Astrid and Mark's Boyne Hill House wedding came about ten years after they first met at work. They worked together for a few years before they started dating in 2011.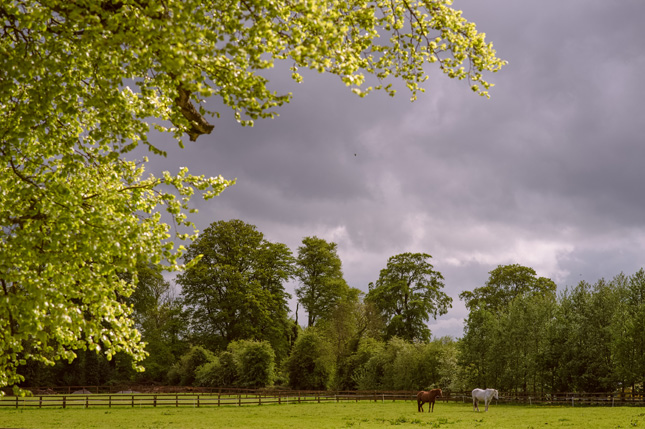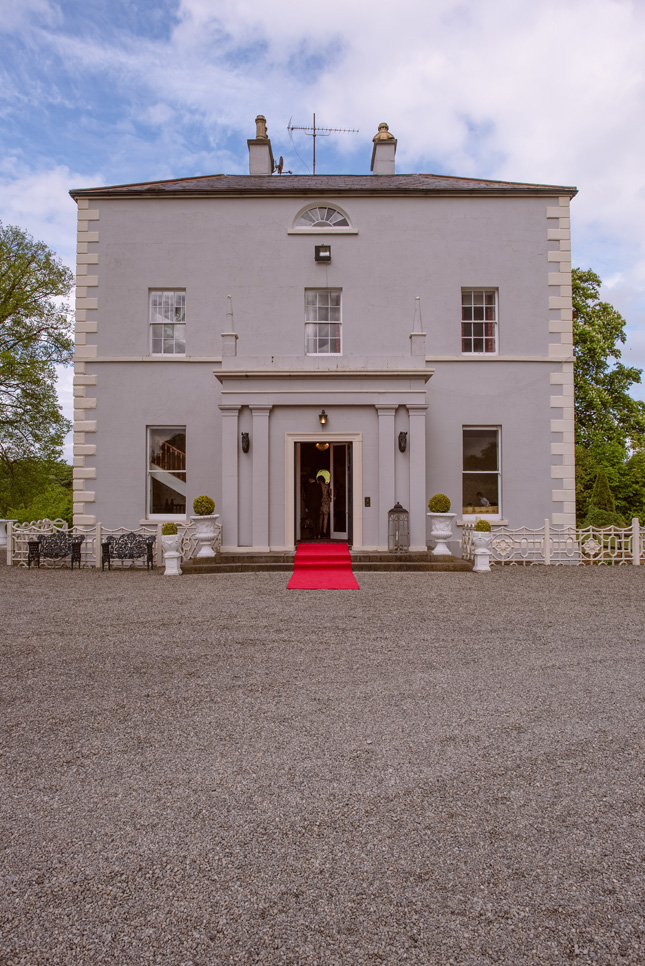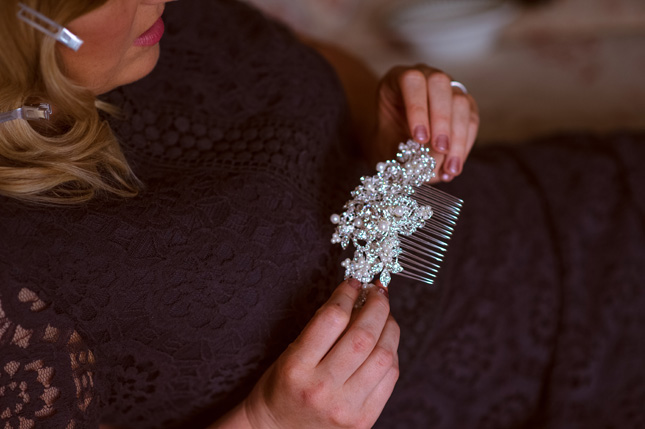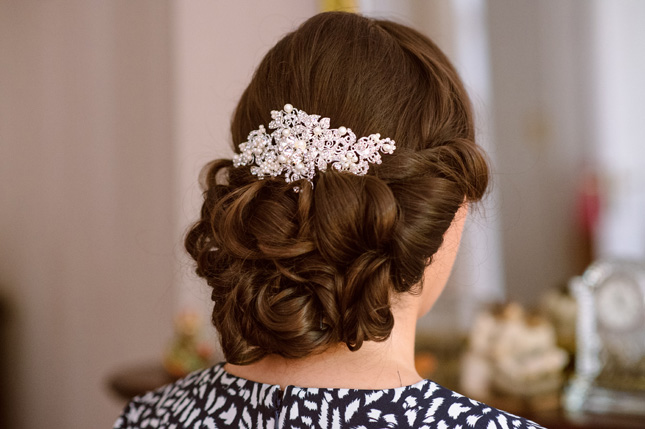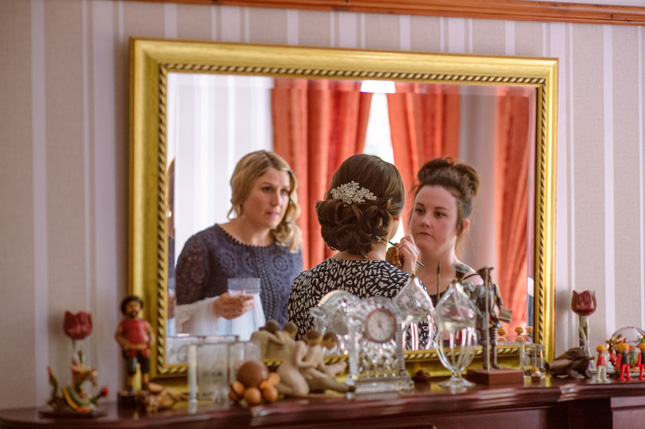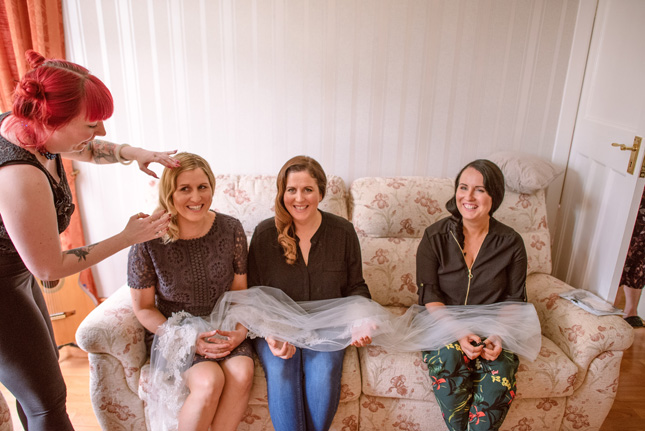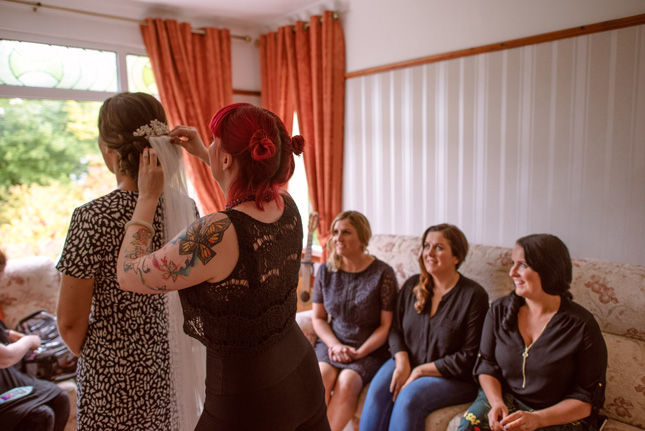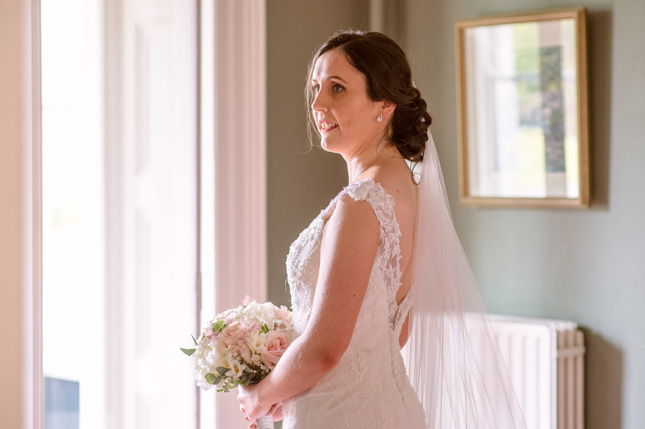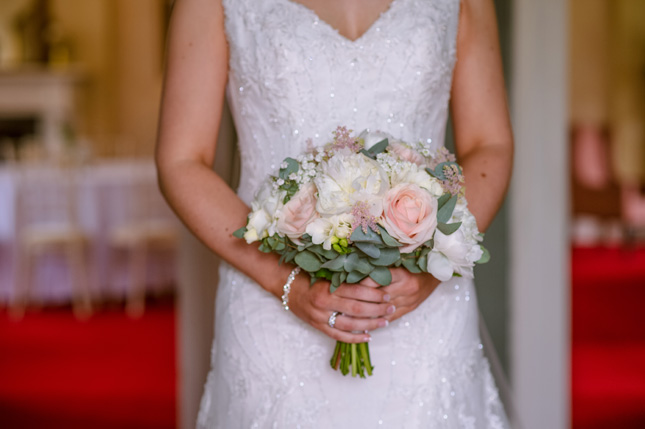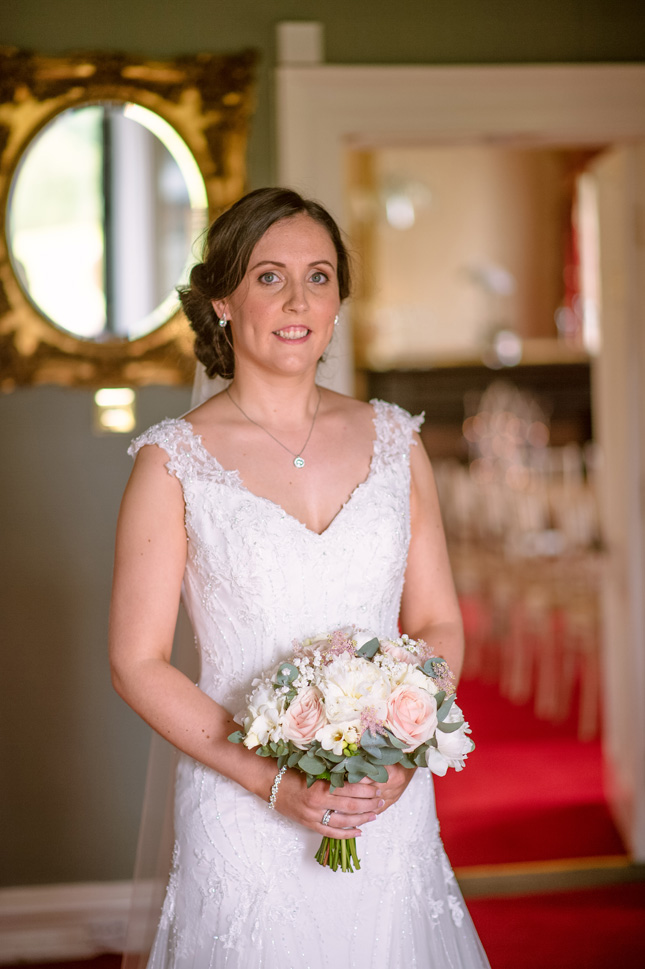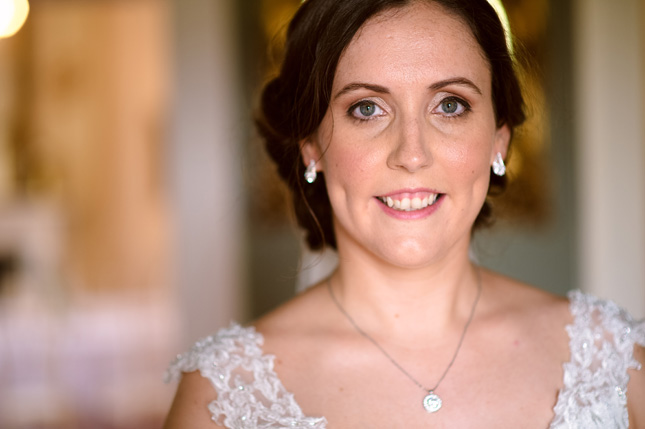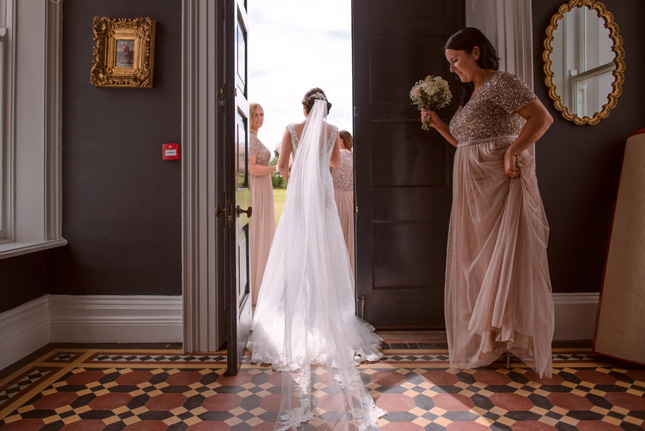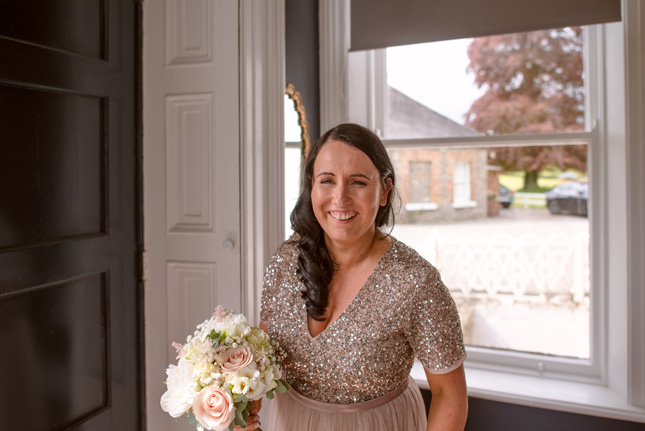 Five years later, Mark planned a romantic break away at Galgorm Resort as he had a surprise up his sleeve for Astrid. "After a lovely day of relaxing and lounging, we were in our room getting ready for dinner. Just before we headed down to the restaurant, Mark popped the question. I wasn't expecting it because I thought Mark would be way more nervous about proposing than he was," laughs Astrid.
They went to see about six venues, before they fell in love with the idea of the secret garden as part of a Boyne Hill House wedding. "We loved that we could have our whole day in one place and that we could have the place to ourselves," she says.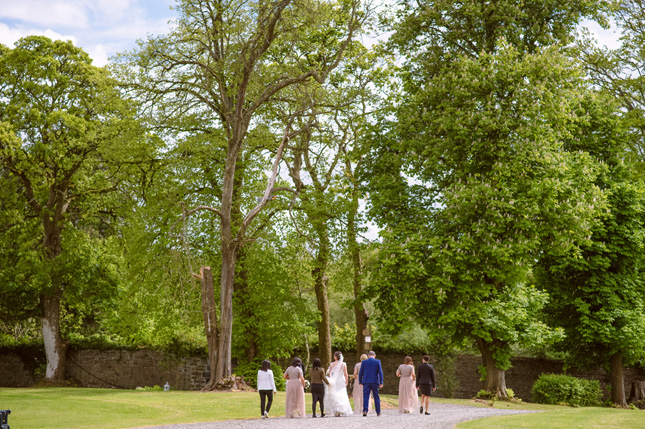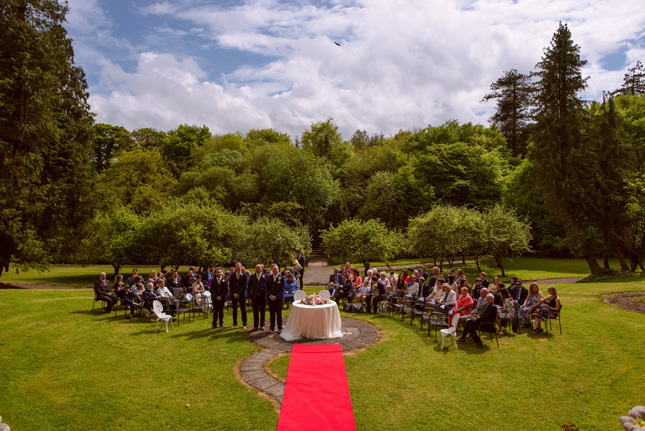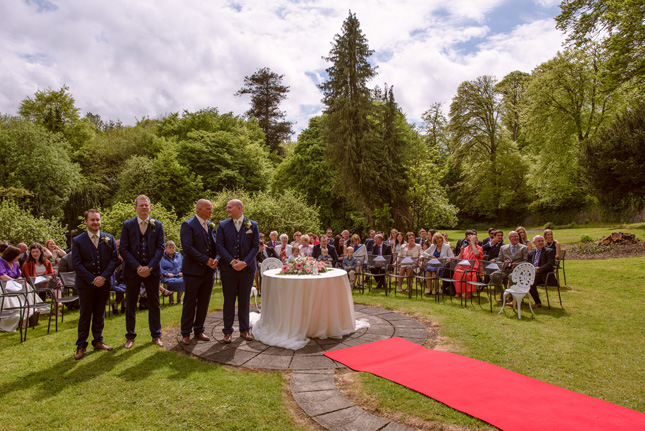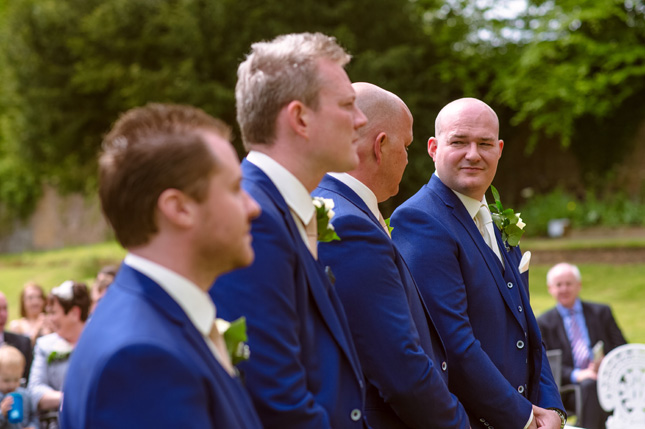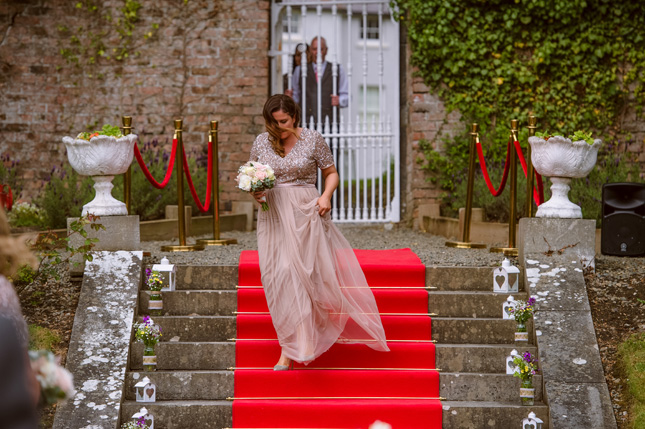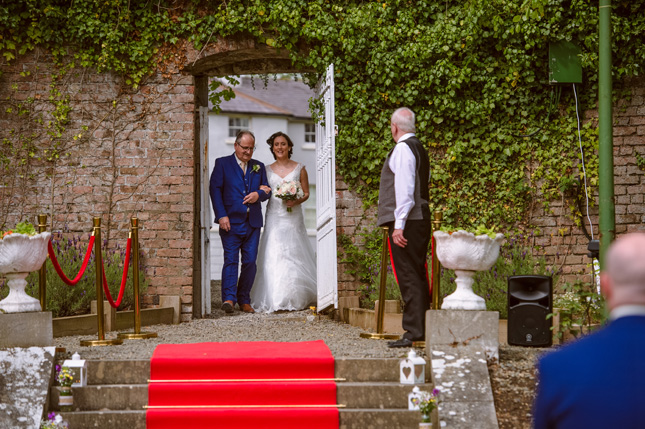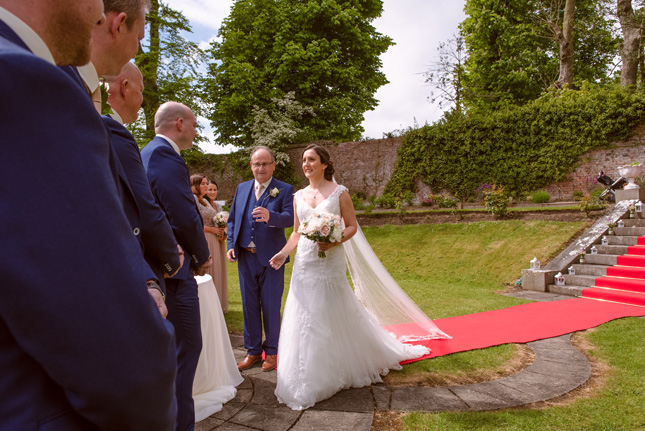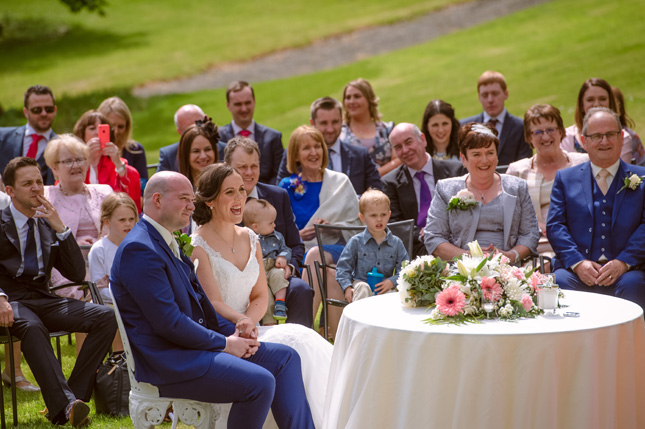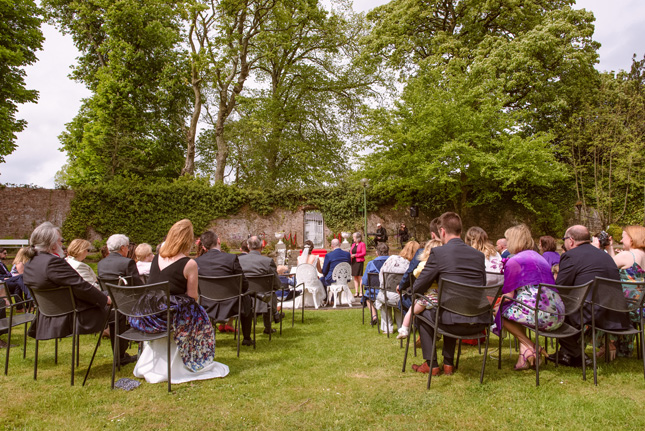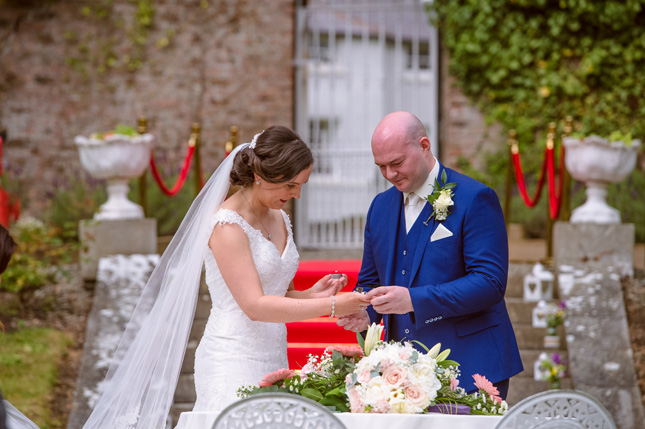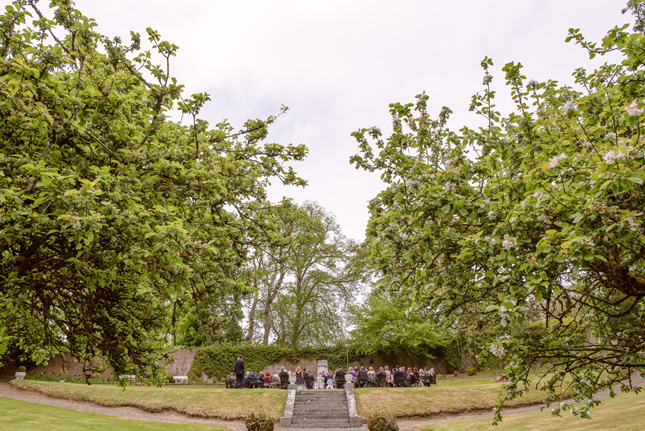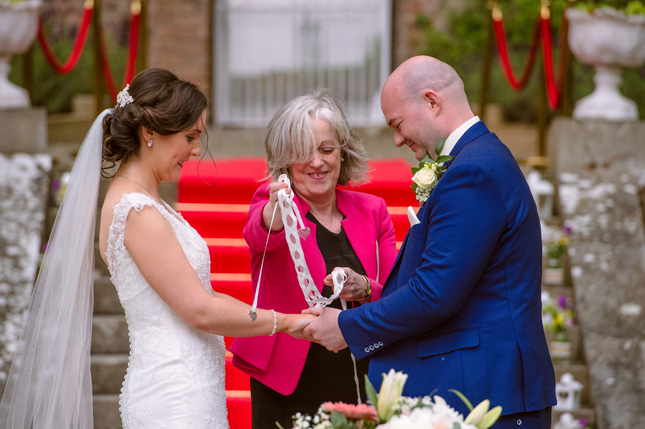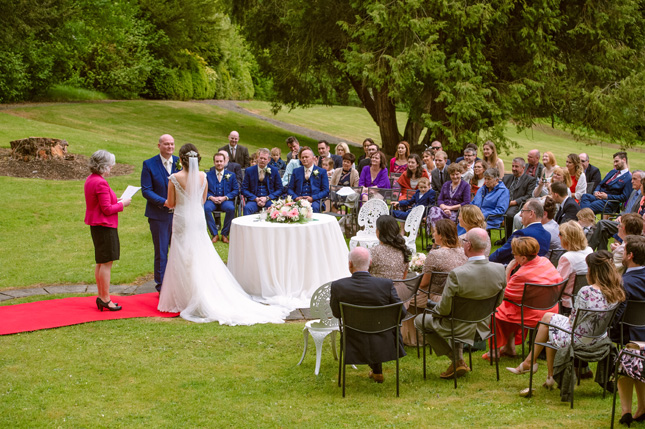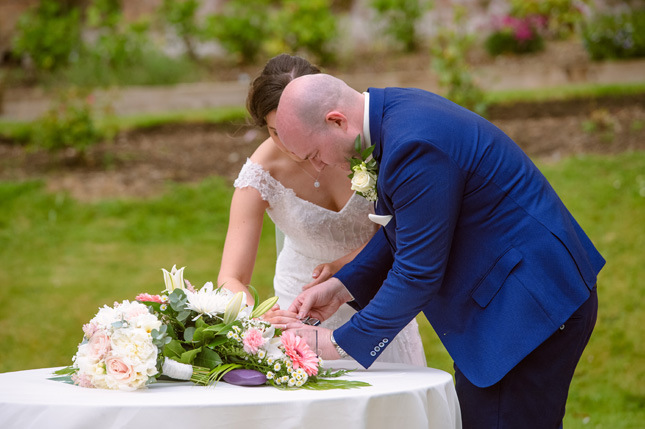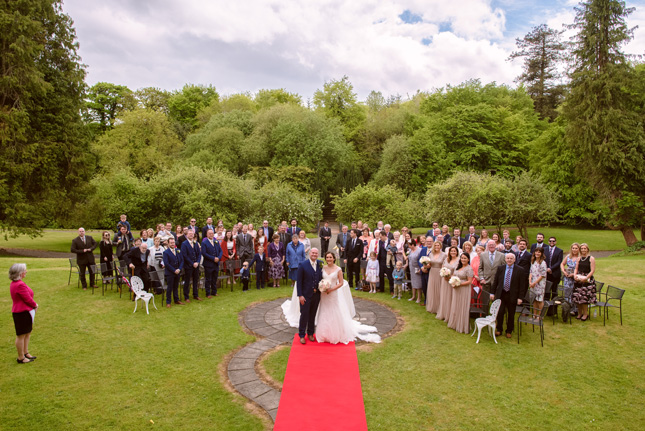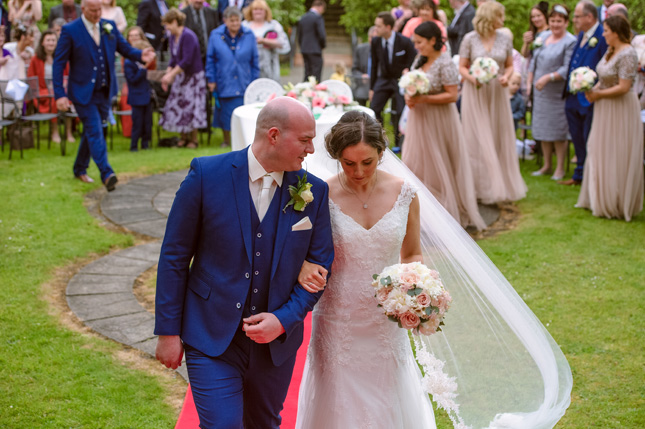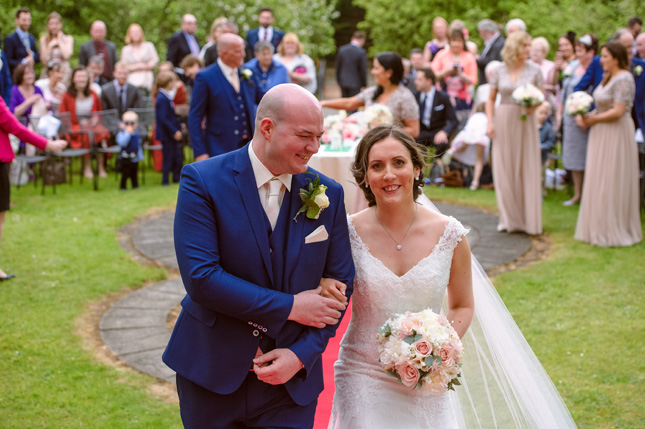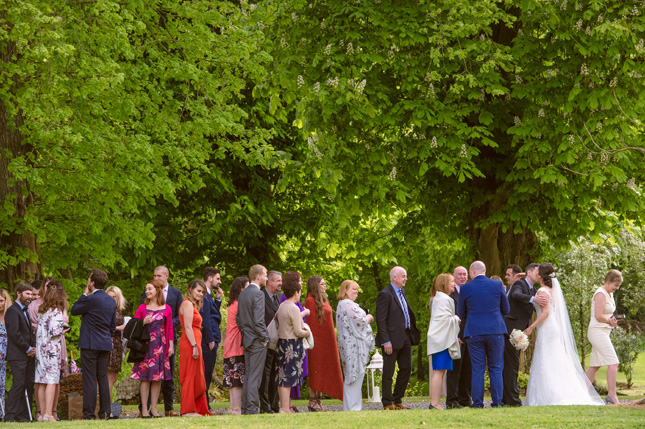 Decorating was made easy because of the range of accessories and décor that Boyne Hill House had on hand to choose from. "We added a few of our own to supplement. The venue has a great wedding planner, Leone, who obviously loves her job and has great vision. Her eyes lit up when we said she could use some creative licence when decorating the place," remembers Astrid.
Having been a bridesmaid four times, Astrid was no stranger to wedding planning. "The first thing we did was write our guest list and we worked from there. We agreed on our top priorities – for Mark, as a keen photographer himself, the photographs were an important part of the day, and for me, it was about finding the perfect place that could accommodate all our friends and family to stay onsite."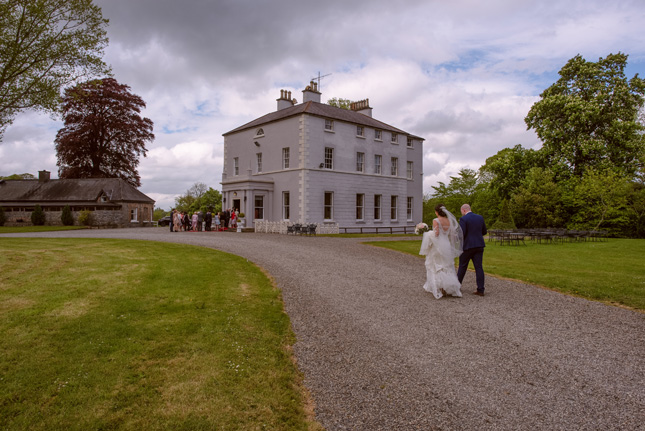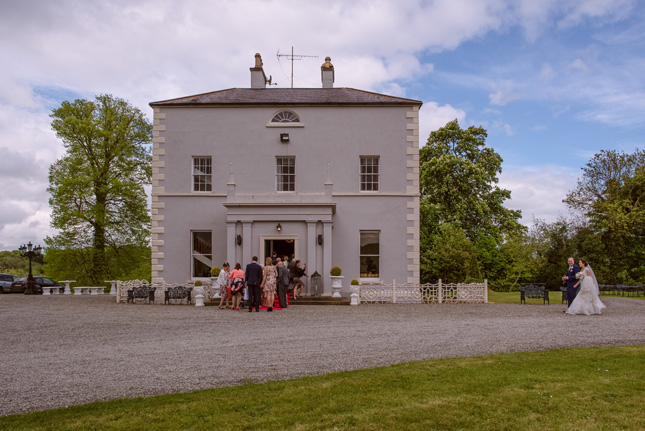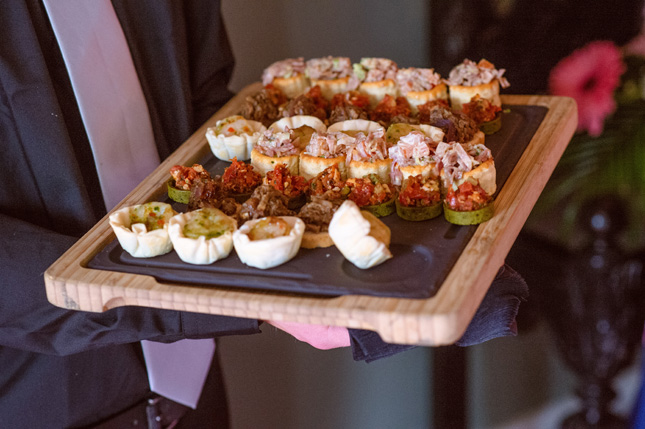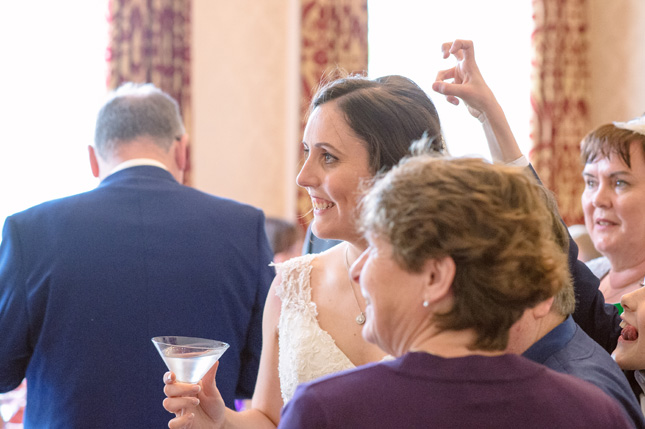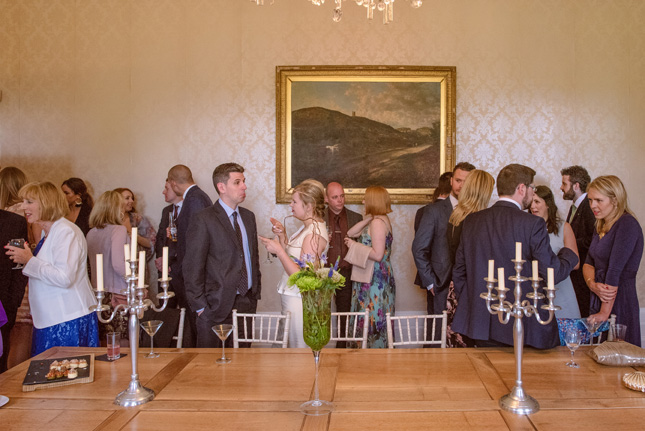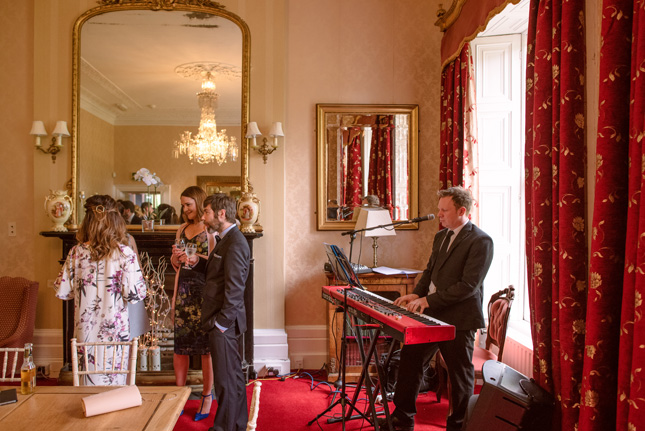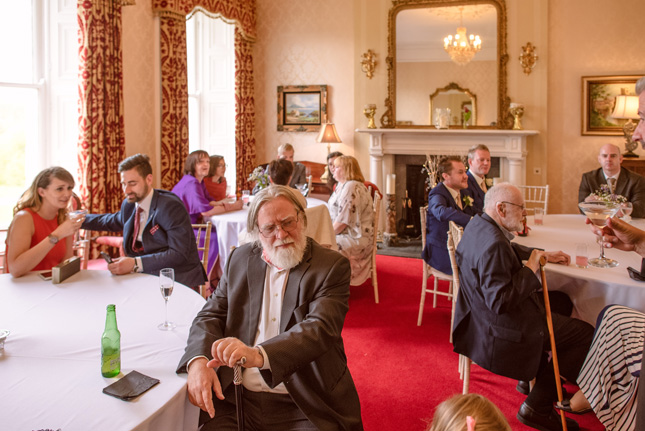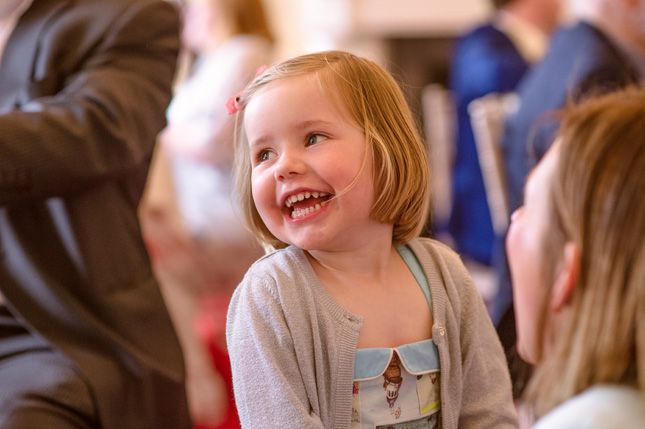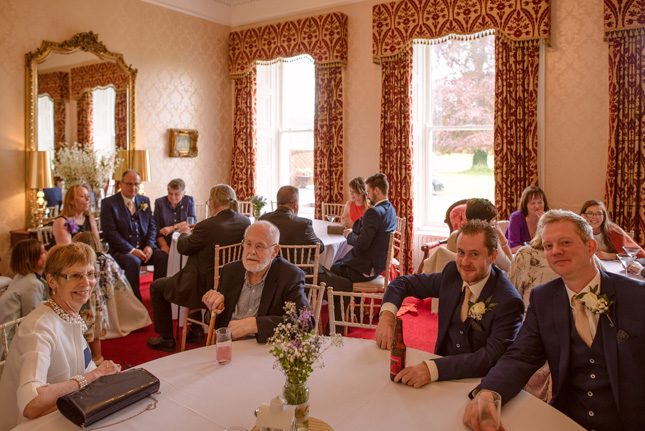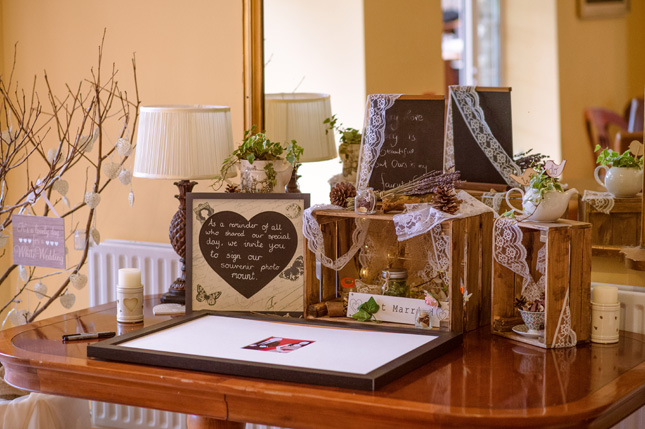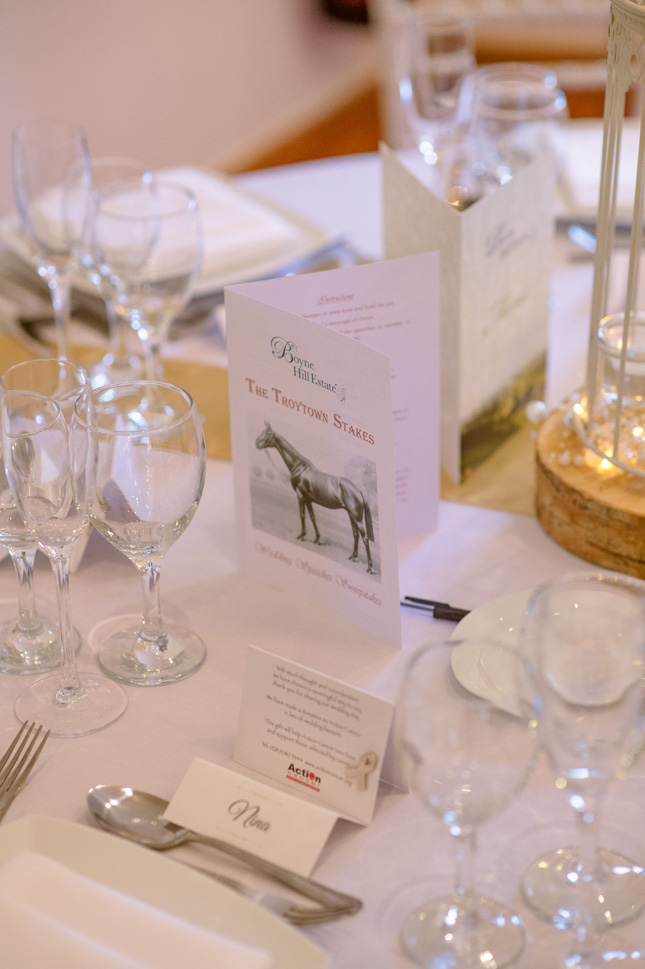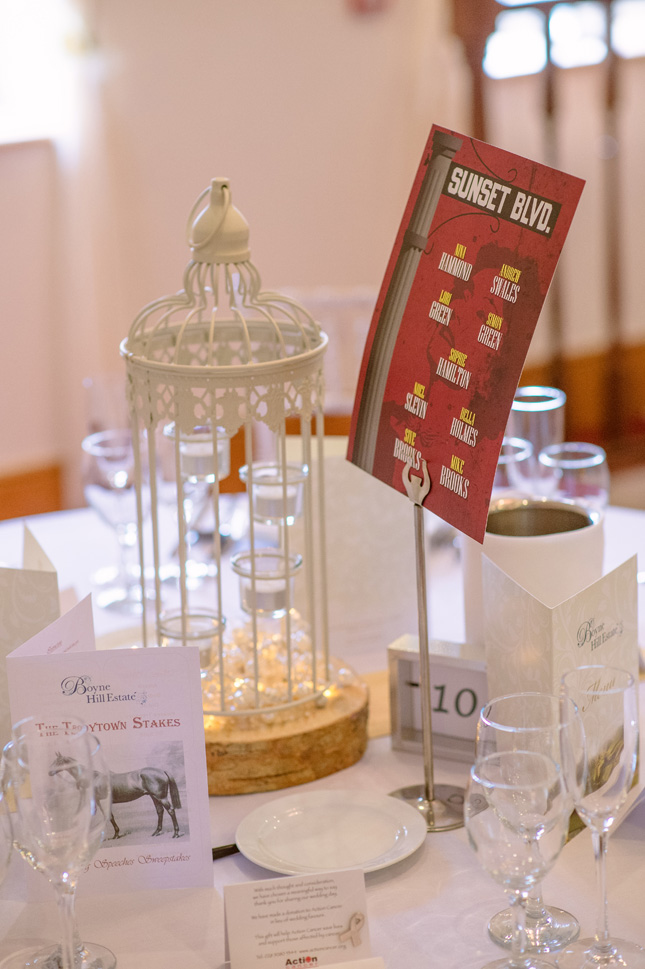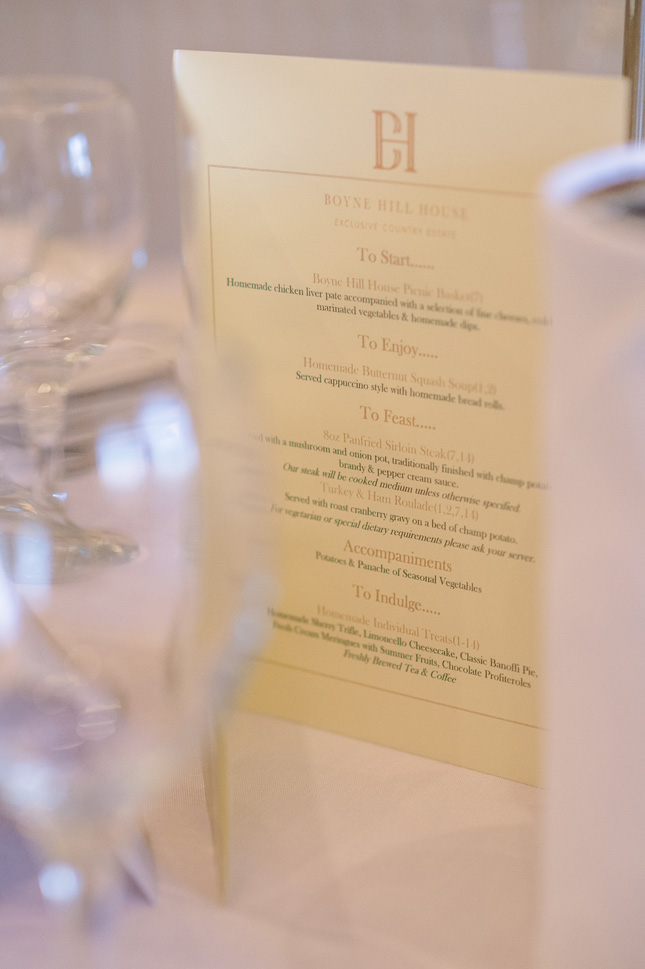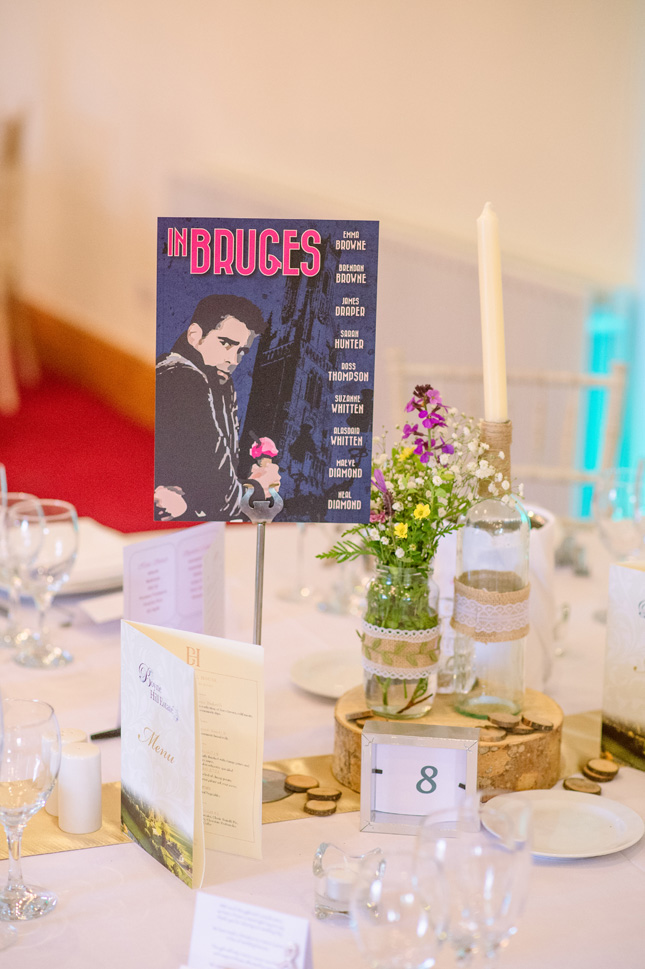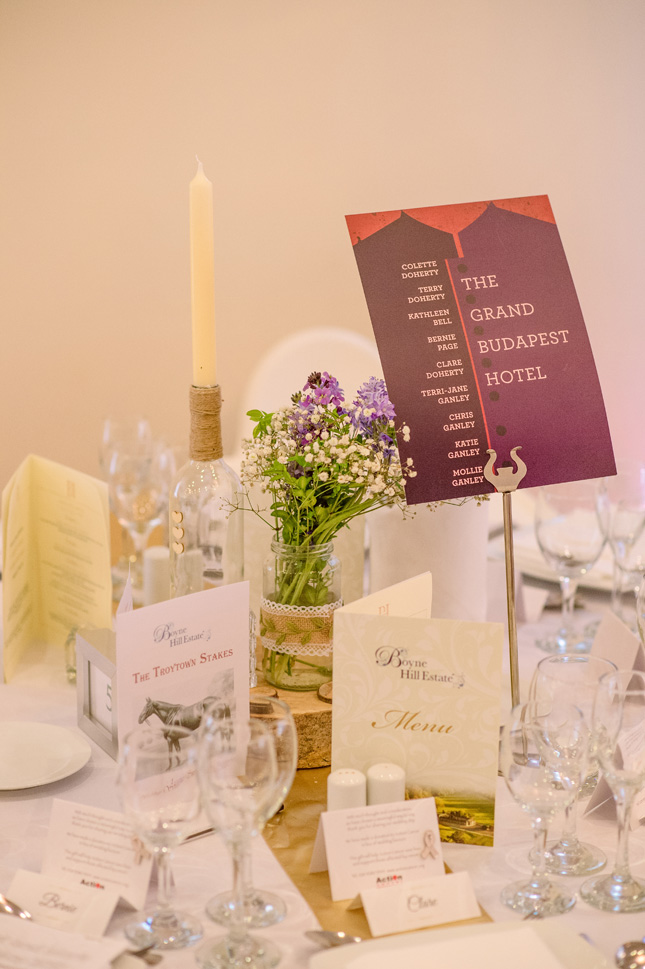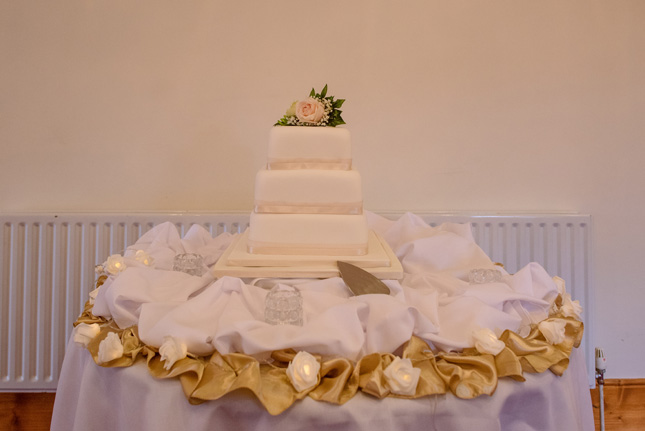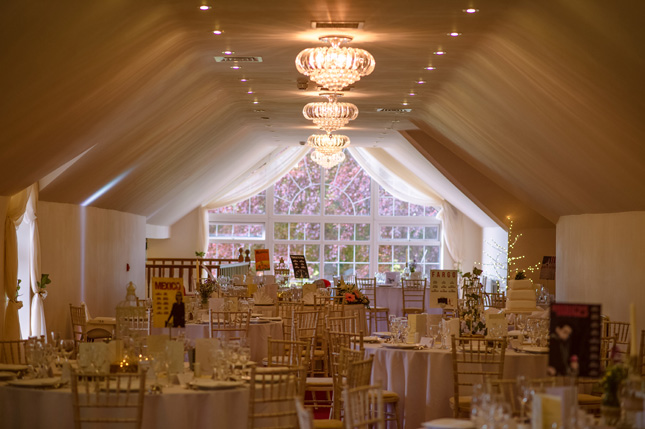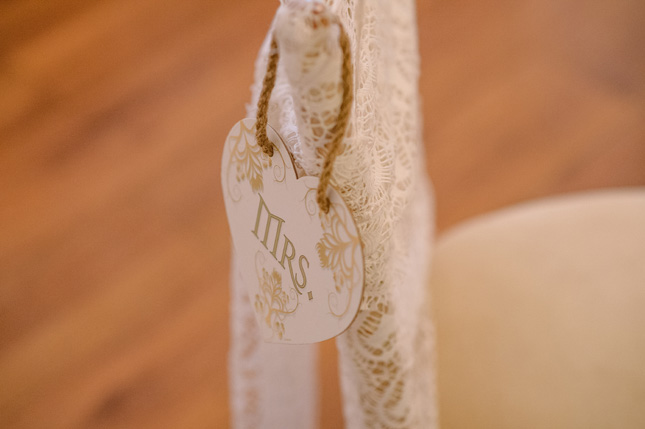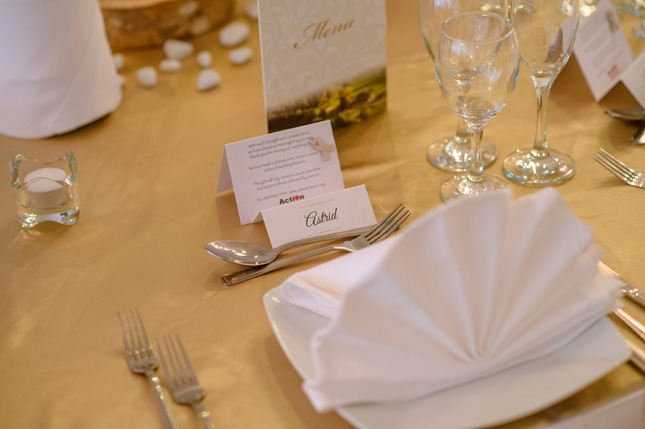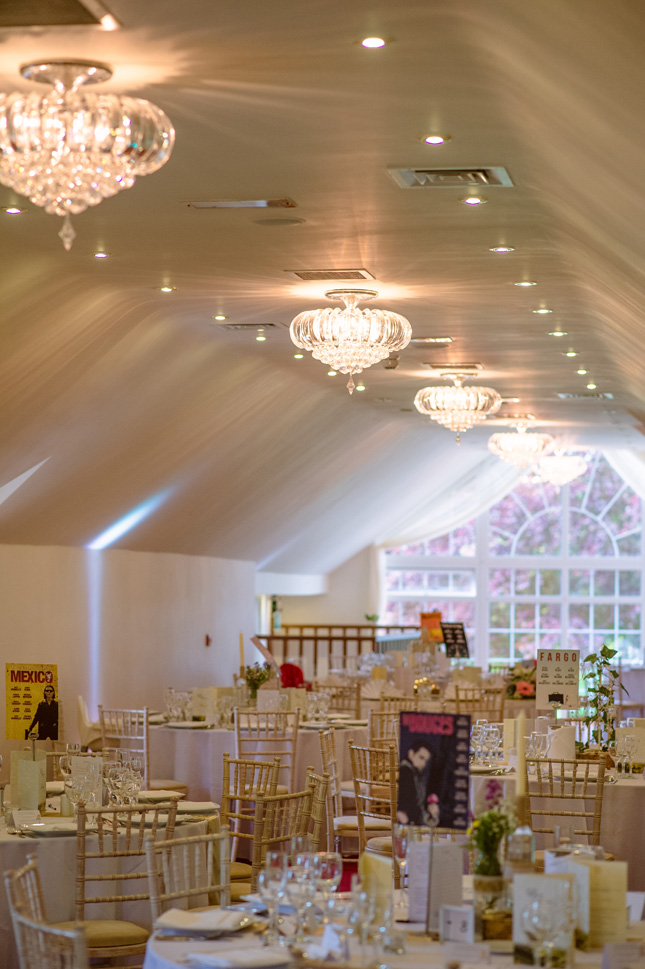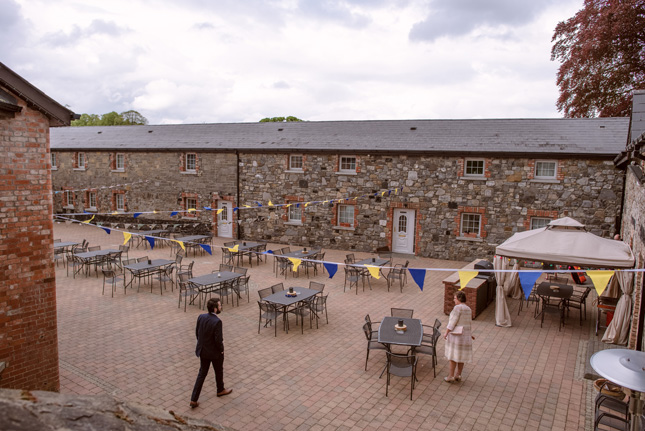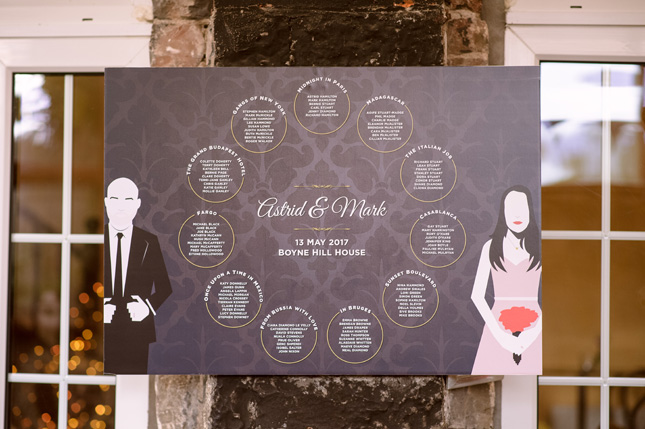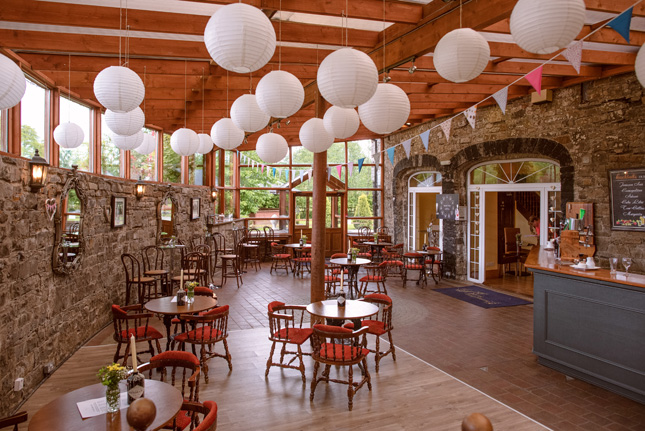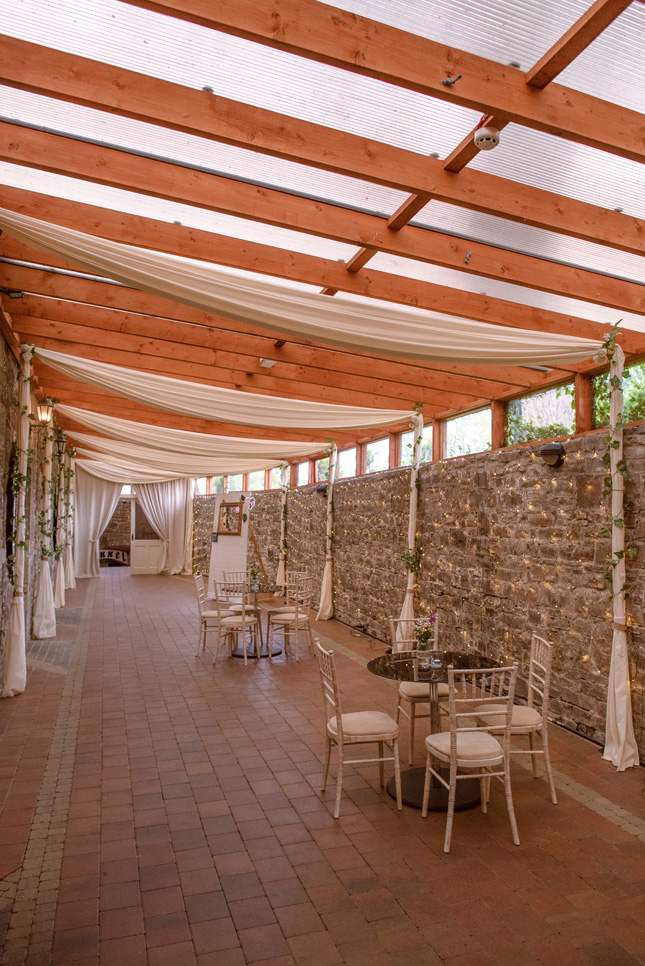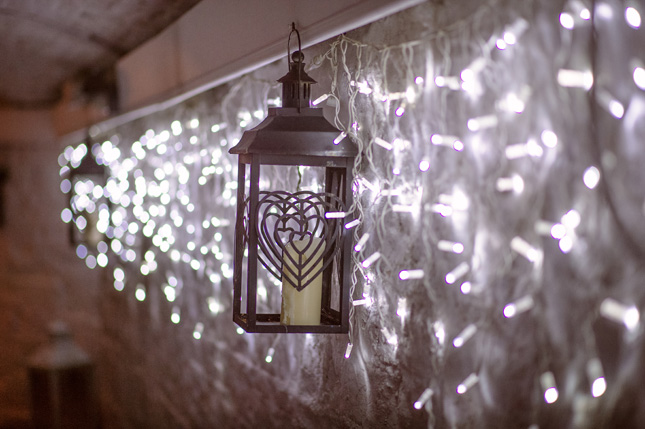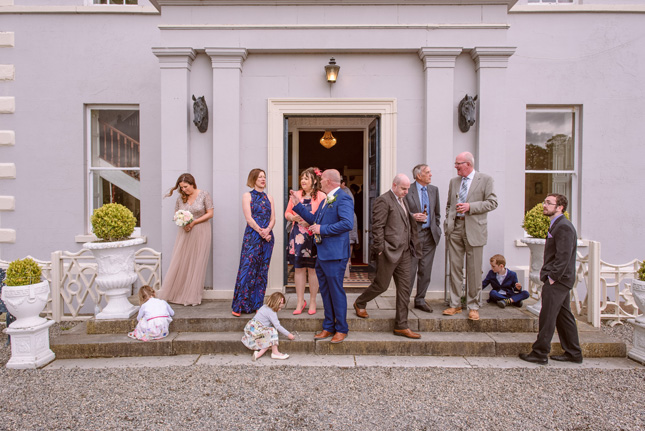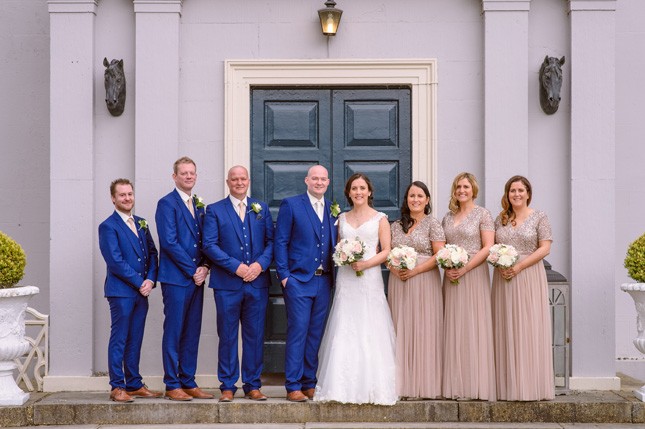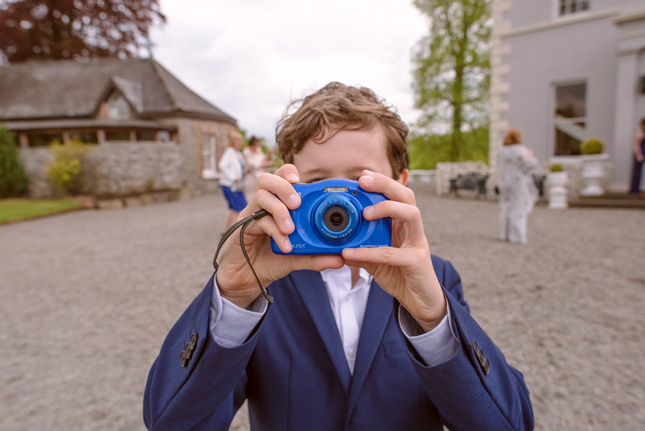 The couple had a humanist ceremony, and they had their hearts set on it taking place in the Secret Garden that had sold the venue to them so well. "We were weather-watching addicts in the weeks before," she laughs. "It was touch and go weather-wise in the morning and was spitting with rain on and off on our journey to the venue. We decided to take a risk and go for it and boy were we glad we did. As soon as the ceremony started, the sun came out and stayed out until after we had finished having our photos taken."
"We then had a drinks and canapé reception in the Mansion House and a jazz pianist from the Bentley Boys played. That was a great part of the day as we got the chance to have a chat with all our guests before sitting down to a formal dinner. The wedding breakfast was delicious – the food at Boyne Hill is second to none," she says.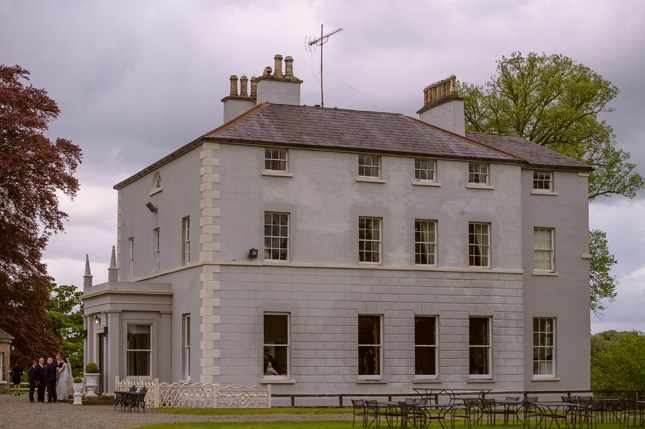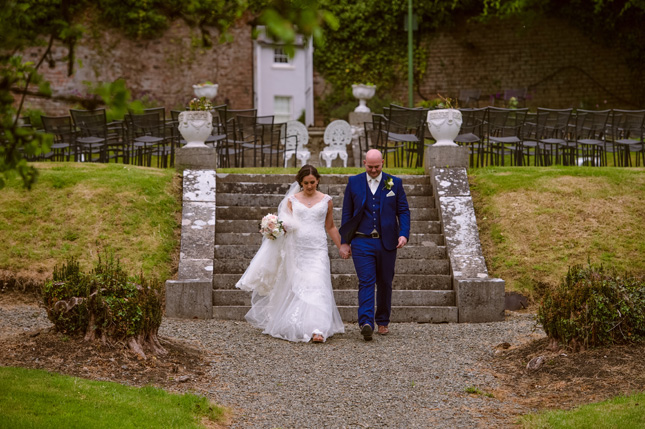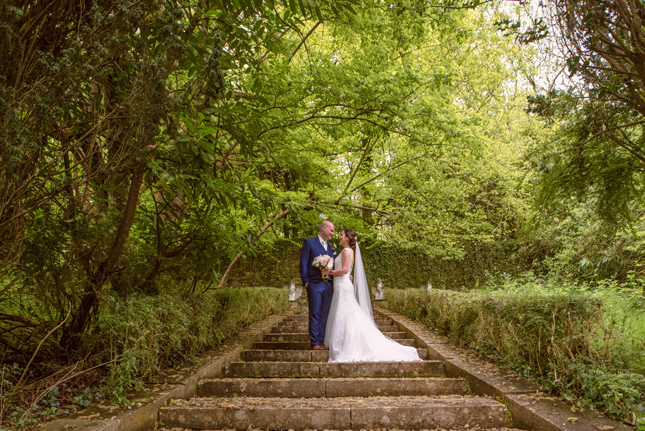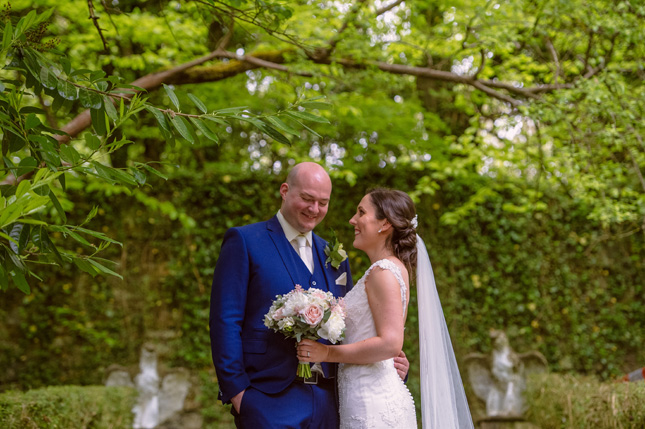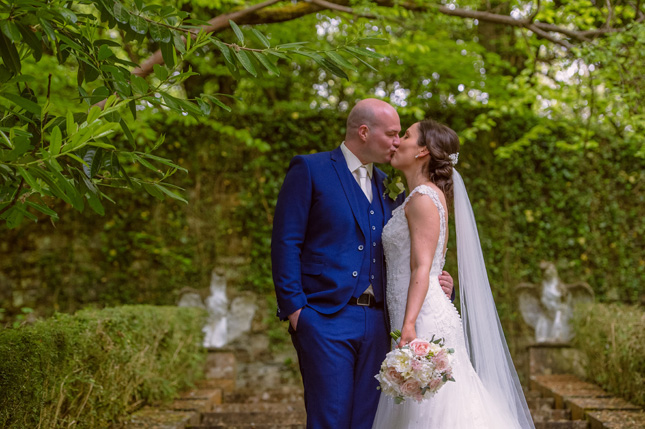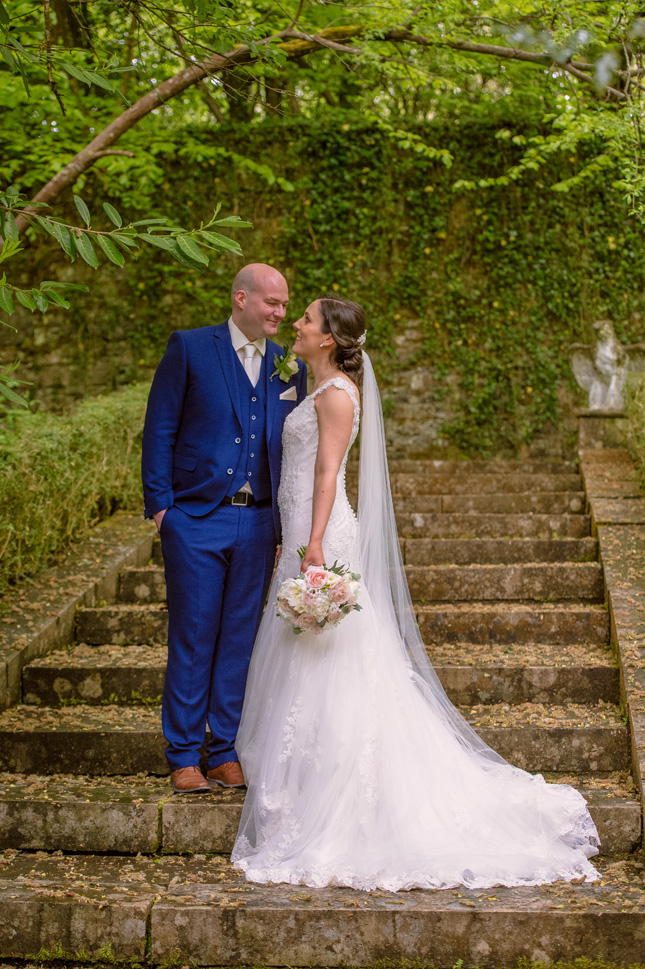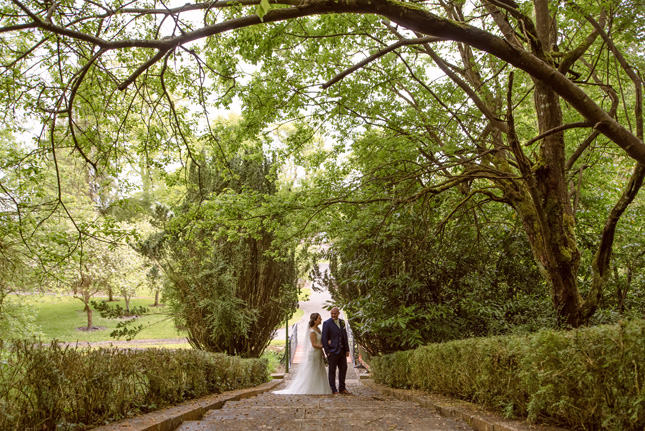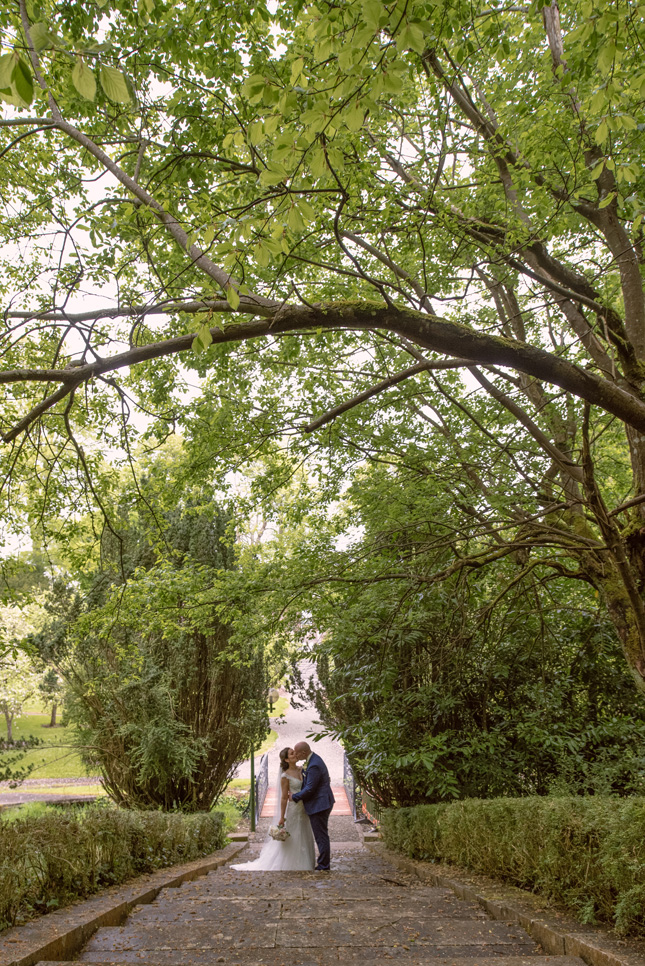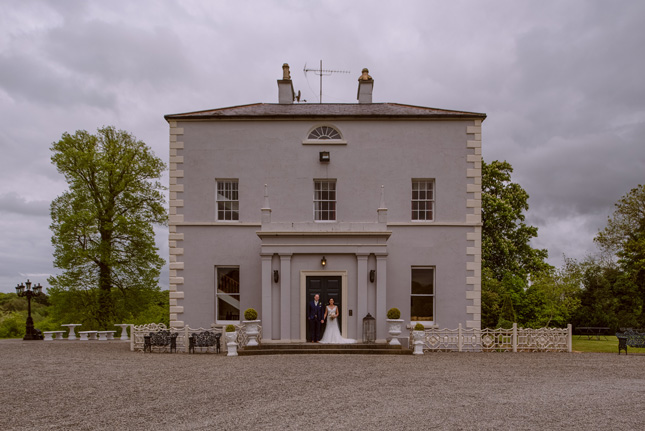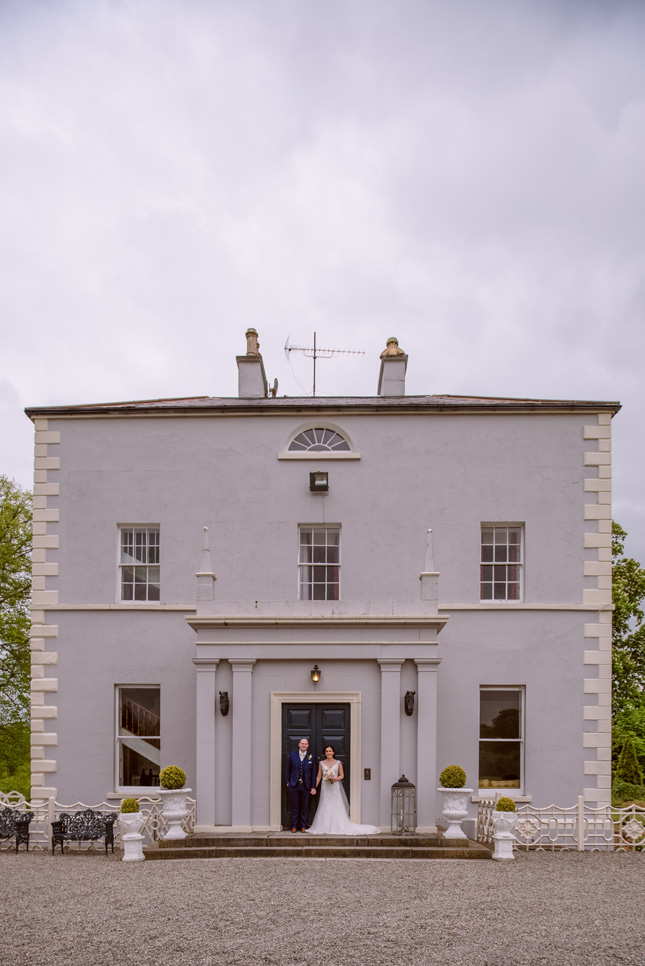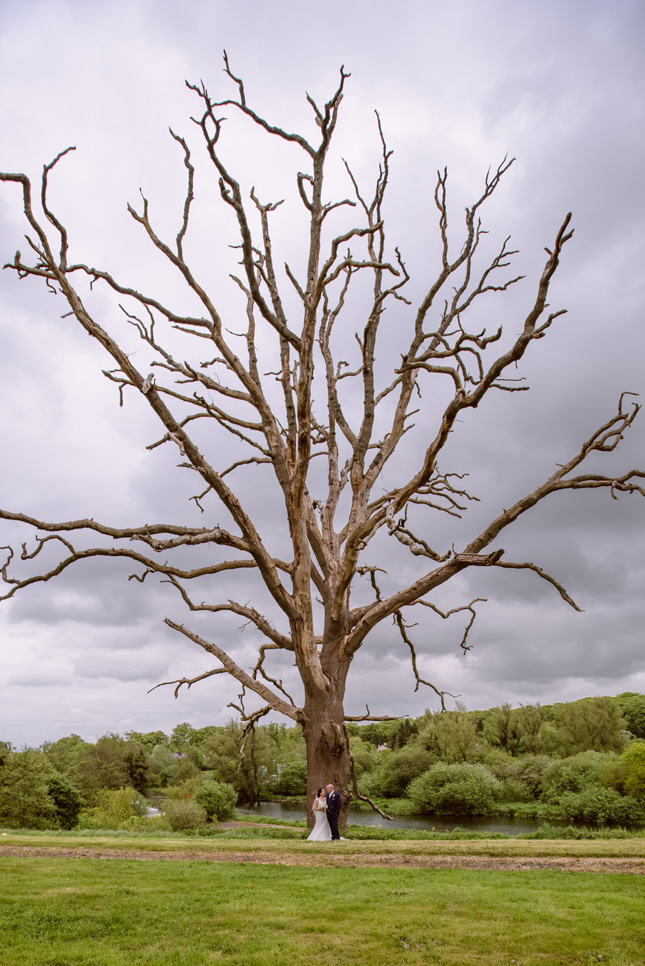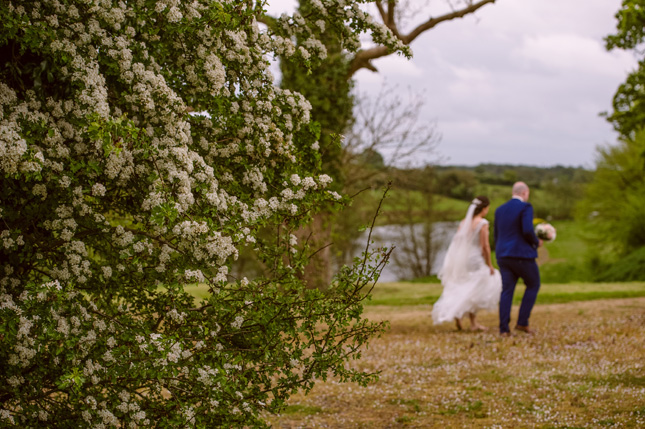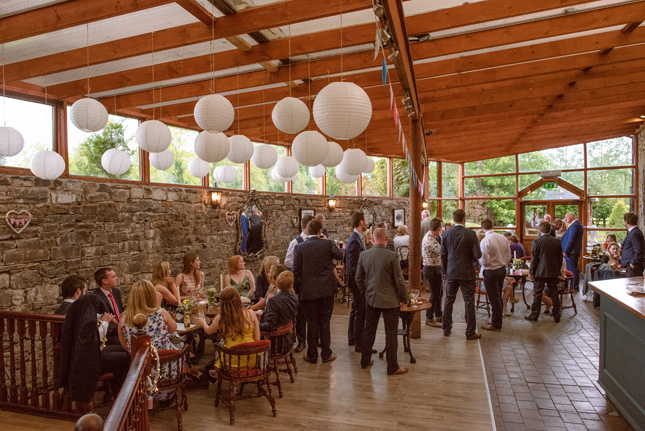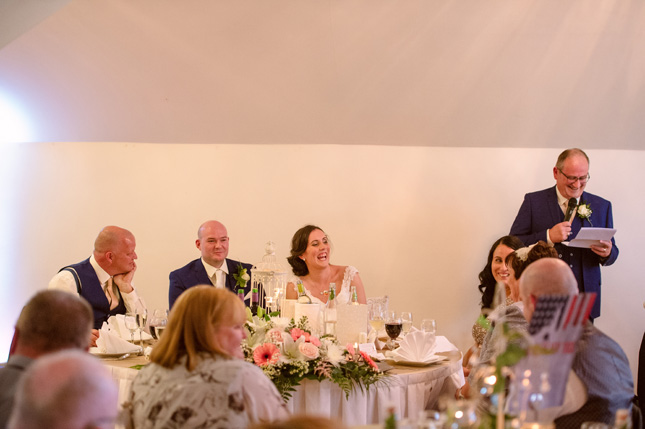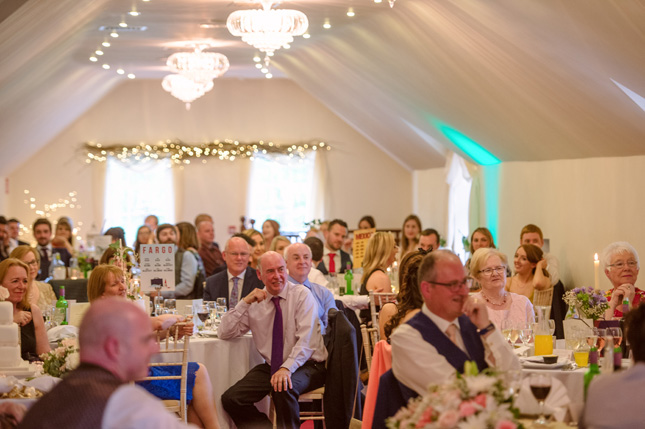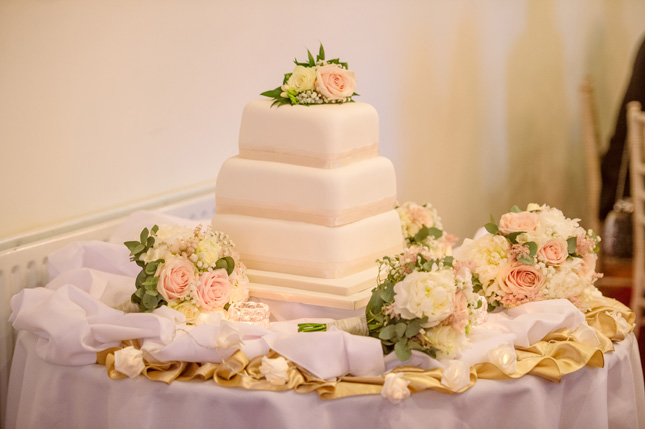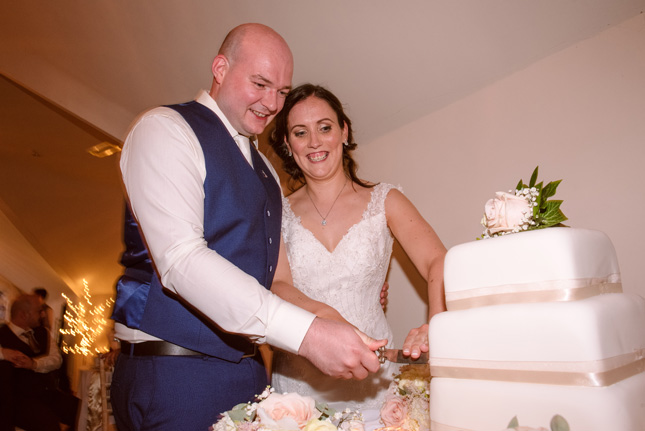 A next day barbecue ("Cue more delicious food!" says Astrid) finished the celebrations nicely before the pair headed to Dublin Airport for their mini-moon in Lake Garda. "Our main honeymoon to Canada followed a few months later," she said.
Would they do anything differently if they were doing it again? "The do-over would be to do it all over again. Exactly. The. Same!" says Astrid.