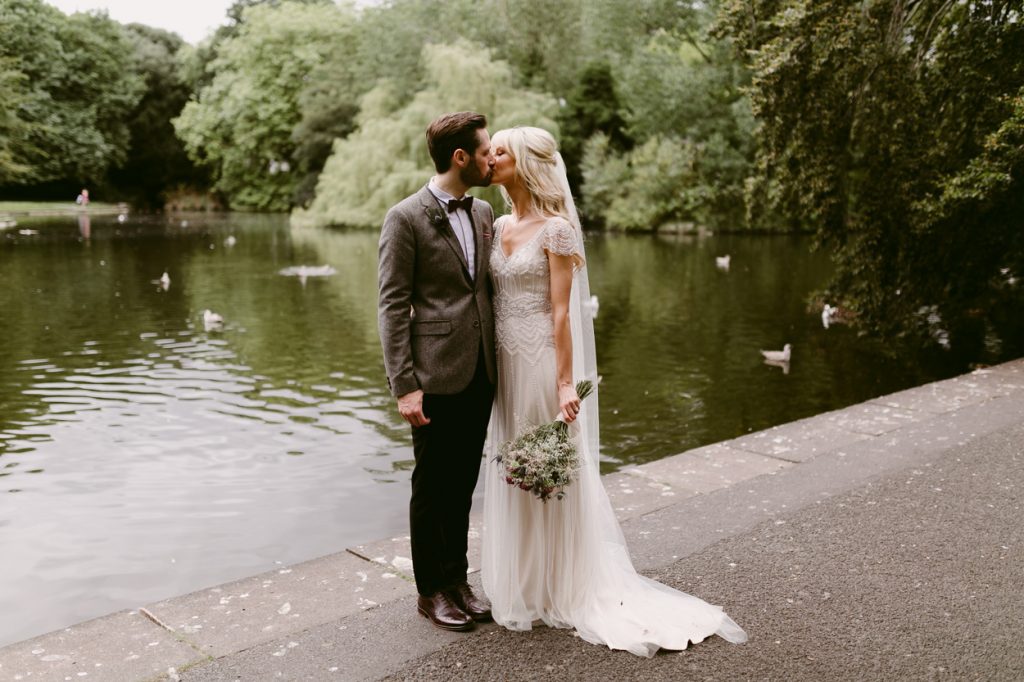 Aimee and David met and even shared a kiss when they were 18, however it wasn't until 10 years later that they eventually got together. "We went on a couple of awkward dates and then didn't see each other for a long time, 10 years to be precise," laughs David. "She had never left my mind, so I decided I was going to ask my dream girl out for the first time, a second time. I like our story - not everyone gets a second chance," remembers David.
The proposal came the first week they moved in together when David decided to cook a lovely meal to celebrate. "I managed to stay relatively calm - even with the ring burning a hole in my pocket. When the time was right, I adapted a quote from when we first started going out, took out the ring and asked the question. I then got the classic hands over the face and a big yes," says David.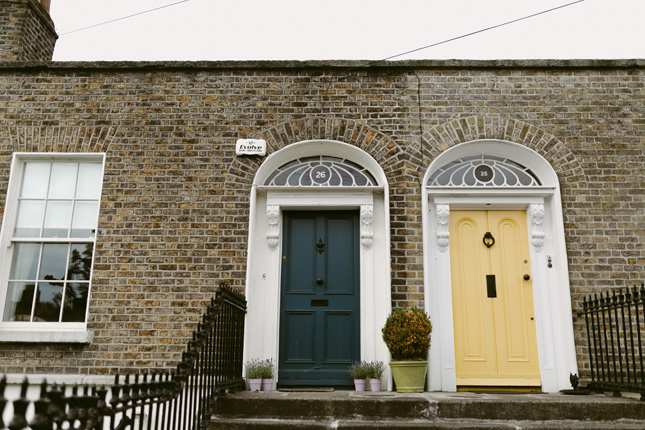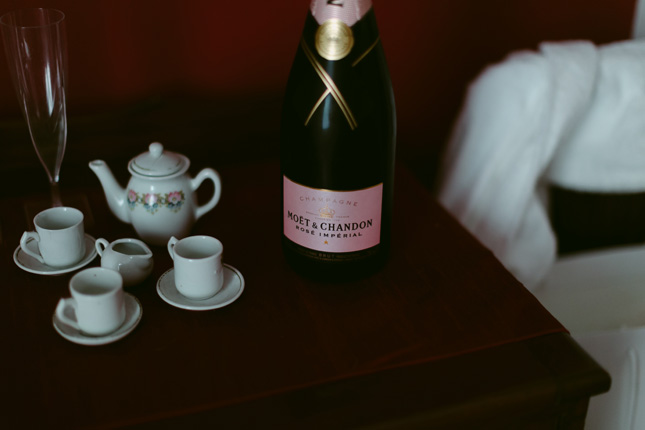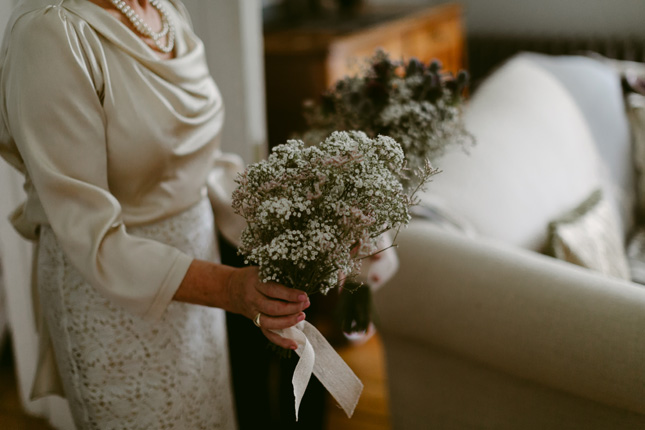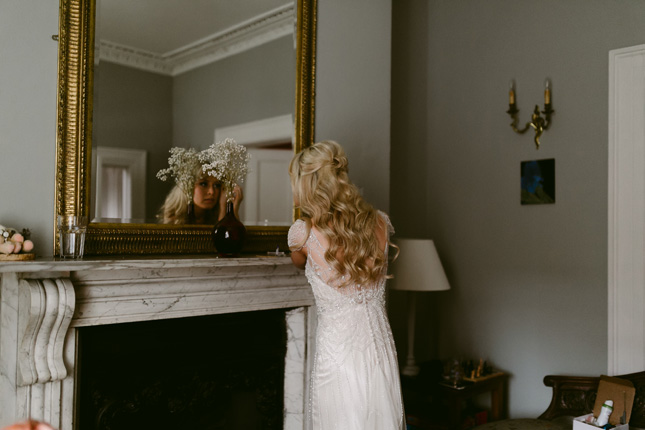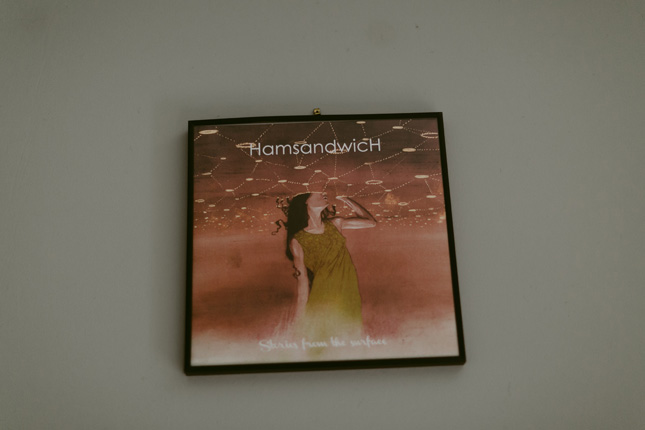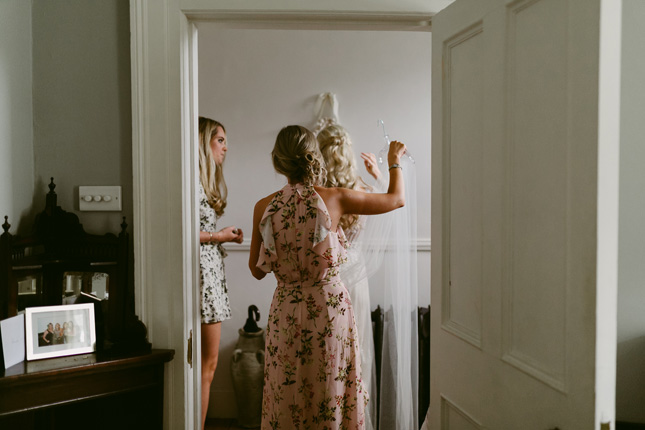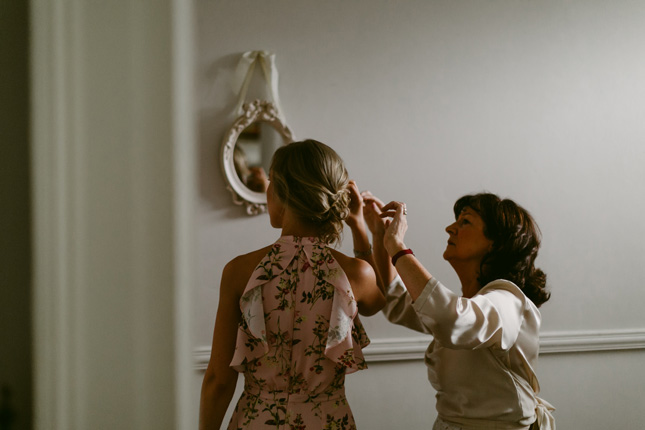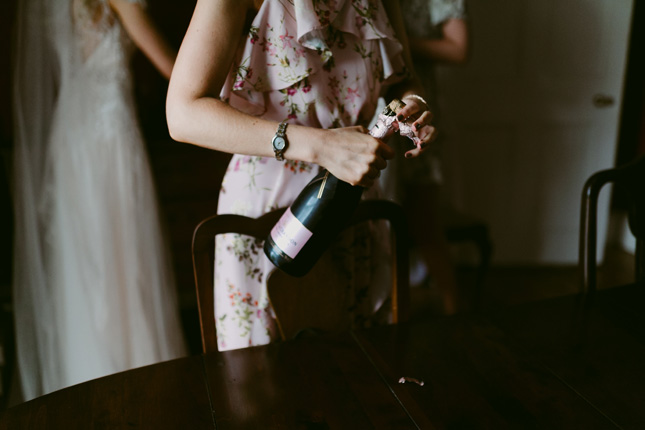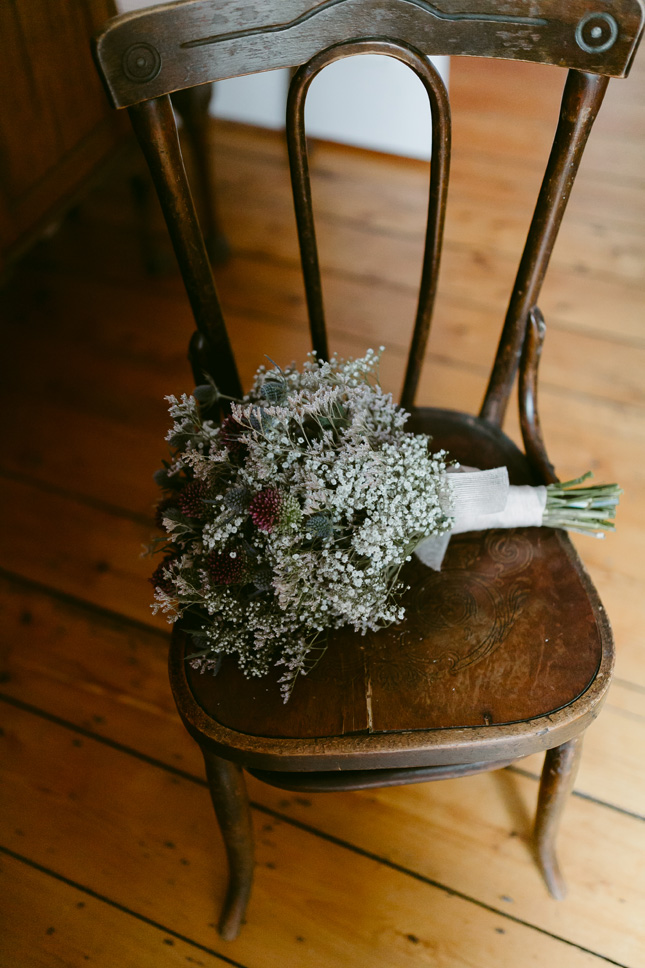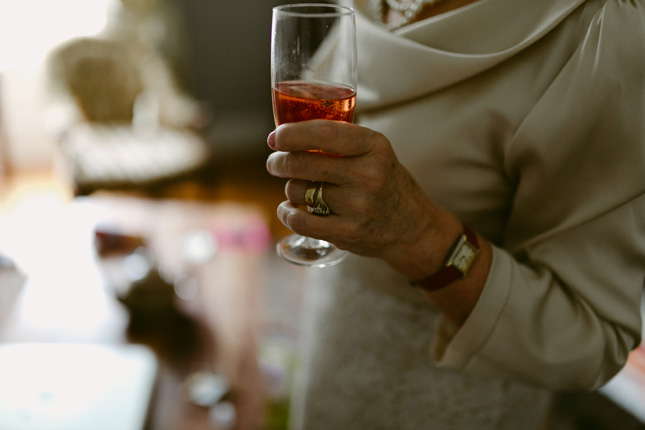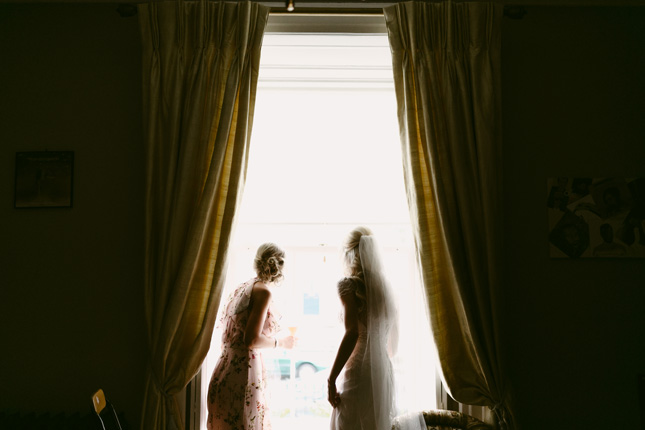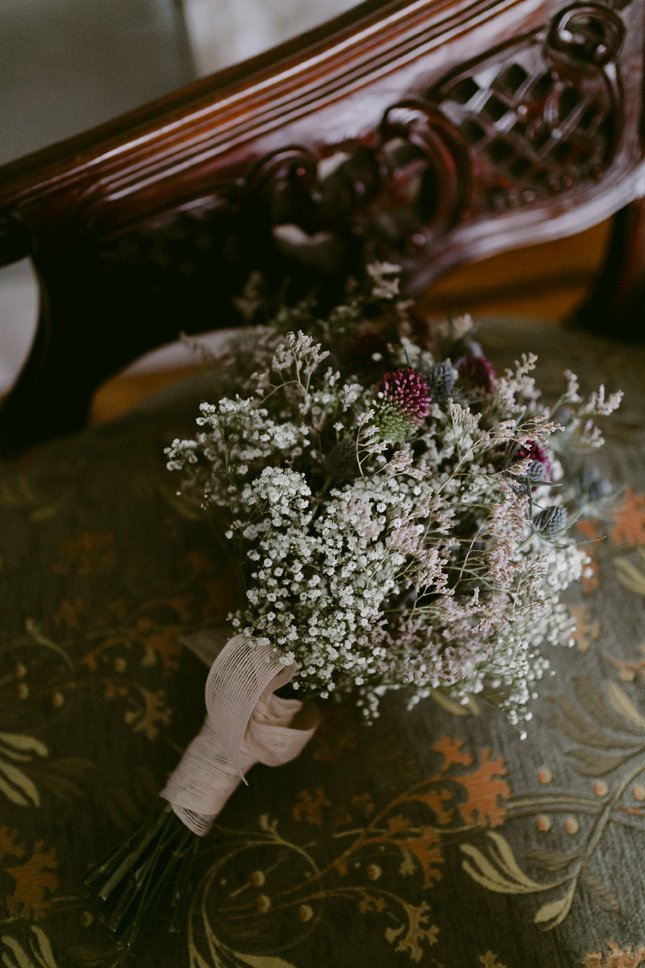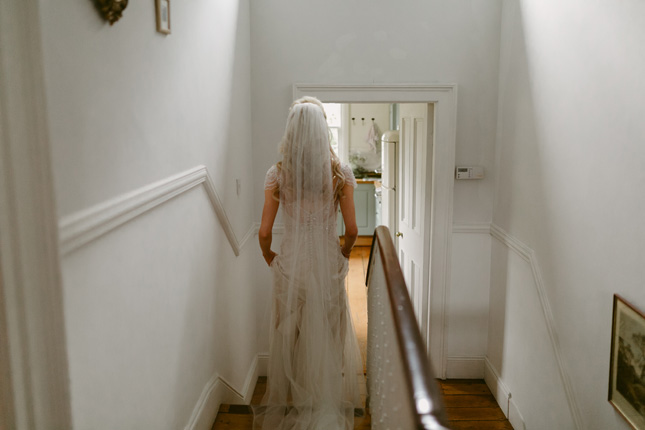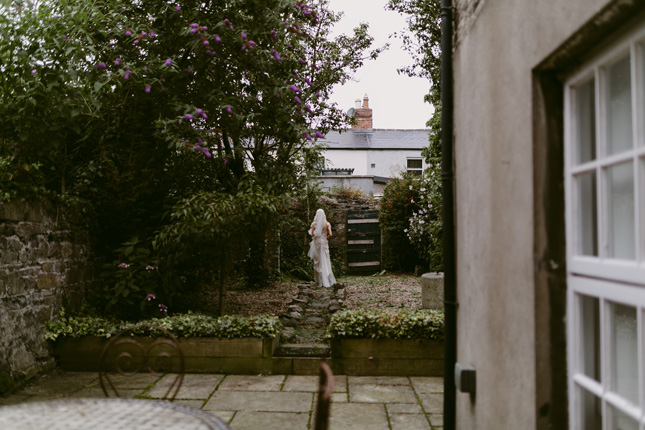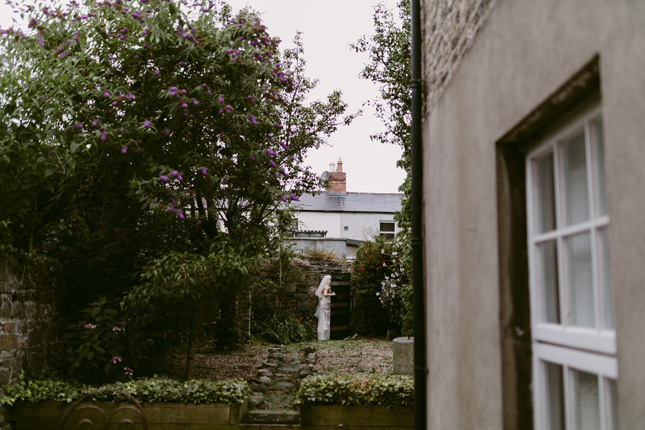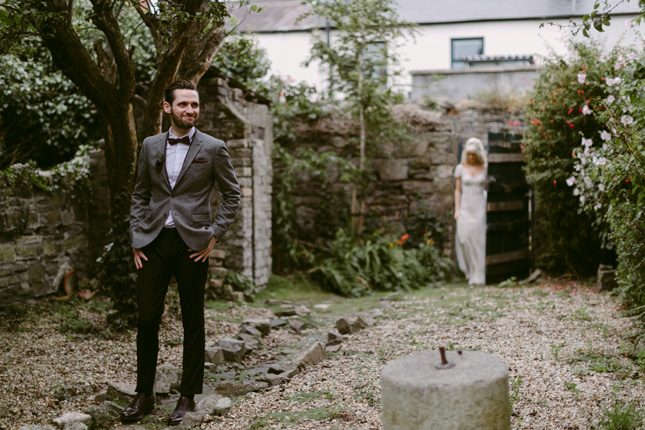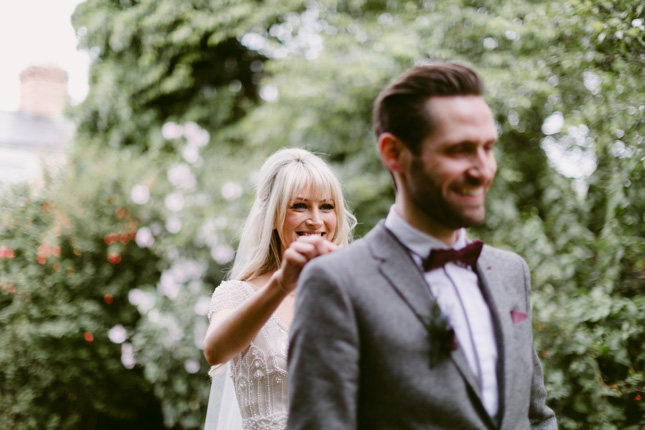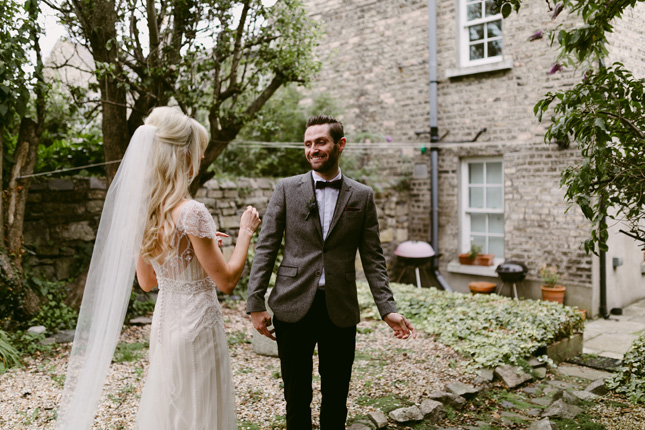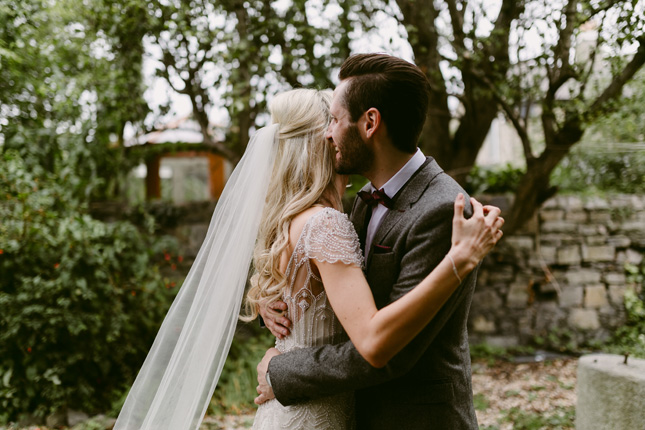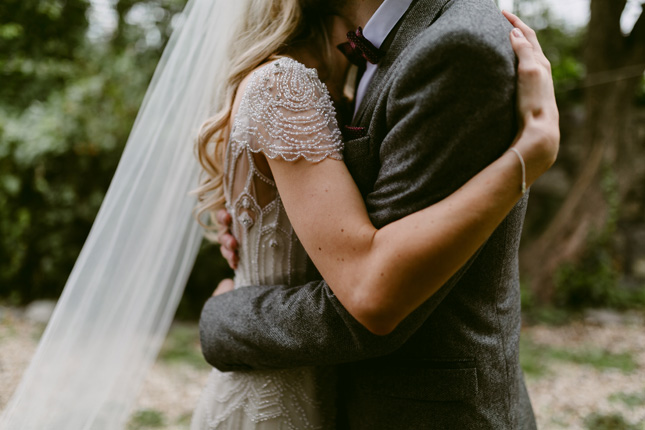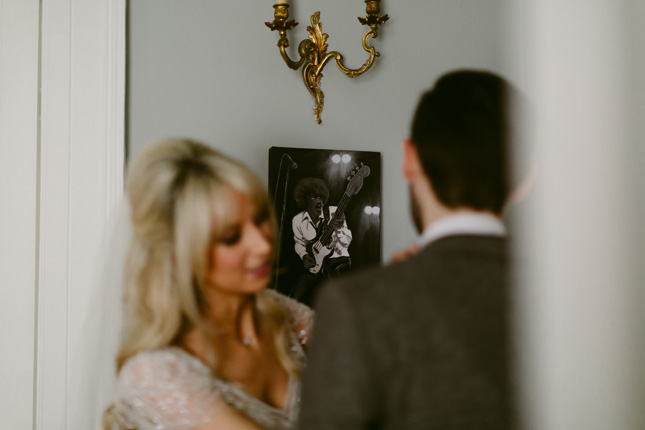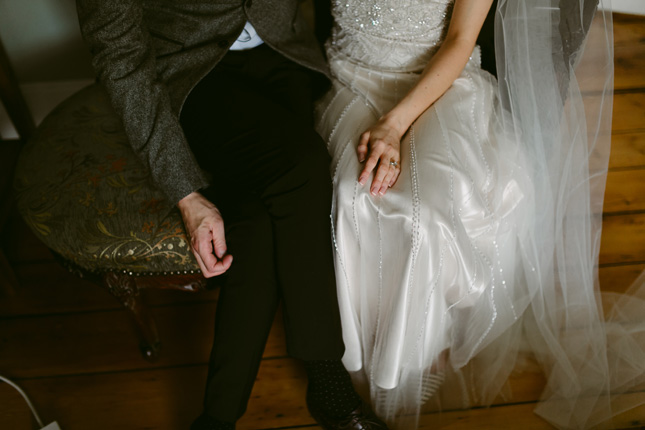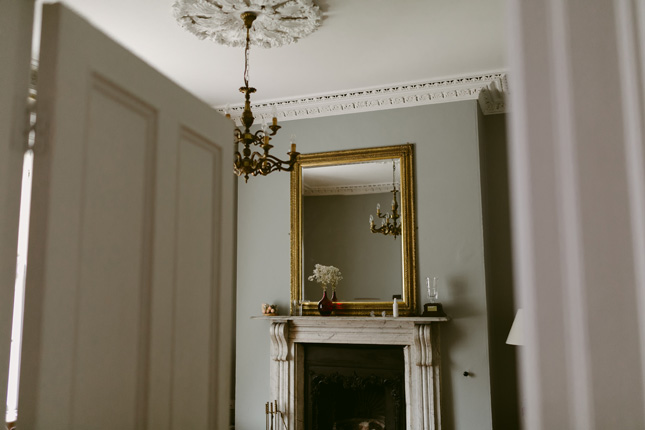 Thomas Prior Hall was a no brainer for the couple. "I've always admired it from the outside, and once we saw the hall itself, no other venue could compete. We knew it wouldn't need much decorating, as the room is so beautiful," said Aimee.
The hardest part about the planning process was trying to decide on the guest list. "We're easily stressed, so the ordeal of deciding who's coming or who's not coming, really didn't help. In the end, the venue determined our numbers, so that brought about some tricky decisions on who we could invite. Now we realise that people probably don't care as much as you think they do," Aimee said.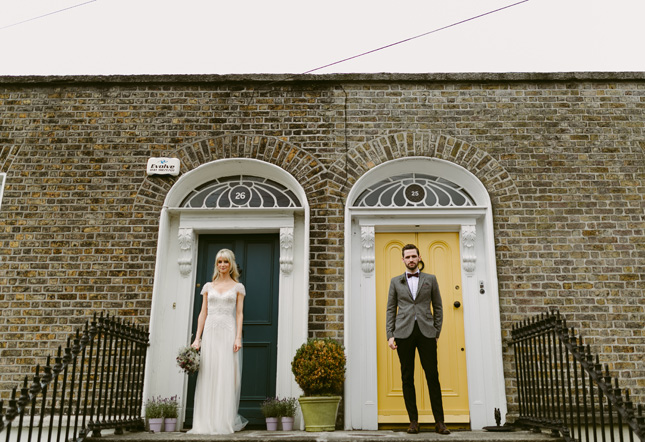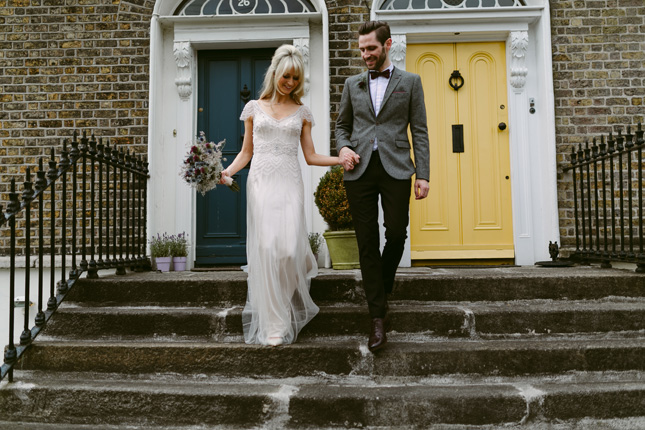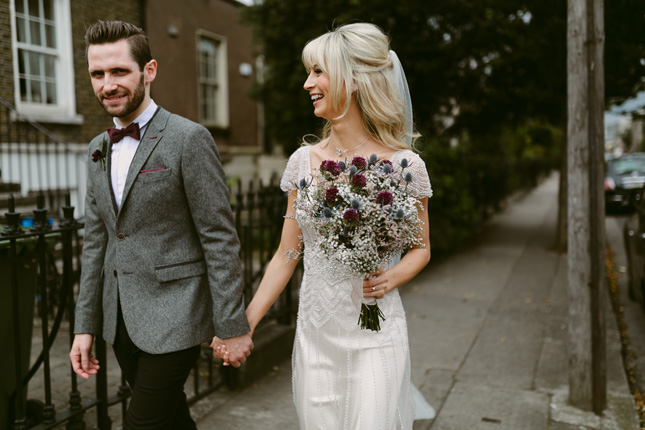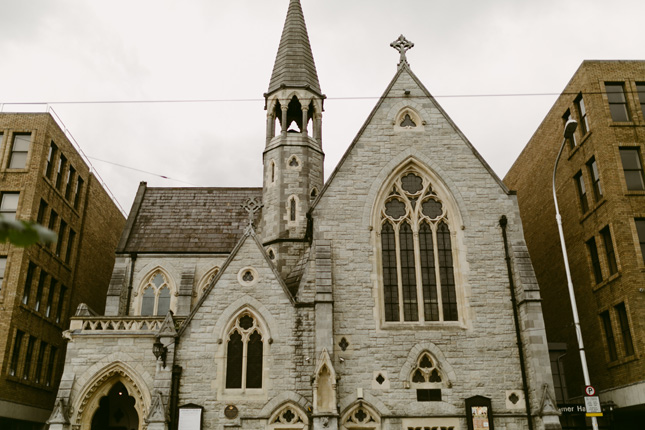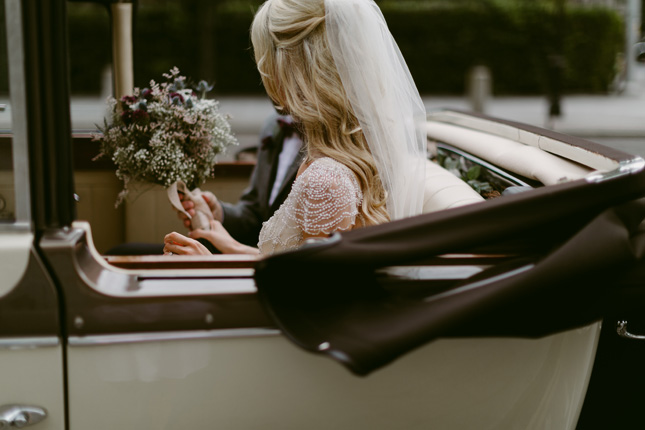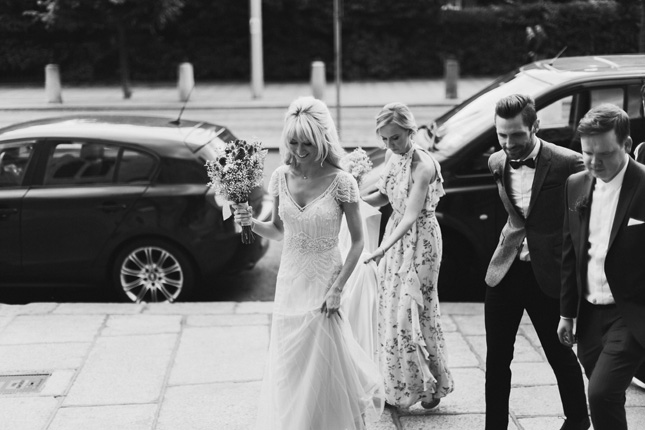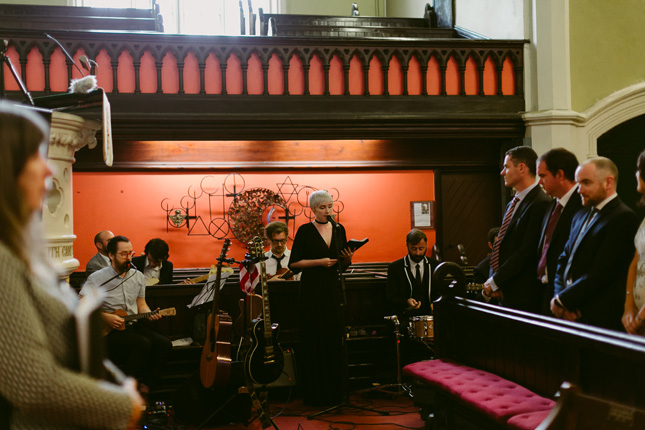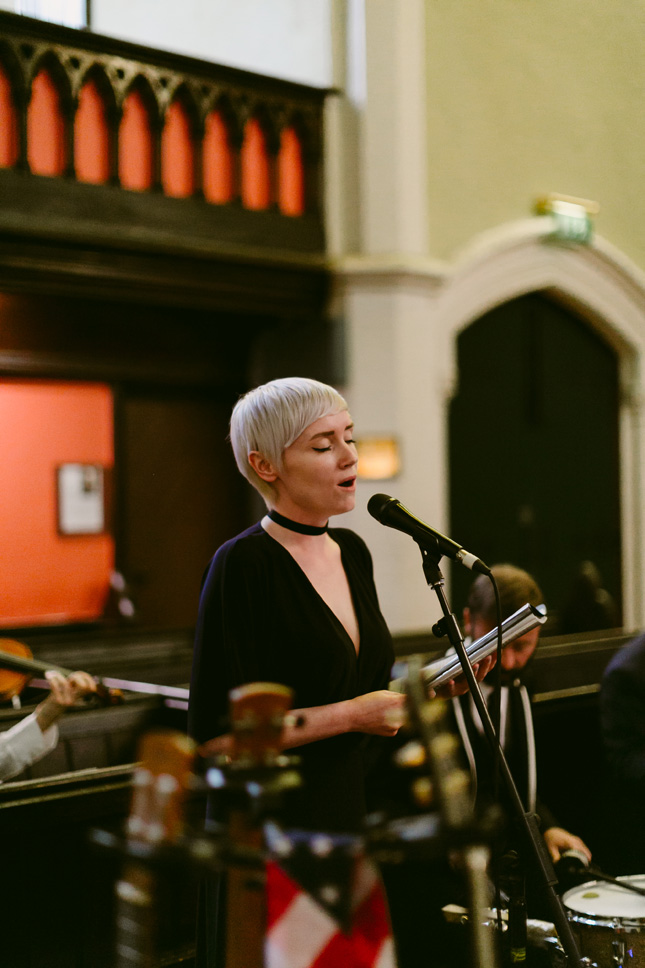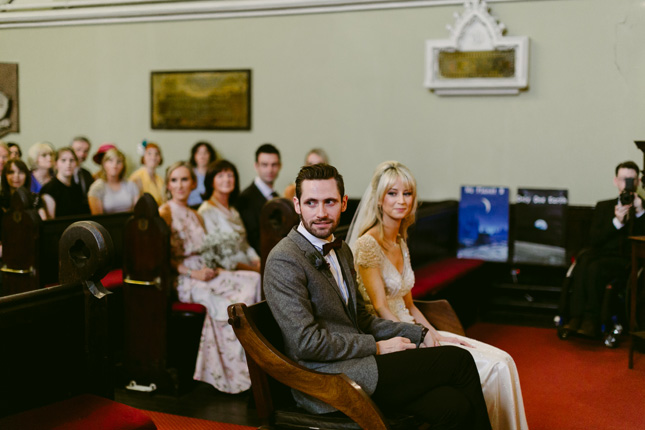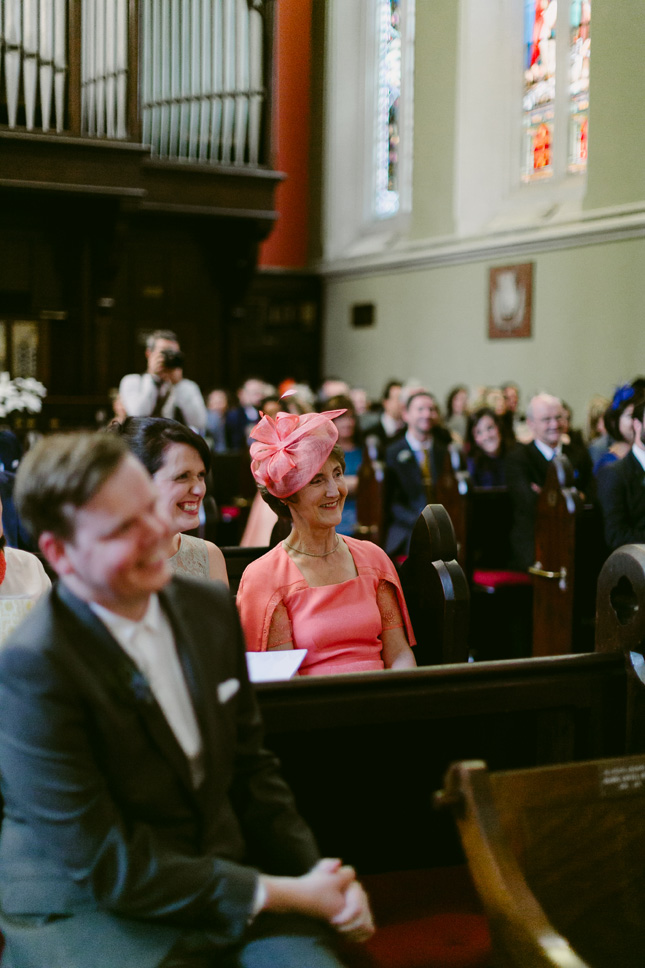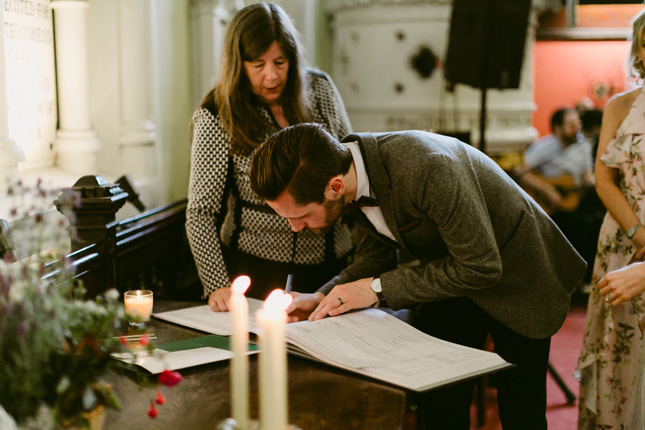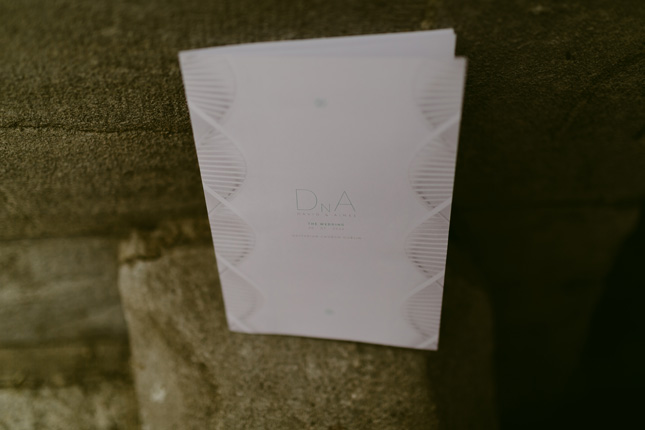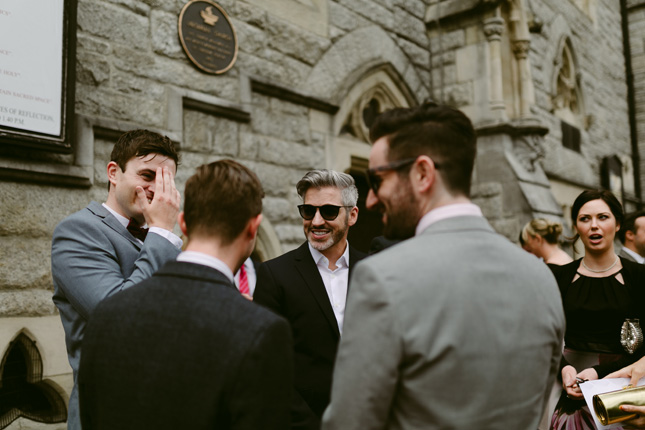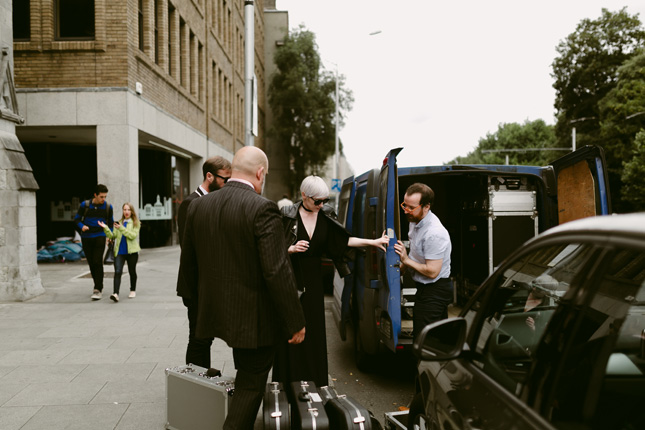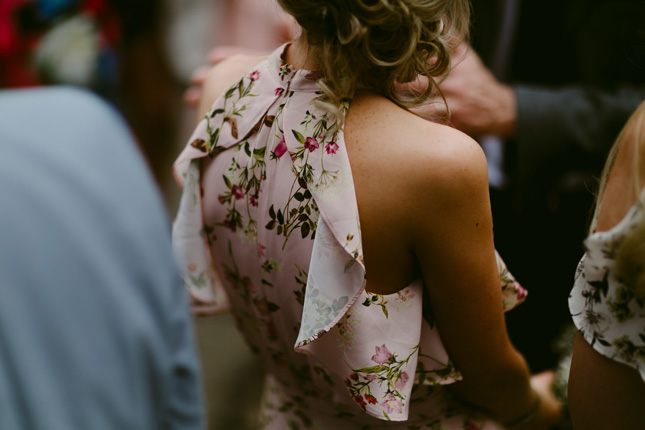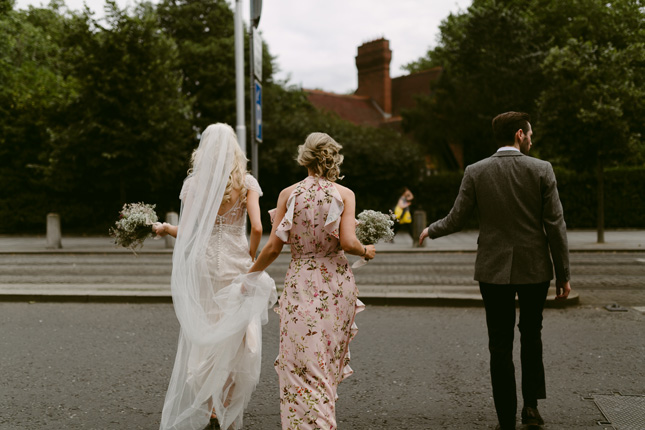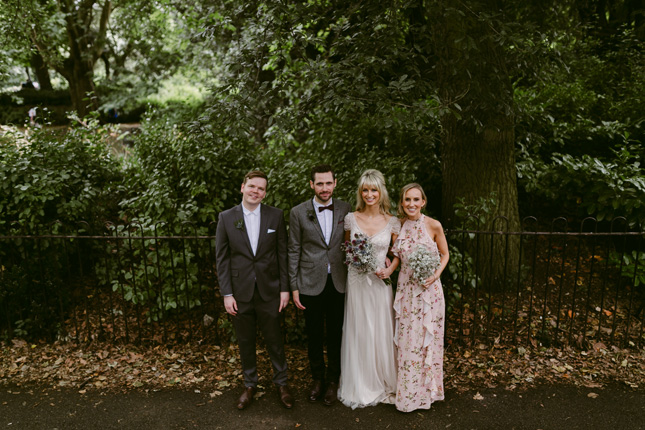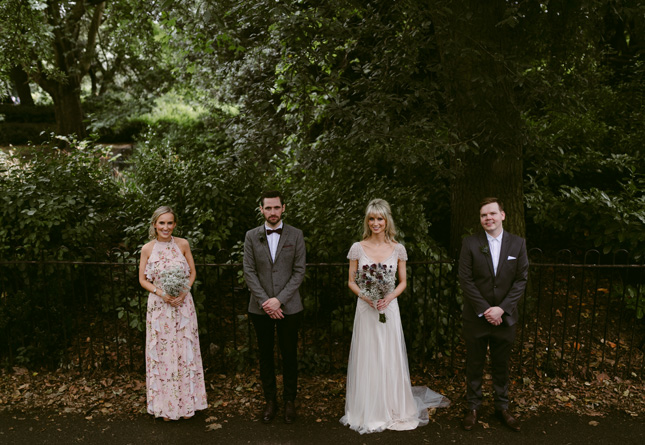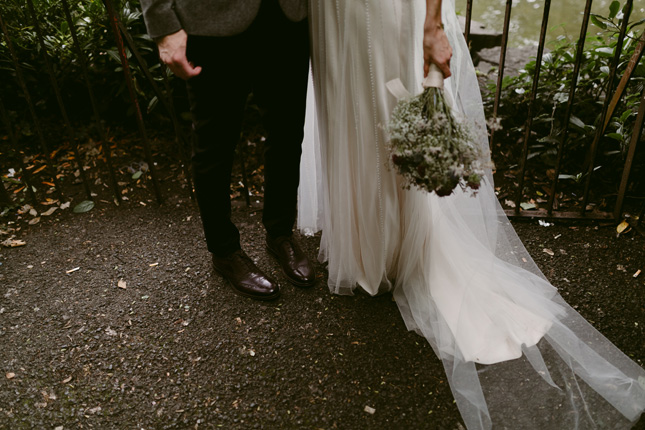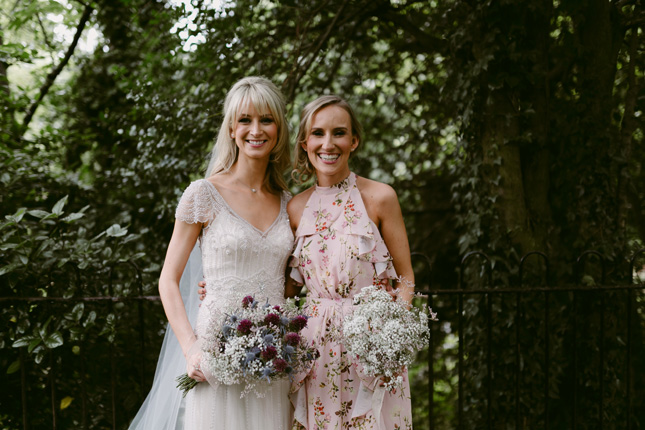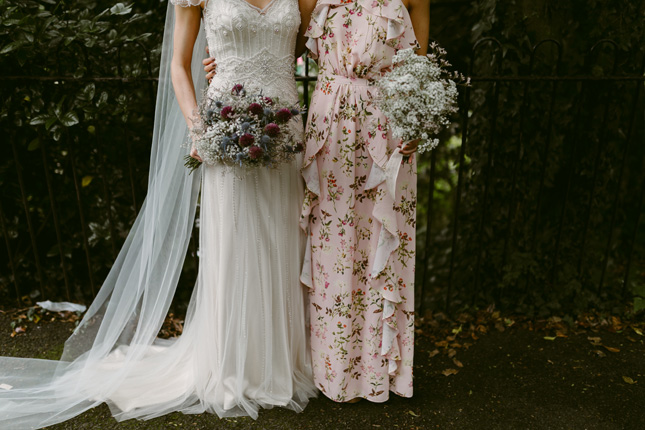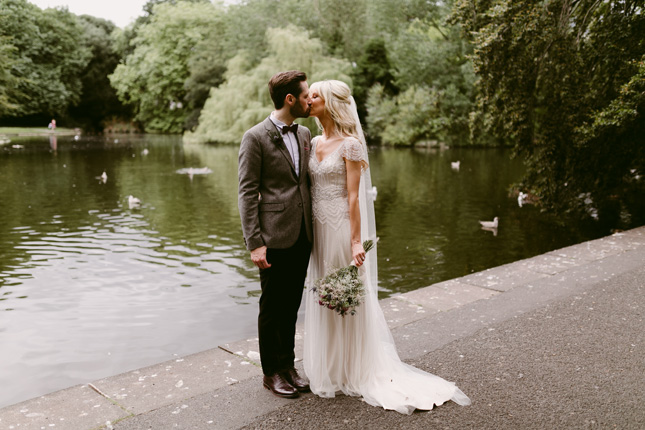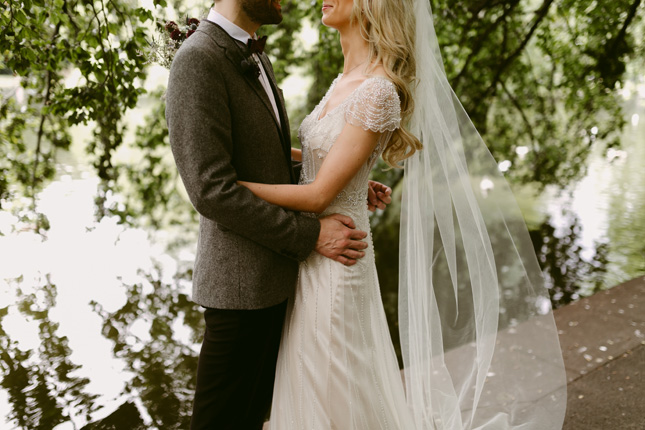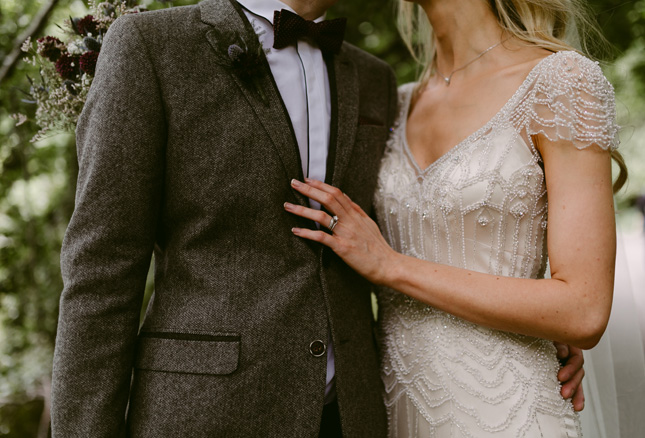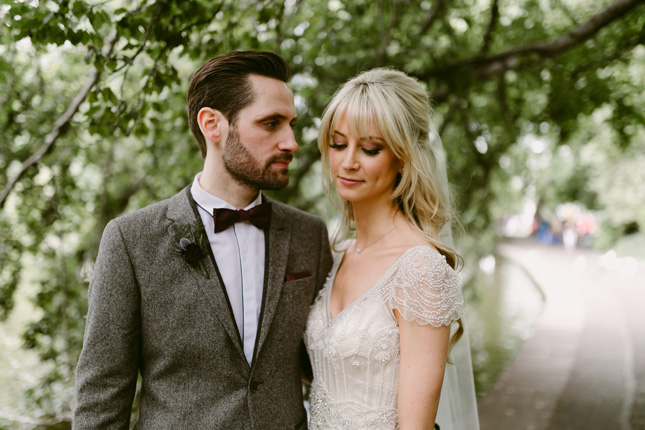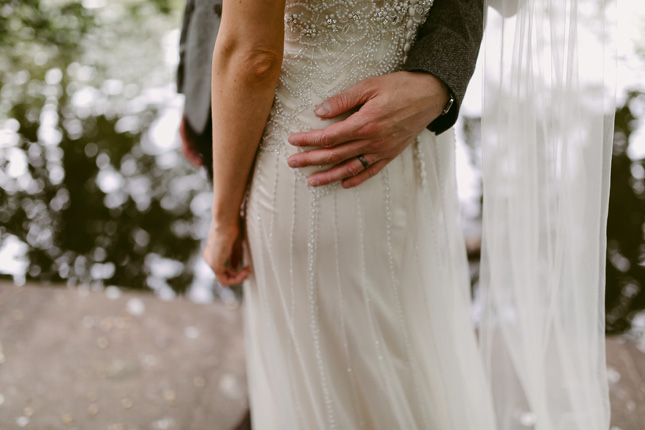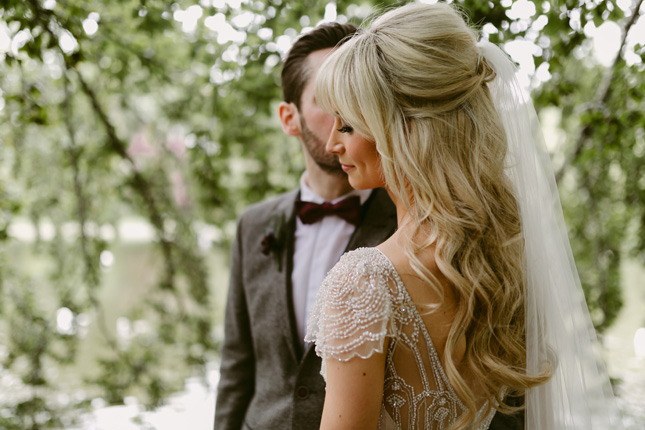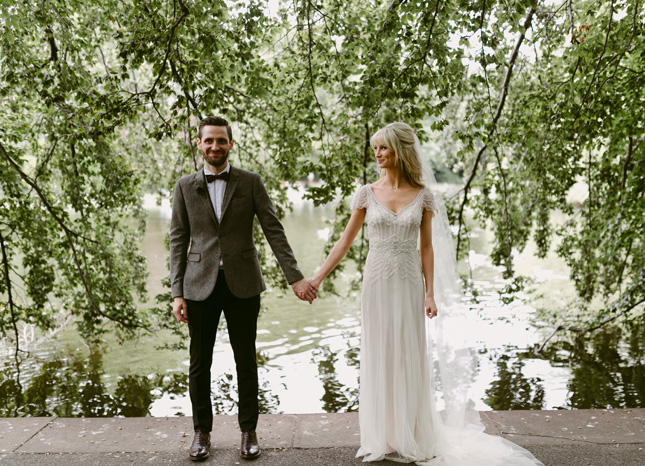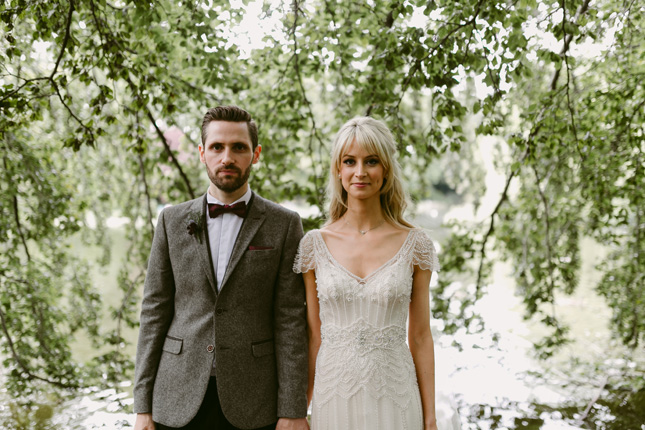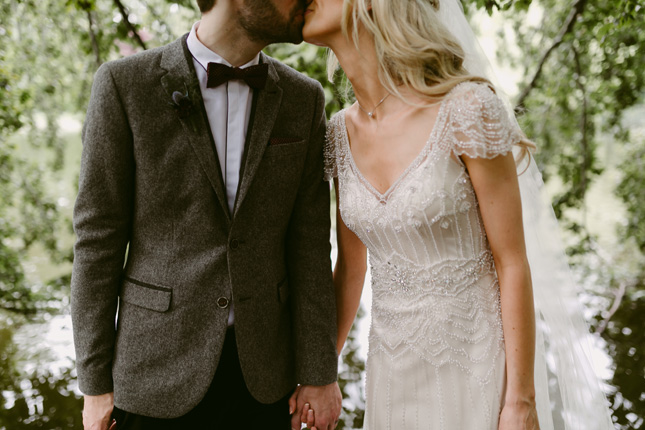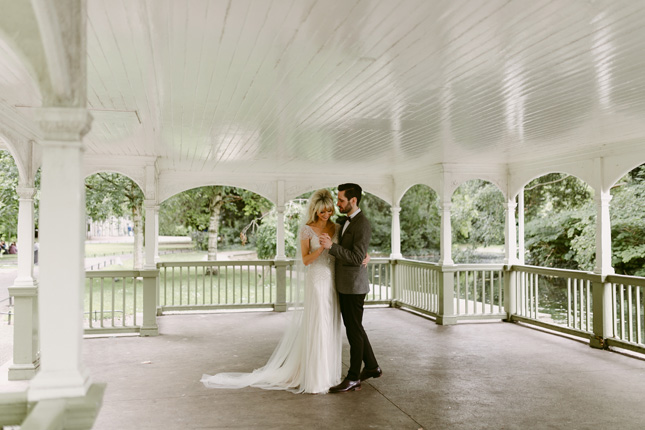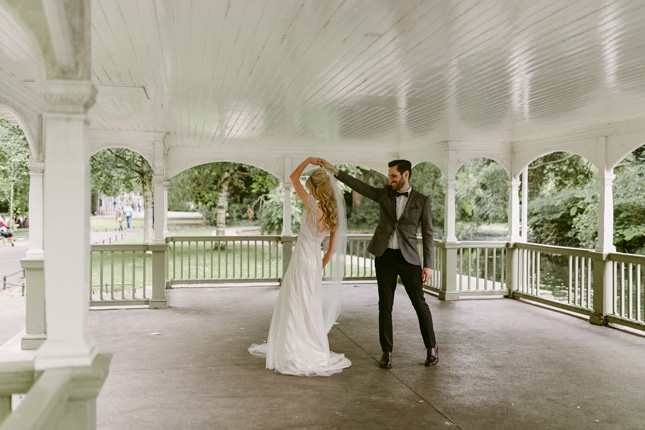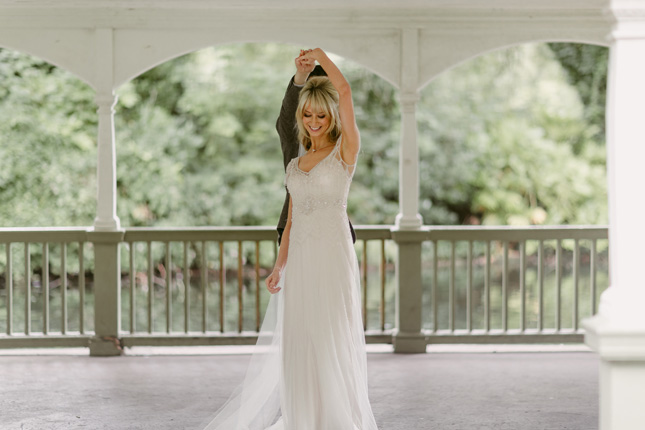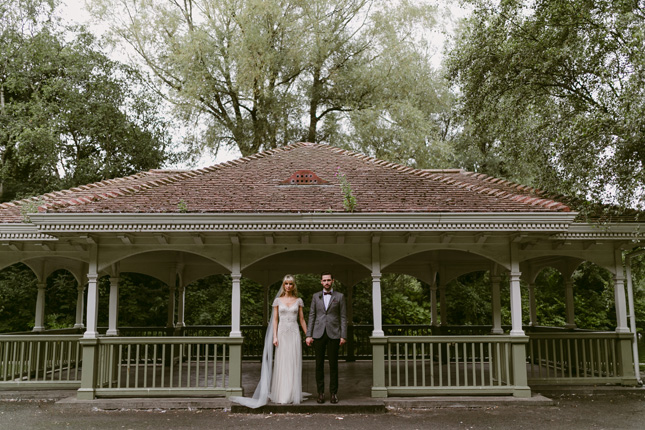 As for a favourite memory? They had a first look, right in their own back garden, before the ceremony. "I hid behind the wooden gate at the end of the garden - my heart was pounding as I walked up behind David and tapped him on the shoulder. We shared such an intimate and private moment together. Seeing each other before the ceremony really calmed our nerves, as did walking up the aisle hand-in-hand, moments later," remembers Aimee.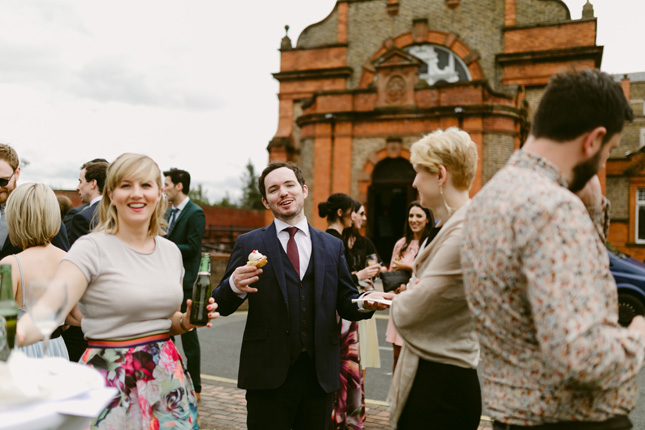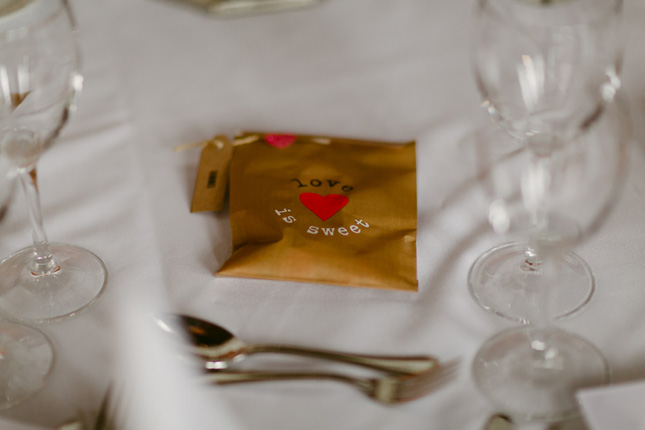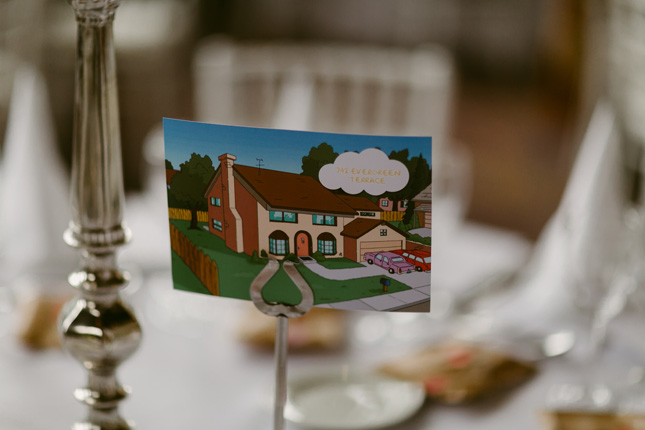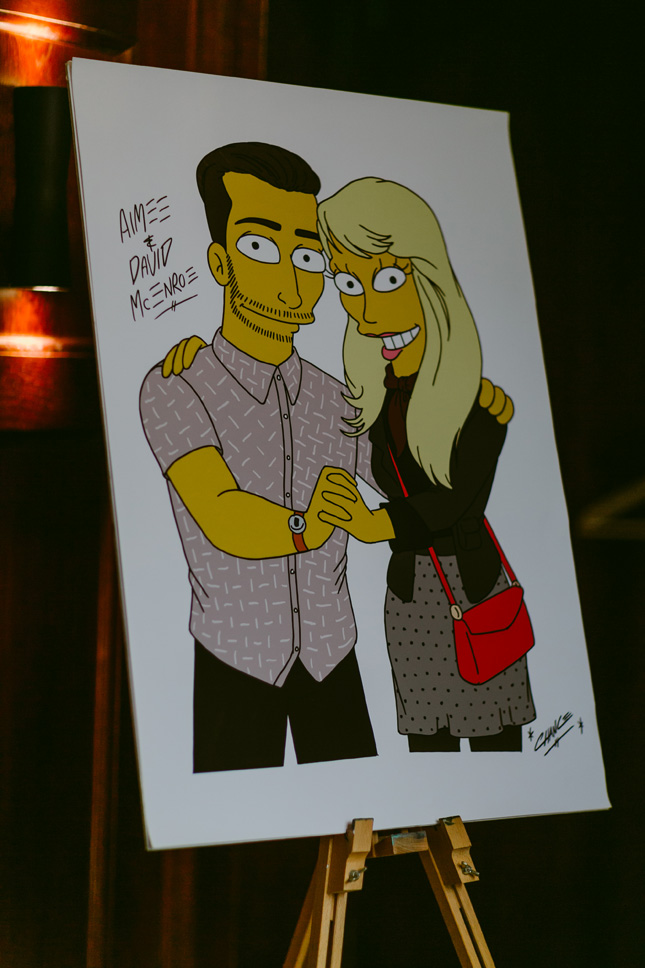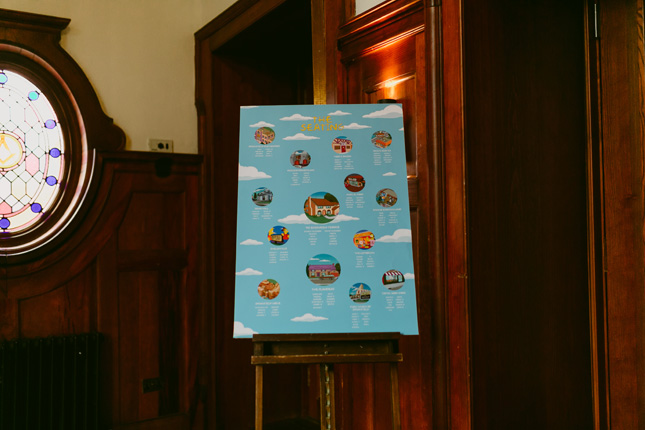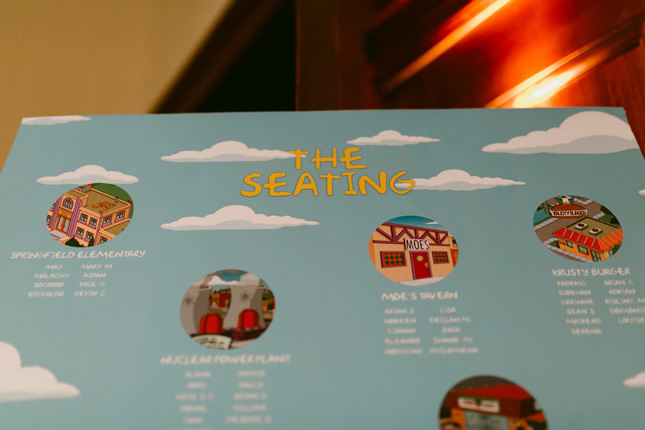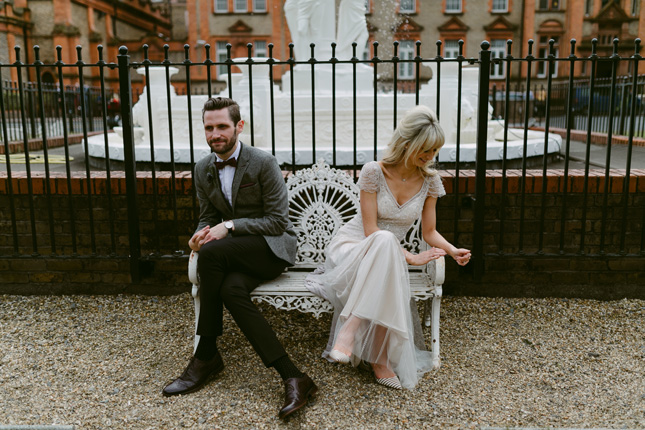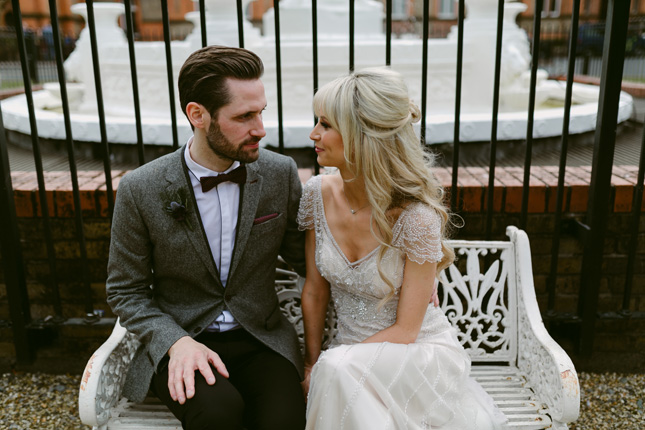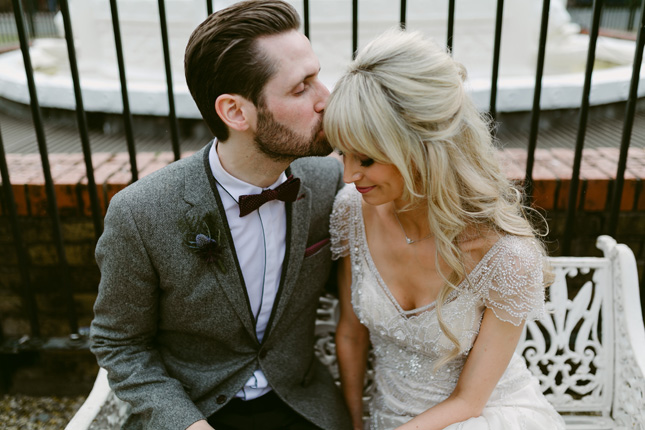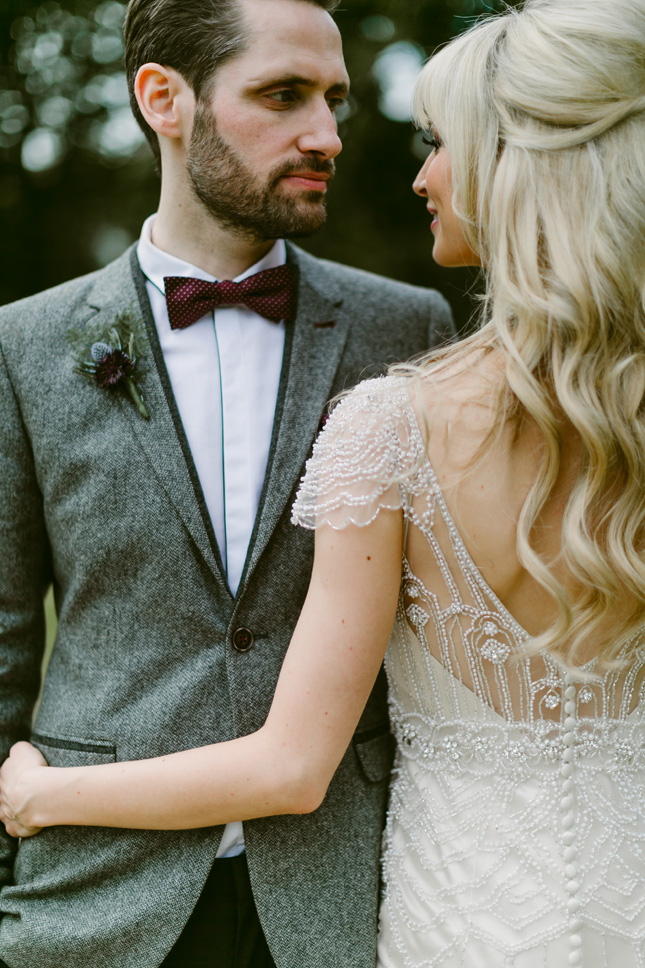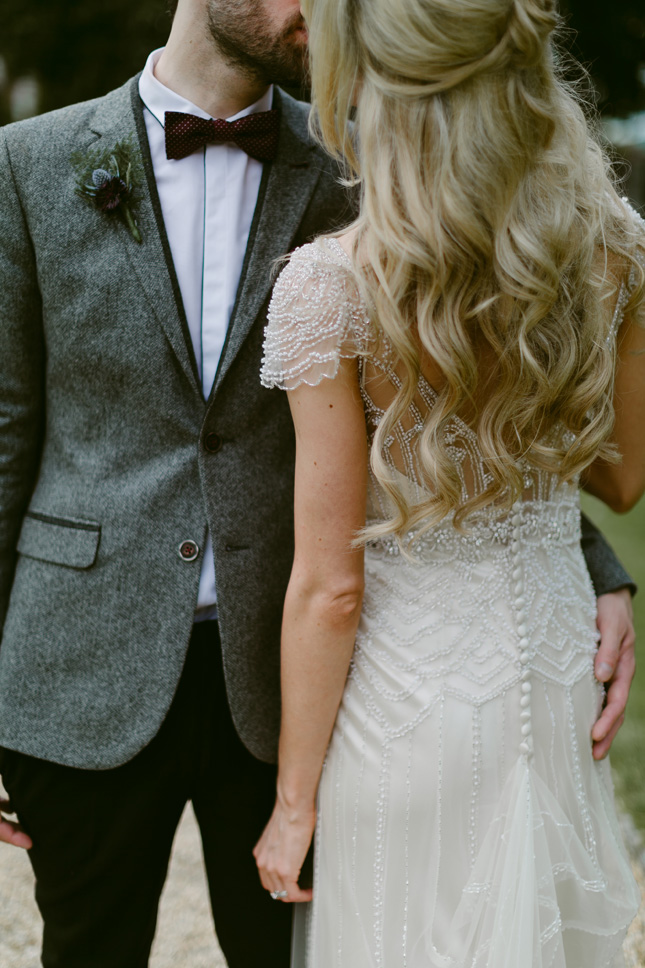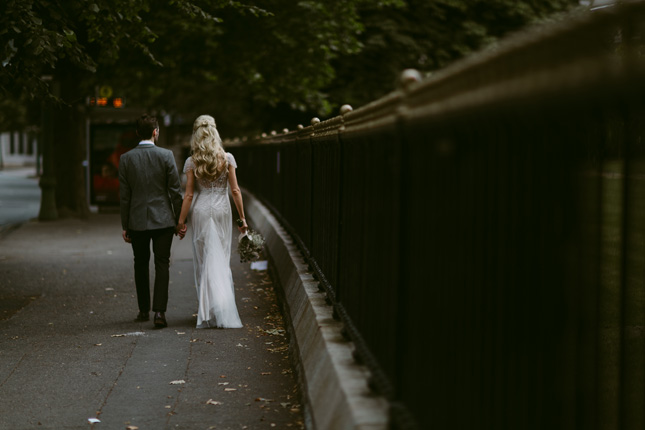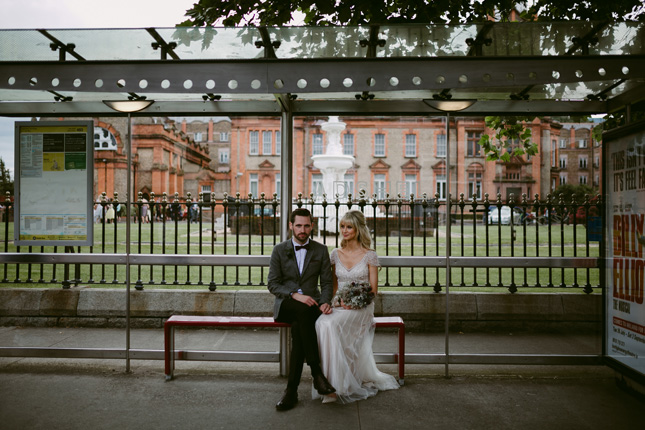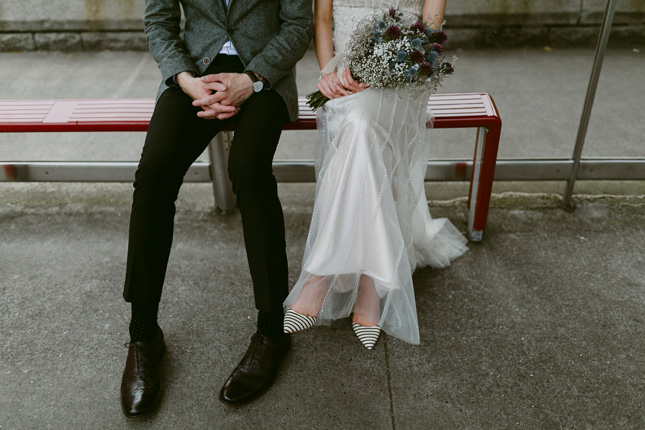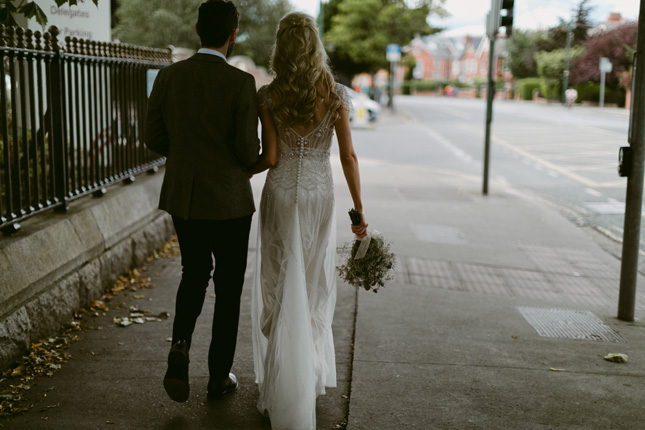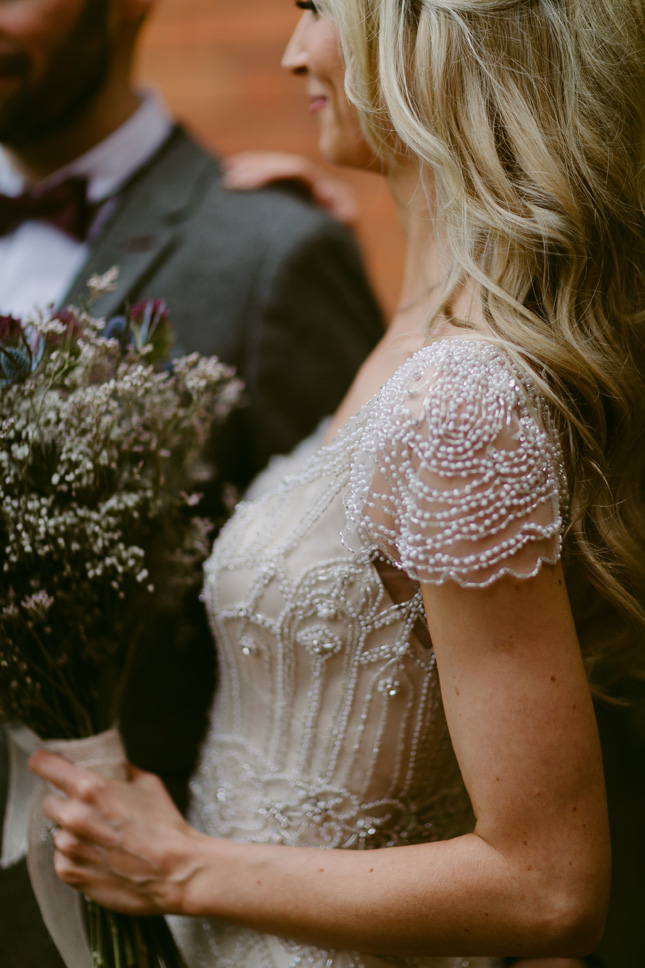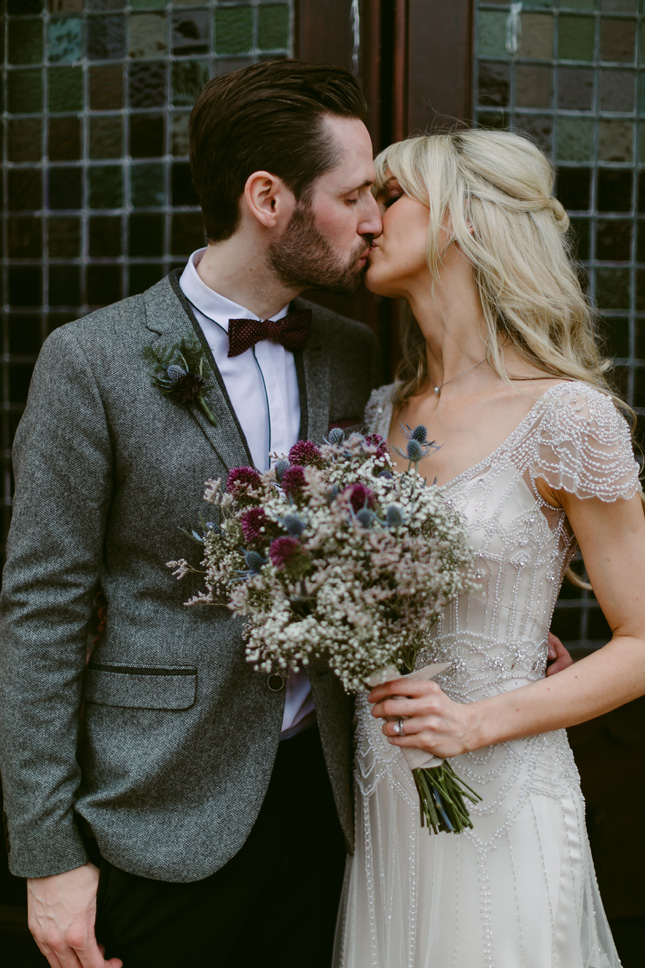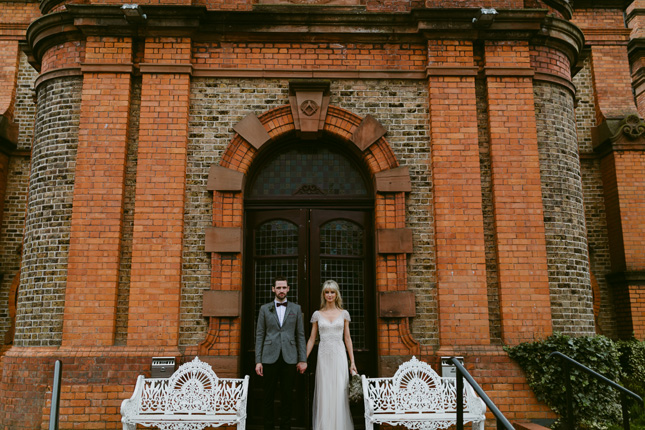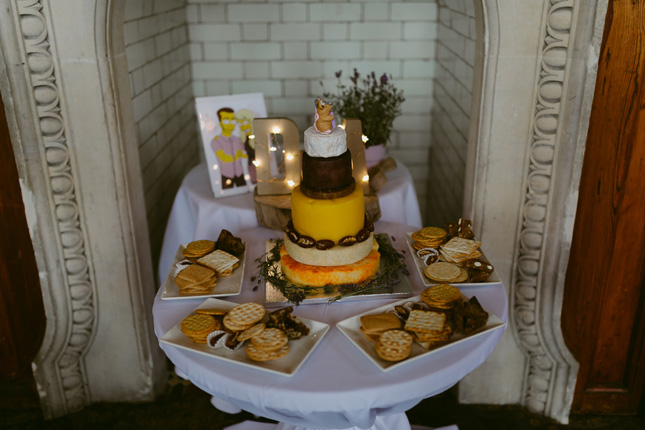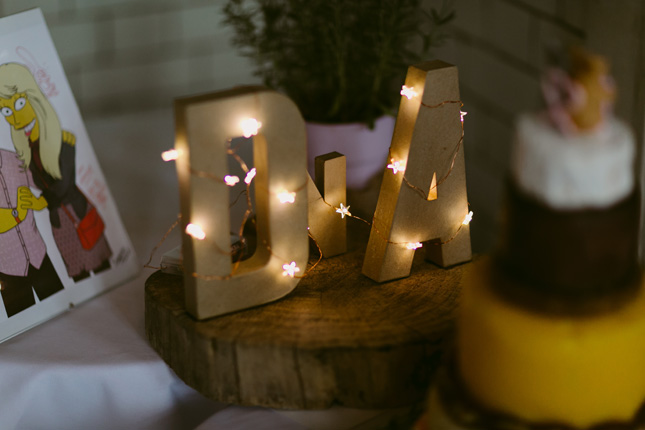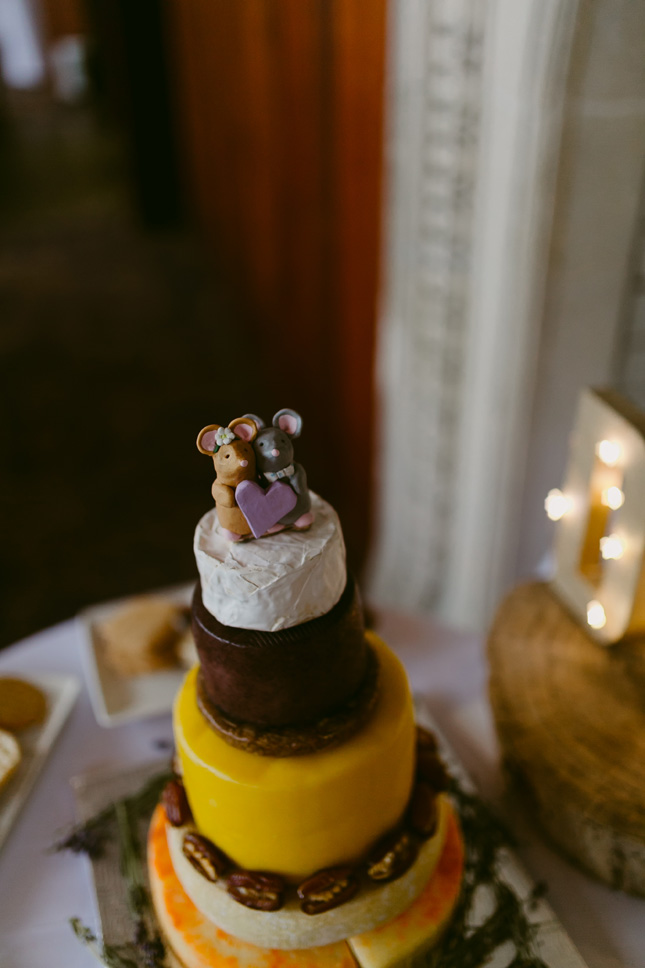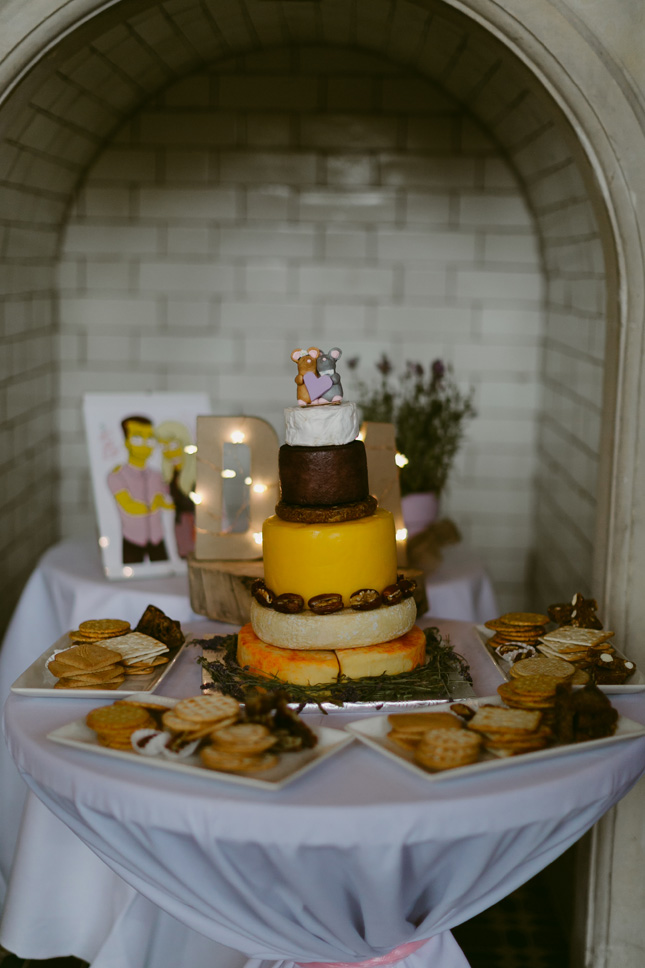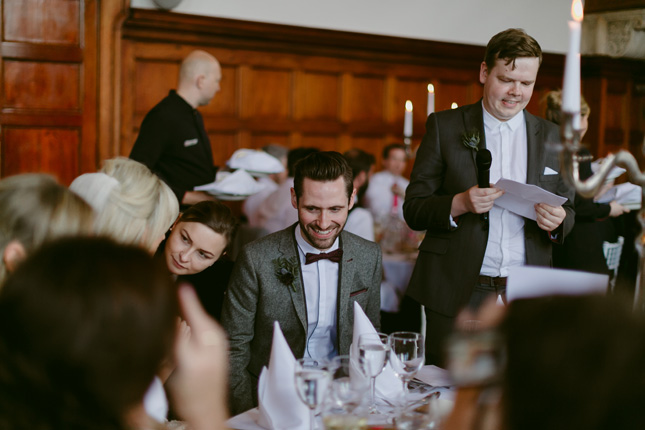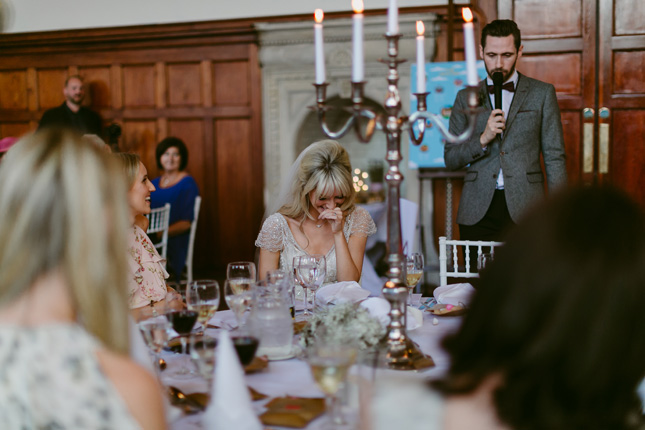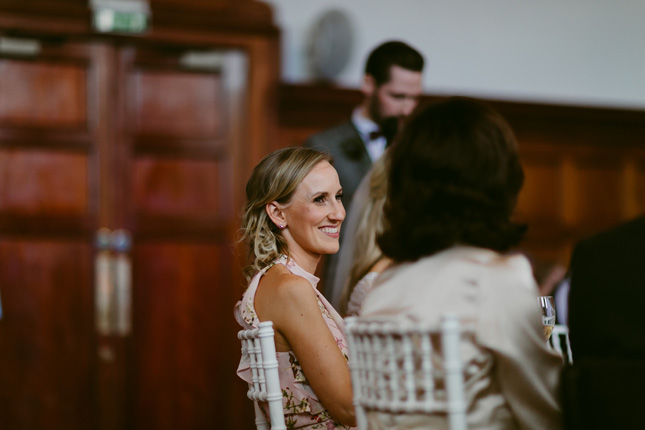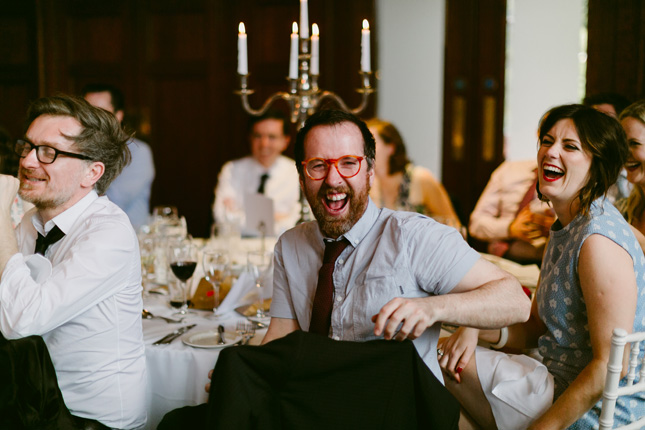 David's band, Hamsandwich played in the church for the couple. "They have been such a big part of his life, and our life together, so it was wonderful to have them be part of the day. When they sang God Only Knows" by the Beach Boys, I was fighting back the tears," Aimee recalls.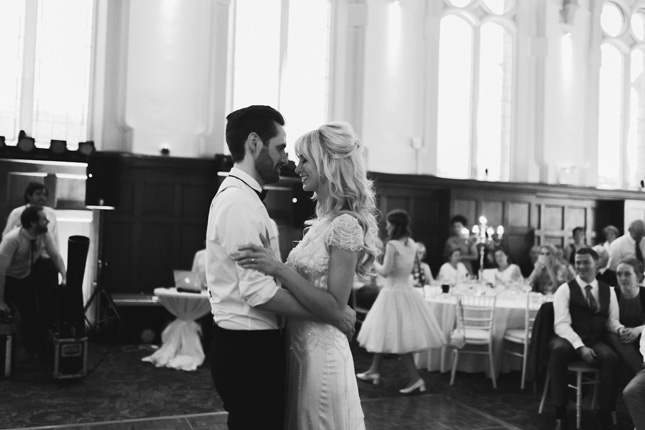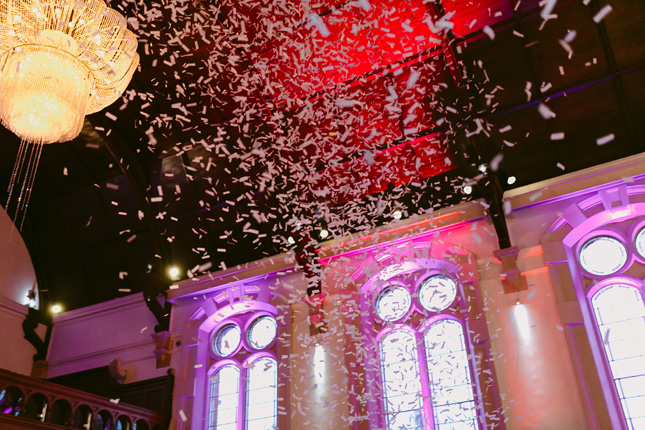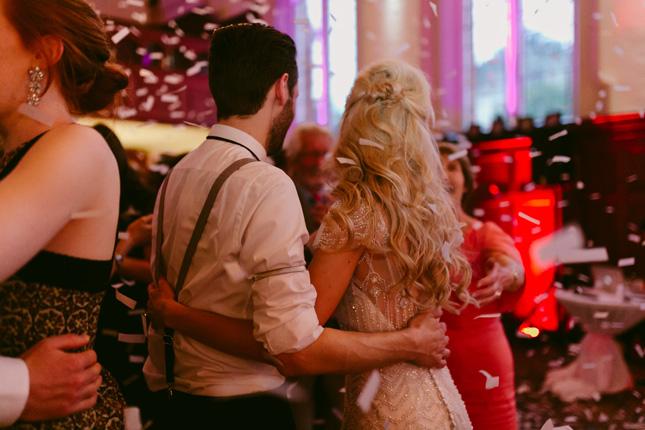 So what's their advice? Get to bed early the night before! "We only had to make up the favours and place-names the day before, but we ended up not getting to bed until 2am – turns out printing, cutting and tying twine 180 times takes hours, rather than minutes," laughs Aimee.