A Dublin city wedding was always going to be Aoife and Frank's first choice. Dublin is where they first met, so it only made sense to get married there, too.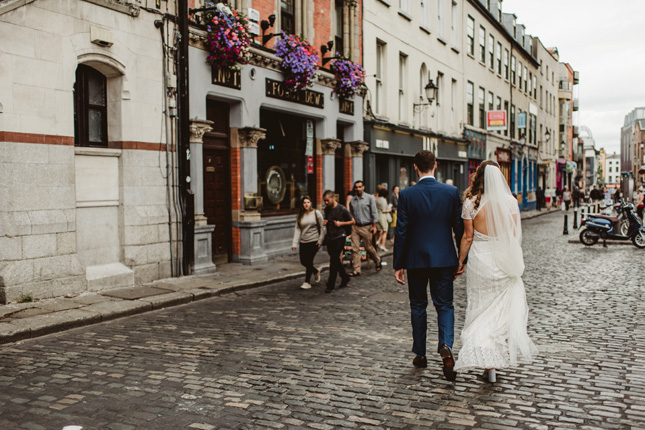 Aoife and Frank met on a night out in 2012 – a friend of Aoife's was dating a pal of Frank's."They both assured us that we should come to the party that night. They said they had 'just the right person for us to meet'. Six years later, they weren't wrong" says Aoife.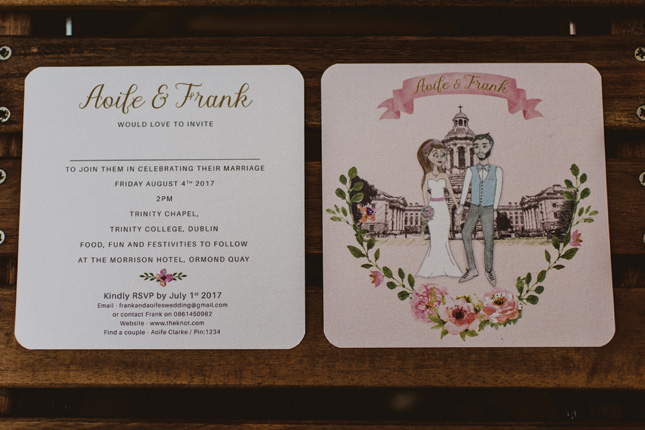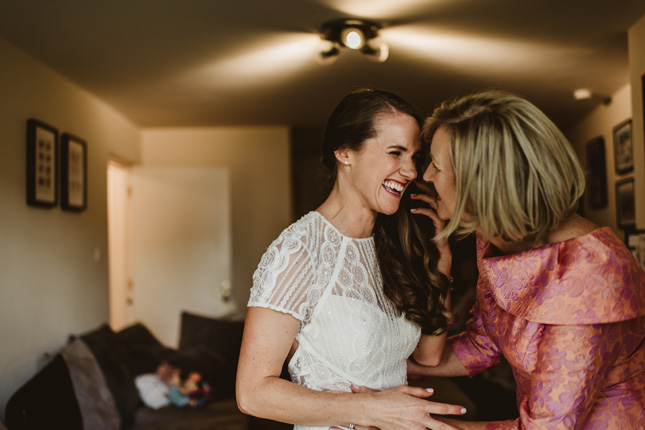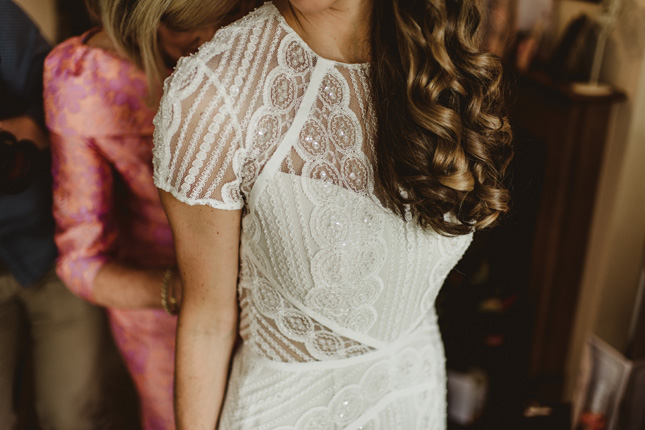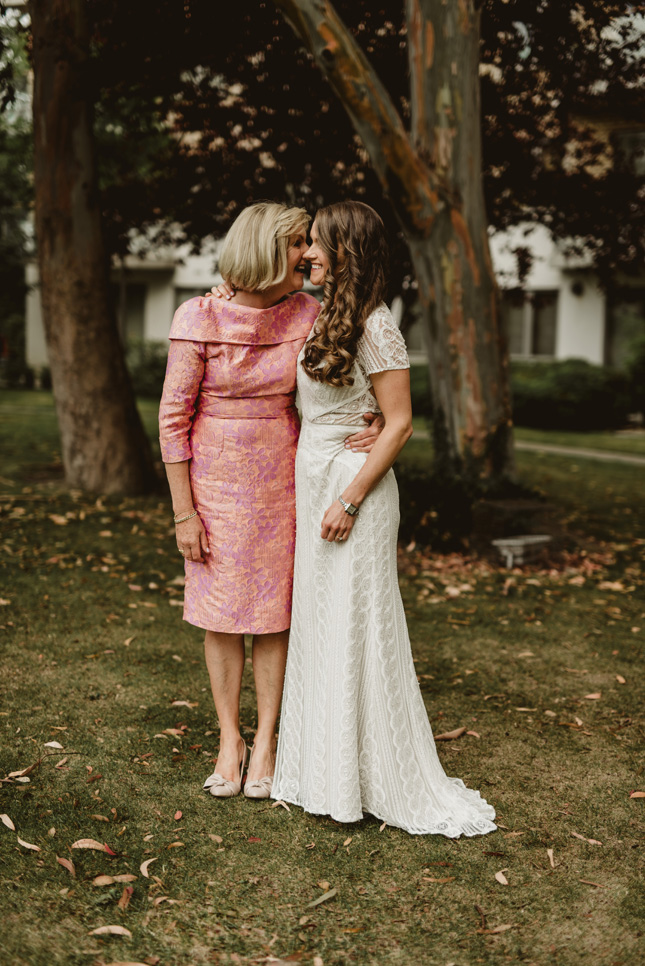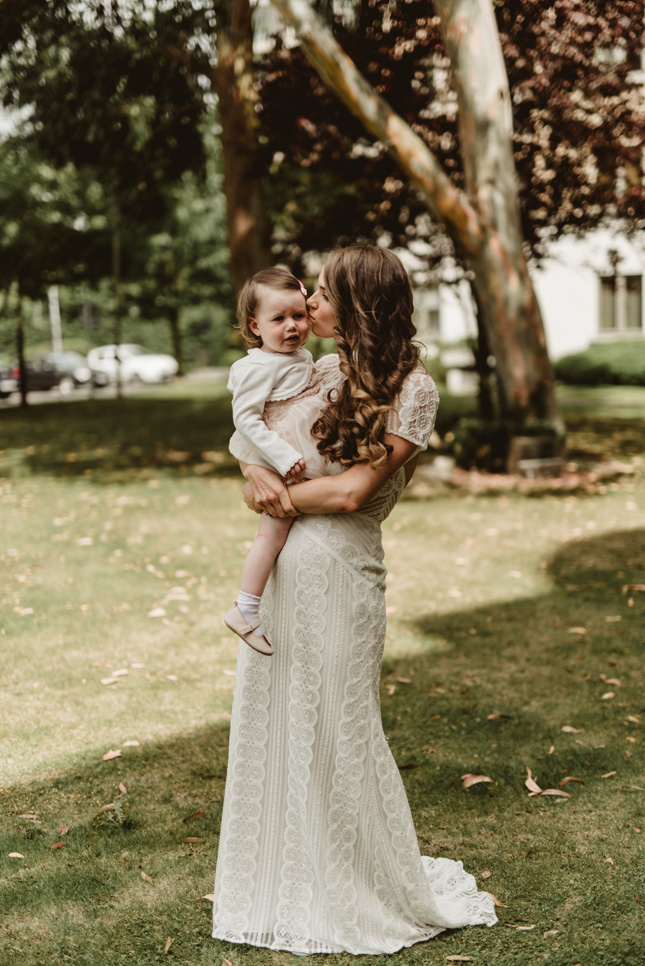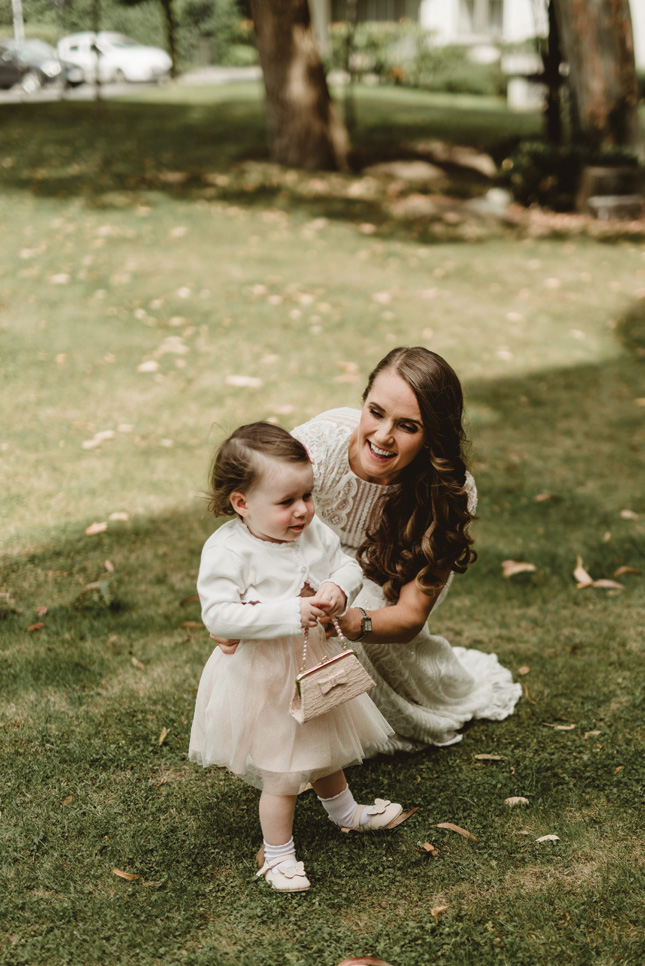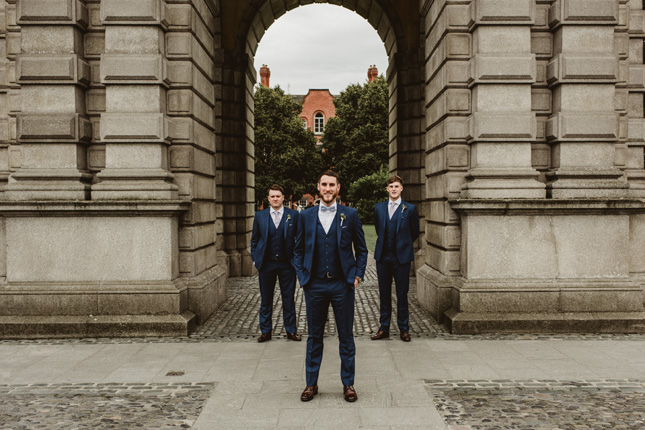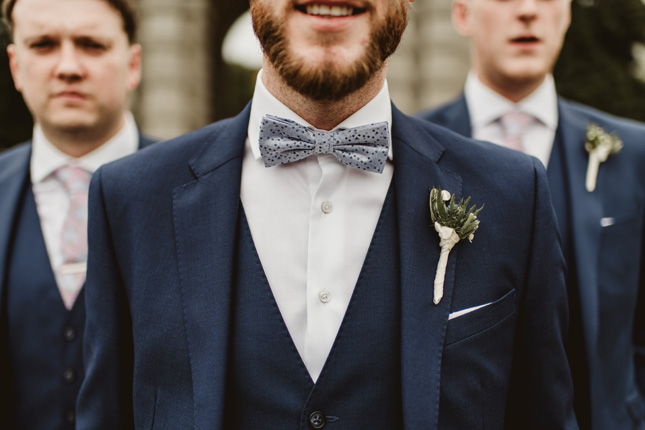 In 2014 the couple moved to Canada before Frank moved to Saudi Arabia for work a year later. He surprised Aoife with a proposal on his second trip back to Canada. "My mum was also over visiting. I met Frank and my mum in a café after work and Frank suggested we go for a walk. I should have been suspicious when my mum said she didn't want to come along," Aoife remembers. "He brought me down to the lake and got down on one knee. I was shocked, overwhelmed and delighted. However, I was so distracted by the gorgeous ring he had picked, he had to ask me twice," Aoife laughs.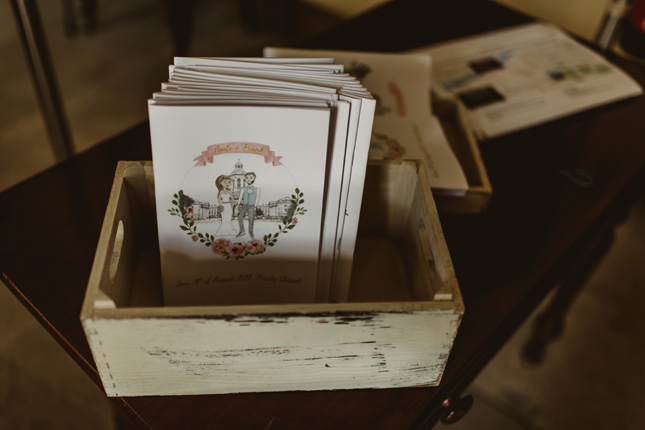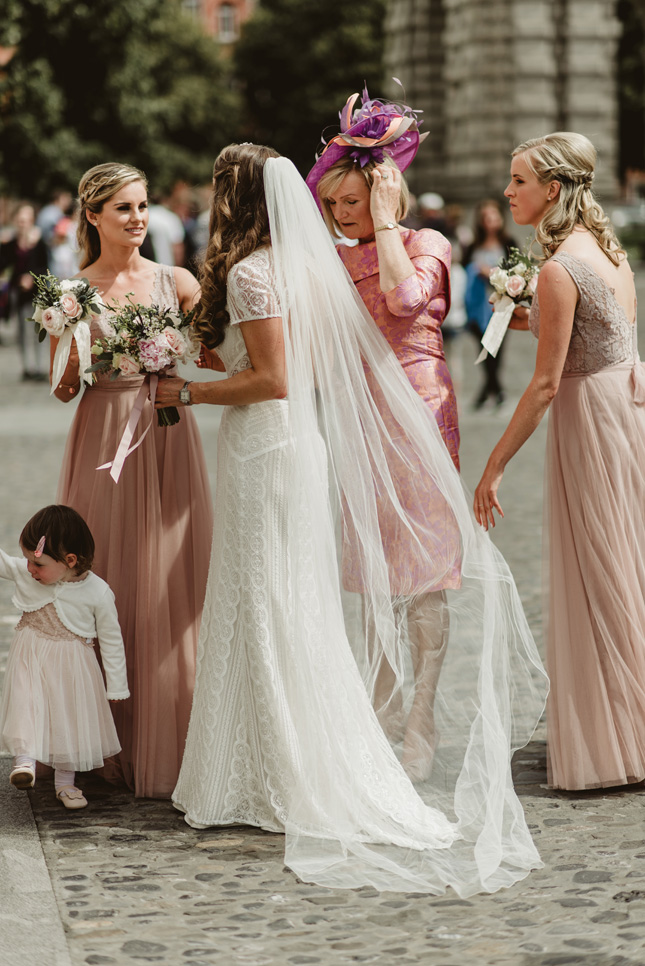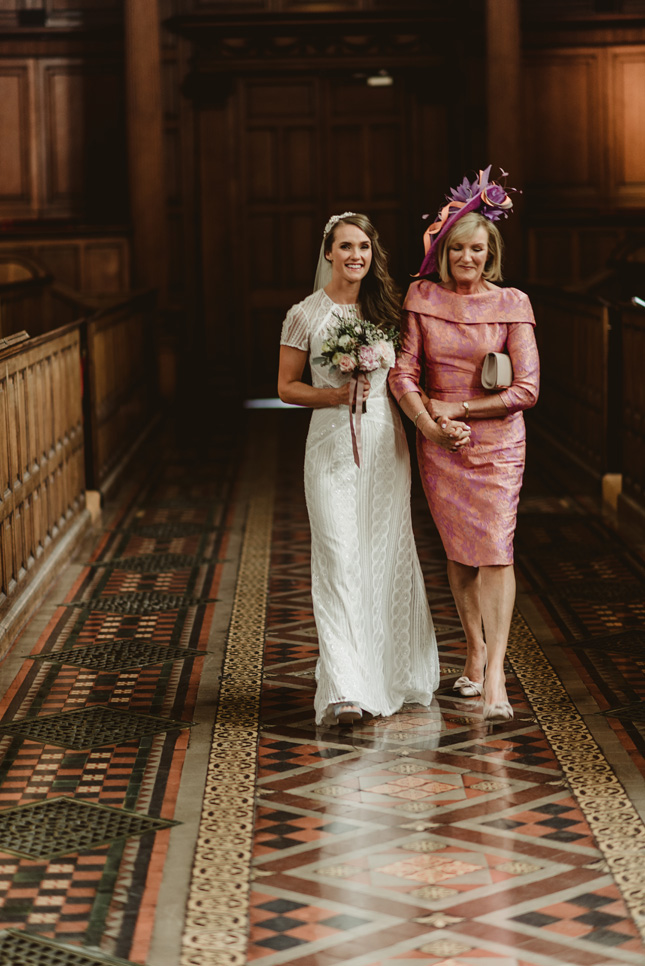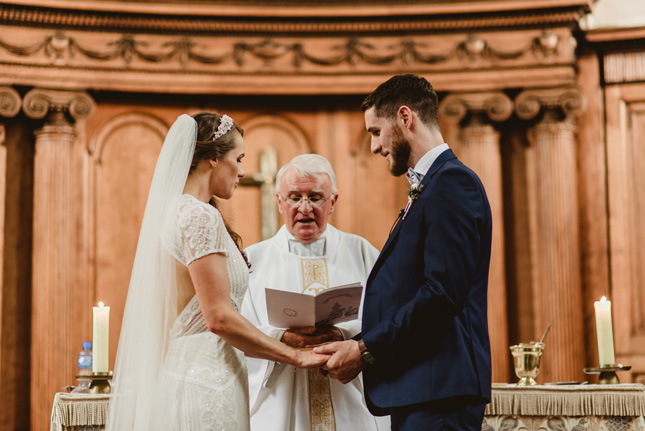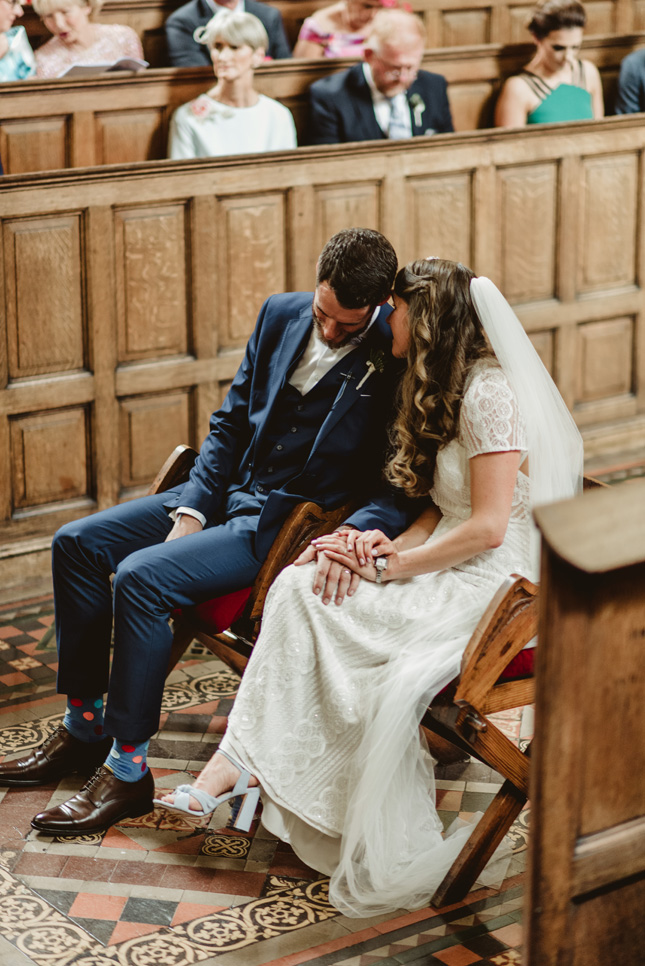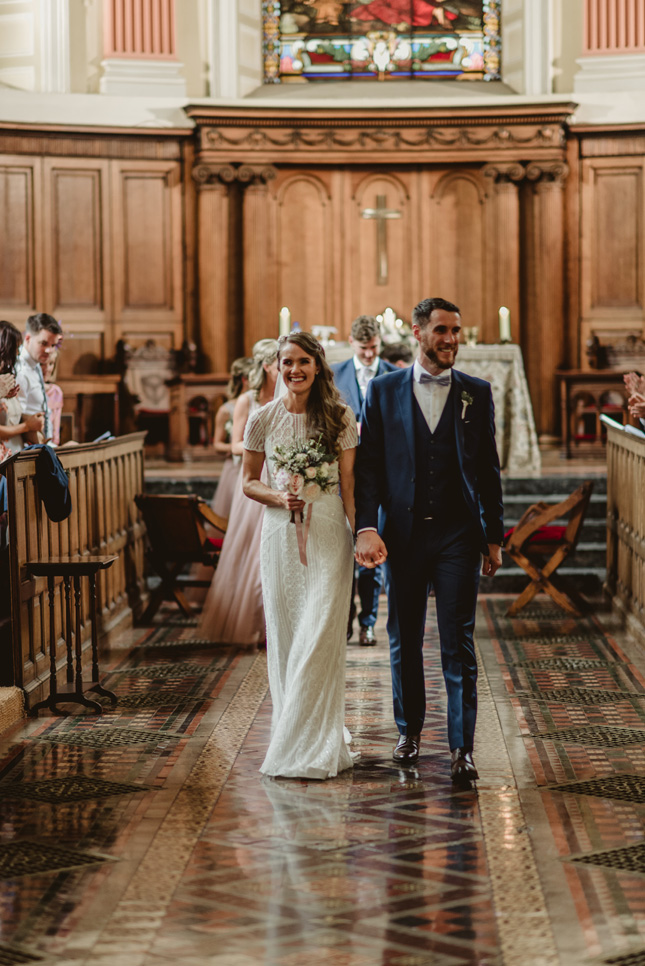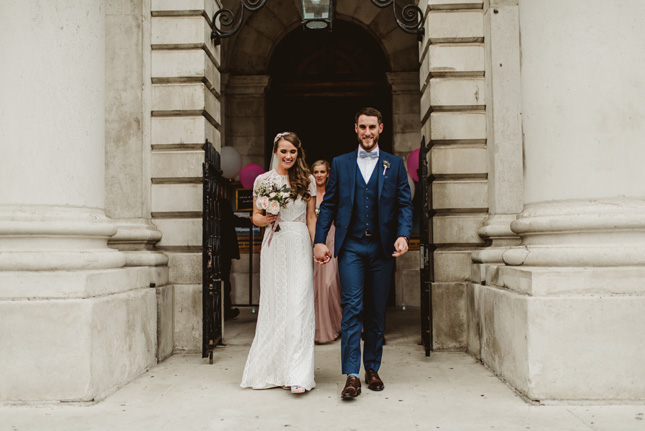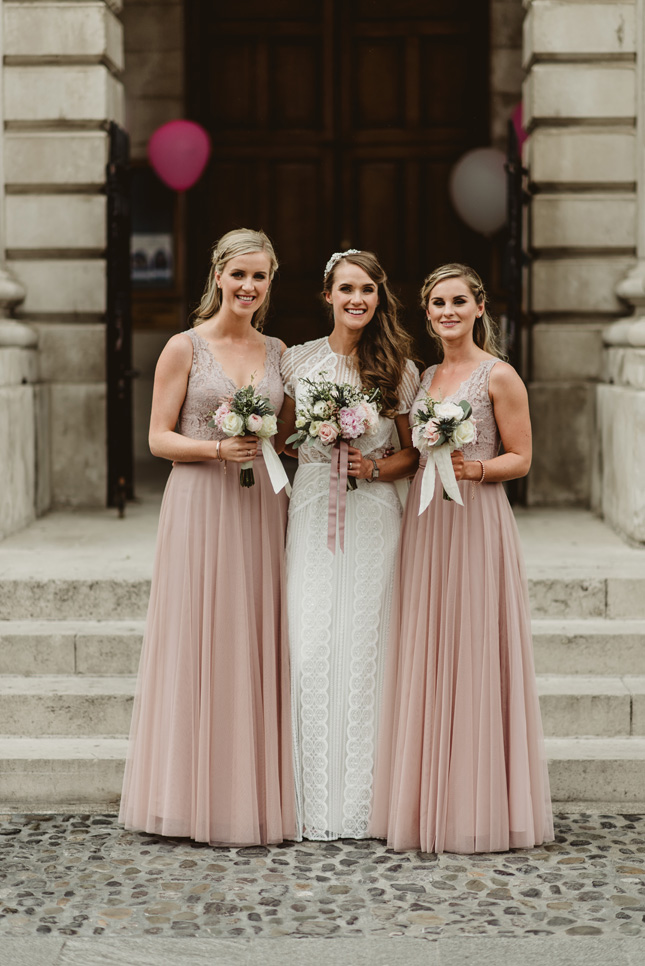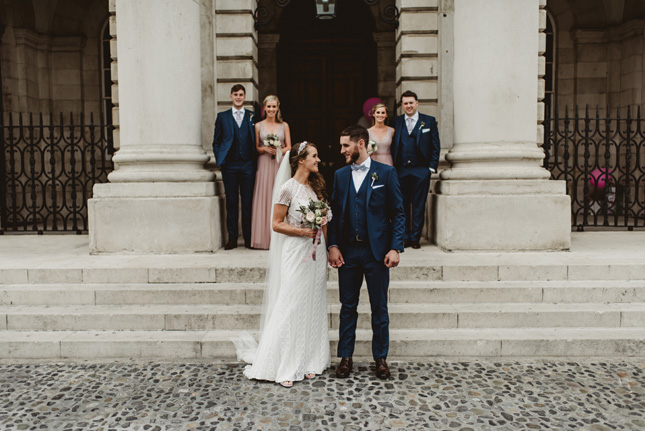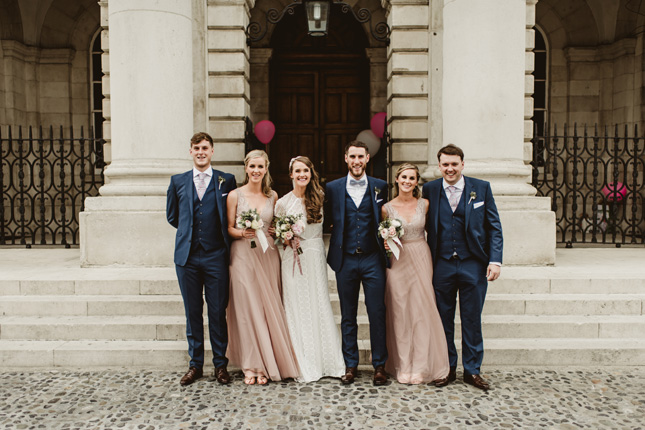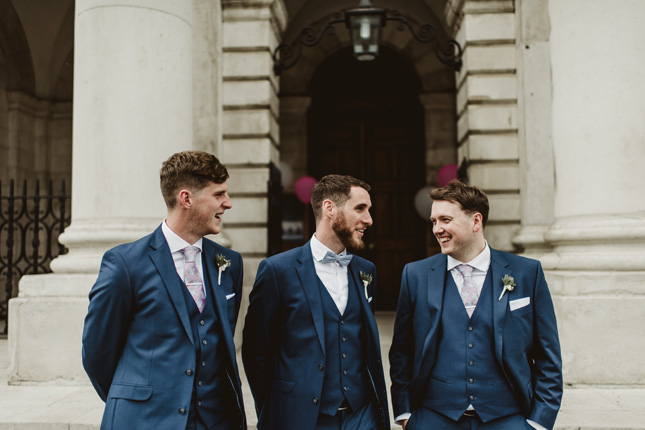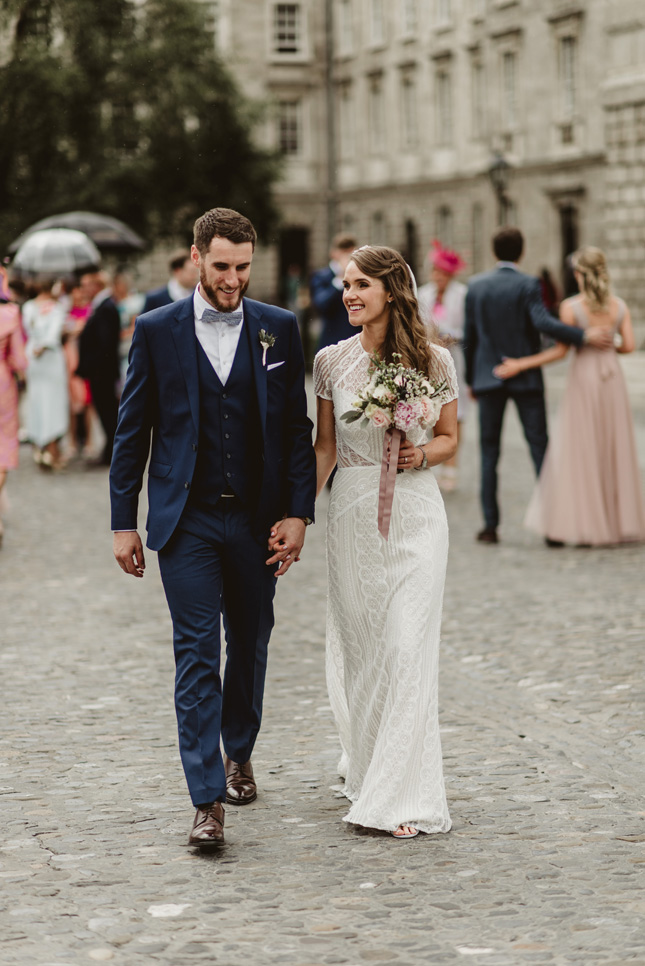 Although neither are from Dublin, they chose to marry in the capital city. "Dublin held so many happy memories for us that we thought it would be the ideal middle ground," they say. Trinity Chapel was the ideal choice as it had so many features they loved. "I loved the historical feel of the chapel. I also really liked the way the pews face in towards each other, so I could see all our guests as I walked down the aisle," Aoife says.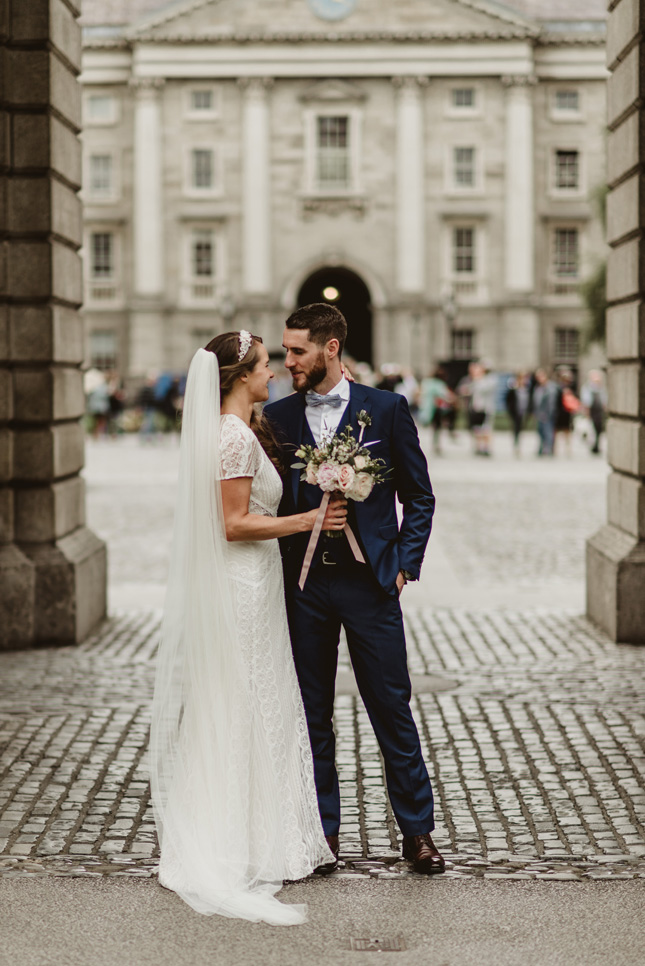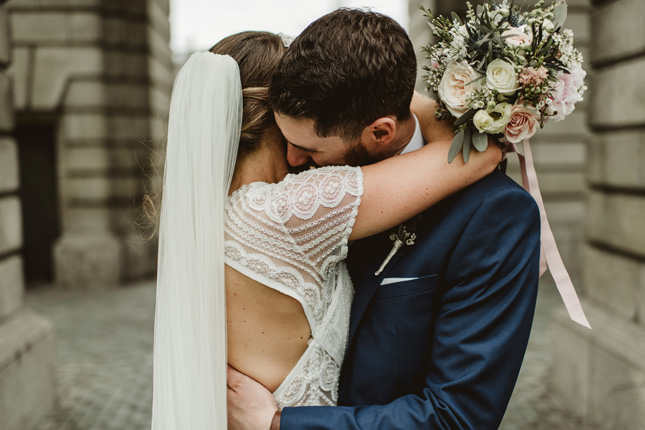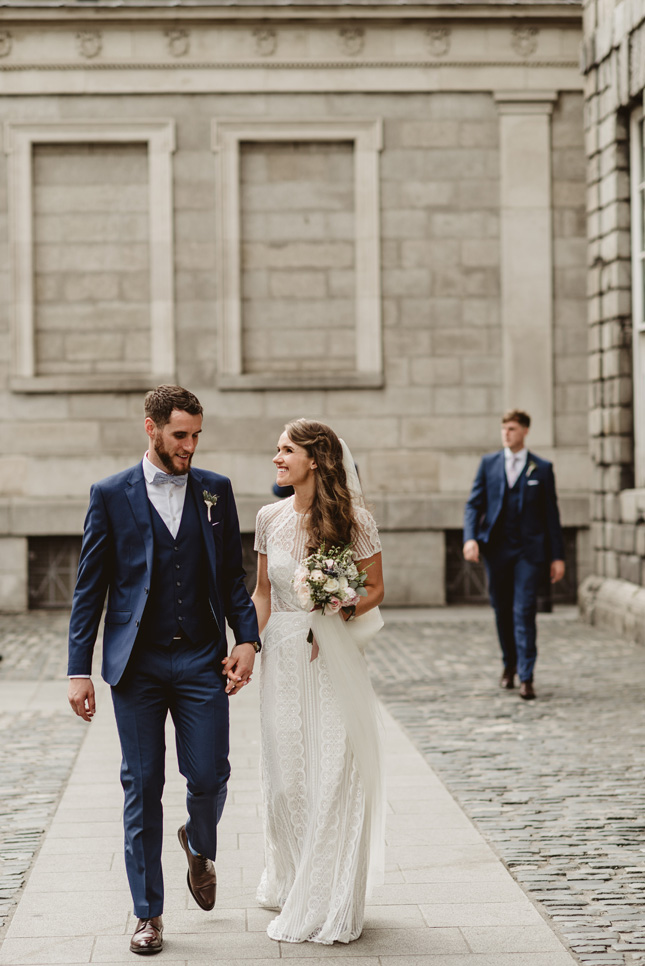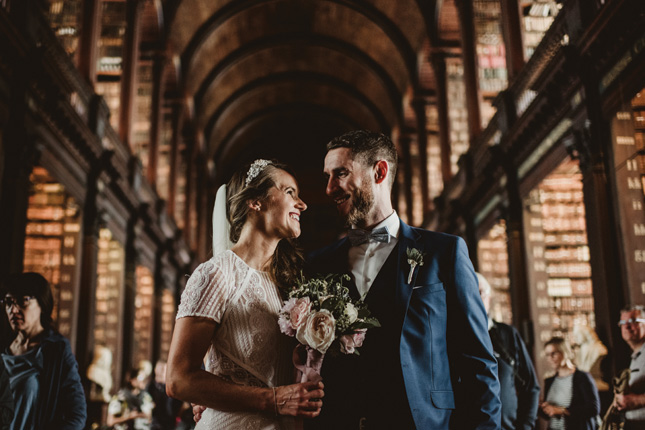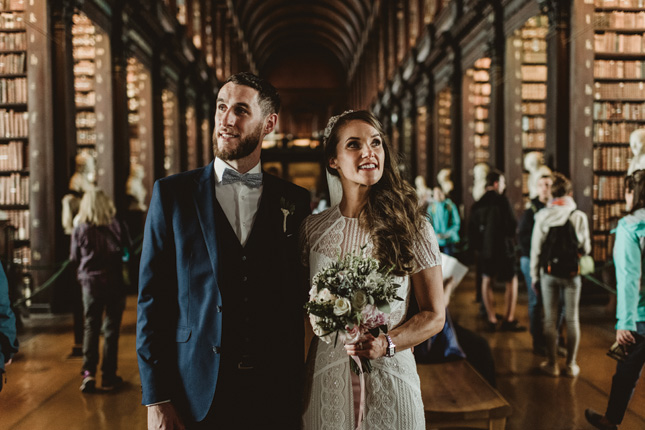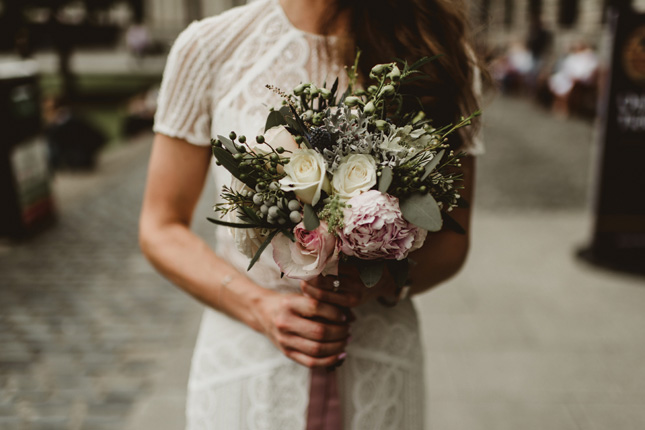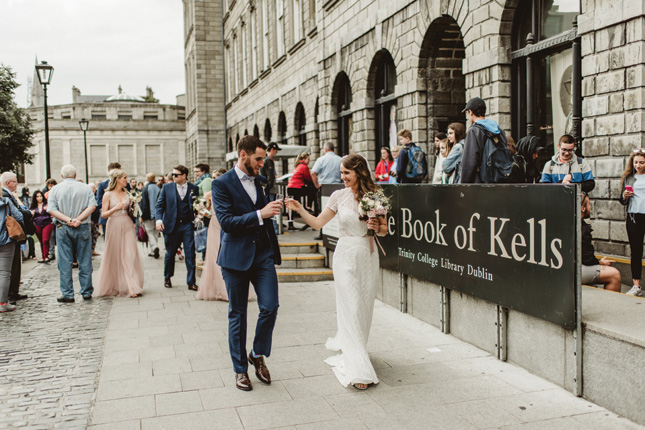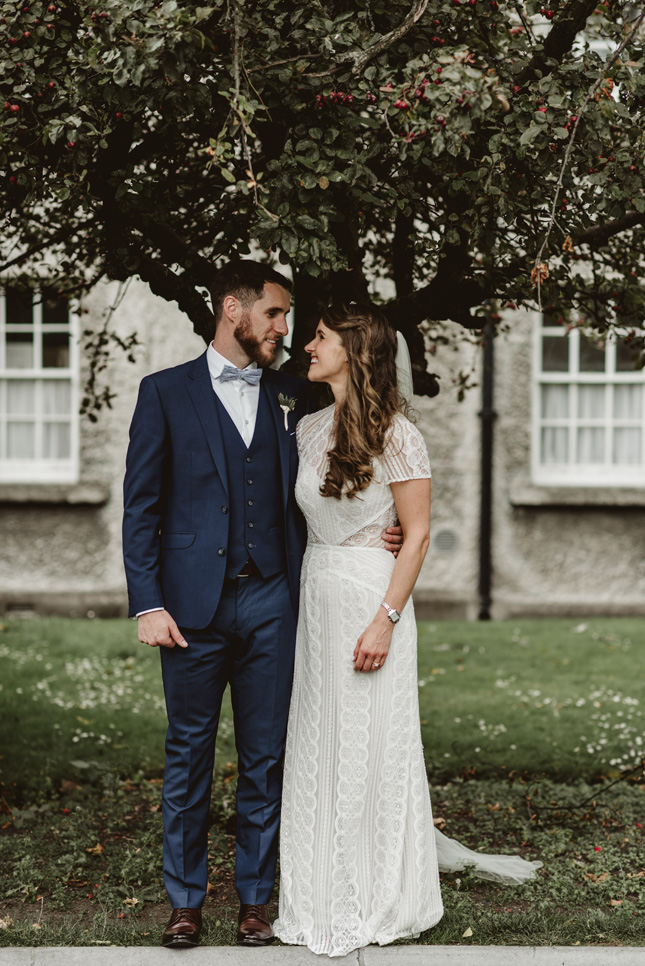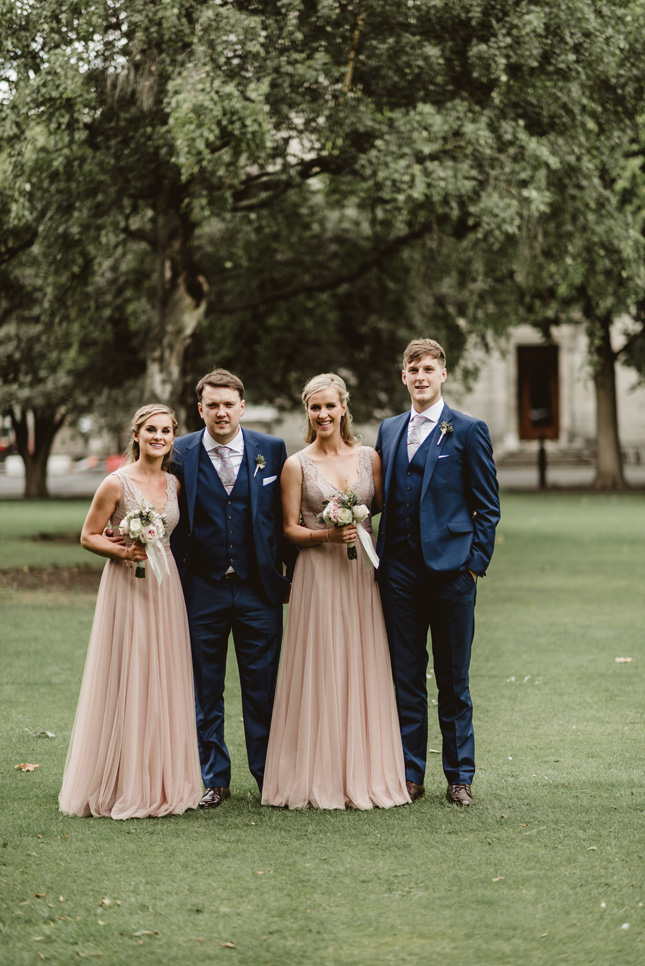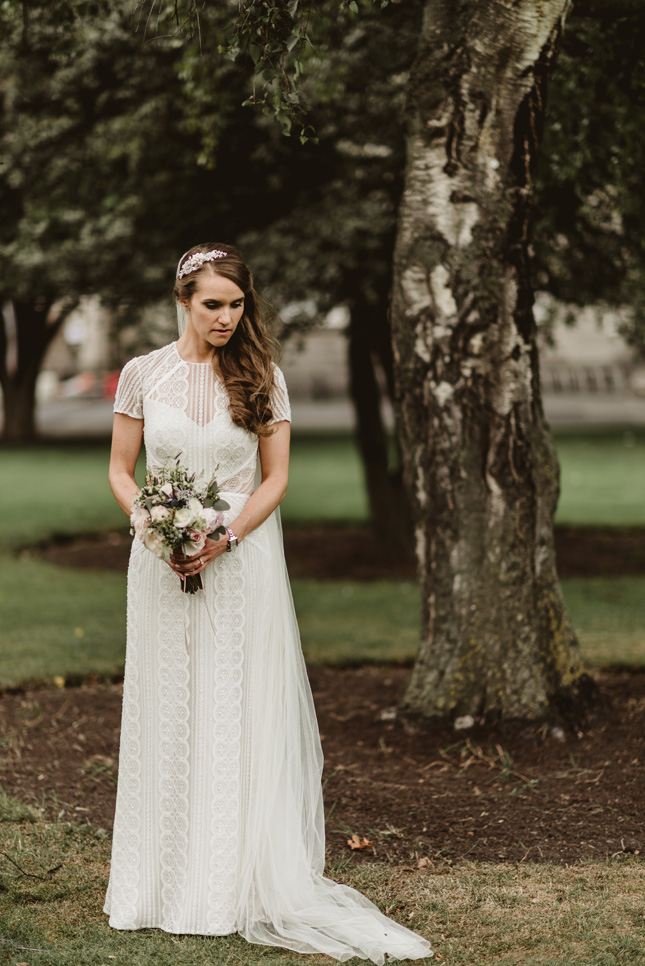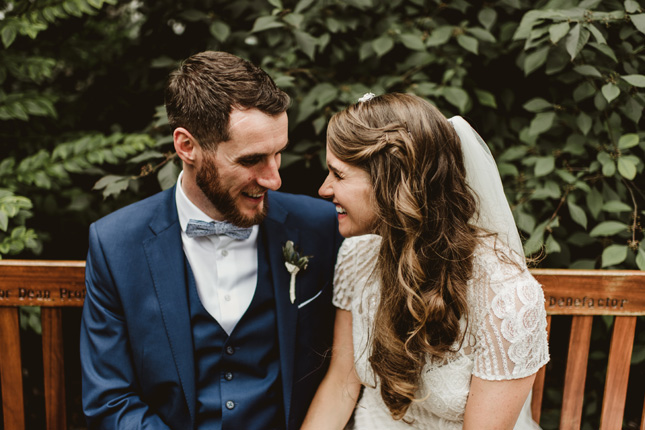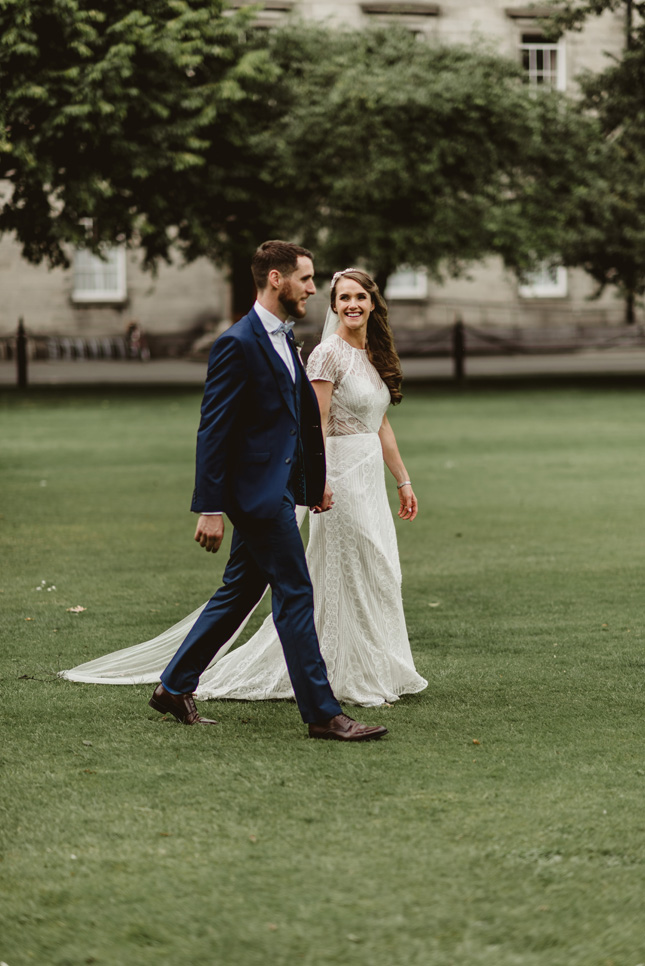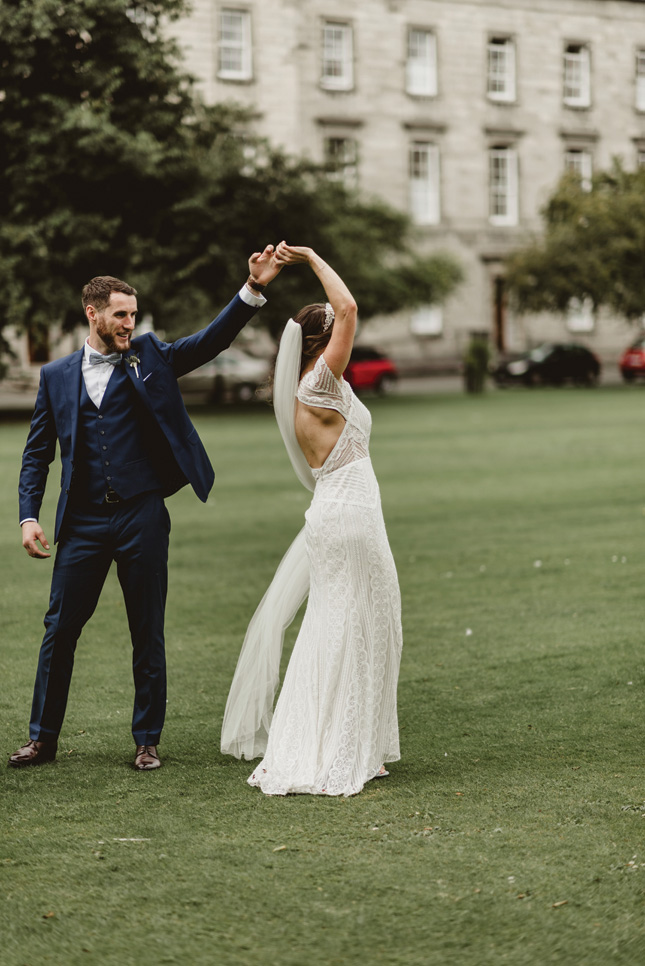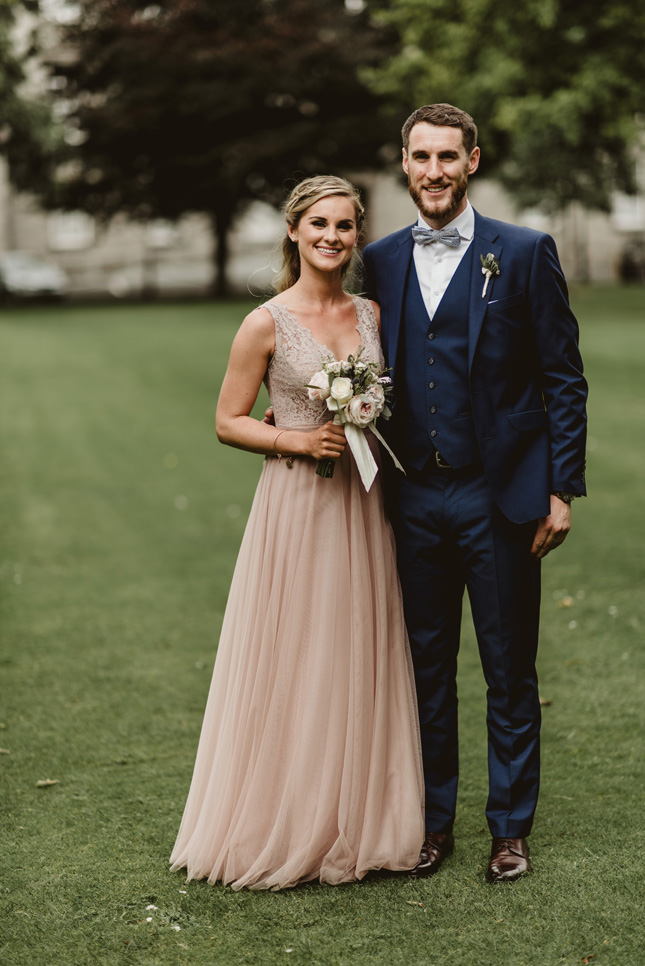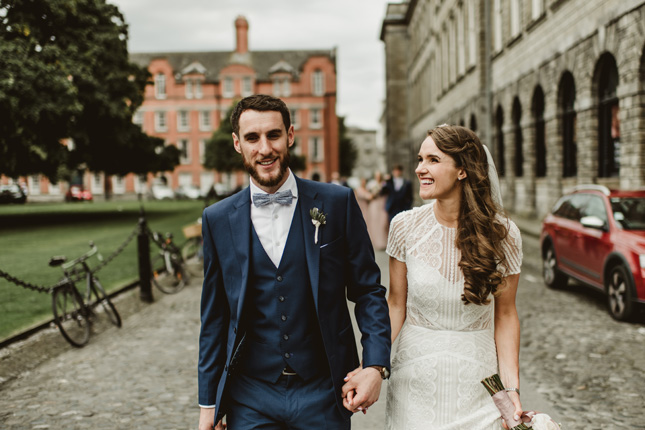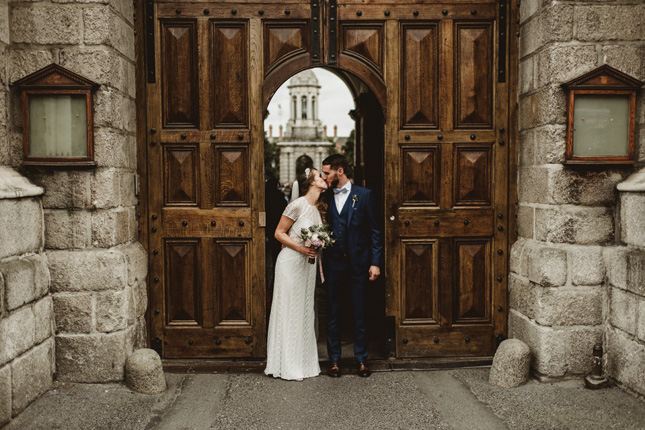 One of their favourite memories from the day was the walk through the city between the ceremony and reception. "We wanted to make our city wedding a walk down memory lane. We loved dropping by the Foggy Dew (a bar we had gone to for a drink on our first date) for snacks and a quick drink. Many of our guests had not been to a city wedding before so it was somewhat of a novelty." Aoife recalls.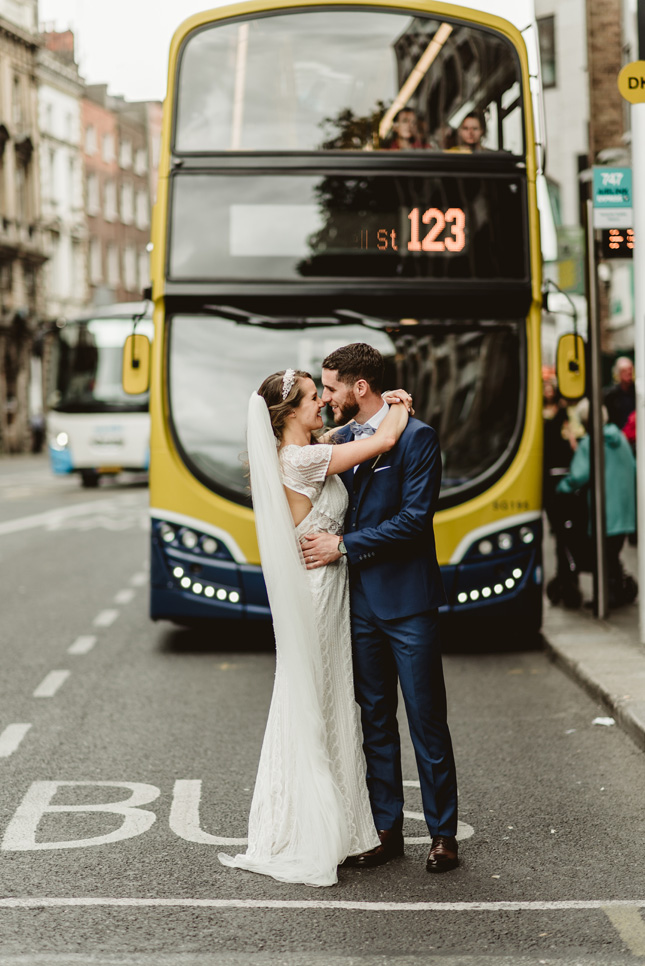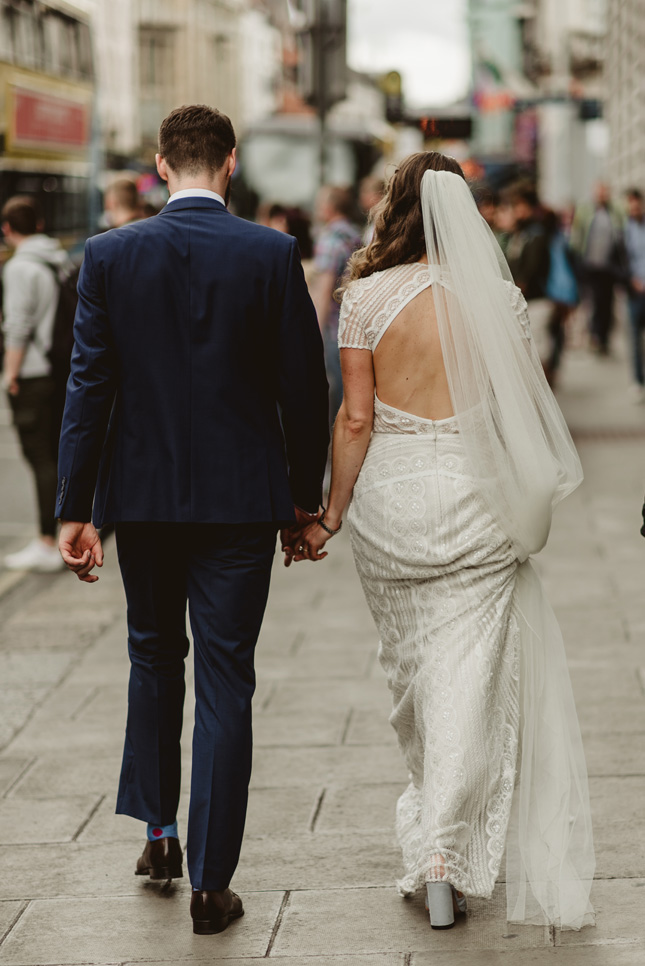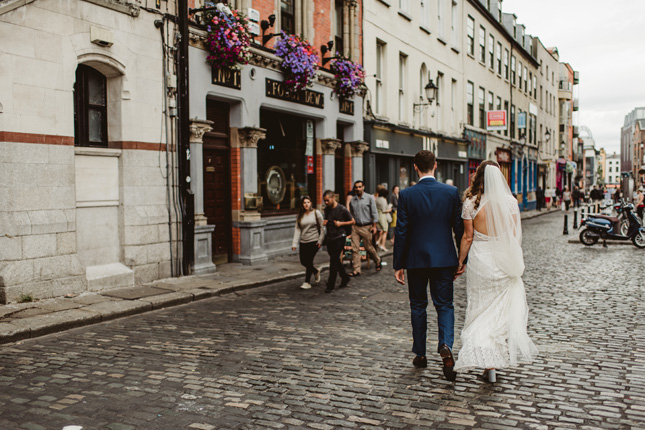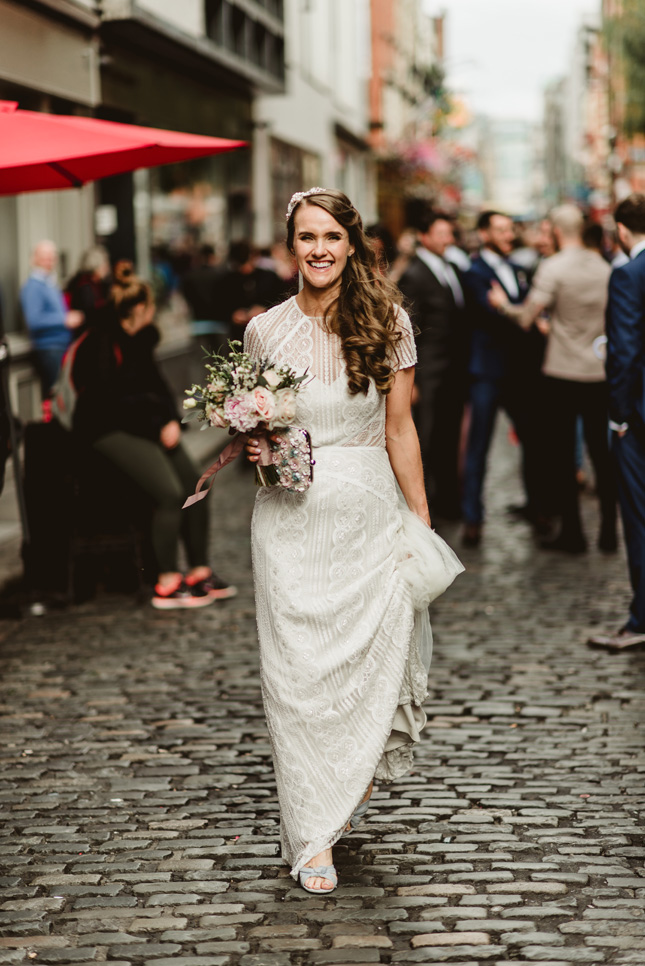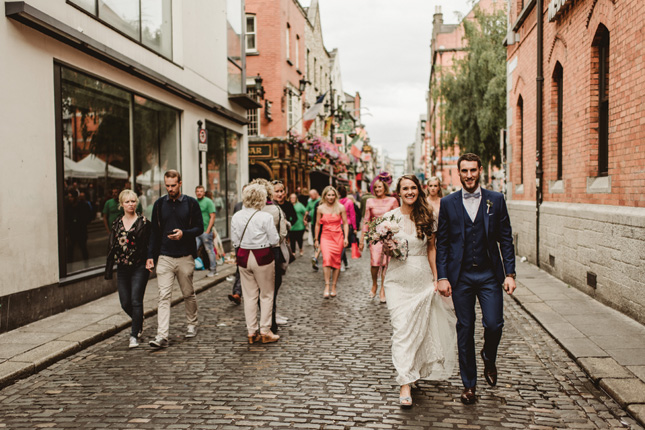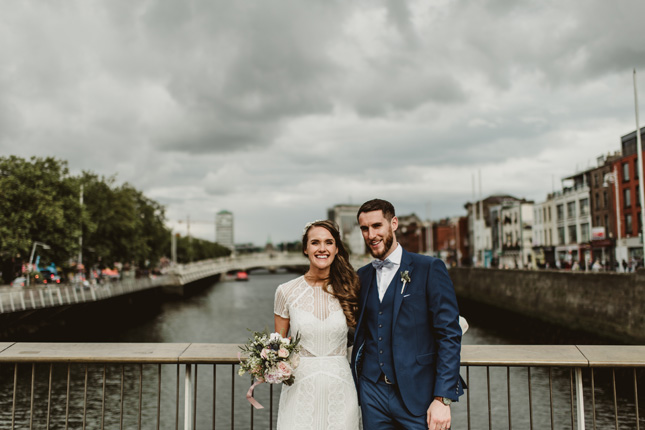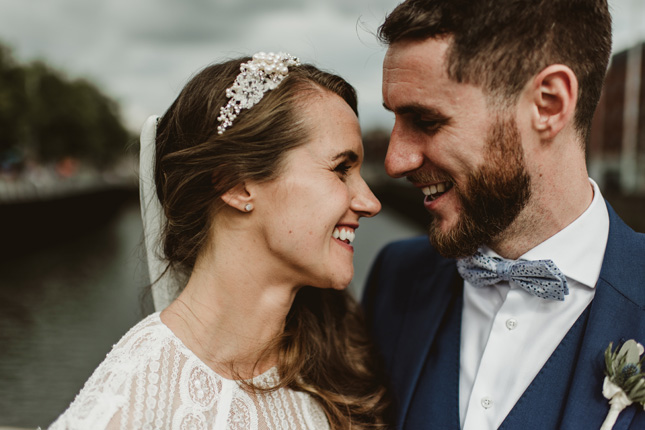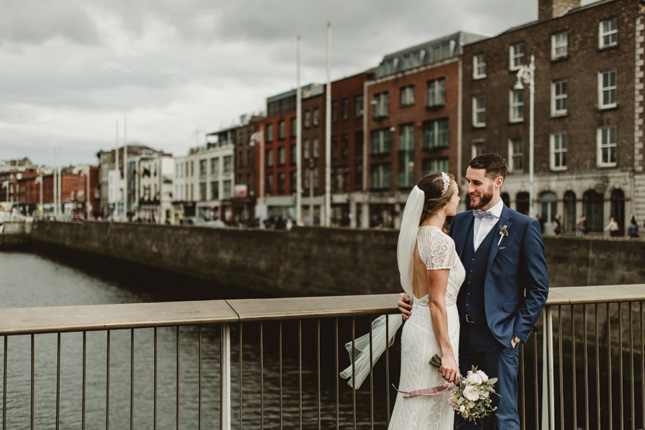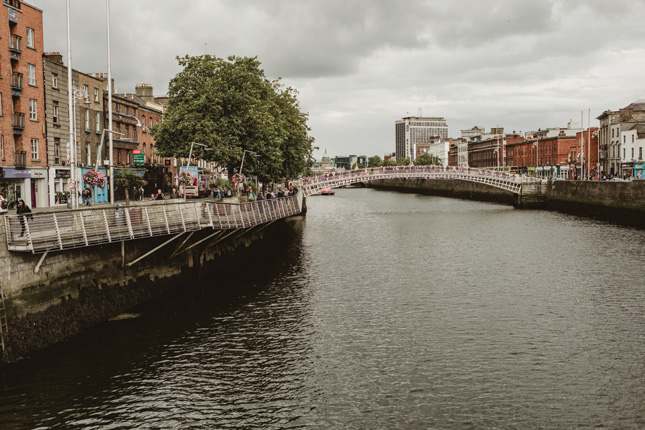 Planning their Dublin city wedding from afar wasn't always easy for the couple. However, they did have their family and friends to help out. "There was a certain need to just trust our gut, go by recommendations of friends and give in to what felt right," Aoife says. "Our family went to check out the Morrison Hotel and met with the wedding coordinator, Marion. Even before we were able to view the venue, she made us feel entirely confident in our choice," tells Aoife.