A Dublin city celebration always lends itself well to gorgeous city portraits. After their ceremony in City Hall, Kate and Richie strolled around town with their photographer getting these amazing photos!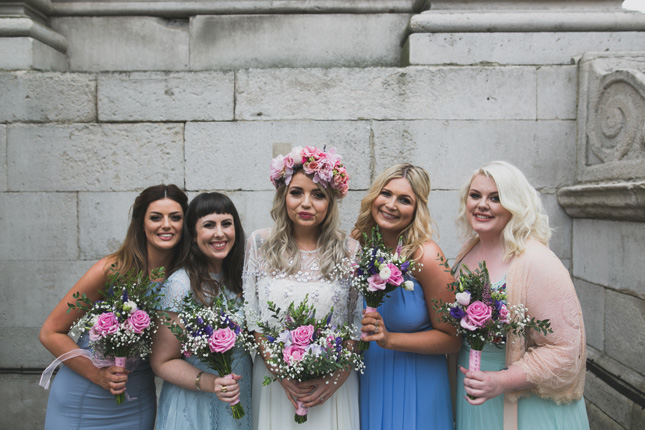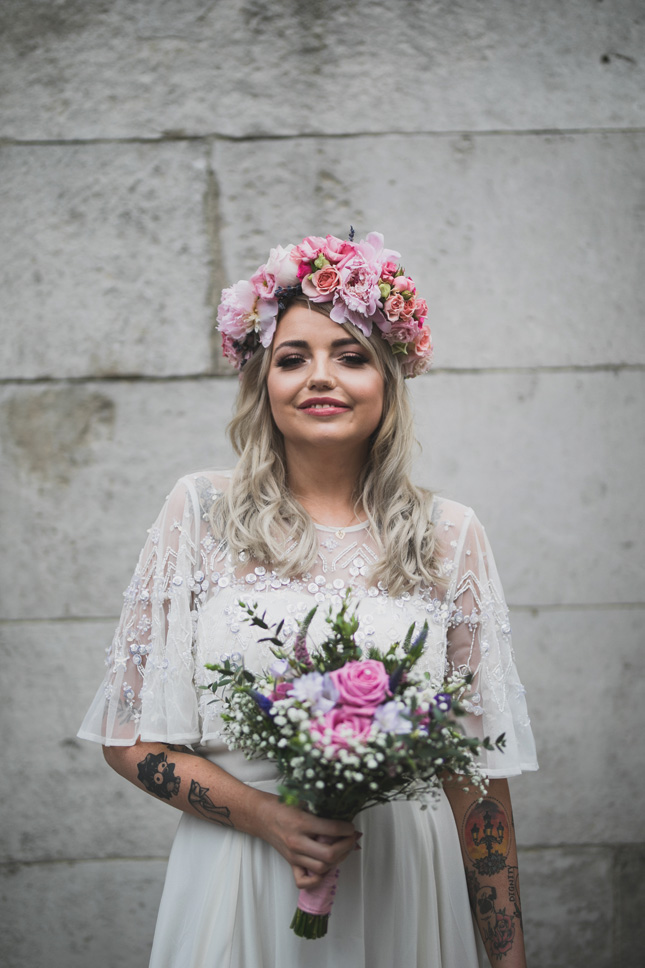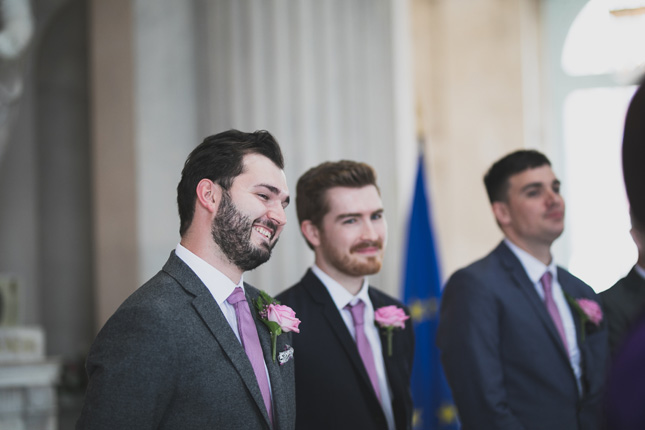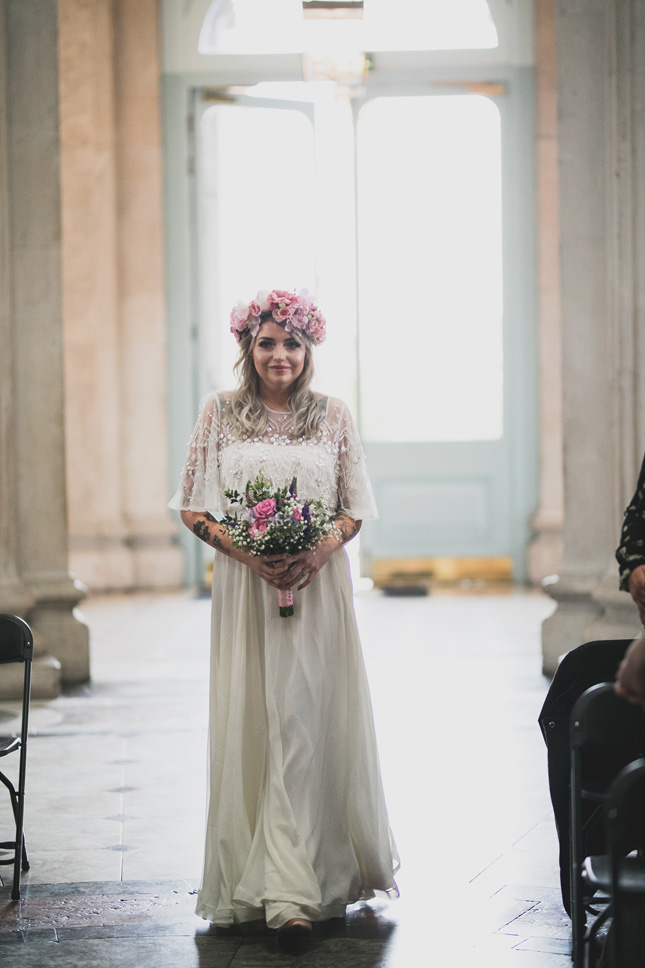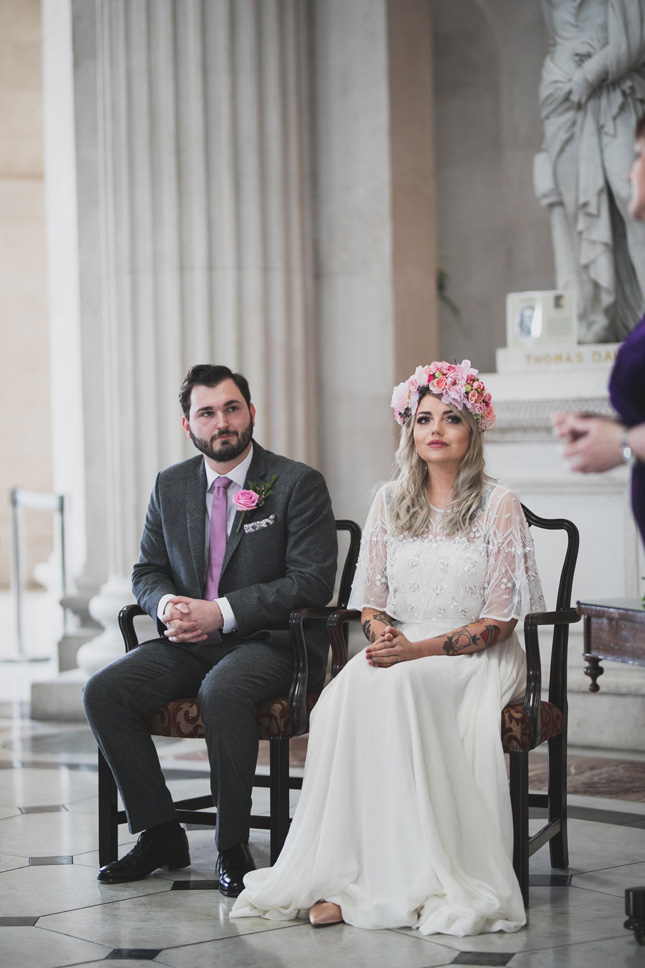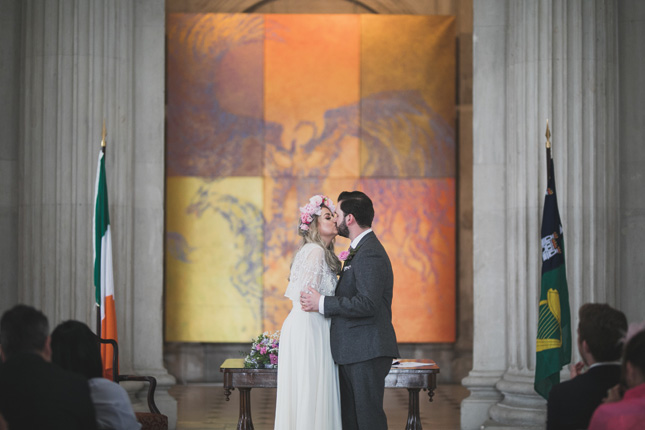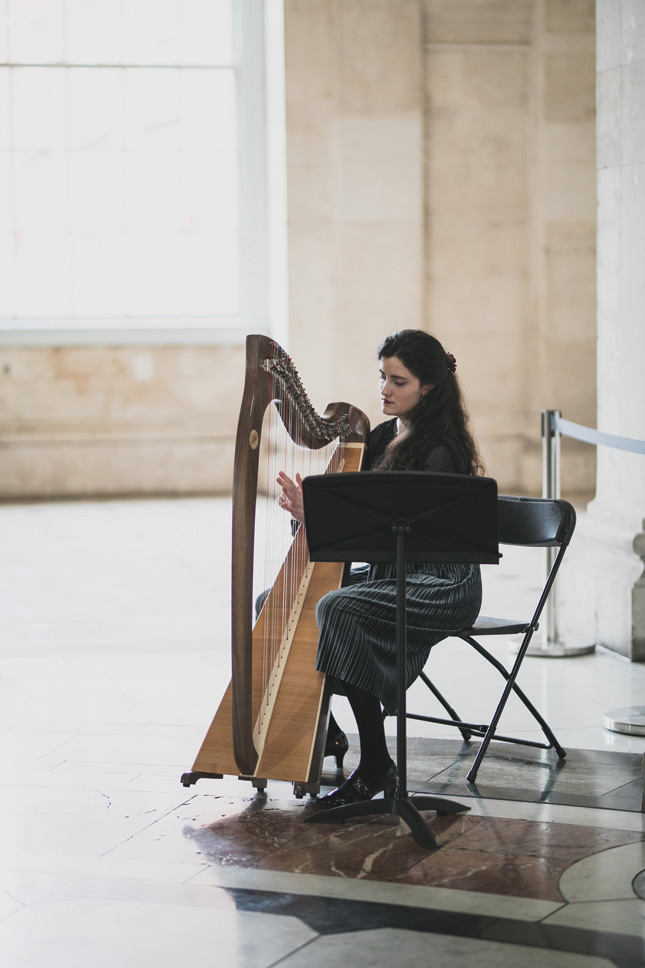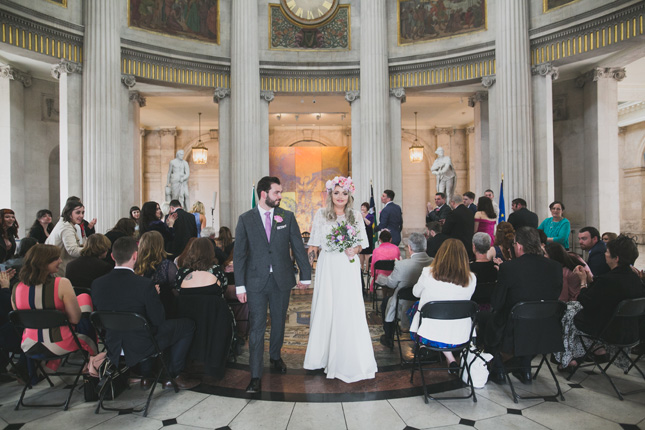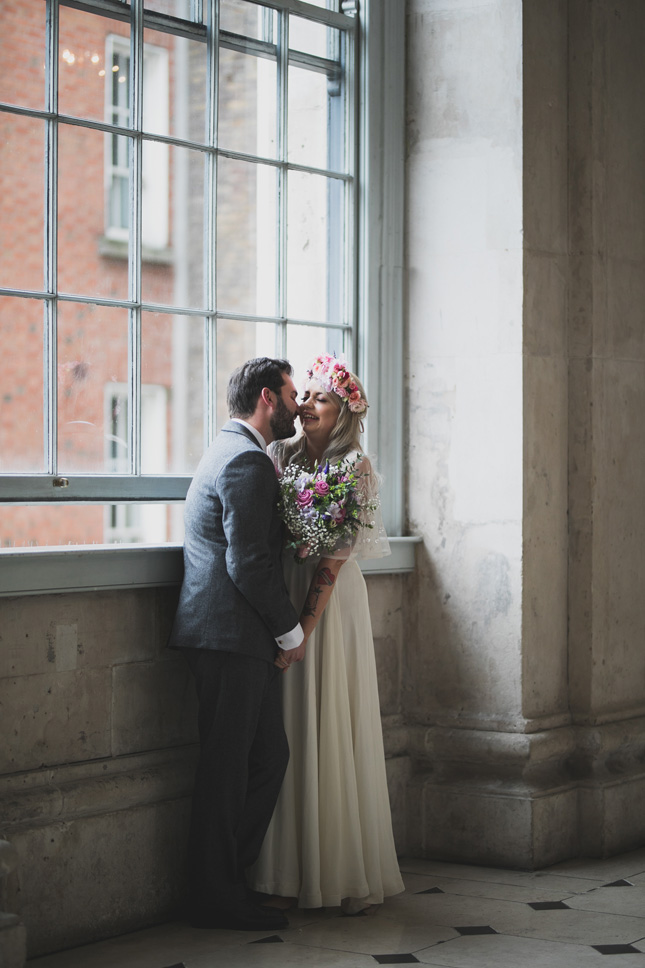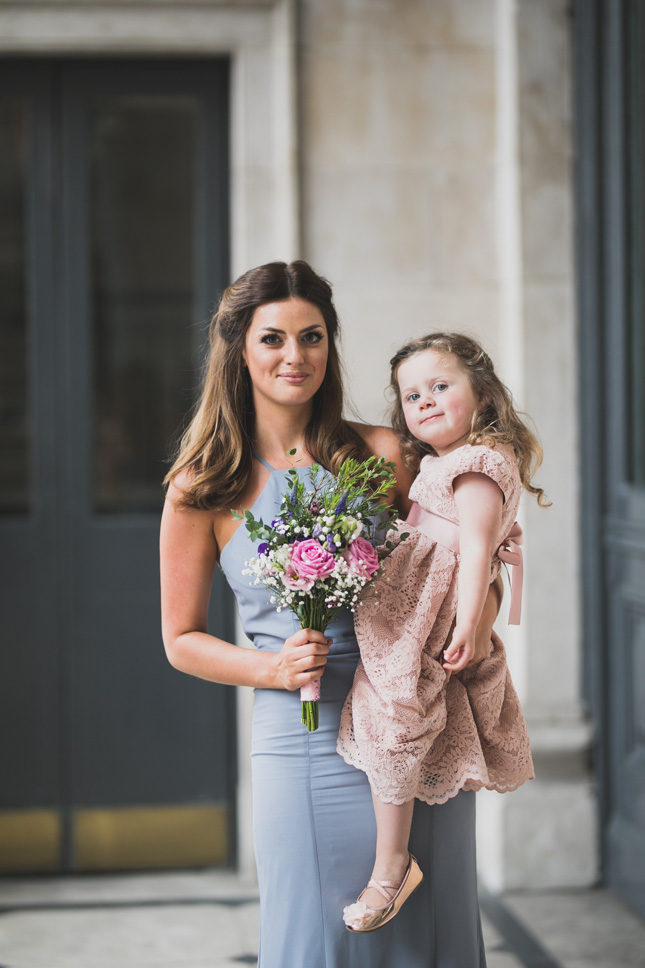 Sparks flew between Kate and Richey after being introduced through a mutual friend at a gig. "We liked the same music and knew each other vaguely from gigs we'd both been to. After a few weeks of exchanging books and music playlists, we quickly realised we were meant to be, and that was sort of it!" Kate laughs.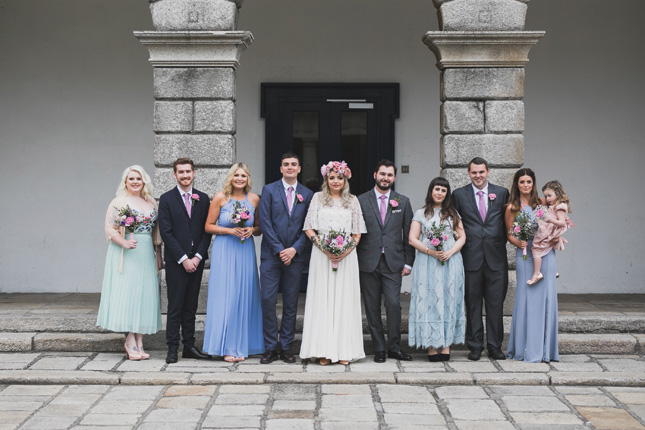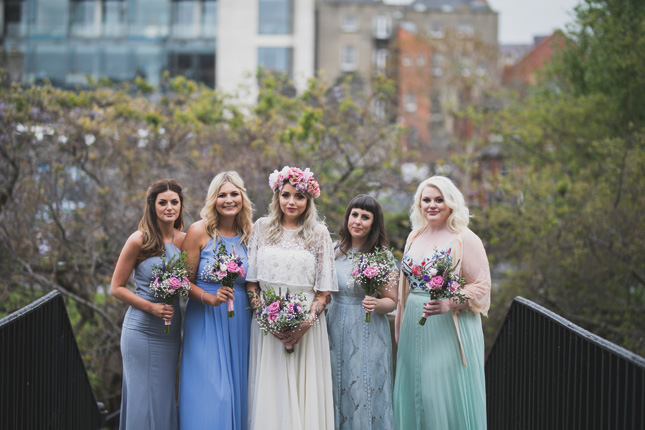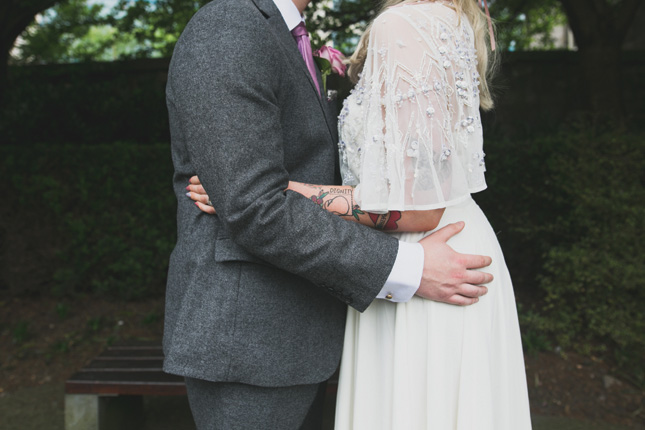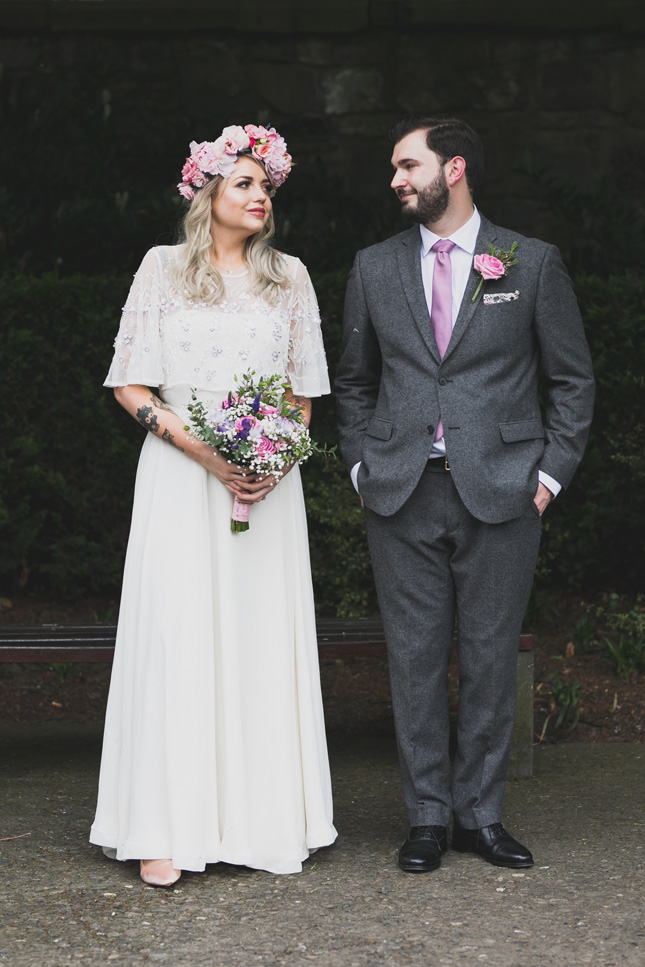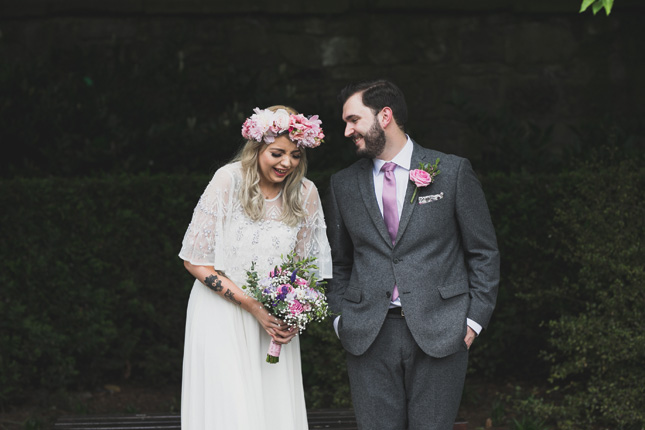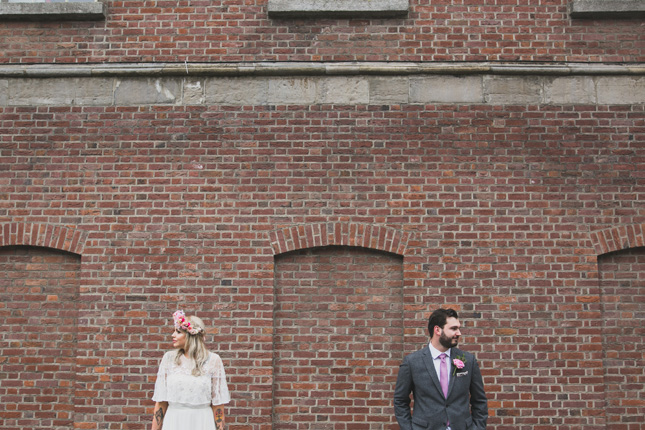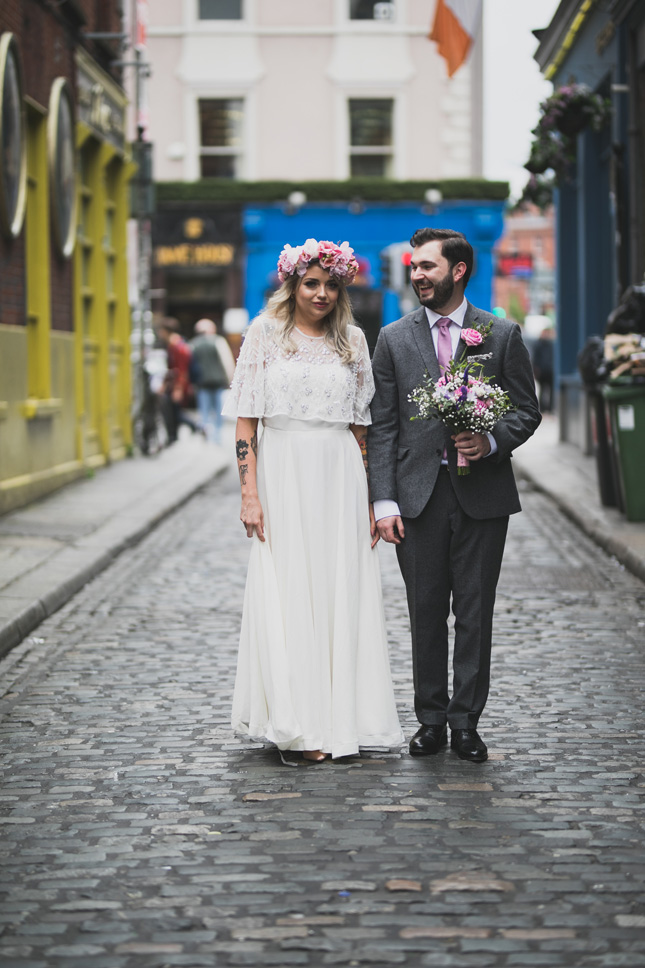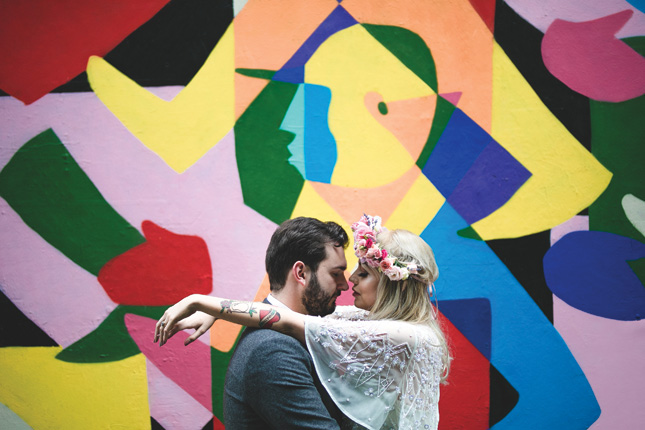 After seven years together the couple were on a staycation in Limerick and it was there that Richey asked Kate to be his wife. "It was super low-key, as pretty much everything with us is! Rich had spent the day looking for the right moment, and as we were getting ready for dinner, he asked me to sit down and just sort of excitedly blurted out a proposal," remembers Kate.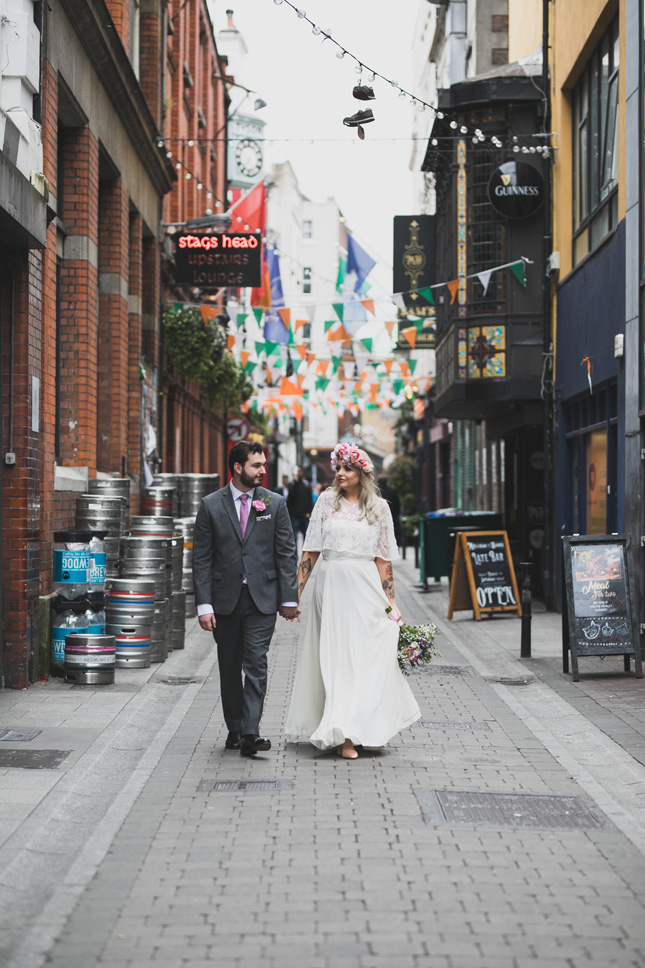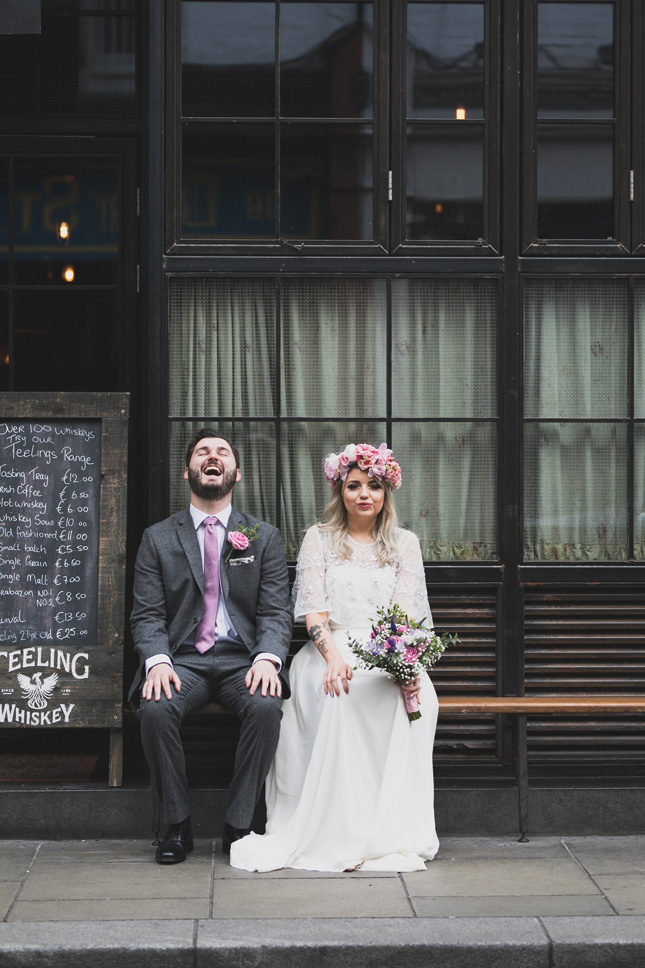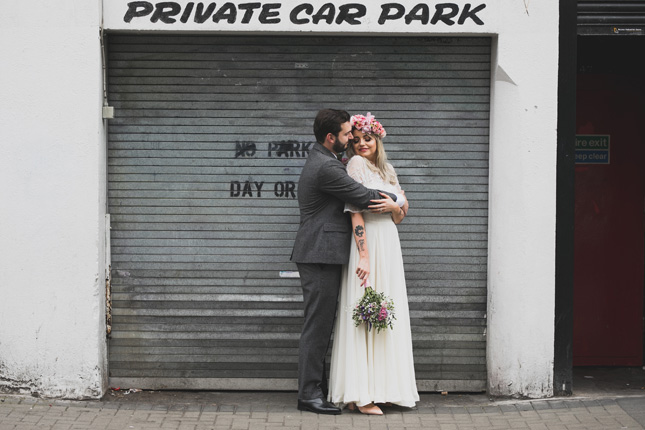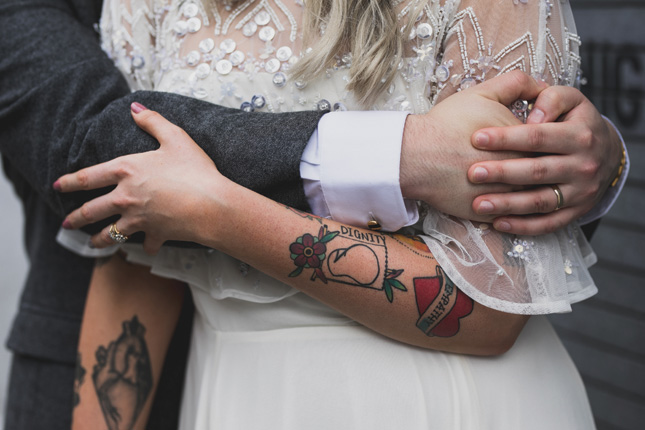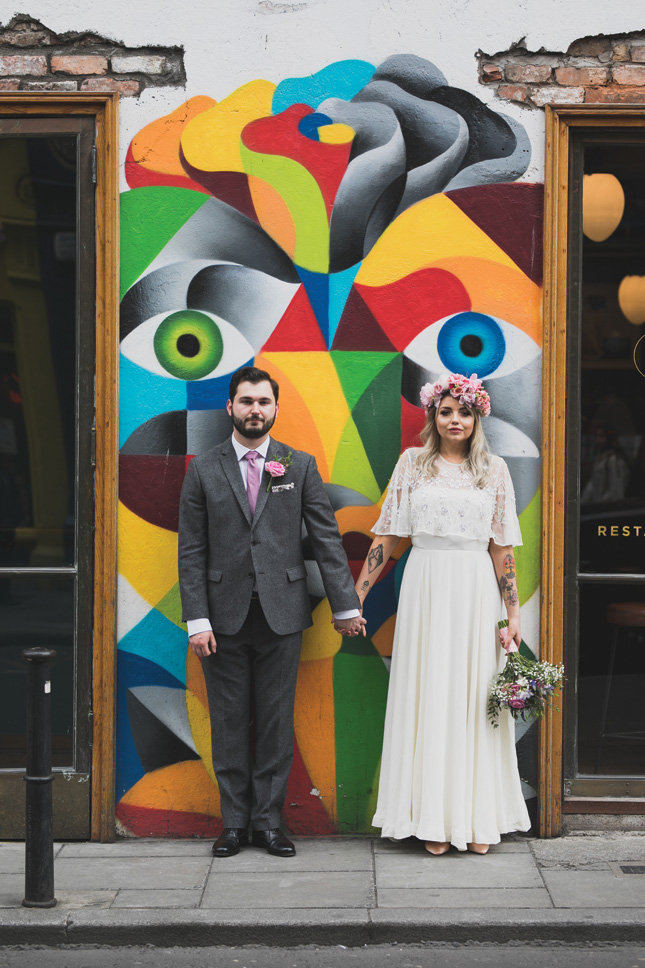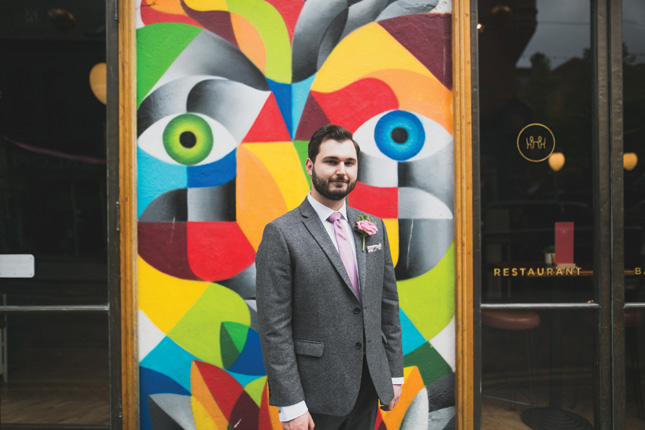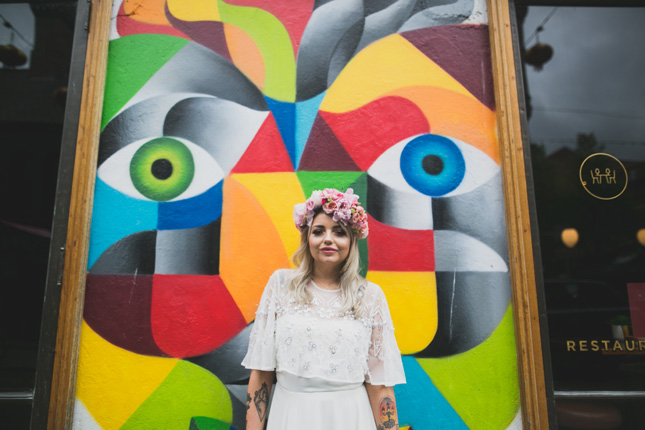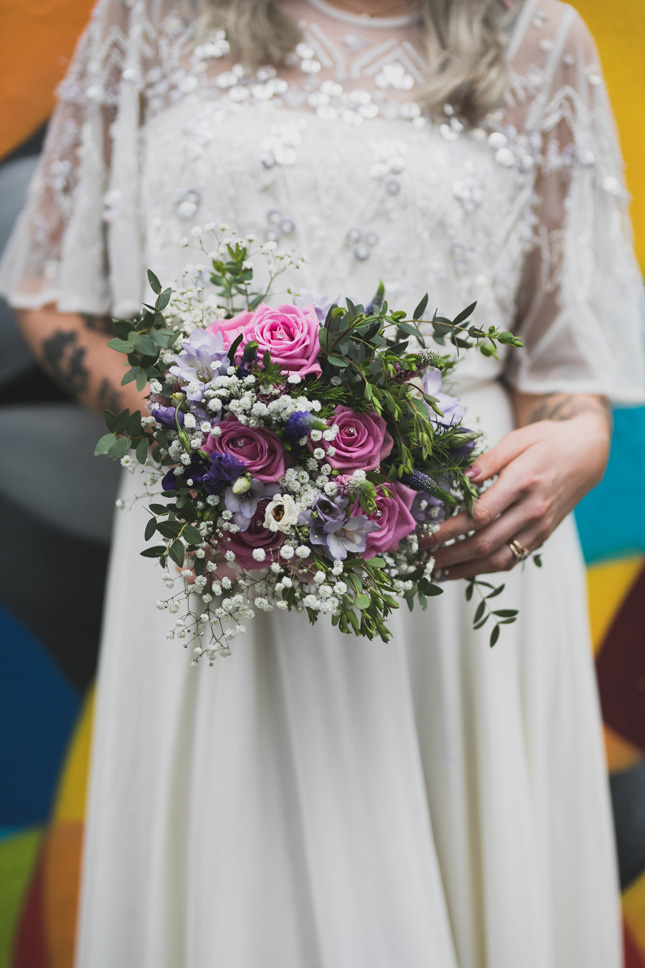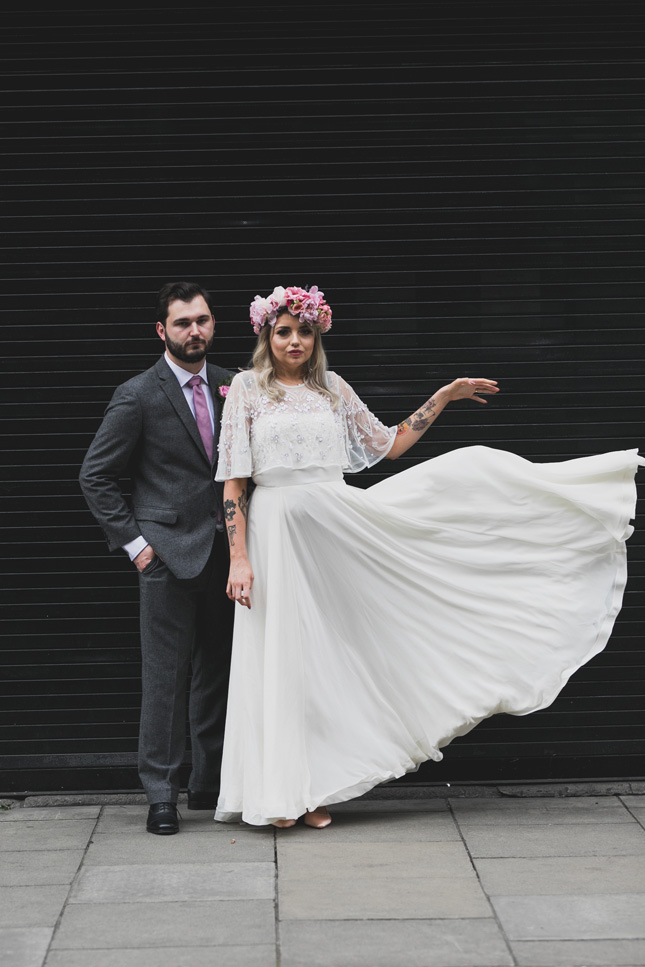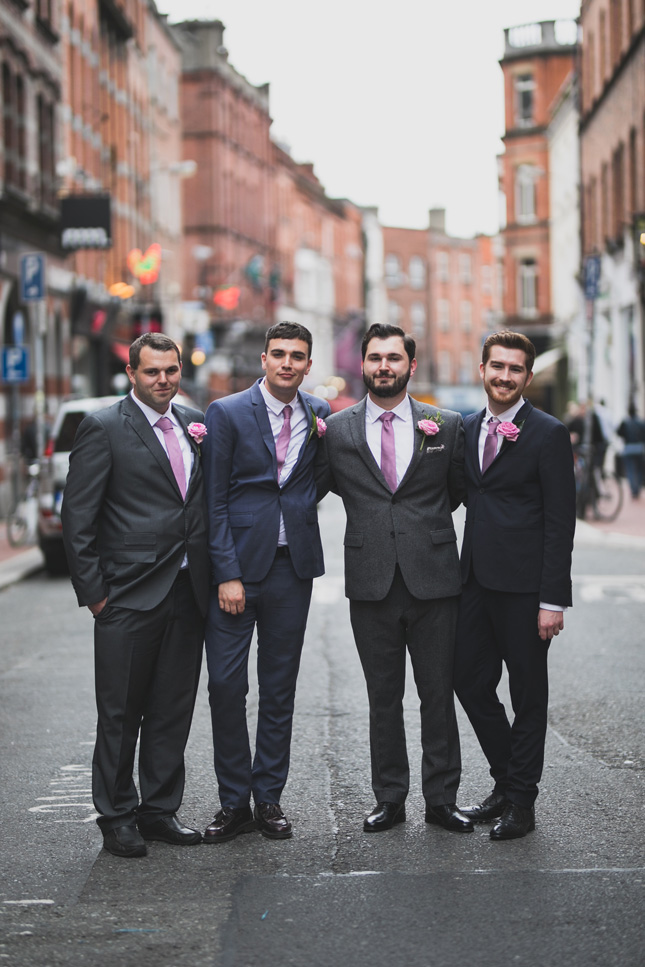 It wasn't long after their engagement that Kate and Richey stumbled upon their dream venue. "The weekend after we got engaged we were having lunch when we saw that Fallon & Byrne had an open day on that afternoon. We went in, loved the casual atmosphere and all the light, and immediately agreed we needed to look no further!"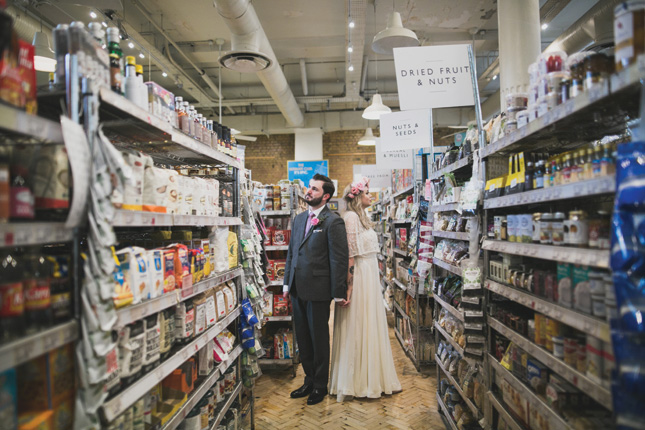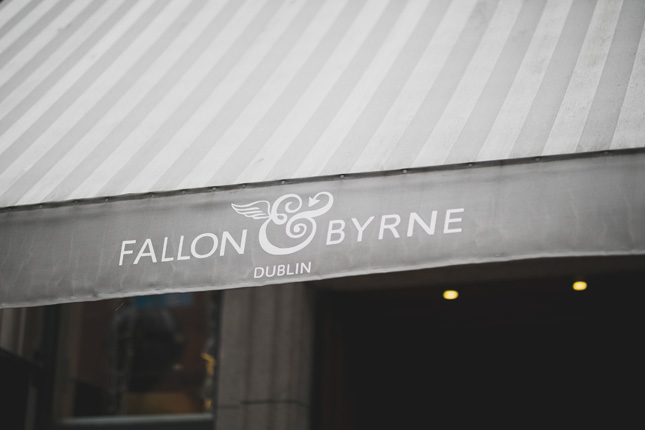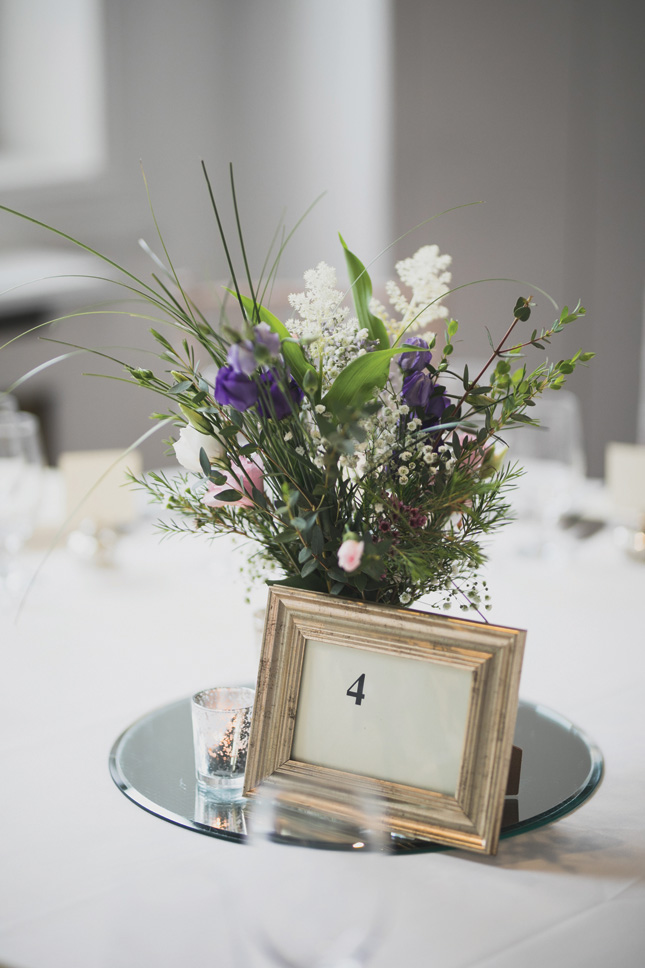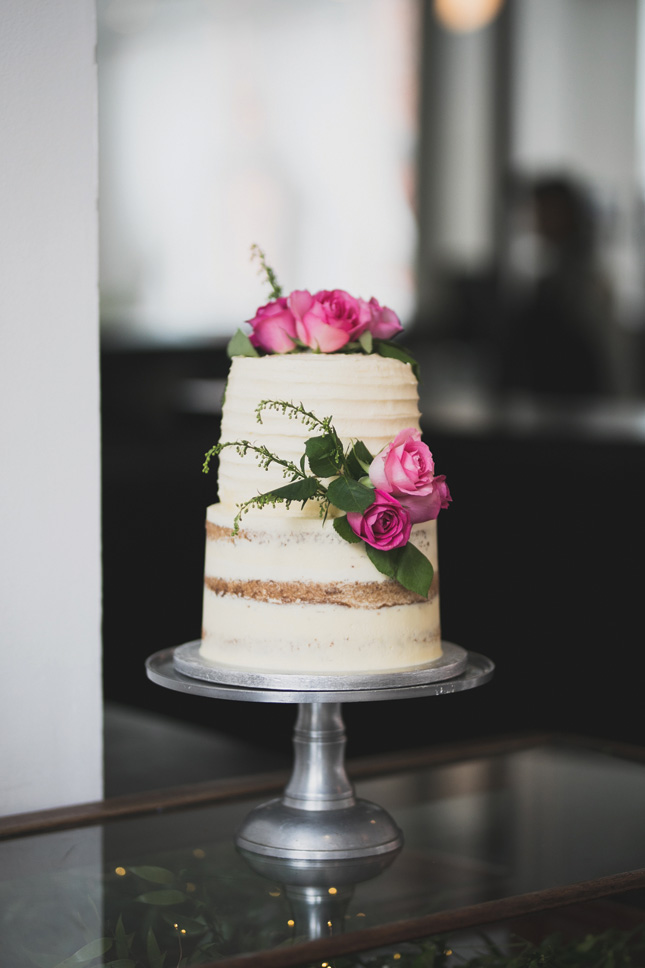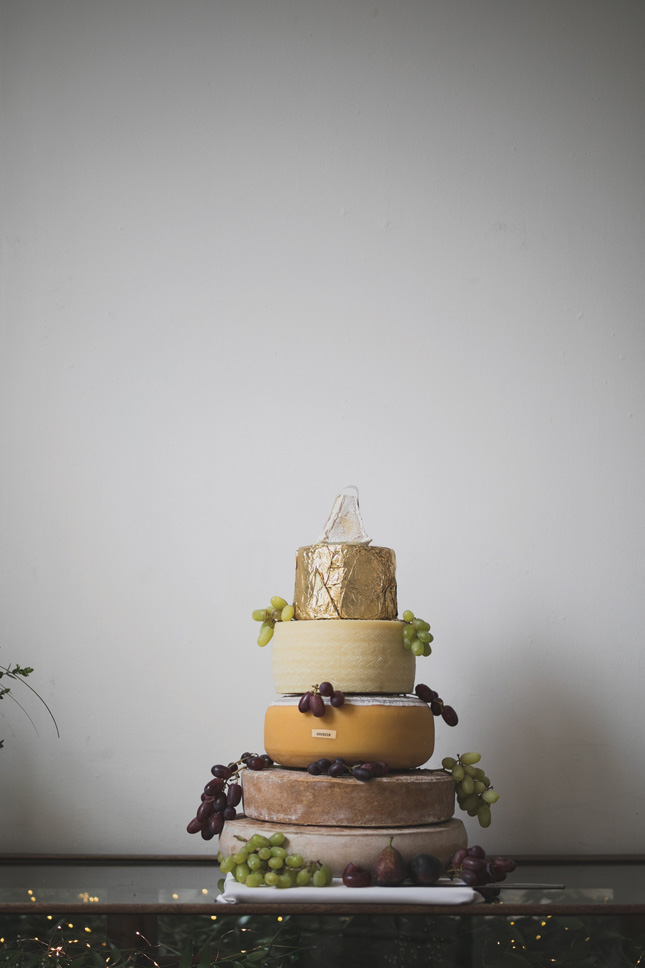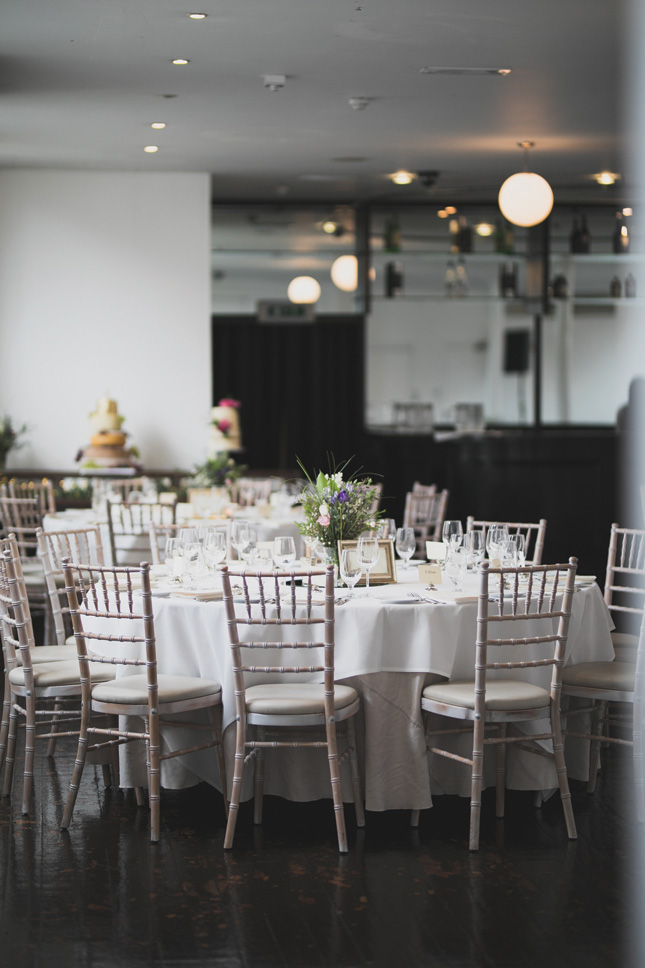 Planning the day was an easy process for Kate and Richey as they knew they wanted something low-key. "We knew we wanted as little fuss as possible. And mainly just to have a lot of fun with our favourite people. For us, pomp and ceremony were never really going to enter into it. After months of Pinterest and saving DIY ideas, we talked it out and realised we didn't want any decorations - Who really remembers the handmade paper cranes, after all? Instead, we went for flowers everywhere, and kept the space white and light," Kate says.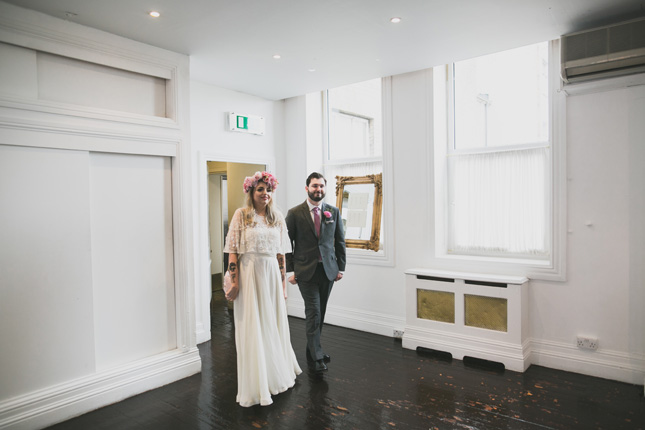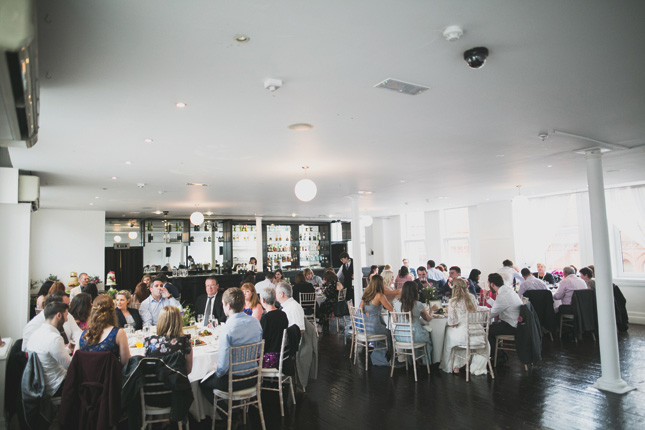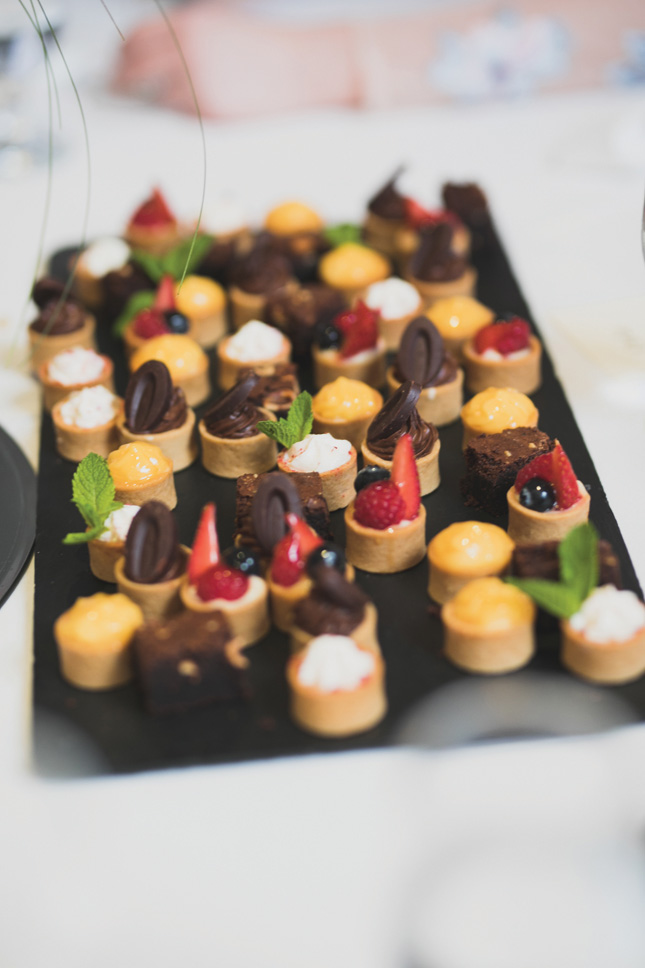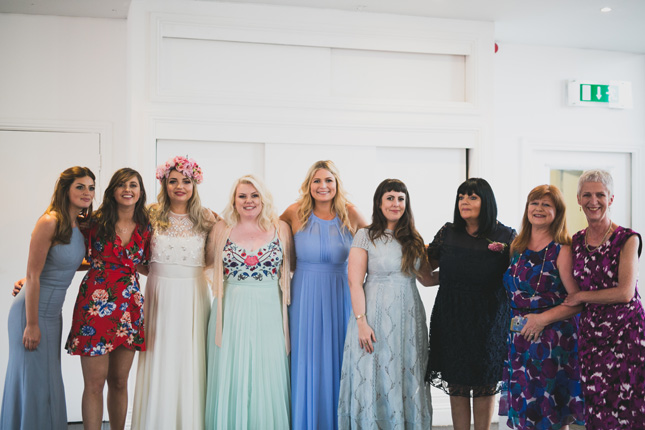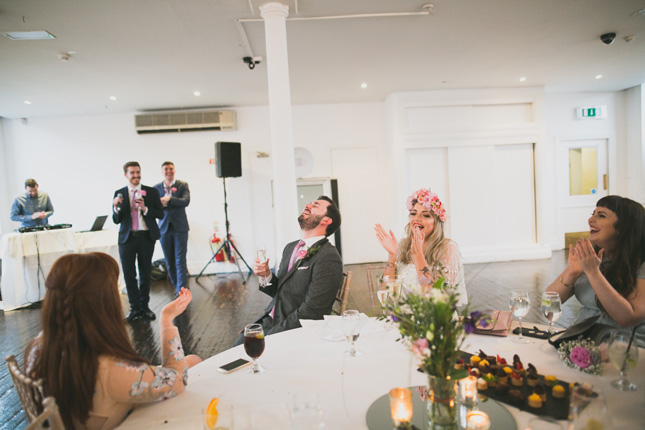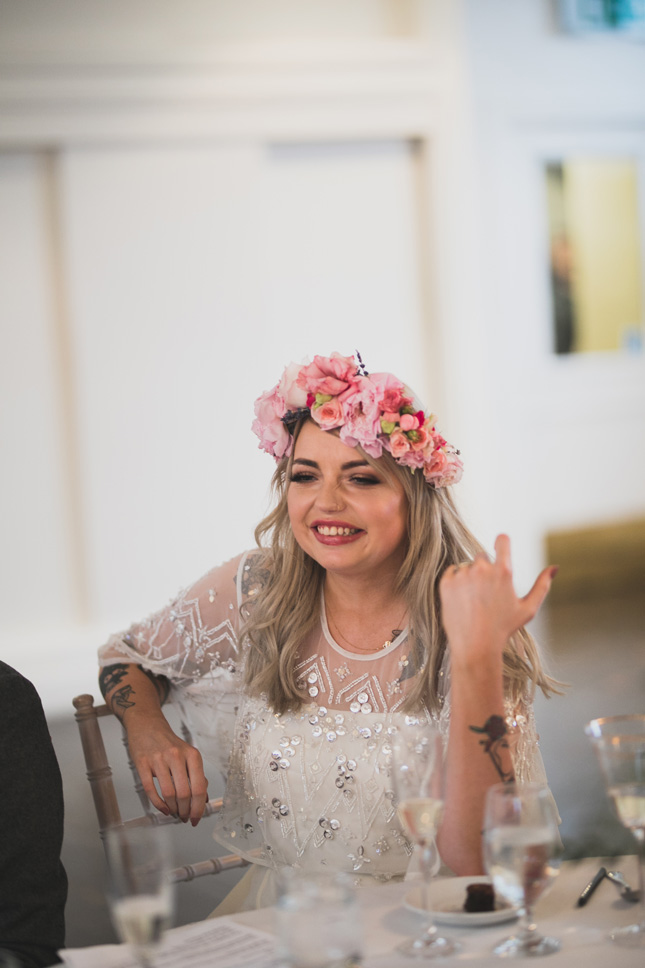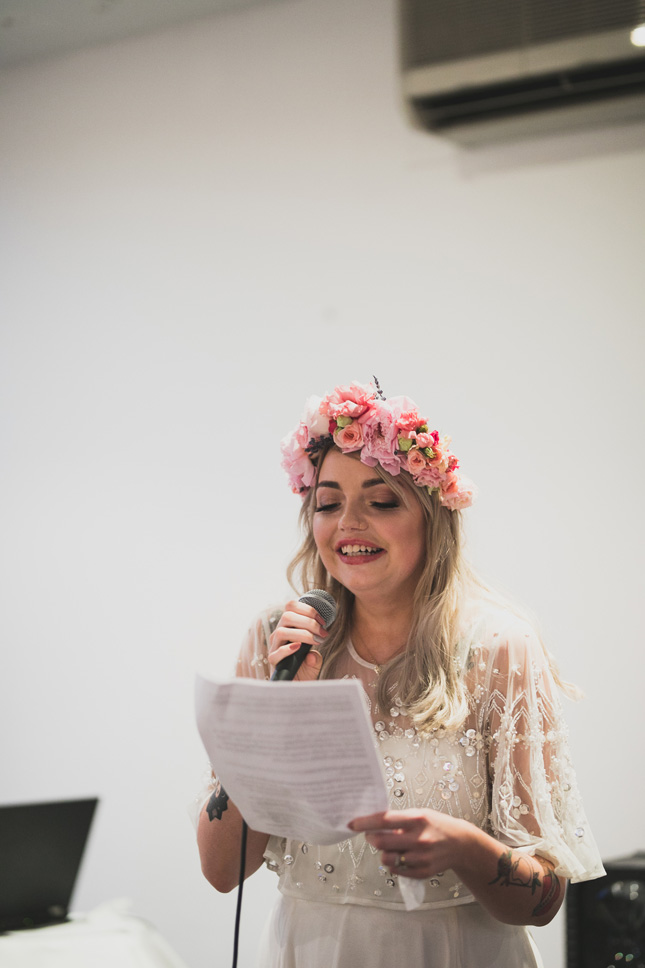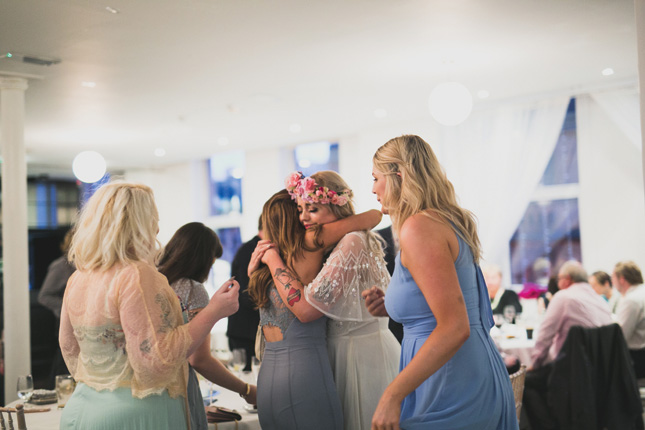 The stand out wedding day memory for Kate was while she was reading her speech. "It was looking at my family and friends during my speech and seeing how moved they were. I really wanted them to know that every person on the day was there because we truly cherished them. Seeing the love for us reflected back was just so perfect," Kate tells us.