Michelle and Matt's Silver Tassie Hotel wedding featured tonnes of DIY touches that brought the day together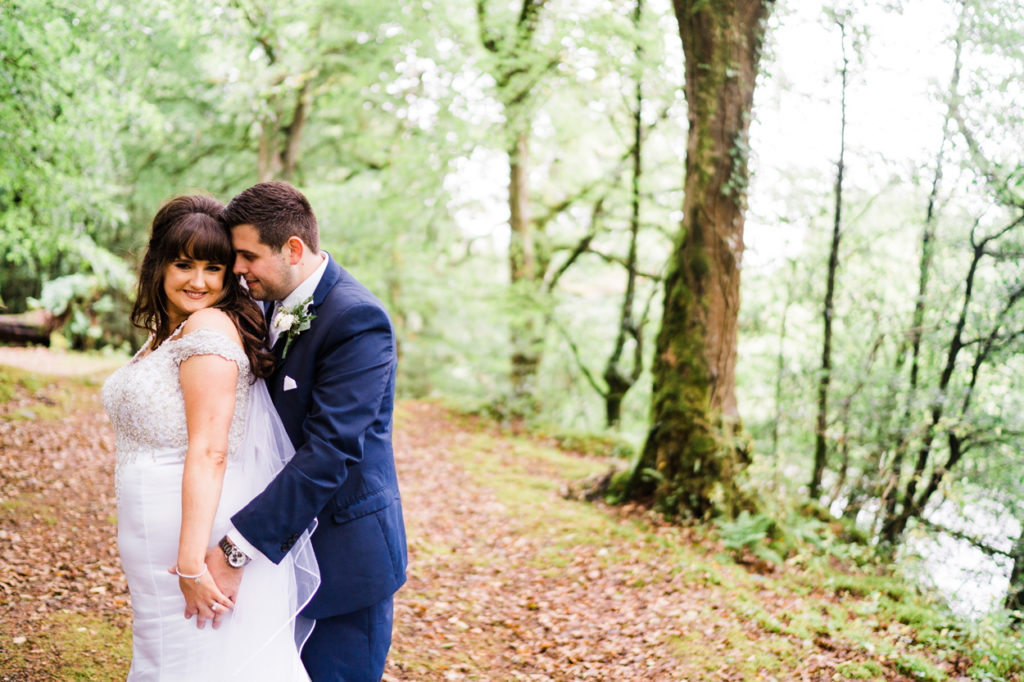 Michelle and Matt met in a bar in central London, at the beginning of Michelle's second year living in the city. "I had actually planned to move home to Ireland the following year after getting some work experience after completing my postgraduate studies, but it simply wasn't meant to be and a year later we moved in together," she remembers.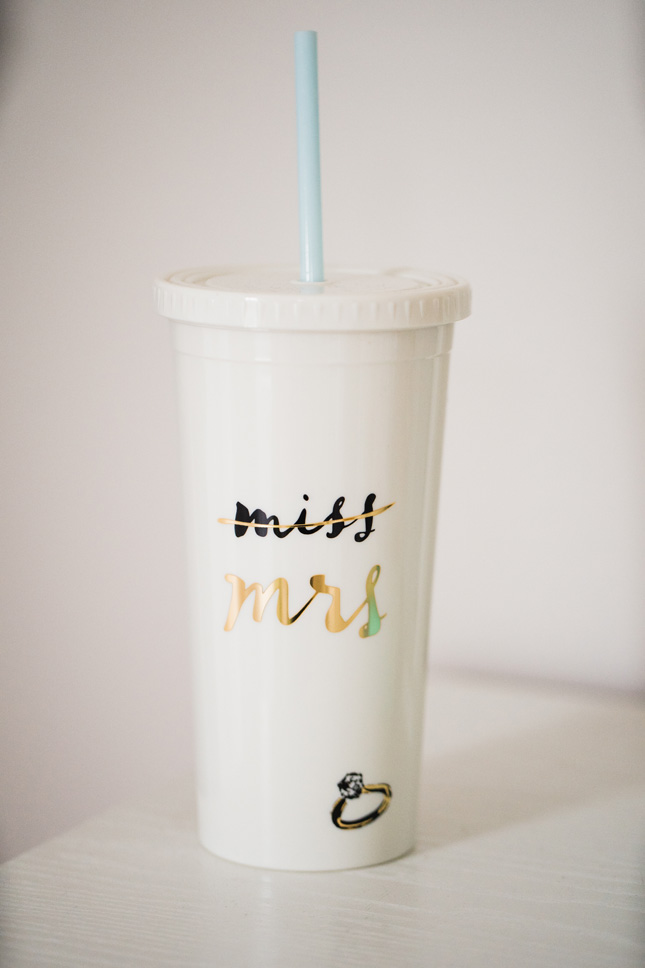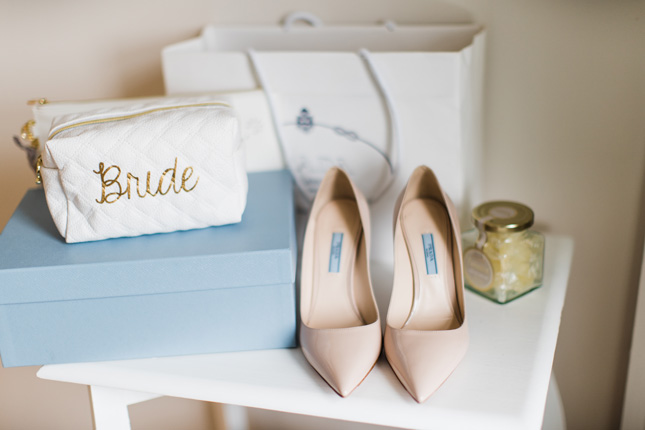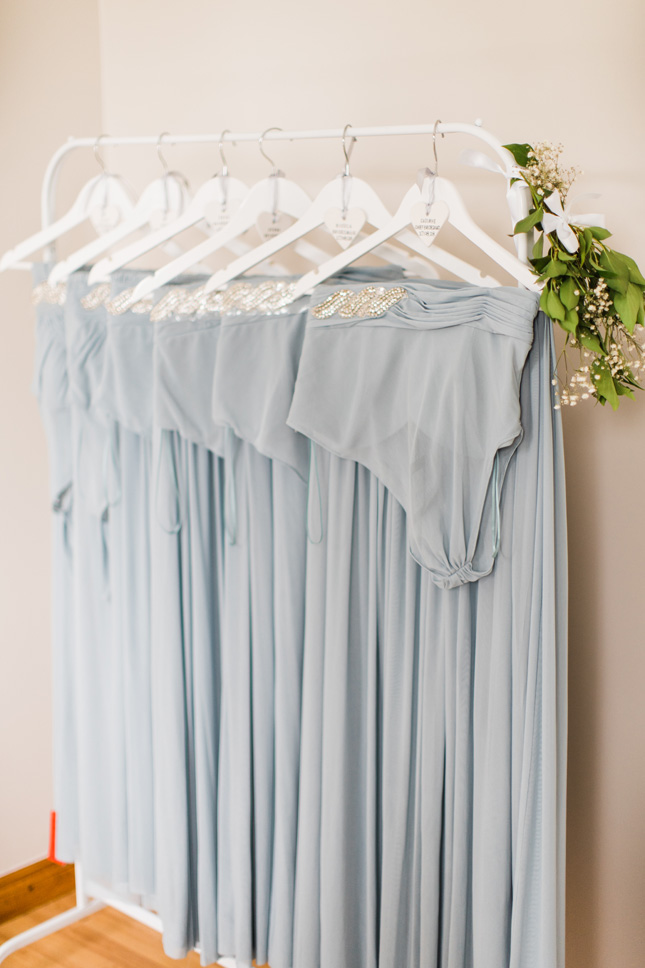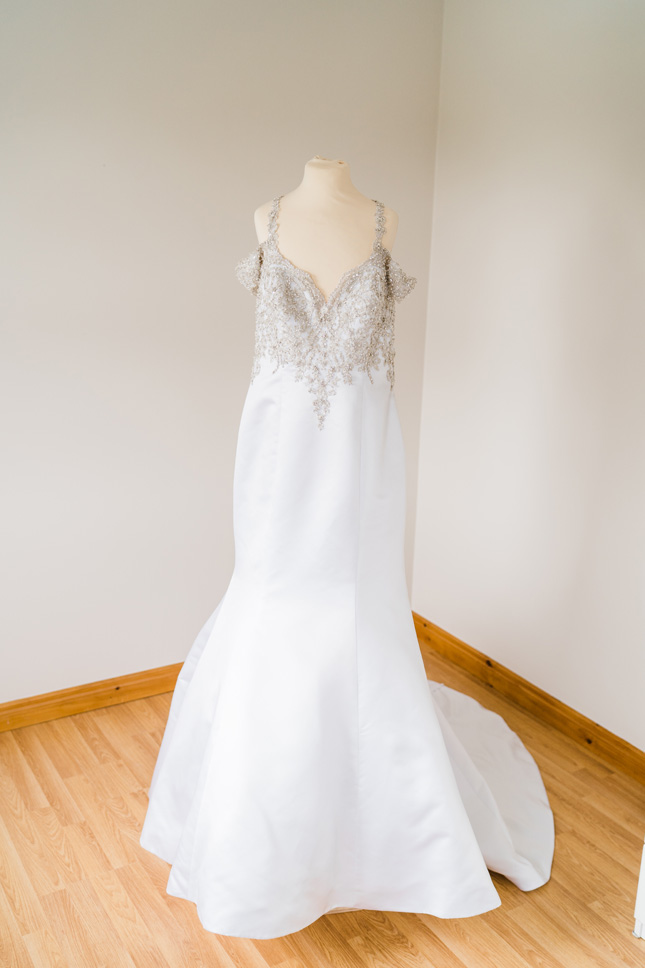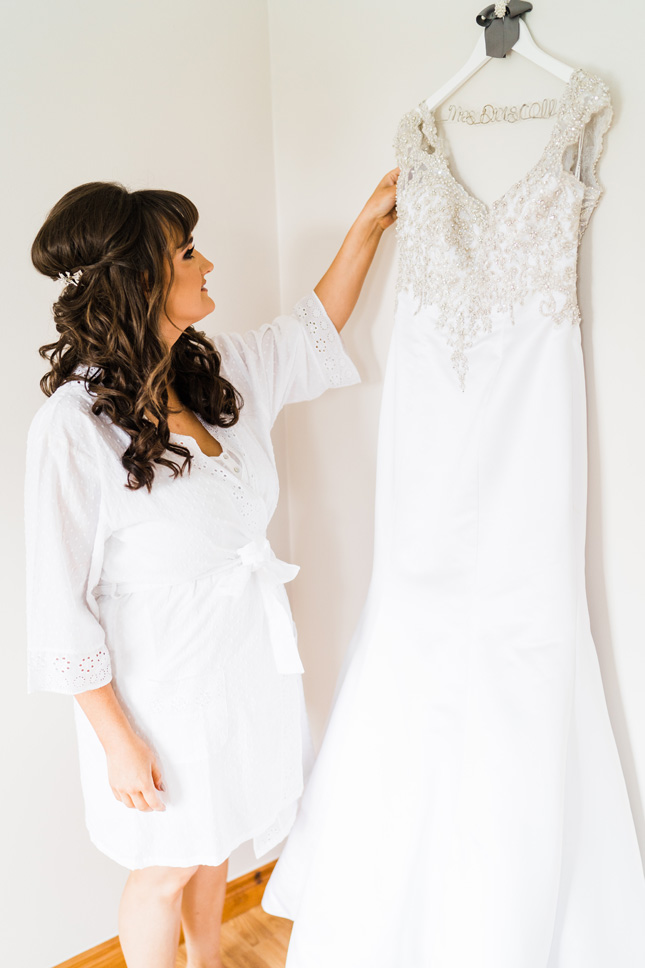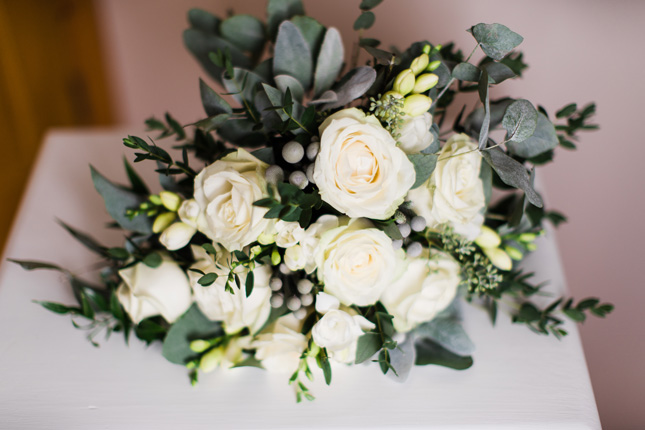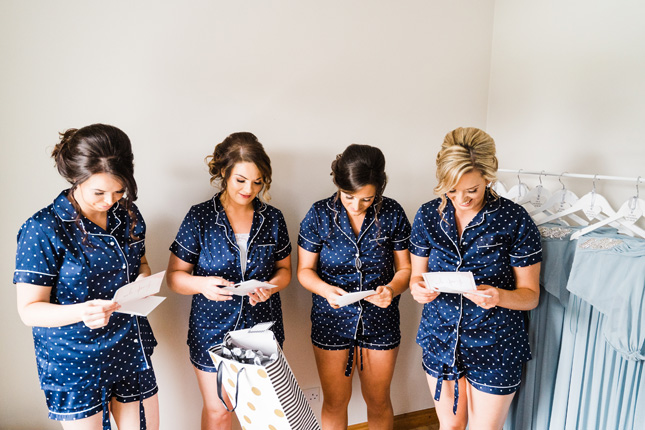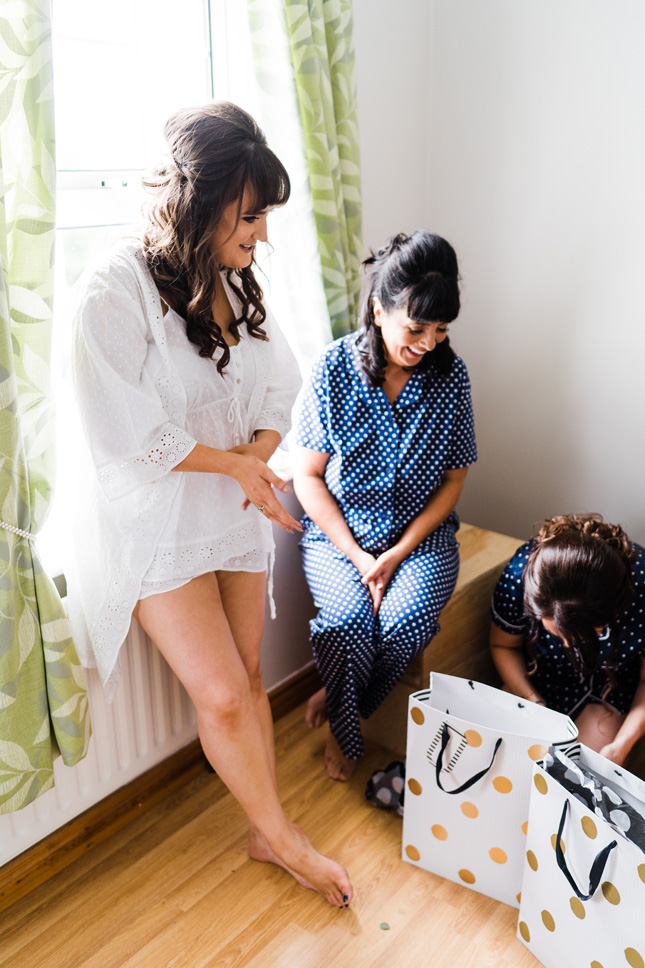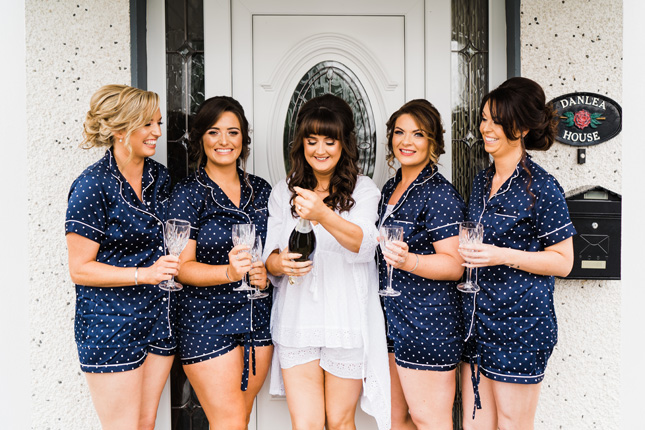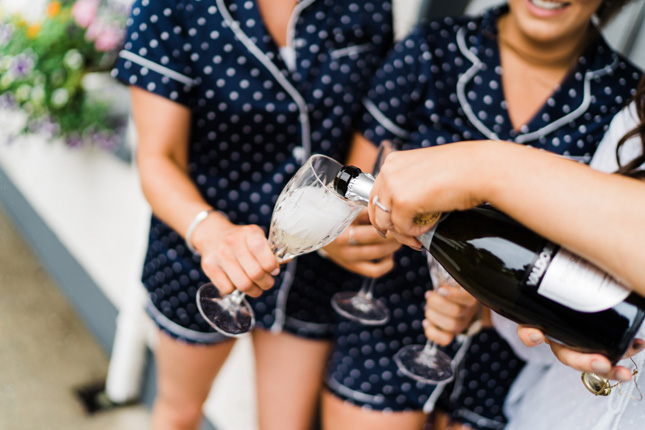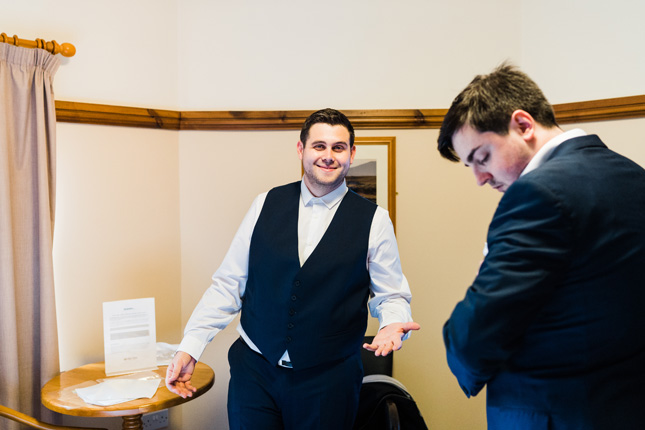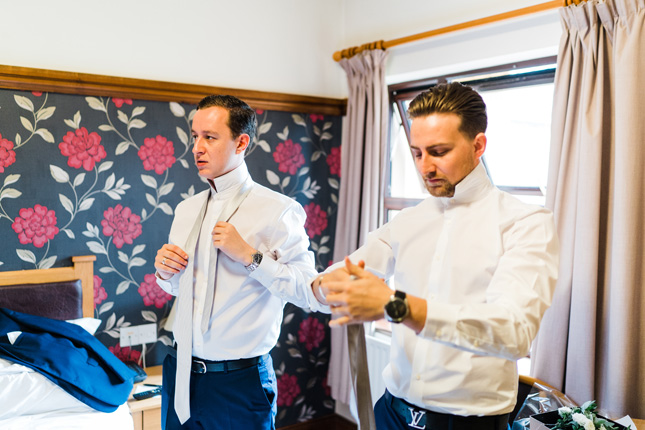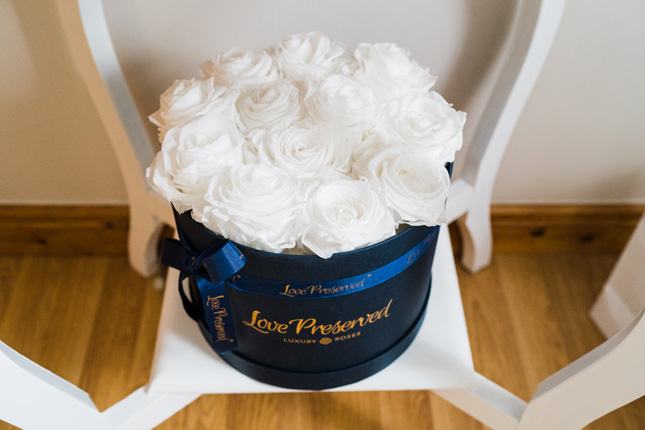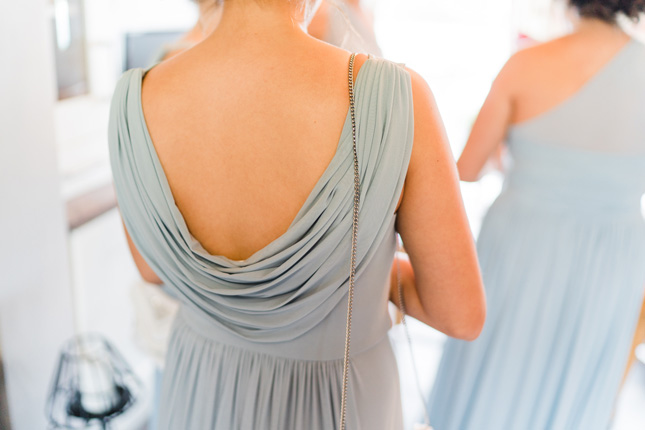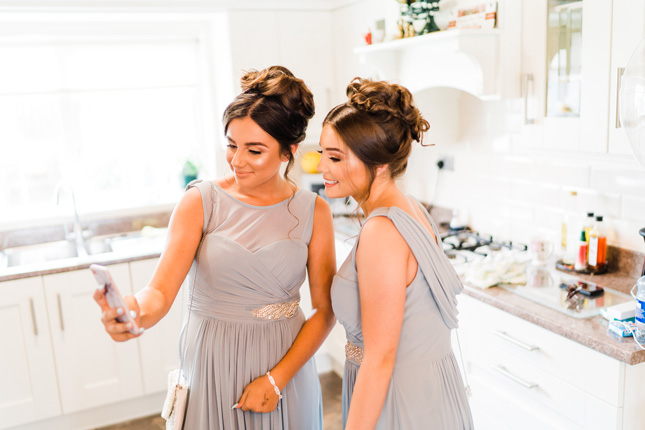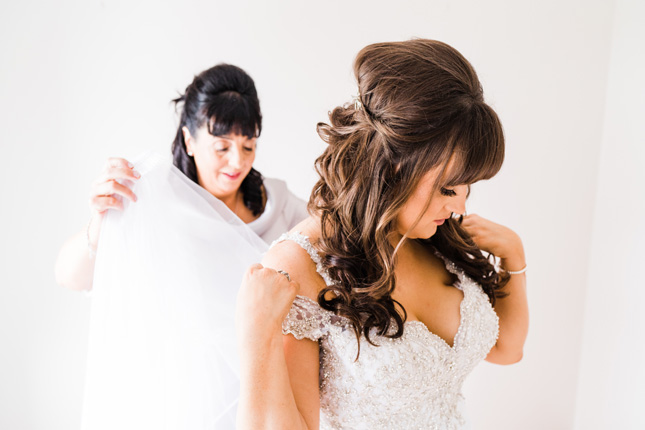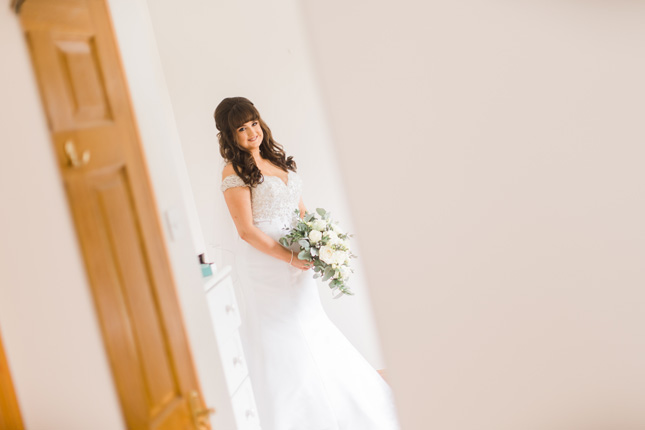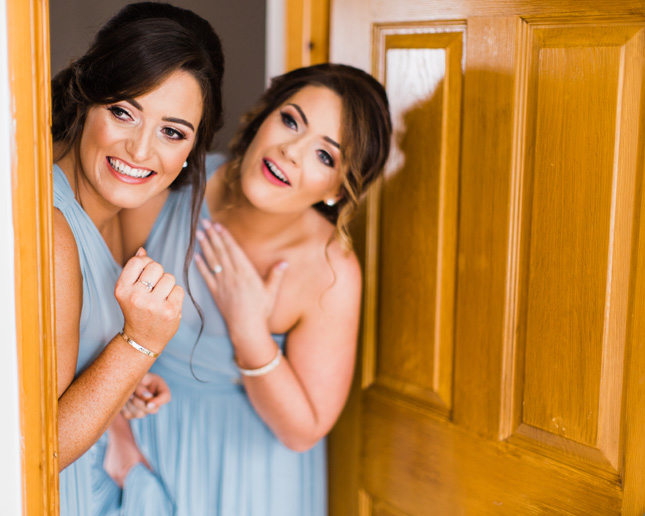 The pair were saving for a deposit for their first house, having agreed to buy and furnish a house before thinking about a wedding. "Matt just couldn't wait! Having been on a few stag do's that year already, Matt was beginning to plan his wedding in his head... Having made the decision and gone out with the best man Billy to do some ring shopping, he found the one and later proposed at home just the two of us with Michelle wearing her Reece's Pieces pyjamas! Not very glam, but absolutely perfect for us!"
Planning their wedding from London was a little tricky, so they relied on recommendations and their gut when it came to how easy it was to deal with the wedding coordinators on the phone and by email. "The entire package at The Silver Tassie Hotel was perfect! From the moment we sat down with Georgina and John, the wedding coordinators, we knew that this was the venue for us and we didn't think twice before signing our contract. They had really fantastic wedding packages at all levels and were so accommodating with all the little tweaks that we wanted to make to the menu. They couldn't have been more helpful and enthusiastic with all of our ideas that we had," she says.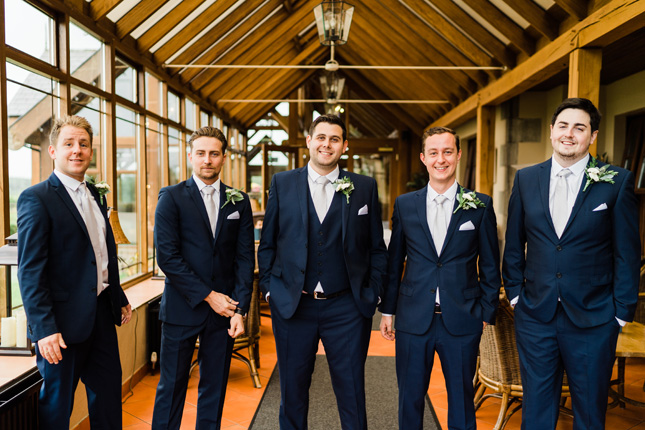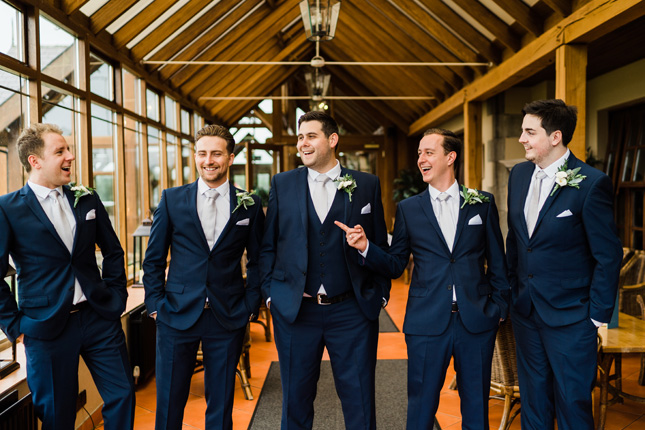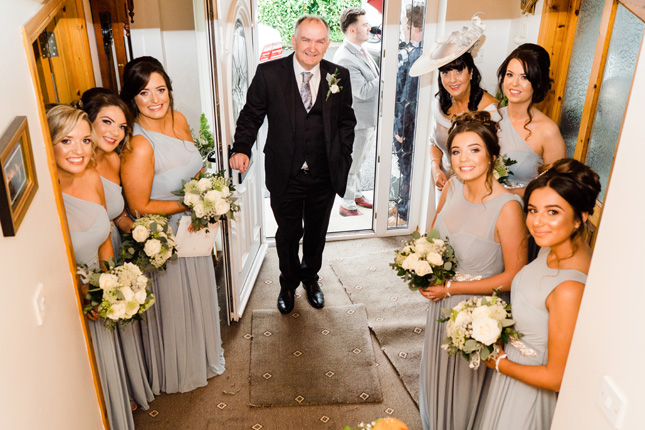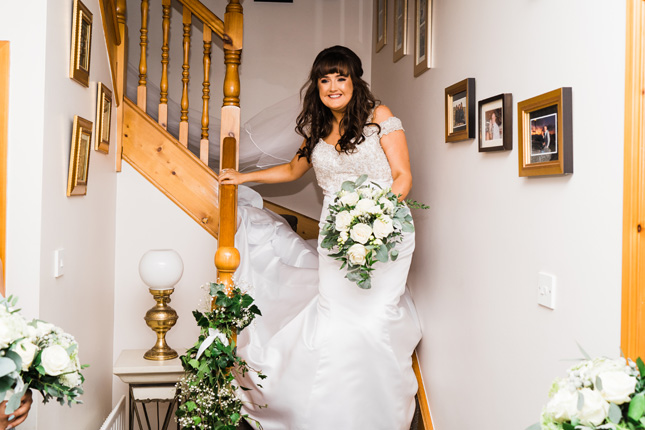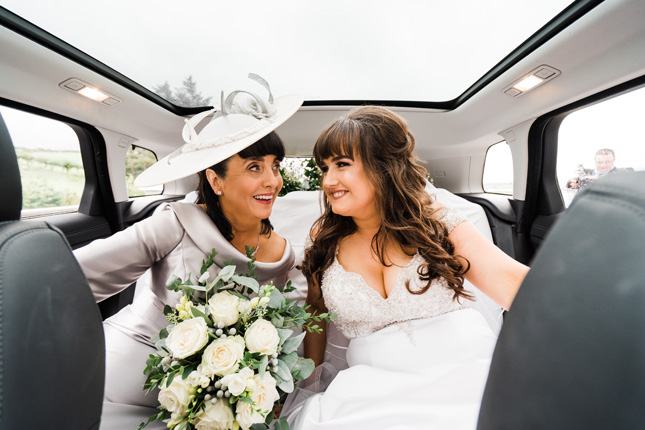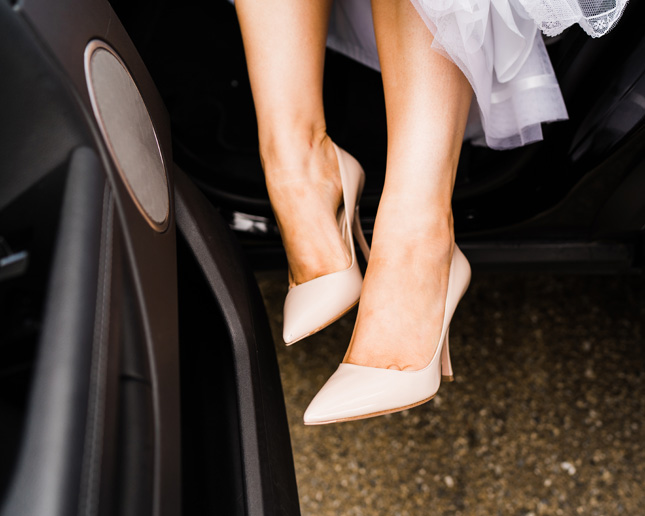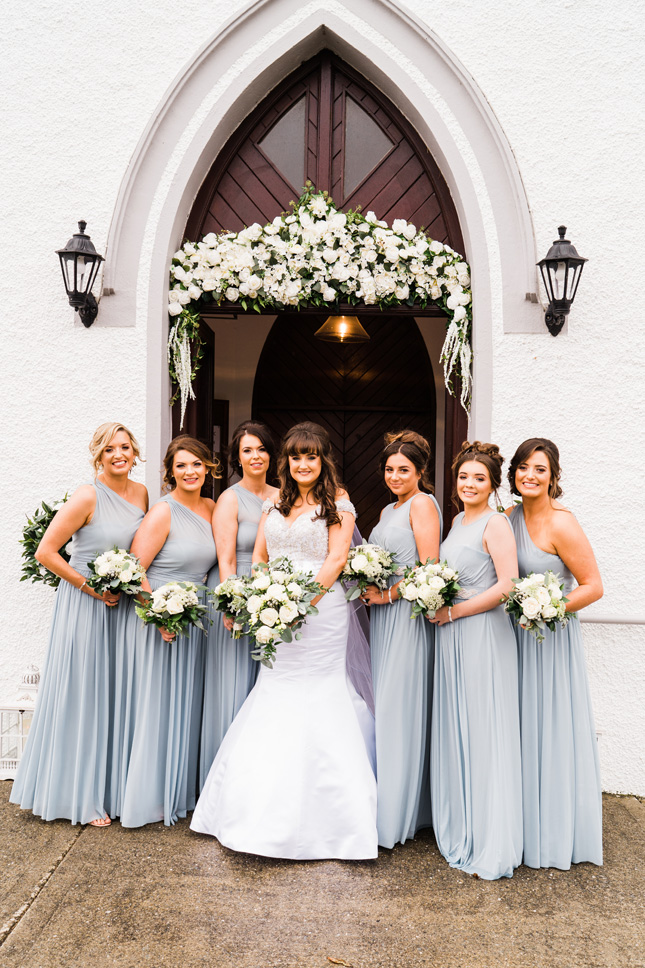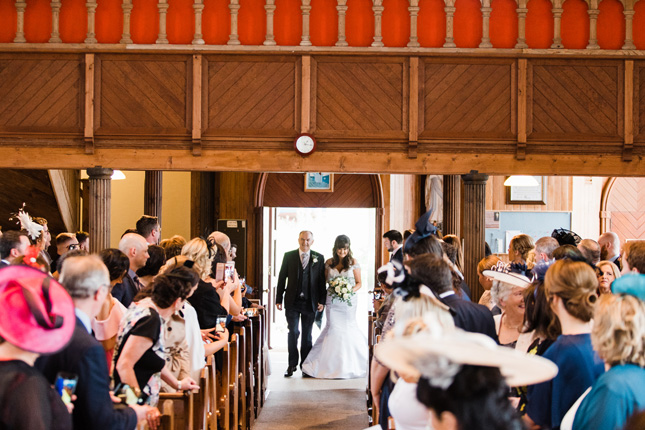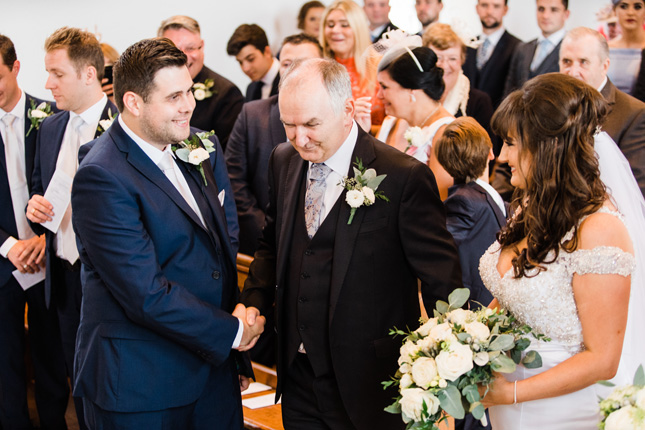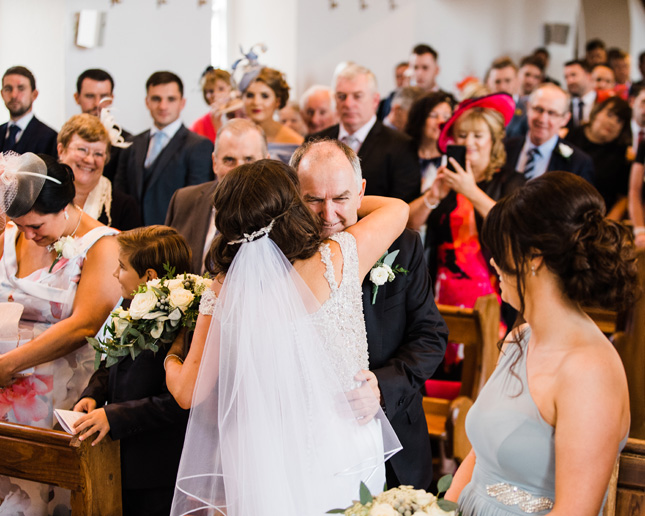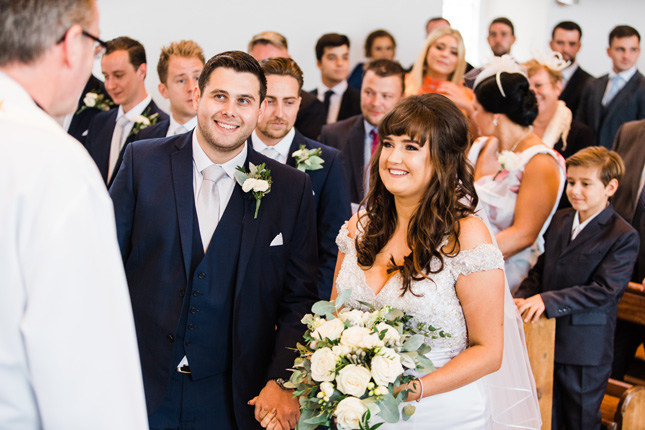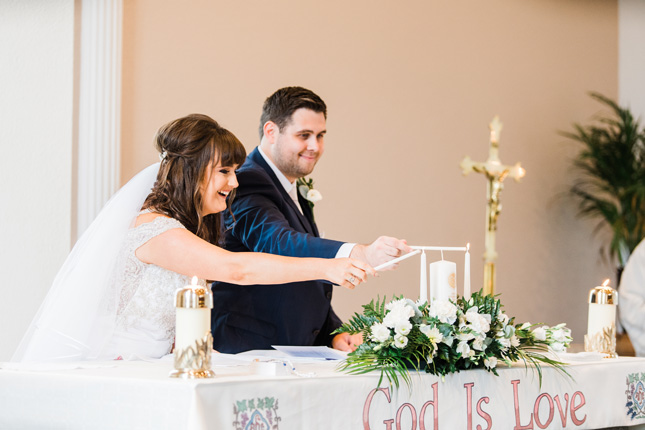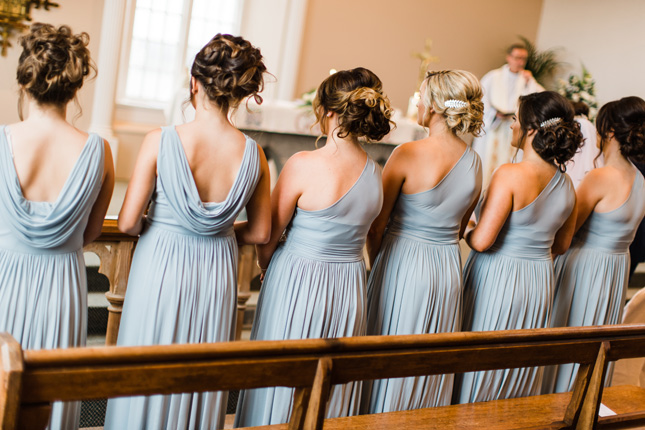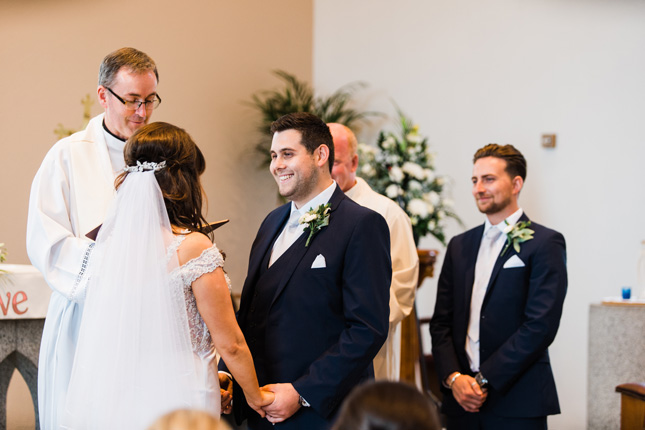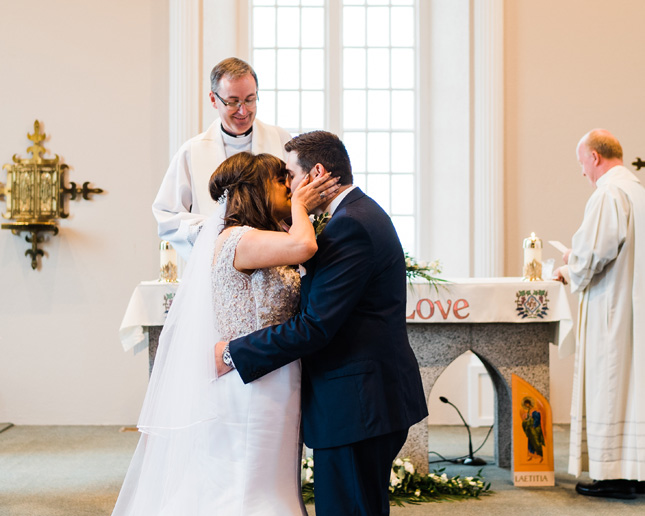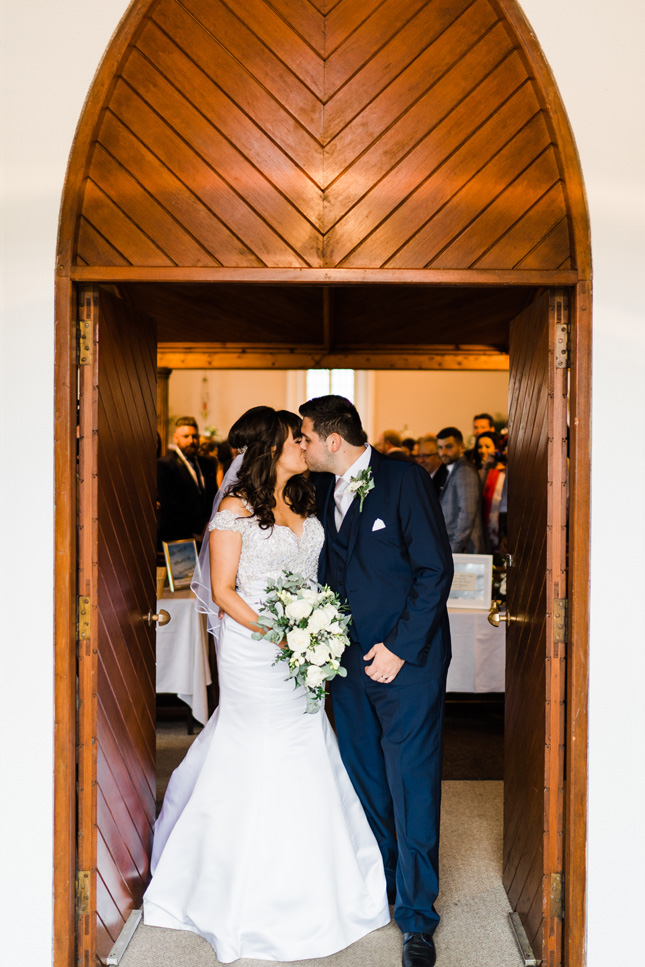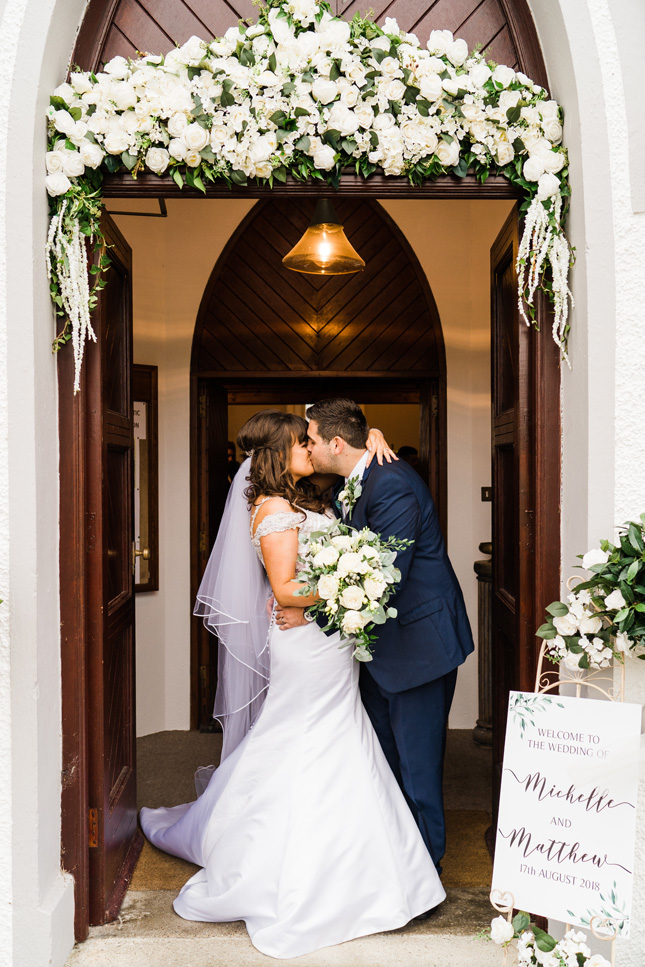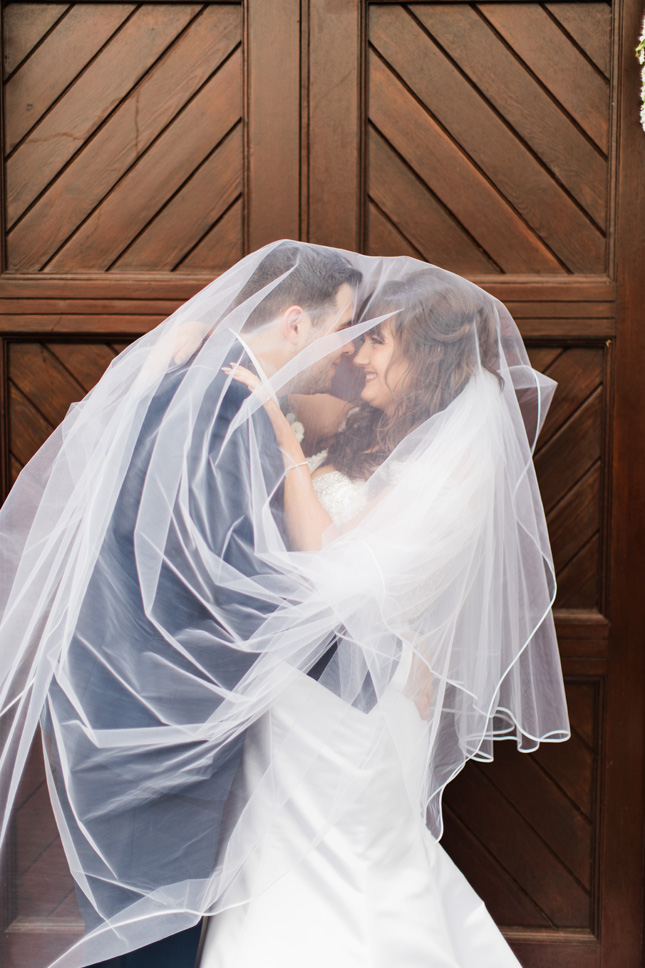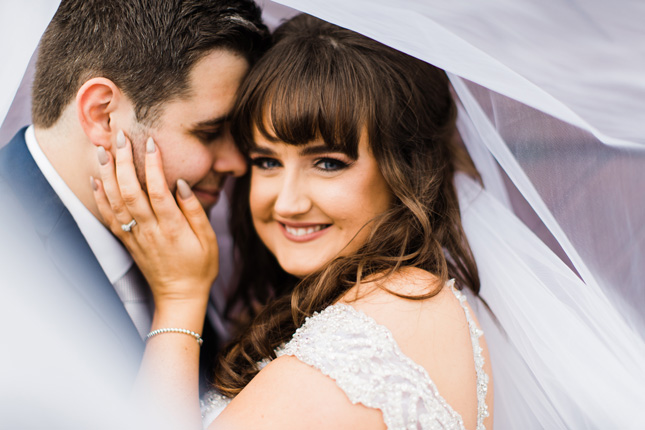 The pair found the perfect balance while planning. "Being Irish and traditional, Michelle had an idea of how things were 'expected to be done', however Matt was an open book and encouraged us to not have anything we didn't want to have. Although some things caused a few raised eyebrows to begin with, sticking to our guns and going with our gut instinct was absolutely intrinsic to the success of our wedding," she says.
The day went off without a hitch, apart from the guests nearly not making it to the wedding! "we definitely couldn't have pre-empted the bus actually breaking down en route to the ceremony with over half the wedding guests on it! Although it was up and running again within twenty minutes, our overseas guests definitely got a true sense of the relaxed "Sure, it'll be graaaand" Irish attitude when the bus driver wasn't phased at all, and managed to get them there in the nick of time!" she laughs.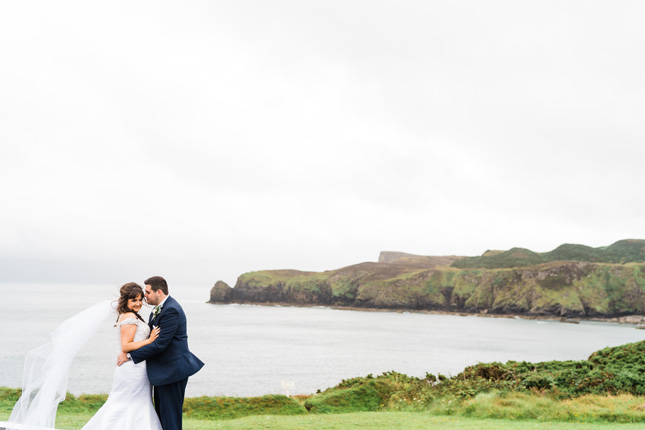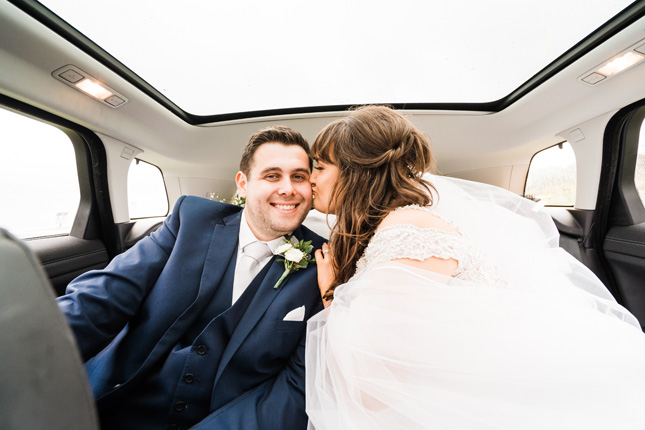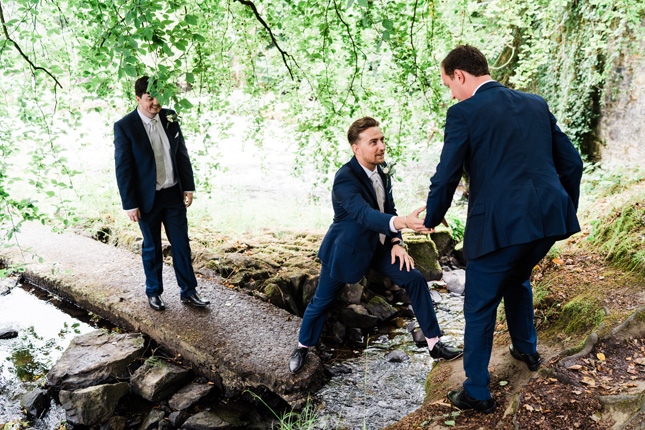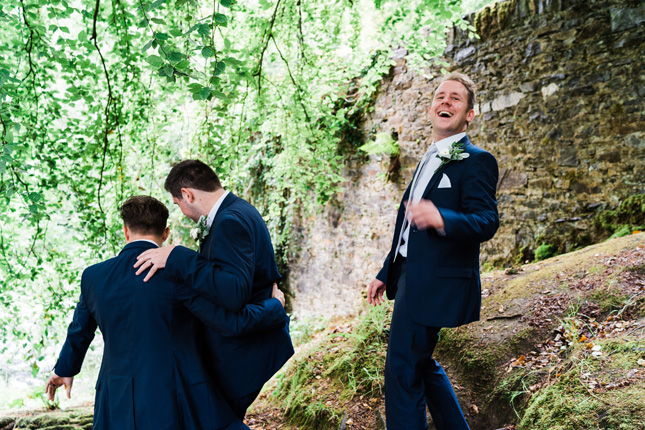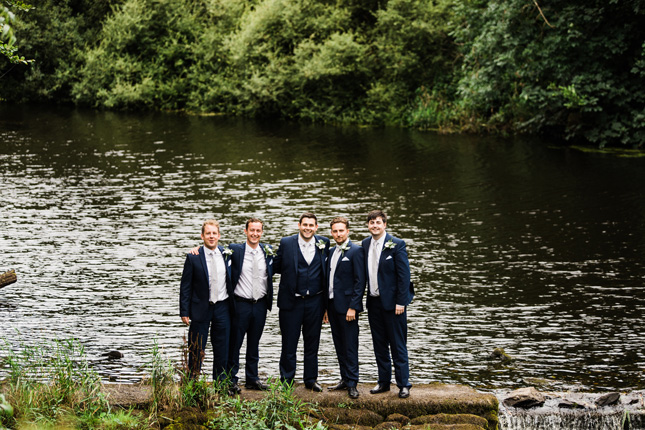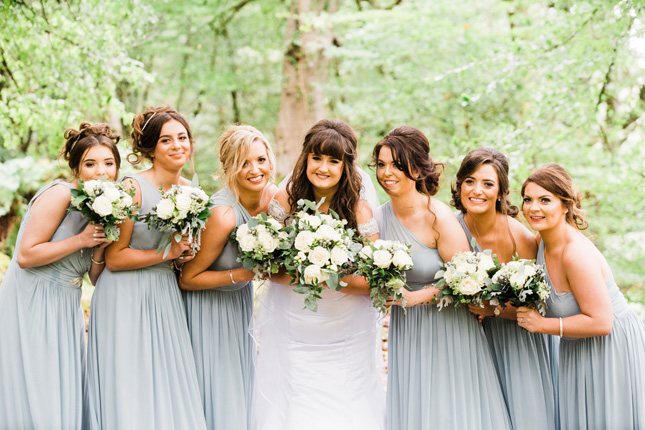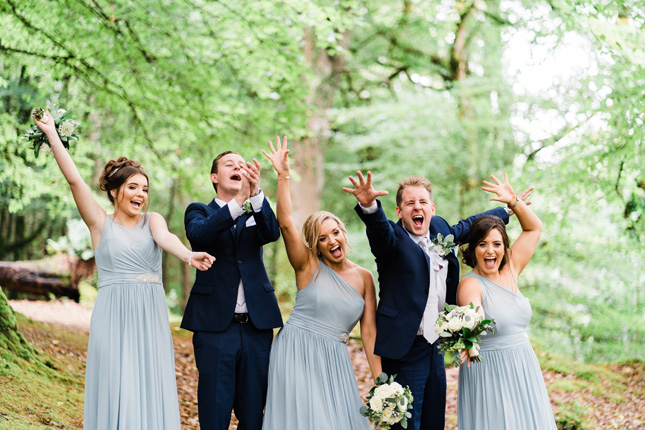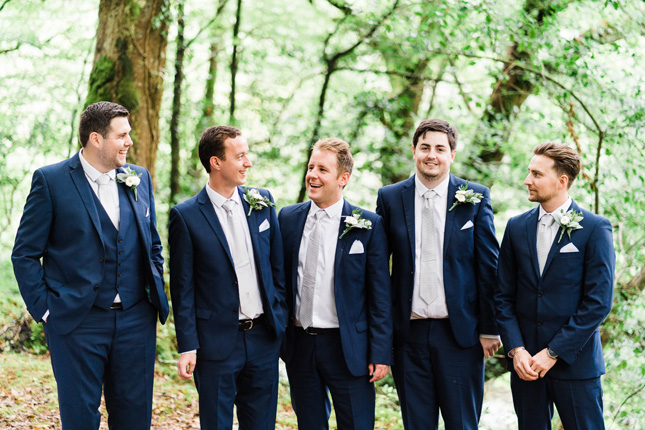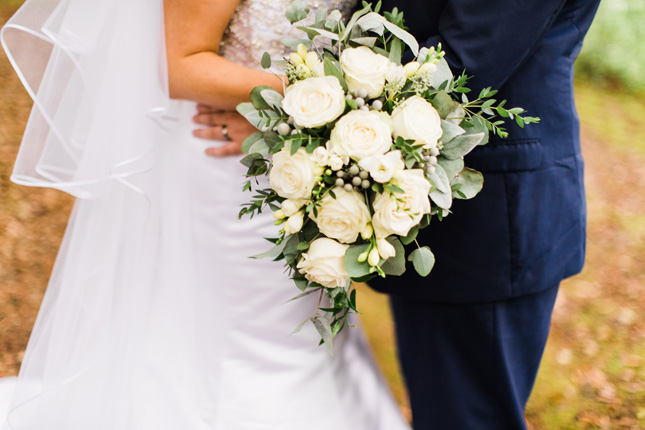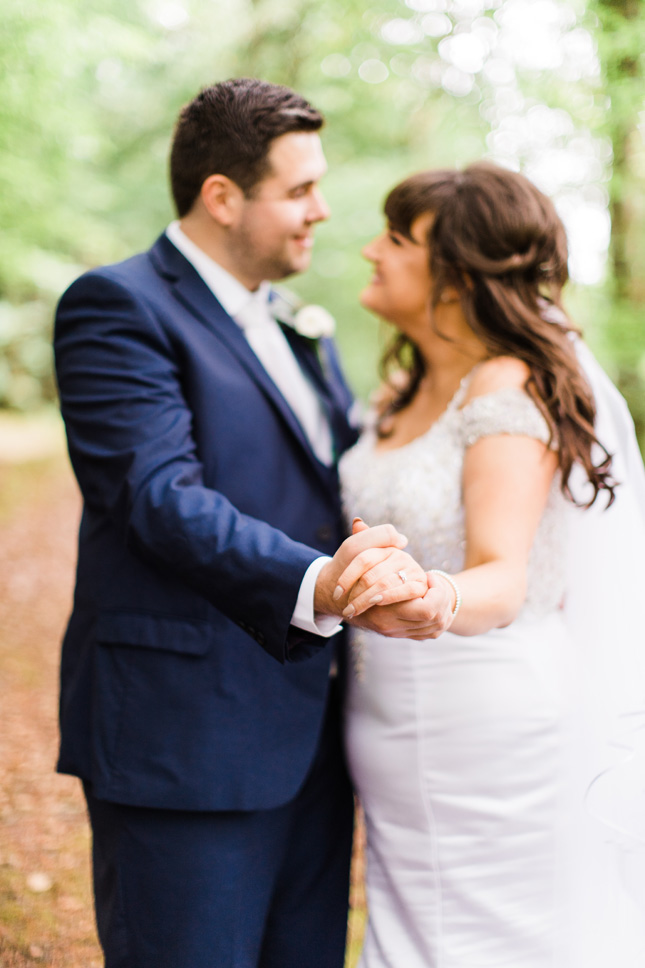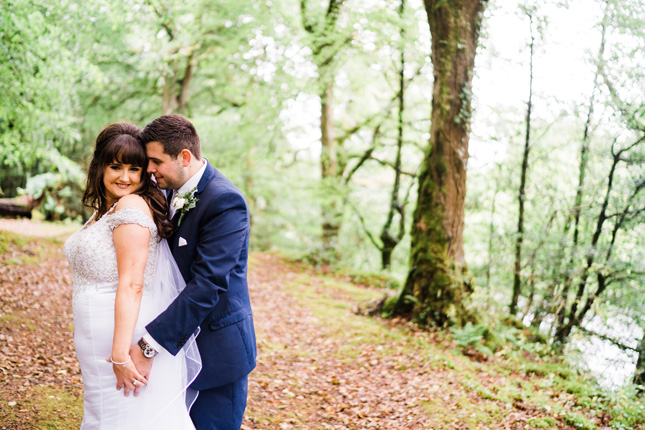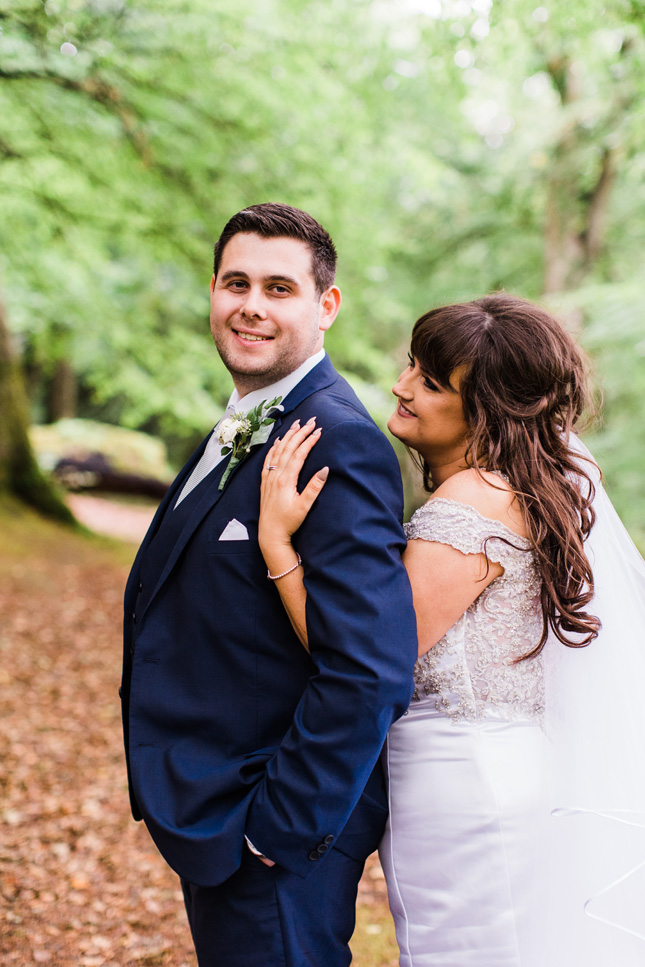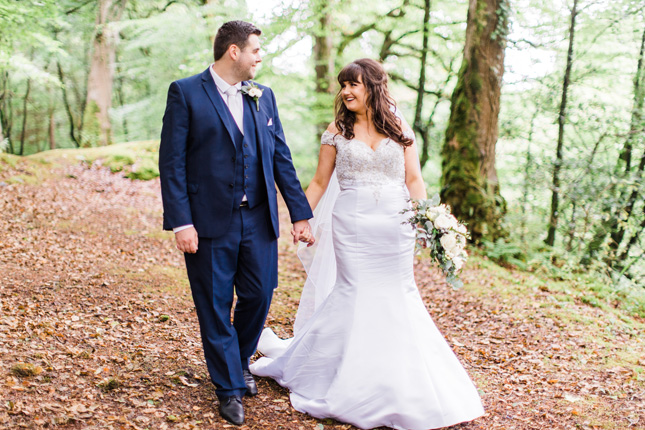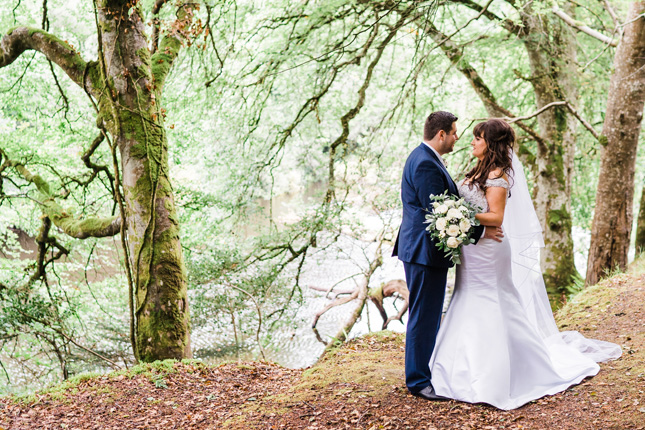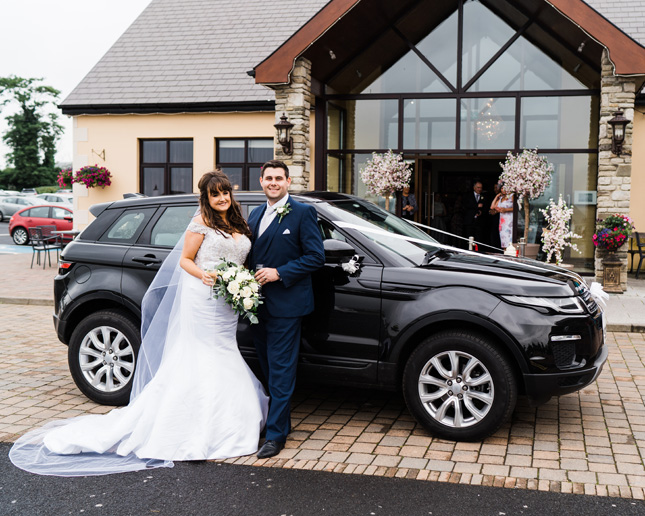 Their favourite memory was Michelle's dad's surprise for the couple that evening. "We had a running joke about serenades and flash mobs with my dad always jokingly threaten to take the spotlight on the day, whilst walking up the aisle. This joke was forgotten about in the week leading up to the wedding until the middle of the evening when the reception venue went silent and my dad got up on stage. My dad had been secretly teaching himself to play the guitar, and not even my mum knew about this until later into the process. He had learned his own acoustic version of "A Song for my Daughter" by Ray Allaire and got up on stage and performed it. It was incredible and there wasn't a dry eye in the room!" Michelle remembers.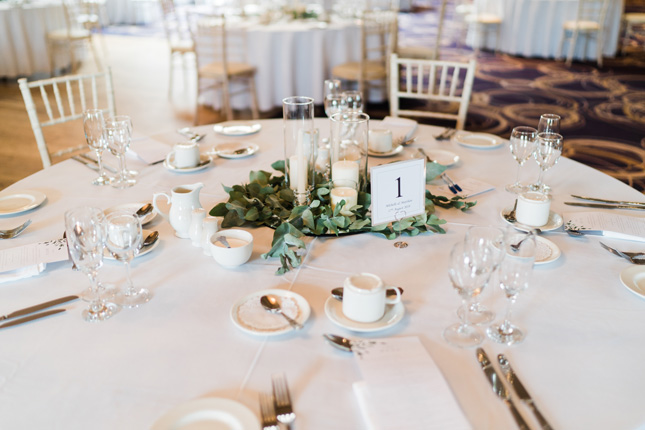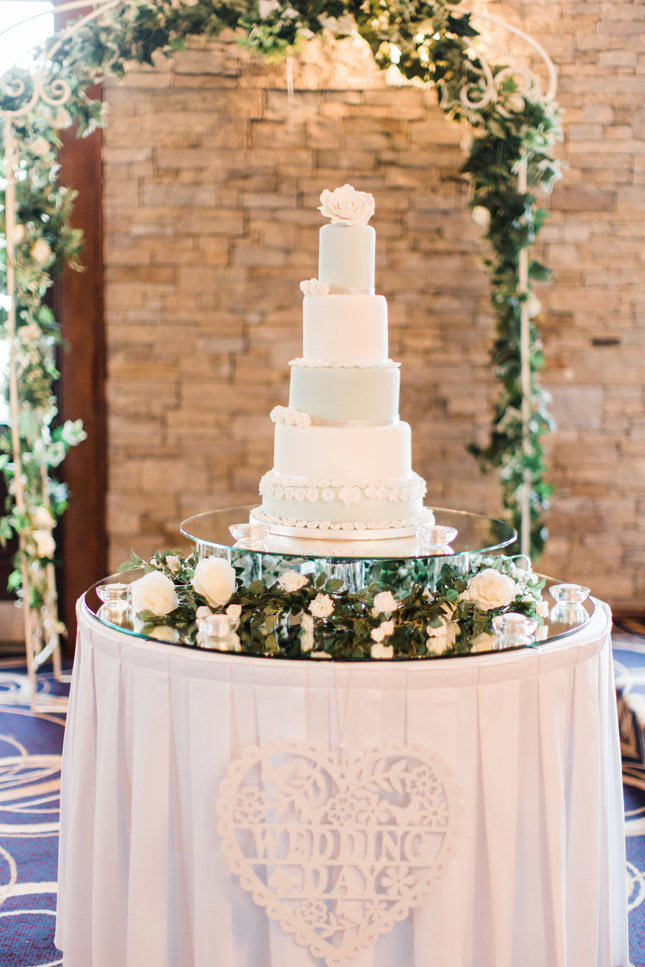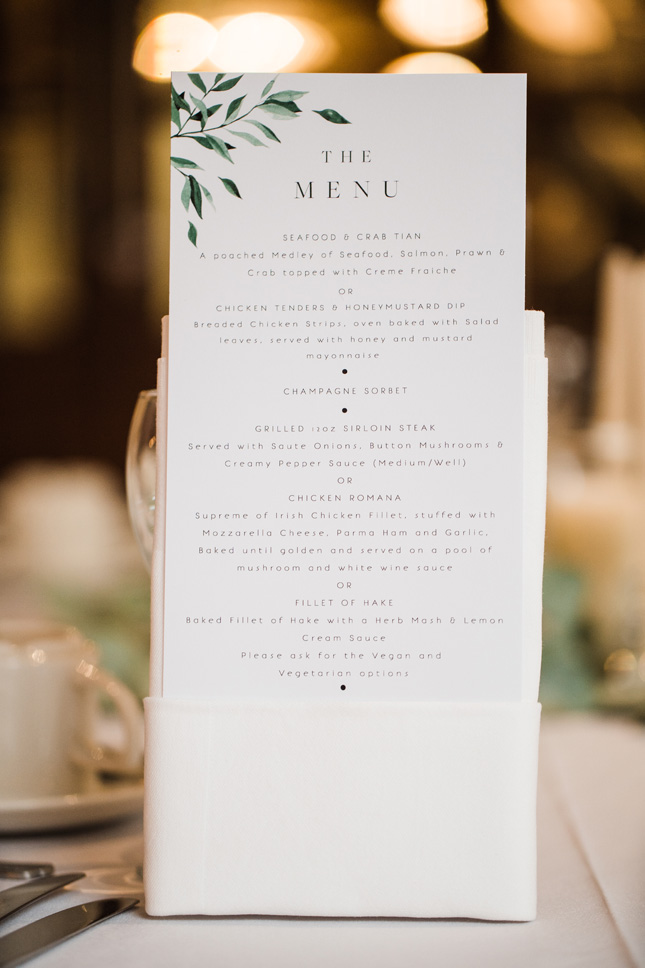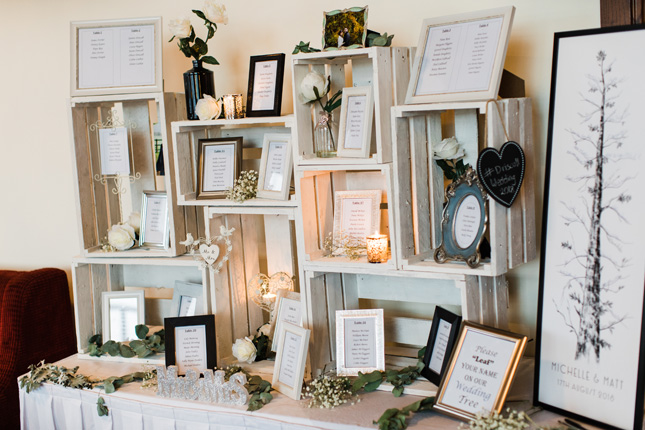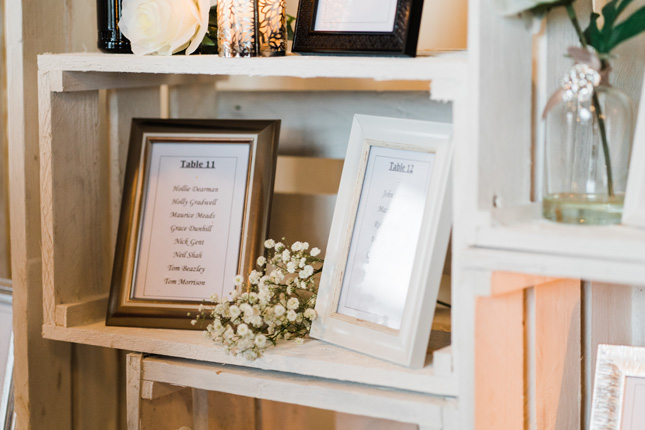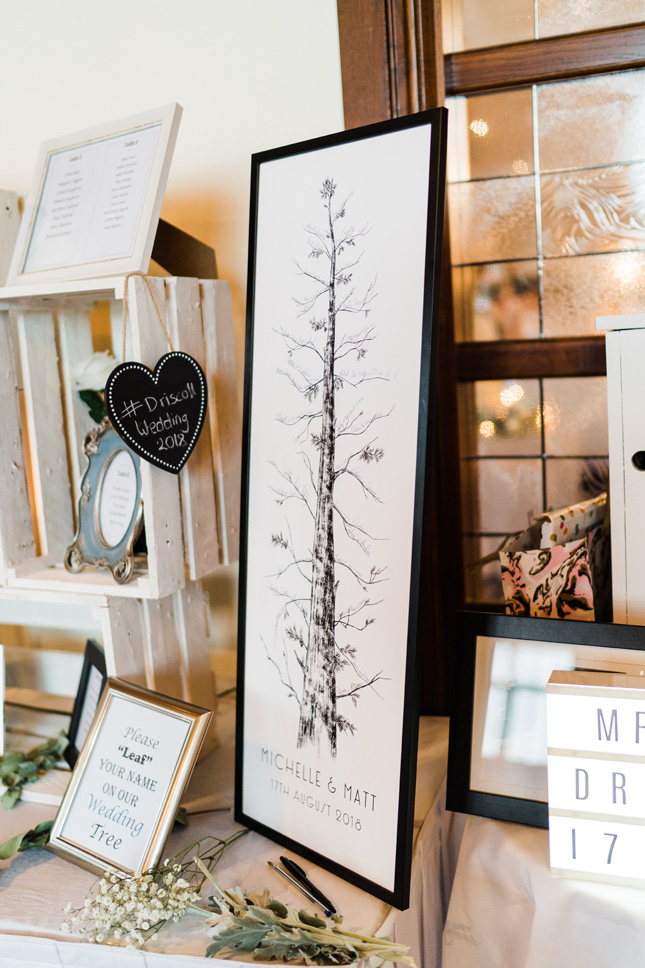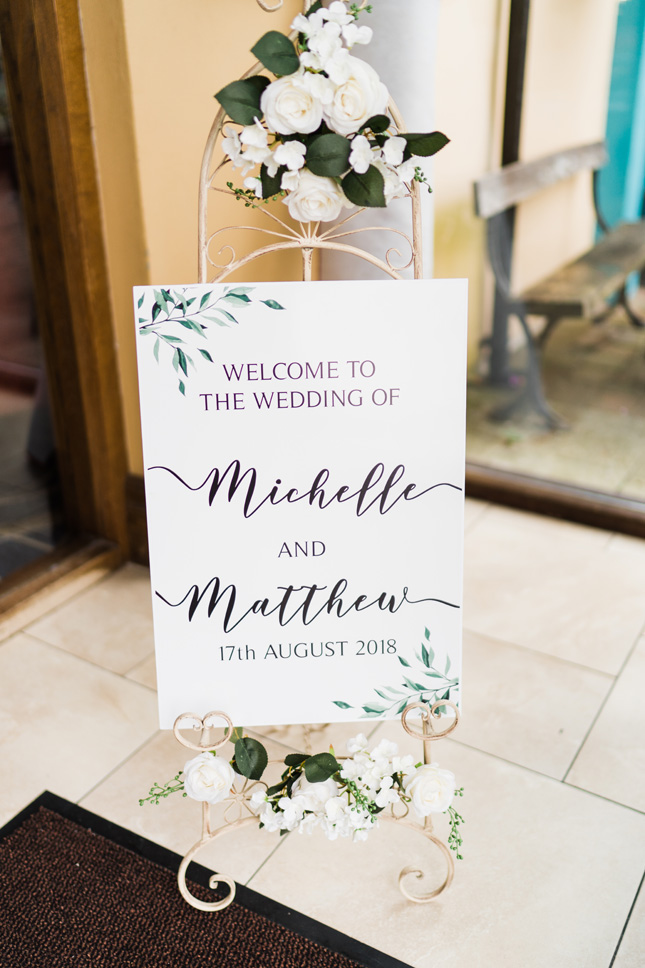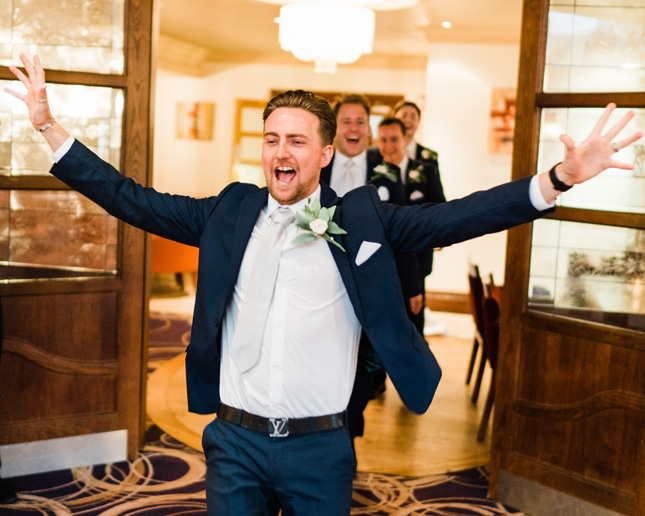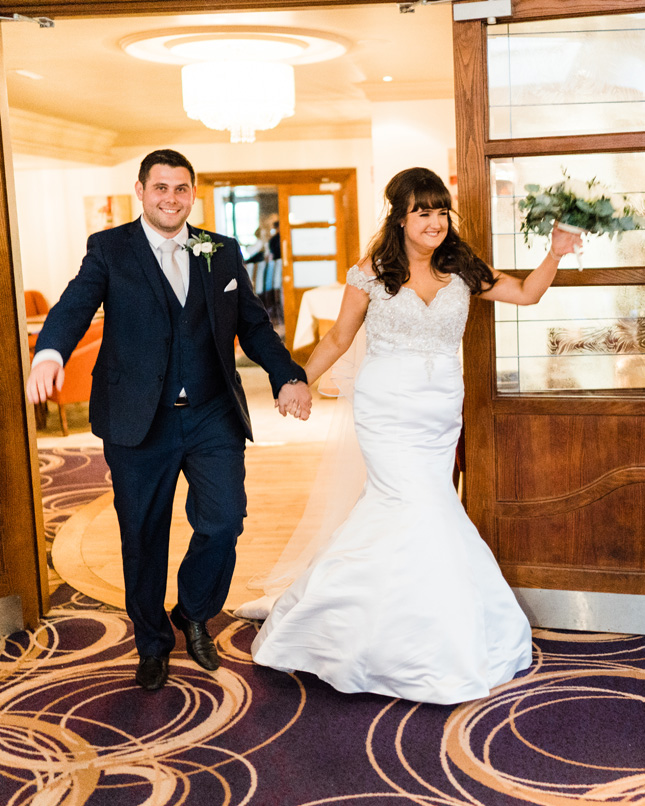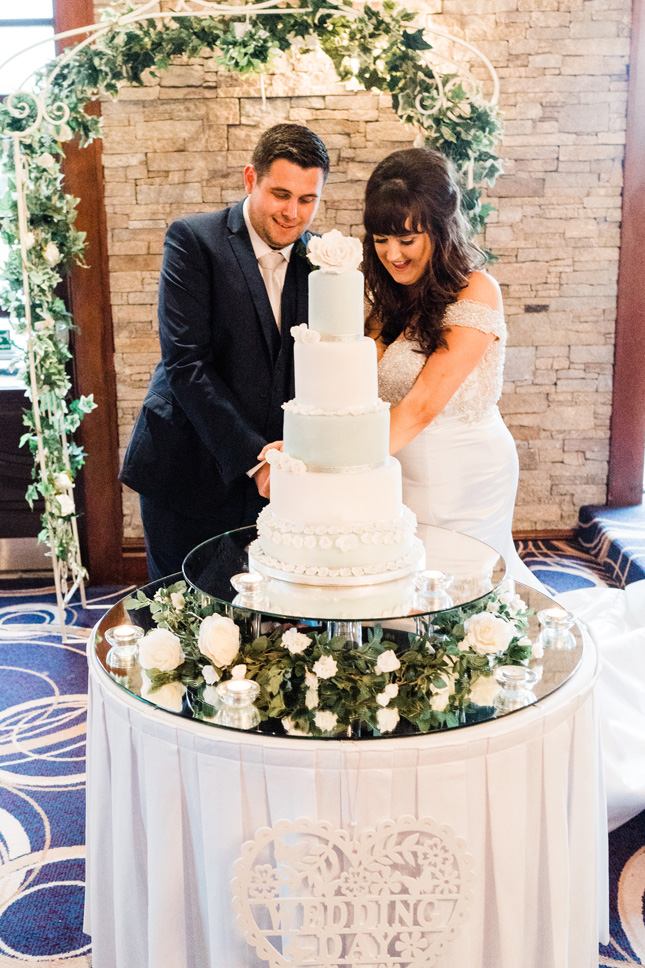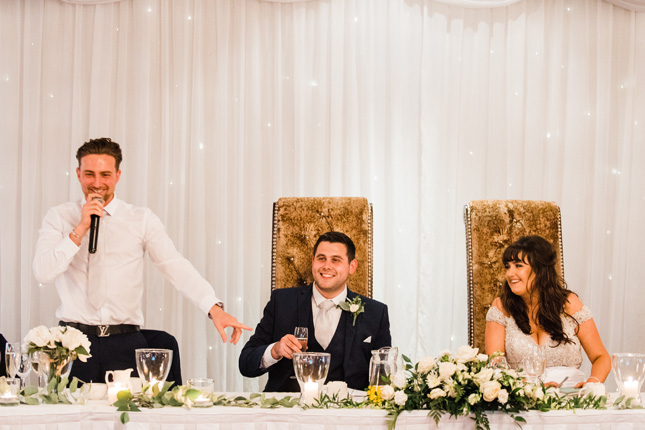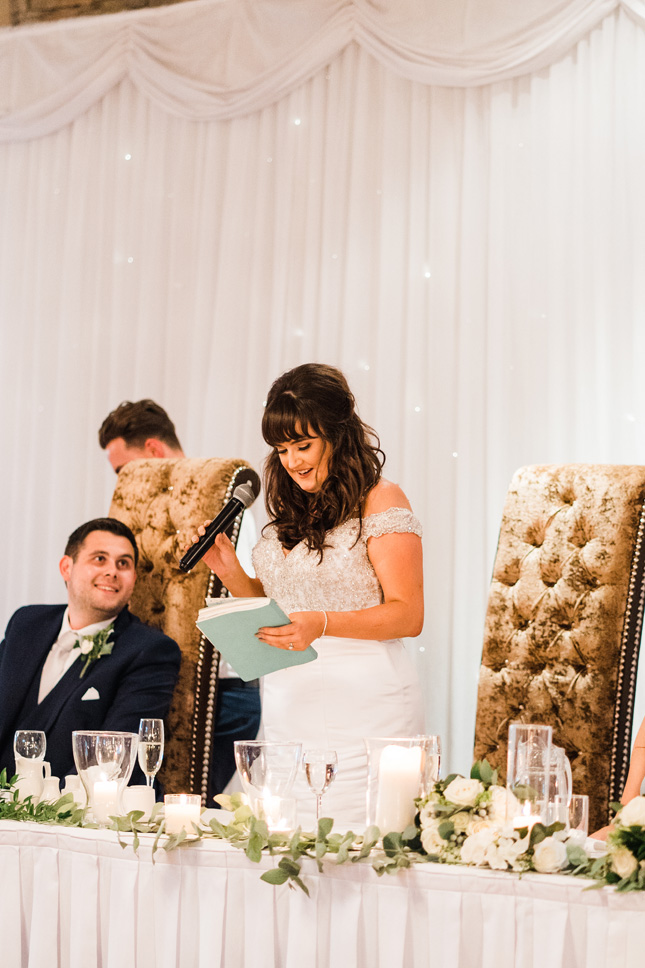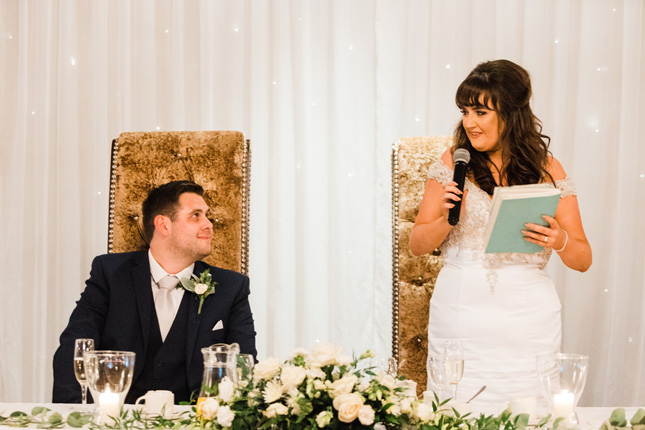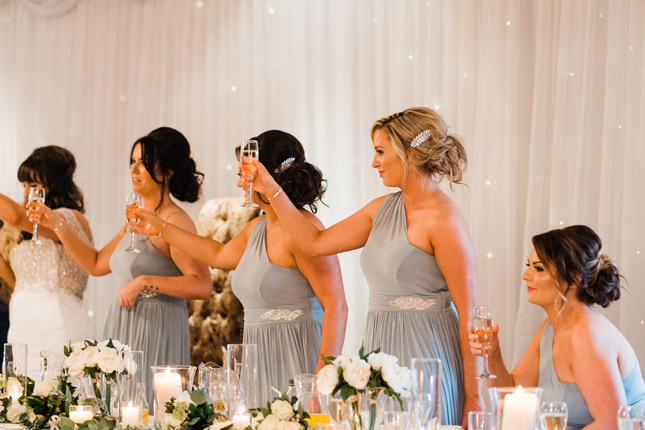 Her dad was a true unsung (excuse the pun!) hero of the day, as he was also responsible for bringing Michelle's dream seating plan to life. "I had given up hope of having that at our wedding until I arrived home from London and found that my Dad had actually gone out, sourced wood and built the entire thing from scratch alongside his job and his own business that he singlehandedly runs. The seating plan turned out beautifully and people were blown away by it."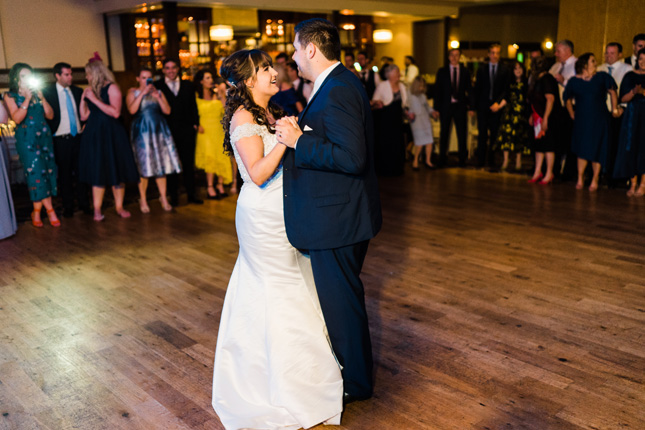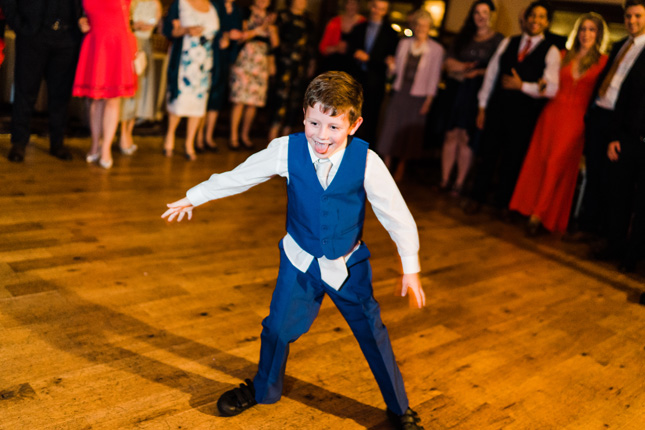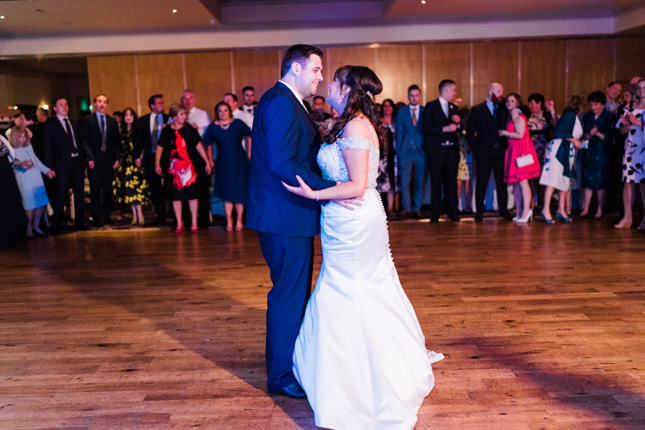 Their advice for other couples planning their wedding? Less is more. "Keep it simple. My biggest fear was to look back at my photos and feel like they were too 'busy' or seemed to have too many ideas thrown into one big day. Think about what you want your day to look like and feel like. Pick a vision and stick with it. If something is a really cool idea, just take a minute to think if it flows naturally into the order of your day before booking it. Have a few key stand out pieces, don't just have 'what everyone else has'," says Michelle.