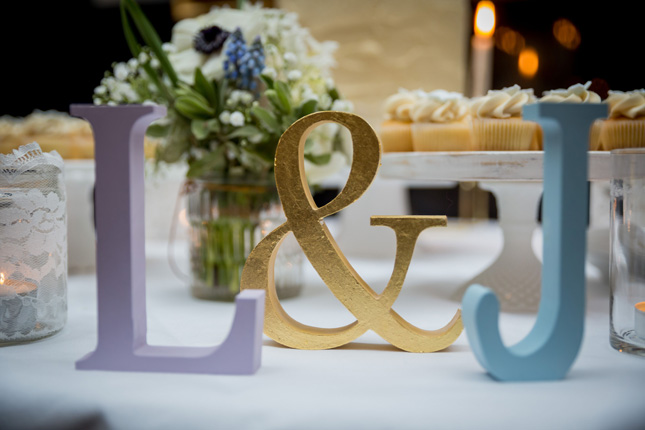 Lauren and Joshua's Clontarf Castle wedding all began way back when they met 12 years ago as teens at a friend's house party. They were seeing each other for six months before they went their separate ways but they stayed in touch. A couple of years ago they ran into each other in town, went for coffee and they've had a bit of a whirlwind of it since. "We were together six months when we got the most unexpected surprise: I was pregnant! The past three years have been such a whirlwind for us, but having been each other's first love and getting back together again, it's all so been amazing," says Lauren.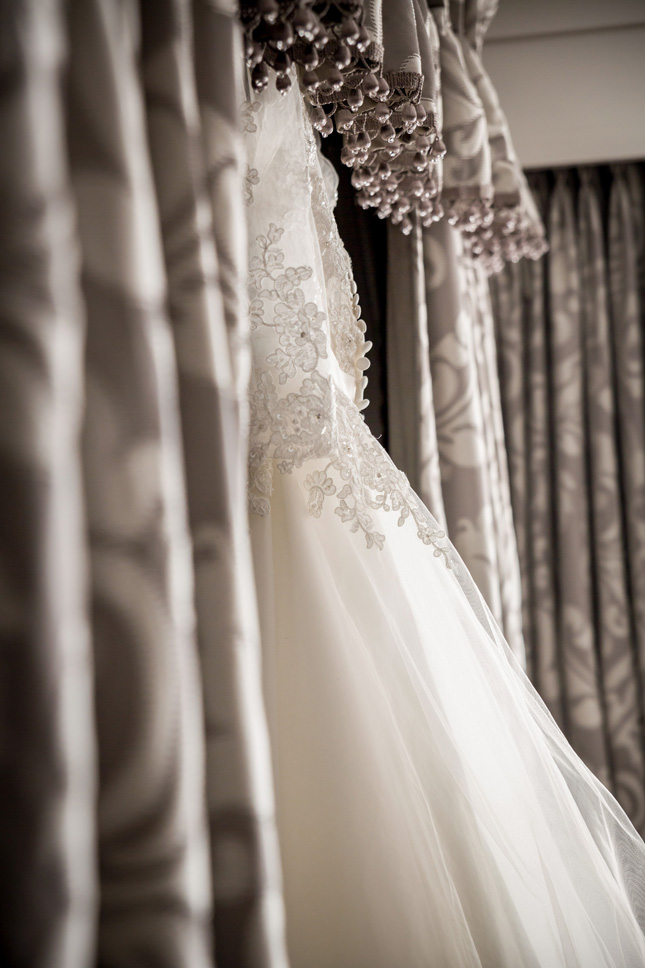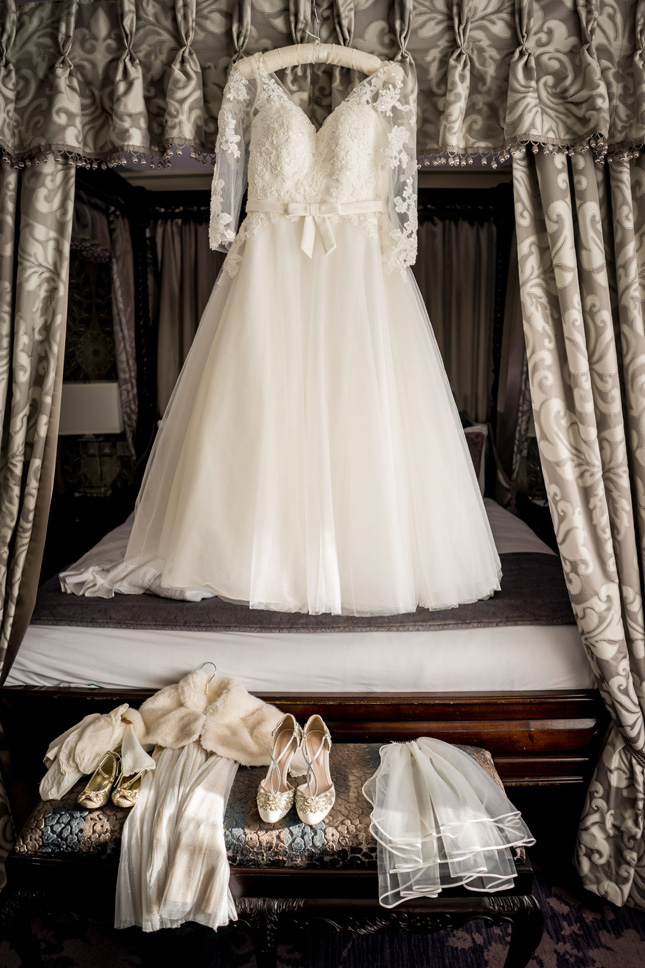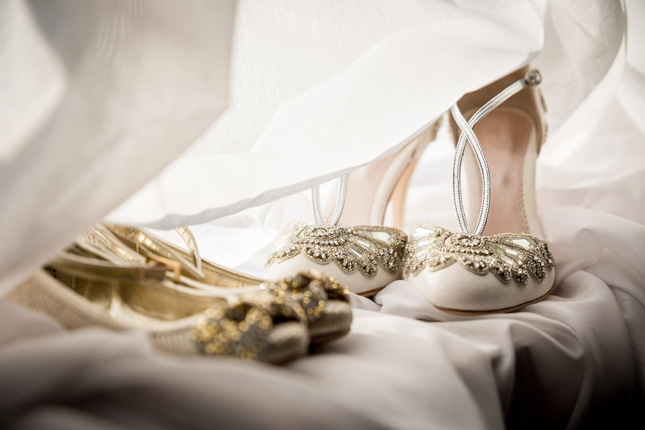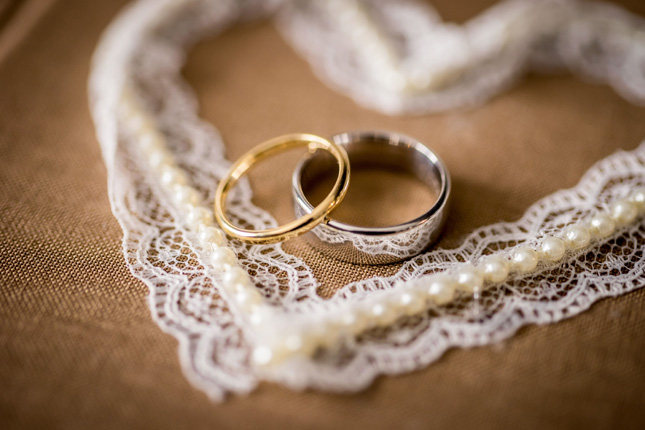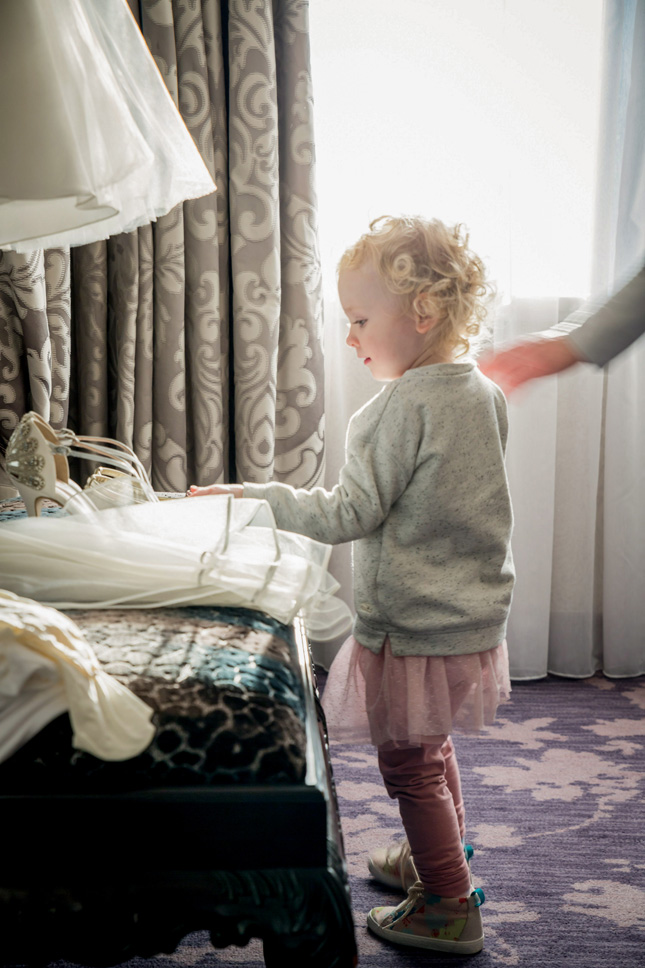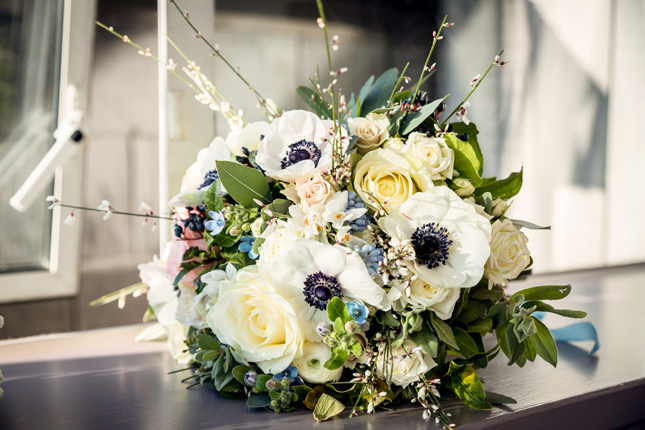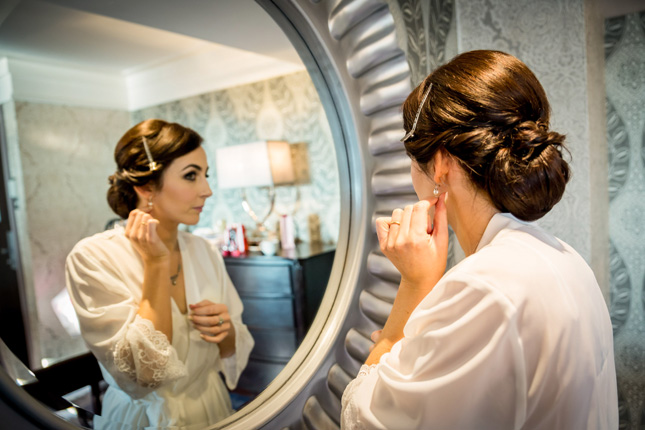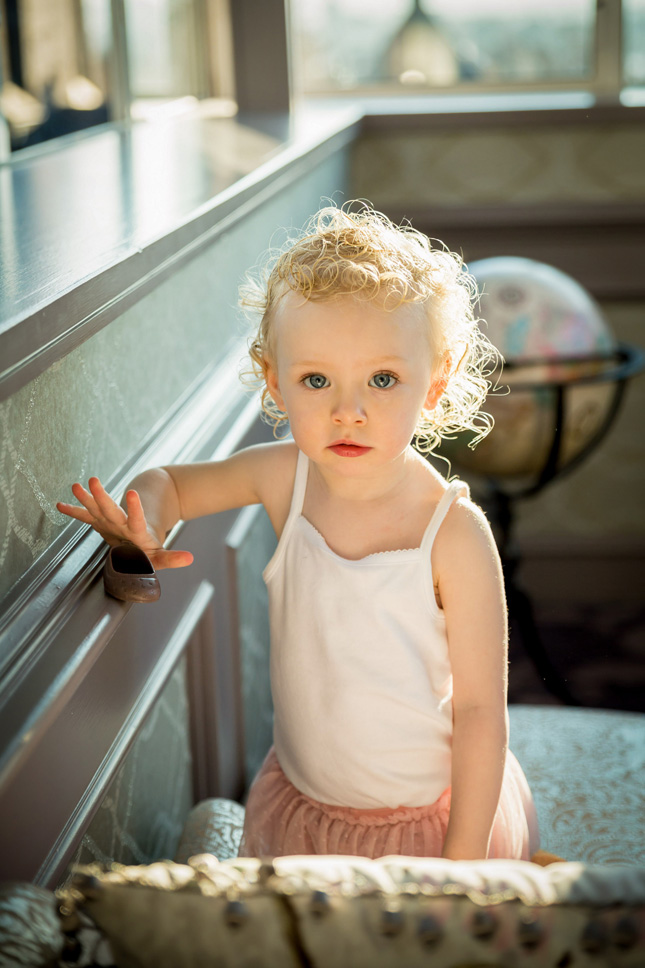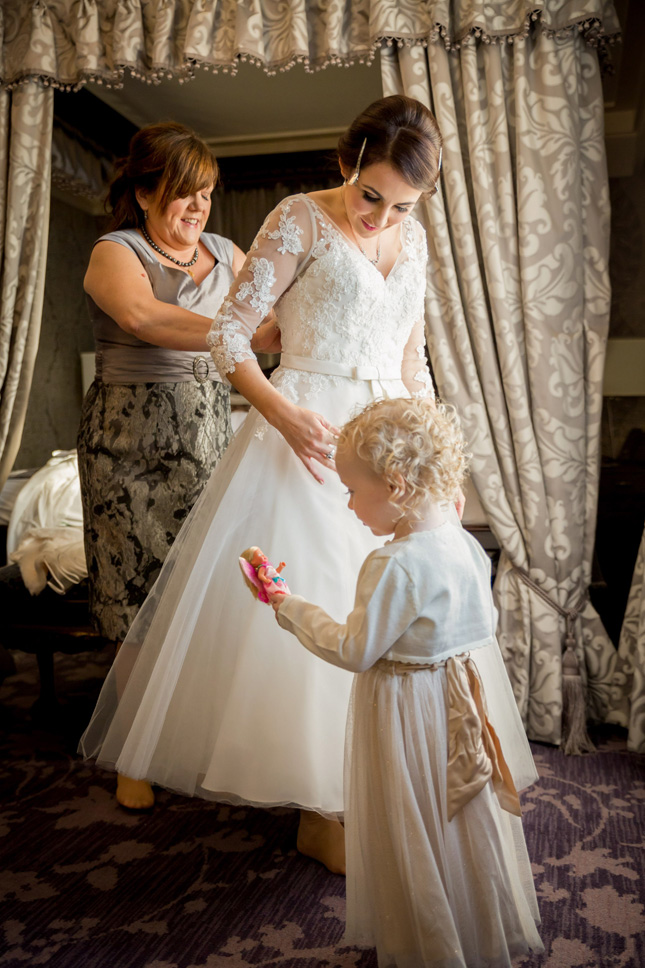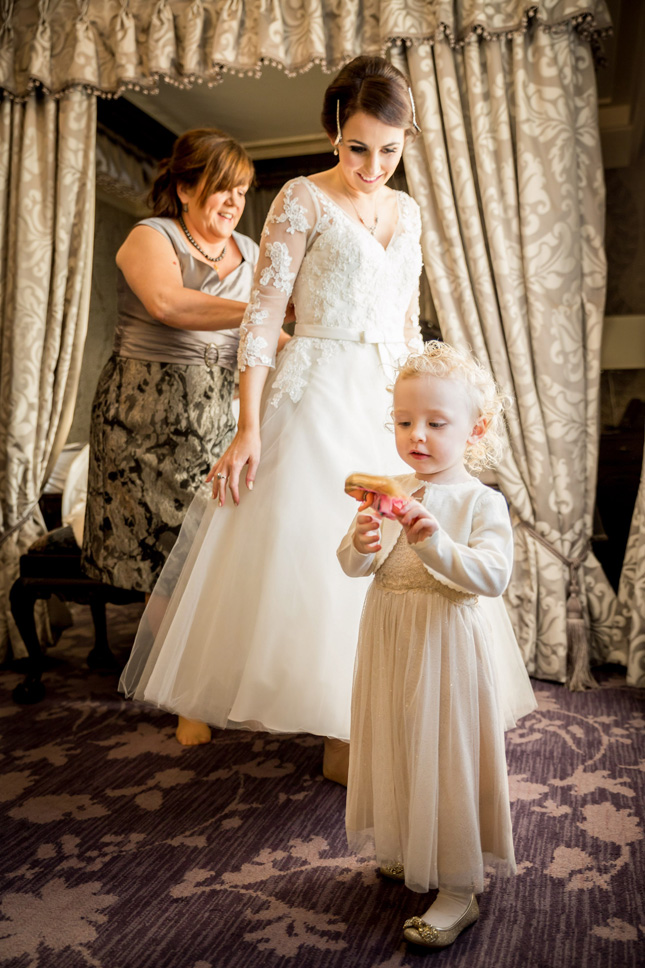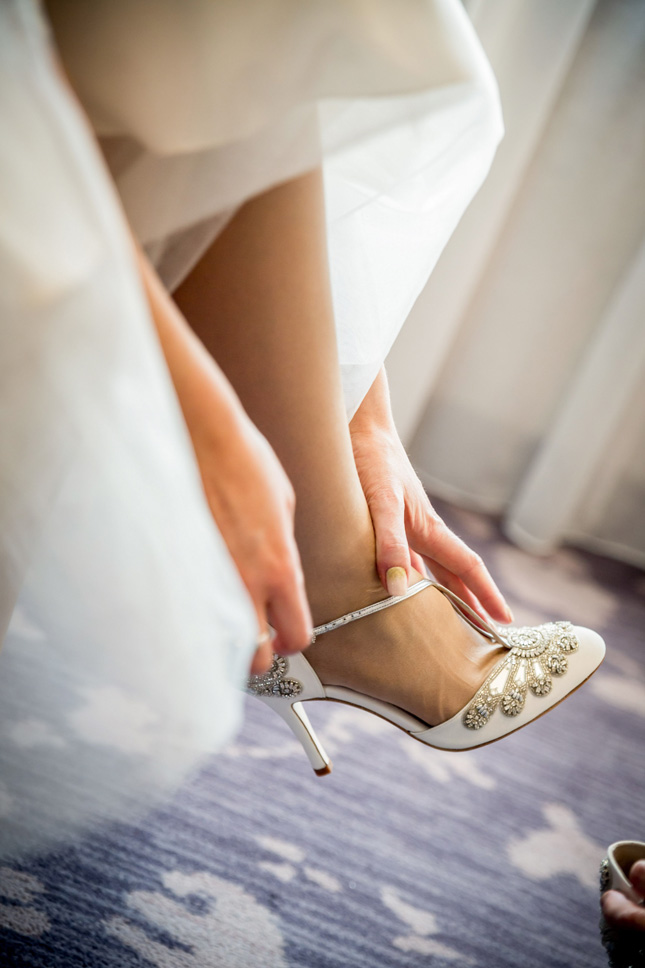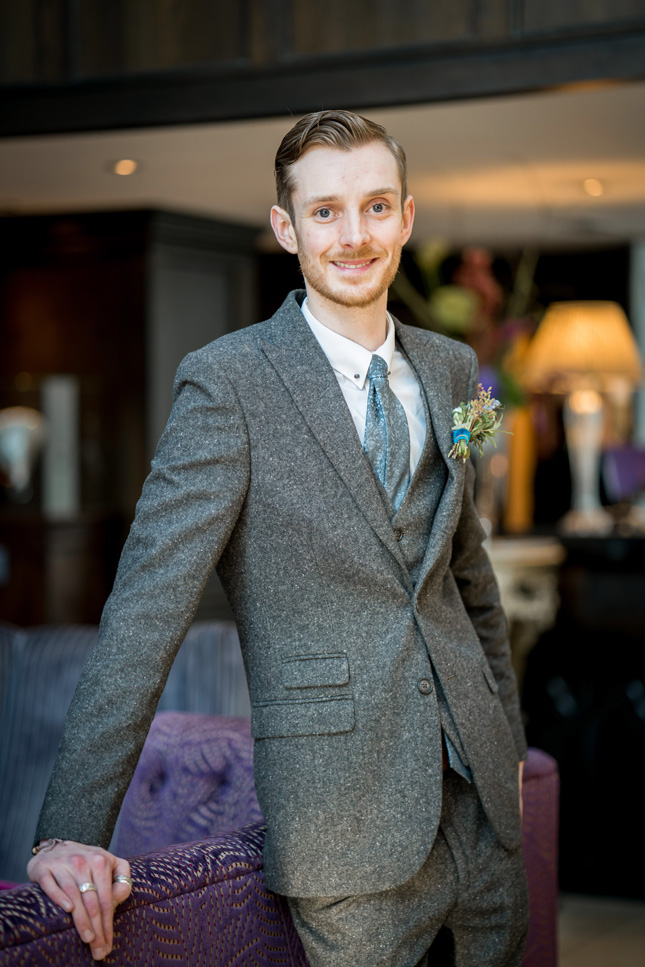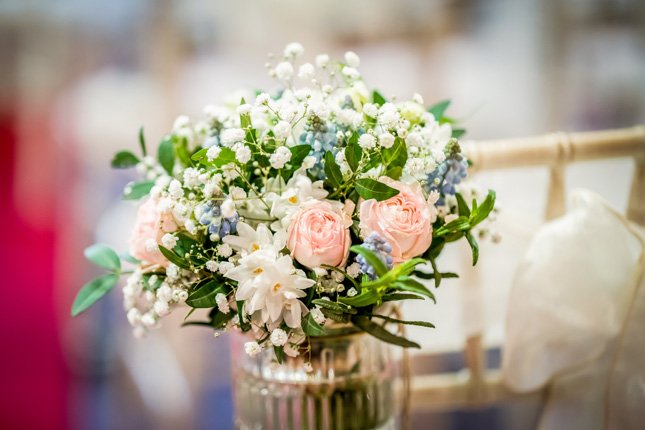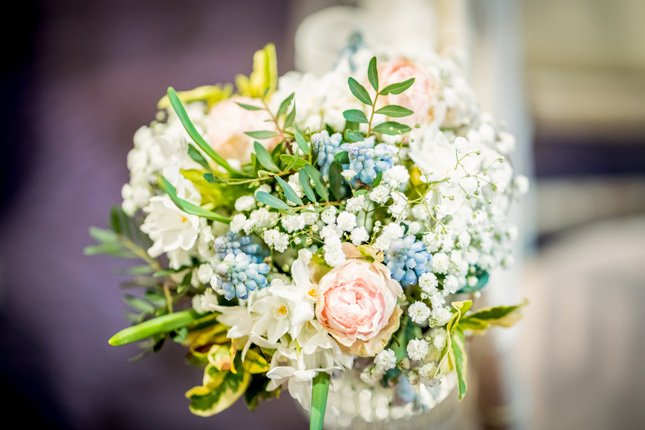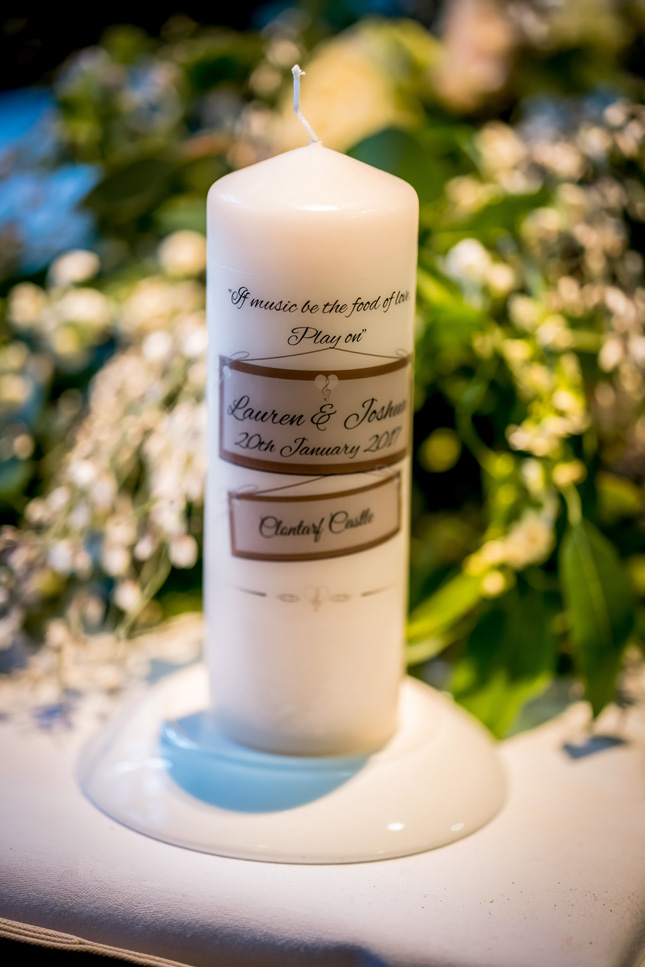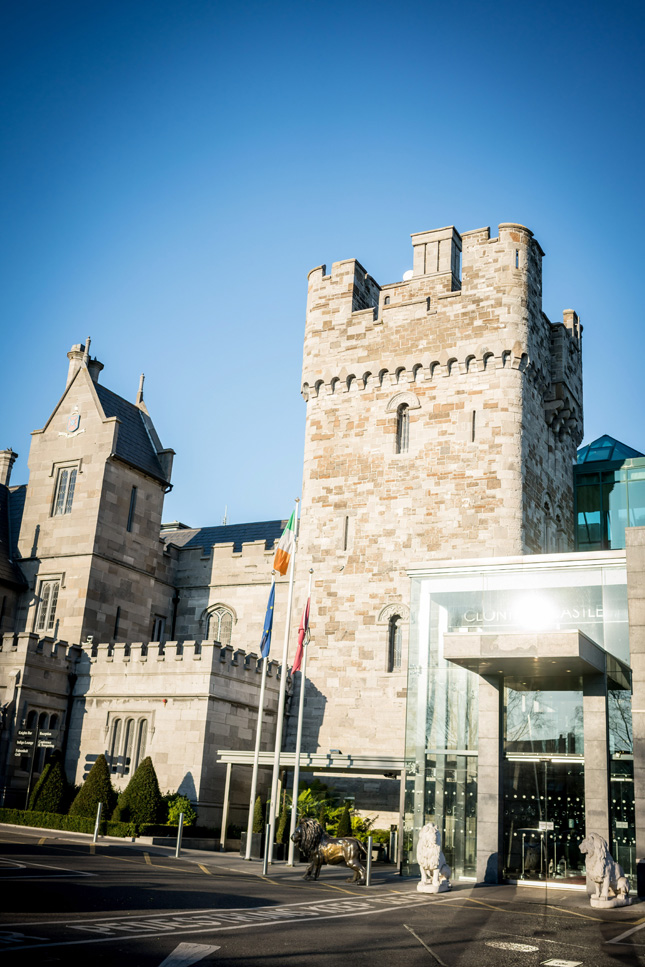 Joshua booked a weekend away for the two of them to Coopershill House, as a surprise in October 2016. "It was such a romantic place. I love period dramas and so Coopershill House made me feel like I was in Downtown Abbey for the weekend," she says. They went for a drive to Glencar waterfall one of the days, and took some tea up to the top. "Next thing josh was down on one knee and had a beautiful little ring box in his hand. I started to cry and neither of us really remembers what he said, but I said yes! We had a beautiful candle lit dinner in Coopershill House that night and lots of champagne."
They are emigrating at the end of April so Joshua cleverly booked the registrar and a viewing of Clontarf Castle before he even proposed, to give them the option of getting married before they leave. "We got very lucky and both the registrar and Clontarf Castle had an available date in January. Once we had the date everything else was very straight forward. We both knew we didn't want a big wedding and so kept numbers under 50 by just having close friends and family," says Lauren.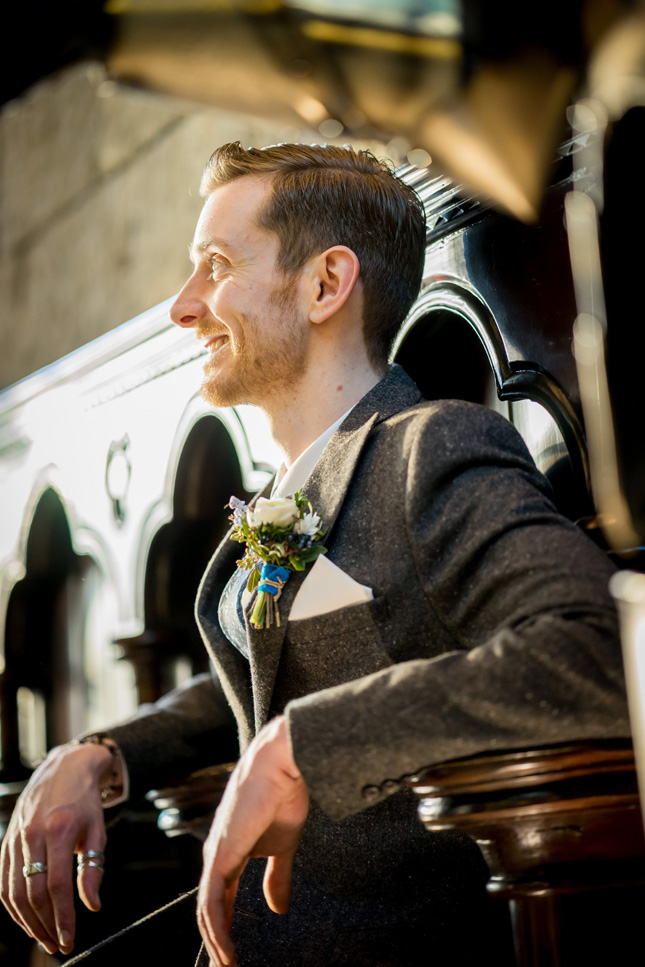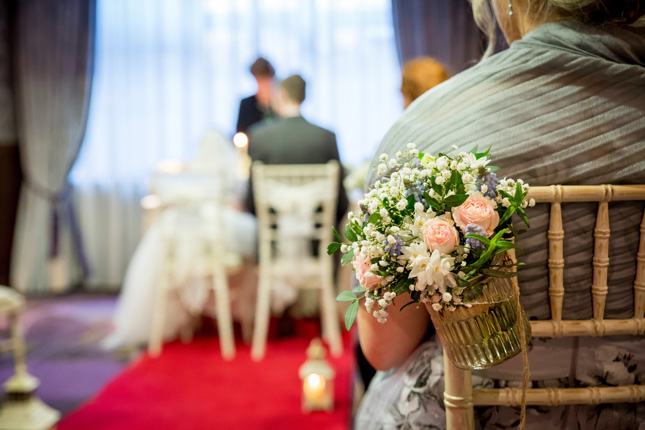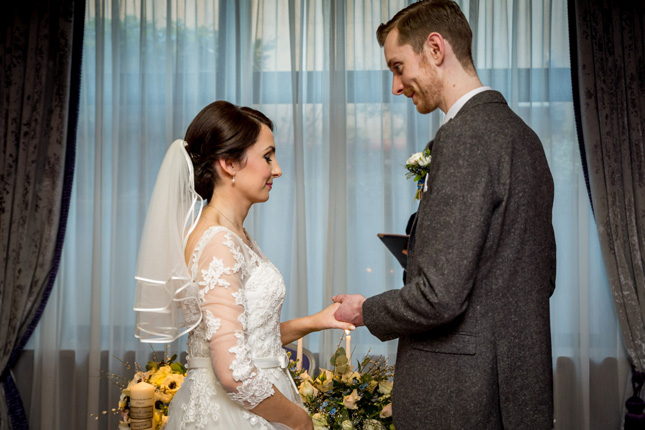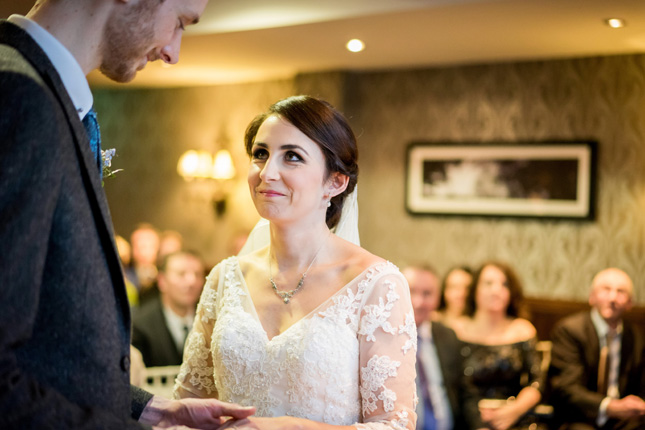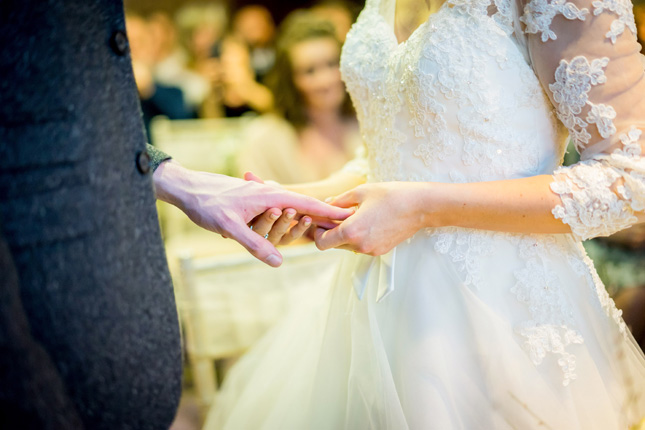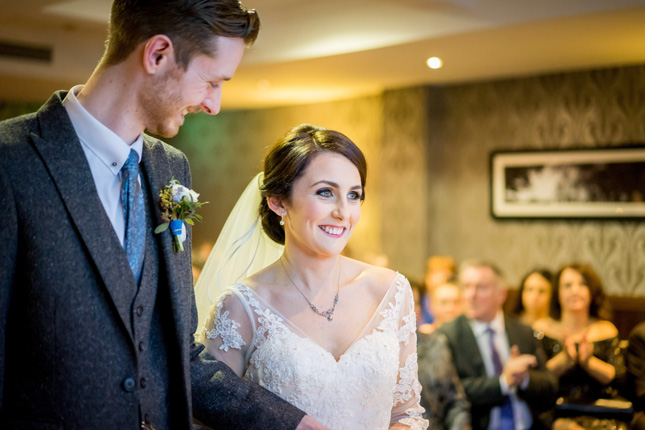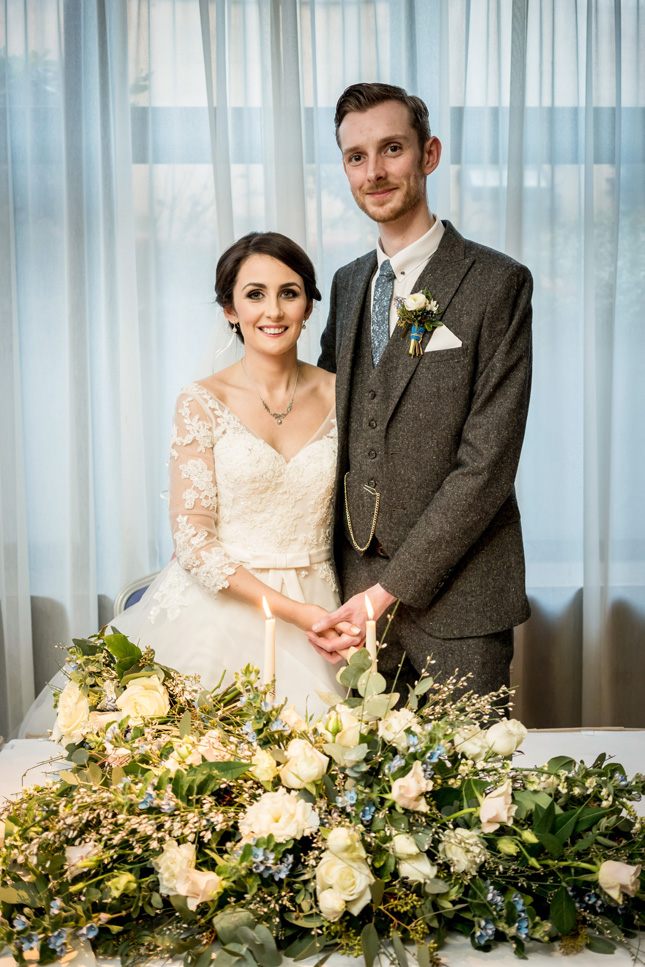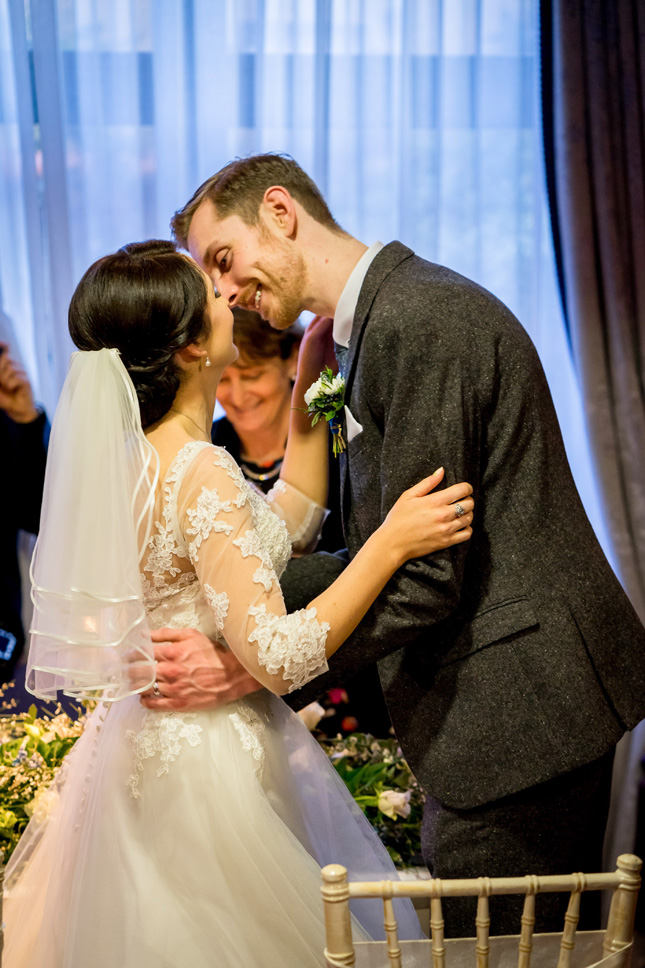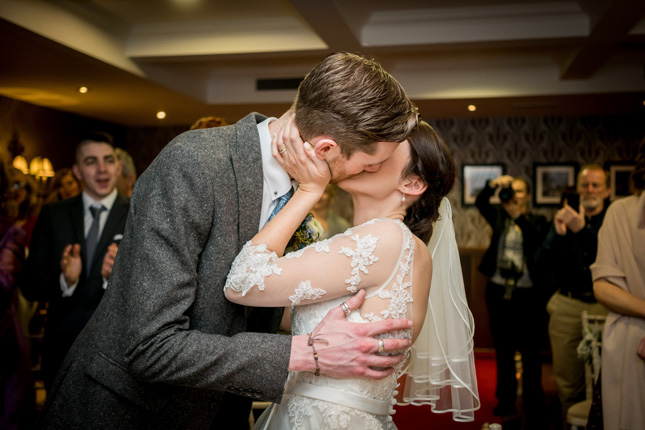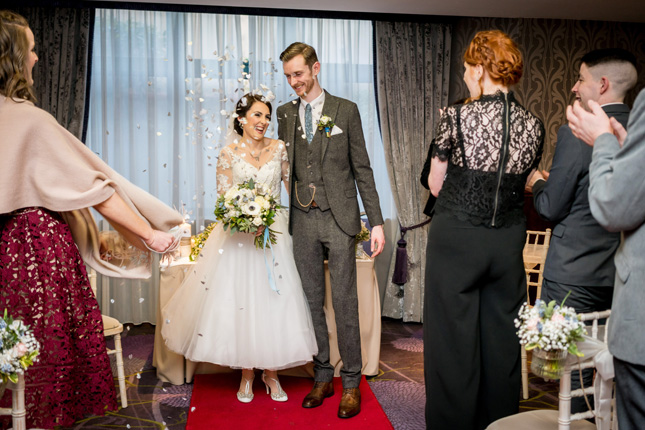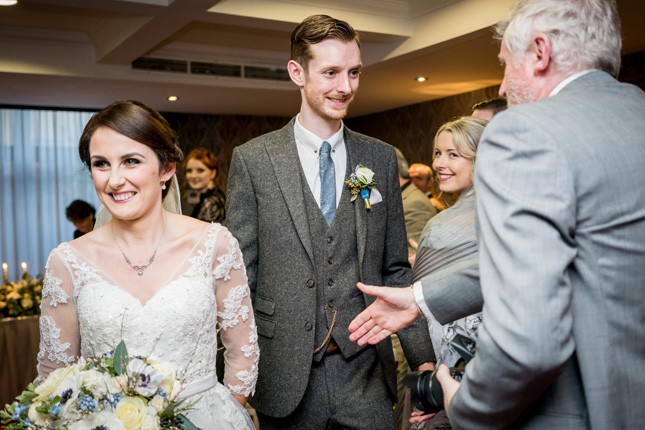 It's probably a good thing they did, because they only had three and a half months to plan everything, while working full time, planning their emigration and looking after a two year old. No pressure, then! "I found that once I made a decision on something there was no going back or changing things... I have always had an idea of the style of dress I would like so when I found my dress I bought it on the day," laughs Lauren.
Lauren bought 200 jars in various shapes and sizes, mostly from IKEA and Sostrene Grene, as she wanted to have a candlelit dinner. She DIY'd all these jars, adding lace, pearls and sparkle to create candleholders. "I'd say deciding to make the candle centre pieces and wedding favours was far more work than I anticipated. Some nights I stayed up until 1-2 am making candles and sticking lace to jars, but I had fun doing it... When I saw the finished tables and cake display I was so happy with how the room looked relaxed, candle lit and intimate.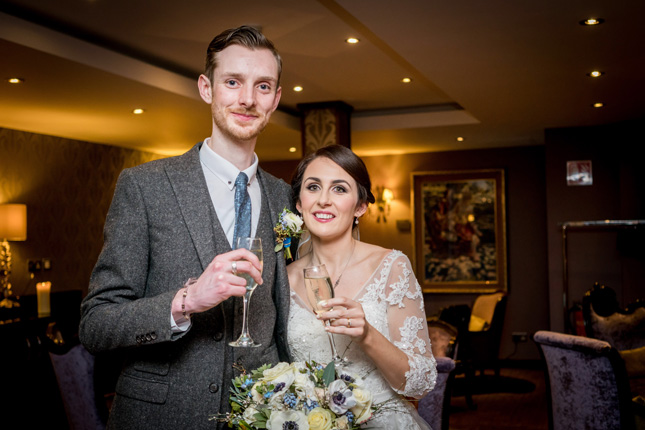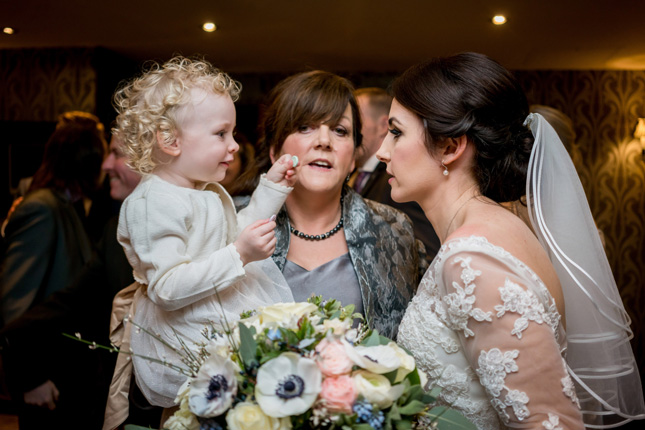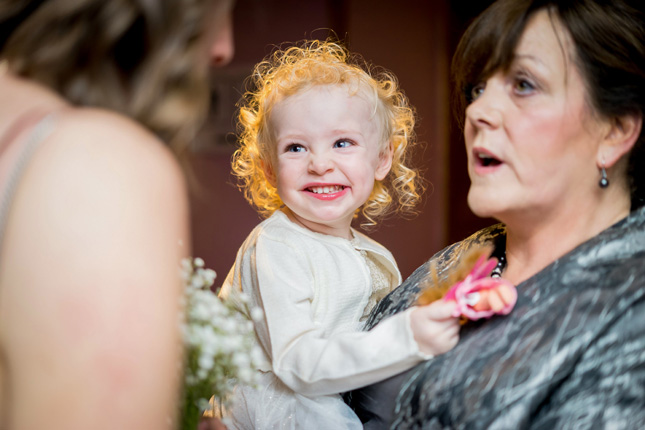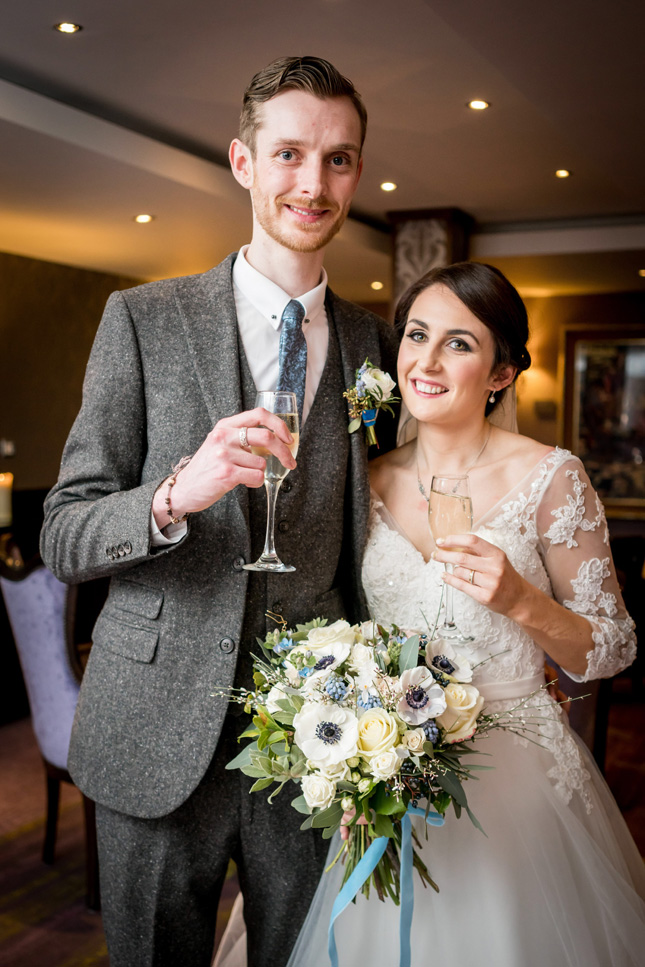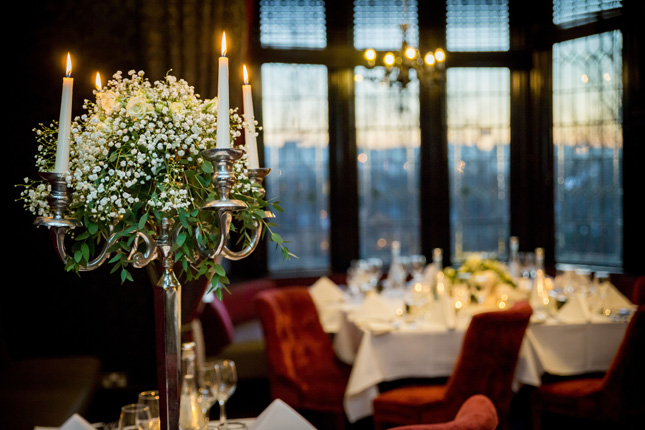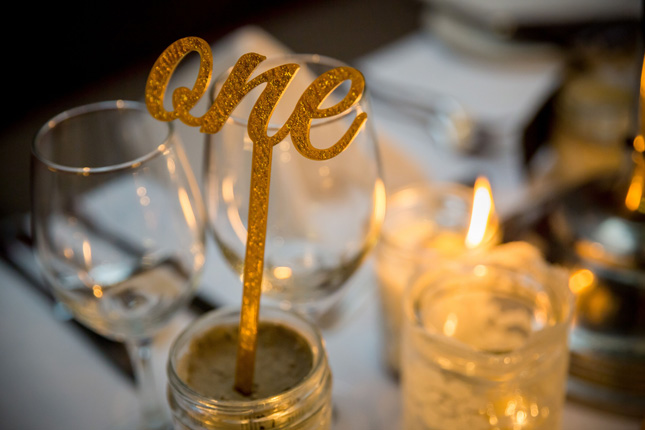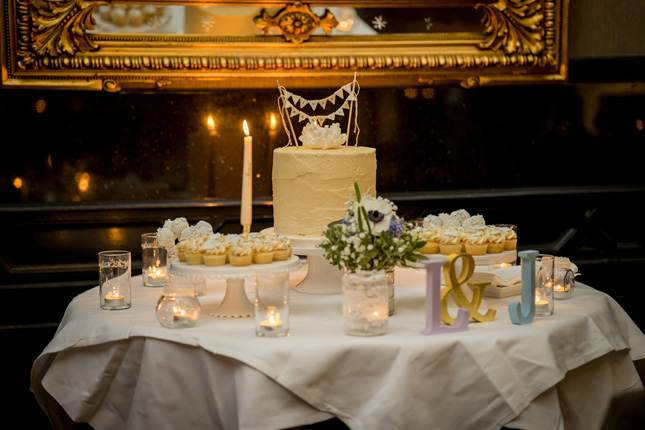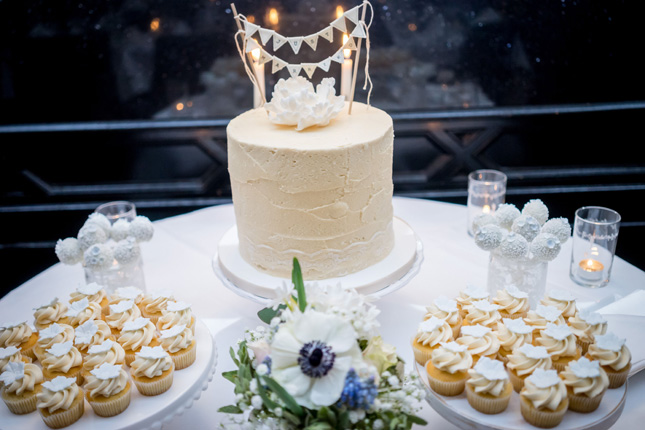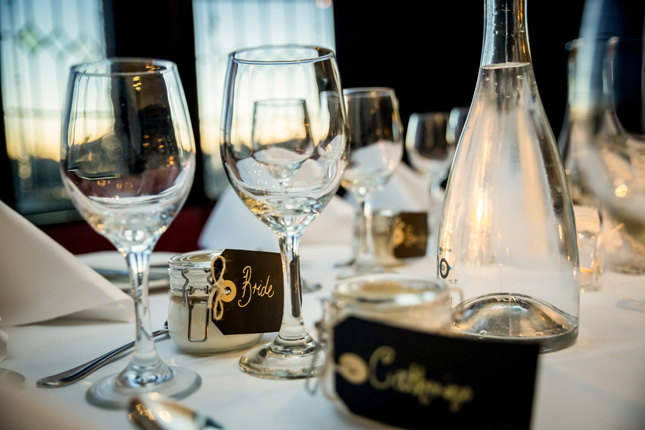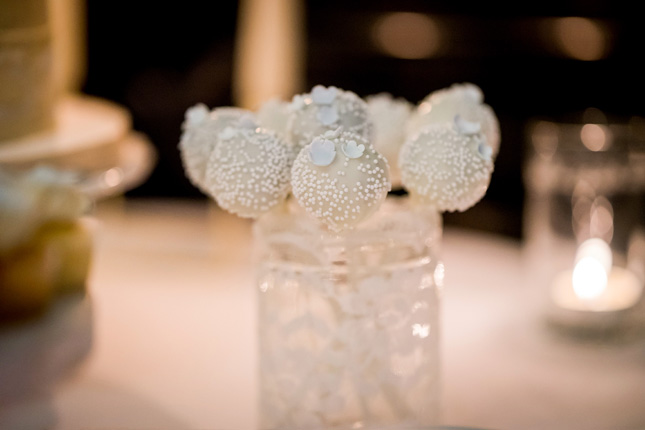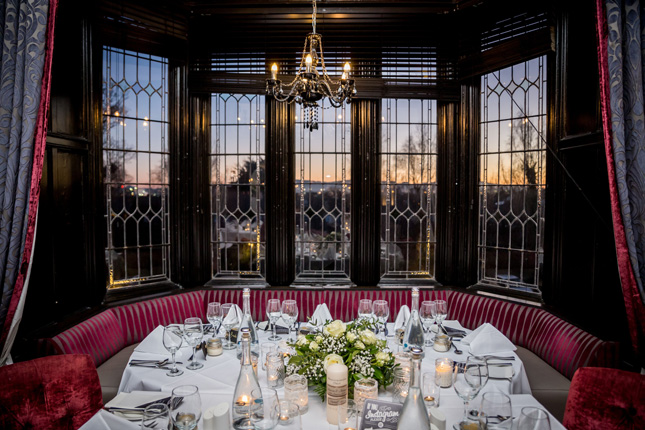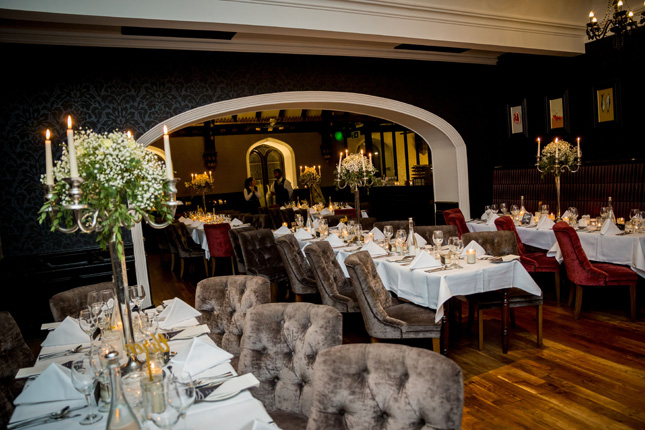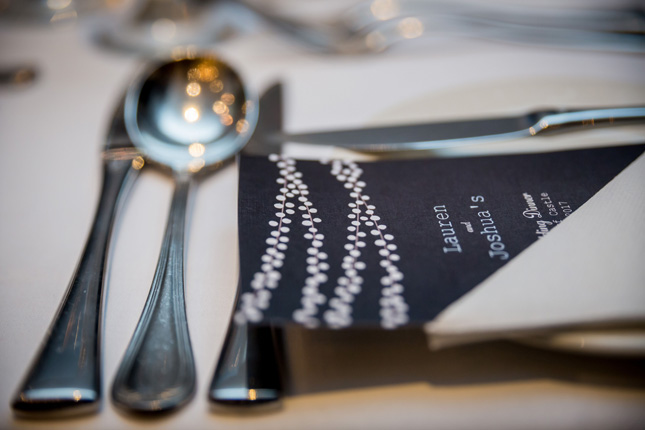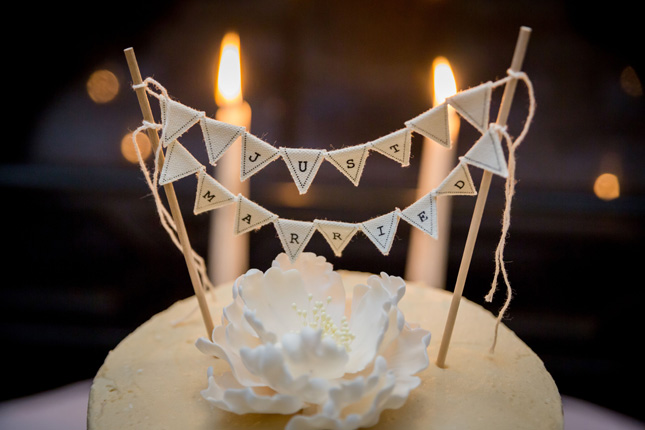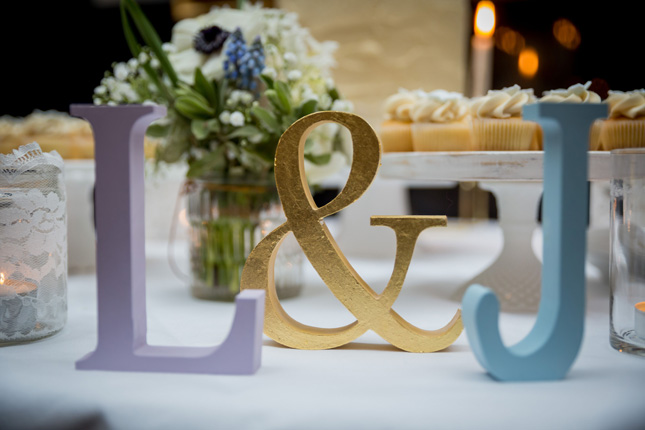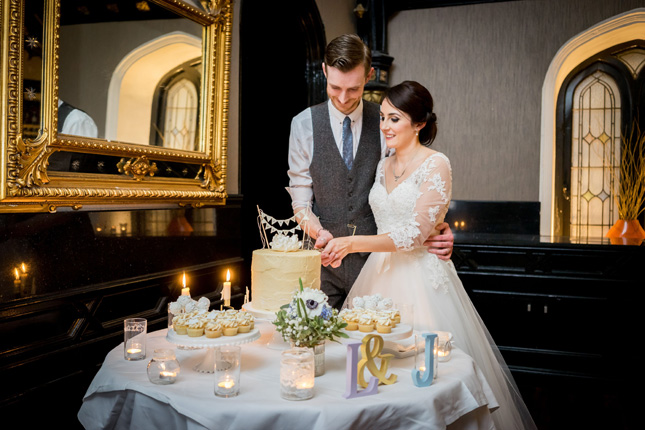 Walking up the aisle and seeing Joshua's face when he saw her first was Lauren's favourite memory of the day. "I had convinced him I wasn't wearing a wedding dress just to mess with him, and so when I walked in he said he was so surprised and just couldn't believe how beautiful I looked in my dress. He had to look away to stop himself crying. For those first few minutes it felt like there was no one else in the room but us, and it was such a special moment," she remembers.
They wouldn't change anything about the day, even despite how little time they had to pull it all together perfectly. "Everything went just how I imagined and josh has said the same. We stayed focused on what we wanted and didn't get caught up in trying to please other people," says Lauren.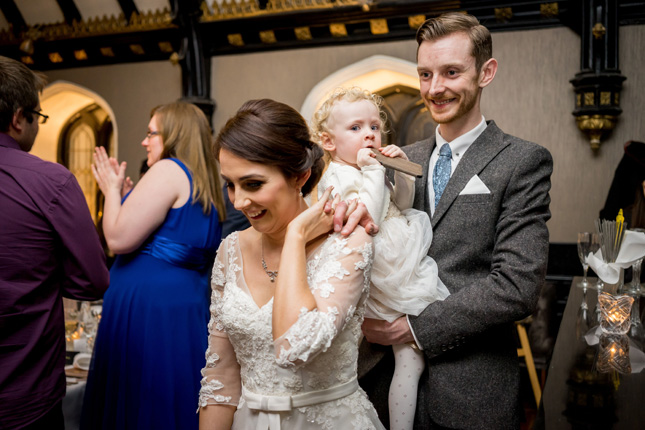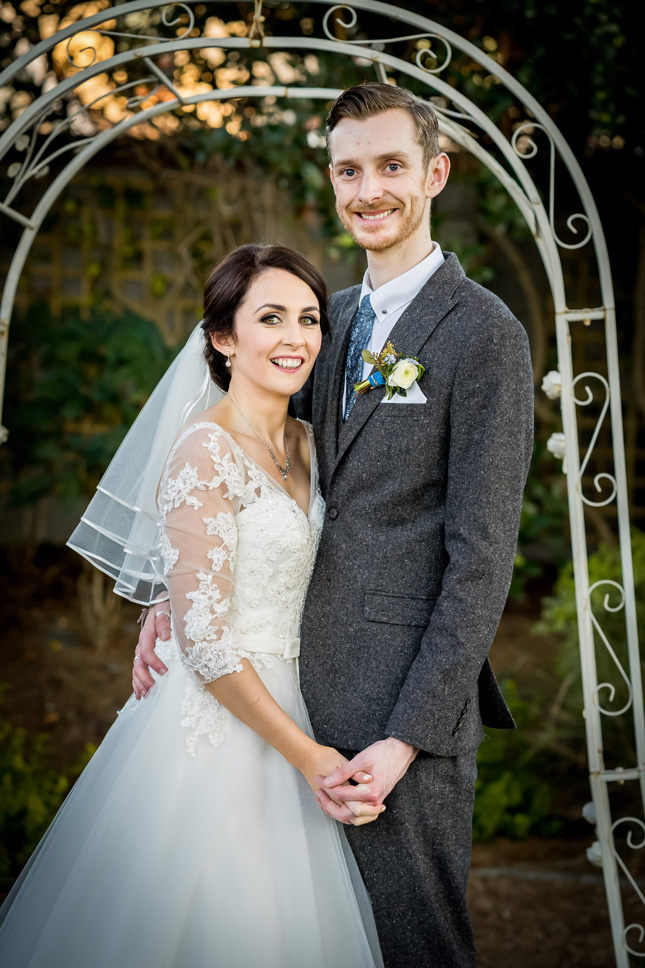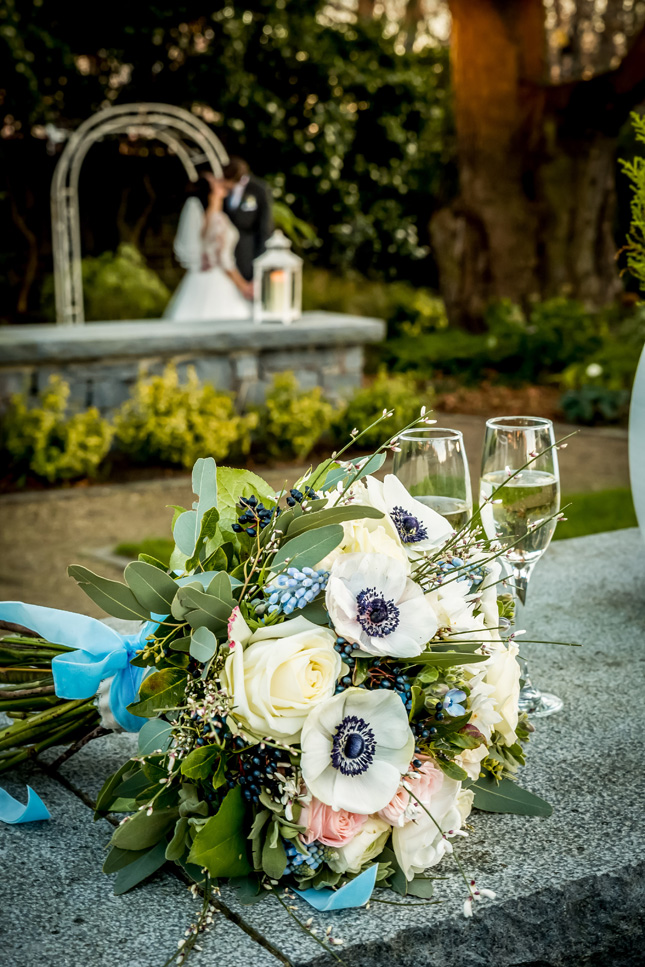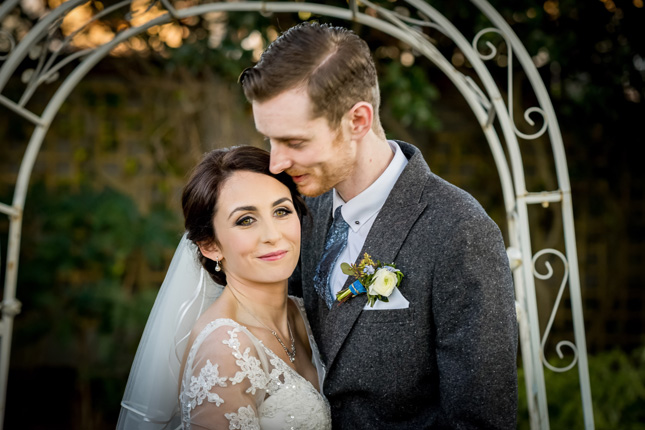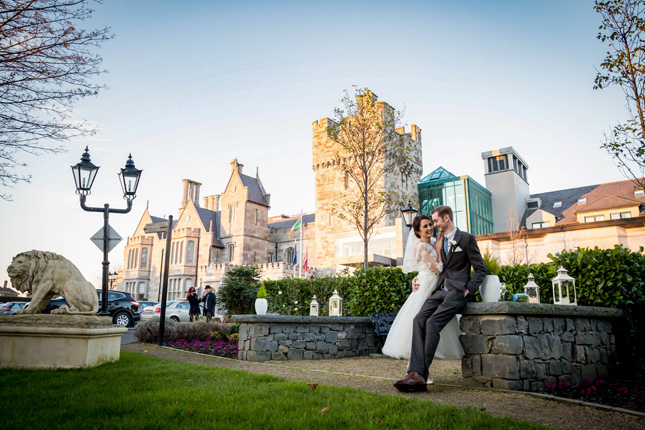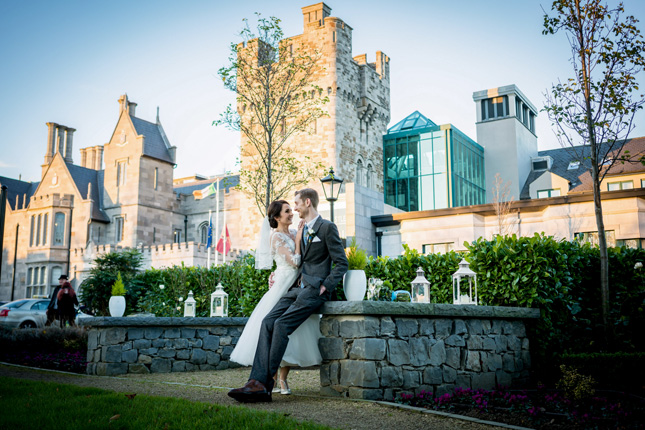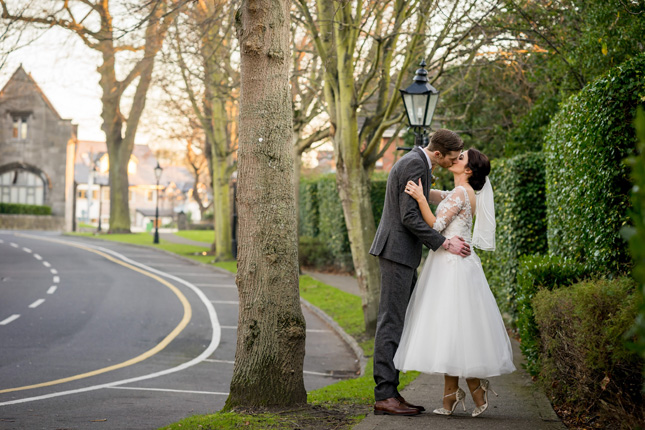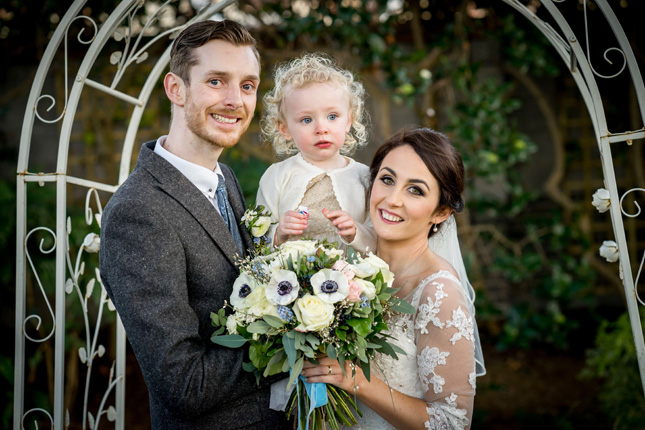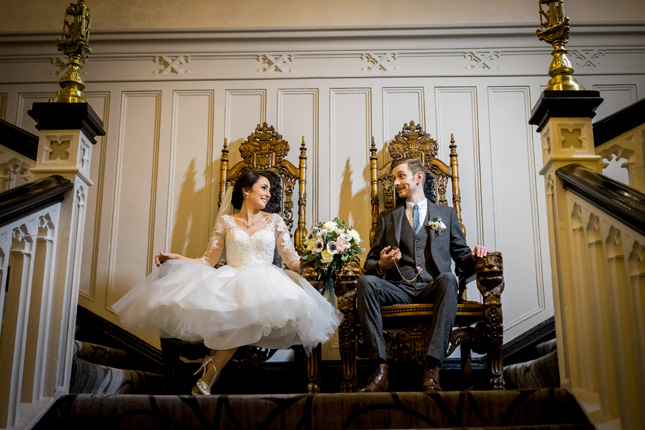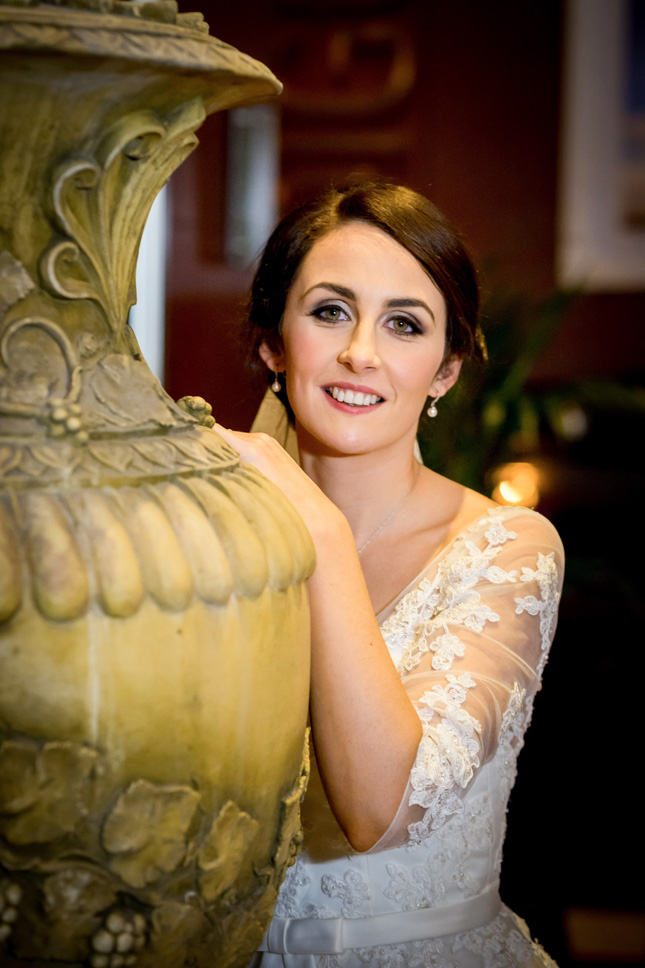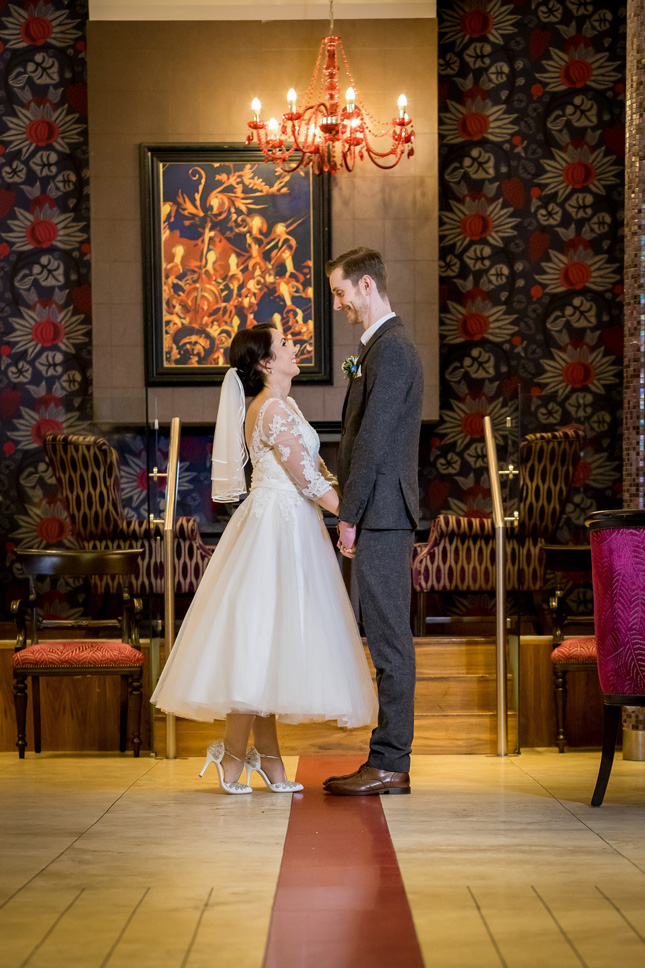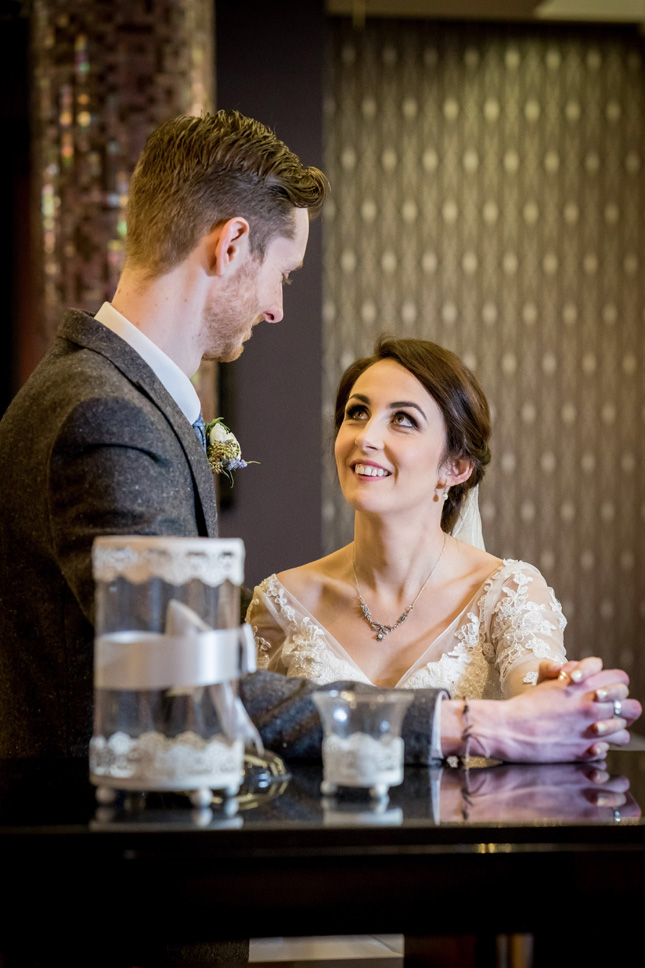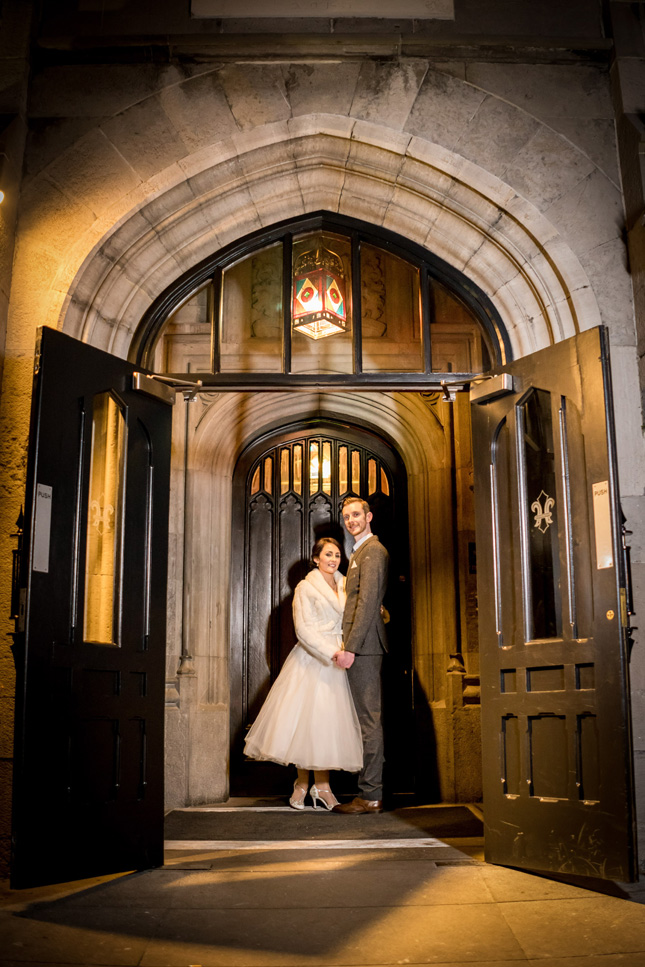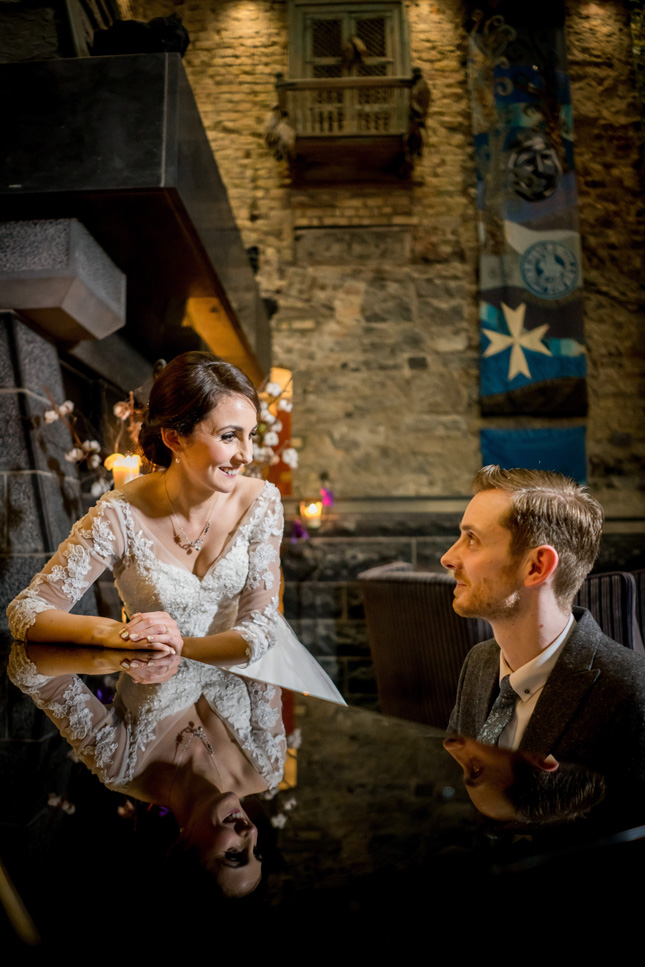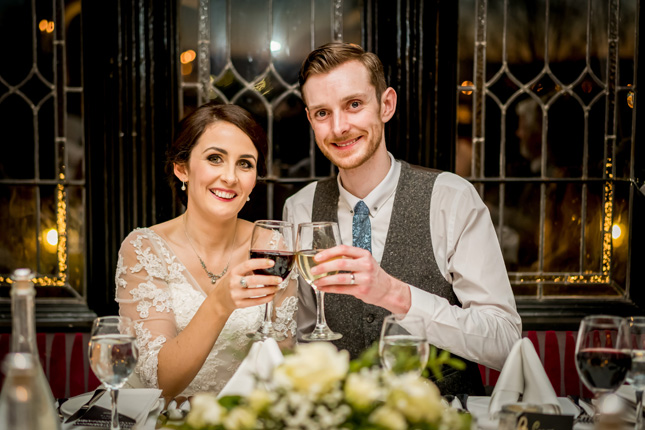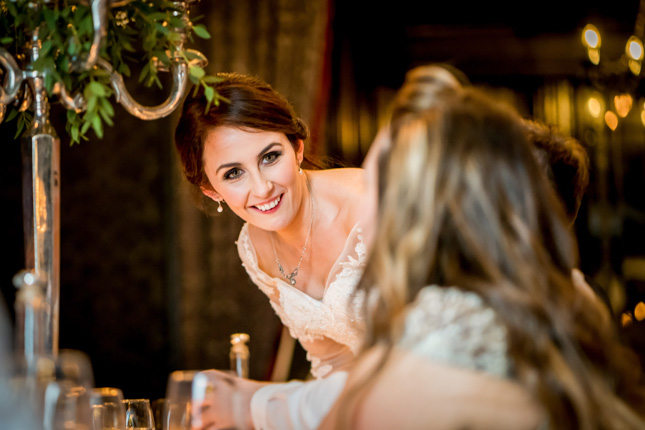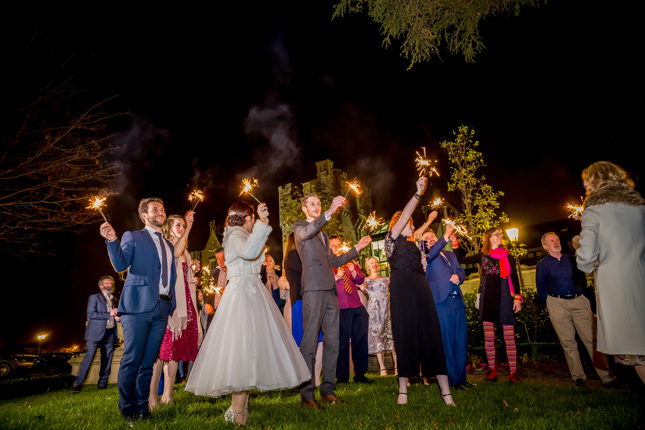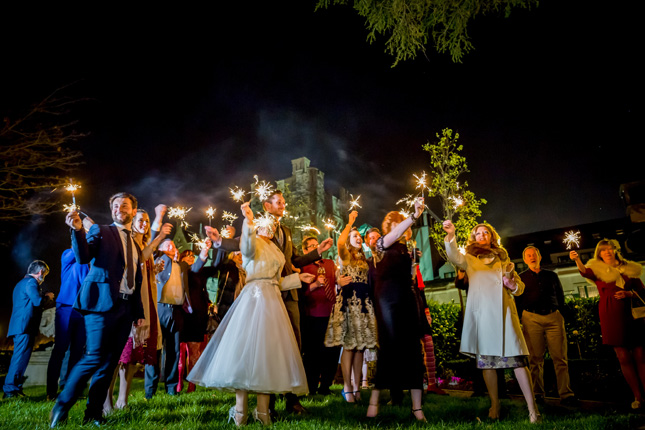 Their advice for other couples planning their weddings? Stay true to yourselves as a couple. "Remembering that it is your wedding day and that it's about your commitment to each other is really important. I think a lot of people can get lost in the details and can forget that it's about you as a couple making a lifelong commitment to each other and that is the important part. I think once you stay on track with how you both want the day to go and not to be influenced or swayed by family or friends then it will be everything you want it to be and more," she says.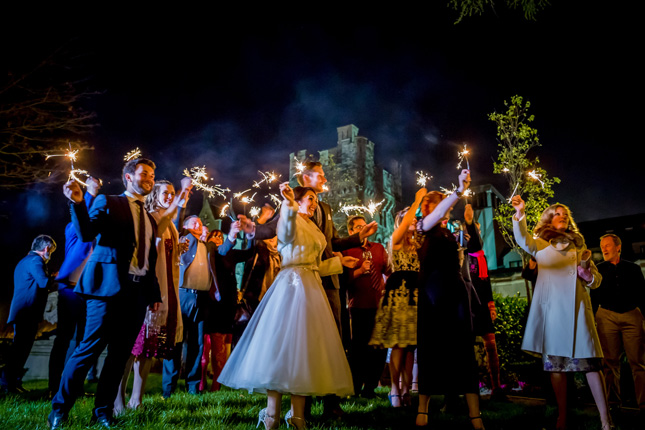 Recommended Suppliers