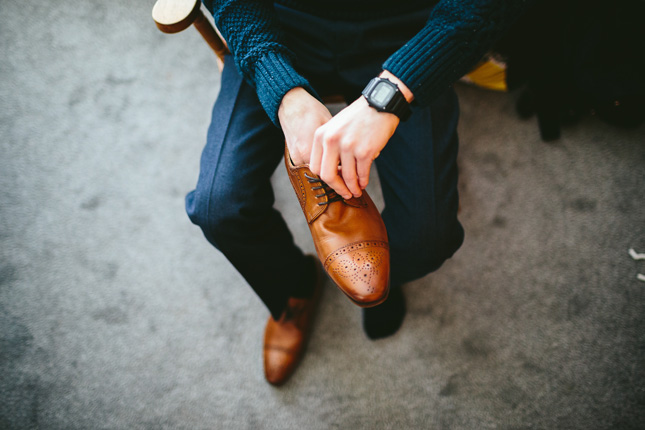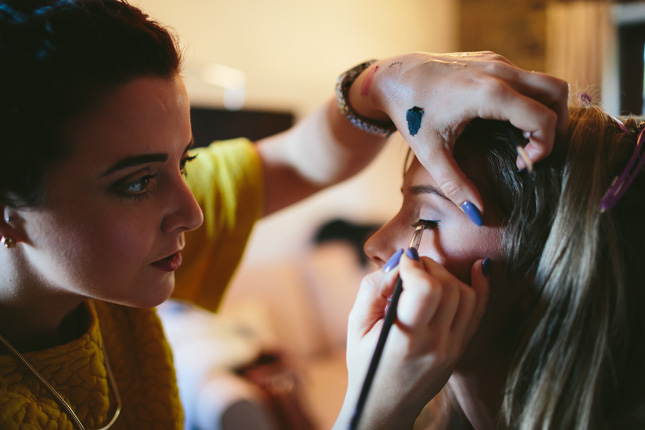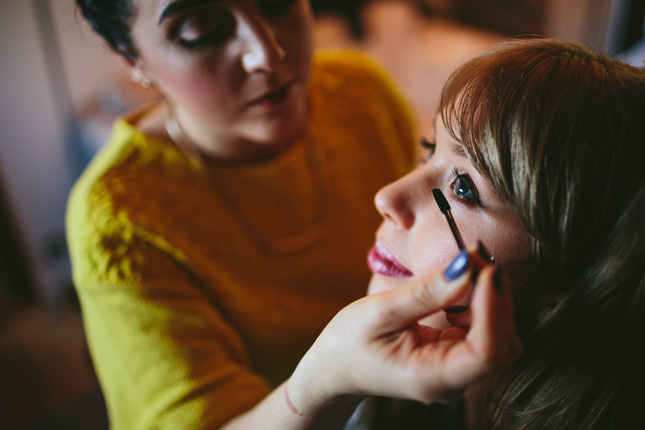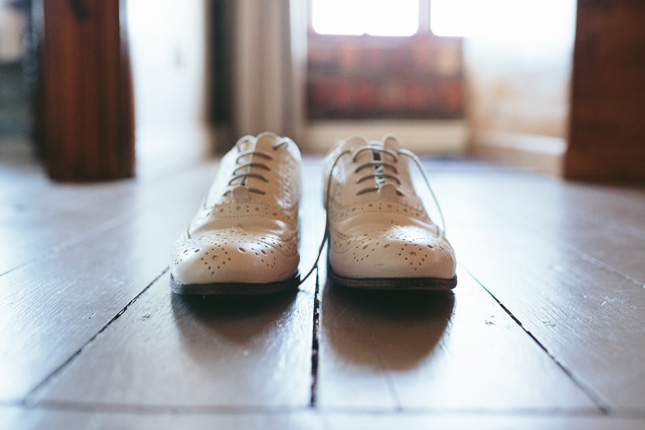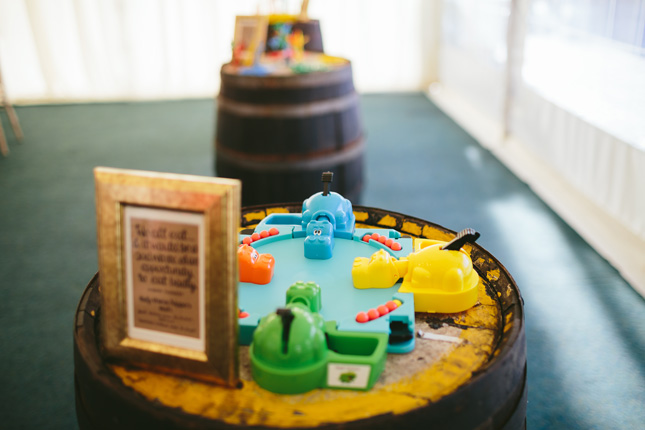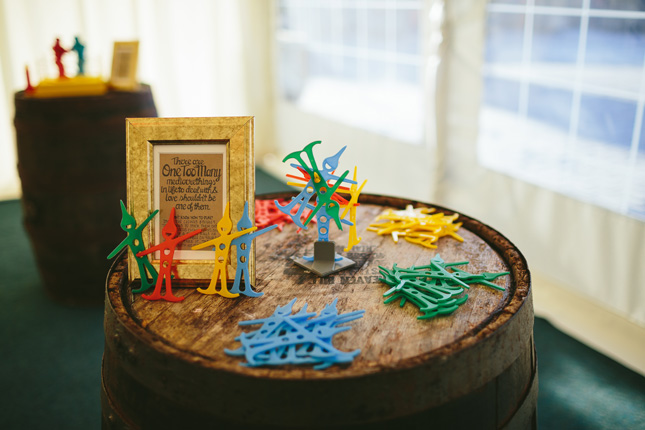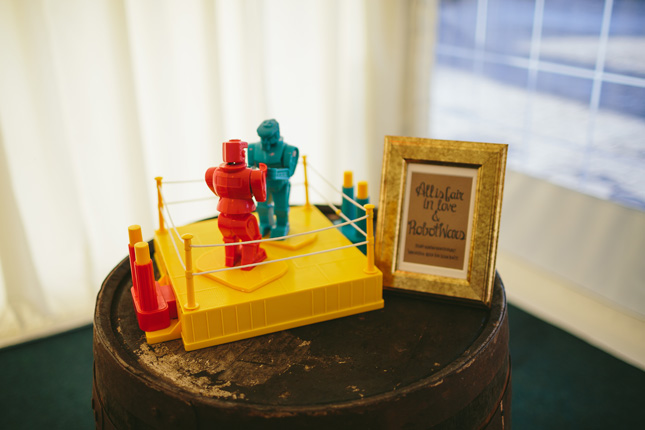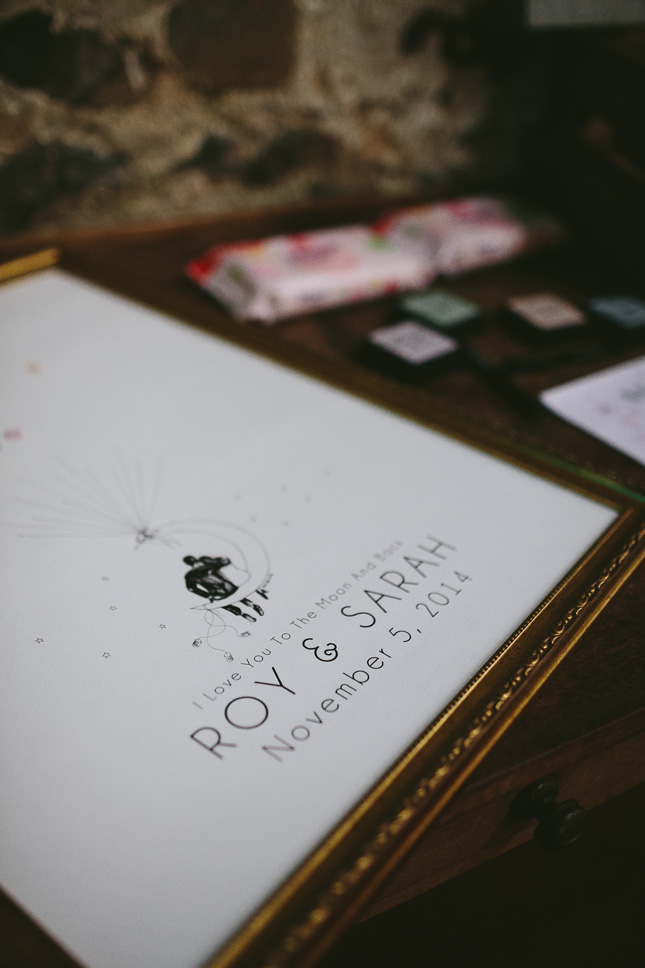 Sarah and Roy go way back, in fact they met when they were just 8-years-old. Fast forward several years of work, study and life in general, the pair decided to give things a go after bumping into each other at a mutual friend's engagement announcement and have been inseparable ever since.
Roy proposed to Sarah during a Disney's 'Up' themed evening. "There were balloons floating in a trail the whole way up two floors, and into my craft den. The balloons were a lovely touch, because on our first date we watched 'Up'. Hanging from each balloon, and on each stair were photos of us, from old to new. When I got to the very top there were more balloons, photos, a handmade ring box and a stunning ring. He did a lovely speech, got down on one knee, and of course I said yes" says Sarah.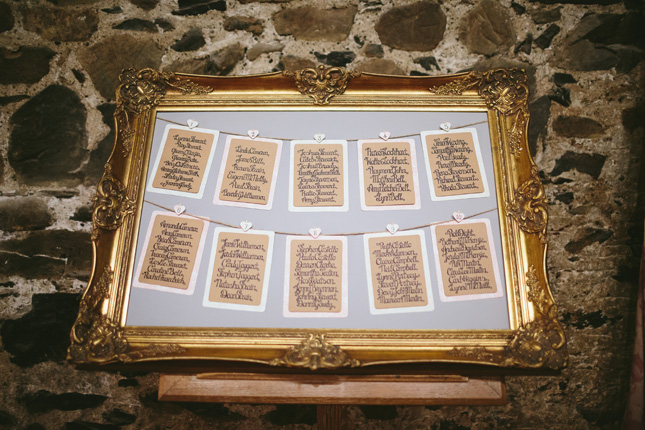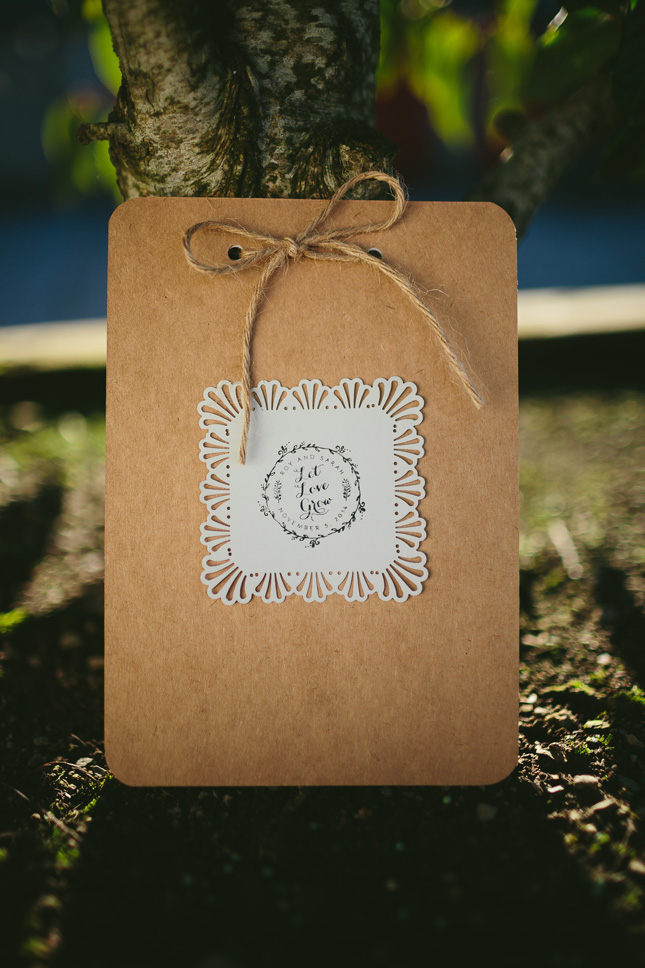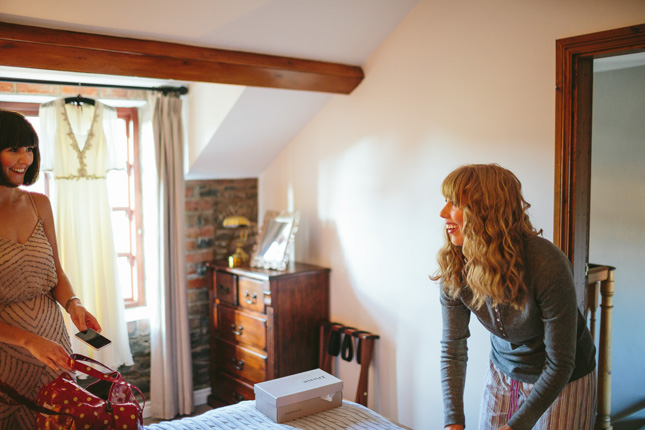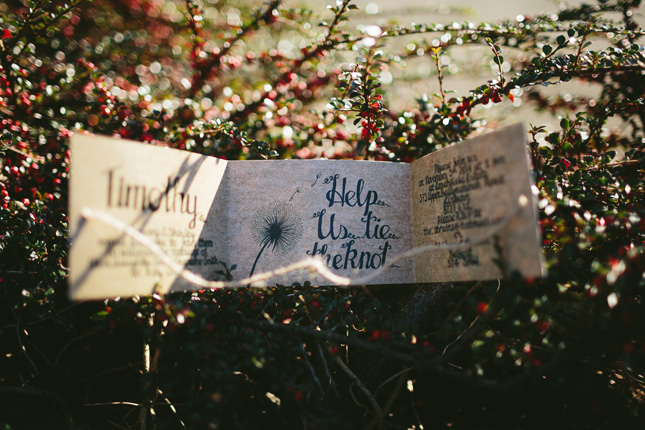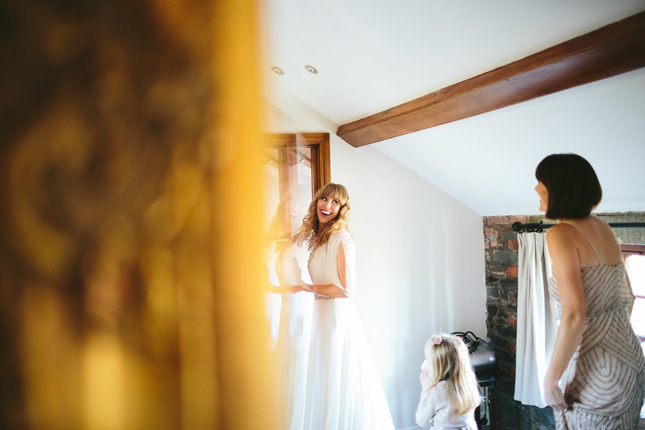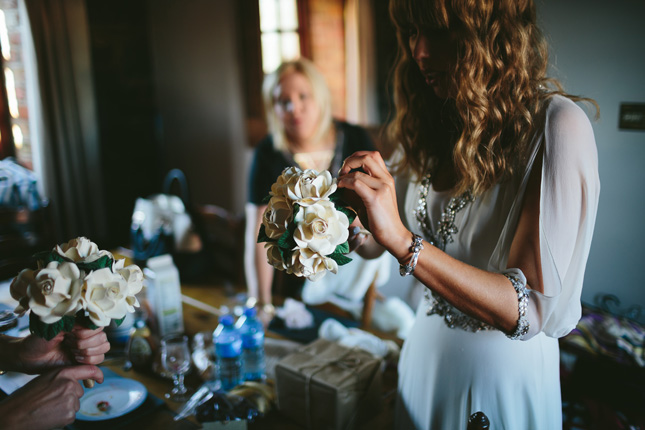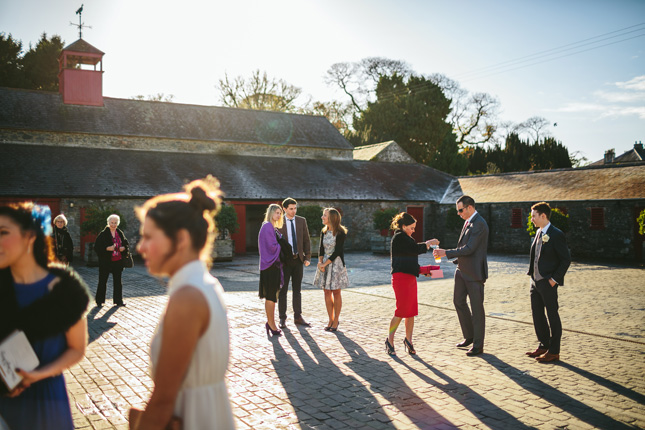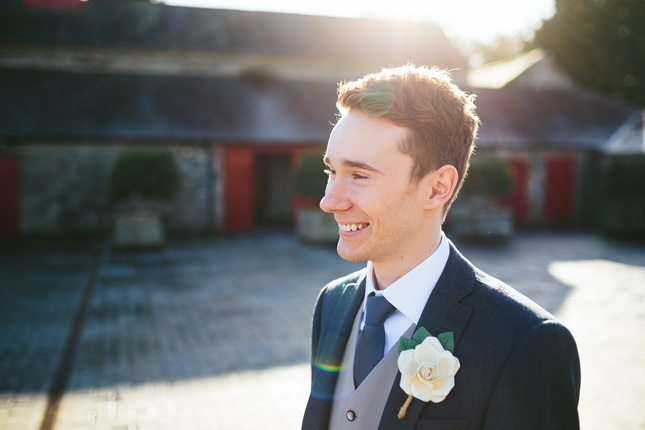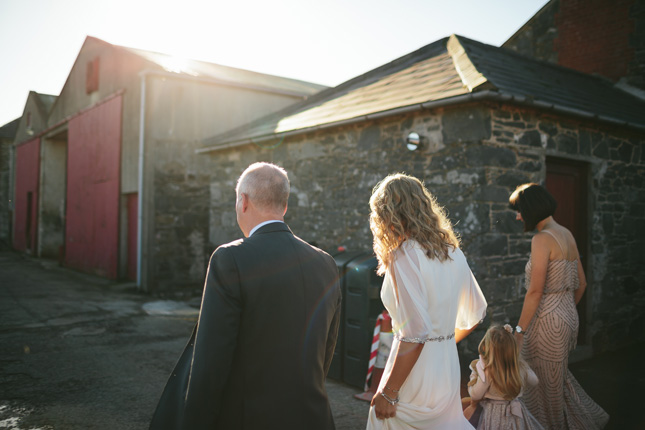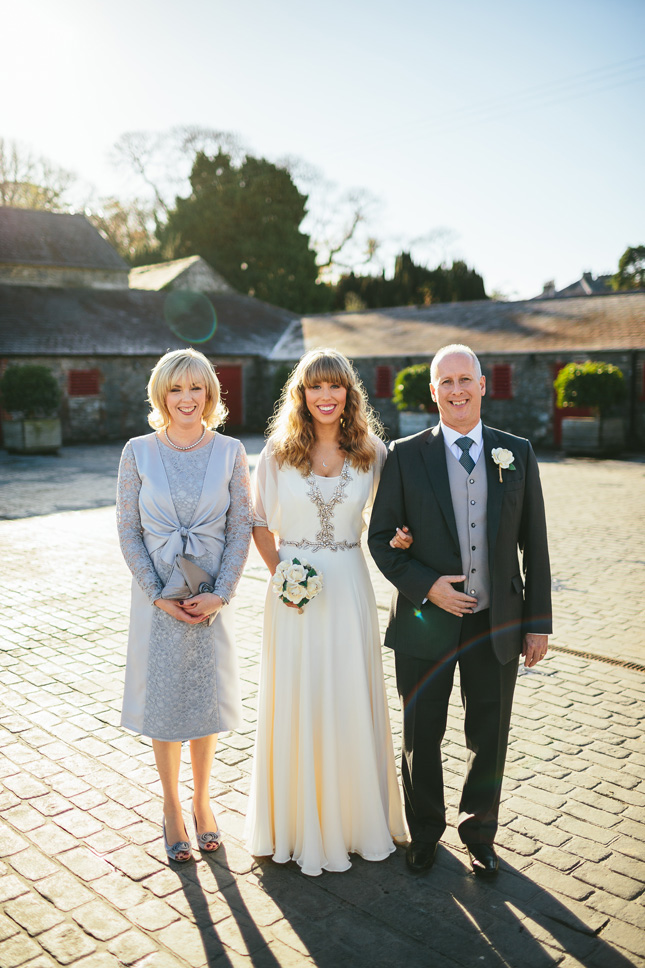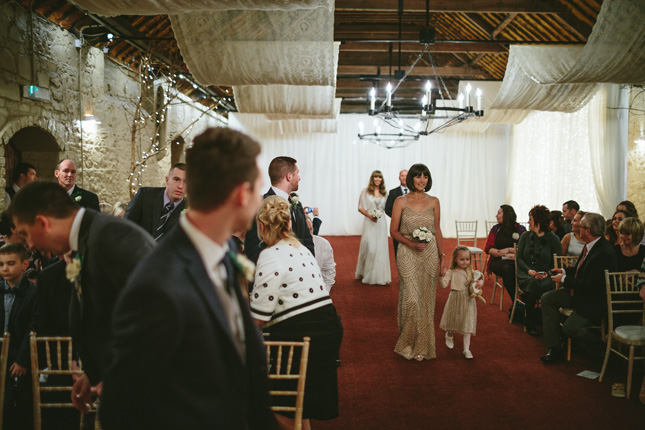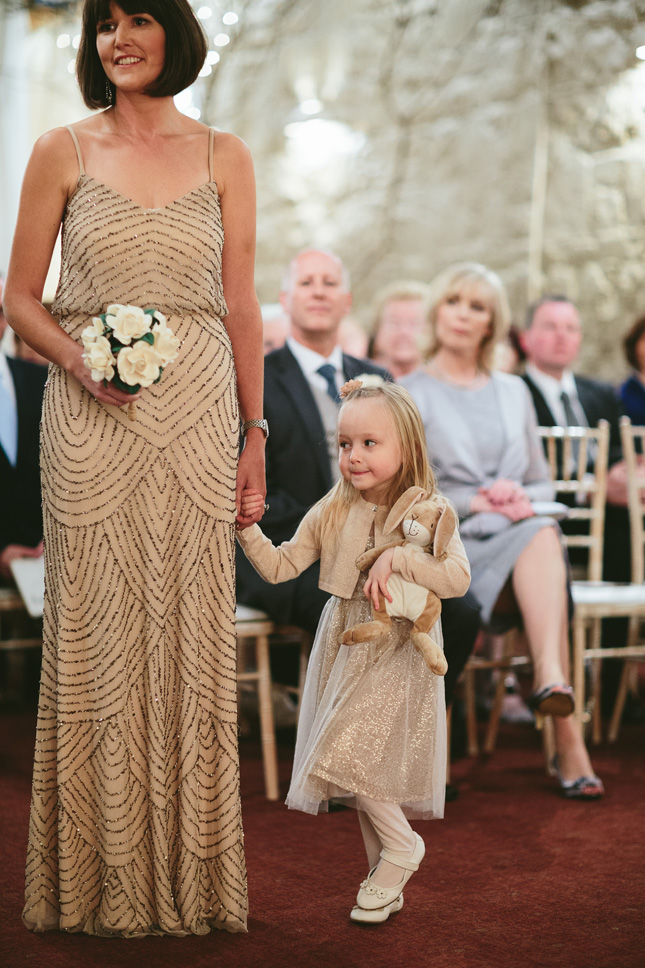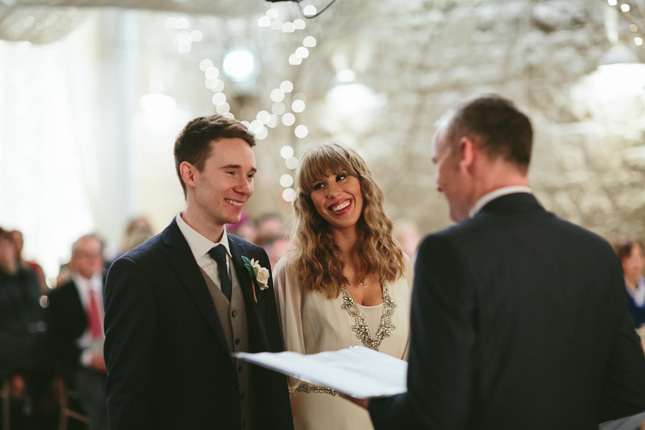 "The venue was perfect in every way. Larchfield Estate is totally gorgeous. The grounds, accommodation and barn are stunning. The staff were also so helpful. I would totally recommend it," says Sarah.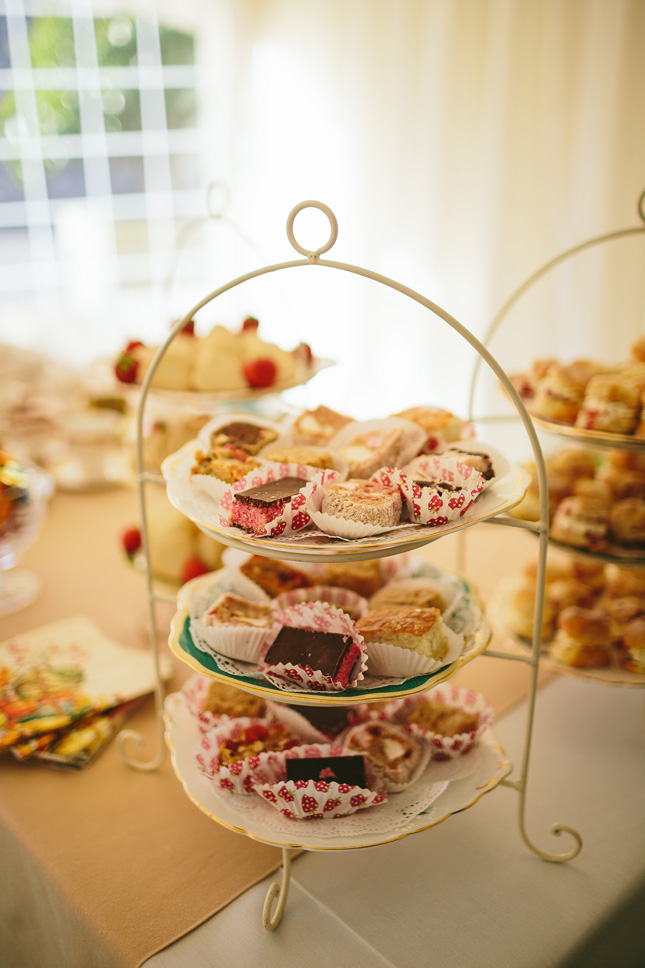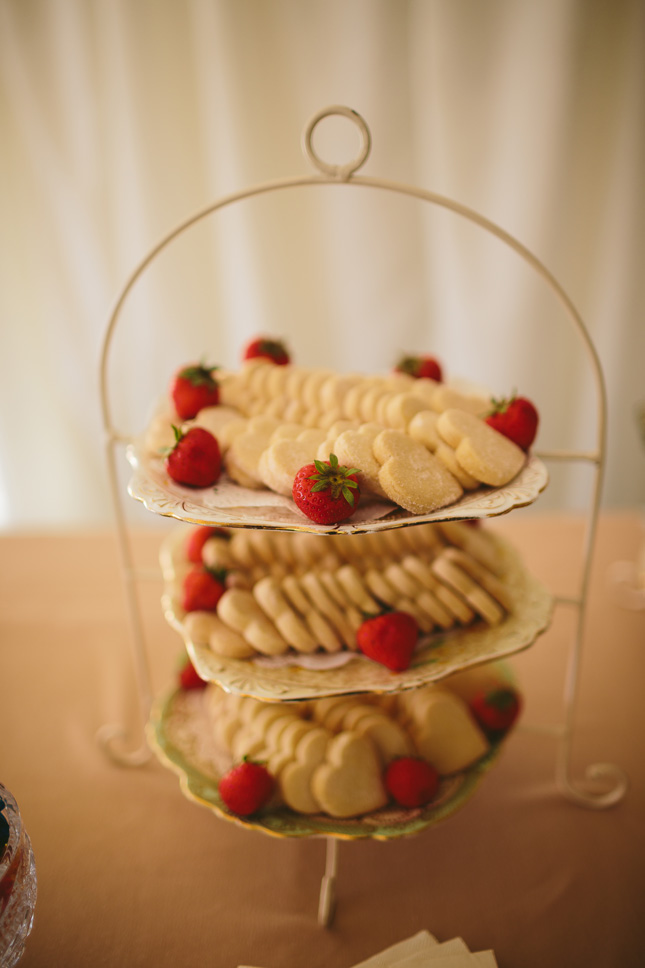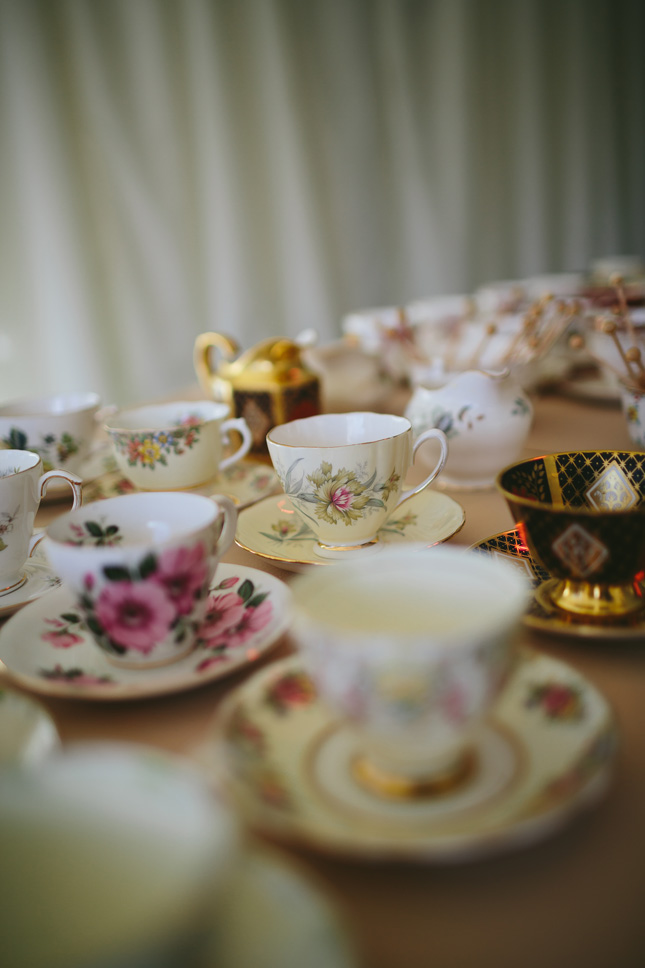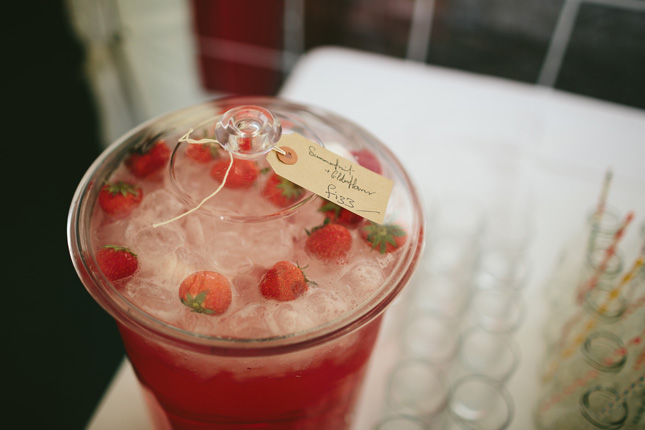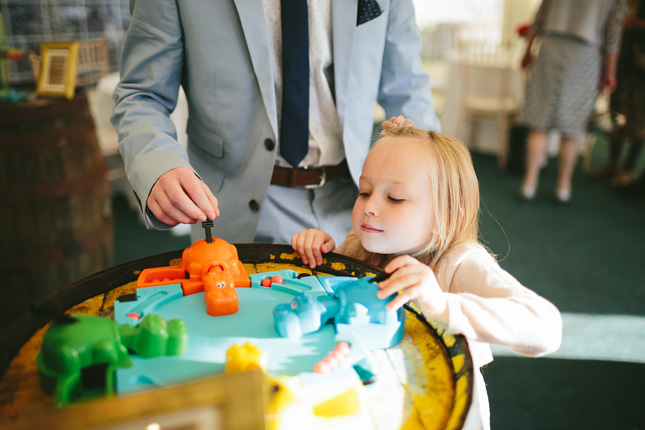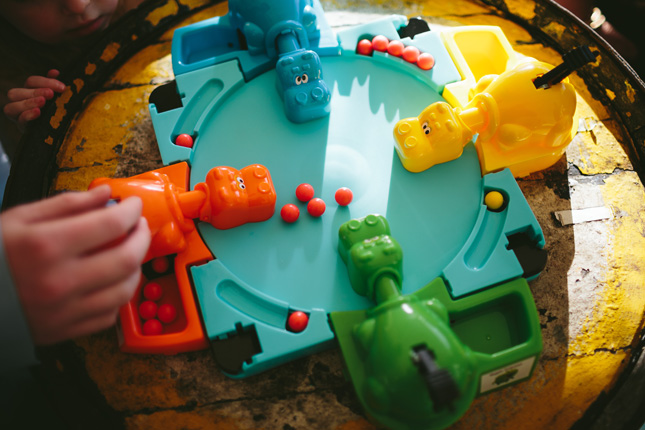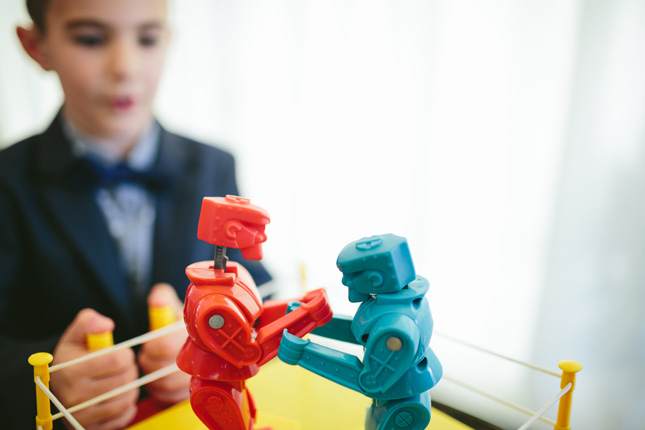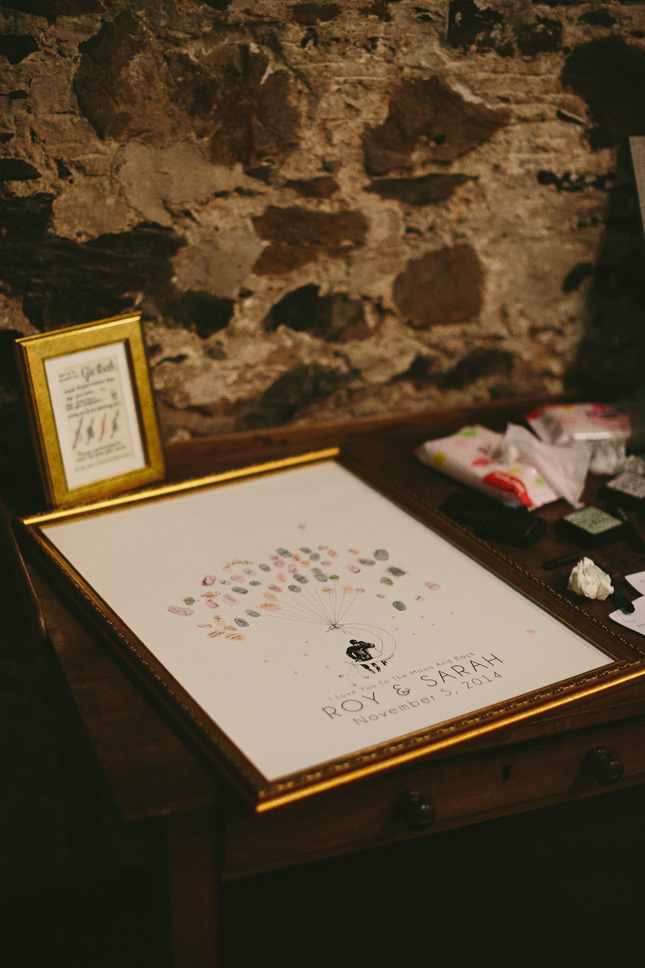 Super organised Sarah says that although she had never organised a wedding before, she had no idea of timelines when it came to weddings. "Lots of wedding blogs have checklists and time guidelines which were quite helpful to point out things that I hadn't thought of, or wasn't too sure of for timings."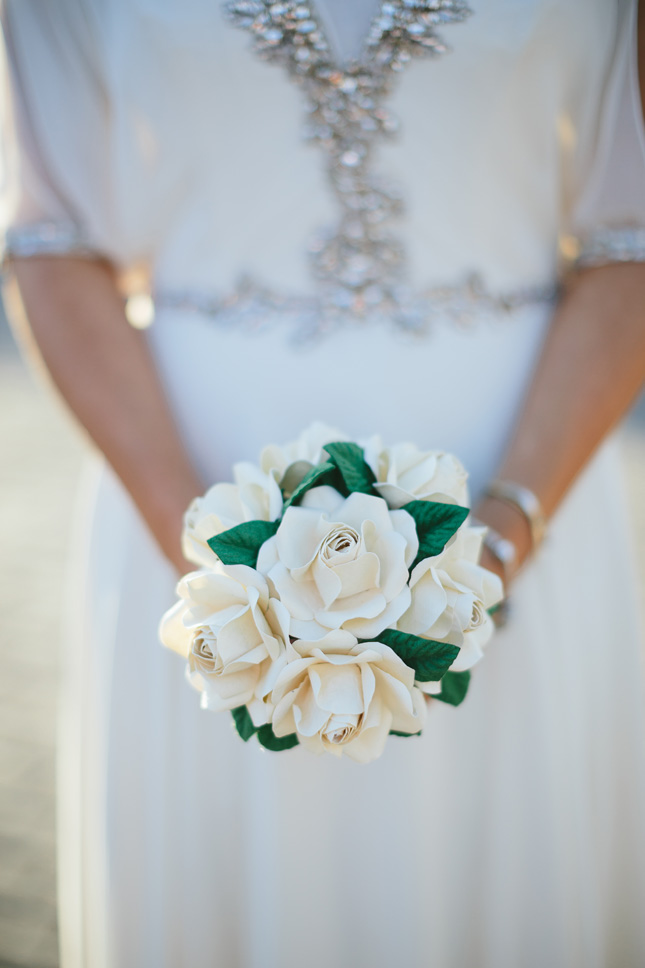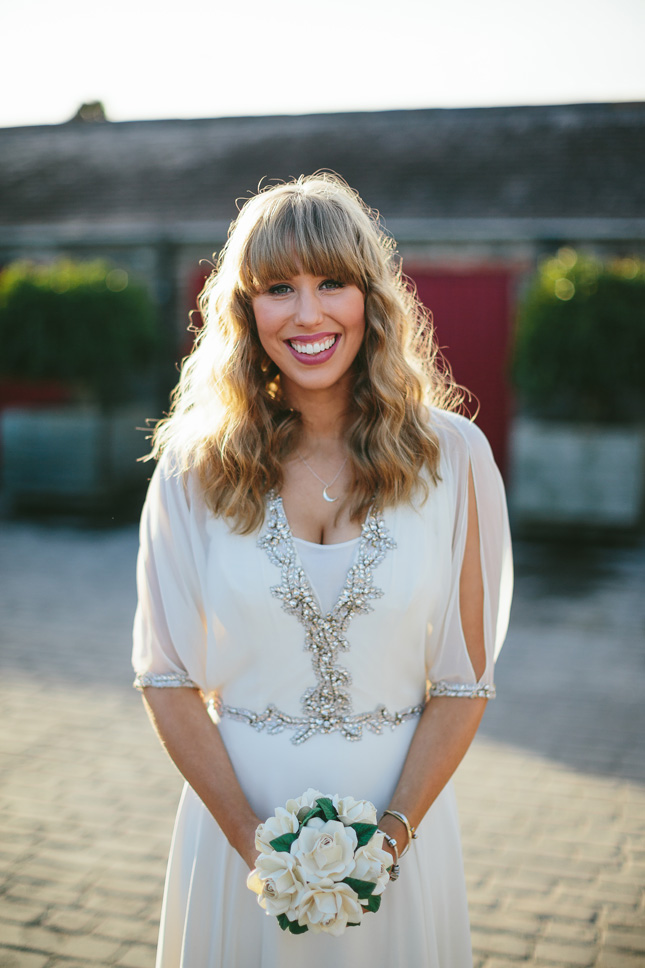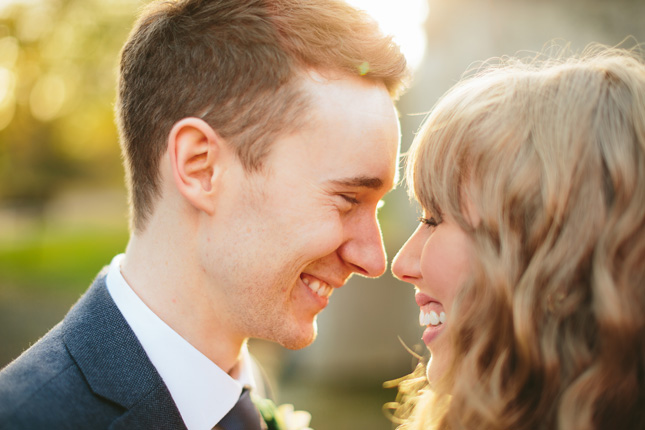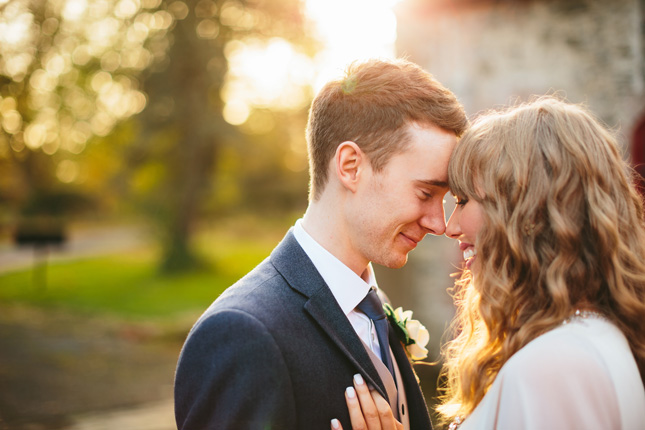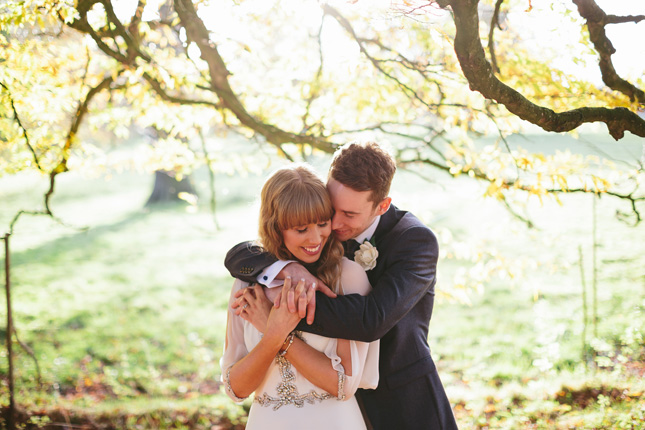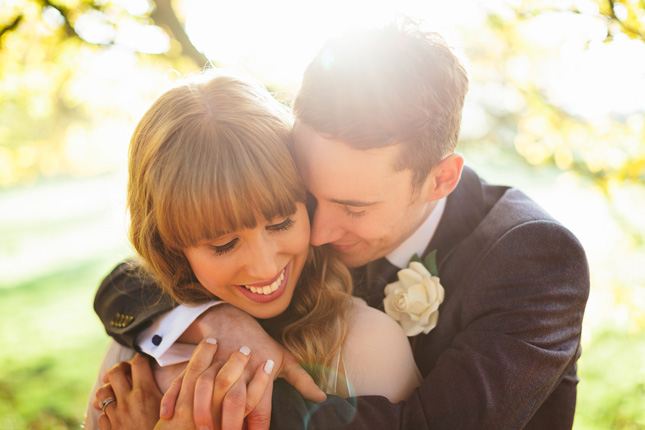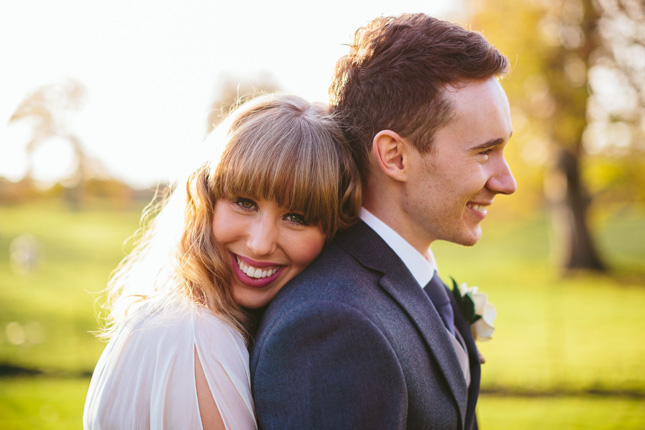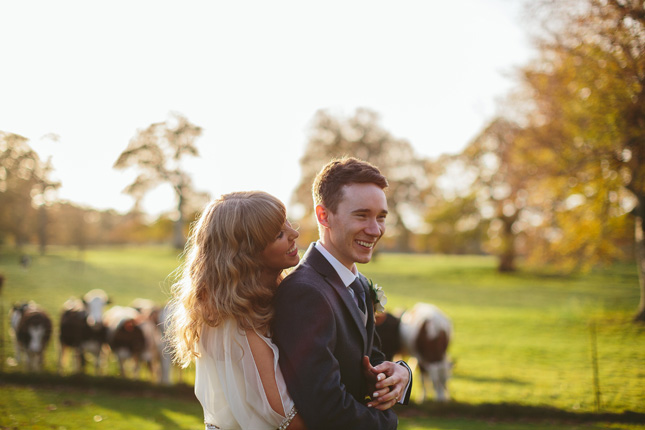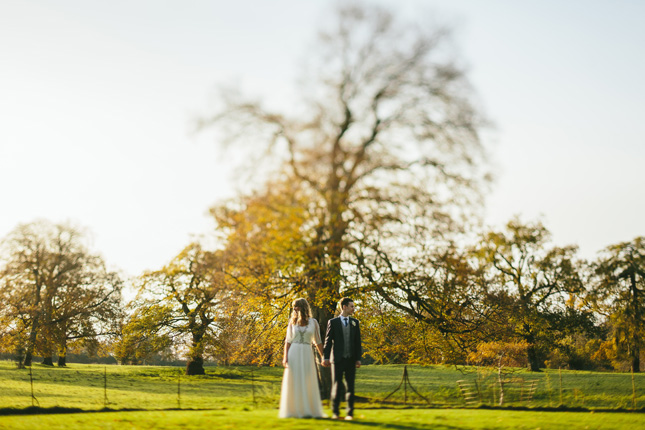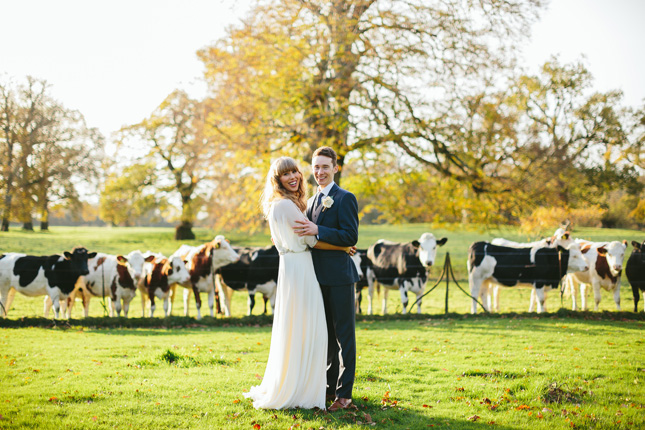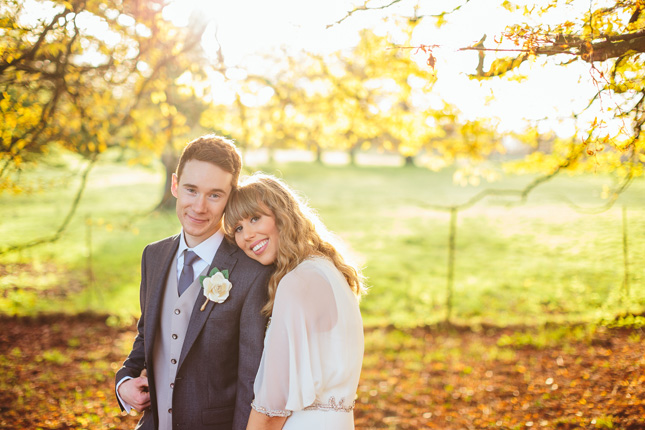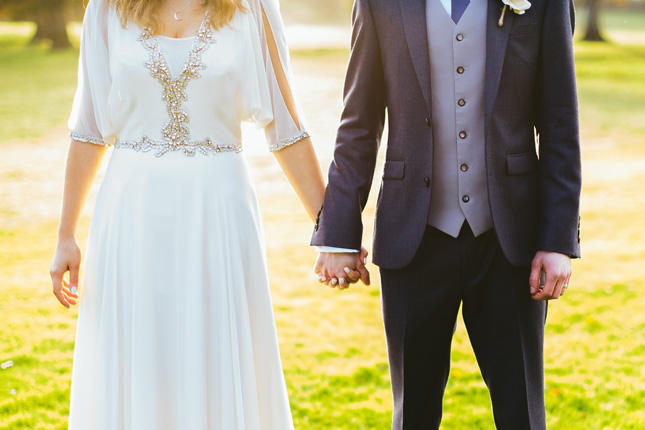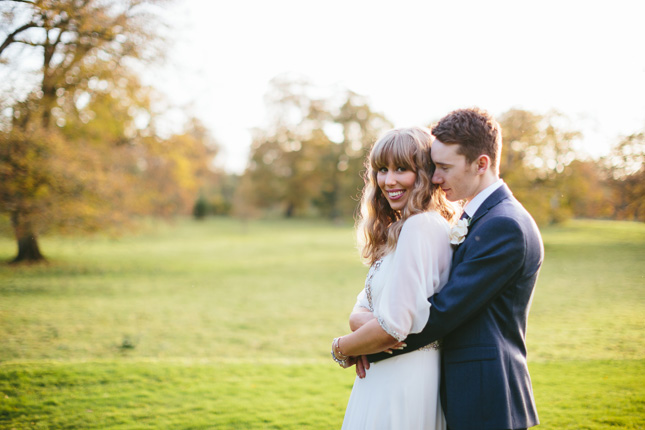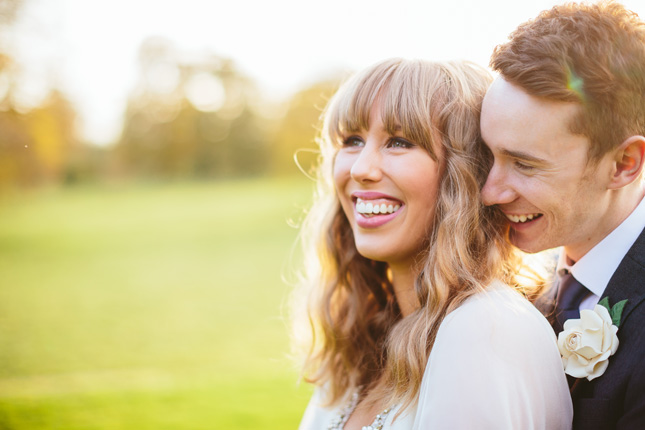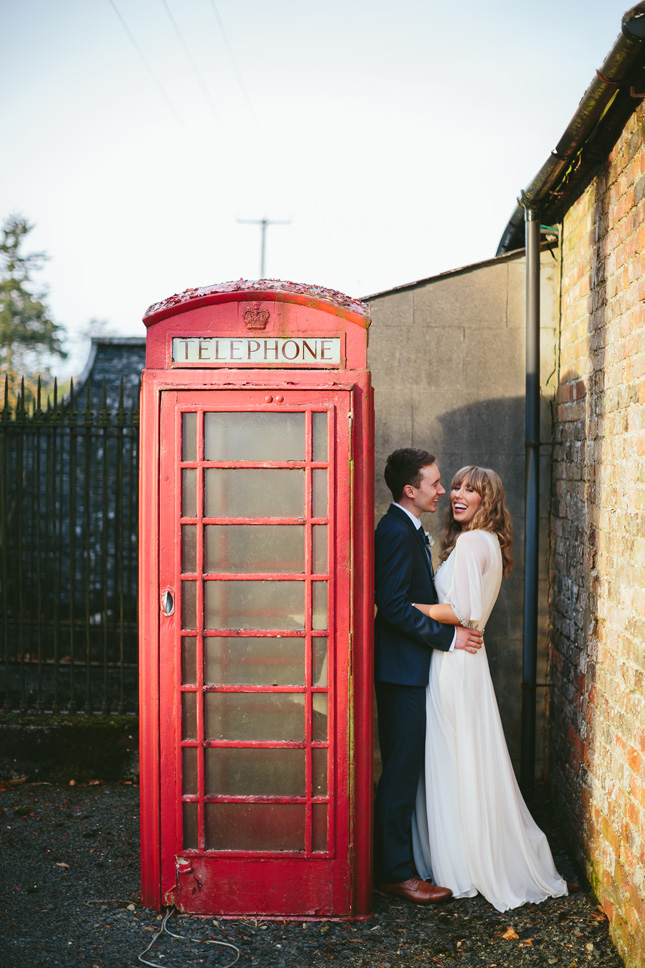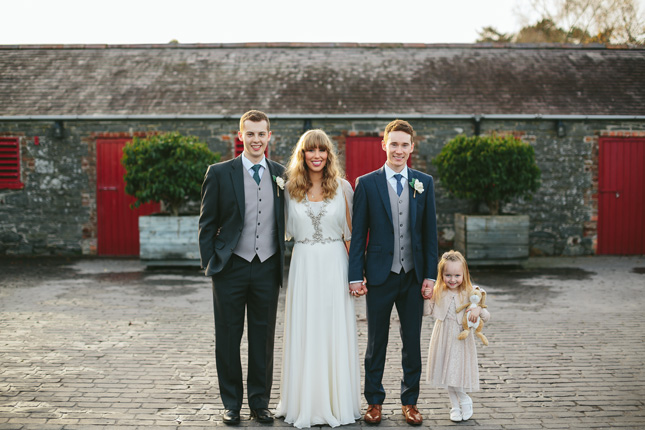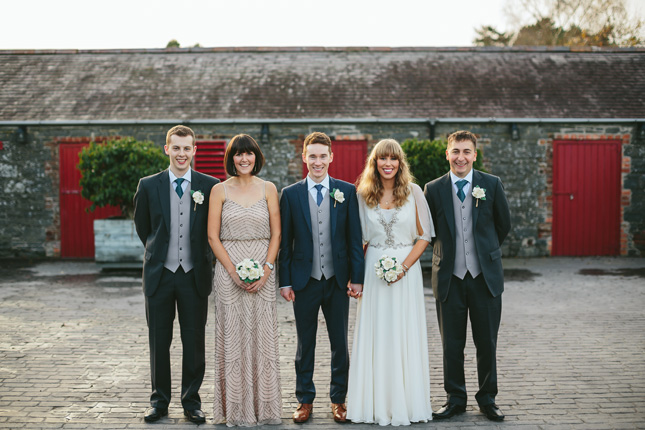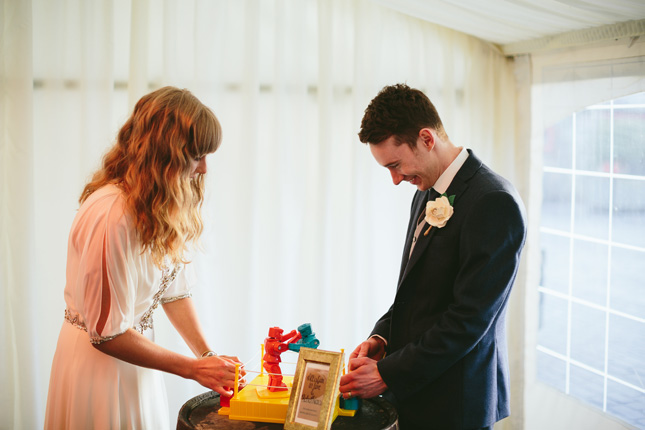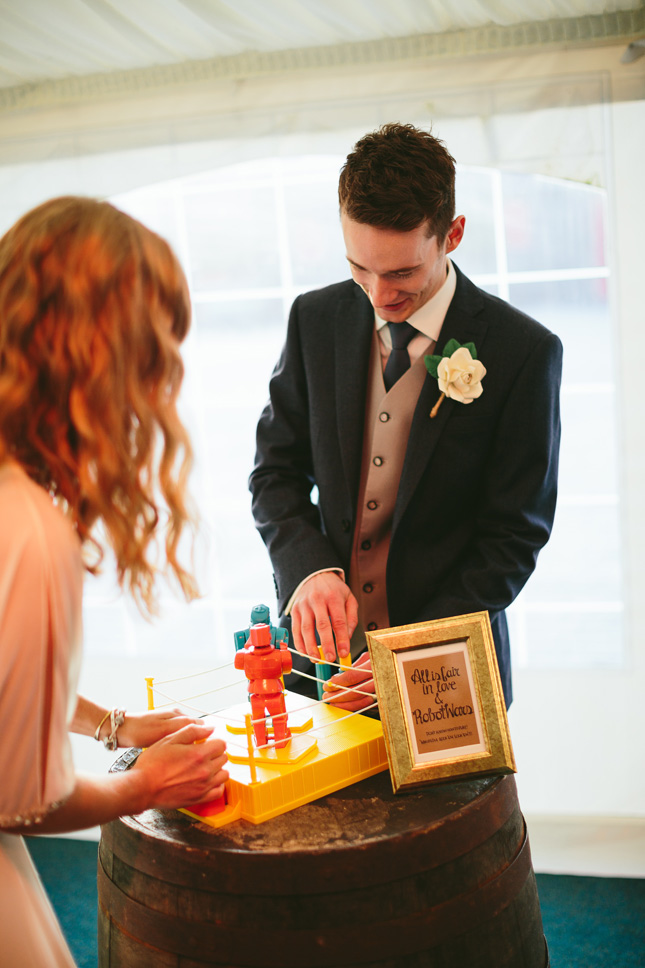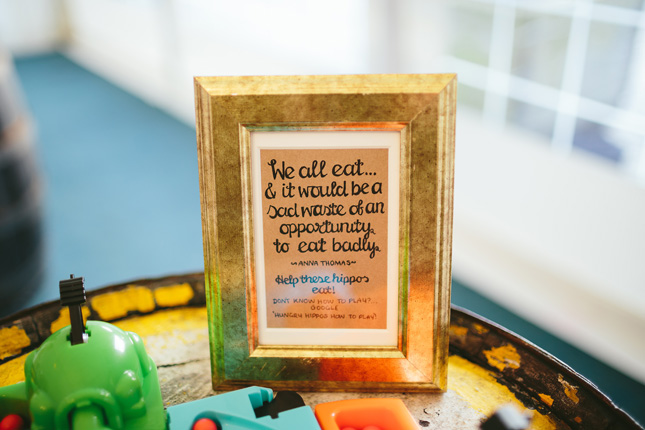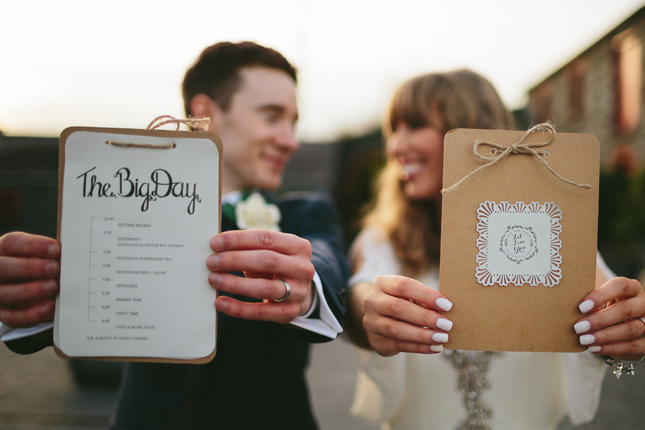 With just four months to plan the wedding after the proposal, Sarah took a risk and decided to get crafty. "I love art, and all things crafty and had decided to make a lot of things for the wedding. There was a lot more planning involved with this as I had to source and order each component, plan shipping times work out a price, and work out if I would have enough time to make it."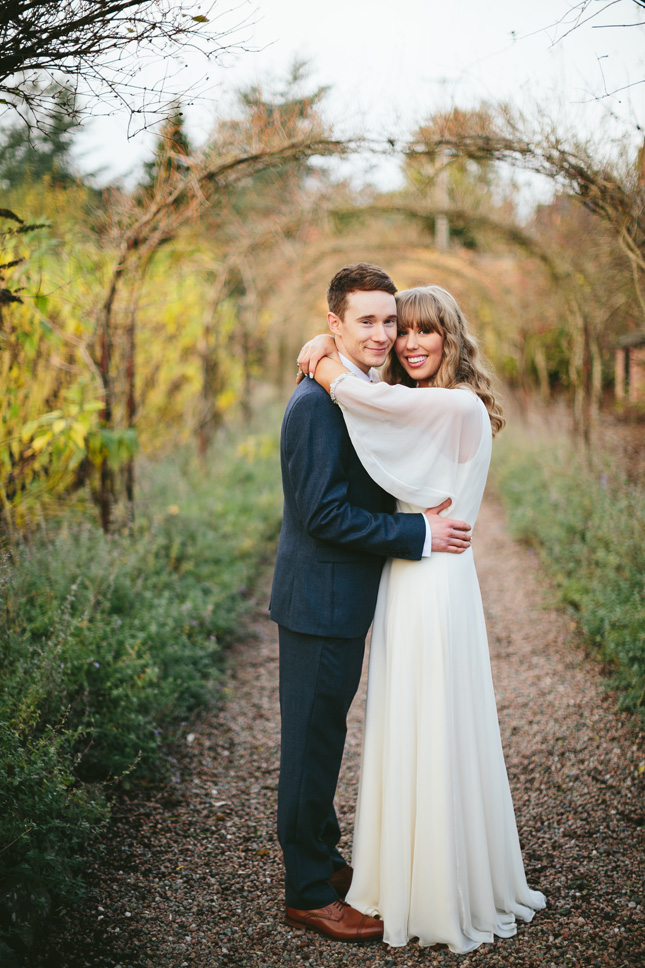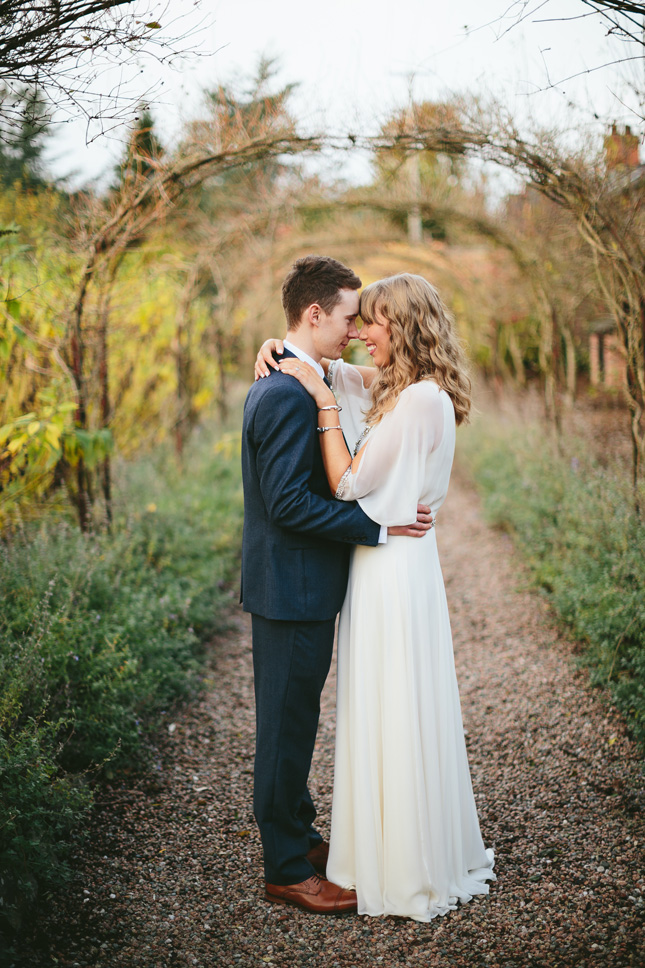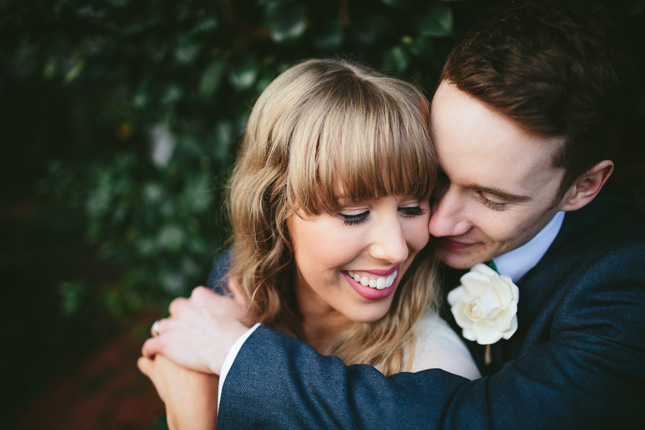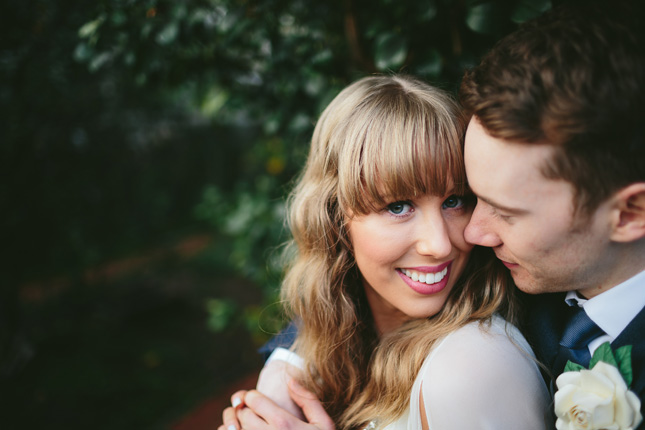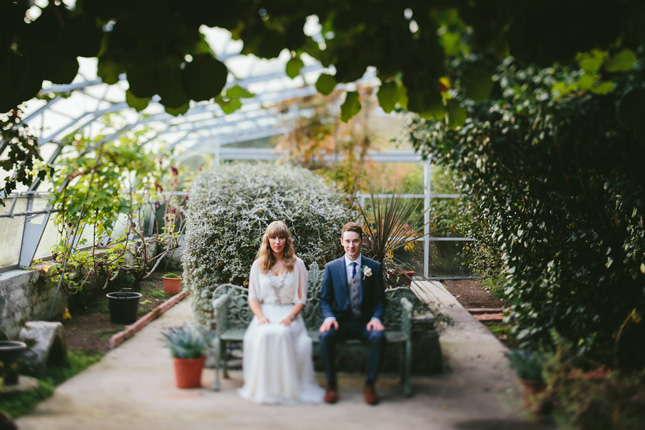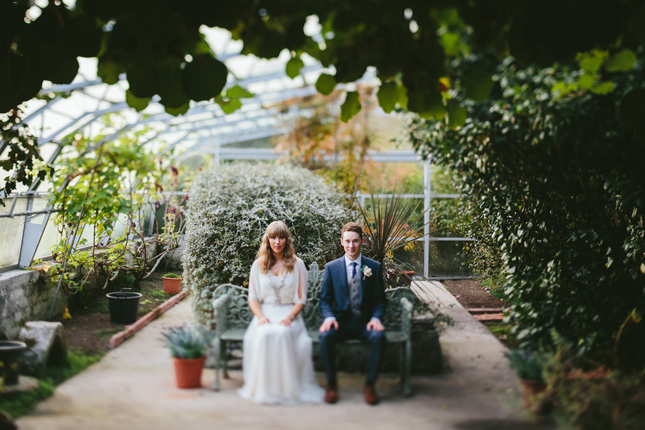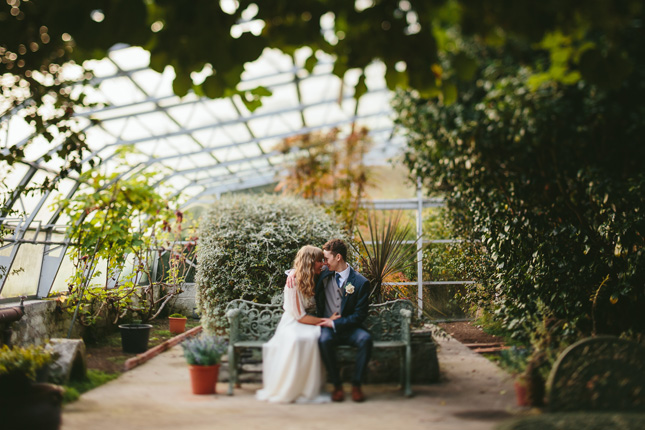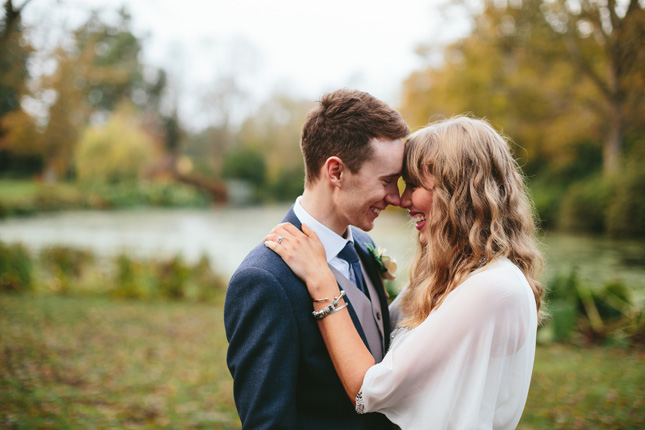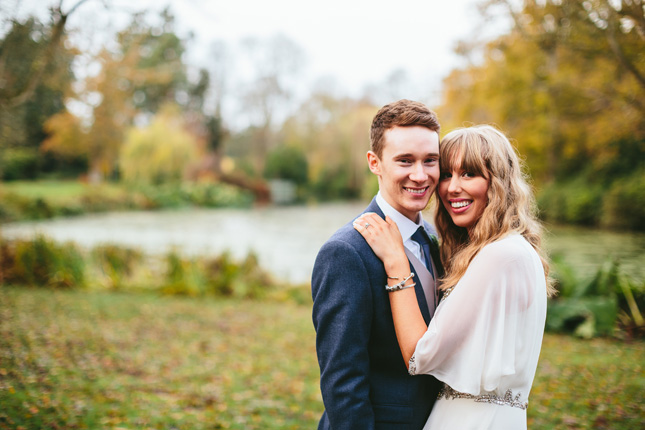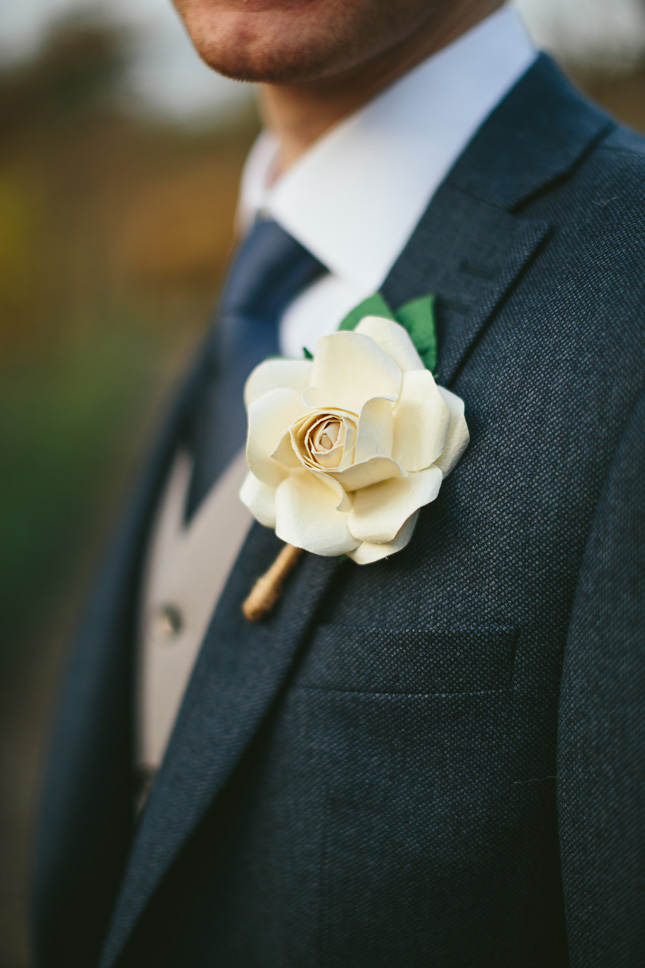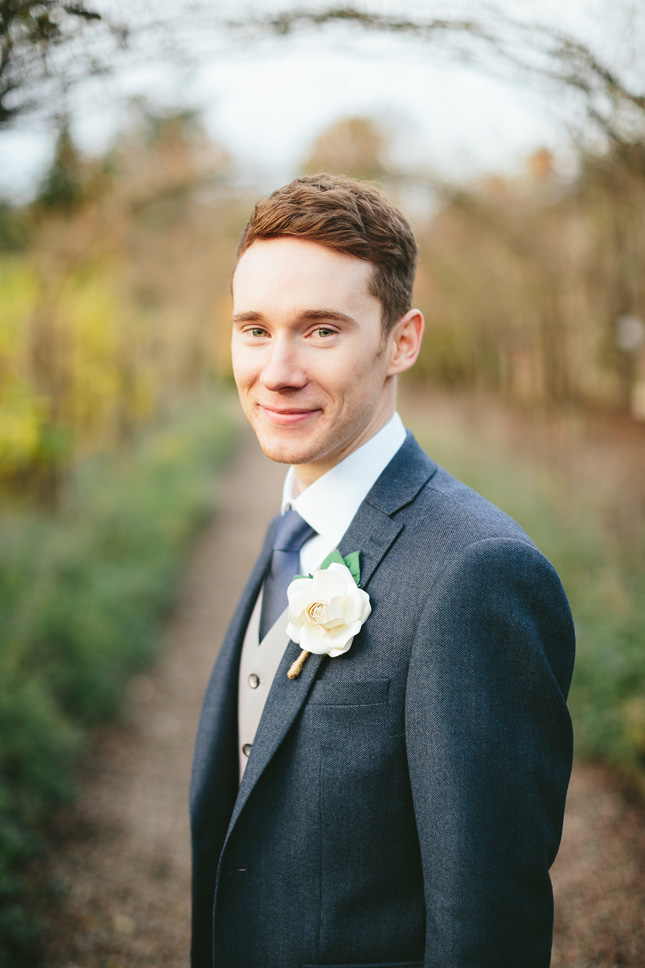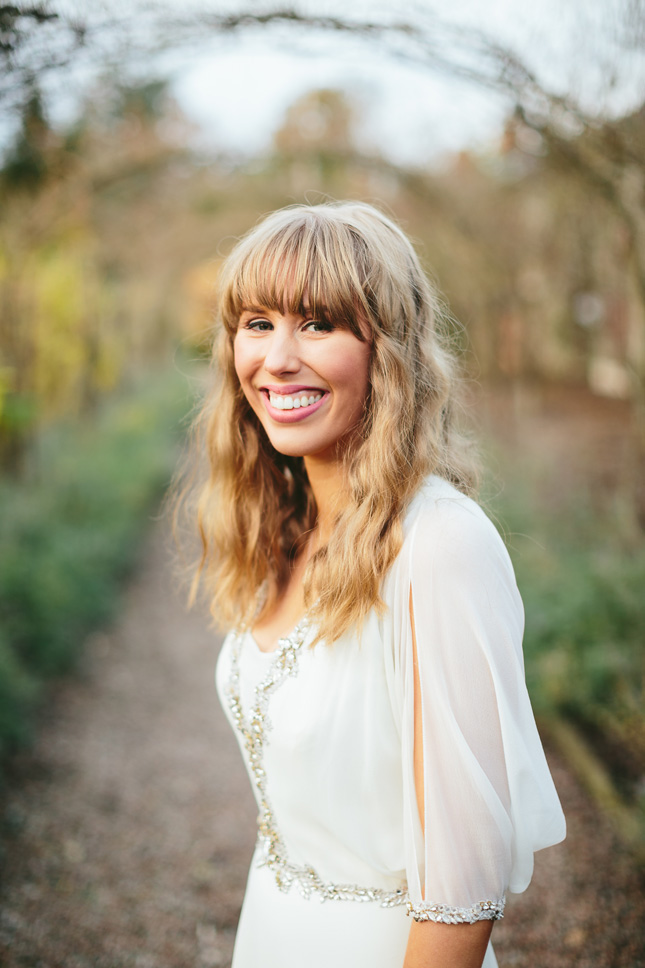 "Our day was totally perfect and the weather was stunning, which was a total answer to prayers. We kept the wedding as small as possible with close friends and family, and every little detail was special for different reasons. It was the one location all day so there was no running about. My matron of honour, flower girl, Mum and I even got ready in the cottage on site so it was really handy. The ceremony was perfect. My lovely Dad gave me away, my uncle (who I was flower girl for at his wedding) officiated, and my brother played the keys and sang, which made extra special," Sarah says.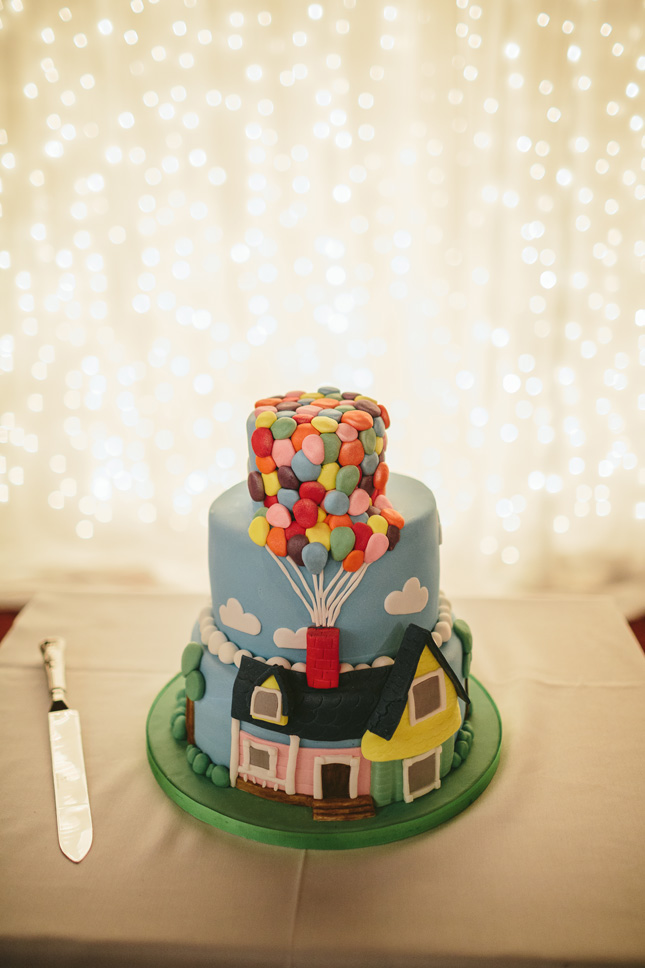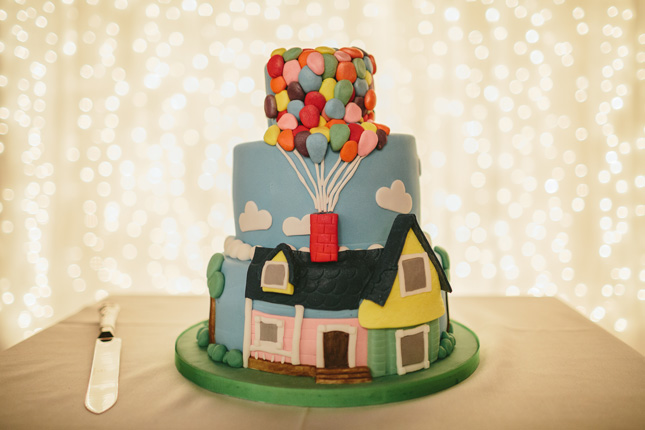 In keeping with the 'Up' theme from the proposal, Roy and Sarah even had an 'Up' inspired cake. "The evening guests then started to arrive, and we cut the cake. We had a themed cake. It was the house from 'Up', to do with our first date and proposal."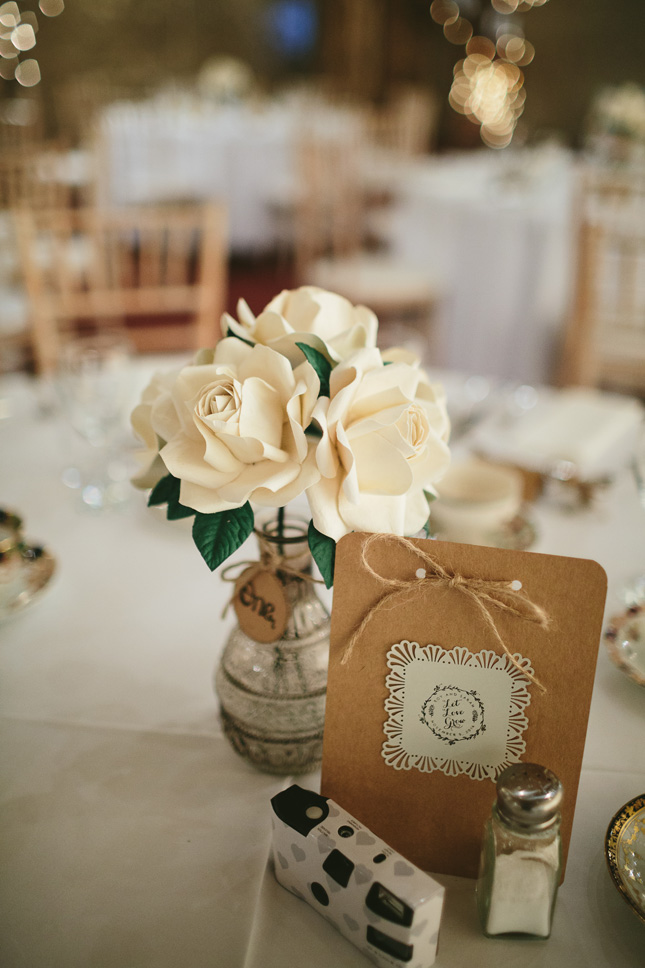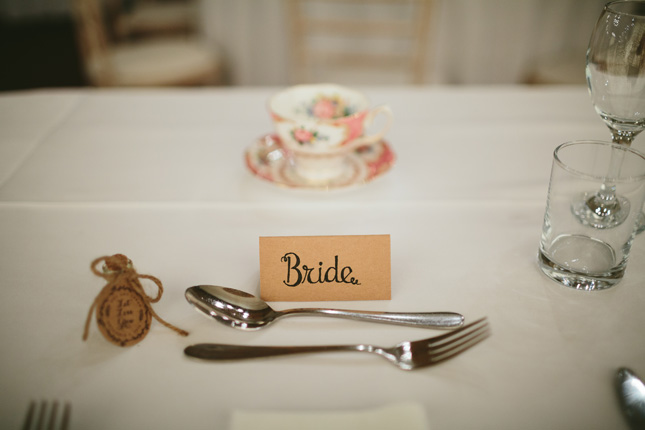 "I suffer from really bad hay fever, so I avoid flowers in general. We avoided traditional flowers and the sneezes. Instead, I ordered handmade paper from Etsy and we made all the flowers, buttonholes, and bouquets from scratch. I love my bouquet, and it is so nice to still have it as a keepsake," Sarah says.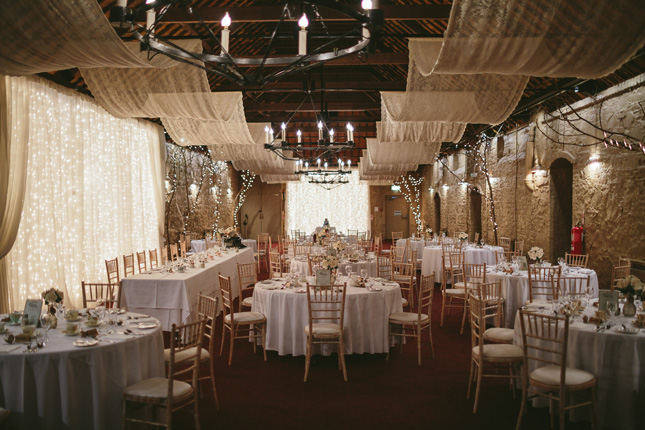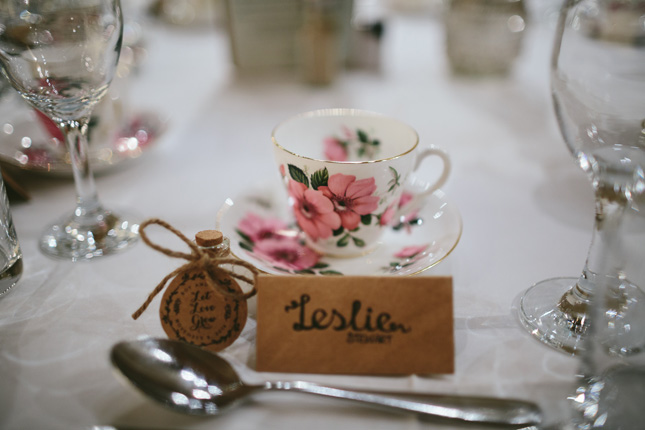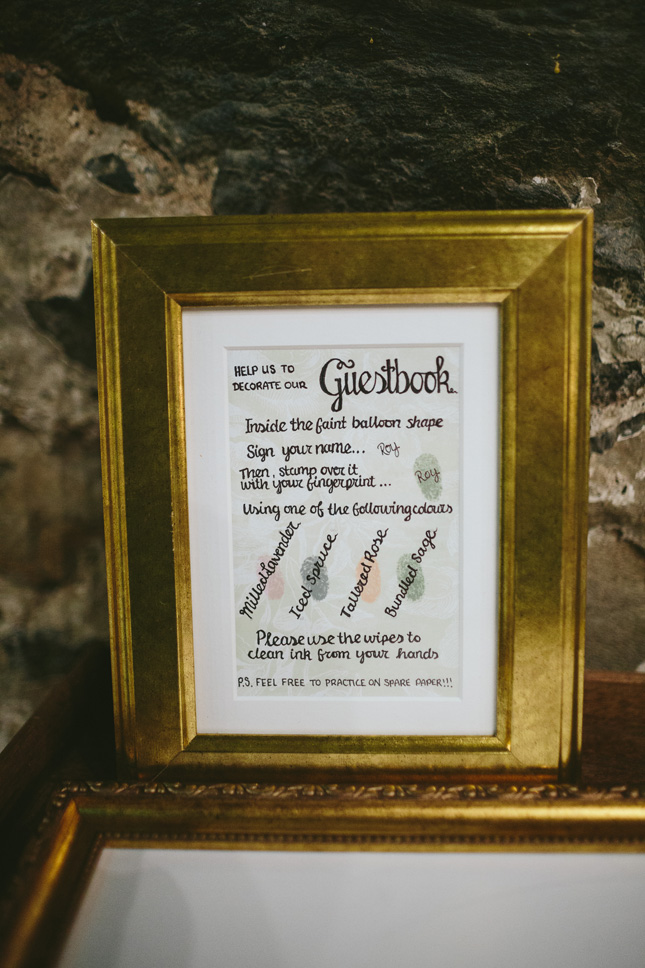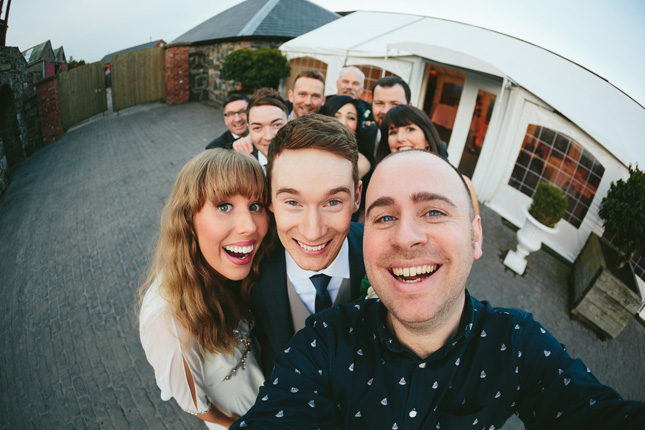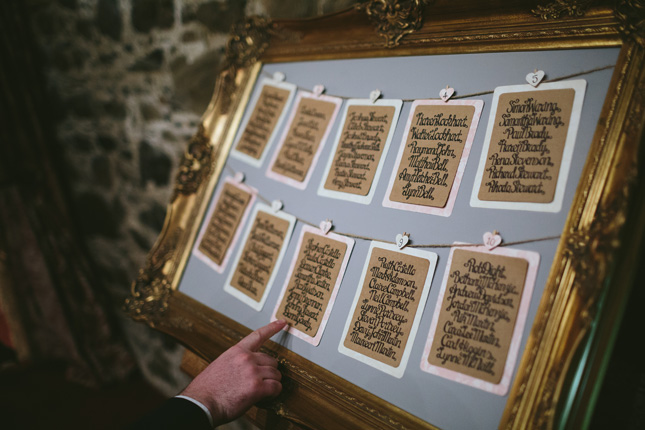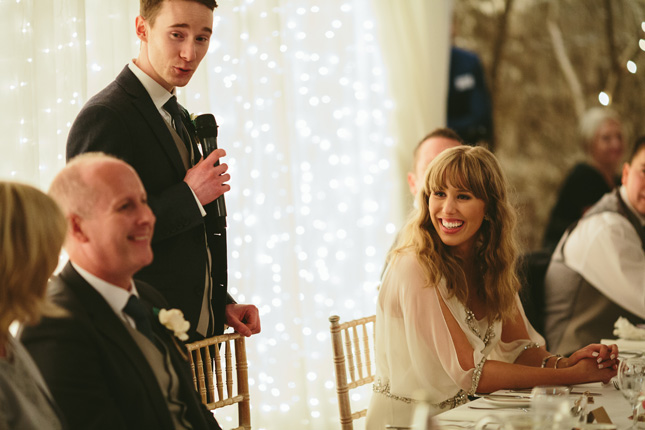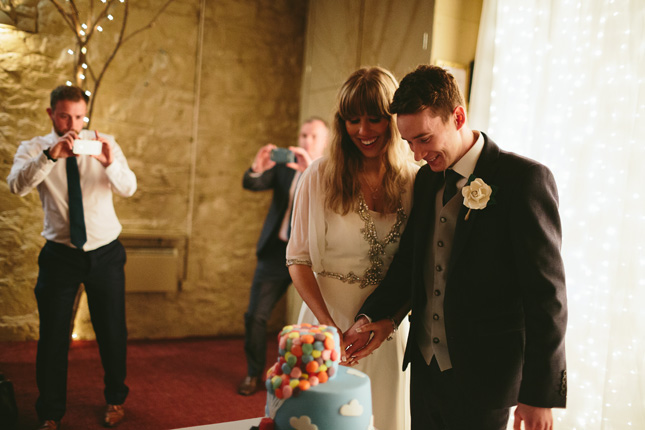 Sarah and Roy's advice for bride and grooms to be is to "just enjoy the day. You've done so much work up to this point, it's time to relax and take it all in, the day goes by so quickly."
If you liked Sarah's handy work as much as we did, why not try some DIY for your big day? For some inspiration, check out our Pinterest!