We love nothing more than a cosy winter wedding and Nora and Claire's Lusty Beg Island nuptials were no exception. We adore everything from their fashion choices to the dreamy décor.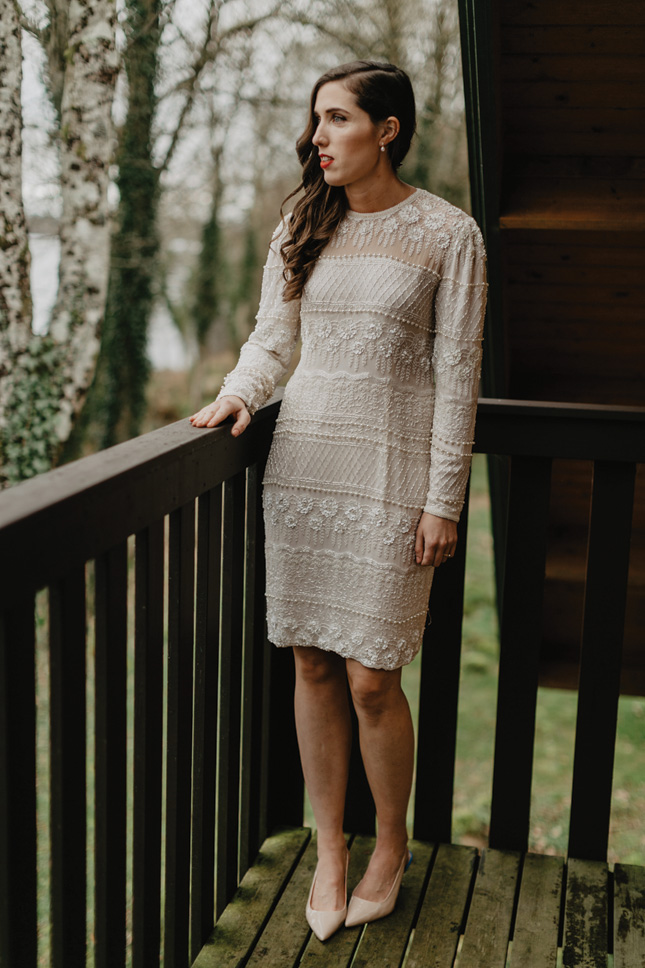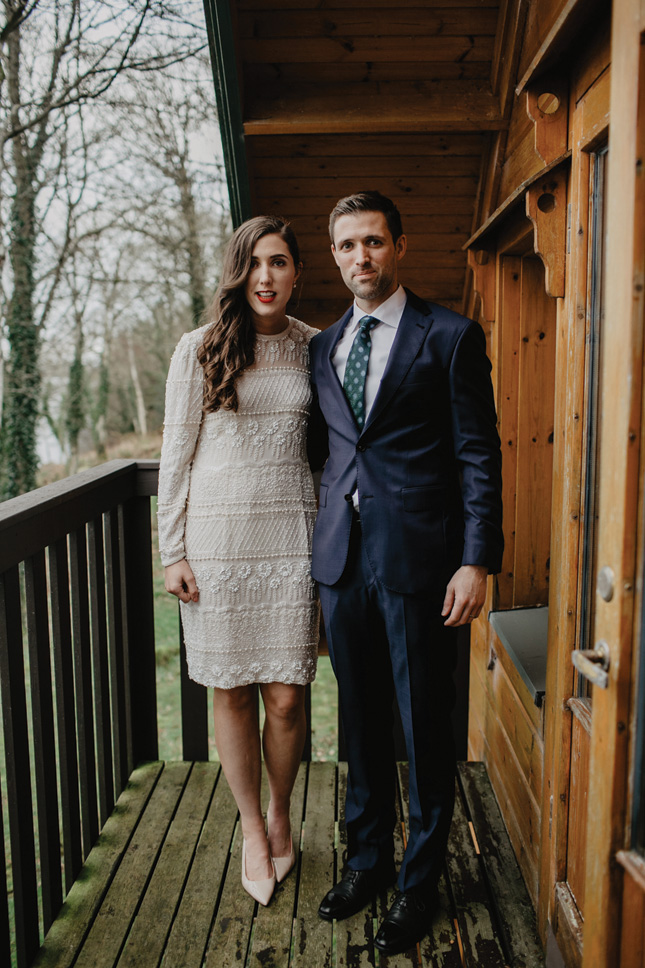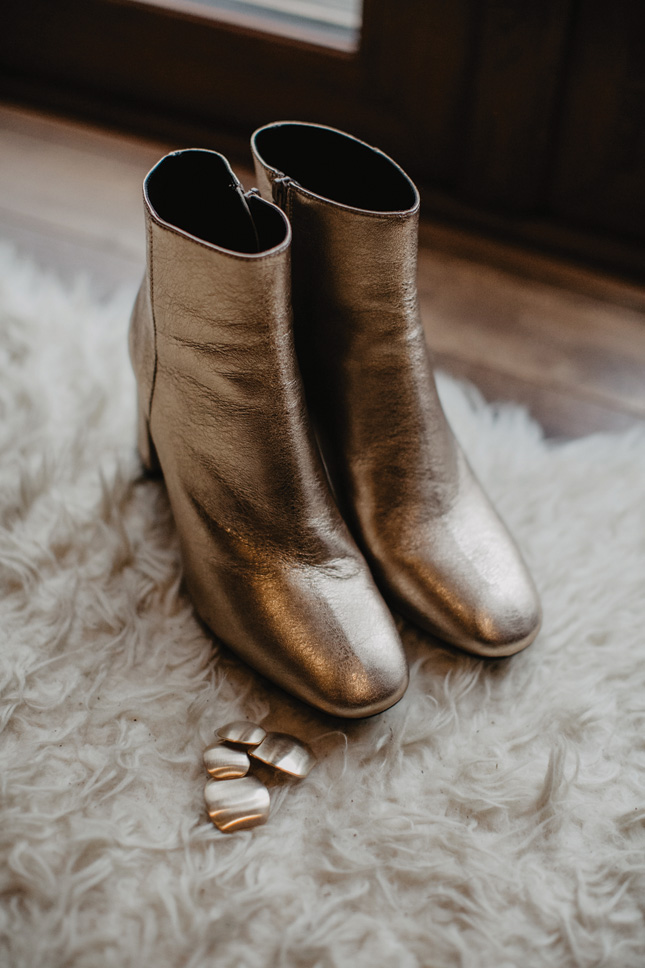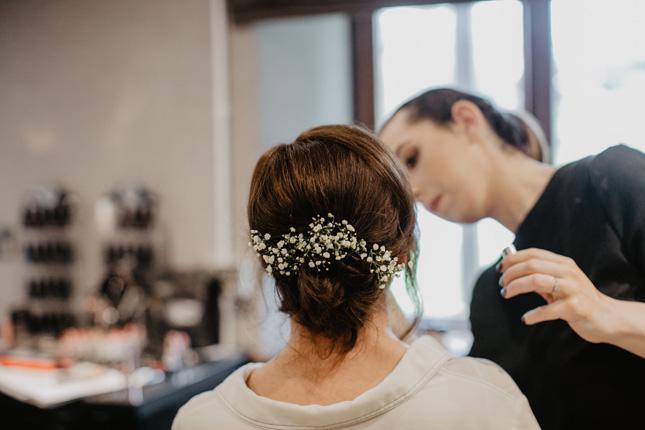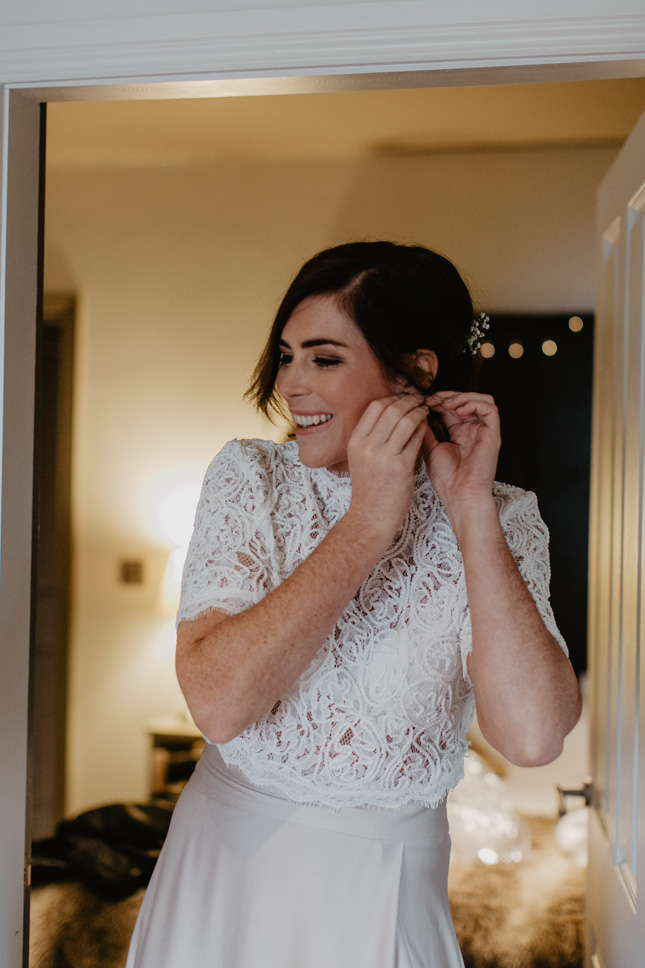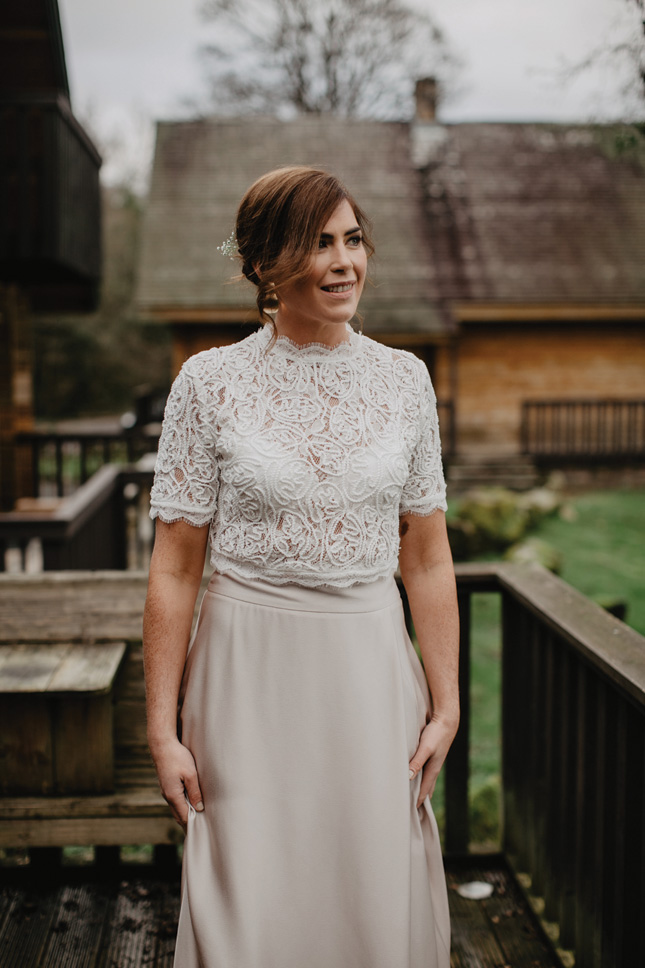 At the time of their first meeting, Claire was living in Edinburgh and had come home to Dublin for her friends 30th. "Turns out she was also a friend of Nora's. So Nora and I met for the first time that night and I fell completely head over heels," Claire remembers. "I was meant to fly back to Edinburgh the next day but I actually stayed at home for another three weeks," she continues.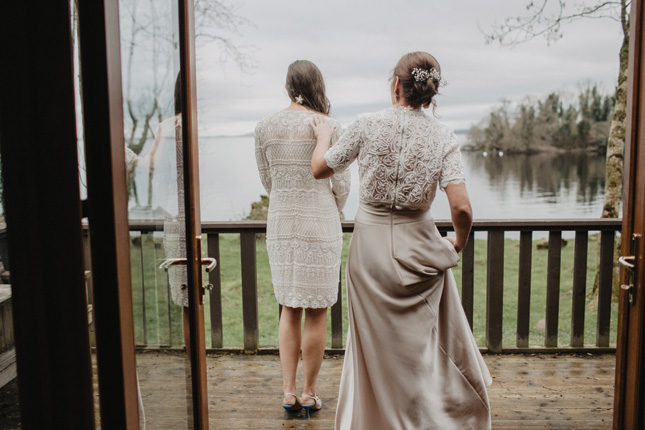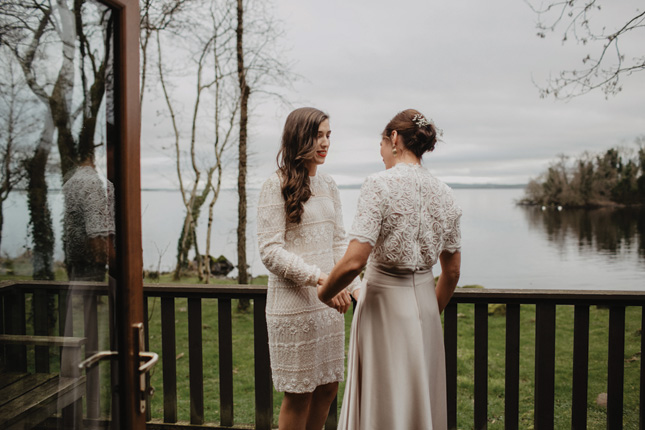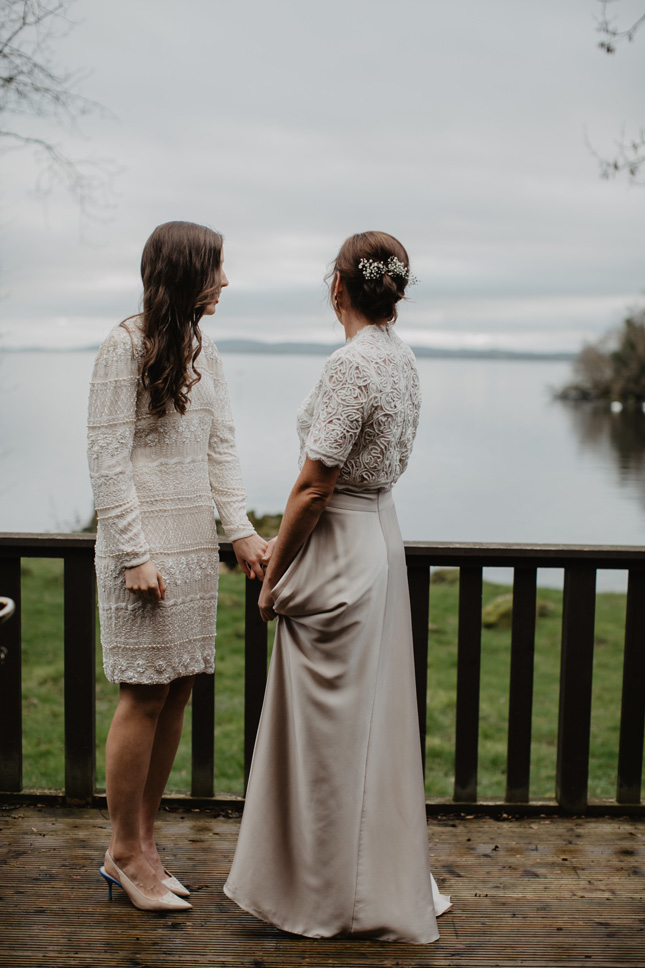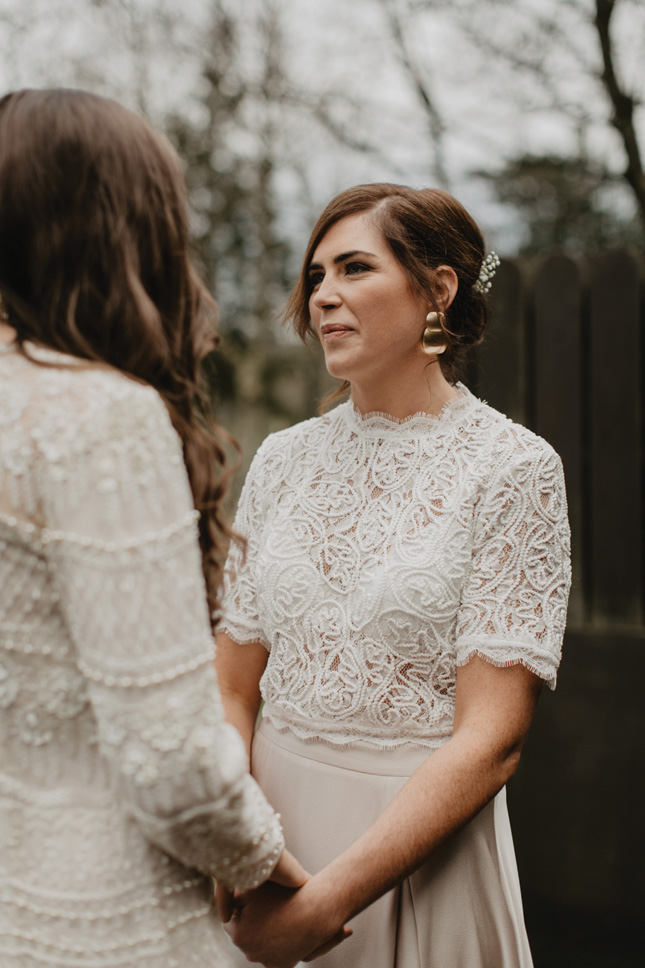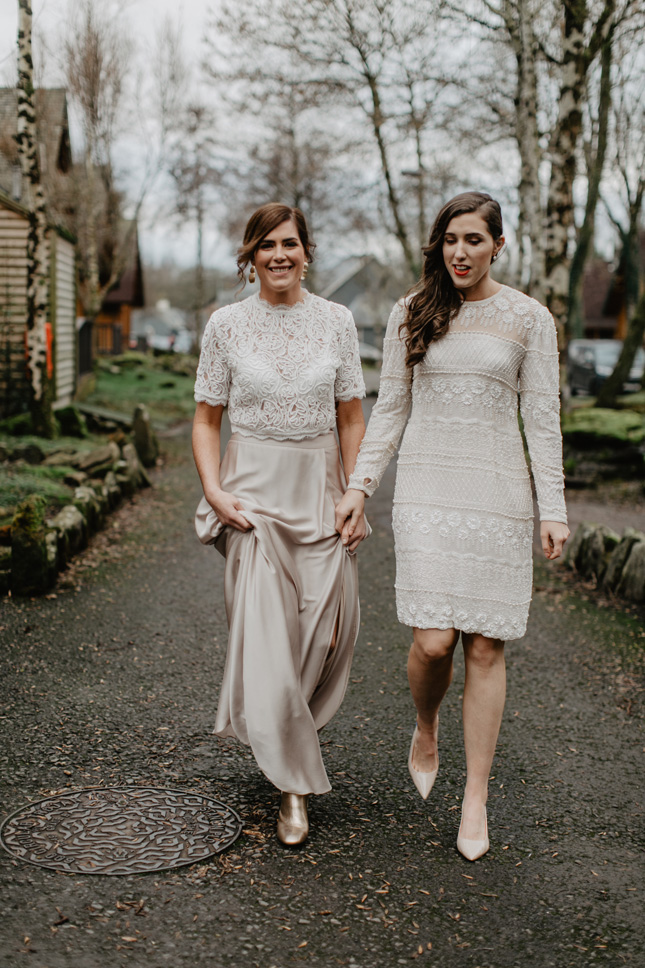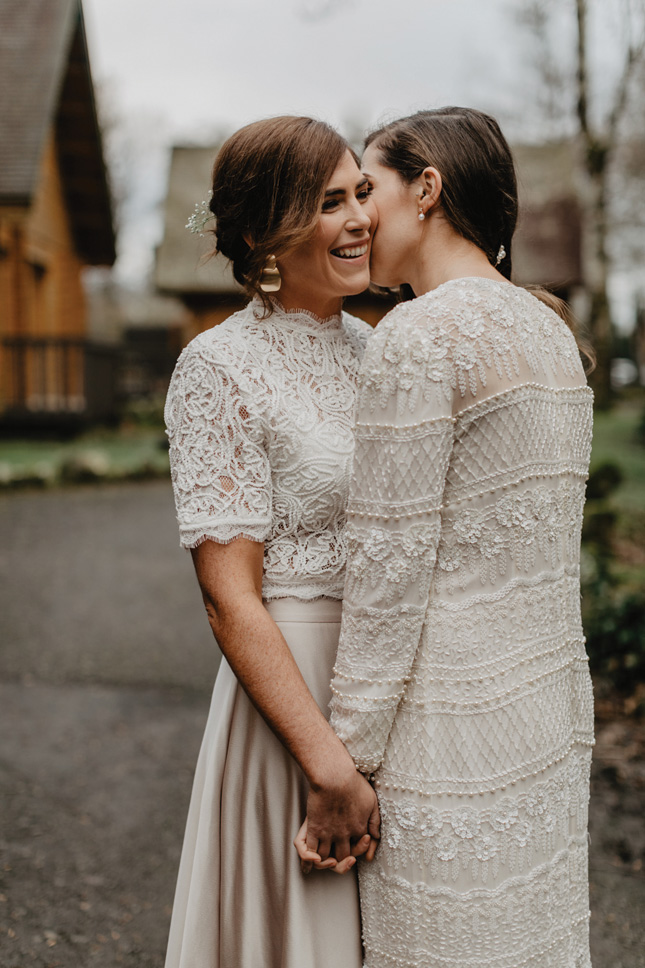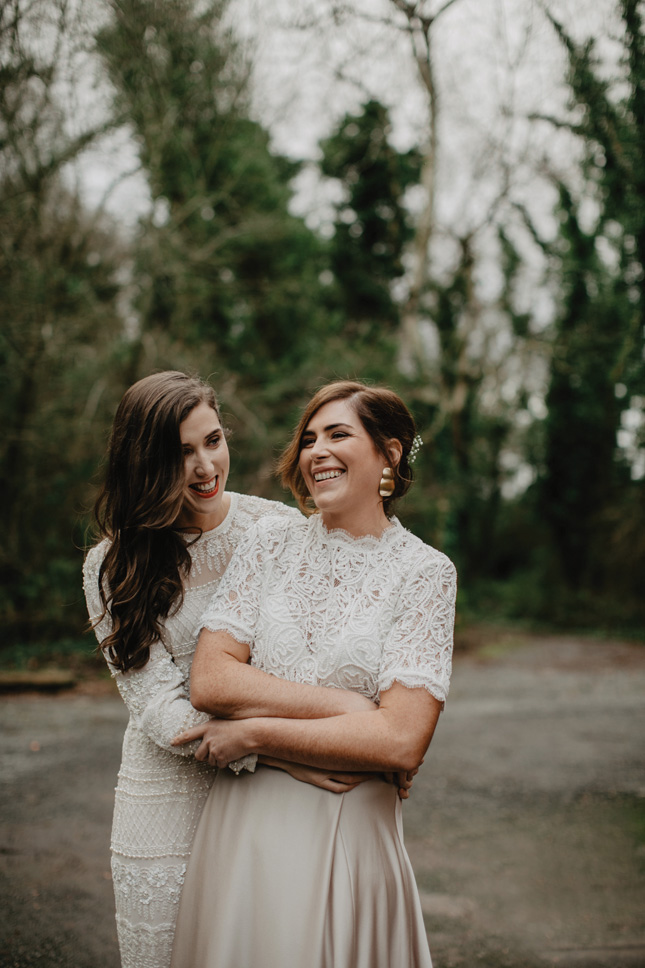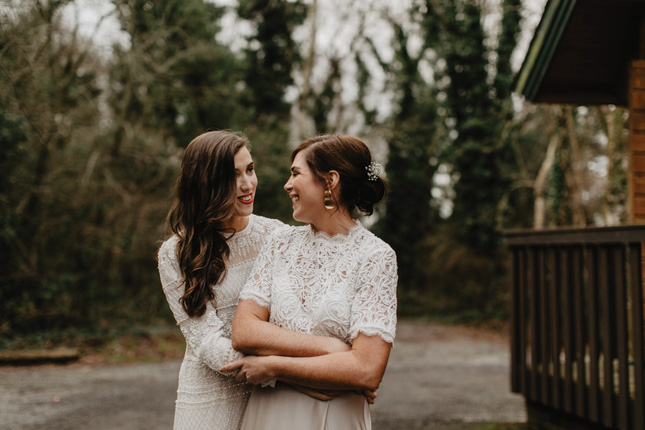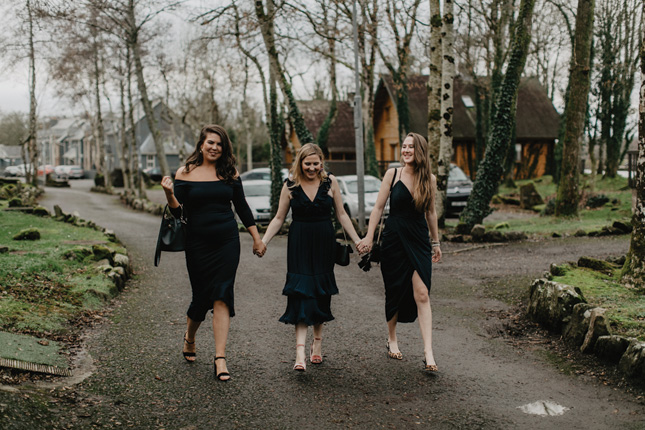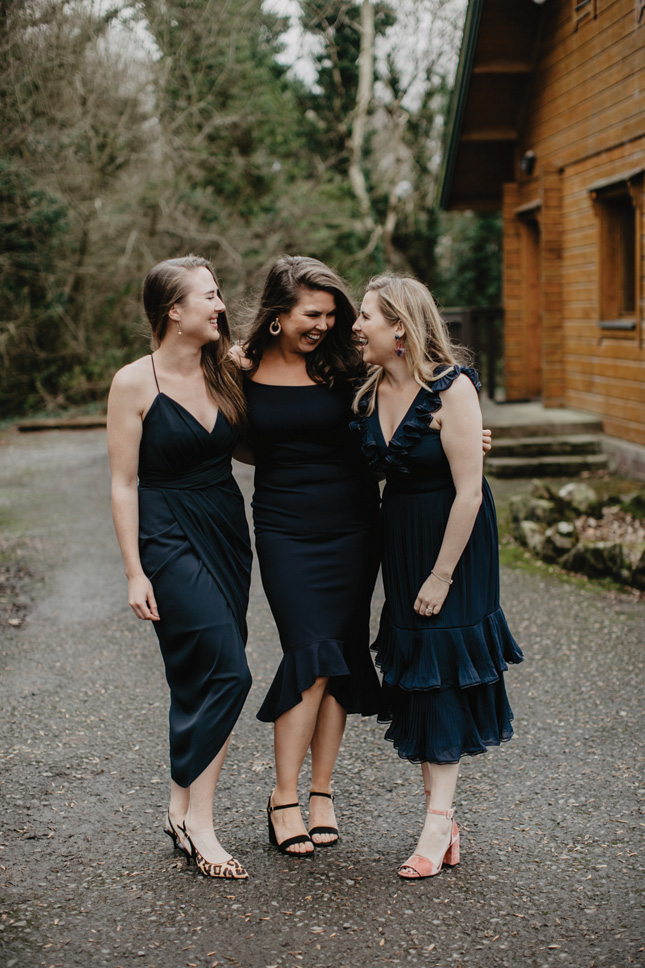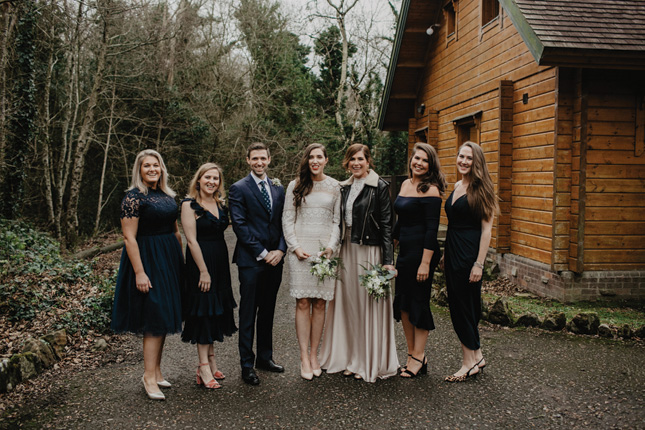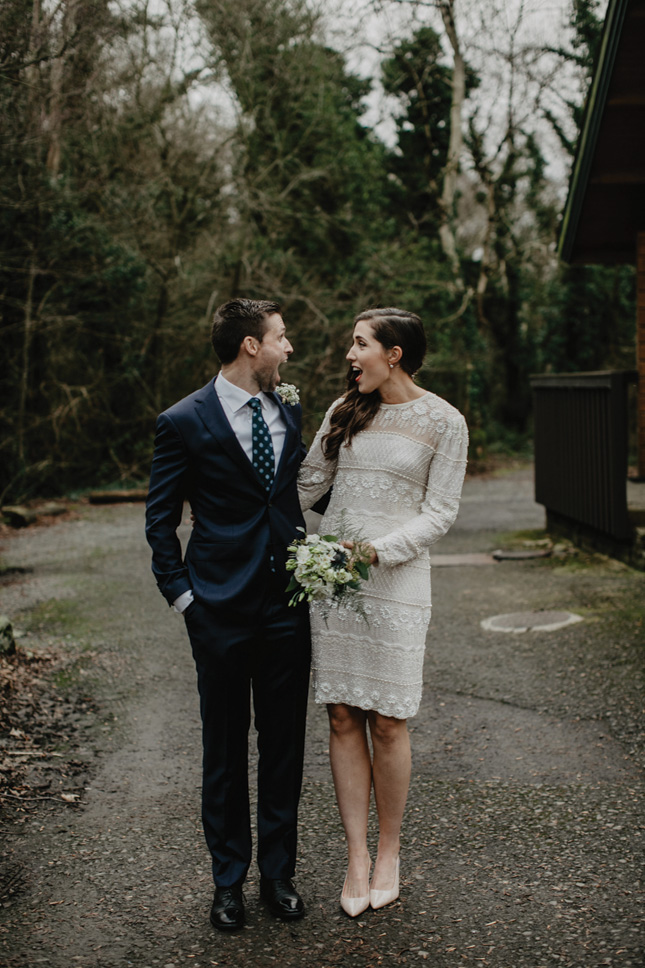 Nora popped the question with a flipchart in their house. "I had no idea what was about to happen – I came home from playing football and Nora said she had something to ask me. She had a big flipchart with 'will' written on it, then she turned the page it said 'you'. I thought she was joking and was asking me to make her a cup of tea," laughs Claire. "Anyway the next page said 'marry me' and of course I said yes – we then celebrated by taking our dog Buddy for a walk," Claire tells us.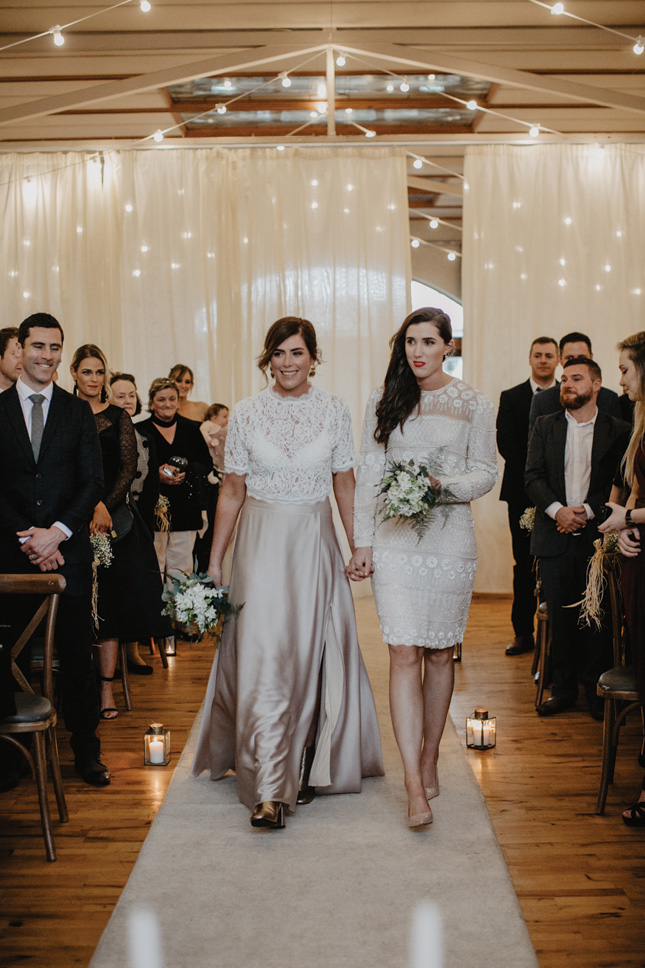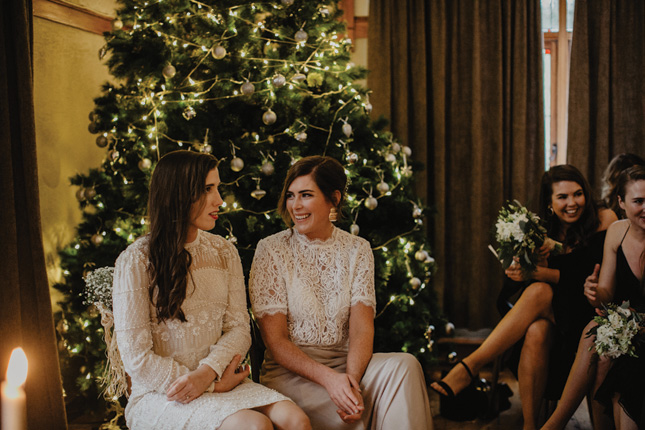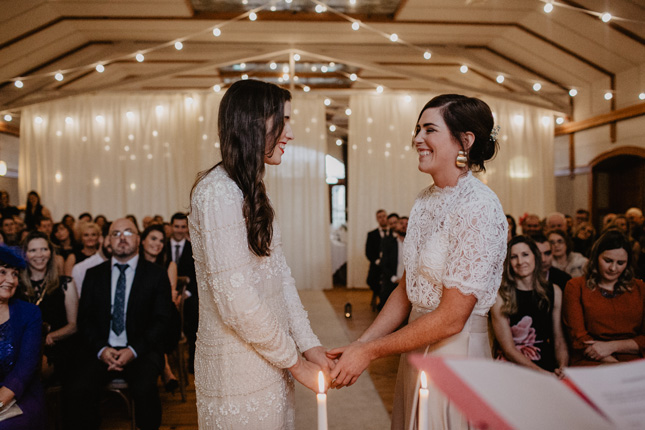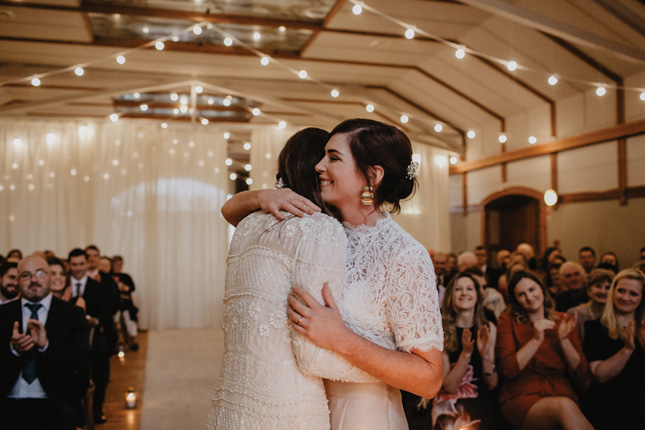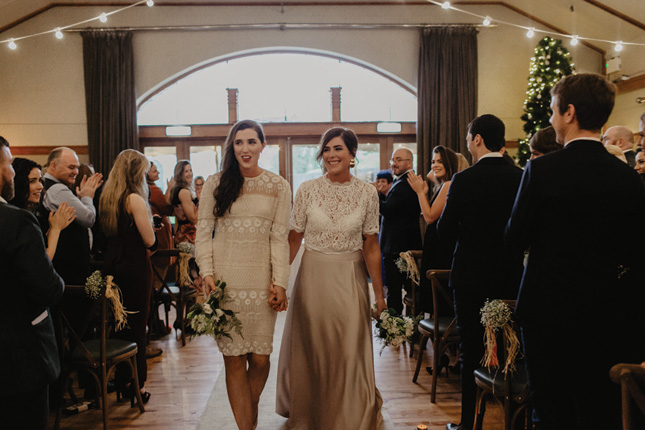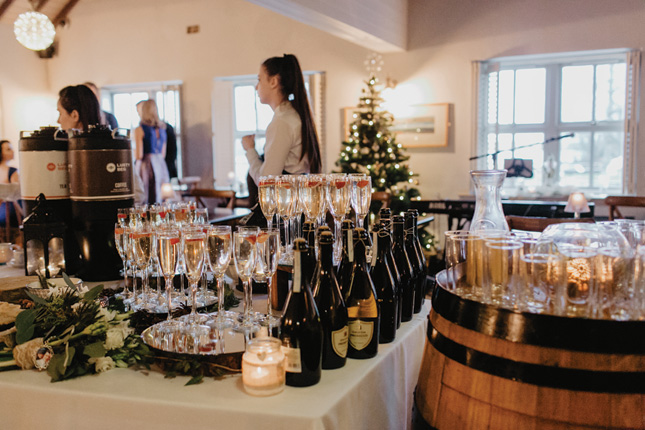 The stunning lakeside surrounds of Lusty Beg provided the couple with the perfect location for their wedding. "We absolutely loved Lusty Beg. If you are looking for a venue that can give you and your guests an amazing weekend away, then this is the perfect venue. It has everything from a beautiful function room, lovely log cabins, nature walks, a spa and swimming pool to even clay pigeon shooting – there was something for everyone really," they say.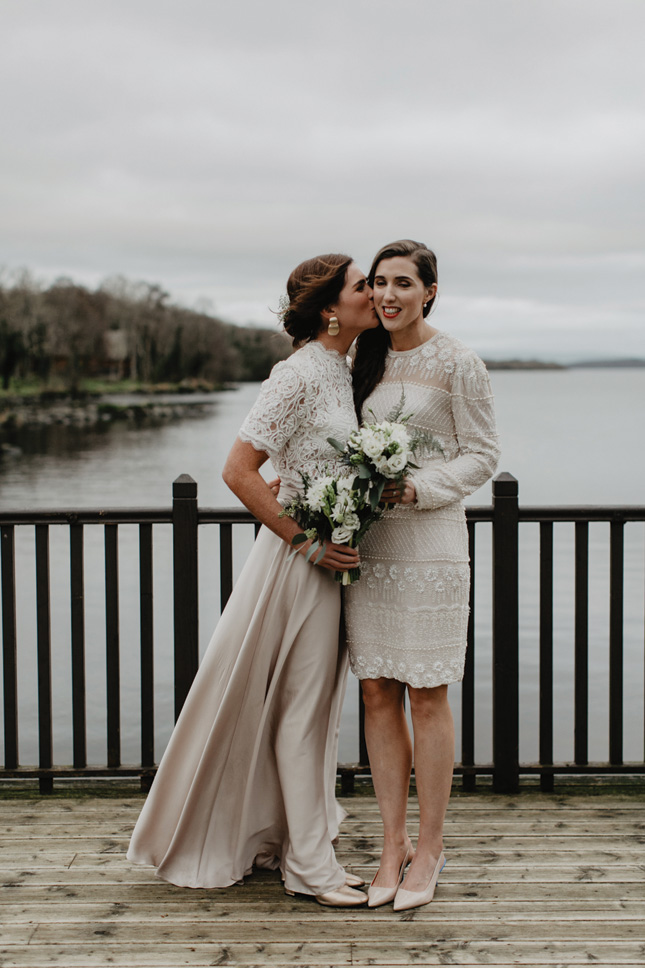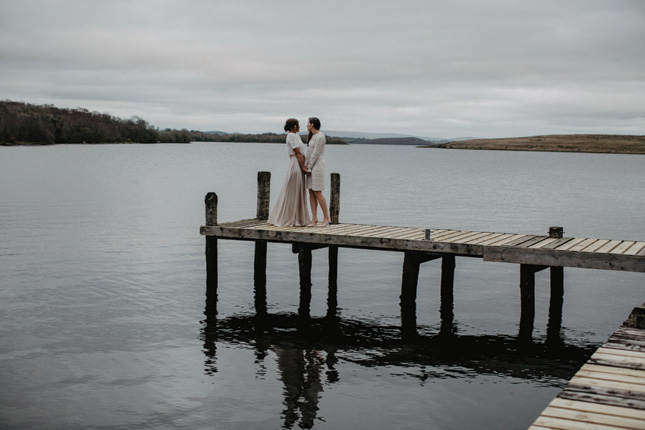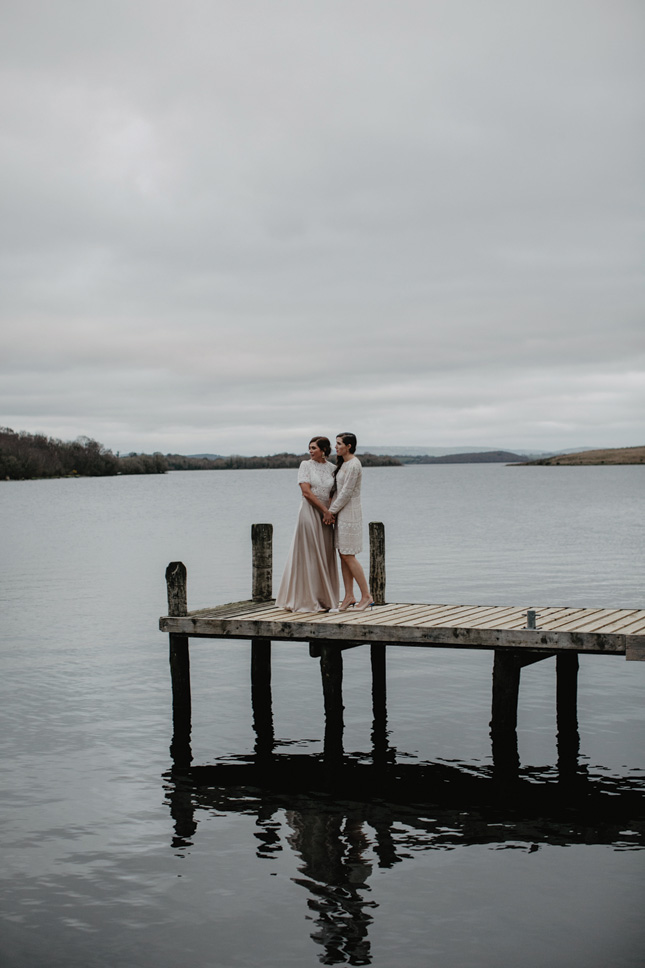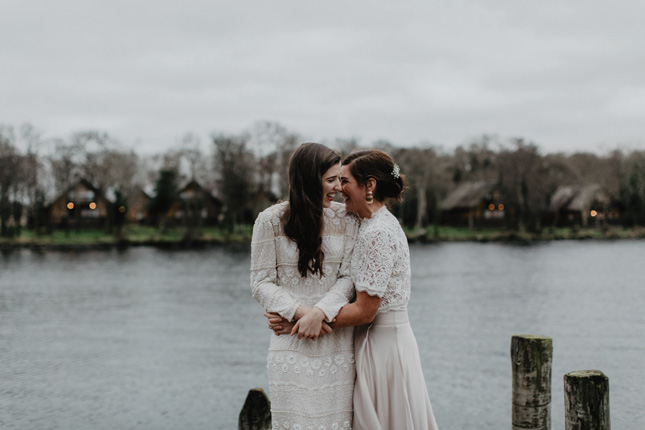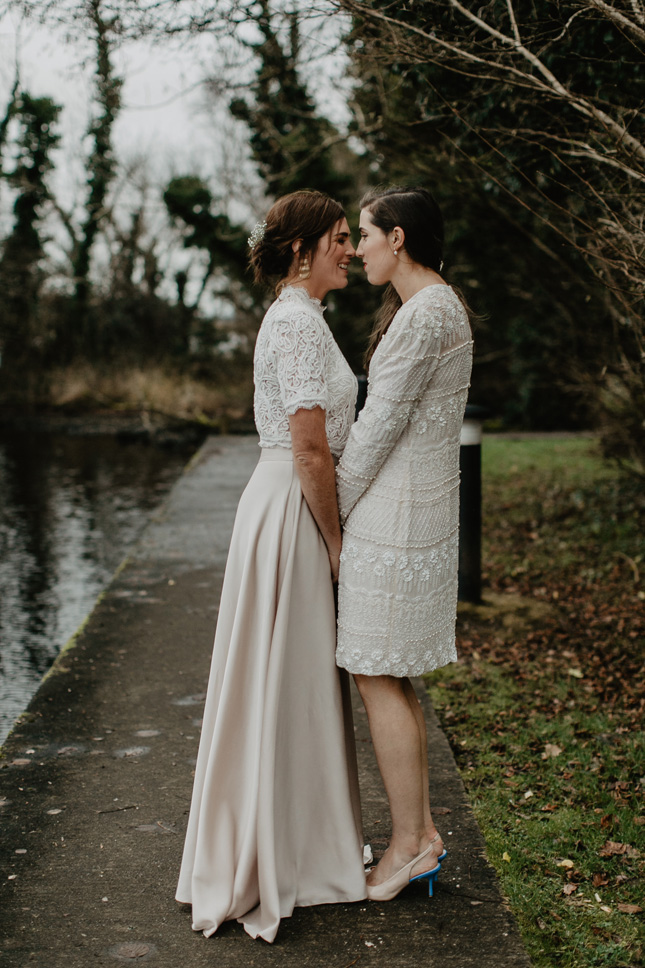 Although Nora had the vision of the day, they did share the workload during the planning process. "It's important that one person has a vision and Nora had just that. This made the planning easier as she had all the Pinterest boards for inspiration and we had over a year to plan, so we just took it step by step," says Claire.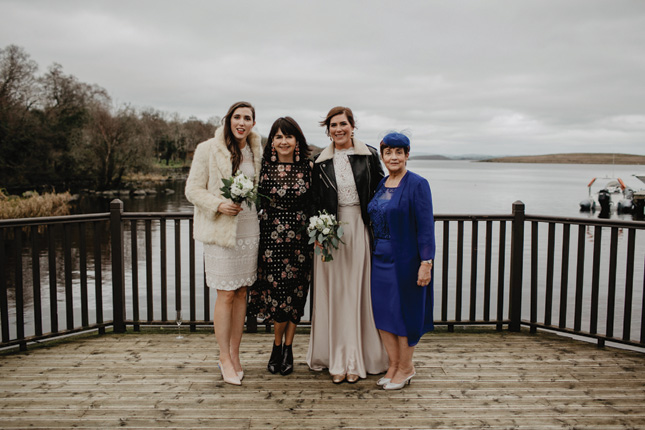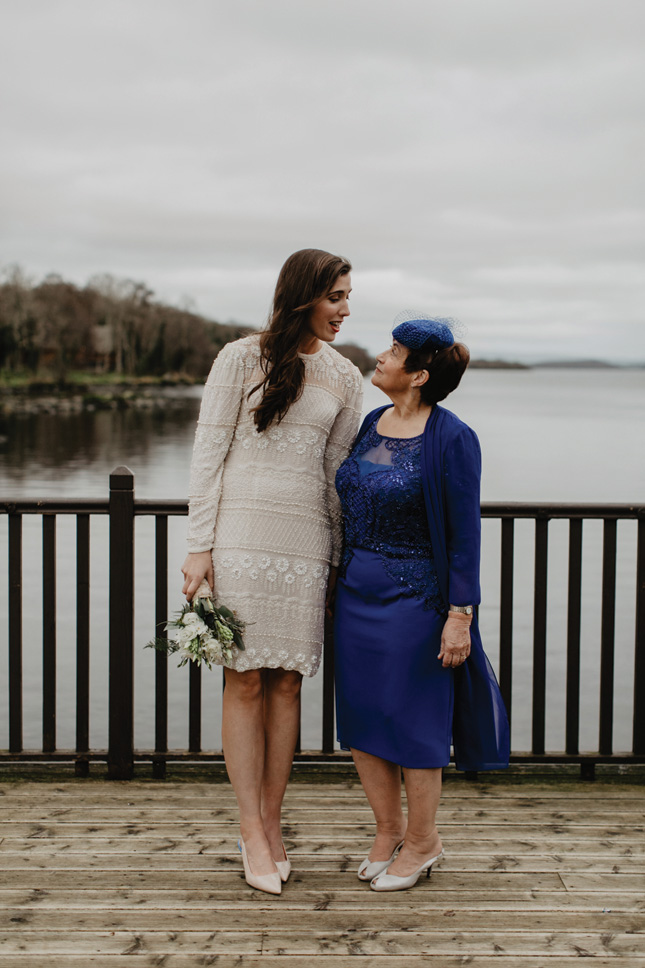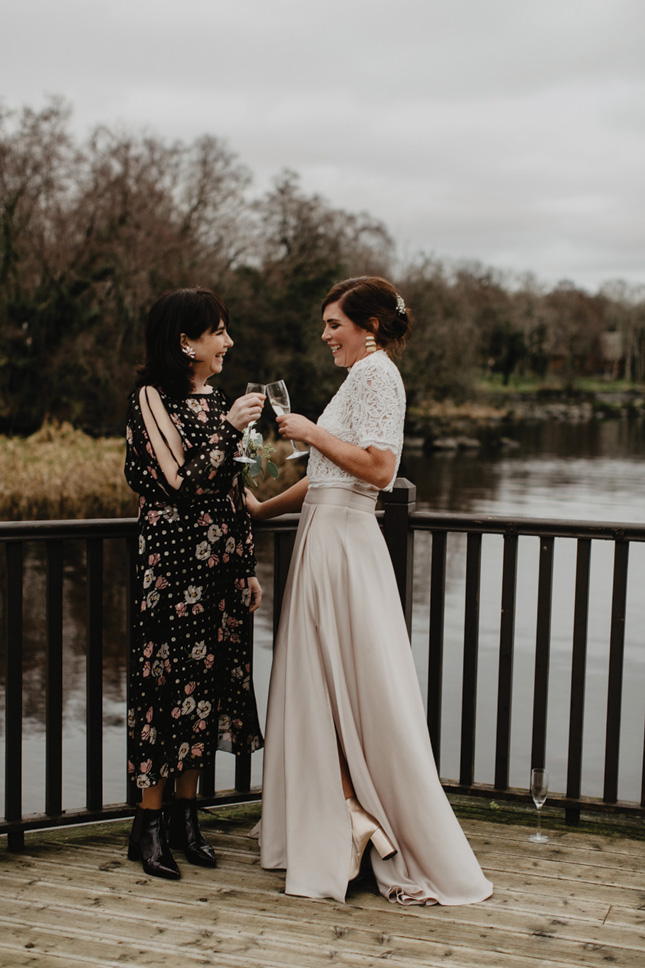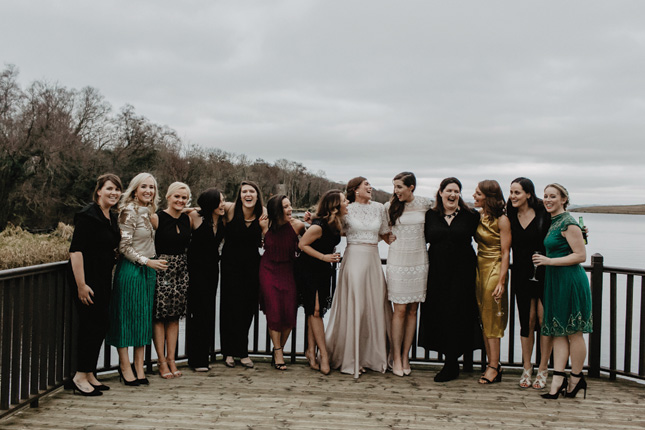 The couple's unsung hero was Nora's sister, Kate. "She had the job of being bridesmaid to two brides. Kate attended two of everything from dress fittings and shoe shopping to hair and makeup trials," they tell us.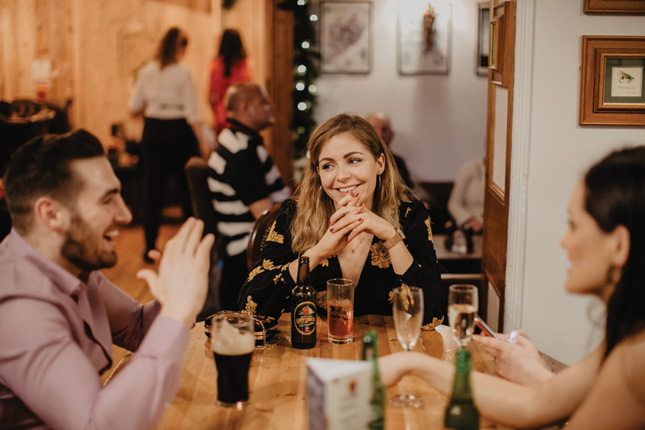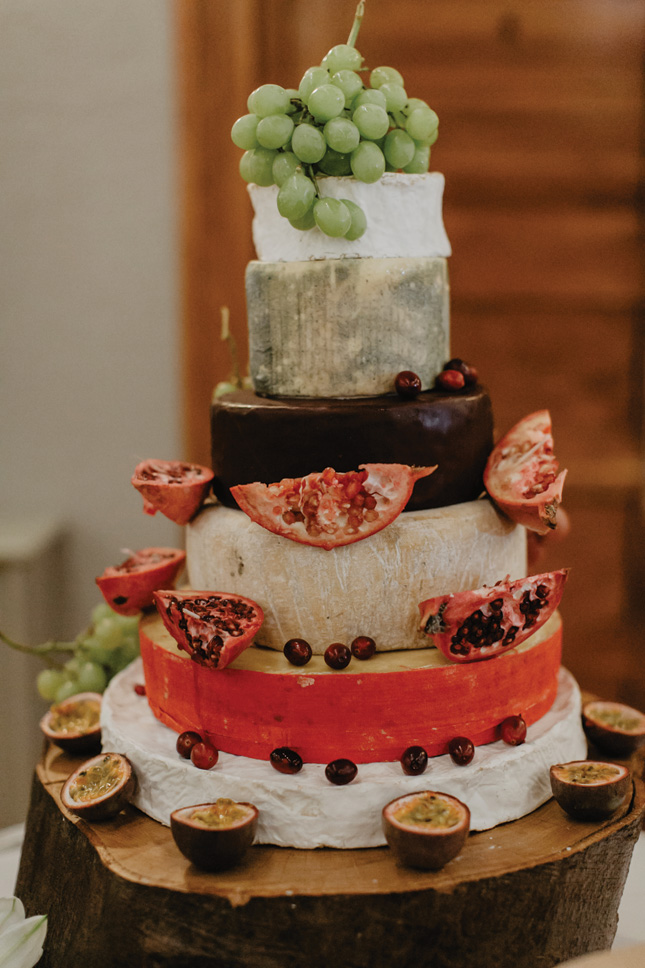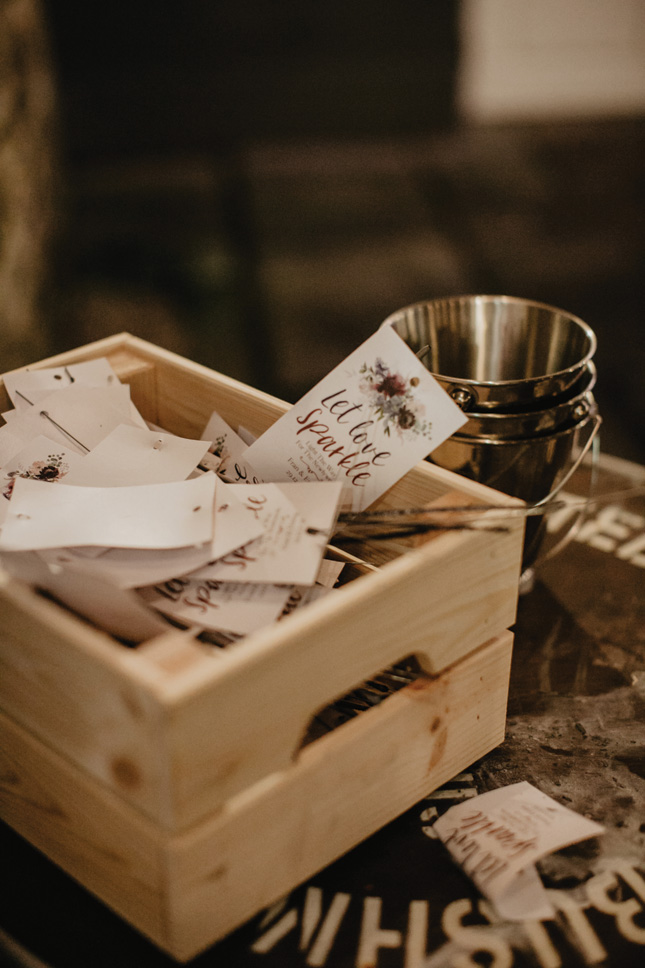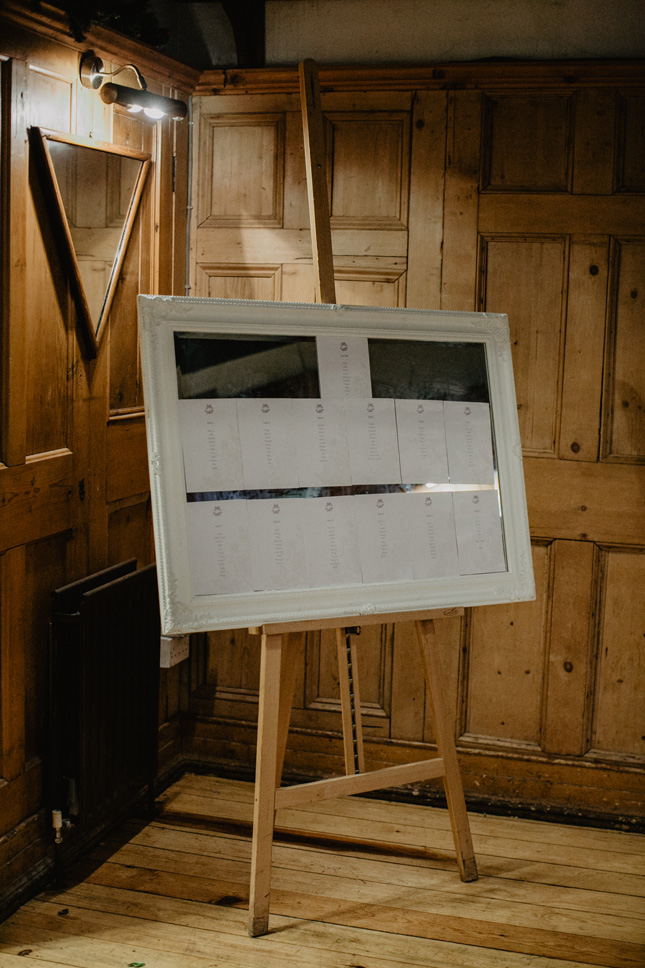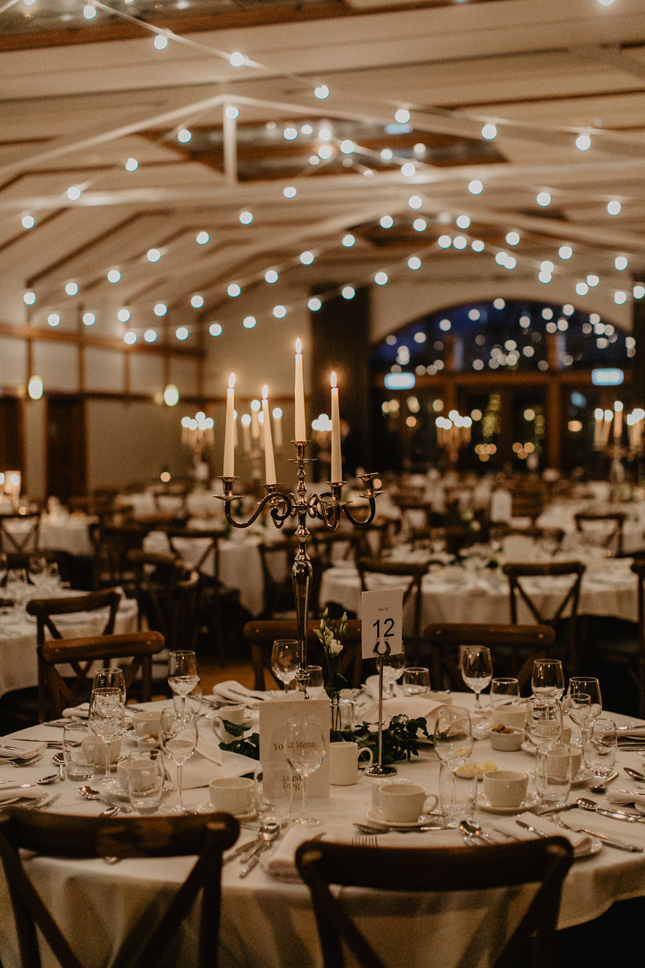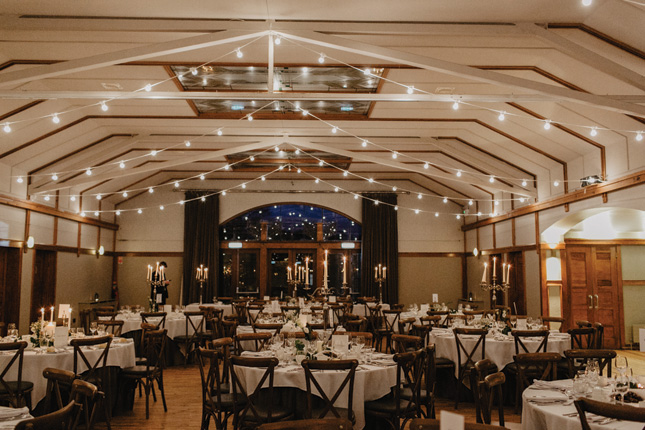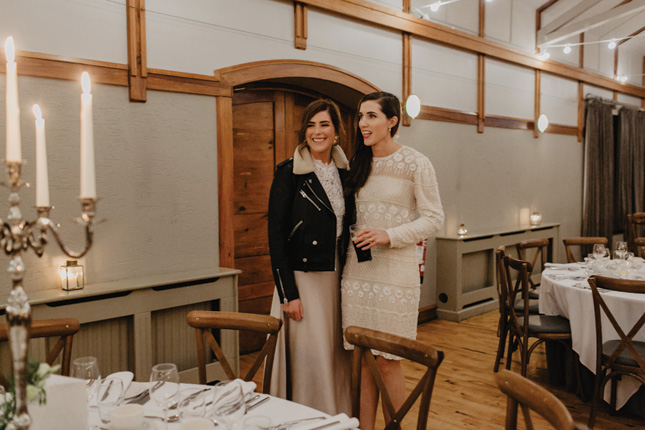 Claire's favourite moment from the day was walking down the aisle. "Nora and I walked down the aisle together, hand in hand. It was such an incredible moment being with her in front of everyone we loved."