A Loughcrew wedding is like no other – the house is a blank canvas, so it is whatever you make it. Our very own Digital Staff Ed, Aoife married her fiancé Will in Loughcrew Estate last summer, and it was out of this world. With explosions of confetti (naturally!), colour all around, and a packed dancefloor all night, it's easy to see why.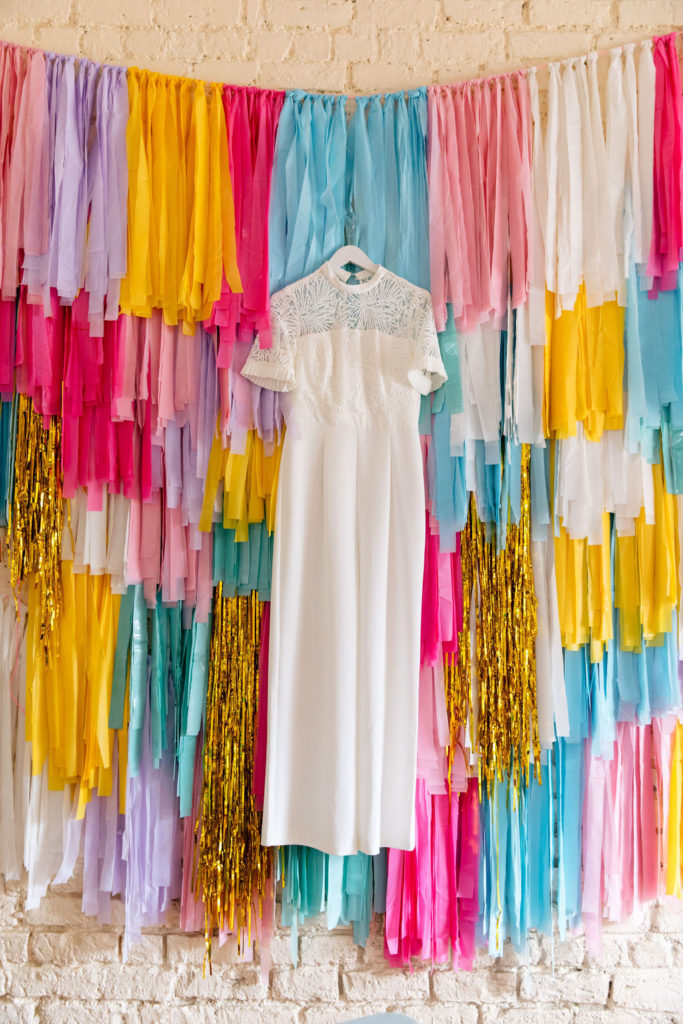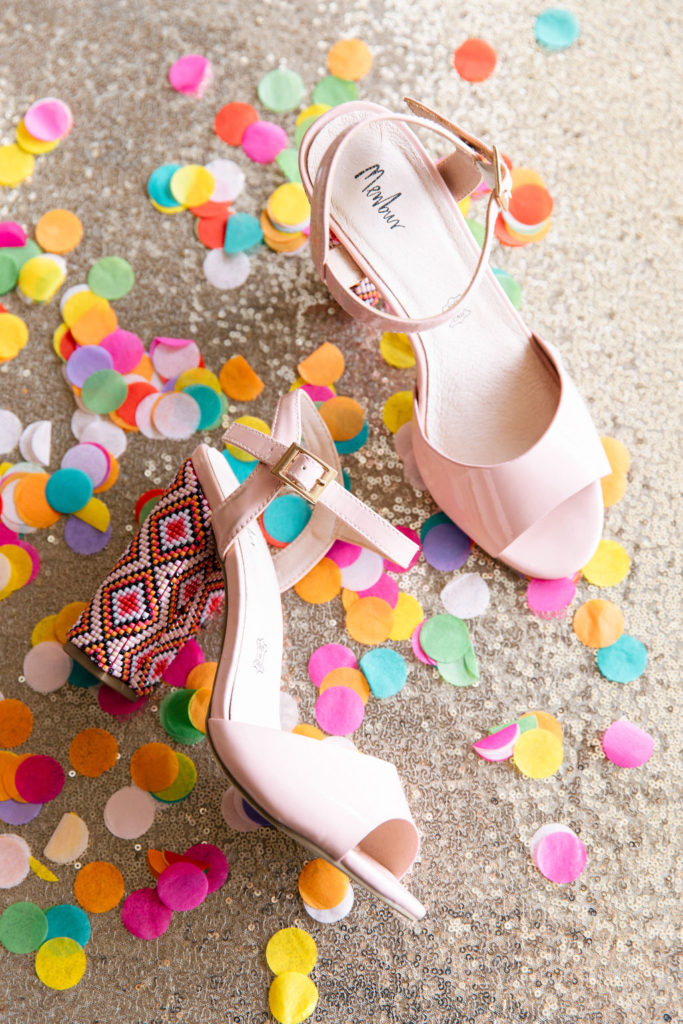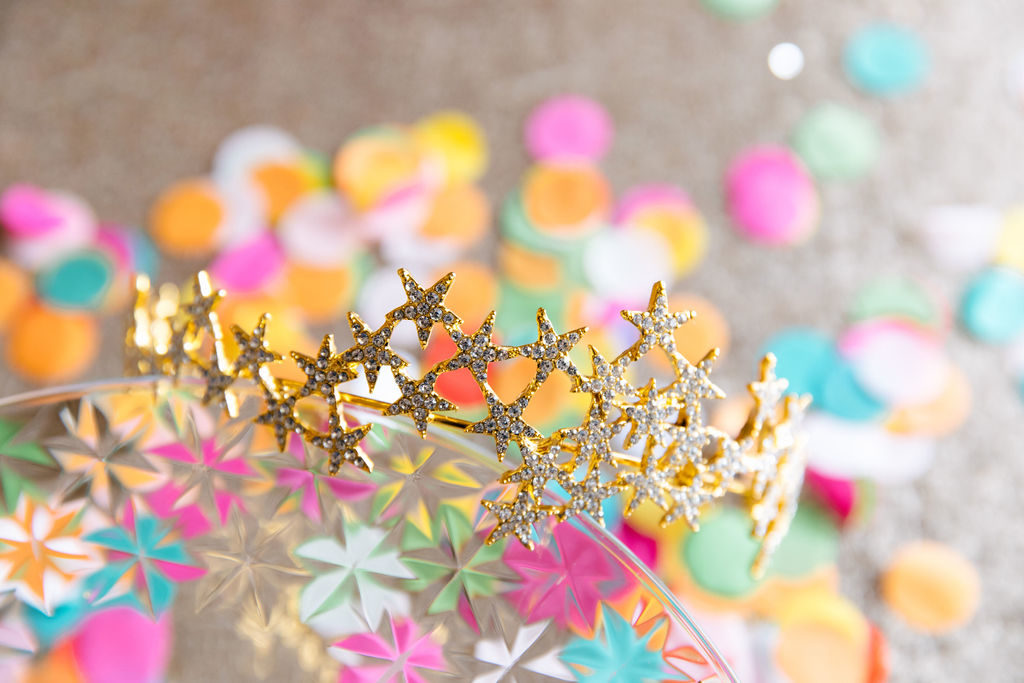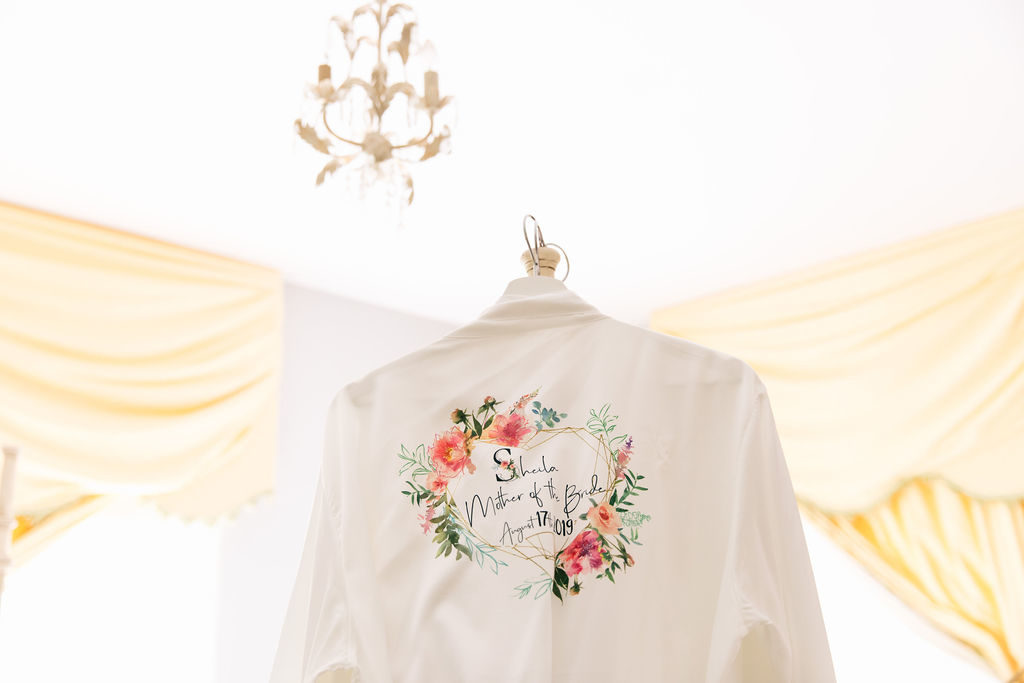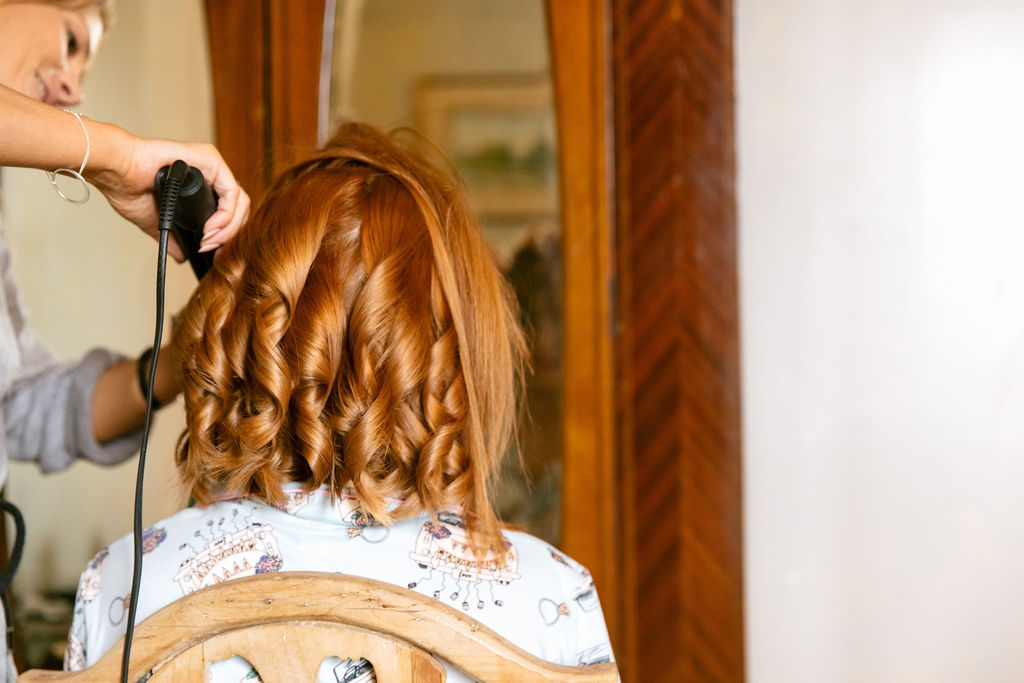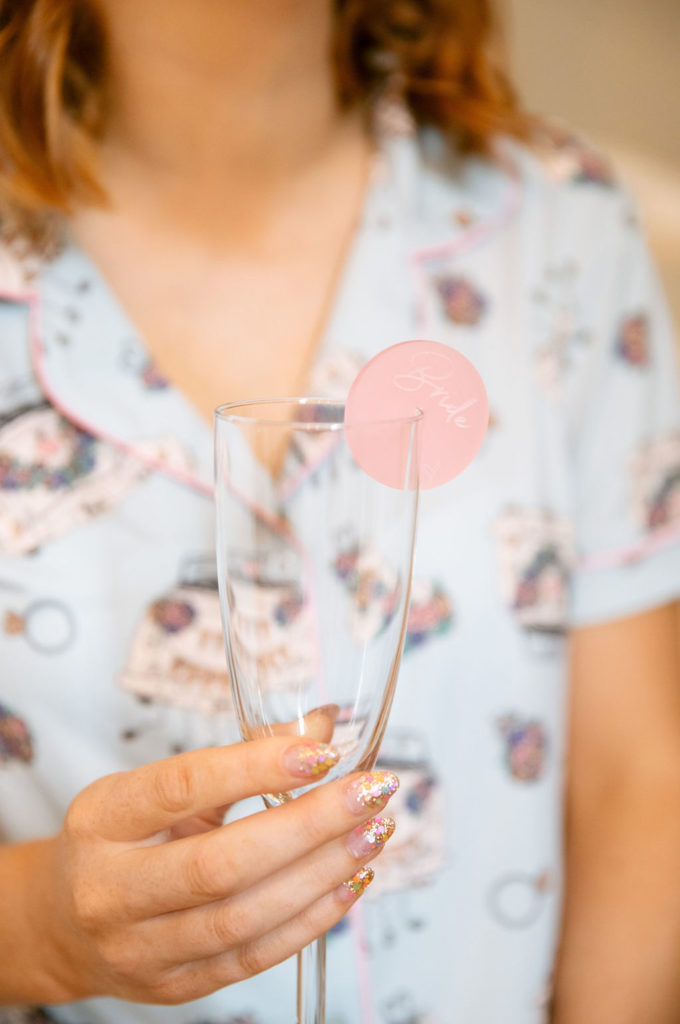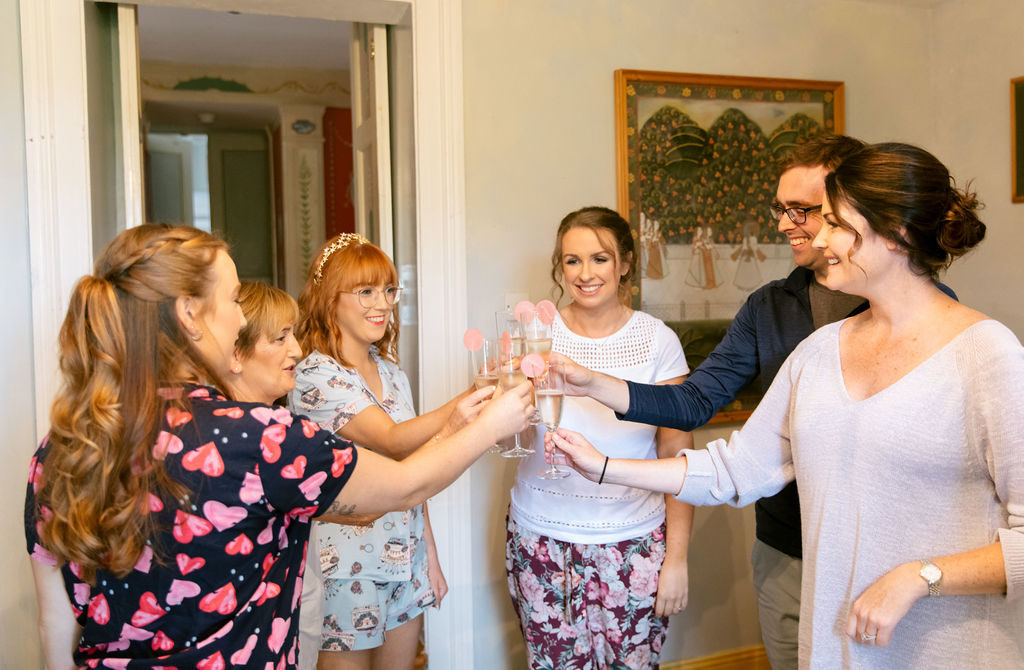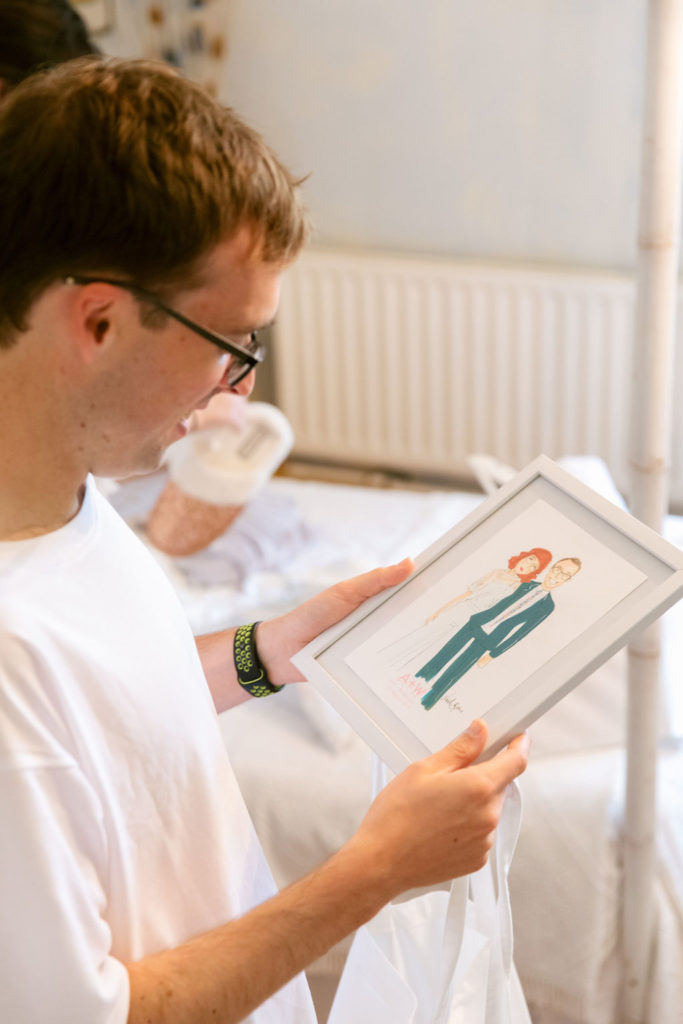 Aoife and her new hubby Will first met online when he moved to Ireland from California. "I had migrated here for work in January 2014, not knowing how long I'd stay, but met Aoife in October that year. We met online, but I was away in Korea for a couple of weeks before we could meet up. By the time we did, I felt like we already knew each other. Our first date was supposed to be just a coffee and turned into a 12+ hour affair, and we pretty much have been inseparable ever since," Will tells us.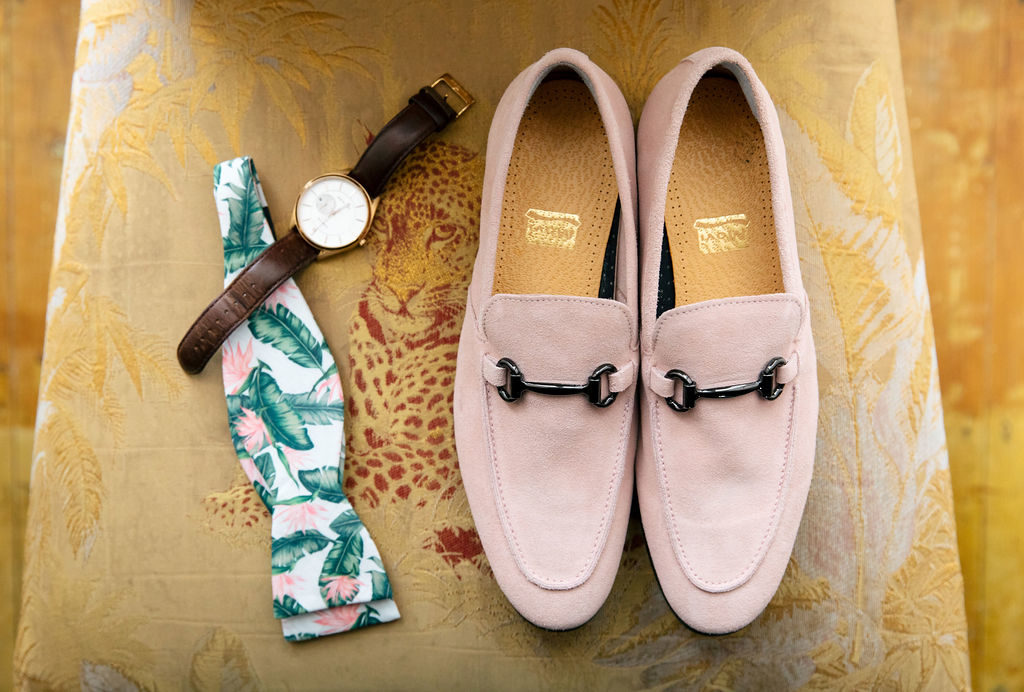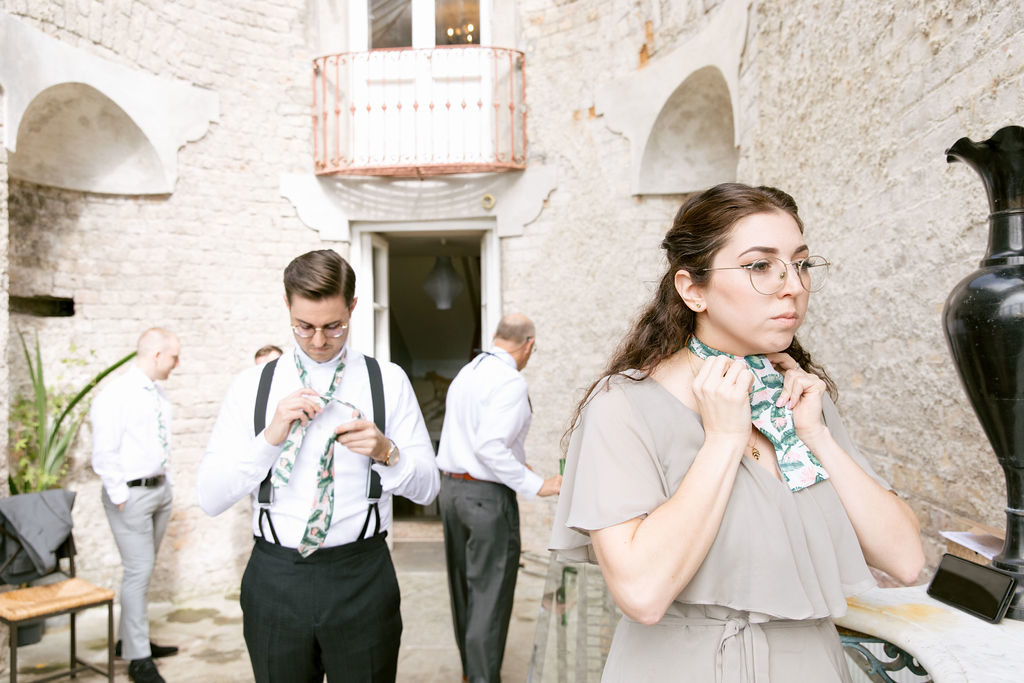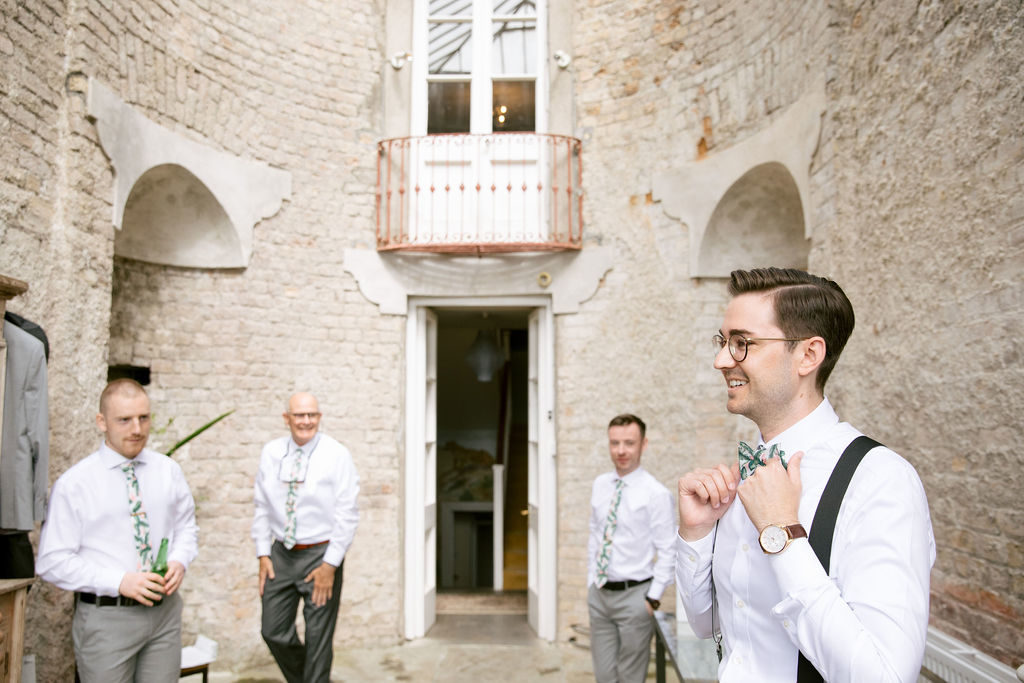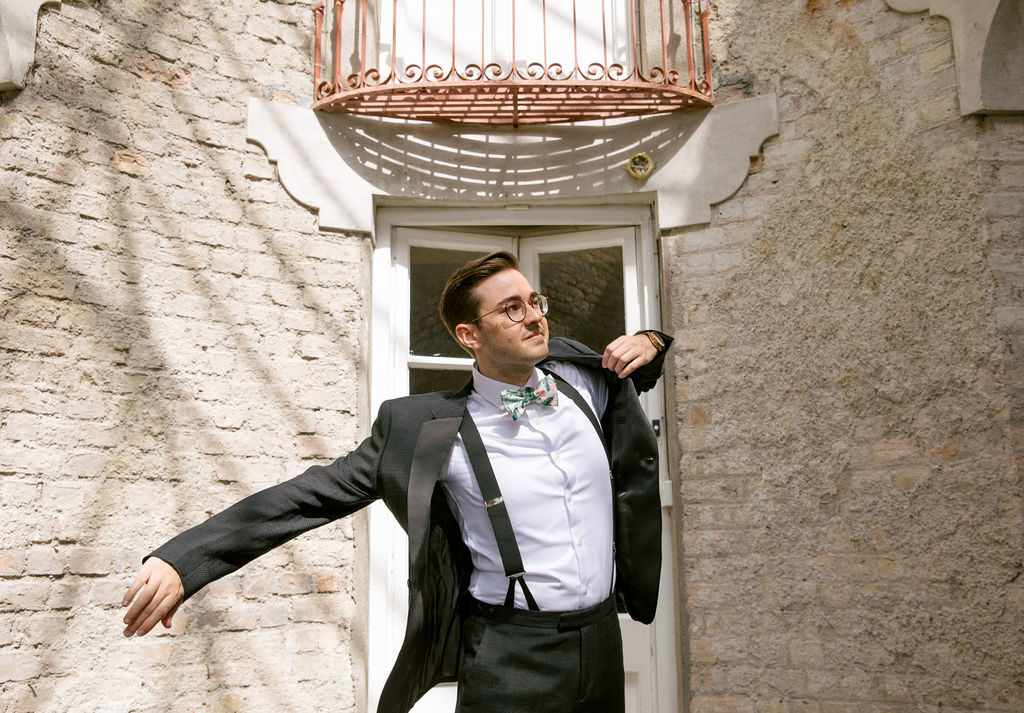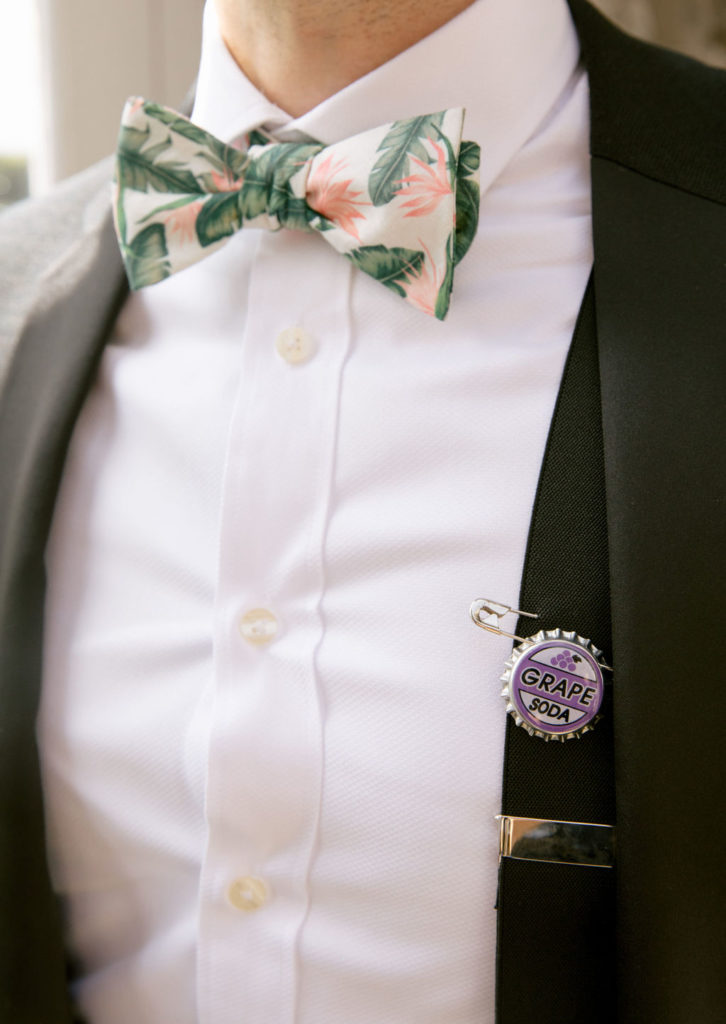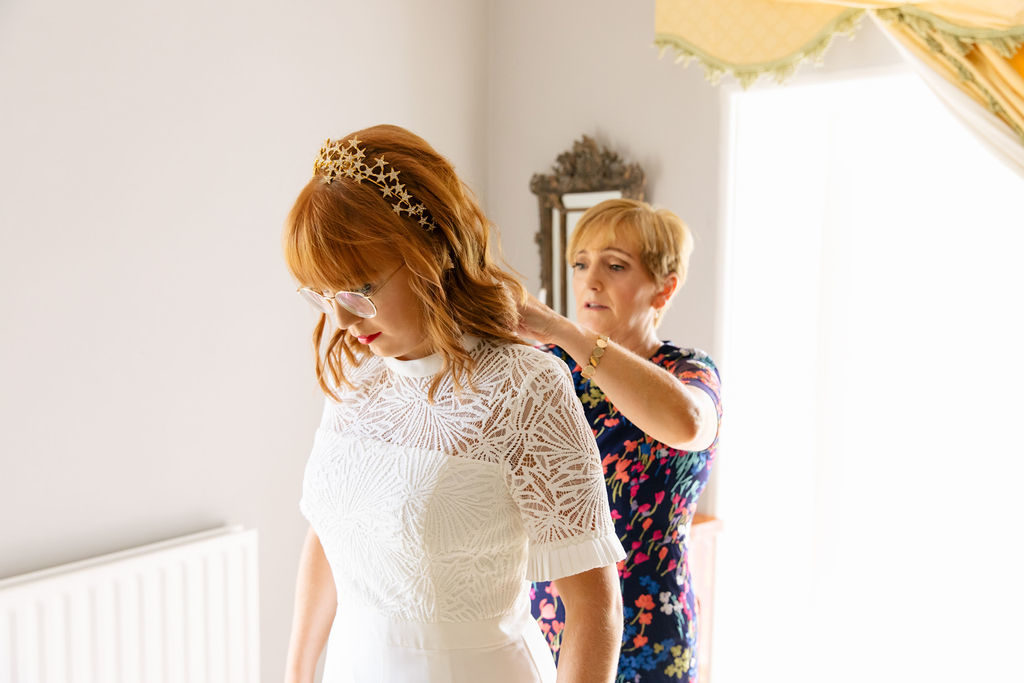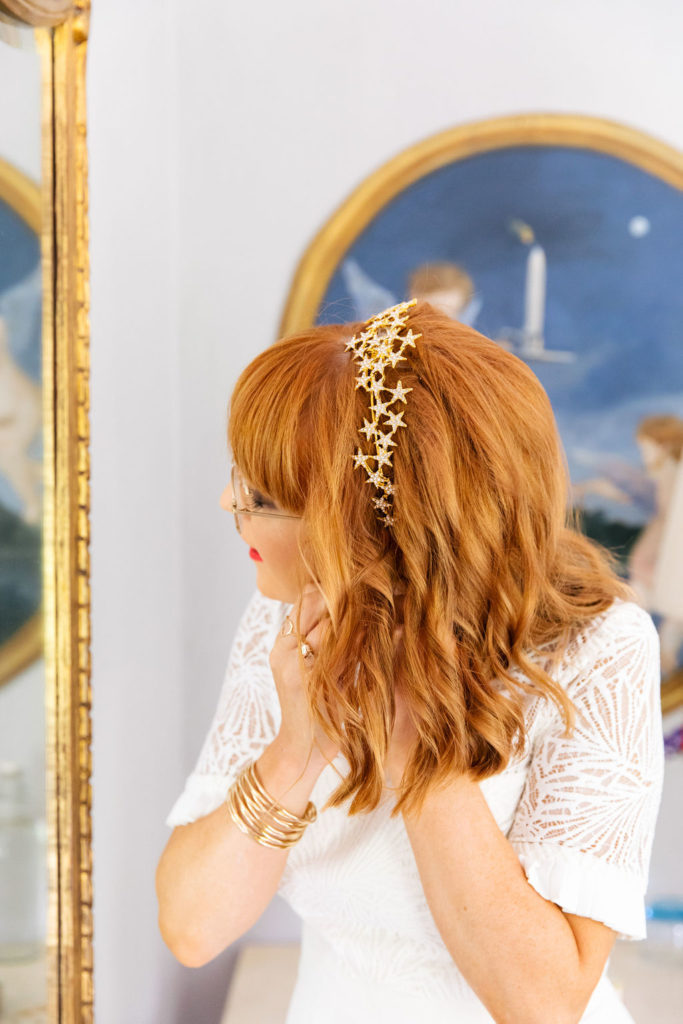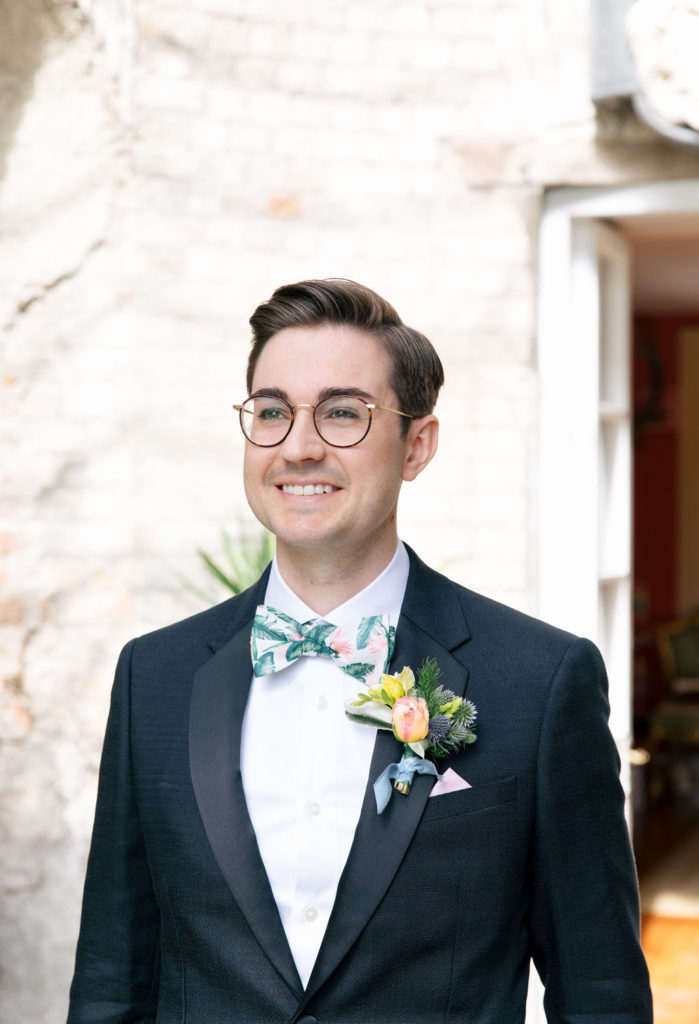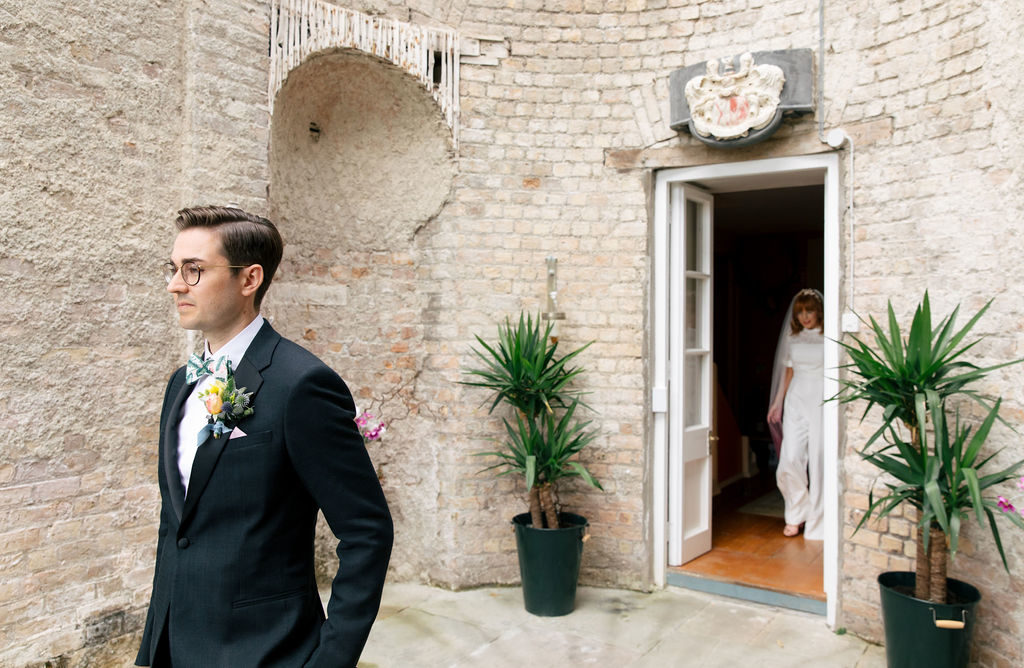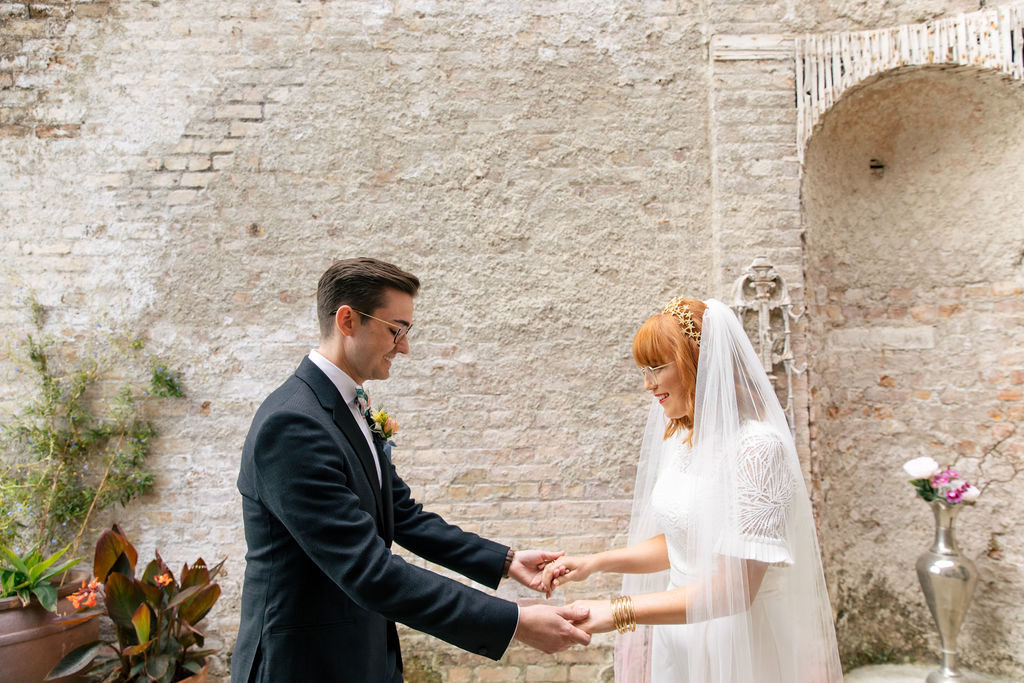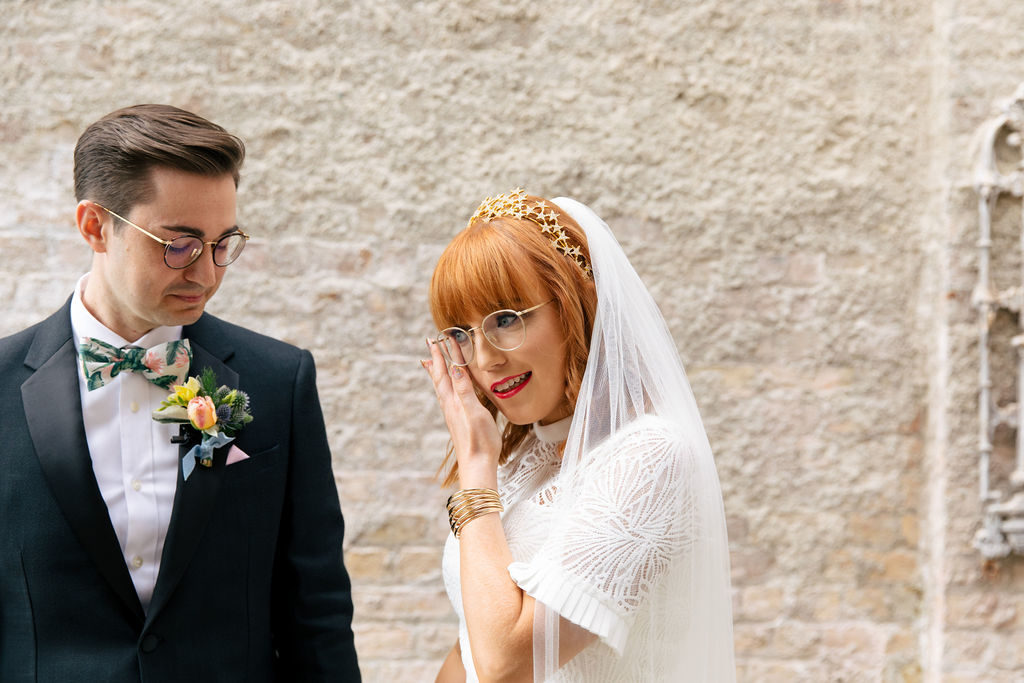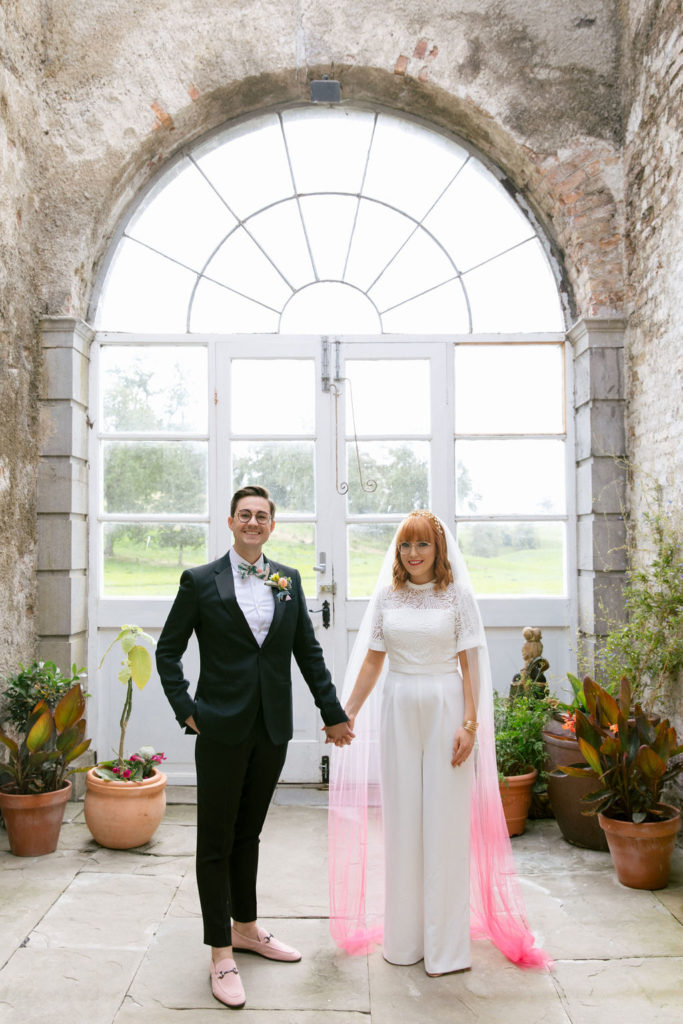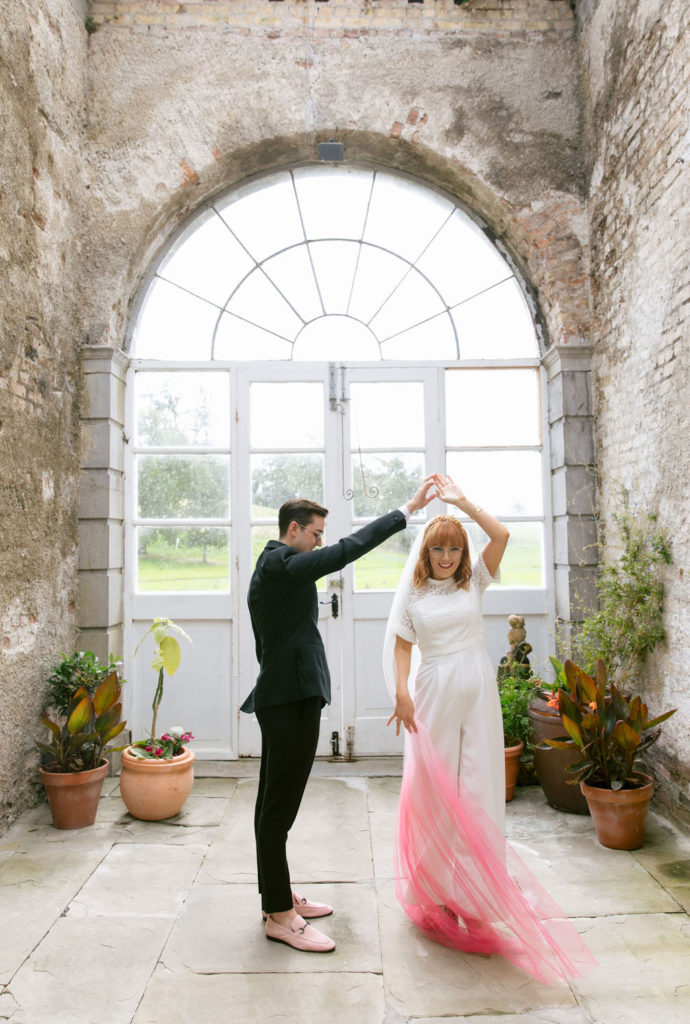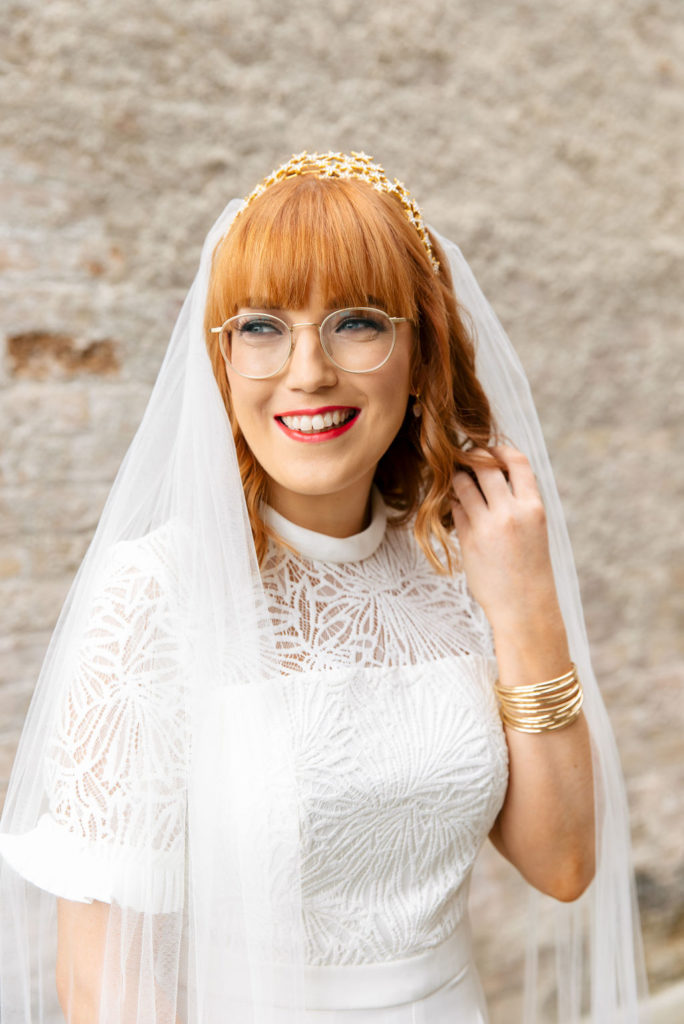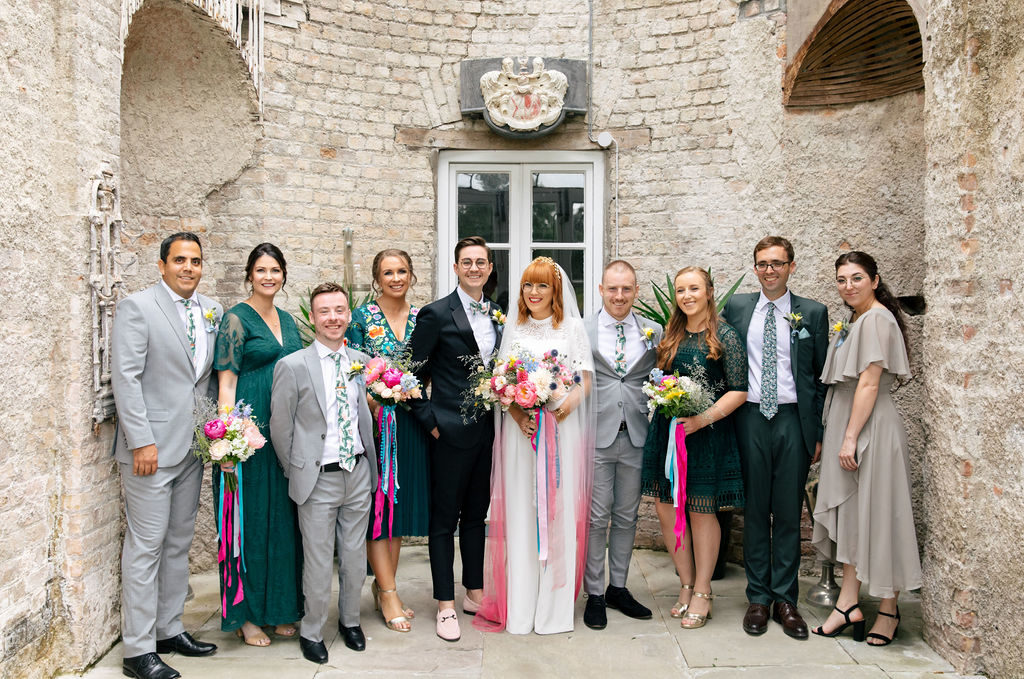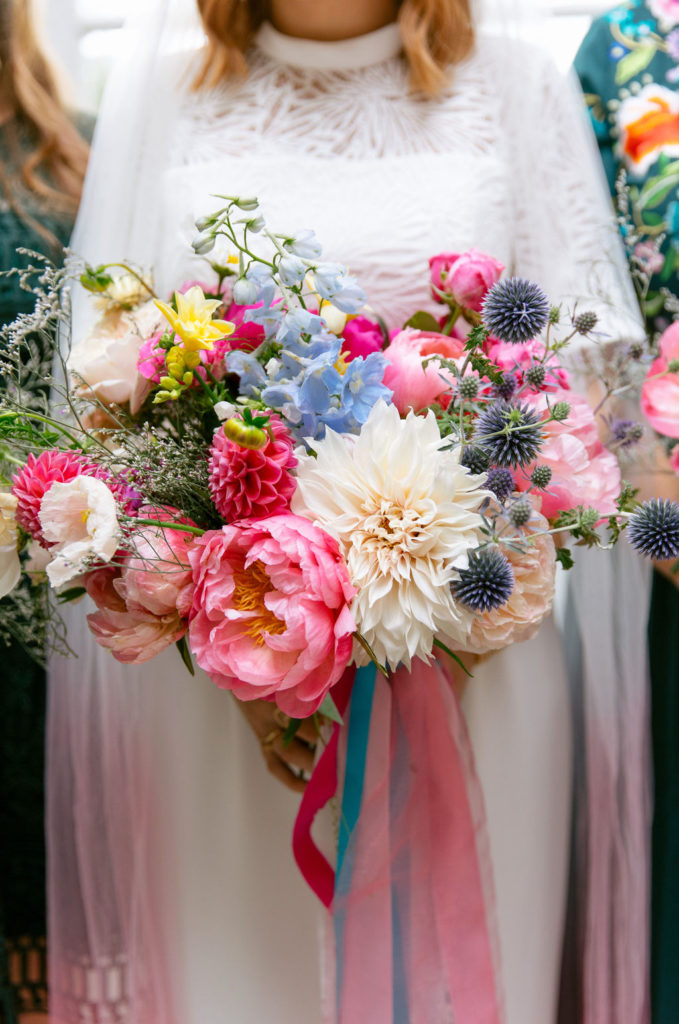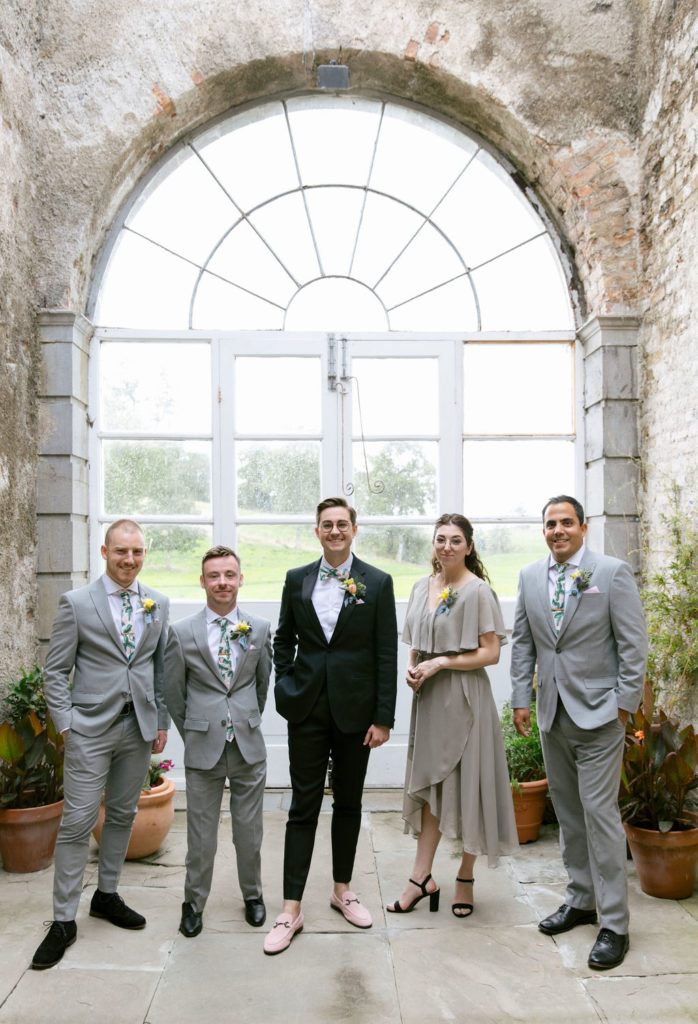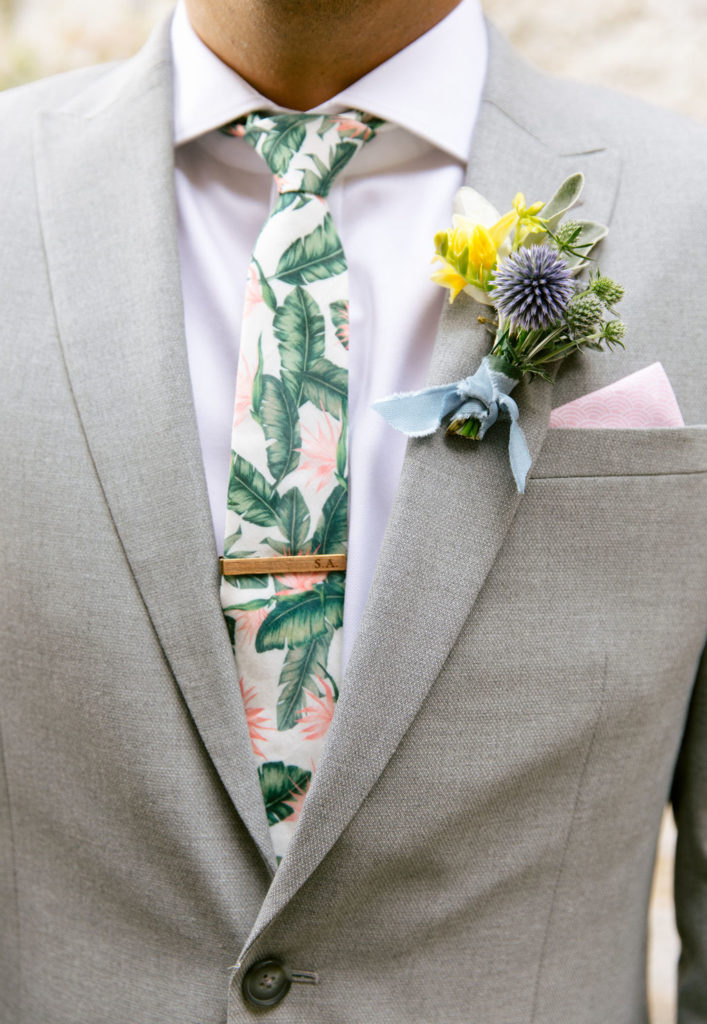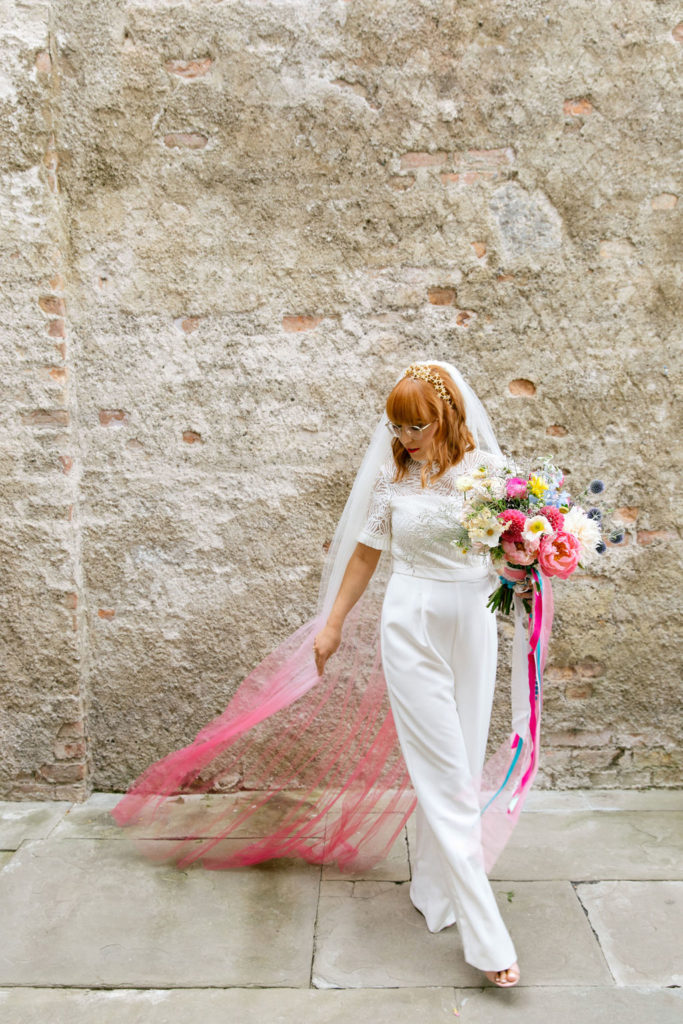 Will planned to propose on a trip home to see his folks in California. Unbeknownst to him, Aoife was planning on proposing right back on the same trip. "I planned to propose on an empty beach on Thanksgiving morning, but when we got there it was packed. She was happy watching the surfers and I insisted we go for a walk to find a quieter spot. She wasn't expecting me to propose, she thought we were just getting out of the way of the Thanksgiving prep. Little did I know she had also planned to propose on the same trip, so she also popped the question a few days later in LA – just to be sure," laughs Will.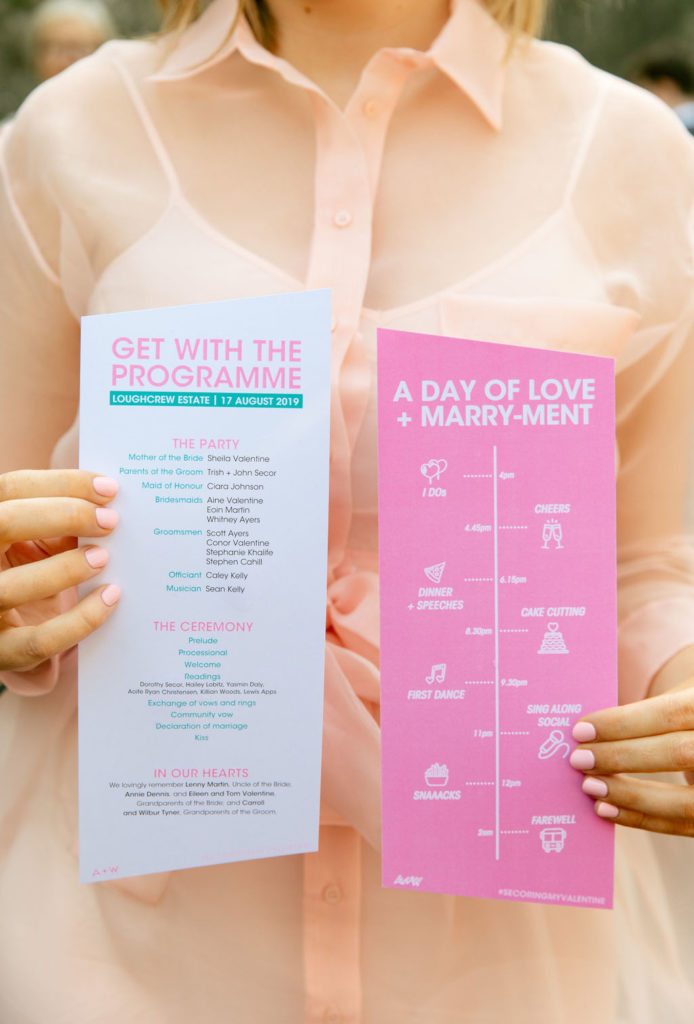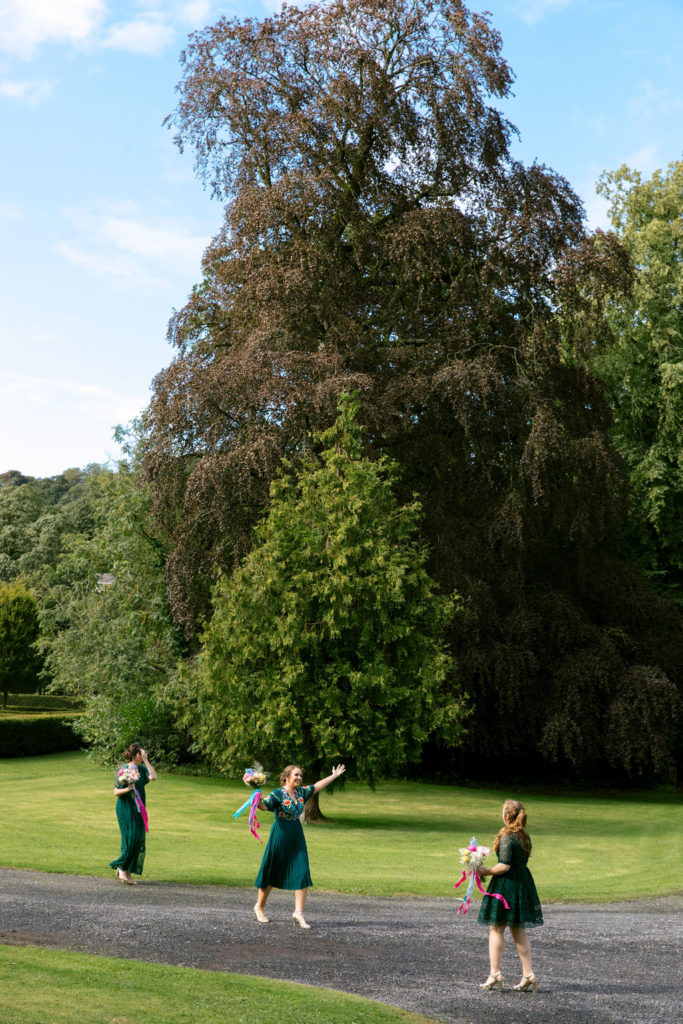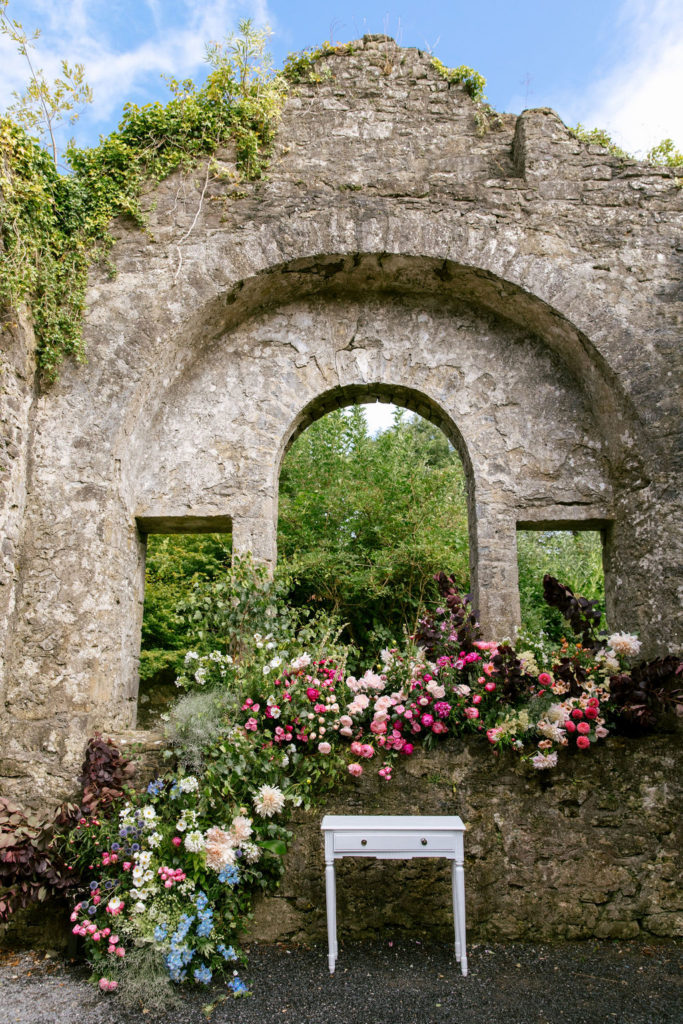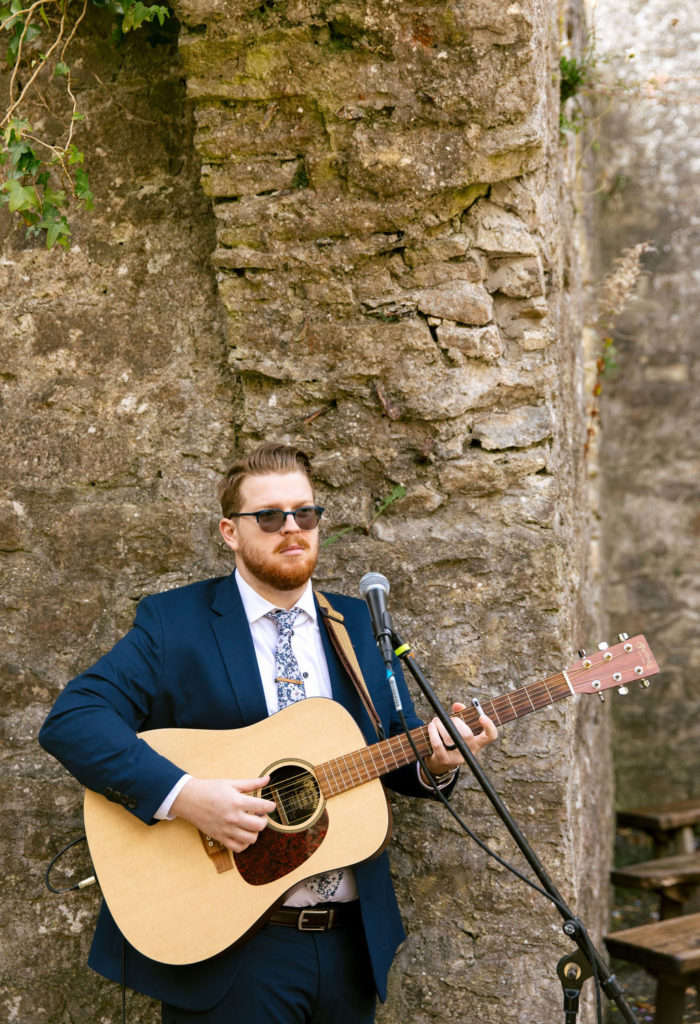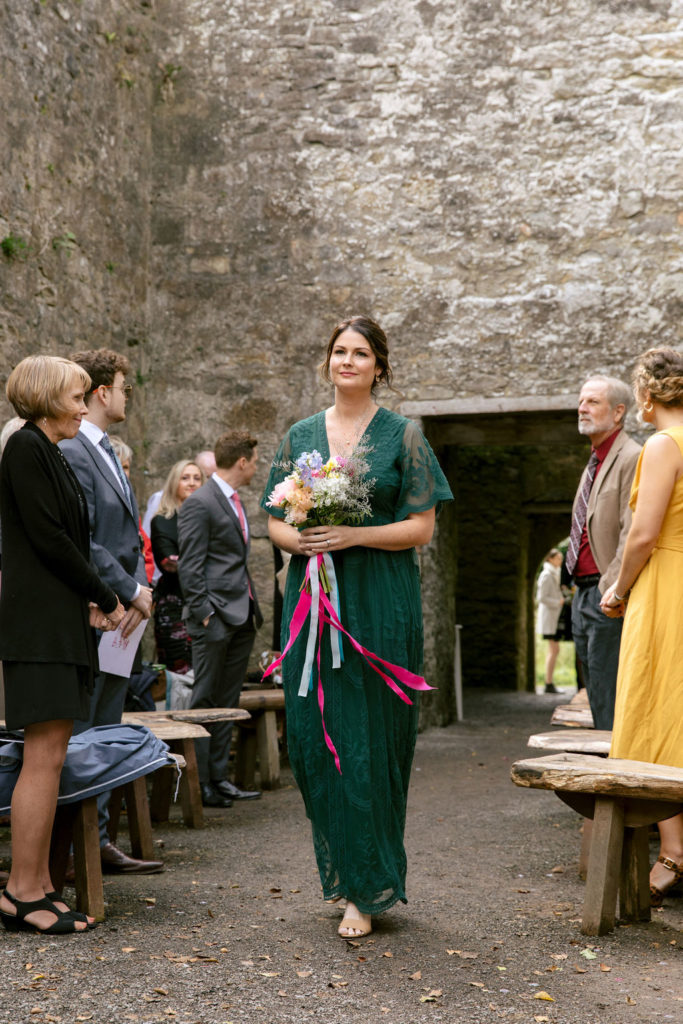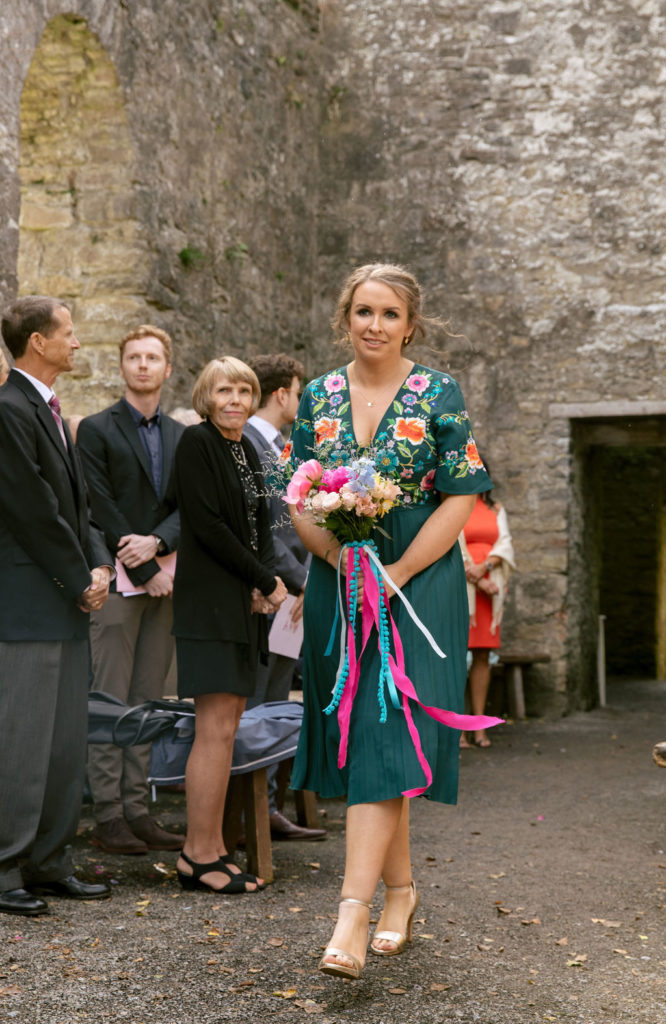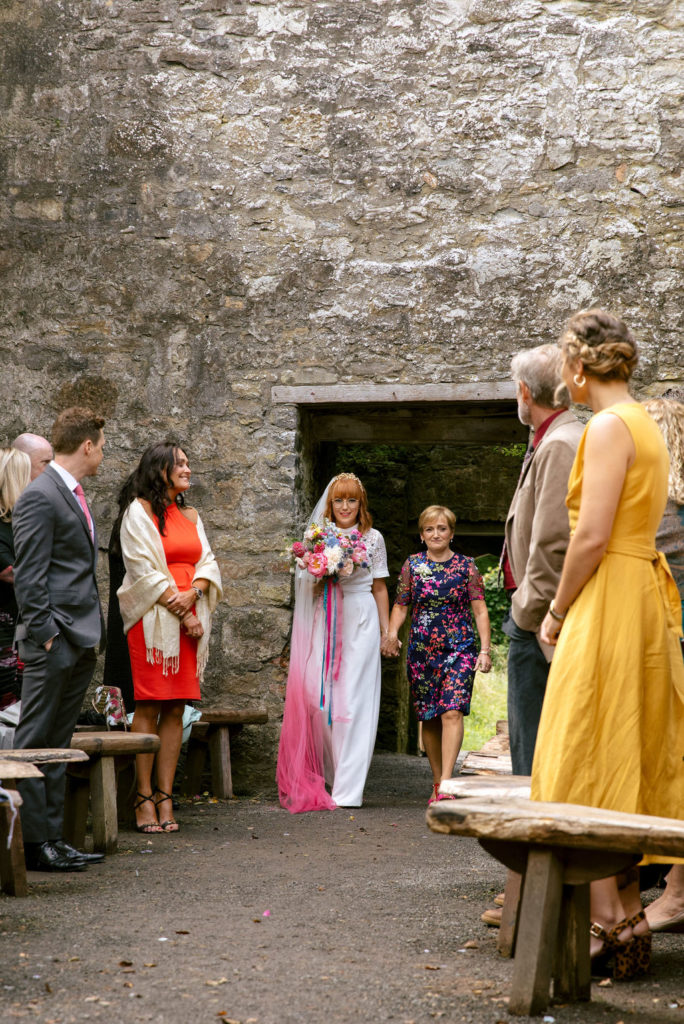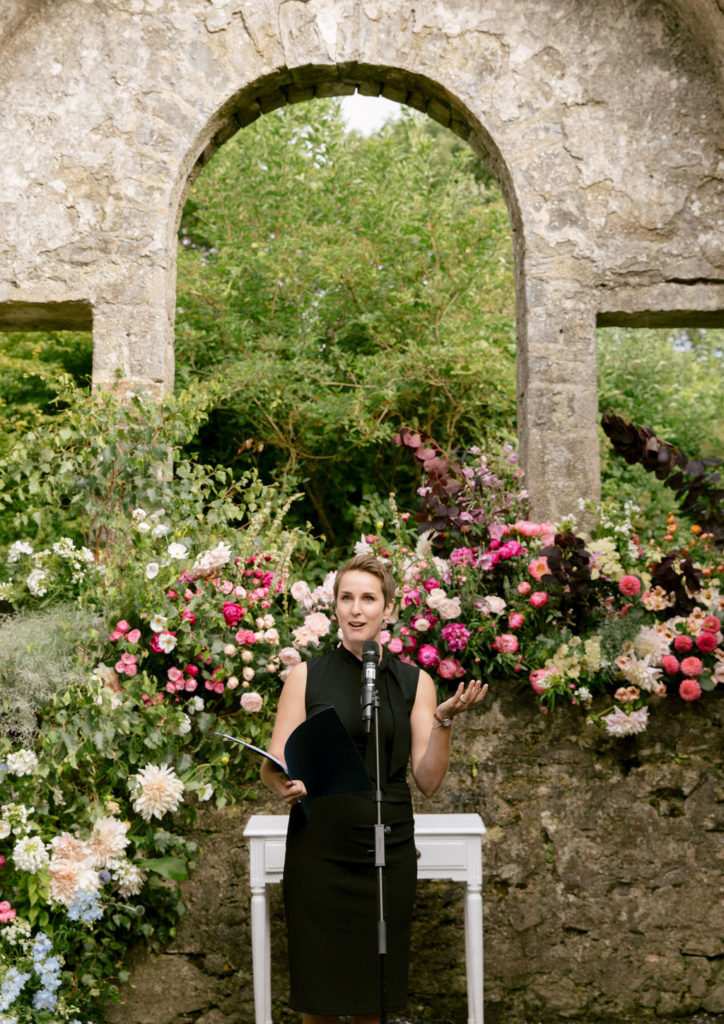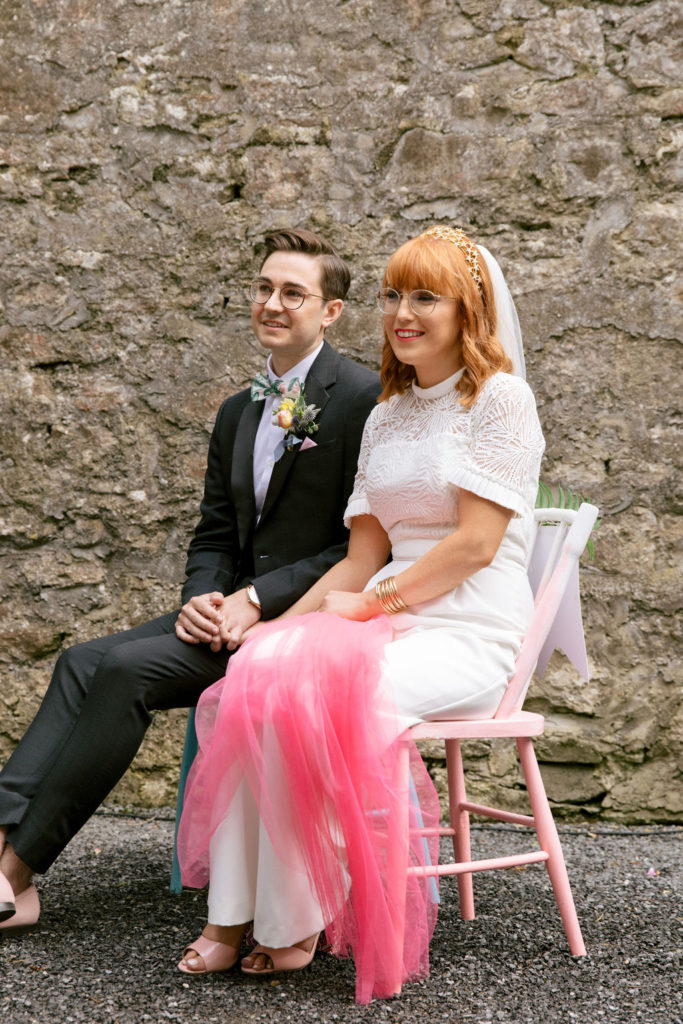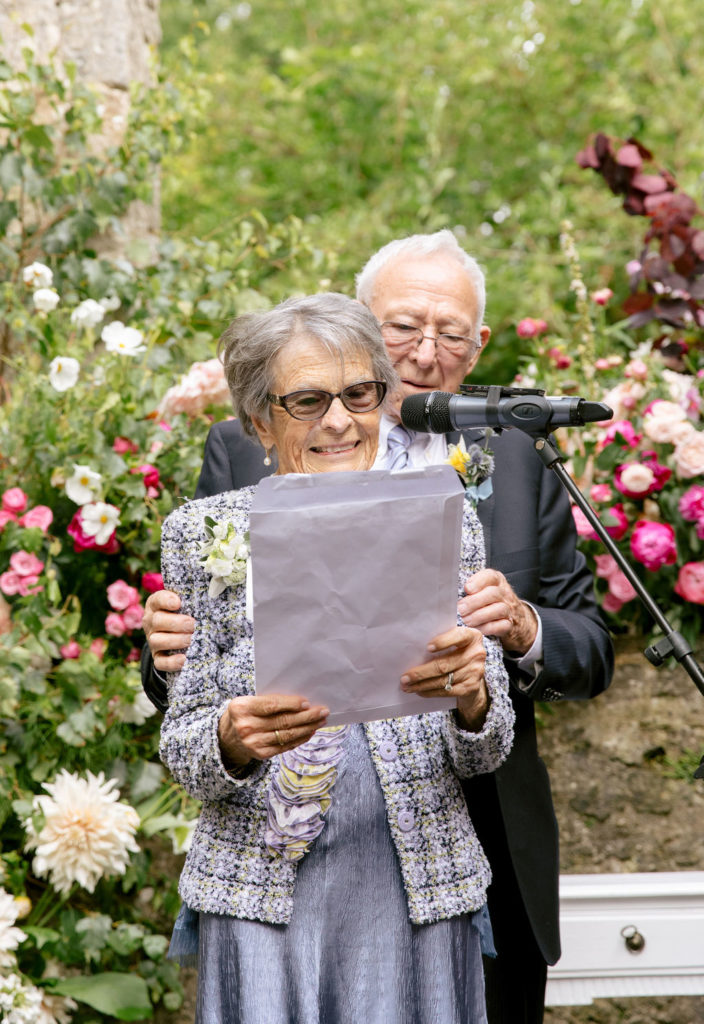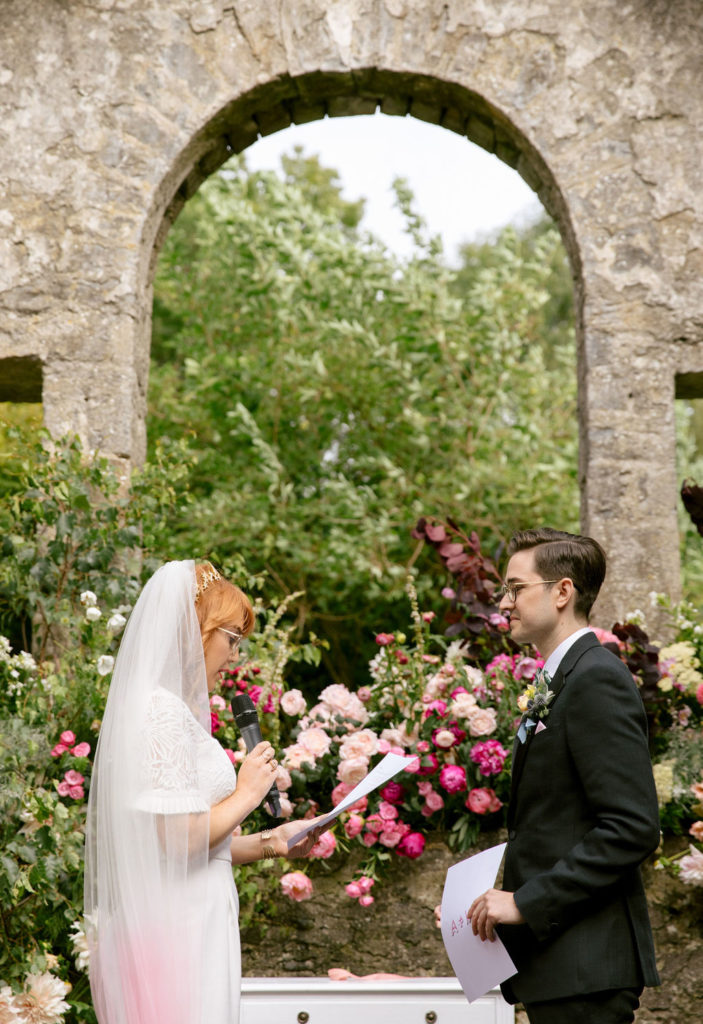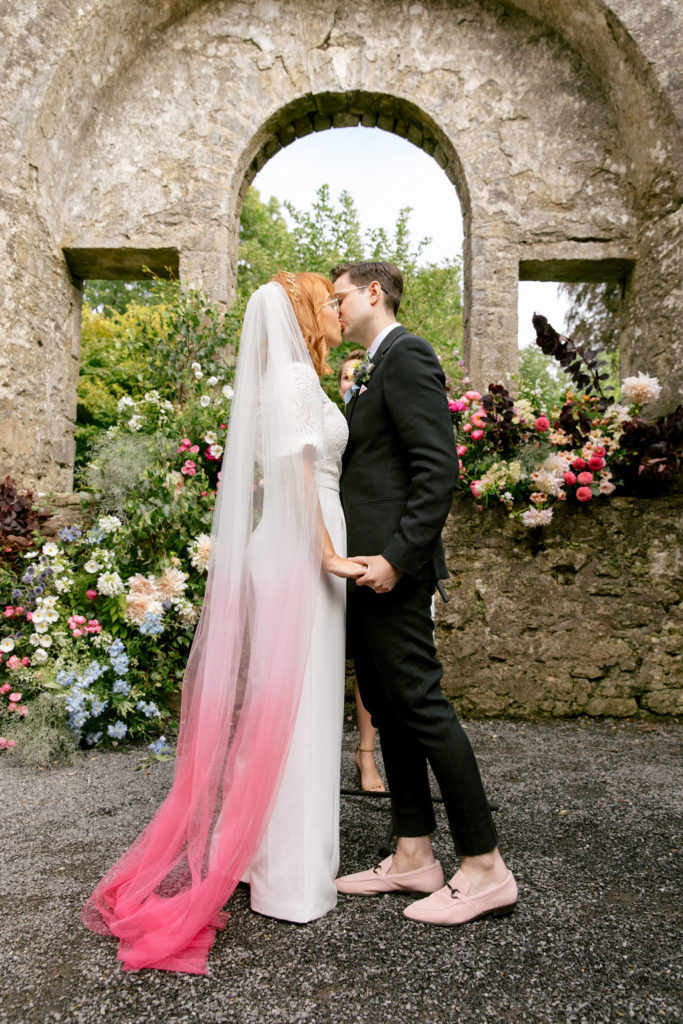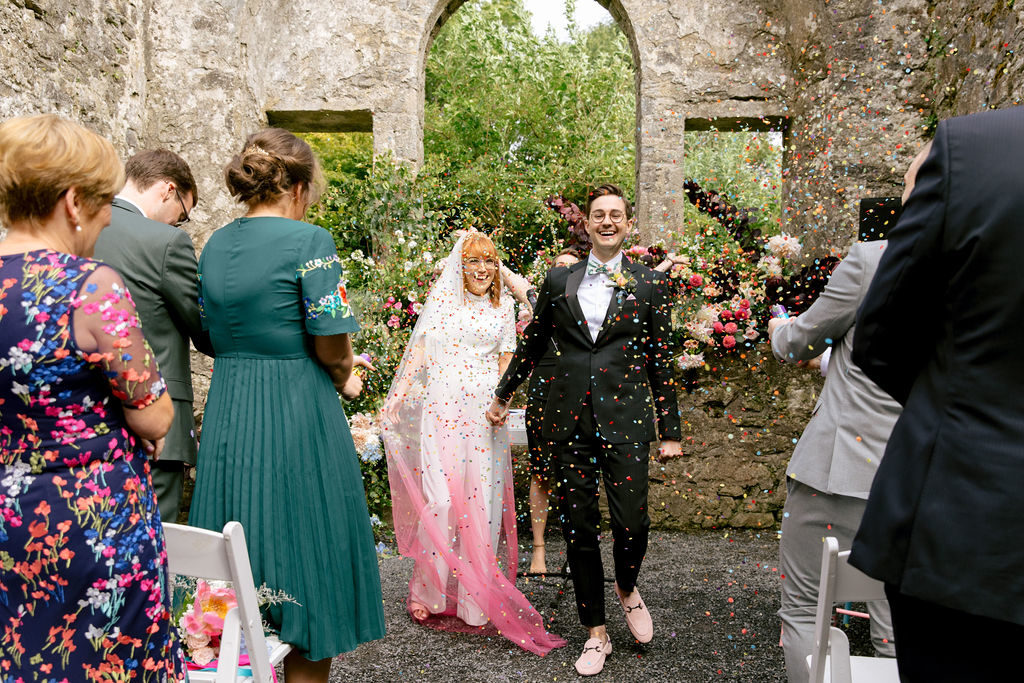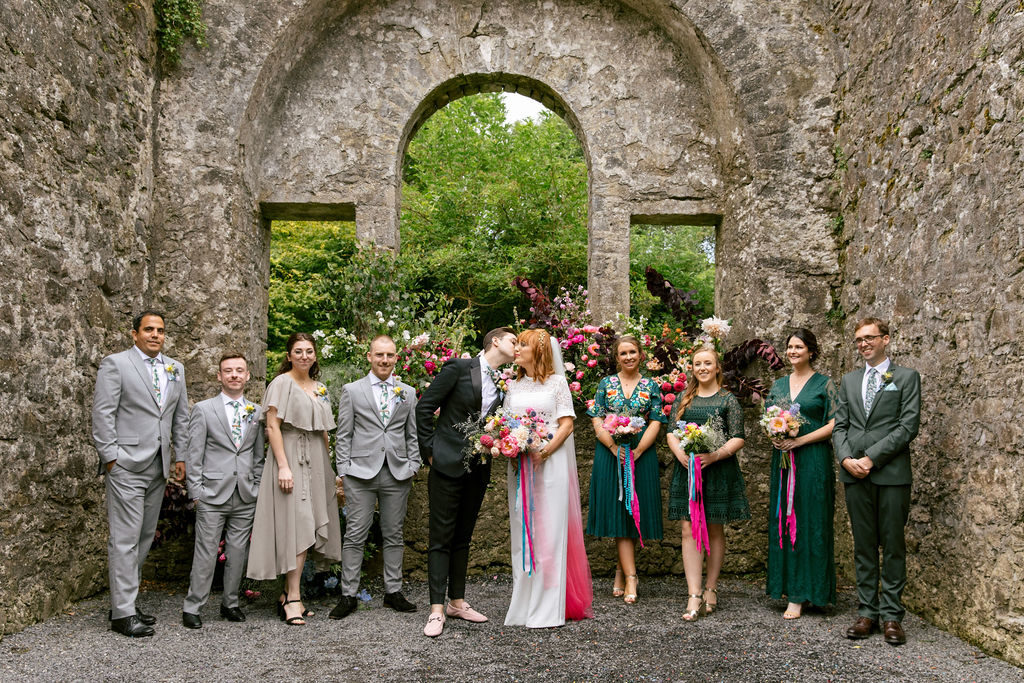 The pair wanted something quite specific from their venue and felt that Loughcrew in Meath was the perfect place to celebrate their house party wedding. "We wanted somewhere we could take over for the weekend, that was essentially a blank canvas we could transform. We also wanted somewhere that would allow food trucks, didn't have an early curfew, and that had an interesting outdoor ceremony space," Aoife tells us.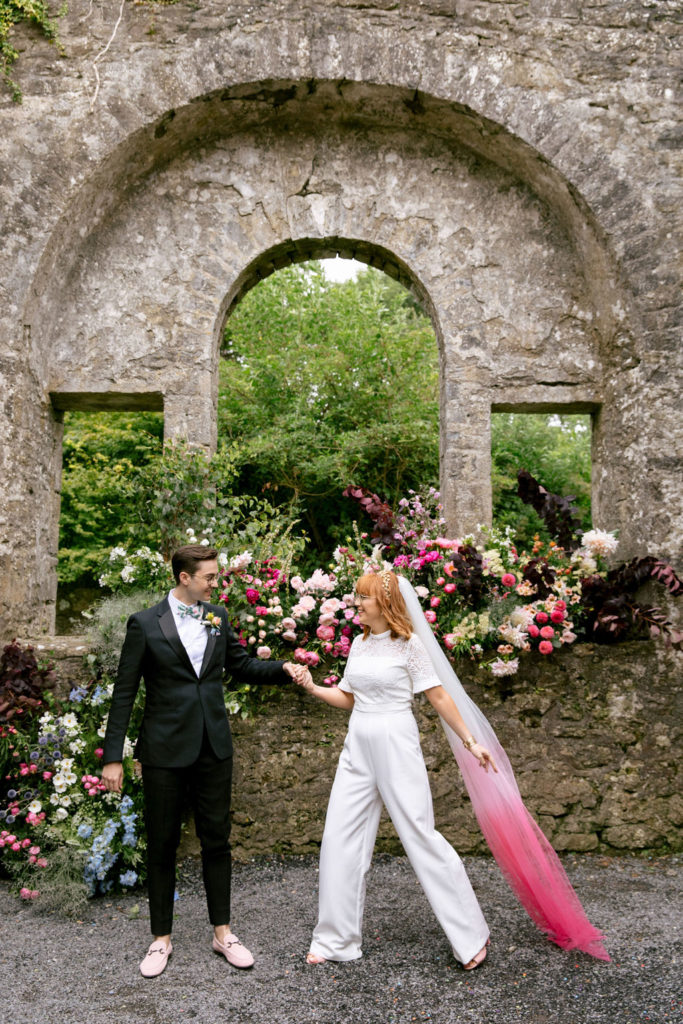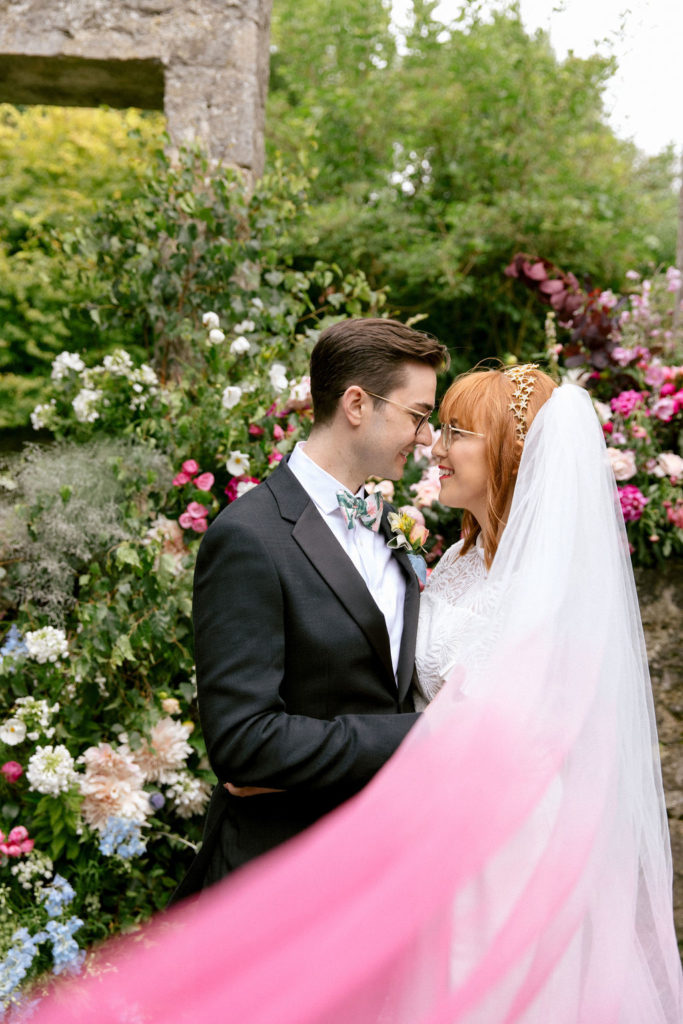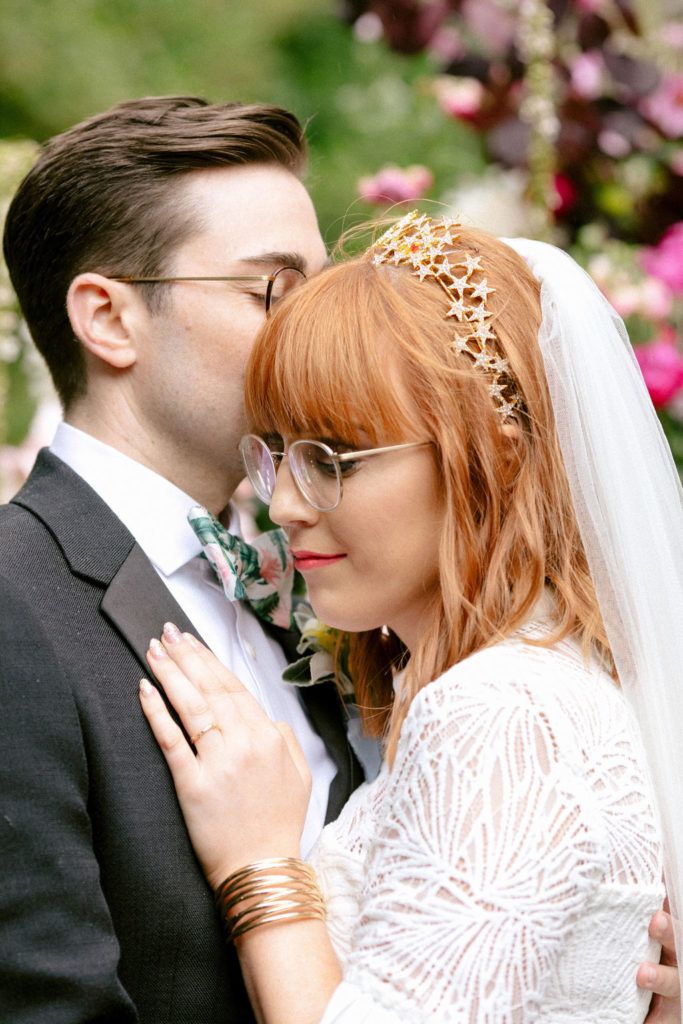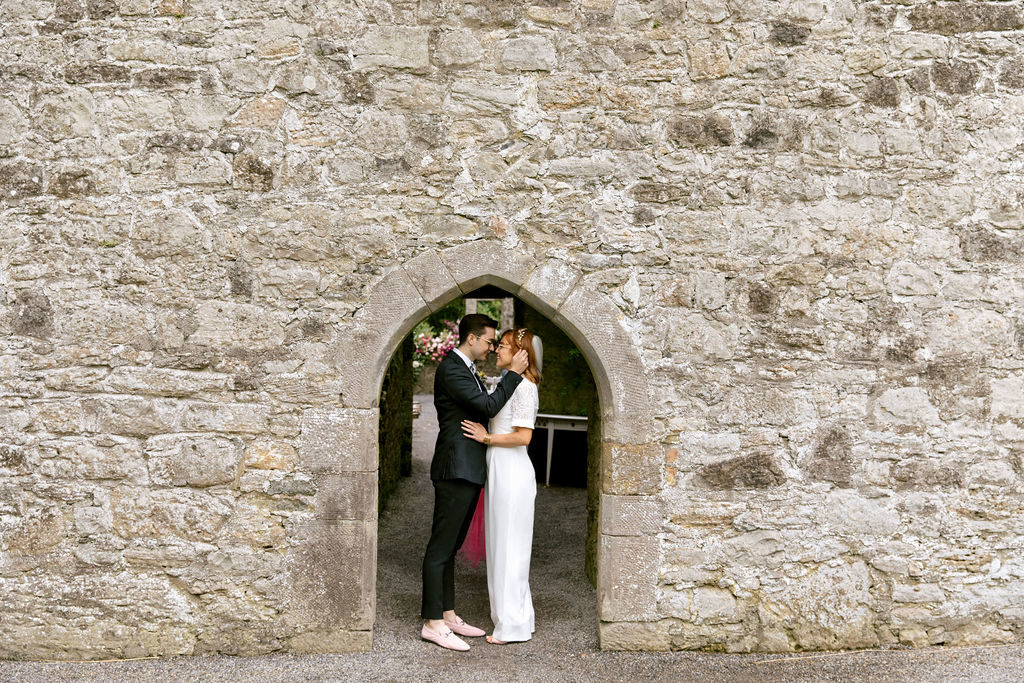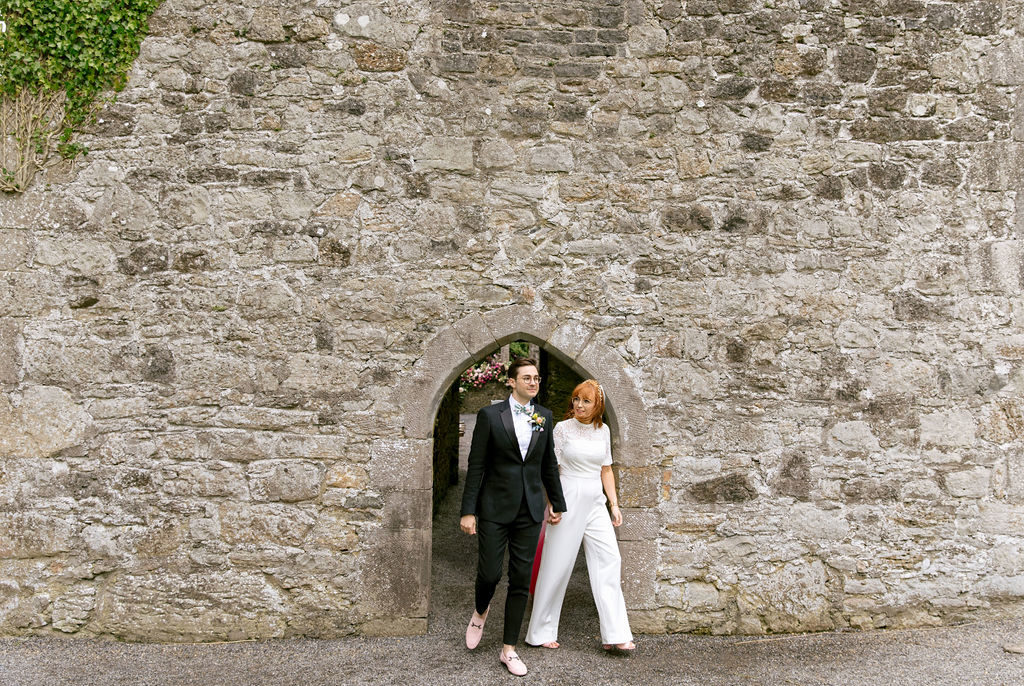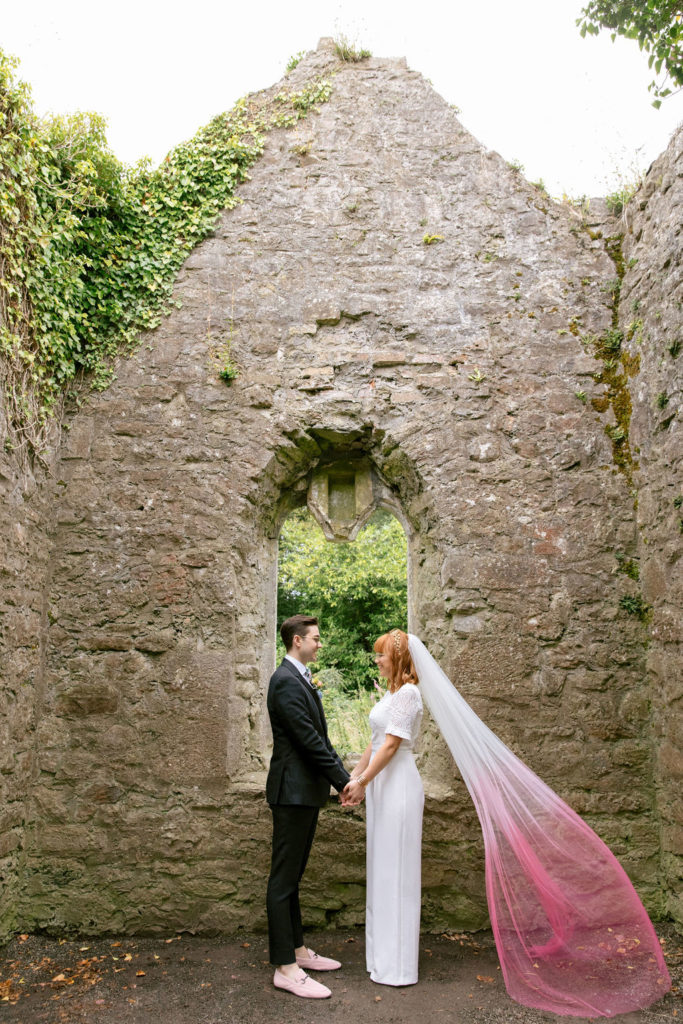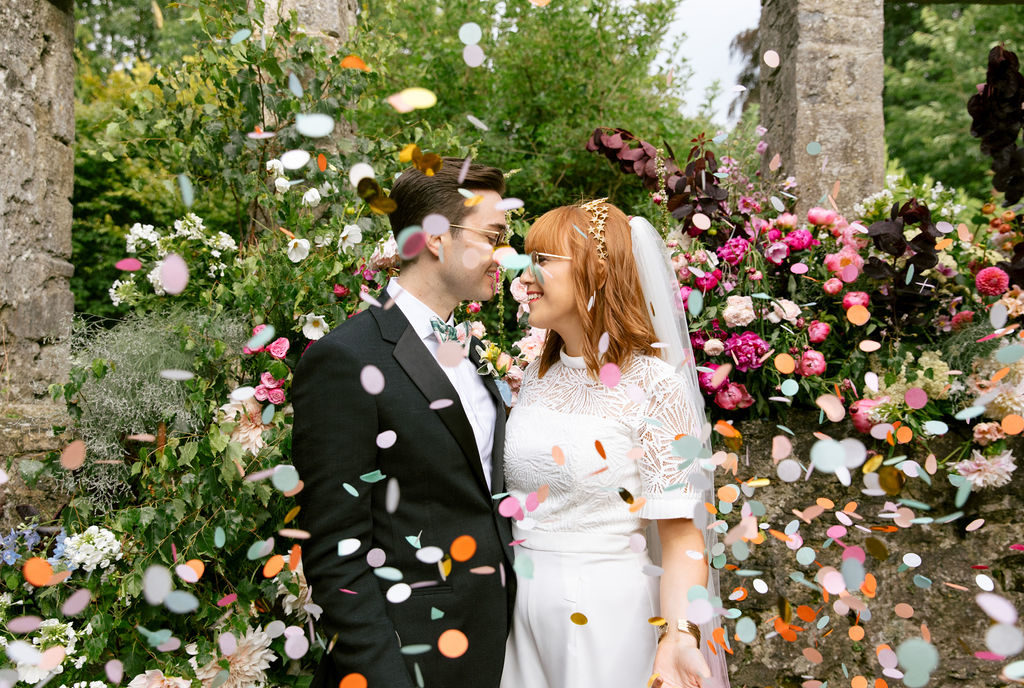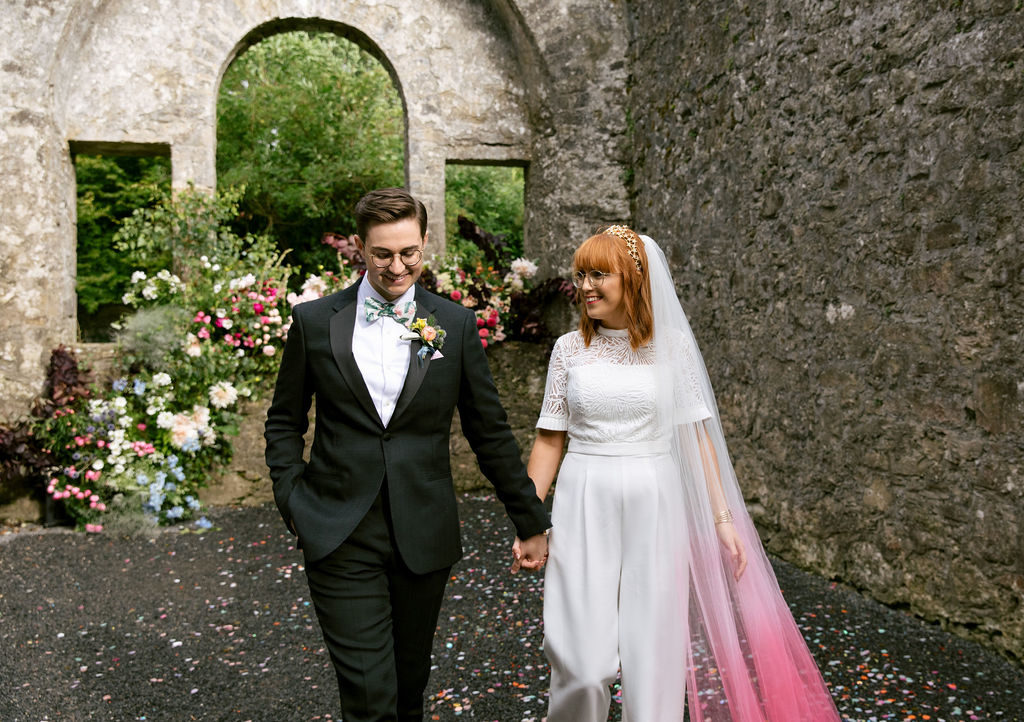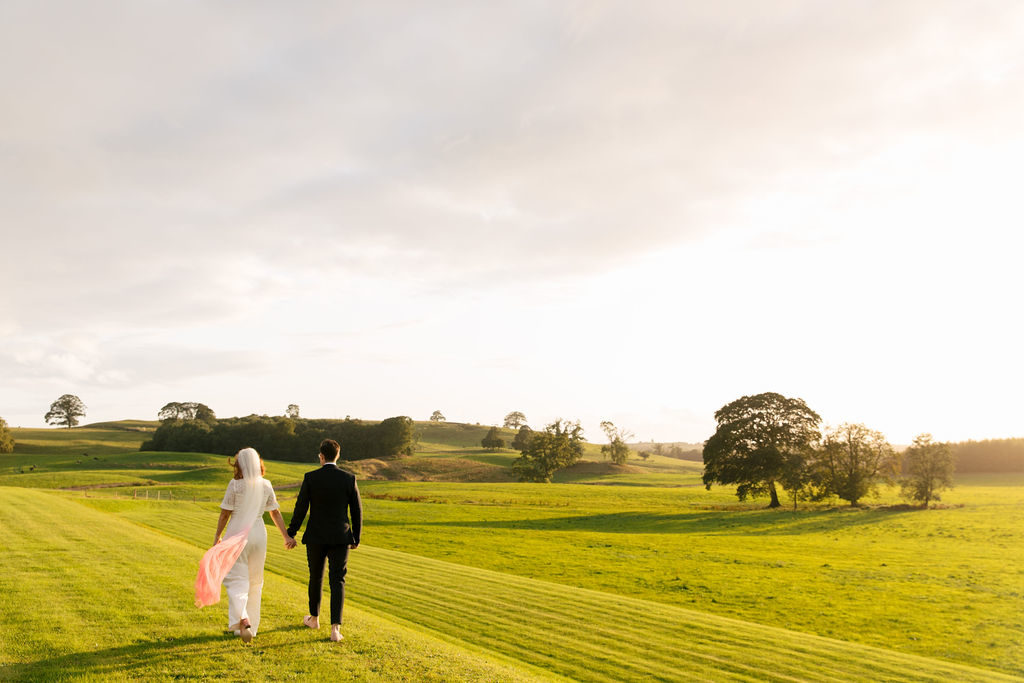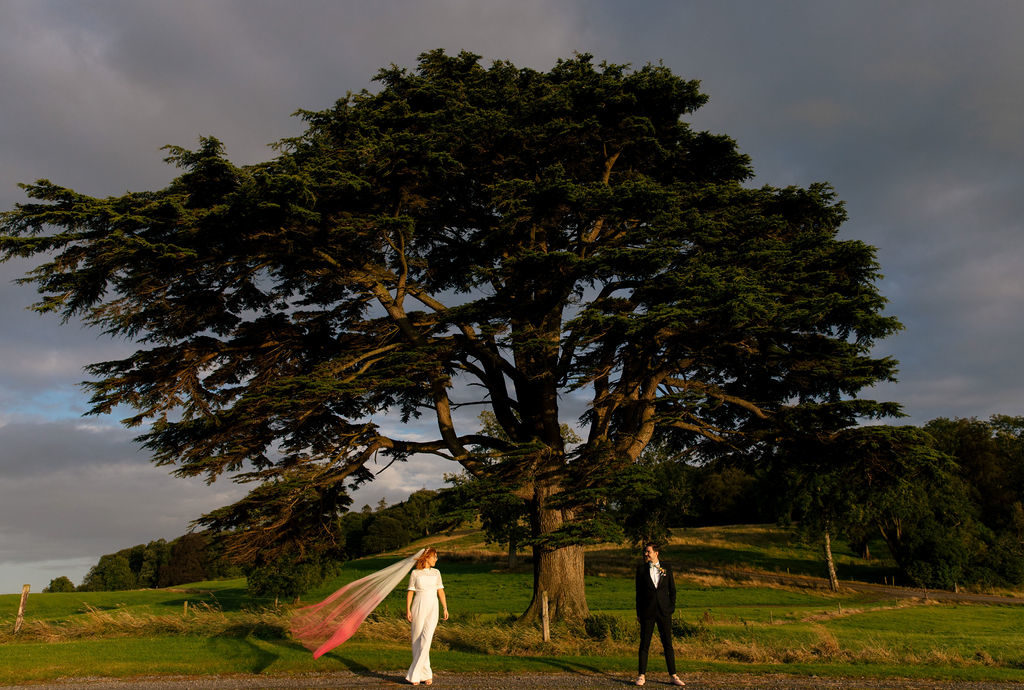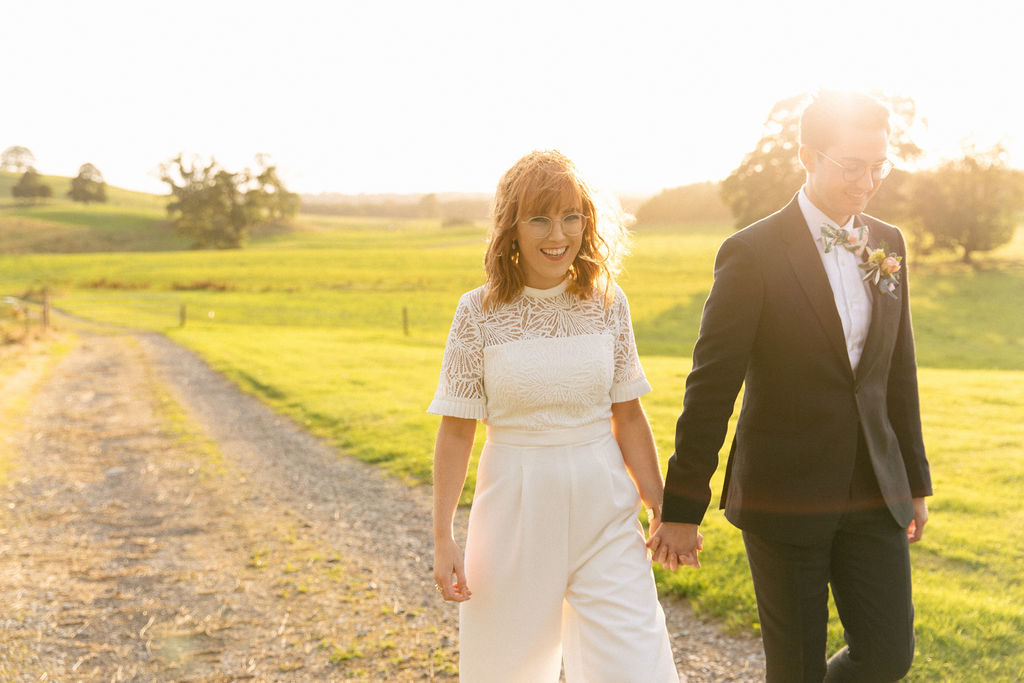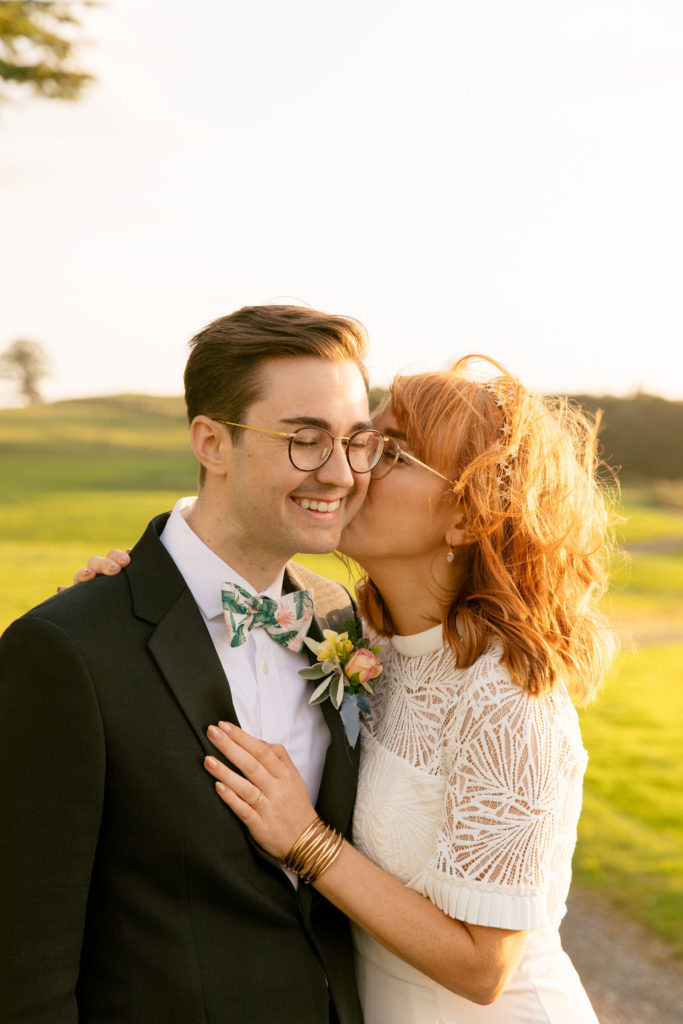 "Once we saw the church ruins at Loughcrew for the ceremony, and the courtyard space for the food trucks, we knew it was perfect. Deborah and Emily were open to any and all ideas, big and small. They were happy for us to do pretty much anything we wanted to the space, so they were a dream to plan our Loughcrew wedding with," she continues.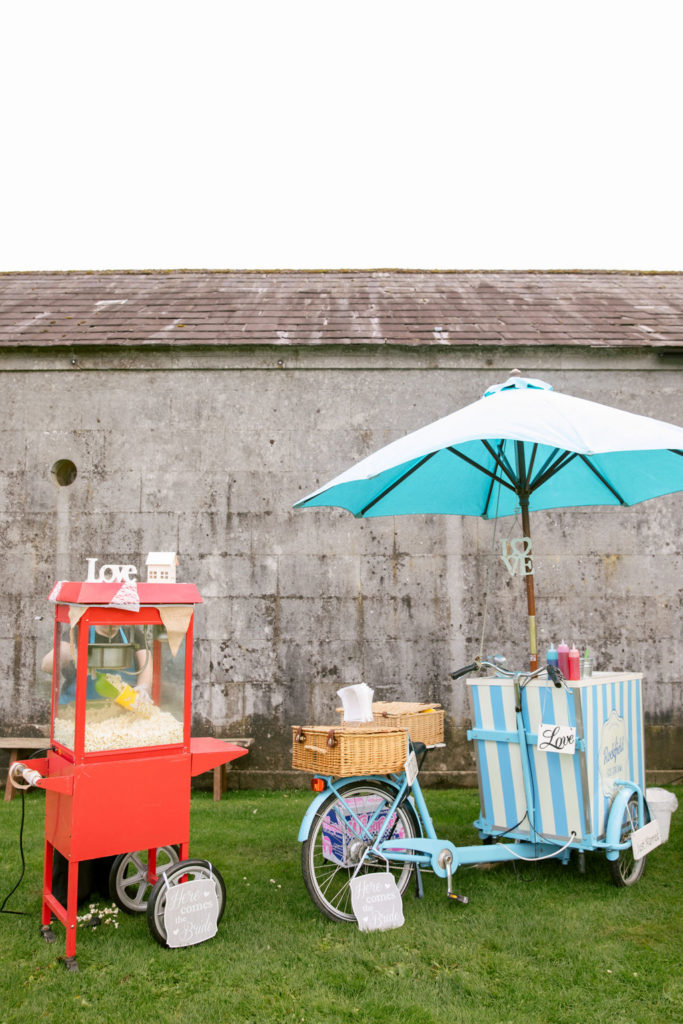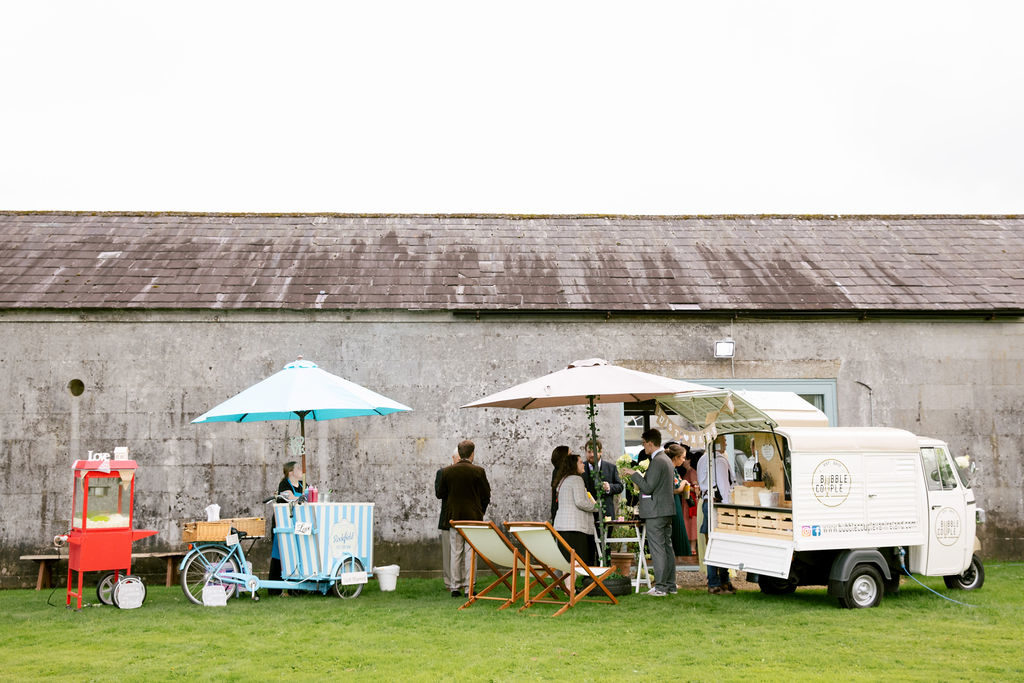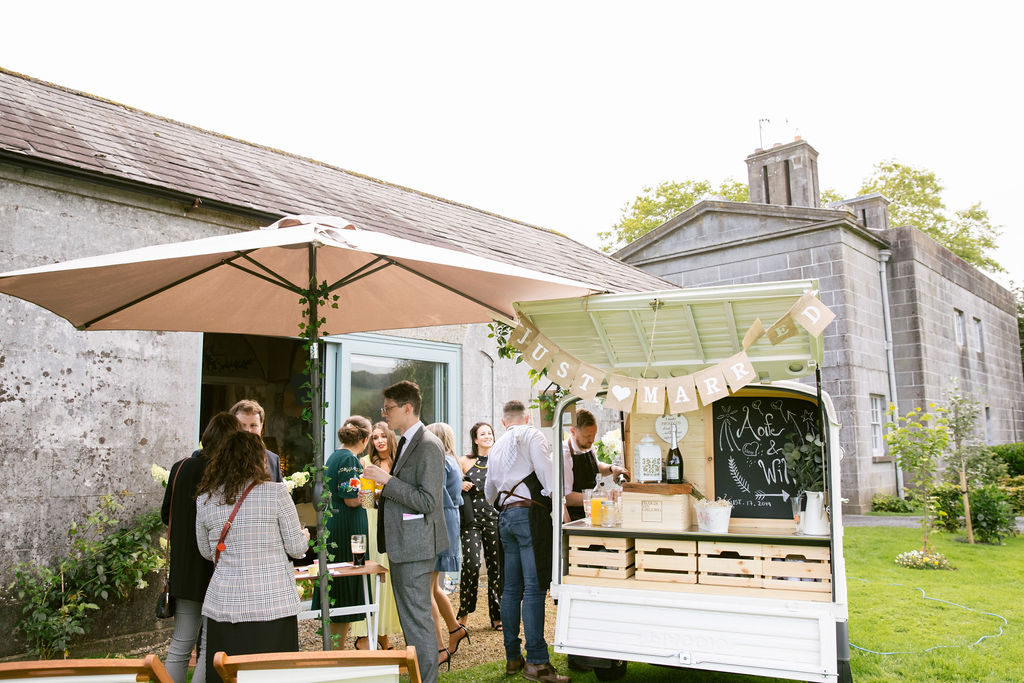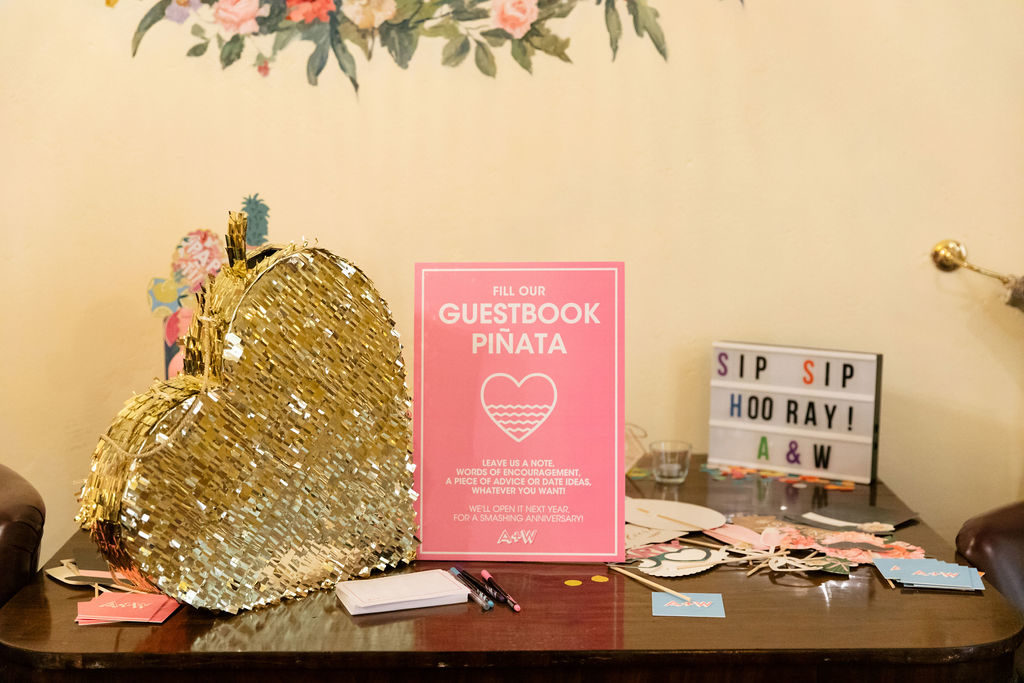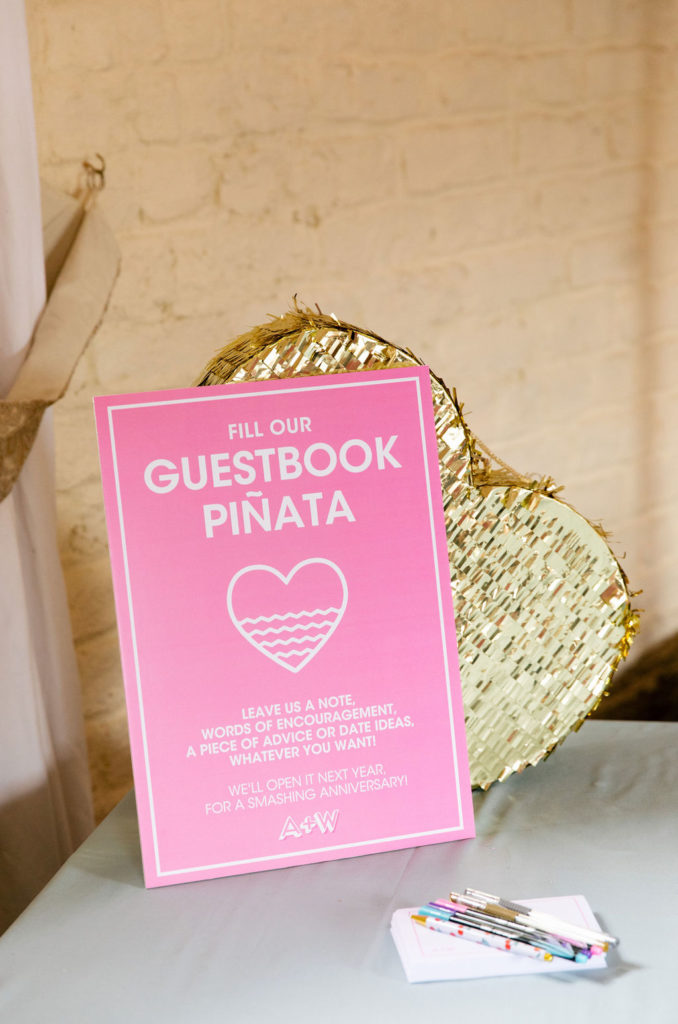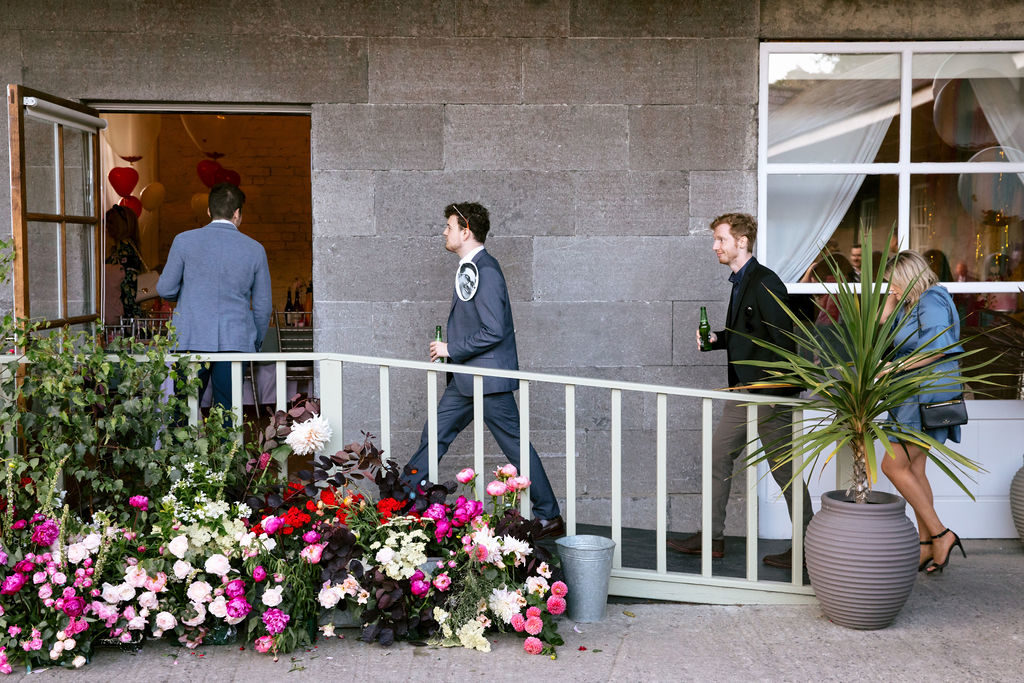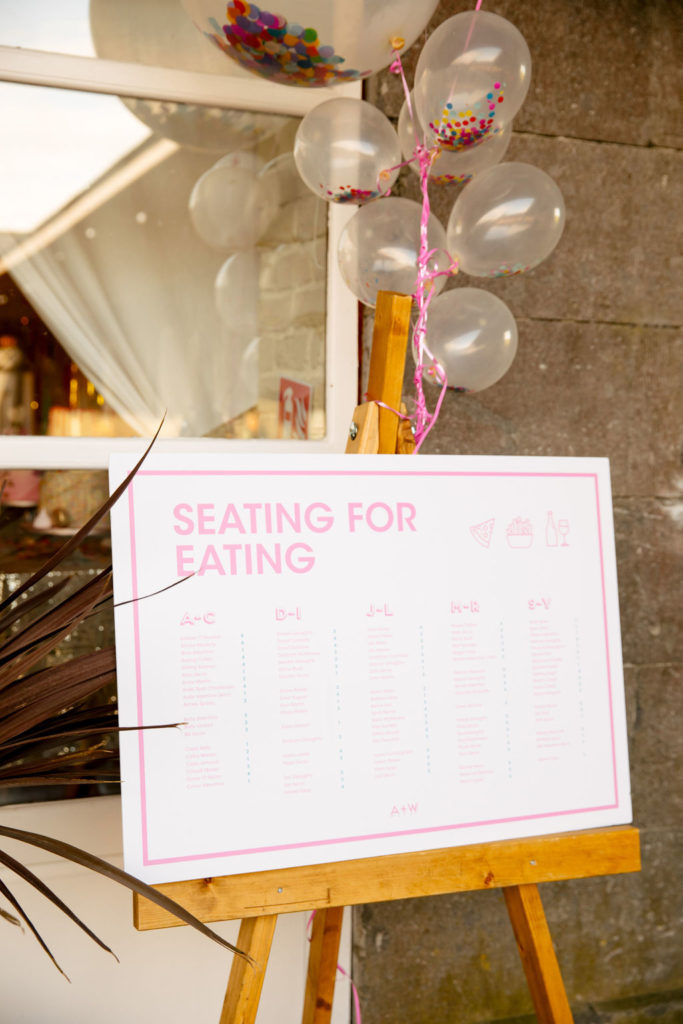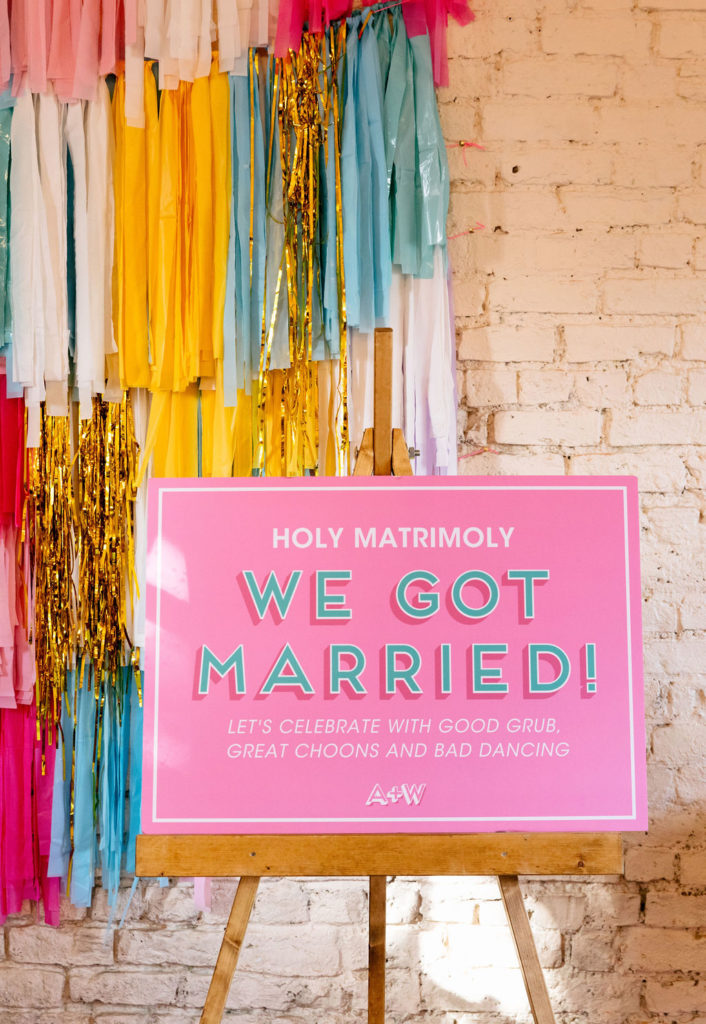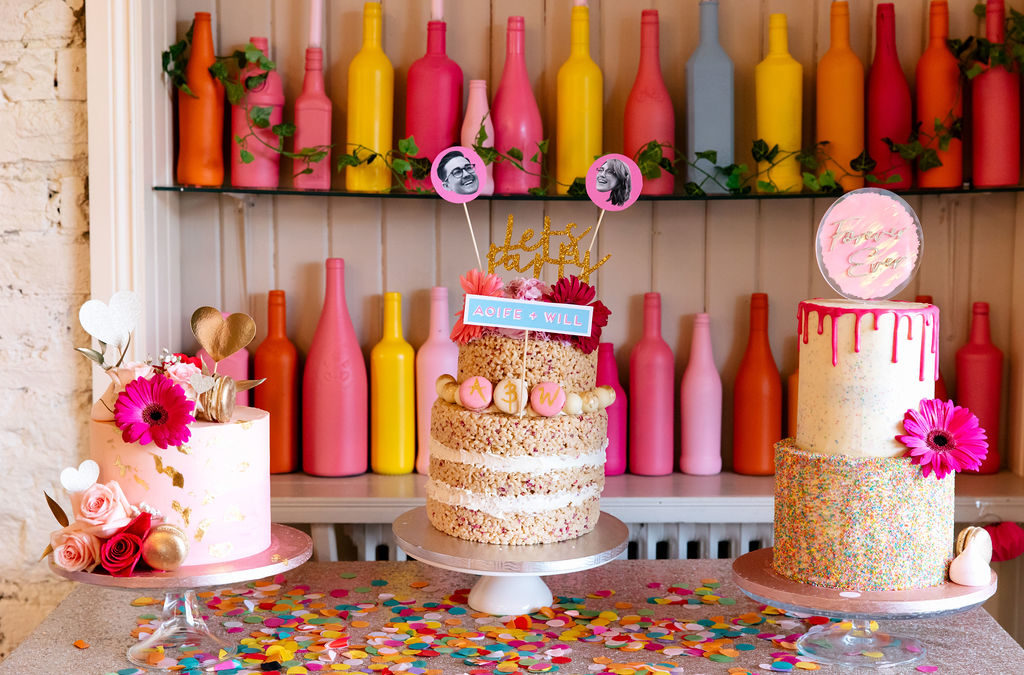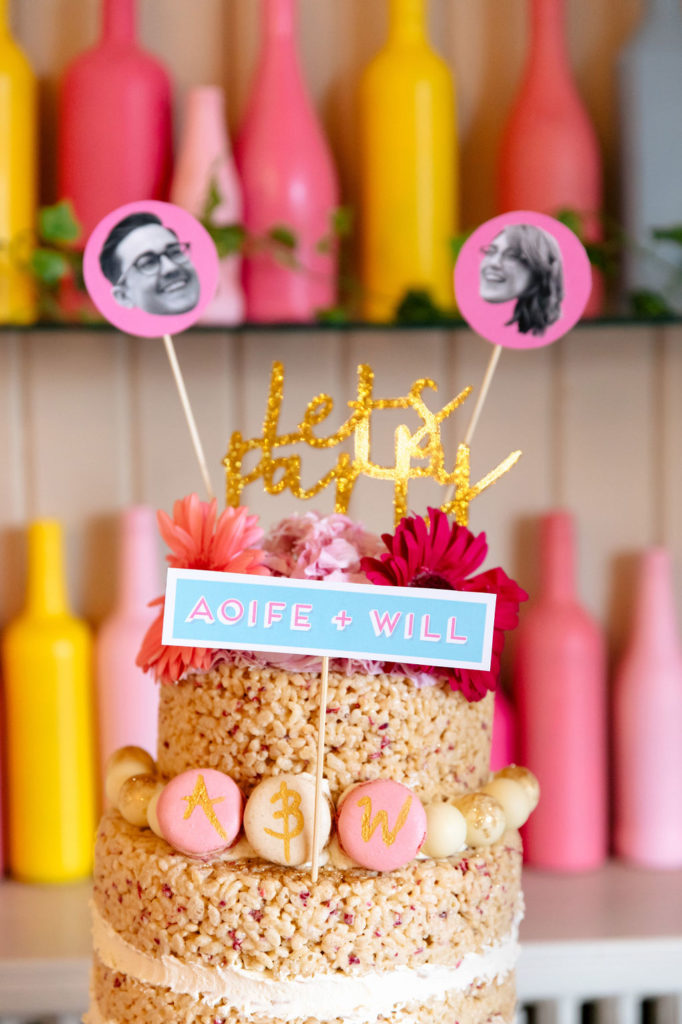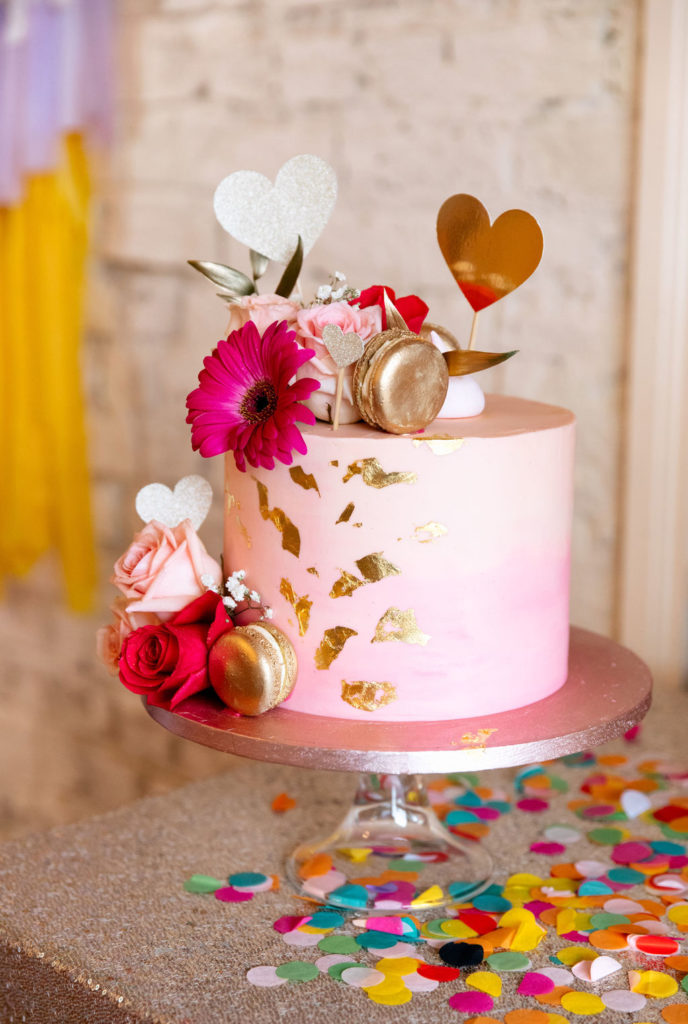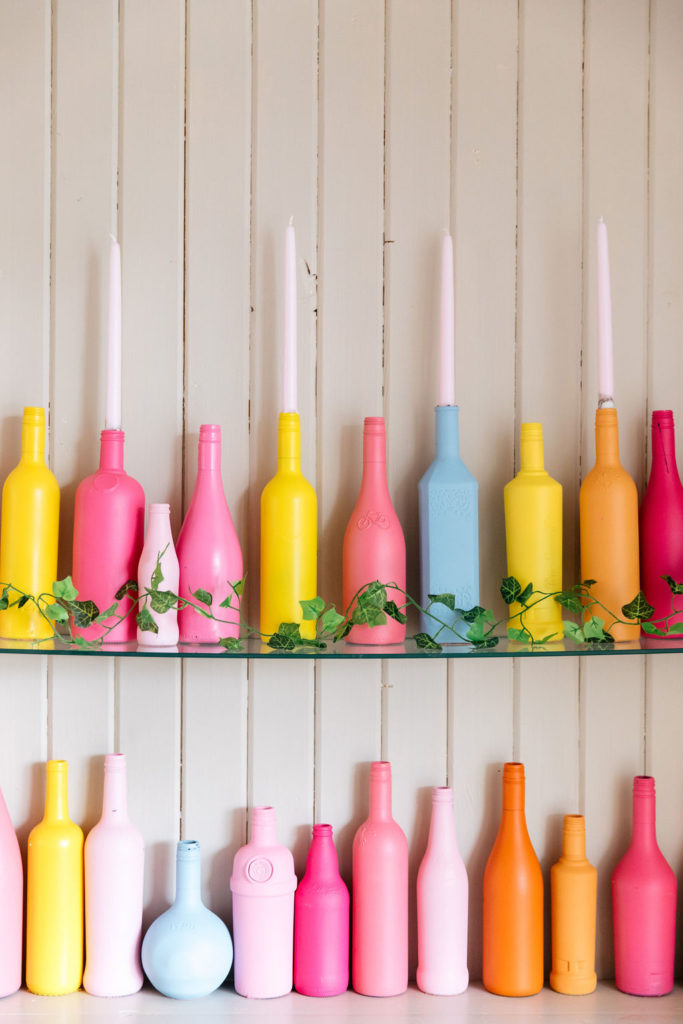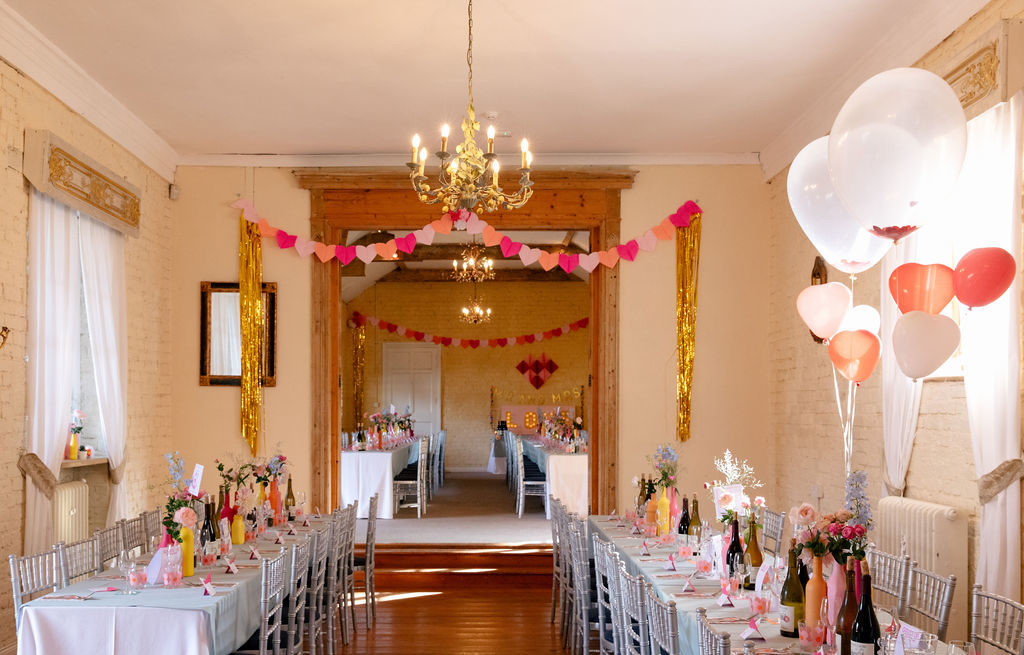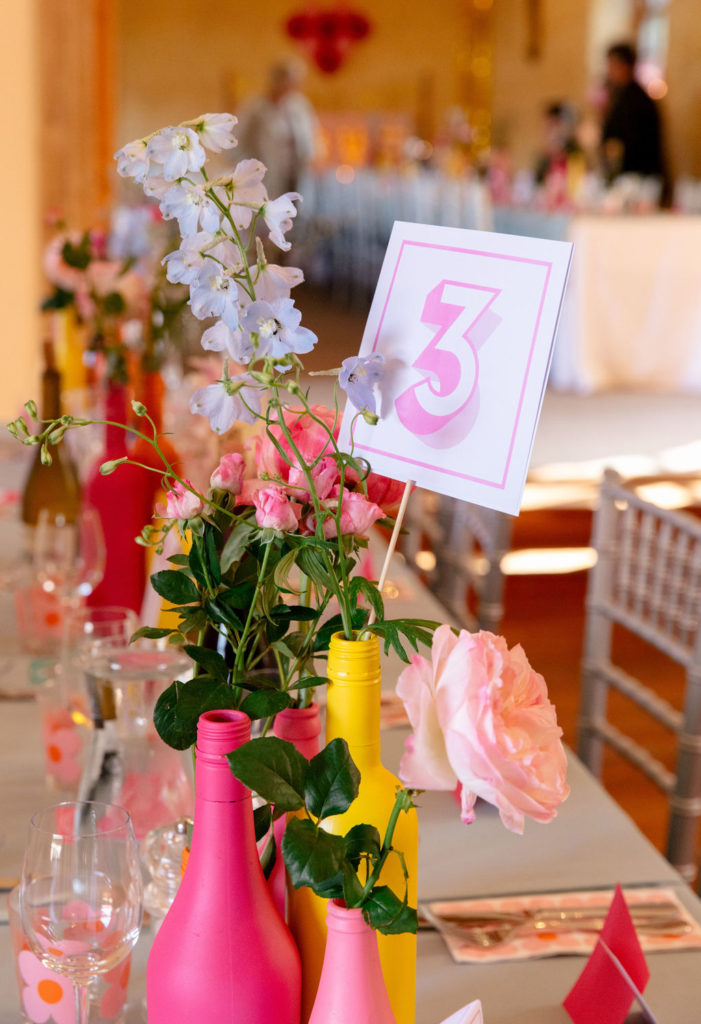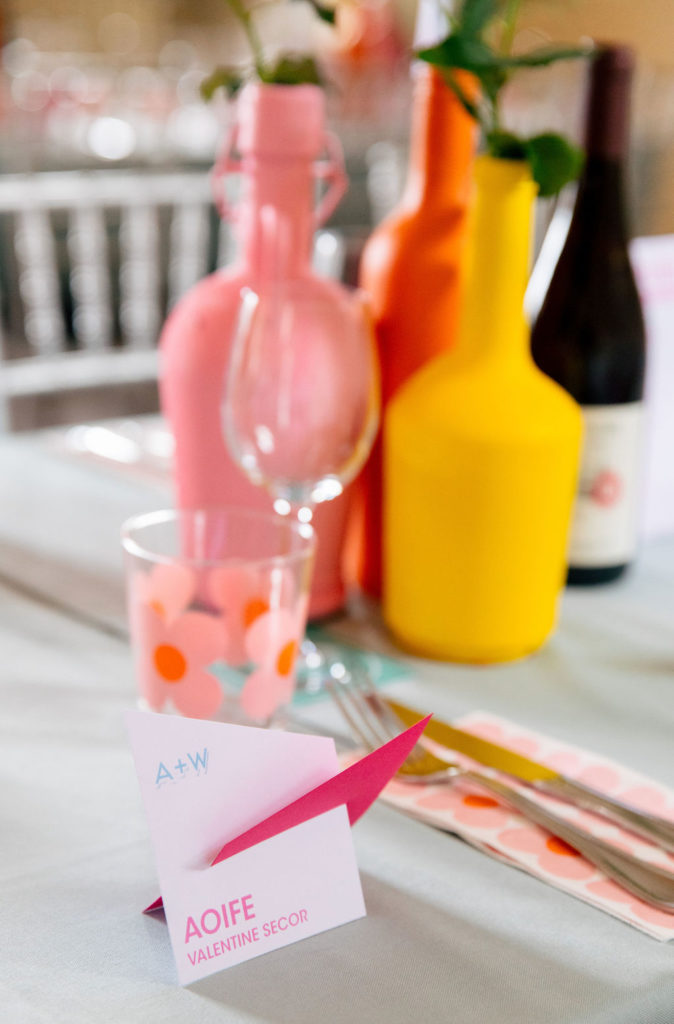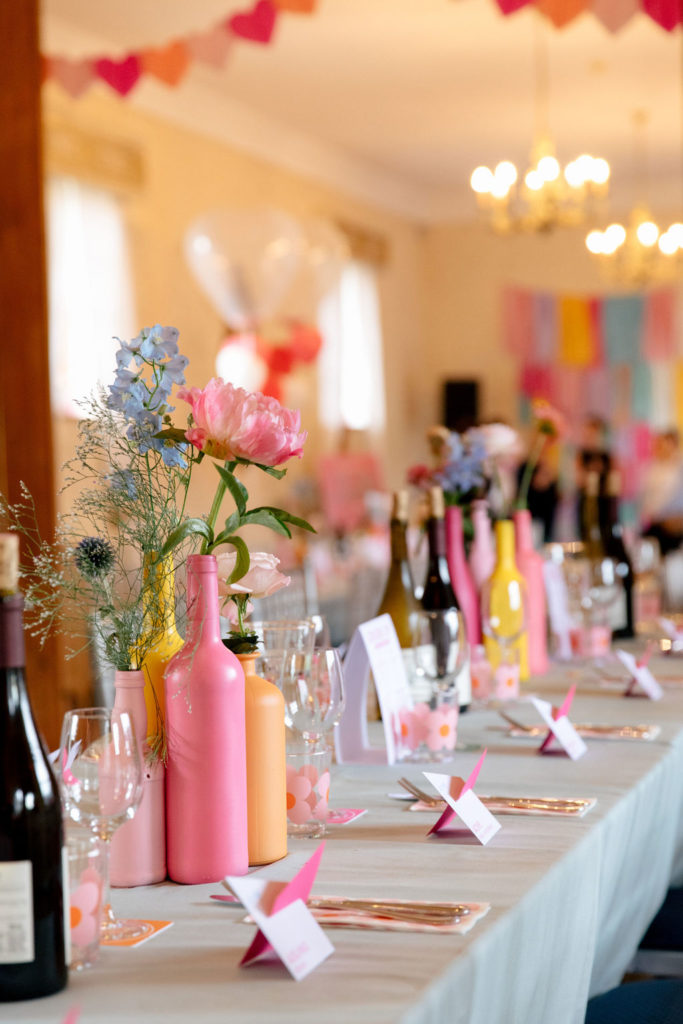 Aoife and Will made sure the big three (venue, photographer and entertainment) were booked well in advance. They then took a step back from planning to enjoy being engaged. "We basically didn't plan a single other thing until about six months out. We were very relaxed about the planning process. It was partly because working in Confetti means I have plenty of wedding know-how, which probably gave me false confidence. In the end, we were a bit too relaxed as the last few weeks before the wedding were jam-packed trying to tie up loose ends," laughs Aoife.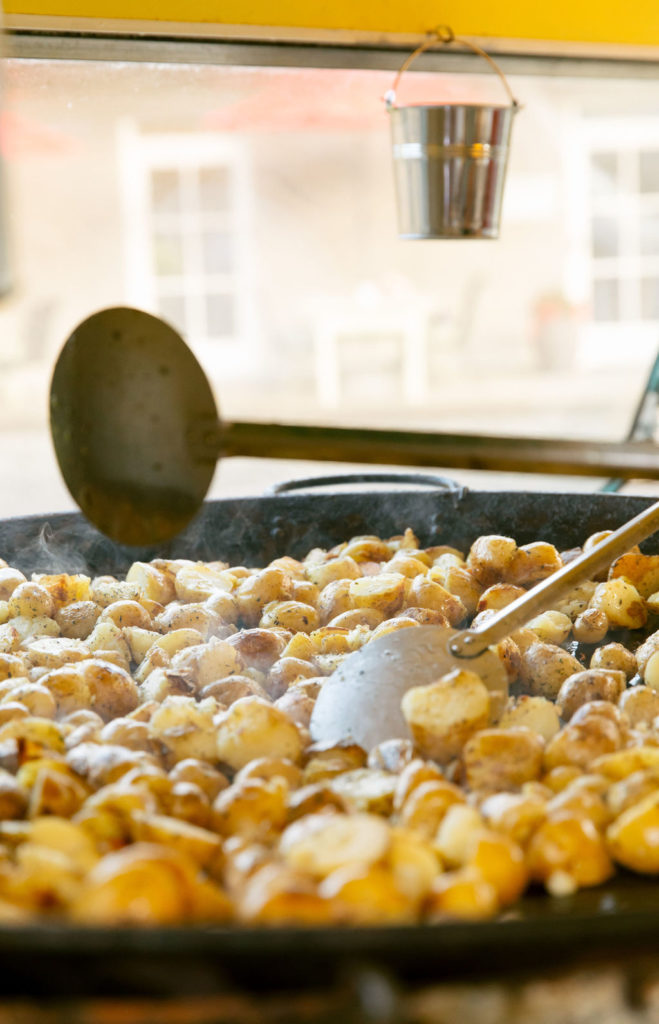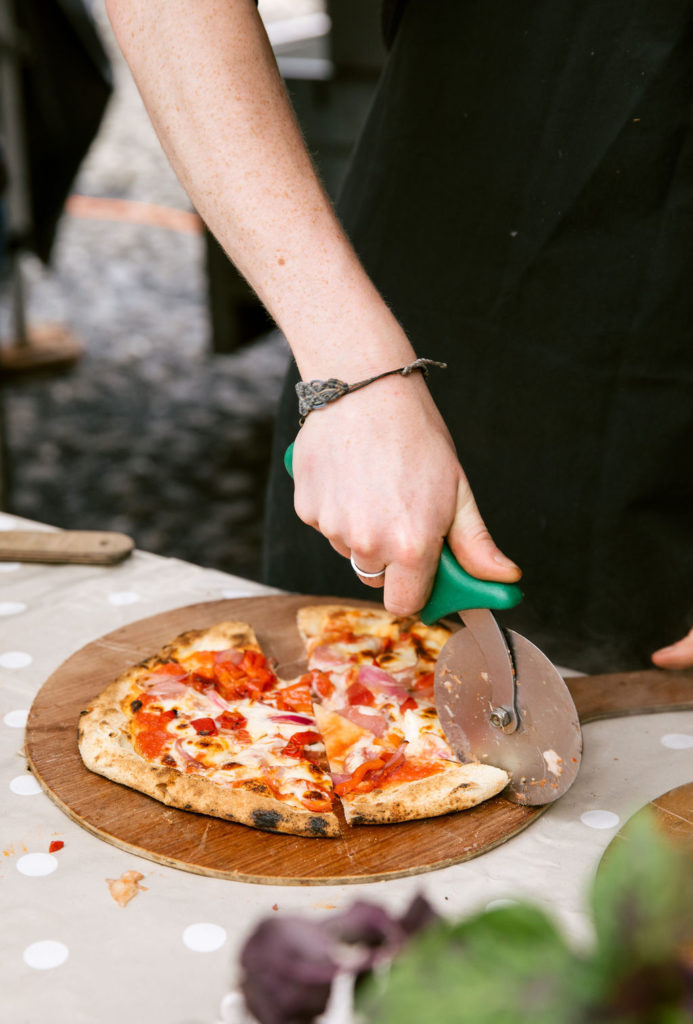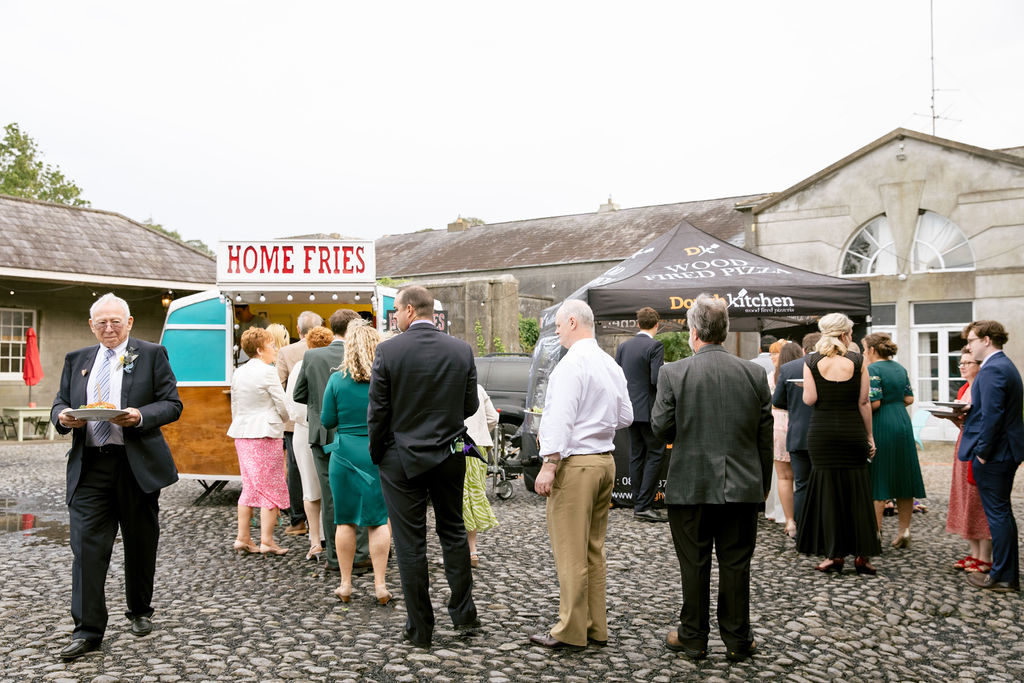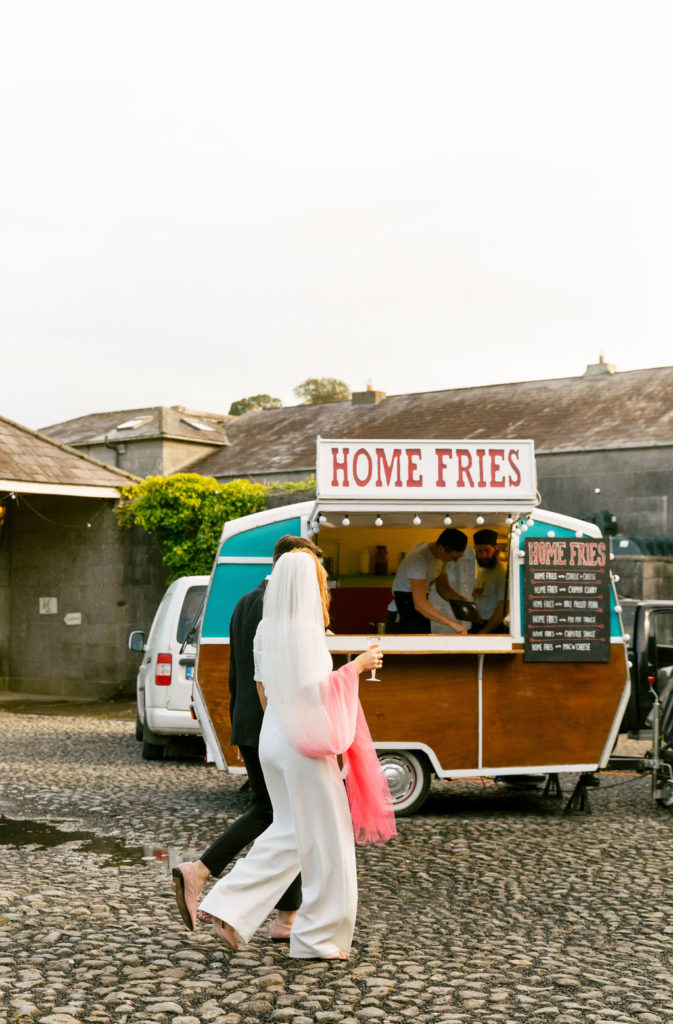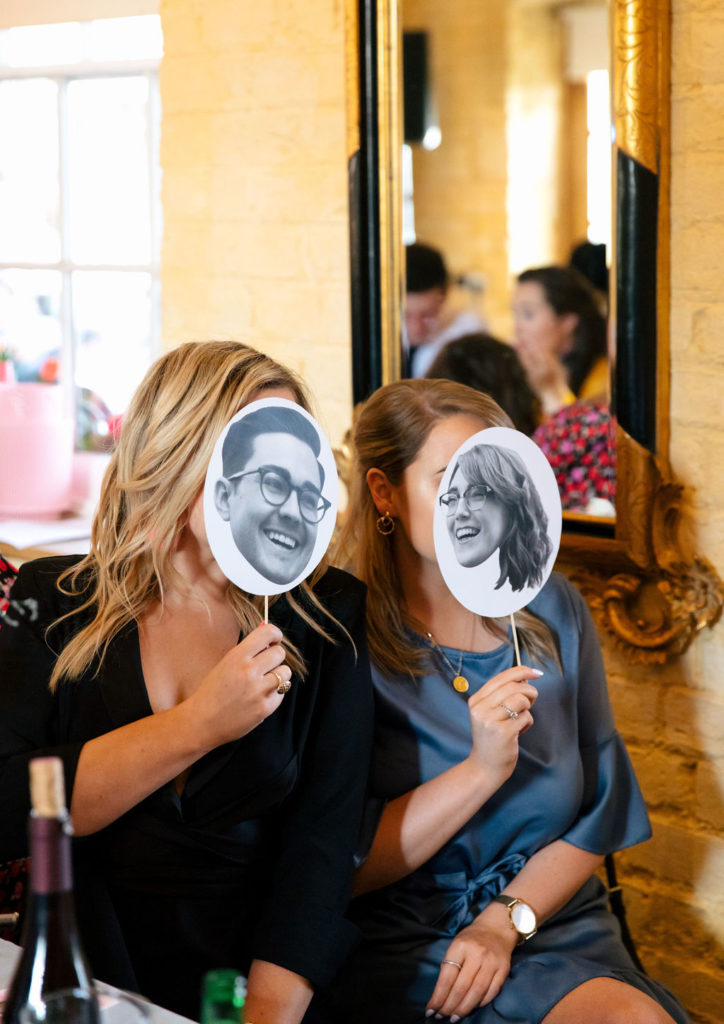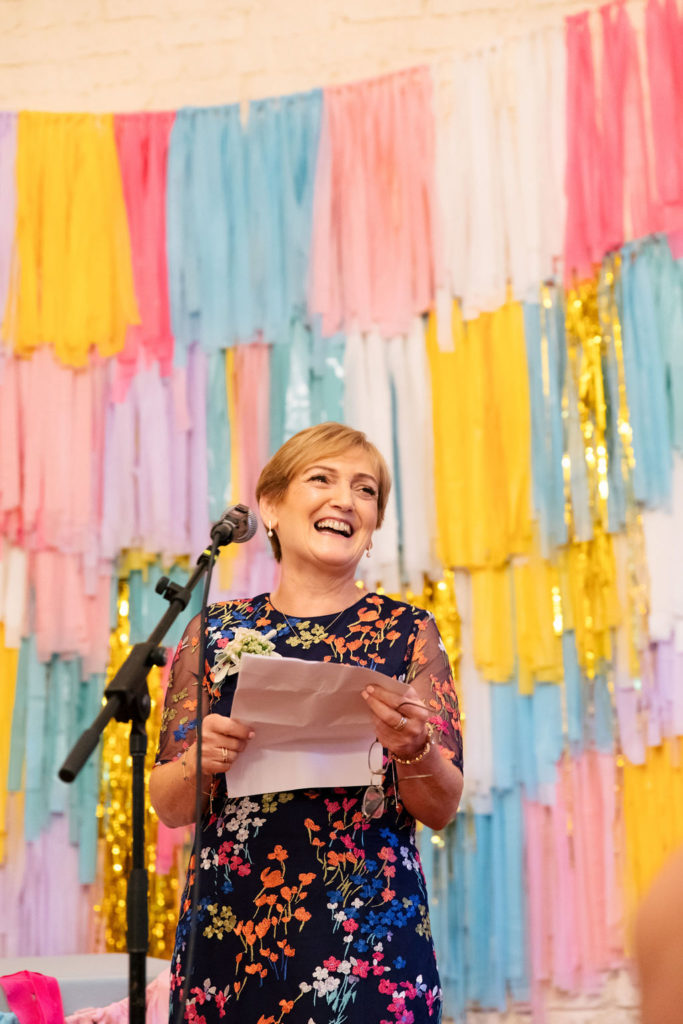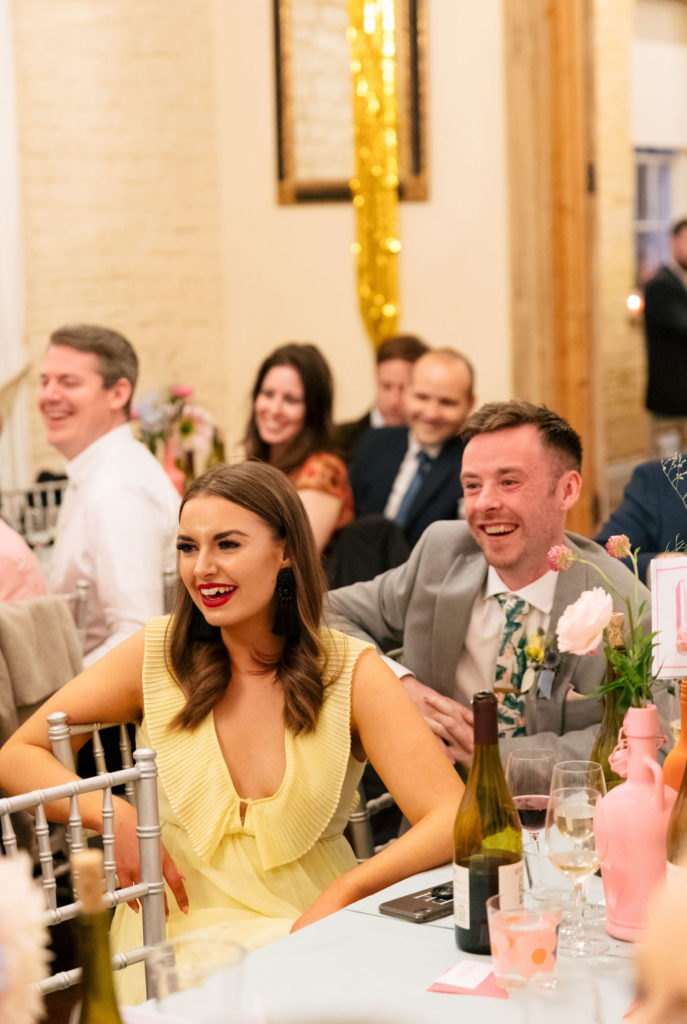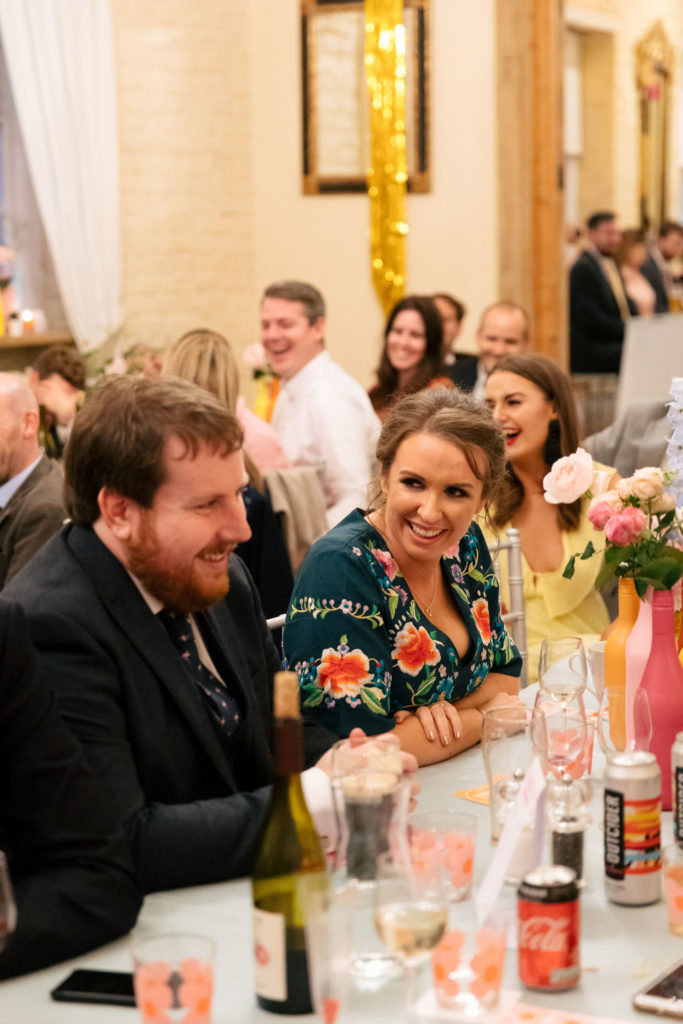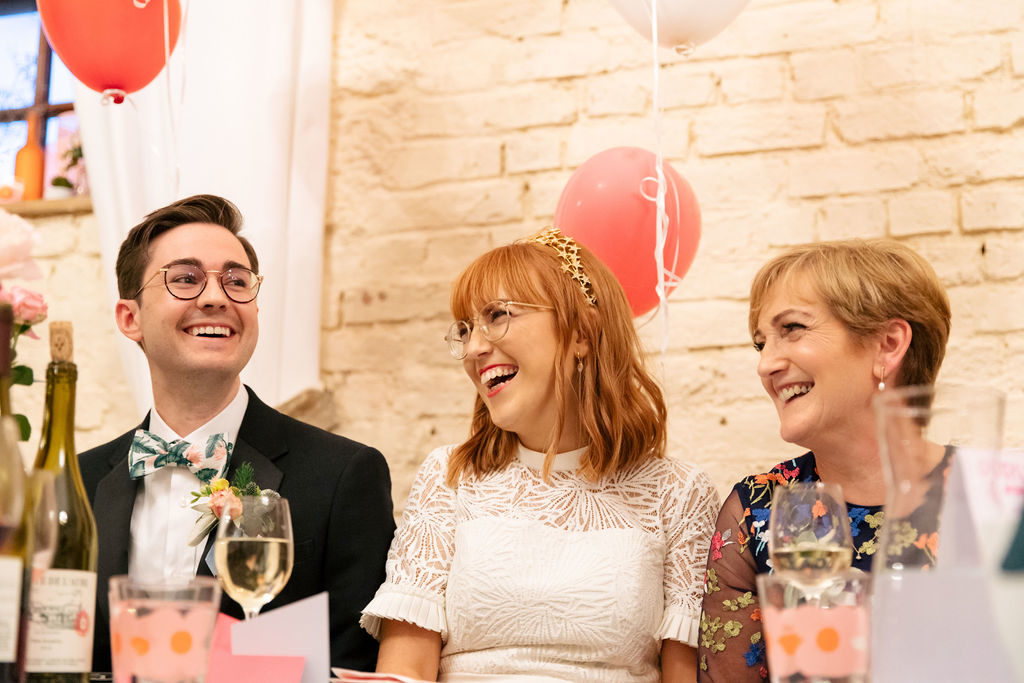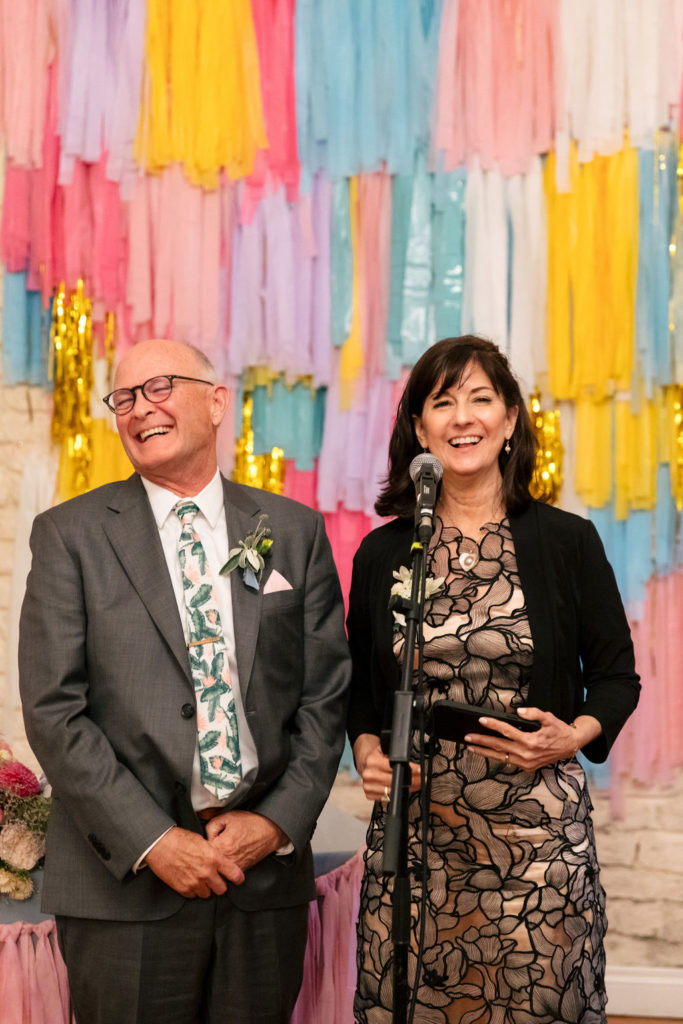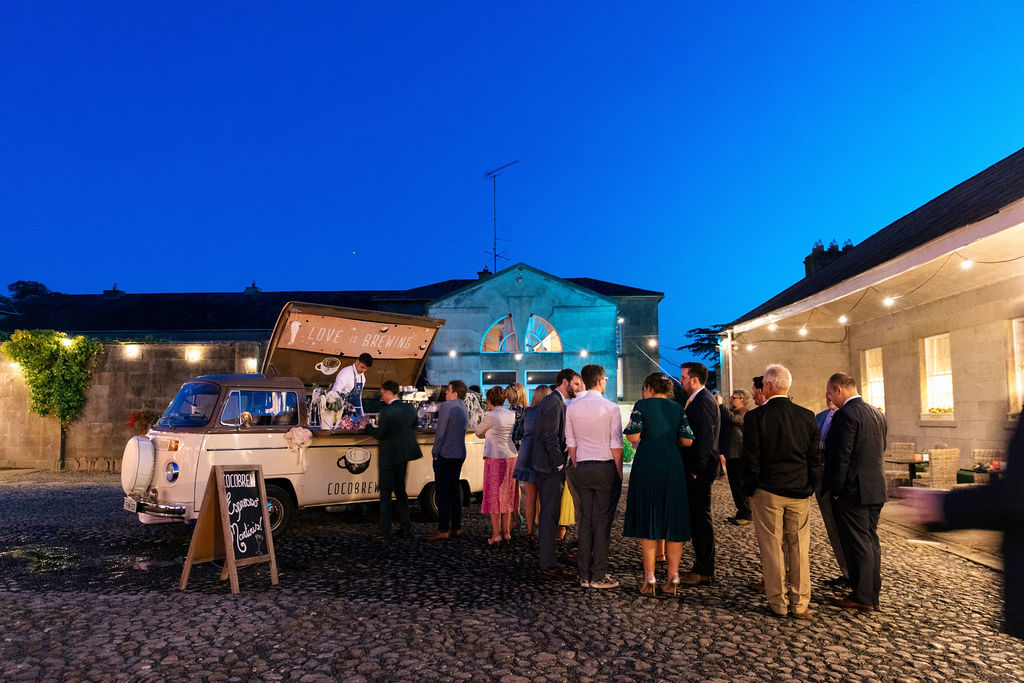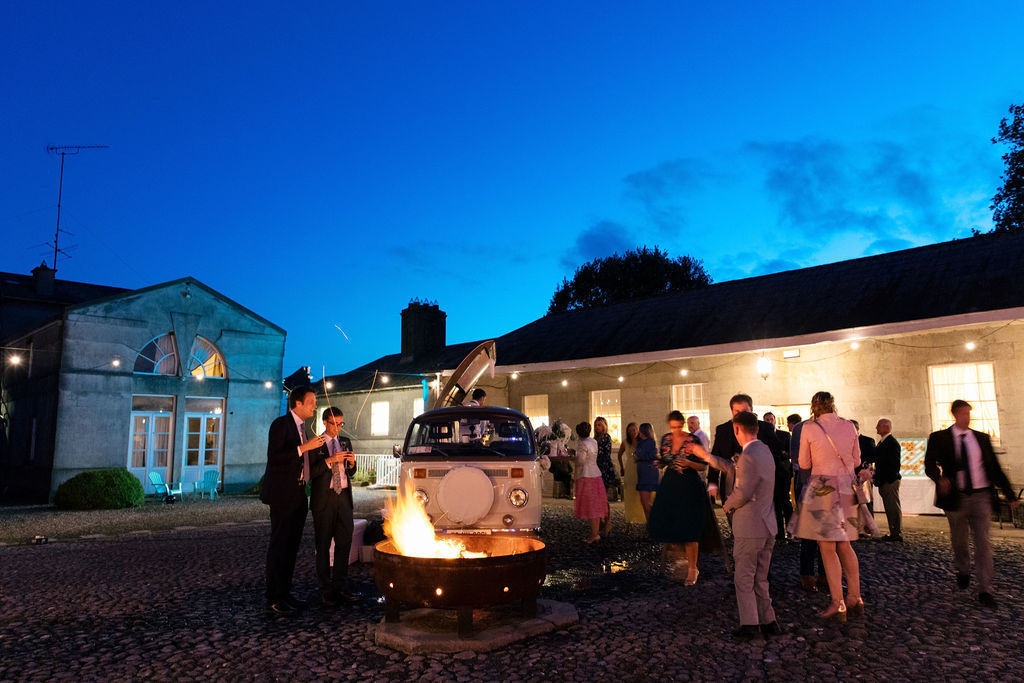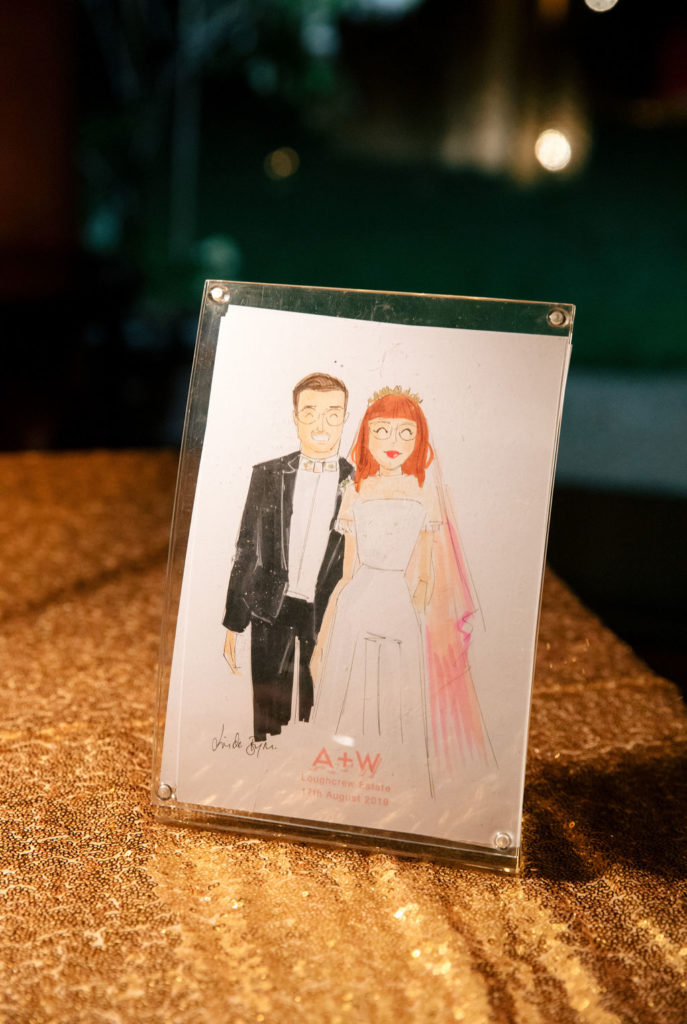 Despite a little rain on the day, it went off without a hitch! The couple's best advice is to stop worrying about things you can't control. Hear, hear! "We spent a lot of time worrying about whether people would enjoy the day. Would the mammies be okay without a cup of tea at the drinks reception? If people would have enough to eat or mind queuing at the food trucks, etc. But at the end of the day, we went with our guts on everything. We planned a party we'd love to go to, and it was totally worth it."