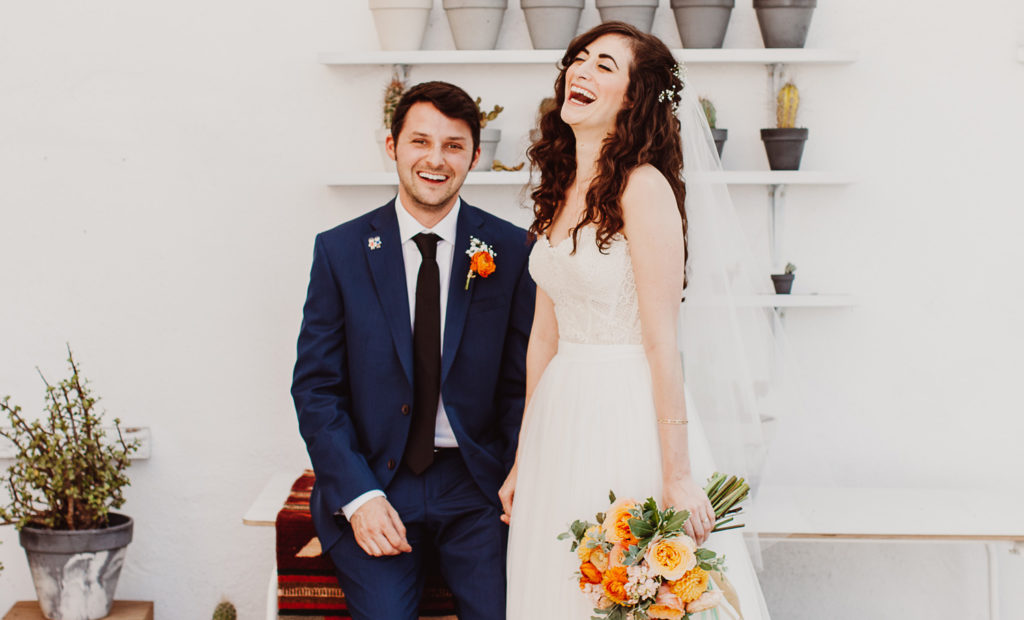 Aimee and Drew met on Tinder in November 2013 and talked everyday for a week before meeting. "We were both immediately hooked as we found we had so many cool similarities that we didn't even have with our friends. We're both super into comedy and the same comedy podcasts. We went on our first date a week later at the same ice cream shop we had serve dessert at our wedding," says Drew.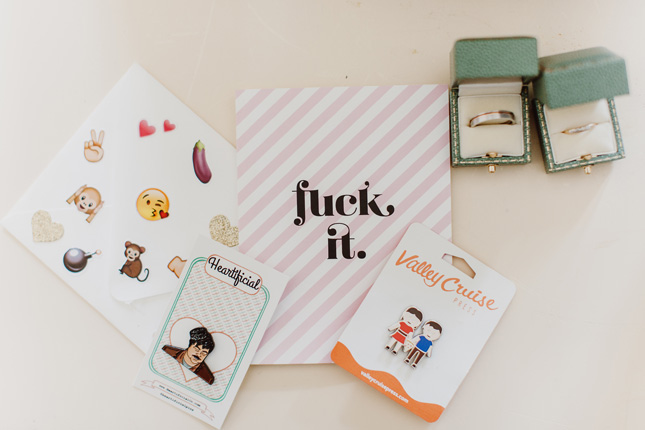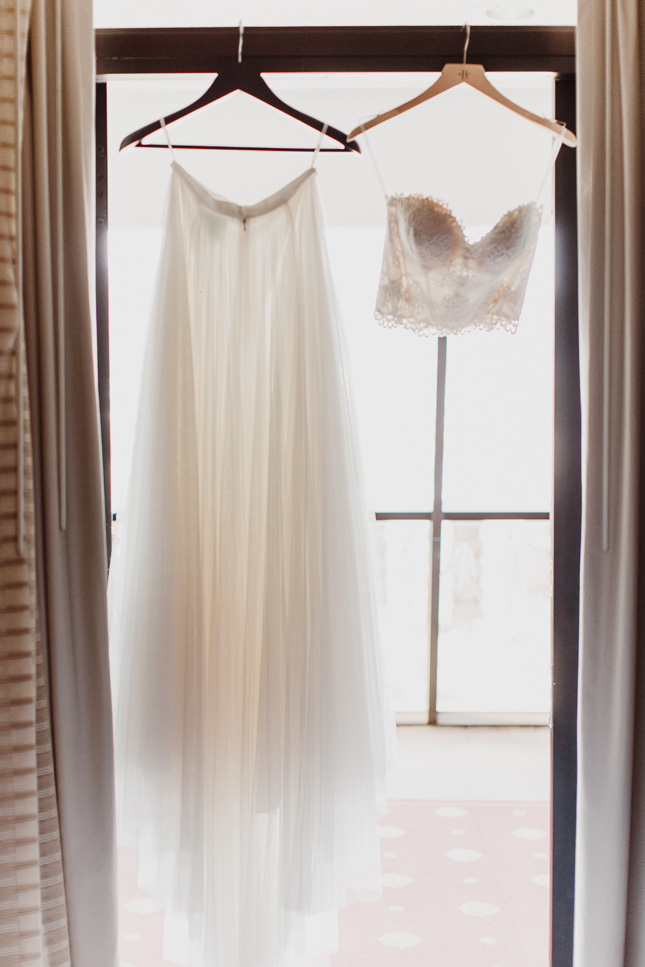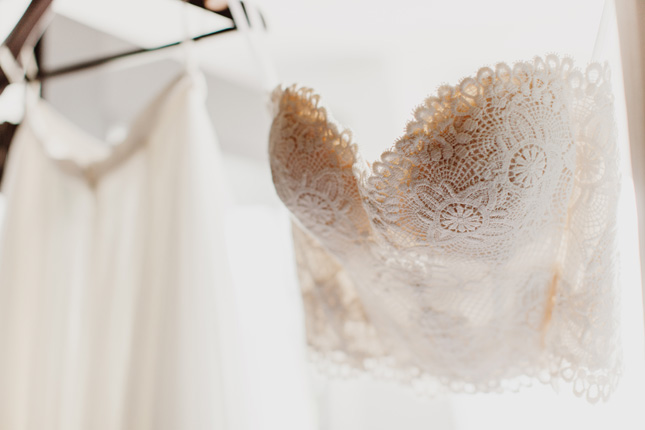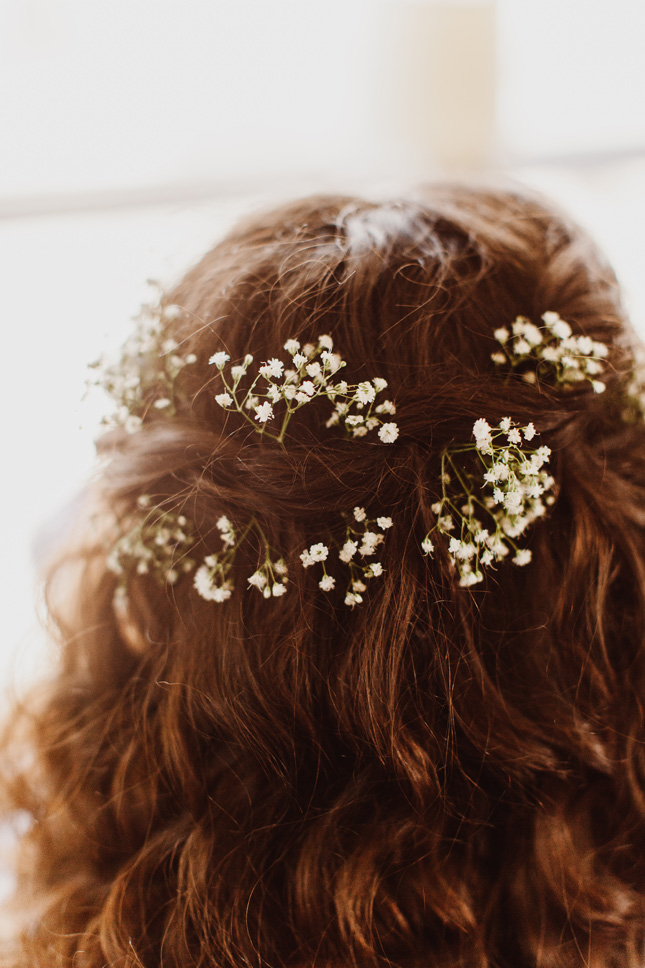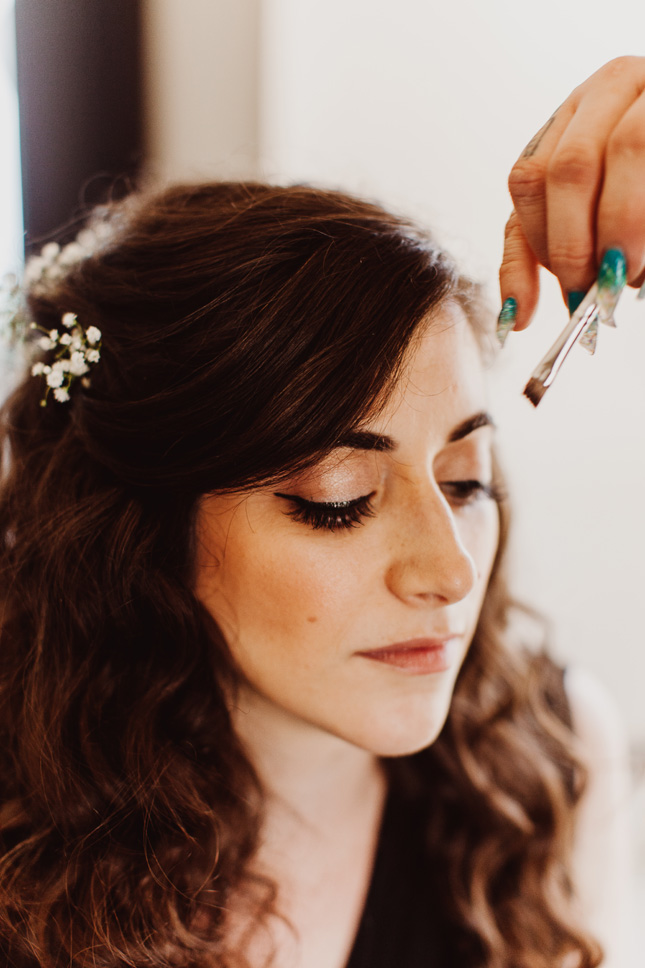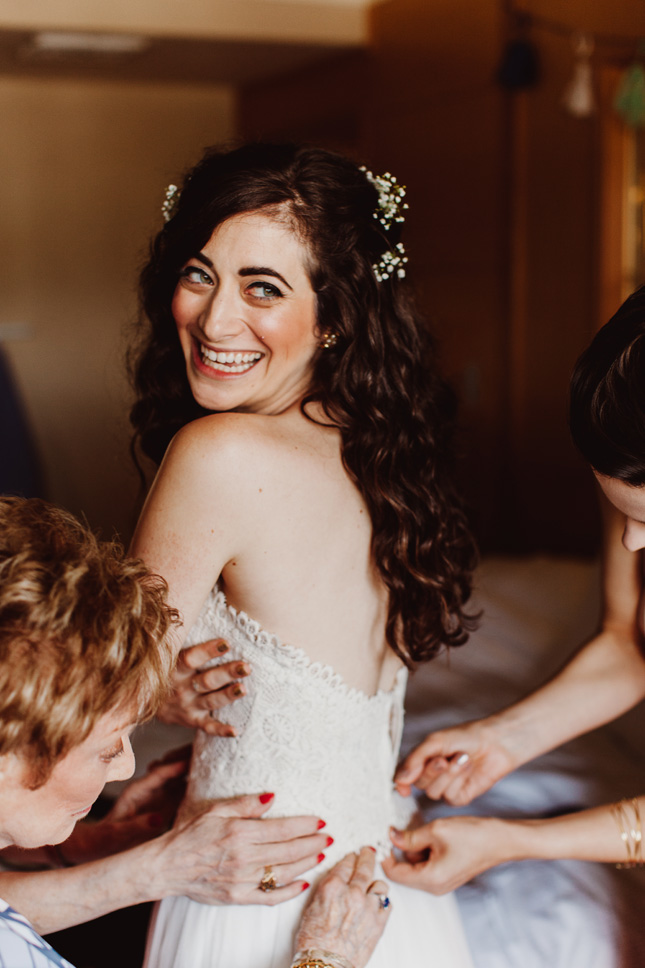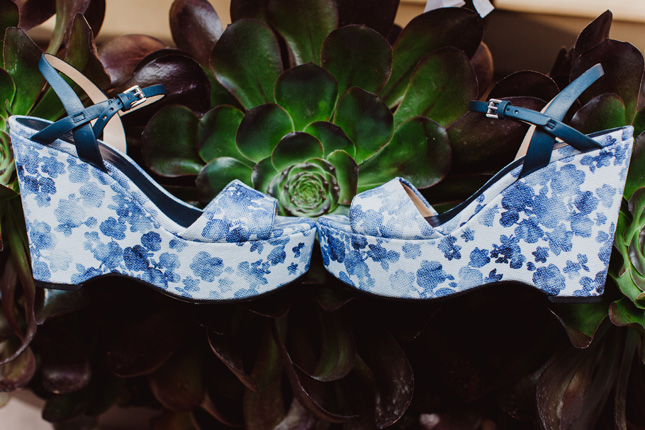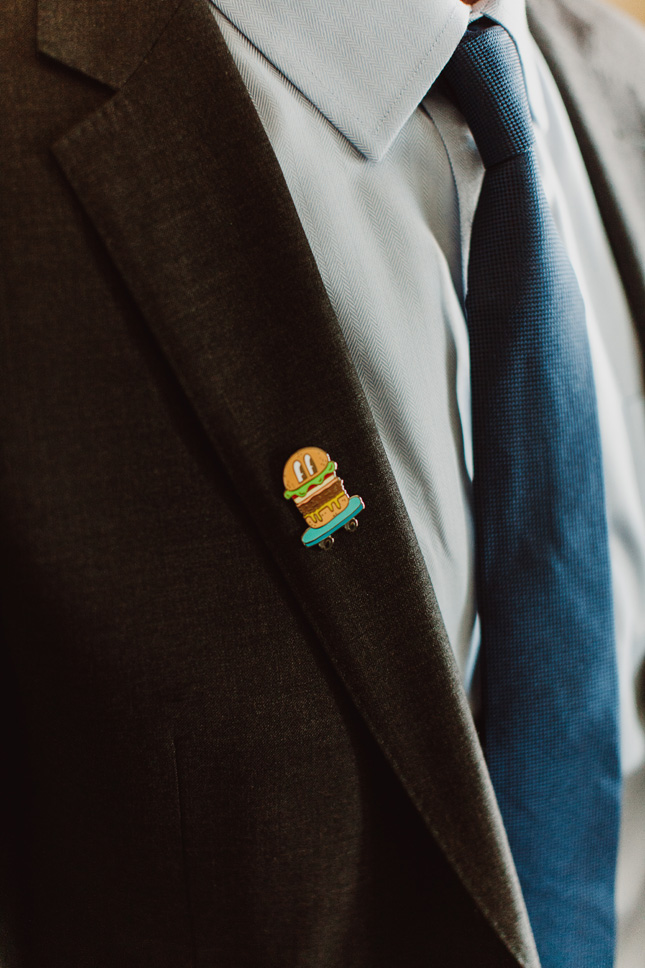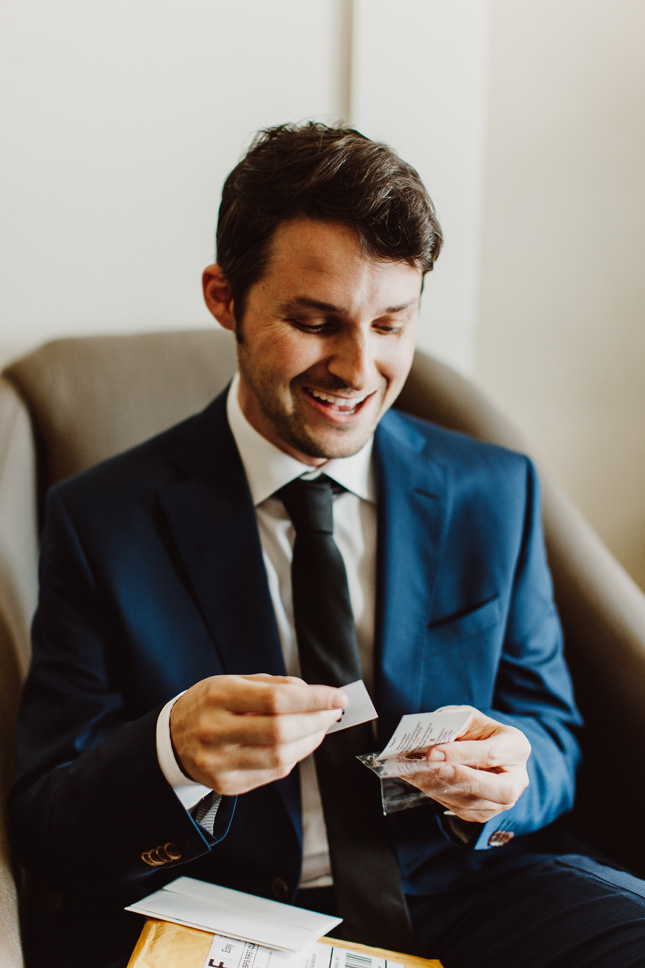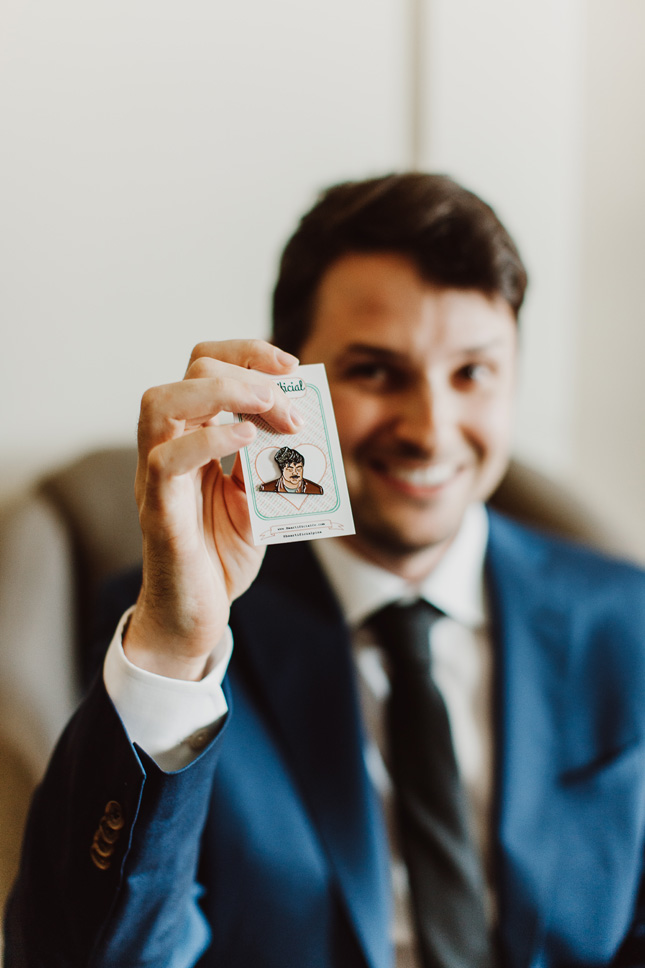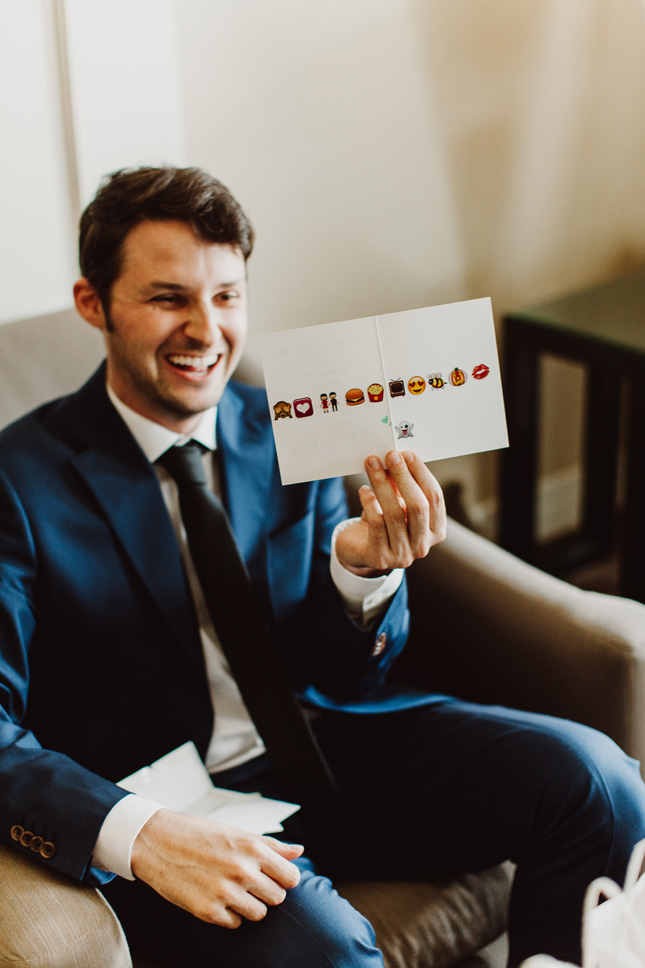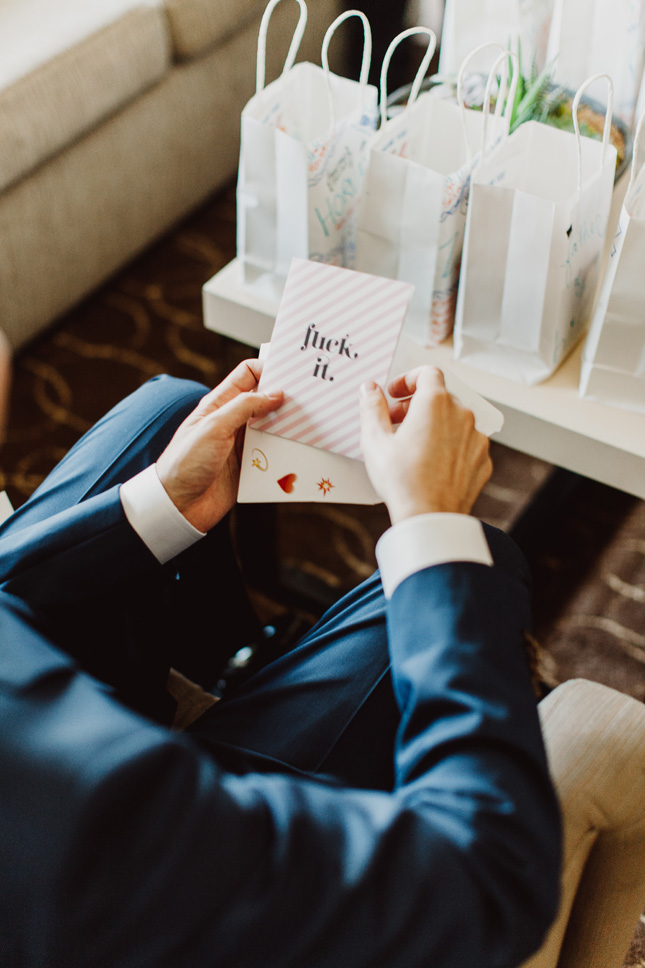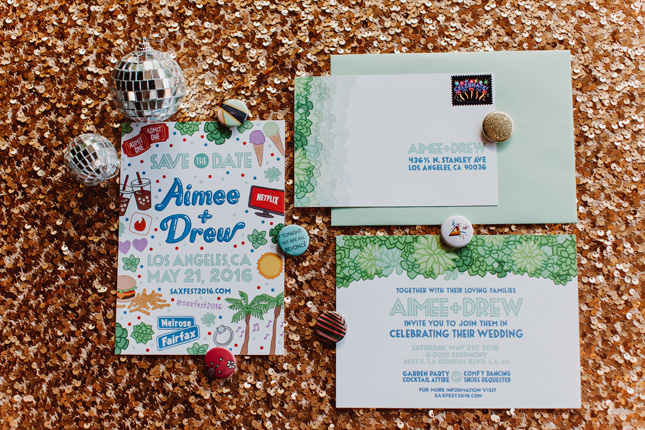 The day before Valentine's Day, after dinner at Aimee's favourite restaurant, they revisited the same ice-cream shop so Drew could propose. "There was a shockingly long line, but I insisted we stay, which made Aimee pretty sure it was about to happen. The second we sat down with our ice cream, I got down on one knee and proposed. Before Aimee could even say yes, the crowd outside the ice cream shop cheered and yelled "congratulations!" he says.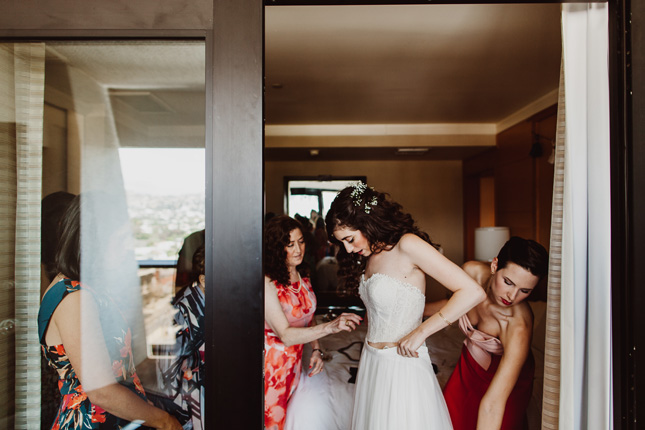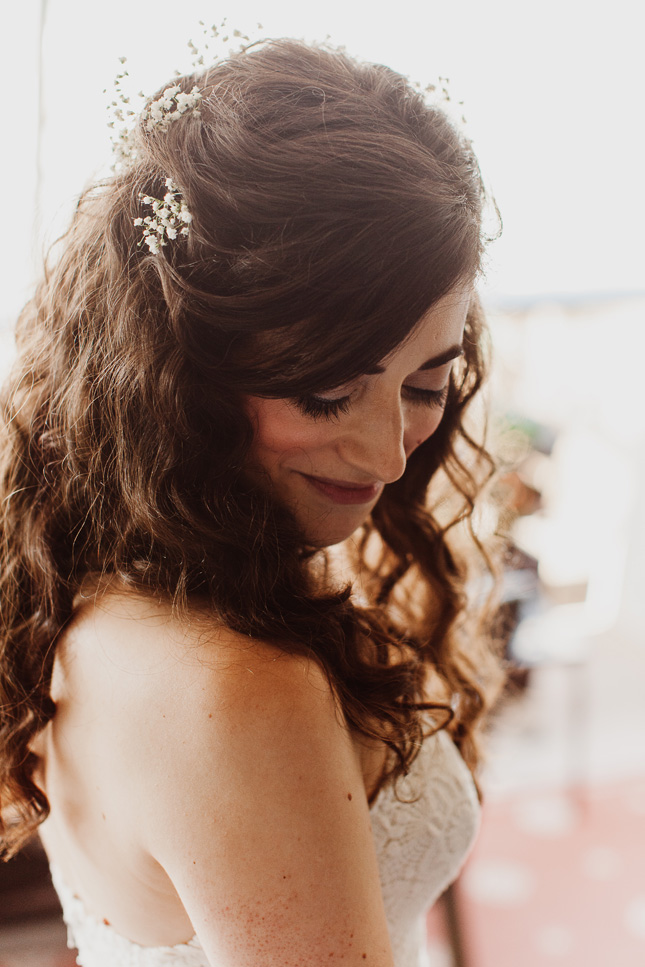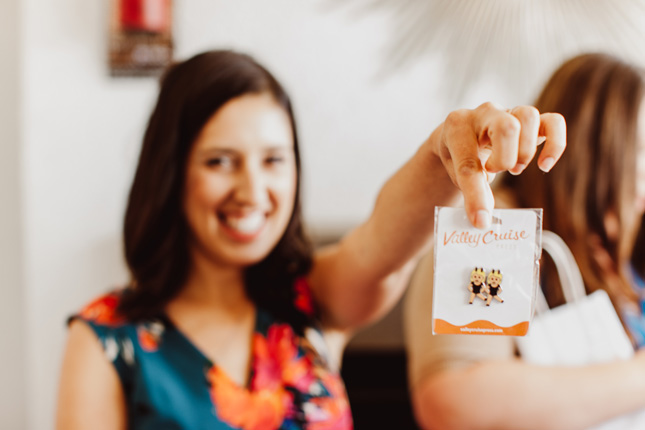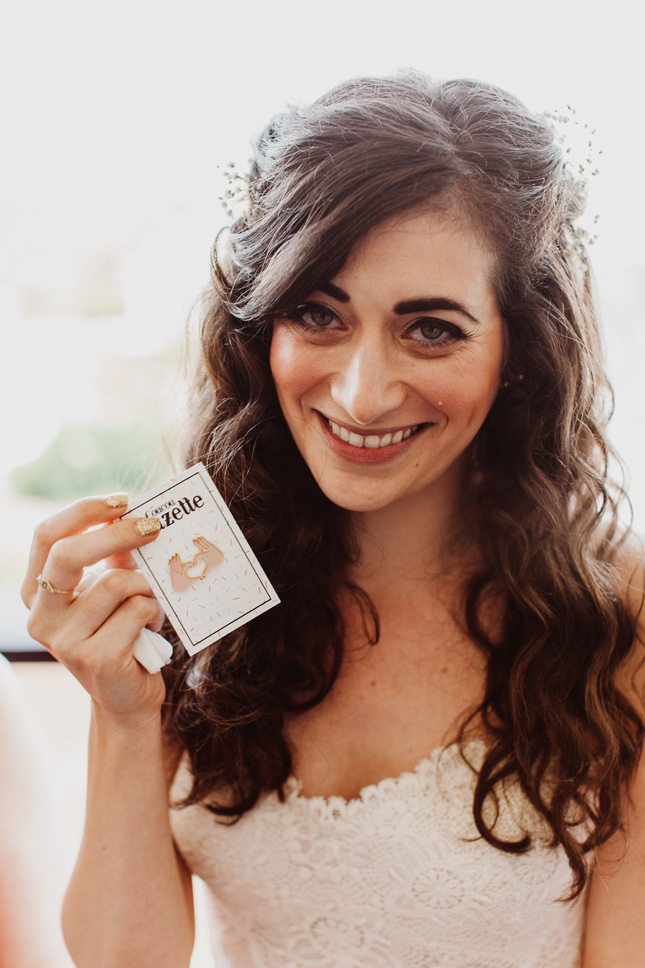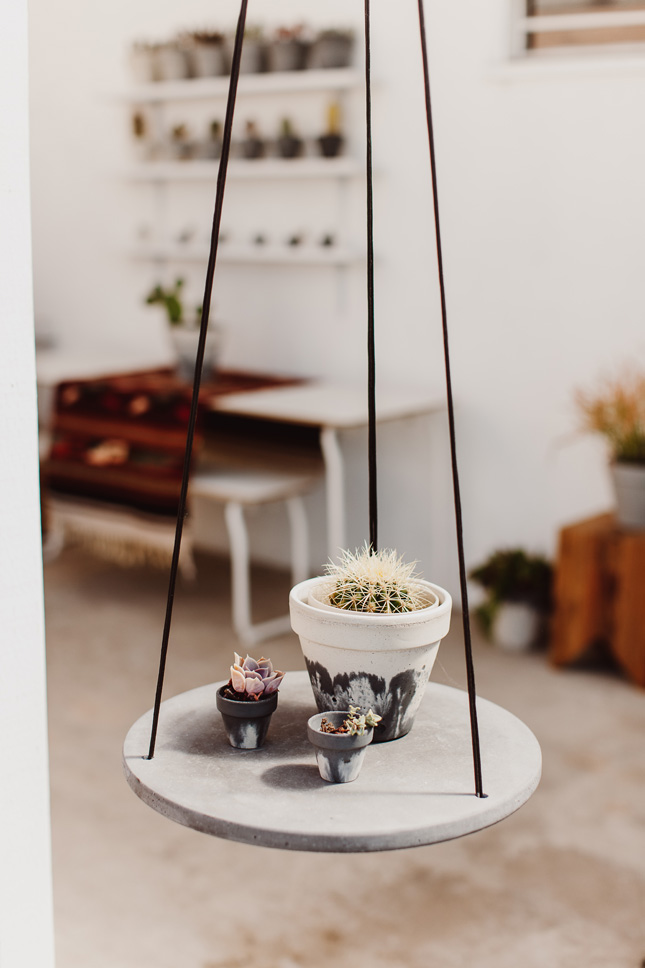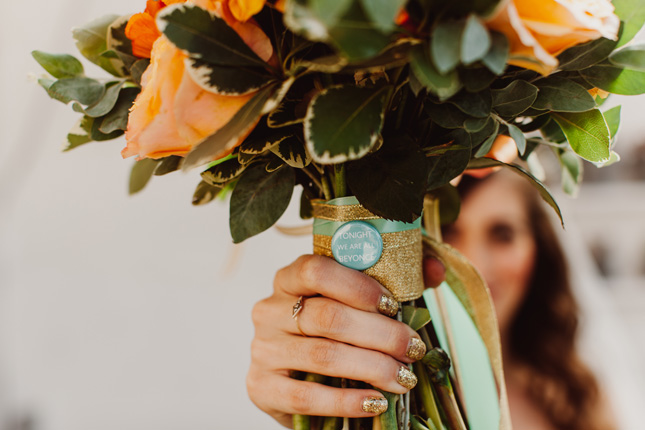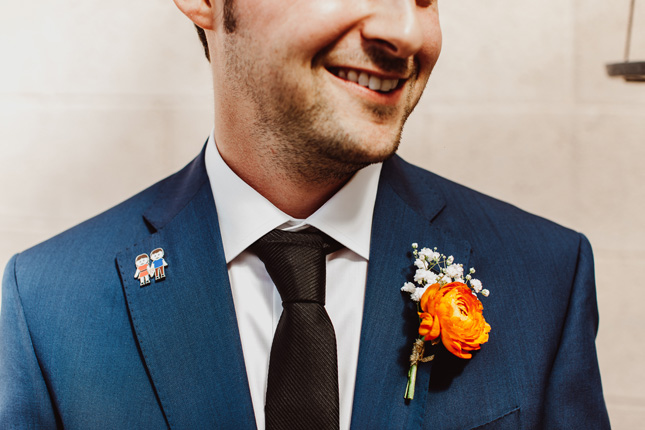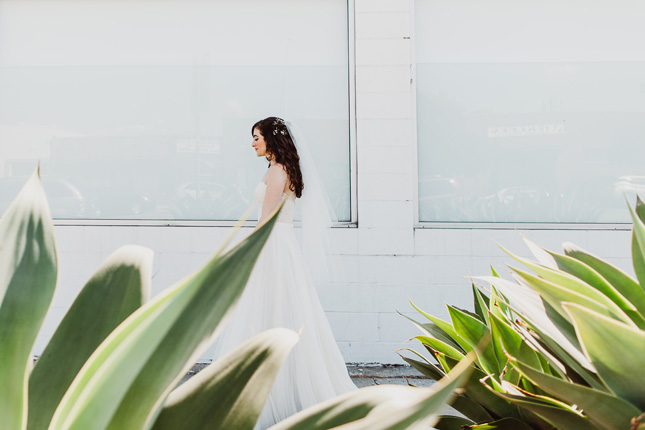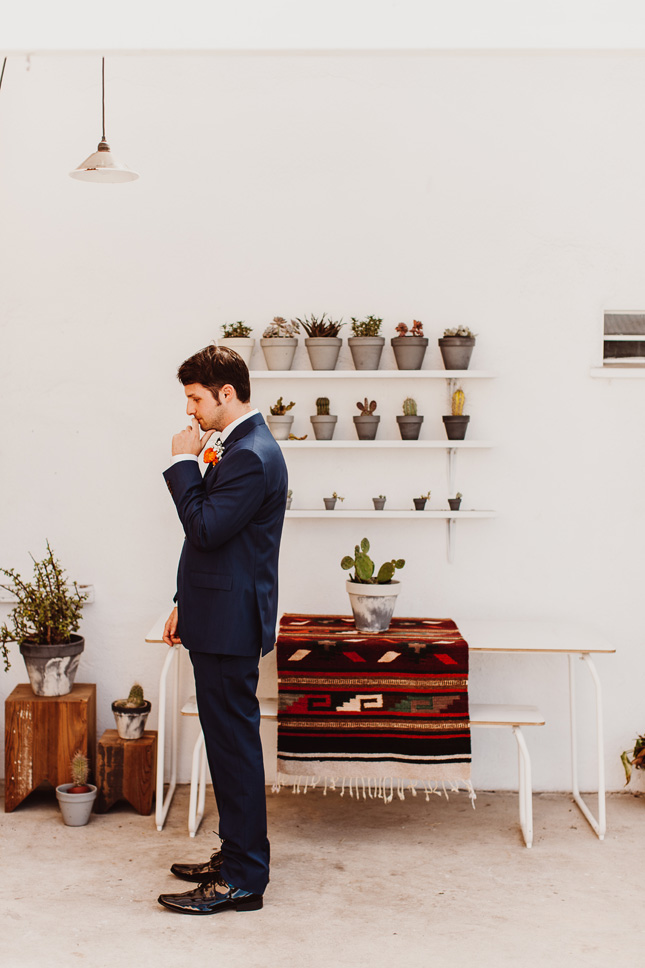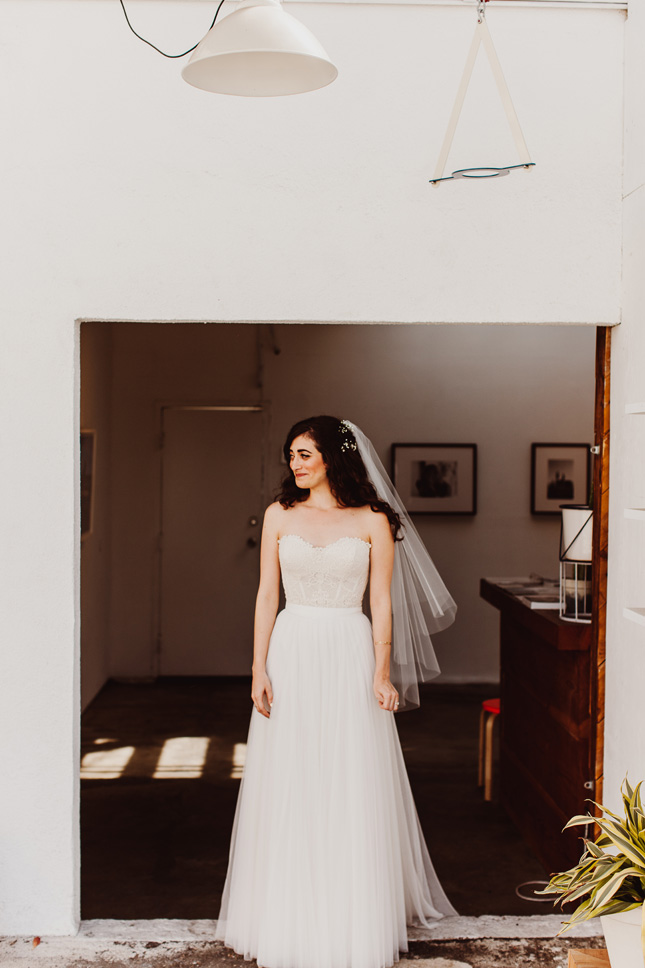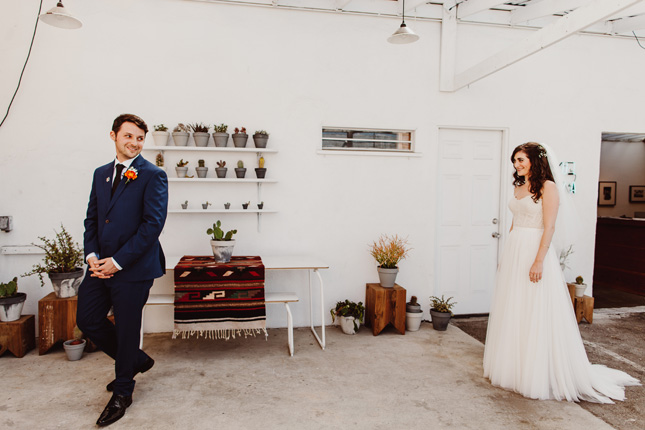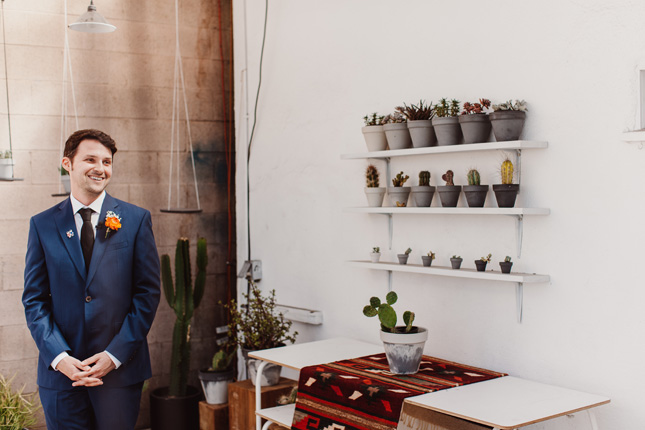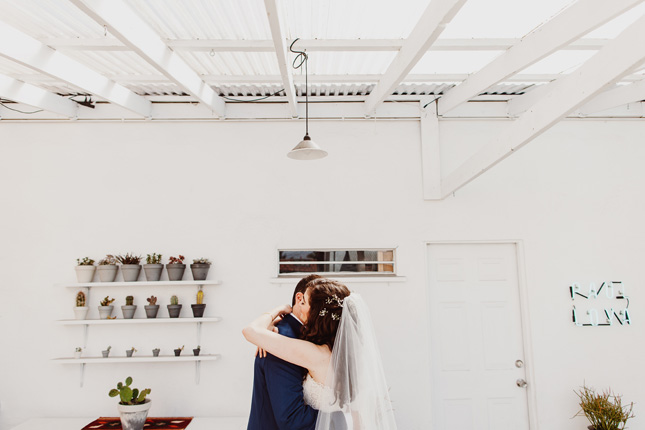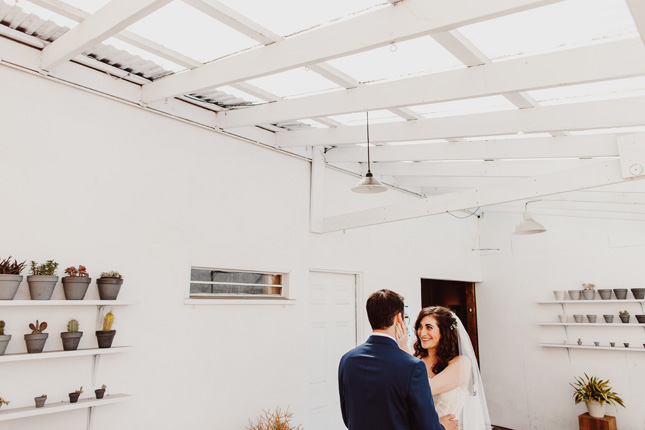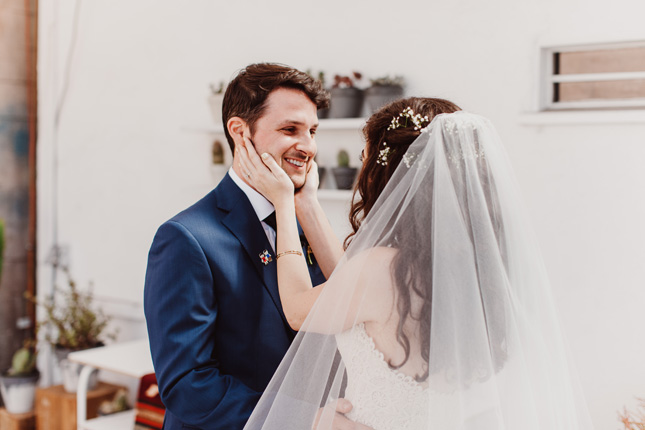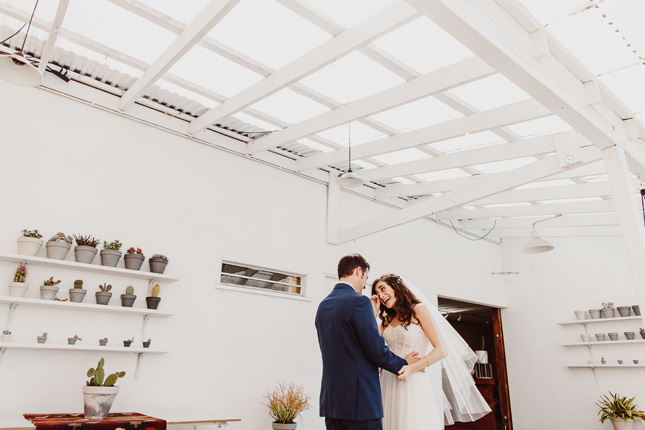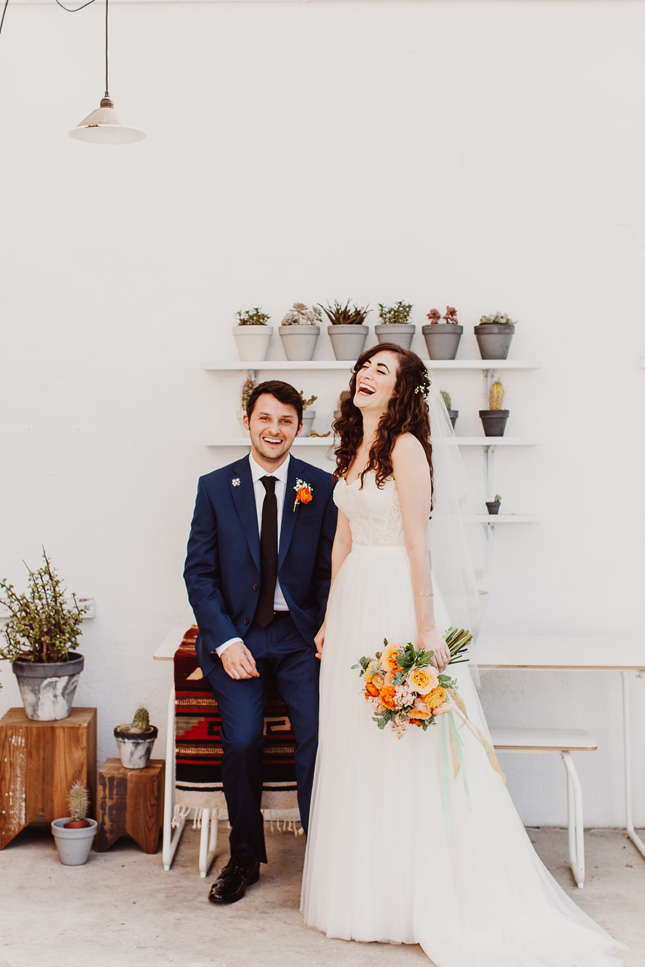 They knew they wanted their wedding to feel super relaxed and fun, so they approached wedding planning with a similar vibe. "We wanted our guests to feel like they were in our backyard, if we had a backyard. We used the colours that decorate our home - mint, blue, the spectrum from coral to red orange, with gold accents - as our colours for the day. We tried to stay united and not take anything too seriously. Drew's aunt's advice became our mantra: no one will remember your envelopes. To that end, we put effort into each decision and then tried to just move on to the next one," says Aimee.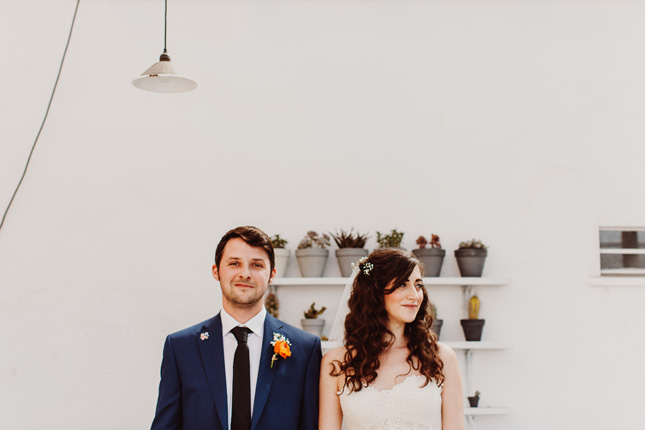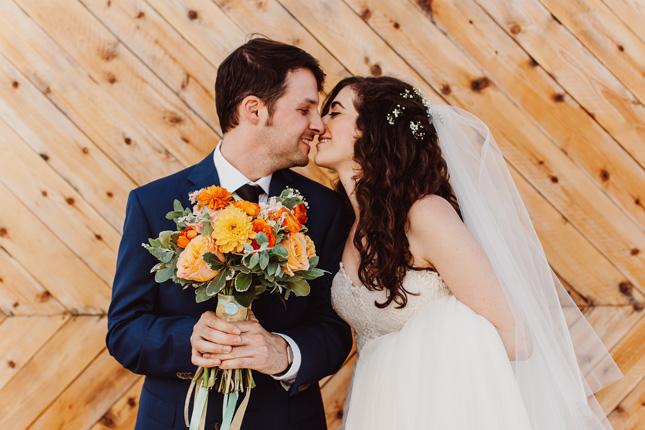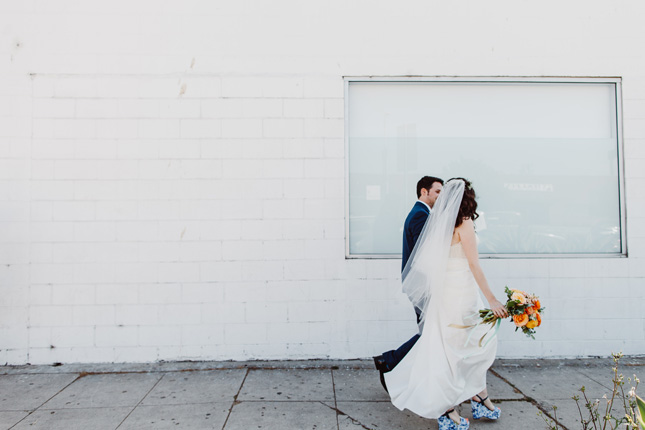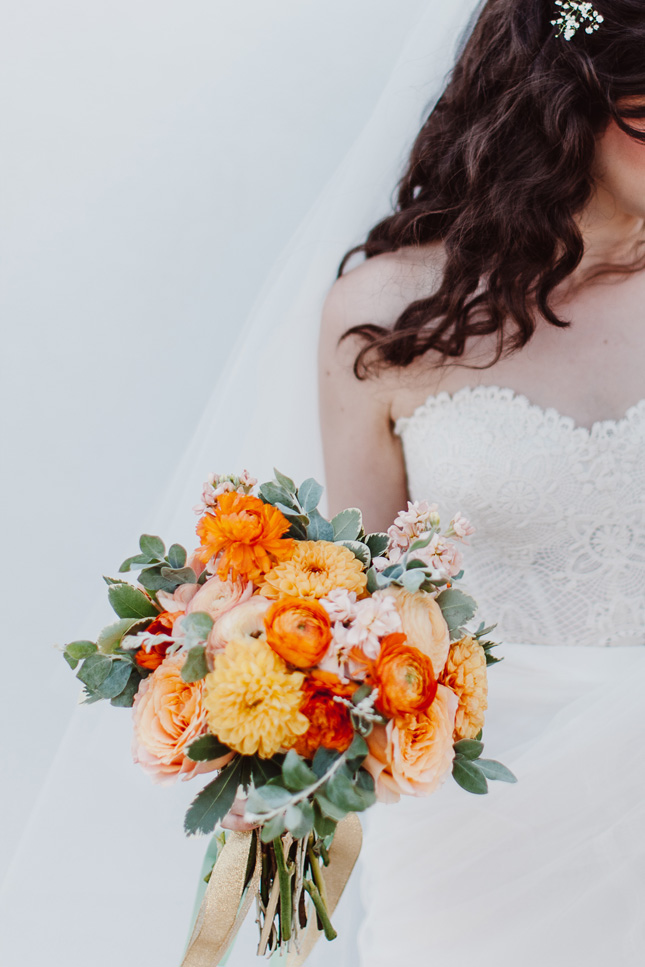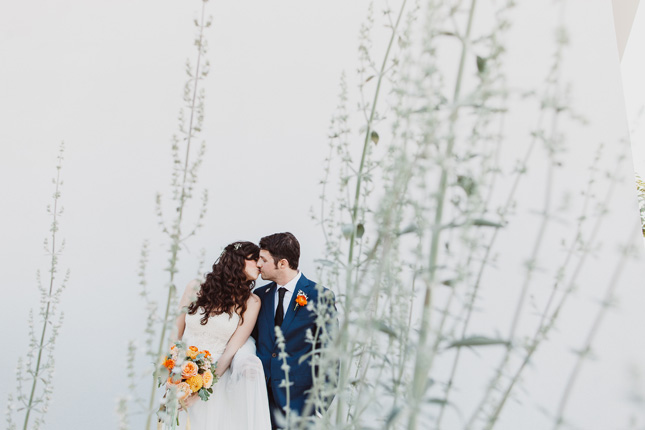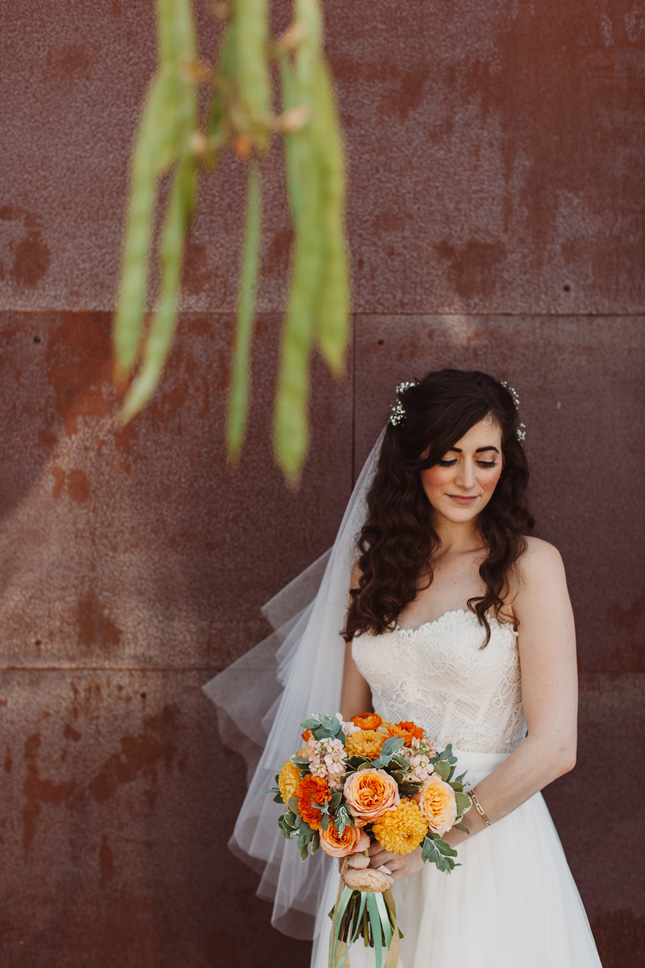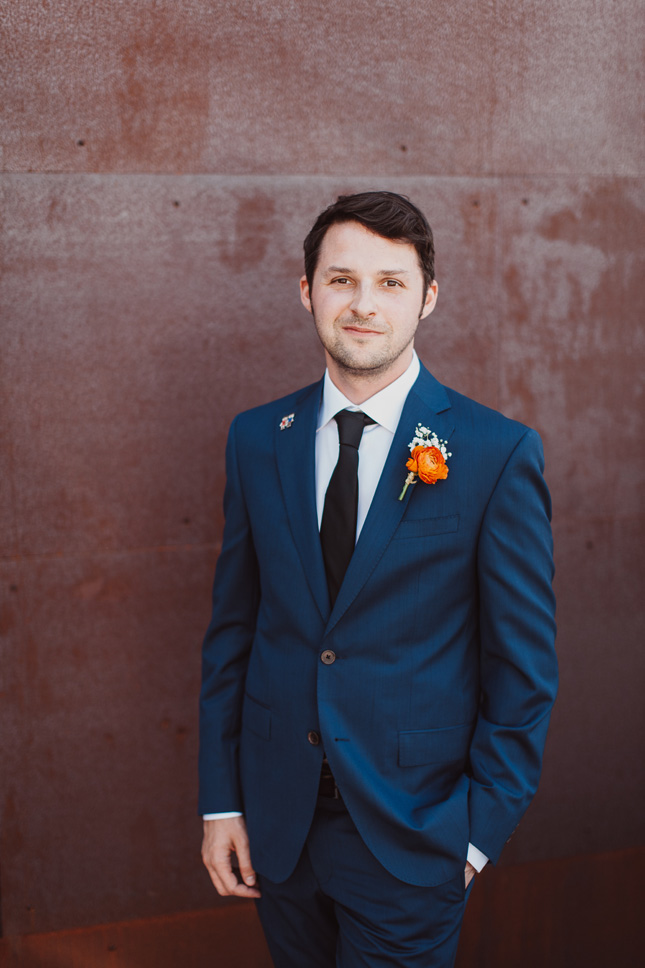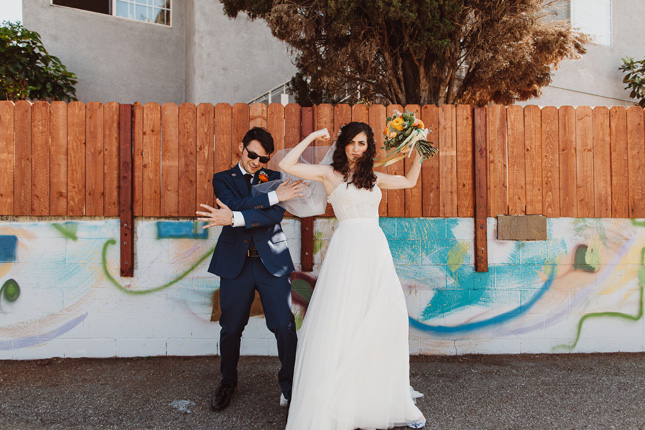 Their dream venue was right under their noses the whole time, even if they didn't think to book it at first. "We kept using Smog Shoppe as our platonic ideal of a venue while researching all options. It ended up being even more perfect than we thought it could be! We love how LA it feels with it's succulents, concrete urban beauty, and how eco-friendly it is. We wanted an indoor/outdoor venue that was above all Uber-able for our friends and family. The succulent wall is so lush that we could do minimal flowers, mainly baby's breath, which Aimee's mother and grandmother also wore in their hair on their wedding days," says Drew.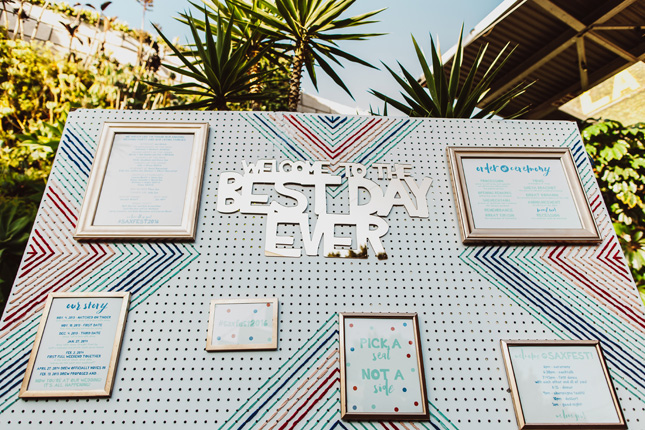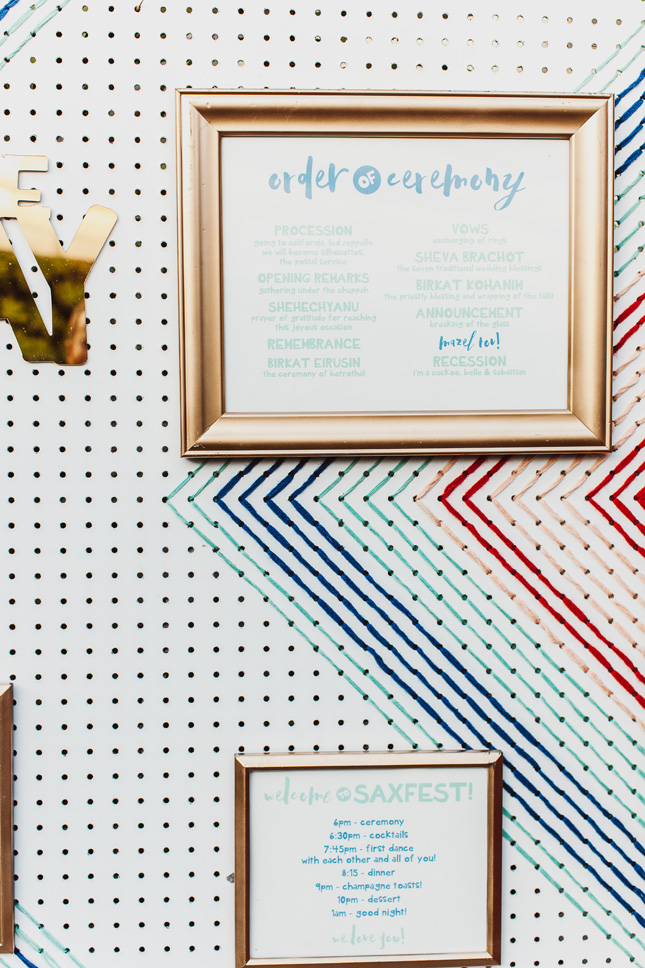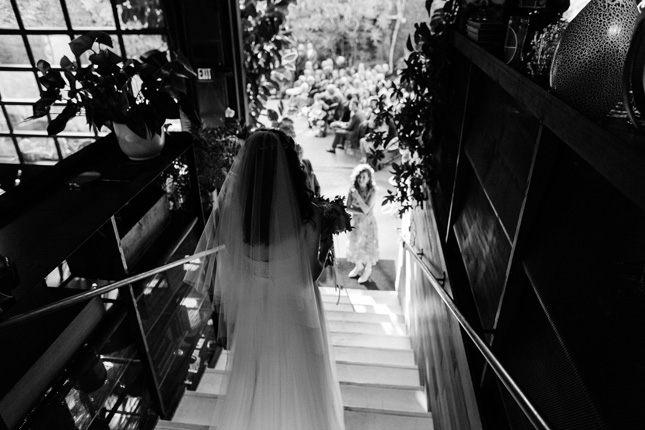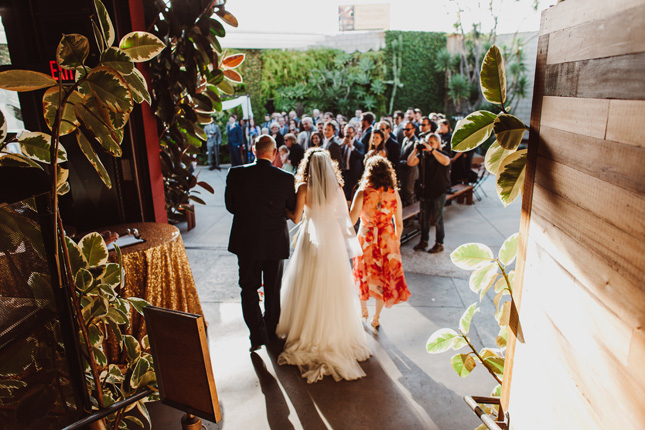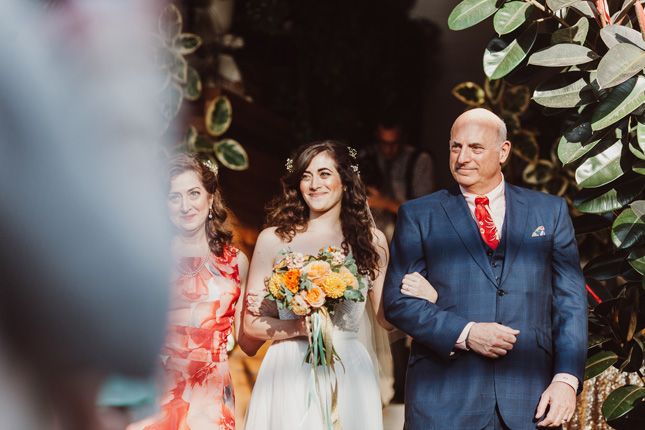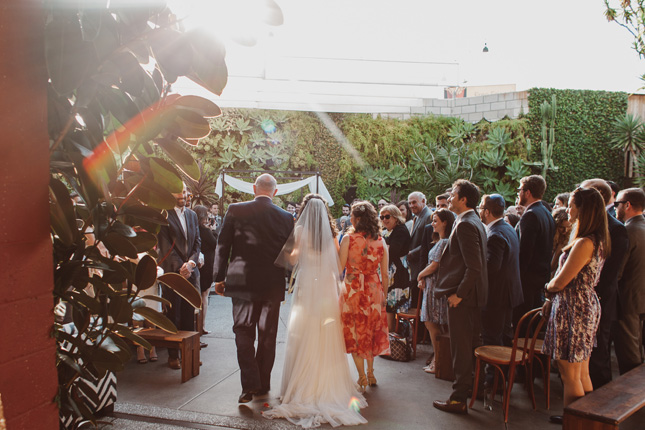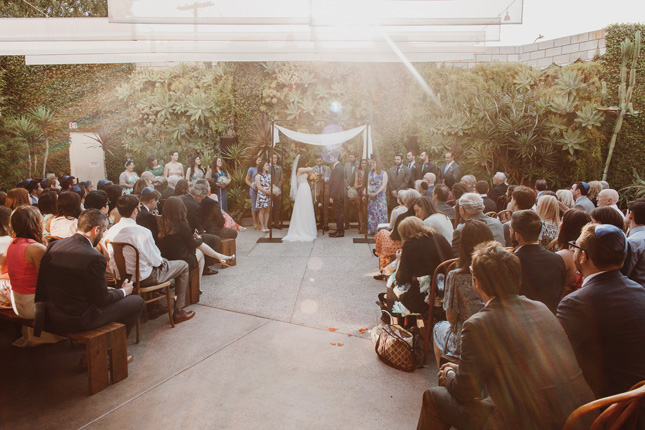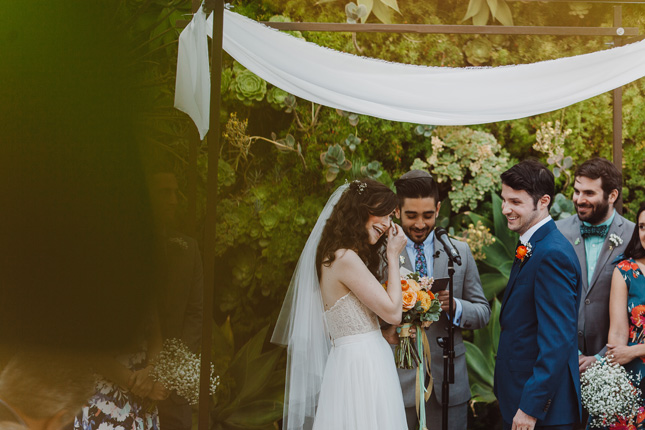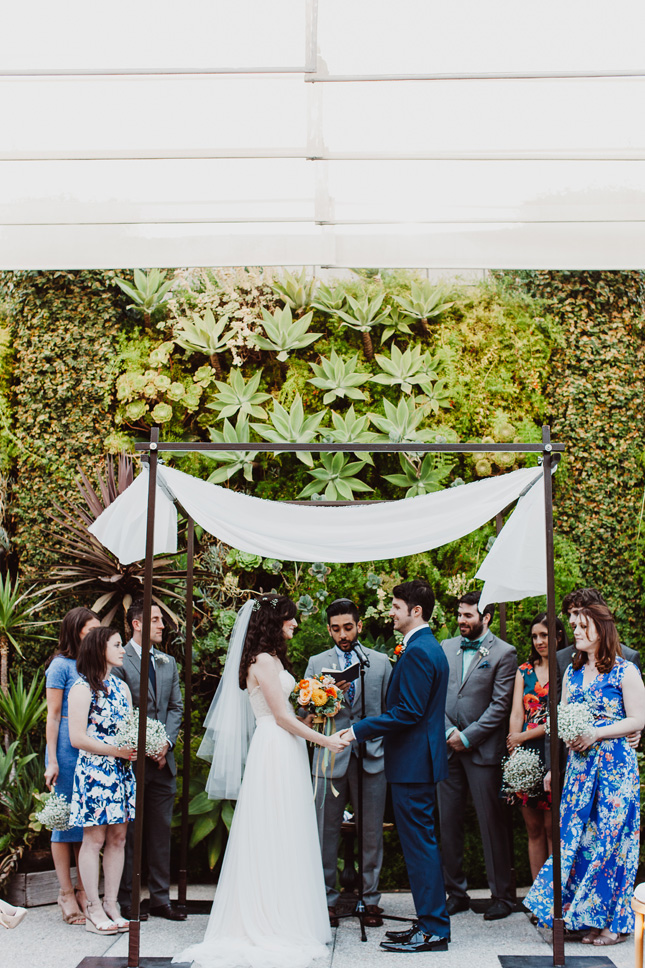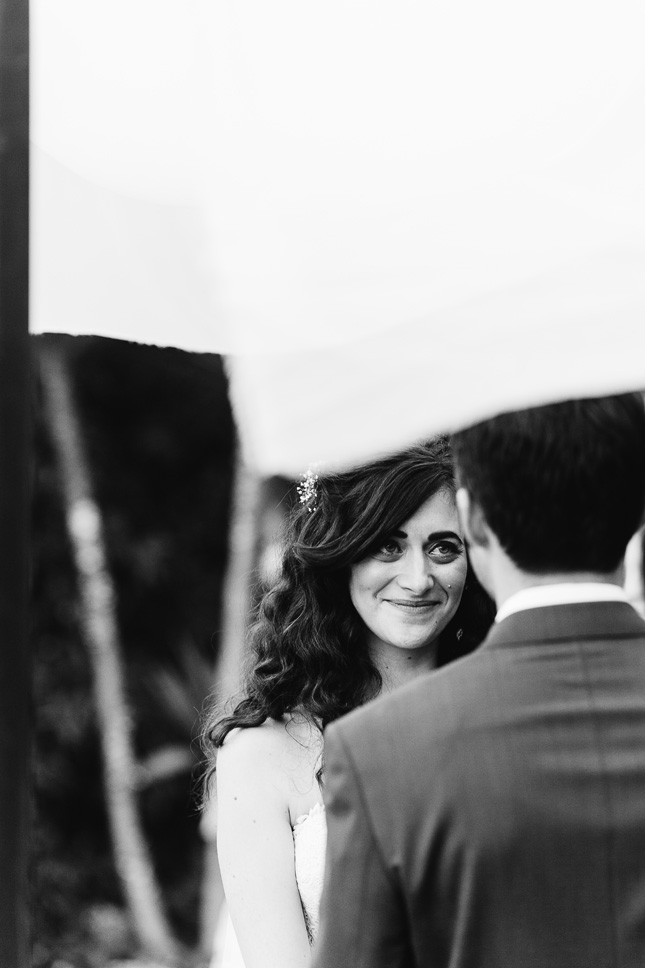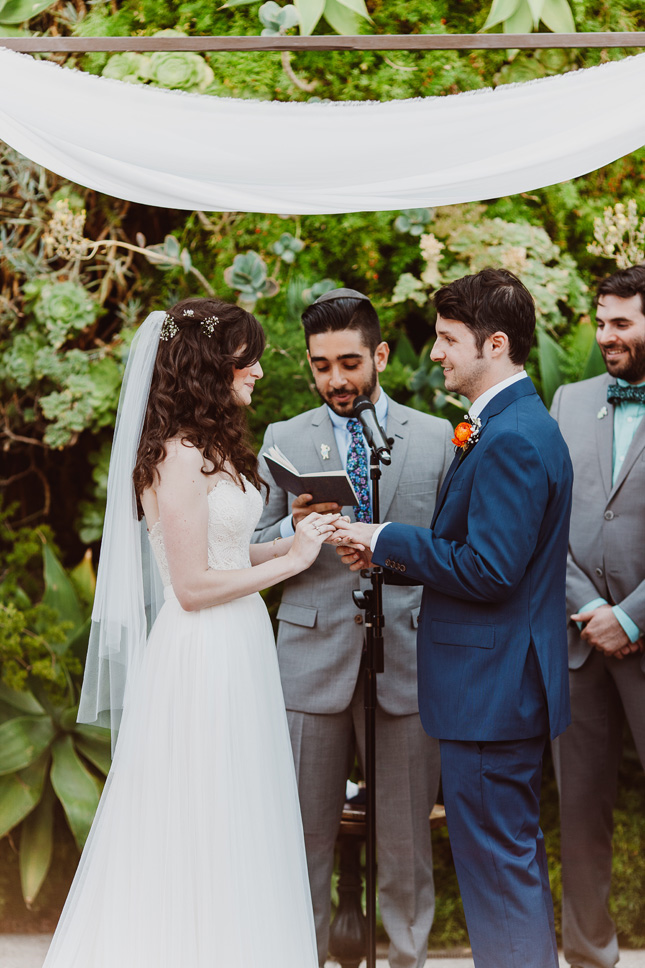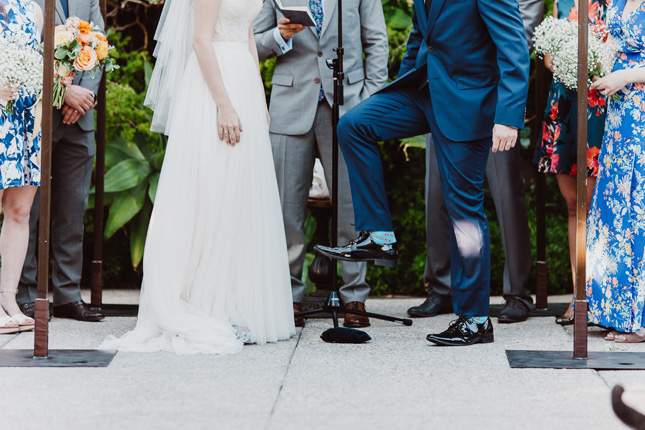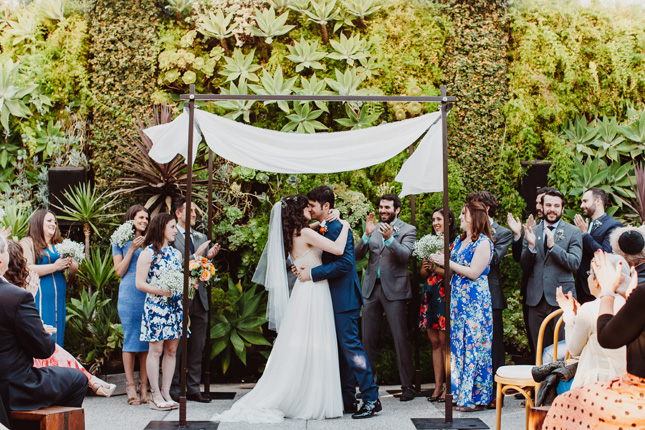 The beginning of their relationship was filled with emojis, especially given how they met, so it was something they wanted to incorporate into their day. Aimee made little pins that worked as table decor and favours, and the groomsmen ended up wearing them for the wedding. They also printed out screenshots of their early texts for guests to read! Talk about *heart eyes emoji*!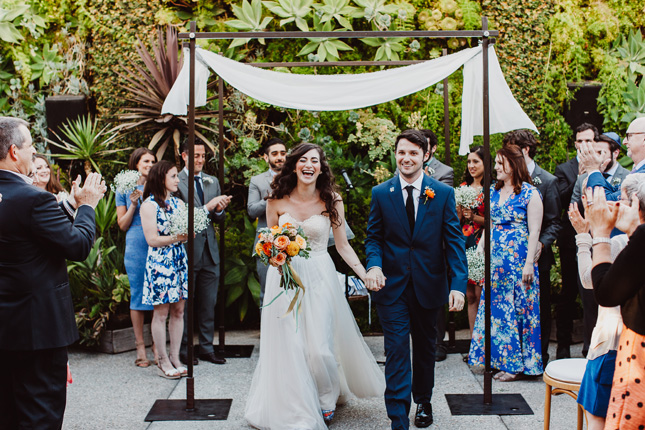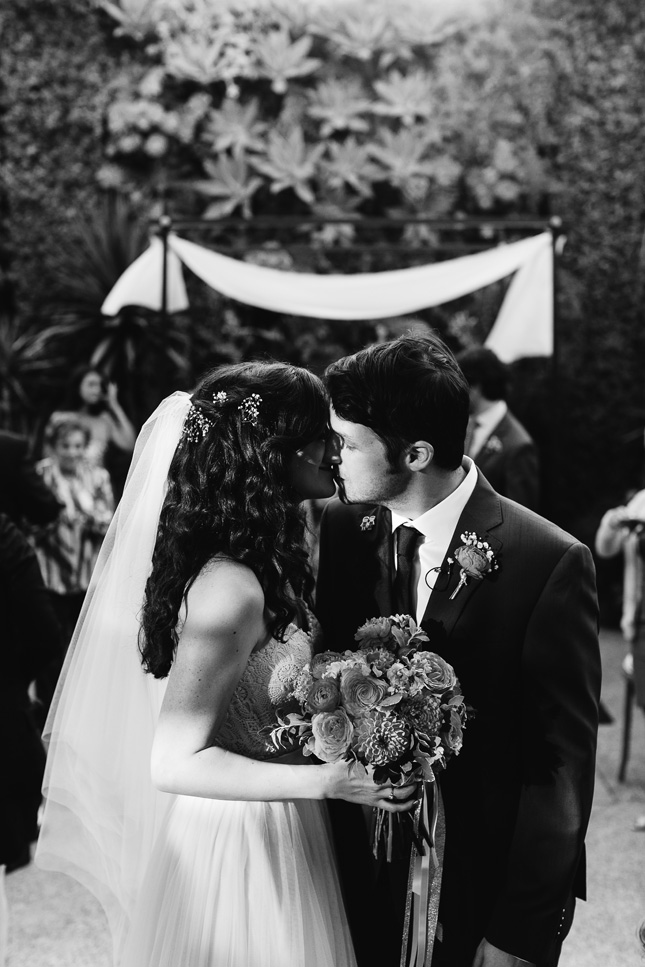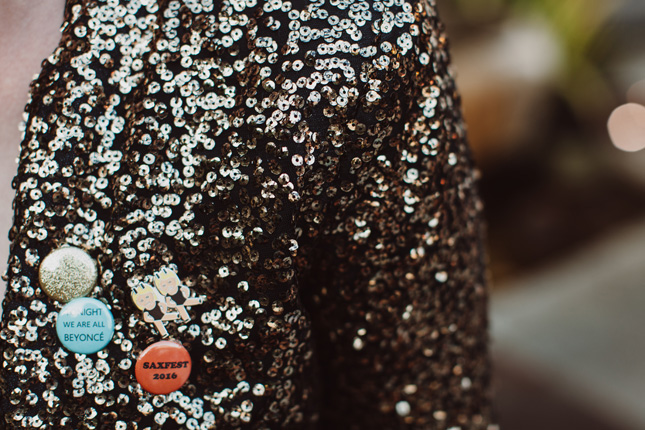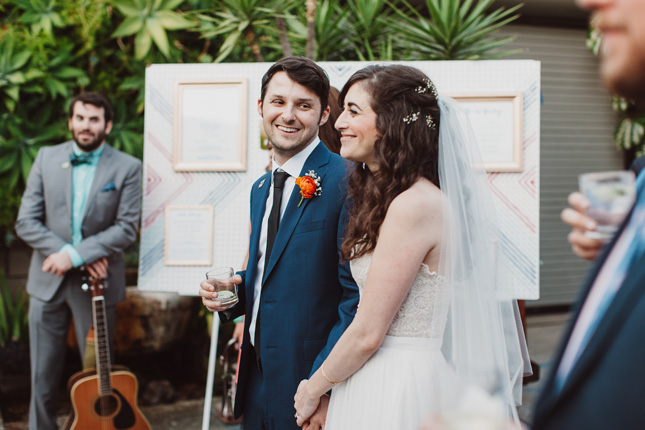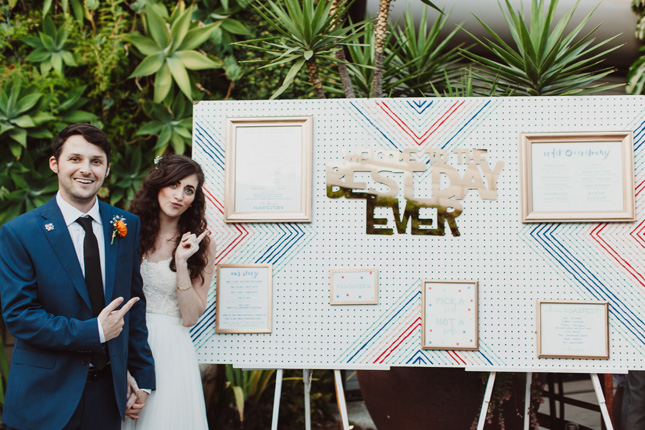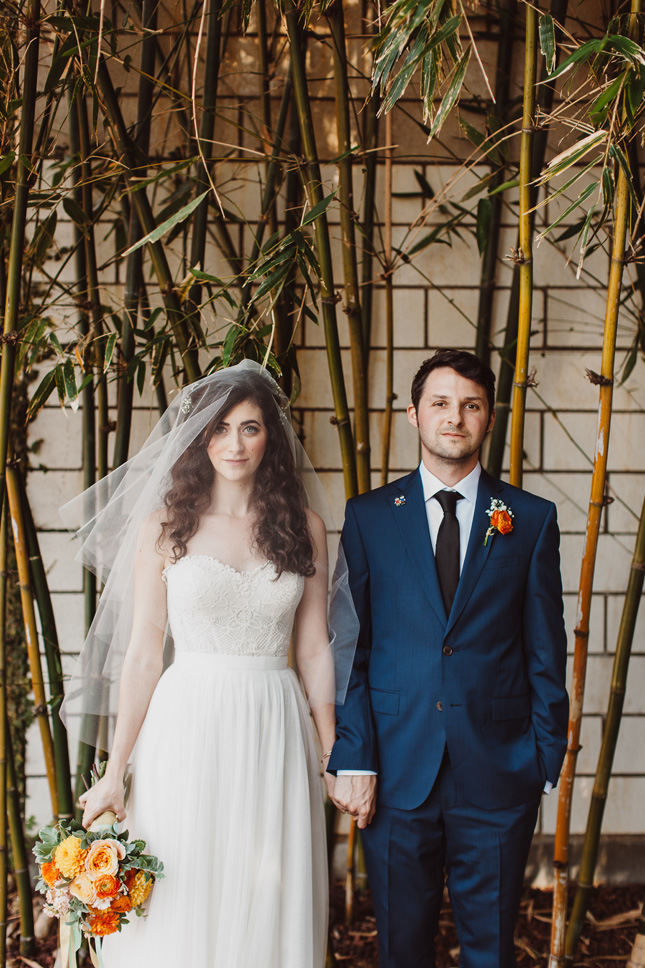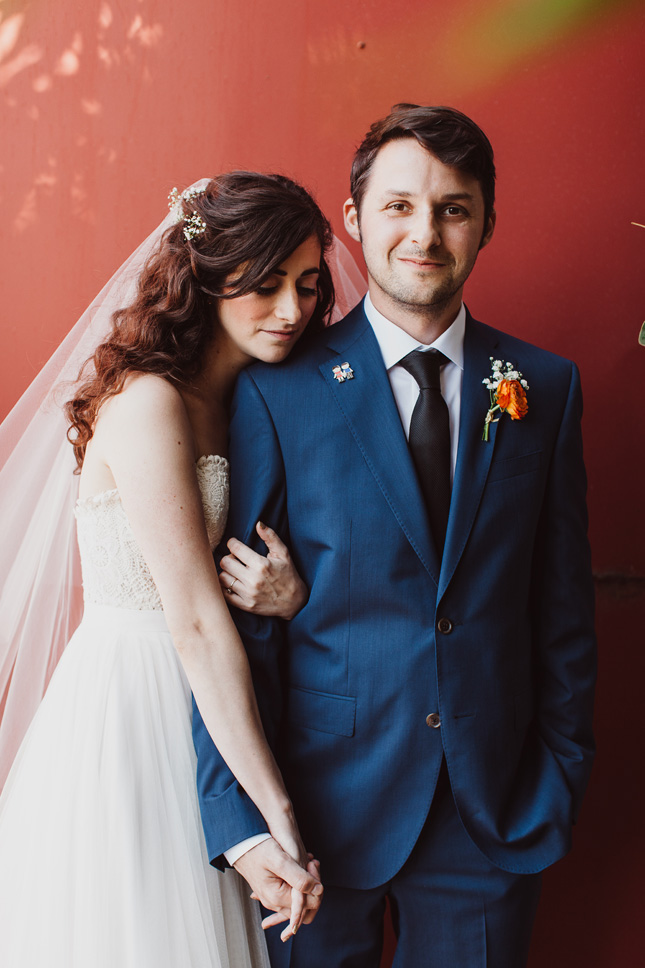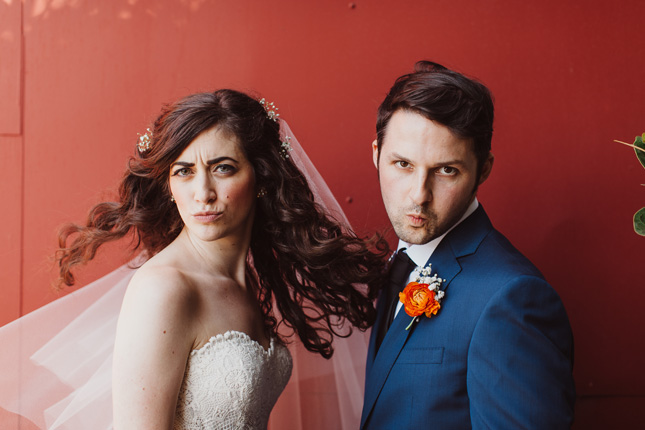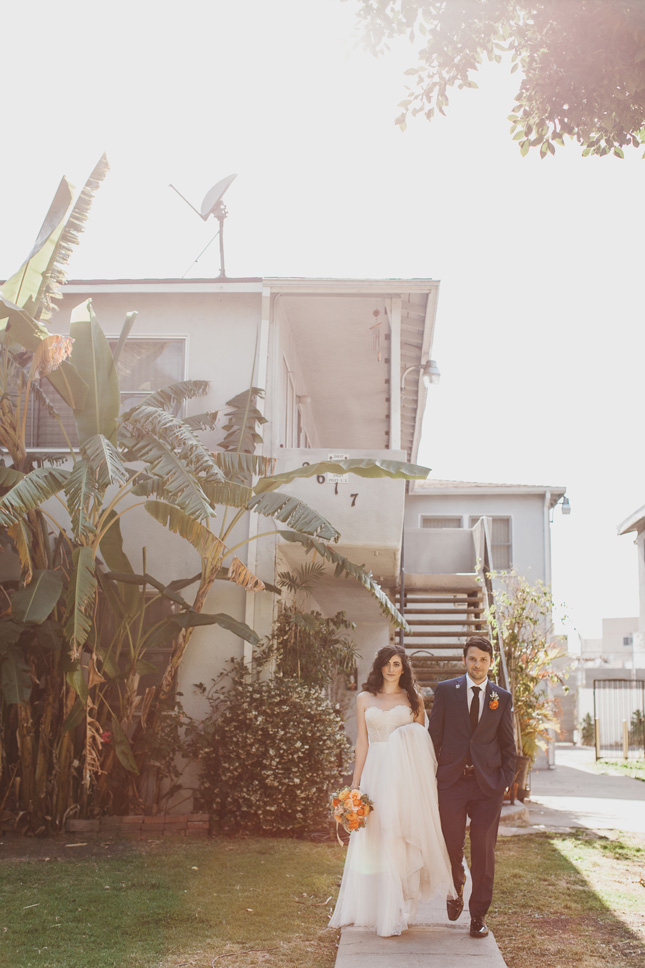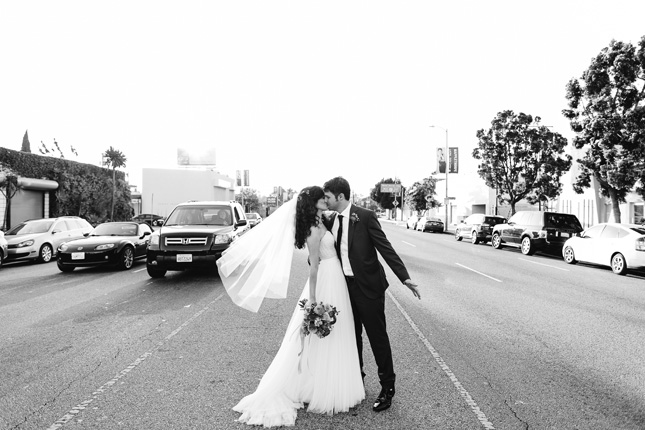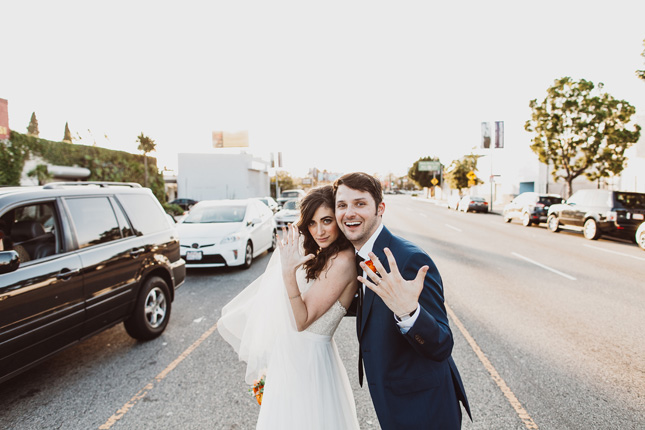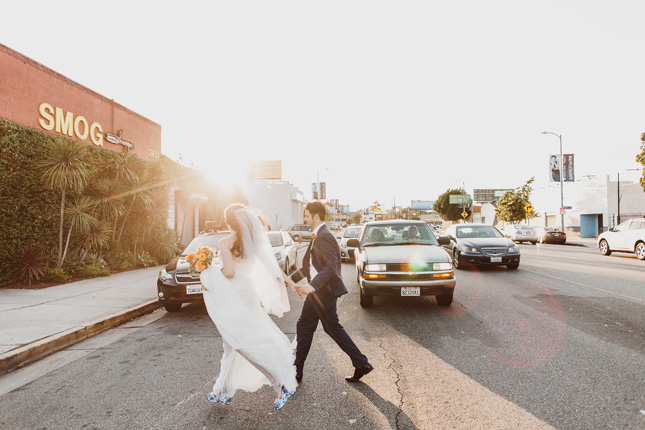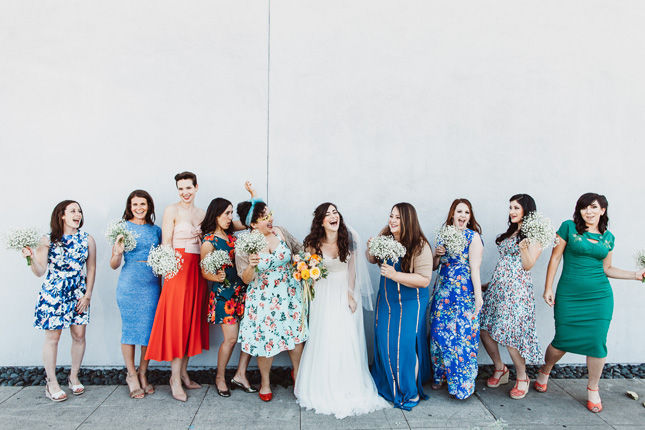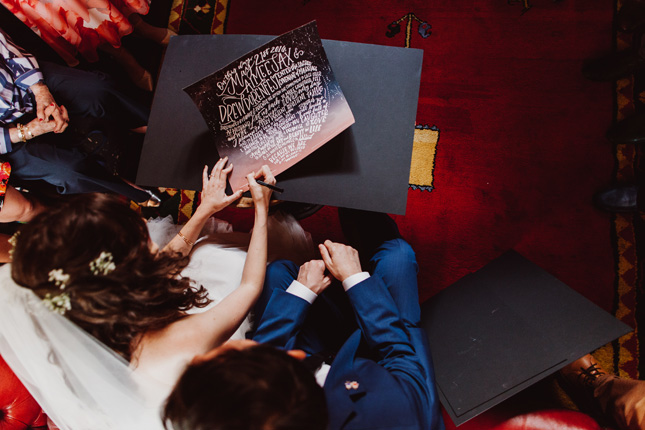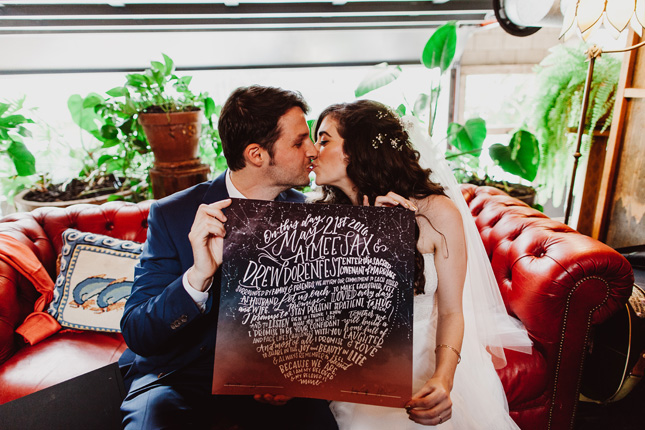 On the day, the only hiccup was dinner running 30 minutes late. "It wasn't that bad because we had a great slideshow playing, except for the fact that we had hoped that only a few tables at a time would be lining up so there weren't big lines for our taco and slider stations. Luckily, the slider line was always shorter, so many friends grabbed a big plate of sliders and brought them to the taco line. Also, the food was so yummy it really didn't seem to bug anyone."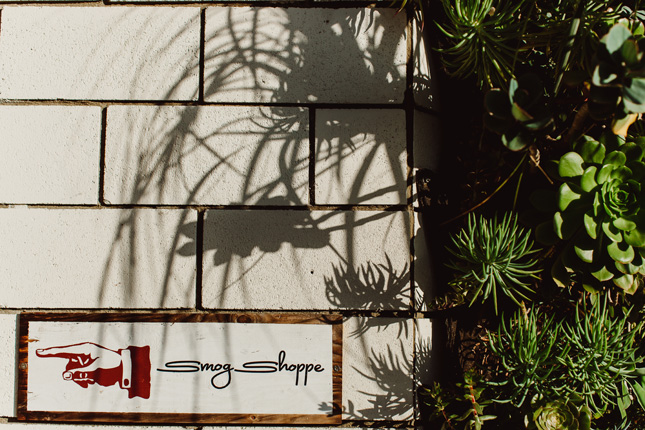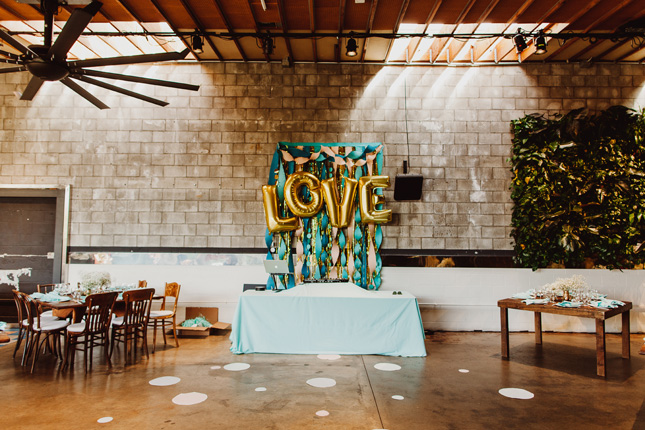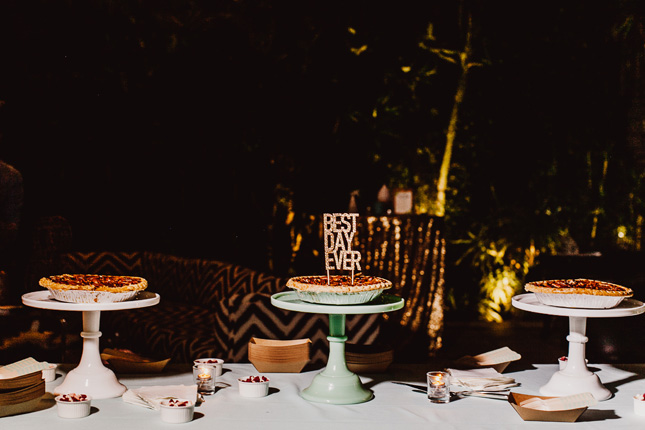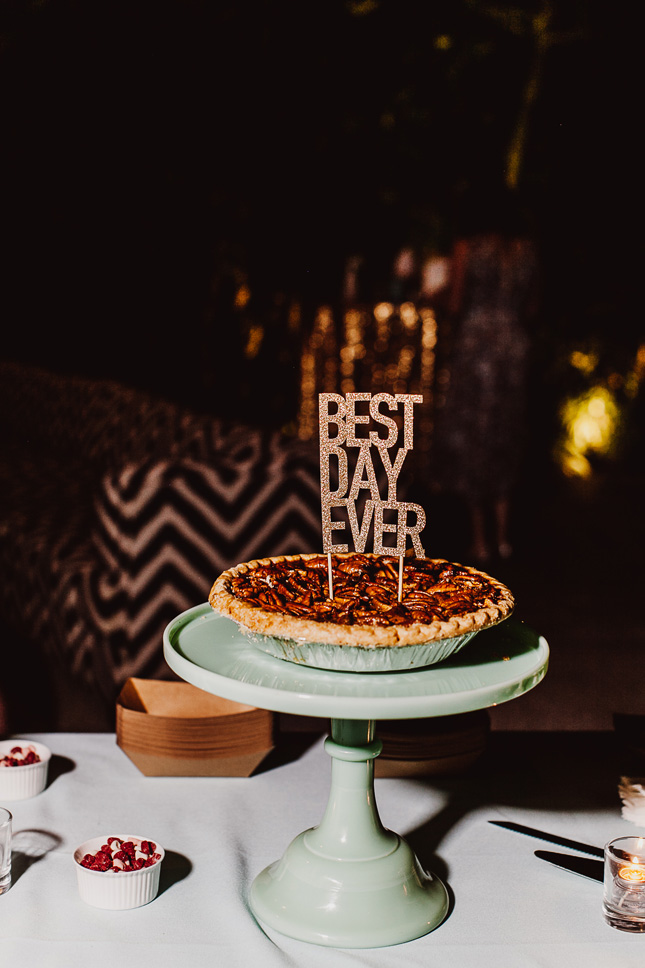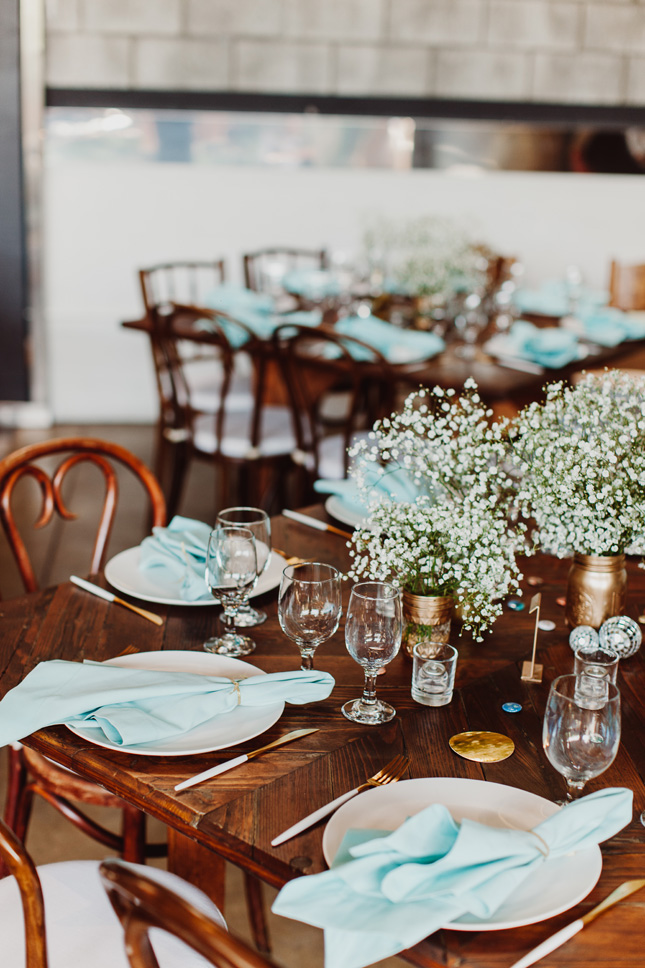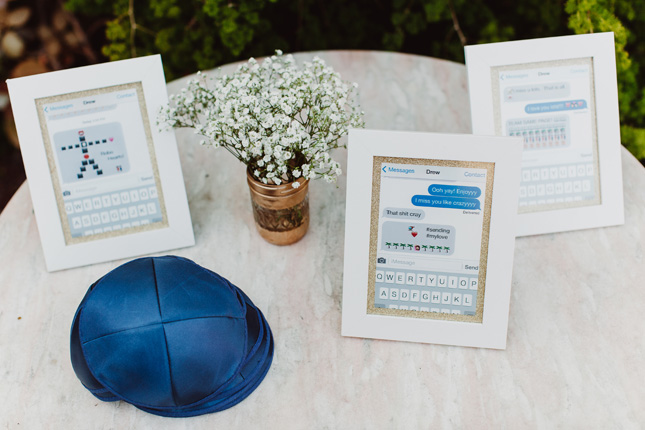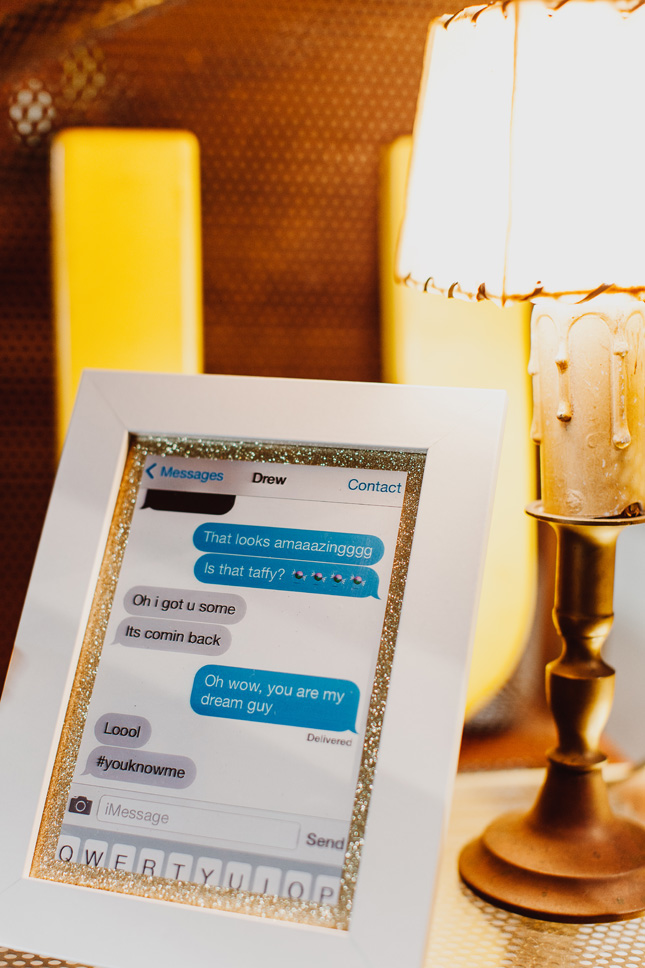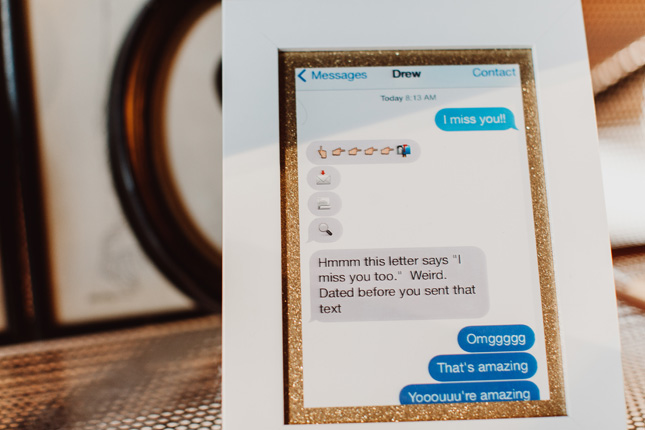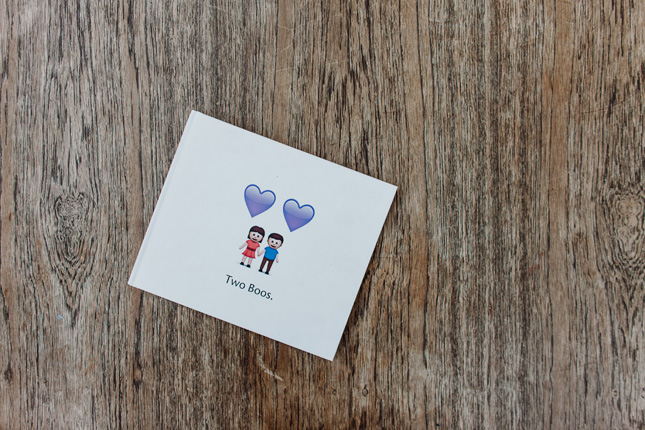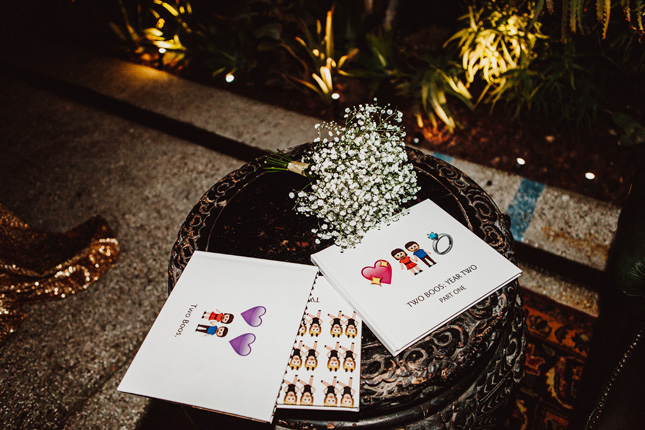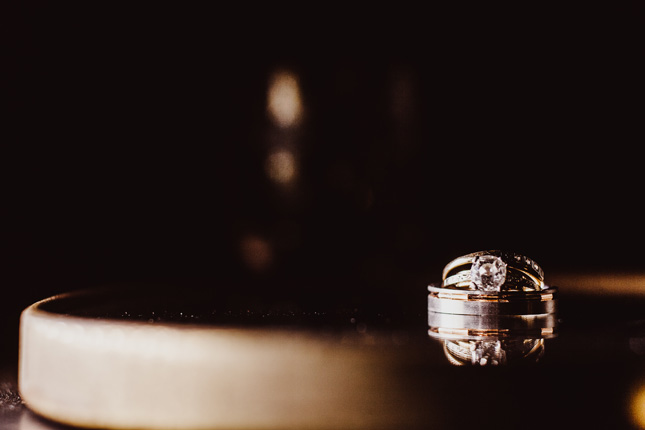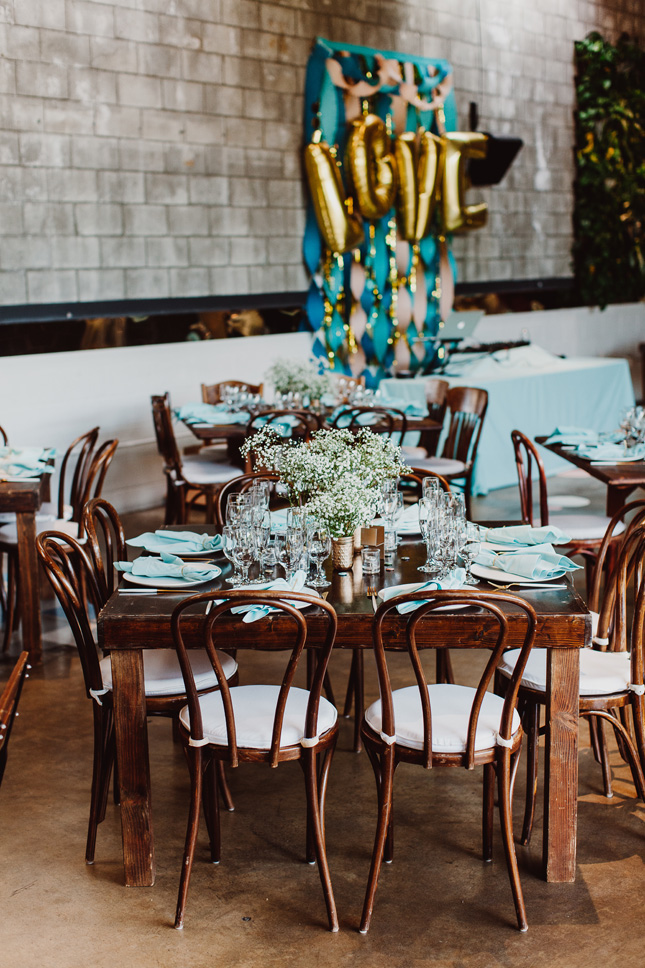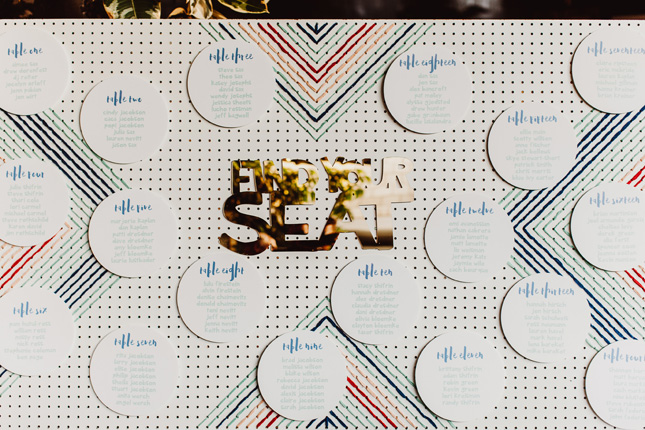 Their favourite memory of the day was the ceremony, which their good friend officiated. "It's so hard to choose, but the ceremony has to be the top. Our good friend used the same format and questionnaire that we filled out in our own words that were used in both of Aimee's brothers' weddings. It meant so much to hear things they had said, as well as our own words about each other. Our friend had us all laughing a ton and crying a bit," says Drew.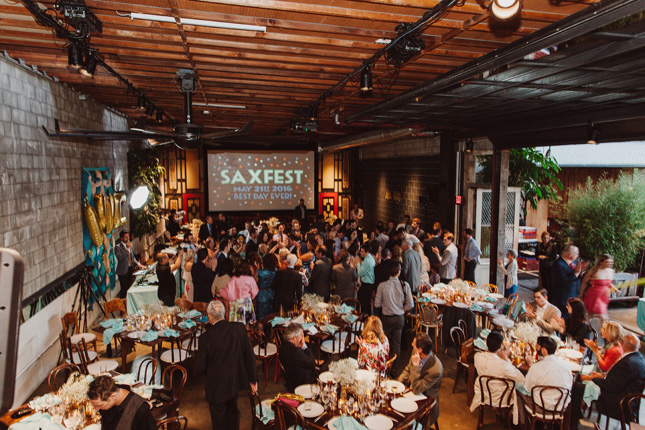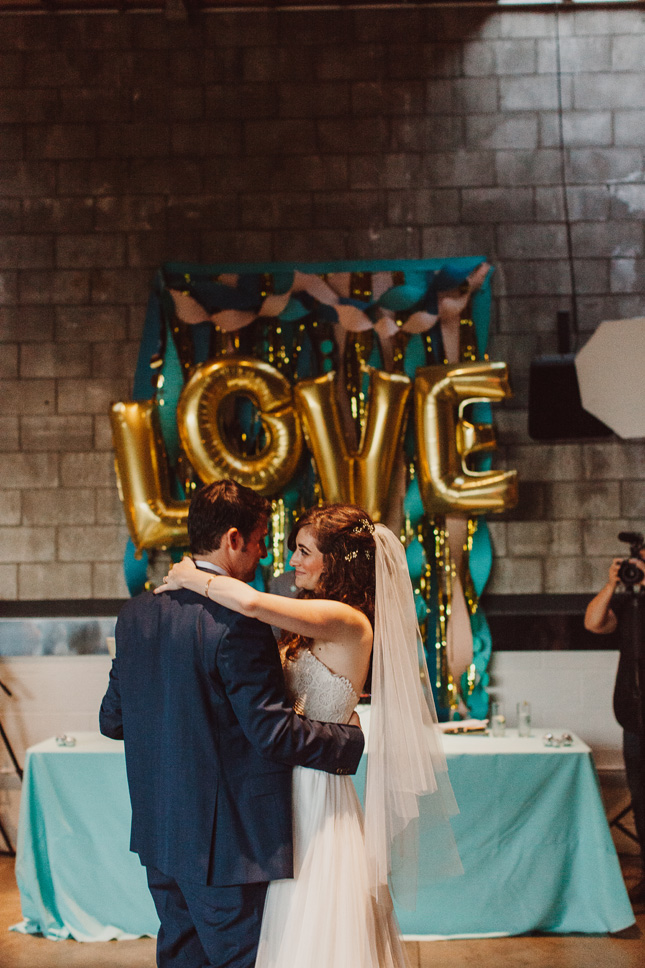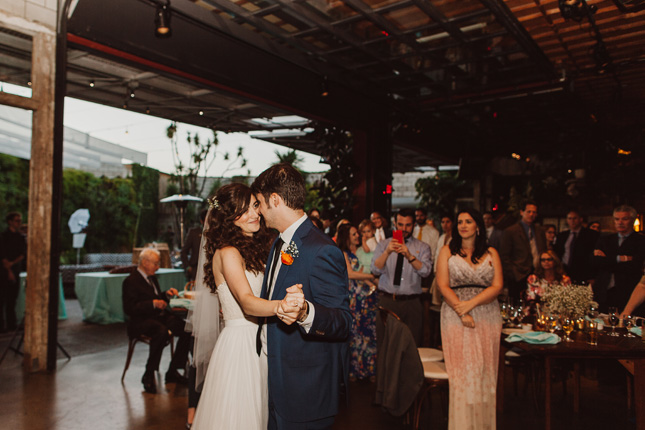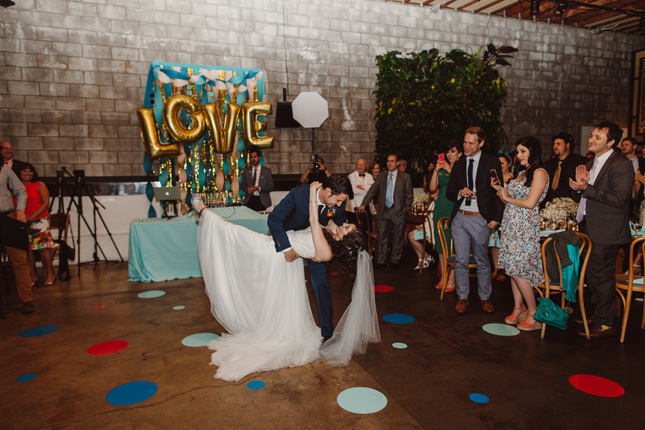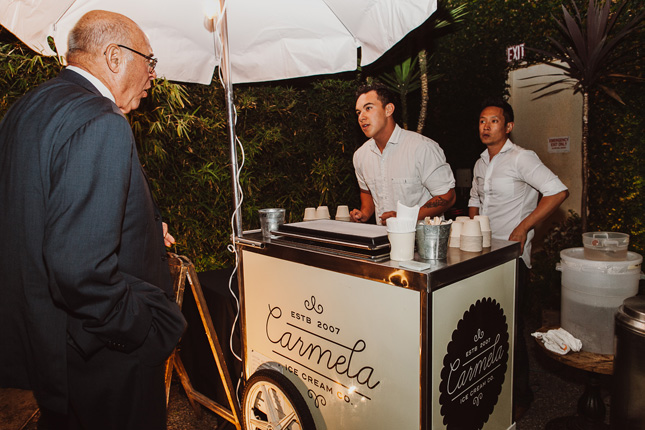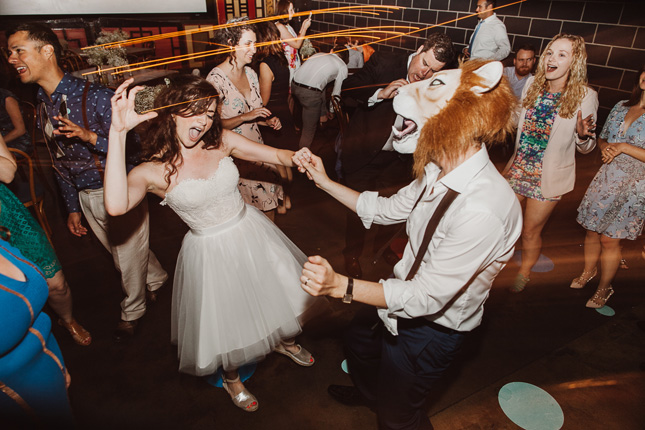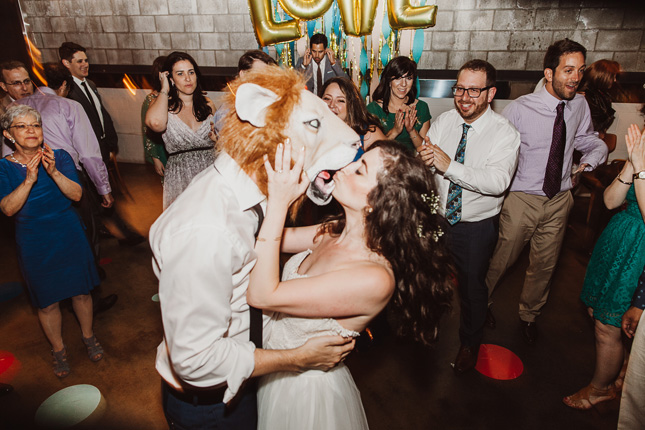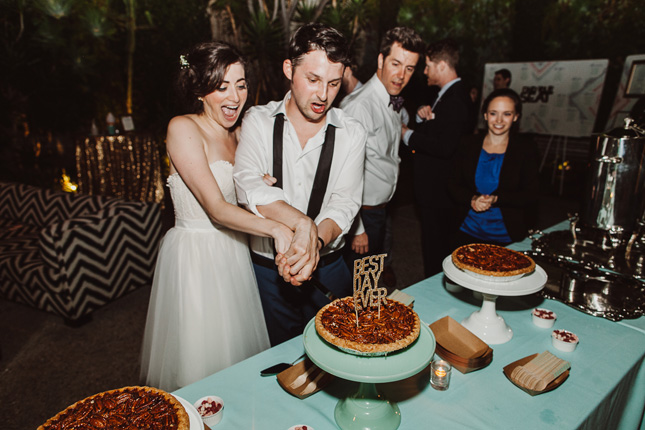 Their advice for other couples planing a wedding? "Always remember that there's never one perfect option, and always lots of great options. So don't waste time looking for every perfect thing, just find something that's great and move on because there are a bajillion decisions to make. Make sure to set aside days/nights when you're not allowed to talk wedding, and get comfortable telling each other or friends and family that you just don't want to talk about it. It's a ton of work and feels like a year-long homework assignment, but it's completely worth it. Being surrounded by and filled with so much love is what it's all about."