Sarah and Tom's fun Dublin city wedding came about after eight lovely years together.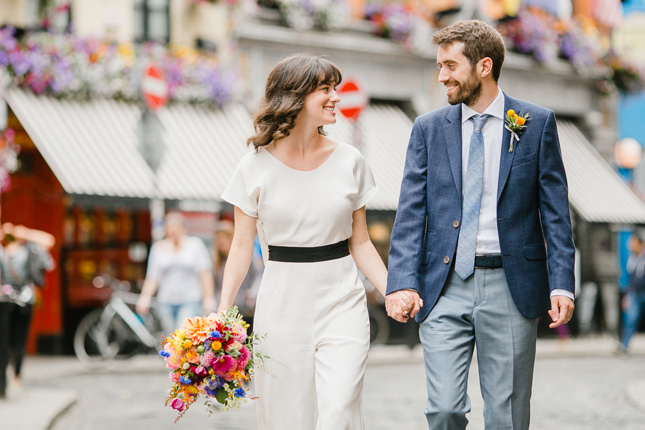 They met in a pub in London, when Sarah spotted Tom across the room. "She spotted me from across the room, thought I was cute, walked over and introduced herself. We went on our first date two days later and have been together ever since," remembers Tom.
The proposal came about when they were on holiday visiting Sarah's family in her hometown in Pennsylvania, USA. "We went for a bike ride through one of Sarah's favourite spots around the Allegheny Mountains. When we pulled over for a rest, we sat next to a riverbank, where I pulled out a ring and proposed. It was a beautiful spot, and particular meaningful for Sarah since getting engaged in the US meant being able to tell her family in person," he says.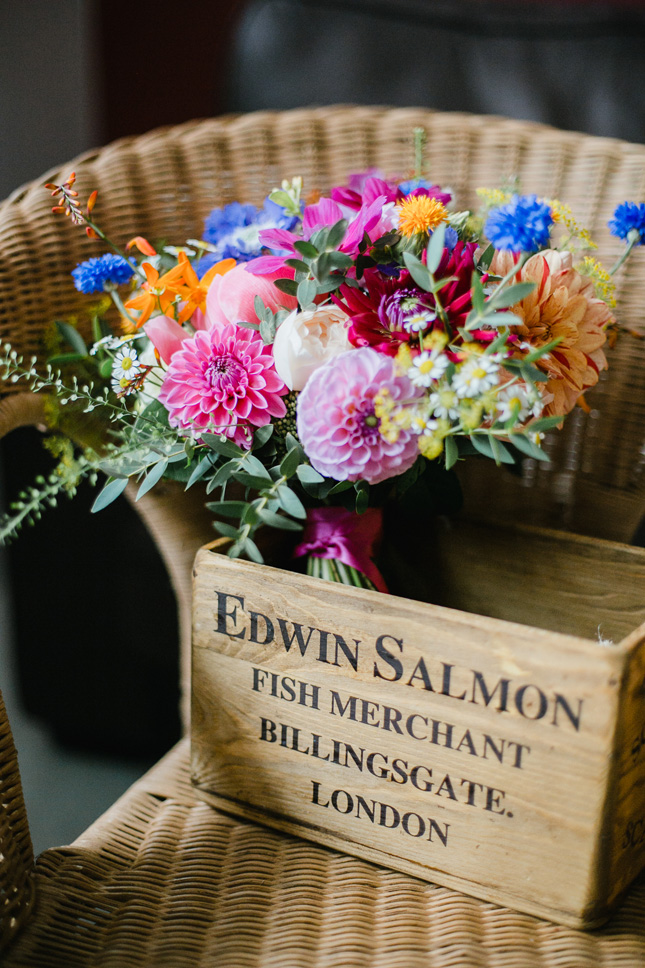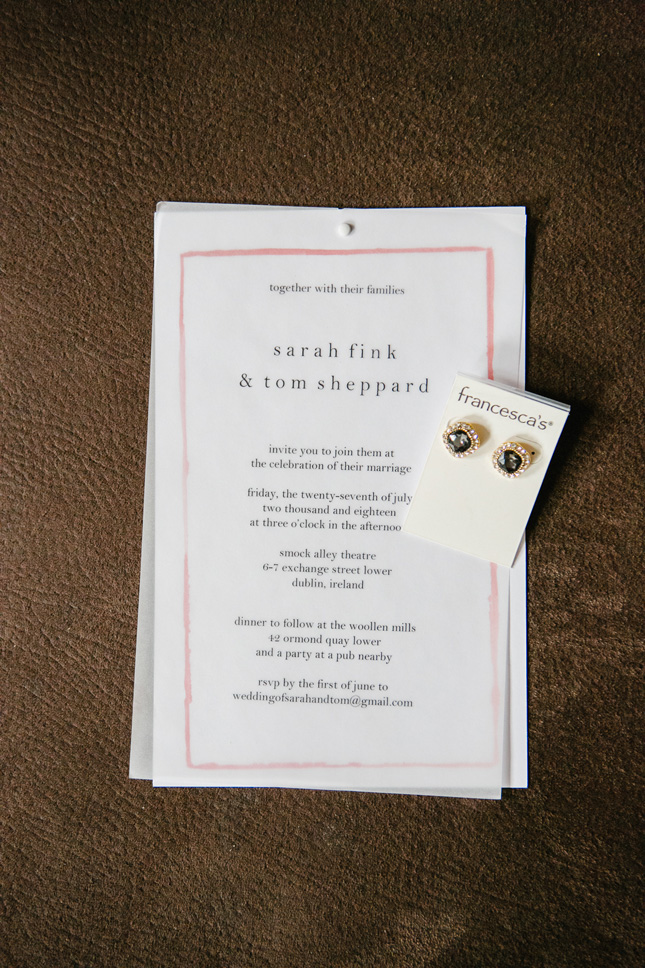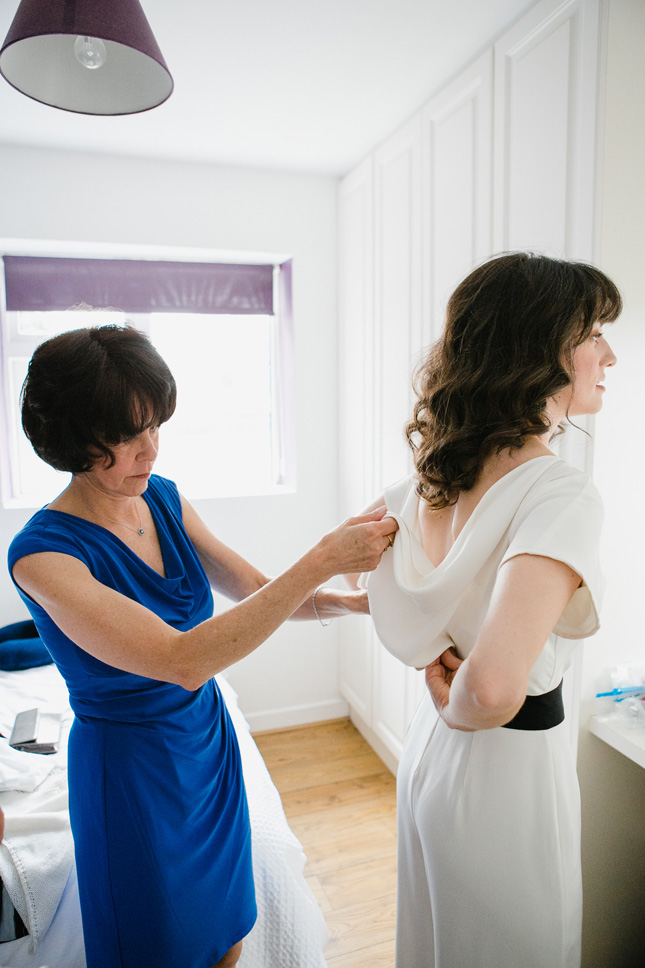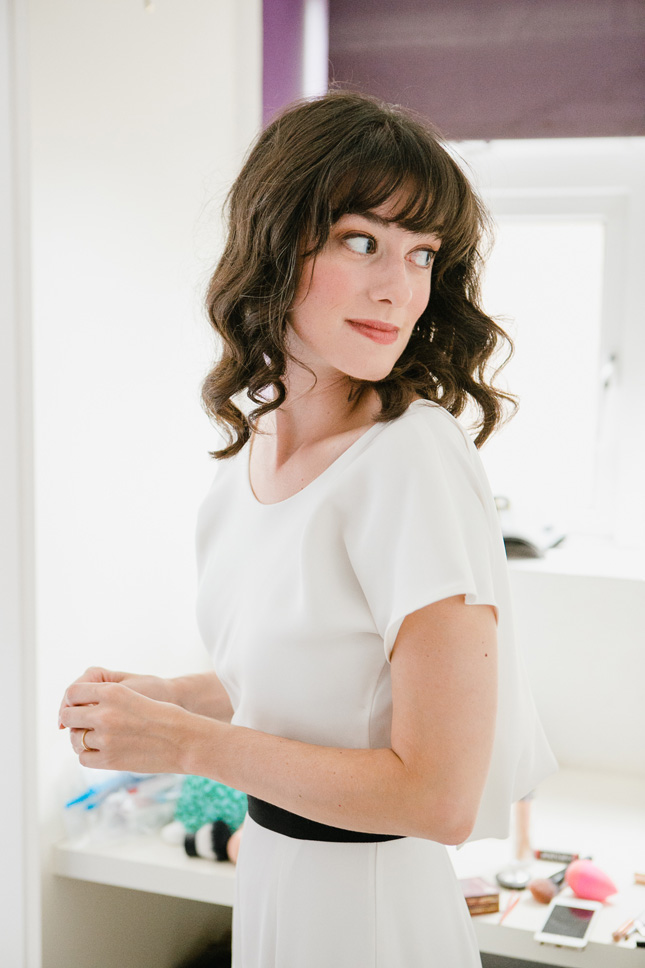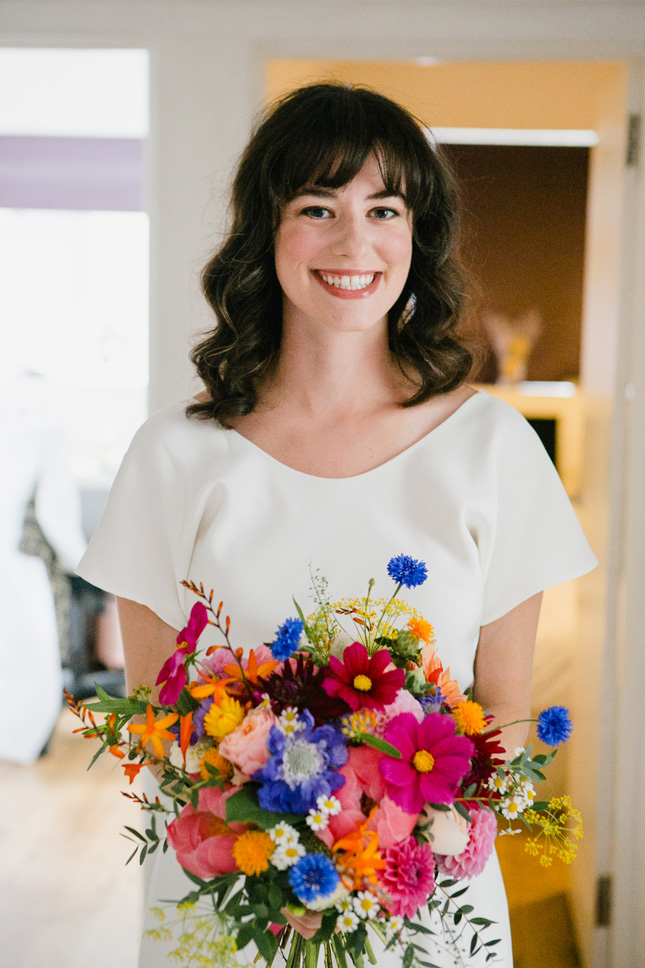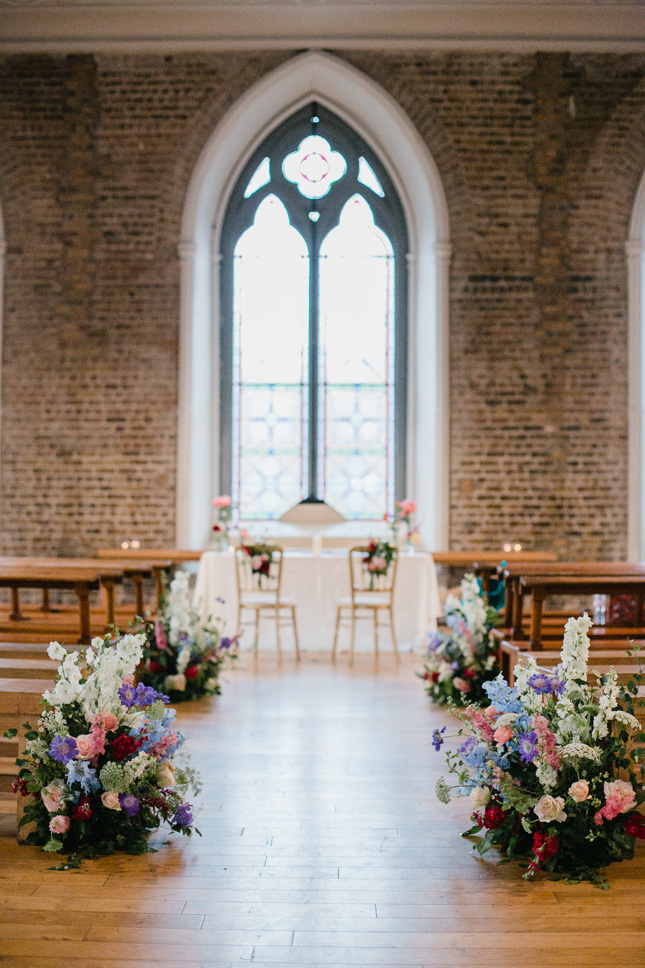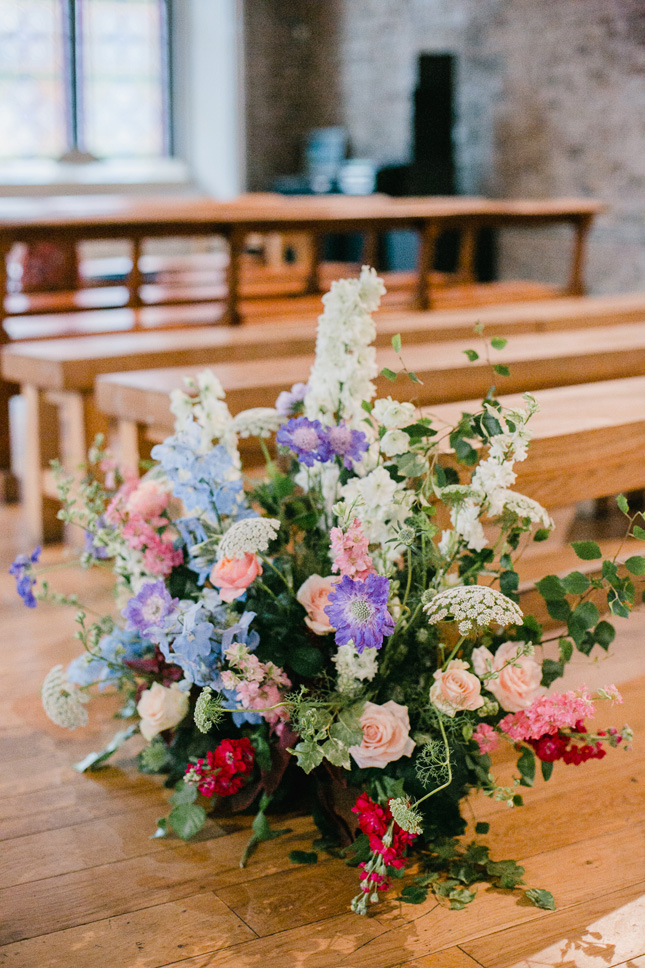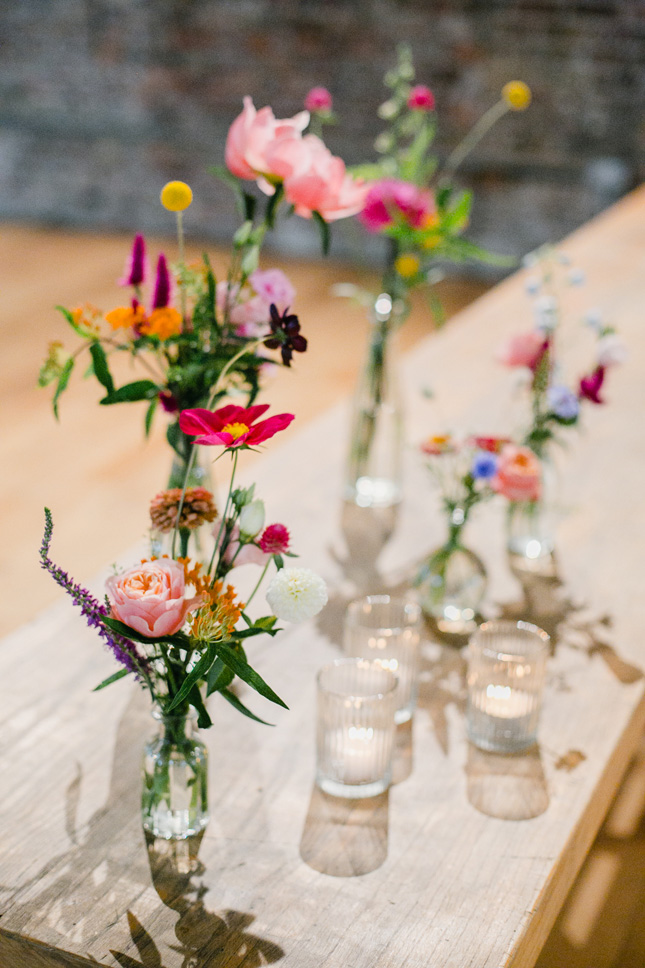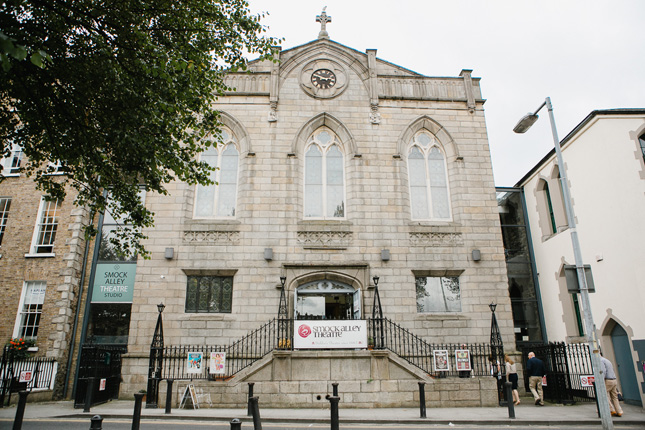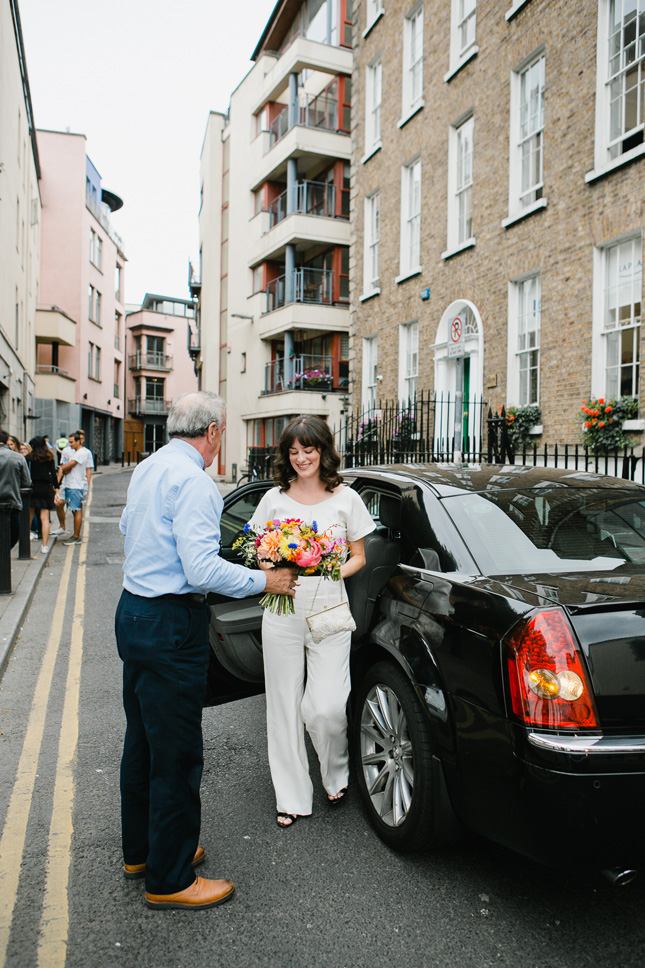 They did a tonne of online research before looking at venues, so it was an easy choice for them when they picked the only ones they looked at: Smock Alley for their ceremony and The Woollen Mills restaurant for the reception. An after party at Toner's Pub rounded out this fun city wedding.
"The city centre locations really helped us put together a day that we imagined and wanted our guests to experience. We kept thinking – "What would be great day out in Dublin, where there happened to be a wedding ceremony?" A trip to the theatre, a nice dinner, and a few pints at the pub seemed like an ideal way to show off our home city. Smock Alley Theatre is a beautiful space that made our ceremony feel very special. The Woollen Mills roof terrace gave us the relaxed and modern dinner we were hoping for. They also worked with us to create an all vegetarian menu. They really went above and beyond to make sure the food was beautiful and interesting, but also reflected our own taste," says Sarah.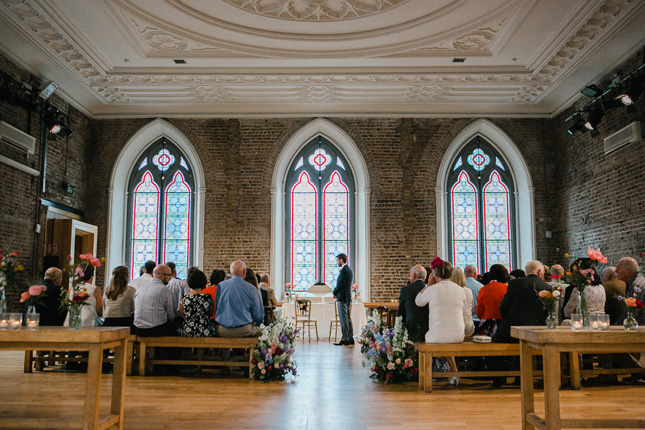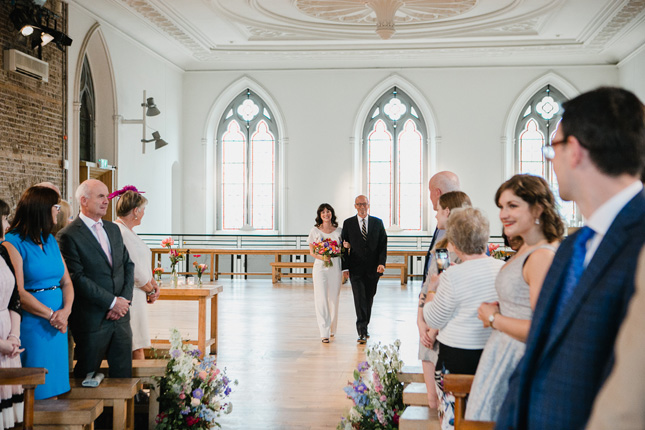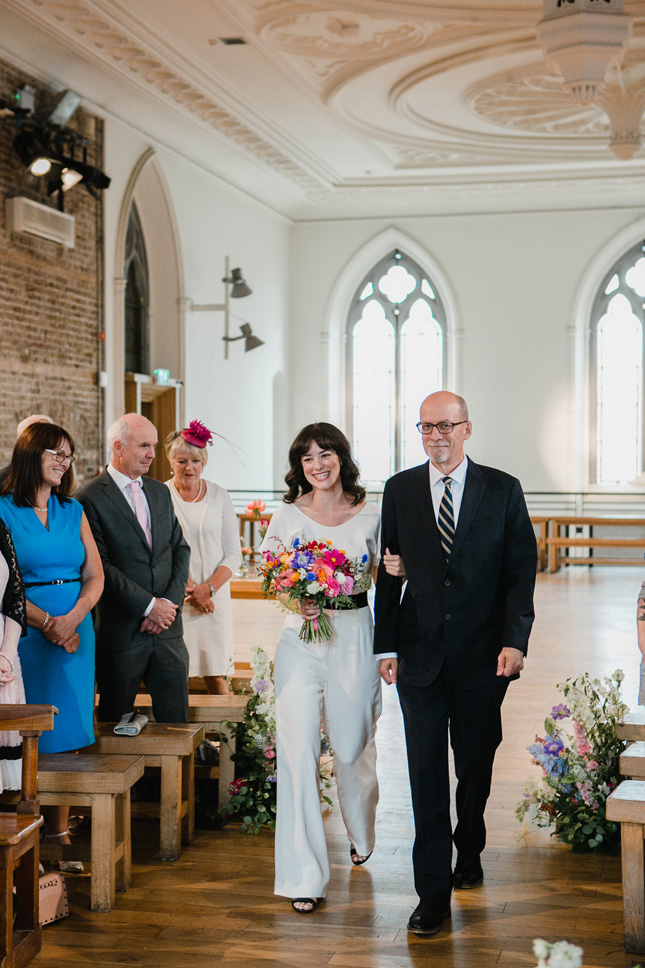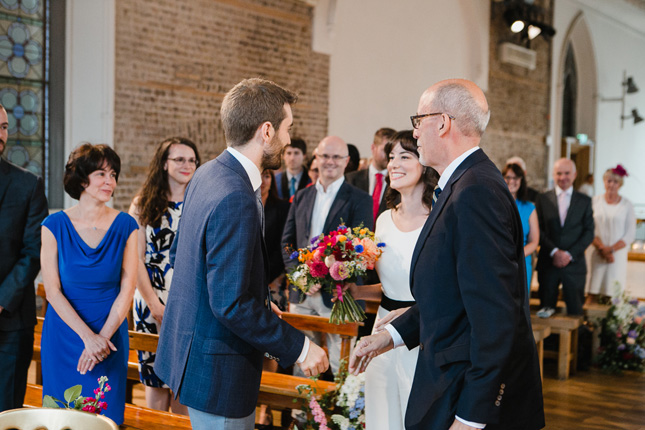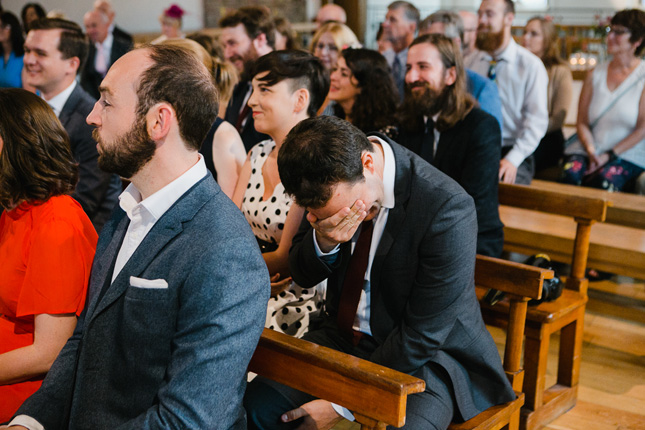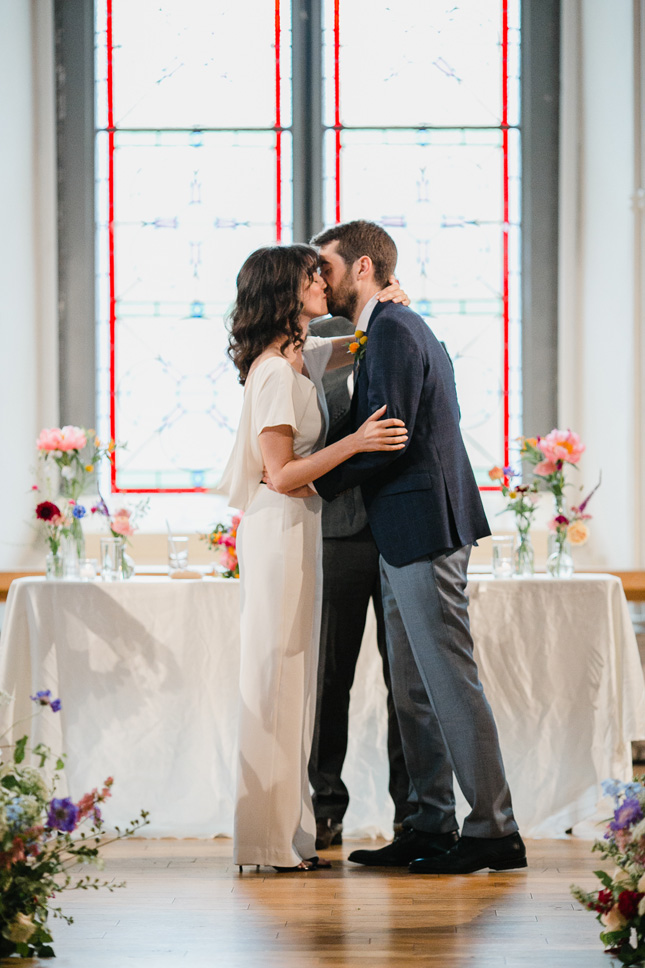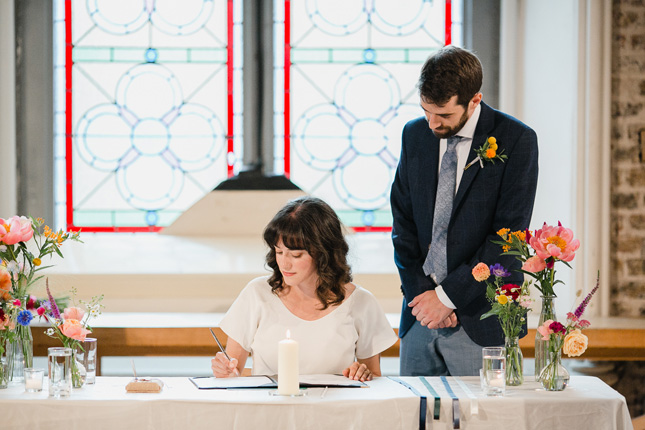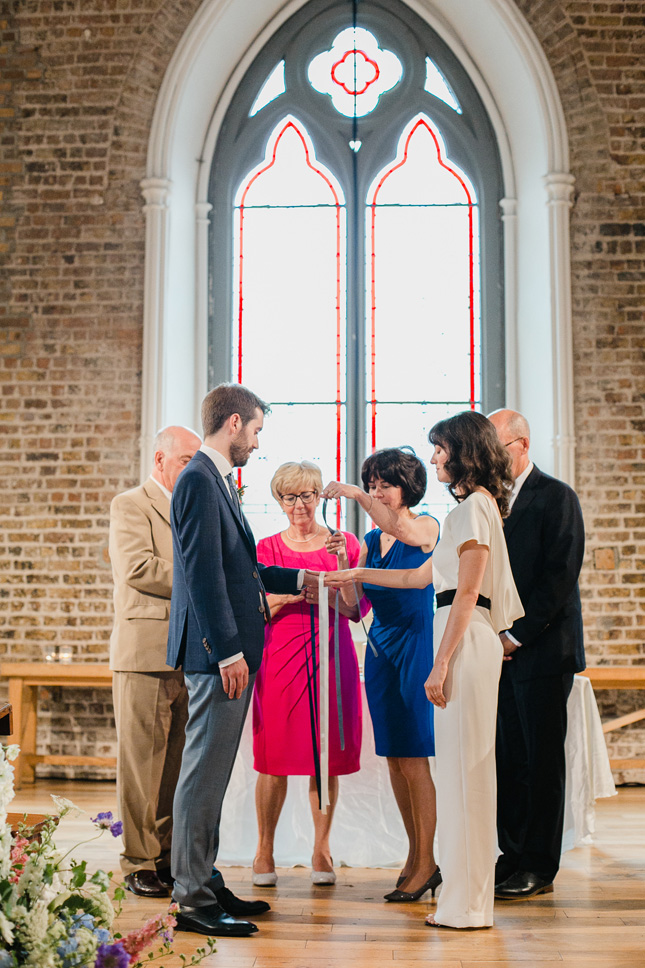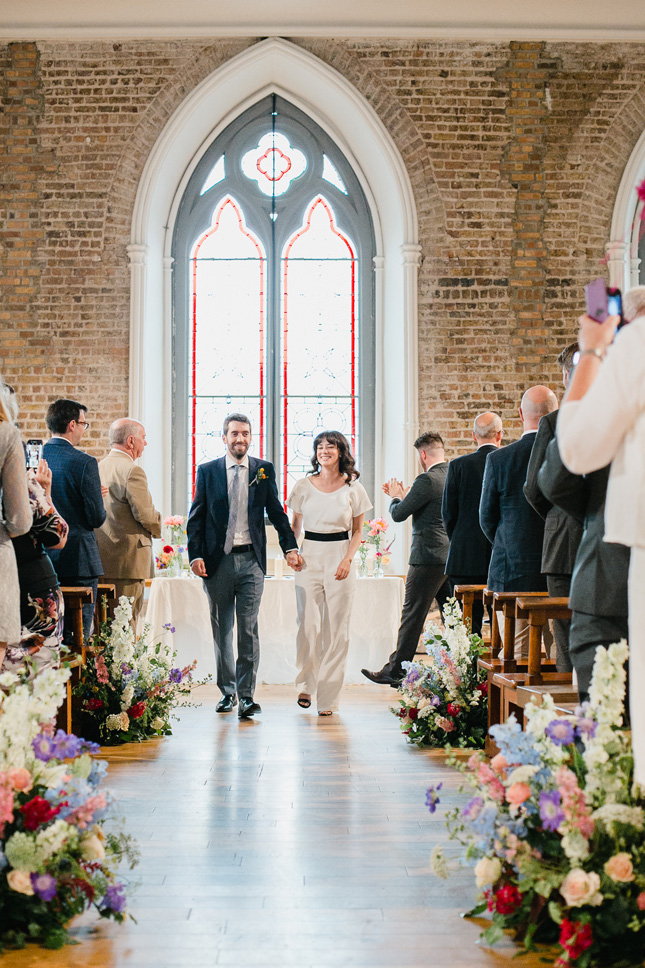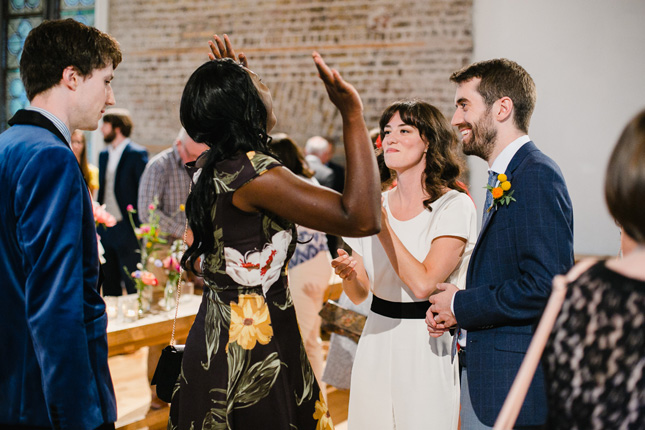 The hardest part of planning was picking a country to host the wedding, whether Sarah's USA hometown, Tom's Irish one, or London, where they were living when they got engaged. "We knew wherever we picked would mean about a lot of our guests would have to travel over 3,000 miles to get there. Luckily, we had supportive parents who rolled with whatever we decided," she says.
They gathered 65 of their family anf friends for their Smock Alley Theatre ceremony. "The ceremony was put together by us alongside our officiant Mike Murray from Spiritualist Ceremonies. We loved being able to tailor the ceremony to us. Tom's father Eamon read out Lovers on Aran by Seamus Heaney, we had a handfasting, and played some Fleetwood Mac. Guests walked over to the Woollen Mills for cocktails and dinner on their roof terrace. Sarah's father Joe and Tom's mother Mary gave toasts. After dinner we had our friend Michael give a speech, and Sarah also gave a speech. We hired a bus to come pick up guests and take them to Toners Pub, where we had an after party in a private room upstairs. We kept it simple with a Spotify playlist, pints and a late night pizza delivery," says Tom.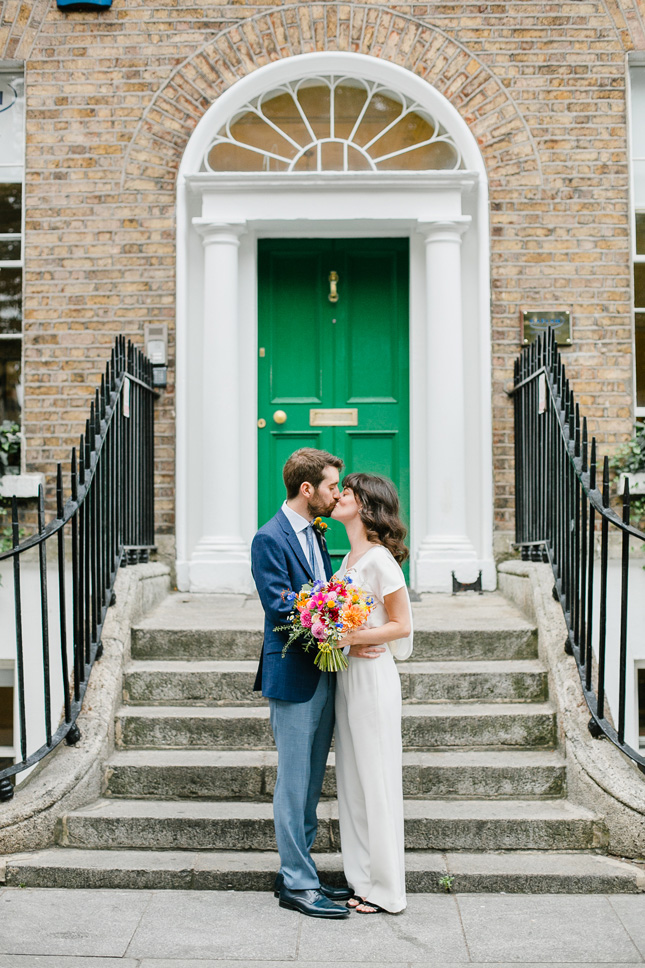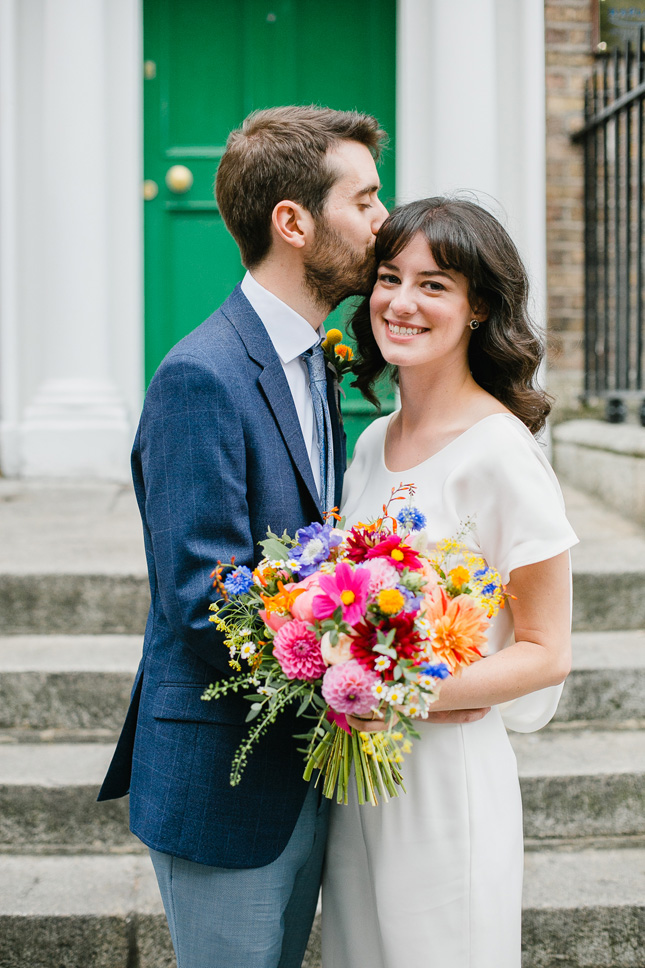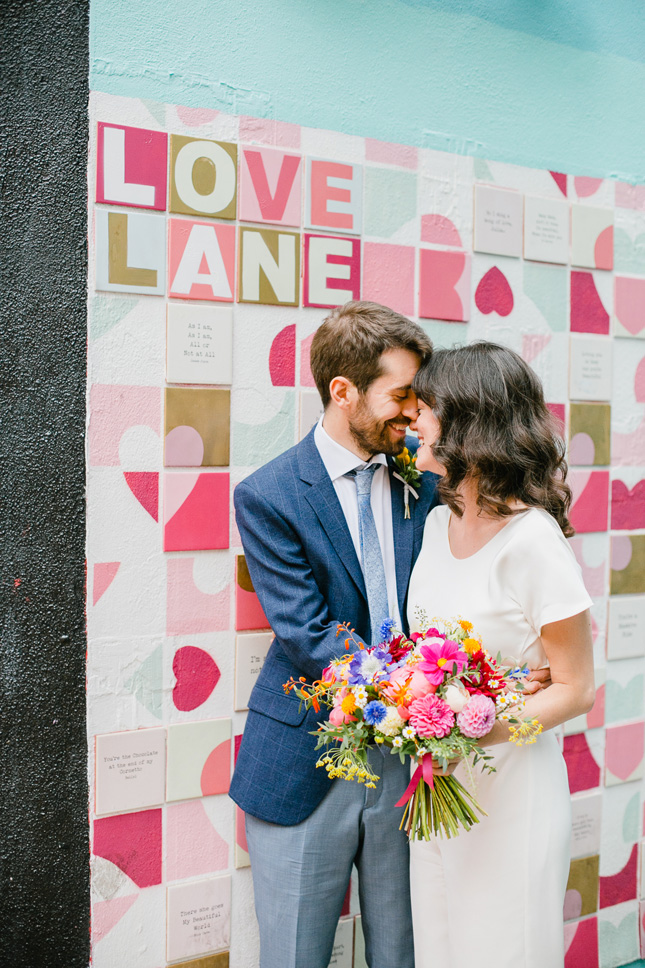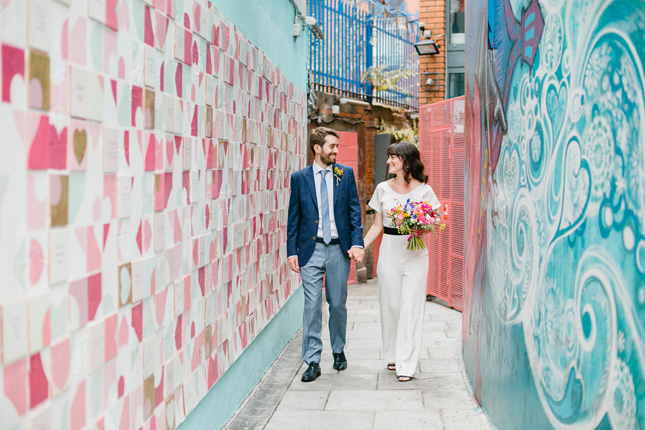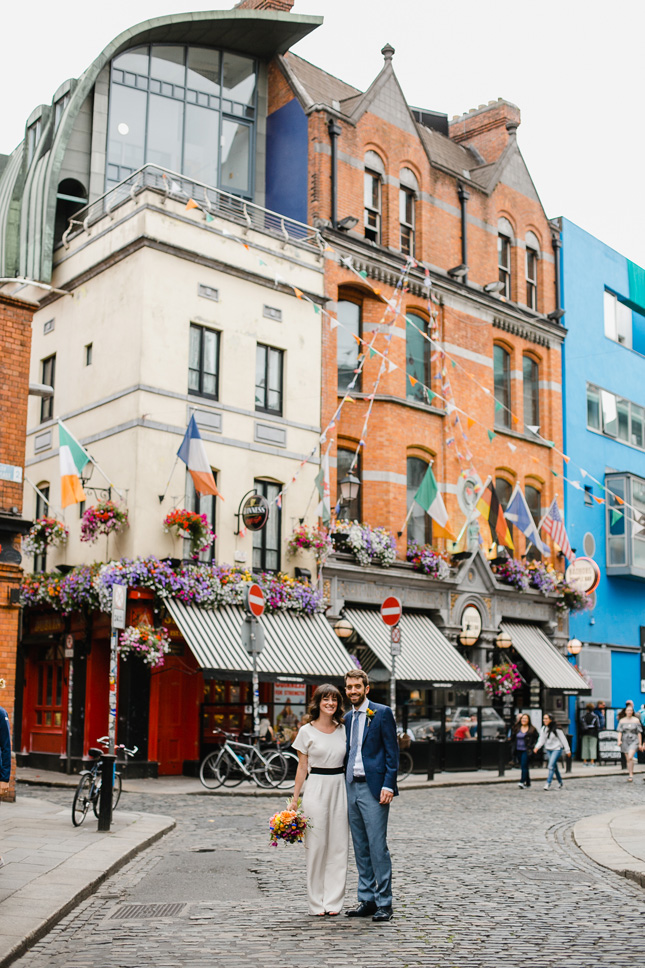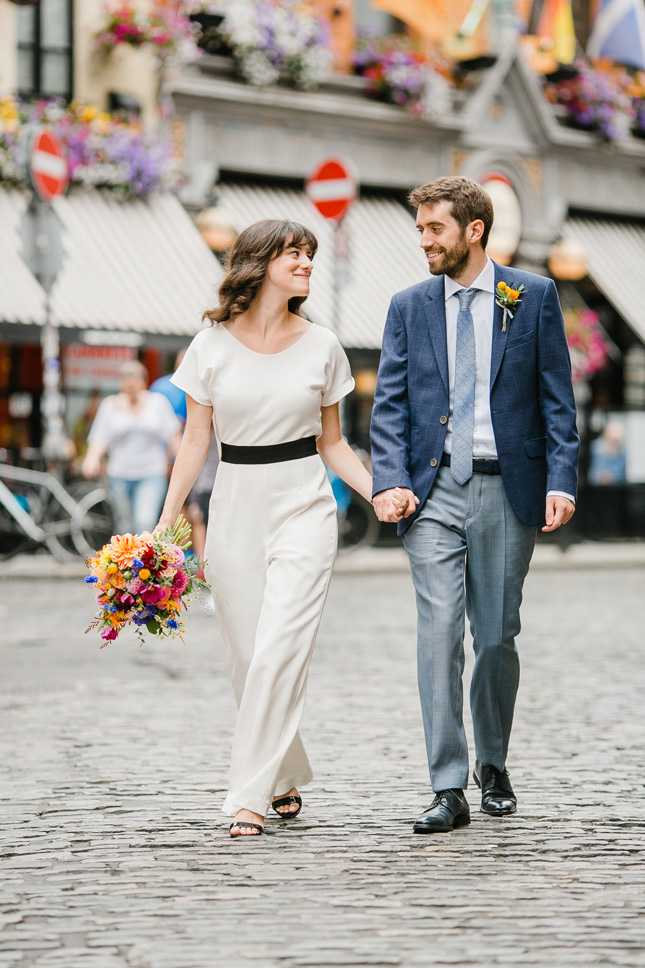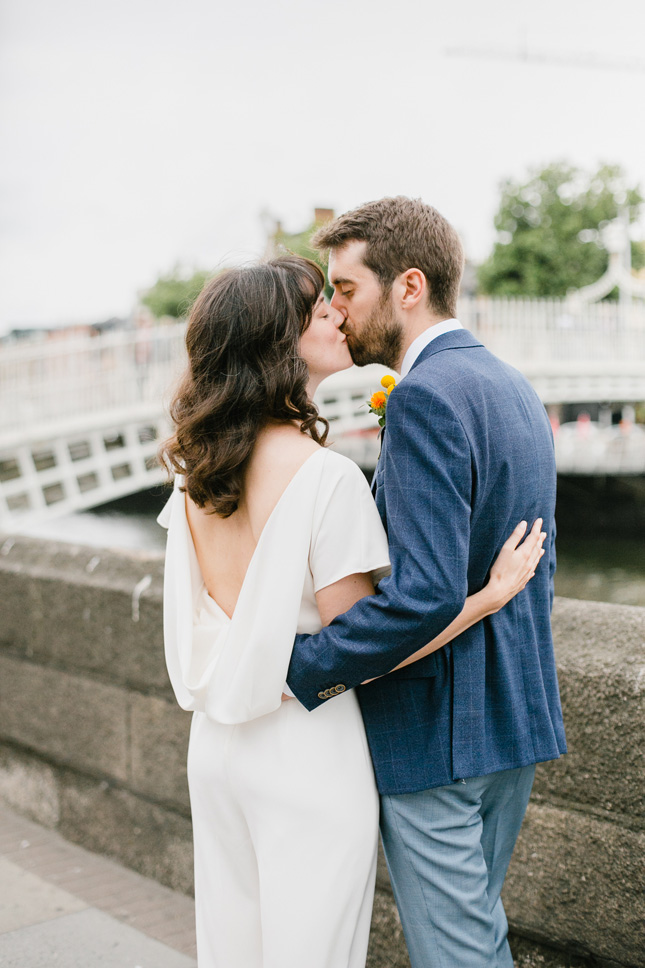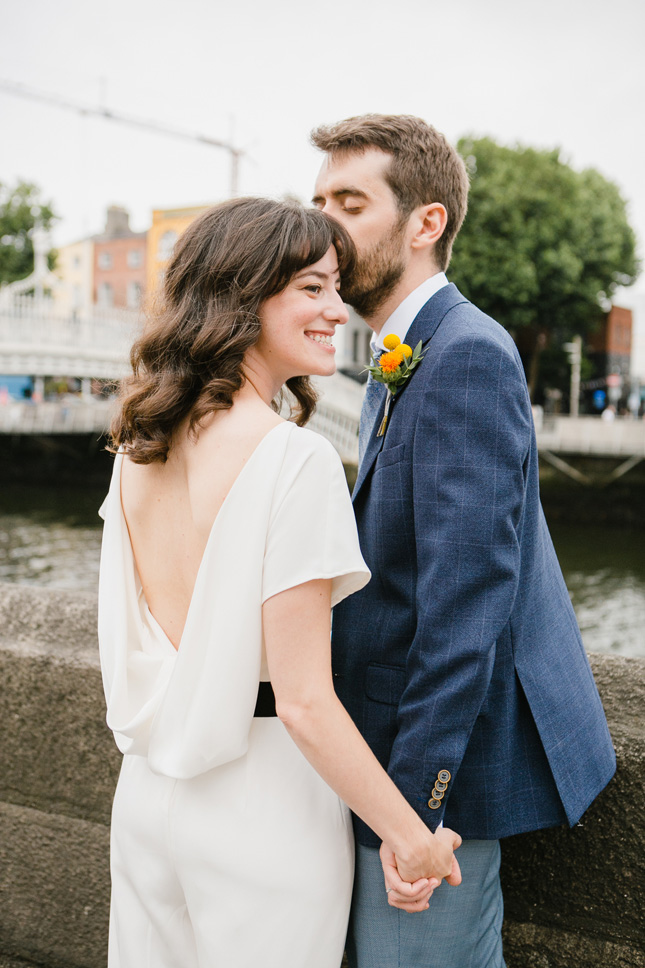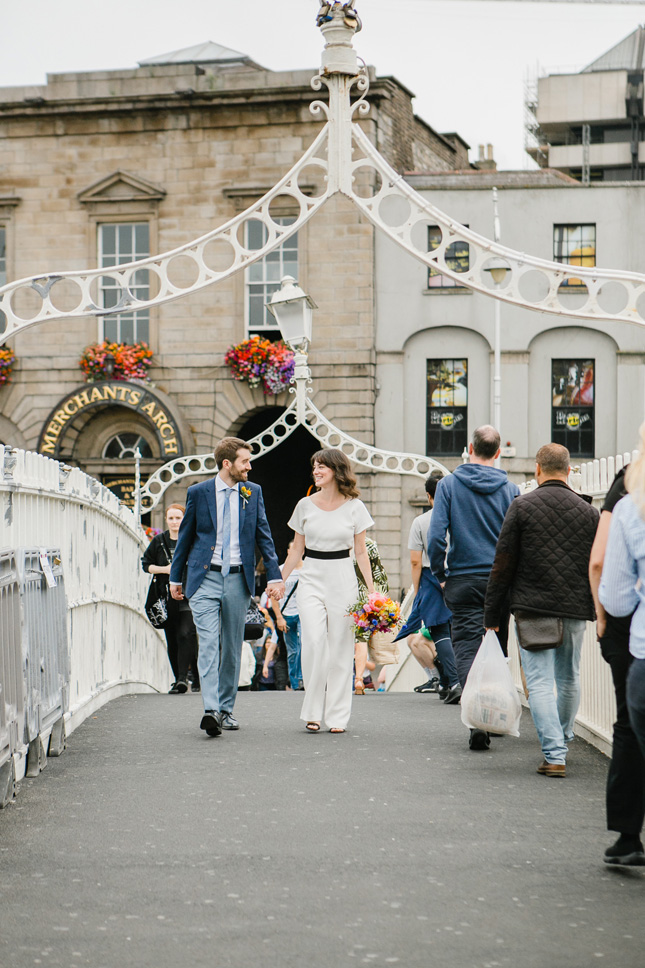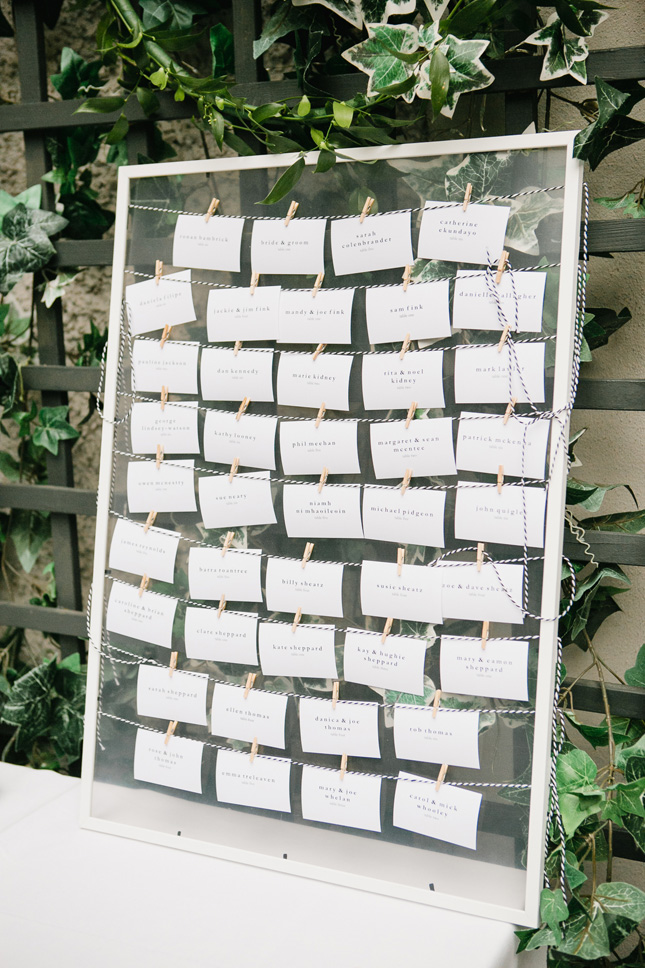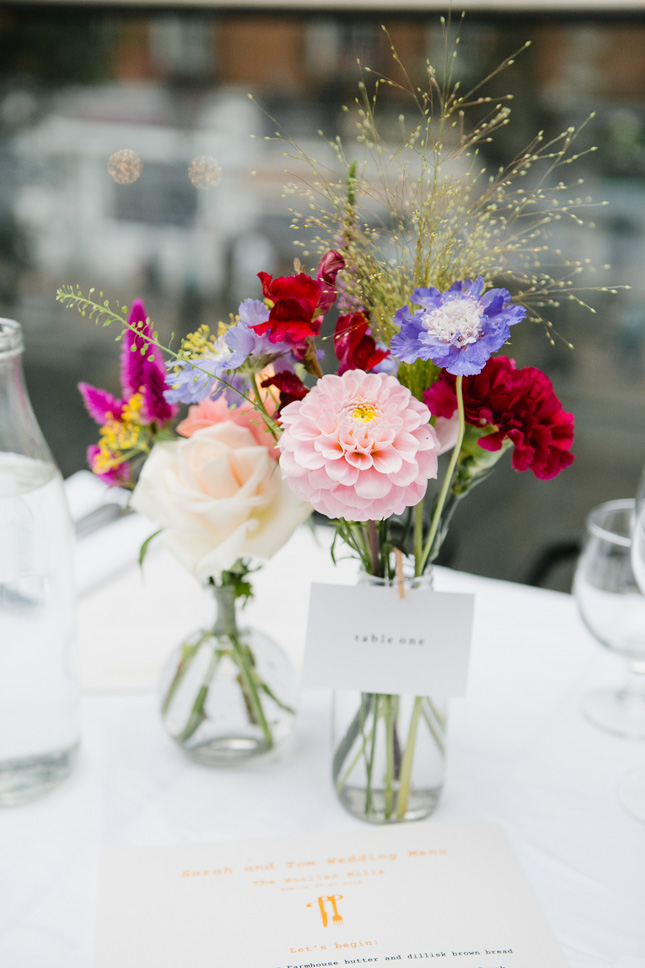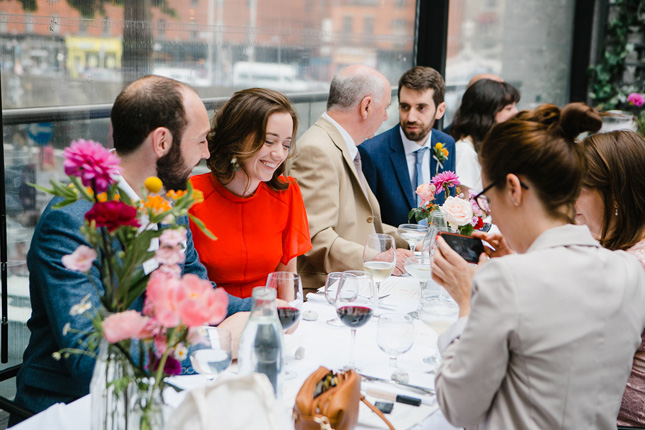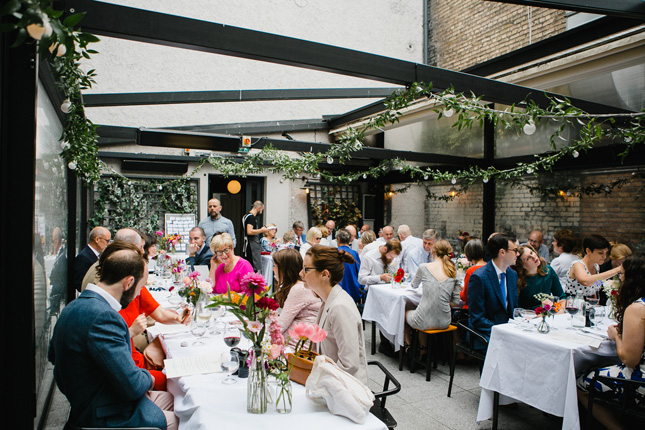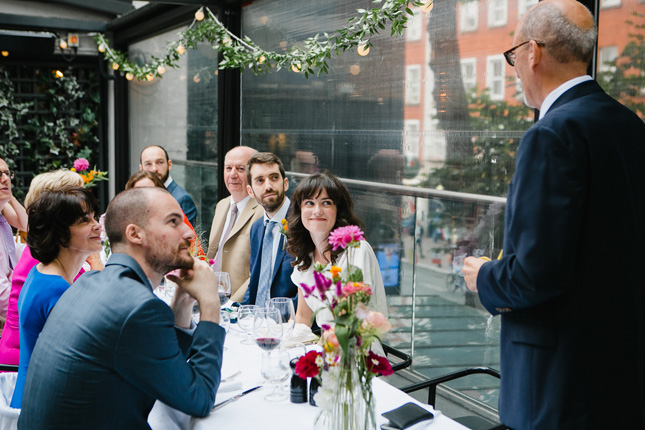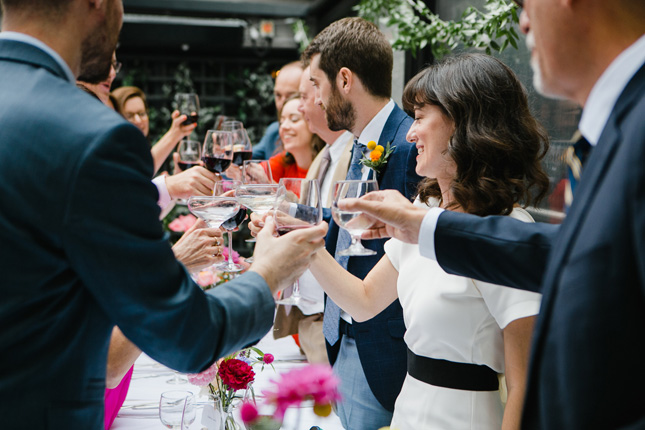 There's always an unsung hero of every wedding, and in this case, it was Tom's brother in law, Owen. "Owen did a lot of unfun jobs on the day where we needed someone reliable. Who will pick up the green folder? Owen. Collect any cards? Owen. Make sure the pizza shows up at the pub? Owen. He also got us a shoutout on Second Captains which was pretty exciting for us," says Sarah.
Their advice for other couples planning a fun city wedding? "Don't be afraid to look outside the usual venues. It can take some extra coordination and planning to have something outside a hotel, but there are lots of options out there."