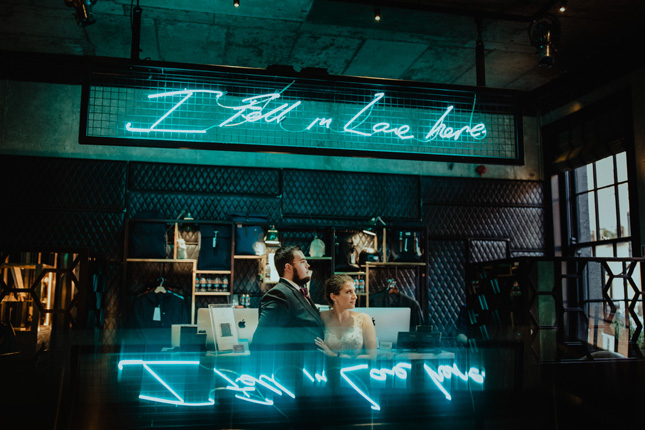 Sharese and Aaron's gorgeous city wedding at the Dean Hotel in Dublin came about after six years together and a big trip overseas. The pair are both from Florida and met while they both worked at a department store. "Aaron looked me up on Facebook under the false pretence of wanting to contact me to negotiate trading shifts," Sharese laughs. The pair met up one evening, bonded over their love of adventure and travels, and that was that!
Aaron had started saying he was going to marry Sharese about six months in, but didn't pop the question until three and a half years later. While he was in Germany for work, he asked her to bring an important package that had arrived when she came to visit him - little did she know what it was. "We stayed in this cute little Bavarian hotel with a pear tree growing through the patio of our loft. It was there, in the shadow of the gorgeous mountain that played host to the castle, that he proposed. We had bought some champagne and he said we needed something to celebrate in order to pop it open. That's when he got on one knee and requested me to be his love, partner, and travel buddy for life."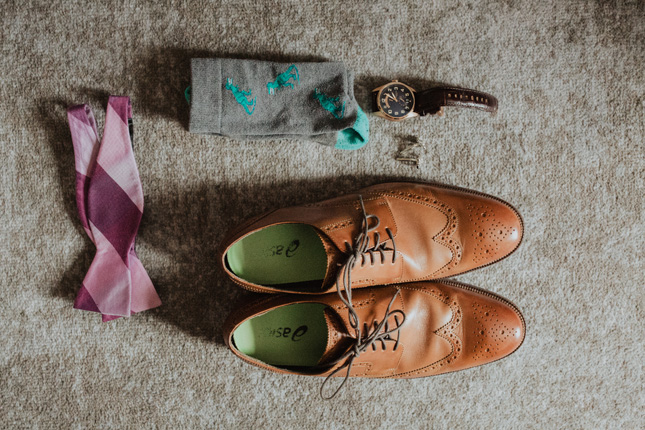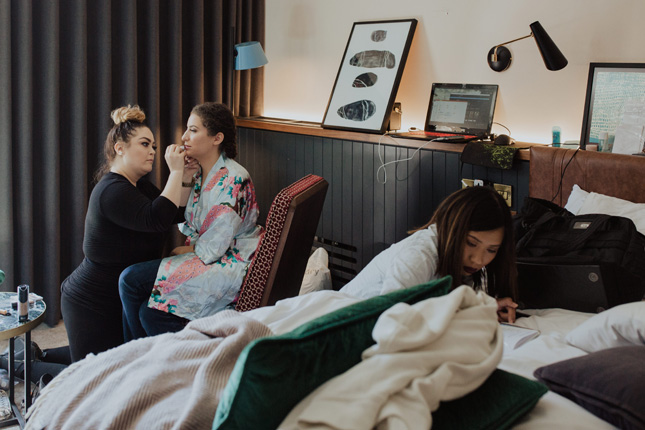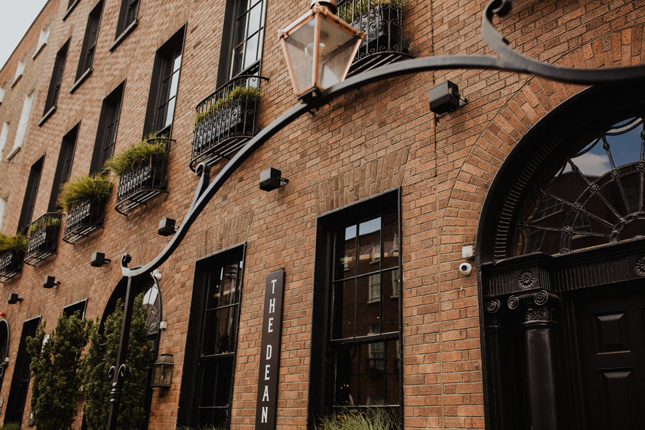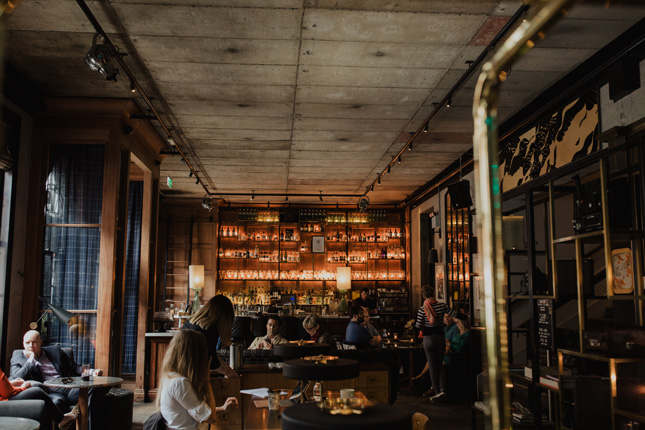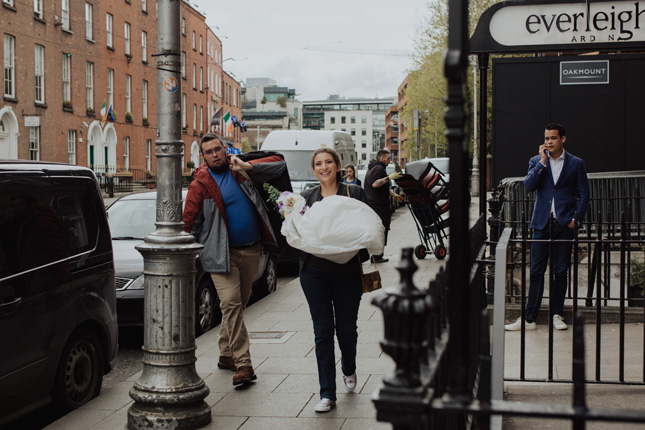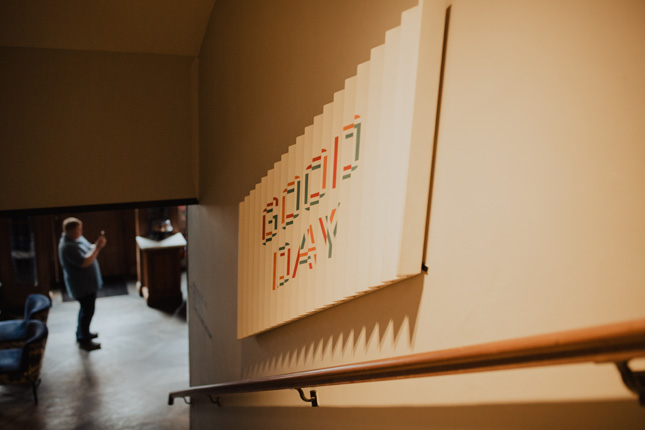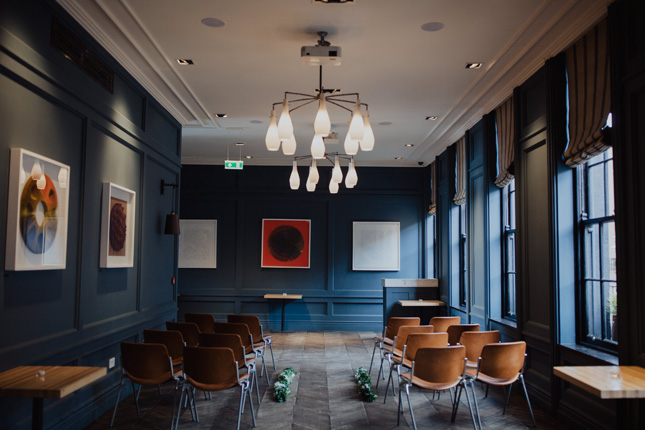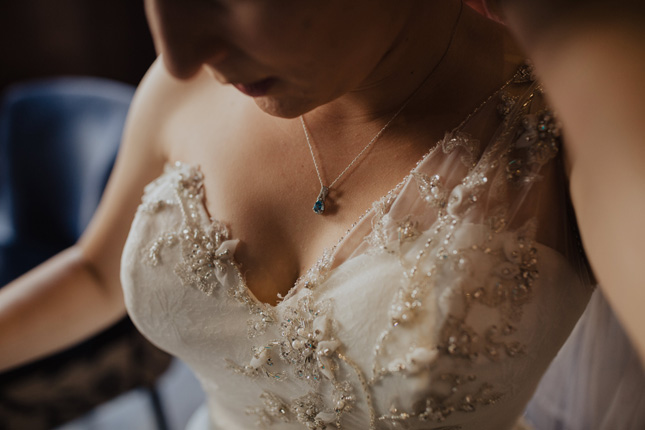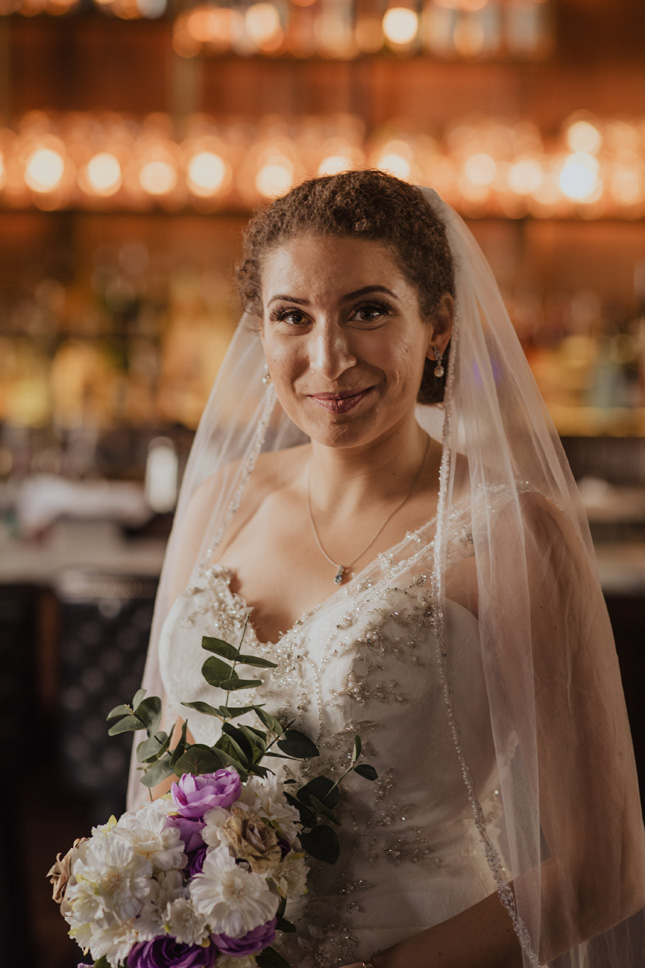 They considered many locations around the world, but seriously looked at four venues in Ireland before picking the Dean Hotel. "It was the floors. The bar. The colour of the walls. I remember coming across a photo of the venue randomly on social media and everything about it matched our style and I wanted to have put in my house," she remembers.
The hardest part of the wedding planning process for the pair was sorting out the legal requirements. "When choosing Ireland one of the perks was the lack of or at least very minimal residency requirement. However, we didn't read all of the fine print and there is a lot of it especially for foreigners. More than one bottle of wine was consumed out of worry and confusion," she says.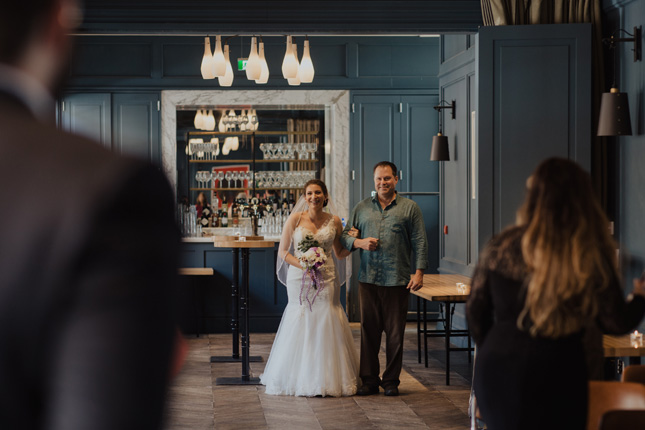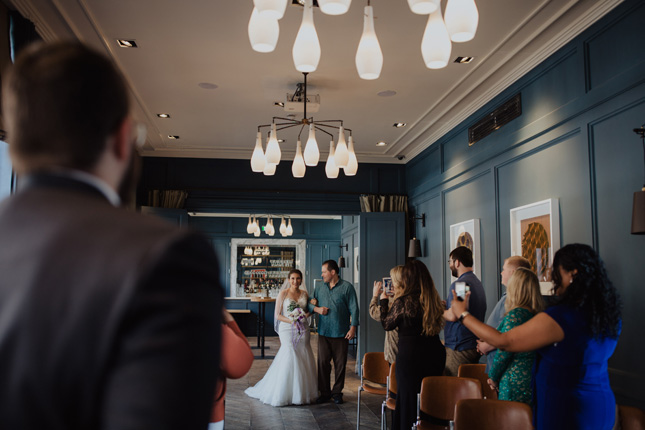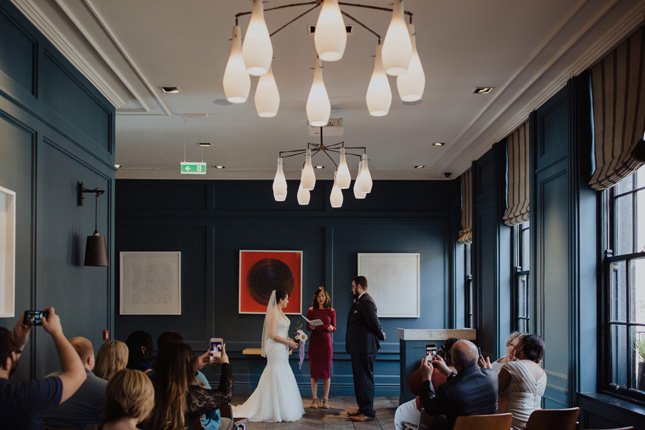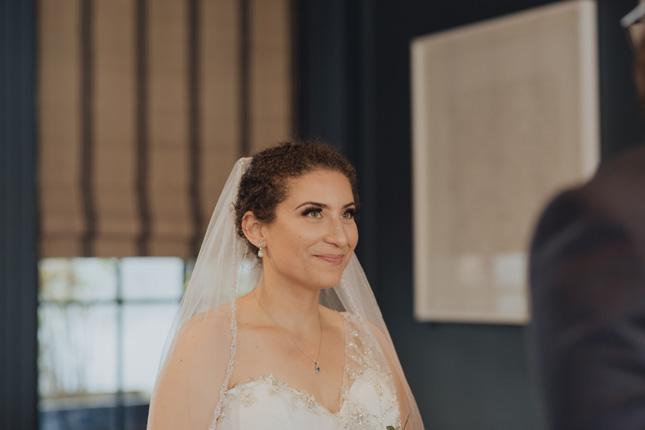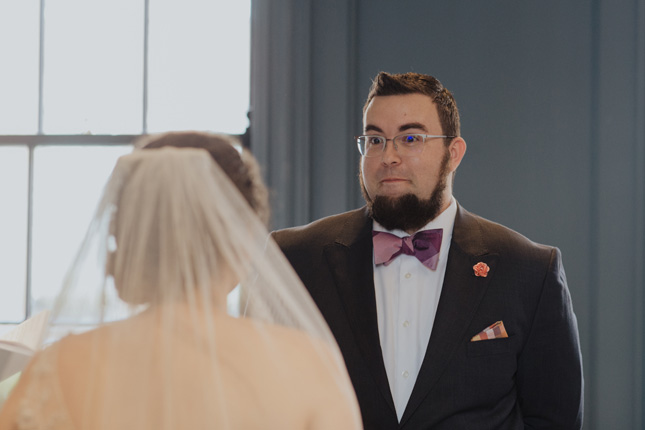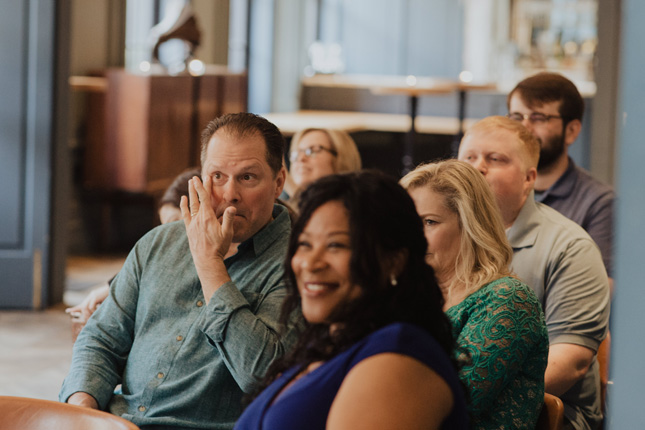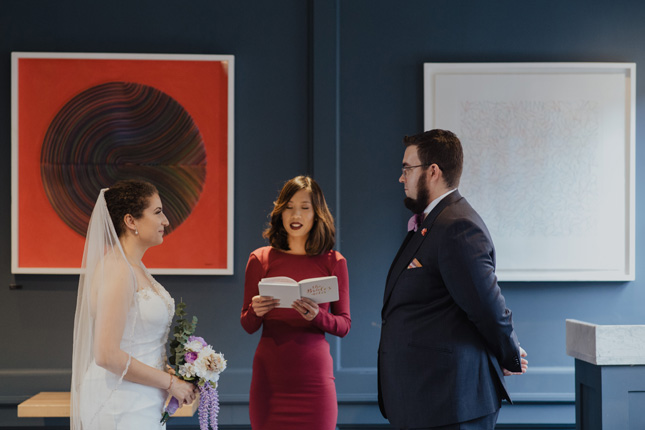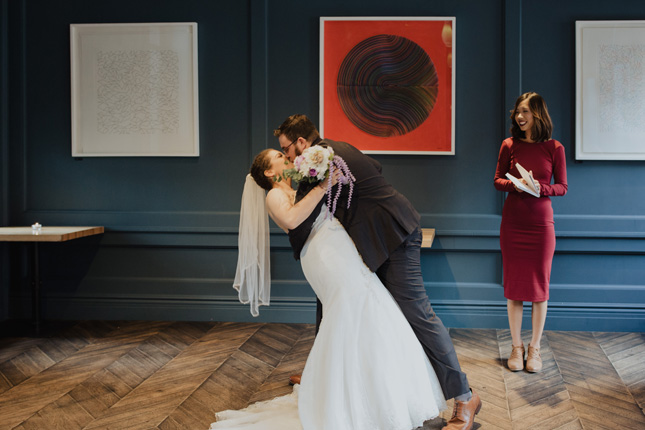 Despite the stress, the day itself went off without a hitch at the Dean Hotel. "The day of our wedding was easily the best day of our lives. Not only because it was our wedding day but for many reasons. We were in a foreign country surrounded by those dearest to us and I was being pampered. What can beat that! We kept the day fuss free. My step-sister did my makeup, Aaron's fabulous hairdresser uncle tamed my locks, my best friend brought us local cheeses to munch on. We were living the good life.," she says.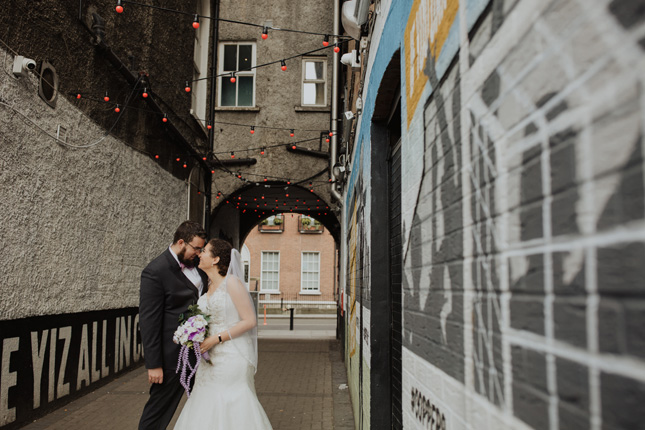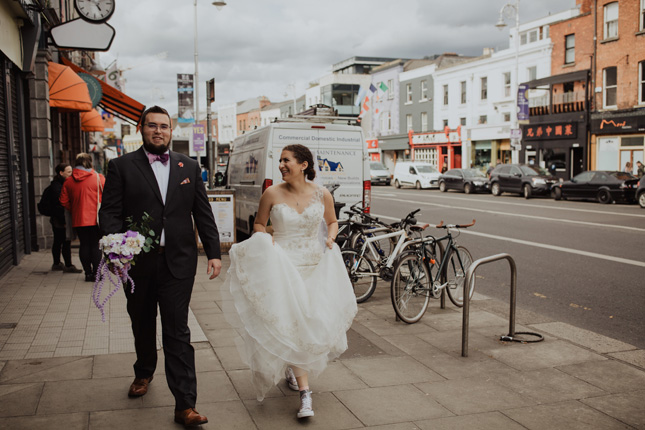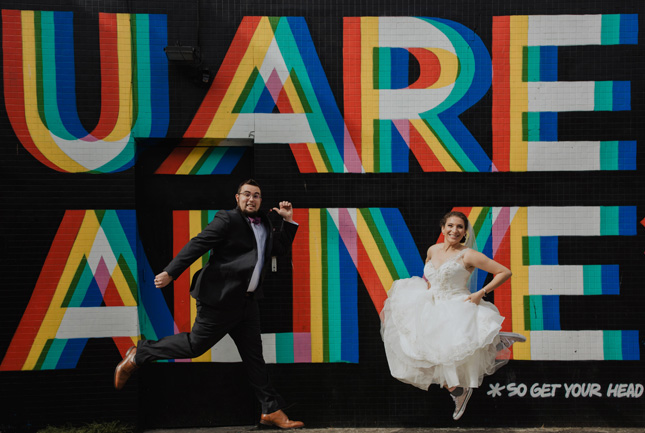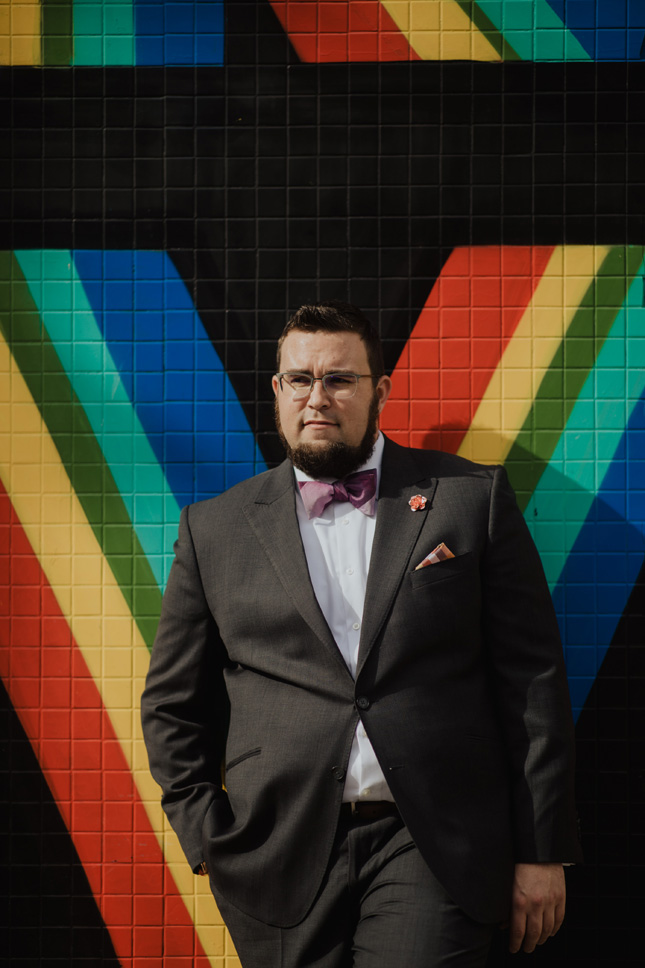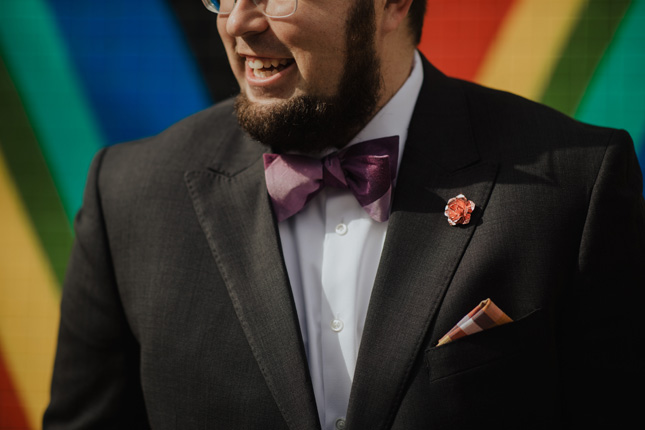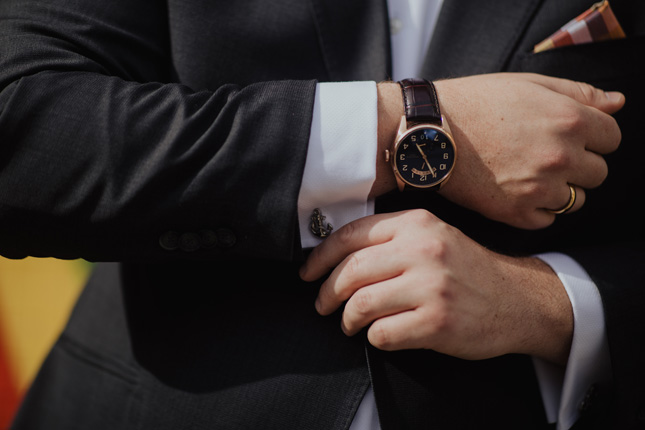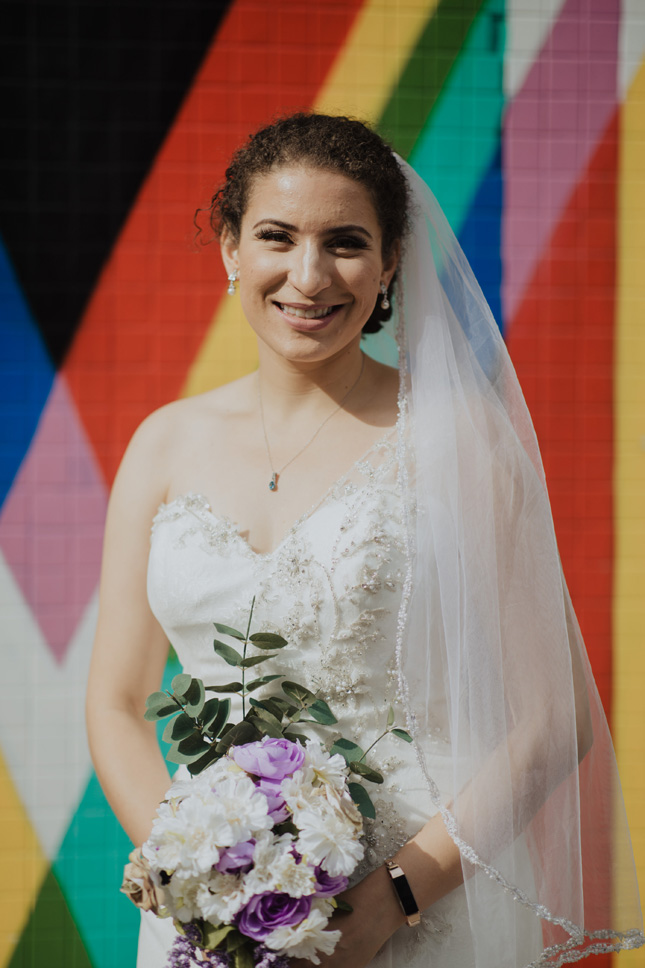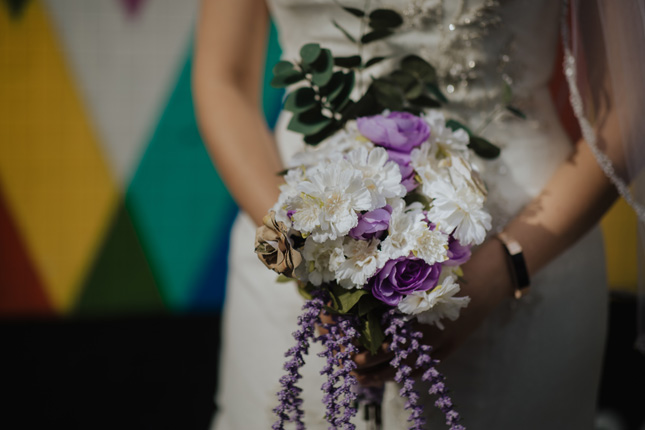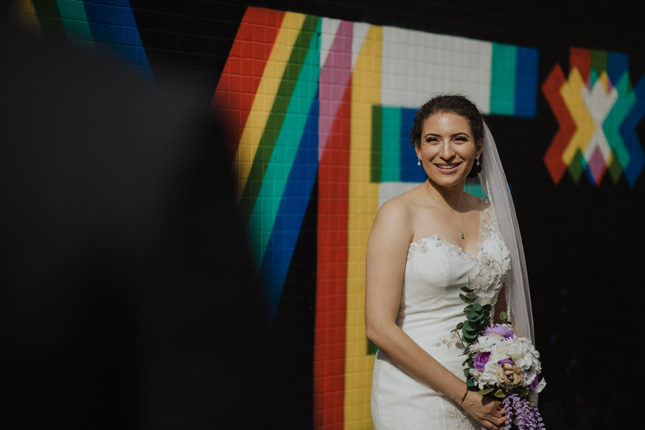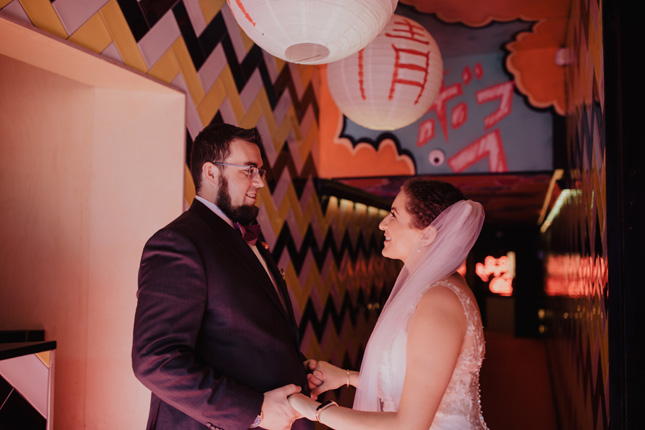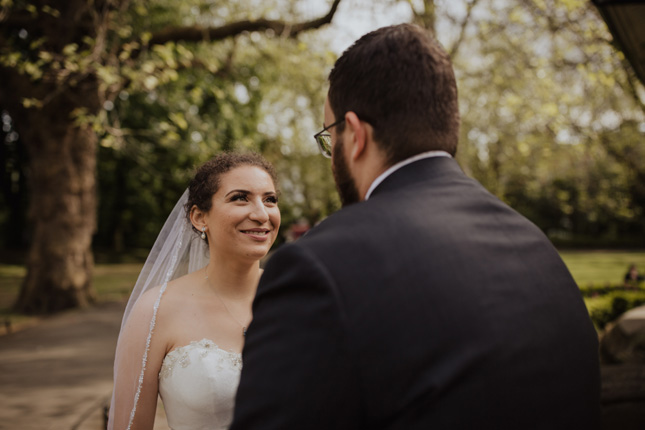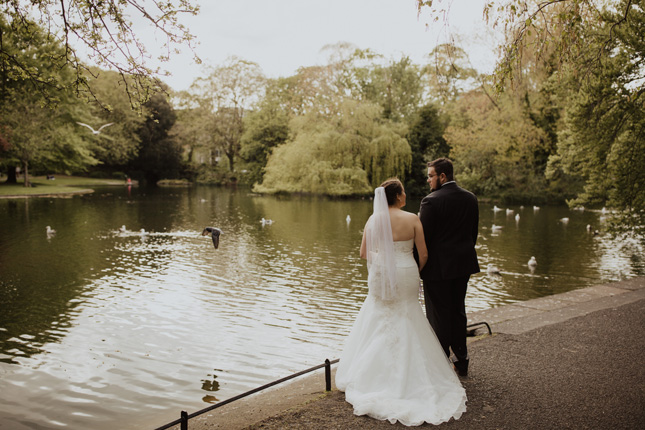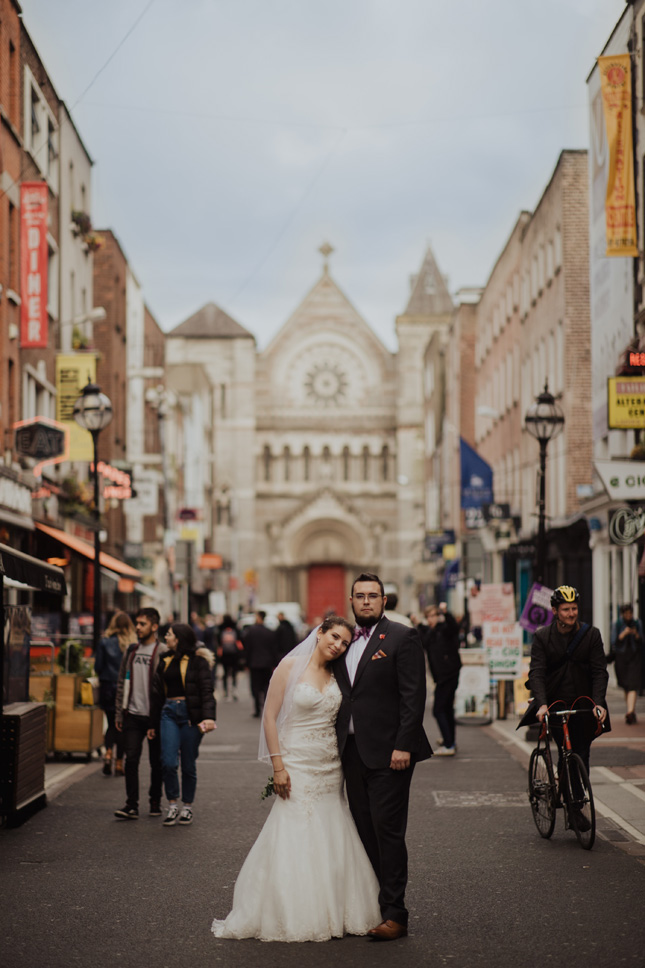 The day passed in a haze for the couple, so their favourite memory is actually reliving the day through their photos, shot by Livia Figueiredo. "We walked all over Dublin and got the best shots. She knew all the cool funky little areas that would tell an interesting story far better than traditional textbook wedding photos. She made us so comfortable and we all had a blast doing it. We are not "photo people" but still I was a little sad when she said we had to stop and go back for the reception. It was that much fun. Plus we got to see parts of Dublin that were more locals only and not listed on the tourist websites. If you've never done it before, walk around a crowded city in a wedding dress. It is a special experience. It felt like all of Dublin was celebrating our love. A waiter came out and gave us glasses of champagne for free while we were taking photos outside of his establishment. During another session in the park a little girl came over and presented me with a flower. I almost cried. It was so sweet," she remembers.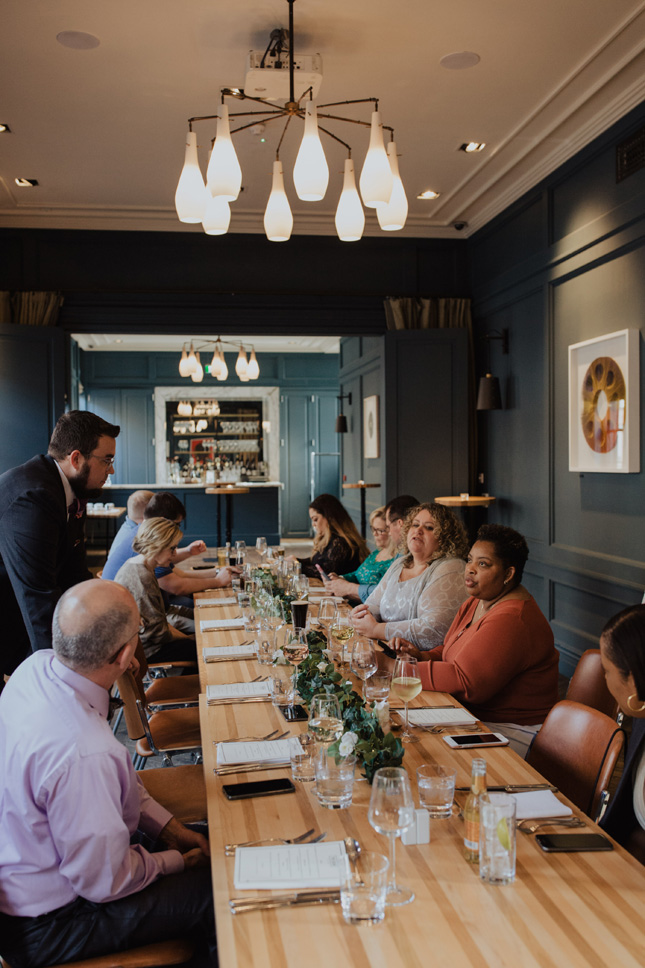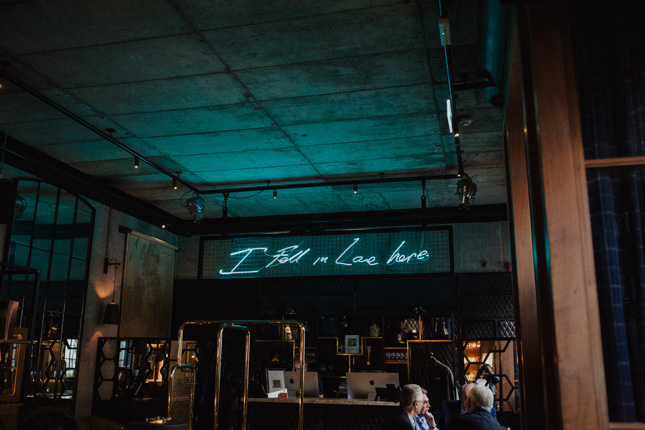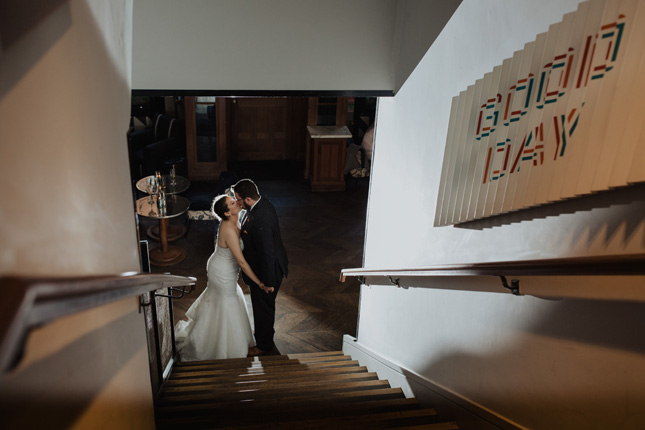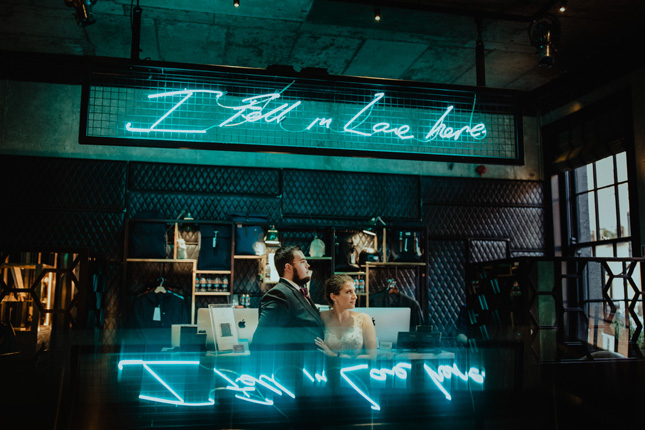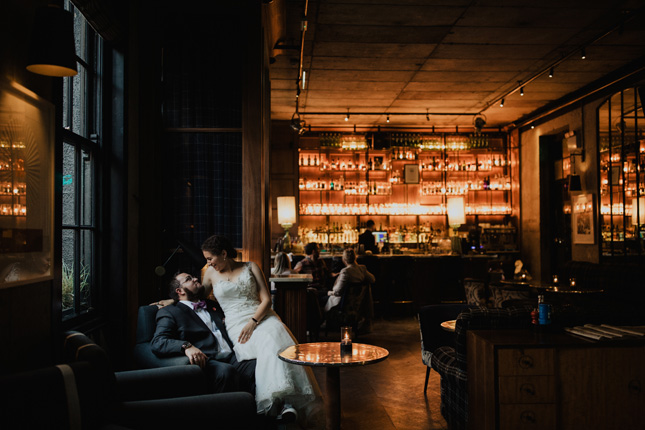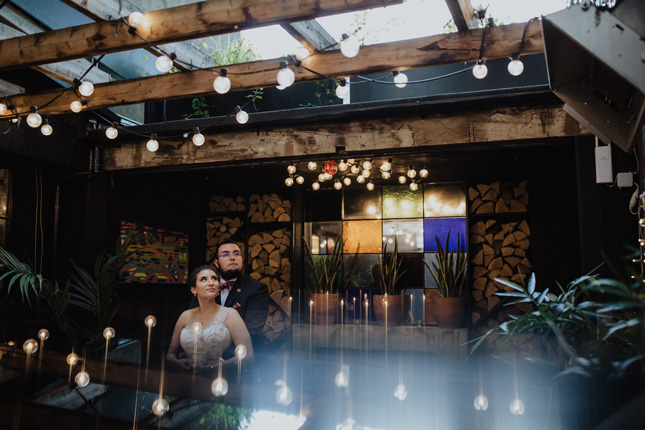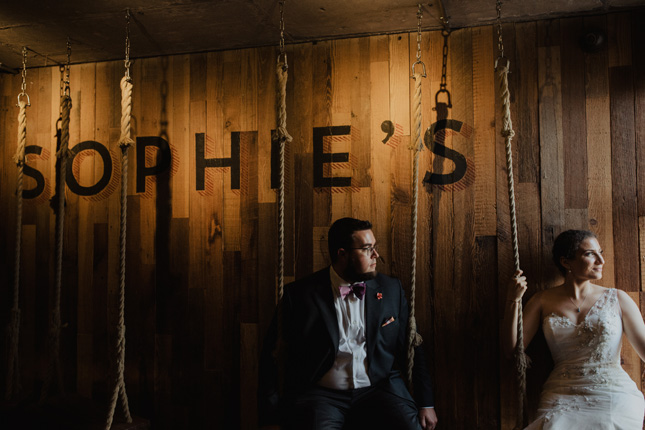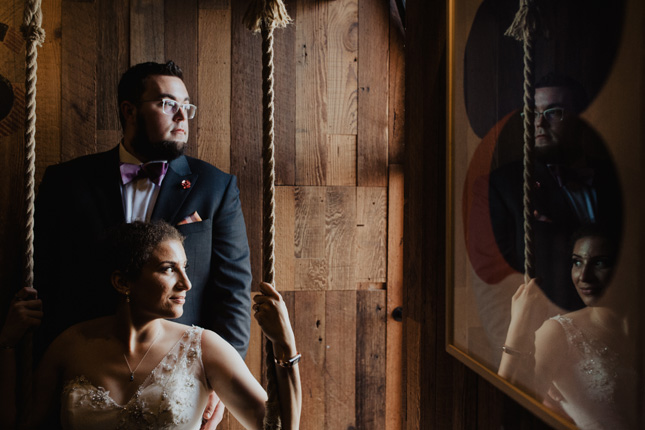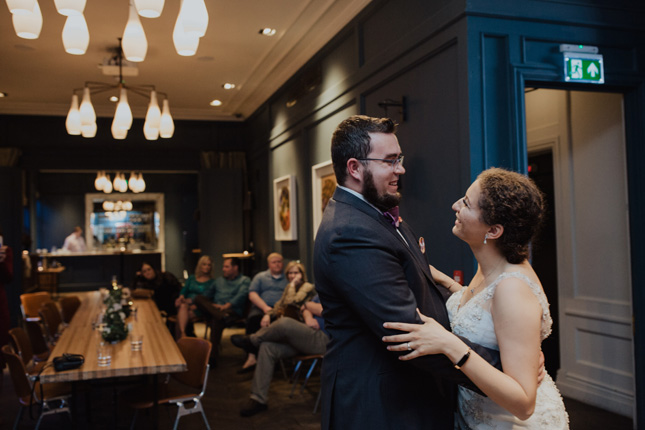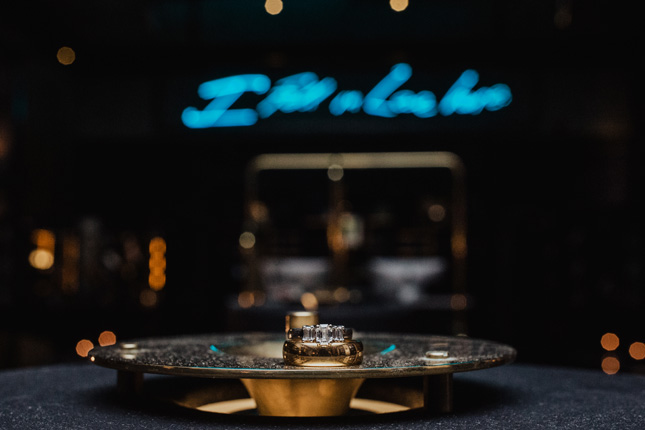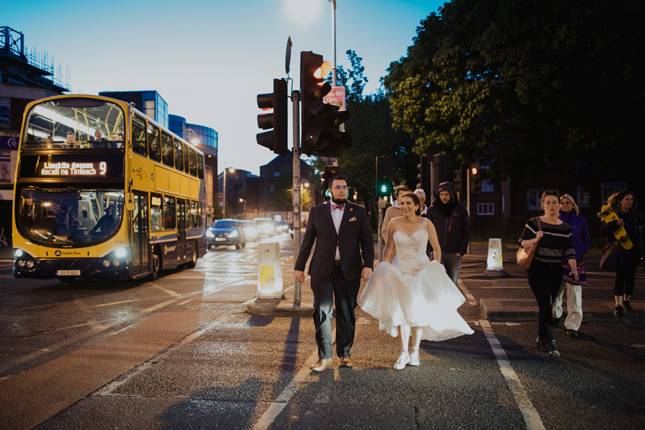 Their only do-over couldn't have been avoided as they didn't know much about the Dean Hotel before arriving. "If we knew then what we know now we would've booked a section of Sophie's the rooftop restaurant for cocktail hour. The views from here were stunning. We got to see it as a part of our photo adventure but our guests were down at the hotel bar for cocktail hour. We would have loved for them to enjoy the view as well."
Their advice for other couples? "Know what details matter to the two of you and make them happen regardless of what others say. It truly is your day and you do not want to go through all the effort, time, and money to look back on it wish you had stood your ground more on something that was important to you."