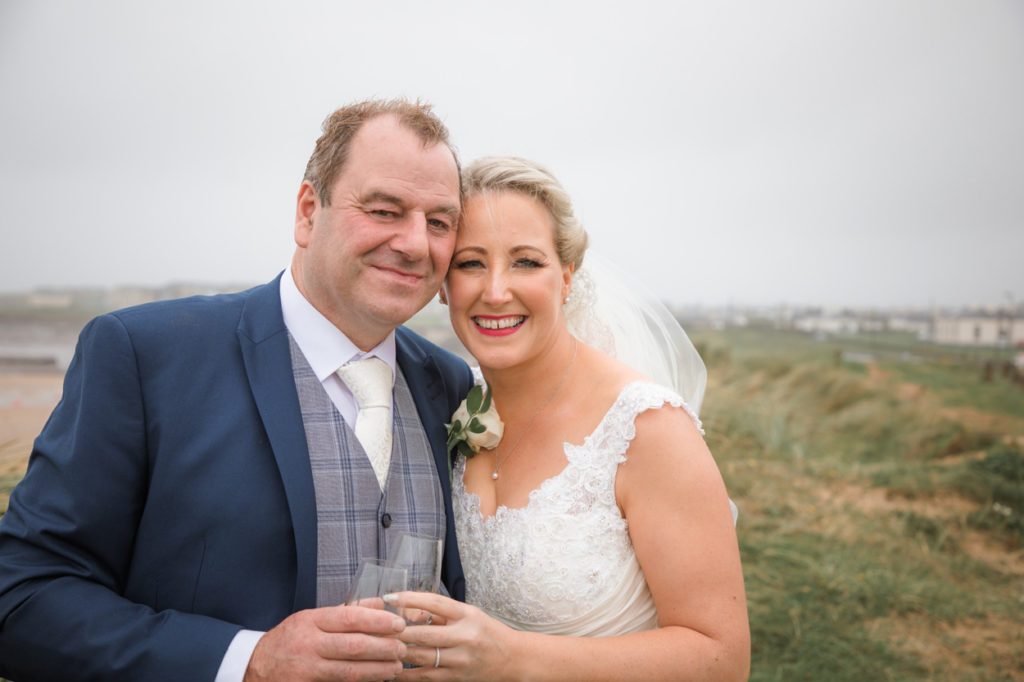 Karen and Sean Falls Hotel wedding came about after a whirlwind romance. "We met, got engaged and married within 11 months!" says Karen. "We met at the Match Making Festival in Lisdoonvarna in 2017! I had been introduced to Sean the previous year by my twin sister who had met Sean a few years before at the festival. Sean thought I was my twin sister! He asked me up to dance and sure enough I felt the butterflies in my stomach, I just knew there was something special about this man."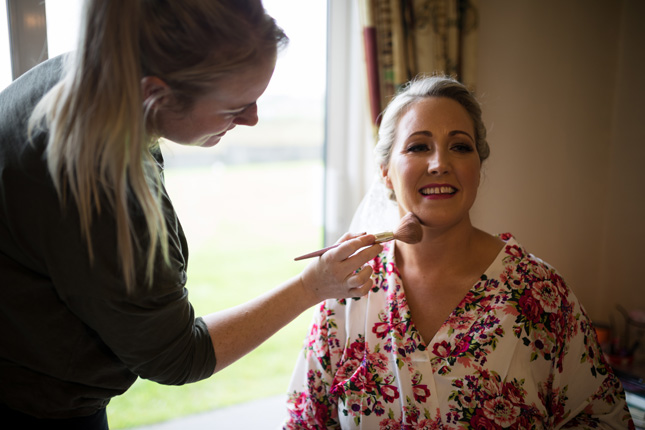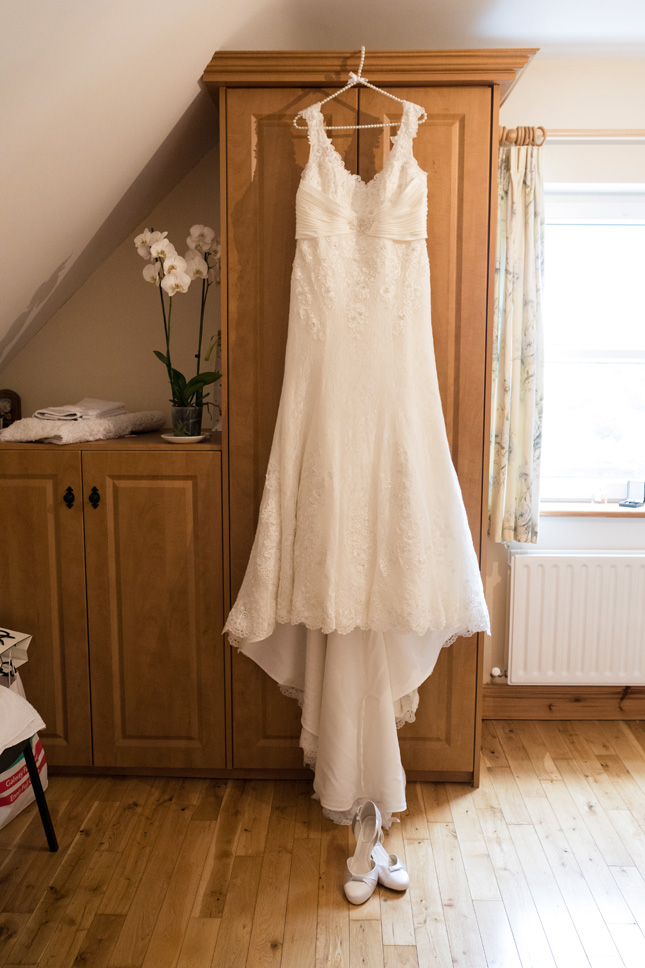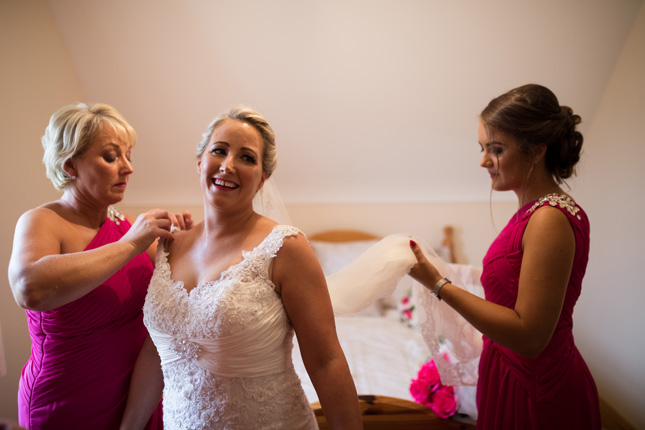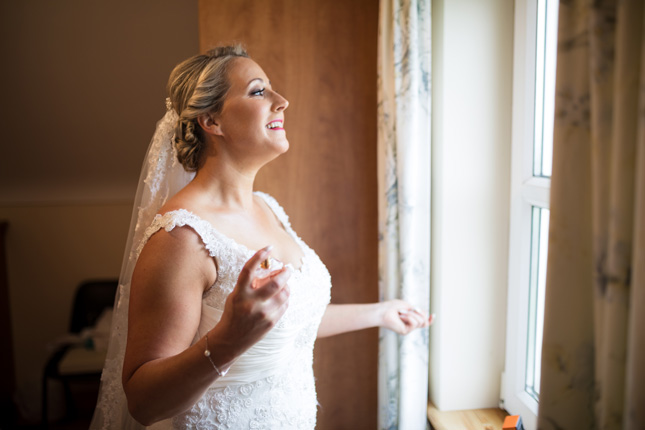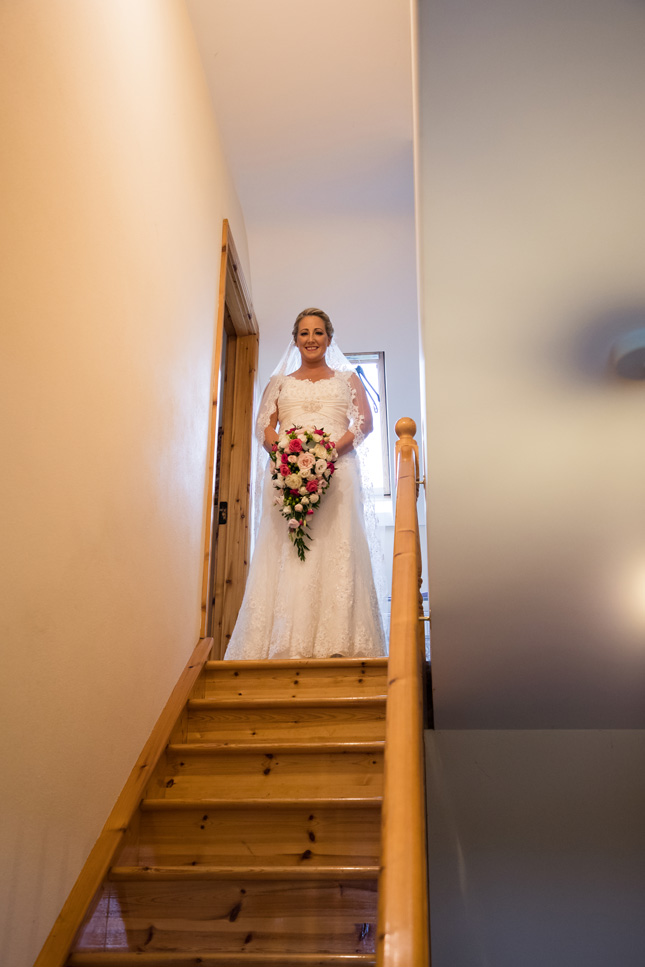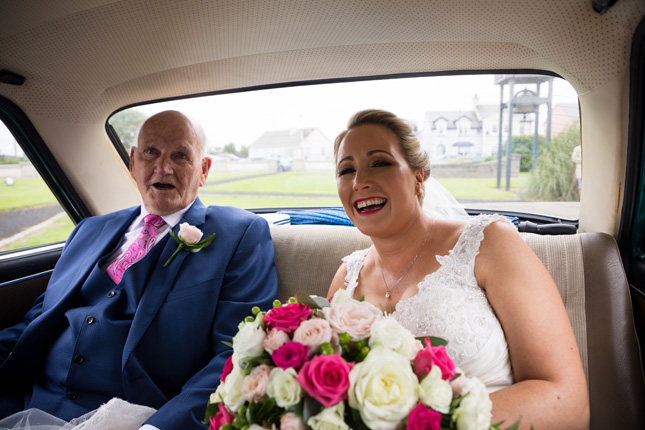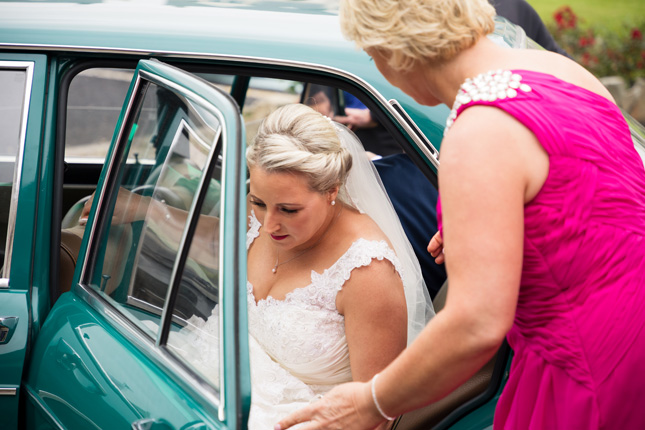 Sean obviously felt those butterflies too, because he got down on one knee just over four months later, at the Doonbeg Golf Links Hotel in Co Clare. The pair planned to stay in Clare, where Karen is from, for the wedding.
They looked at four hotels before settling on a beautiful Falls Hotel wedding. "It was the setting of the hotel - it had the wow factor, the beautiful steps leading up to the hotel, and the entrance overlooking the beautiful Falls River," says Karen. All they had to add to make the venue perfect for the wedding was a flower wall with fairy lights and a photobooth for guests and they were good to go!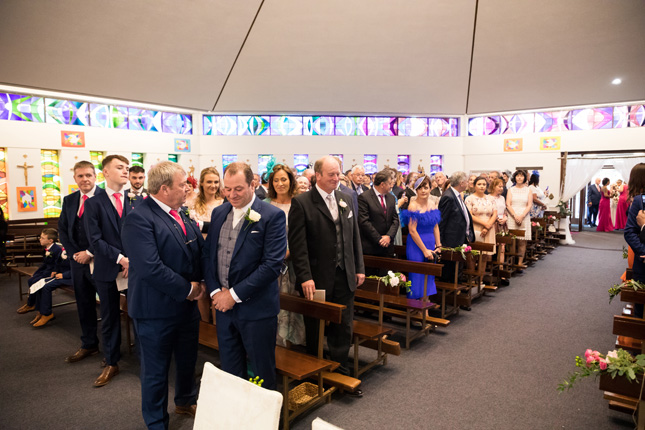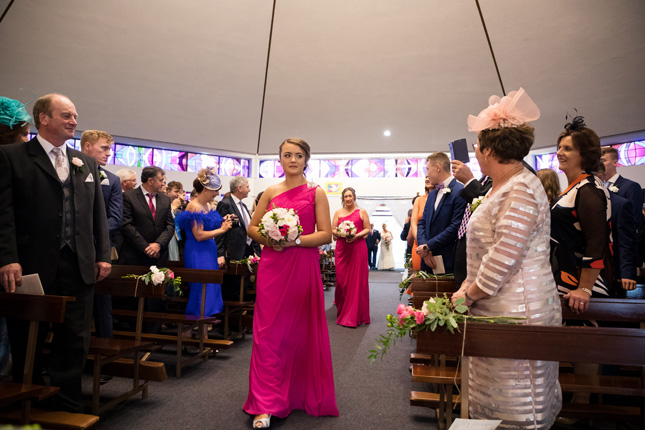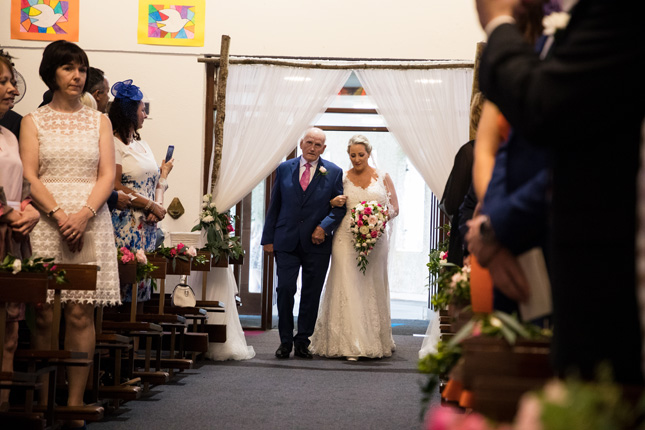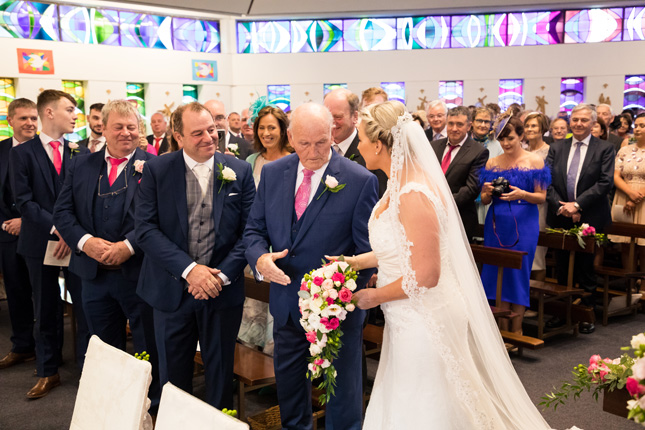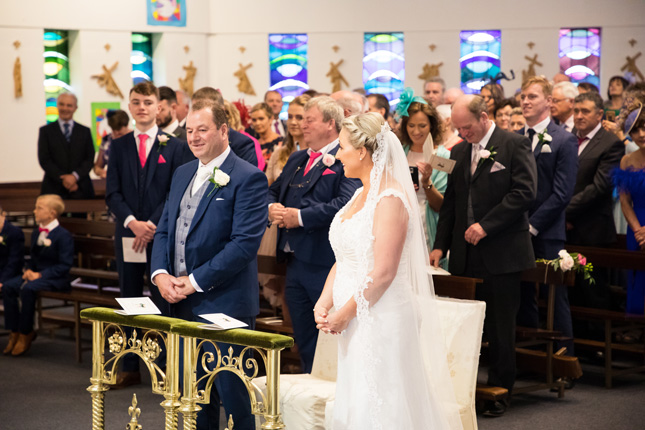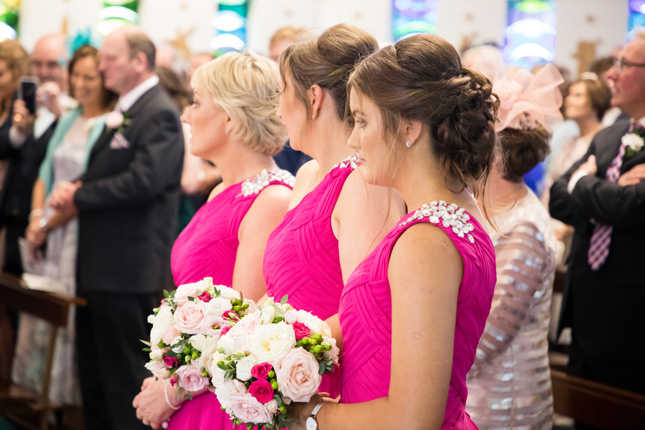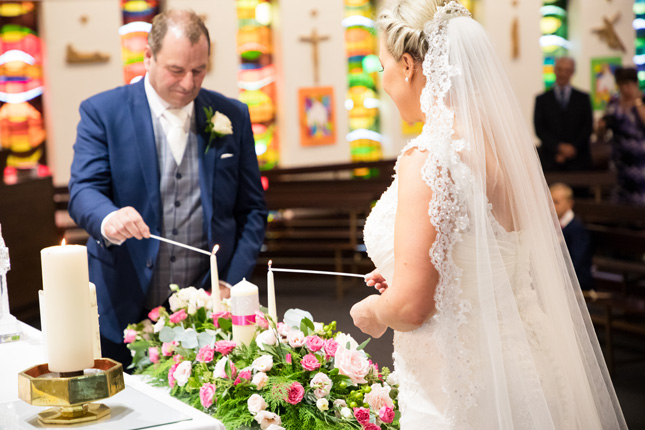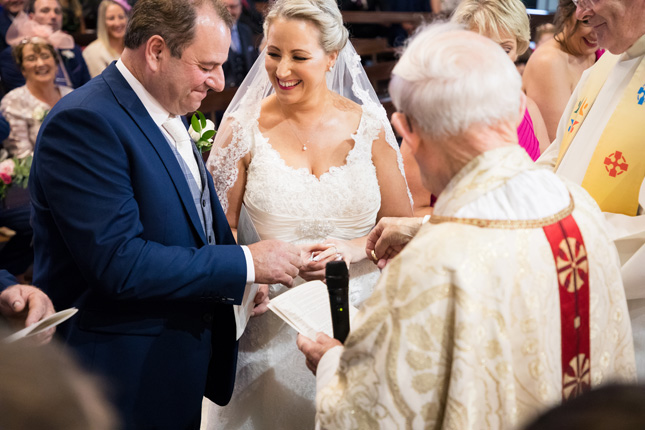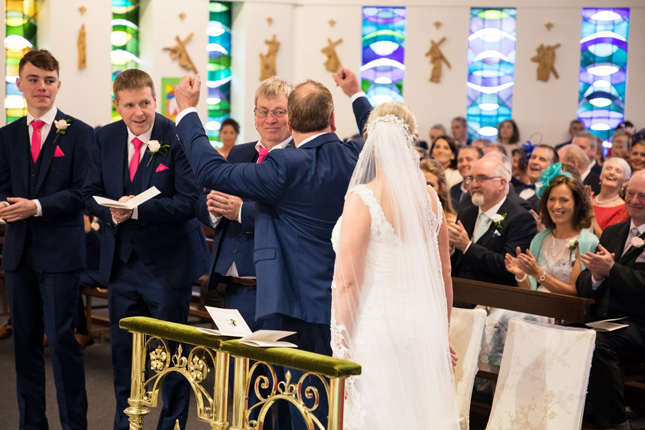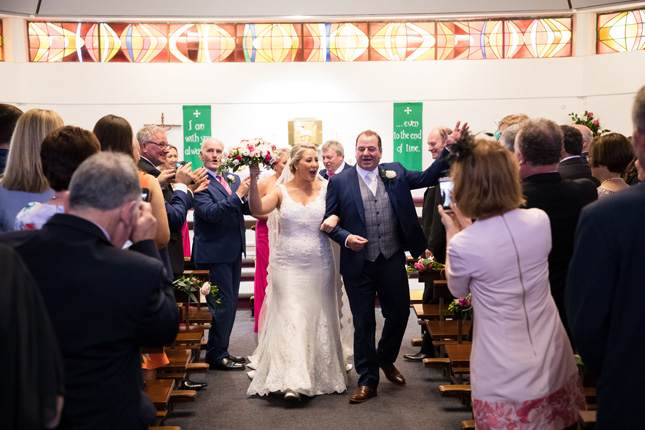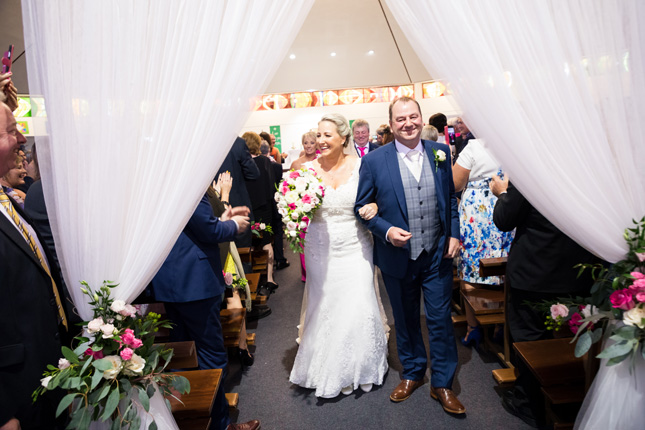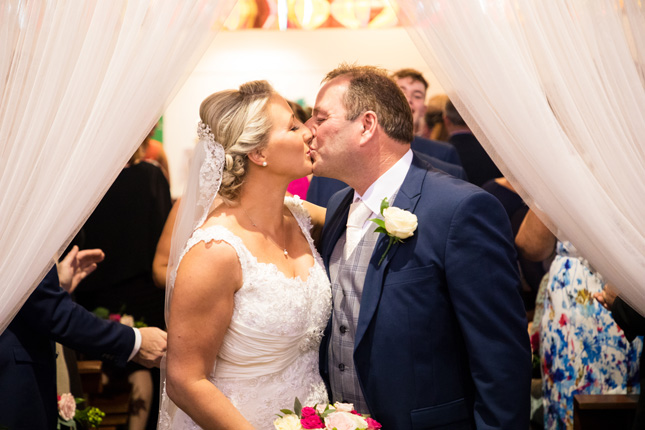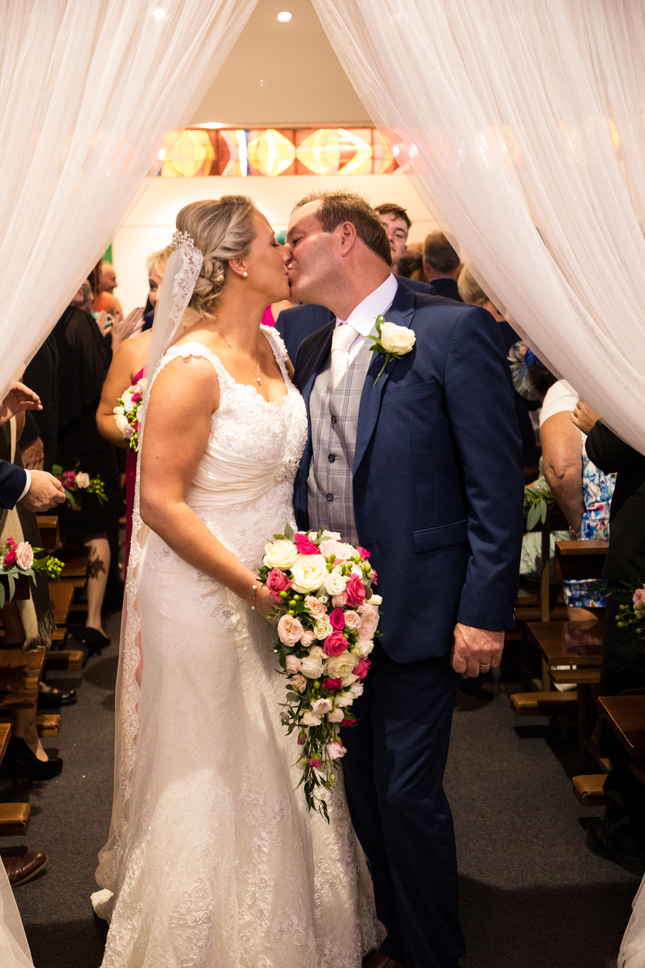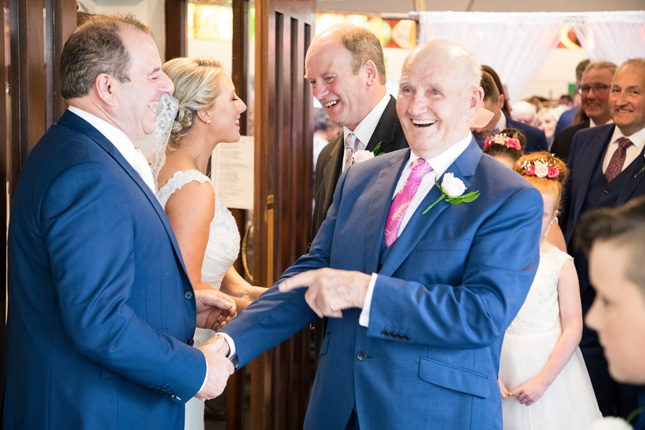 The whole wedding was planned in just six months. "I got cracking fairly lively to get suppliers booked asap. We booked the hotel first and was amazed they had Friday free in Aug of this year – delighted. The next was the band and then we decided to send out a Save the Date, which were designed as a fridge magnet in the shape of a Calf Tag, as Sean gave me a lovely calf tag as a key ring when I first moved in! We agreed to do a 2 day wedding party and wanted to give our guests plenty of notice!" she says.
The whole day was amazing from start to finish for the happy couple. "Everyone was in such great form, there was a special atmosphere throughout the day – of such sheer bliss and happiness – I will never forgot that."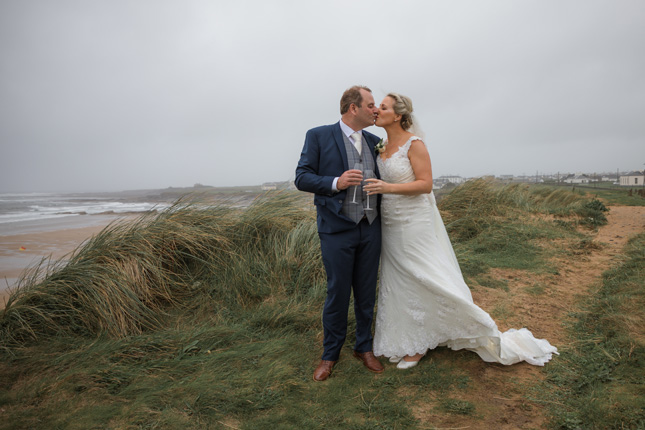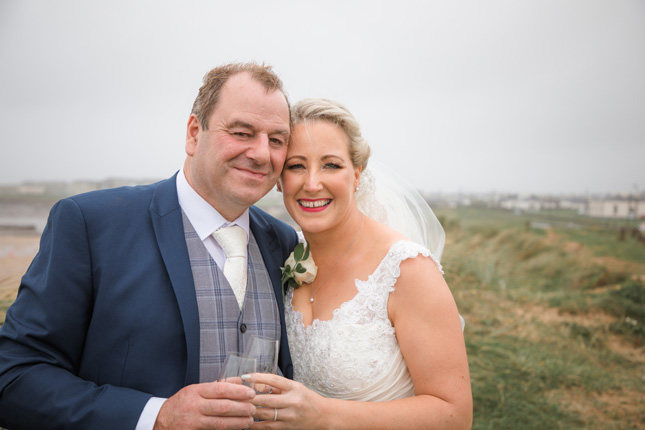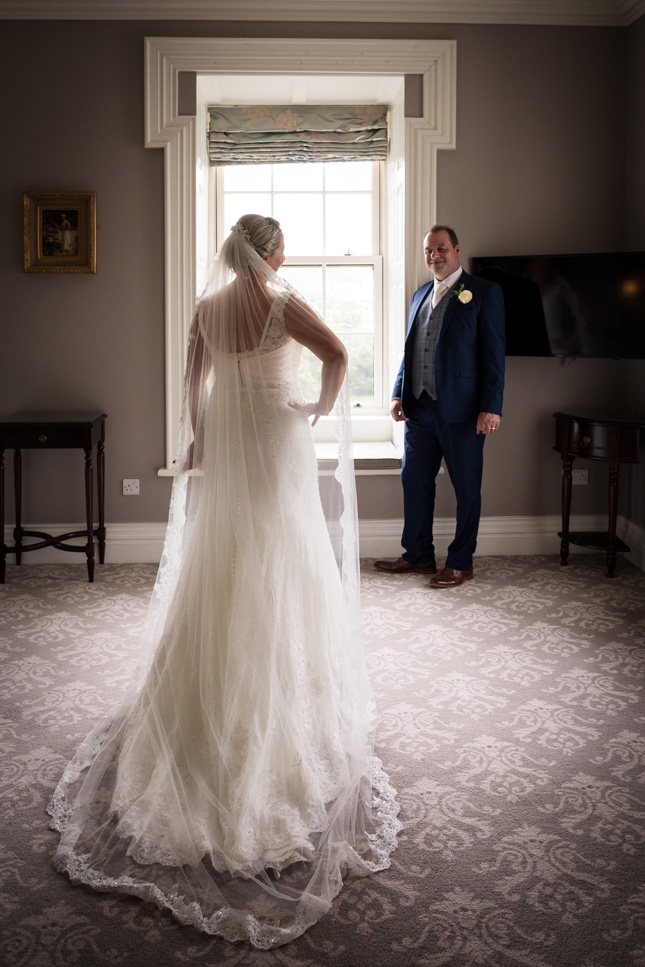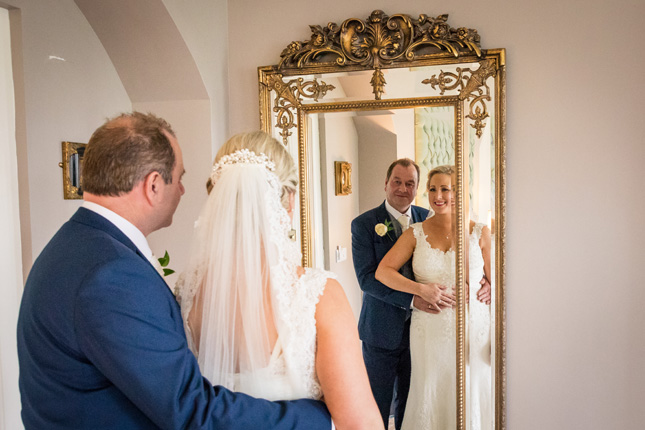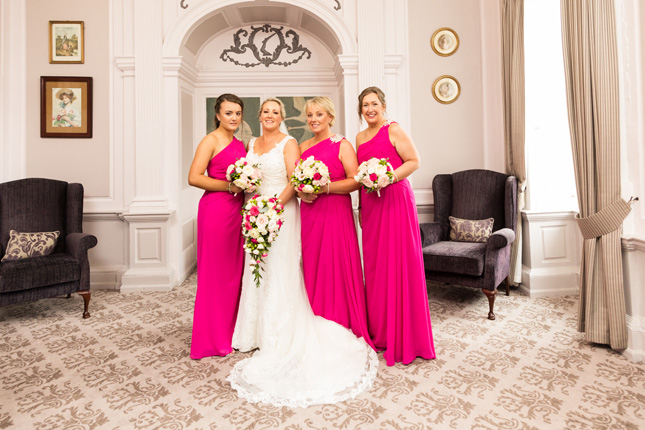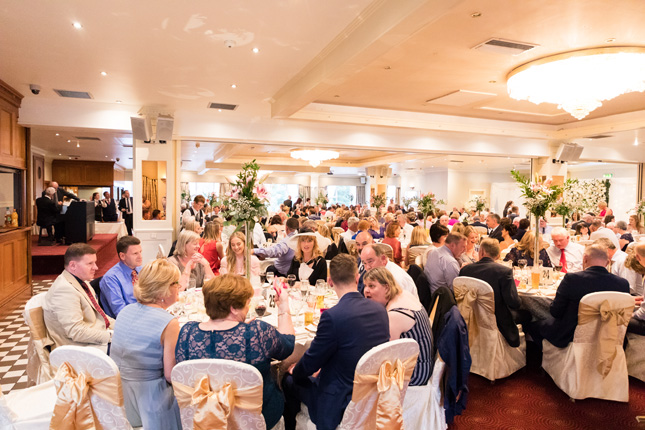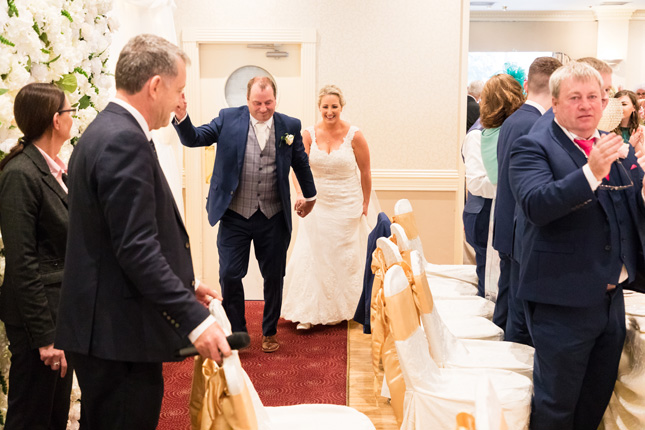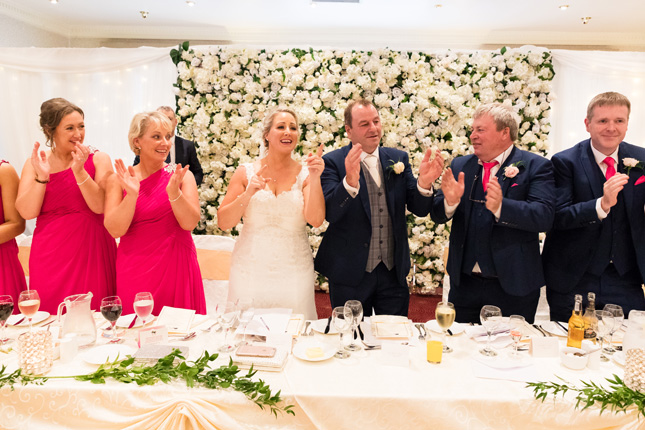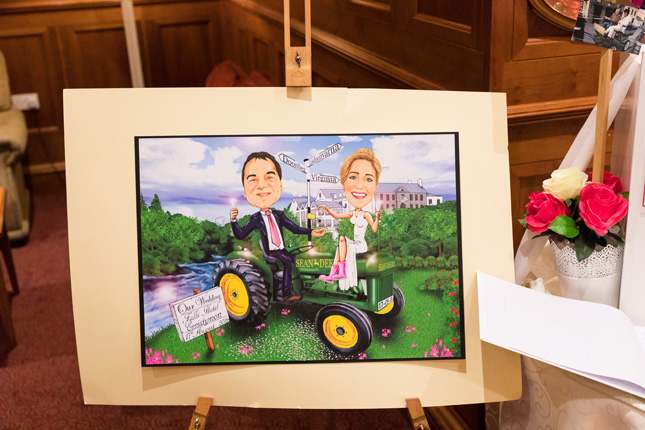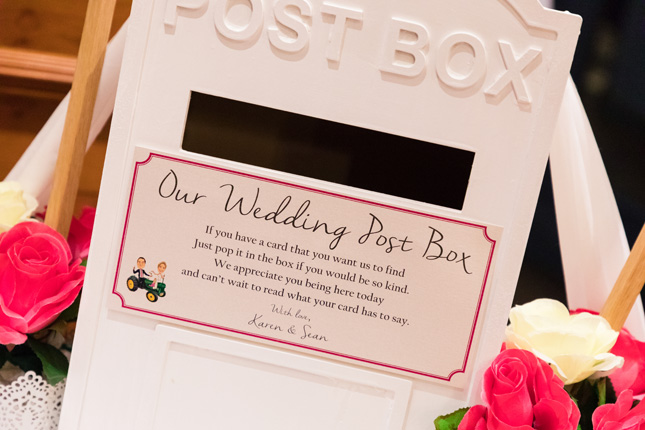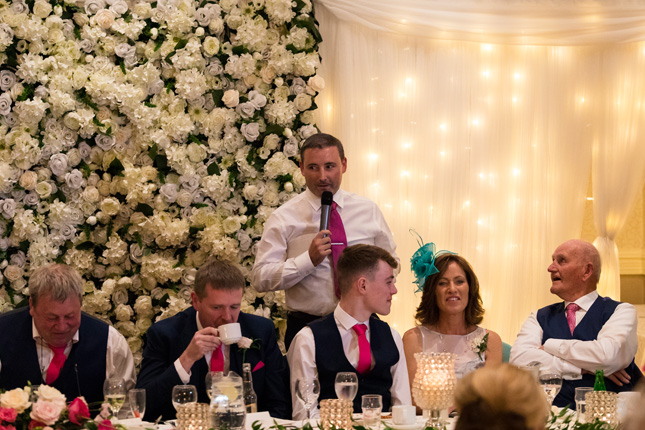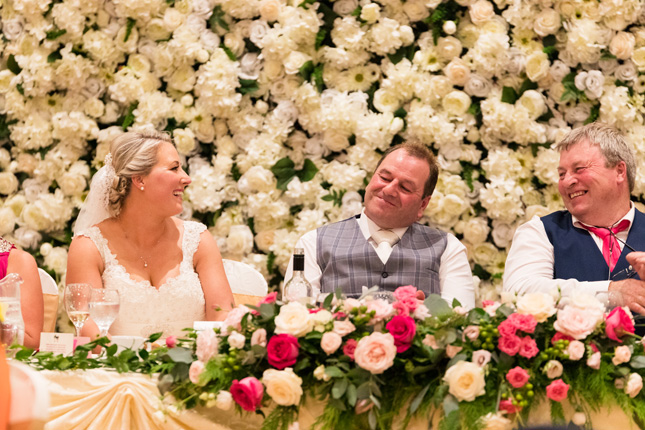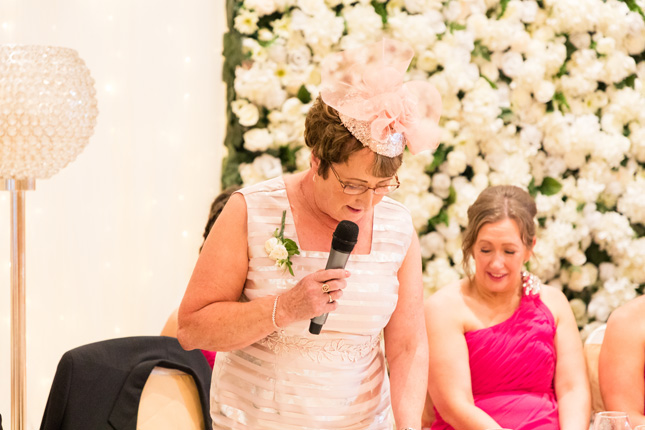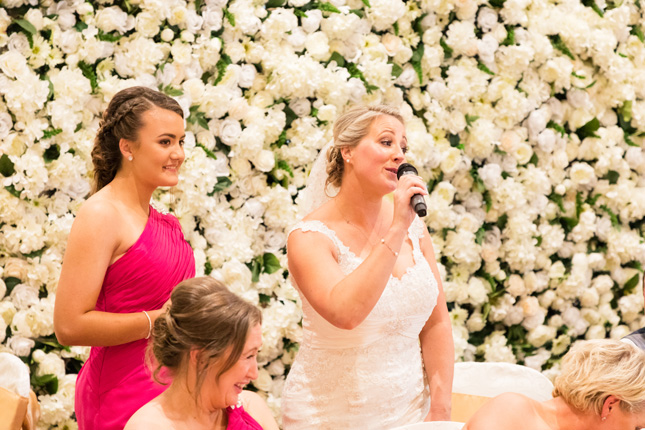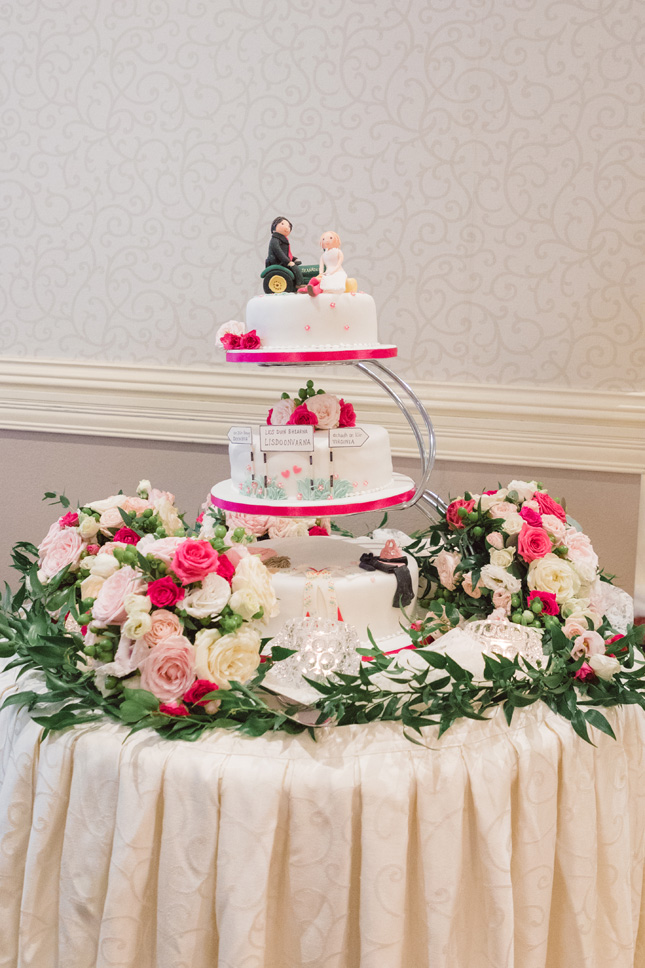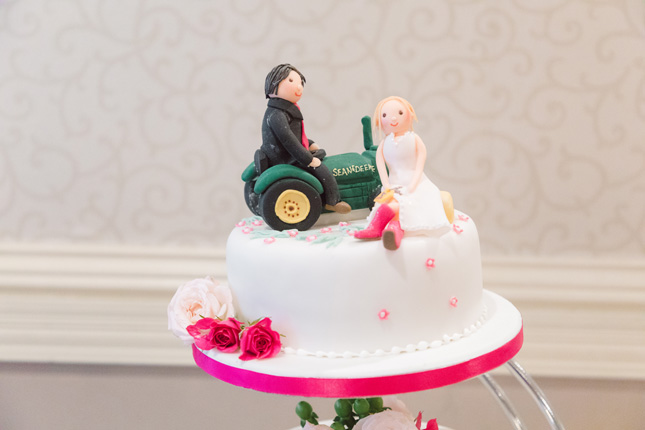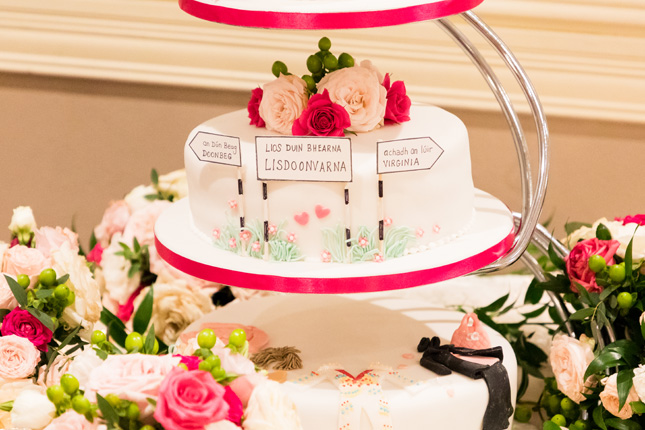 Everything went according to plan for the pair on the day, and Sean had a surprise to start on the right foot for Karen - it turned out to be her favourite memory from the day. "The surprise of The Singing Priest, Father Ray Kelly from Oldcastle, Co Meath singing at our wedding, Sean had this organised as a surprise - he sang Hallelujah as I walked up the aisle which was amazing! What a start to our wedding ceremony in the church," she remembers.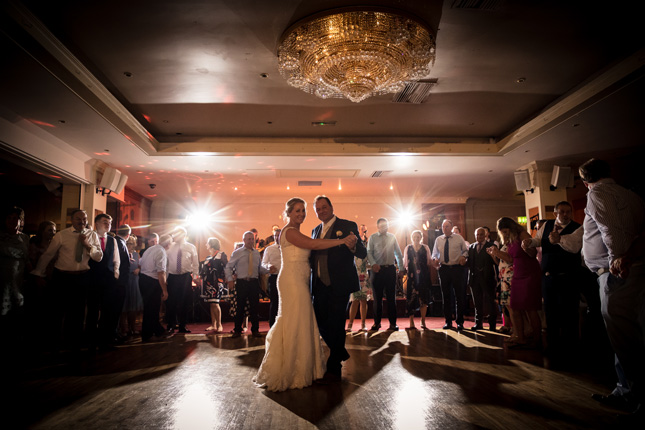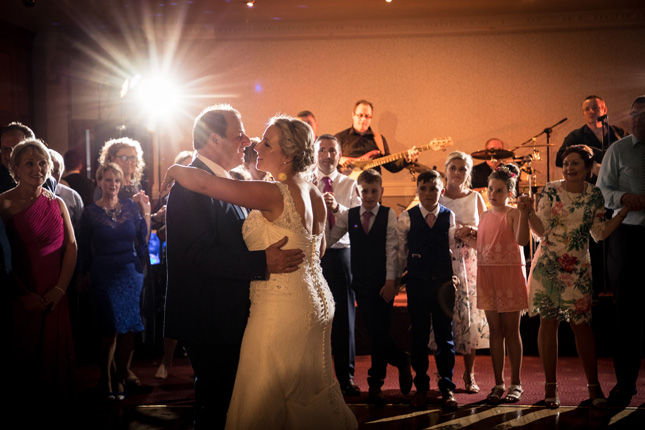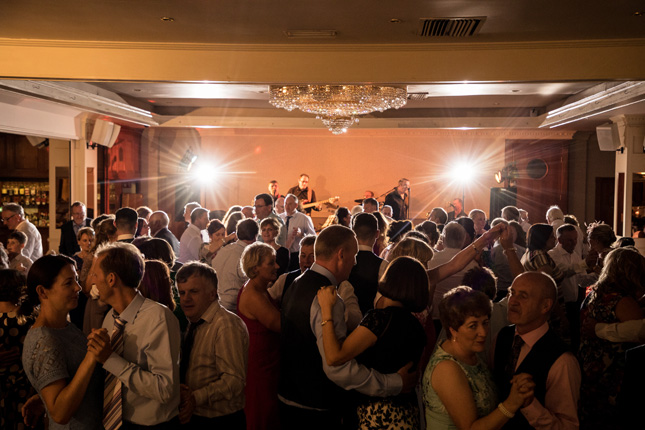 Their advice for other couples? Don't sweat it if you've a short planning timeline - anything is possible! "Having only six months to organise a wedding was actually great. It cut out all the deliberating over what suppliers to go with. I was limited to availability and have to say that every one of my suppliers were amazing. I was delighted with how the whole day went. I constantly reminded myself that even though a wedding is a huge event in a couples lives, life will go on after the big day and to not worry about the small stuff," she says.