This beautiful Dunboyne Castle wedding was shot by Darren Byrne Photography, and came about after five years together for Louise and Niall.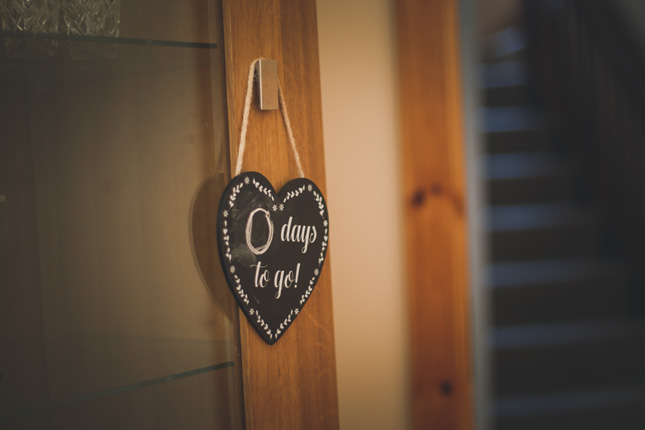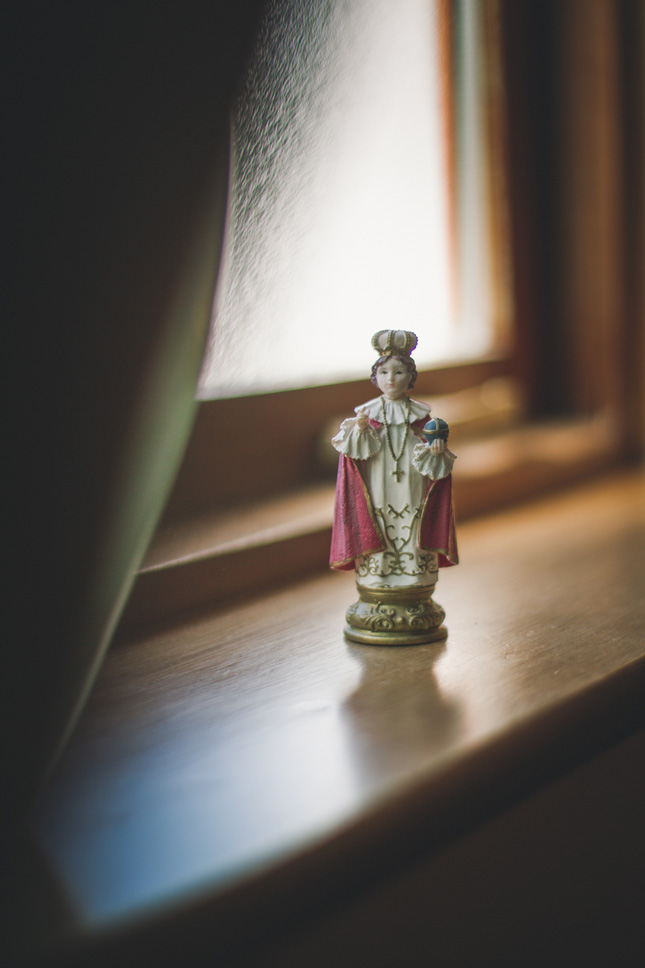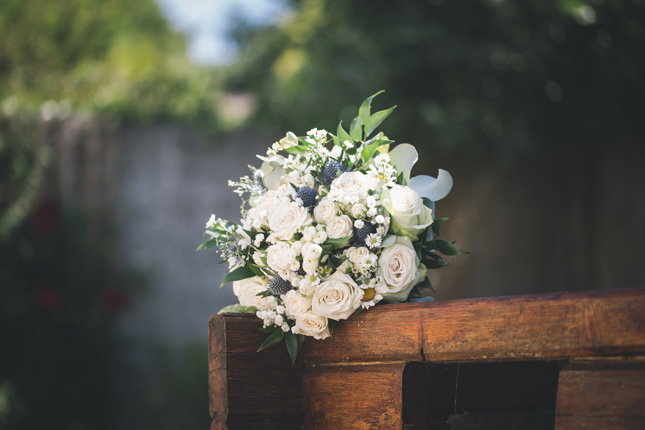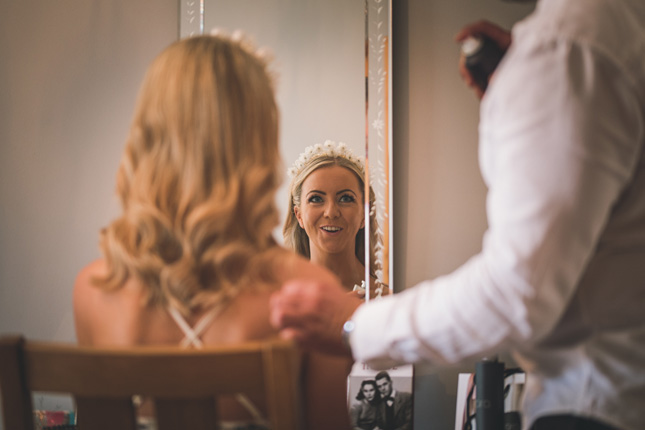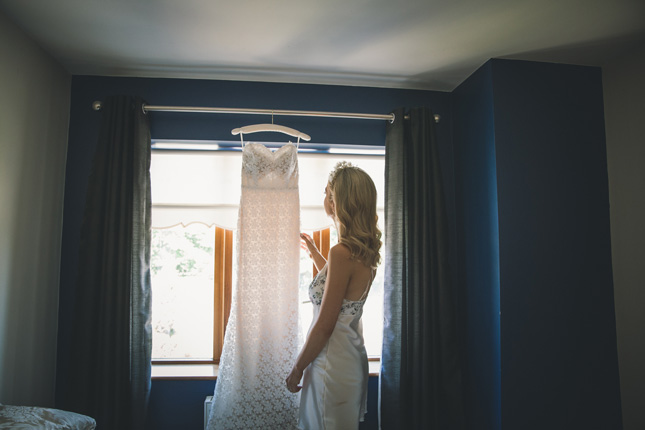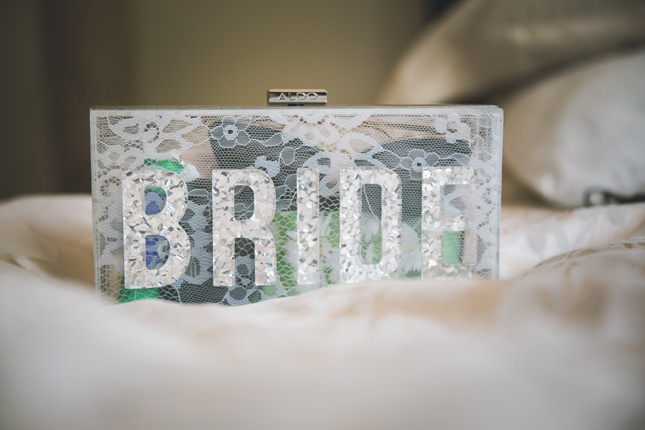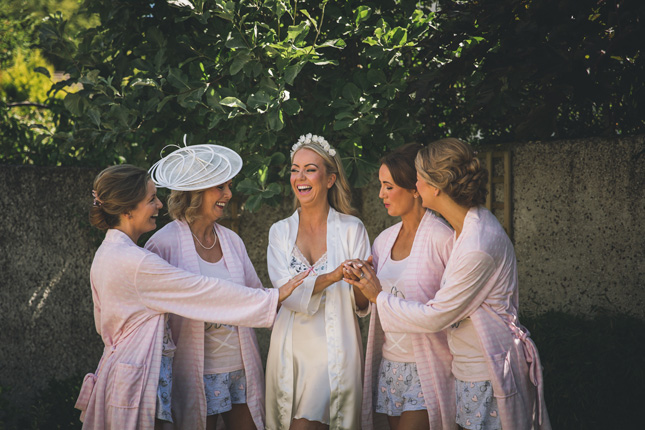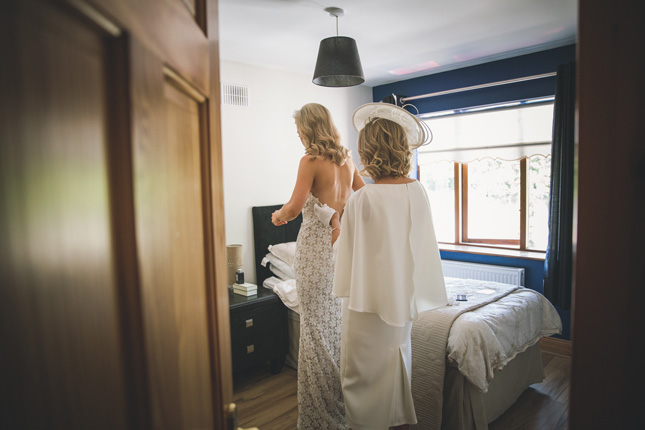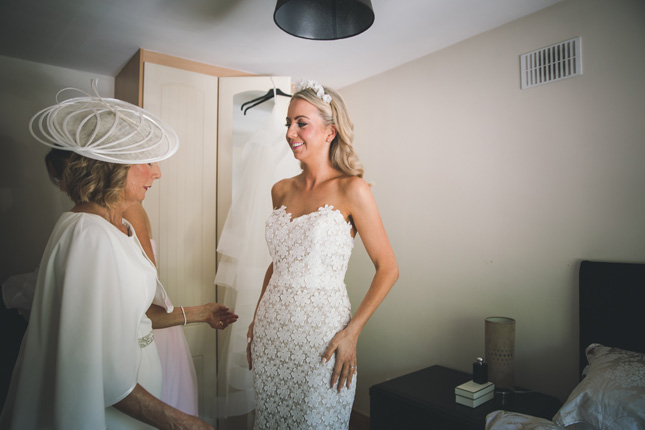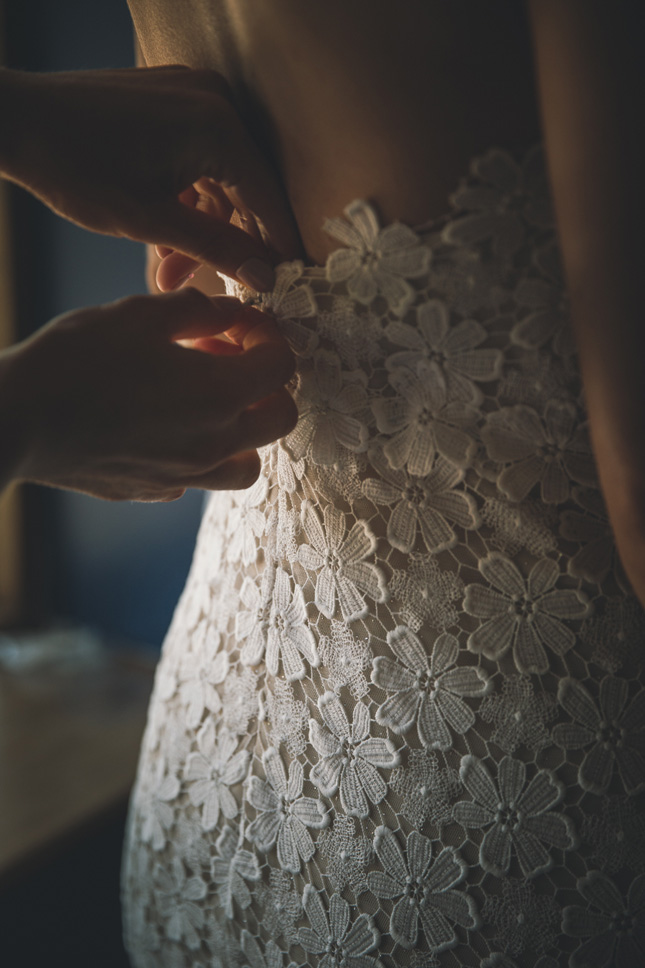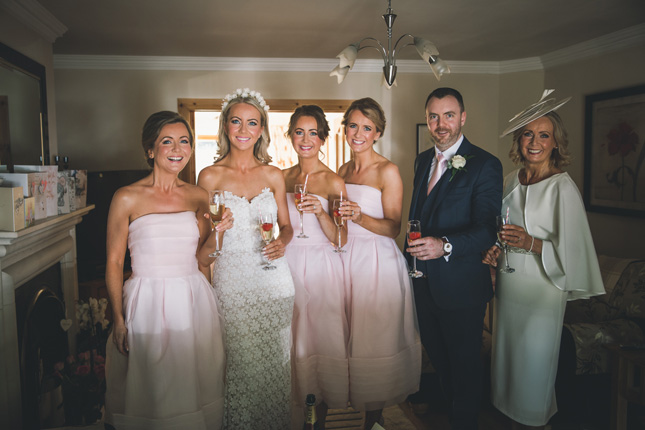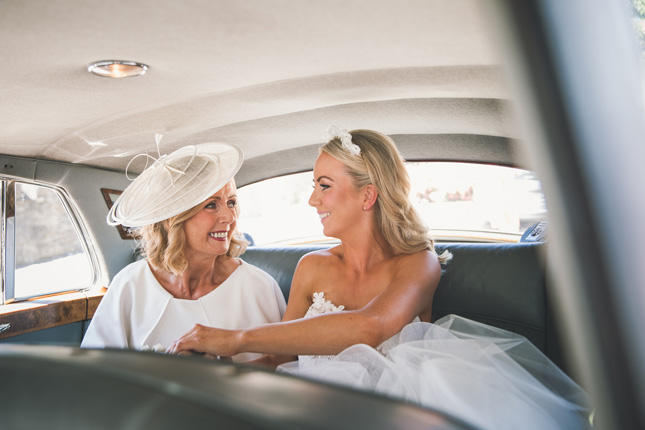 They met on St Stephen's Day in 2013 while out. Niall agreed to take a picture for Louise and her sister, but little did either of them know what it would turn into for the two teachers. "First week back to school after Christmas break was not so blue. We arranged to meet up that first Friday and Niall made up an excuse to be in Maynooth. From then it was turn taking for the drive from Maynooth to Monaghan, and vice versa," remembers Louise.
Four years later, the pair were on a electronics-free trip to Monart Resort, Niall popped the question. "It truly was bliss and when Niall went down on bended knee it just made it all even more!" she says.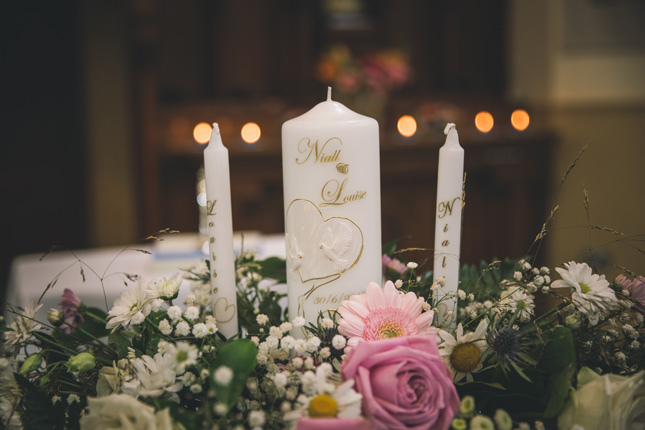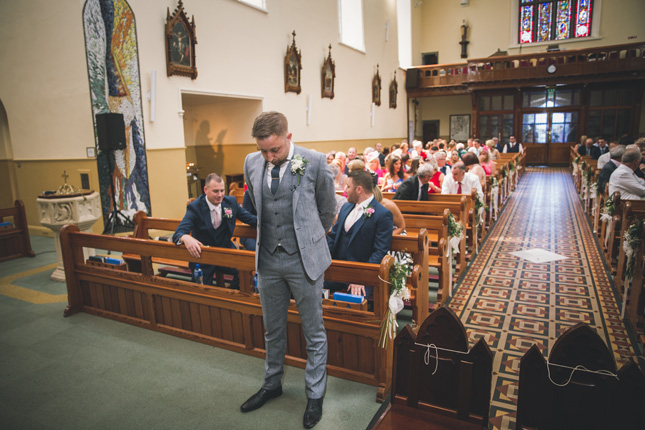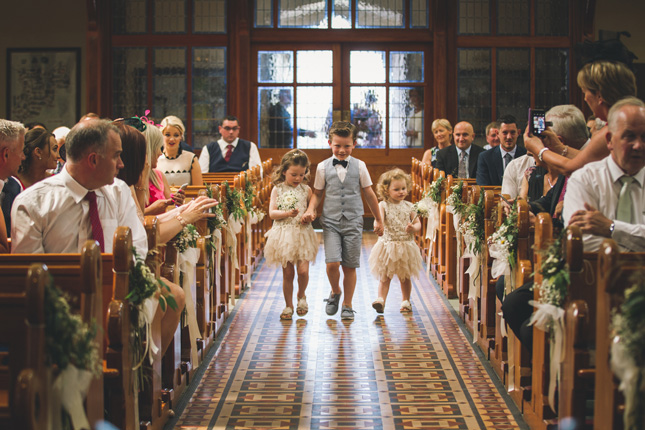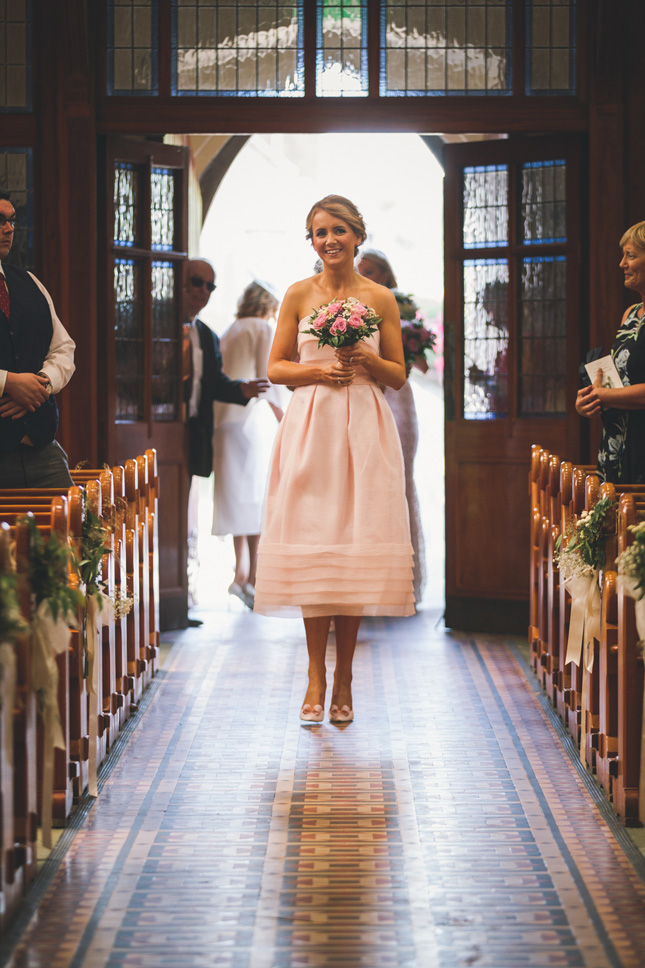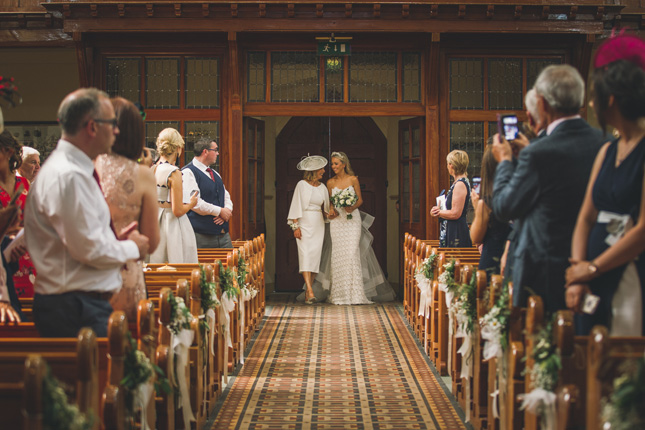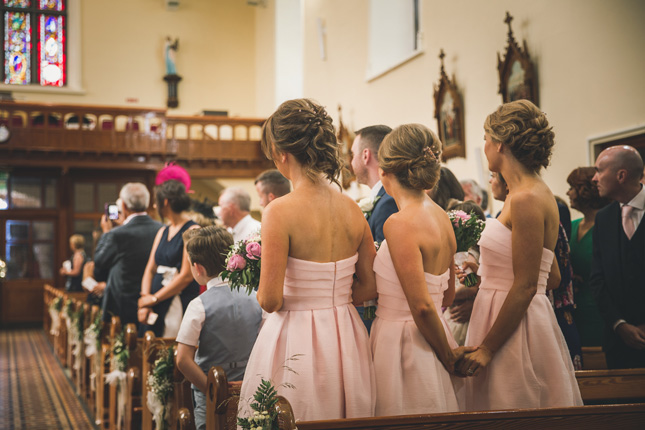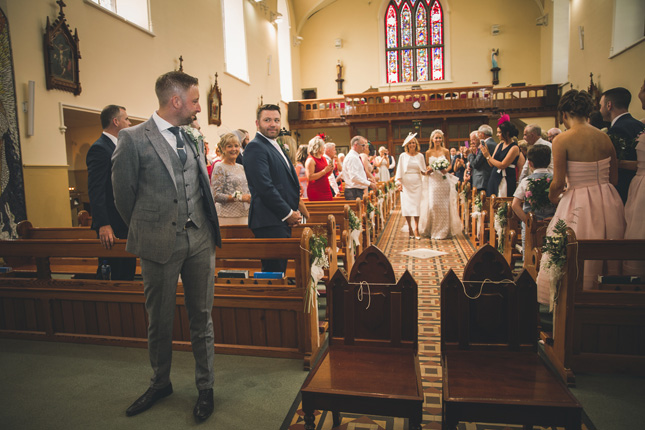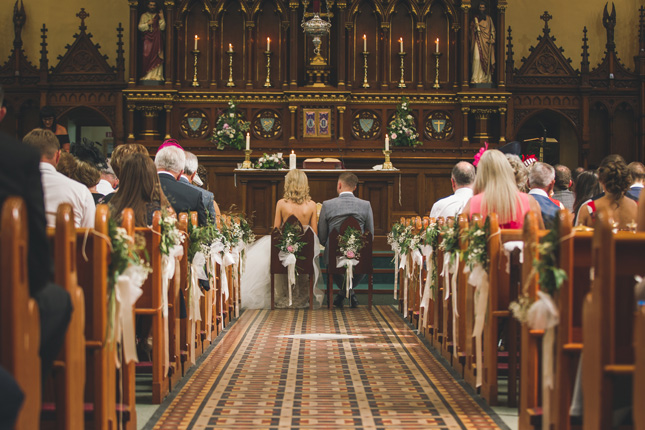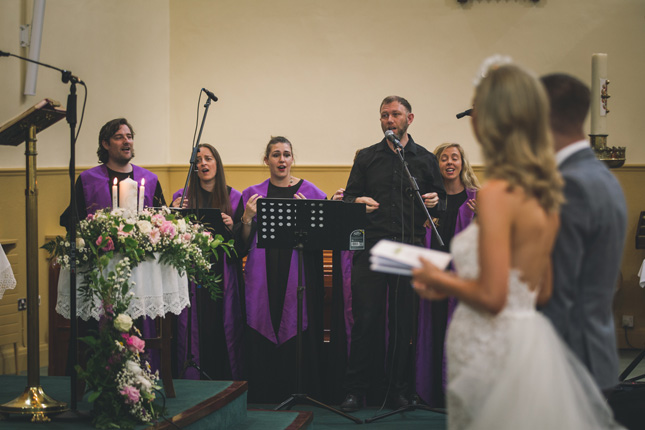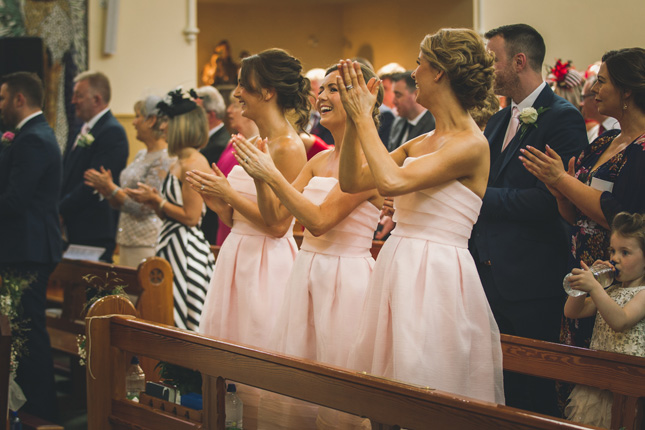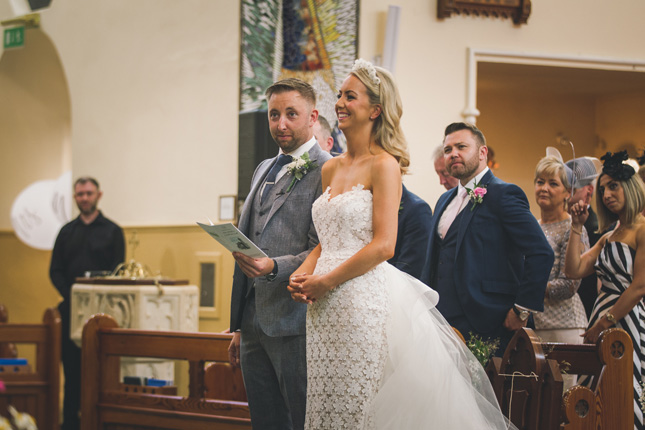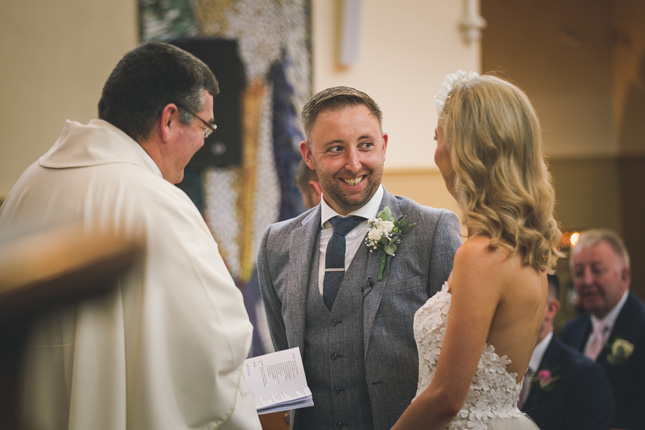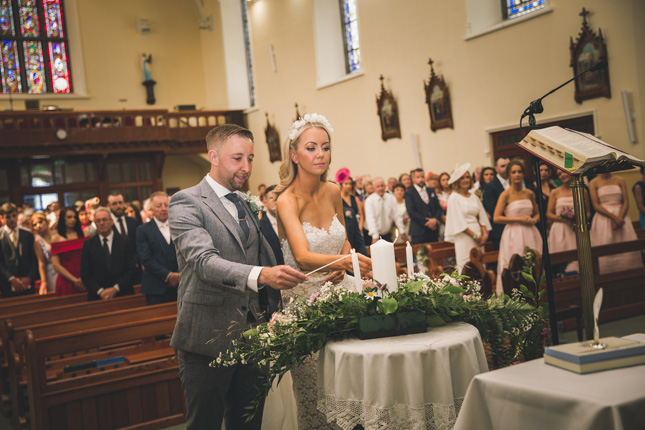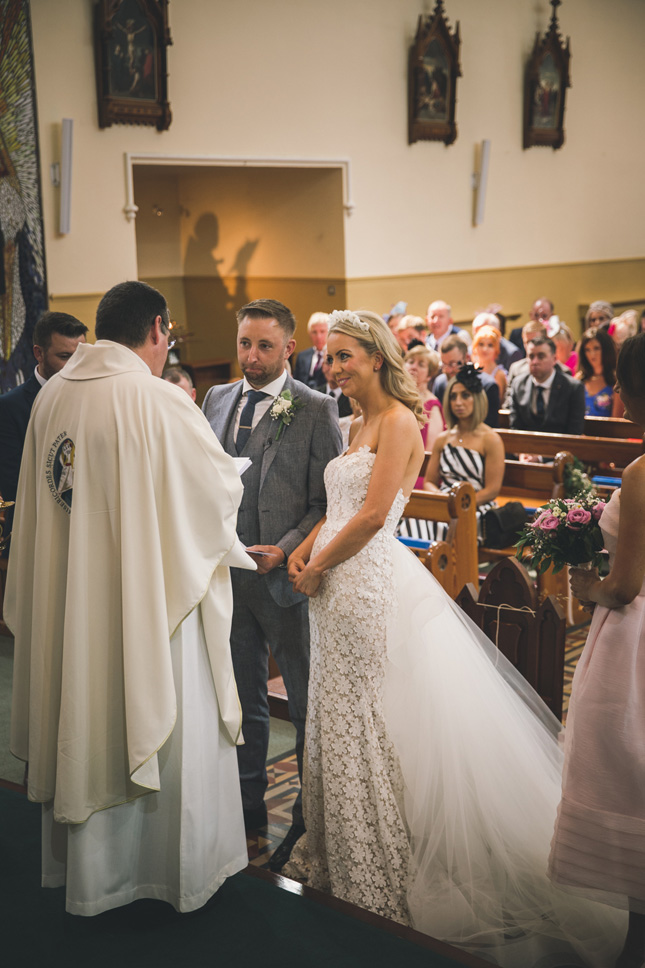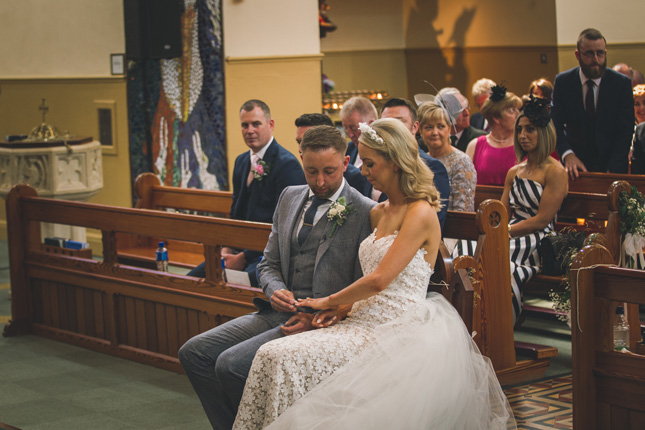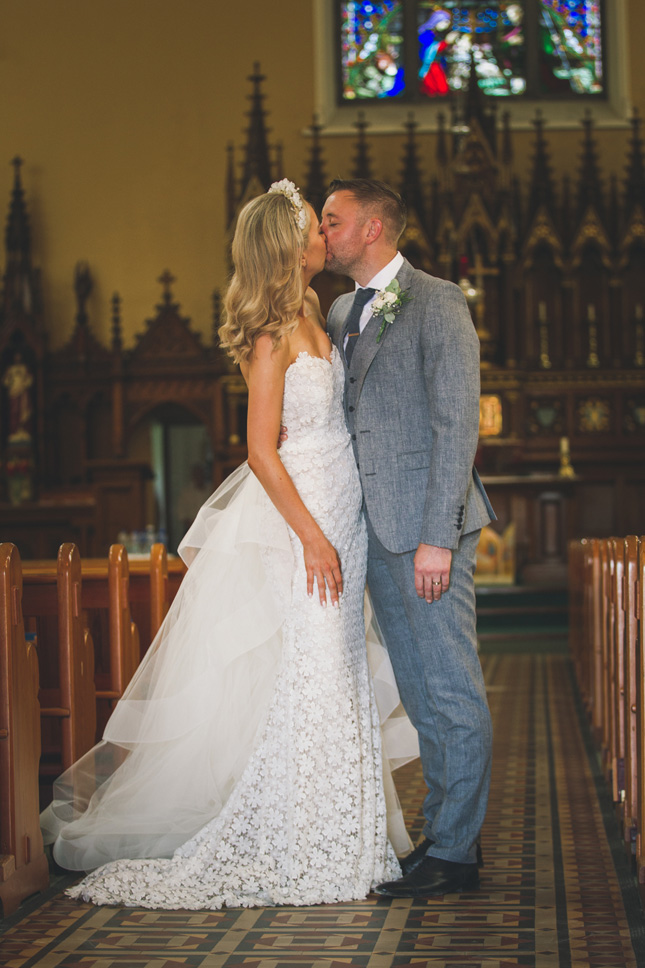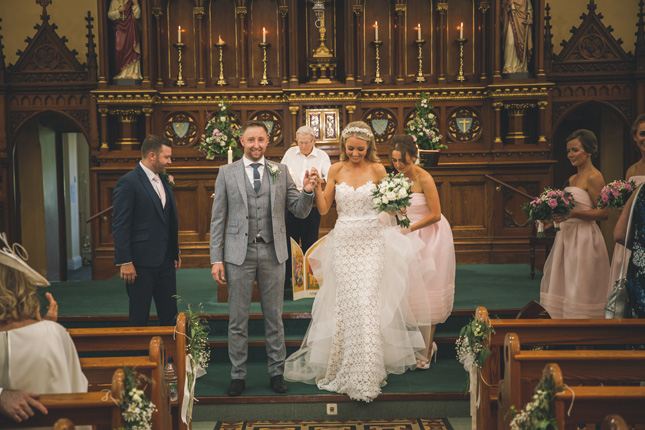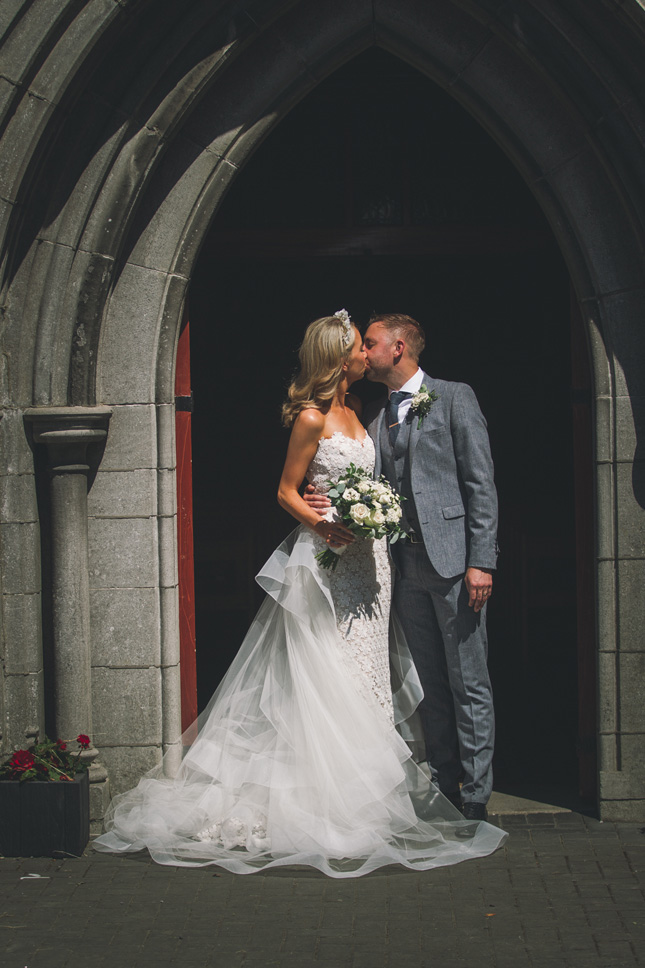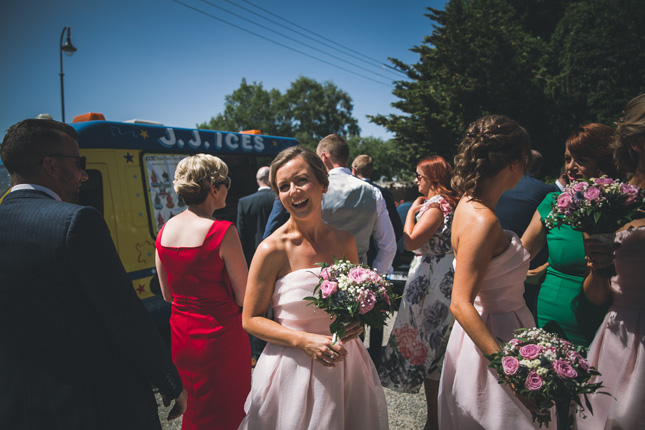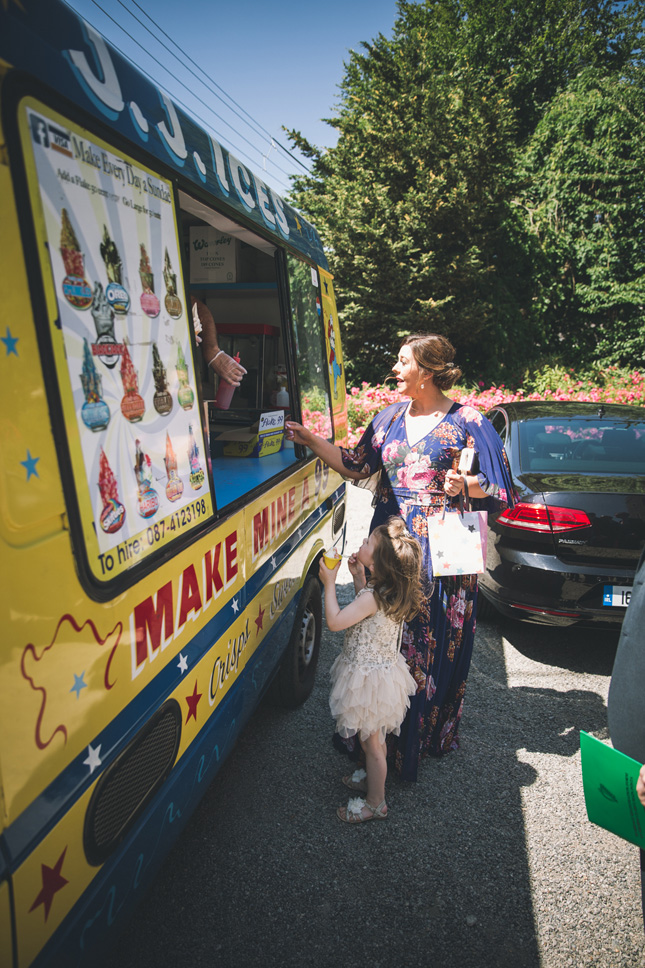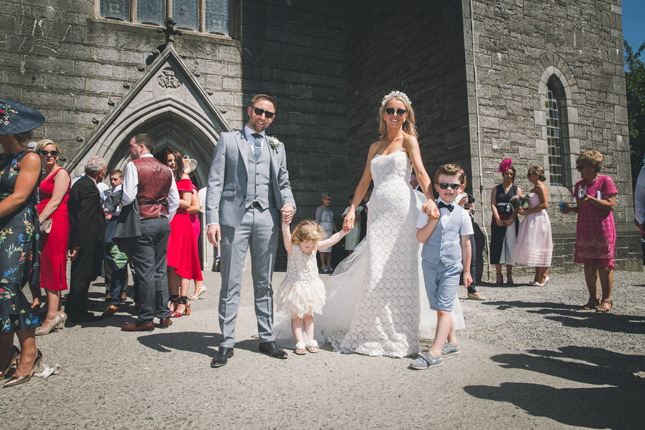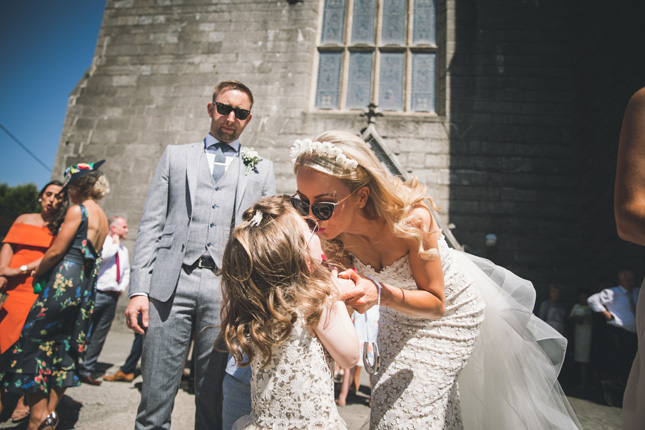 Louise and Niall looked at three venues before deciding on a Dunboyne Castle wedding. "We loved the private area for the bridal party to catch their breath upon arrival and actually get a chance to sample the food and drink we have selected for our guest! We also loved how intimate all the amenities were and area for pictures. It meant we were not wasting or even losing time on looking for a good place to take some outside pics," says Louise.
Another benefit was not having to do too much to the venue to get it wedding ready. "We hired Lovin Letters and our florist added some fresh floral arrangements on our tables. The team at Dunboyne Castle Hotel really have it fine-tuned whereby very little extras are needed! It was great to be honest to not have to worry about all the extras on the day or even the lead up. We also were able to have a sense of what our day and venue would look like on the day having visited it when weddings were taking place or being set up."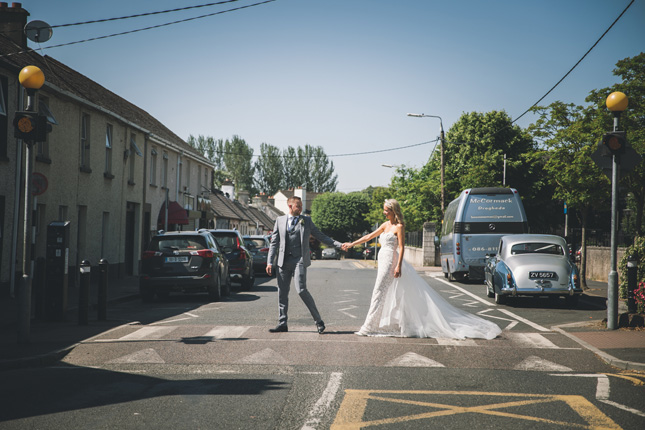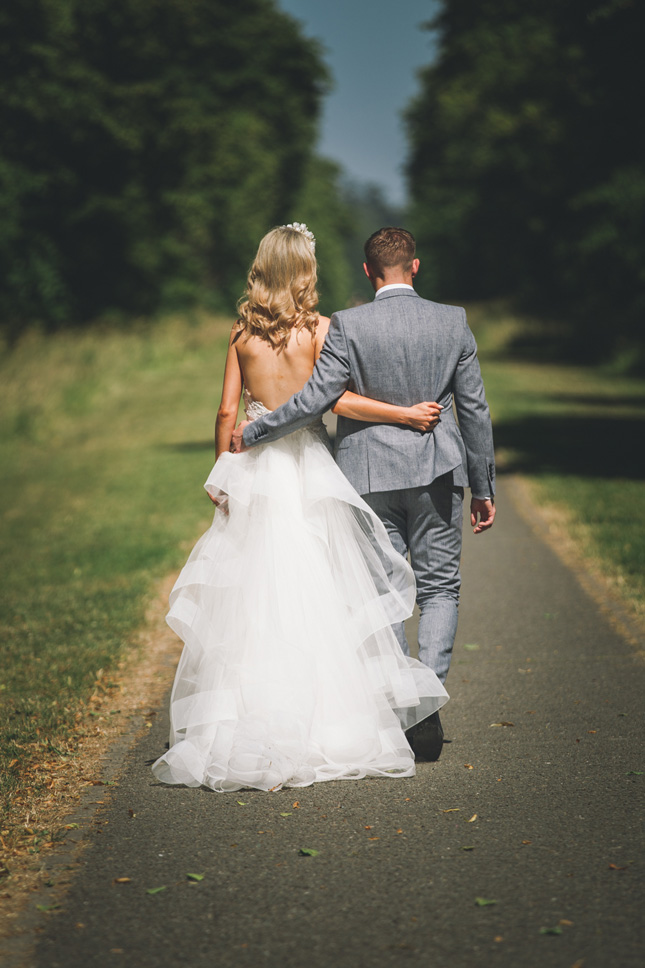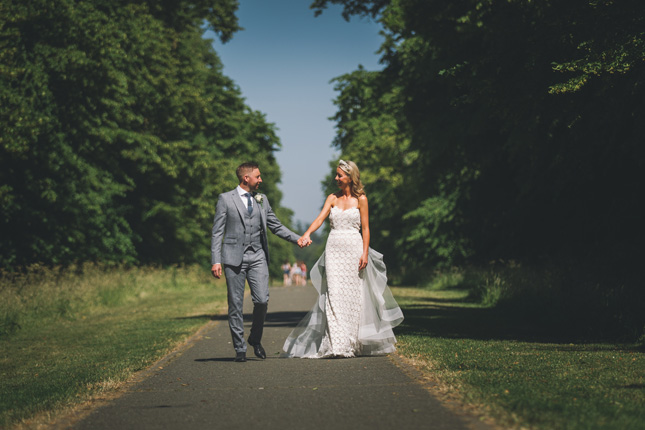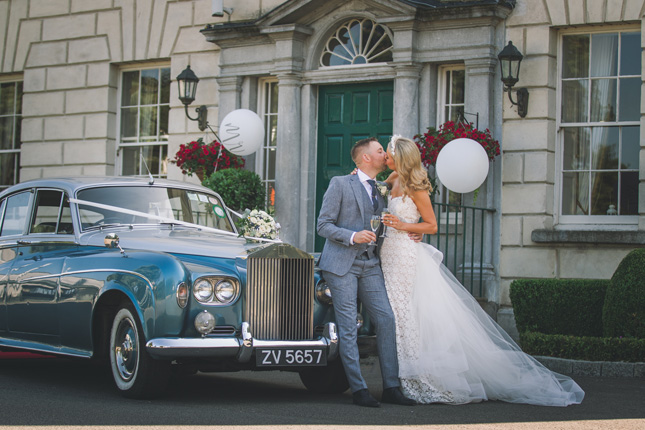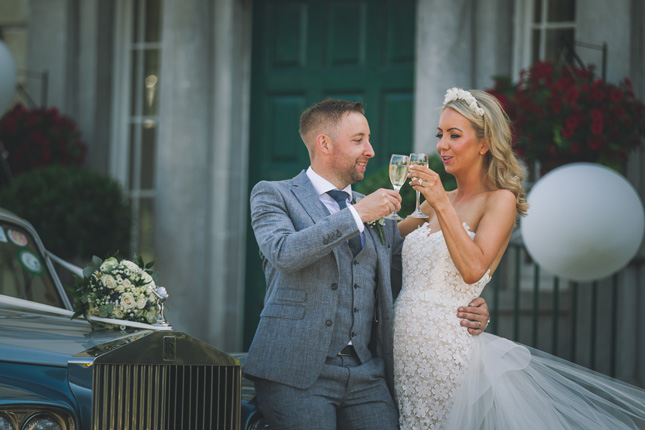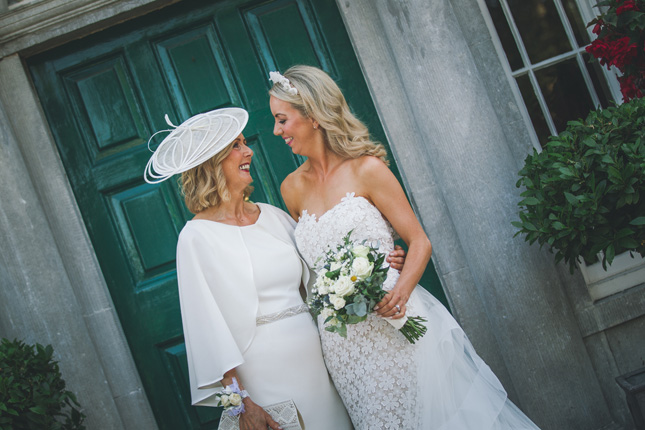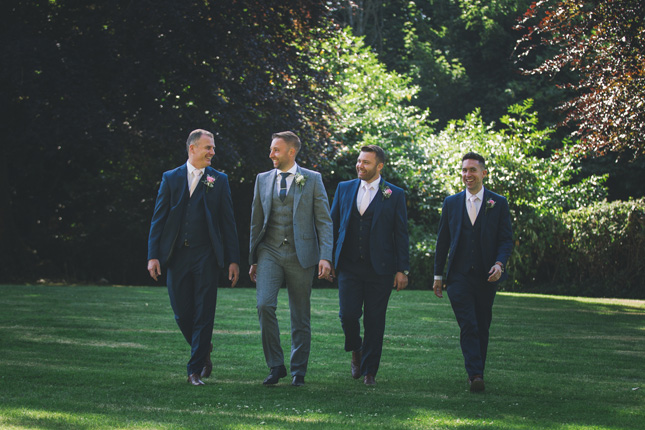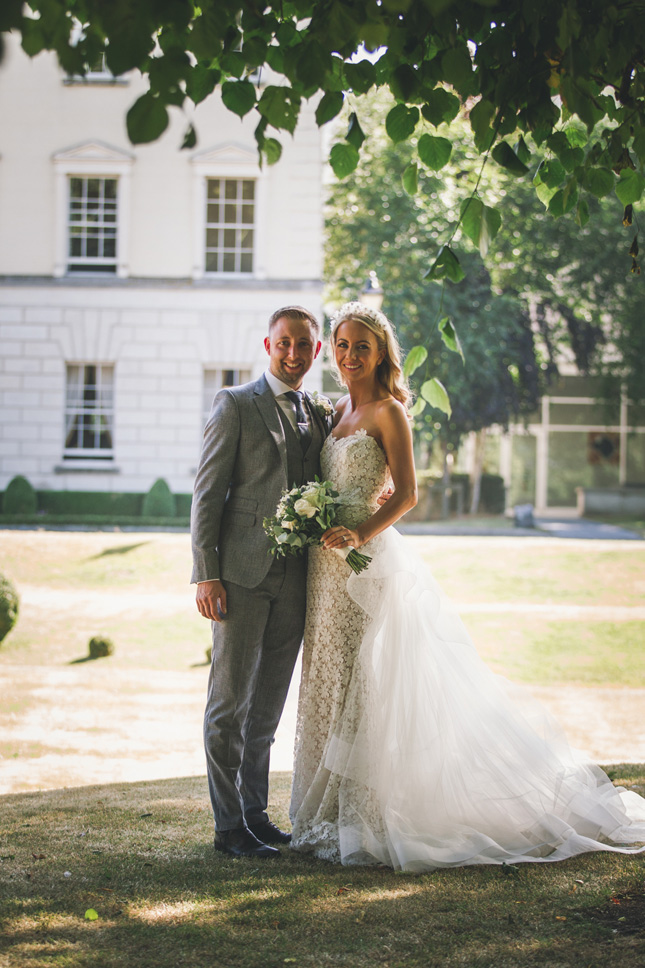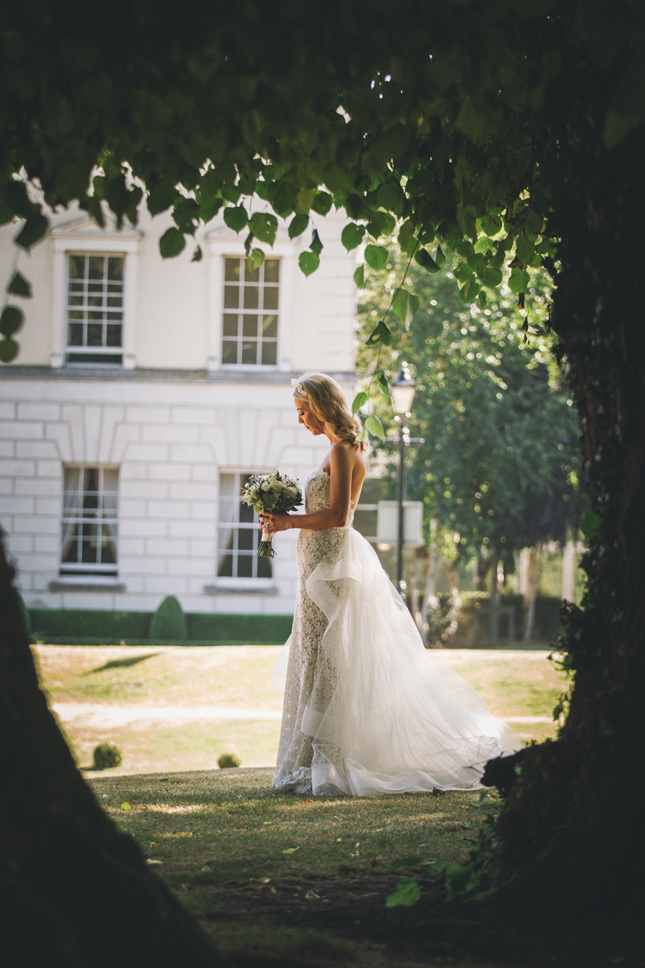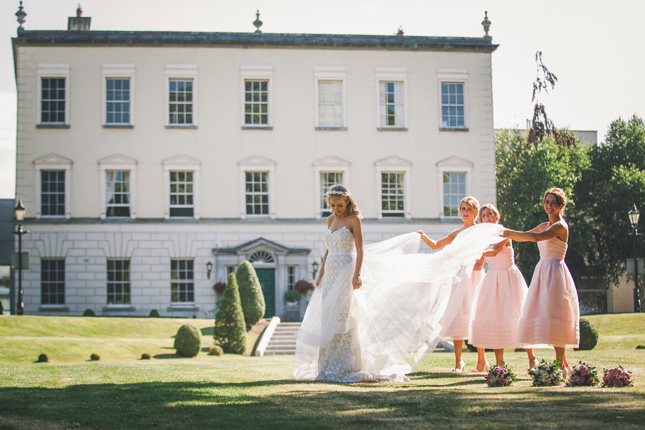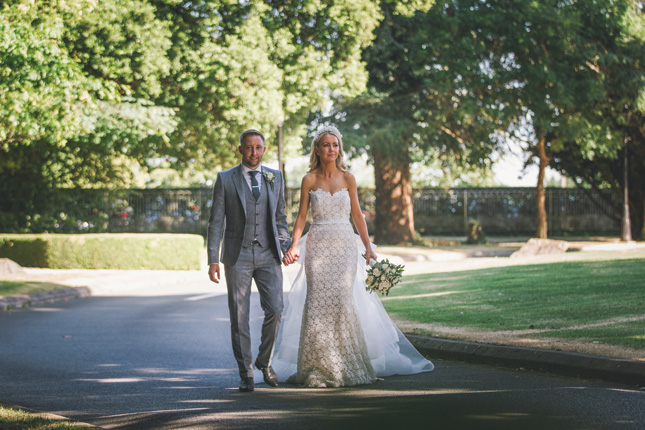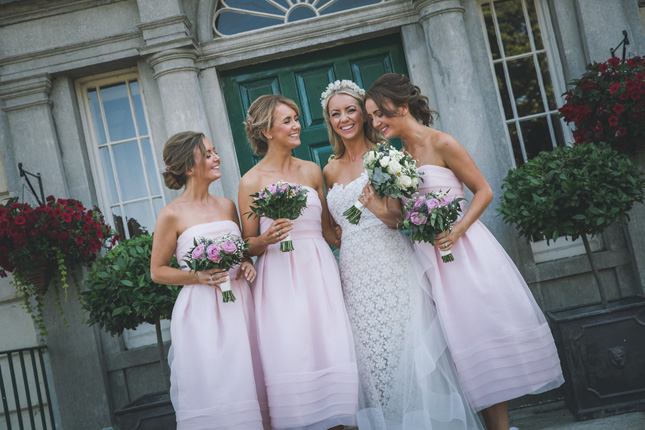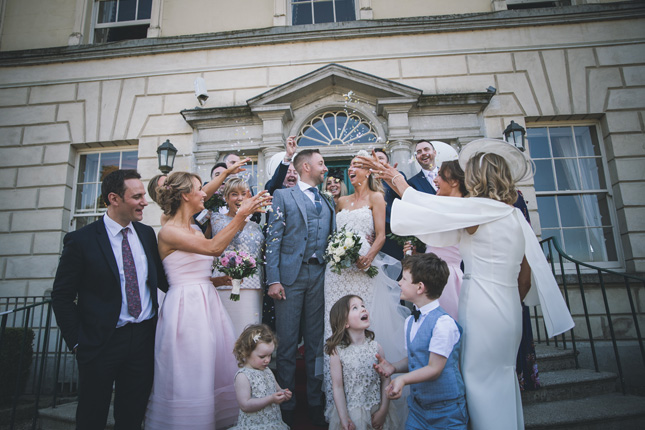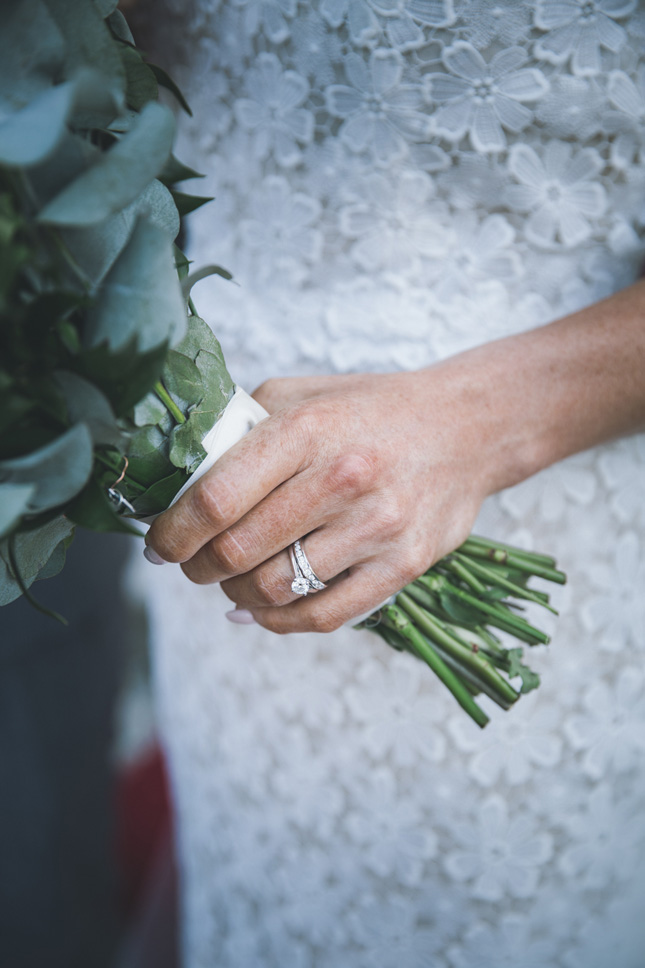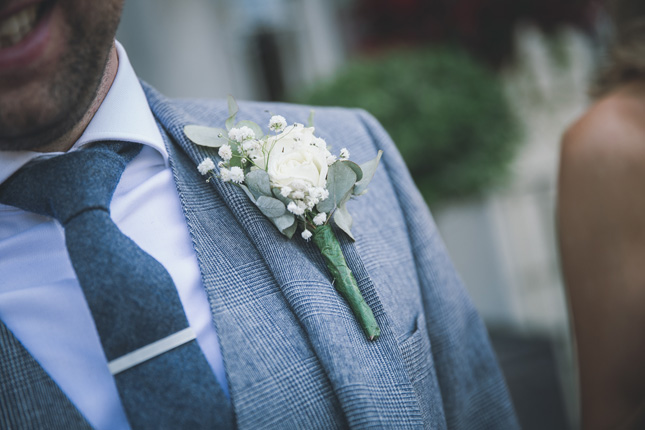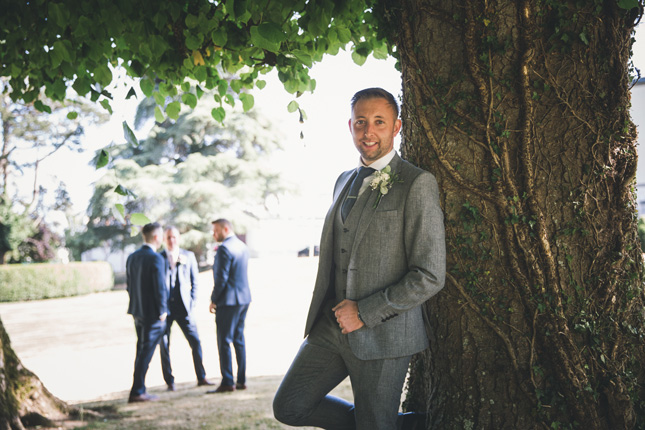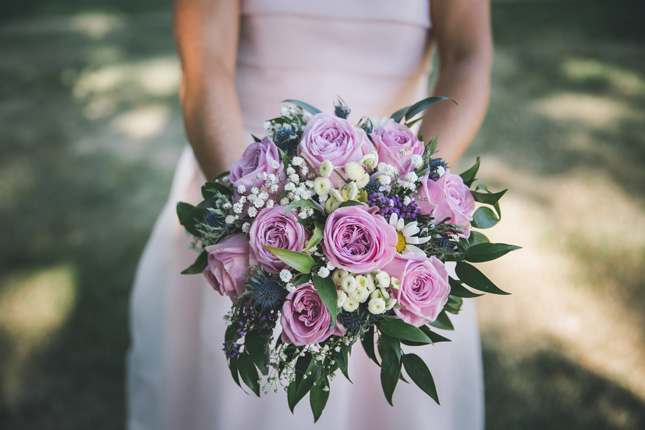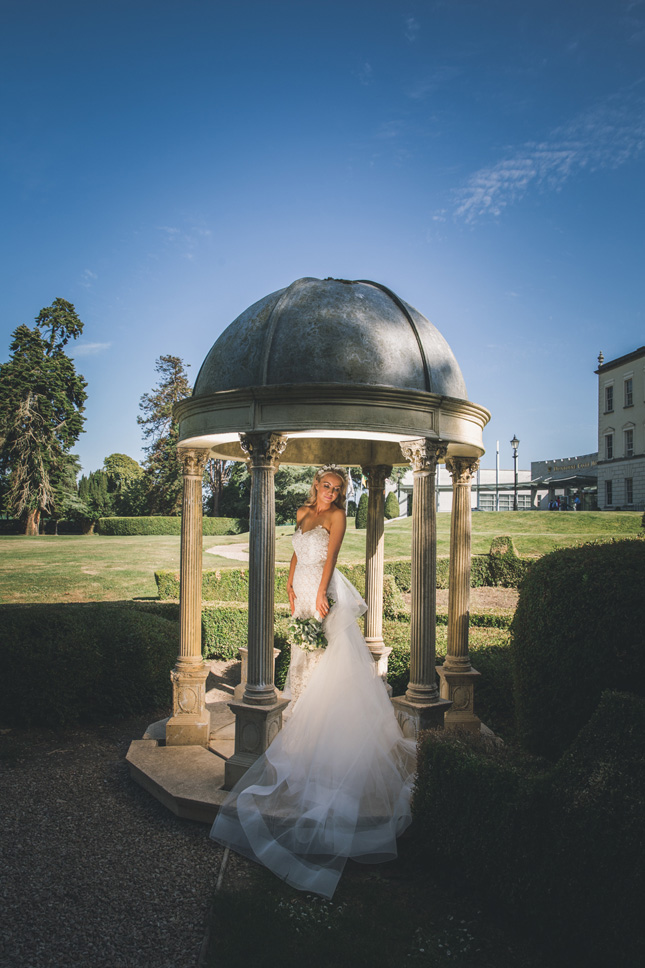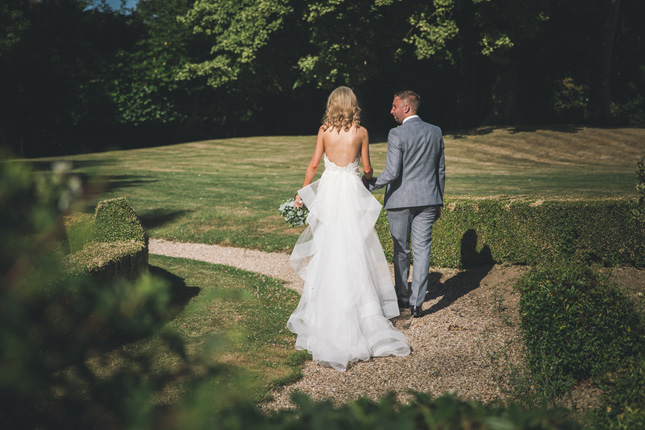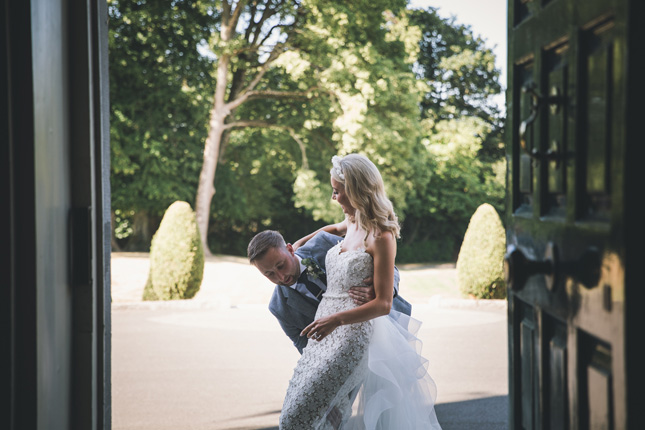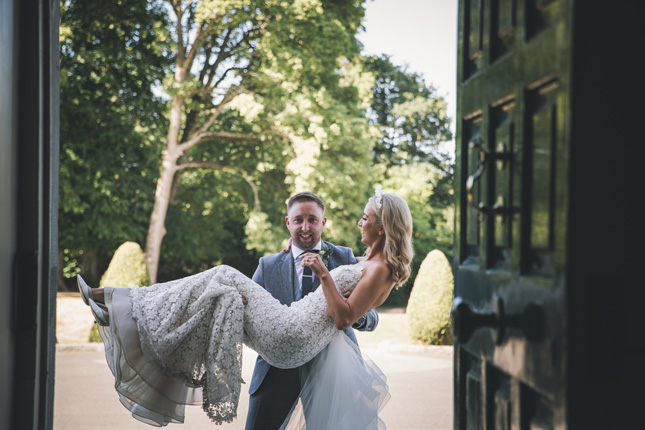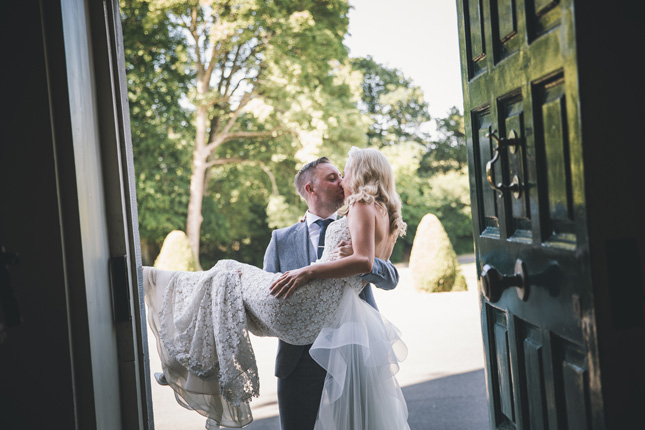 A certain magazine had a part to play in keeping their planning on track. "We checked items off a list that I took from Confetti and every now and again we would check if we were on task!! Two teachers getting married, there was bound to be a red pen or highlighter in sight," she laughs.
Louise's favourite memories from the day include walking up the aisle with her mam, hearing Niall's speech, wearing her dream dress from Alice May Bridal, and her little nephew's reaction to the day. "My nephew exclaimed outside the church how somebody was giving out free ice cream and that this was the best day ever!"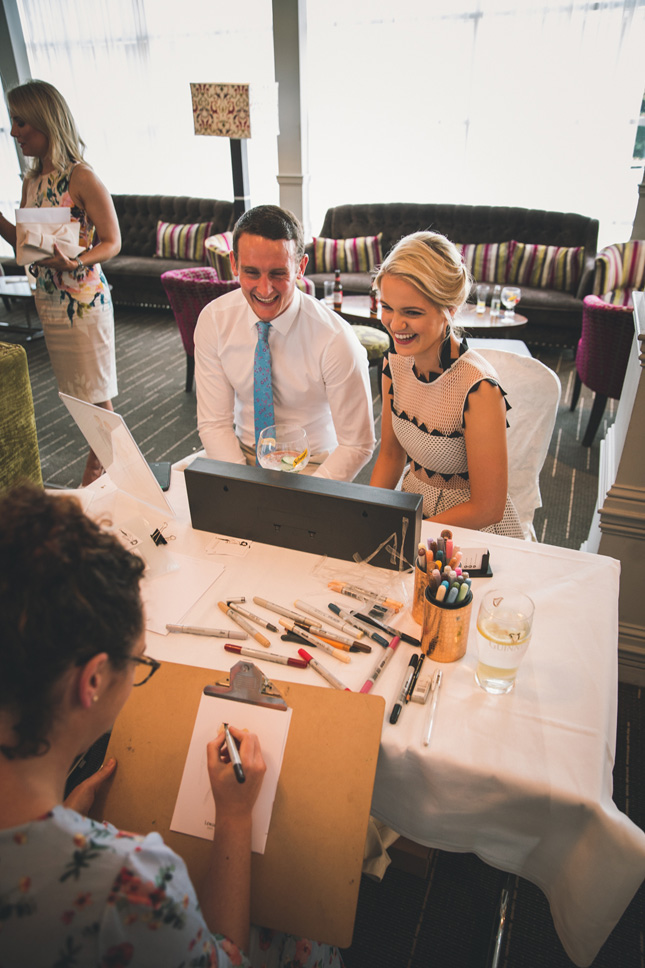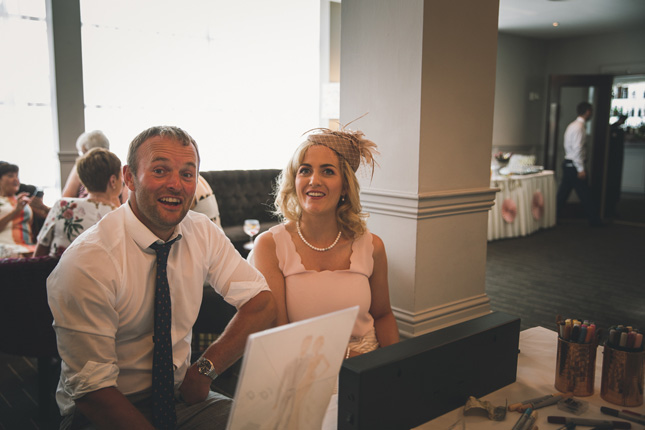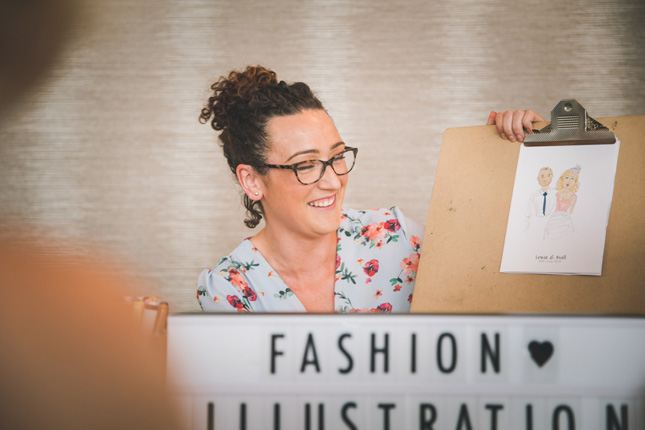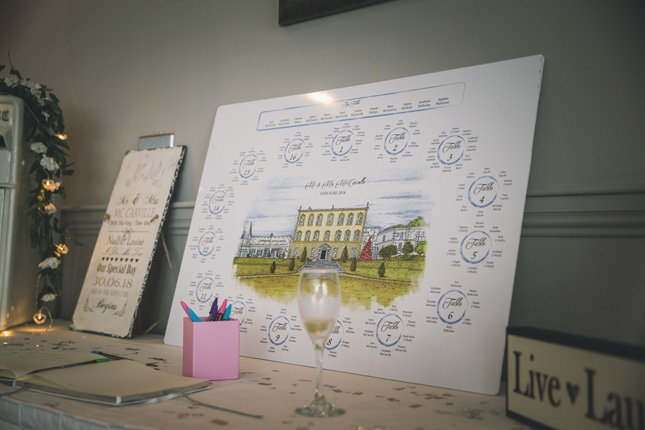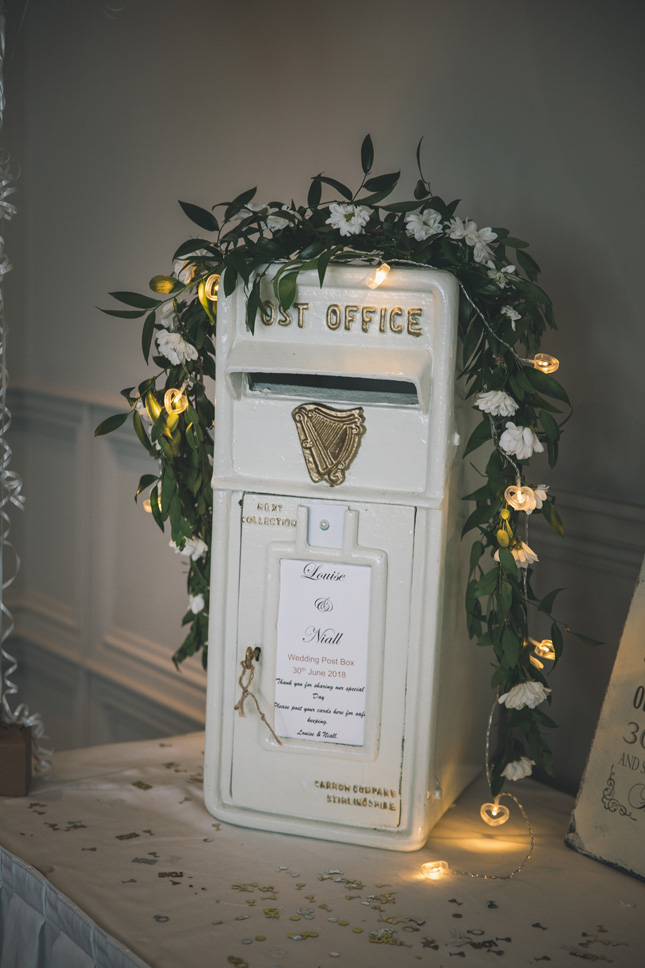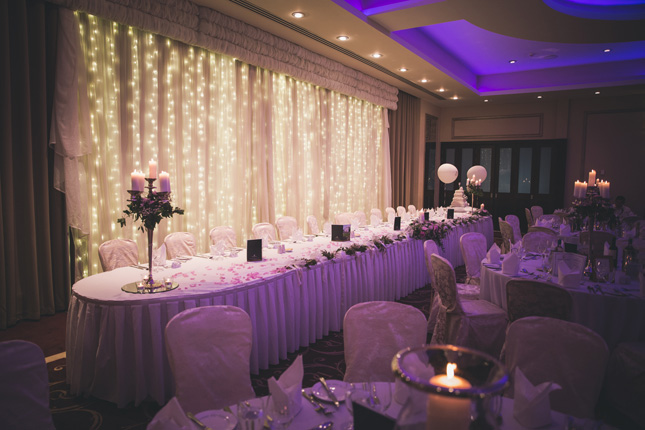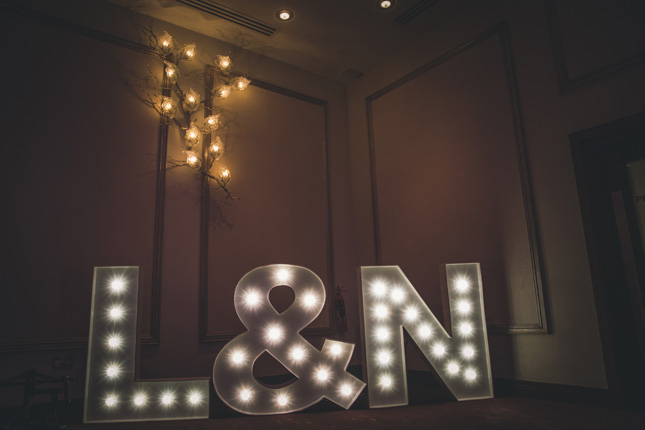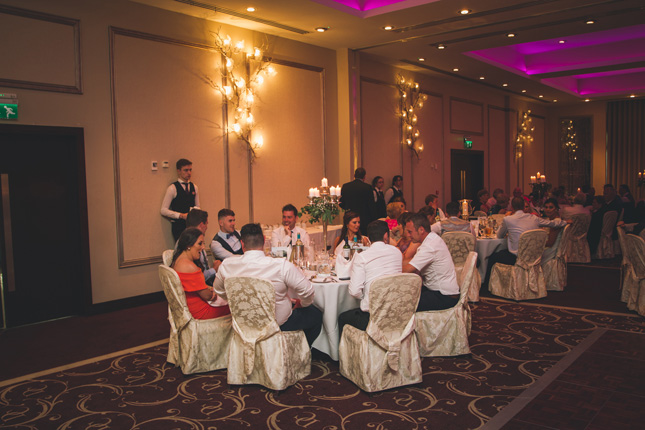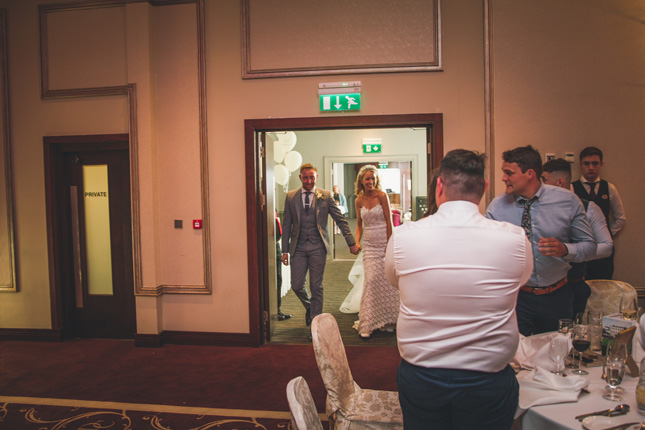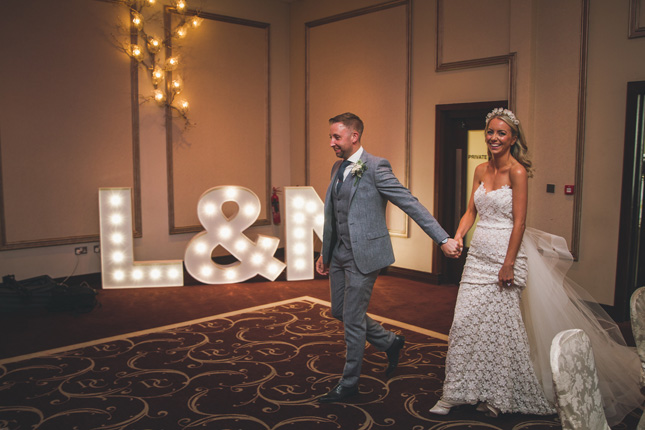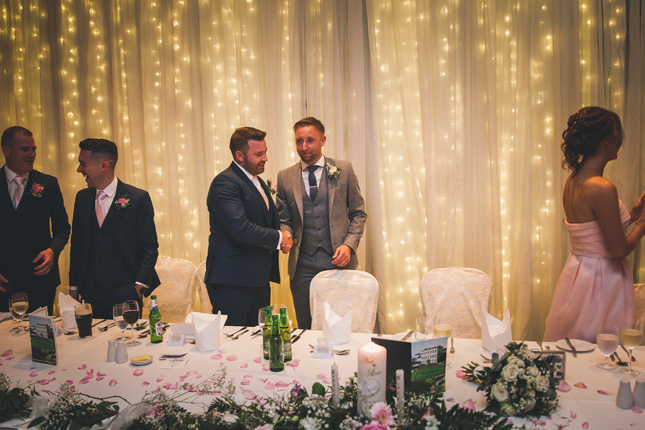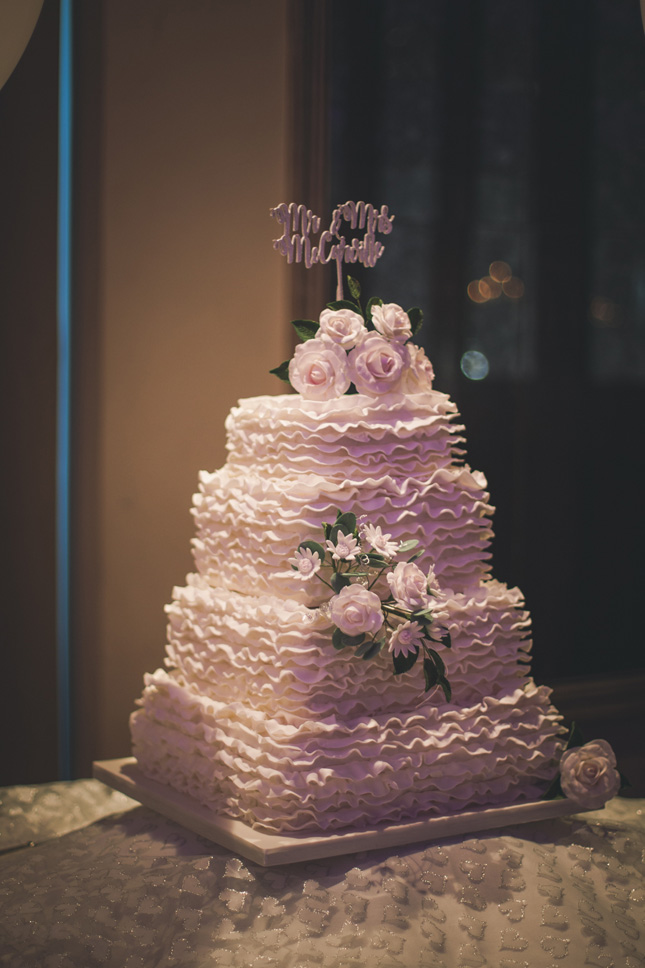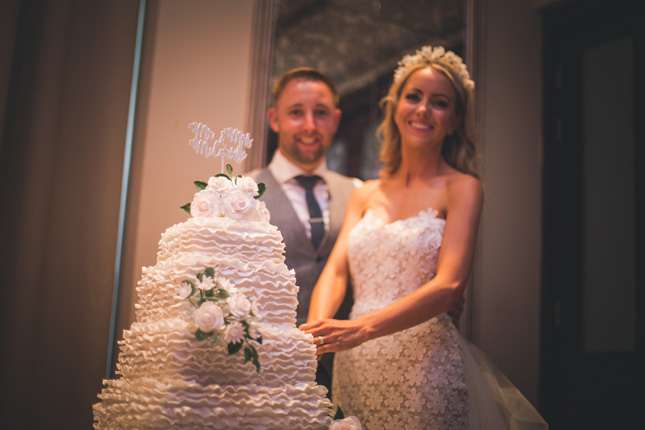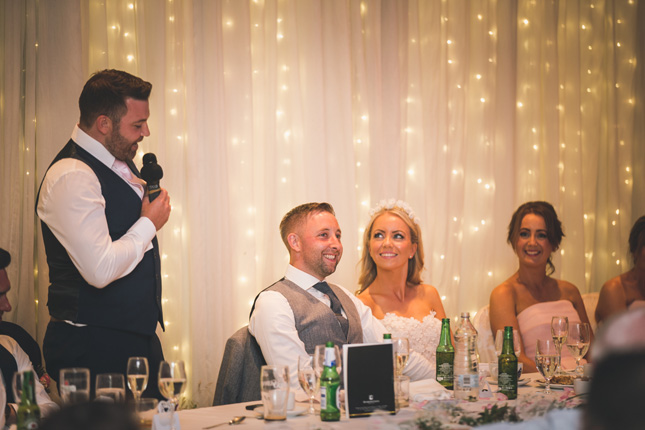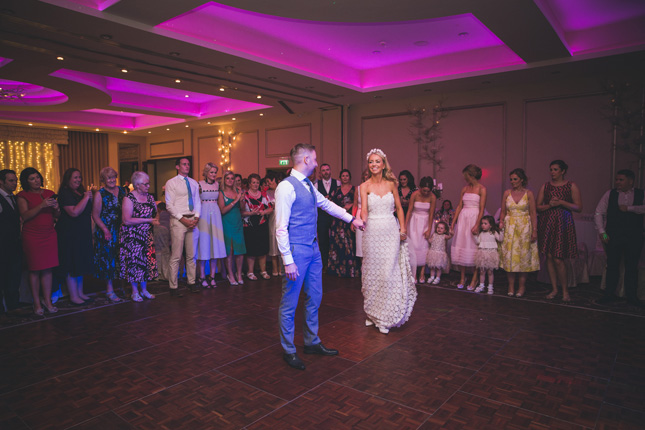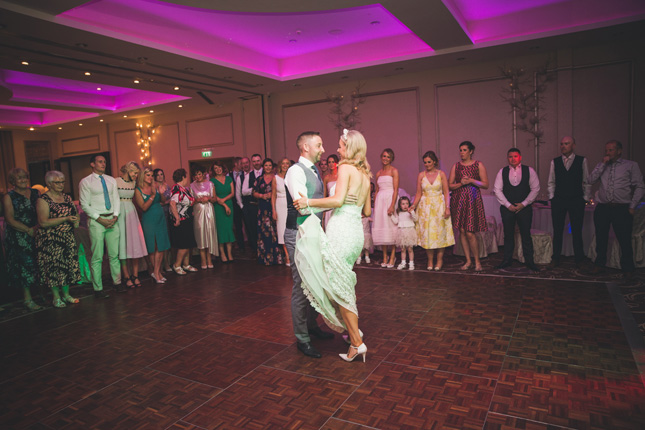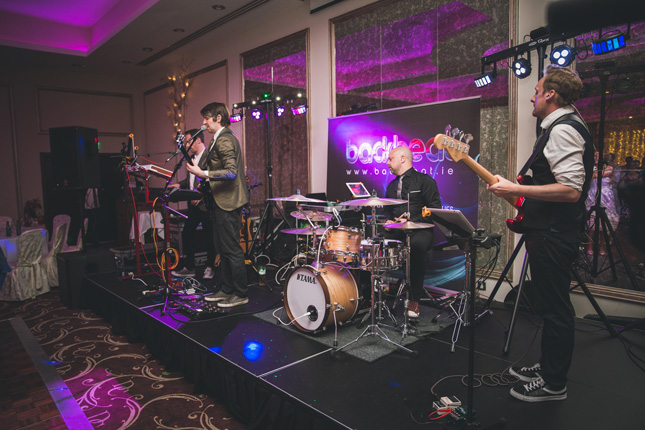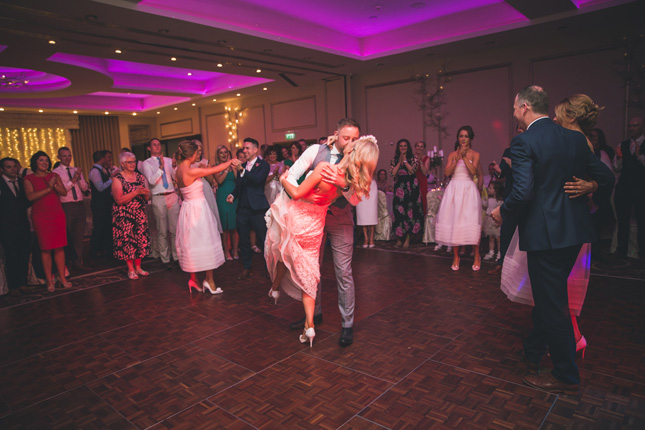 The only hiccup on the day was the floral arch falling apart just before the ceremony started, but Louise chose to look on the bright side. "It gave me an extra 10 minutes to calm the nerves and sip on my Moét," she says.
Their advice for other couples planning their big day? "Enjoy it all! From the minute you wake up to the minute you close your eyes that night. And also smile in the ceremony…that was a great tip from my photographer on the day and it really did stick to me and I'm delighted to see that I'm happy and having fun in the photos," she says.