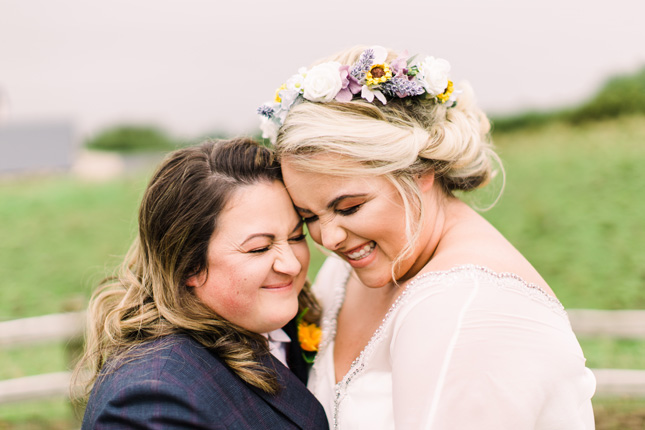 Stephanie and Samantha's beautiful Drumhalla House wedding story began after years as just friends. They met in work, and according to Steph, "eventually the timing seemed right, and I asked Sam on a date. She came to my house at the time, and we cooked together on the tepannyaki grill, with prosecco," she remembers.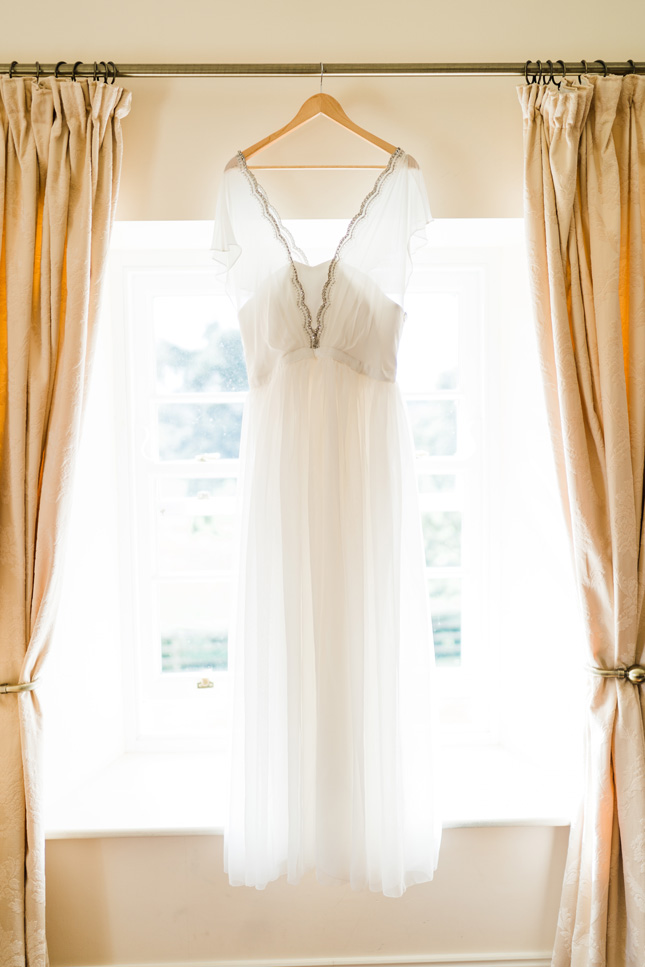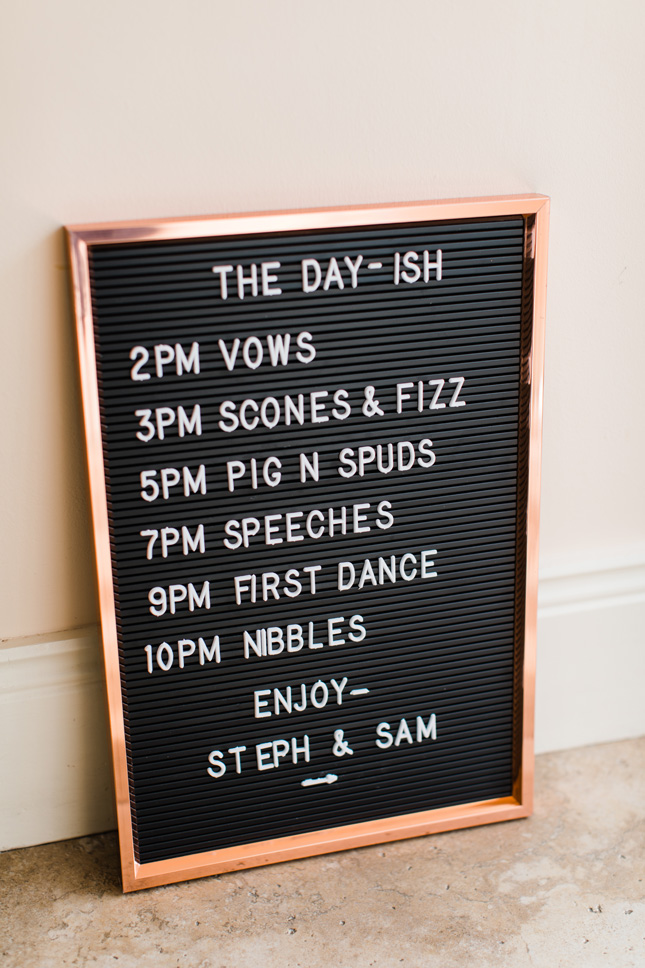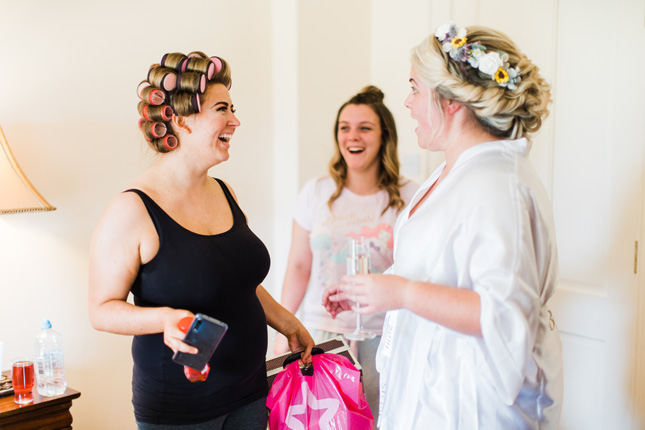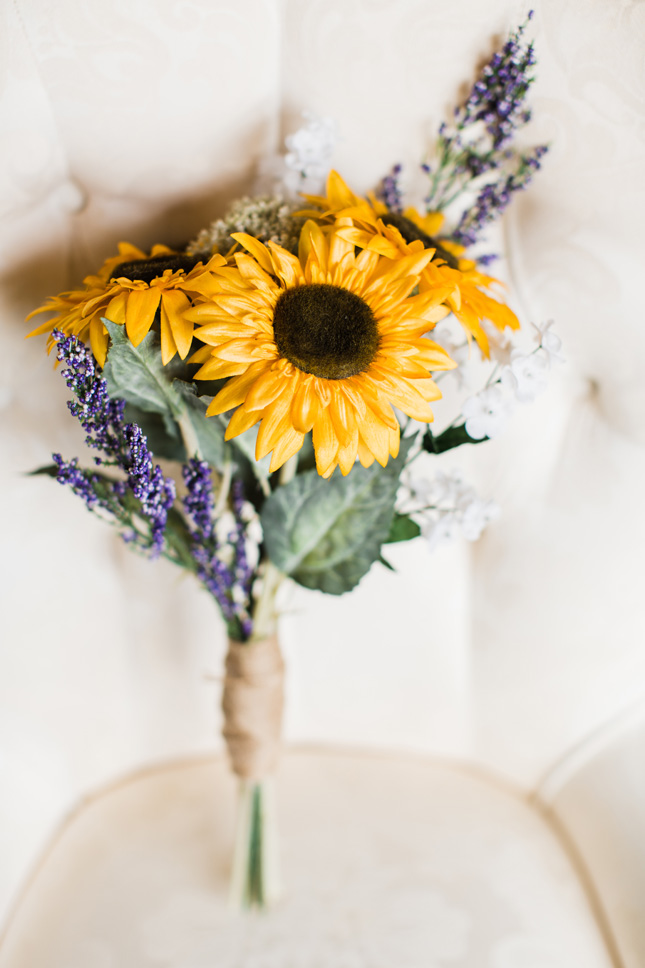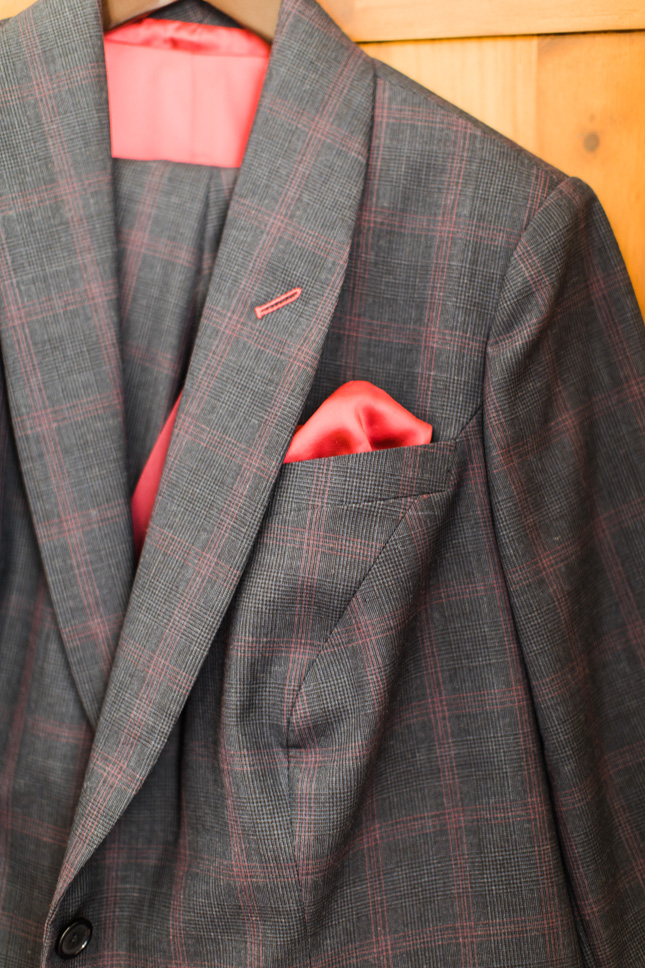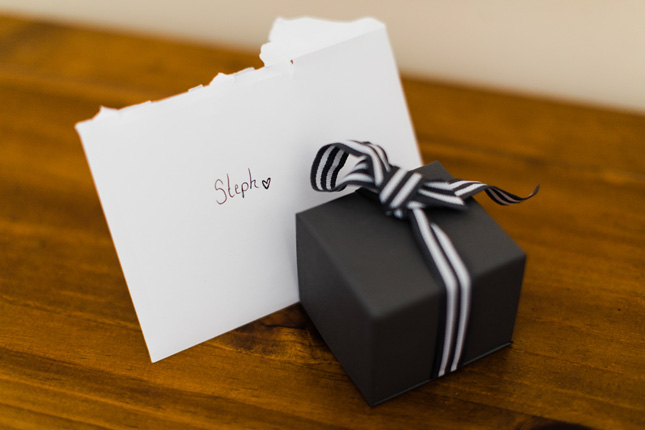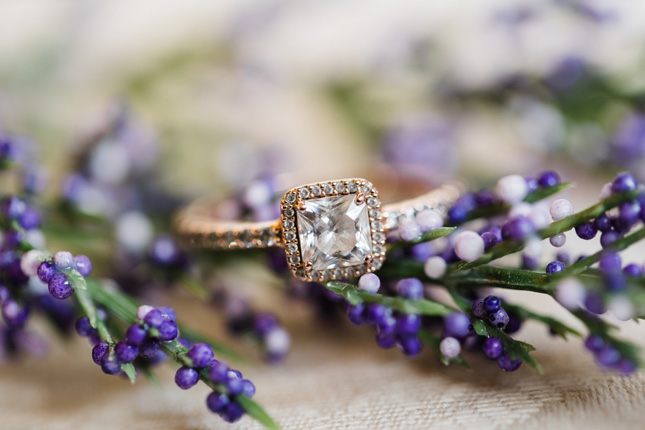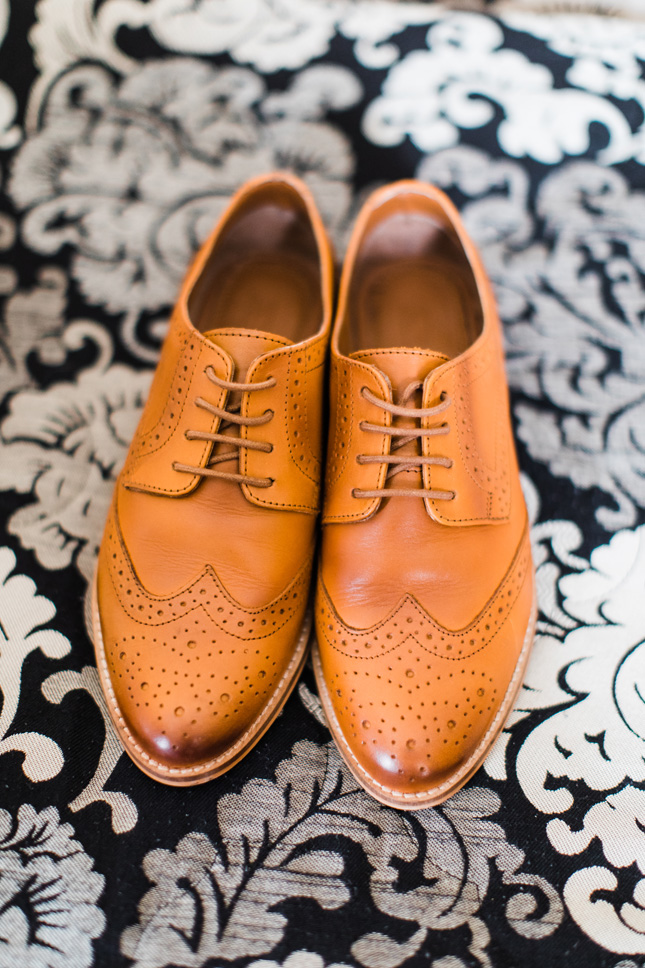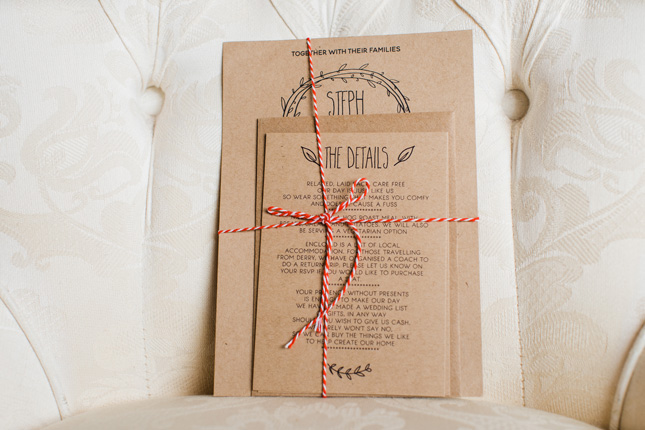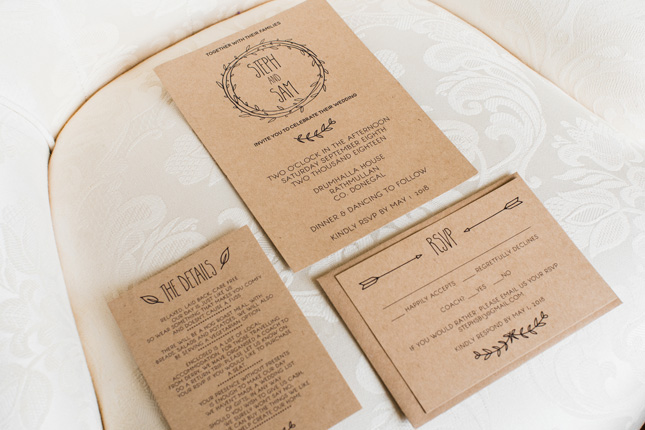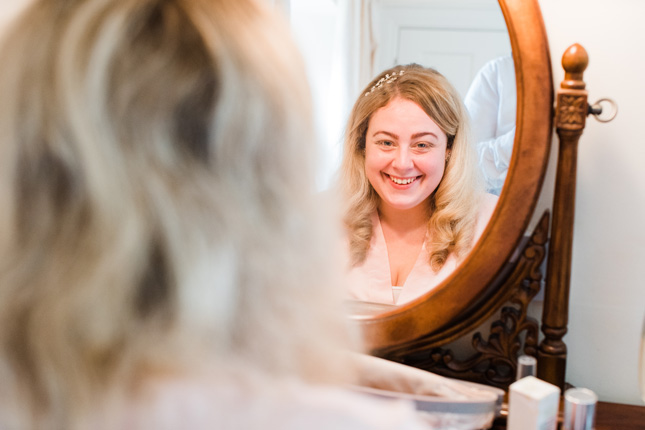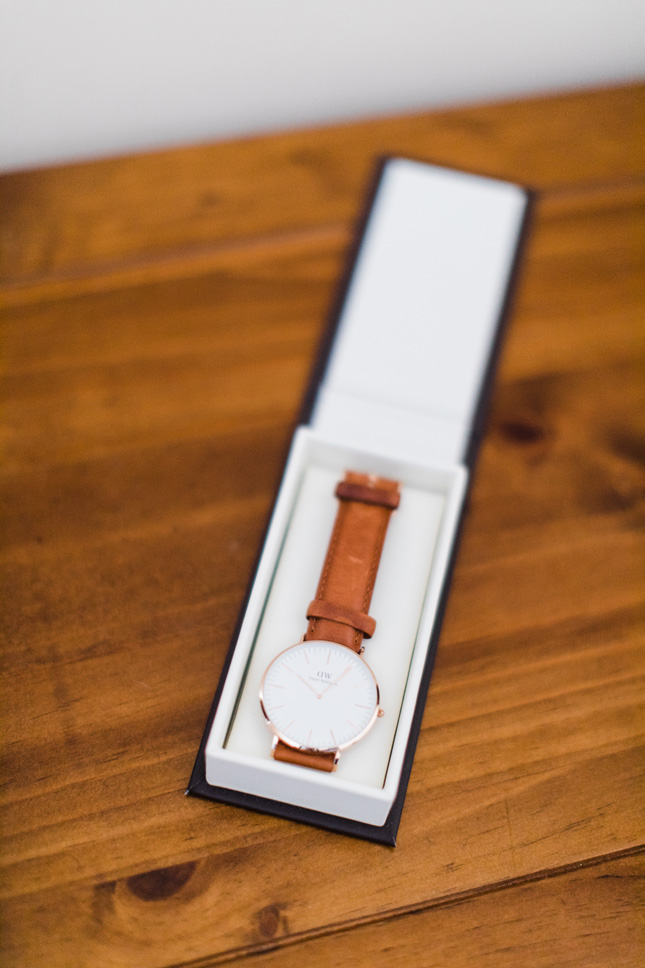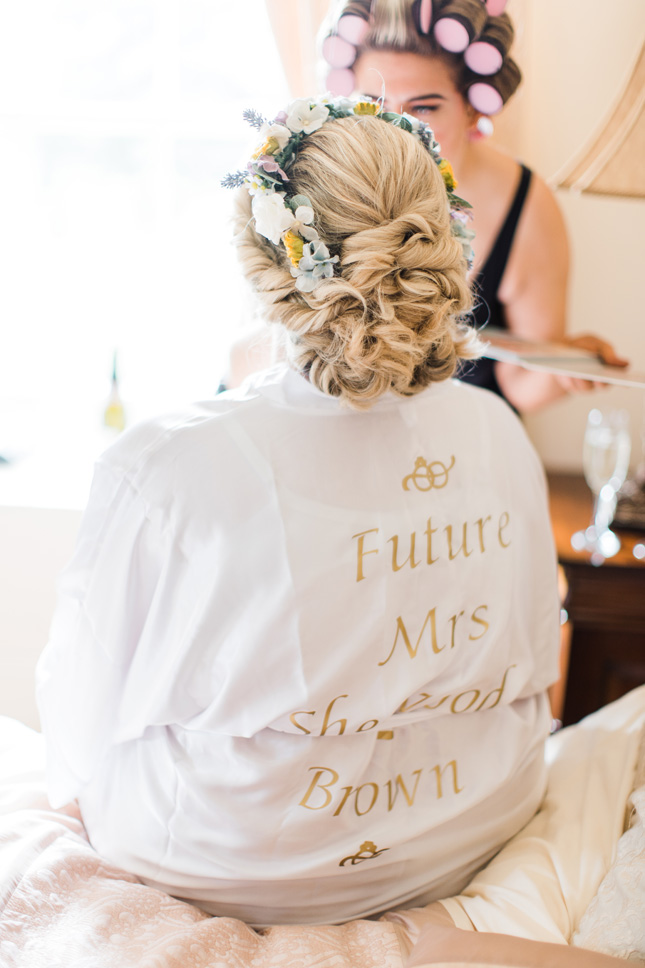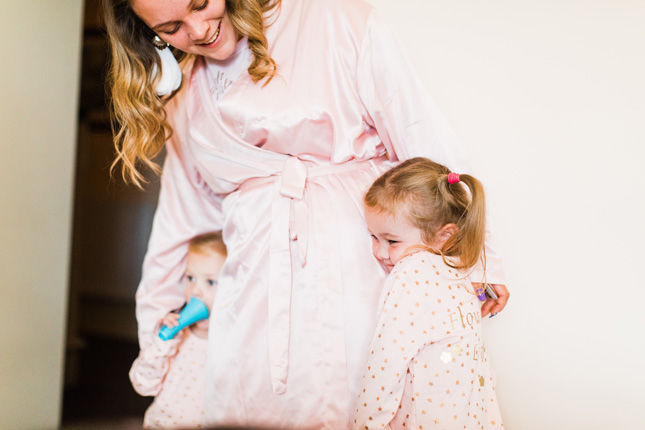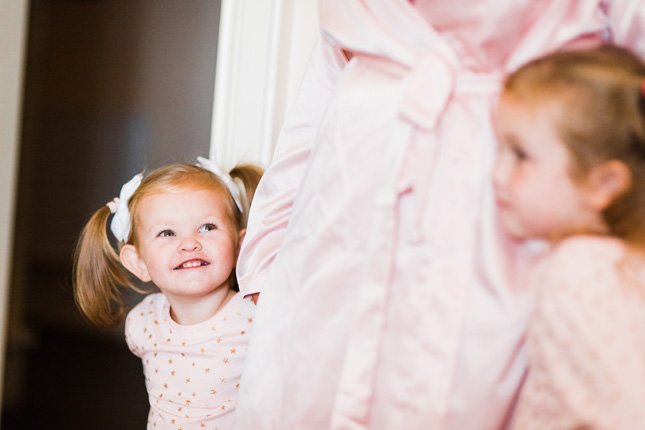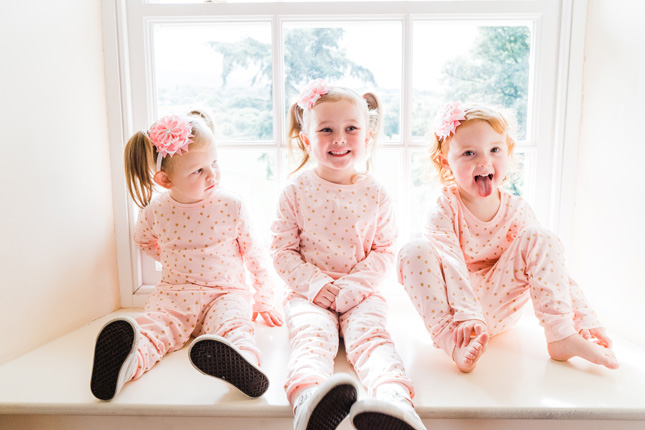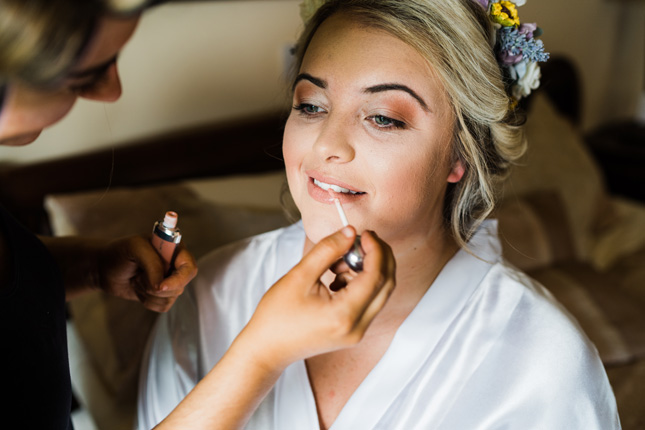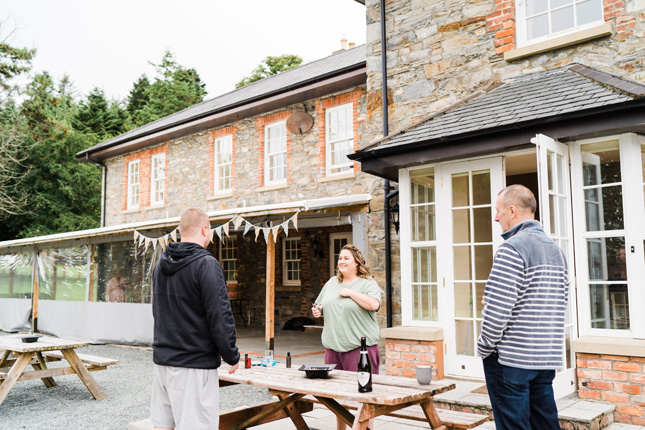 Sam popped the question to Steph on her 30th birthday through a series of gifts. "I had got her gifts, numbered for each year, of things she loves. For example, I got her 5 pairs of socks and wrote on it "5 ways to keep your feet warm." Me and Steph always put the lottery on or did scratchcards and would talk about what we would do with our winnings. So for number 2 present, I gave her two scratch cards, and wrote on the envelope "two ways to get lucky". One of the scratch cards, I had scratched off the back and wrote underneath "Will You Marry Me?" and covered up back up with scratch off paint. Number One Present was "One way to Lock you Down" and was her ring," says Sam. How sweet!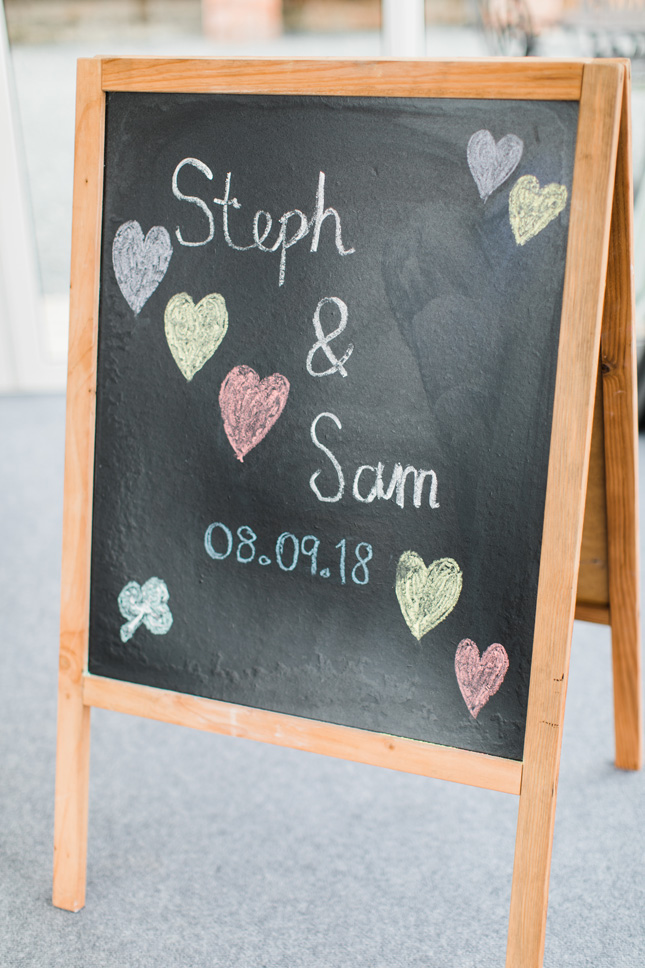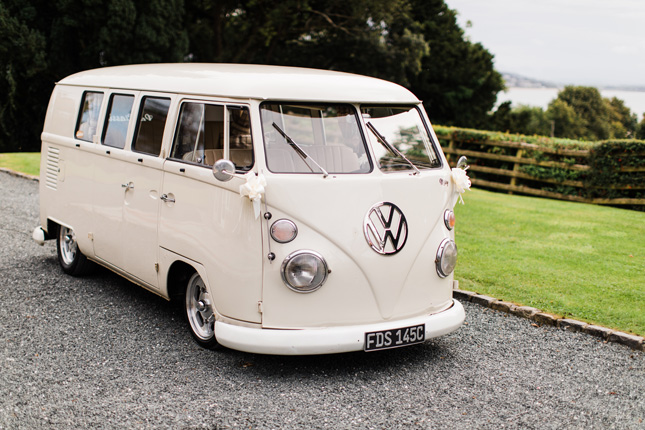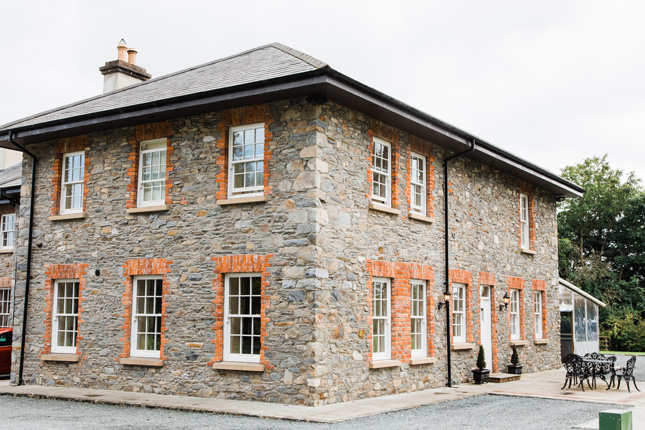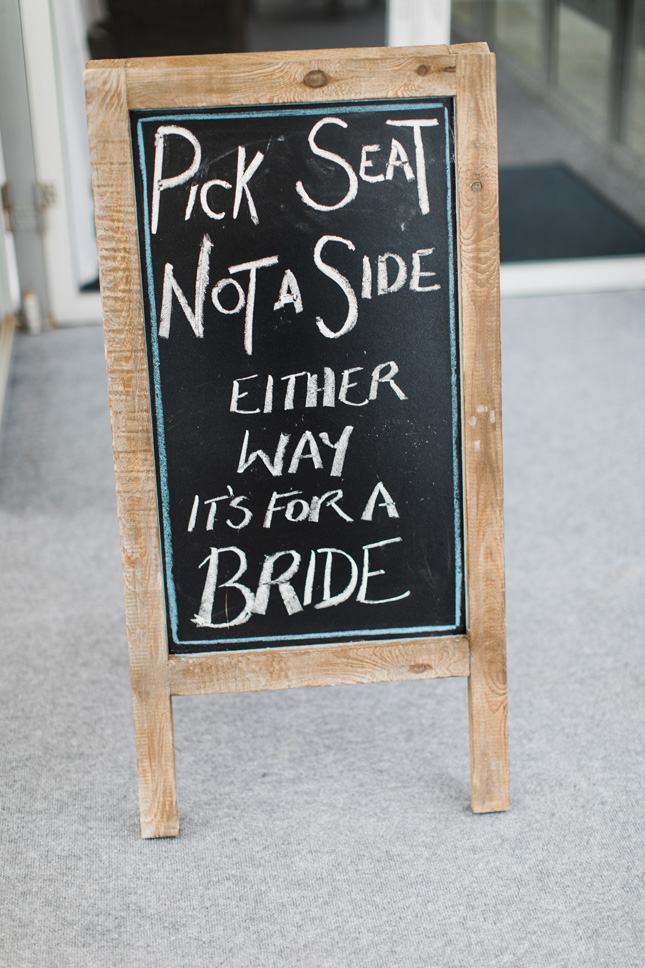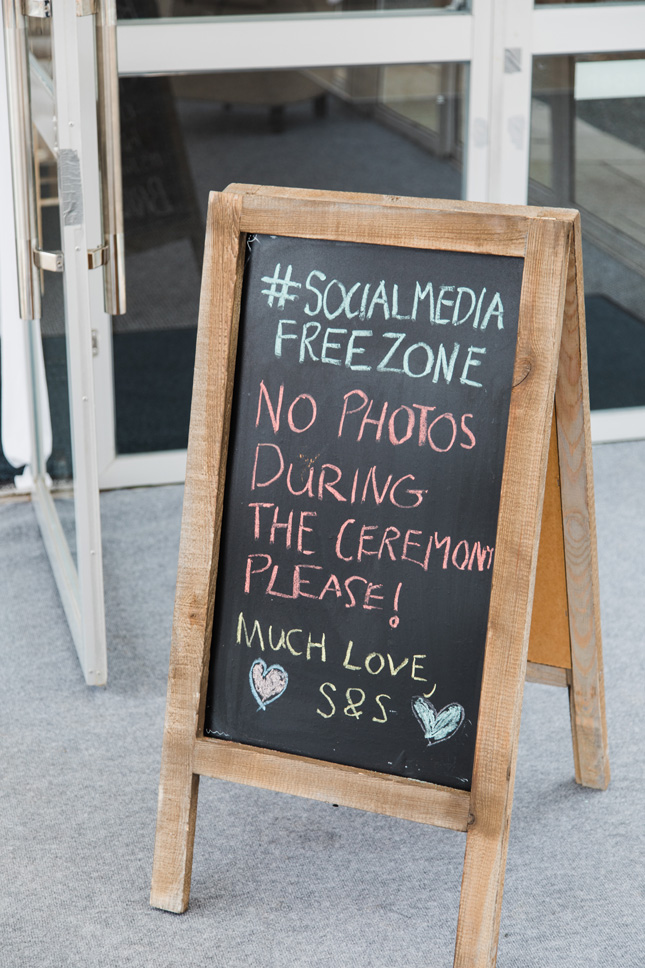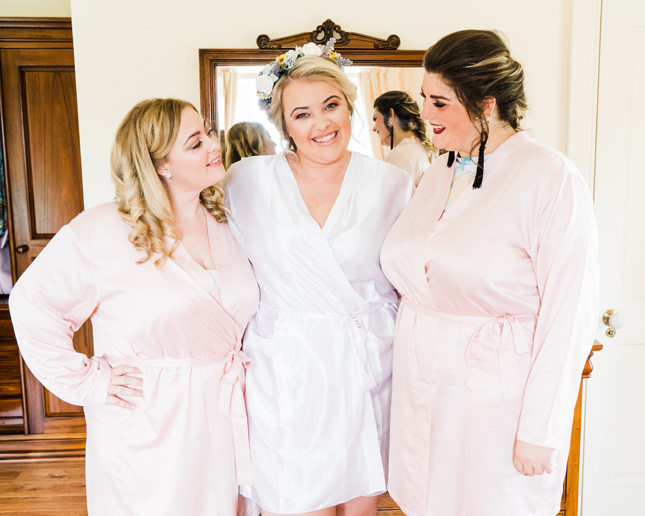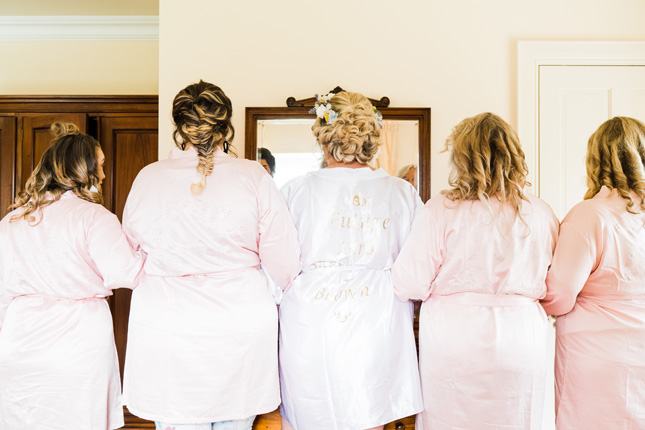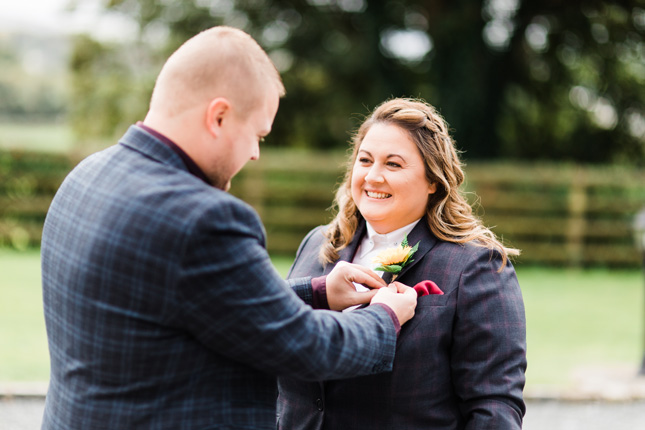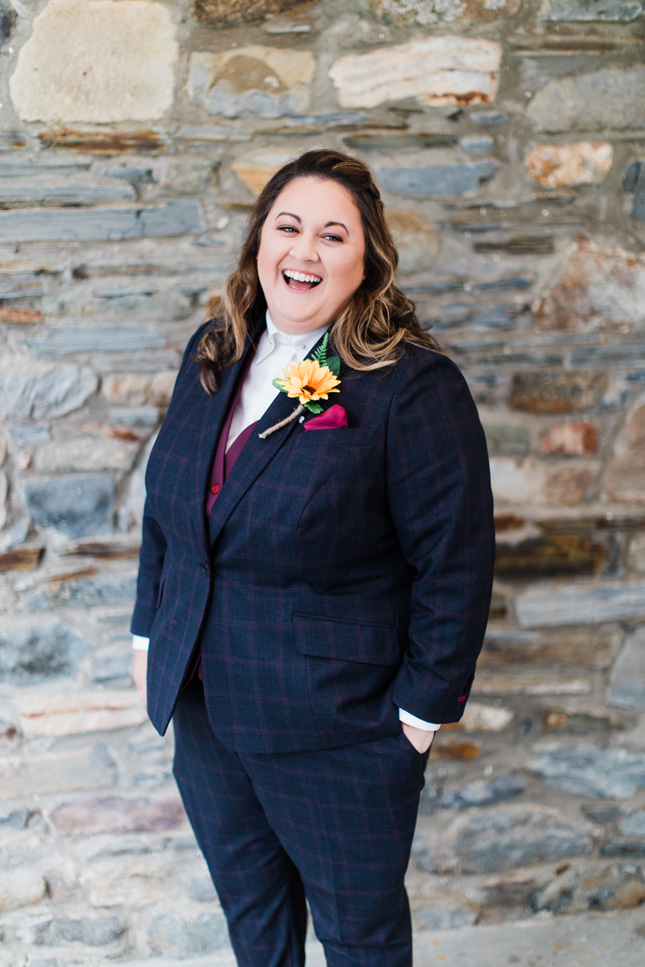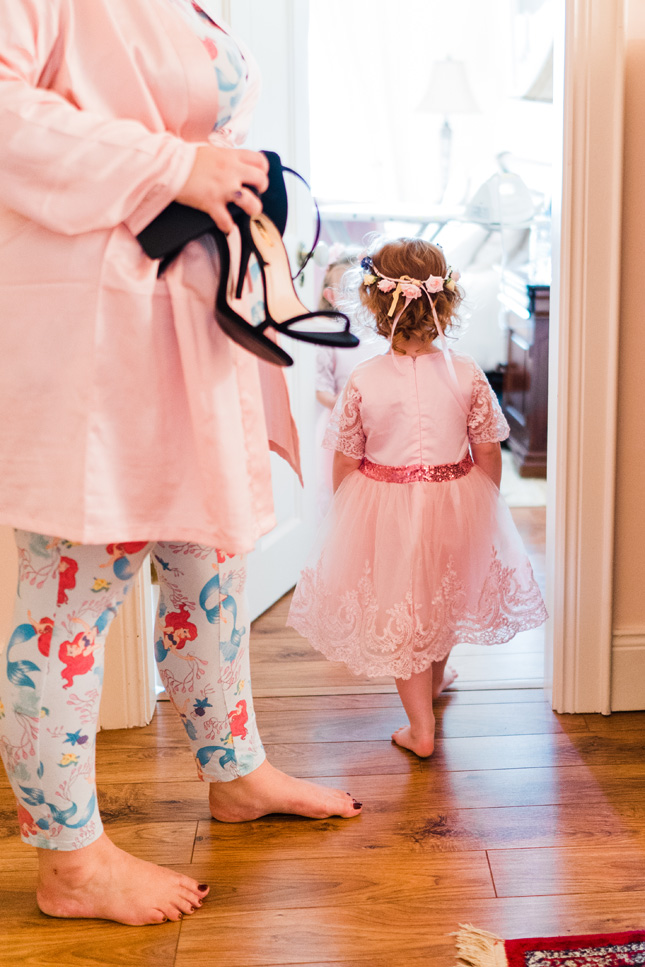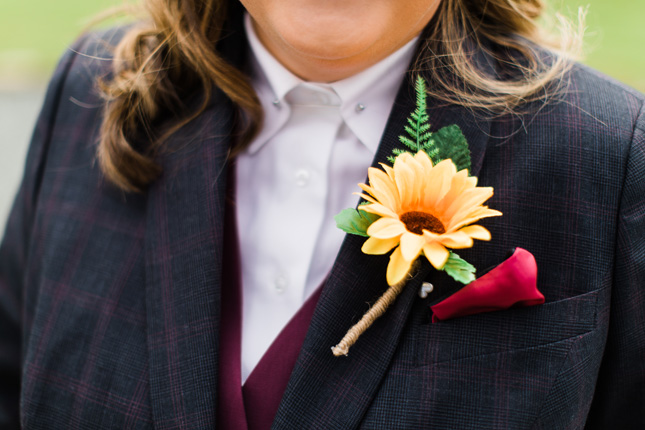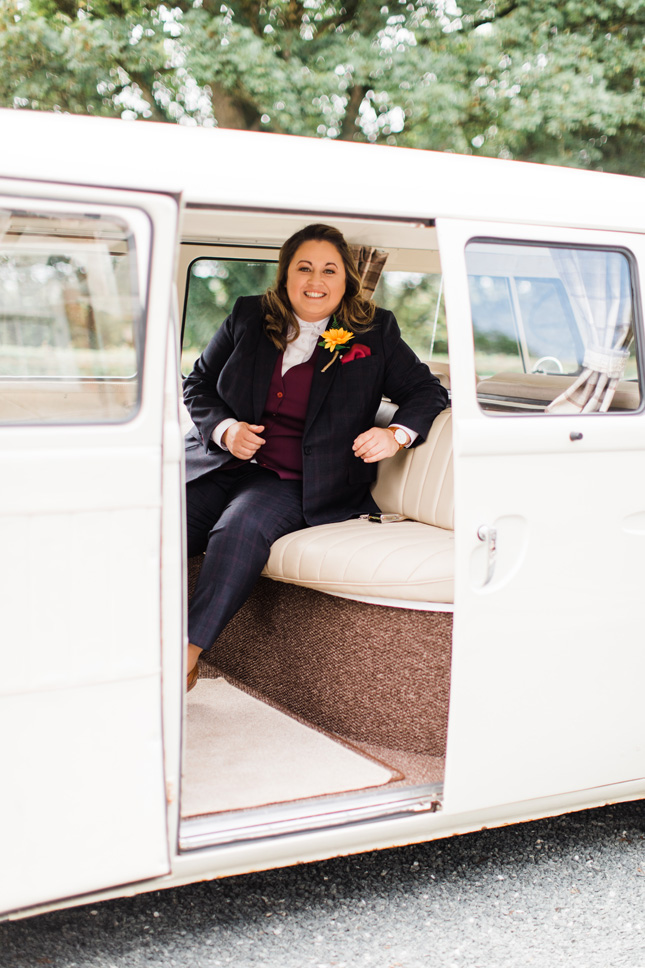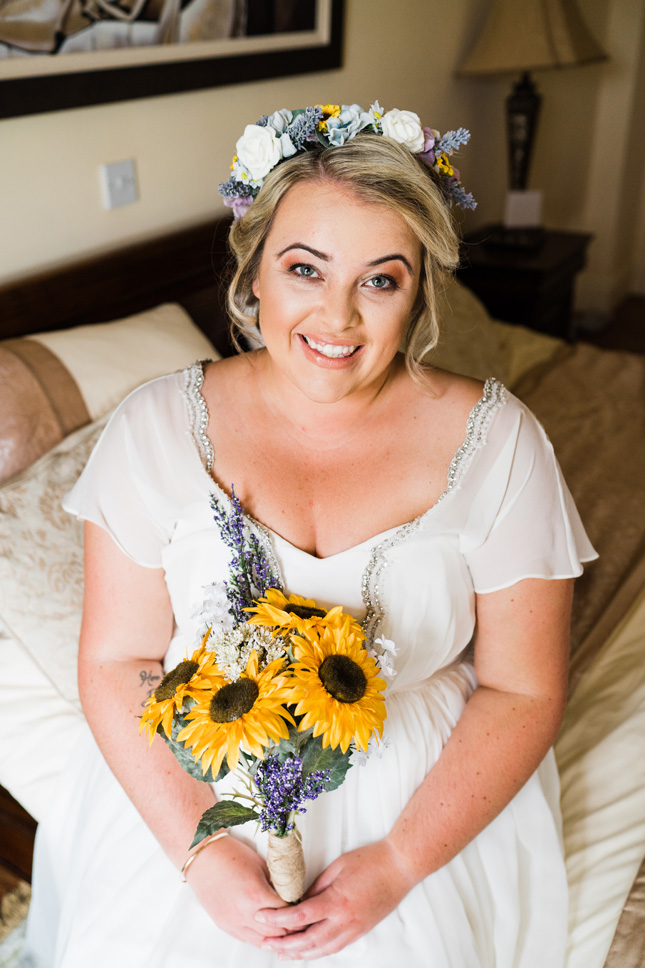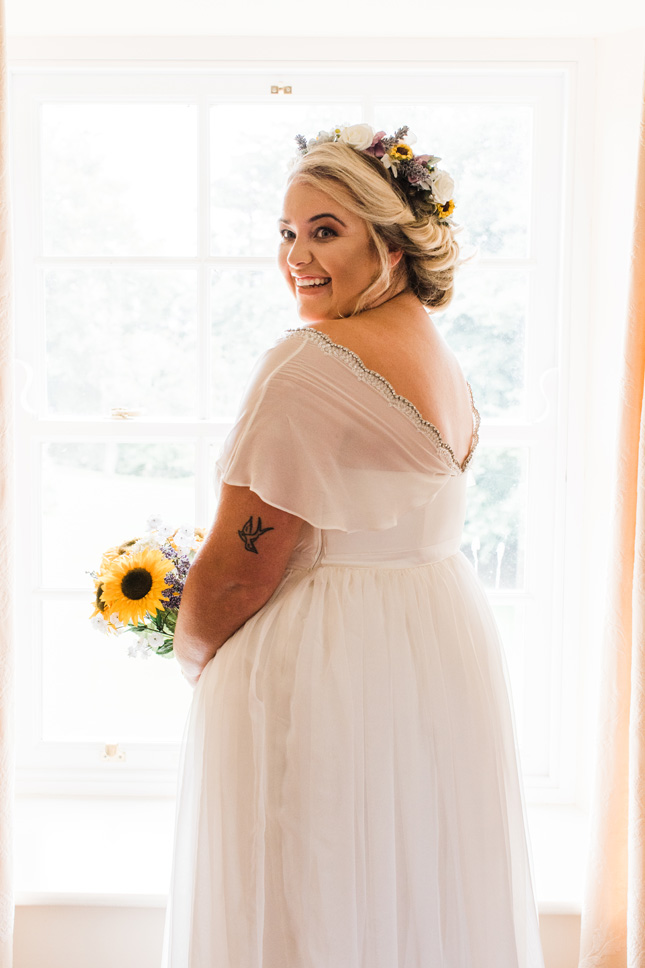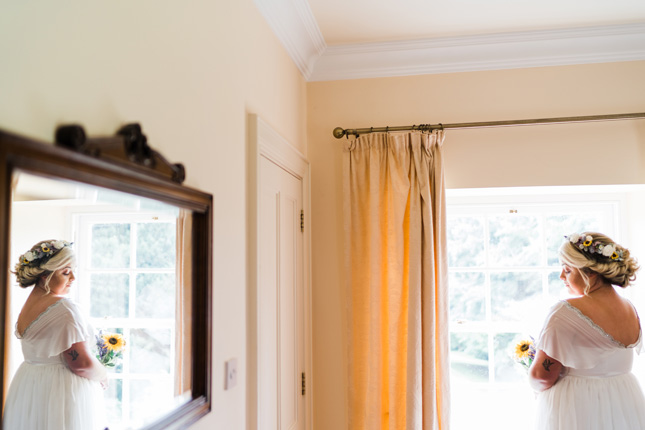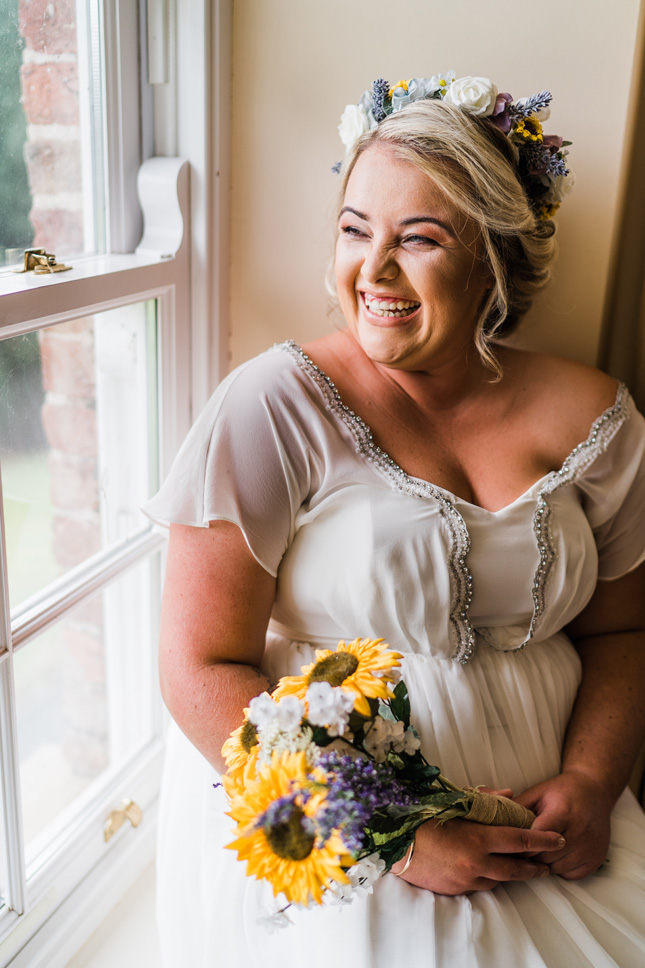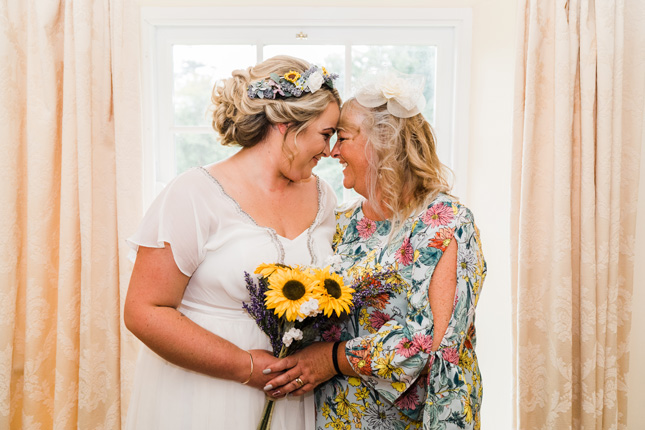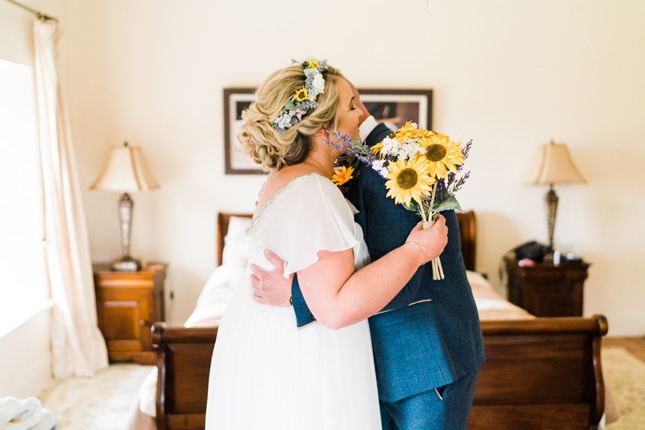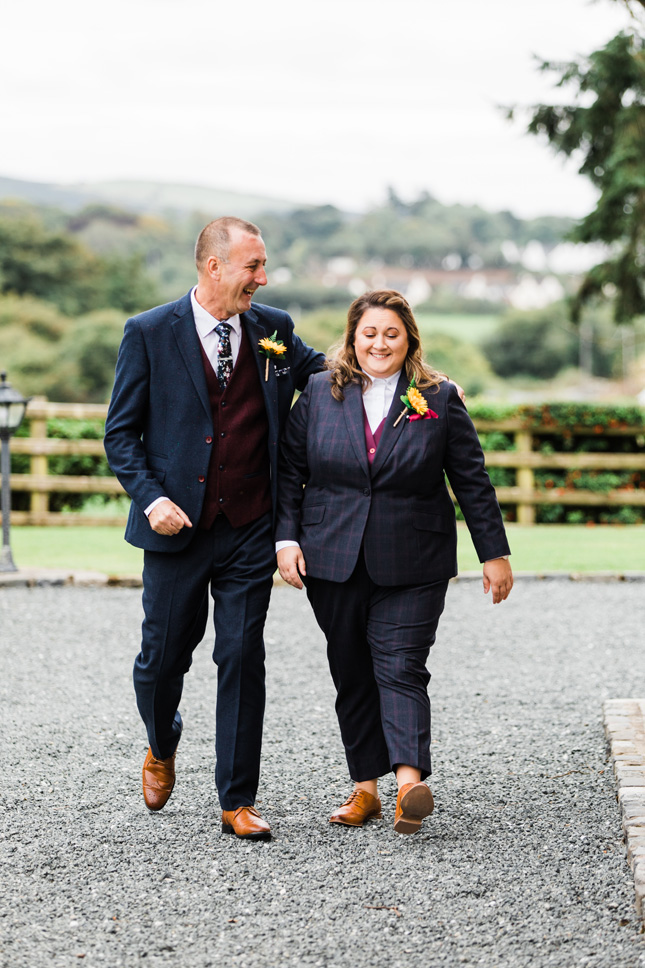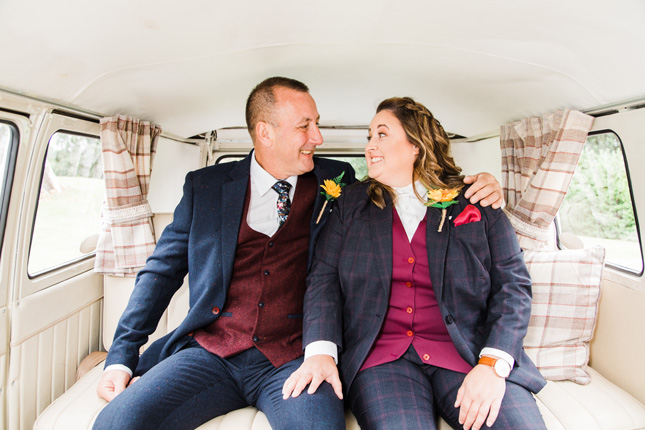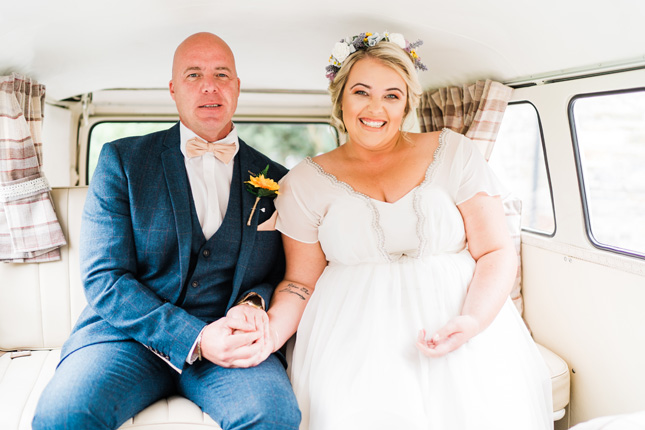 They planned their wedding over two years, and looked at "countless" venues! Their original venue ended up closing down, putting a halt to planning even after they had already booked many of the big vendors for their big day. "It was devastating, and made it so difficult to find a new venue, because most venues have their own caterers and this was a big cost to us that we couldn't really afford to lose. But now, we see them cancelling as a blessing in disguise, because we couldn't imagine having our wedding anywhere else than Drumhalla House."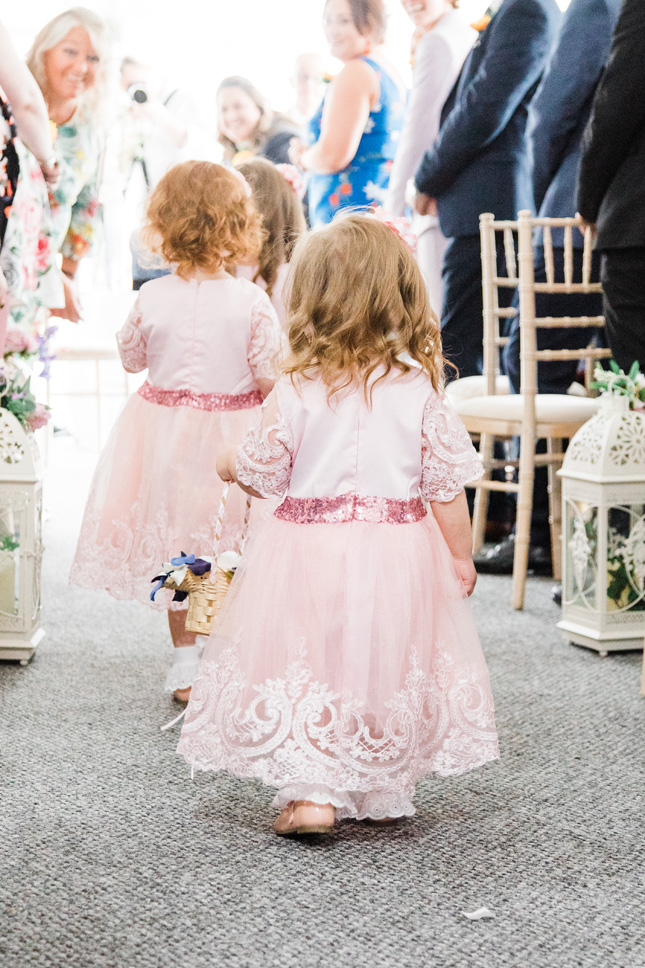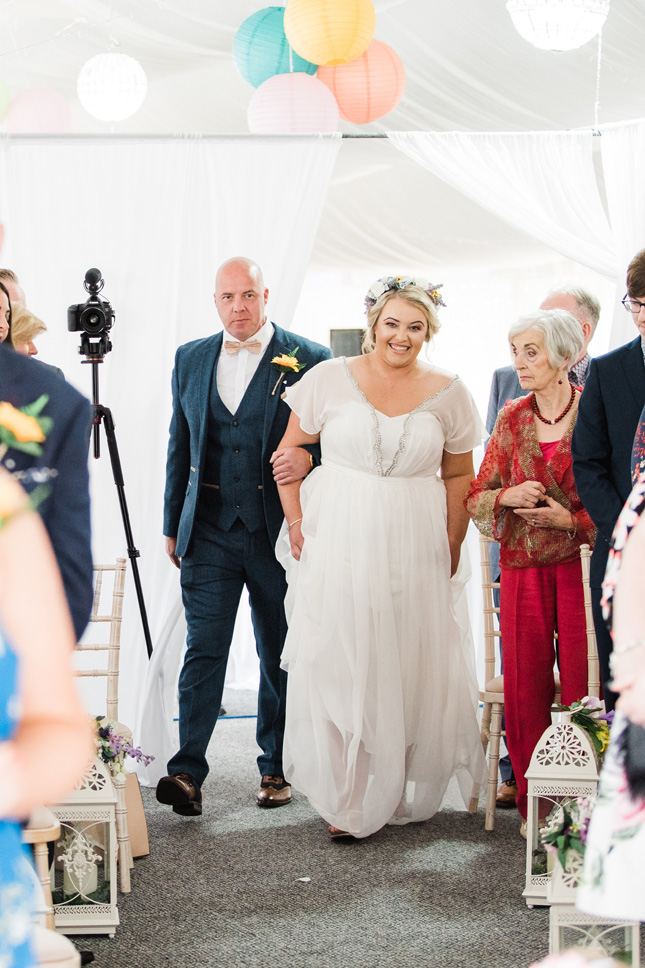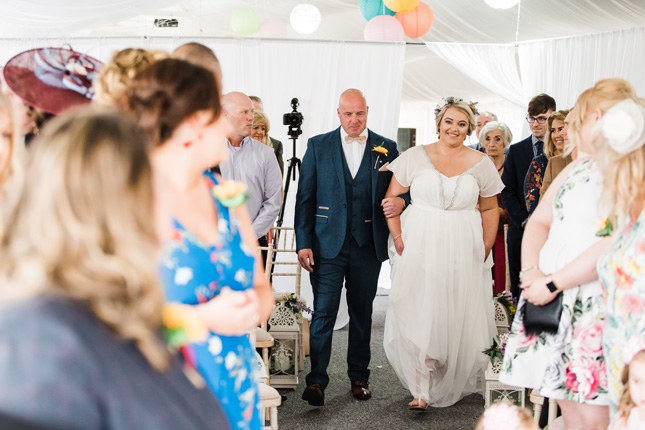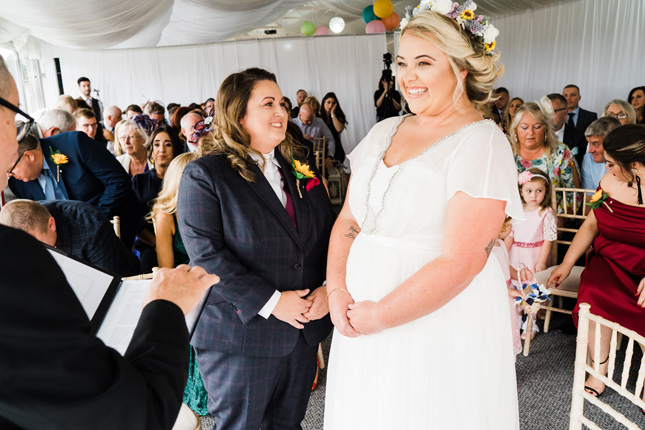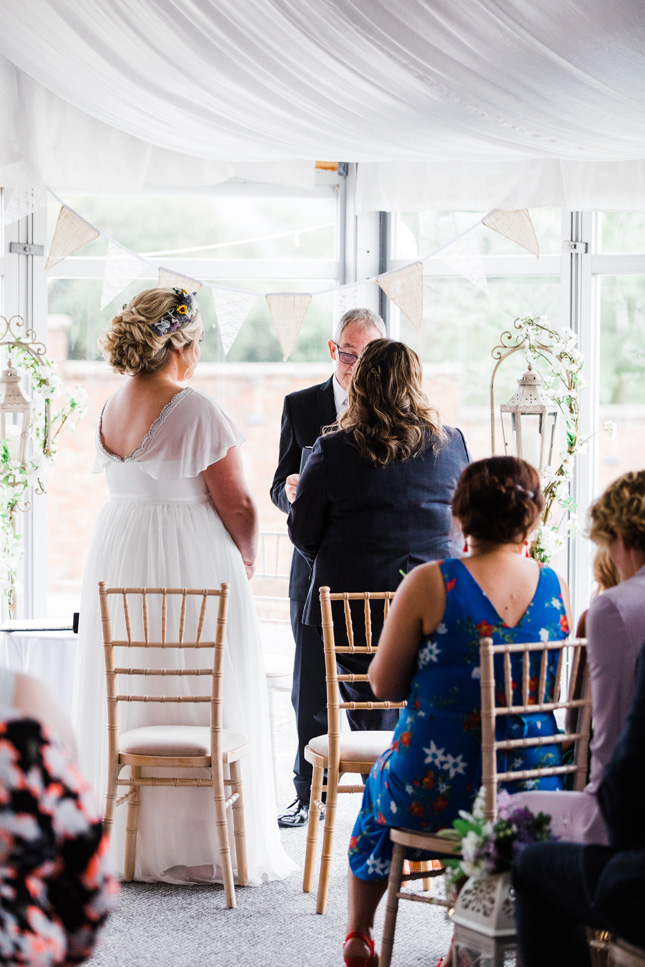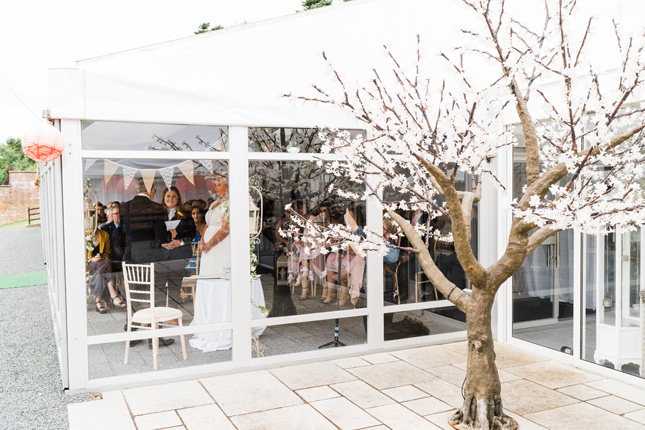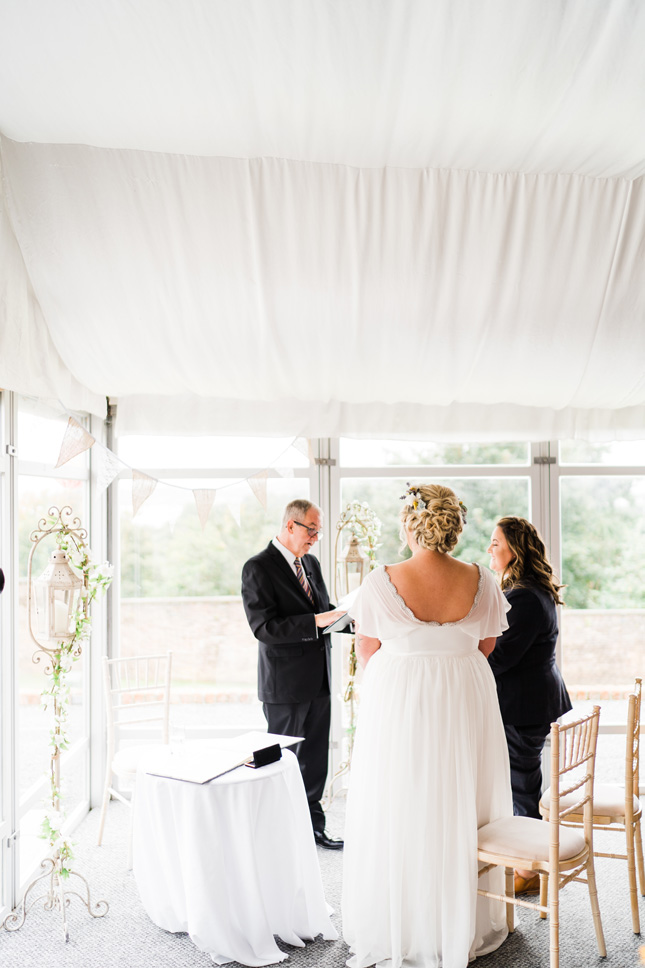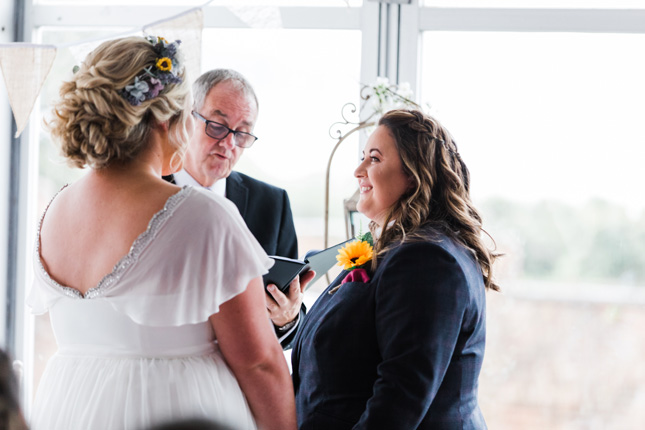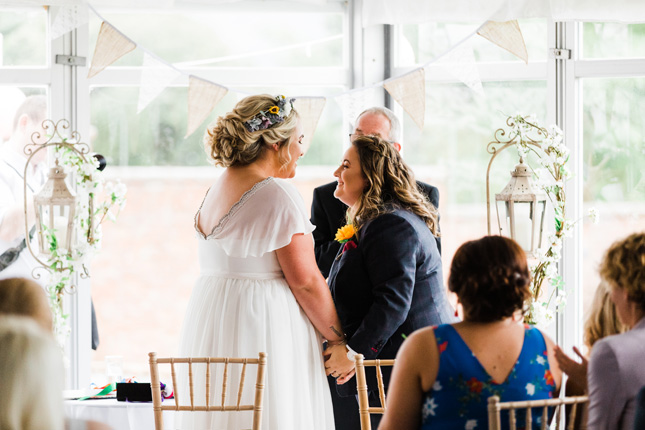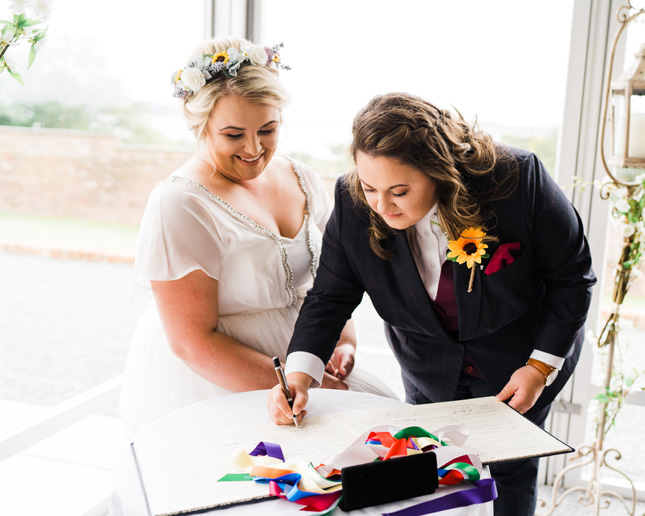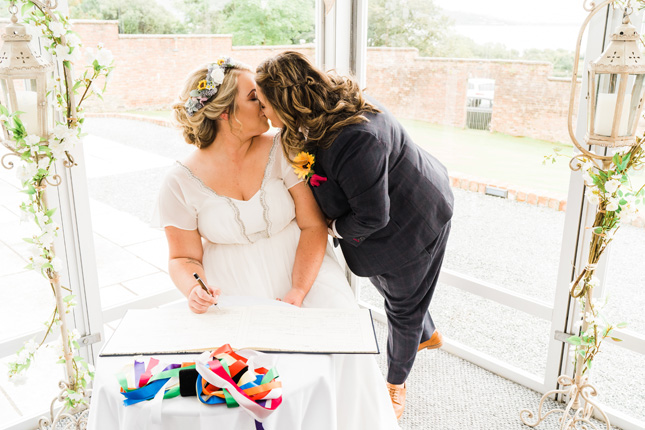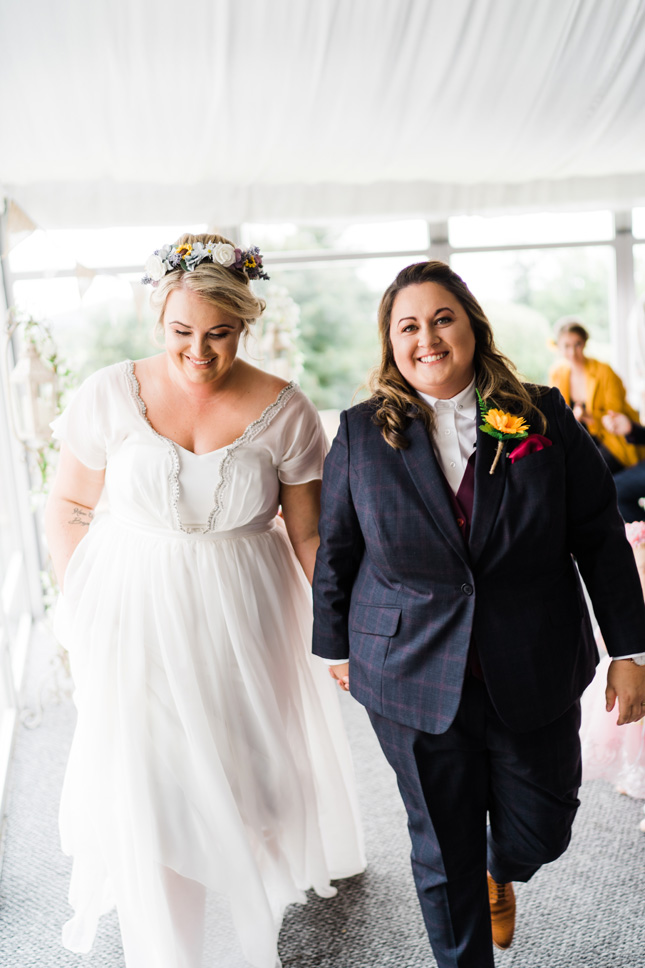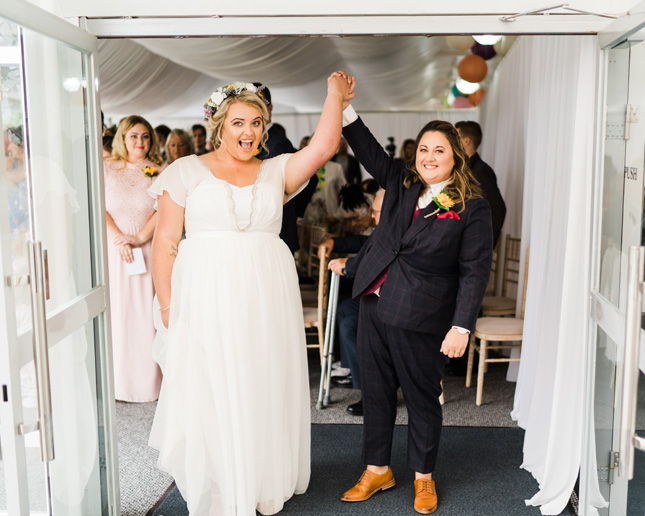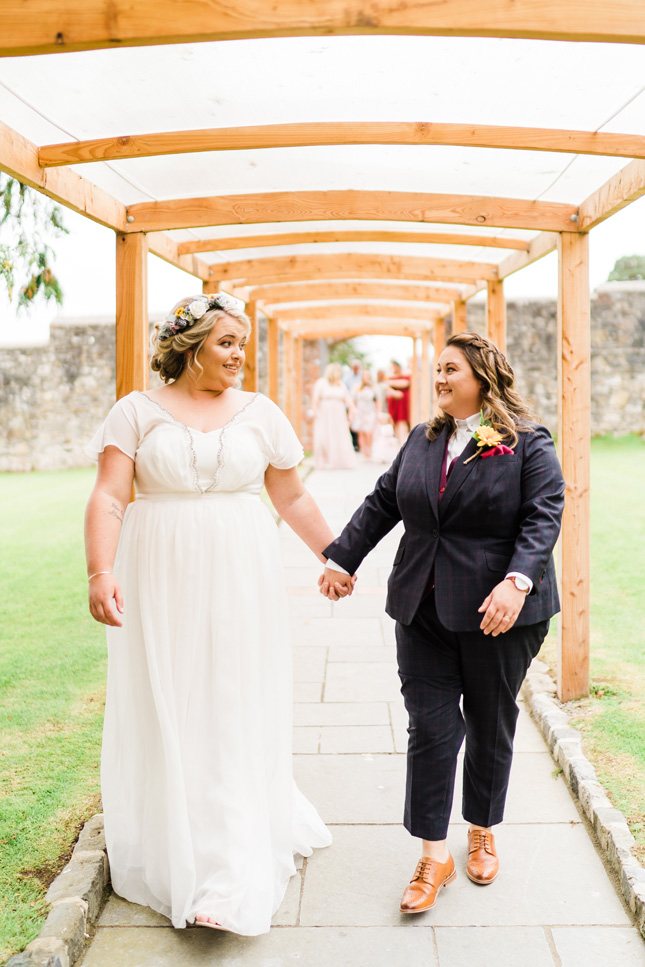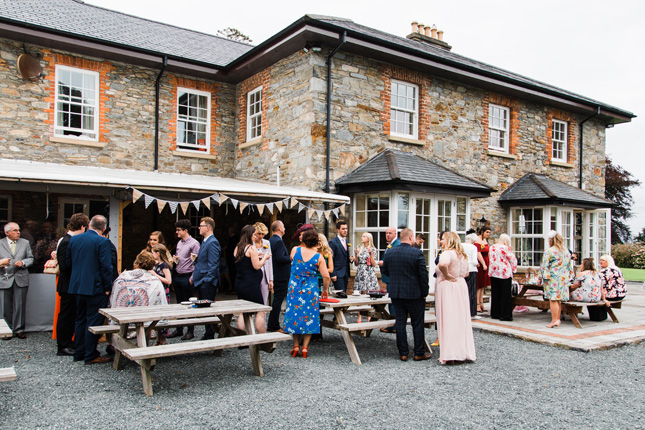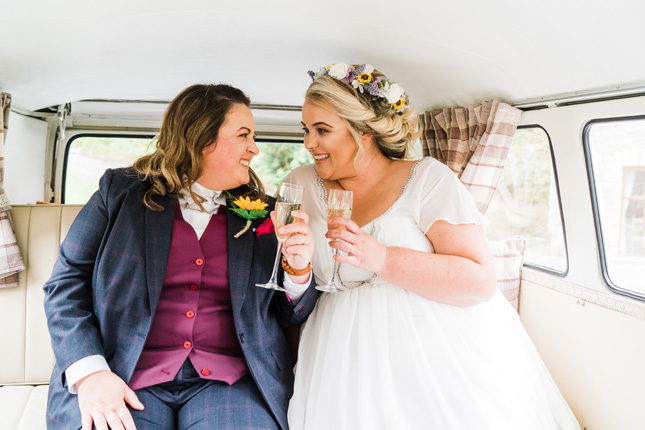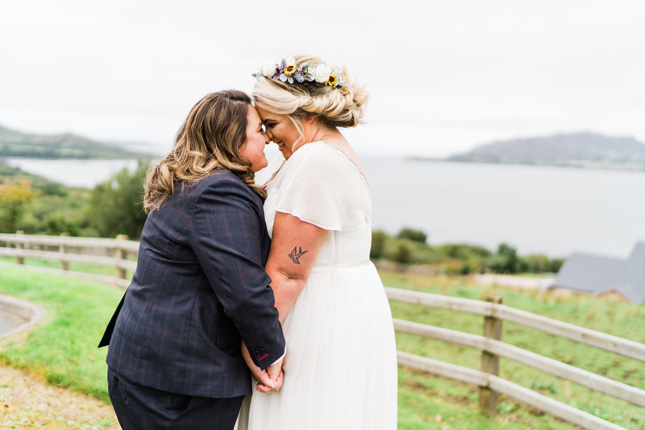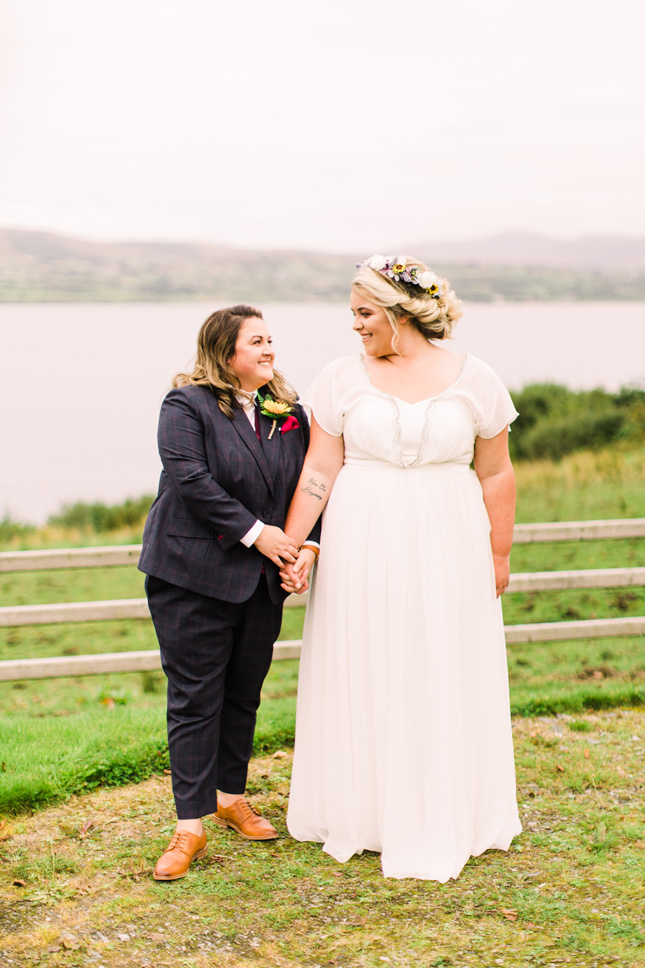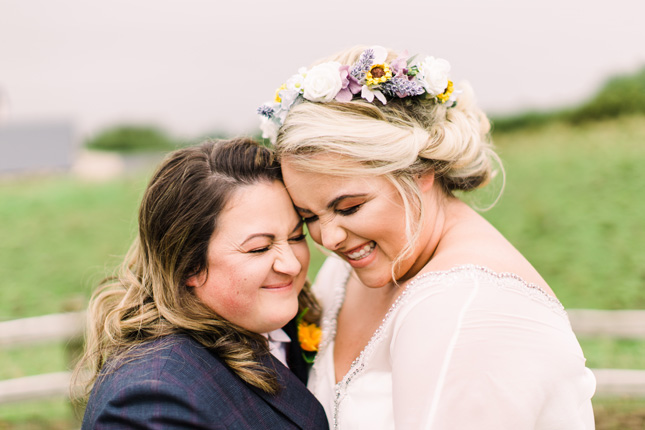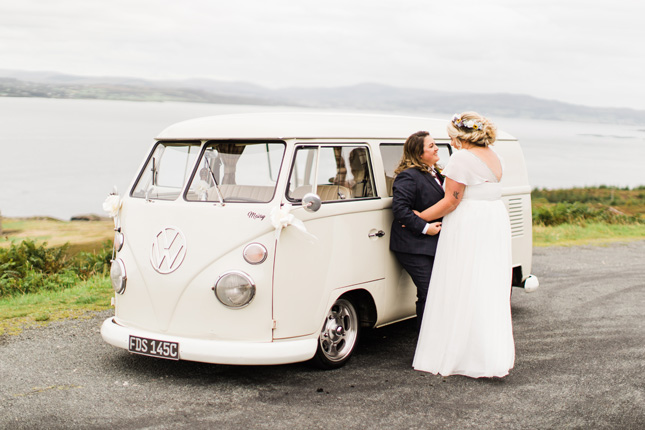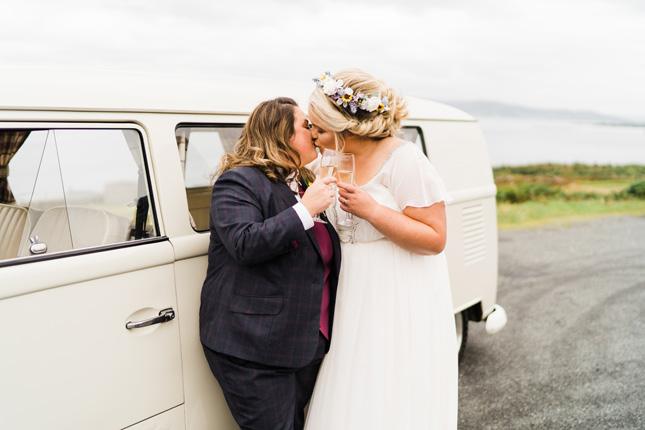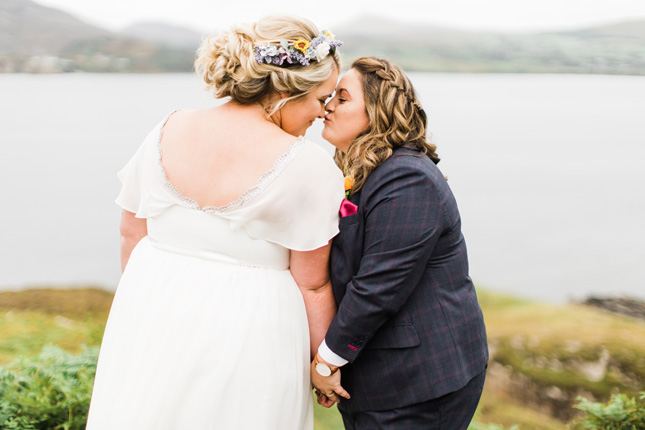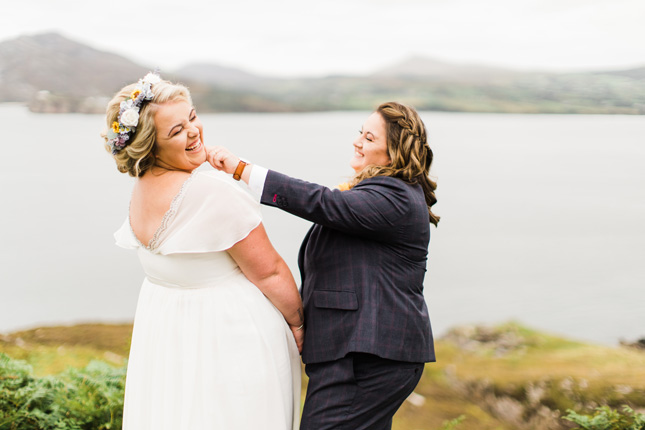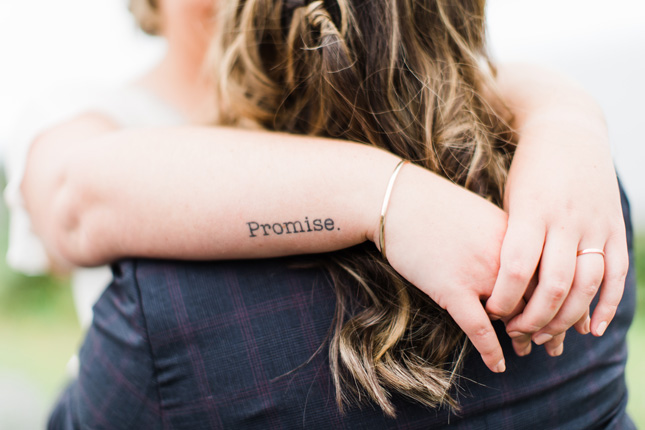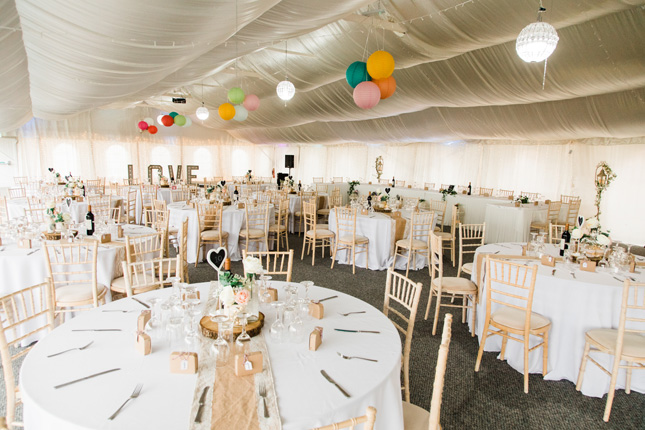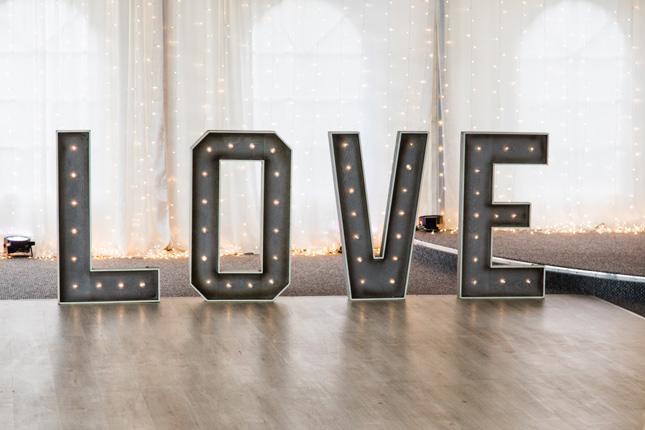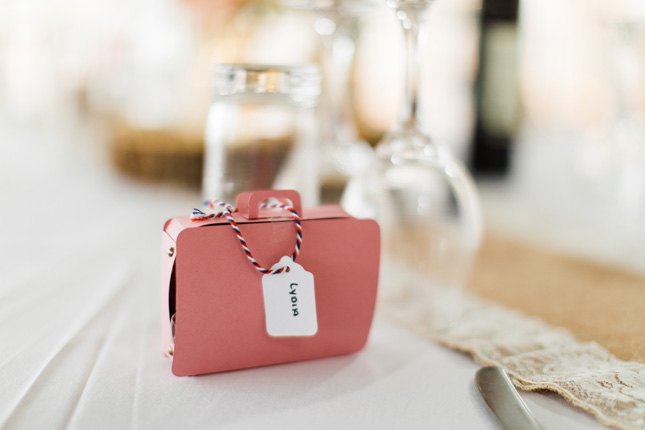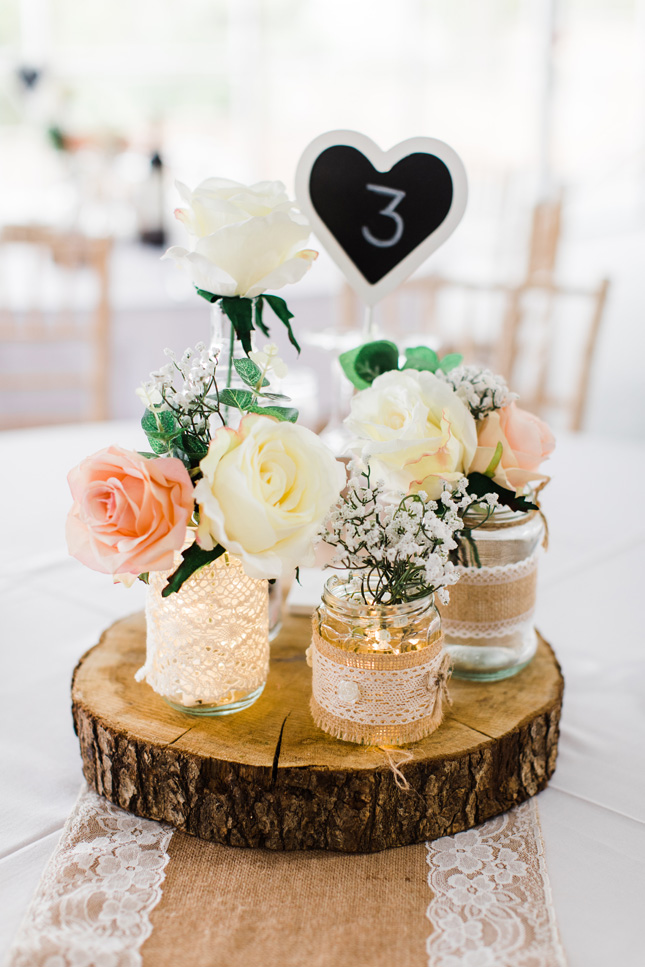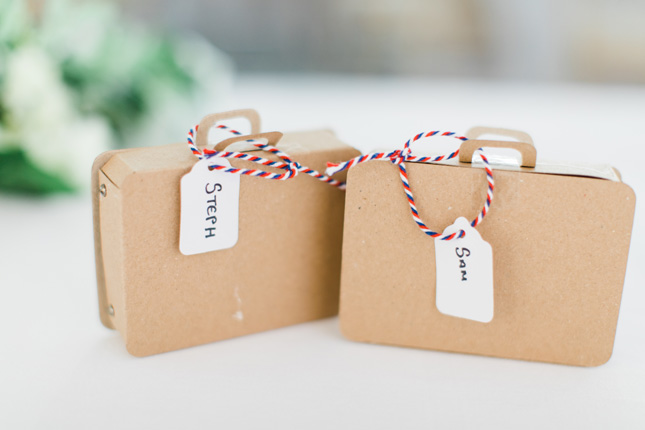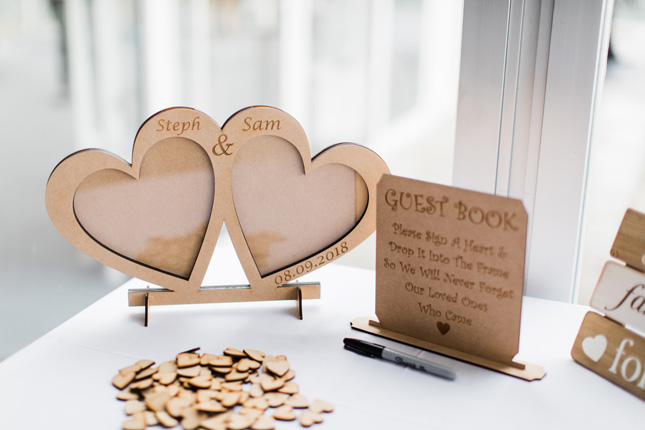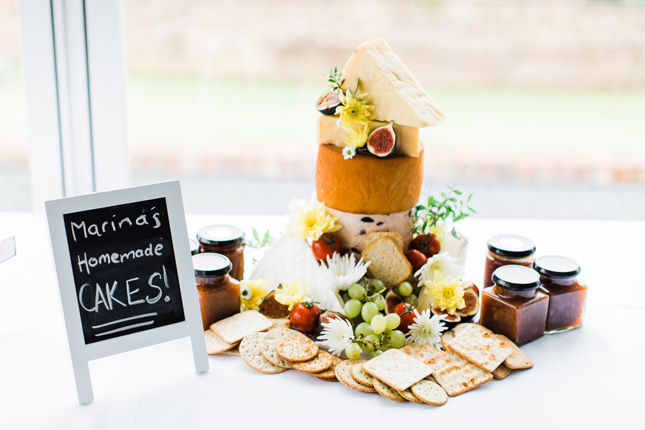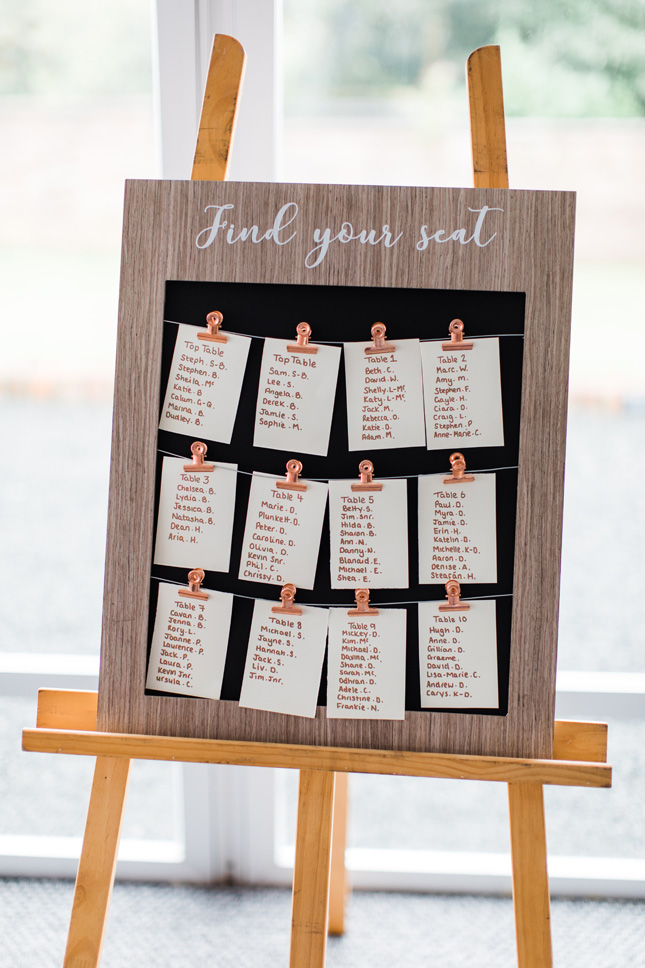 It was the grounds, the buildings and the marquee that sold a Drumhalla House wedding for the pair. "The venue itself was quite a blank canvas, albeit a beautiful one, so was very easy to make it our own with whatever style we wanted. The venue had 13 rooms, split over four houses, on site, which meant that the majority of our bridal party were able to stay on site with us for three days. We had a BBQ on the Sunday and some of our family who were staying in the area dropped by. It was amazing," says Steph.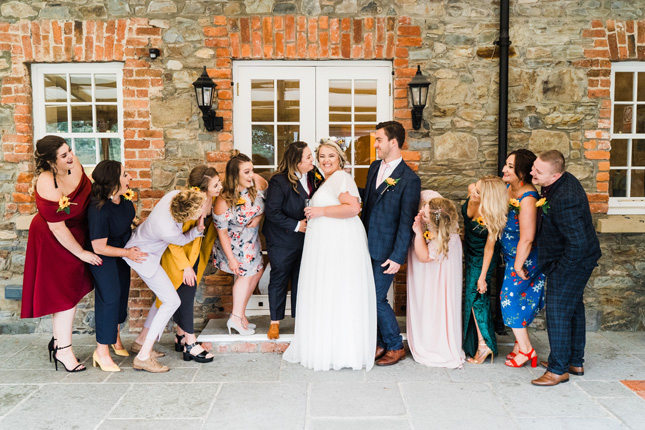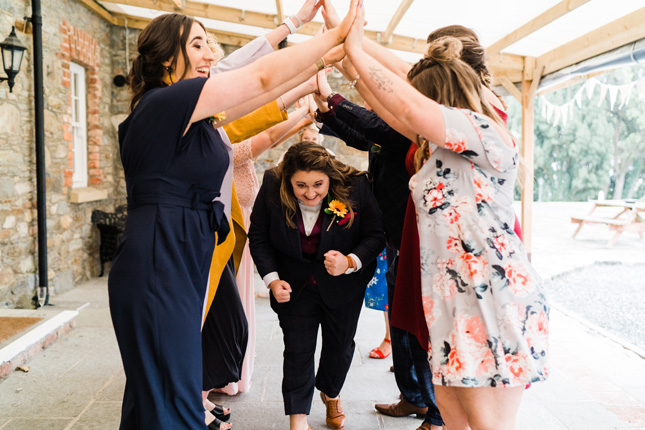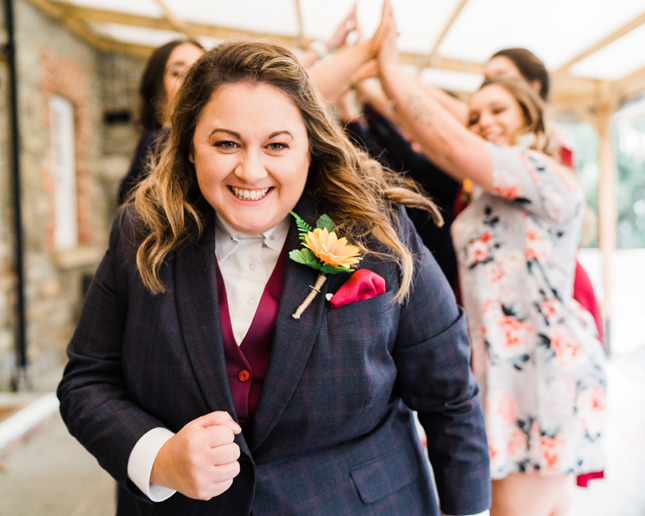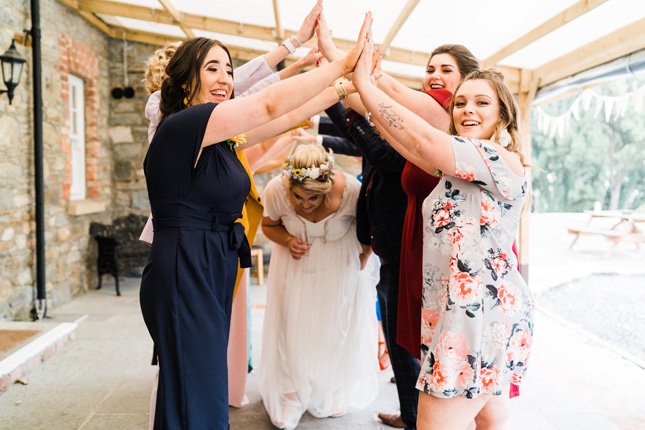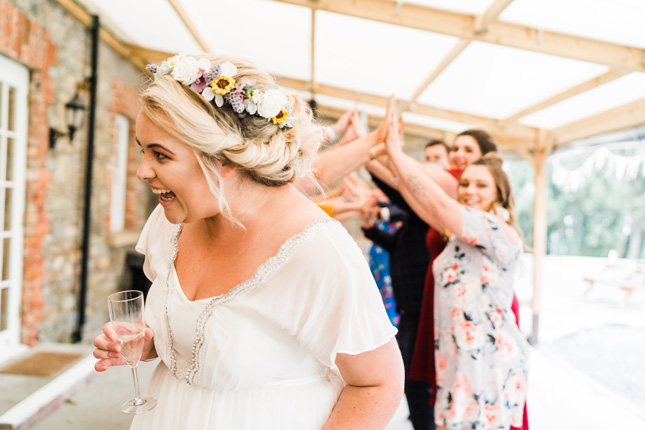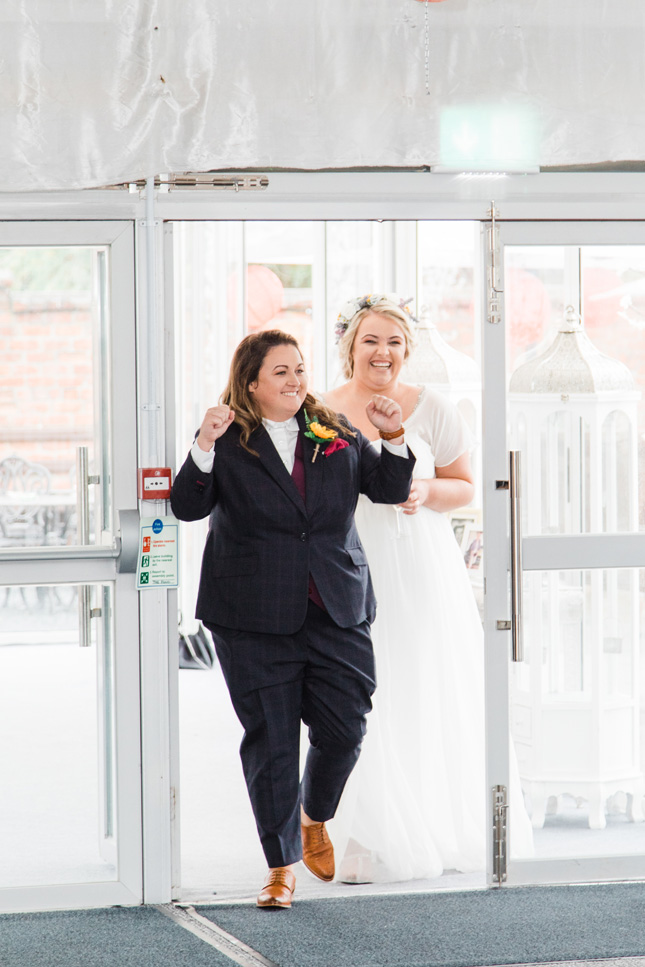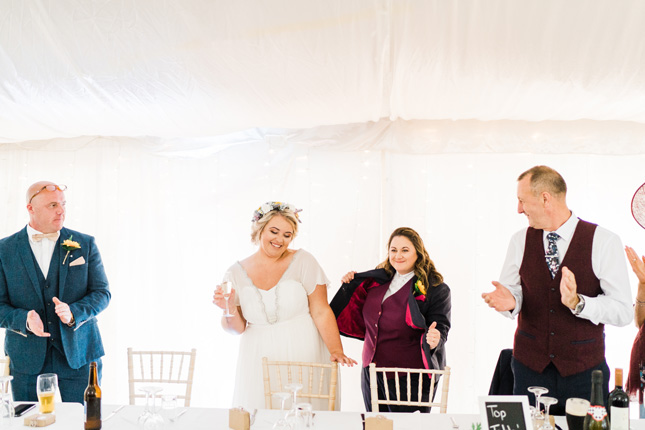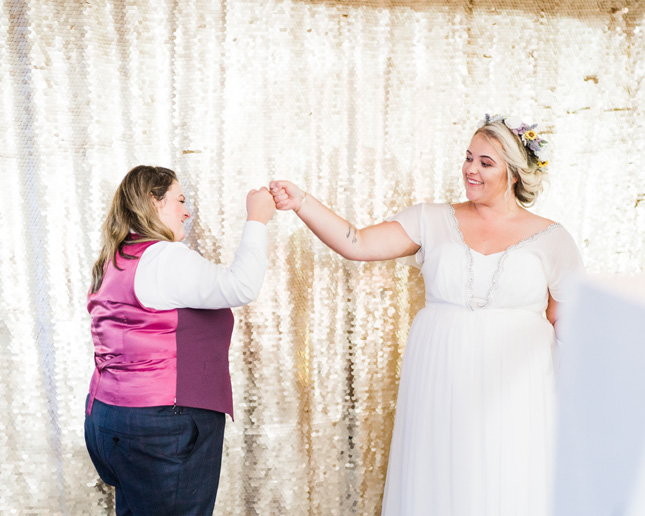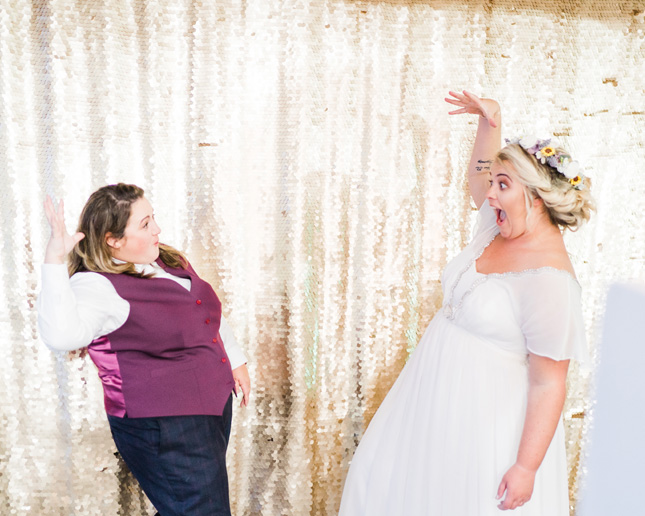 A ceremony full of laughter, a Volkswagen campervan as their transport, prosecco, beers, homemade scone bread at their reception drinks made for the perfect recipe for the day, and a short drive for their couple portraits made for some gorgeous memories. "We were taken on a drive, and stopped off at some beautiful viewing points for our photographs. The last stop off we had, the heavens had opened and it was raining so hard! There was a wall, not huge but not a tiny wall, and the photographers wanted us on the other side of the wall. My favourite memory is seeing our photographer, videographer and driver all helping Sam over the wall in this wedding dress in the torrential rain. It was hilarious," laughs Steph.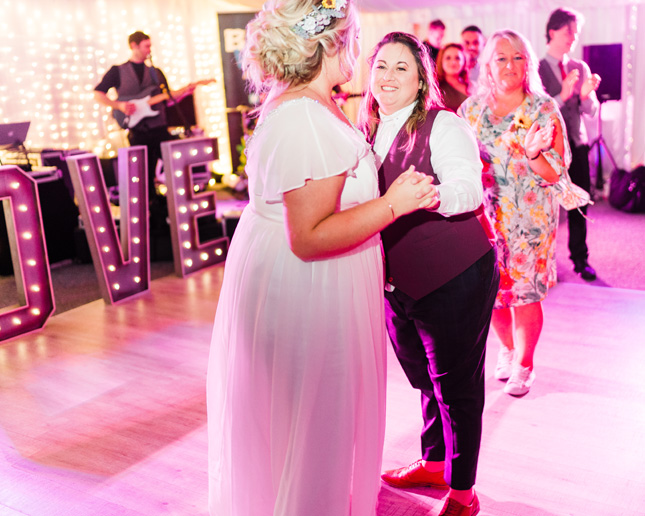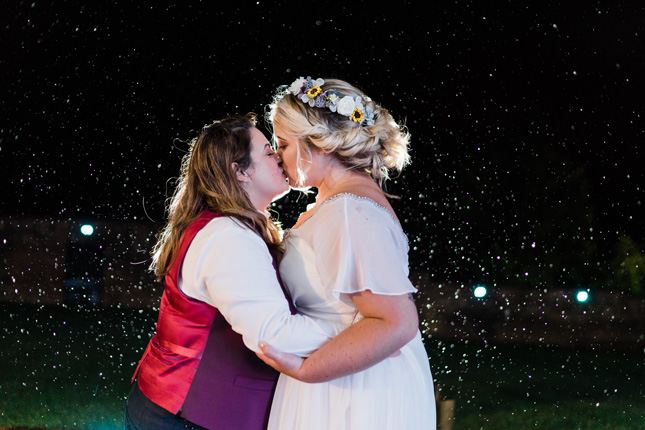 The only thing they would do differently about their gorgeous Drumhalla House wedding day is eat some of the food they had put on for their guests - a familiar tale for many recently married couples. "If we had to do something different, it would be to make time to eat and appreciate all the delicious food we had provided. We were full of adrenaline and excited belly so food was not on our list of things to do, but on Sunday, oh my word do we wish we had eaten more!" says Sam.