A beautiful autumn day at Bellinter House was the dream for this gorgeous couple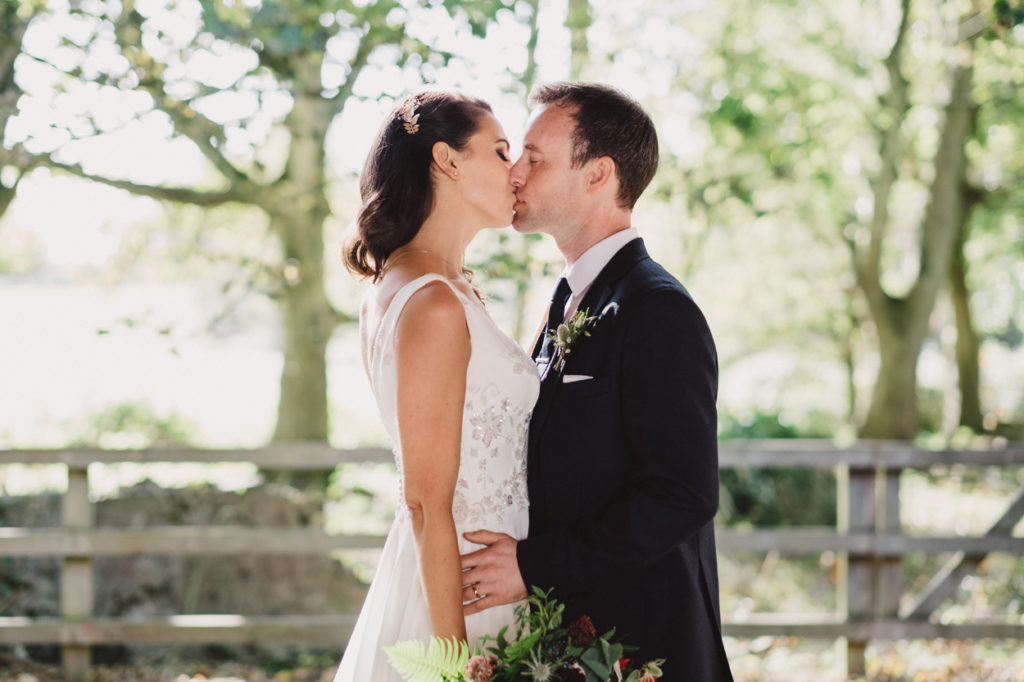 Sabine and Justin met in true Irish fashion - in the pub! "It was my leaving night out before moving to England, and in true Dublin fashion, the pub was Coppers!" laughs Sabine. "We kept in touch when I was in England and after about six months we decided to give long distance a go. It worked out pretty well! Six years later I had moved back to Ireland and we were engaged."
Justin popped the question while they were abroad in New Zealand. "We went on a hike and came to a beautiful huge waterfall which was aptly named 'Bridal Veil Falls'. Justin decided this was 'the place' and ran back to the car "to get the go-pro" (aka; the beautiful pink sapphire and diamond engagement ring he had picked out two months beforehand). He popped the question at the end of the hike at the bottom of the waterfall, very romantic!"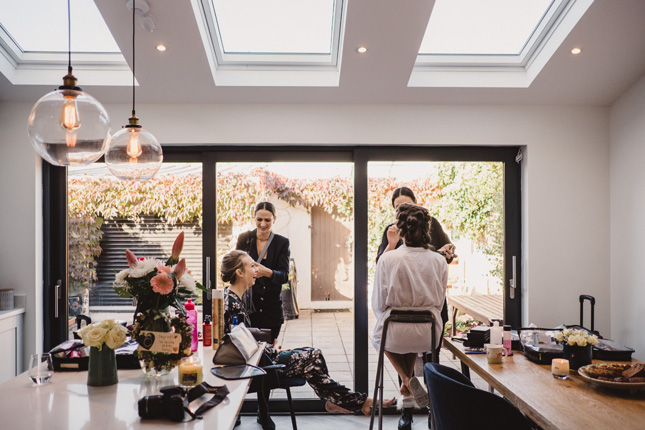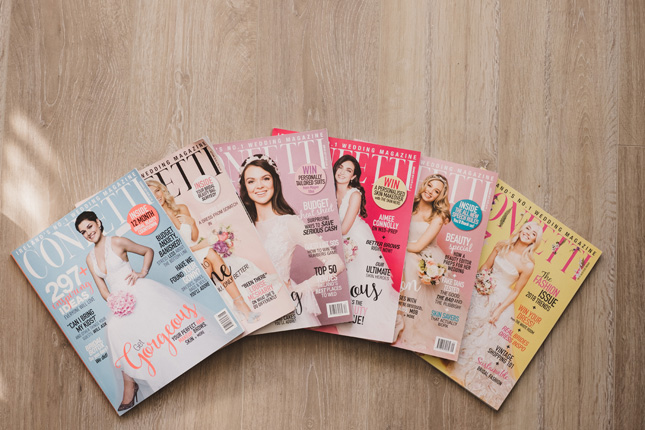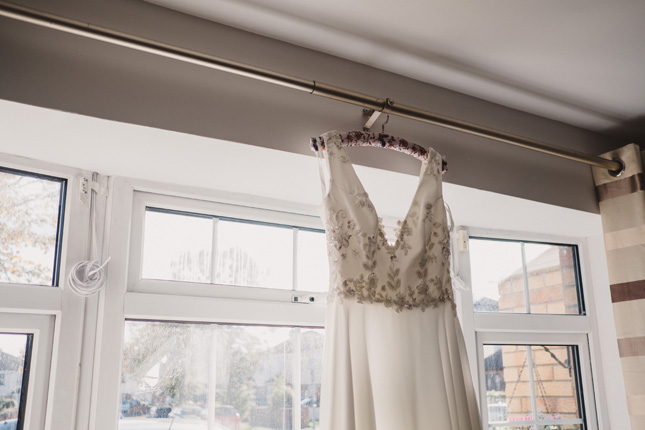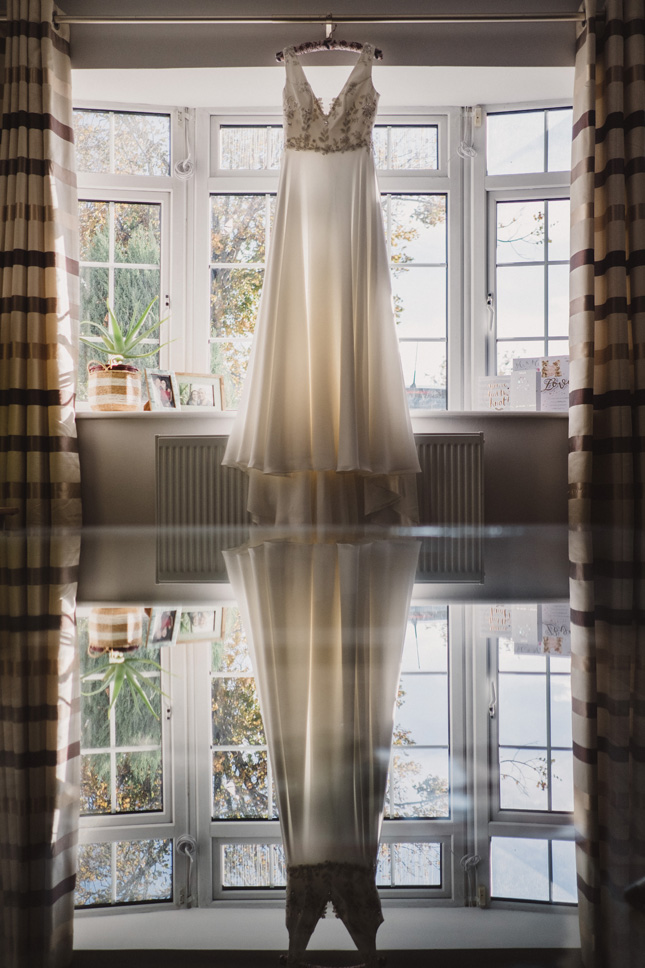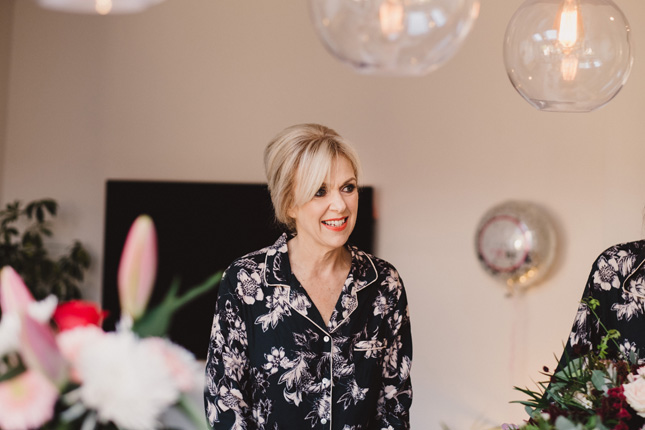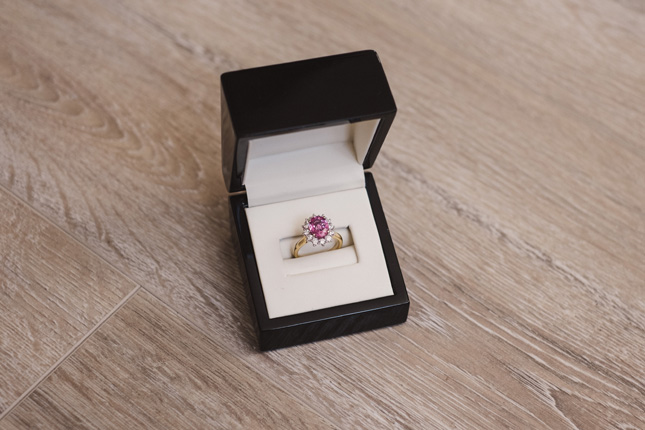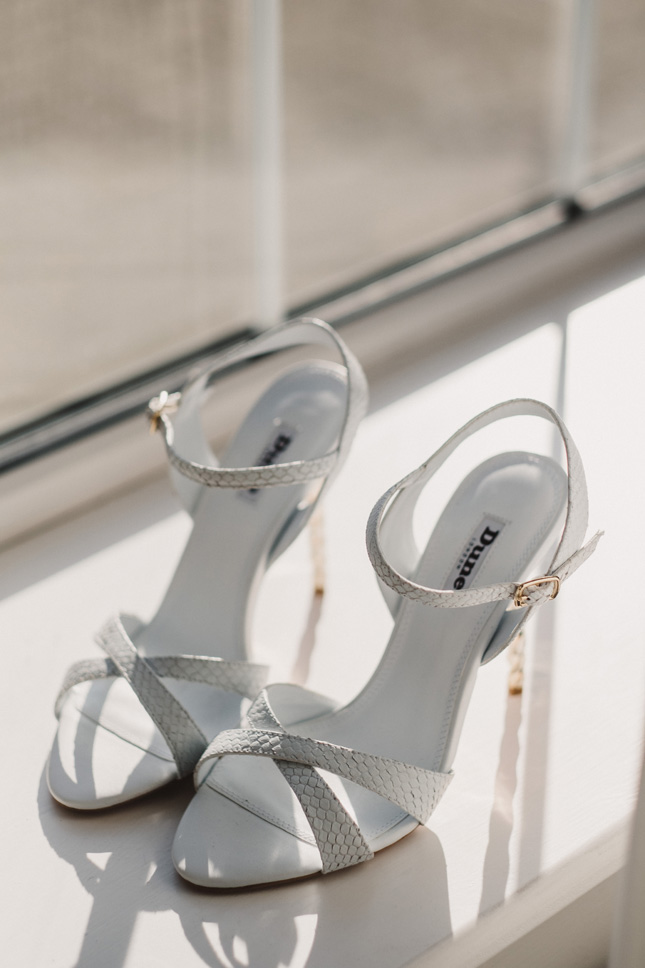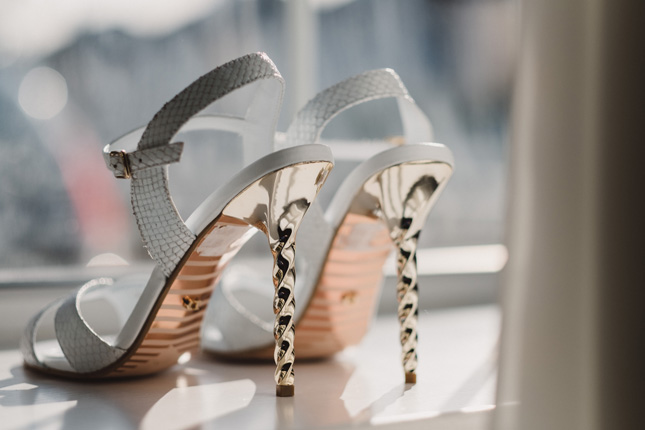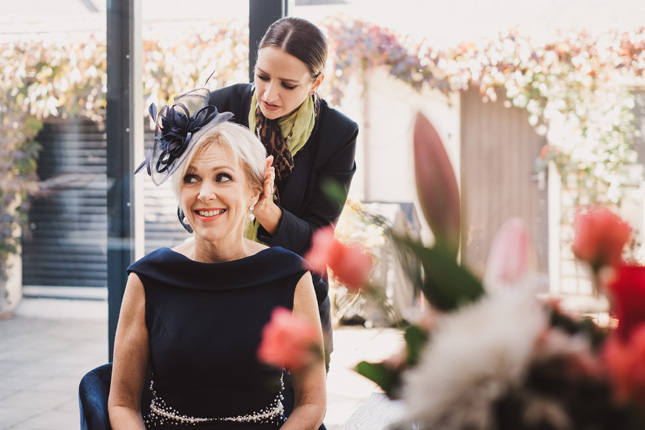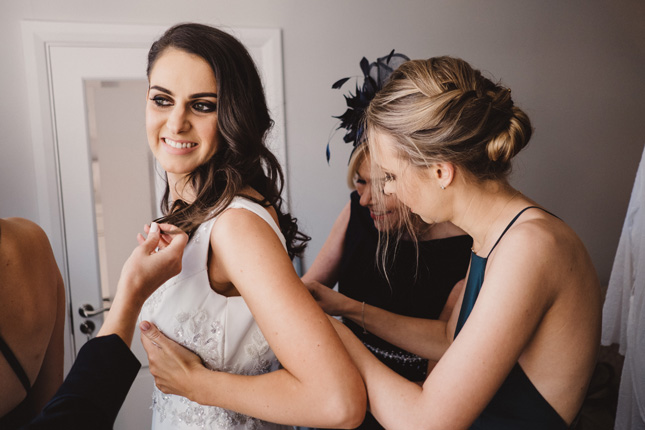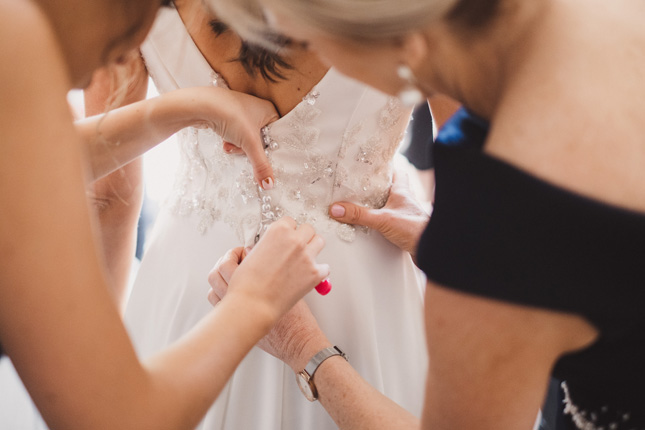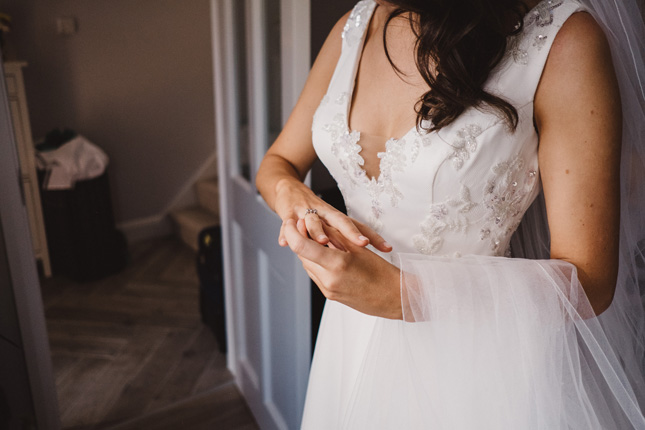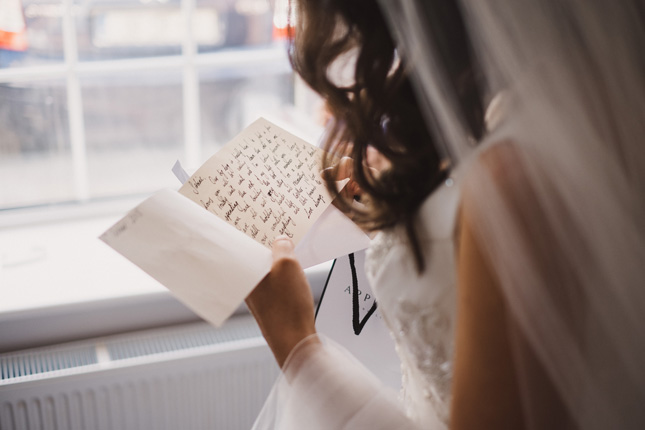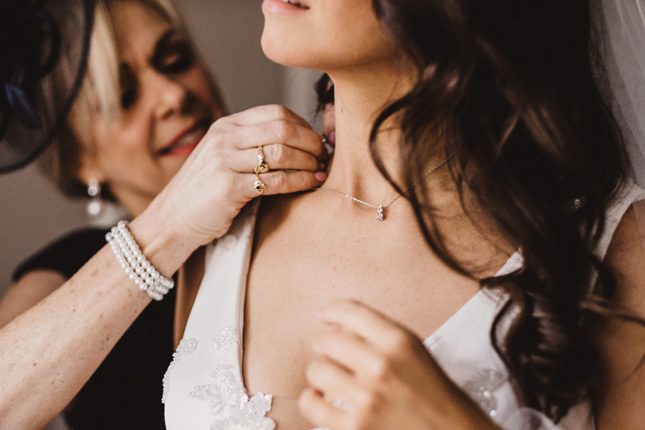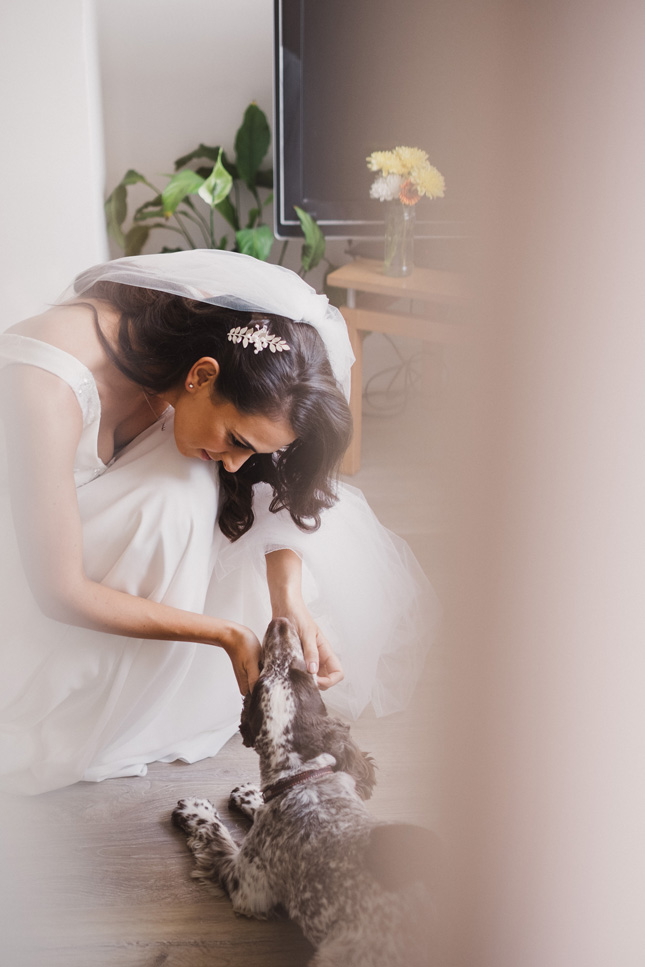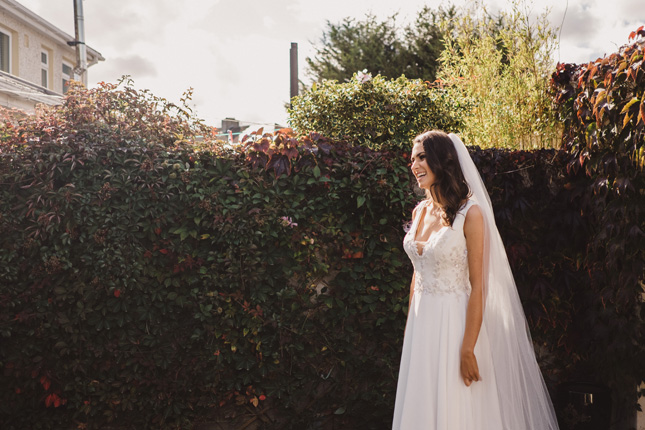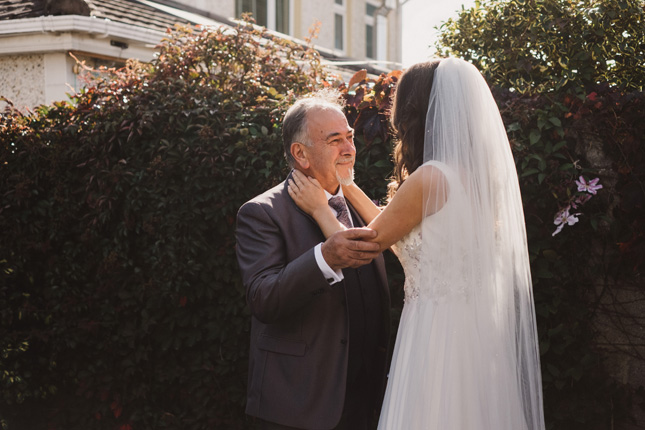 The looked at a huge number of venues when they started planning, but they fell in love with the "funky and laid back style" in Bellinter House. "We loved that we were able to have exclusive access to the venue for the day and that there was plenty of accommodation for all our guests. The rooms are all totally different and really stunning and the Bridal suite was amazing! Everything about Bellinter is just so cool, a perfect mix of old and new. It's been so well renovated. The grounds all around the venue are so beautiful, there are loads of lovely spots for pictures! As good if not better than all else was the food, which was outstanding, both on the day and the day after. As such, Bellinter House really ticked all the boxes for us!"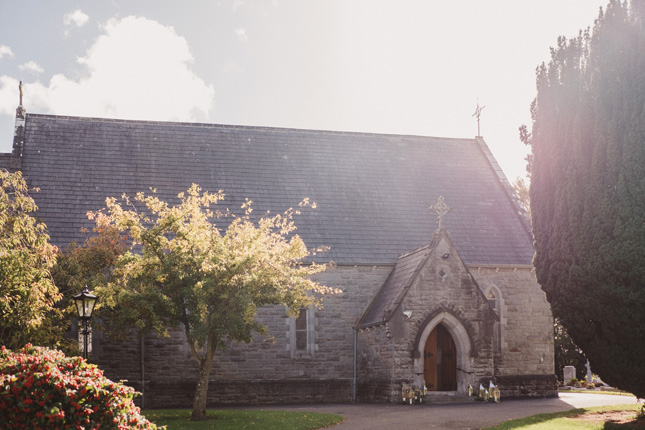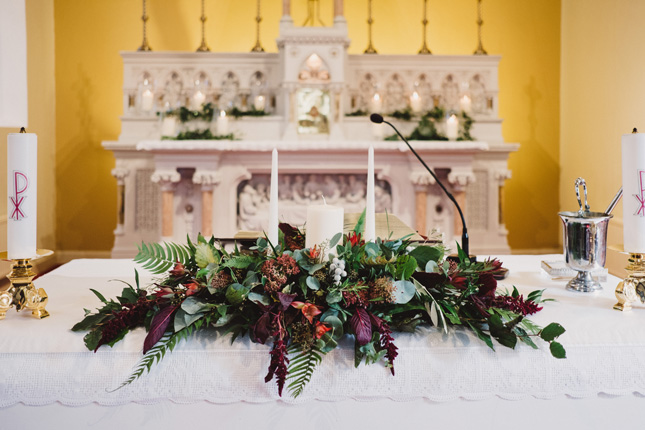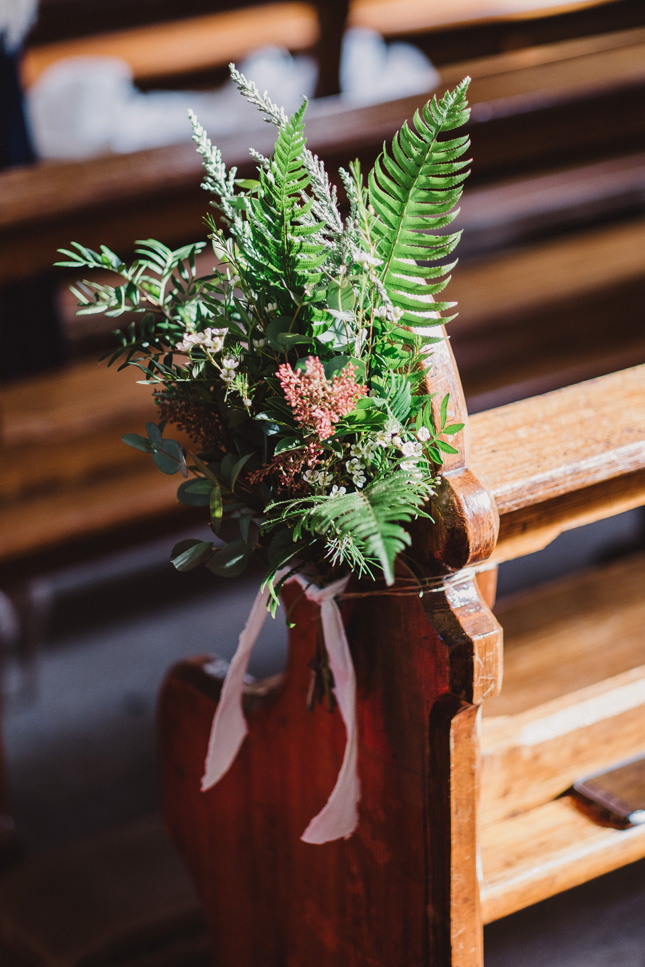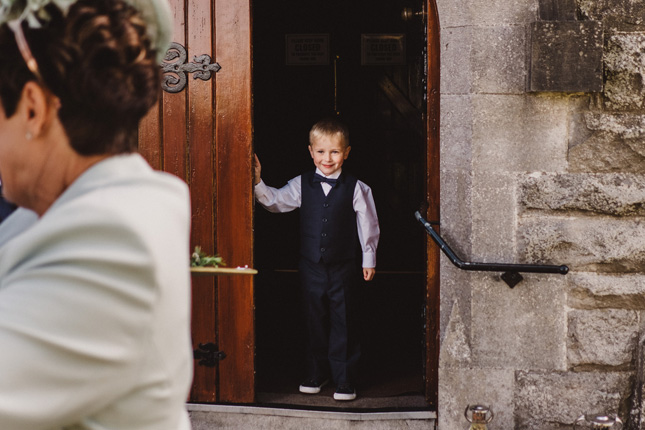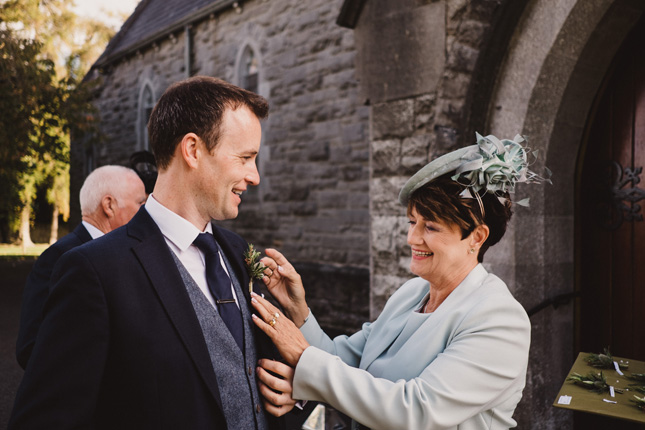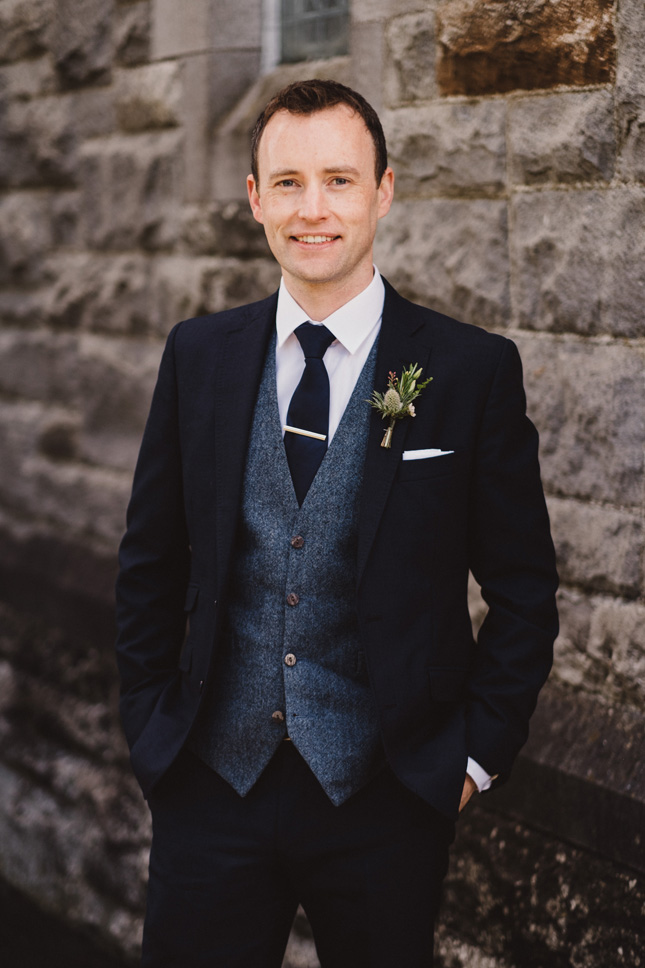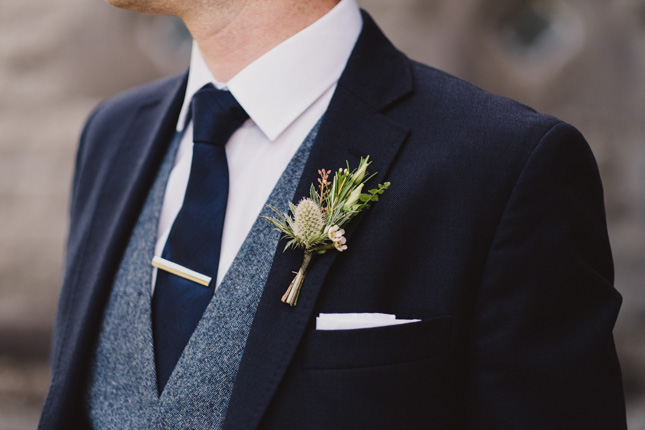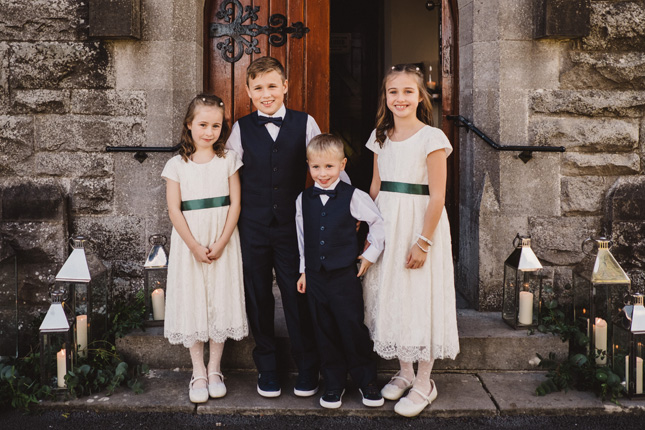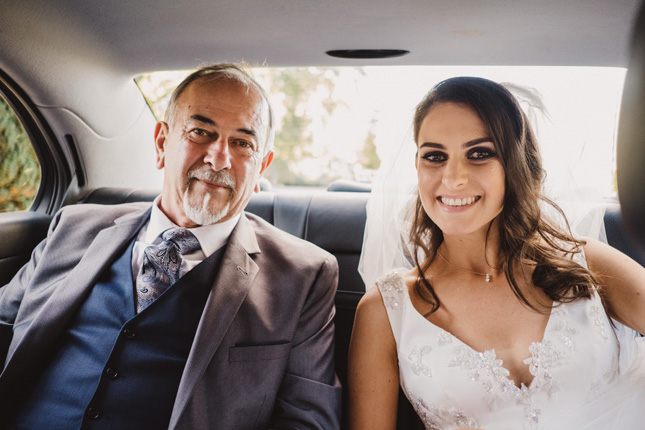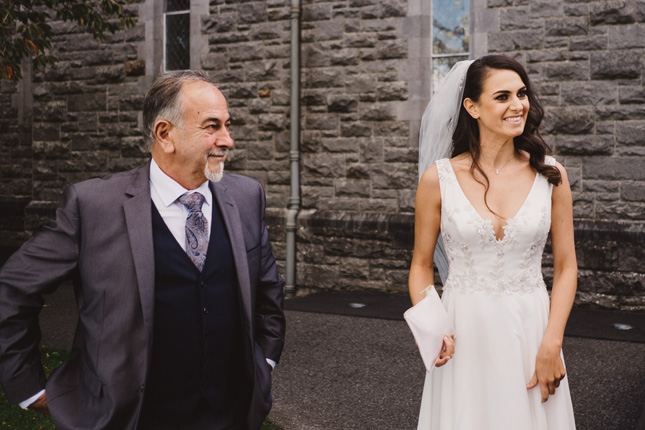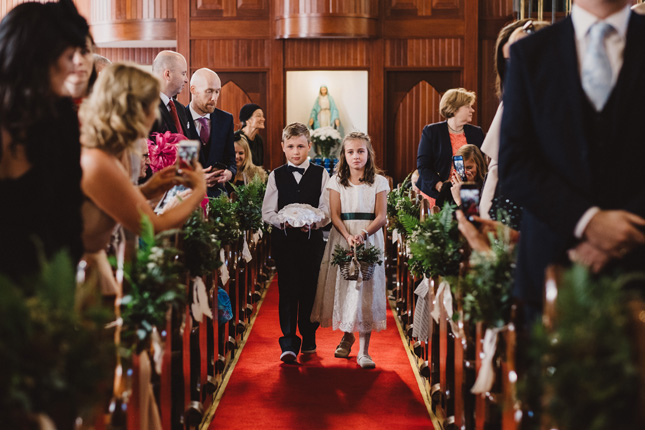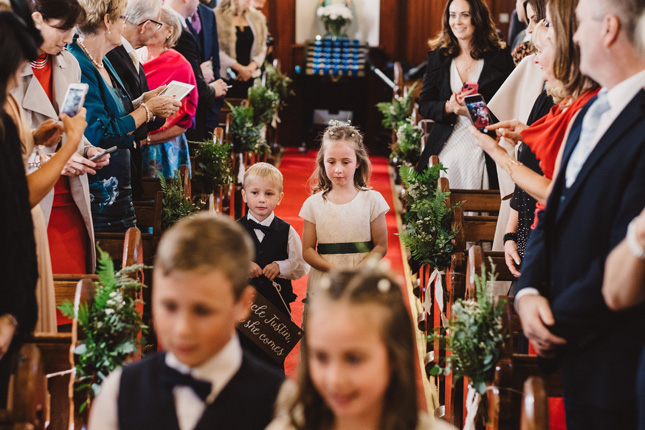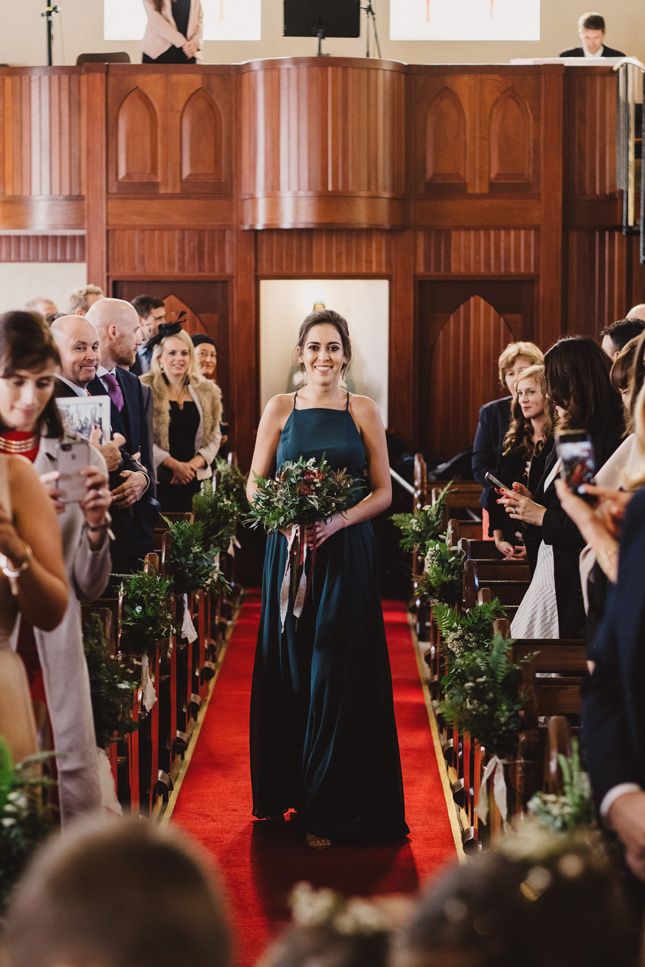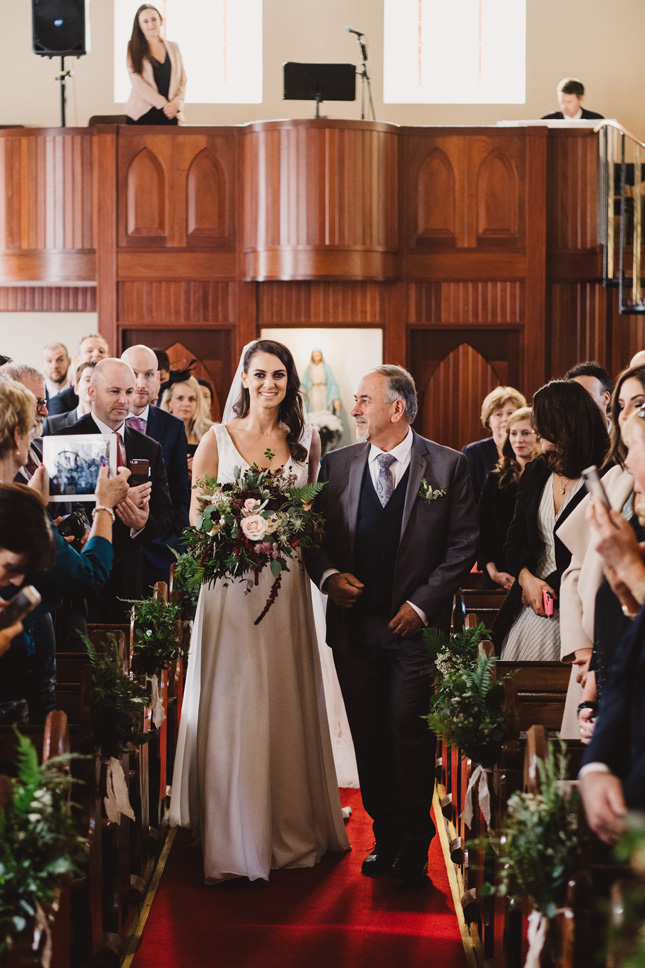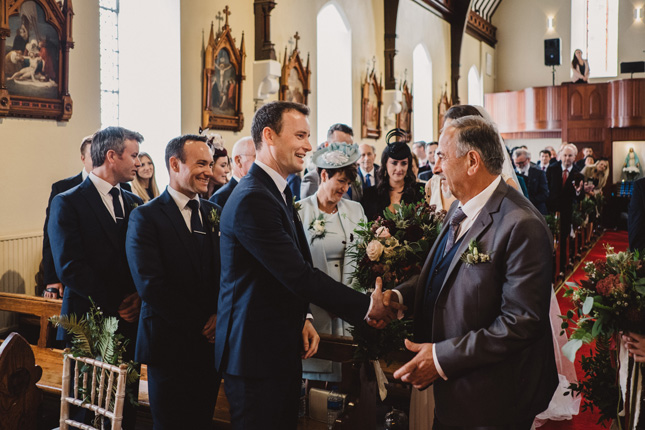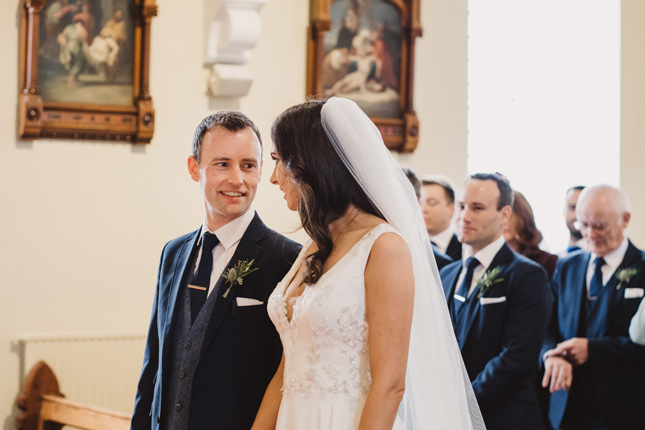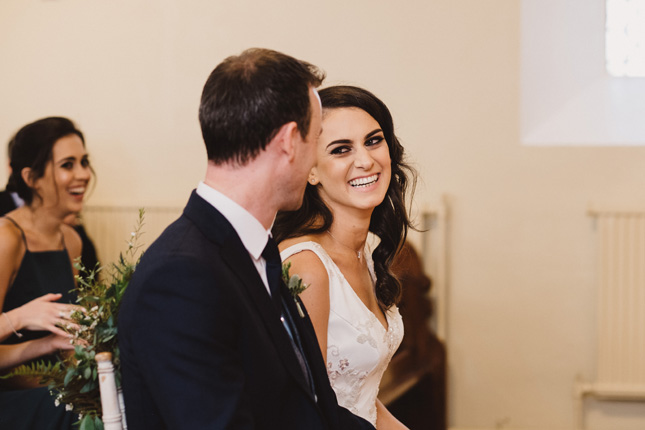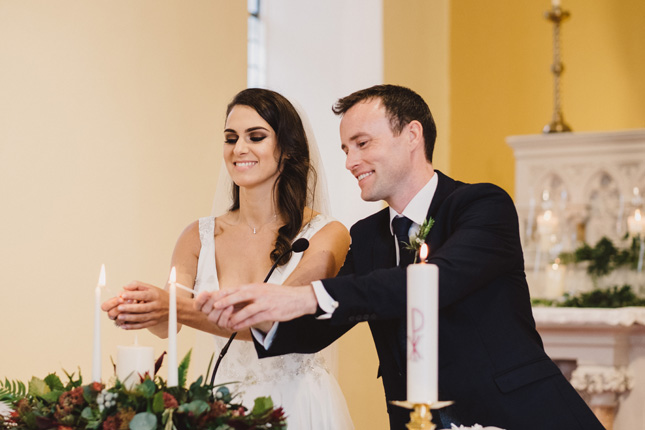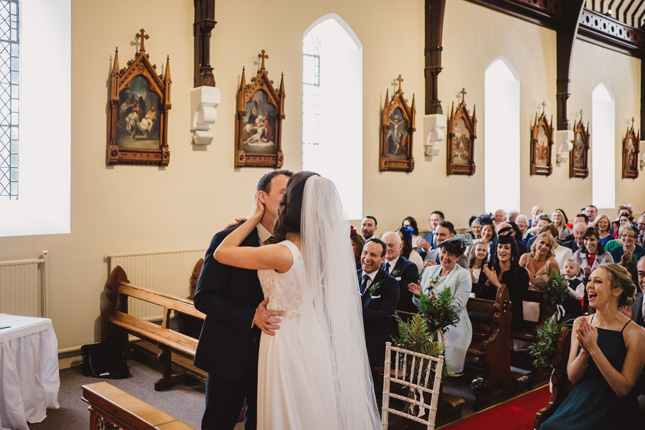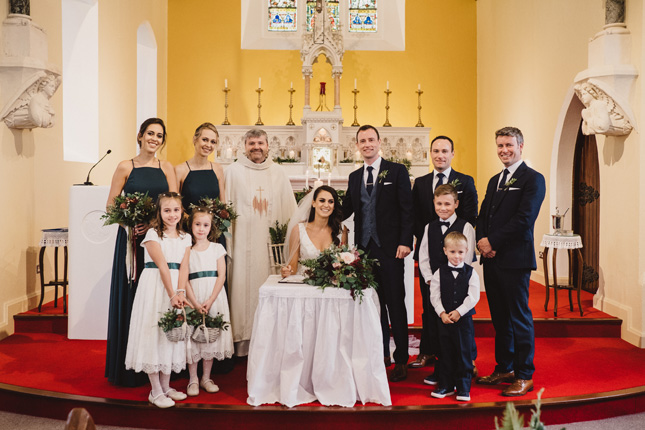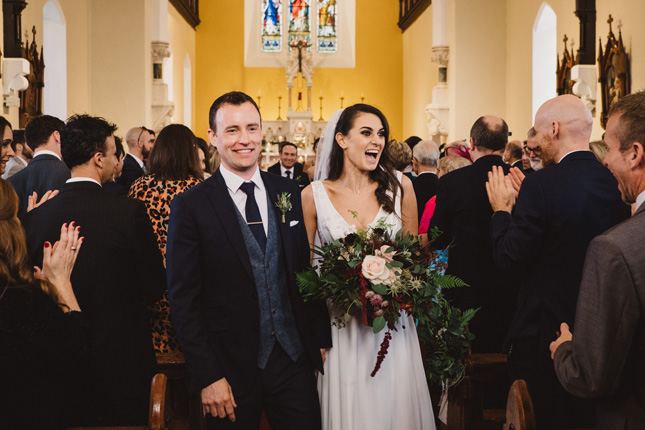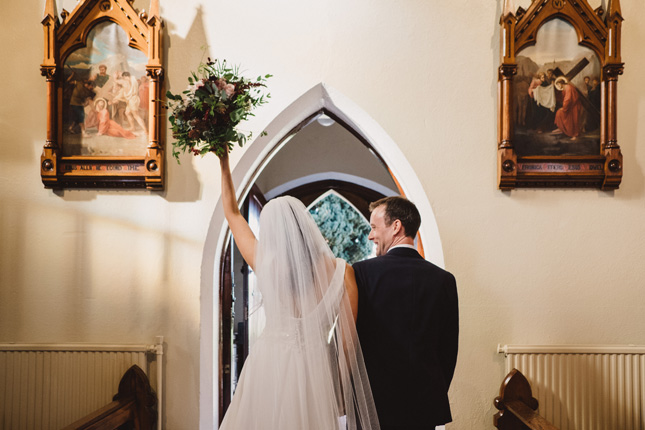 Planning was quite stressful for the couple as they were renovating their house at the same time as planning - they ended up moving in just two weeks before the big day! "Organisation was key. We were sent an amazing excel spreadsheet when we got engaged from Justin's sister. I think it might have made its way around the world being passed from person to person! It was amazing and so great to have everything in one place. Justin's love for planning also came in handy!" she laughs.
Picking a dress was one of the hardest parts for Sabine. "I found it really hard to pick any one style and say "Yes to the dress". A couple of people had recommended Tamem Micheal so made the trip out. I had two dresses on at one time to see the top of one dress with the bottom of another! The girls knew exactly what I wanted. I ended having my dress custom made. They were life savers and made it so easy!" she remembers.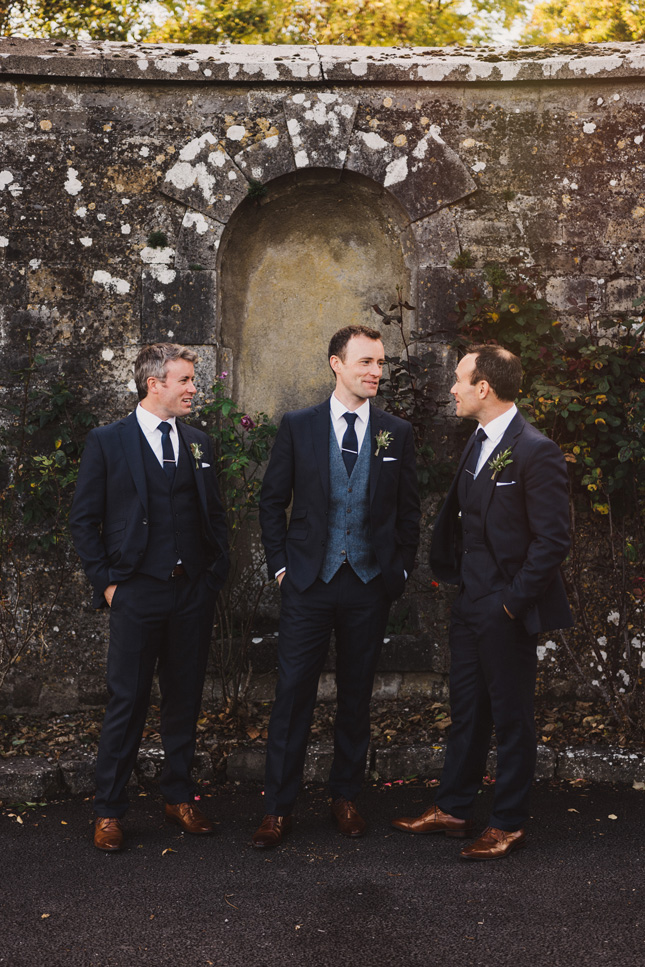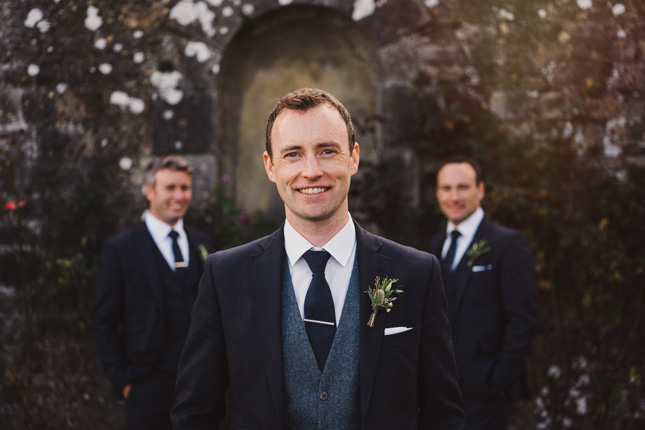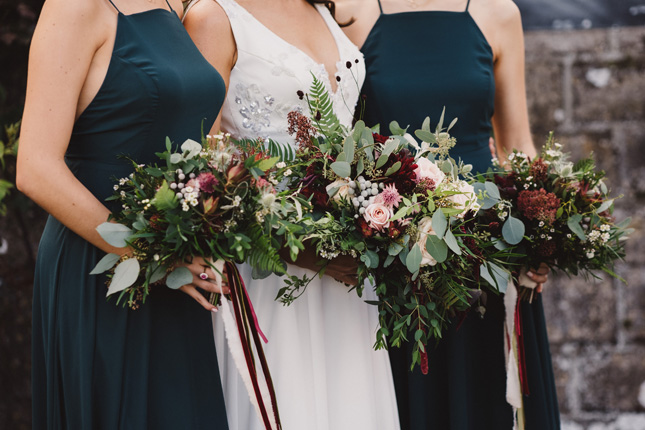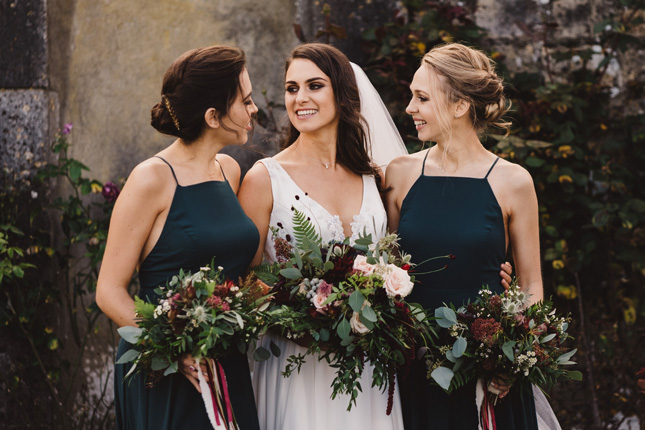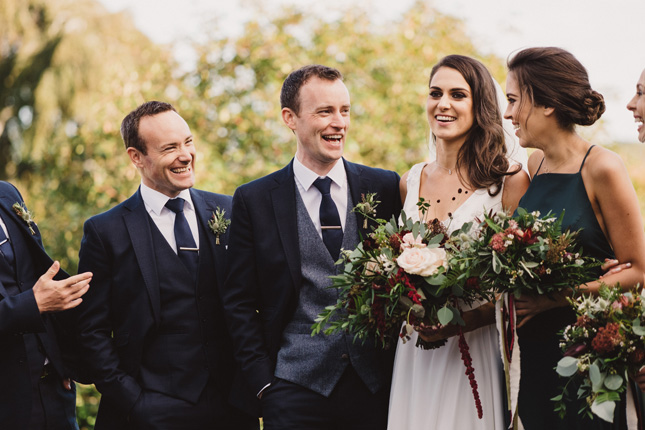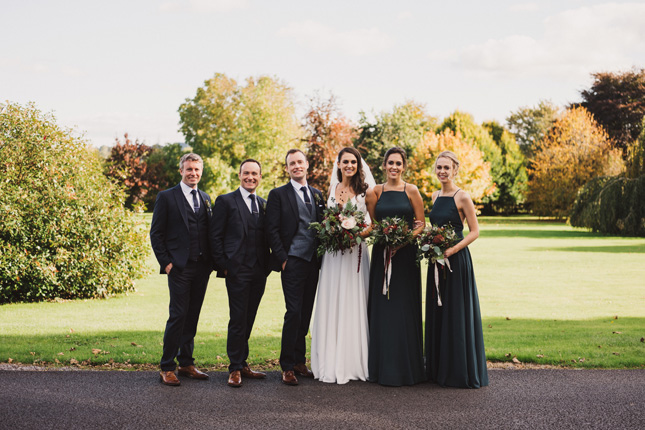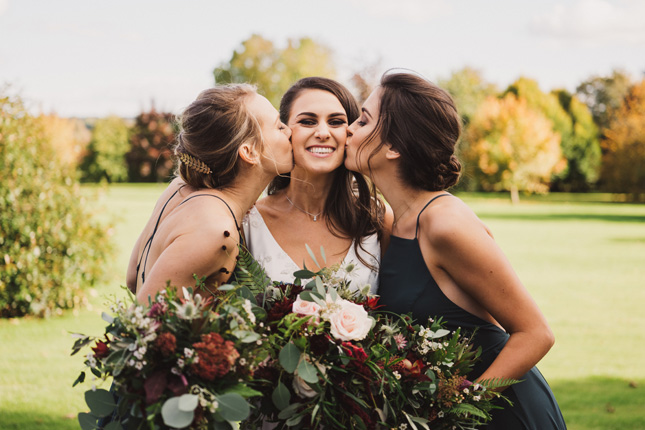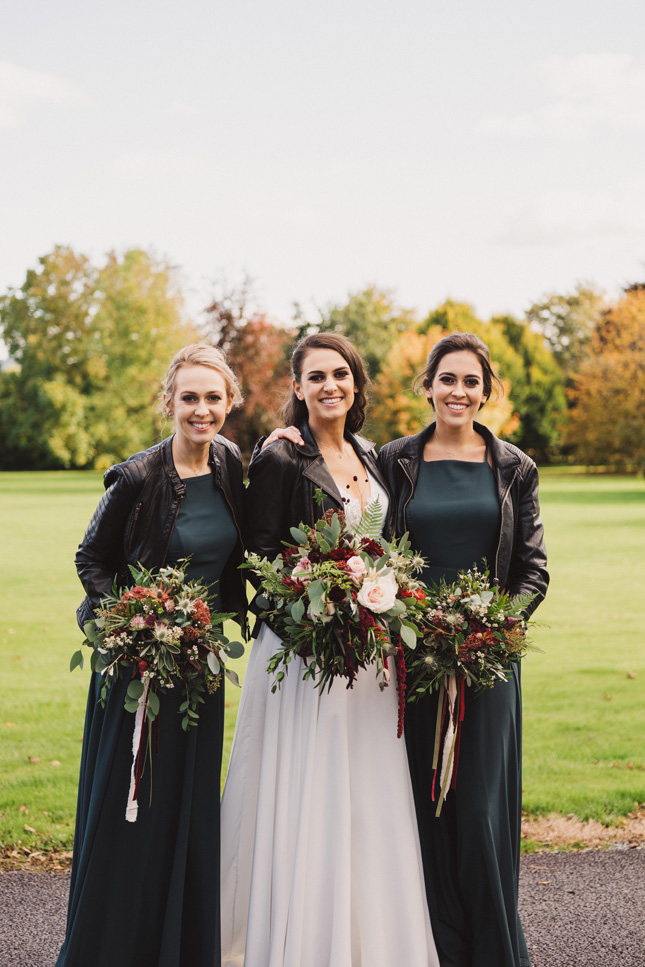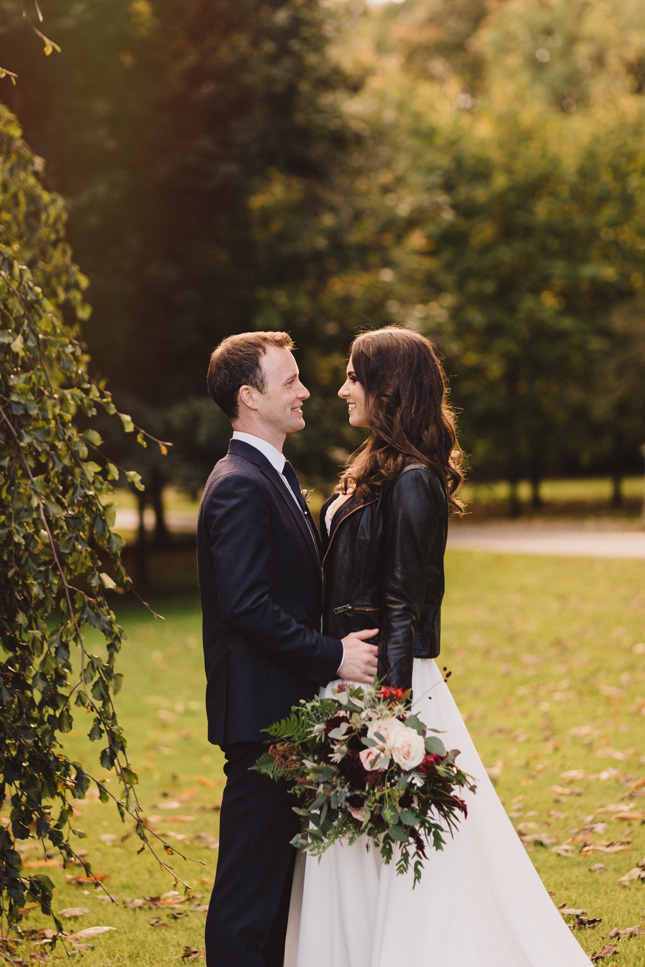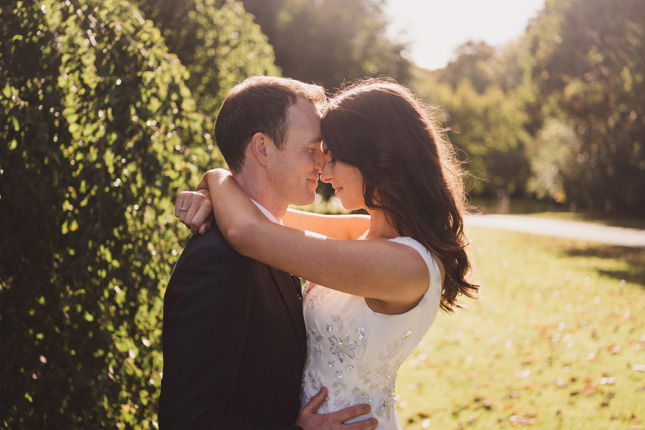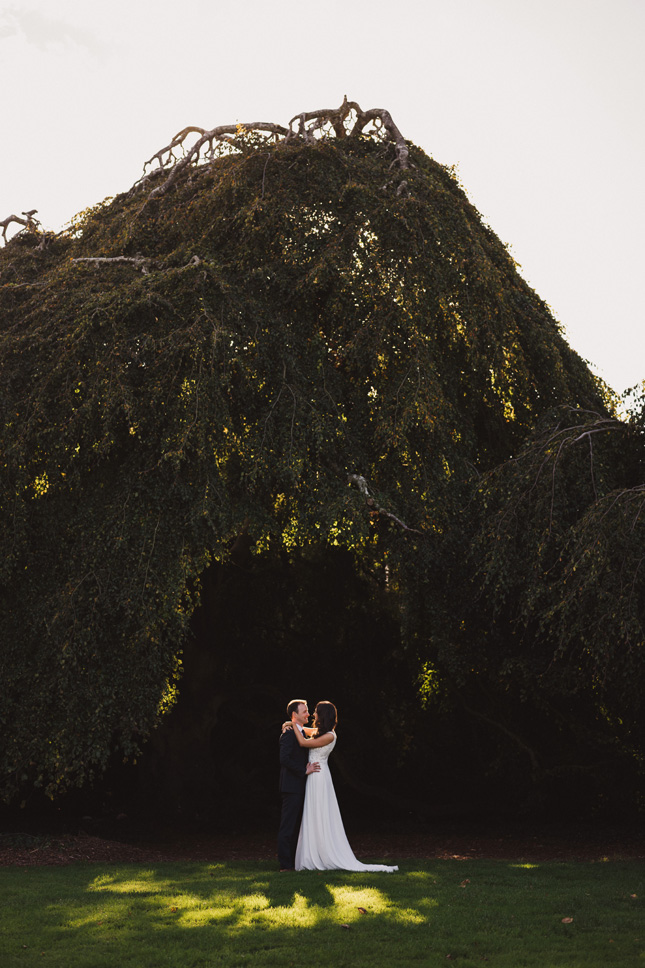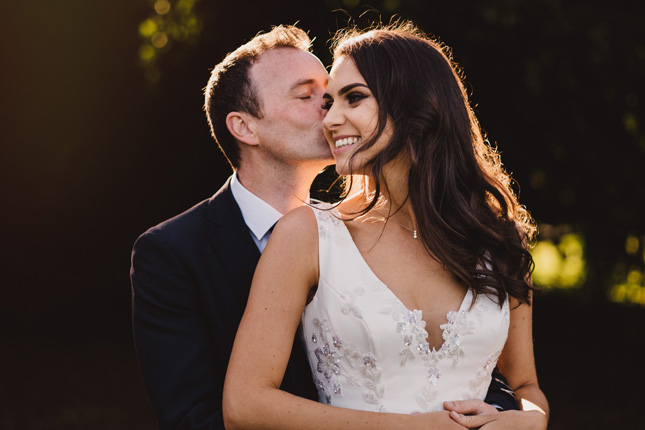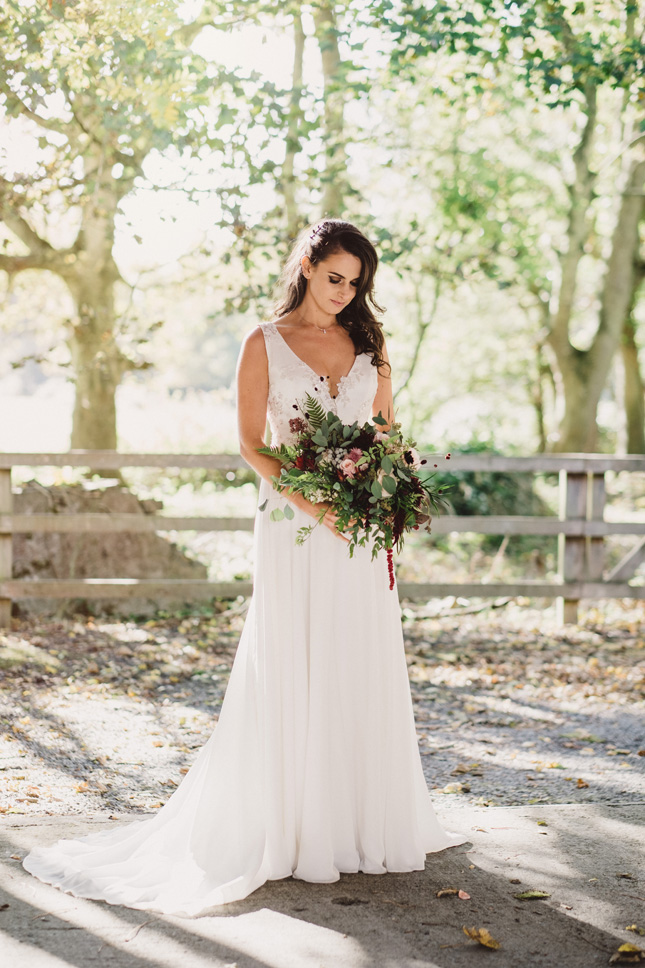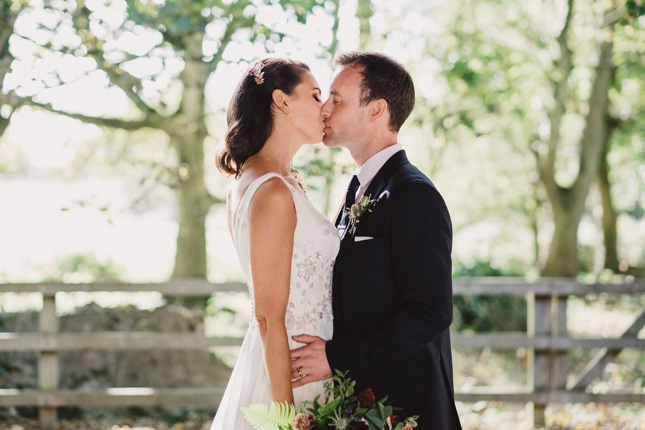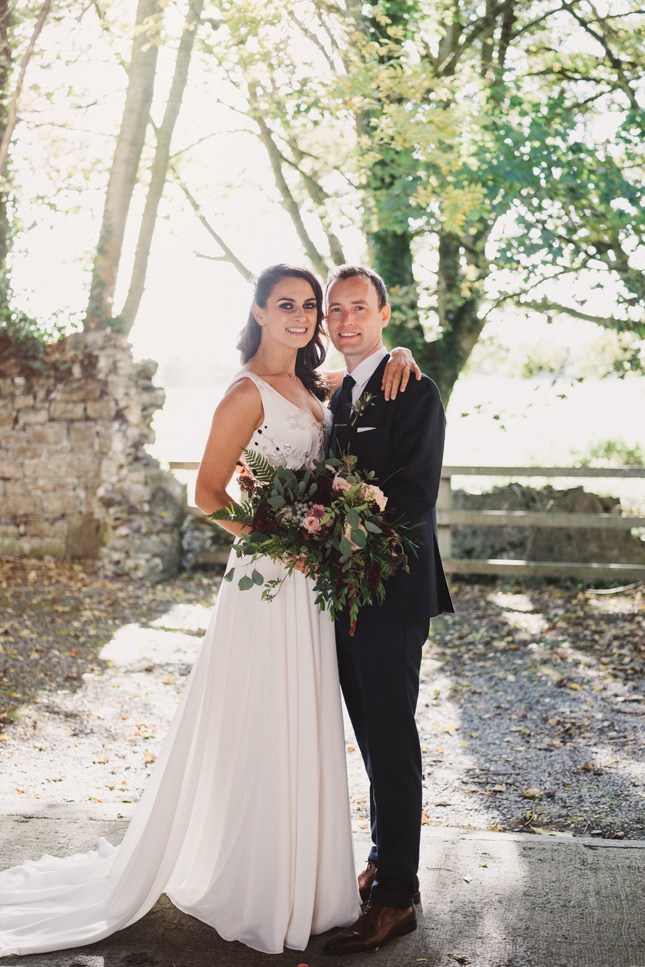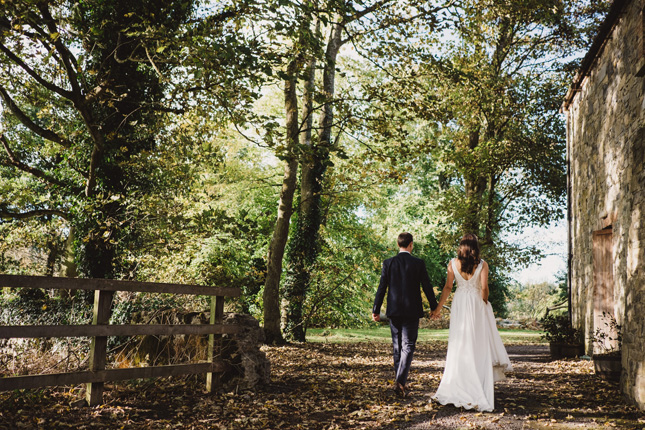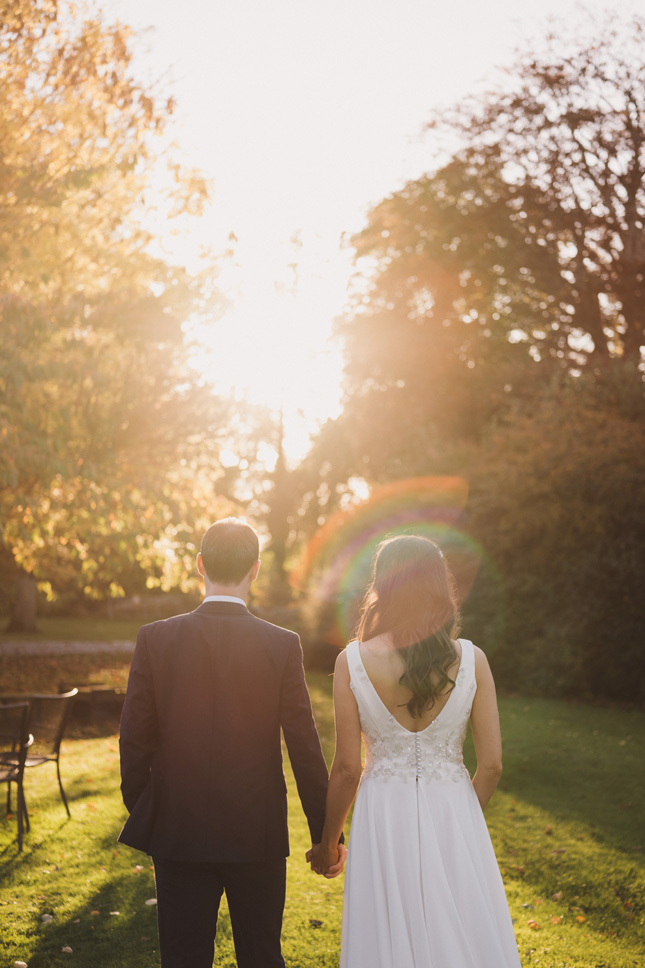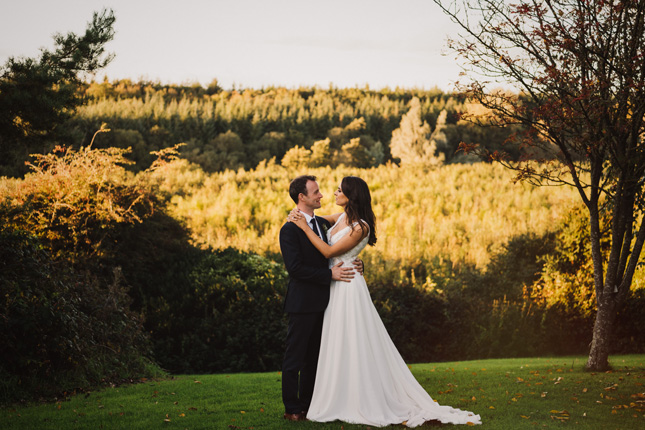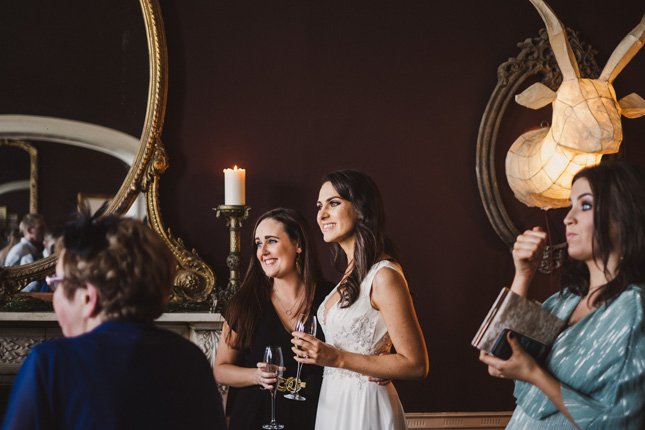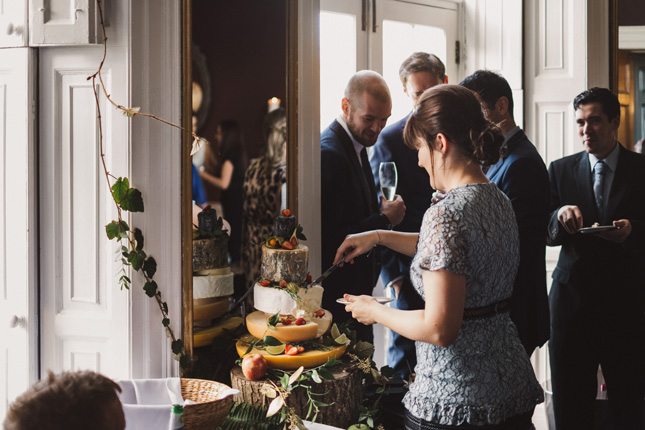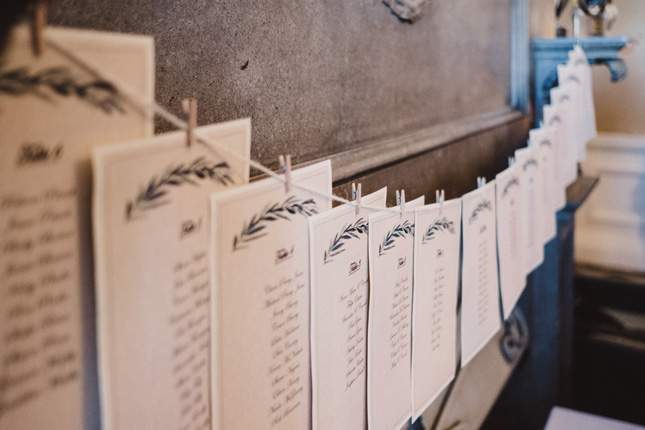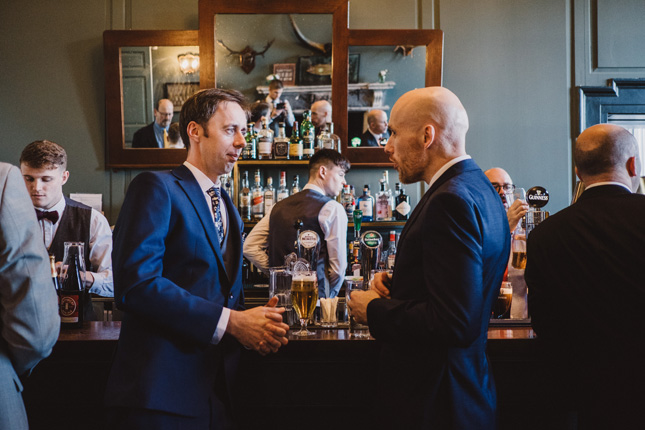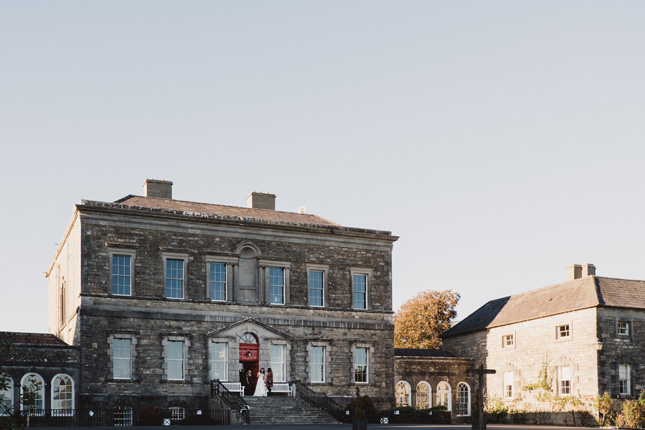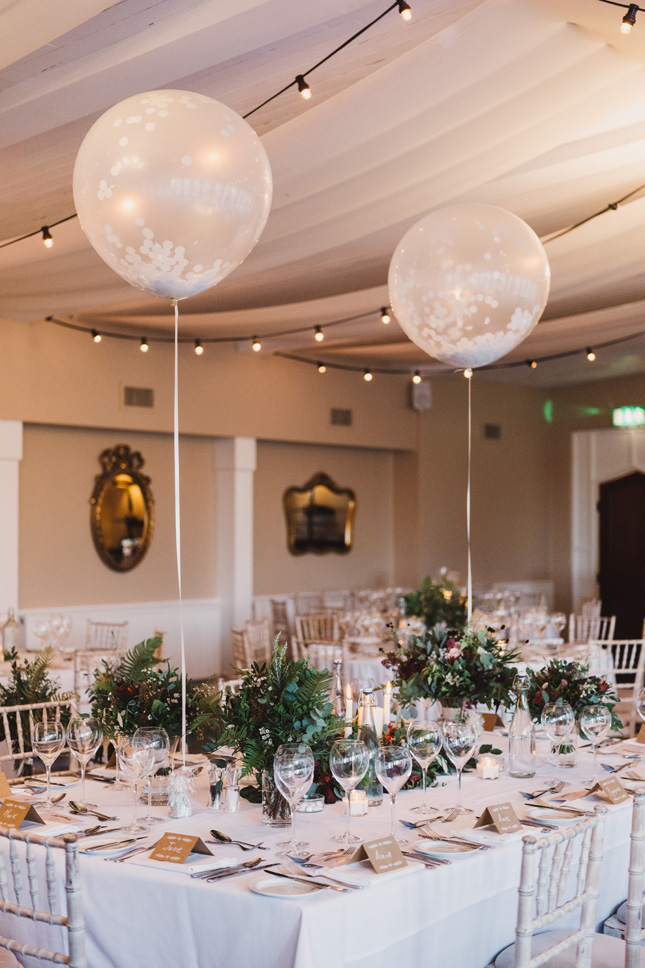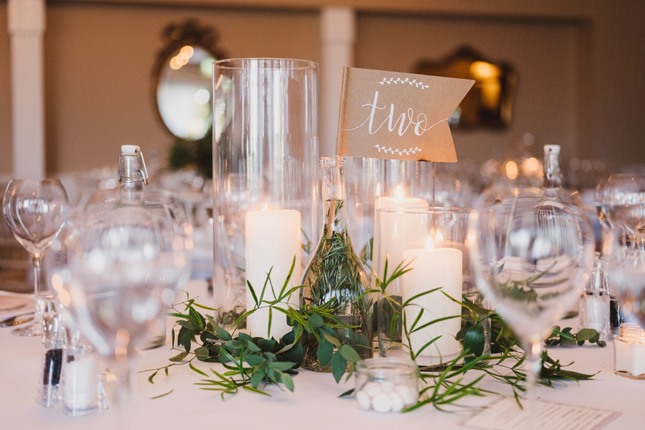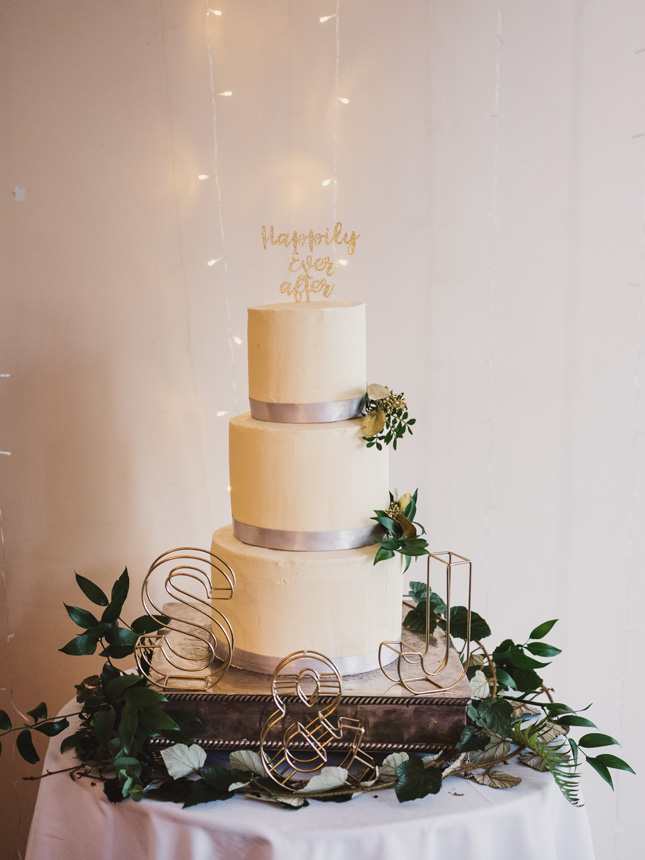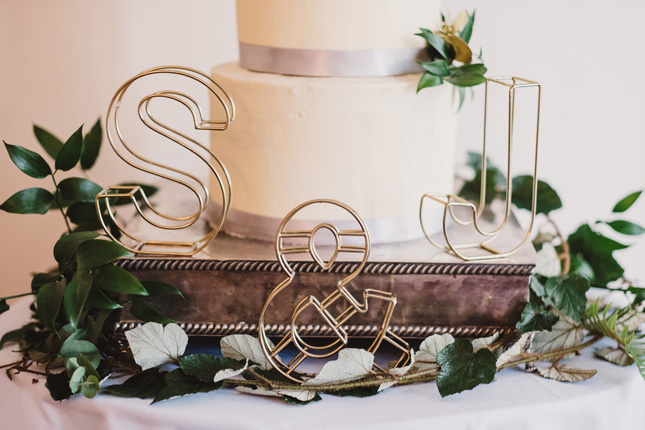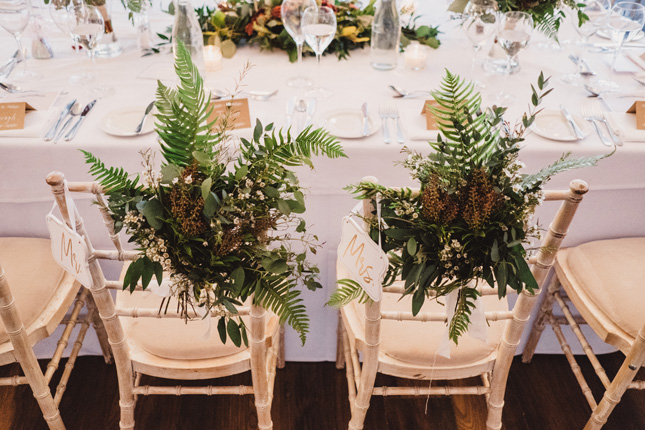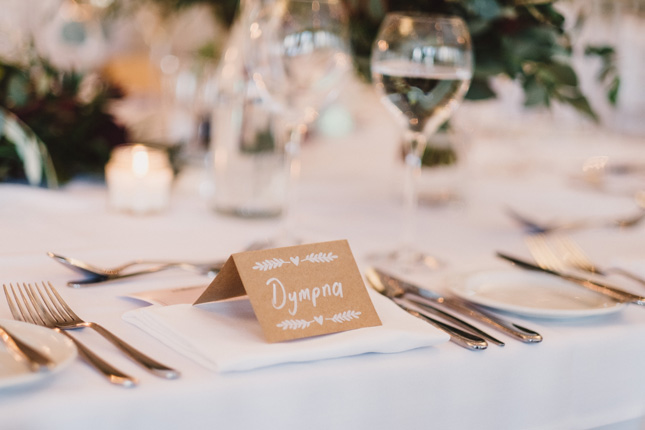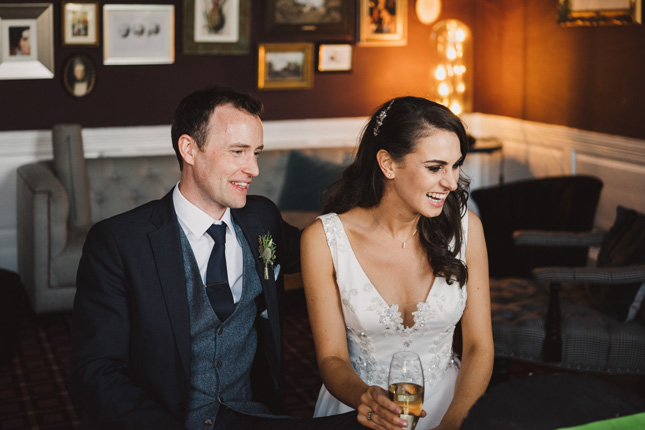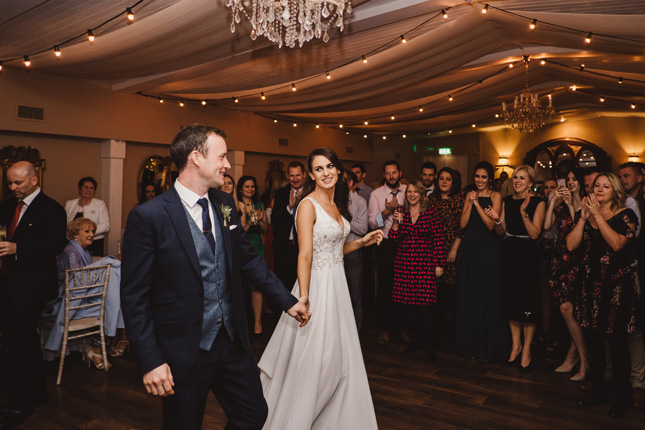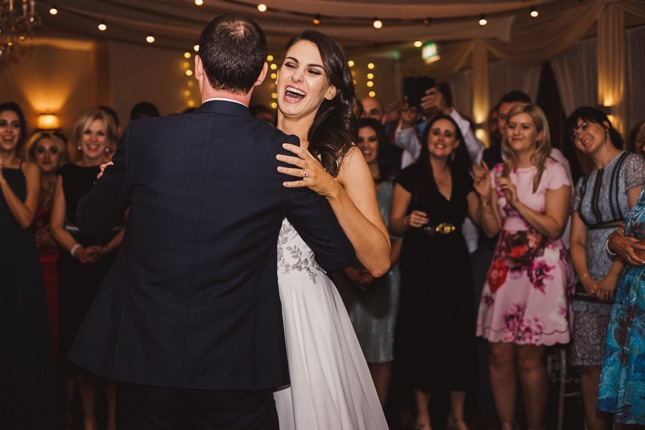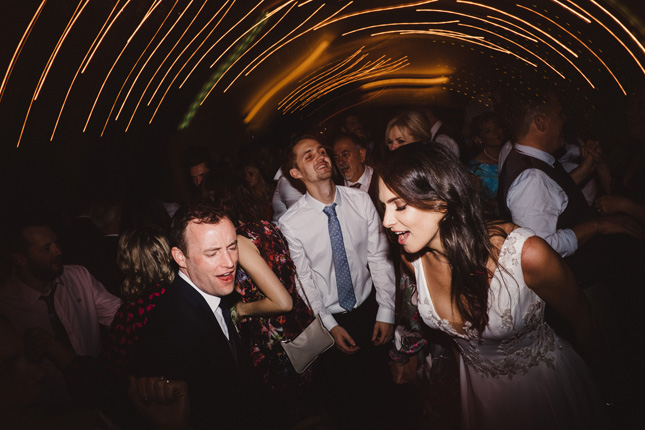 While the pair have many good memories from the day, both of their favourite memories centre around Sabine walking down the aisle. "Seeing Sabine walking down the isle though is something I'll never forget; truly amazing!" says Justin.
Their advice for other couples? Don't hang about. "Its never too early to book or buy something! Get it all sorted early and you can relax on the lead up to the big day!"