You know a Ballyvolane House wedding is already going to be gorgeous, but Amy and PJ's was especially out of this world.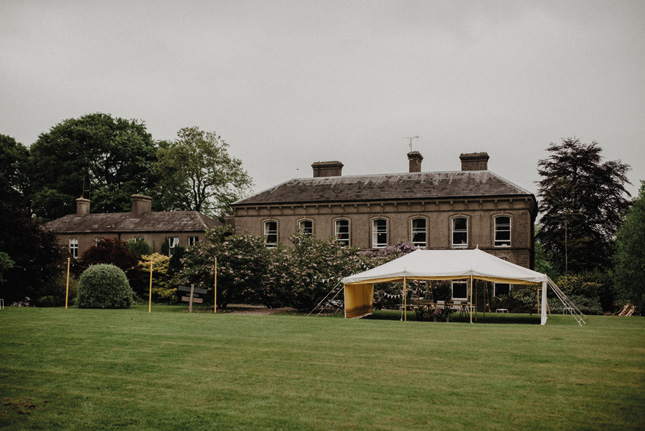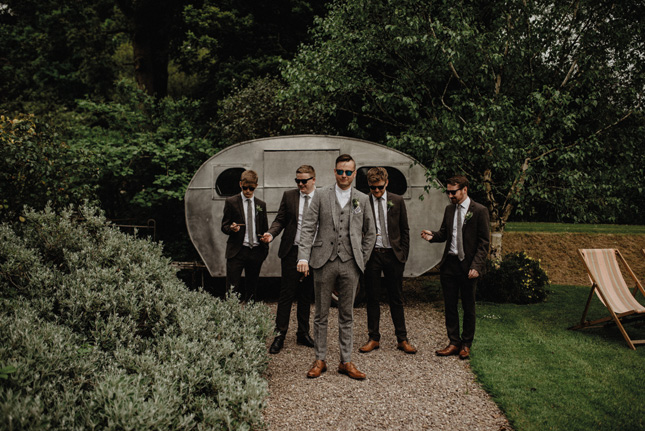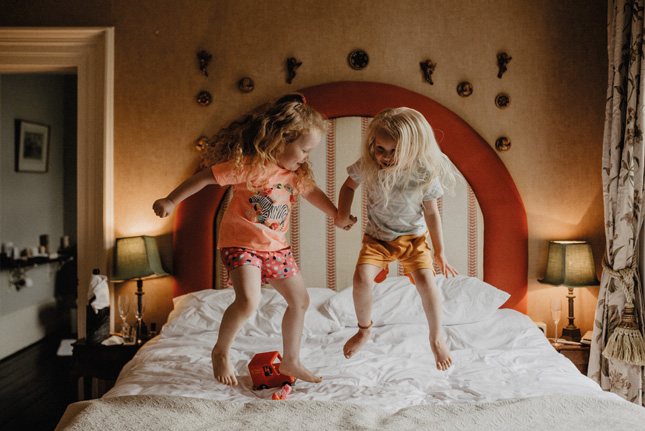 Amy and PJ are a real case of childhood sweethearts, having met in school. "We had the same friends group in school but it wasn't until TY that we actually got together. We'll be together 13 years this November," says Amy. How sweet?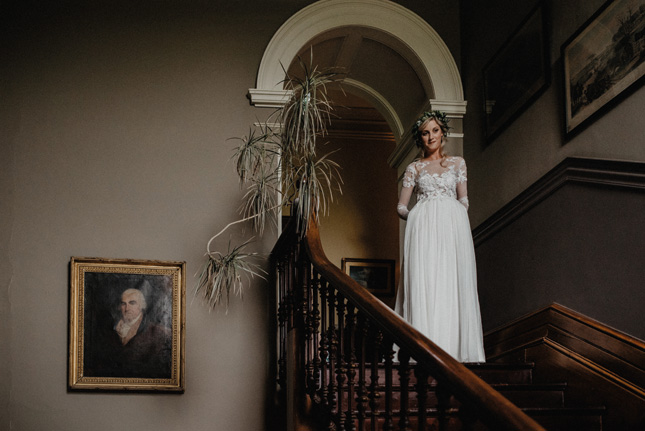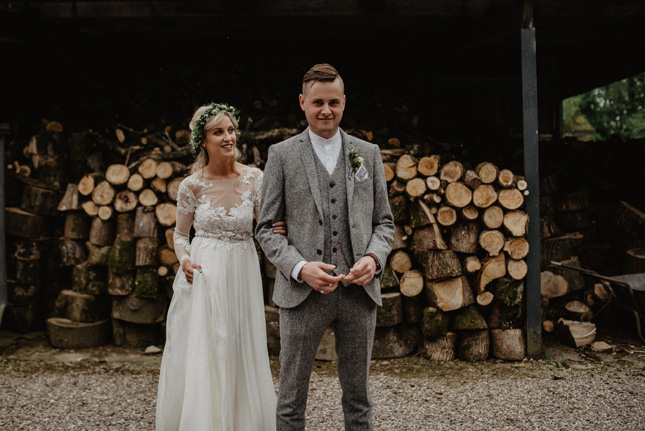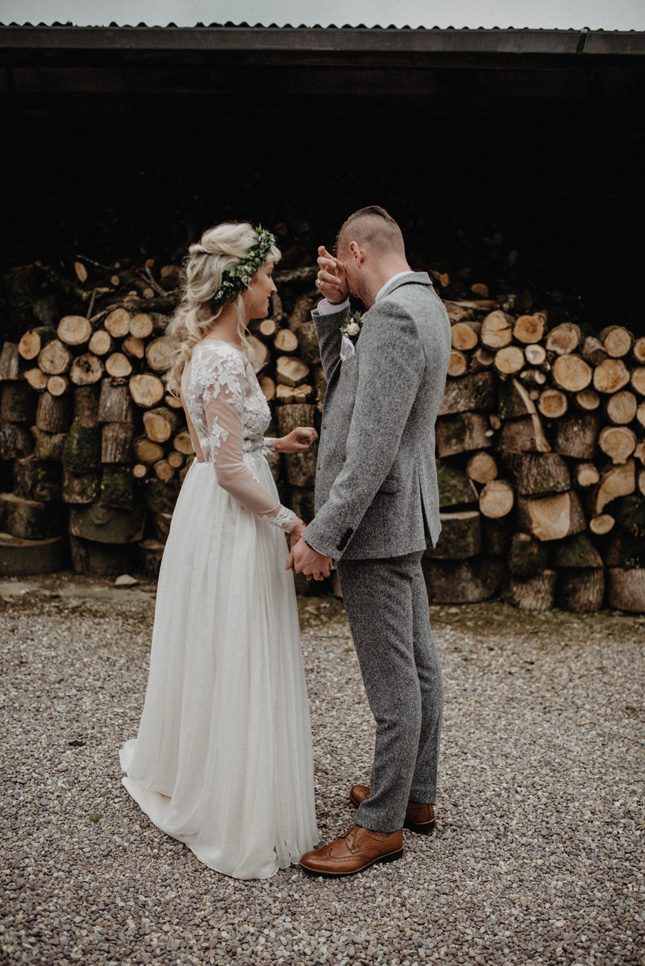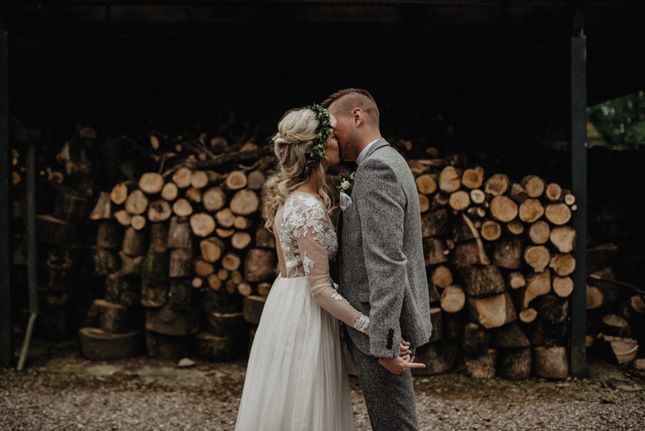 PJ proposed on Christmas Eve in 2016, once their two kids were fast asleep in bed. "PJ had a bottle of Champagne ready, which I was expecting and he said we'd do our Christmas Eve presents, which we always did. With that he got down on one knee and popped the question, to which in floods of tears I said yes, of course," remembers Amy. "I was in total shock and blown away by the most perfect ring, which I found out he had designed," she continues.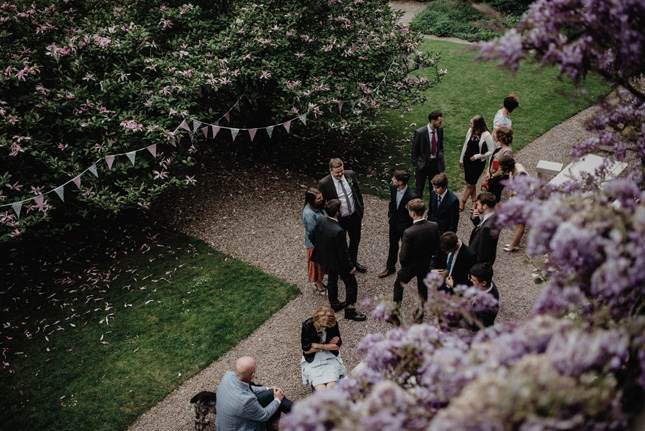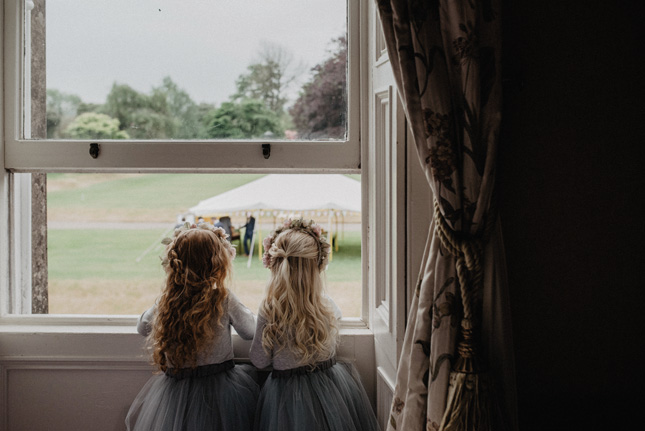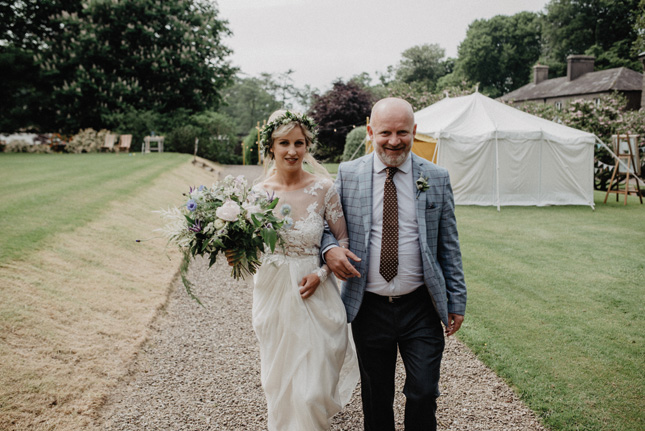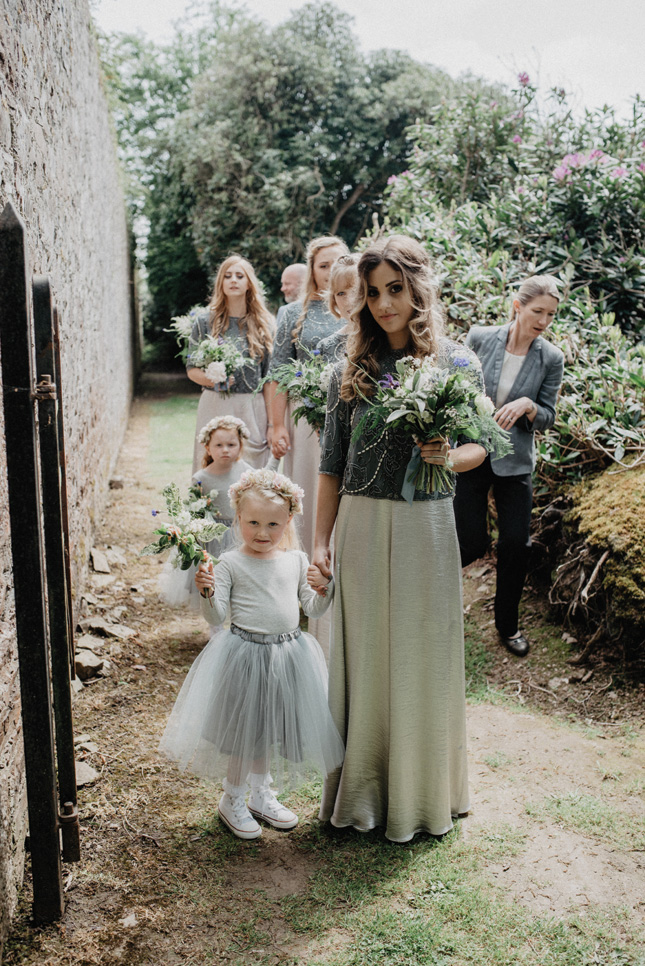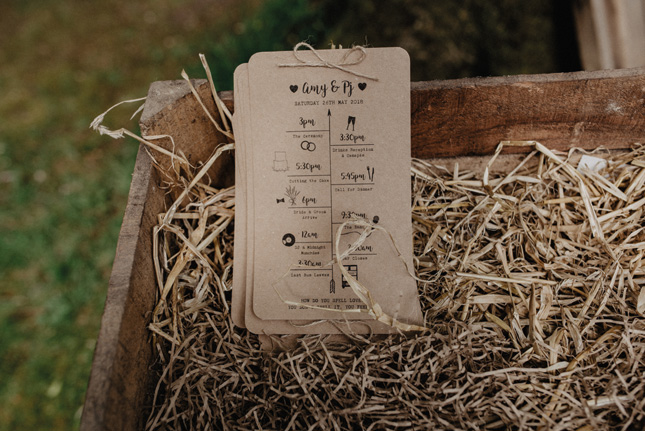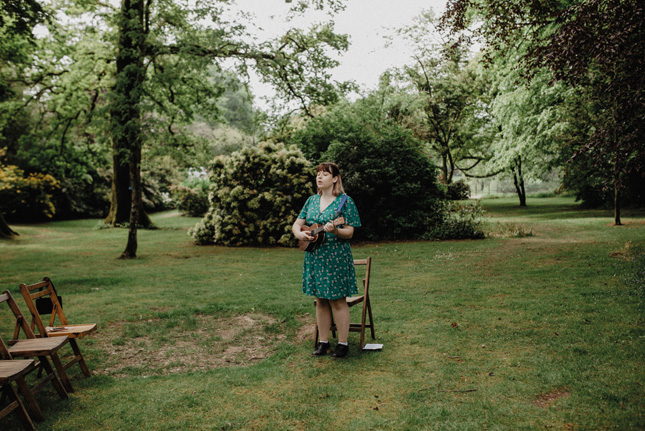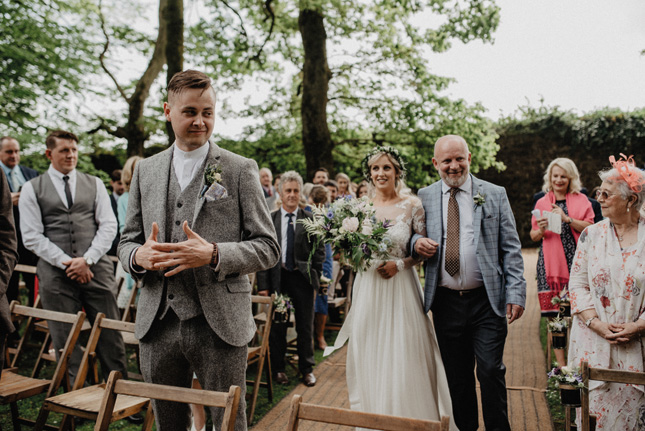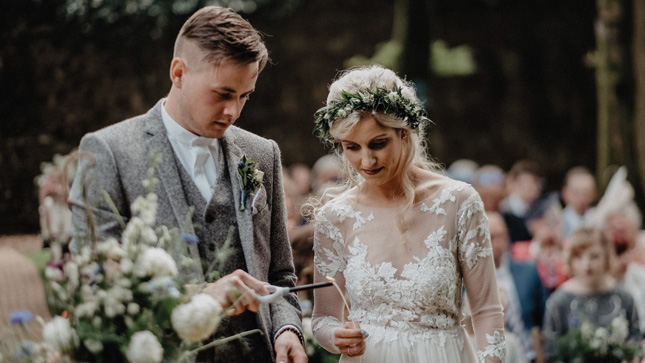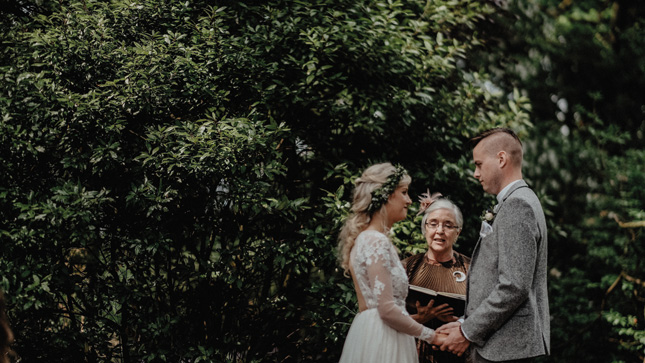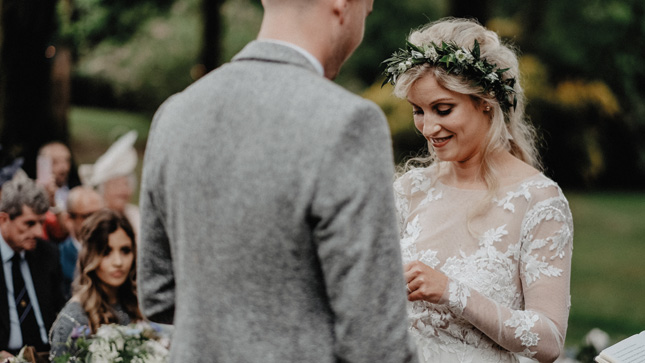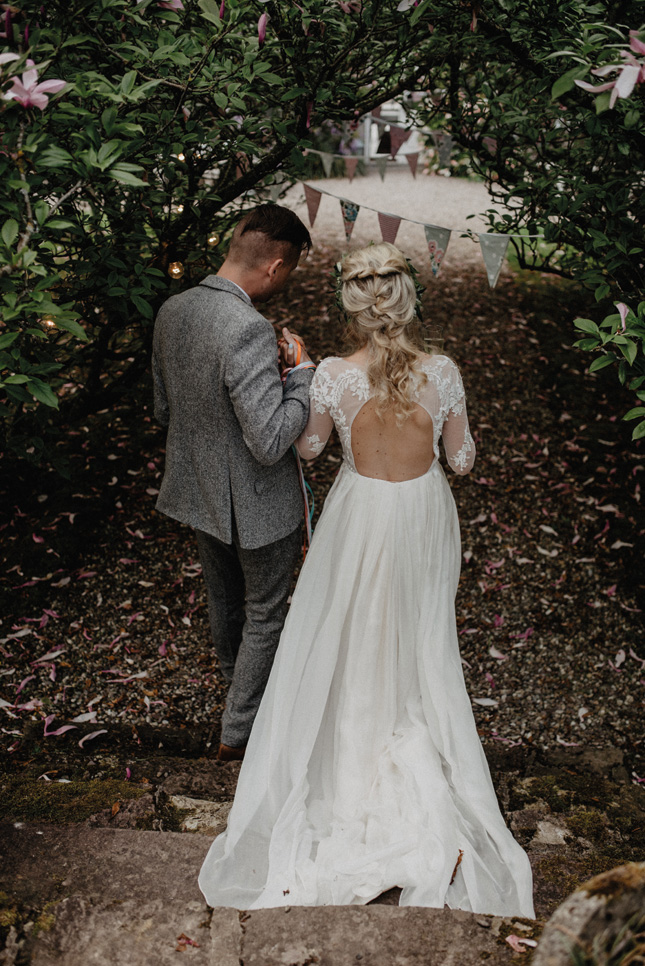 They had both worked for the owners of Ballyvolane House in O'Brien's Chop House and in fact in Ballyvolane as well. So they already knew they loved the venue. "When PJ proposed it was a no brainer that we would have our wedding there. Justin and Jenny are both really lovely people and couldn't have done enough for us for our wedding weekend. It's such a beautiful house with amazing grounds. You don't need to do much to it, it speaks for itself really. We had the added bonus of being able to have our ceremony in the woods and our guests could glamp on site, too," Amy tells us.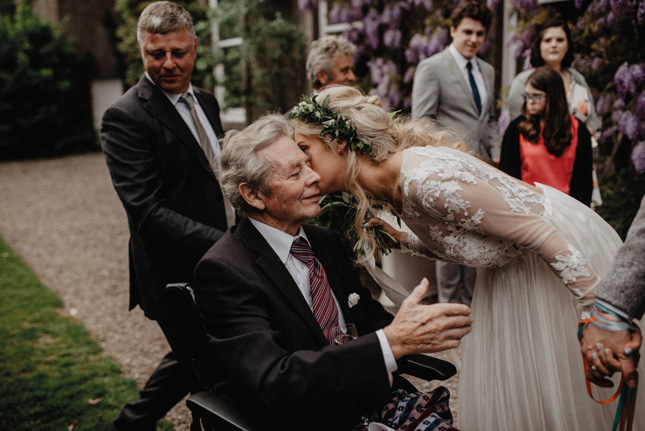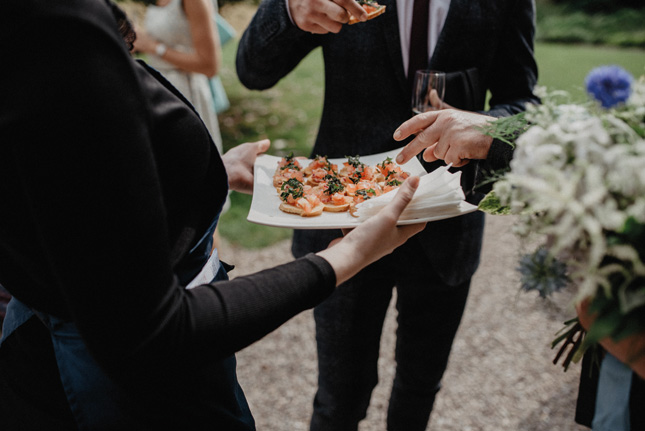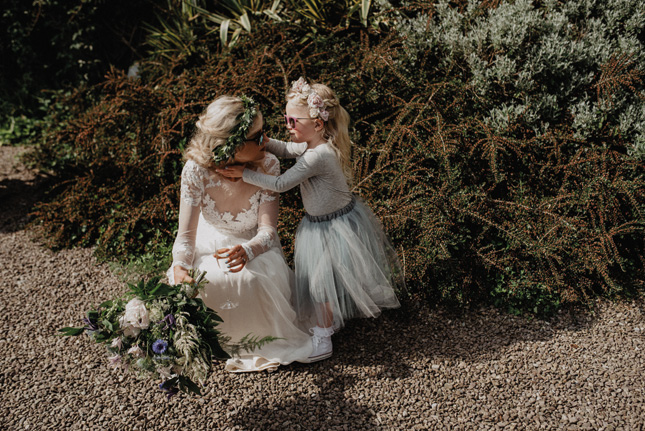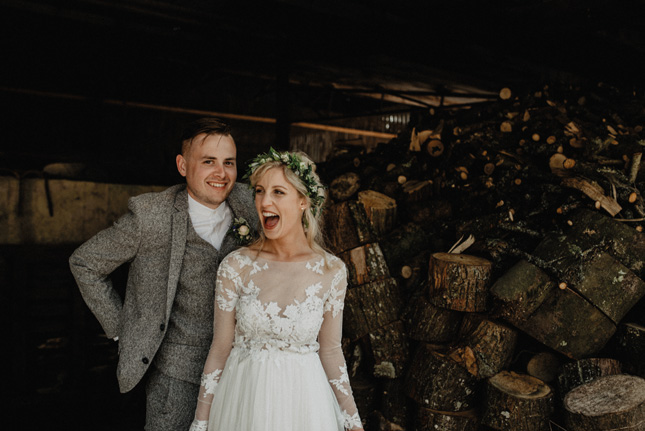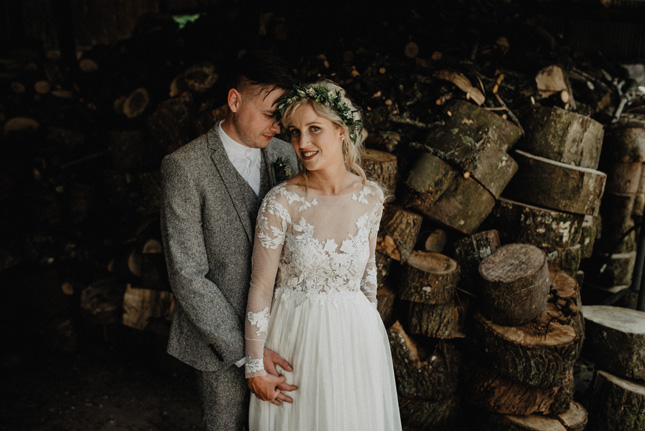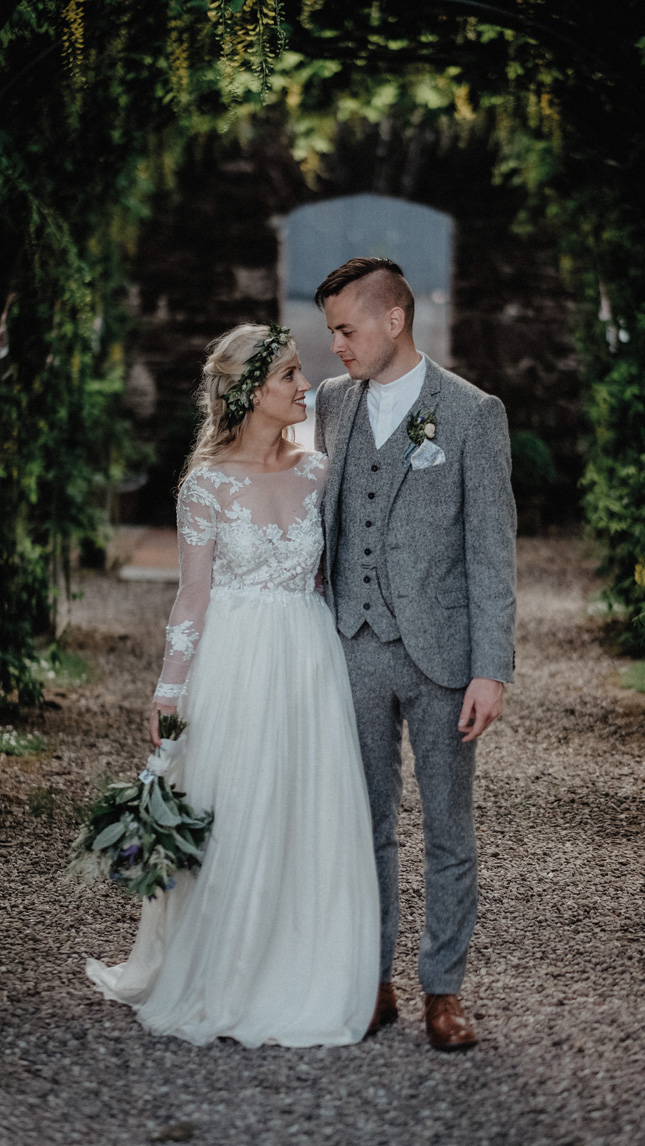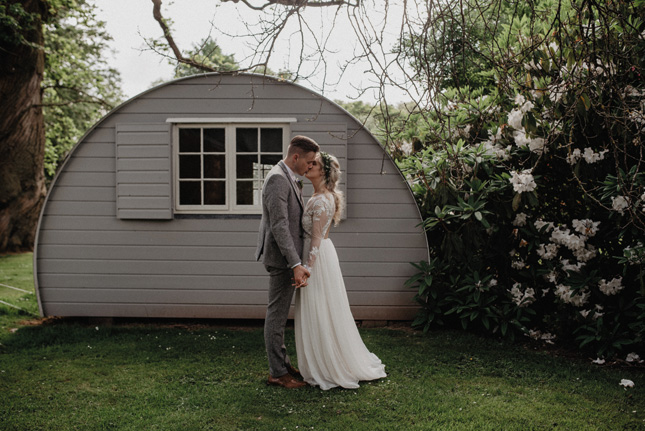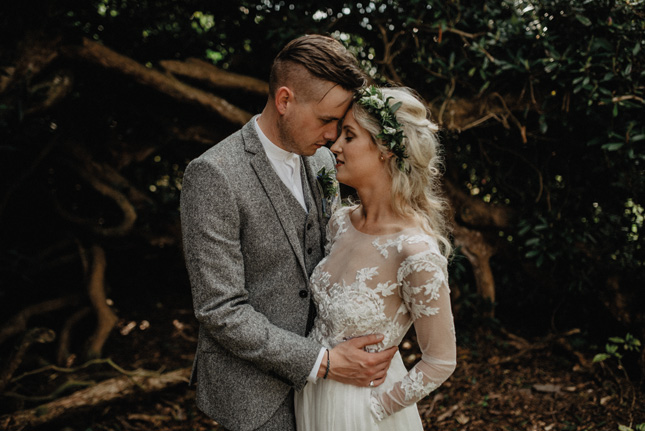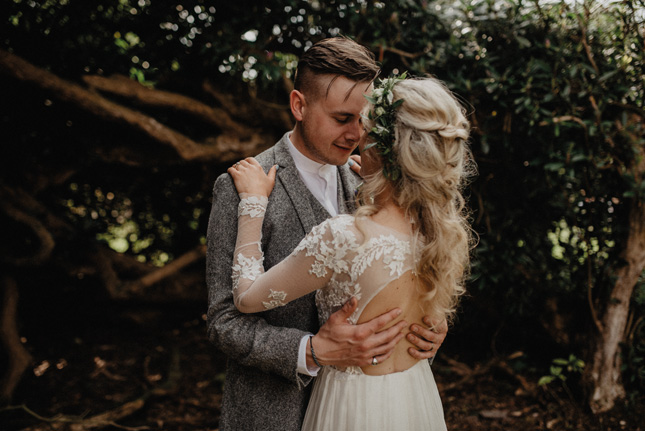 Amy loved the planning process, as a self-confessed lover of lists. "I had lists for everything – even lists of lists," she laughs. "We did the planning together and really enjoyed it. I think once you have your venue, photographer and band sorted, everything else will come easily enough."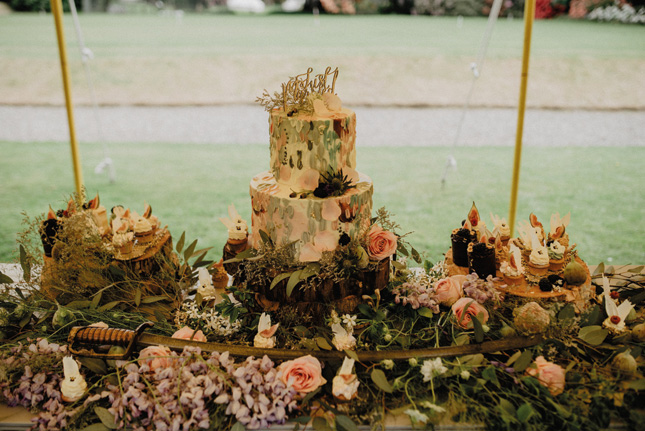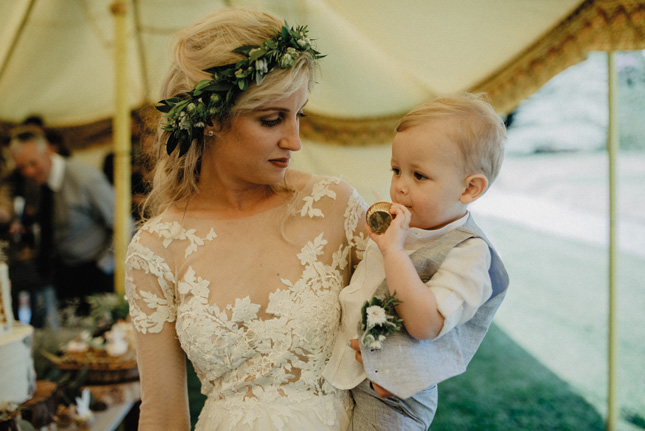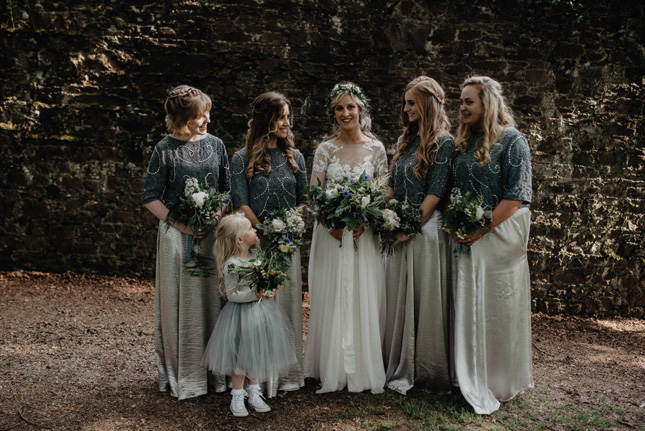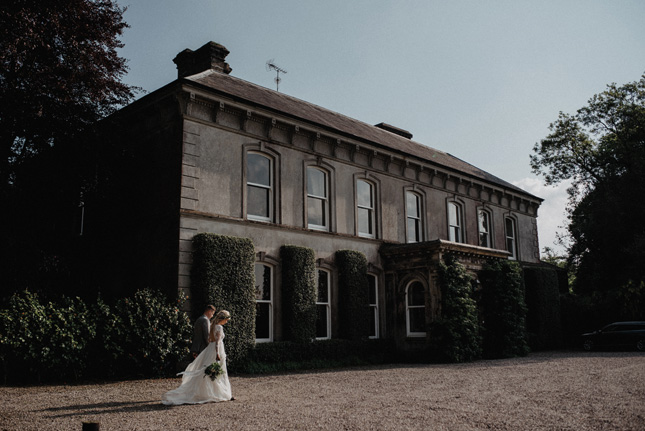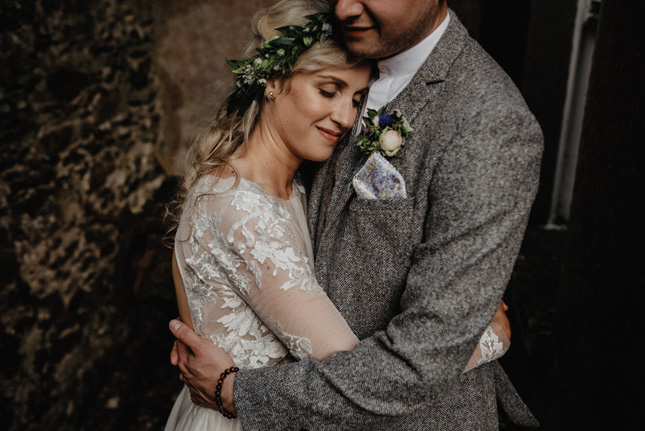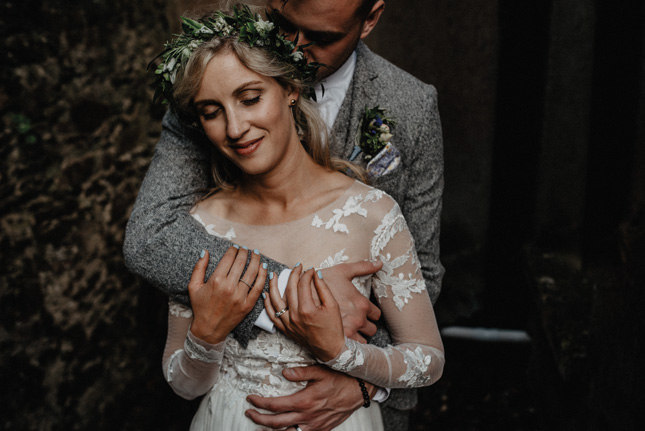 Their favourite memory was their first look, which PJ may have shed a tear or two at. "It was such a special moment for just the two of us. PJ cried like a baby, which neither of us expected," Amy laughs. "Martina captured it perfectly and I'm so happy we have those photos forever."
Amy would advise any couple to accept help when it's being offered. "I didn't lift a finger on the morning of the wedding. I just sat back and watched it all unfold in front of me." That's the best advice there is, really.