Kathryn and Steven met way back when in secondary school, where they were in the same maths class. "We were automatic friends, him being a cheeky chappy and me being a loudmouth sally. Steven won't admit this but he fancied absolutely every single one of my friends apart from me," laughs Kathryn. In 2008, the pair went to a Nickleback concert and as things transpired, had their first kiss. A month later he asked her out, and 10 years to the day, they were married.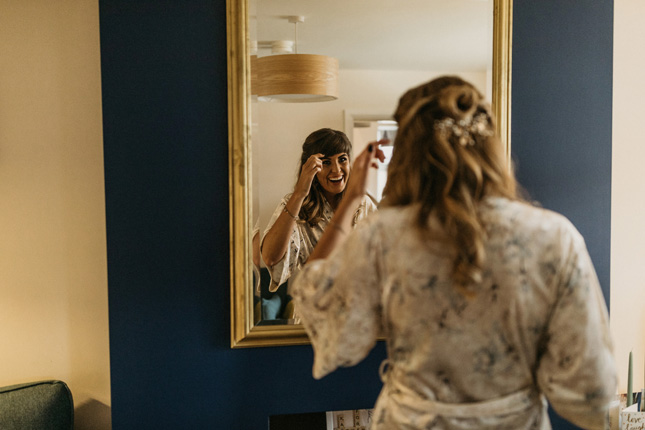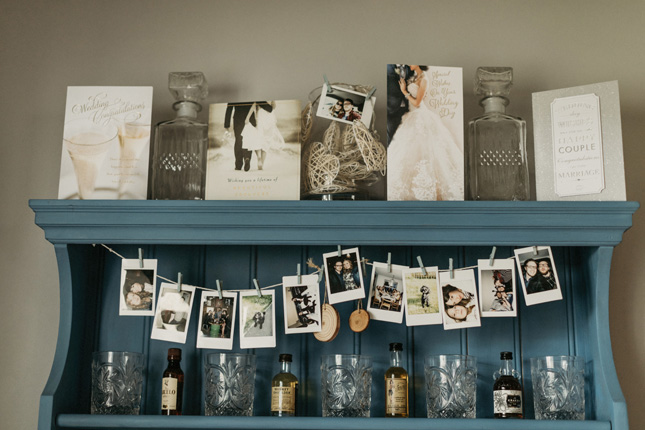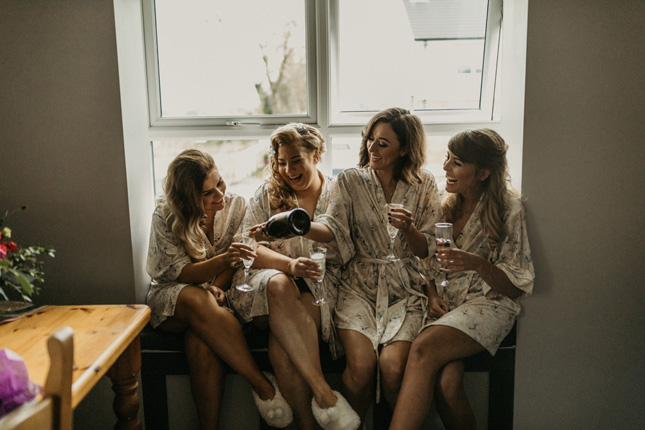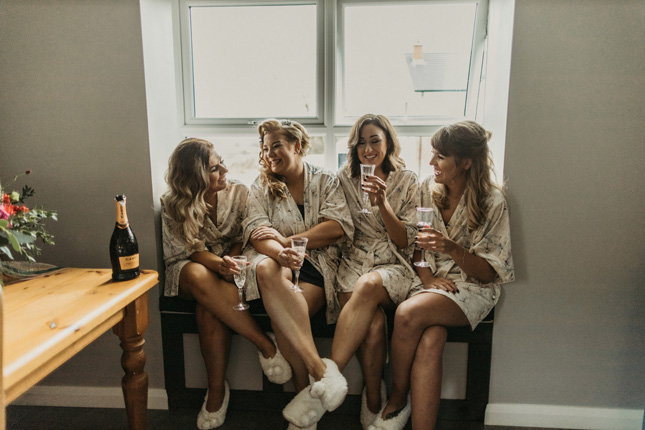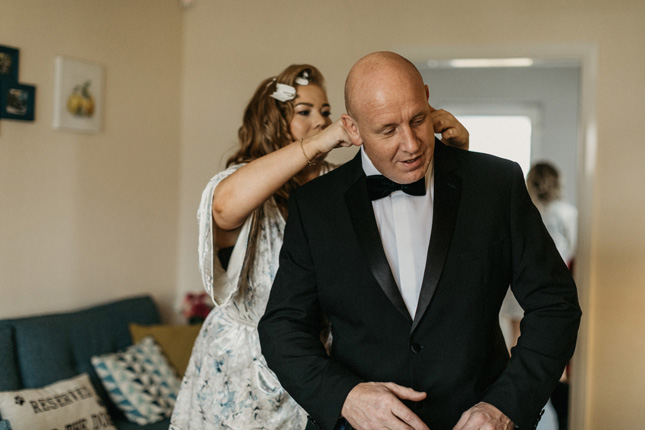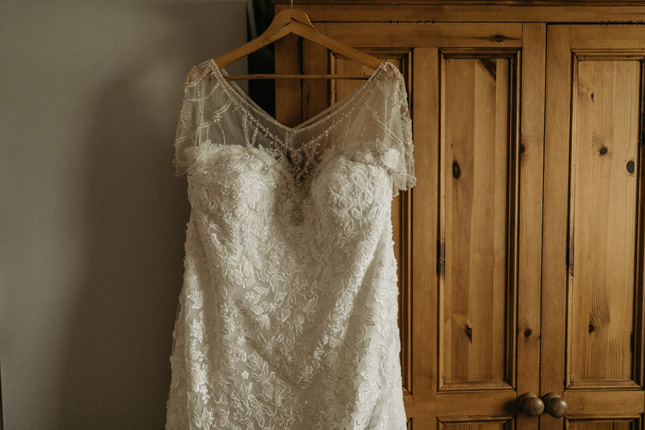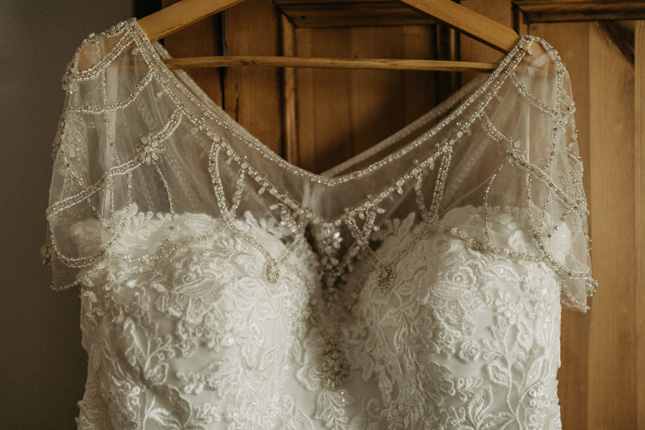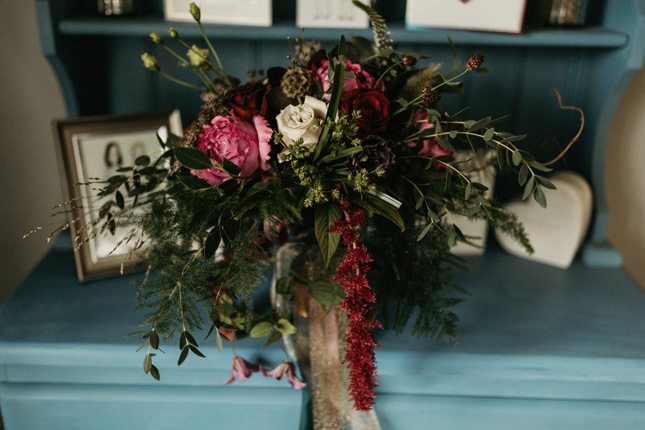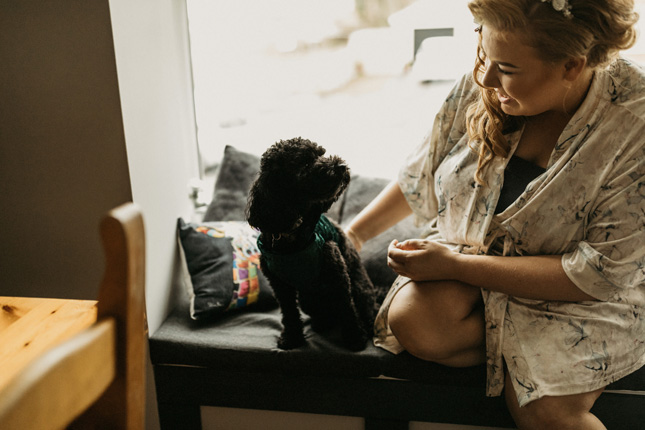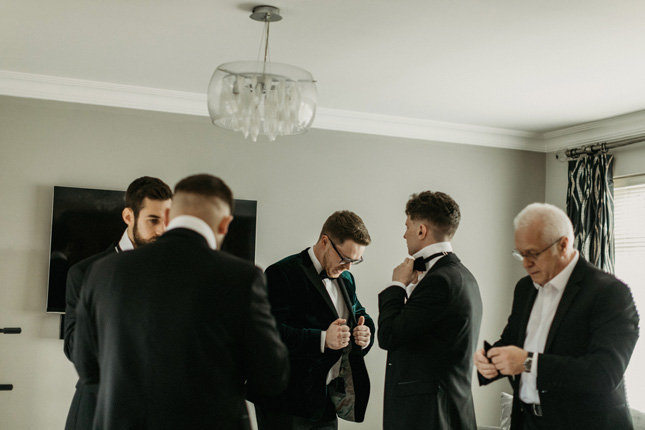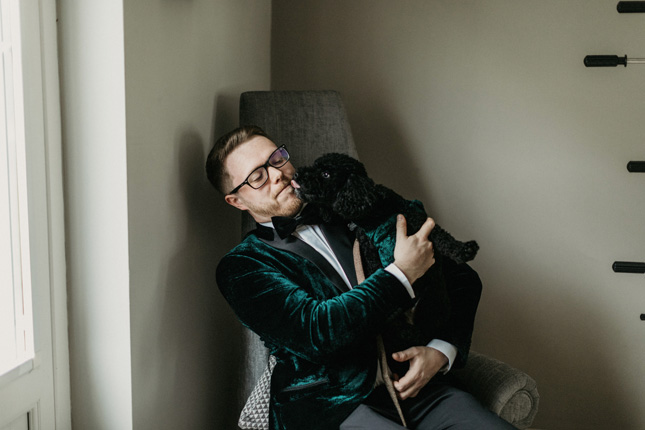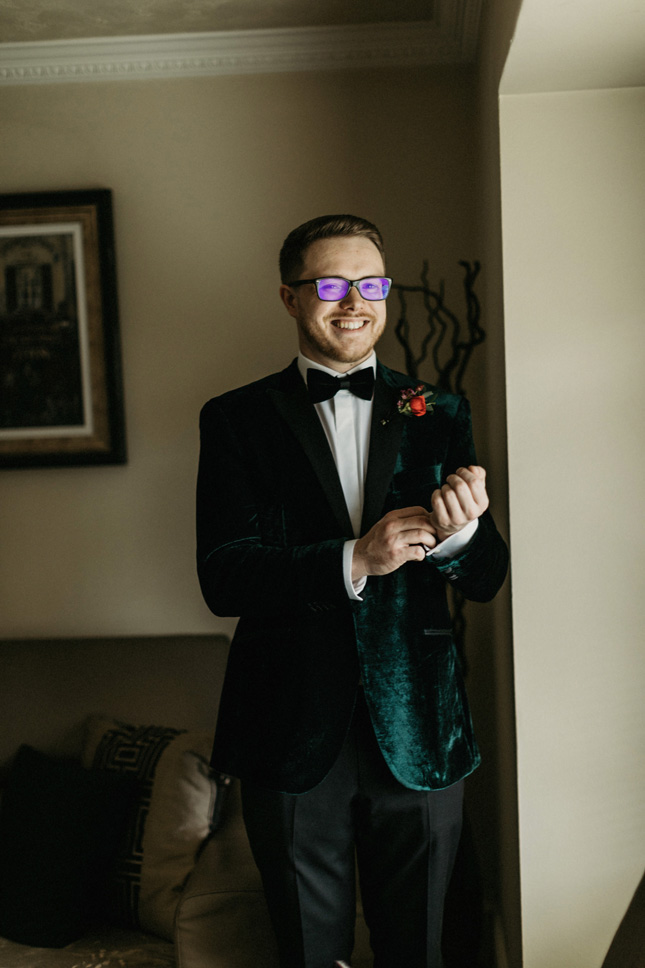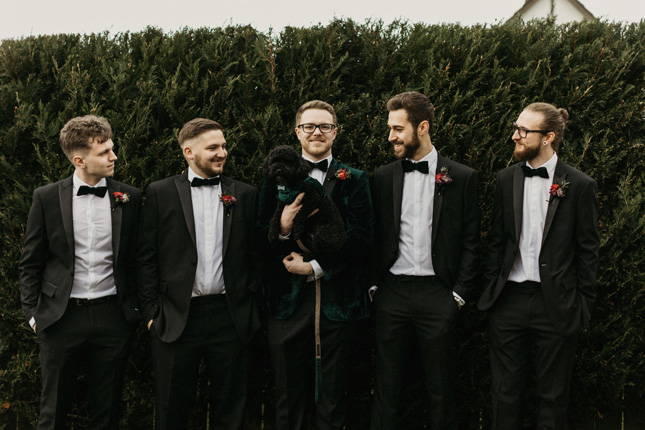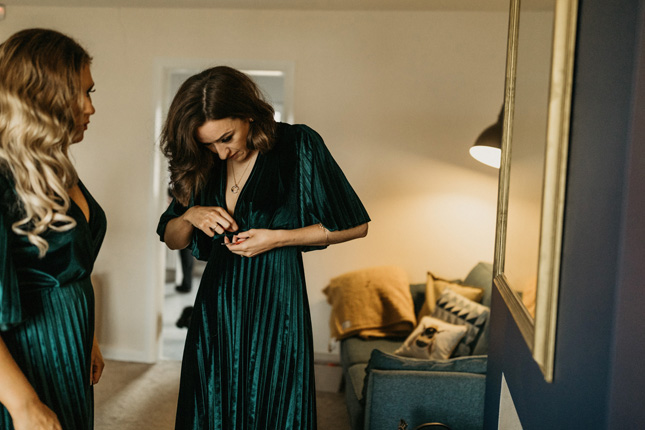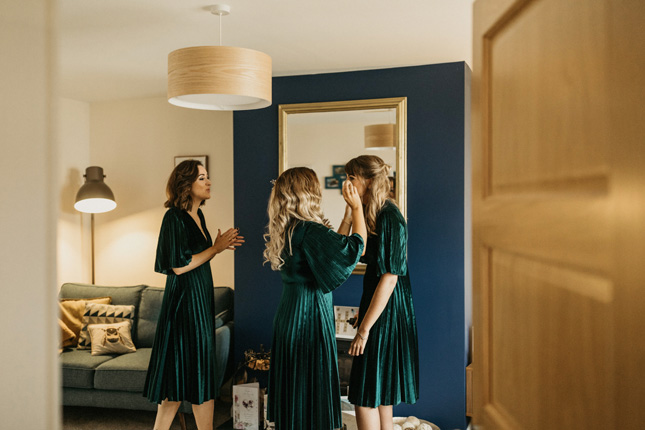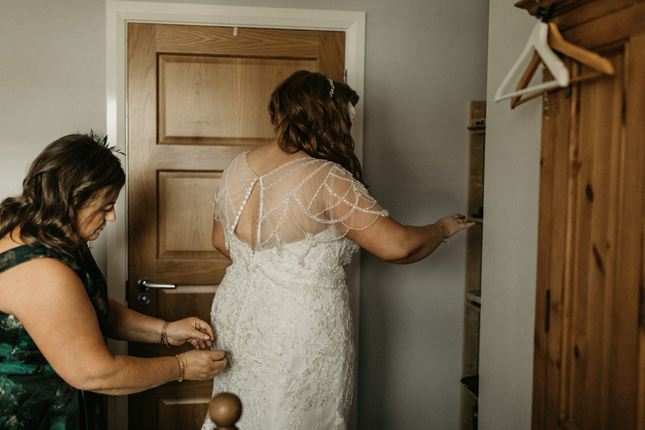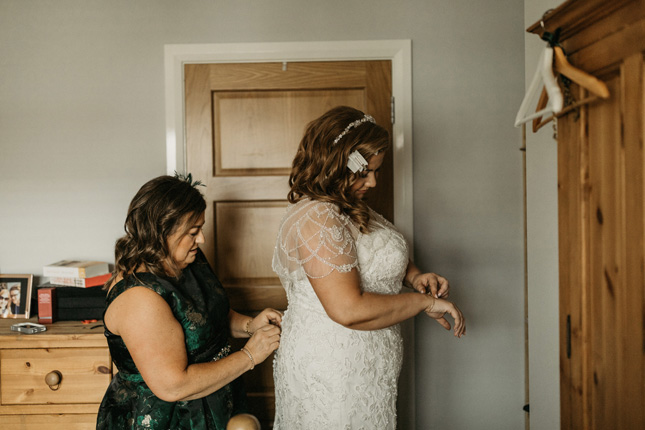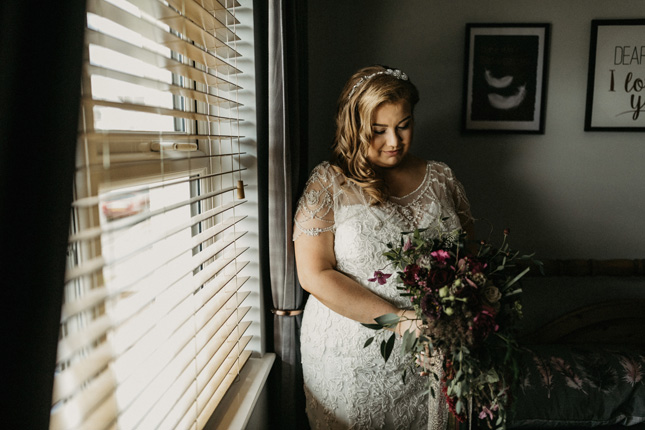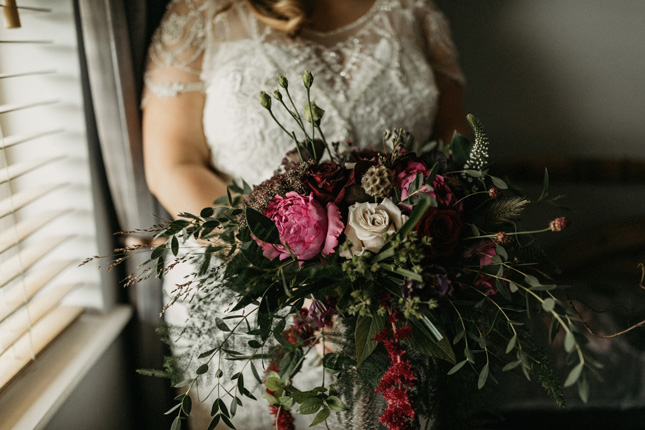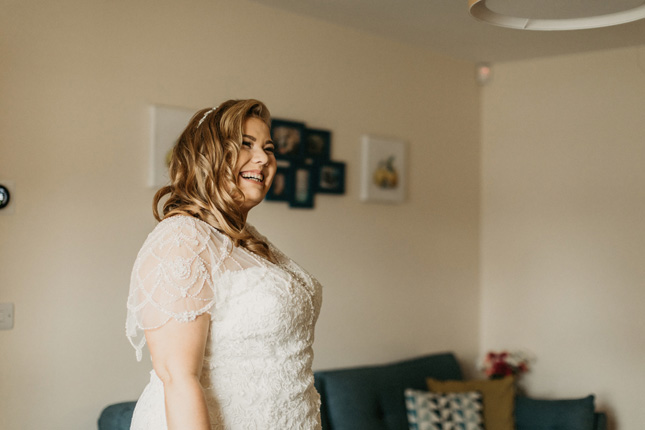 The pair took their dog Ozzy for a walk in his favourite forest one Saturday with Kathryn's brother, so she didn't suspect a thing. She had made plans with some pals to watch a rugby game after the walk. "Steven was acting nervous and making sure we went a fairly specific route, when we got to a certain spot, Steven handed Lee Ozzy's lead  and we walked a few steps further and he got down on one knee," remembers Kathryn. She couldn't get in contact with any of her friends or family in the car on the way back - not even the ones she had plans with! - and it turns out Steven had arranged for them all to meet back the house where the bubbles were flowing when the pair came back engaged.
They researched the perfect wedding venue extensively but only visited two in person, and Ballyscullion Park won their hearts. "We loved the outdoors, the forest, the gardens, Ballyscullion Park feels like a fairytale place as soon as you set foot in it - and I am not the fairytale type of girl," says Kathryn.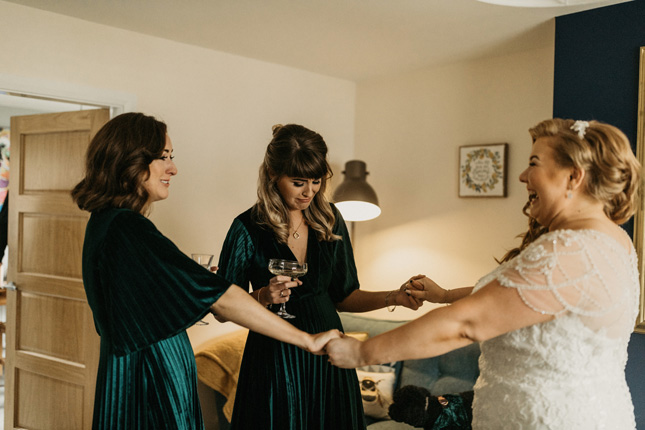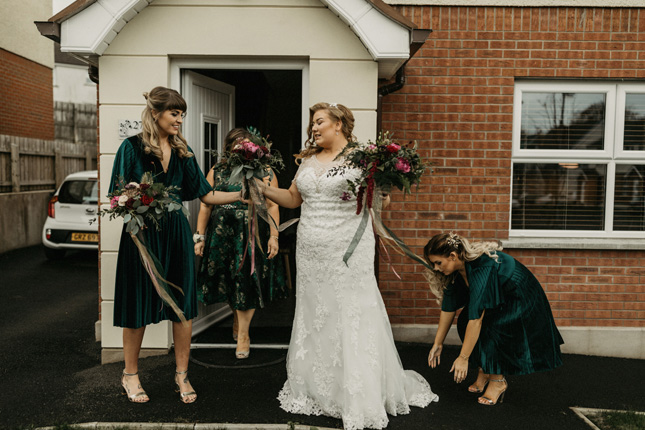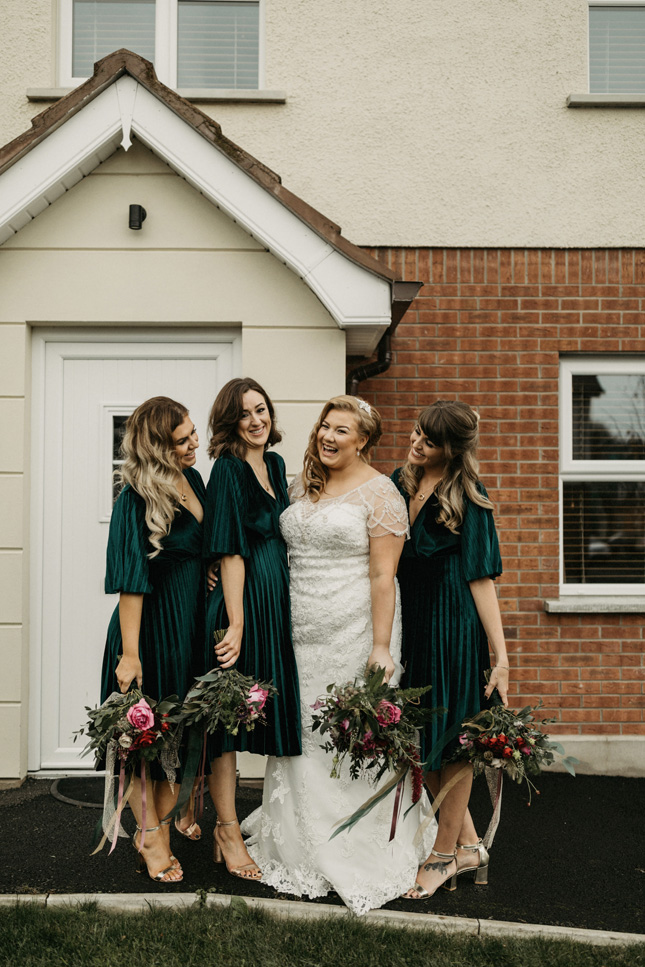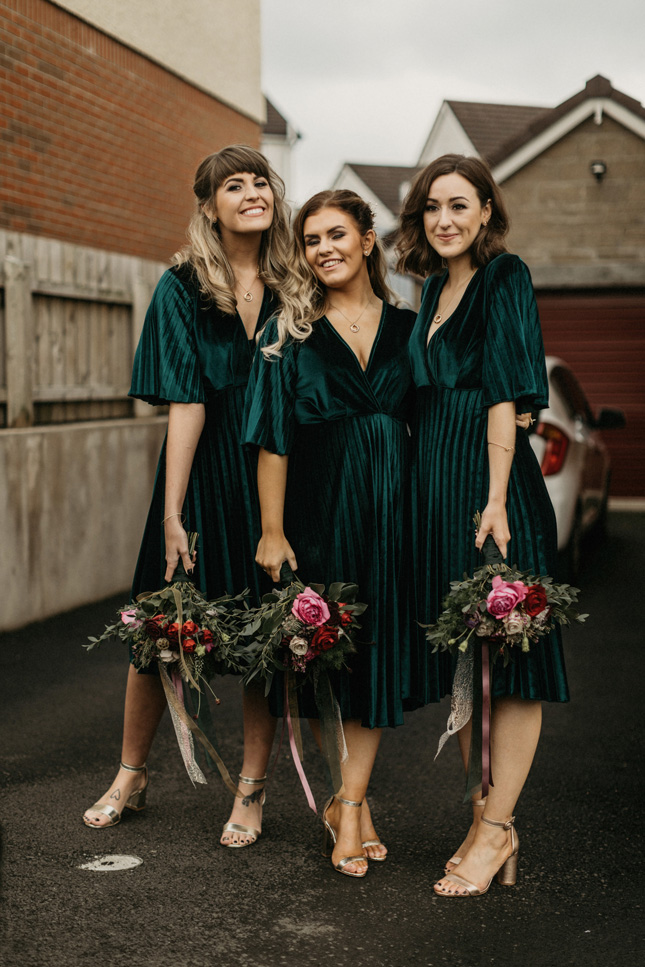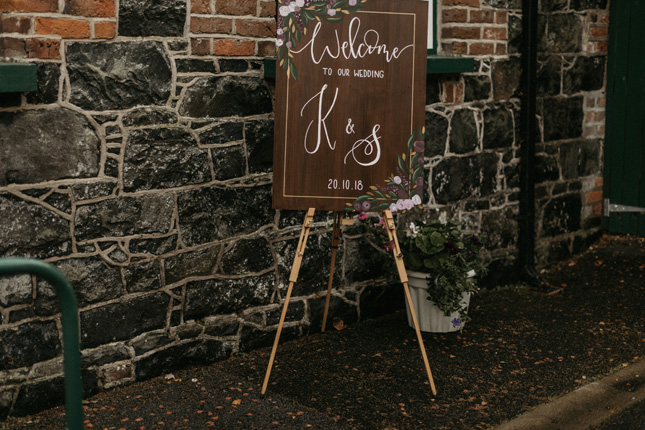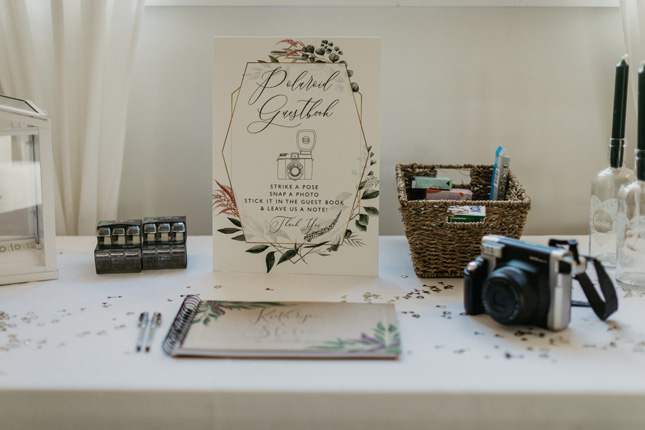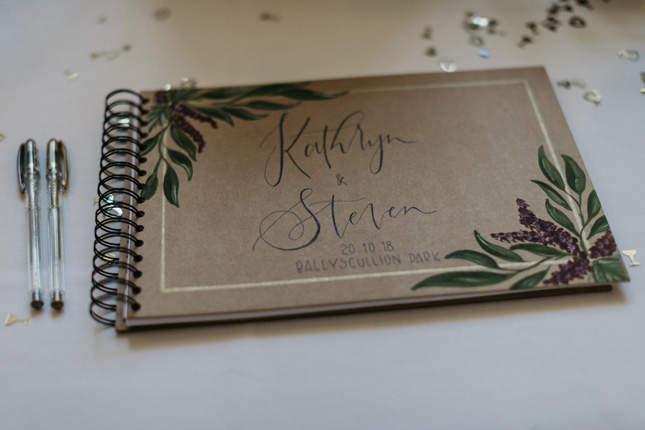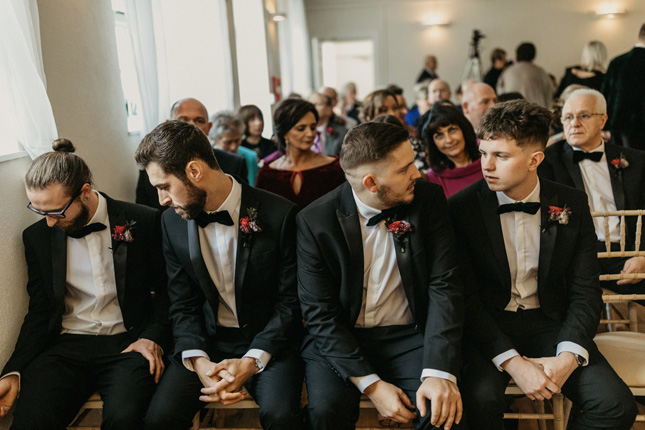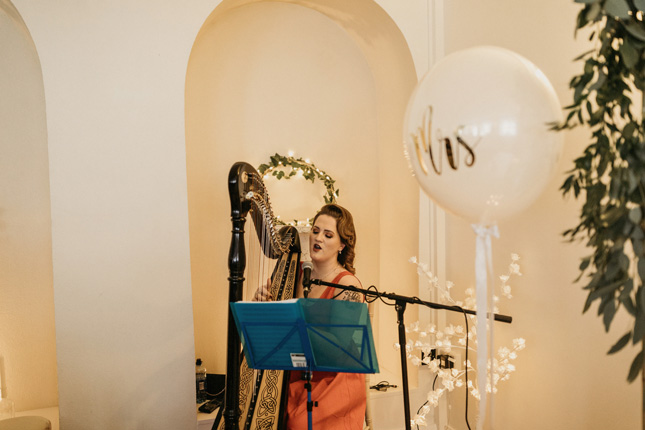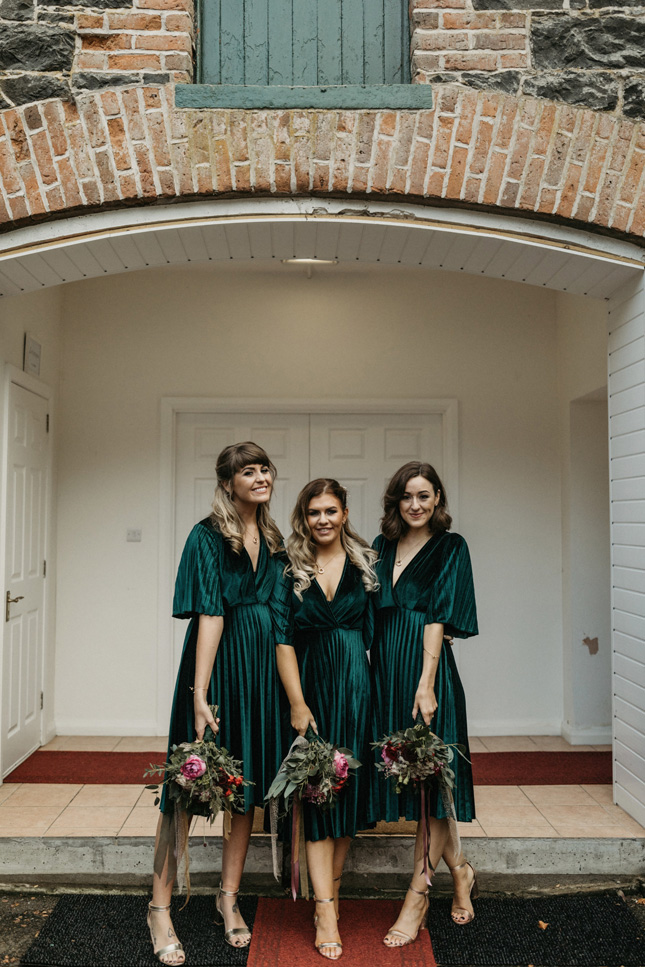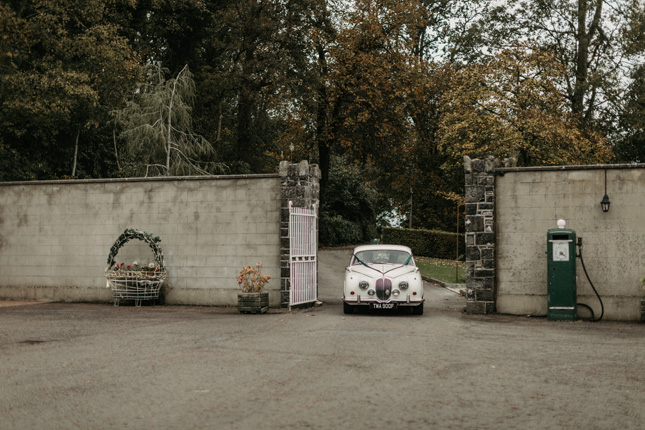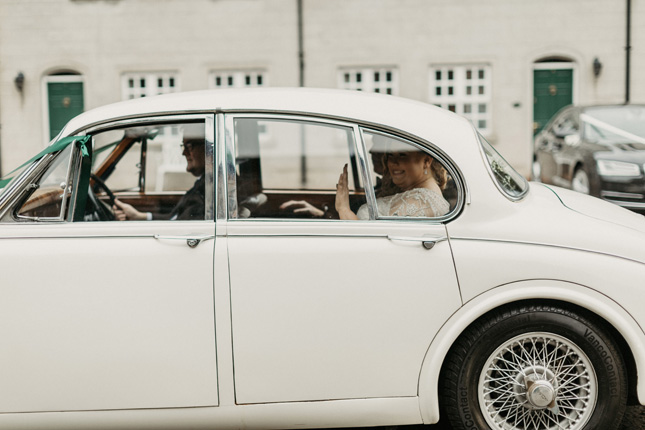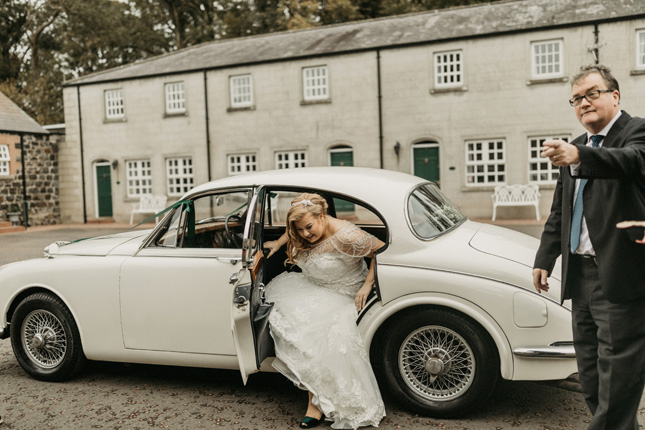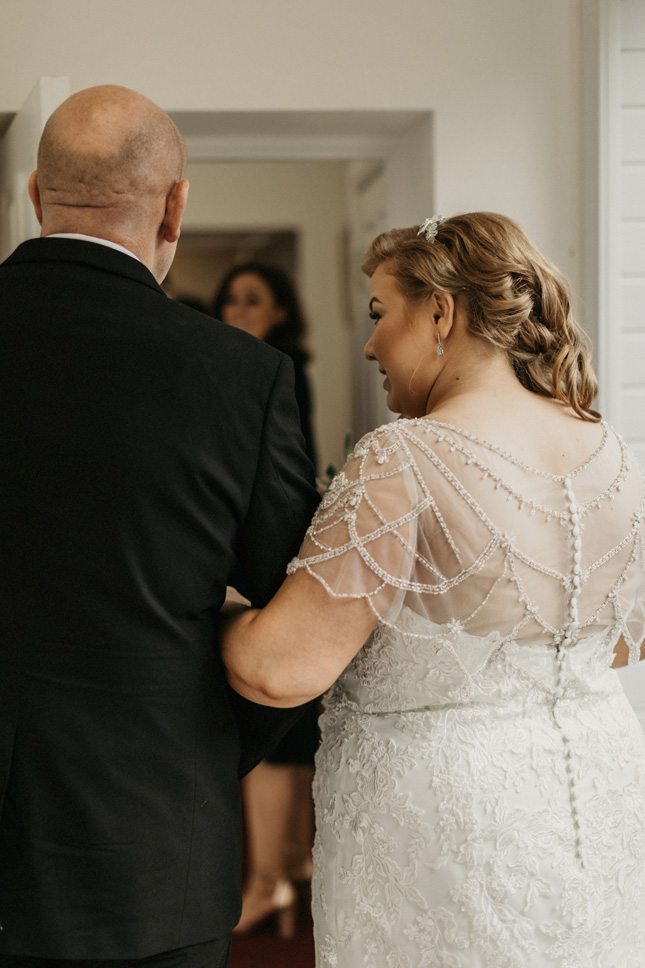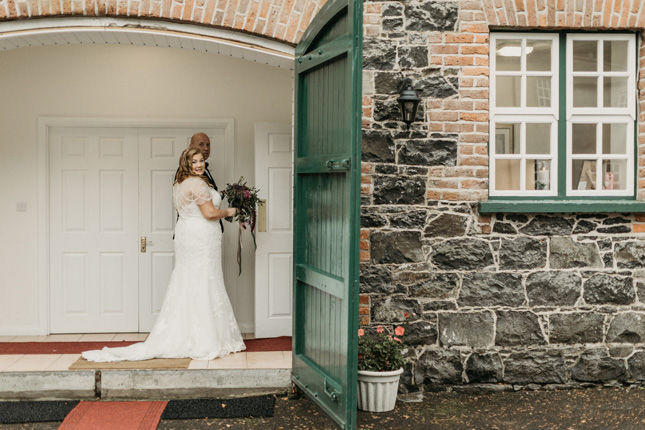 While they booked the big things at the start, and then much of the rest of the planning had to wait until two months before the big day, one thing Kathryn found difficult was wedding dress shopping. "I took everyone and we went to three stores and it was exhausting. I am a bigger girl and some places just didn't cater for what I was looking for or just didn't, which was made the whole experience much harder. I eventually went with just my mum and we found "the" dress - but that was a super stressful hard part for me personally," she says. Her beautiful dress was a Ronald Joyce number found at The Wedding Centre - didn't she look incredible?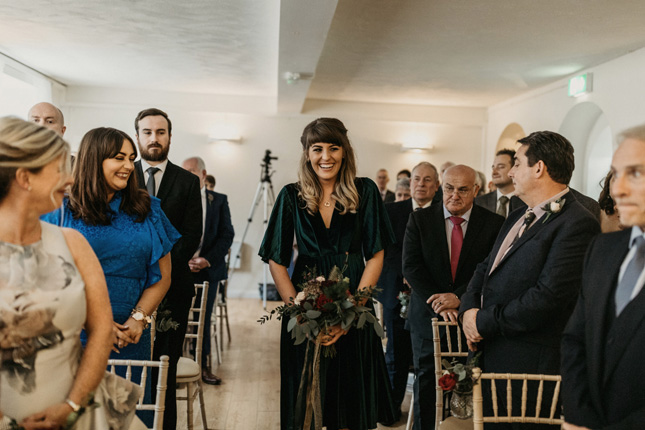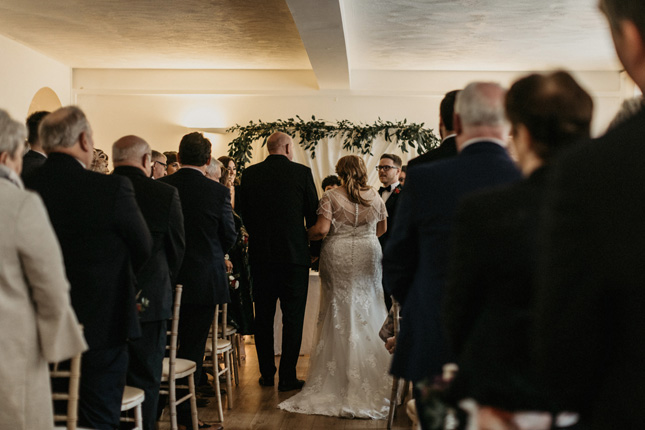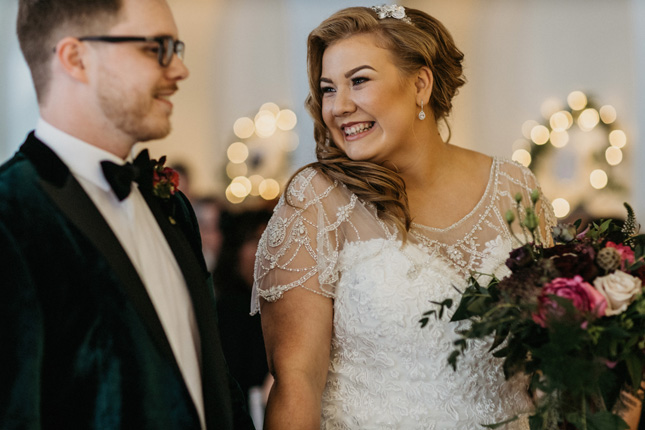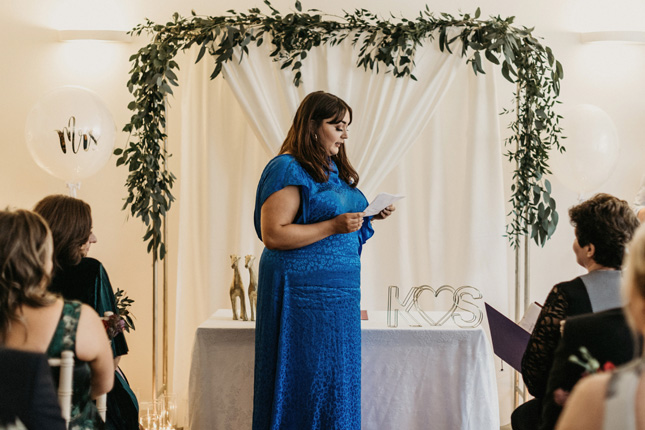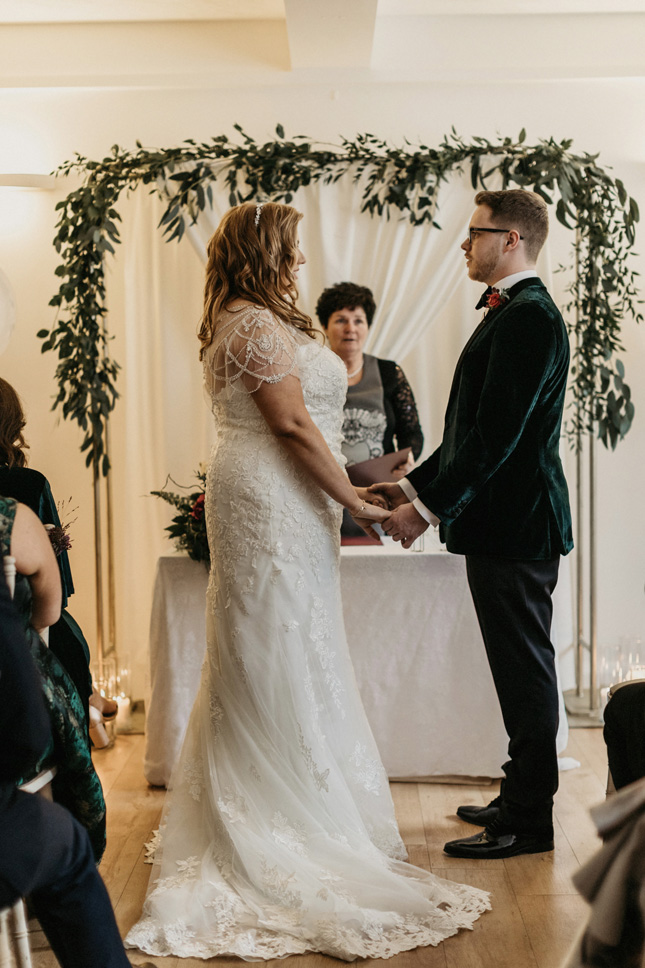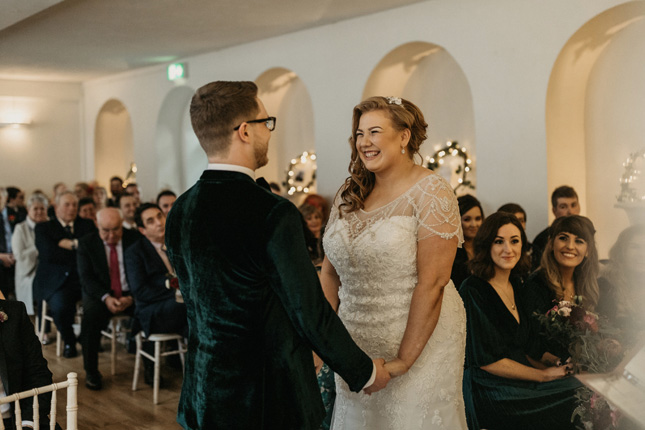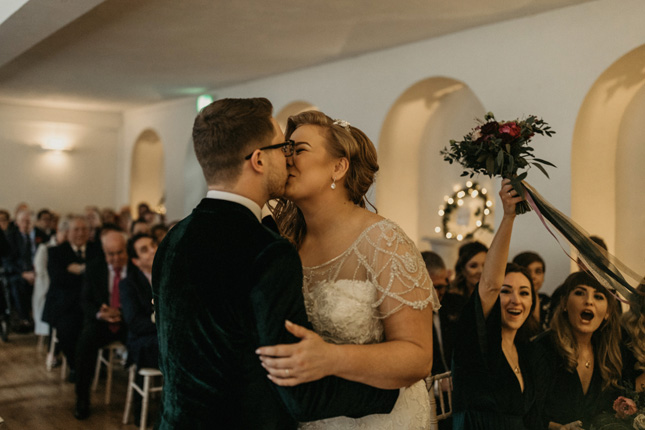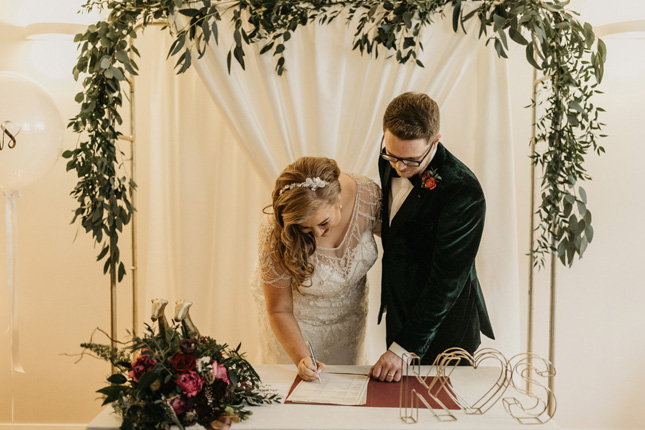 The pair had an amazing day, starting with the dream morning. "I had the most wonderful morning with my friends and family, we had breakfast brought in and we all sat with bubbles laughing and giggling, it was cool, calm and relaxed. They aren't lying when people says it flies by and I wish I had spent more time with some people but there are so many hours in a day, especially on your wedding day!"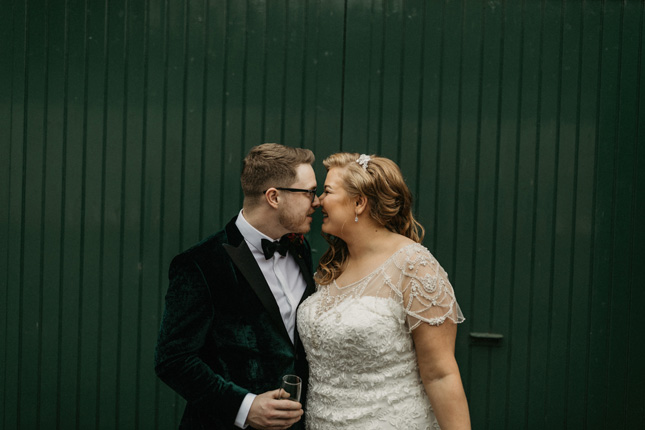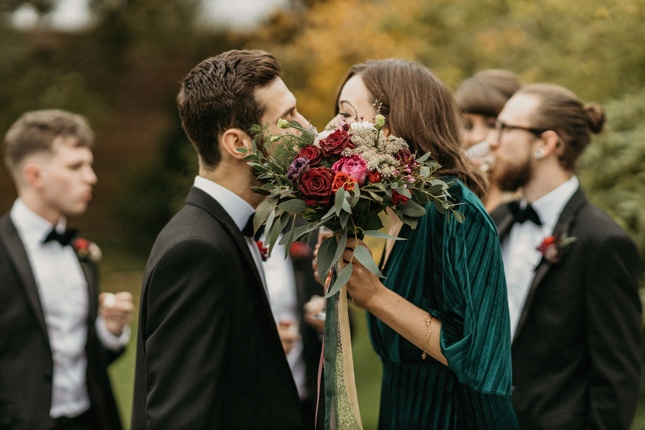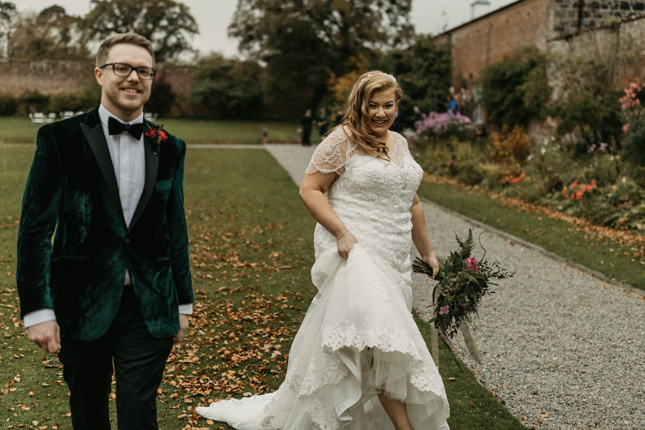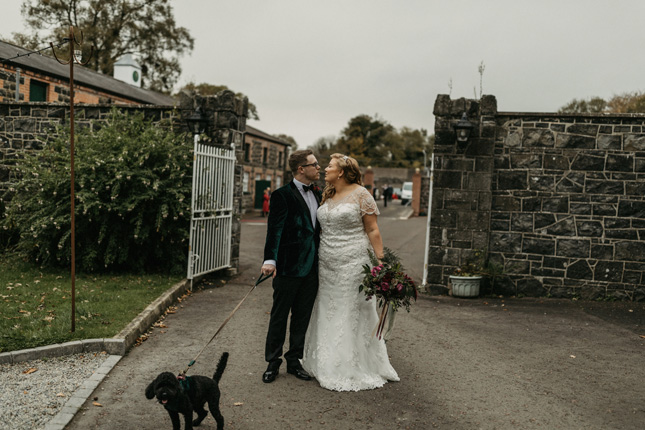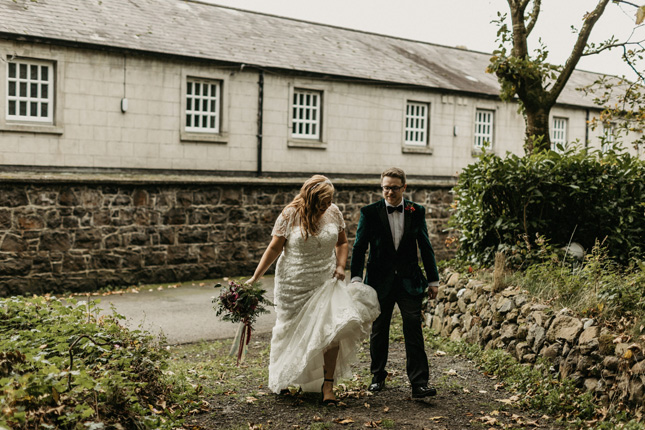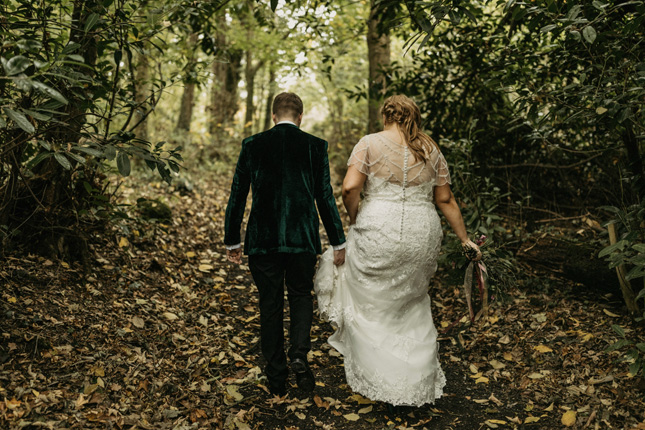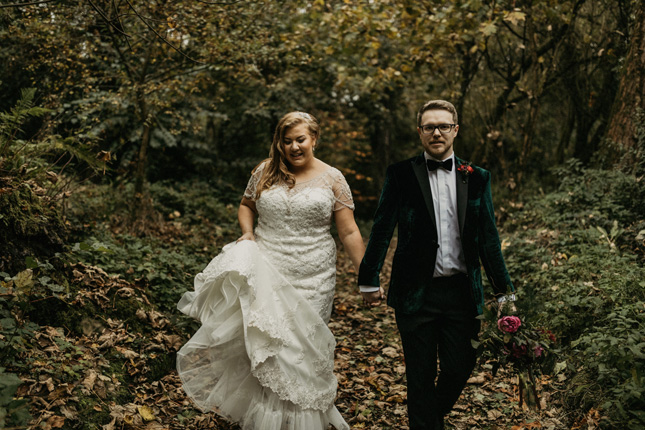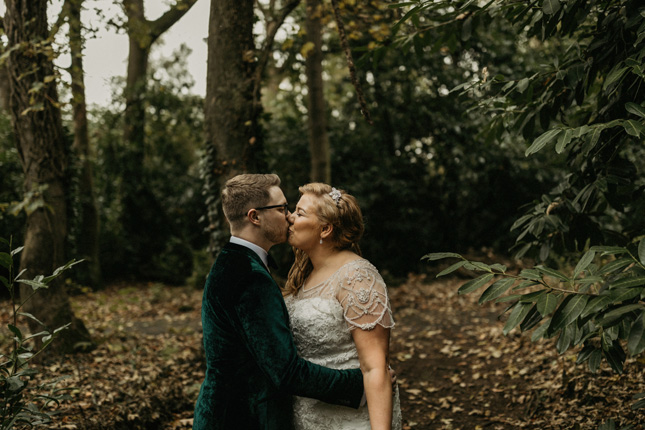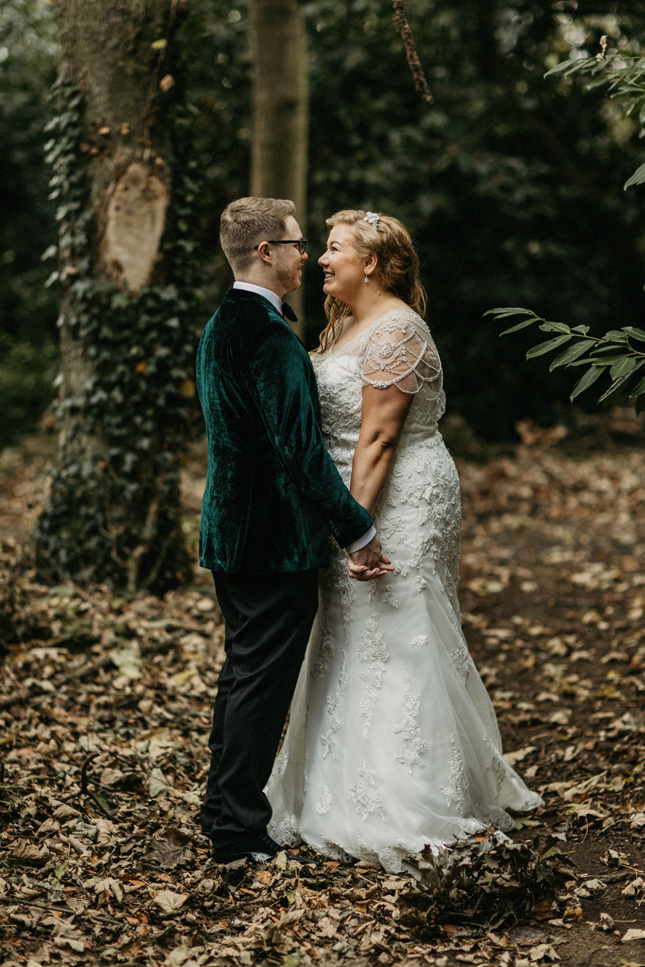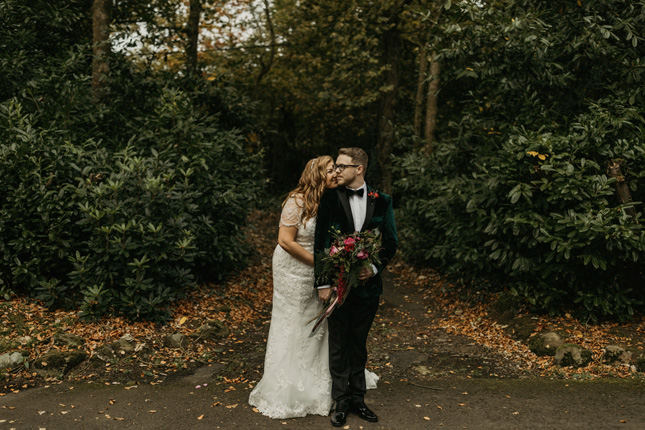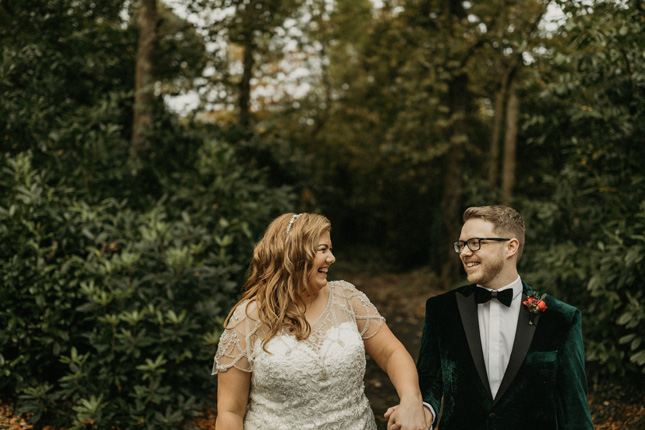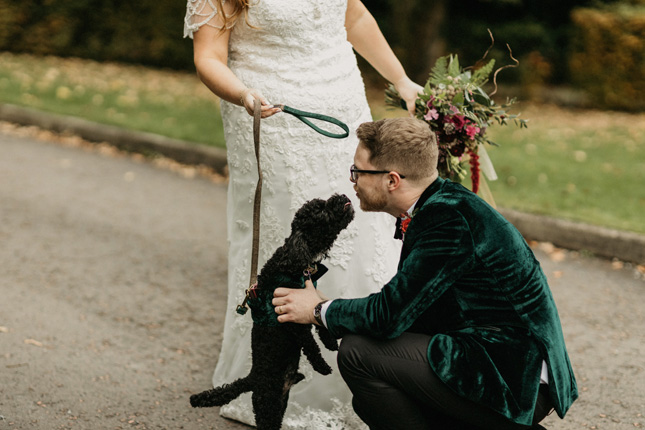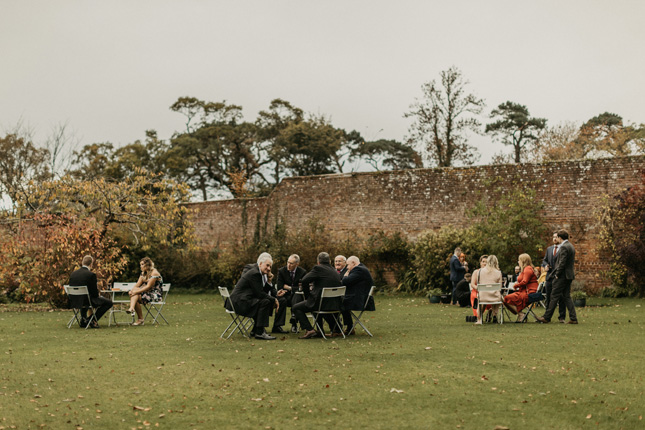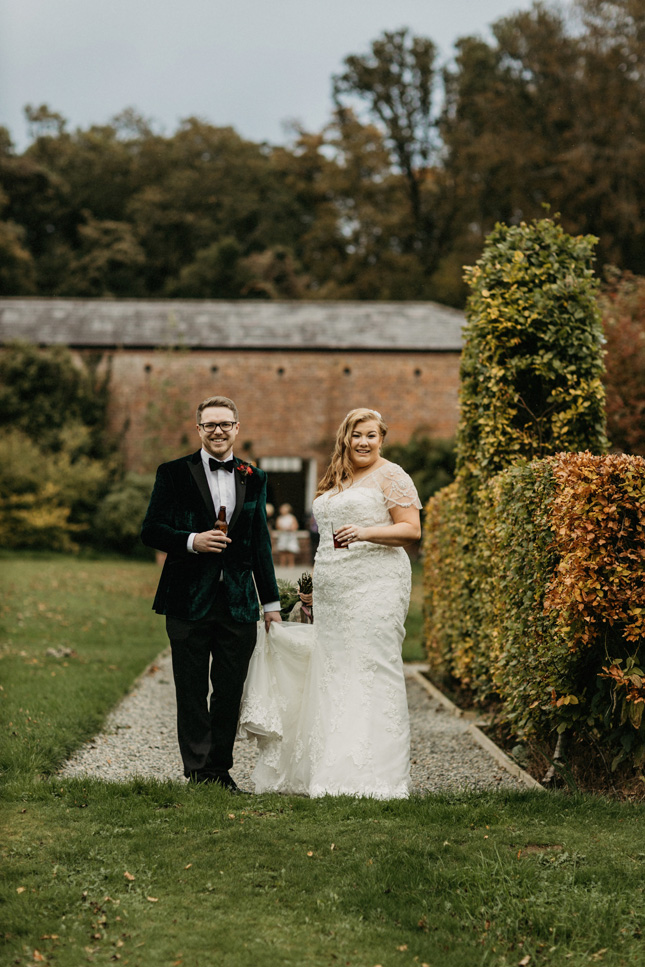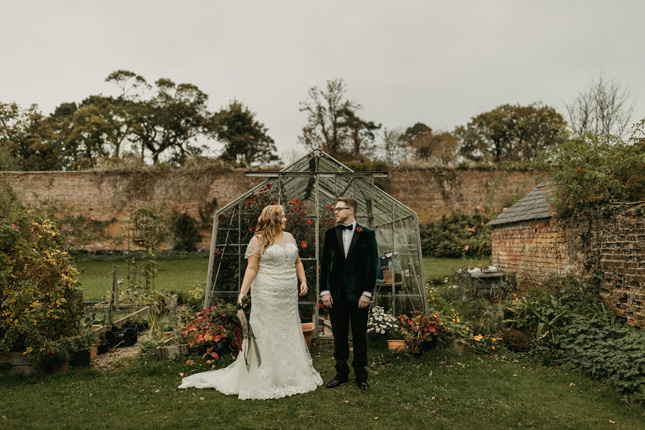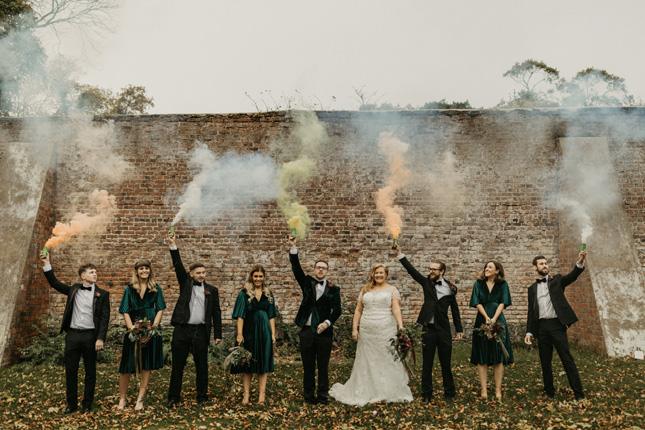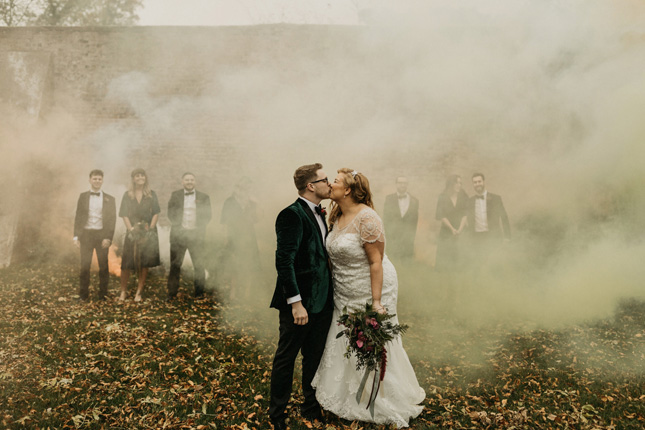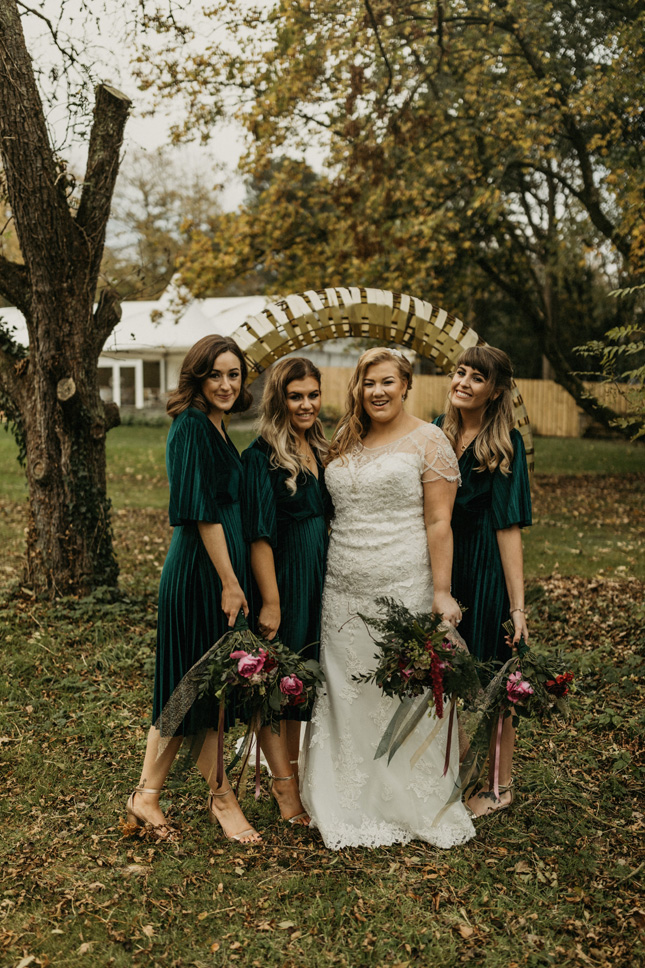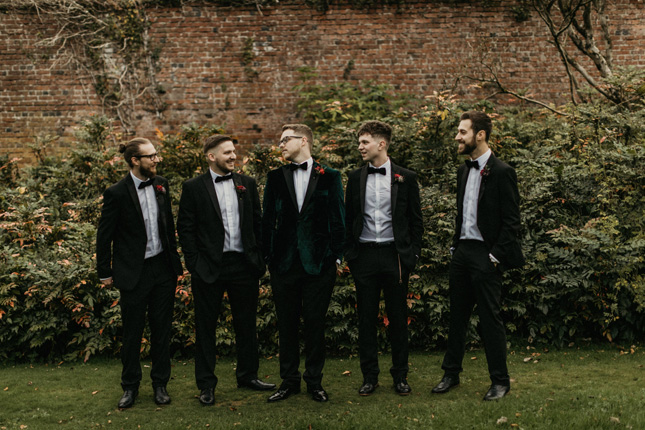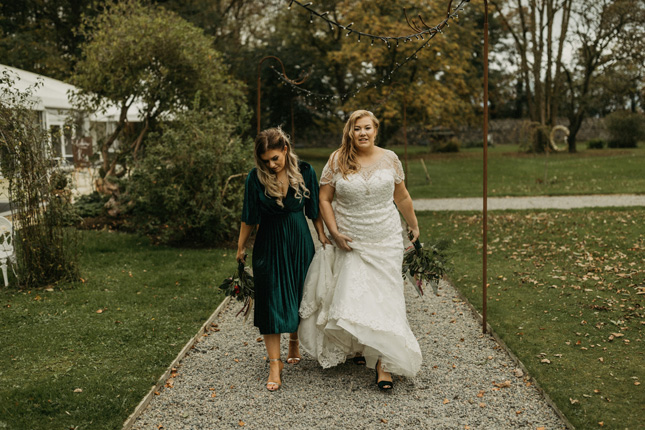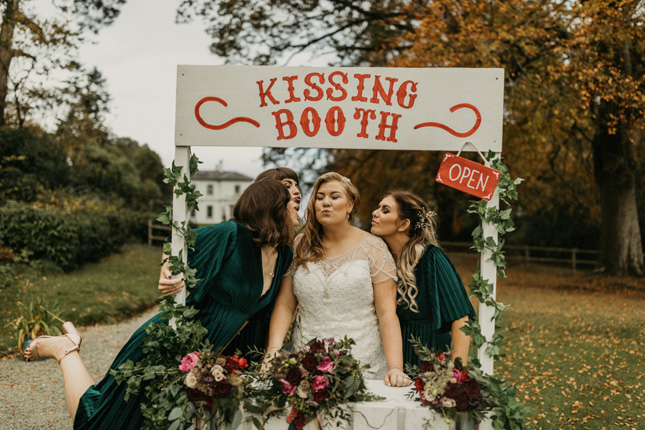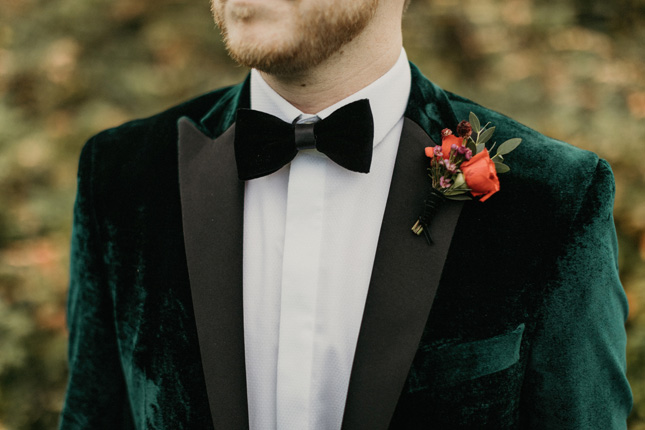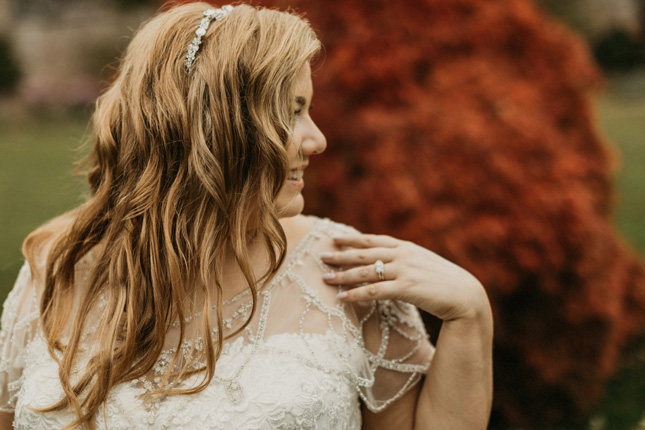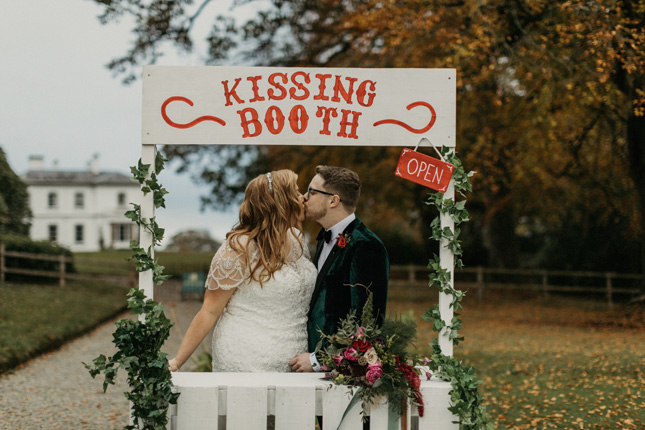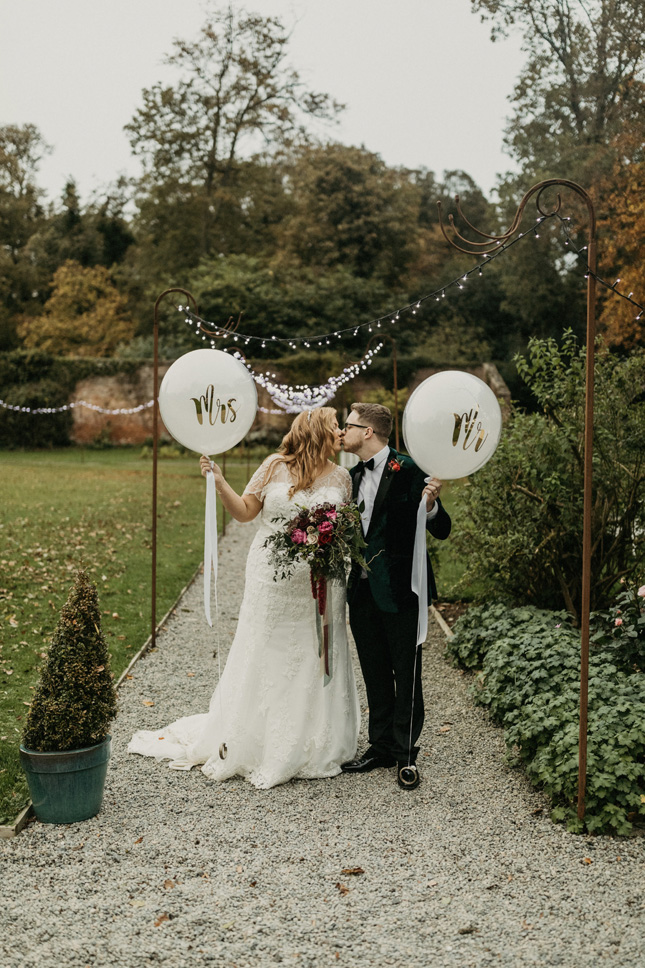 One of their favourite memories was a few moments they had to themselves. "After the call for dinner, Steven and I plonked our bums down on the steps as everyone was getting seated and we had a few minutes to ourselves, we talked about what people had said. The Ballyscullion team came running with a drink for us each, and it was nice to just sit, drink our drink and revel in the day - thoroughly recommend getting that ten minutes of complete alone time before the dinner takes place."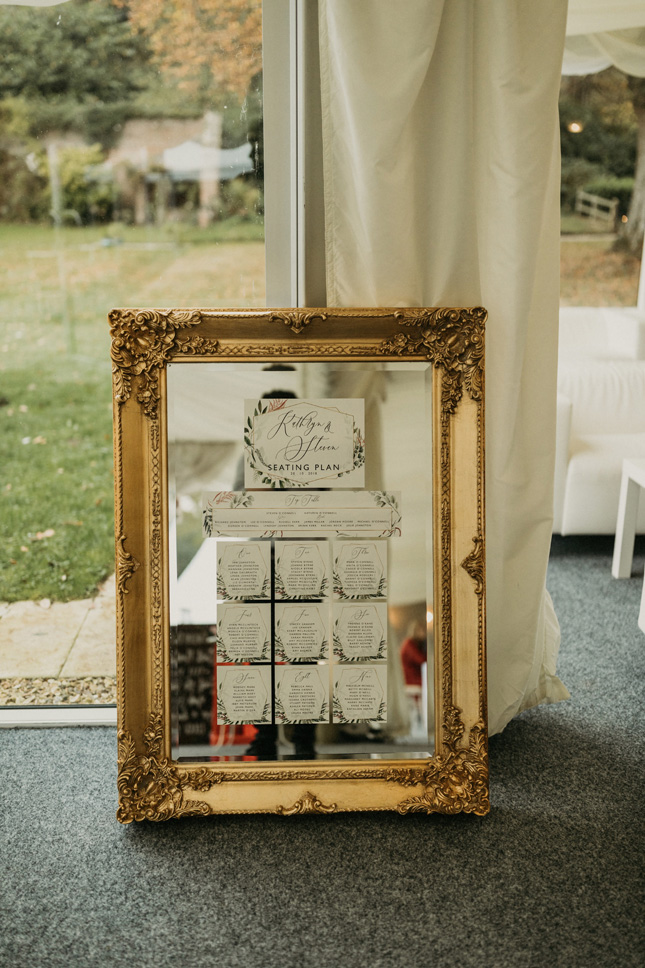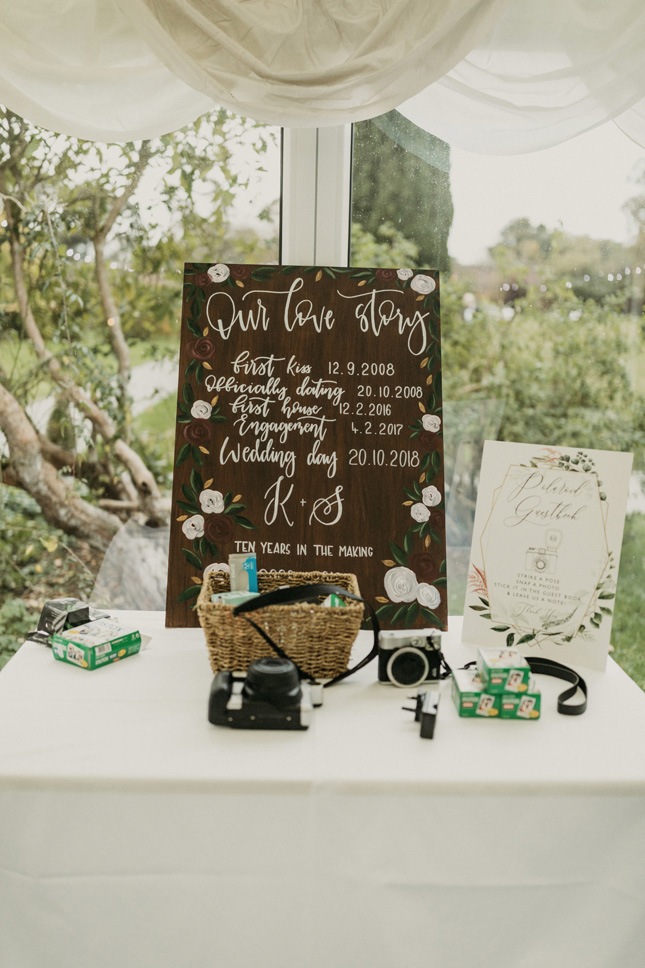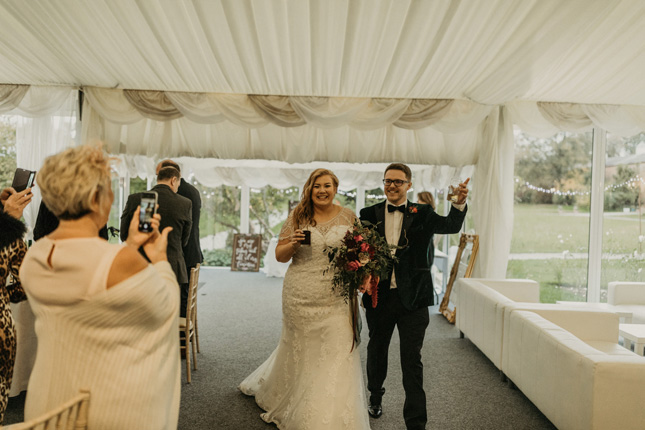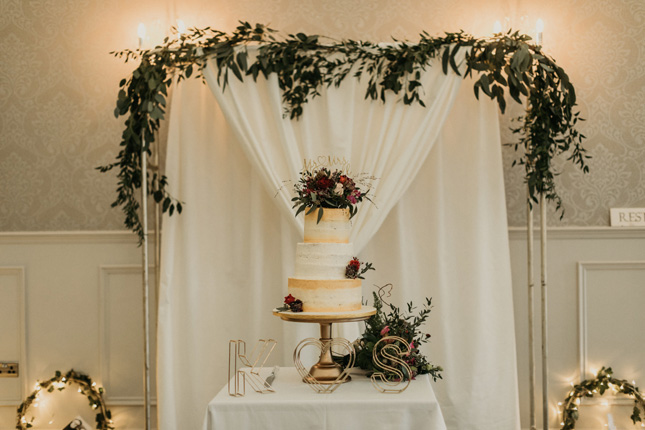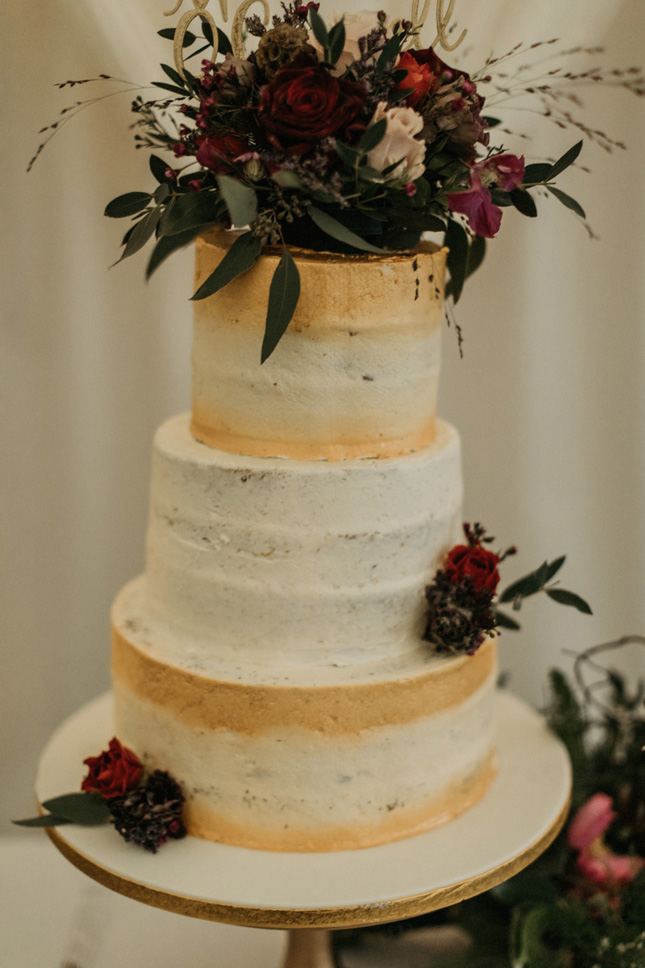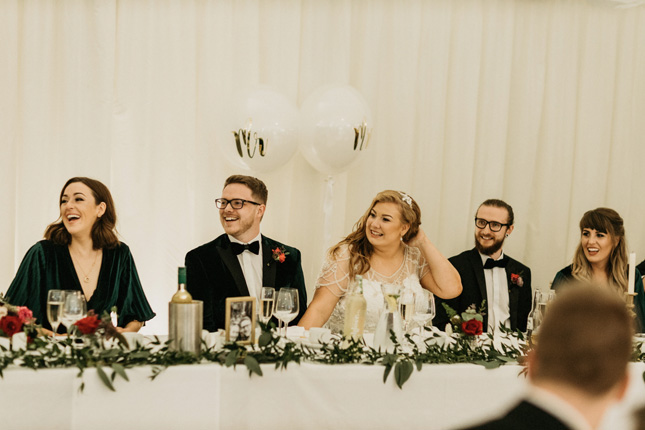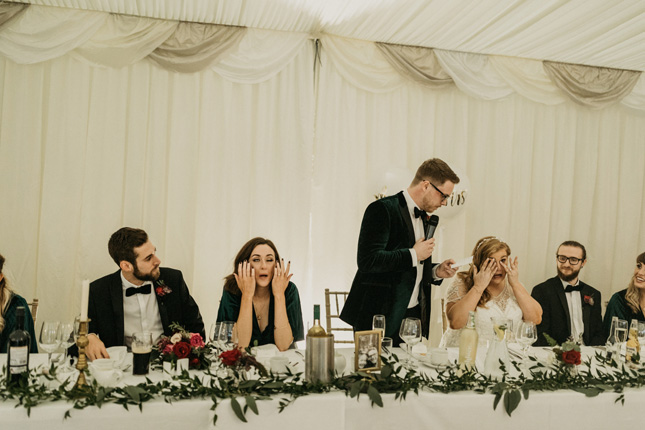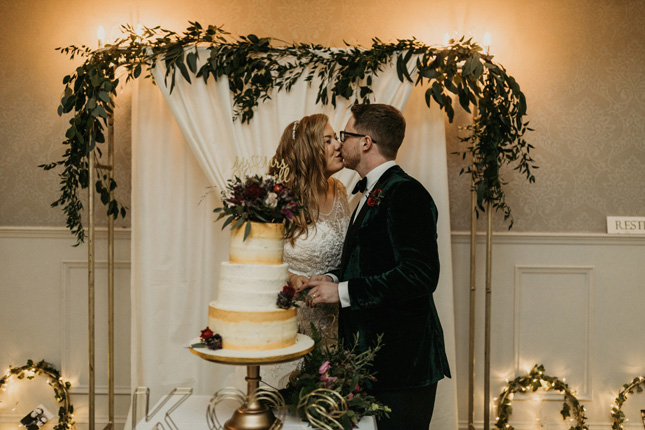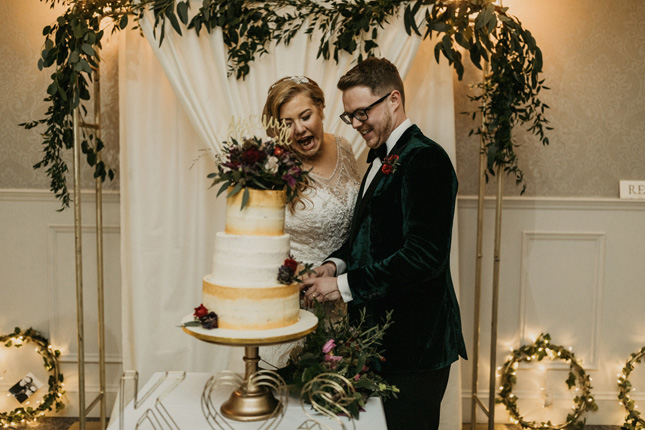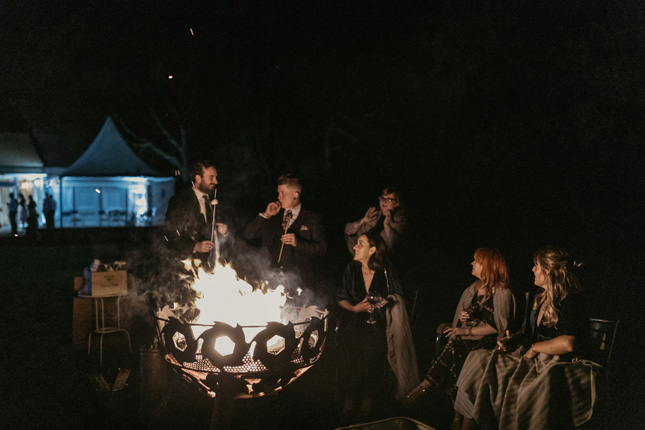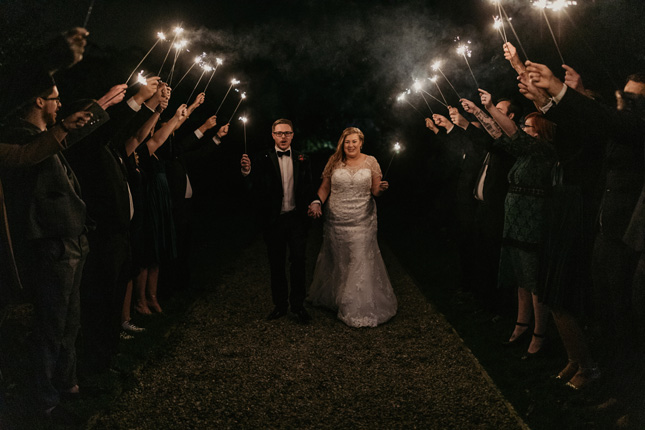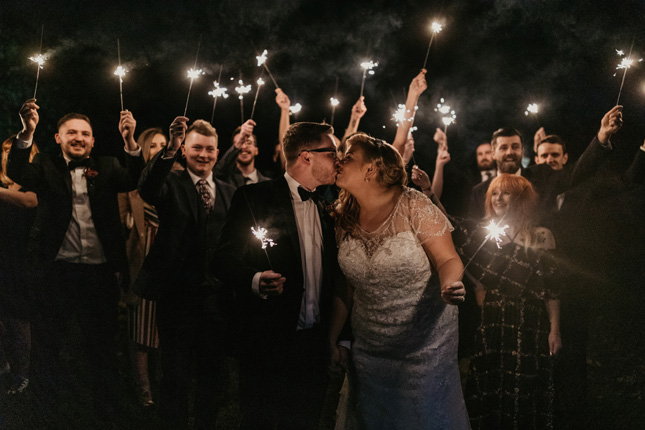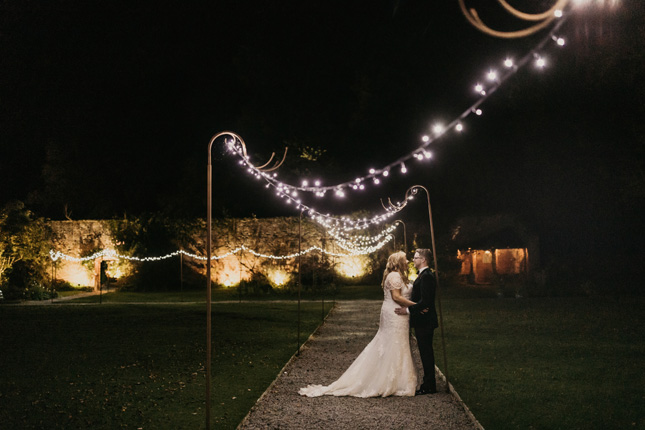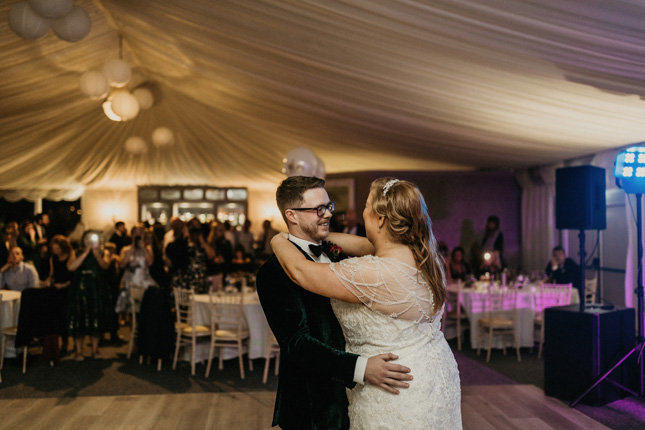 She says all the advice you hear before the wedding is true so to take heed. "There's nothing original I can say, it flies by, it's a jam packed day and everyone wants yours or your husband's attention. I will say it can be frustrating at times people wanting you in all directions but just breathe - if it won't matter tomorrow so don't worry about it!"