Cassie and Mark planned their Ballybeg House wedding from London and it turned out beautifully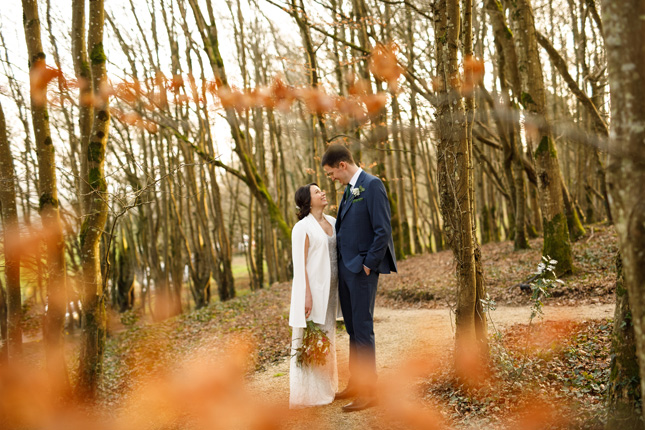 Cassie and Mark met in an unlikely place - in a hostel room in Melbourne, Australia in 2008. "Little did we know as young 22 years olds, dressing up as cave people for Cassie's birthday and sharing boxes of wine, it was the beginning of something special," laughs Mark. "This also means that we have lived together since the first day we have met!"
Almost a decade later, Mark decided it was about time he pop the question, and he chose while they were travelling in Budapest as the perfect time. "After hours of wandering the warm streets and hopping in and out of bars, we headed back to our apartment. As soon as we got back, Mark went up to the loft and asked if I could put on some music on Spotify. The first playlist on Mark's phone was titled 'FOR CASSIE'... I opened it to see just a single song: Will you marry me by Lenny Kravtiz. Whilst standing there a little taken aback, I heard a huge crash as Mark threw himself down the stairs just in time to be there behind me, on one knee offering a ring in his hand," remembers Cassie.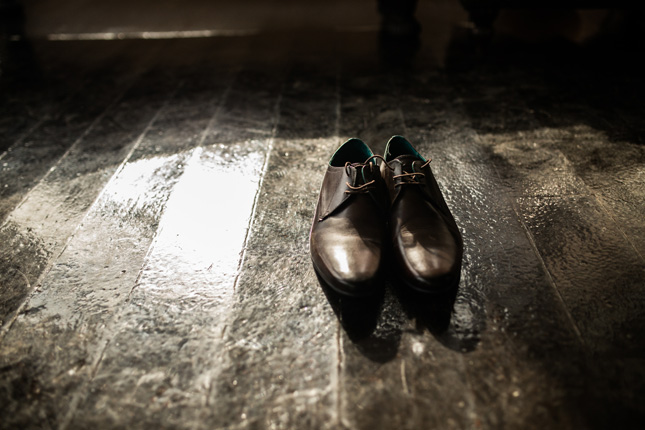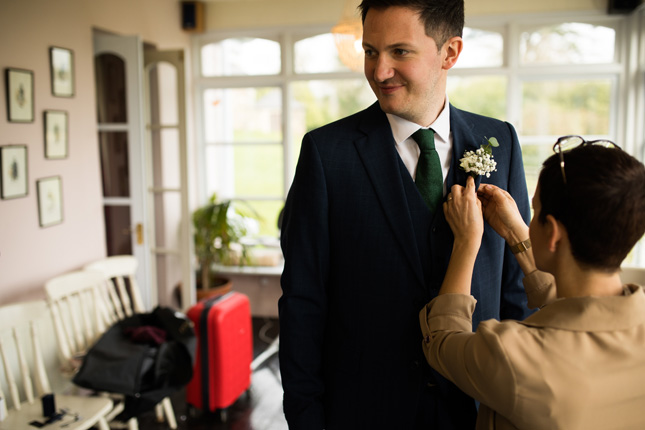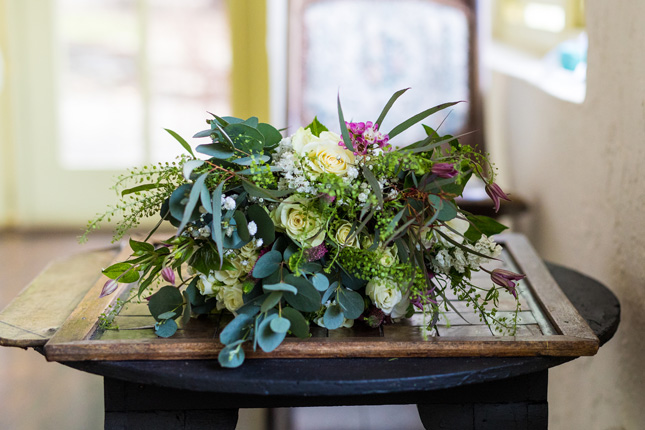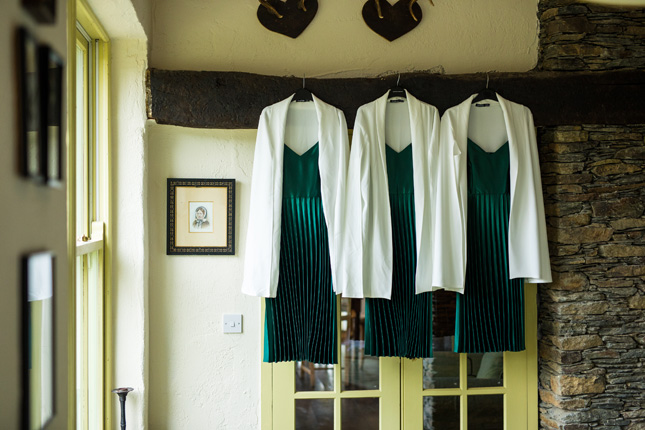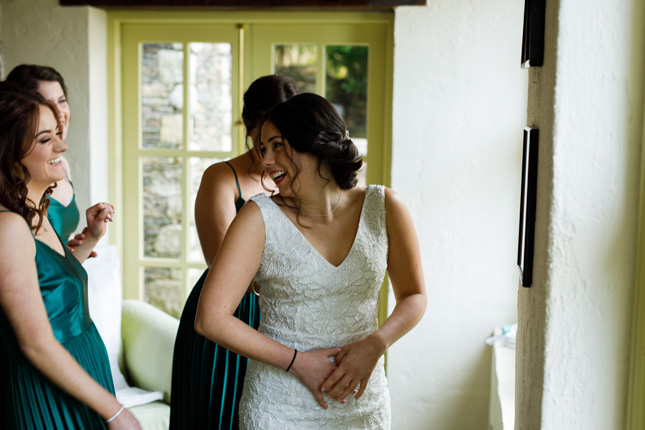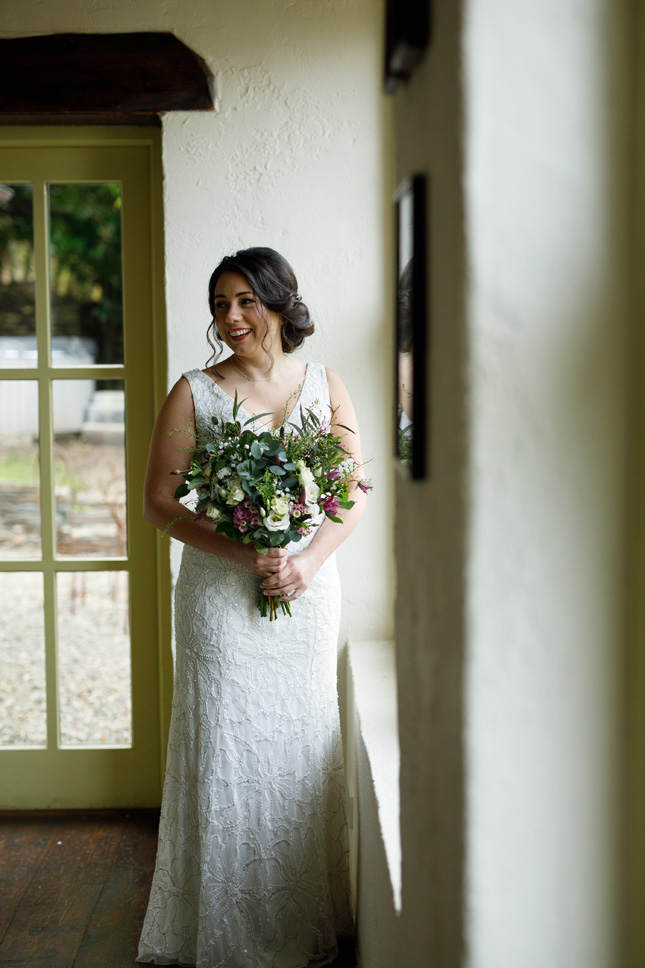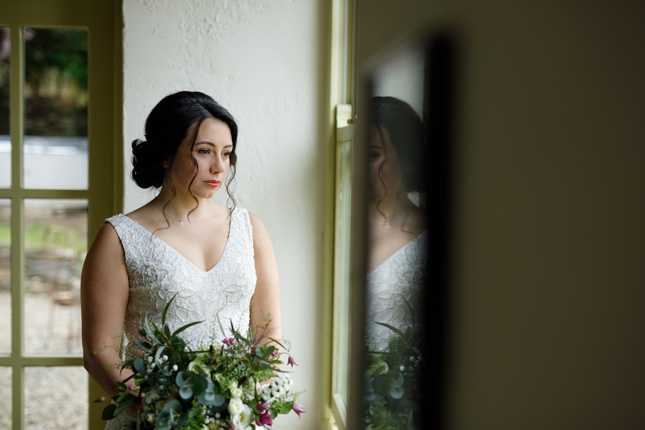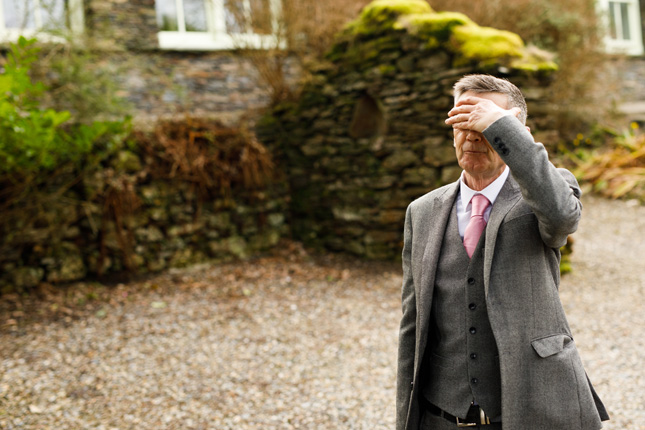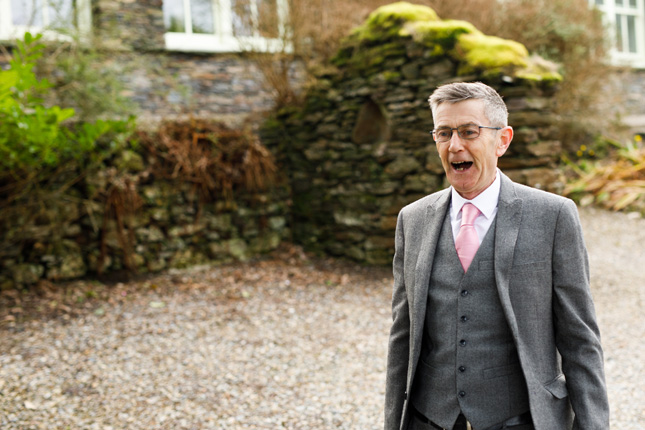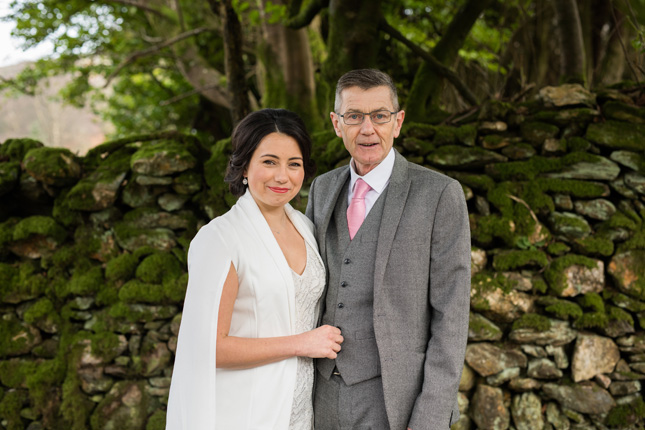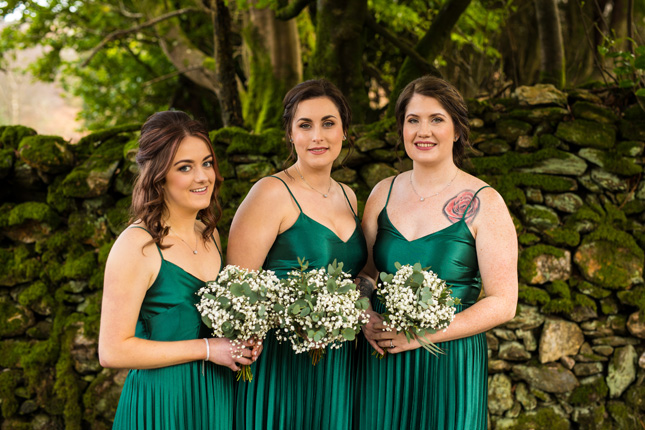 As soon as they started planning, they knew a Ballybeg House wedding was perfect for them, and didn't look at any other venues. "We wanted a venue where the wedding would last longer than one day. After going to weddings abroad, we loved the idea of everyone you love staying together for a few days and having a little holiday. Ballybeg was perfect! It's gorgeous scenic grounds, it's laid back vibe and fact that you can have you have the whole venue to yourself for four days meant it was the perfect place for us," she says.
Cassie expected wedding planning to be super stressful, but she actually found it a breeze. "I found it so easy that I was convinced I had forgotten something," she laughs. She took it step-by-step, and because the pair were planning from London, she relied heavily on Instagram to find vendors, based on pictures she had seen.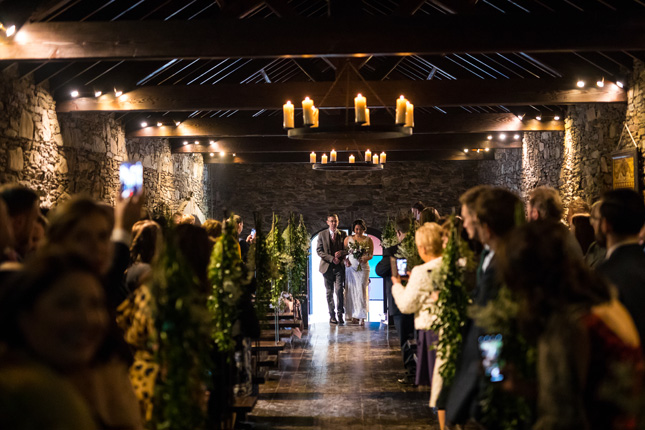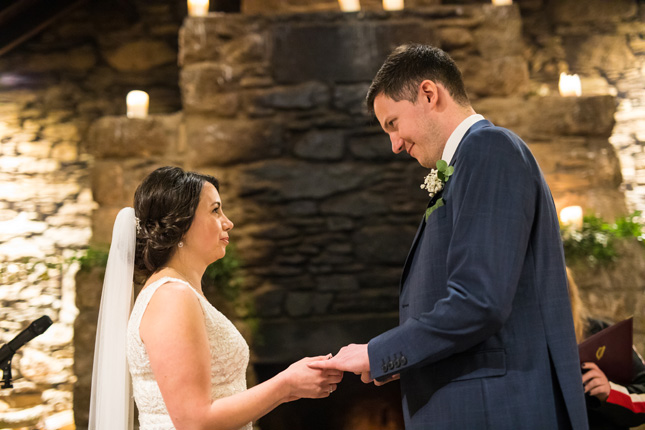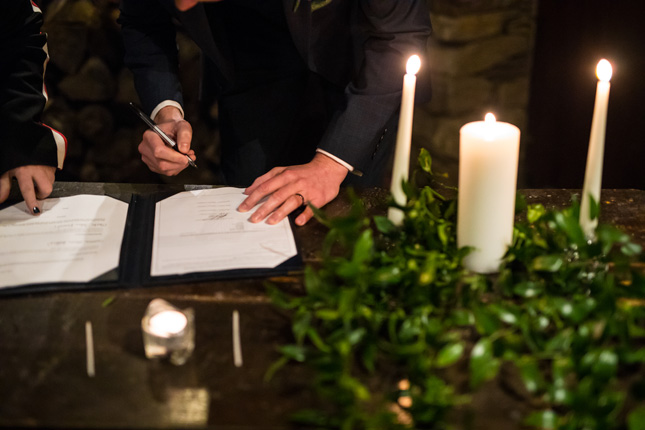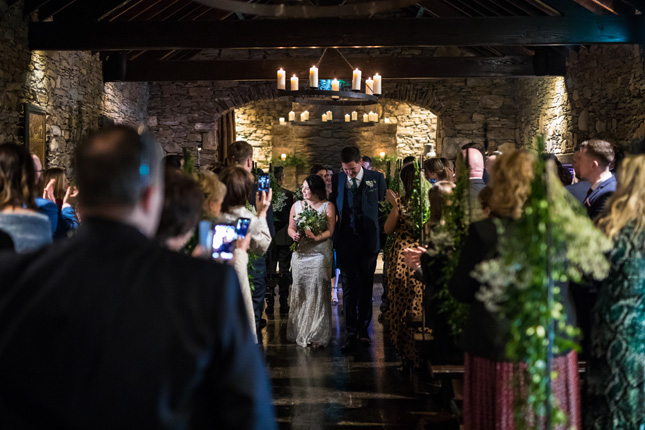 She wasn't into the idea of a traditional bridal shop so looked to the high street for inspiration. "I didn't want to spend money on a dress that I was only ever going to wear once. High street stores sell amazing dresses for a fraction of the price of boutique wedding stores. I got mine from Debenhams. They have an amazing wedding store and free personal shopper experience with a glass of prosecco so you get the same experience as if you went to a bridal shop," she says.
The day went off without a hitch, if you don't count the best man forgetting the rings! "Poor Brendan had to sprint from the ceremony room to the main house where the rings were in the safe – everyone thought this was a wind up and that he was joking until the guests looked out the window and saw him sprinting down the path," laughs Mark.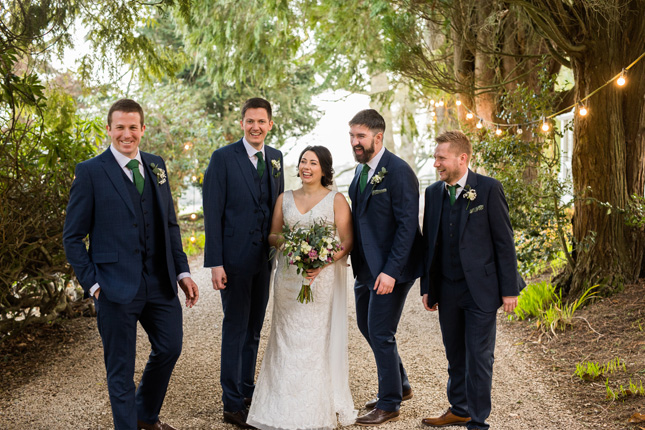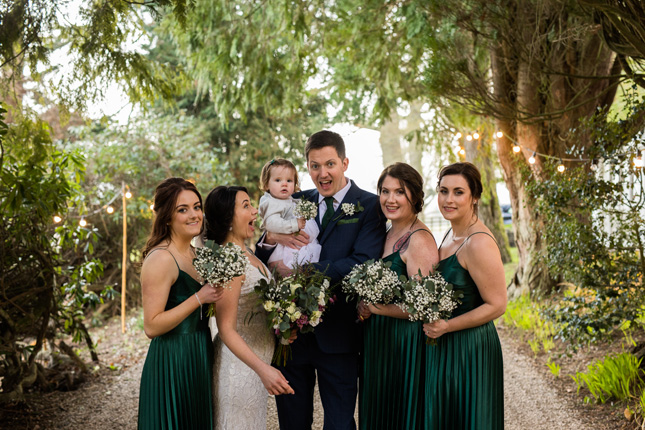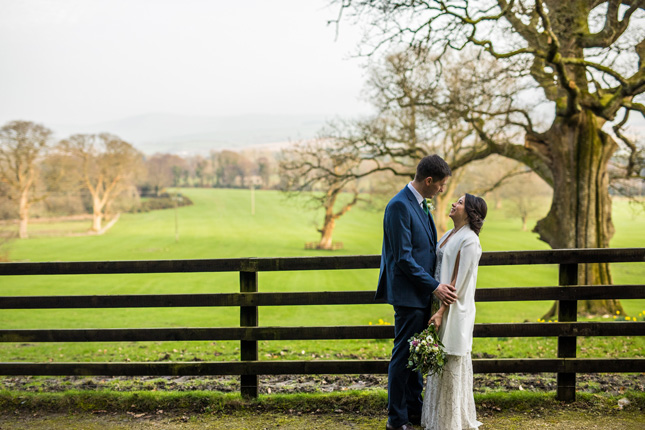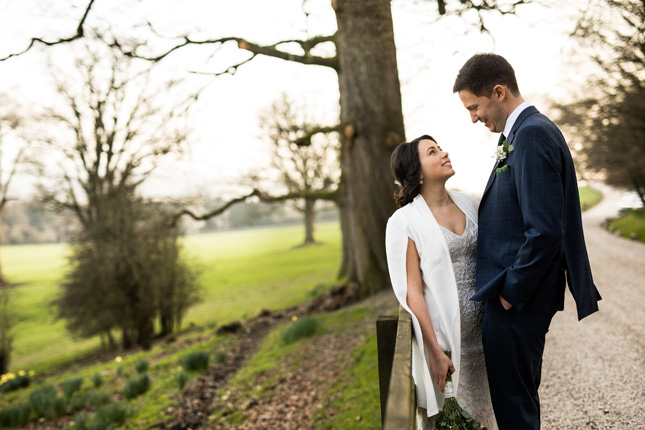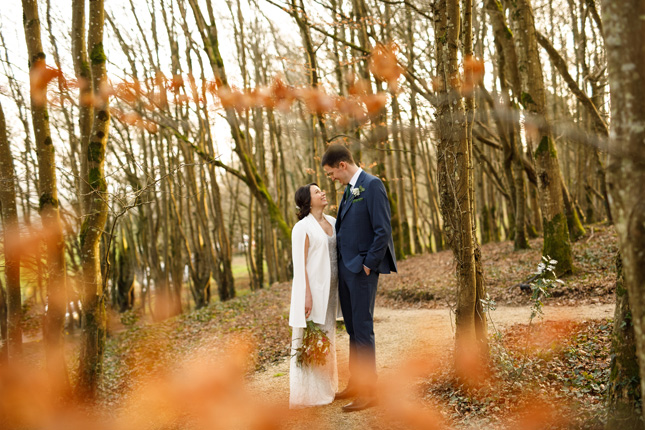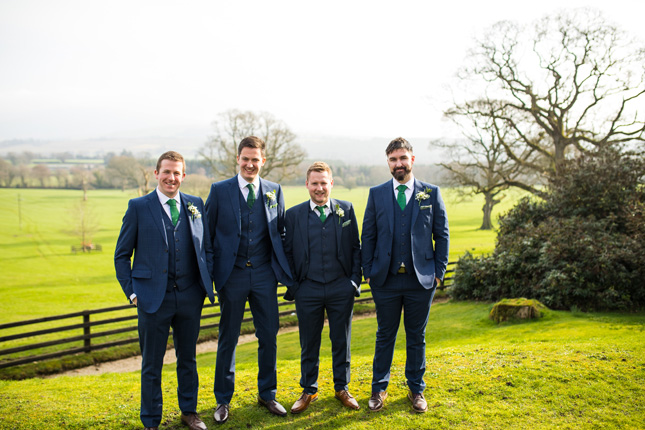 "The day itself was everything we hoped it would be and more," says Cassie. "From the moment the first guests started arriving through to the early hours being whisked away to the bridal suite it really was the best day of our lives. We were advised to enjoy it all as it would go by in a flash and before we knew it we were married, all the guests were being ushered into the marquee for dinner and we were being told to take ten minutes to ourselves in the house before beginning part two!"
So what was the hardest bit? "The hardest part was leaving the venue on the Monday morning! I honestly found the process of planning enjoyable and each milestone we could tick off made us more excited for the big day to arrive."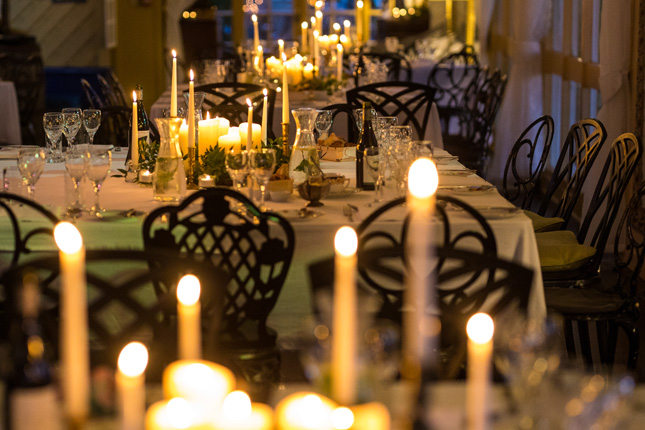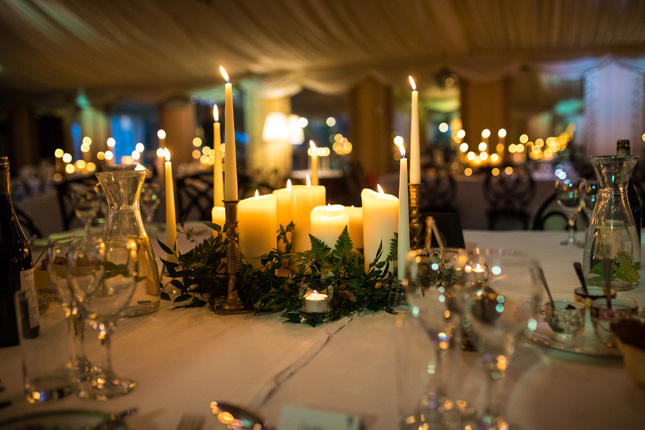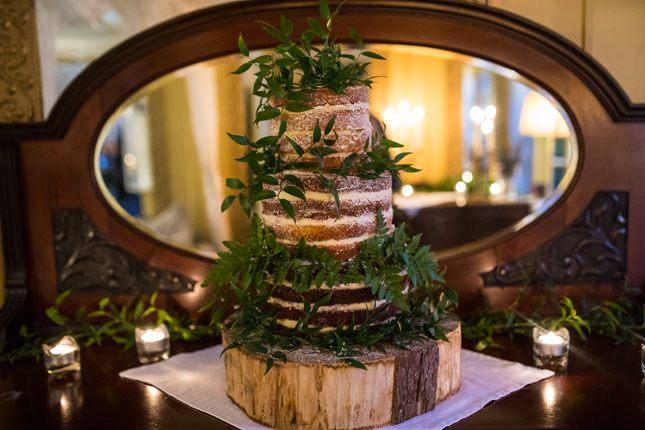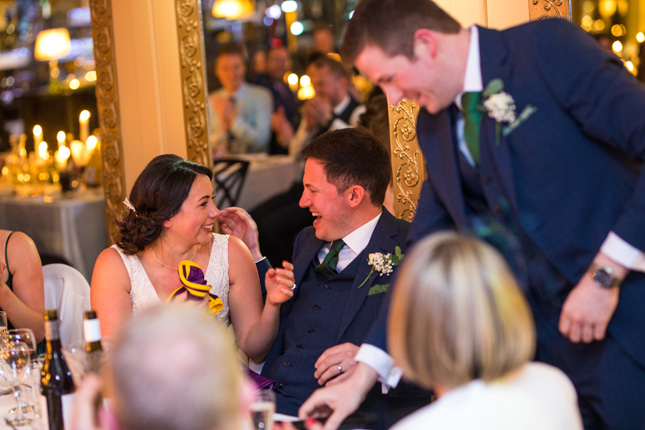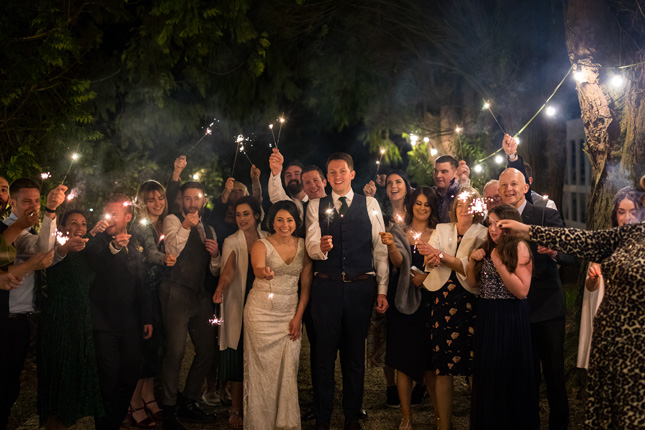 Their advice for other couples looking to have a stress free day? Don't fuss over the small things. "It is probably the one day in your life where you will both have all your family and friends in the same place together, no one is going to remember how a table name is displayed. As long as you nail the basics - the venue, the food and the band - everyone is guaranteed to have a great time!"