An autumnal wedding at the gorgeous Millhouse, Slane – sounds fab right? Well, that's exactly what Siuan and Shane opted for. Their photographer Kyrstin Healy did a fantastic job of capturing their day.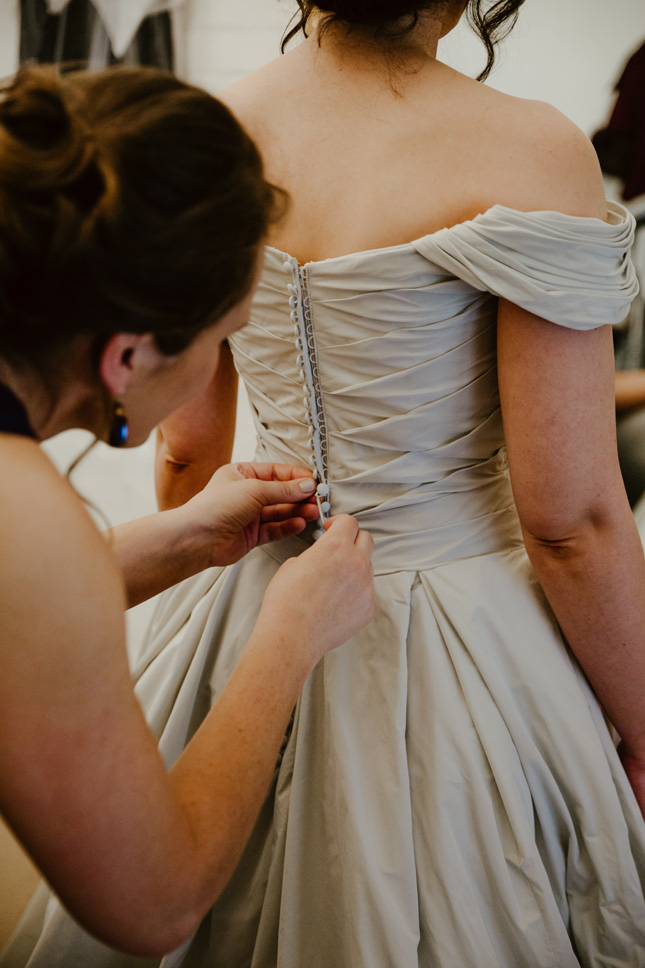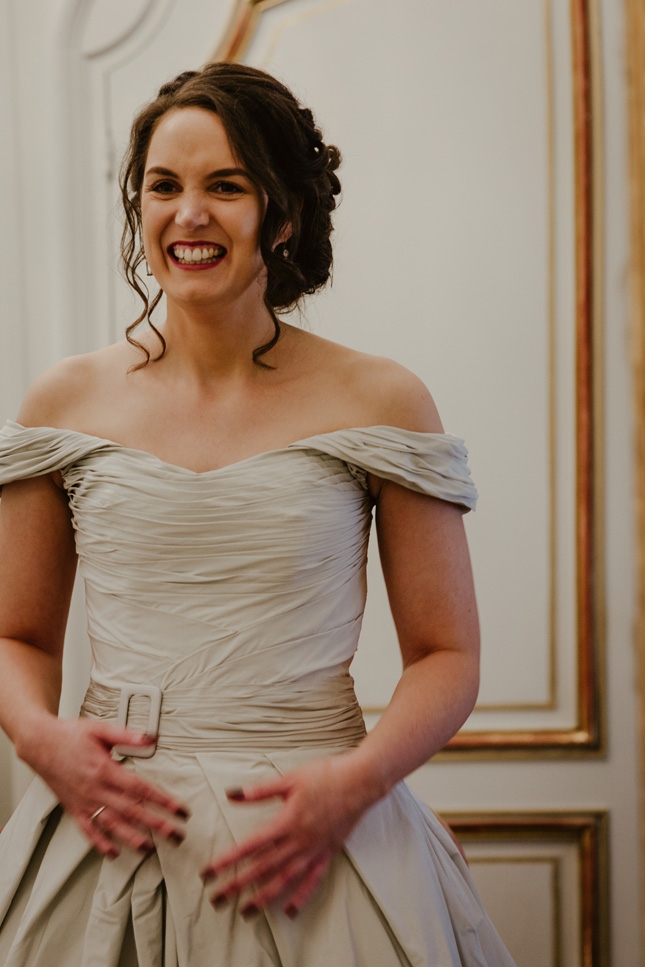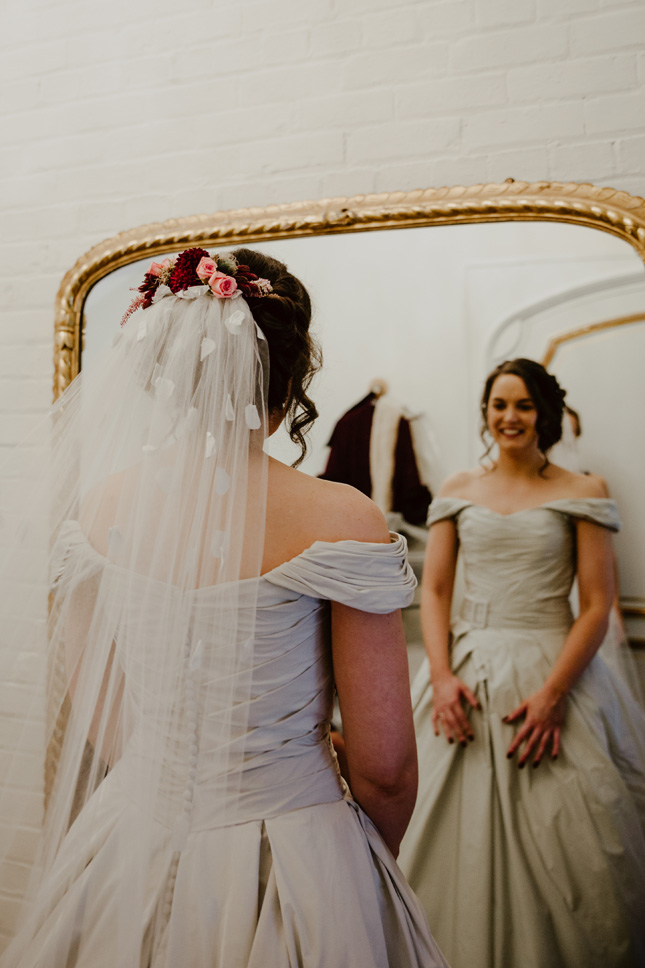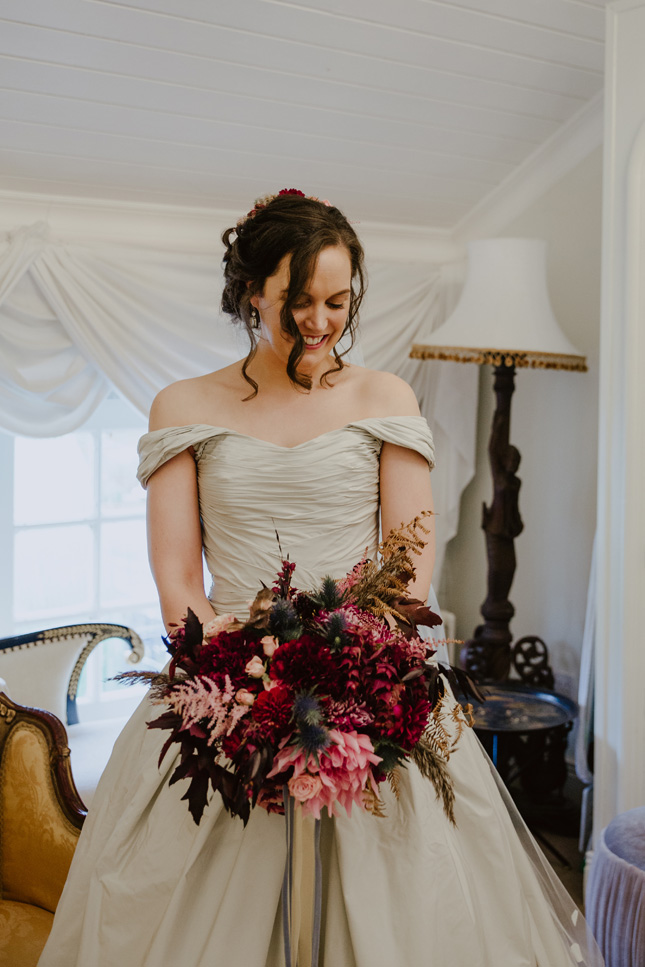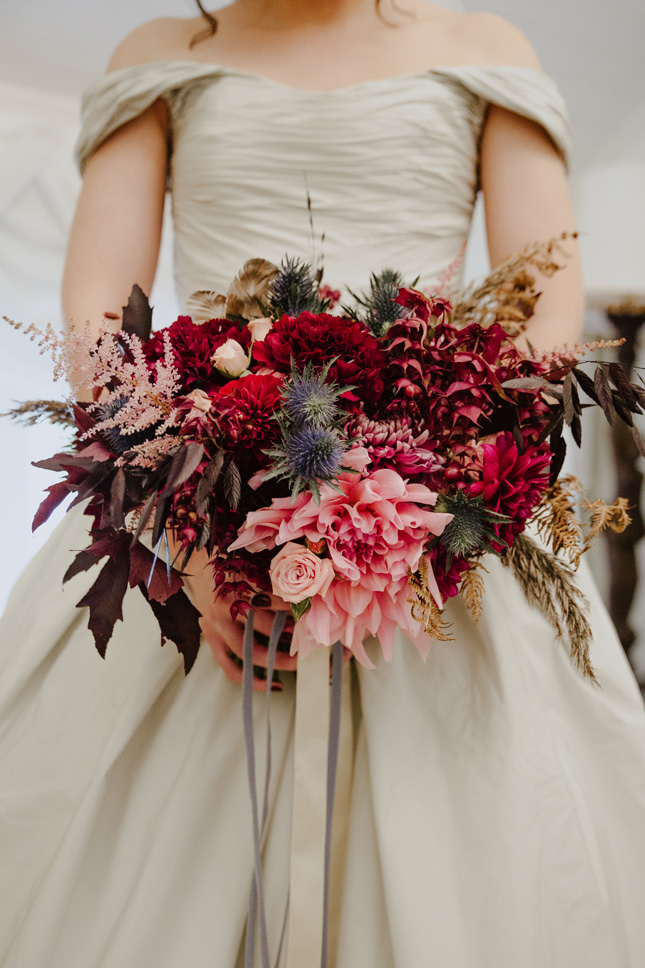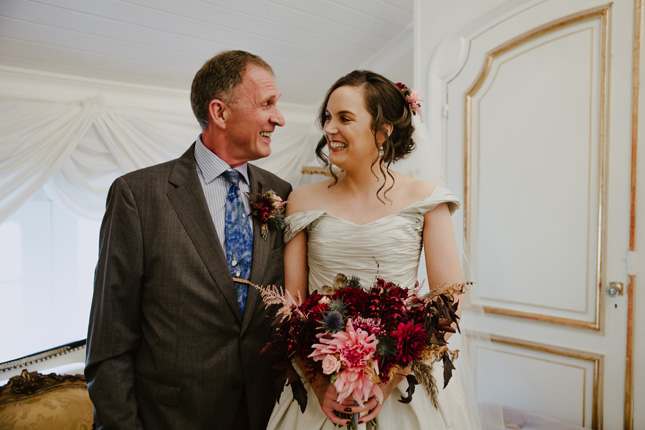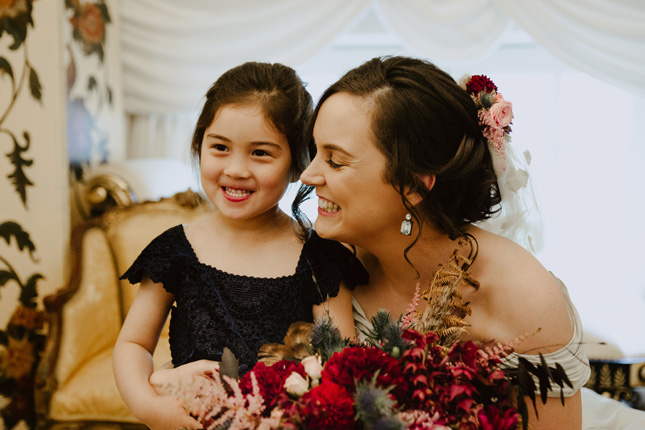 Siuan and Shane met whilst studying engineering in UCD as they had a lot of mutual friends. "After our final year, Shane got a job offer for a great engineering company in the UK and I got a place in the pharmacy course in Trinity. It was a long summer spent trying to decide what to do. We decided to try a long-distance relationship to see how it would go. Five years, and many Ryanair flights later, Shane proposed," remembers Siuna.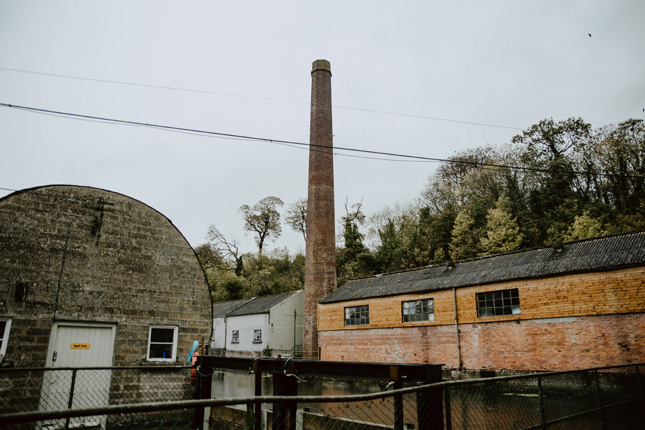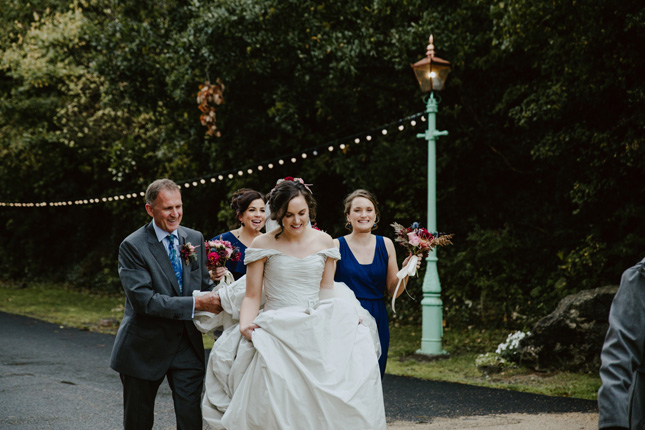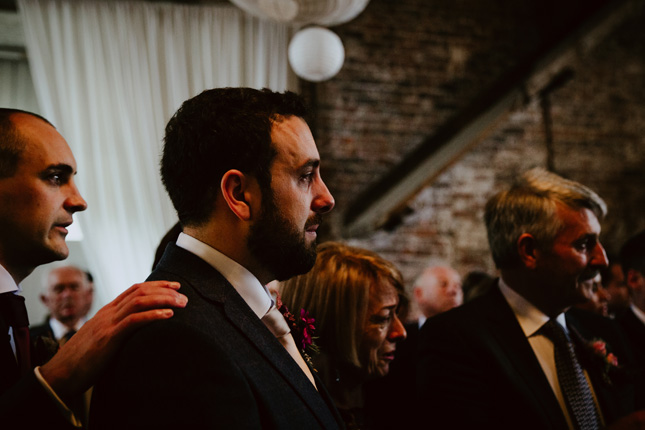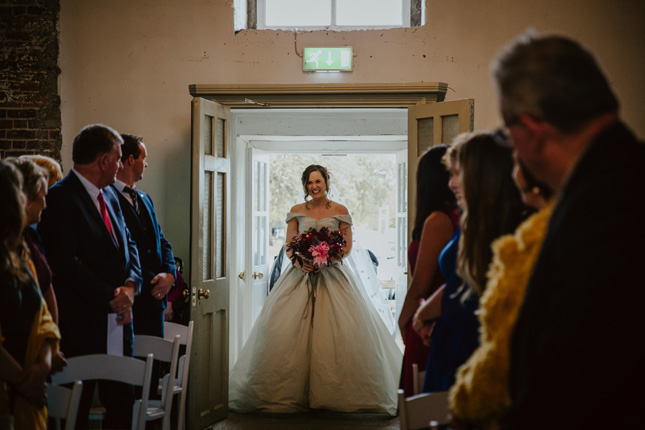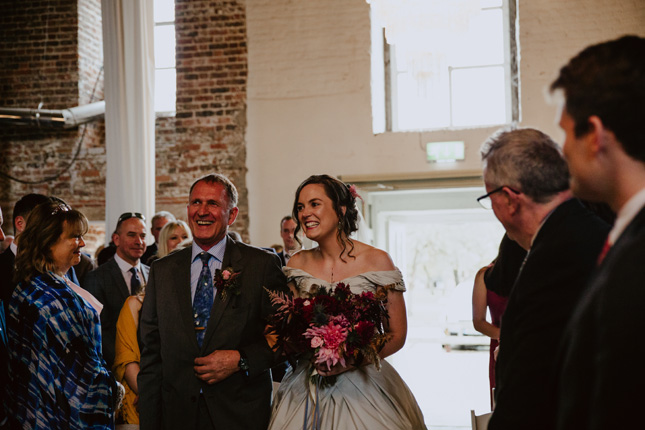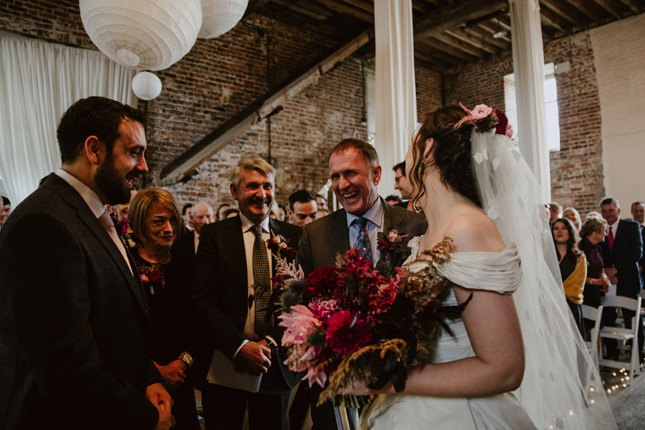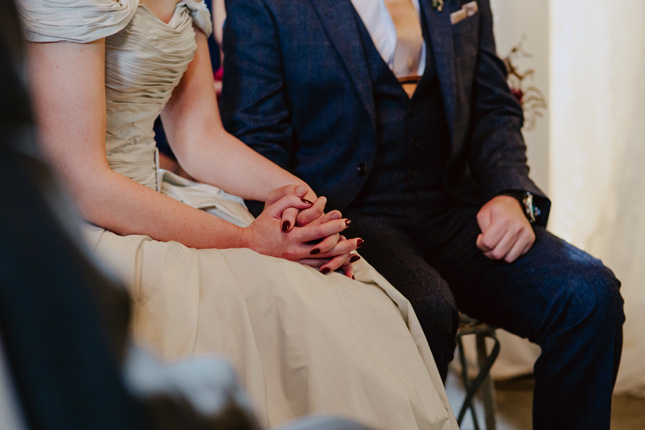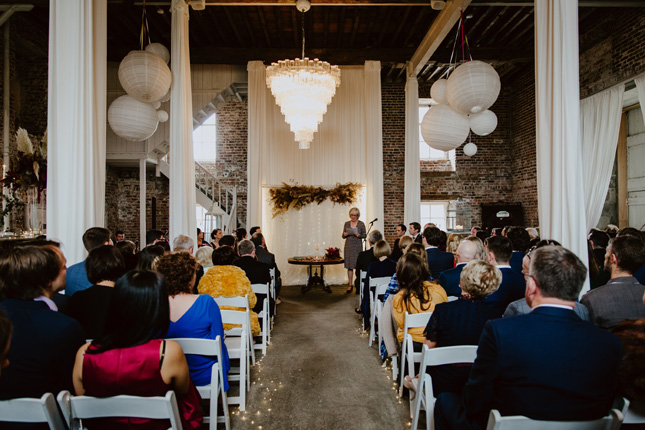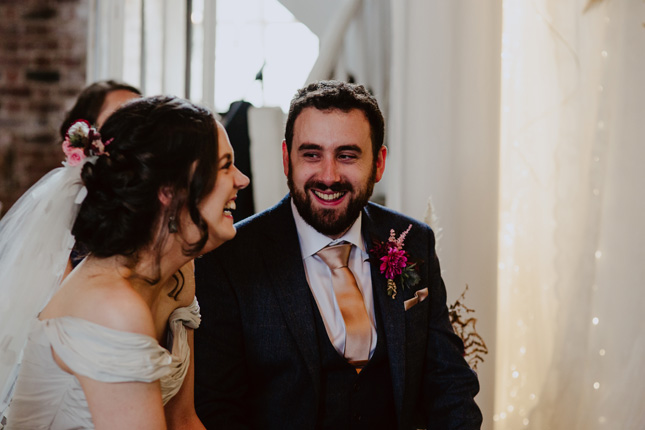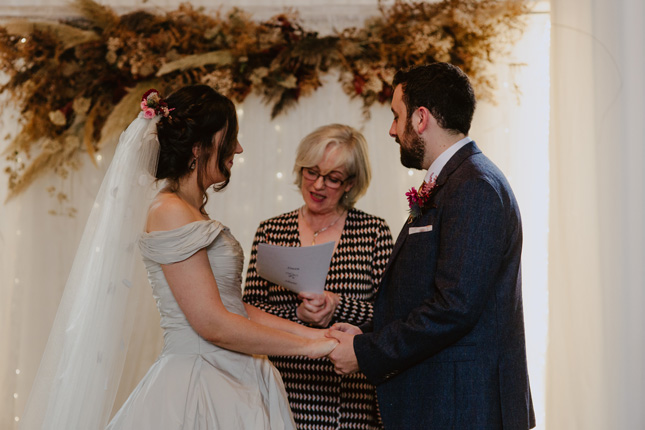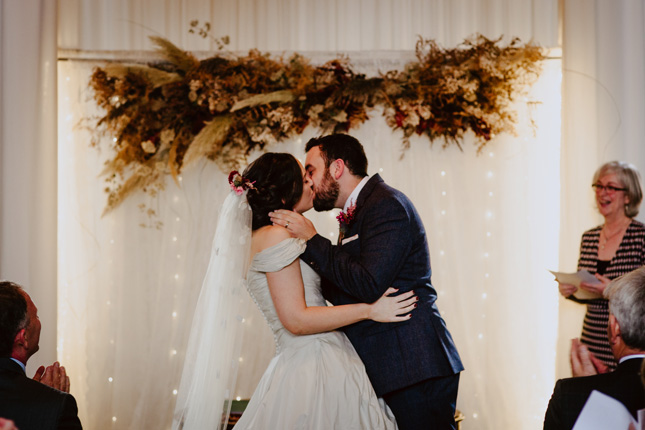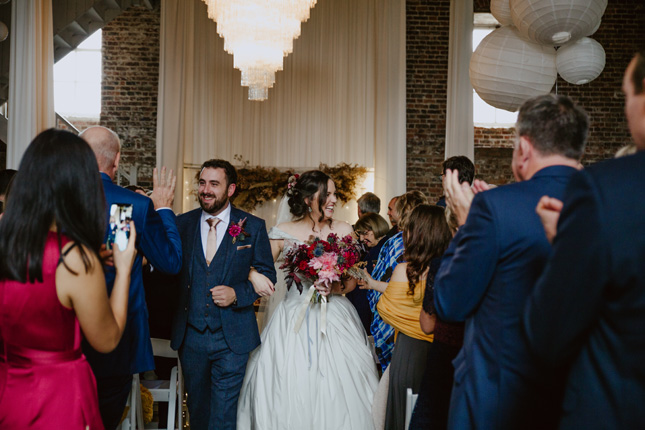 When Shane proposed to Siuan, she had just qualified as a pharmacist – even more reason to celebrate. "We were in Budapest with Shane's family for his dad's 60th birthday. Walking up to the castle in Buda, Shane convinced me to take a stroll, just the two of us, on a separate path. We stopped at a beautiful view – I was distracted saying we should take a selfie and didn't notice Shane getting his "camera" from his bag. I was completely surprised and so delighted when he asked me to marry him," says Siuan. "We went to find his family to tell them the exciting news, we all had an amazing weekend celebrating! Shortly after that, I moved over to England to Shane and three years on, we're as happy as ever," she continues.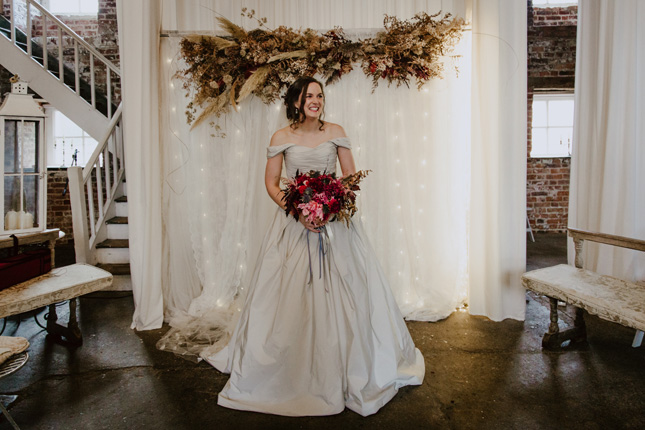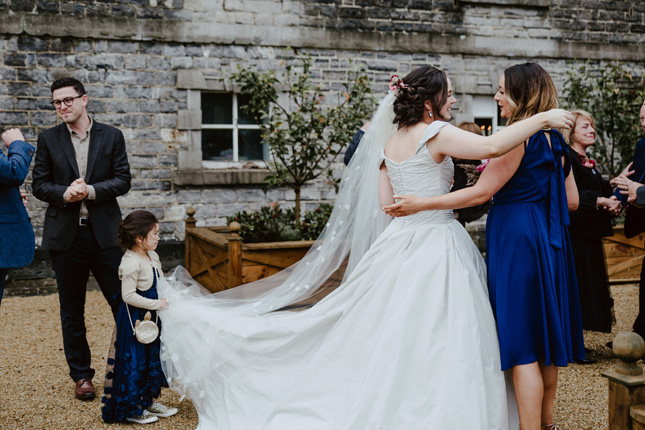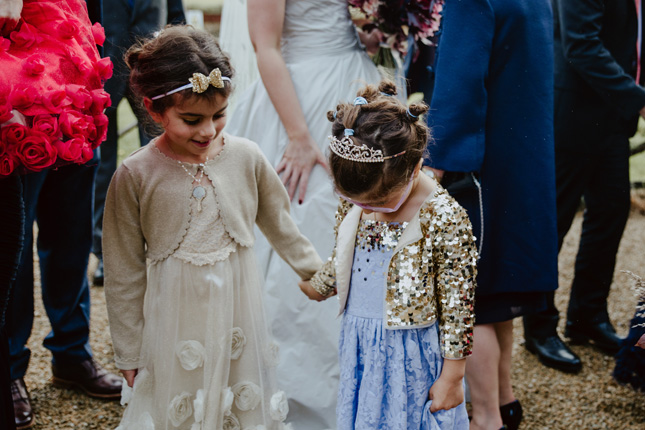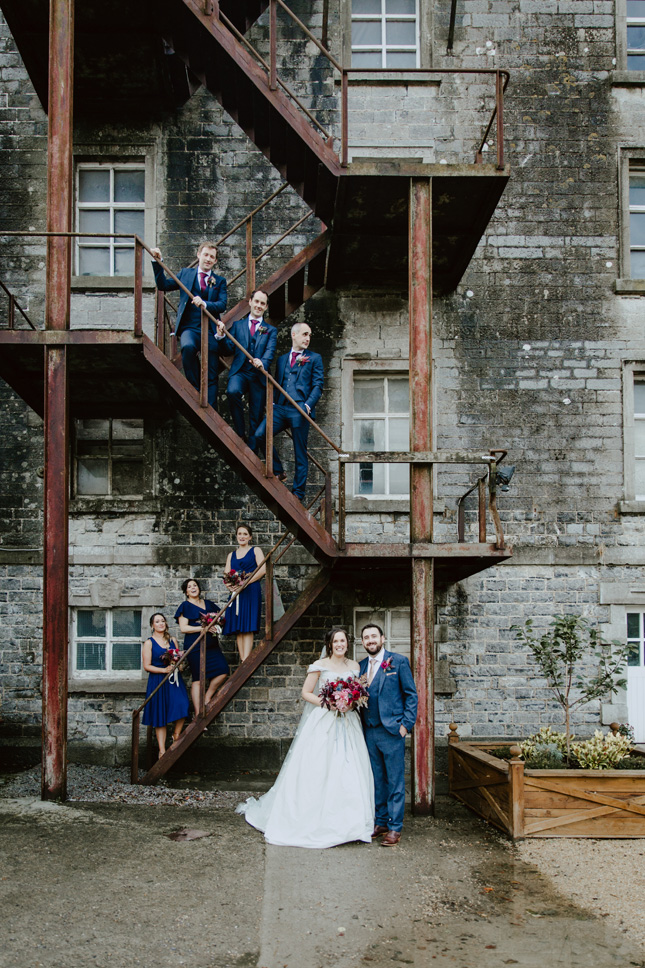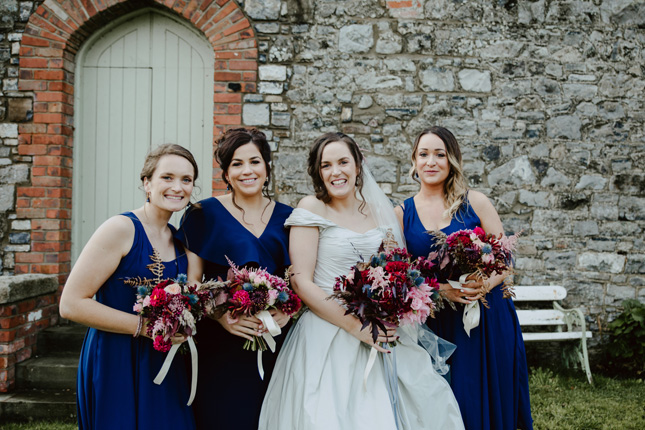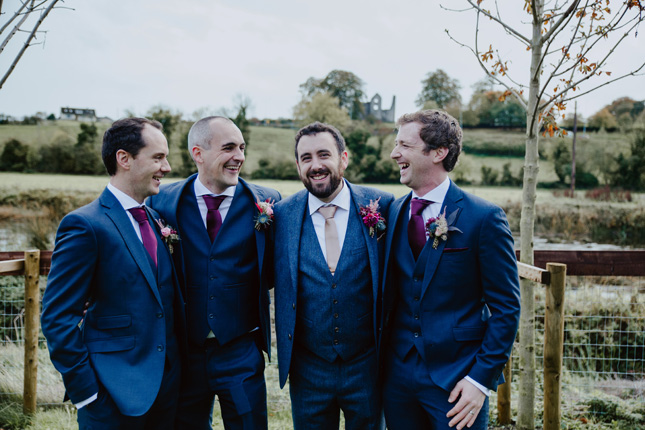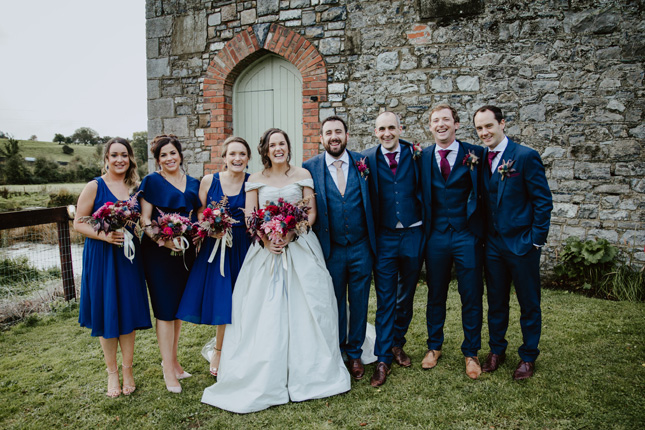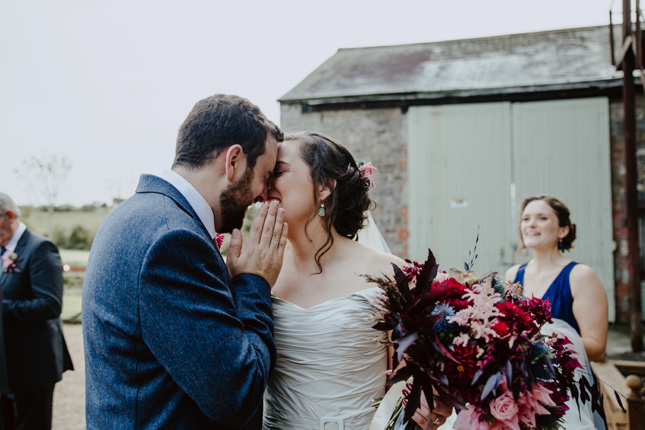 THE VENUE - The Millhouse, Slane
Siuan and Shane only visited five venues, but the moment they walked through the grounds of the Millhouse, they knew that it was the venue for them. "As we were living in the UK, we did most of our searching online on websites such as confetti.ie and asked our friends and family for recommendations. We knew that we wanted a country house and a private venue rather than a hotel. Also, as we were going to have quite a few guests flying over for the wedding, so we decided a venue not too far from Dublin would be most ideal," Siuan tells us.
"There were so many things that drew us to the venue. From the beautiful stone house to the apple orchard and fairy lights. The house is laid out in such a way that the guests could flow from one room to the next as the day proceeded. We met with Valerie to talk through what the team had to offer, she was absolutely wonderful, making us feel at ease with her practical suggestions and approachable manner," she continues.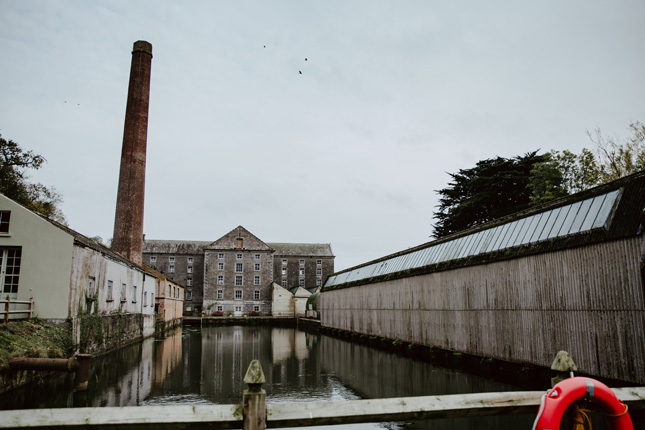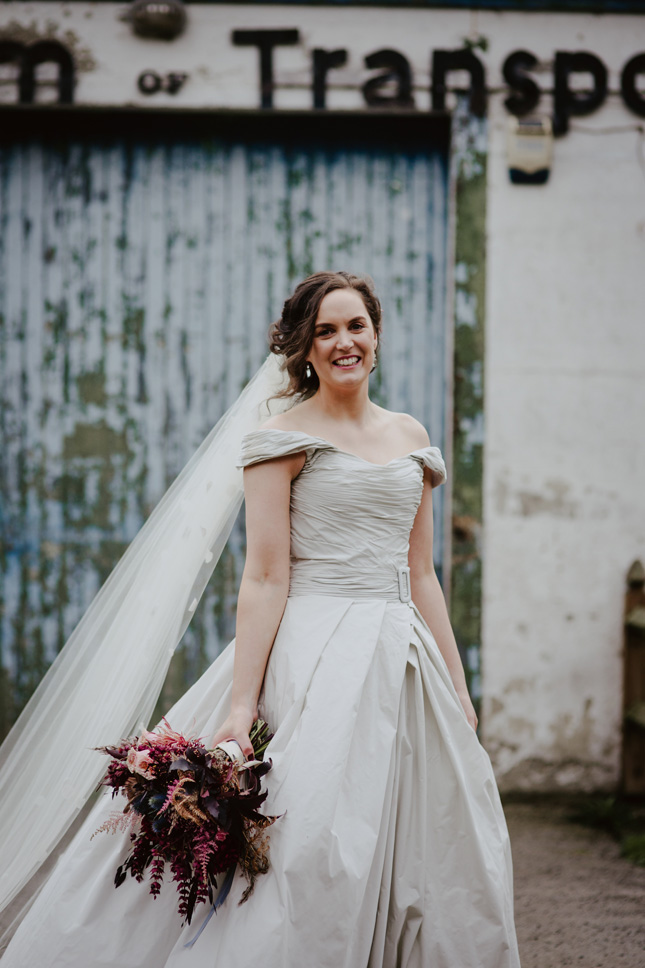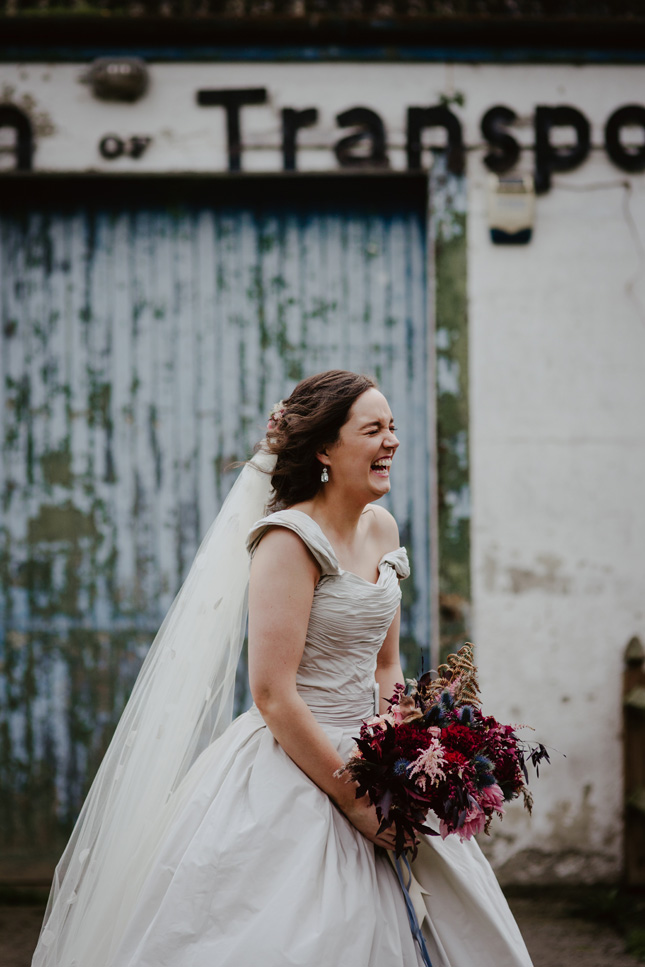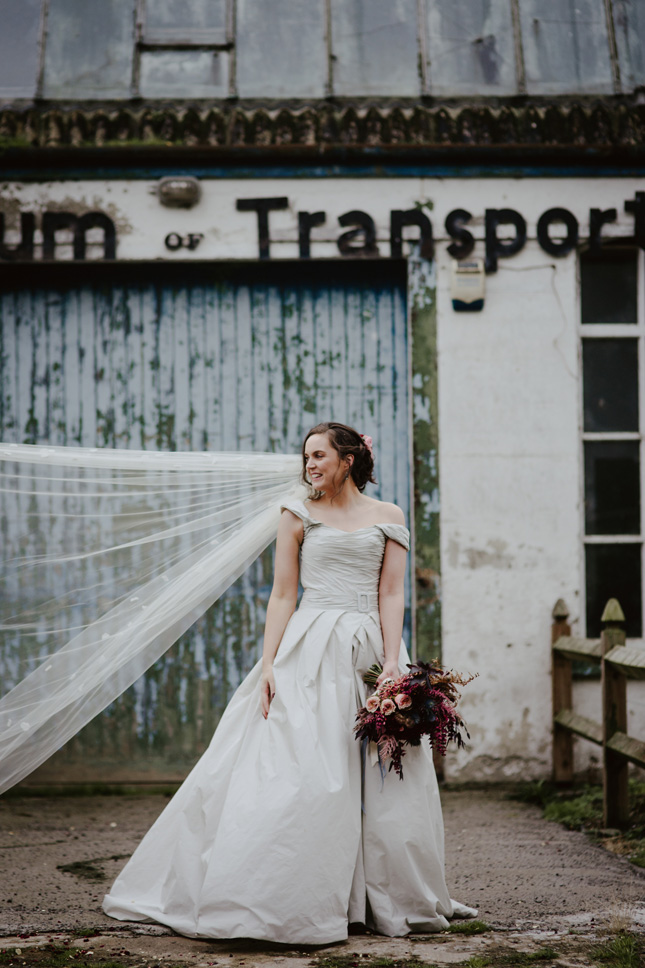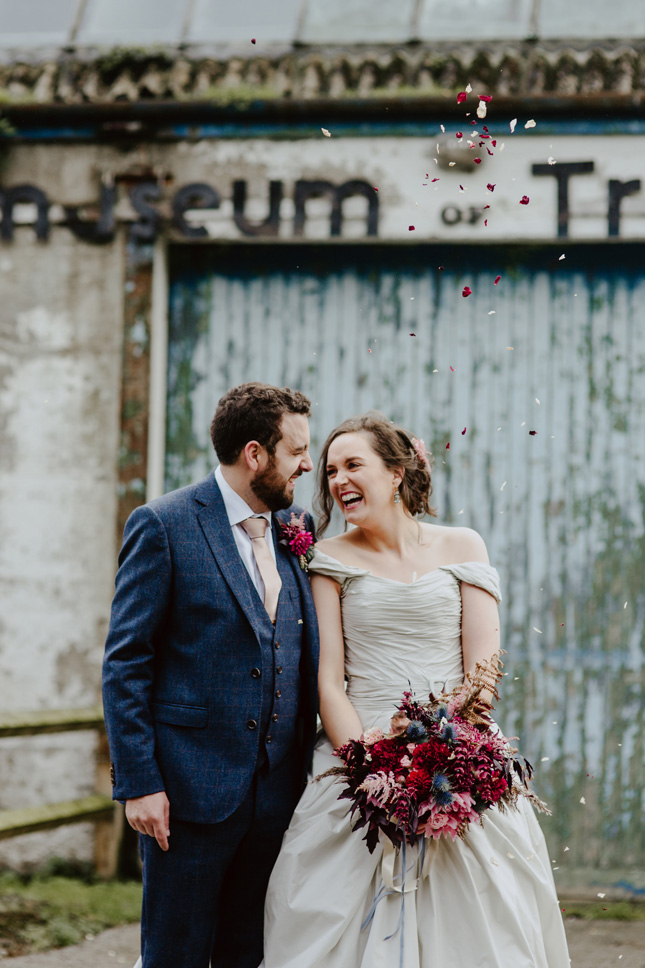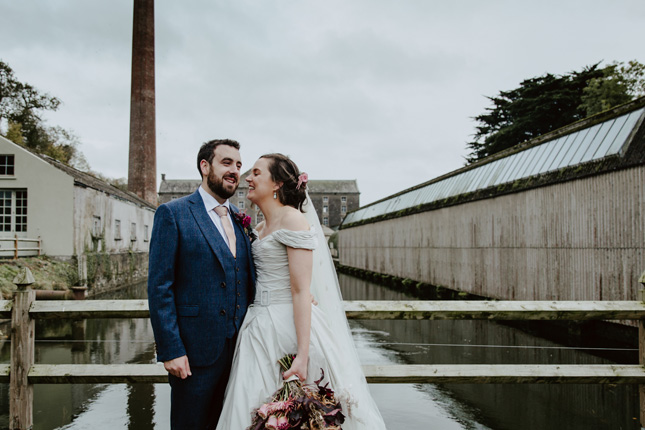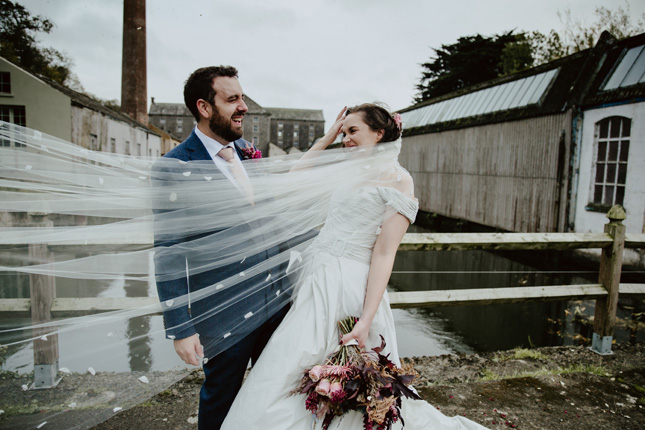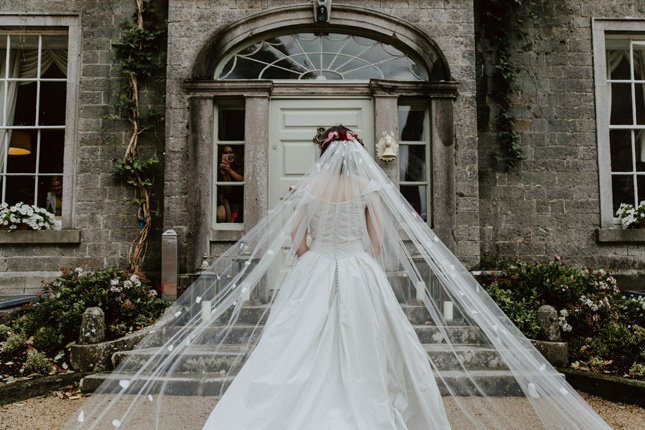 Siuan's favourite memory of the day was just as she was about to walk up the aisle. "When I stood in the doorway, I could see Shane standing, tearful at the top of the aisle. Seeing him made me well up. My dress filled the doorway and my dad had to lunge over my dress to enter the room," laughs Siuan. "Then, he stood and smiled at me. It made me laugh and forget about everyone looking at us."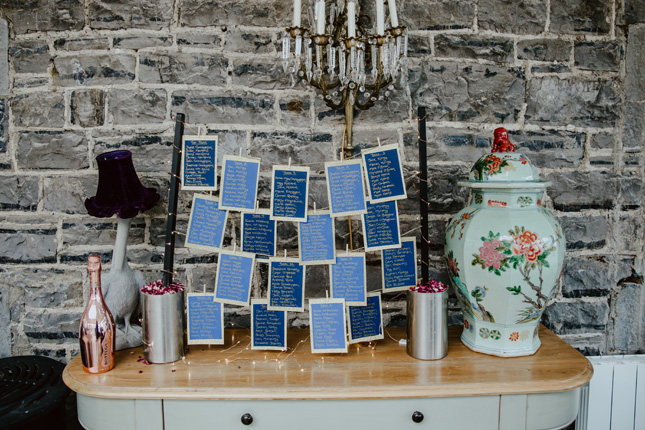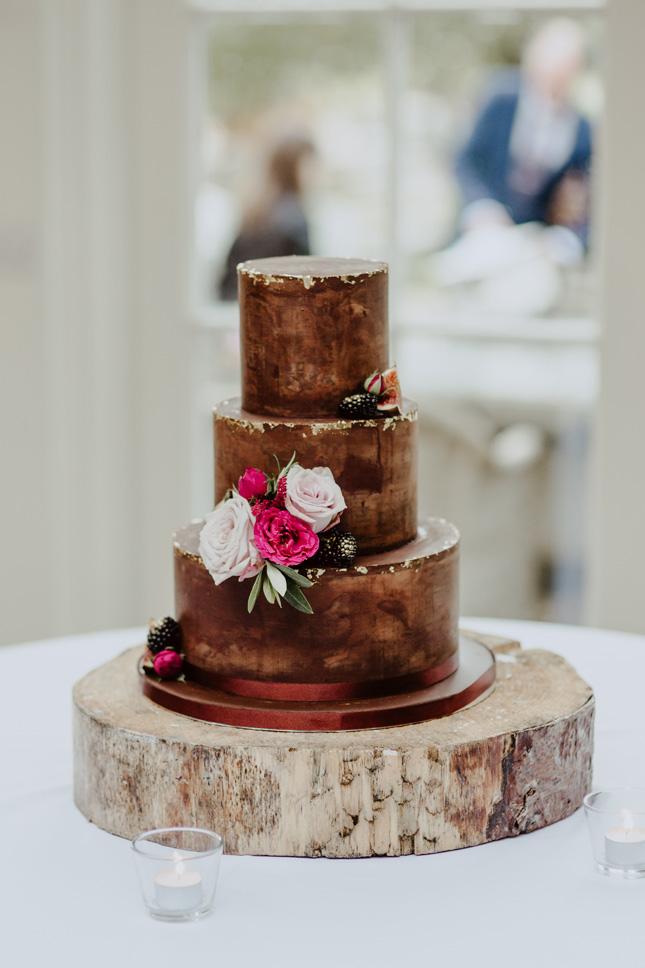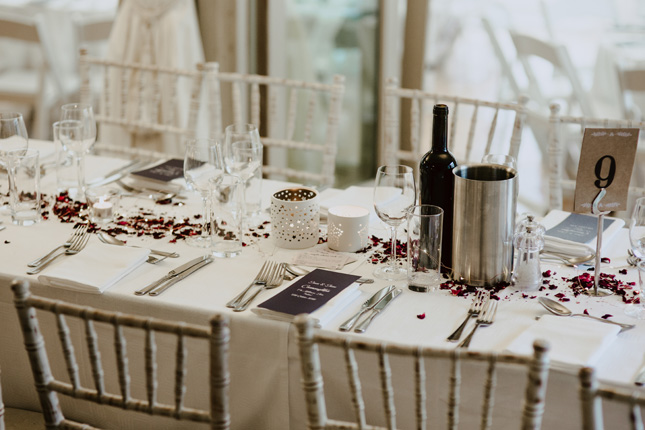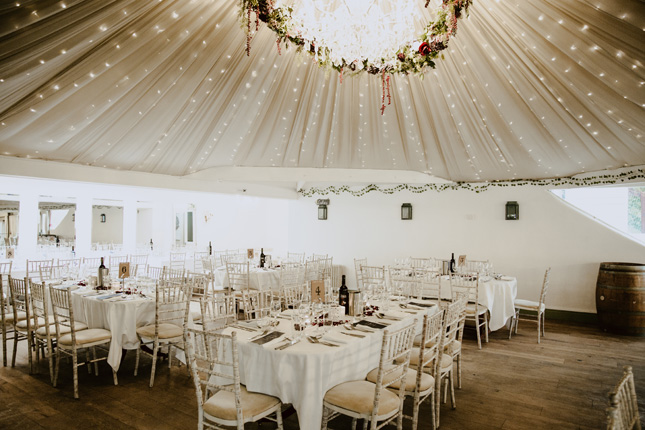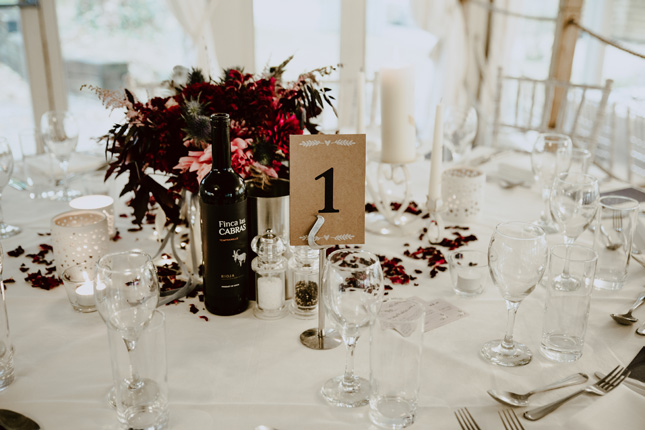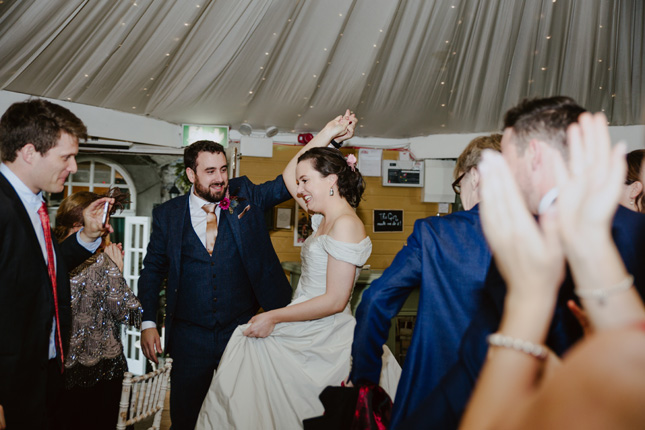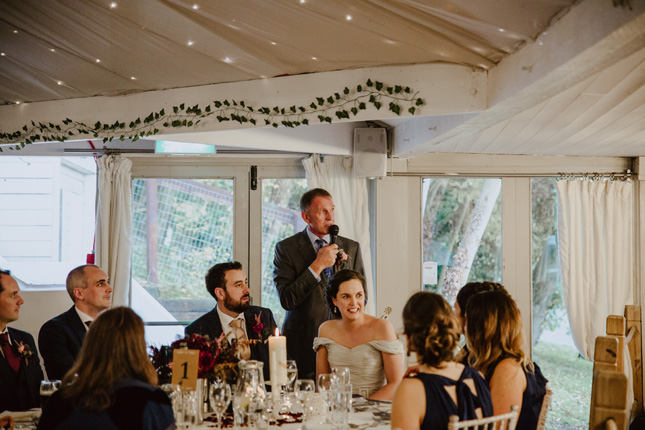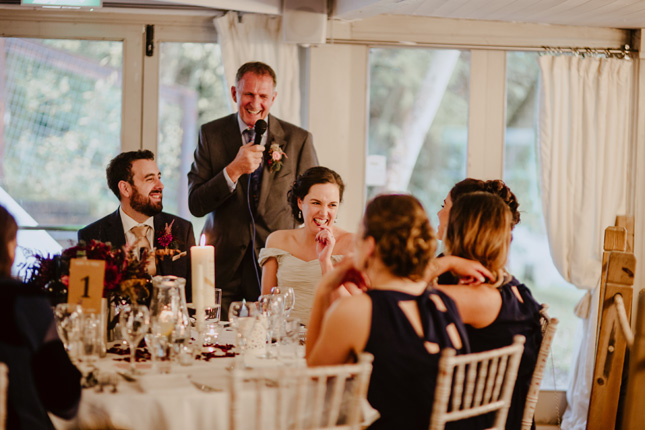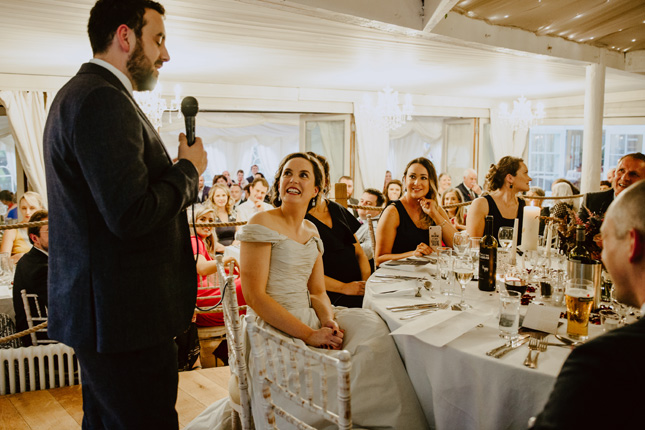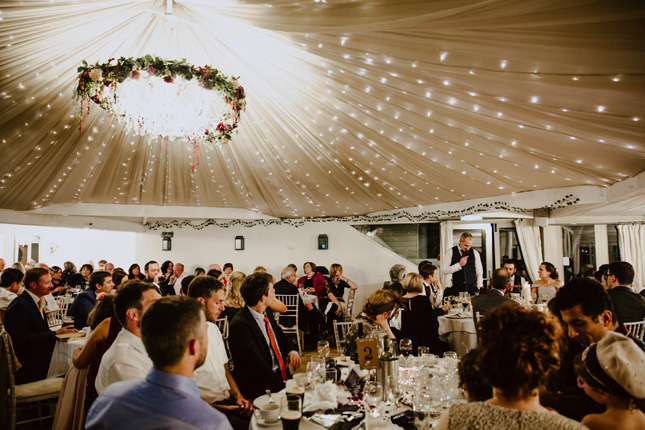 Their unsung hero was Siuan's very good friend Clodagh. "She was 39 weeks pregnant and turned up on the wedding day, stilettos in hand. She played a special part throughout the planning and was the one who encouraged me to try the big skirt. Stepping in with needle and thread for last minute sewing, she was by my side throughout the day making me laugh and smile." Cute!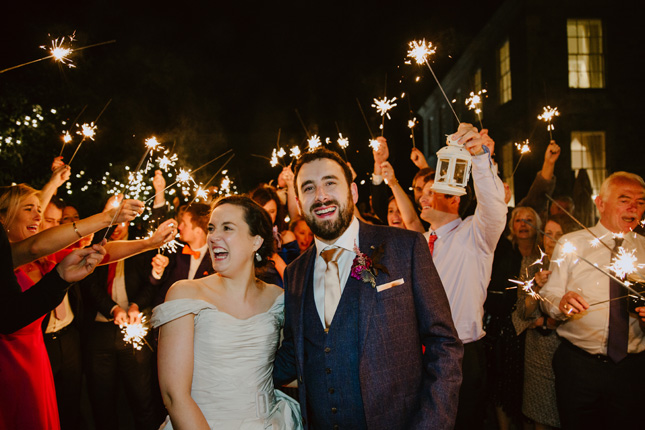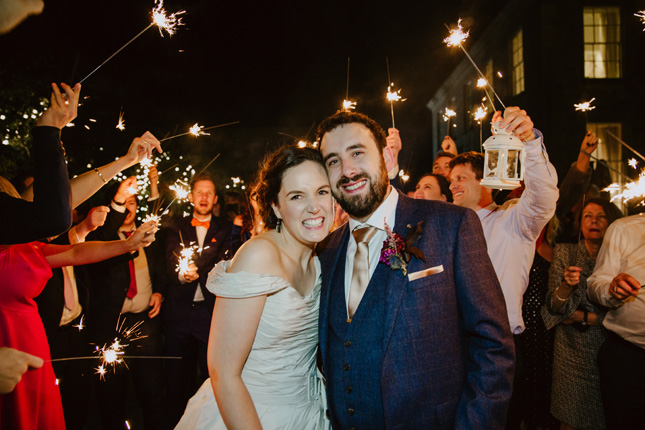 So, now that they've been there and done that, what advice would they offer to other couples. "If there are particular things that you need on the day, make a list and delegate. You spend so many months planning but on the day, you need to let go, relax and enjoy. Everything will fall into place." Hear, hear!