After a long search, a beautiful Ballymagarvey Village wedding was the perfect option for this British couple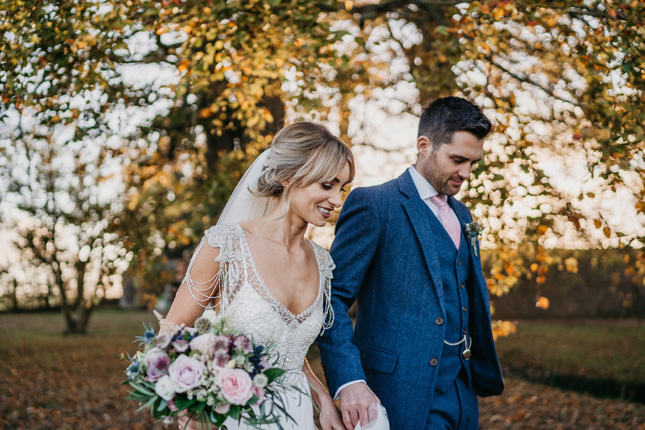 Kirsty describes meeting Alec after "the best swipe of [their] lives" on Tinder, though their first meeting got off to a rocky start. "s I walked out of the station I saw a guy and thought, 'Gosh, he looks like Alec but better looking'. Laughing to myself, I text my friends and also text Alec to apologise for being late. He replied to say he was running late too, some things never change! It turned out I was walking metres behind him and almost bumped into each other when he stopped on the path, looking lost. The location of the bar on Google maps was wrong, so we were both lost! We went to the nearest bar and lucked out, as it was perfect," she says.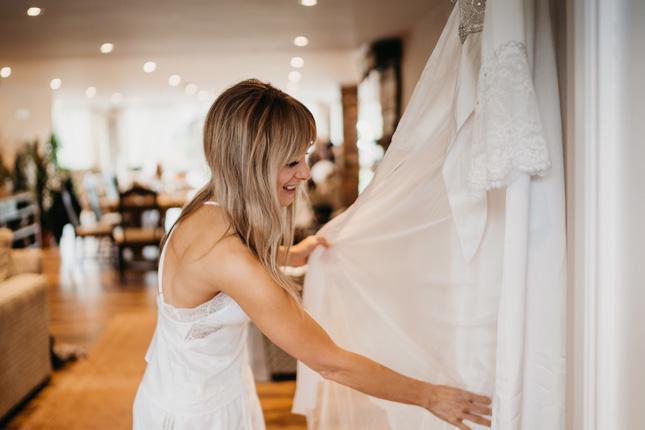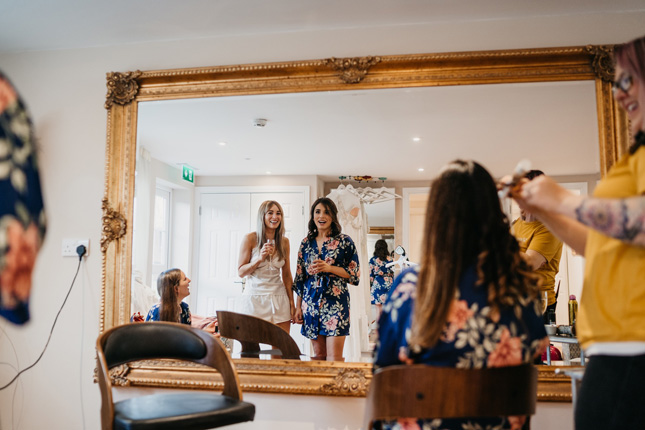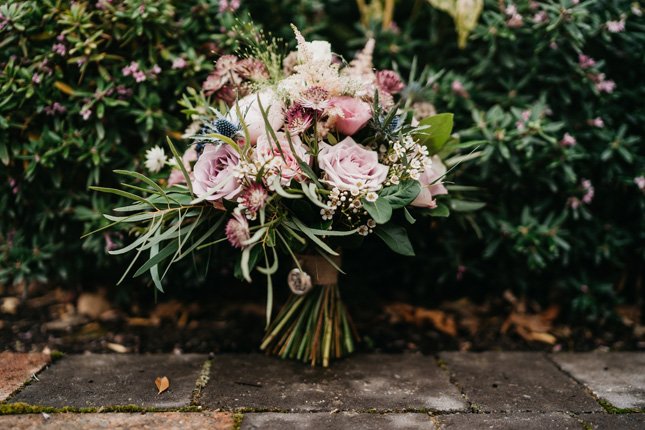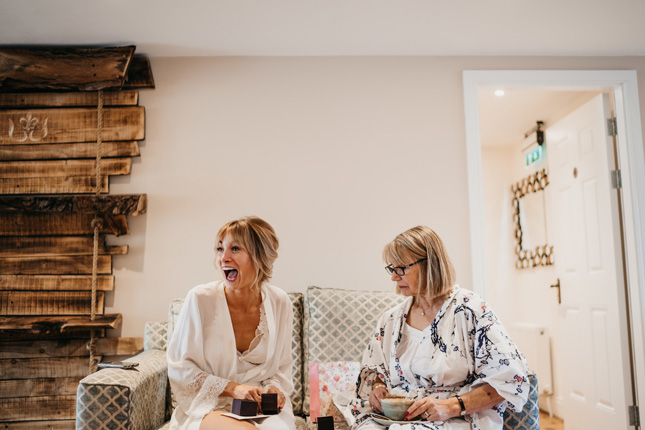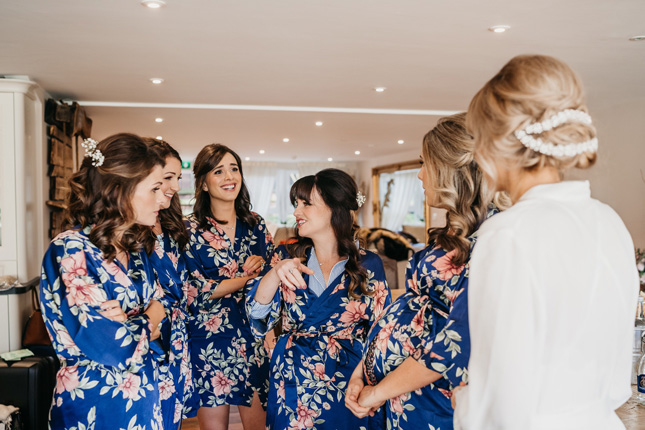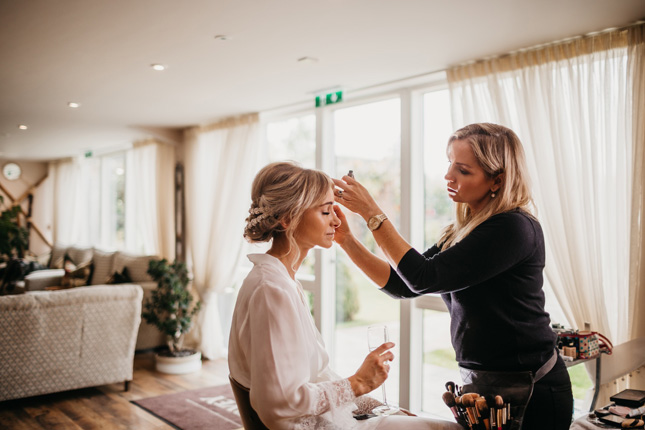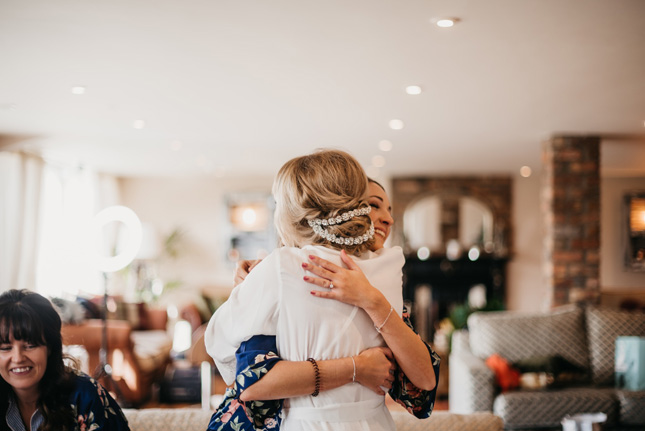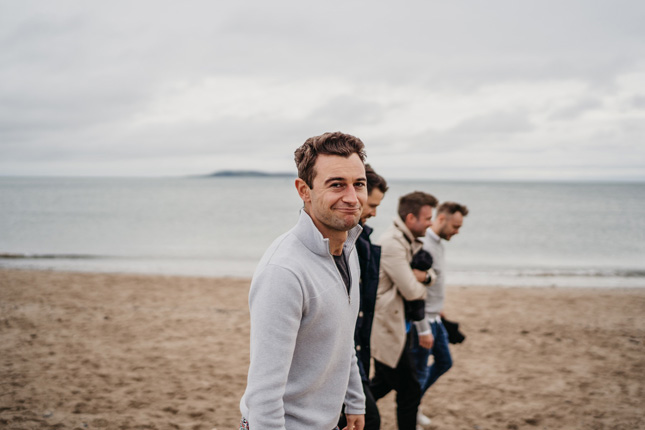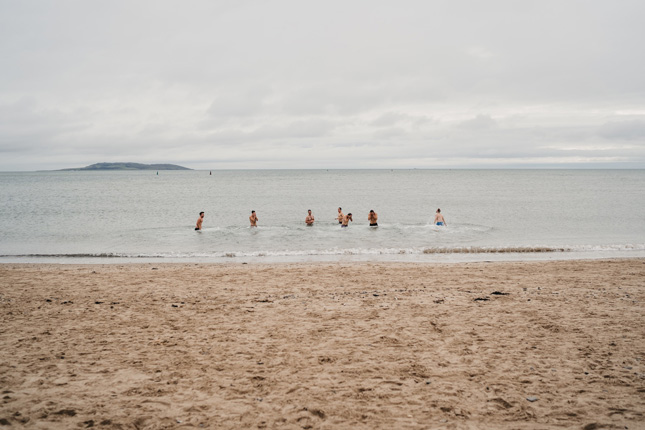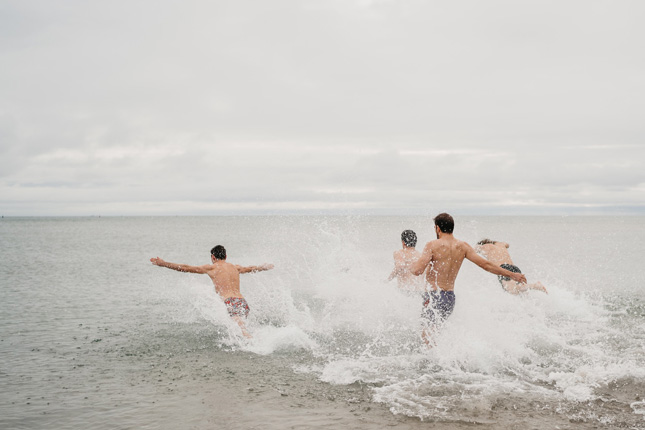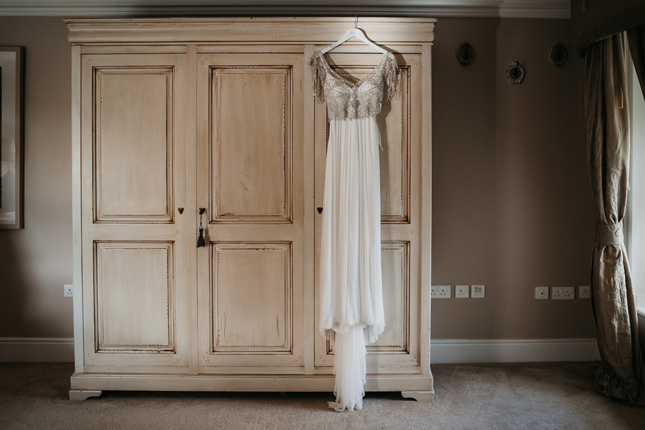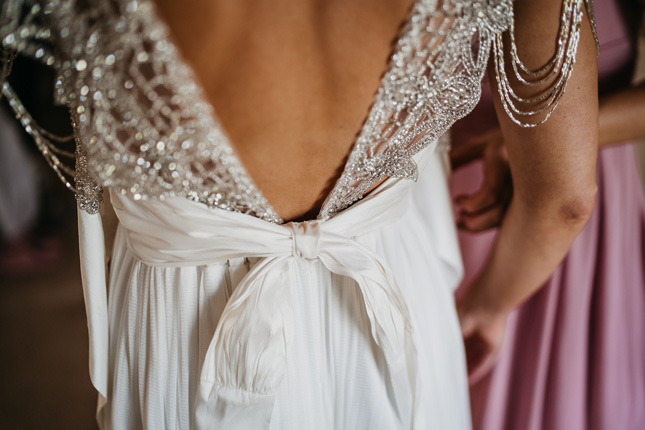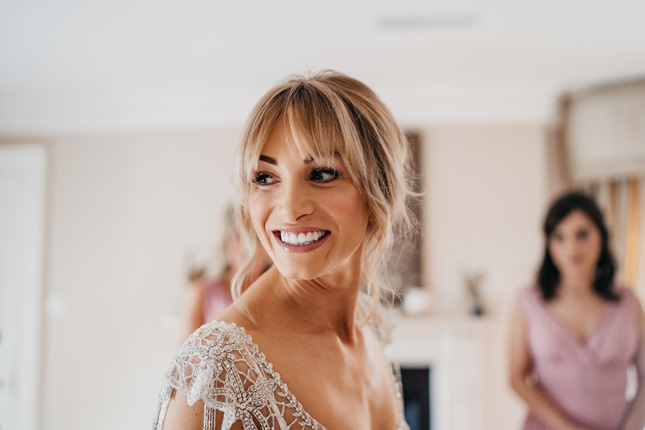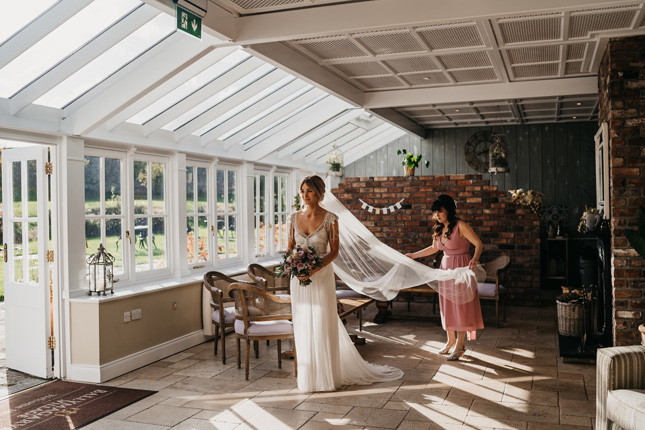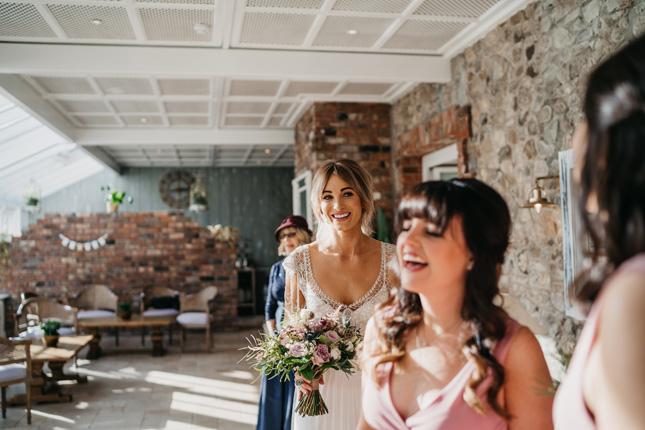 Alec arranged a treasure hunt for Kirsty's 30th birthday, which started with a clue that led them to a gondola ride. Clues and presents that followed included a bottle of Mirto from Sardinia, where they went on their first holiday, a trip to a bell tower for the best view of Venice, and a photo album Kirsty had been meaning to make of pictures from their travels, that Alec had done behind her back as a surprise. The final clue lead them to the sunset. "After finally finding a quiet bridge with a great view, it was time for present number four, a plaque for the entrance of our new home; a gift for each year we'd been together. As she read out the final clue (which I said was for the restaurant) I got down on one knee and proposed. Thankfully she said yes!" remembers Alec.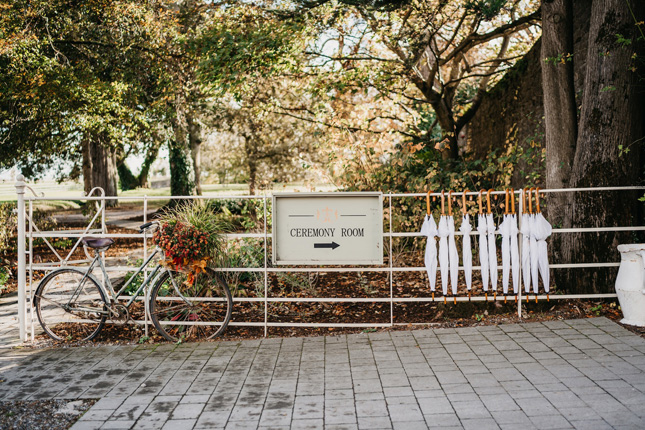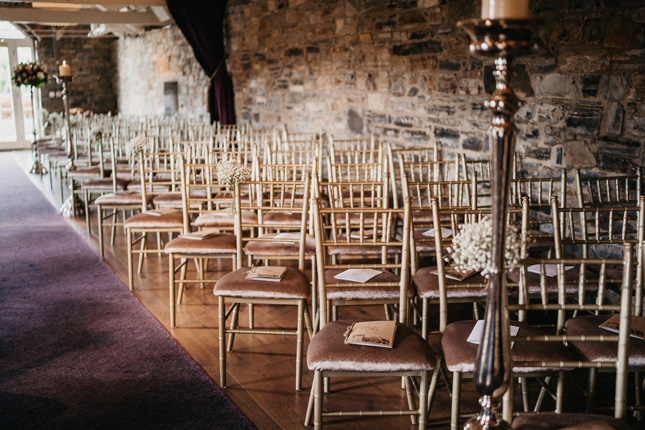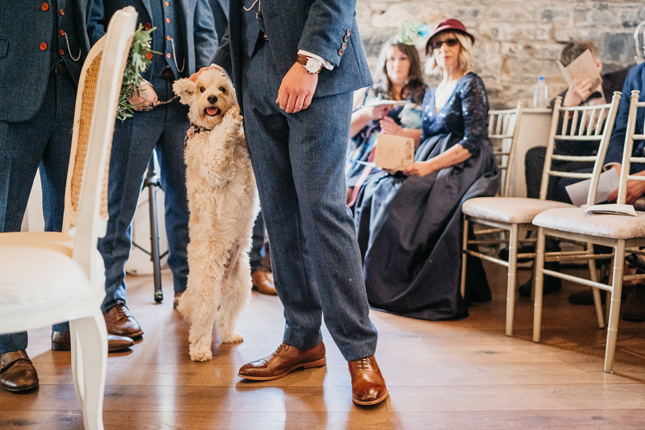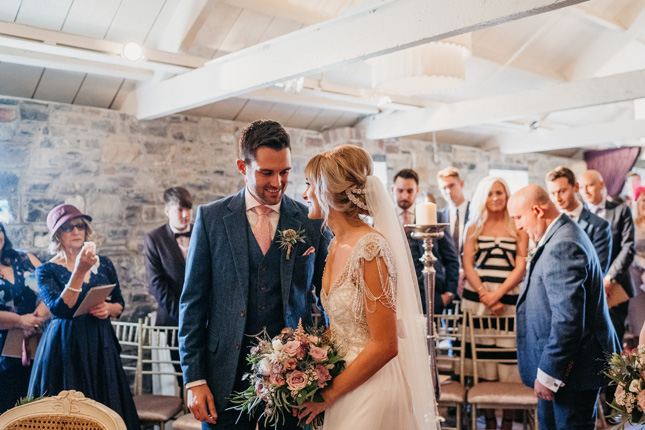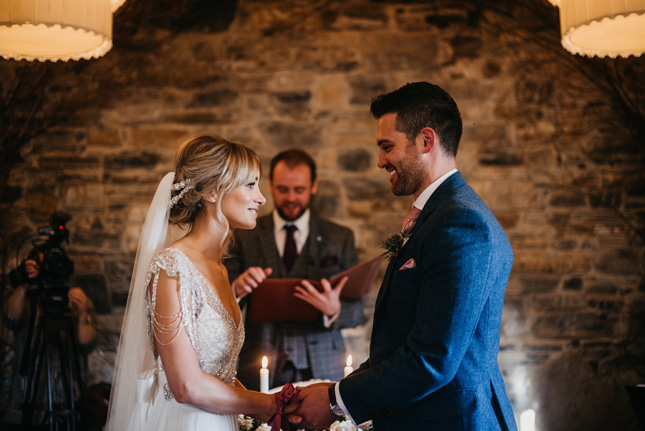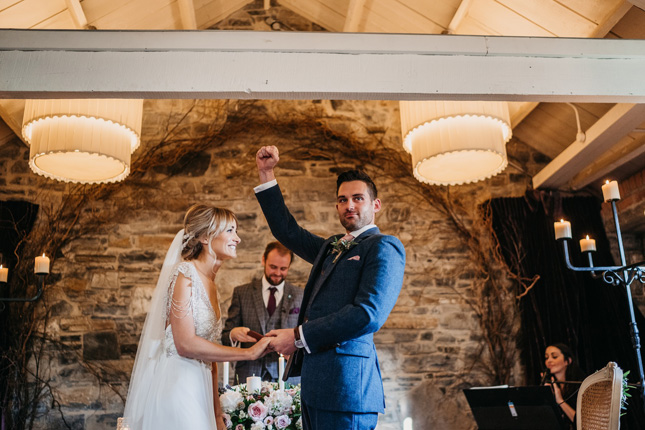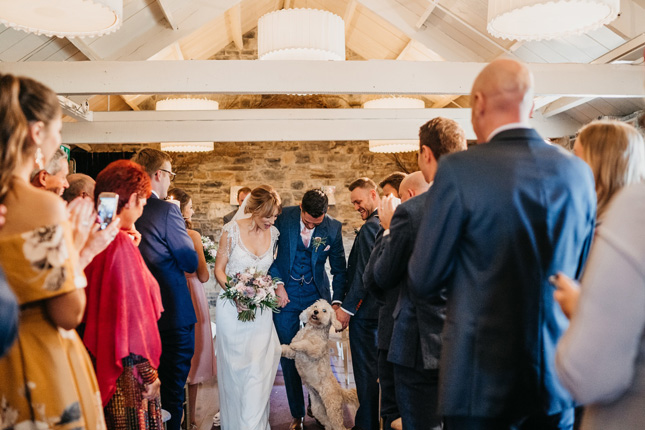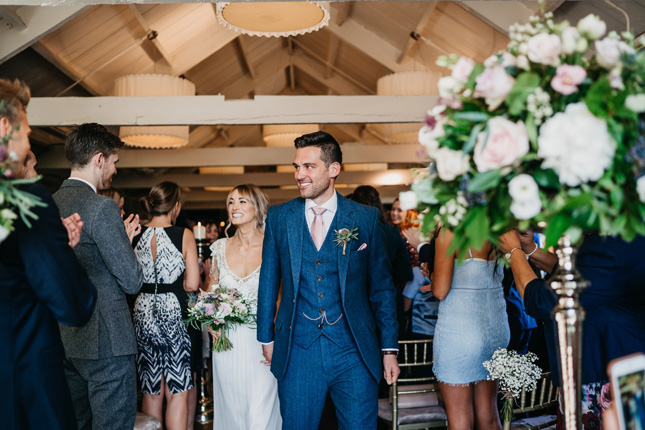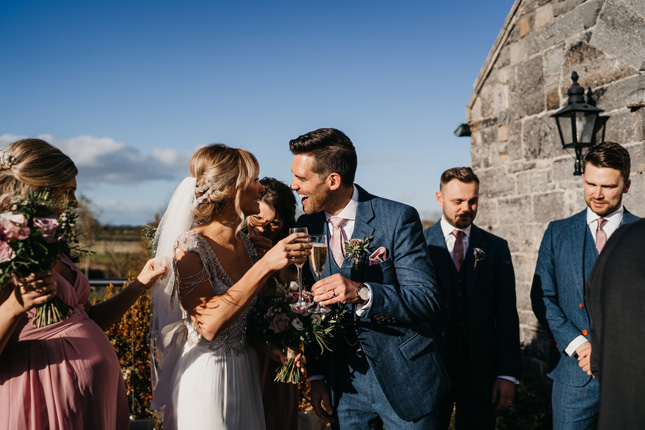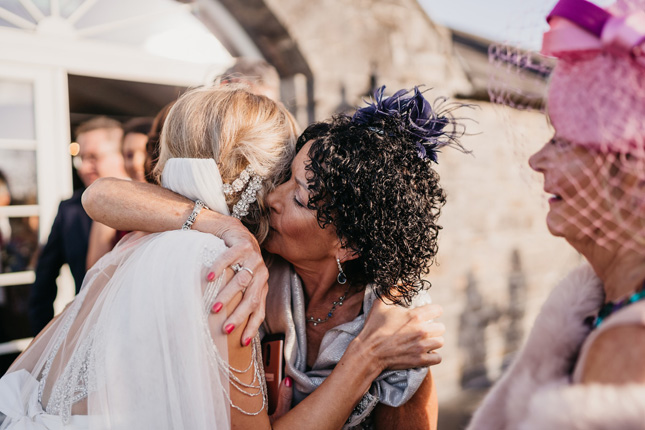 The couple undertook an extensive search for their dream venue - they looked at a remarkable 15 venues before finding a Ballymagarvey Village wedding was the perfect choice for them. "We loved the rustic style and charm of the venue. From the moment we arrived at the open evening, we felt incredibly welcomed and looked after. Something that is often lost when venues become too corporate. Every corner you turned and room you went into had it's own 'wow' moment. However, the biggest wow of them all had to be the banquet room. With autumnal leaves covering the walls and beams, candelabras lighting the tables, it was truly magical," says Kirsty.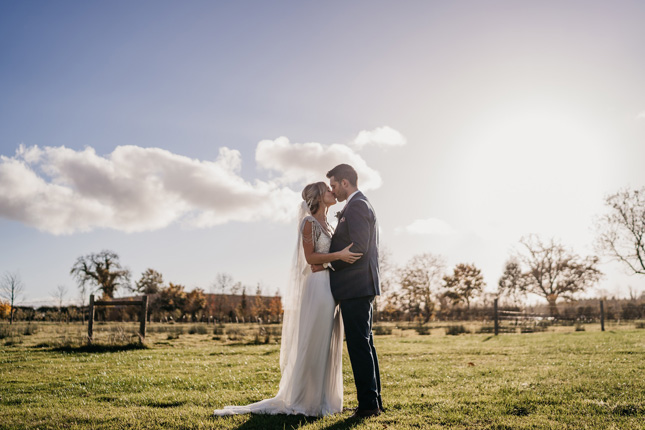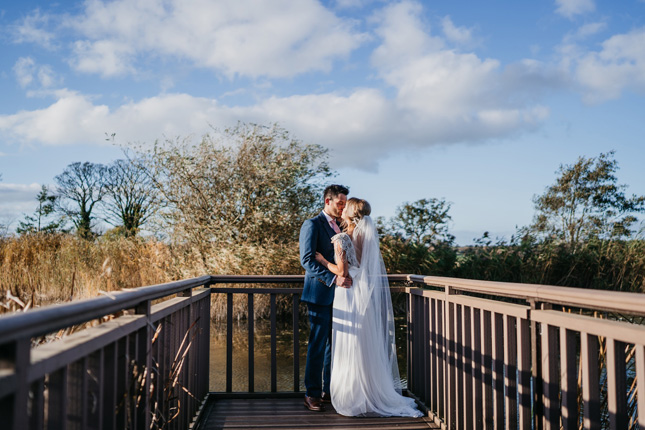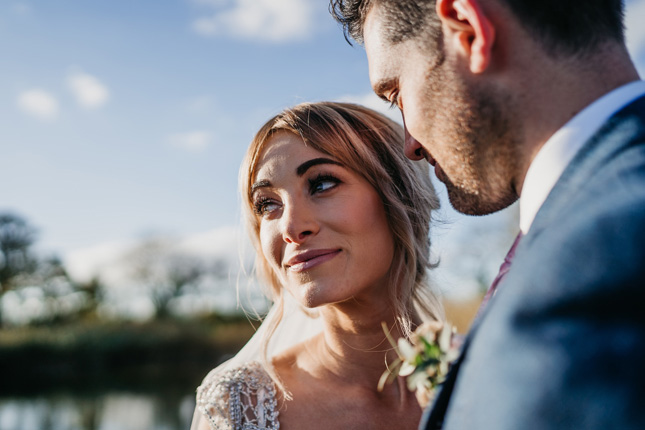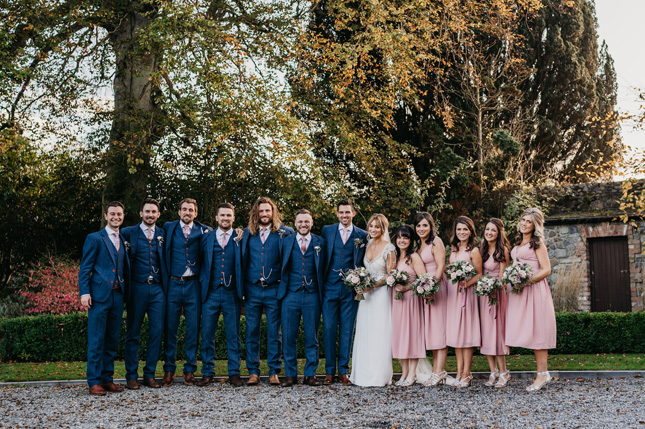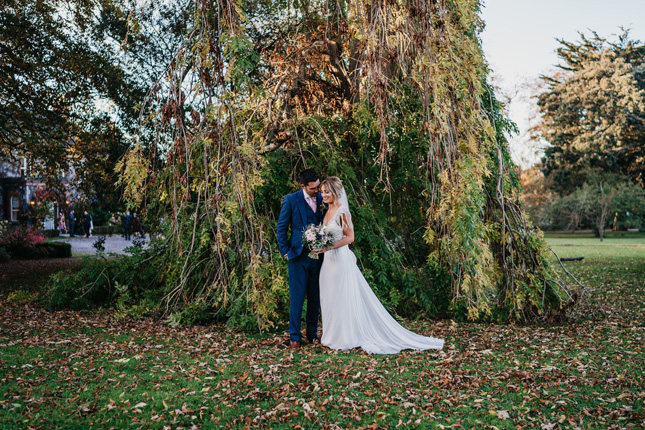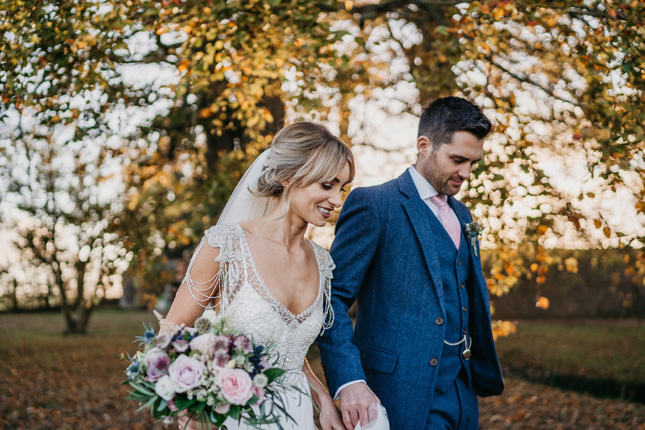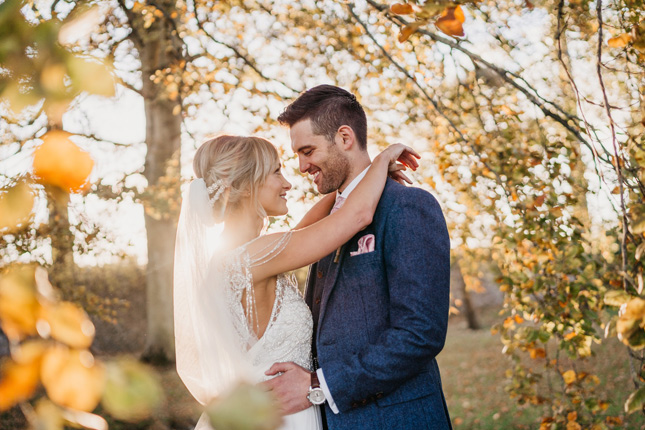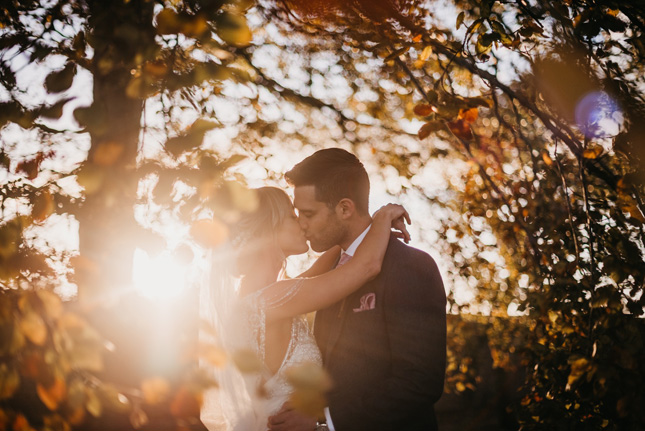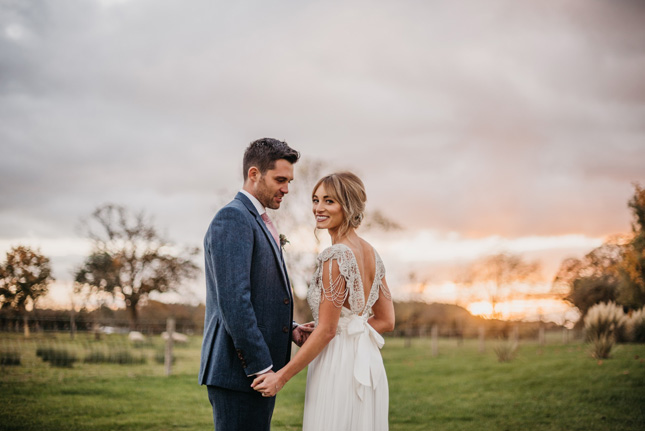 They got lucky with the weather on the day - despite it being October, the sun shone brightly for the full day. "The boys started the day with a dunk in the Irish Sea at Malahide, as the girls got pampered at the venue all morning. Time flew for both of us, as it was soon 3pm and the ceremony was about to begin (a few minutes late of course!). The ceremony was perfect, with a small intermission for Kirsty to pop over and say hi to our special guest, the dog Rosie! The reception was a blur of photographs and chatting with our guests in the manor house. Going off for photos actually gives you a bit of time away to digest it all and take everything in. Next was the wedding dinner in the banquet hall. It was all first class and guests still comment on how great the food was to this day," she says.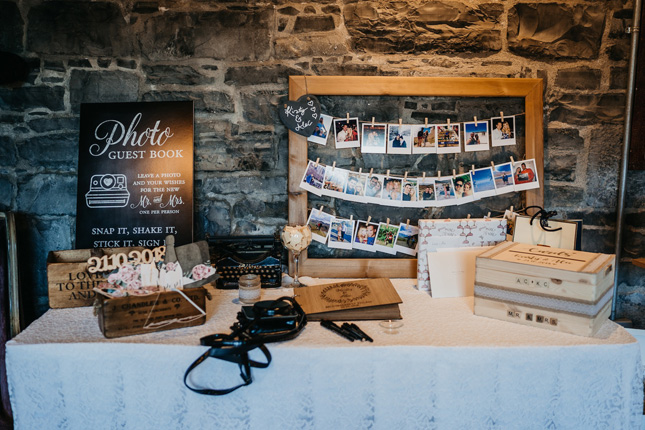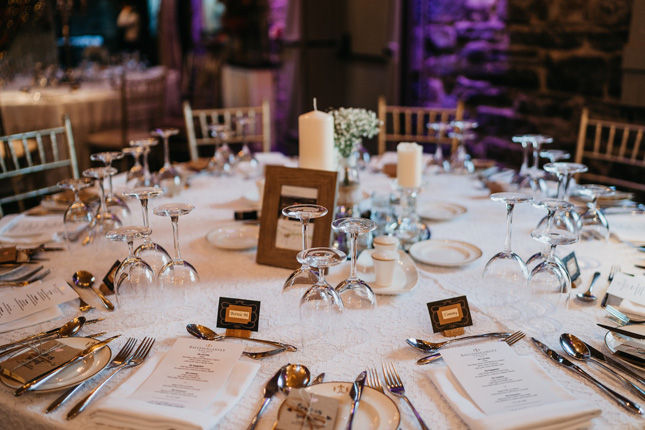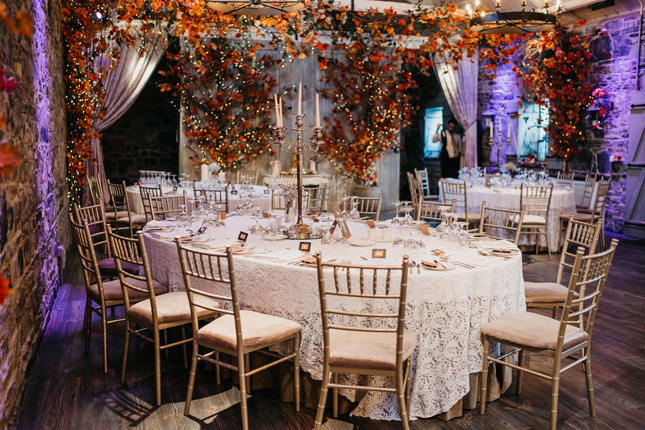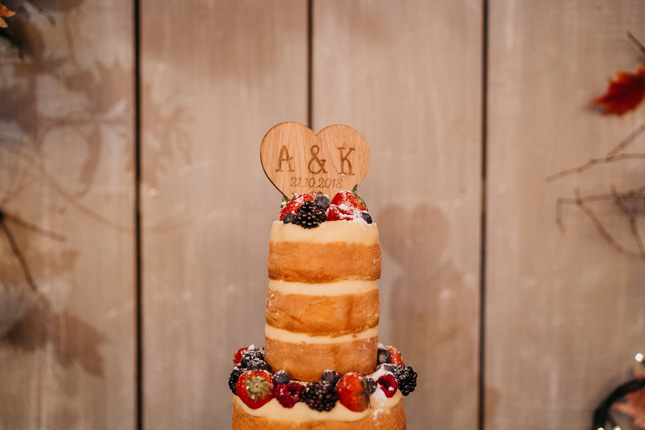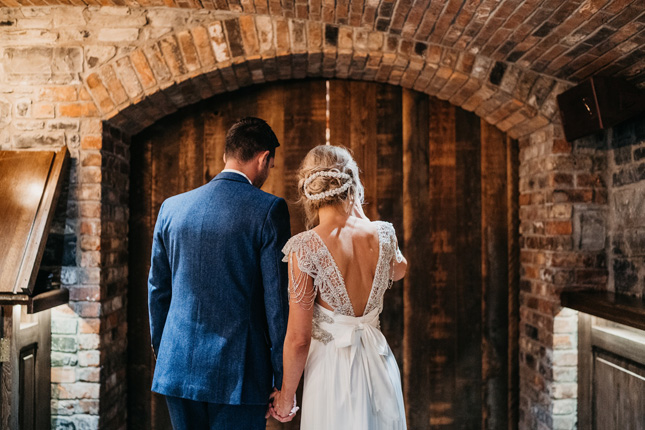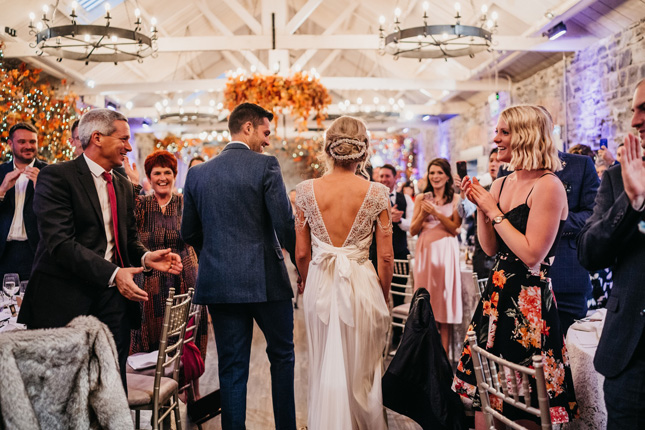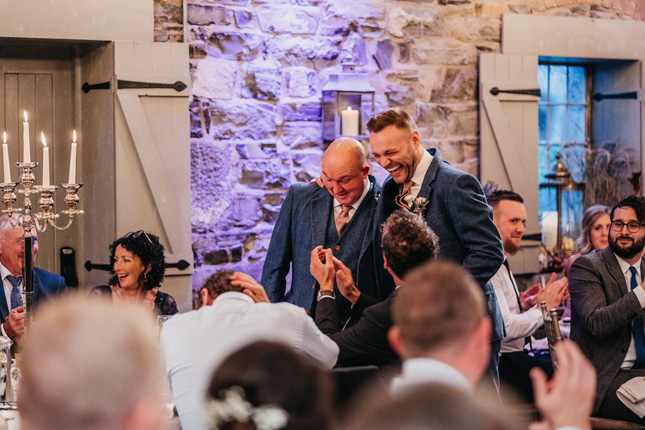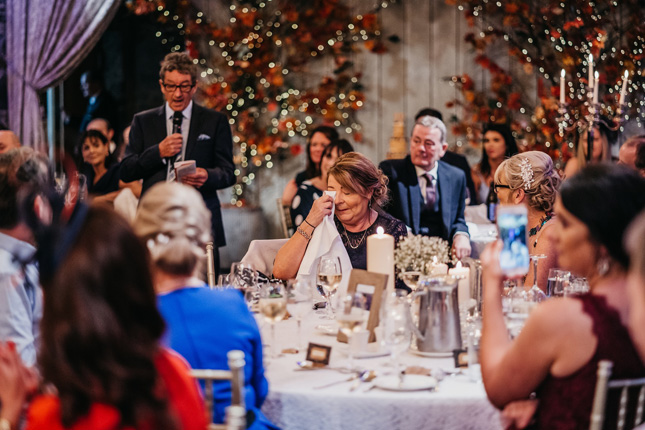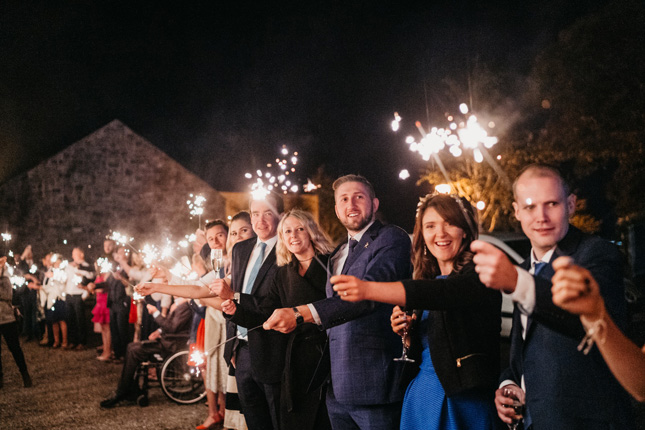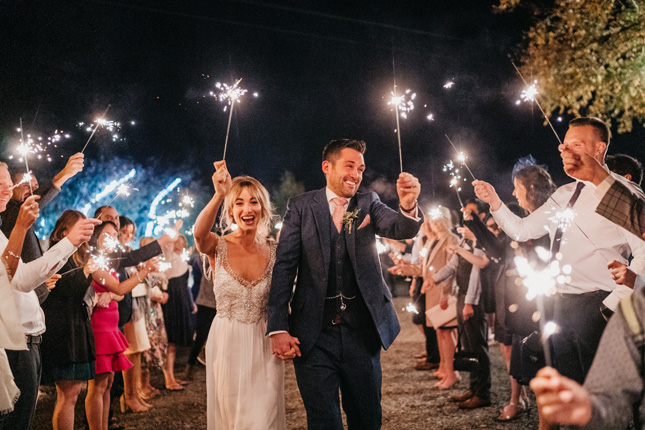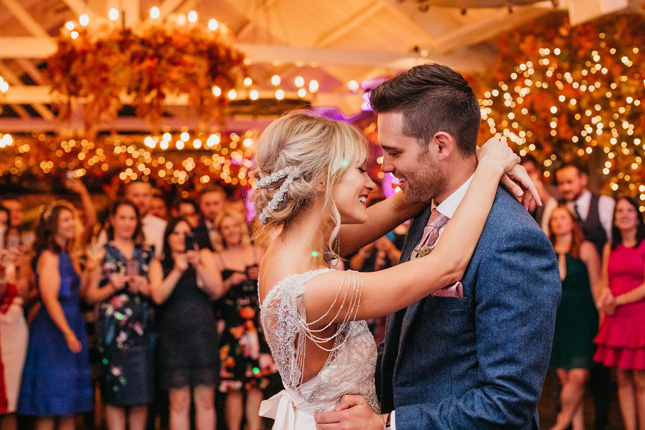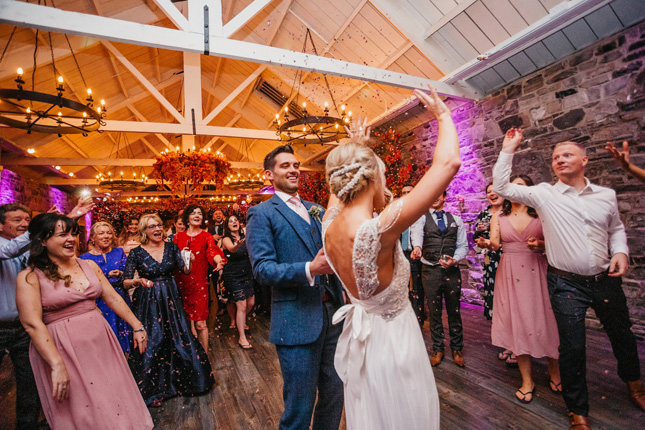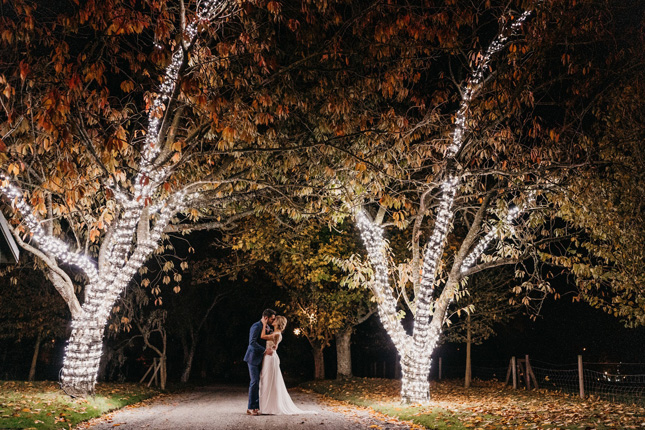 Their favourite memory from the day came at the reception. "It's incredibly hard to pick one from the best day of our lives. However, walking into the stunning banquet hall as 'Mr and Mrs' to all of our friends and family singing along to Ray Charles – Hallelujah I love her so. Magic," remembers Kirsty.
Their advice for other couples comes from advice they were given themselves. "We were told to take it all in and have moments alone together on the day. It couldn't have been better advice, as it lets you slow down and appreciate the best day of your life!"