Looking for wedding venues near Dublin? You won't be short on choice.
Within an hour's drive of the capital are a whole host of venues, from hotels, to country houses, to alternative options, to suit every couple's wedding style. Whether you're Dublin locals who don't want to get married in the city or planning a destination wedding in Ireland and want close access to Dublin Airport, or you just don't want to make your guests travel across the country for your big day, but you still want that countryside feel, choosing wedding venues near Dublin won't be a hardship.
We've chosen 15 gorgeous options of wedding venues near Dublin and broken them down whether they're Wicklow wedding venues, Kildare wedding venues, or Meath wedding venues - which are the most popular destinations for venues on Dublin's doorstep. Check them out below!
Wedding venues near Dublin: beautiful Wicklow wedding venues
BrookLodge and Macreddin Village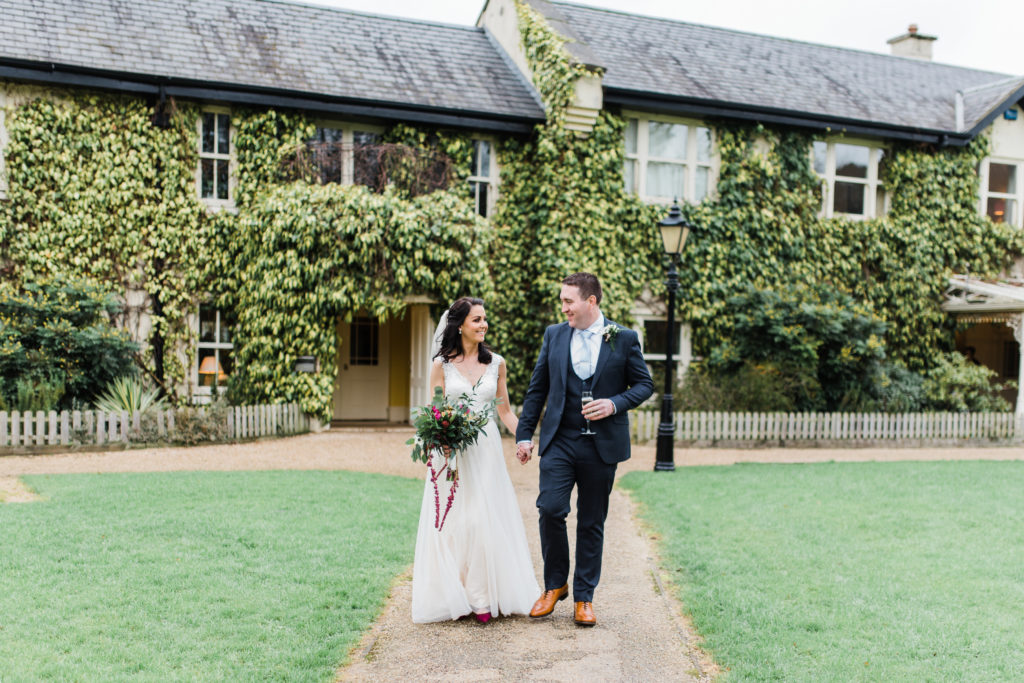 Distance from Dublin: 89.8km, 75 minute drive
Set in a spectacular Wicklow Valley, BrookLodge & Macreddin Village is home to BrookHall, a unique and private residence containing the stunning River Room and is exclusively dedicated to you and your wedding guests. BrookHall can seat up to 200 guests, hosts a Mezzanine Bar, a dedicated reception area, ensuite bedrooms with French windows, and a swimming pool. Macreddin Chapel, located on the grounds just across the village green, seats up to 140 guests and is approved for civil marriages, and can be used for blessings.
You'll be spoiled for choice with picturesque scenery for memorable photos, and your guests will come away remembering the gorgeous menu's exceptional quality coming from Ireland's award winning and first certified Organic Restaurant – The Strawberry Tree. The team aim to bring their experience and imagination to make your wedding celebration a day to remember - they understand every couple's wishlist is different and their dedicated crew will ensure no stone is left unturned on your turning your dream wedding into a reality.
Website | Facebook | Instagram
Email: [email protected] | Phone: 0402 36444
Glenview Hotel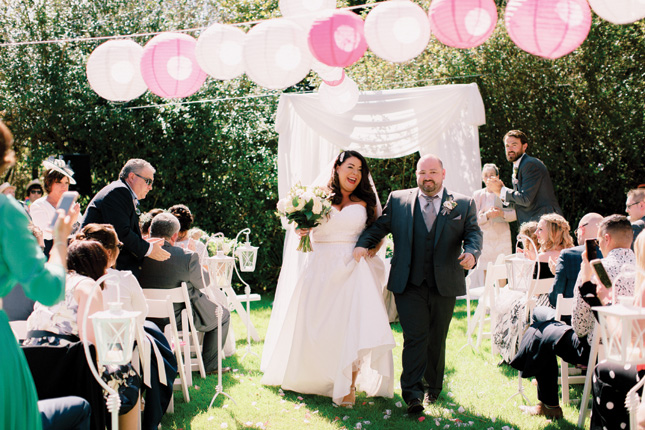 Distance from Dublin: 48km, 55 minute drive
At the foot of the Sugar Loaf Mountain, overlooking the Glen of the Down, and set amongst 30 acres of woodland walks and gorgeous landscaped gardens, you won't be short of a beautiful view on your wedding day at The Glenview Hotel. They've been welcoming guests for over 100 years, and as you might imagine, they're known for their gorgeous, private outdoor ceremonies and drinks receptions.
Host your wedding reception for up to 160 guests in the elegant Glenview Suite, with stunning vistas. They can also cater for for small, intimate weddings and cultural wedding celebrations, and they've just launched some new drinks reception options. Their promise is to deliver the highest standards of service and attention to detail from their dedicated and professional staff to ensure your day is truly magical.
Email: [email protected] | Phone: 01 274 0080
Summerhill House Hotel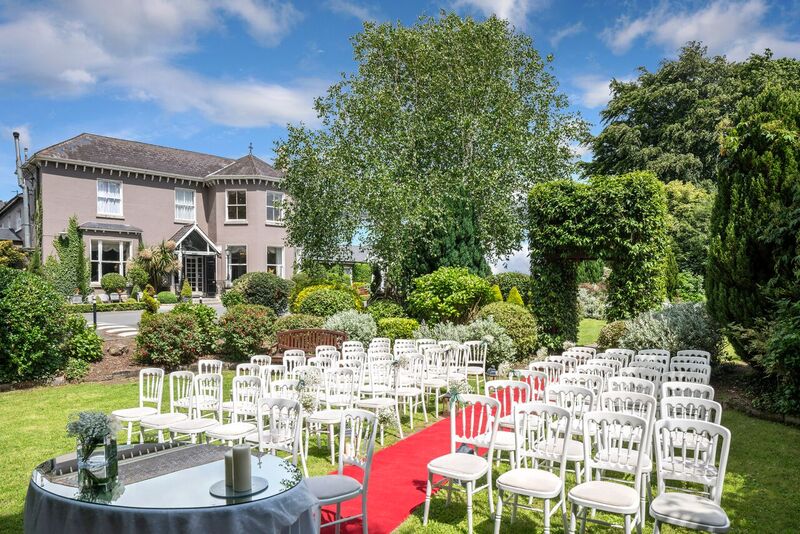 Distance from Dublin: 42km, 50 minute drive
Summerhill House Hotel is set against the stunning backdrop of the Sugarloaf Mountain, and offers you an unforgettable venue for your wedding day. This beautiful country house can host weddings for up to 260 guests and has 84 bedrooms. Enjoy the perfect ambience of real old world charm and hospitality that will make this gorgeous house feel like yours for the day.
In summer, Summerhill is bright and airy with lots of natural light, and the gardens and long wooded driveway make a charming entrance to this grand house. For cosy winter weddings, the house is illuminated in the warm glow of candlelight and real fires lit throughout the gracious arrival rooms including the traditional drawing room, setting the perfect tone for your fairy tale day.
The relaxing surrounds of this unique country house have a character and charm that can only be felt and not described and offers a truly intimate venue to celebrate your wedding day. You, your family and close friends will enjoy excellent personal service, fine food and wine in a beautiful and romantic setting.
Website | Facebook | Instagram
Email: [email protected] | Phone: 01 2867928
Trudder Lodge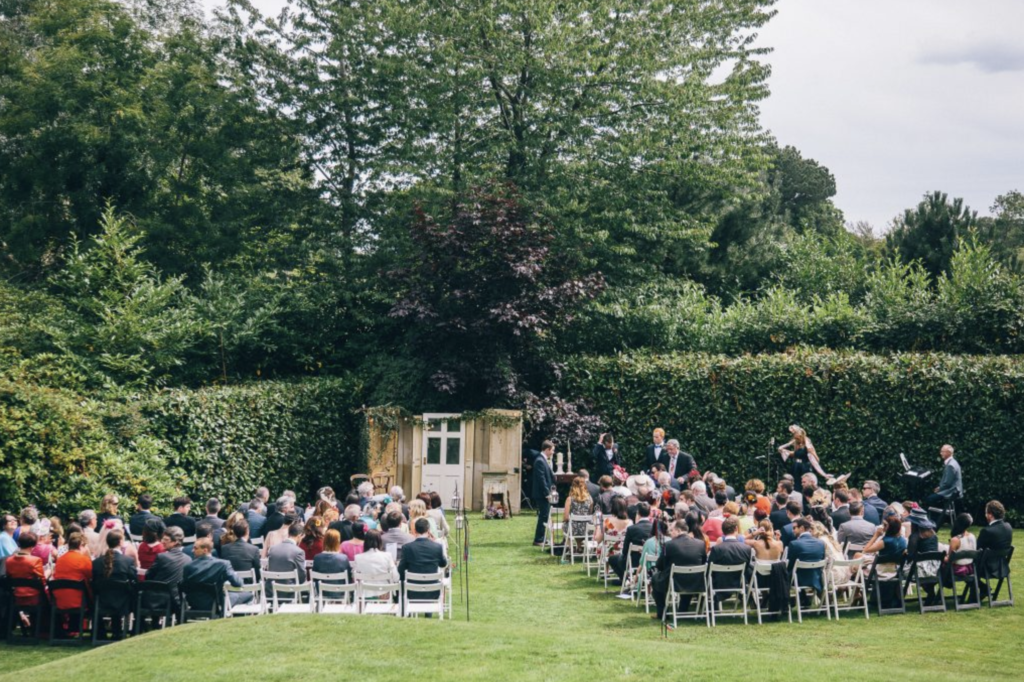 Distance from Dublin: 58km, 60 minute drive
Built in 1835, Trudder Lodge is in an idyllic location, tucked away in parkland and woods, while still only being a stone's throw from the N11. The impressive house and its breathtaking gardens are home to centuries-old rare specimen trees. With the entire estate at your fingertips, you can wander across the open lawns, through the Georgian walled garden and lakeside woodland pathways.
Every wedding in Trudder Lodge is totally bespoke, and to maintain exclusivity they accommodate no more than one wedding per week, with a maximum of just 15 weddings per year between April and October. At Trudder Lodge you can choose to have your wedding celebration anywhere on the grounds, be that on the lawn, in the walled garden or under your favourite tree. The Garden room provides an alternative indoor space set within the garden. Hidden from view behind pink rhododendrons and old granite walls this special space can seat your guests while you say your vows under twinkling lights or candle glow. Narrow pathways around the gardens circle back to the House and on to the festivities. Over the course of a full weekend, you will have the time to enjoy the house and surroundings at your own pace, whilst safe in the knowledge that you and your guests are their only priority.
Website | Facebook | Instagram
Email: [email protected] | Phone: 087 642 9237
Wedding venues near Dublin: beautiful Kildare wedding venues
The K Club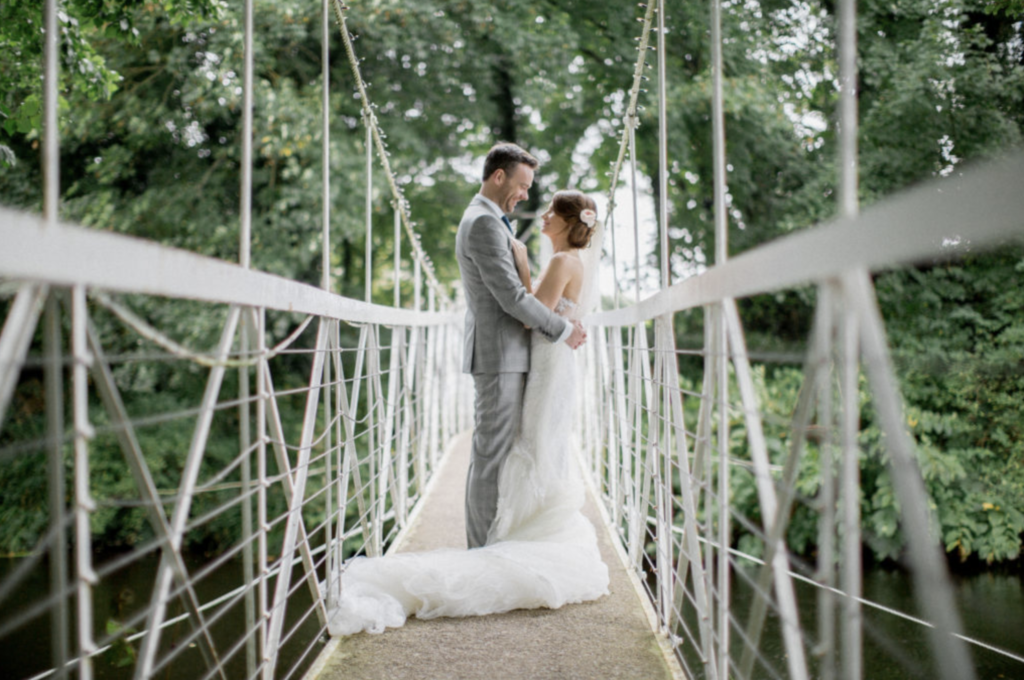 Distance from Dublin: 31km, 40 minute drive
The Kildare Hotel and Country Club, affectionately known as The K Club, is a stunning location to host a wedding. Your special day deserves a special venue and The K Club really has it all. Located in the pretty village of Straffan, Co. Kildare and on the banks of the River Liffey, the hotel is surrounded by 550 acres of mature woods, parkland and magnificent formal gardens, perfect for your wedding photographs.
From the moment you drive down the private lane to The K Club you are surrounded by beauty; ancient trees stretch their arms high above you, welcoming you to what truly is a very special place. At every stop and every turn your eye is drawn to something new; a little boat moored on a crystal lake, delicate summer flowers framed by a white picket fence or old fashioned roses which fill the air with their sweet summer scent. The resort can cater for large and lavish weddings or more intimate affairs. The Legacy Suite, the Arnold Palmer Room, The John Jefferson Smurfit Room or The River Room all offer various options and can cater right up to 350 guests in the Legacy Suite.
The K Club exudes sophistication and elegance, captivating guests from the moment they arrive. Attention to detail is of utmost importance and it is this philosophy that makes weddings at The K Club all the more magical.
Website | Facebook | Instagram
Email: [email protected] | Phone: 01 601 7234
Palmerstown House Estate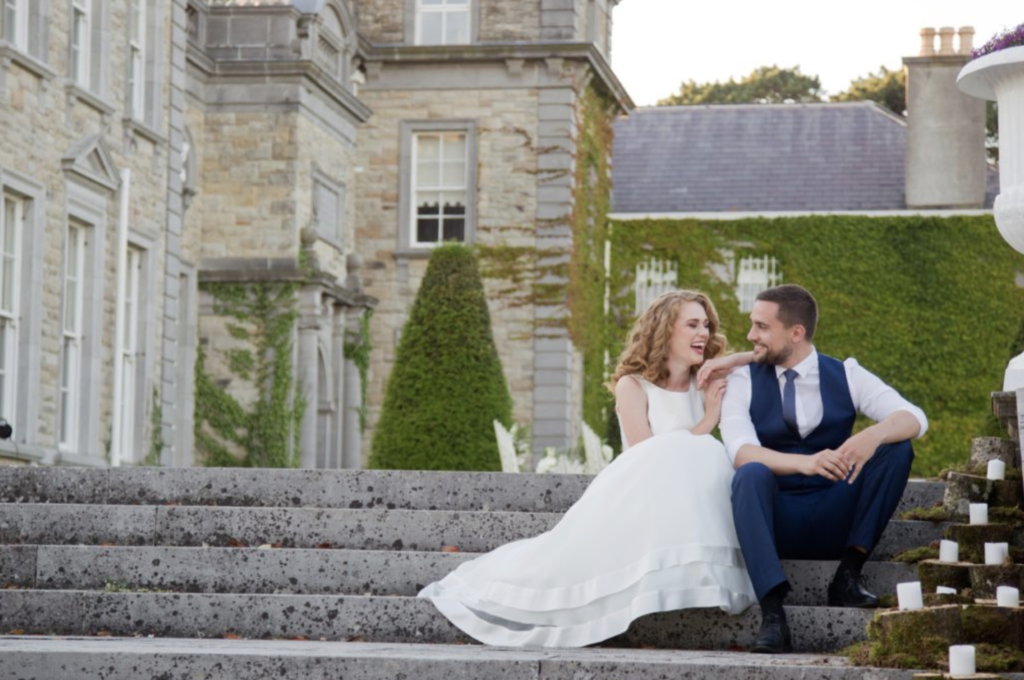 Distance from Dublin: 35km, 45 minute drive
An exclusive manor house exclusively yours for the perfect exclusive wedding day. Palmerstown House Estate is located on 900 acres of parkland, and on entering the estate, the long and sprawling tree-lined avenue will impress guests. The manor offers tranquillity, elegance and luxury in stately surrounds and really is a hidden gem.
The manor was originally built by The Earl of Mayo in 1872 and offers 20 bedrooms all with private bathroom and can cater for wedding parties for up to 130 guests. Their catering is all serviced in-house with a team who will look after every need, along with your dedicated wedding co-ordinator who will plan the perfect day. They offer multiple photographic locations capturing the magic of this special day - the walled garden, secret garden, original pagoda and regal staircase to mention but a few are the ideal backdrops creating memories for a lifetime.
The Cliff at Lyons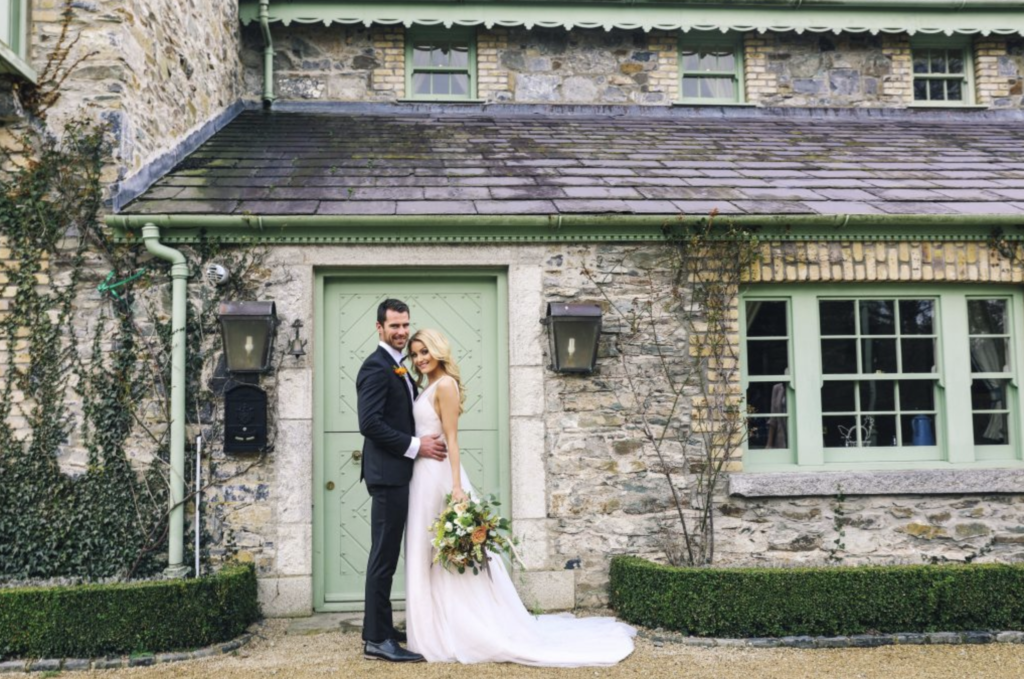 Distance from Dublin: 25km, 41 minute drive
A stunning wedding venue in a rural Irish setting near Dublin. Cliff at Lyons provides a picturesque rural idyll for civil ceremonies and wedding receptions. Together with our excellent tailor-made service and dining, the hotel makes for a truly unique and memorable day for everyone involved.
They can seat up to 160 guests at a civil ceremony in Shackleton Mill, with a cascading waterfall as a backdrop, while up to 80 wedding guests can stay on-site in our suites and cottages. You will be attended to closely from early stage event planning to when the last guest leaves. Flexibility is built into their approach. Drinks and canapés can be served in the 17th-century courtyard, on the lawn or in The Mill, with full-service gourmet dinners in a range of venues, including The Orangery restaurant.
Killashee Hotel and Spa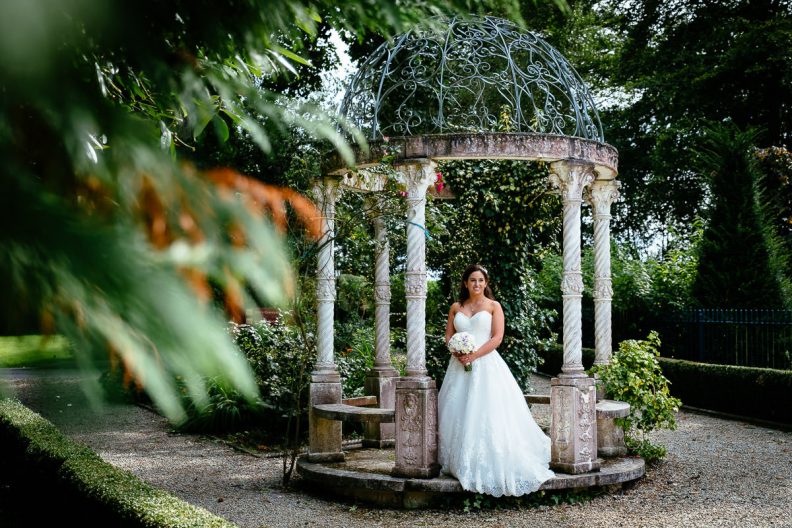 Distance from Dublin: 43km, 60 minute drive
Step into a haven of timeless romance and let Killashee weave its magic on your special day. Steeped in history, this gorgeous estate is a world away. Nestled in the rich rolling countryside of County Kildare, with acres of splendid parkland, beautiful manicured gardens and secret woodland hideaways, we promise you a day to treasure forever.
Killashee has two gorgeous wedding venues, each with its own distinct set of charms. The original house retains many of its original features - the stunning period building is the perfect venue for an elegant gathering of up to 99 guests. Complete with two reception rooms including original fireplaces, a banqueting hall, separate entrance and a private garden, the original house is ideal for couples who prefer traditional "old world" character in a warm relaxed setting.
The opulent Thomson Suite is perfect for a lavish celebration for up to 250 guests, and can be extended to accommodate even larger wedding parties. Enjoy a sumptuous wedding banquet under sweeping arches and raise a toast to your union in a constellation of glittering chandeliers. The ballroom boasts a bar in the room and a distinctive separate wooden dance floor.
Wedding venues near Dublin: beautiful Meath wedding venues in Meath
Ballymagarvey Village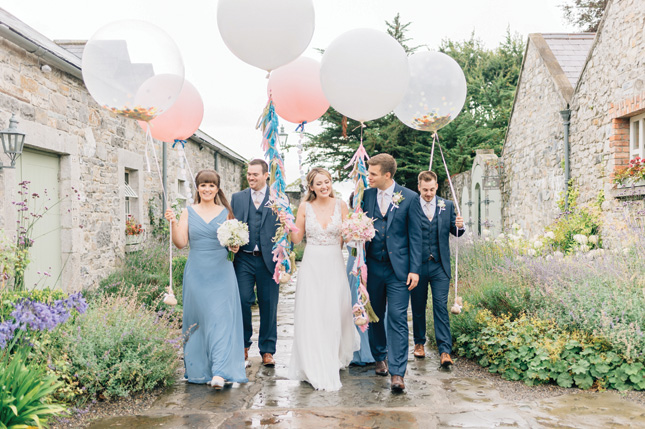 Distance from Dublin: 36km, 40 minute drive
Steeped in history and set within acres of beautiful unspoilt countryside, Ballymagarvey Village offers the perfect setting for your special day. Their stunning banqueting hall, courtyard, walled garden and beautiful manor house all provide the perfect location for both you and your guests to enjoy. Ballymagarvey's understated yet distinctive character makes the private estate feel like your very own home from home.
Ballymagarvey Village is an exclusive venue where there are no interruptions or distractions, just you surrounded by the people you love on your special day. The relaxing surroundings and warm homely feel make it a truly unique venue for your wedding day. Catering for up to 220 guests, the magical banqueting hall with its rustic stone walls and timber beams has an intimate atmosphere and romantic vintage nature that's impressive from the moment guests walk in. The old cottages located in the courtyard have been lovingly restored. Sleeping up to 80 guests in total we offer superb accommodation for your family and friends.
Website | Facebook | Instagram
Email: [email protected] | Phone: 041 982 5959
Bellinter House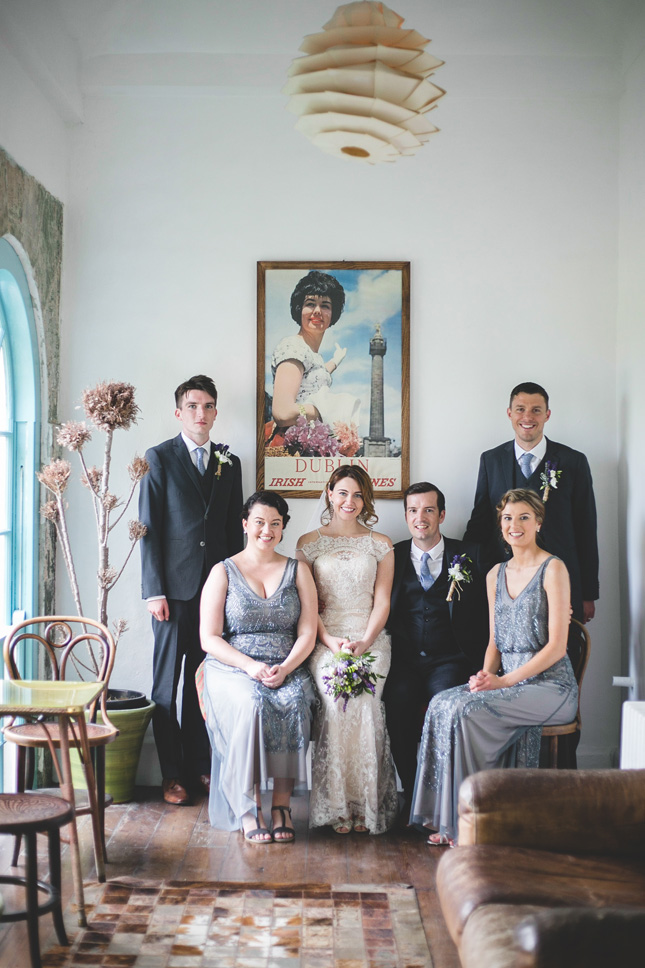 Distance from Dublin: 45km, 45 minute drive
"Our house is your house" is the mantra for the wedding team at Bellinter House. A really unique venue, it's a must-see for any style-conscious couples seeking a venue with character, rustic charm and beautiful ambiance. The stunning 18th century Georgian manor is set on the banks of the River Boyne and nestled among sweeping lawns, ancient trees and secluded spots for you to explore. It mixes the timeless Georgian features with contemporary arts, all of which creates a lasting impression.
A little bit bold and edgy, this is a boutique venue with many options to allow your day suit your needs. Guests arrive up the long winding tree-lined avenue, and enjoy a glass of bubbles in the foyer. They can spill through the public rooms, and enjoy the stylish, bespoke design created by interior designer Suzie McAdam. You can host your ceremony in multiple locations on the property, and then guests will dine in the Refectory Suite, the main banqueting suite that can cater for 206 guests. It's a blank canvas for you to transform, with floor-to-ceiling windows overlooking the gardens.
Website | Facebook | Instagram
Email: [email protected] | Phone: 046 9030900
Conyngham Arms Hotel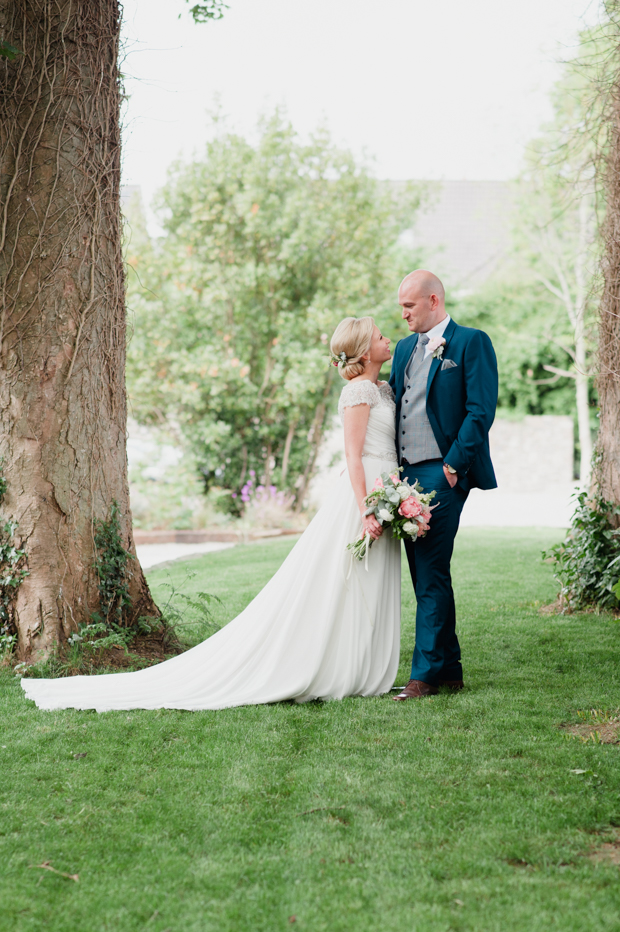 Distance from Dublin: 47km, 47 minute drive
A beautifully restored coaching inn, Conyngham Arms Hotel is a gorgeous venue in the romantic village of Slane. With the informal setting, tradition with a modern twist and a secret garden for those perfect pictures - you'd be surprised what lies behind the doors of this boutique hotel.
Enjoy your pre-reception drinks and petit scones in our newly decorated vintage style garden which only adds to the uniqueness of our charming boutique hotel and invites you and your guests to experience a change from the norm. The Lavender Suite can host up to 150 guests for your wedding celebrations and is a self-contained space all necessary facilities. They encourage our couples to paint their own canvas in this room, to make the theme of their day shine through. Their Head Chef and his dedicated team ensure that many of our ingredients are sourced locally from meats to vegetables adding that little extra to your wedding menu. The team encourage you to make it your day your own, and can assist in helping you achieve exactly what you're looking for.
Website | Facebook | Instagram
Email: [email protected] | Phone: 041 9884444
Dunboyne Castle Hotel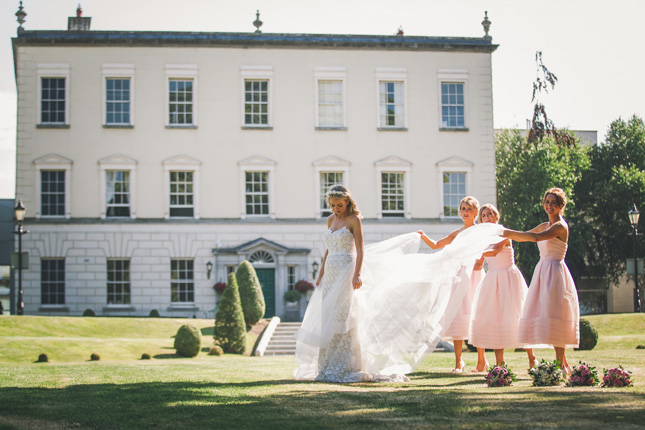 Distance from Dublin: 18km, 32 minute drive
Stunning landscaped grounds, a luxurious spa, spacious bedrooms and a fine reputation for quality food and service are just some of the reasons couples choose Dunboyne Castle Hotel for their big day. The manicured gardens with gazebo are a perfect backdrop for your wedding photos, and the dedicated staff offer unobtrusive yet uncompromising service and will do everything to facilitate your every wish.
Dunboyne Castle Hotel and Spa features 141 oversized modern guest rooms and four suites. The spectacular four-poster bed in the bridal suite, coupled with the deep soaker bathtub and walk-in wardrobes offer unrivalled romanticism for your special night.
Beautifully renovated in a fresh, light, airy and romantic style, the Tara Suite at Dunboyne Castle Hotel is flooded with natural light from the floor to ceiling windows, maximising the views of the grounds, bringing the outside in. Design inspiration was taken straight from the ornate woodwork in the Old House by the famous Georgian carpenter, John Darley. As well as the gorgeously refurbished Tara Suite, which caters ideally for larger weddings, Dunboyne Castle Hotel & Spa also has a delightful Drawing Room its with ornate ceiling, a beautiful setting for an intimate ceremony or blessing.
Website | Facebook | Instagram
Email: [email protected] | Phone: 041 9884444
Loughcrew Estate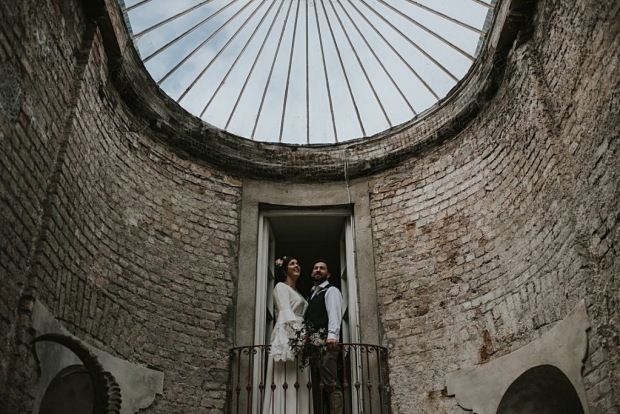 Distance from Dublin: 82km, 70 minute drive
Loughcrew House is a true hidden gem and the perfect venue for a creative couple looking to put their own stamp on their day. The private country estate has been restored by owner, Emily Naper, and it includes one of the most unique ceremony locations in the stunning ruins of St Oliver Plunkett's church. Set in acres of private beautiful unspoilt countryside, with formal gardens and a lake, it makes a stunning wedding location.
Their banquet hall can cater for 140 guests, and larger celebrations can be accommodated in a marquee on the lawn just off the bar and reception area. They have an extra reception room for 2019, which has been decorated in a colonial style with comfy armchairs, sofas and a beautiful wood-burning stove. The perfect spot for resting your weary feet after hours of dancing! Each wedding is truly different and Loughcrew can be adapted in many ways to each parties unique requirements.
Website | Facebook | Instagram
Email: [email protected]  | Phone: 049 854 1356
The Millhouse
Distance from Dublin: 47km, 46 minute drive
The Millhouse is a stunning 15 bedroom Georgian manor house on the banks of the Boyne in Slane, Co Meath. The exclusive venue allows complete privacy for your wedding day, and it's a charming setting, a romantic haven in a wonderful garden and river setting where couples can really make it their own for the day.
A combination of old world charm and contemporary design creates a unique luxury wedding venue. From a gourmet barbeque in the orchard and to an elegant four-course meal in the pavilion, The Millhouse will exceed your expectations with an extensive menu selection to suit every style and budget. Imagine a beautiful candlelit pathway through the orchard with fairy lights twinkling in the distance leading to the magnificent Grand Pavilion in the courtyard. On a summers day, you and your guests can enjoy the romantic surroundings from the orchard, courtyard or our newly built orangery. Ceremonies can also be hosted in the orchard, or they have a wonderful ceremony room situated in the Old Mill, with original brickwork, chandeliers, and rustic charm
Website | Facebook | Instagram
Email: [email protected]  | Phone: 041 9820878
Tankardstown House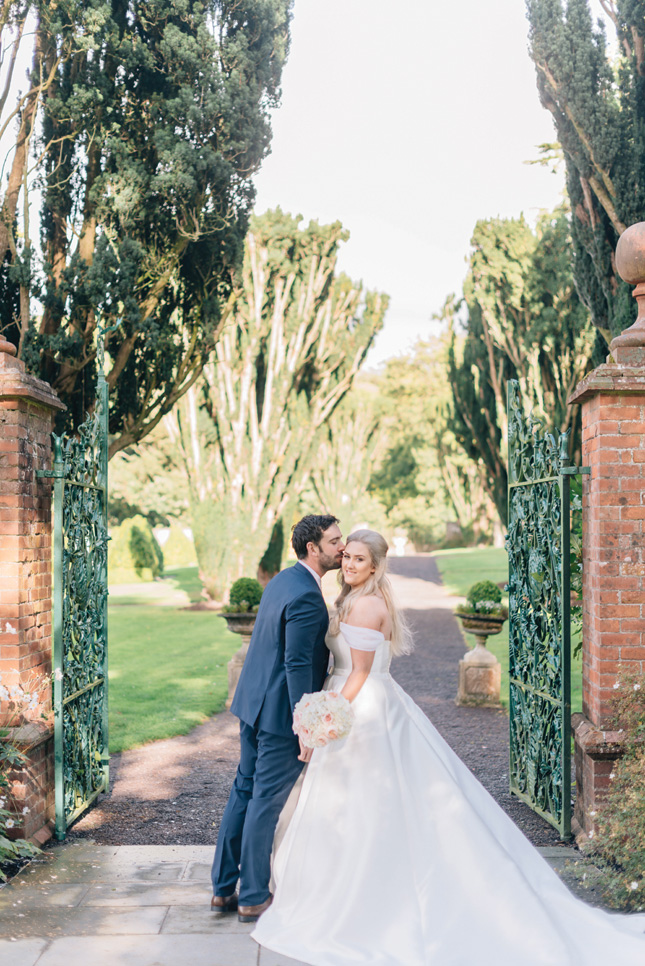 Distance from Dublin: 53km, 55 minute drive
Tankardstown comprises 80 acres of magnificent woods, courtyards, walled gardens and parkland which beautifully enhance the focal point of the estate; an imposing 18th Century manor house and orangery. The venue offers you, your family and friends a unique opportunity to experience hospitality in a beautiful privately owned home. The recent addition of an orangery, complete with formal roof planting, nestles comfortably around the main house at lower garden level and offers a seamless link from indoors, through a wonderful bright space adorned with chandeliers, antique furniture and gilt edged mirrors reflecting citrus plants and olive trees which suggest venturing through the double doors on to the terrace and gardens that lay beyond.
Tankardstown House and Orangery is available on an exclusive basis offering beautifully appointed reception rooms in which to welcome and host guests to a relaxed pre dinner reception of drinks and canapés.  The old upstairs /downstairs class divide of great houses has been truly abolished here at Tankardstown, where guests proceed down the winding staircase to the magnificent Orangery where dining, worthy of its surroundings, will be served with great care and attention to detail.
Website | Facebook | Instagram
Email: [email protected] | Phone: 041 9824621