A Confetti promotion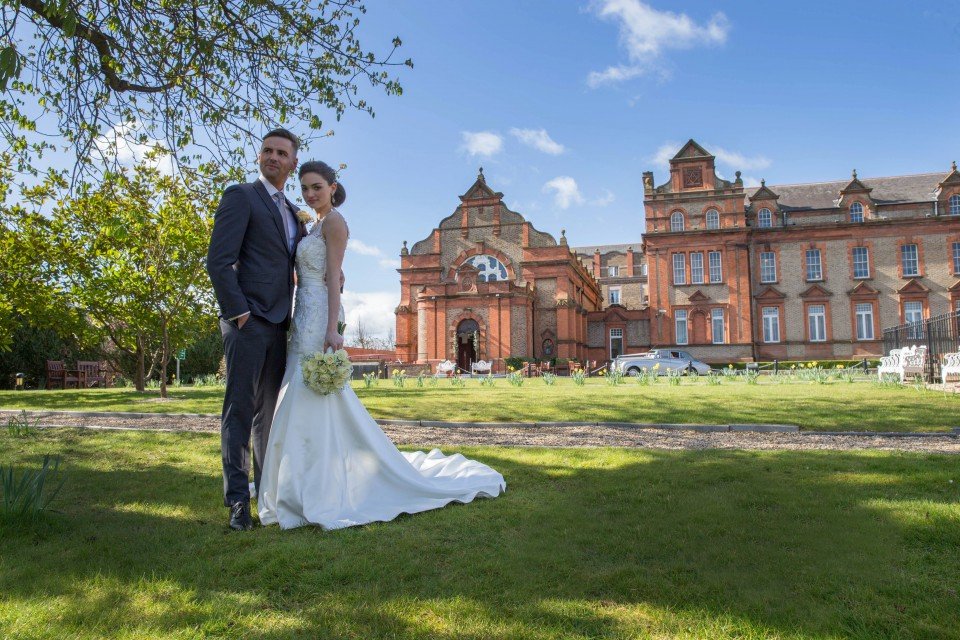 When it comes to booking your wedding venue, it can be hard to find something that is unique yet meets all of your practical requirements. Do you go with old and other worldly or modern and sleek, country or city, intimate or grand? Finding a venue that has all of these elements can be rare. The exception to this rule is Thomas Prior Hall in Ballsbridge, Dublin 4.
Thomas Prior Hall ties all of these together. Adjoining Clayton Hotel Ballsbridge, it is one of the most eye-catching buildings in Dublin. Built in 1880 as a Masonic Girls School, this beautiful, classic Victorian building will be sure to take your guests' breath away. Allow yourself and your partner to take a step back in time, but still have all the practical touches that come with the newly renovated and sleekly designed interior of Clayton Hotel Ballsbridge.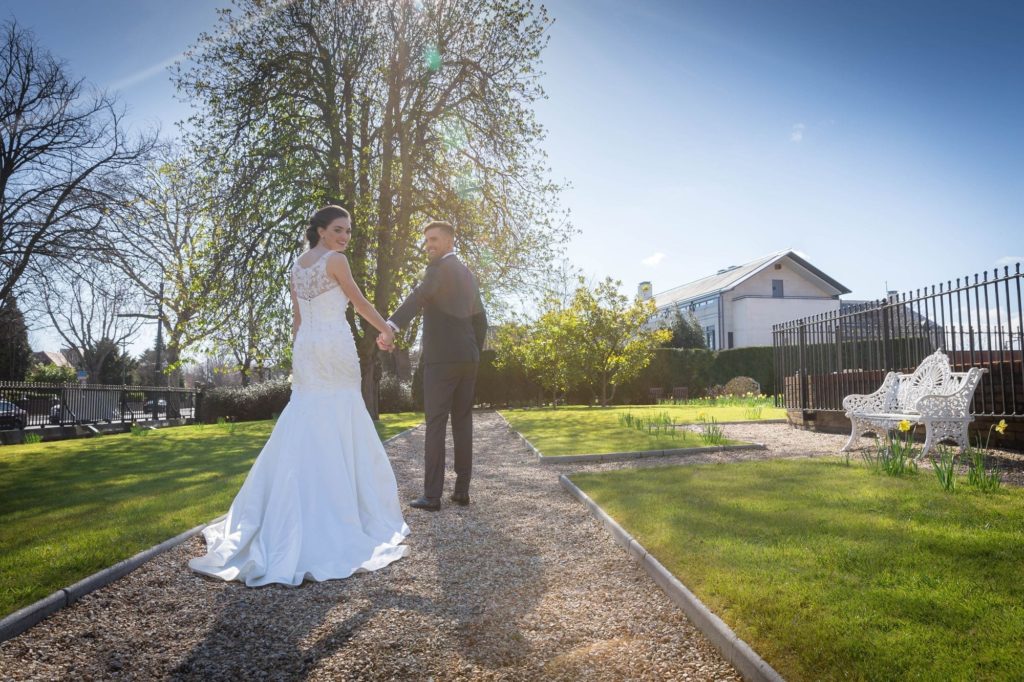 Thomas Prior Hall is located in the heart of Ballsbridge, making it a perfect wedding venue in Dublin, but this doesn't mean you will feel overwhelmed in a city environment. Thomas Prior Hall is set on beautifully manicured lawned gardens and feels a world away from the city centre, despite only being a short drive away. It has a super relaxed atmosphere when guests arrive, and it is perfect for beautiful wedding photos, drinks on the lawn, day-two celebrations, and of course, you can host your ceremony on-site also.
We can cater for smaller more intimate weddings in our 1880 room, or up to 170 guests in the Thomas Prior Hall, and we can create a bespoke package for you and your partner.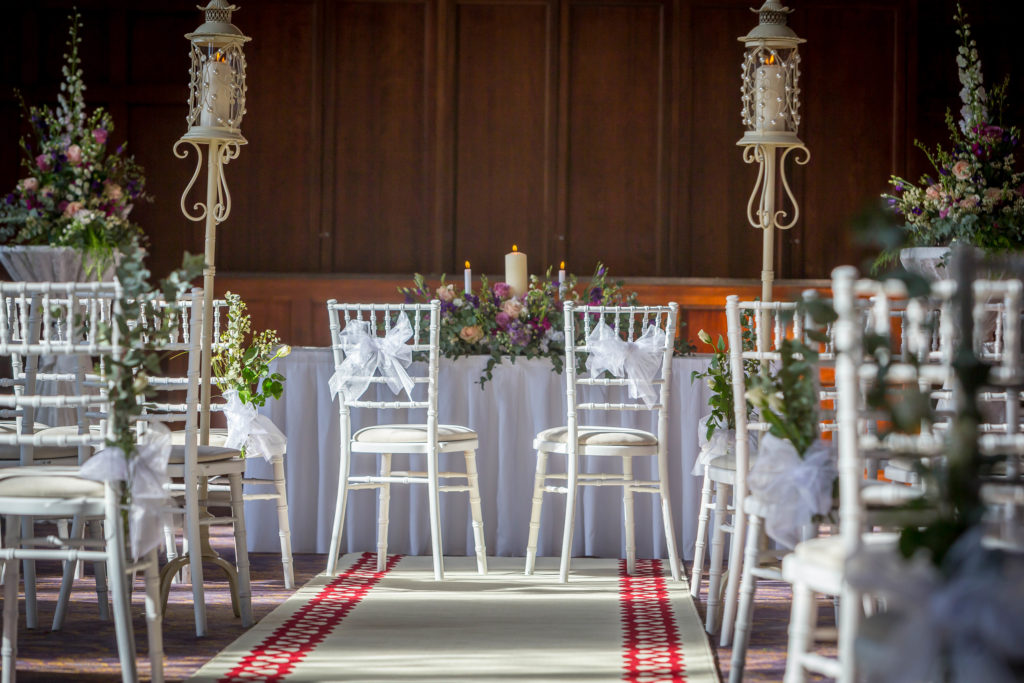 7 reasons to book a Thomas Prior Hall wedding
- Get married in a historic listed building, with 10m high vaulted ceilings and stained glassed windows
- You have the ability to cater up to 300 people, or up to 170 banquet style, so this is a venue suitable for larger weddings
- You have your own private entrance, bar and kitchen so the venue feels exclusive to you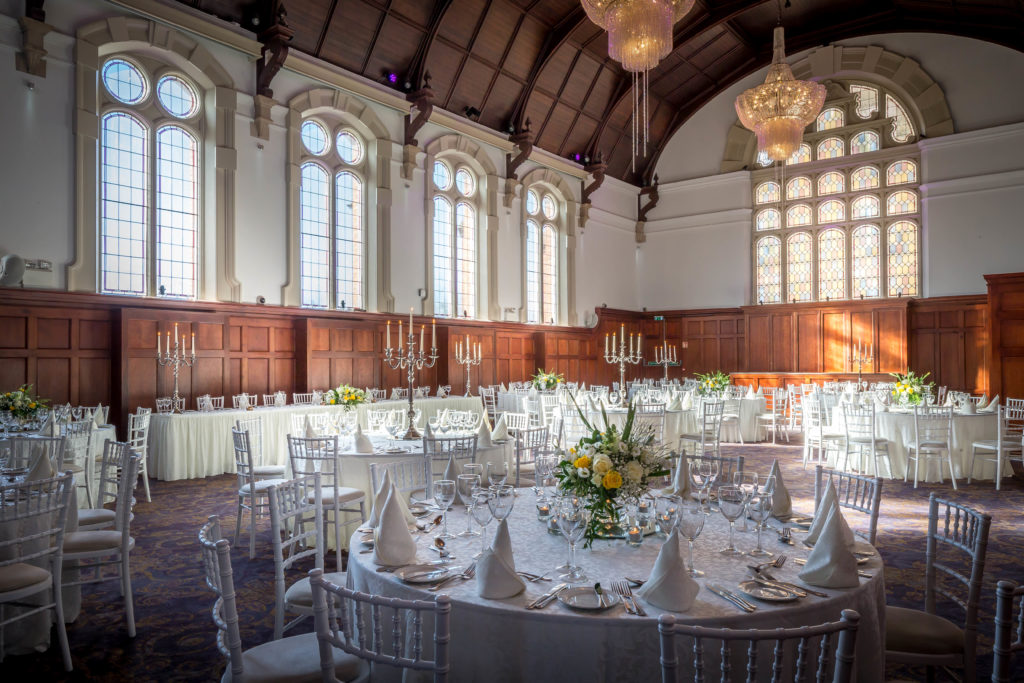 - A private team of chefs and a dedicated wedding team will be looking after you and your guests, and no one else, on the day
- They offer flexibility on their wedding packages so you can tailor to suit your day and your needs.
- You and your guests can take advantage of the on-site accommodation and parking at Clayton Hotel Ballsbridge
- Thomas Prior Hall is a registered civil ceremony venue, so you can host your whole day in the one venue
Thomas Prior Hall's packages start at €83pp. To hear more about weddings at the Dublin venue, or to arrange a viewing, contact their wedding coordinator on +(353) 1 647 3323 or by emailing [email protected].