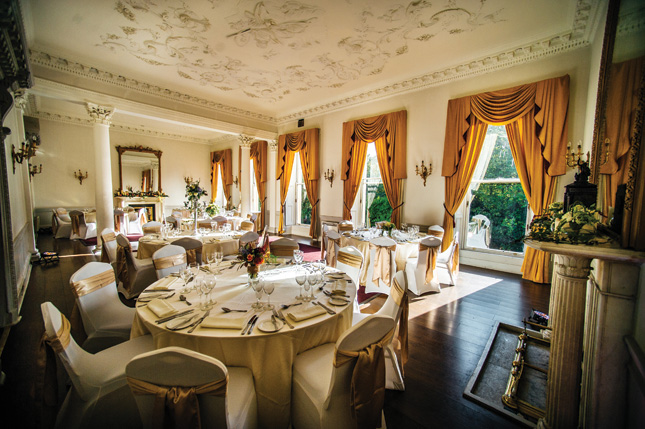 The gorgeous Stephen's Green Hibernian is our Venue of the Month for the month for November. We asked Helen Daly from their wedding team for her best advice on planning the perfect shindig. Here, she'll cover everything from questions to as your venue, trends, and timelines.
How should couples approach their wedding venue search?
Firstly, couples need to choose venues that match their style and are that are true to them. I would advise them to draft up a guest list so that they don't waste time looking at venues that are unable to cater for their numbers. Some points they need to consider are: If the venue can cater for their ceremony and reception or would they like to have their ceremony elsewhere. The venue needs to be within their budget and stick to it! Would they prefer a city centre or rural location. Will guests have to drive or are there public transport options so that guests can relax knowing the venue is easily accessible.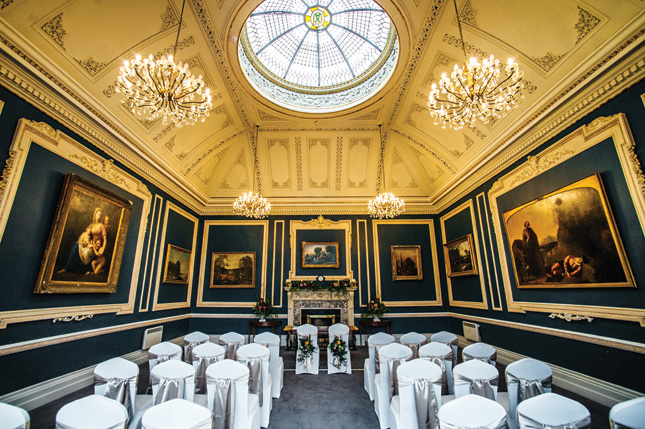 When should they begin looking for a wedding venue? Why should they start then?
I would advise couples to start looking at venues as soon as they get engaged. If they have preferred dates in mind, they need to check availability. Especially if they want to book a memorable date that coincides with a birthday or their engagement. Prime dates book up fast such as Fridays and Saturdays in the summer months and Christmas.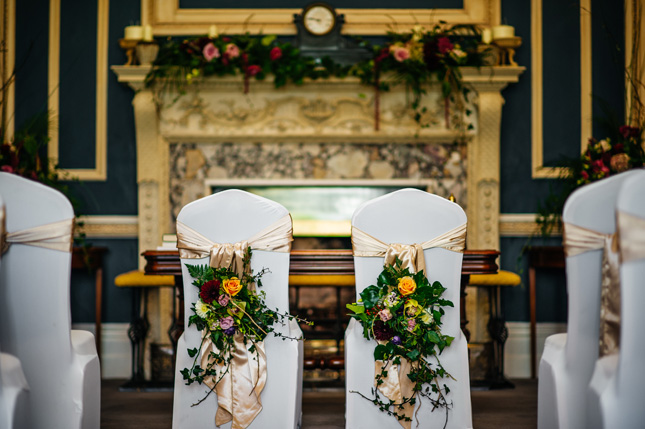 What questions should couples be asking when viewing a wedding venue?
Couples should have a list of questions that are important to them when they go to view the venue so that there are no surprises on their wedding day, a list will also help ease the stress. Some good questions are:
Would there be a minimum or maximum number required for certain days?
Does the venue cater for more than one wedding a day?
What decorations and flowers are provided?
Does the venue provide the catering or is it outsourced?
Is there an extra charge for having a choice of courses?
Do they allow corkage for wine?
Is the venue exclusive or are the public allowed access on the wedding day?
Can the Reception and Ceremony both be held on site?
Do you cater for Ceremonies only?
Are there places onsite to take wedding photos and group photos?
What is the payment schedule?
Do you have an outdoor space?
Is it compulsory to book bedrooms when you book you wedding?
What are the benefits of getting married at Stephen's Green Hibernian Club?
The Club only caters for one wedding per day making it exclusively yours, it is not open to the public. Its located in the heart of the city which makes it easily accessible for all your guests.
The Card room is the perfect ceremony room with a domed ceiling dating back to 1840 when the club was established. Many couples like their ceremony seating to be in the form of a "Circle layout" for family and friends under the ceiling as it's so breath-taking.
The Guest room where the reception dinner takes place overlooks St Stephen's Green park. Giving the illusion that you are in a rural setting; however, you are in the heart of the city. Photographers get great opportunities to take urban and rural wedding pictures of the wedding party because of the location.
The outdoor courtyard with its very own laundry bar is a hidden gem that couples don't expect in the city centre, it's a great place to kick your heels off and enjoy the cocktail reception when the sun shines!
Is there a formula for planning the perfect wedding once you've booked your venue?
Once you have booked your venue, get the suppliers booked as soon as possible. Booking these are made easier because you have a date and a venue to give to them.
I would buy a wedding planner notebook and keep all your supplier/venue notes in one place. This is also a nice "keepsake" for after your wedding day. Couples need to enjoy the planning and the build-up, it should not become a chore. You will get a lot of advice from family & friends, but I would keep true to your dreams for your big day.
Are there any wedding trends you're seeing emerging in terms of how couples are using your venue?
A lot of couples are looking to have their ceremony and reception onsite. Smaller more intimate gatherings with family and friends are being booked and couples prefer more of a bespoke experience than all-inclusive wedding packages. Bespoke allows them to put their personality into their day with the choice of food/décor and drinks. We are also seeing more event styling with floral arrangements and décor changing the rooms into themed event spaces.