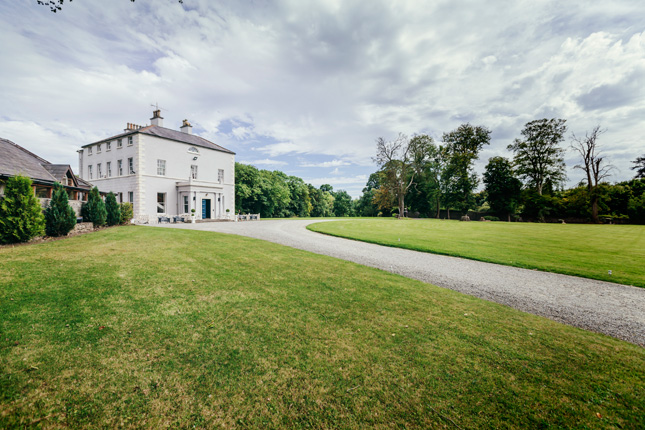 Have you seen? Boyne Hill Estate is Confetti.ie's Venue of the Month for the month of August. The lovingly restored Georgian mansion house is located on 38 acres of private parkland, in the heart of the Boyne Valley, and comfortably seats 170 guests.
We got in touch with Leone from their dedicated wedding team to get their expert advice on planning a wedding, choosing a venue, and upcoming trends for 2017 when it comes to weddings!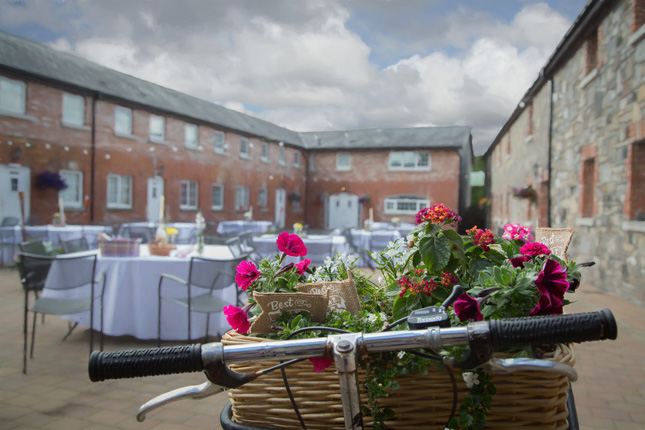 How should couples approach their wedding venue search?
This is such an exciting time for the couple. Firstly, they need to sit down and talk about what they both would like for their big day, deciding if they would like a hotel wedding or a private country house is very important as it will reduce the number of venues they need to view. I strongly suggest online research on venues, narrowing it down to three or four venues to view. It is so important that they truly love the venue and that the they can visualise their wedding there.
When should they begin looking for a wedding venue?
I would advise as soon as they have announced their engagement! At Boyne Hill, most of our couples would book 18 months in advance. Once your venue is booked everything else builds from this; the earlier you book the more options you have for suppliers e.g. photographers, bands etc. Or more importantly getting the date you want as the peak season dates fill up fast. At Boyne Hill House, we supply a wedding planner and suppliers list to each of our couples to help guide them on the right path and to ensure they are on track!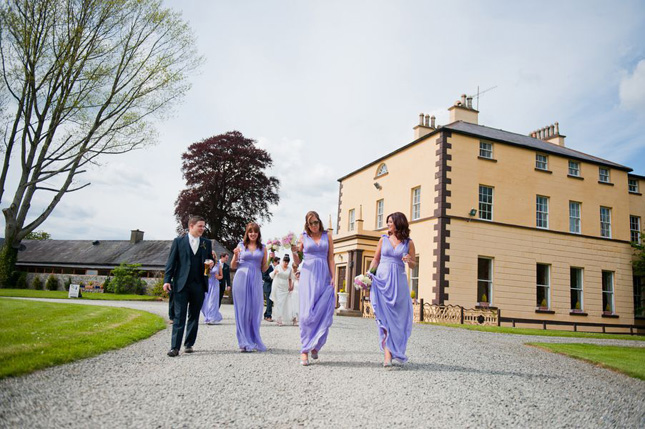 What questions should couples be asking when viewing a wedding venue?
My tip would be to have a notebook and have questions ready before viewing the venue. Important questions I would include; how many guests the venue can hold, how many guest rooms are onsite, location for civil ceremony onsite or distance from church. What is included in your wedding package and type of menu on offer? I personally think the food is of utmost importance so they should ensure their venue is renowned for quality of food, location of photographs onsite and lastly they should enquire about special offers.
What are the benefits of getting married at Boyne Hill Estate?
I believe Boyne Hill House is a truly magical wedding venue, hosting your wedding on an exclusive estate is very romantic. I personally love that each wedding on the Estate is completely different. Each of our couples make Boyne Hill House theirs and it becomes a part of their lives forever more. As the wedding planner, I get to work closely with the couples to help them create a day, unique to them! There are so many locations that couples can use as part of their wedding, creating a different atmosphere for different parts of their wedding. For example, say "I Do" in our secret garden, have your arrival drinks reception in the manor house and grounds, then your wedding breakfast in our Boyne view suite, your celebrations and dancing in our Blushing Groom Bar, and not forgetting to mention our courtyard, conservatory and billiards room. Our couples are spoilt for choice!
As Boyne Hill is an exclusive venue I love that we have so much more time to spend with our couples, getting to know them and listening to their ideas to ensure we make a truly magical day that is theirs to share with their family and friends. Helping create moments that will stay in their hearts forever. Lastly I believe the value for money we offer at Boyne Hill House, our packages are very comprehensive and can be tailor made. We offer complimentary corkage on wine and there are so many other little extras .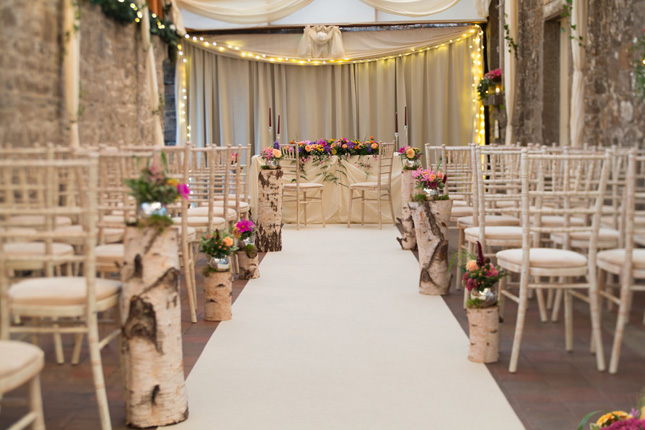 Is there a formula for planning the perfect wedding once you've booked your venue?
Absolutely! Best advice I can give to any bride is don't get stressed, which I know is easier said than done.
My tips are: Don't try to arrange everything at once, do a monthly to do list and stick to it, important you have time to enjoy this time with your fiancé, ( I have a wedding planner template that I can send you ); ensure the run up to your wedding is not just about planning, have time out to enjoy other things; work as a team, friends and family are there to help too; stick to a budget, we offer each of our couples a budget template which they find really useful; meet with your wedding planner on a regular basis; and don't get caught up on table plans or guests lists – let your venue help you.
Are there any wedding trends you're seeing emerging in terms of how couples are using your venue?
Couples are extending their celebrations, staying up to three nights on the estate. Arriving the night before with family and bridal party is very popular for 2018 along with planning a BBQ party for the following day. I am noticing a lot of our couples are interested in Rustic BBQ feasts with straw bale seating and festive themes, this works so well in our Courtyard. Hosting Civil Ceremonies onsite is becoming even more popular with couples preferring to tailor make their vows to one another, with two beautiful locations onsite our couples have the choice of where they would like to say ''I Do'' . We are also seeing a more interest in cocktails on arrival instead of sparkling wine, going with the biggest trend to date… Gin cocktails are the big "in". We have also designed a ice gin ice pop cocktail for hot days.
You can find out more information about Boyne Hill Estate by visiting their Confetti Recommended Supplier profile or catching up with them on Facebook or Twitter.