When wedding planning takes a turn for the tedious, we look at how to power through and start having fun again.
Some people are born planners. They're the organiser of the friend group, they're the booker of the restaurant. They're the person in charge of the passports at the airport. Revelling in the minutiae of it all, planning is like a hobby to them and they can't help but enjoy the process.
And then there are the rest of us. The ones who happily take the back seat while others organise around us, the ones who break out in a rash at the mere thoughts of an Excel spreadsheet. And guess what? People from both groups get married. And the vast majority of us can't afford to hire someone to take the planning off our hands. So what happens when organising a wedding gets on your wick?
WHAT CAN GO WRONG WHEN WEDDING PLANNING?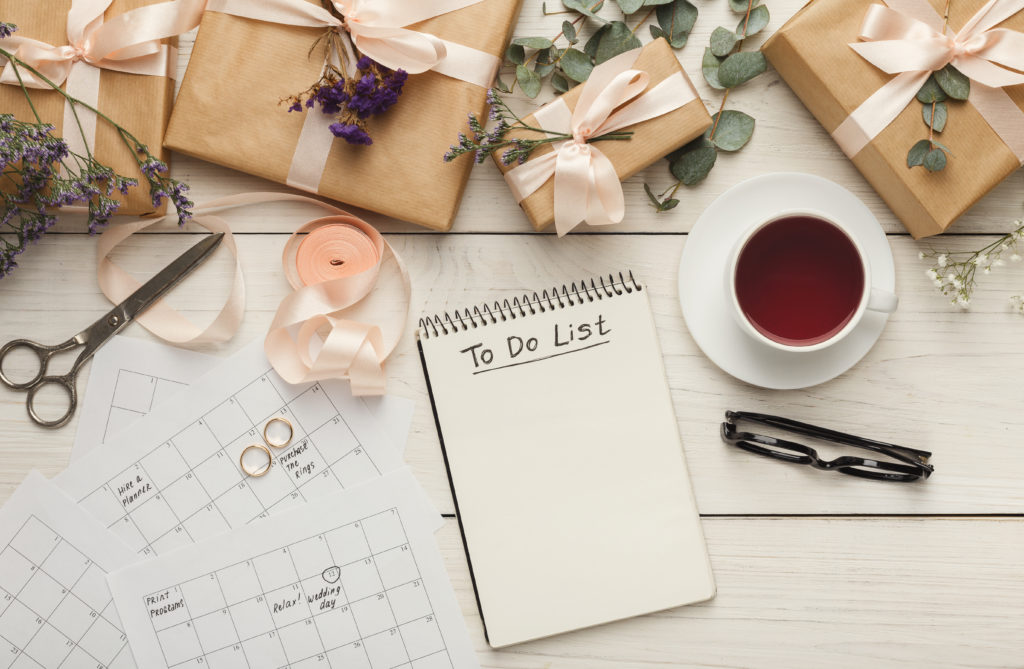 Many people enter the wedding planning process thinking of all the nice things; menu tastings, dress fittings, popping those carefully chosen invites in the post. And all those magic moments do occur, but there's a lot of admin, logistics and hassle surrounding each and every step of the process. It's worth going into it being aware of what a challenge it can be – even the smallest of weddings has its own issues to contend with.
"I thought only having 40 guests would cut out a lot of the wedding planning drama," said Rachel, 30. "I'm not good at being organised at all, so I decided a small wedding would be easier to plan. How wrong I was! I honestly didn't realise how much went into putting together a wedding."
Big or small, a wedding is a full-on event, and if you're not working in the event sphere, it's quite the undertaking. From the legalities, to the 'who to invite' dilemmas, to budgeting, scheduling and of course, your 9-5 job still needing to be done, it's little surprise it gets tiring at best, nightmarish at worst.
YOU'RE NOT THE ONLY ONE FINDING WEDDING PLANNING ENDLESS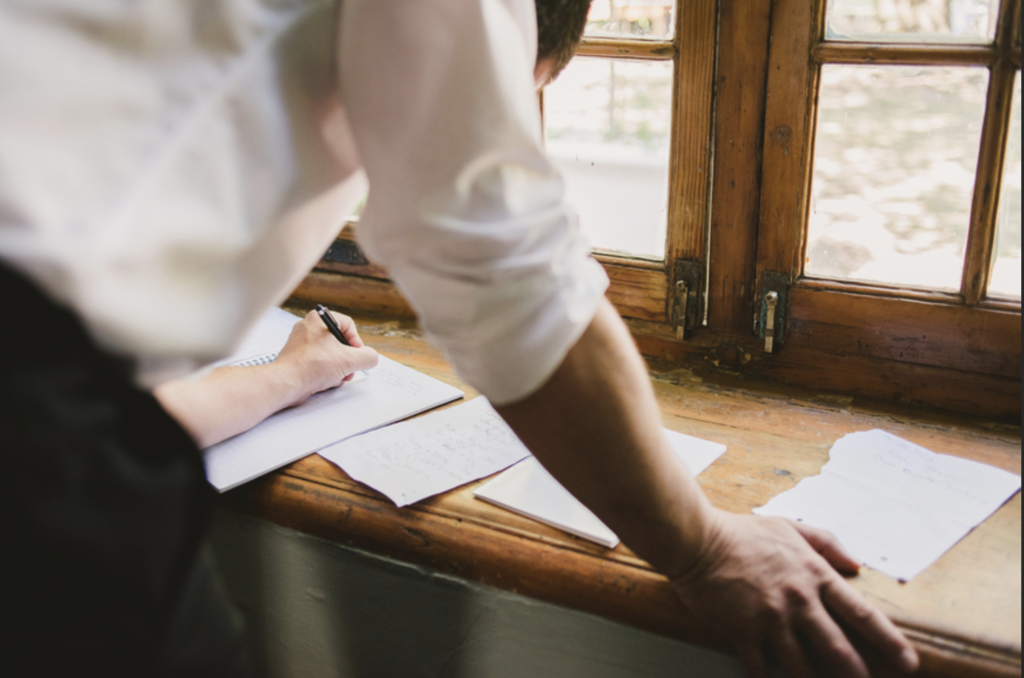 The list of tasks can seem never ending. Tracy says that with her wedding 12 weeks out, she's excited about the prospect of the organising being over with. "The lists just seem endless. I'm really looking forward to the wedding, but the relief of not having a constant need to organise something will be nice."
Ella, 35, found the process really stressful too, even though she enjoys organisation in general. "The family and friend politics, the table plans and the guest list process. The back and forth with different vendors. The tiny details you need to think about, even though you know will be very insignificant on the day…"
HOW TO FALL IN LOVE WITH WEDDING PLANNING AGAIN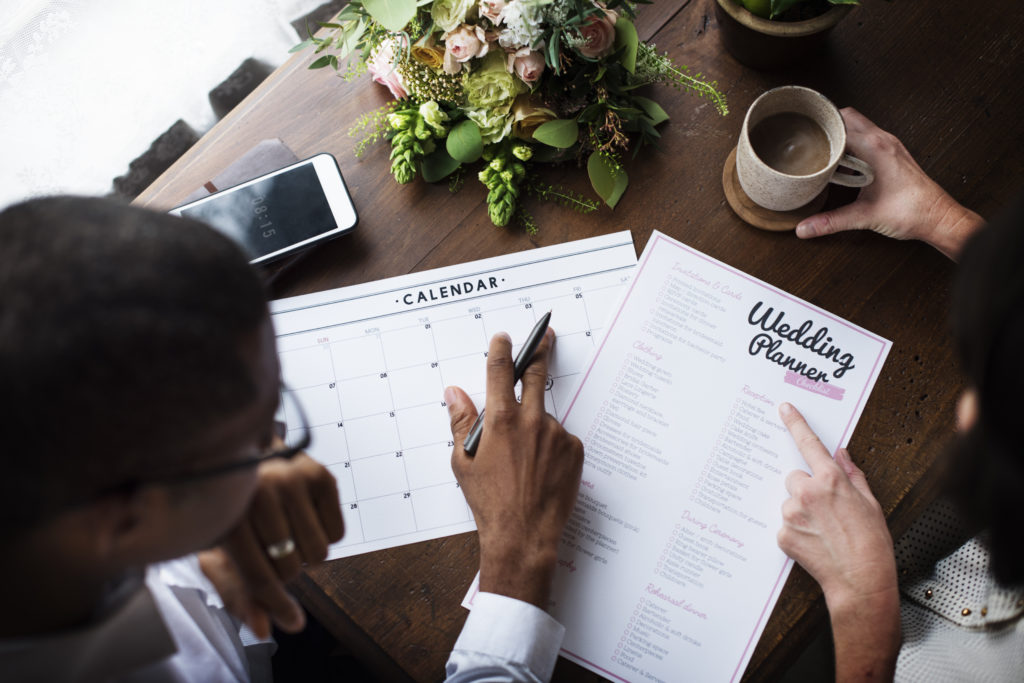 Seven ways to fall back in love with the wedding planning process. We know, we know, ANOTHER list. But this one will help, we swear…
1. KEEP ON TOP
This should go without saying, but in case it doesn't: Keep a wedding notebook with you. Jot down things you need to remember, things that occur to you, minor details from a phonecall you think you'll forget. Having everything written down will make everything seem less out of control and will come in handy when you need that vendor's phone number or the shade of pink you ordered your napkins in.
2. ENJOY THE MOMENTS
Make a big deal of the little milestones. Drink champagne at your wedding dress fitting, bring your parents to your menu tasting, go for lunch with anyone and everyone in the lead up. It'll make all the annoyances seem less significant and at the very least, you can be gently buzzed while you negotiate the hiccups. (Always drink sensibly, of course.)
3. ASK FOR HELP
If your other half is taking a back seat or is up to their eyes in work and can't lend a hand, ask someone close to you to step up. This is literally what bridesmaids (and sisters and brothers and mammies and daddies) are for. Don't be afraid to ask for a hand.
4. THE GUESTS WON'T KNOW
Accept that not everything you had in your head will pan out. That will reduce the frustration when something doesn't happen the way you'd imagined it. Also, bear in mind that none of your guests will know what they're missing, and will all have a lovely day regardless of the detail that you couldn't execute.
5. AVOID ROWS
Nothing will bring you back down to earth with a bang during planning like a massive stress-induced row with your other half . Try to be mindful of each other's moods in the lead up, and take a deep breath if you feel a narky comment brewing.
6. TAKE A BREAK
Okay, the month of the wedding probably isn't the time to call it quits and let the planning shudder to a halt, but if you're a few months out? Take a fortnight off. Just let everything stand. The world won't implode, and you'll get some headspace from it all.
7. THE BIGGER PICTURE
Take a few minutes to remember what exactly you're doing. You're planning a wedding – your wedding! It's going to be a lovely day, probably one of the best of your life, and you're doing it because you've found someone you love enough to wake up next to for the rest of your days. That's not so bad, is it?