Plenty of factors are important when choosing a wedding venue. Will it cater for the number of guests you plan on having, is the top one. Does it fit in with the style or theme of the wedding you're planning? Will it fit within your budget?
That's before you even get to the nitty gritty factors like your catering plans, accessibility, tables and chairs, and back-up plans in case the weather doesn't cooperate. However, we'd be lying if we didn't say that locations to take gorgeous wedding photos is also on the list. It might not be top of the list, but our more vain side definitely wants to have beautiful photos from the wedding to look back on, and in all the rushing around on the day, often the portraits of the couple before the reception kicks off, are some of the loveliest photos you take away.
With that in mind, we asked the wedding team at our Venue of the Month for March, to tell us about the top five locations in and around their venue that couples love, that ensure totally stunning wedding photos at Castlemartyr Resort. Take it away, team!
Castlemartyr Castle Walls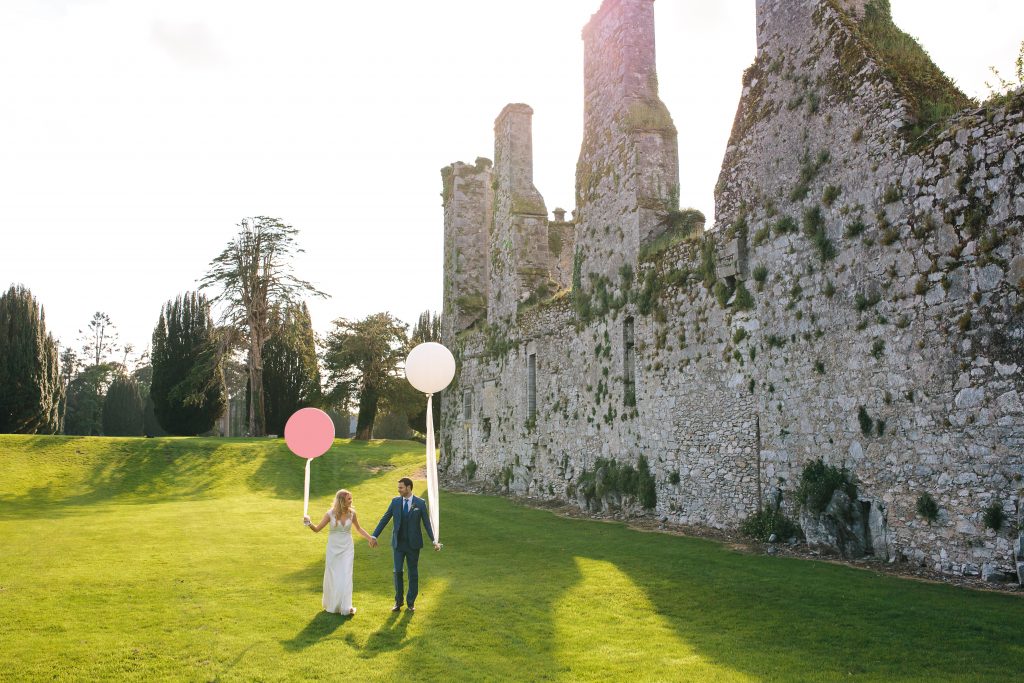 One of our most popular backdrops for couples is the 13th century original stone castle wall. A combination of beautiful stonework, and the dramatic scale of the wall make for some wonderful pictures on the day. The dark backdrop also helps the bride's dress really stand out.
Castlemartyr Resort Lakeview Walk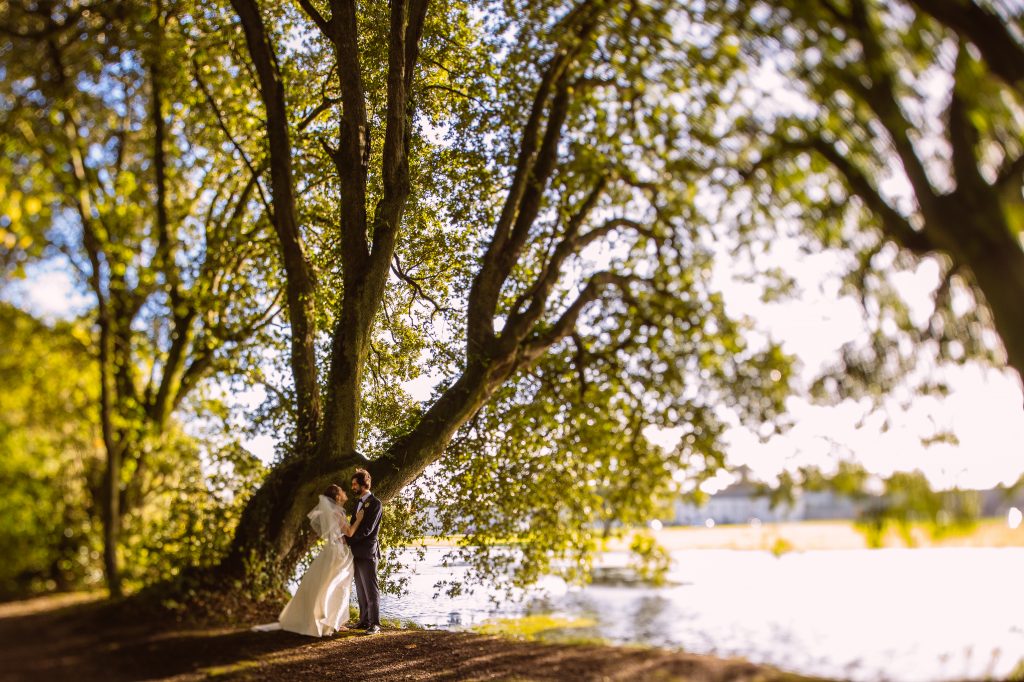 Another very popular placed with our couples for a number of reasons. The Lakeview walk holds special memories for a number of our couples, who would have taken romantic strolls along the water's edge in the years leading up to the big day. The Lakeview walk changes with every season, which ensures that the stunning manor house is always framed by flowers, blossoming trees or golden leaves.
Castlemartyr Resort Main Grounds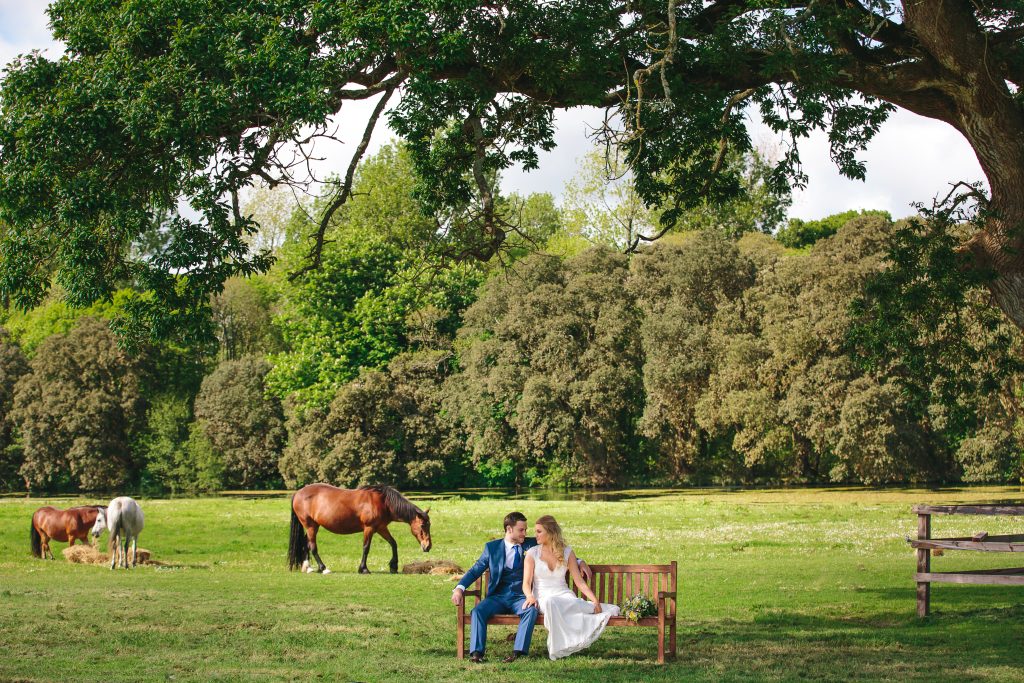 Perfect for a Summer or Autumn wedding, the main grounds in front of the Manor House allow for a series of photographs taking in the local woods, as well as our beautiful horses, who live on the grounds.
The Foot Bridge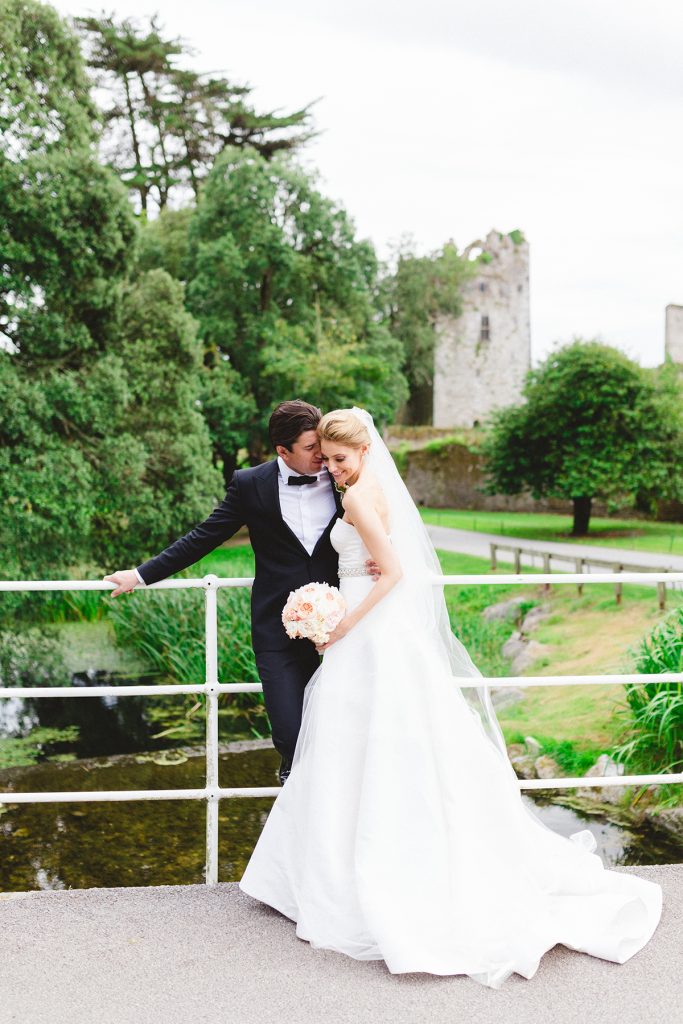 Crossing over the river that runs through the Castlemartyr Estate, the elegant foot bridge offers couples a variety of options and angles that not only capture the stunning castle in the background, but also highlight the flow and shape of the bride's dress.
The Steps
Located by walking through the impeccably restored parterre gardens, these steps are an original feature of the Manor House. Allowing couples to symbolically take their 'first step' in a very literal sense! The steps also beautifully frame the newlyweds, and allow for a number of options with the bridal party.