Linda Byrne breathes new life into the old-school art of live sketching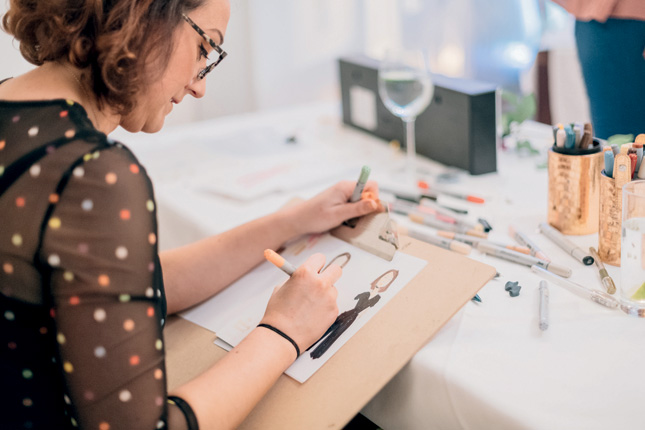 Award winning illustrator, Linda Byrne has sketched for the likes of L'Oréal, Arnotts and, of course, Confetti, when we had the pleasure of her talents at our Wedding Planner launch and at Confetti Live. A classically trained animator, her move into weddings was quite organic. "As part of my training I would go out and draw people on location. Soon, someone asked me would I draw at her wedding - it all started from there.
It's always an honour when a couple asks me to be part of their big day. Knowing the illustrations I created will be a lasting keepsake of that special moment in time and seeing the guests' reaction to their illustration is the best part."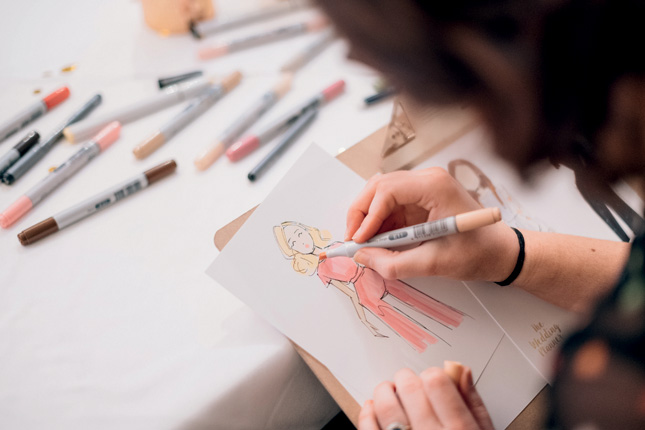 So, how does it work?  "Generally it takes me between 7-10 minutes to create a full colour illustration of a guest. Many couples ask me to attend during the drinks reception, while they have photographs taken and the guests are happily mingling with one another. For couples planning a more intimate ceremony, I am generally asked to attend the beginning of the evening celebrations, when further guests are arriving.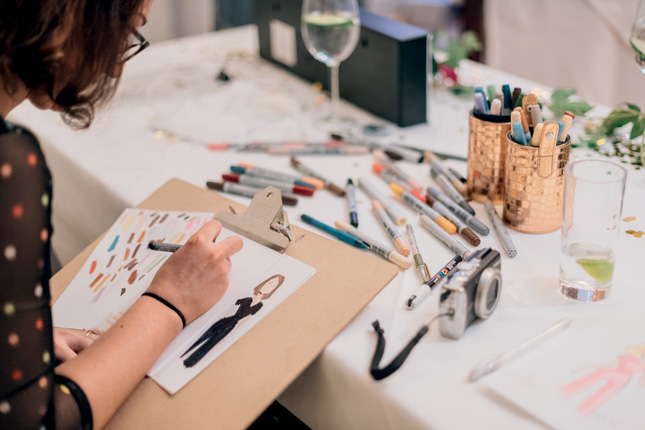 "Attending the second day celebrations is also becoming a popular request. It offers a chance for the family to be sketched, as they would have been busy with photographs on the wedding day."
And what happens if you don't get around to everyone? "I also offer a Happy Ever After bundle package, which is a series of ten quick illustrations created after the wedding day. I work directly from photographs that the bride sends to me of special guests."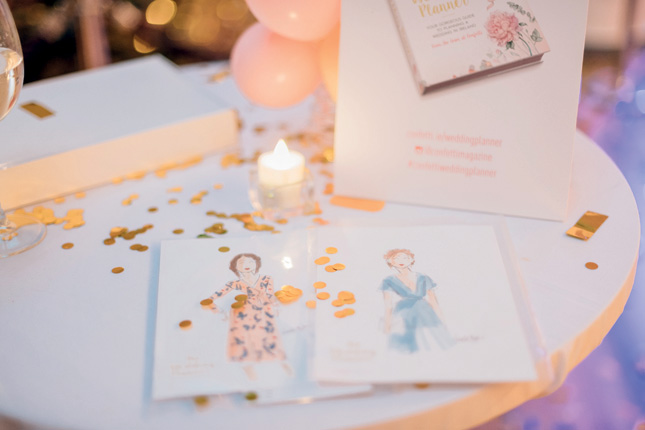 A three-hour session with Linda costs approximately €400, with travel expenses applying for venues outside to north Leinster region. Drop her a line at the email below with your requirements, for a quote.
Pssst! You can catch Linda in person doing her signature fashion sketches at Confetti Live 2019. If you're thinking she'd be a deadly addition to your wedding day (you're not wrong!), this is your chance to see her sketch you in person first!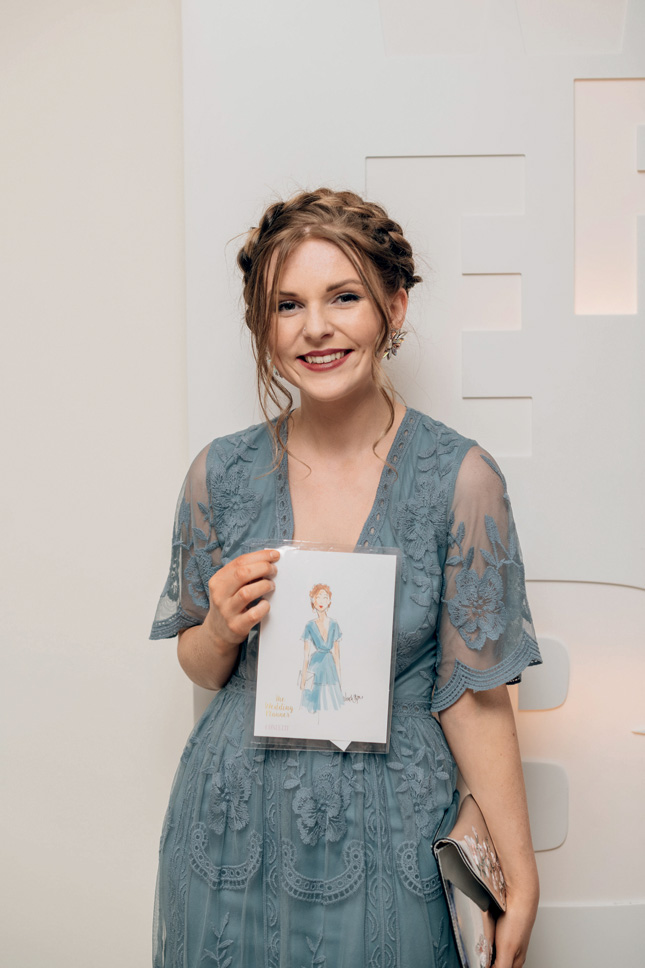 Linda Byrne Illustration
M: 087 661 2194 (Mon – Fri 9:30 – 5pm) | E: [email protected]
Website | Facebook | Instagram
Images by Claire Brown