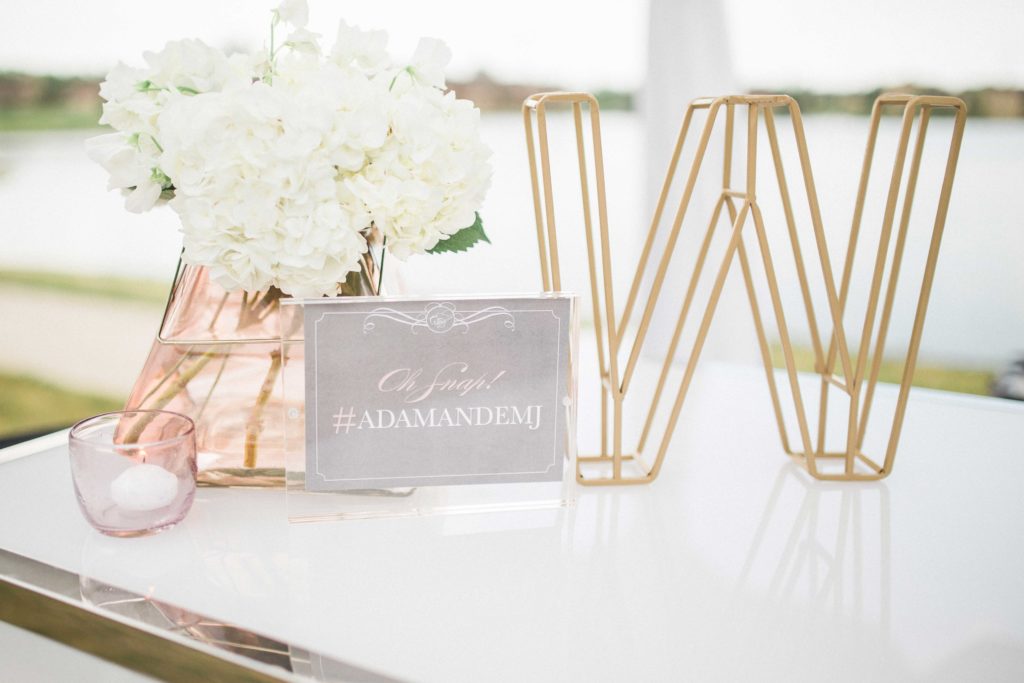 A wedding hashtag is something the majority of couples consider now. It'll be so lovely to watch the day back from different perspectives and it also gives anyone who couldn't make it, instant access, so they feel like they're there with you. When it comes to actually creating the wedding hashtag, it can be trickier than you first think. Sometimes names don't gel, and this is where you need to be creative.
DO
Think outside the box
Sit down with your partner and brainstorm the heck out of it. Write down every idea you have, no matter how silly or nonsensical they are. You might be able to mix and match different ideas to find one you like.
Make it easy to remember
Play around with different words that sound like your first or second names. The use of puns can be a great way to get people to actually remember your hashtag. And if it rhymes, even better!
Spread the word
Make sure the wedding hashtag is on your save the dates, invites and wedding website. This will ensure the hashtag is embedded in people's brains before the big day. At the actual wedding, make your hashtag visible on various cute signage around the venue.
Write it down first
Although you might LOVE the sound of your hashtag out loud, they can sometimes look odd on paper. Make sure you write out your hashtag to ensure looks right and the words don't come together to make an inappropriate word (eek!), before plastering it all over your save the dates.
DON'T
Include symbols, punctuation, etc.
Using emojis, dashes, spaces or full stops will break the link in the hashtag and make it unsearchable. If you need to, capitalise the first letter in each word to make it clearer for people to copy down.
Use one that already exists
We know it's hard to come up with something totally unique but try as much as you can. If you end up going for a generic enough hashtag (like #JohnAndMaryWedding), it's likely there'll be a whole bunch of John and Marys in there. If you can, try to be a little more creative than that.
Be afraid of a long wedding hashtag
We get that it might be easier to remember a shorter, snappier hashtag but don't forgo a longer one for that reason. If you happen to come up with a longer one, that is clever/funny, we guarantee people will remember it.
Forget about your other half
It might only be one of your names that really works as a pun etc., but don't just make it about you. If you're both taking the same surname, then fine. However, if not, try a compromise. If your partner's name isn't working, shorten it or use a slightly more generic hashtag.
Some of our fave wedding hashtag examples
#EverybodyLovesRedmond
#OhHillYeah
#MossBeLove
#ForeverYoung
#ToHaveAndToHughes
#HallMyLove
#TwoWongsMakeARight
#MurphysLawfullyWed
#LoveMoore
#DalyGames
#IHealyLoveYou
And if all else fails, there are always tonnes of wedding hashtag generators online to help!