Choosing a wedding gift can be a difficult task.
Firstly, there's the fear that you'll pick something they either already have, or worse, they absolutely hate! Secondly, there's cost. How much should you spend on your brother's girlfriend's cousin's wedding present? You don't want to be insulting, yet you don't want to break the bank either. Getting the balance right can be pretty stressful – but fear not, because we've put together a rough guide of things to consider when choosing a gift for the happy couple.
 Buy from the registry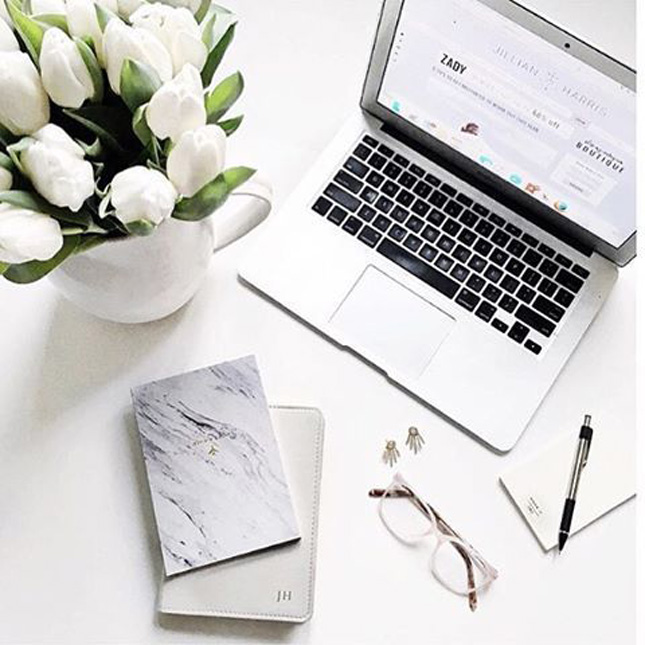 Instagram: Jillian Harris
Some people feel like it's cheating to buy from the registry, but that's why it's there! It makes buying a gift super easy, as you're guaranteed it's something that they'll want. They likely have a variety of things across various price ranges, so you're sure to find something that fits your budget.
 Buy a group present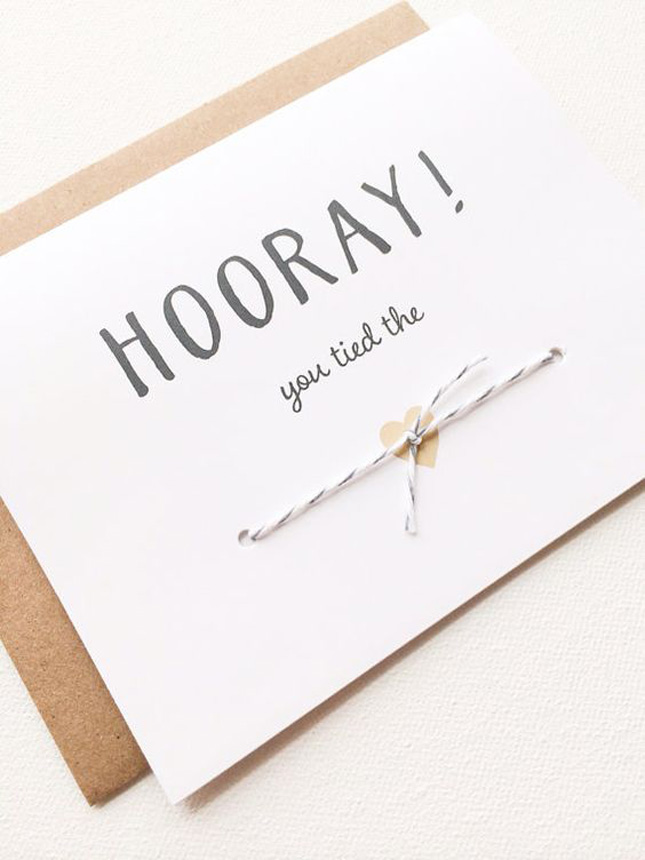 Pinterest: etsy.com
If there's a gang of you going, you'll find there are a lot of people in the same boat as you, who are scrambling for gift ideas too. Why not pool your money and get a group gift? Maybe buy the happy couple a weekend away, to give them something to look forward to after the hustle and bustle of the wedding and honeymoon is over.
 Don't spend less than €75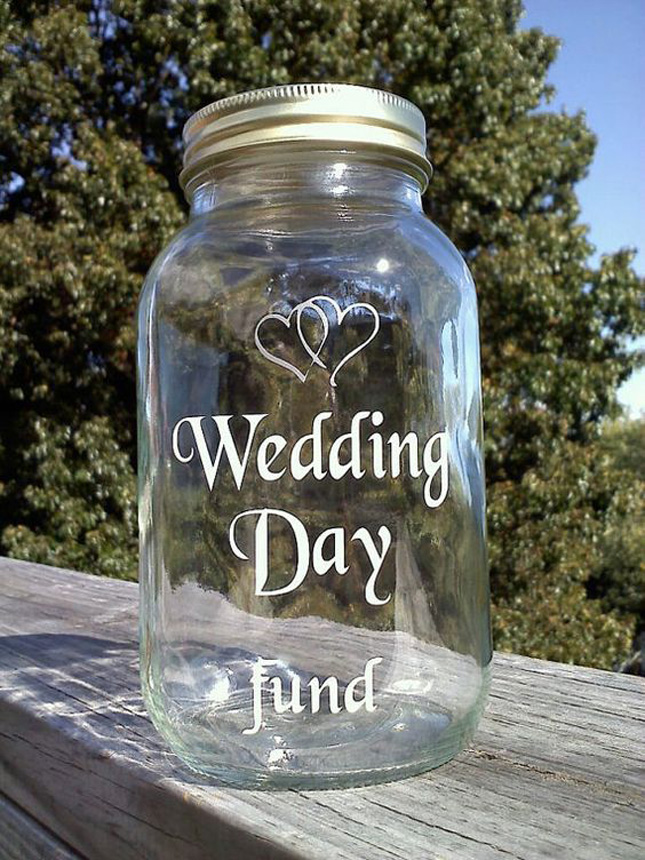 Pinterest: etsy.com
Assess your own budget and spend what you think is appropriate to your relationship to the couple. For guidance, here are the ballparks we hear all the time: Between €75 - €100 for a couple they're not all that familiar with, €100 - €150 for a friend or relative and between €150 to €200 on a close friend or family member.
 Think outside the box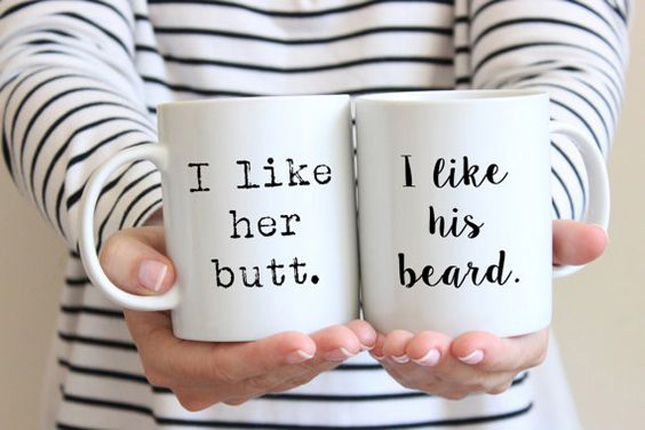 Image: etsy.com
Nowadays, people want something a little different. But different doesn't have to mean pricey. Why not get them a luxury set of duvet covers? Or some gorgeous Jo Malone candles? What about a really beautiful picnic basket and blanket? Think along the lines of things you wish you had, but wouldn't buy for yourself.
 Bridal party spend more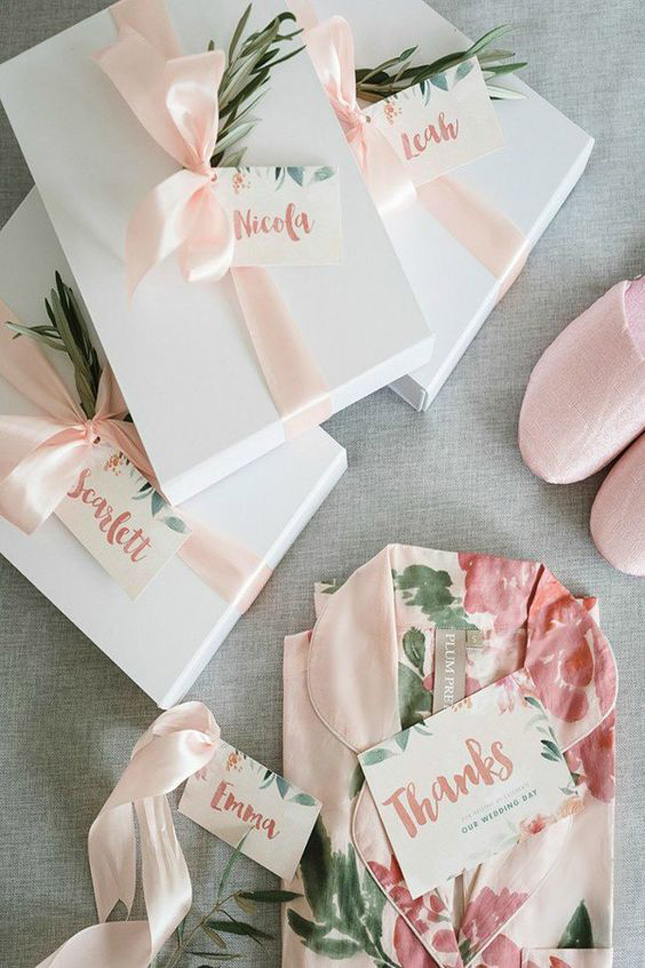 Image: plumprettysugar.blogspot.com
If you're part of the bridal party, chances are you're pretty close to either the bride or the groom, so you're probably going to spend a pretty penny on the wedding gift. BUT, do take extras into consideration. Maybe you've paid for your own bridesmaid dress, or attended a pretty heavy stag party weekend - it's ok to take that stuff into consideration when buying your gift. The bride and groom will understand too.
Send your gift within two months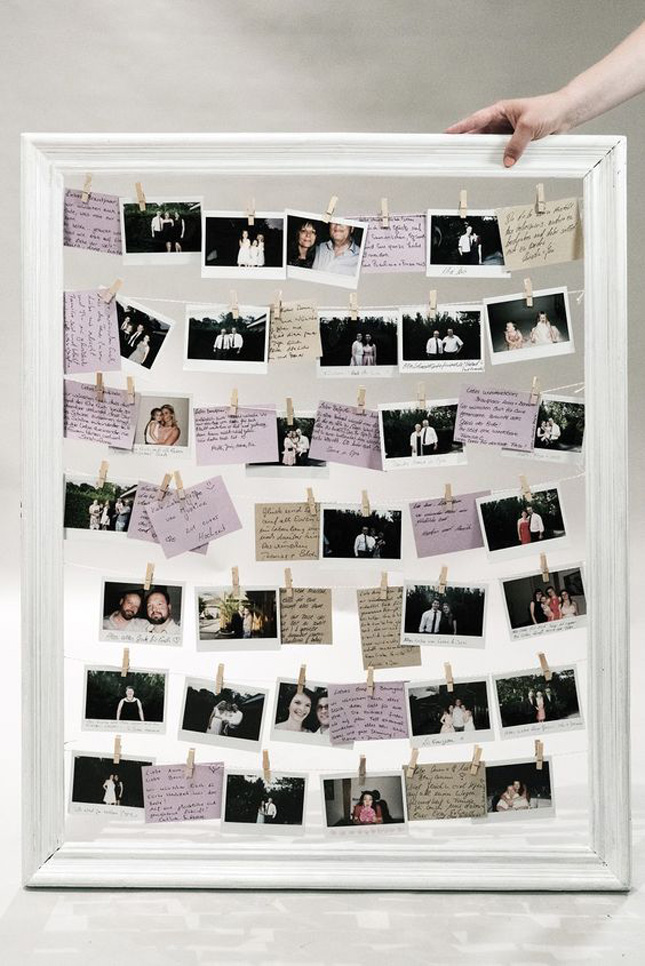 Image: Schereleimpapier.de
There was a long-standing 'rule' that you had a year to send a wedding gift after the wedding, but now that online shopping and shipping are a simple click away, there's not many excuses for such a big delay. Nowadays, the etiquette is to get the gift to the couple within two months. For any eager beavers who have their gift on time for the wedding, you should send it afterwards as a general rule. The couple don't have to lug it around on their wedding day so having it shipped straight there is easier for everyone.
Cash isn't a cop out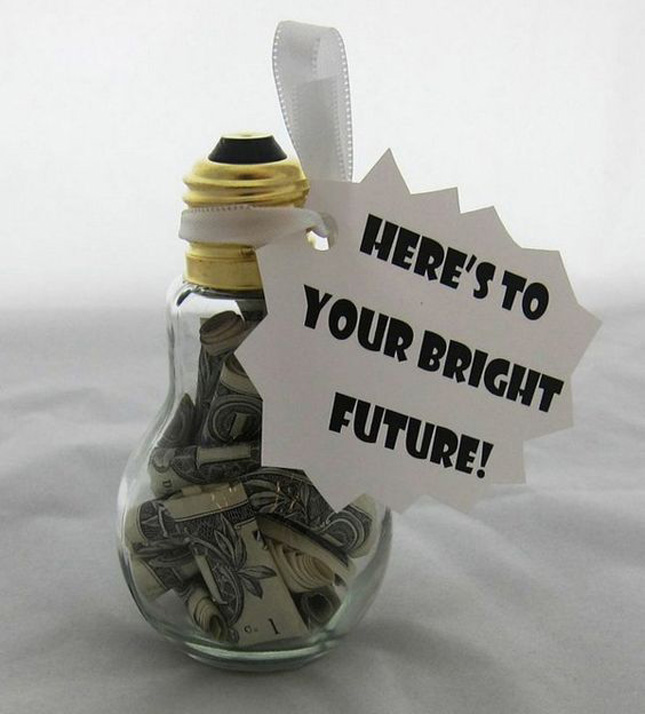 Pinterest: 1decor.net
Don't be afraid to give cold, hard cash. Couples nowadays are often using cash wedding gifts to pay for the wedding or honeymoon, so it's definitely appreciated. Though, do try to opt for a cheque over cash, just in case it gets (yikes!) lost or stolen.