Of course you'll want your wedding day emergency kit on the day, all ready to go, but there are a few wedding day essentials you won't want to forget. We've rounded up a few of the less obvious things to help you be fully prepared on the day, to help keep the whole thing super stress-free.
1. Your green folder
This is top of this list of wedding day essentials, and should be top of your priorities, but you'd be surprised how many real wedding stories we've read where the Best Man has to leg it out somewhere at the last minute to collect the green folder you received at your Intention to Marry Appointment so the wedding can be legally binding. Kind of a big deal, right? Put this top of your packing list and make sure you've told literally everyone you know to remind you bring this, or better yet, assign bringing it to the most responsible member of your wedding party - unless you've had your Registry Office ceremony beforehand, your wedding can't legally happen without your green folder!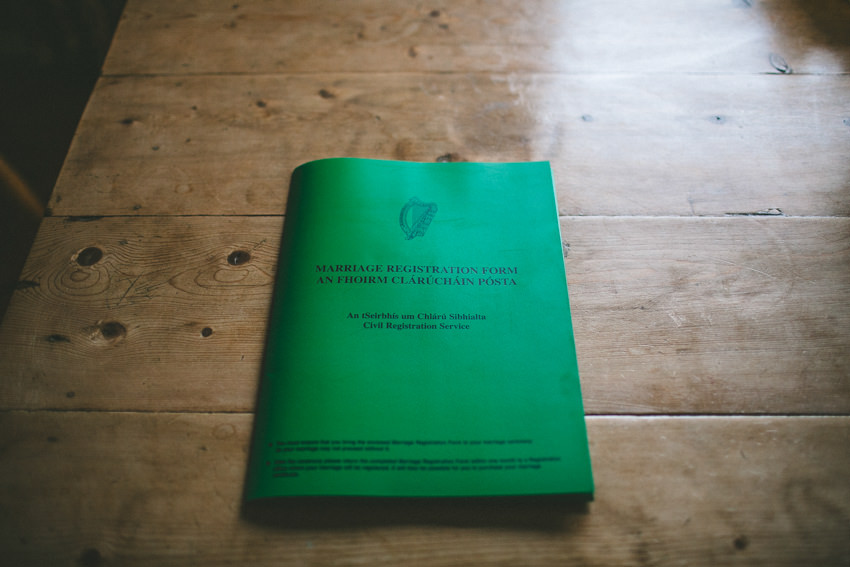 2. Cash for vendors
Many vendors will ask to be paid on the day, and usually they won't be able to accept card payments. So before your wedding, sit down and work out who needs to be paid on the day, and how much. Take out cash and put it in individual envelopes for each vendor that requires payment on the night, and clearly mark them! Then hand them over to the Best Man or Maid of Honour to hand out on the day - you're not going to have time, nor will you want to be worrying about payments all day! But just make it easy for whoever you are trusting to look after it, by clearly marking separate payments - they won't thank you for handing them a wad of cash and asking them to figure it out.
3. And maybe have a little spare cash
Maybe you've forgotten you added on something extra to your photobooth hire or maybe you have brilliant waitstaff you want to give a tip to, whatever it is, it's worth it to have a little extra cash than you've totted up for the bills, for those just in case moments. You don't want to have to send someone looking for an ATM mid-wedding, and in fact, depending on where you're getting married, there may not be one for miles, so just err on the safe side. Be prepared, bring the cash!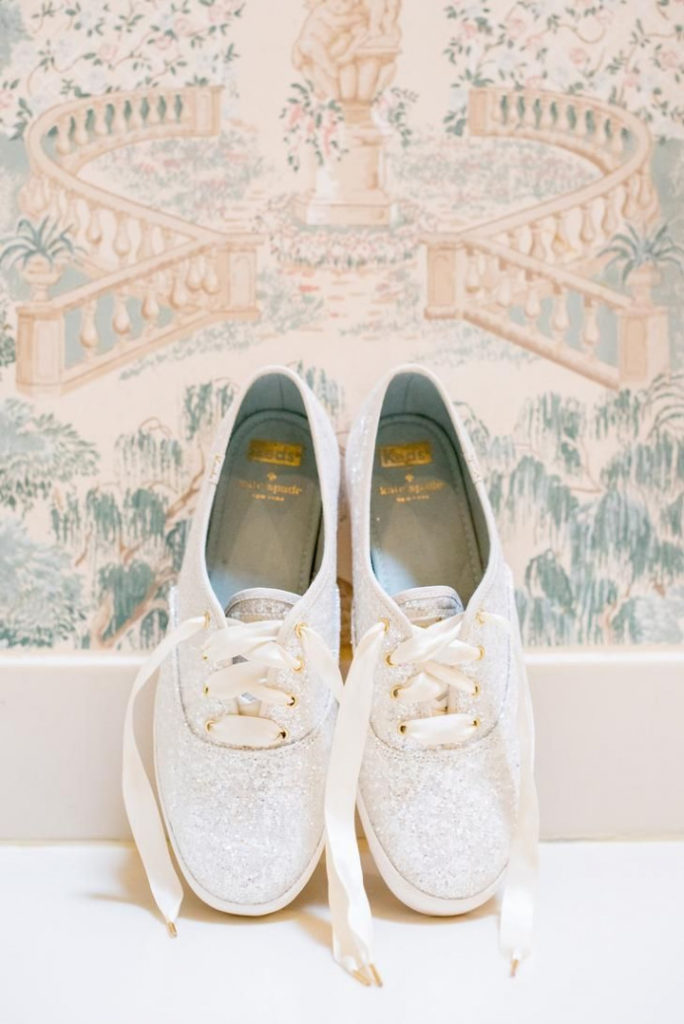 4. A change of shoes
Even if you're a pro at wearing your heels all night when you're out, your wedding is a whole other ballgame - trust us! It's a long day, often starting before midday and going on into the wee hours, and if you're honest with yourself, you probably won't last the distance is those stunning sky-high stilettos that are perfect with your dress. Plus, you may end up wanting something a little more comfortable when you're out on the dancefloor! You don't have to bring your AirMax, there are plenty of gorgeous bridal-style flats on the highstreet that would be a perfect change, or you could even bring a comfier pair of heels if you're really committed to heels all night. Your runners are also a great choice, but if you don't prepare some sort of change, you may be left dancing in your bare feet, which will probably take the look off your dress in the end anyway.
5. Chargers
Chances are, you're not going to be using your phone much on your wedding day. It'll be hopping all day, and you will barely have time to look at it, and with any luck, you'll be having too much fun to want to. Hopefully you've confirmed members of the wedding party as your point people for vendors so they'll be looking after that, but between texts from friends and family and people tagging you in pictures on social, your phone is going to be DEAD. It can be easy amid the chaos to forget your charger, but you'll be raging the morning after if you can't have a look at all the pictures your loved ones took throughout the day, so put it on the list, and maybe keep it handy on the day somewhere, just in case you do need to keep in touch with anyone in a hurry.