All last week we brought you all the info you needed to know about some of the hottest honeymoon destinations for 2018. In case you missed them, we've rounded them all up for you to have a read through in one handy place. Enjoy!
Honeymoon in Mauritius
We asked Classic Resorts to tell us everything you need to know about a honeymoon in Mauritius.
Why do people love Mauritius as a honeymoon destination?
It is an exotic island in the Indian Ocean, with all year round sunshine. The resorts are of excellent standard with extremely friendly staff.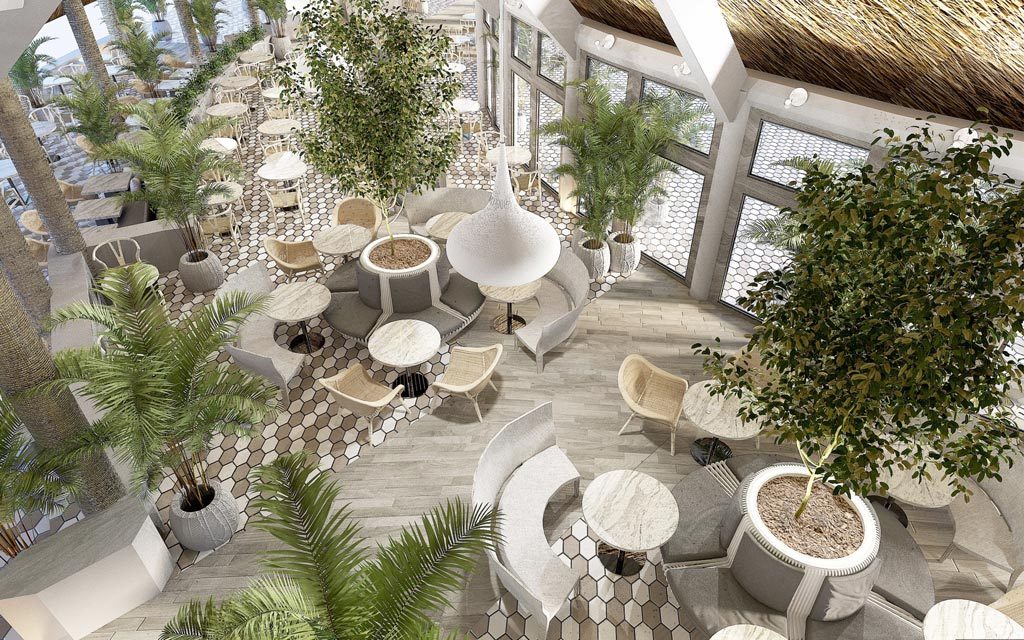 Where are the best places to stay in ?
We have a number of really good 4 and 5 star resorts on the island that offer honeymooners that little bit extra, the newly renovated 4* Canonnier Beachcomber Golf Resort & Spa, is ideal for Honeymooners, offering a 17-acre tropical garden where the history of the site is echoed in the remains of a fortification and its cannons. A choice of three restaurants, including Le Navigator, which offers stunning views of the northern islands. A unique spa with 6 massage rooms perched in the branches of a bicentenary banyan tree. A wide range of complimentary land- and water-based activities. An attractive optional All-Inclusive package. Interchange ability with Victoria Beachcomber and Mauricia Beachcomber. Privileged access to four 18-hole par 72 golf courses: Paradis Golf Club, Mont Choisy Le Golf, Avalon Golf Estate and Tamarina Golf Estate. Our 5* option would be the newly renovated 5*Lux Grand Gaube, offer honeymooners barefoot luxury and saving up to 60%. It boasts of 6 restaurants and 4 bars, 2 beaches and 2 swimming pools, Lux me Spa and wellness centre, beautiful gardens and all rooms are sea facing.
When's the best time of year to go?
Our winter months tend to be the most preferred time to travel, as the island has two seasons: a hot, wet and humid summer (October to April), with a slight risk of cyclones from January to March, and a warm, dry winter (May to September). Average temperatures range from around 25°C in summer to 20°C in winter. Average annual rainfall is 2010mm, most of which falls in summer.
How do I get there?
You can fly from Dublin on a number of airlines via UK, Paris, Istanbul or UAE, it takes around 12 hours flying time.
Are there any must-see stops along the way? – You can stopover in Paris, Dubai or Istanbul which are a great for shopping, sightseeing, and beaches!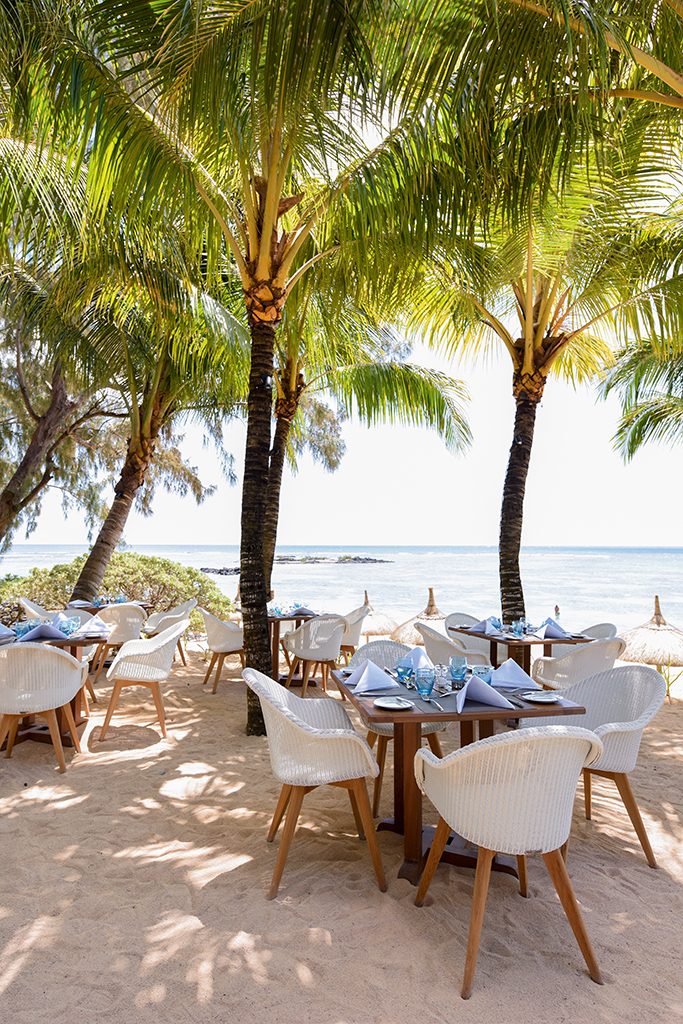 How much will it cost?
Prices in the 4* Canonnier Beachcomber Golf Resort & Spa start from €1299pp on a Half Board basis with a free 2 course lunch also included for Honeymooners on Half Board. If you want All Inclusive this can be added on for €219pp per week. Honeymooners also receive sparkling wine & fruits in room on arrival and one Beachcomber Elegance t-shirt for the groom and one pareo for the bride.
Our 5* Lux Grand Gaube would a 7 night stay on BB starts from €1379pp with an AI option from €899pp per week. Honeymooners would receive one fruit platter, one romantic dinner (drinks not included), one bottle of sparkling wine from our private reserve "Popcap", one Honeymoon cake, one Cooking Class. For all stays of 10 nights minimum, you get 1 free massage per adult per stay (45 min/stay/adult), to be taken at the Spa between 10AM and 4PM.
What is there to do/see there?
The capital Port Louis is a bustling city with its French colonial architecture and the 19th-century Champ de Mars horse-racing track. The Caudan Waterfront is a lively dining and shopping precinct. Nearby, vendors sell local produce and handicrafts at the huge Central Market., visit the Pamplemousses tropical gardens, Grab Baei in the north has lots of shopping as well as fantastic beaches, catamaran cruises and dolphin encounters.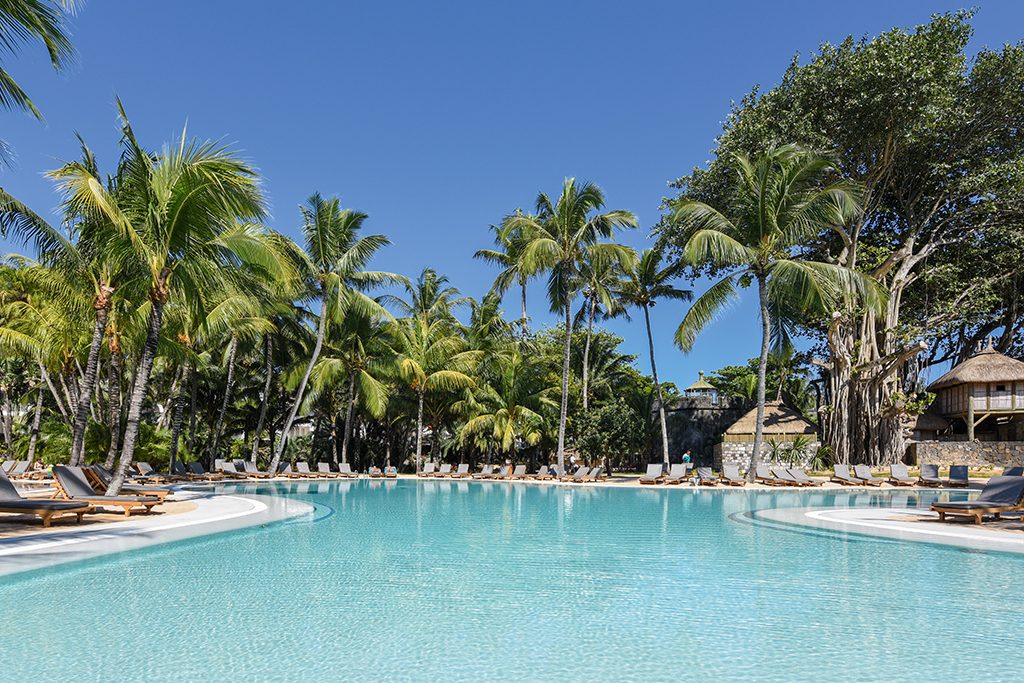 Are there any downsides?
You won't want to come home! Nothing really, I suppose it takes 12 hours to get there...
Most romantic part of a trip to Mauritius?
It's a tropical island in the Indian Ocean with fantastic resorts on beautiful white sandy beaches surrounded by turquoise seas.
What sort of budget is required?
If you base your self on All-Inclusive your really do not need to much extra as it would depend on what excursion you would like to do.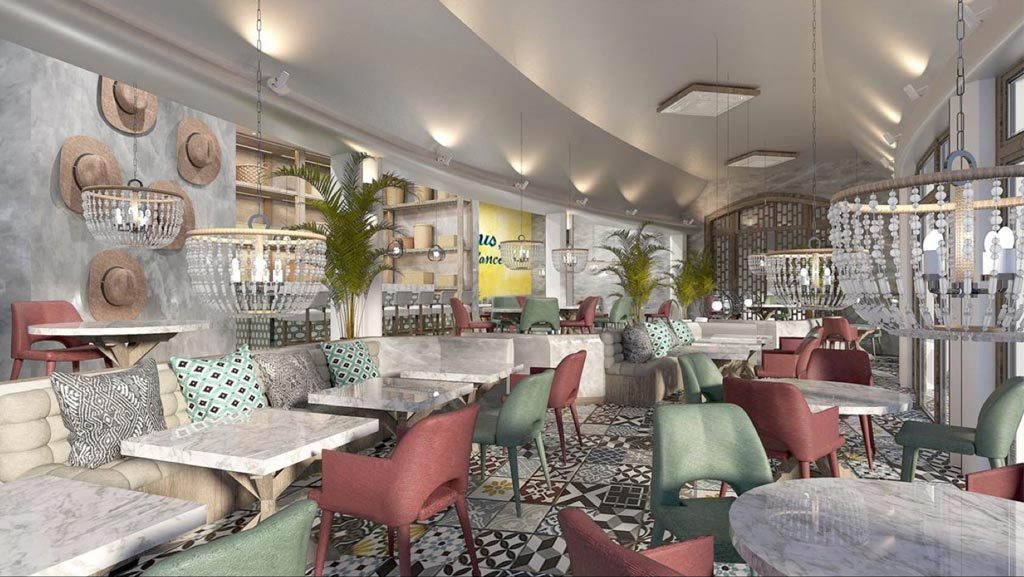 Anything else?
There are no visas required, book early to get the best value in flights and hotels, would recommend staying on All Inclusive.
For more information on honeymooning in Mauritius, check out Classic Resorts on their website or their Facebook.
Honeymoon in Bali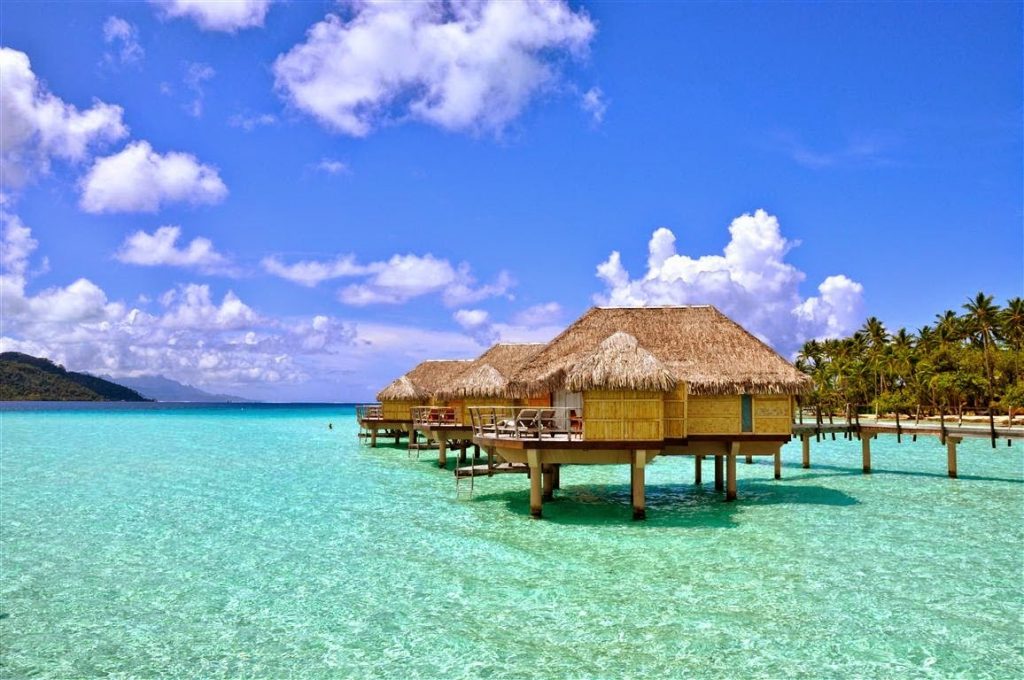 We talked to Travel Counsellor Mandy Walsh to get all the must-know, must-do, and must-see info you'll need before booking your big trip!
Why do people love Bali as a honeymoon destination?
Bali (the Island of the Gods) is pretty unique in that it has so much to offer far beyond its beautiful beaches. You can choose to trek through the lush central mountains, visit some of its numerous sacred temples or discover the island's artistic heart in Ubud, where you'll gain a fascinating insight into Bali's distinctive heritage and landscapes. There is something very authentic about Bali. Deciding where to go will prove the most difficult decision, that at which cocktail of the day to choose from of course.

Where are the best places to stay in Bali?
For a truly special experience in Bali you need to explore. On the mainland there is are so many resorts to choose from with the majority of the best beach resorts situated in the South including Nusa Dua, Seminyak and Jimbaran
Some of the most popular islands include Lombok, to Bali's East a jungle-filled island with stretches of quiet coastline and beaches with a stunning volcanic backdrop. Then the Gili Islands known for its beautiful beaches, crystal clear waters and a livelier traveller scene, Gili Trawangan has become one of Indonesia's most on-trend destinations and are an ideal location for relaxing for a few nights offering beautiful diving, an array of bars, cafes, restaurants, and a subtle smattering of luxurious accommodation. With their ban on motorised transport and idyllic natural setting, the Gilis are perfect for laid back beach honeymoons, expanding your scuba skills, surfing, yoga, horse-riding, or simply relaxing for a few blissful days before heading off to explore the rest of Indonesia.
When's the best time of year to go?
The best time to travel to Bali is April, May, June and September, just before and just after high season which is July & August. October is not too bad either, still much less rain than November. Temperatures are pretty steady all year round to be honest. Bali is approximately 8 degrees south of the equator, so you can expect a tropical, warm and humid climate all year around.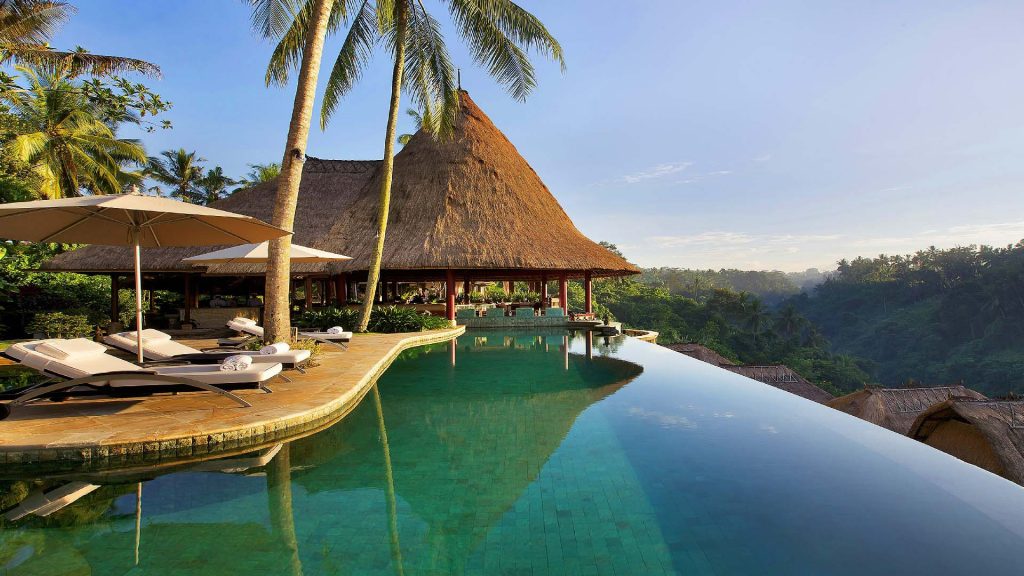 What is there to do & see there?
The number of things to do in Bali will amaze you as Bali is one of those rare places that is both deeply spiritual and scenic but also totally fun. From a relaxing cycling through the paddy fields, to exhilarating White Water Rafting via stunning Waterfalls, from luxury cruises on catamarans watching stunning sunsets to the infamous Monkey Forest, Mengwi Temple and Tanah Lot. And no visit to Bali would be complete without seeing the island's traditional Fire Dance at night.
Must see in Bali: Ubud is a must. Spend a day or two in a rural village, witness the graceful movements of Balinese dancers, explore the awe-inspiring palaces and galleries of cultural Ubud and soak up the blissful pace of life here. You can also enjoy biking in this area of the tropical island and explore many arty markets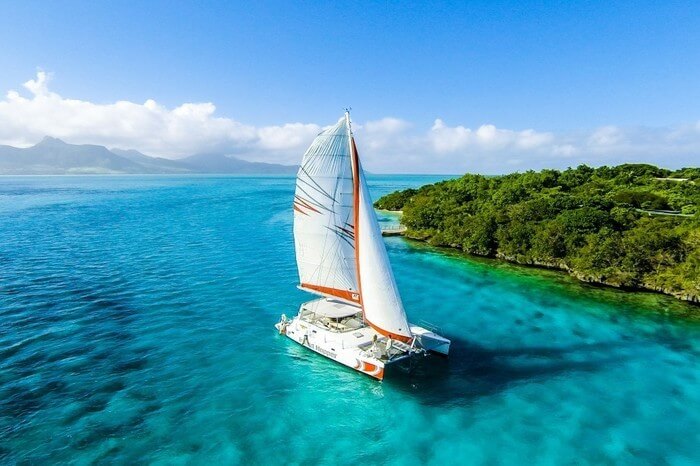 Most romantic part of a trip to Bali?
Romance will most certainly blossom in Bali With its laid-back atmosphere and beautiful landscapes, Bali is the perfect destination for any romantic getaway.
Intimate Dining
Luxury Catamaran Cruises
Watch the Sunrise at the Peak of the Volcano at Mt. Batur
Unwind at a Luxury Spa with a Couples Experience
If you are adventurous there are helicopter rides, white water rafting, waterfalling & canyoning. Don't forget those cameras & GoPros to capture it all.
Go cycling or even take a cookery course together – bound to be a wonderful bonding experience.
Whether you choose to island hop or focus on just one island you will not be disappointed with a honeymoon to Bali and beyond.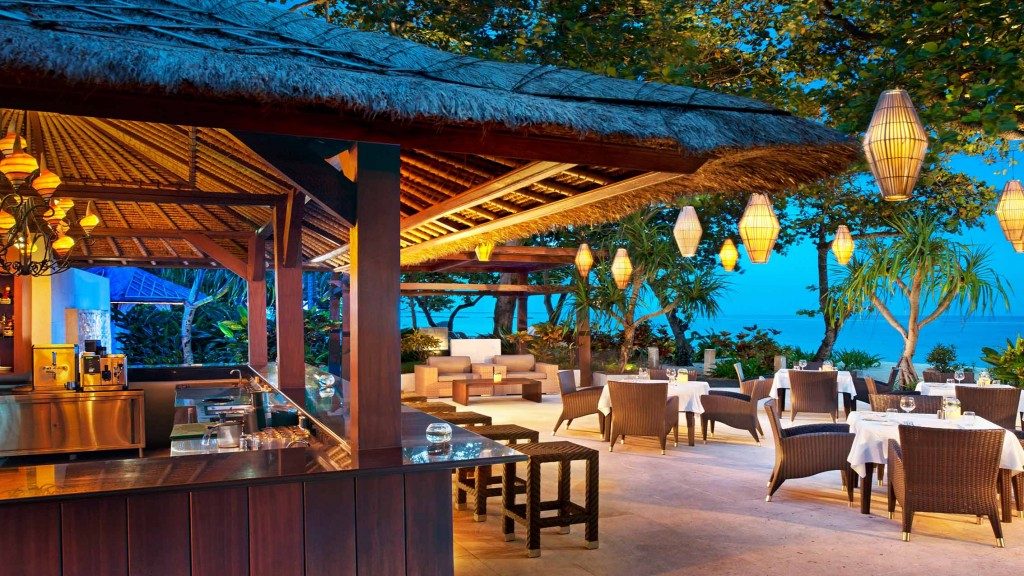 How do I get there? Are there any must-see stops along the way? How much will it cost?
The most popular routes are Malaysian Airlines via Kuala Lumpur, Emirates via Dubai and Cathay Pacific via Hong Kong – allowing you the best of both words by adding on a few nights in either direction to allow for a fabulous city break to avail of some fine dining or just awesome shopping experiences to break up that journey.
Based on two nights in the 4 Star plus Traders Hotel in Kuala Lumpur, five nights in the 5 Star Royal Beach in Seminyak, three nights in the 5 Star Ombak Sunset on Gili Trawangan and four nights in the 5 Star Alila Hotel in Ubud, including all private transfers and ferries to Gili, for €2499 per person, departing Dublin in May 2018.
For more information or to book your big trip, get in touch with Travel Counsellors - Mandy Walsh on T: 046 948 3906 or contact Mandy through the website.
Honeymoon in The Maldives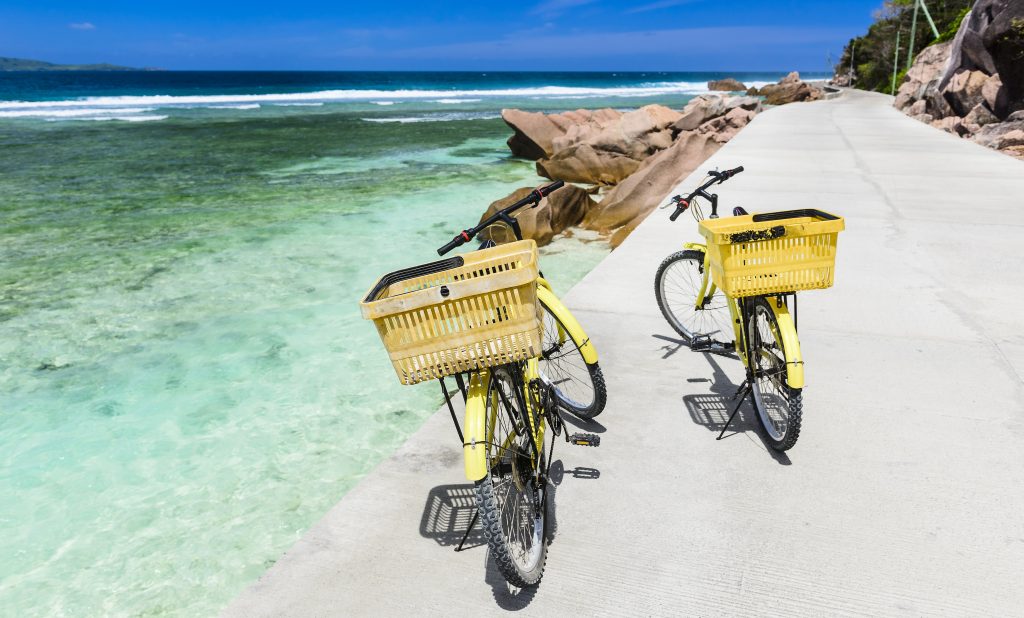 We talked to Hayes and Jarvis to get all the must-know, must-do, and must-see info you'll need before booking your big trip!
Why do people love Maldives as a honeymoon destination?
If you're looking for pure luxury and indulgence, a honeymoon in the Maldives is the answer.
With over 1,000 idyllic islands, the Maldives boast stunning lagoons, beautiful white sand beaches, and dazzling underwater coral gardens. Famous for incredible diving opportunities, the Maldives is home to three quarters of the world's reef fish. Add fantastic luxury hotels, seamless service, and world-class spas, and you'll soon discover why holidays to the Maldives are the perfect romantic retreat.
Twenty-six stunning atolls spread across the Indian Ocean with 1,200 gem-like islands, each home to just one exclusive resort for ultimate solitude and seclusion. Whether you're after an island getaway for that dream honeymoon, a breath taking diving adventure to explore the stunning marine life and coral reefs, or an all-inclusive resort with beautiful water villas and a luxury spa – the Maldives offers the ultimate escape.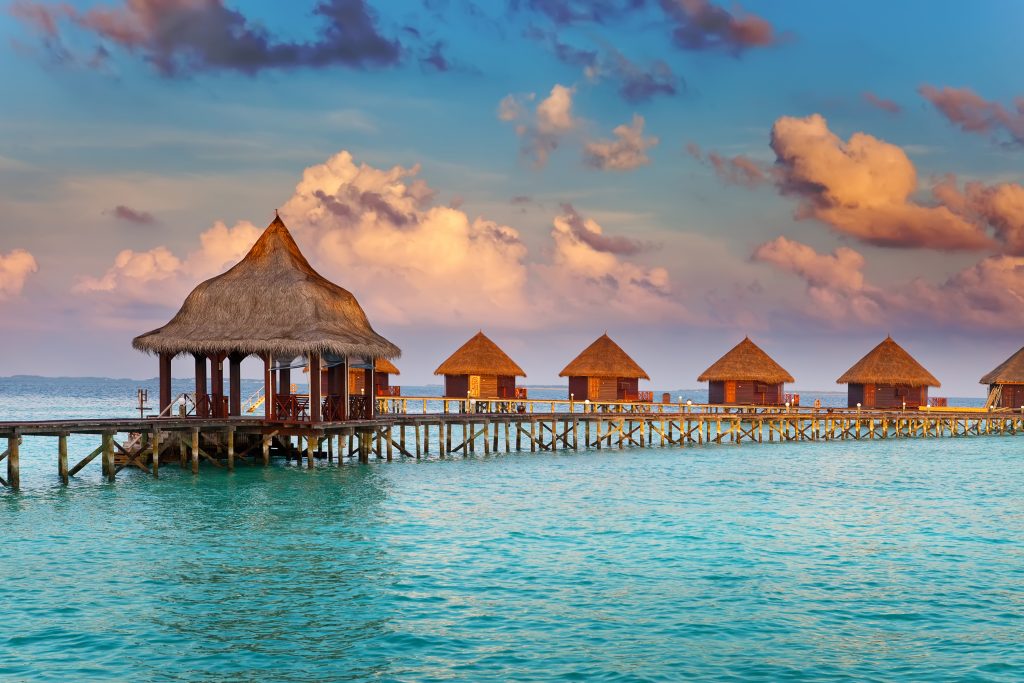 Where are the best places to stay?
5* Atmosphere Kanifushi is an island escape like no other; a two kilometre paradise of white sand, tropical palms, sparkling ocean views, and luxurious accommodation. Generously-sized beach villas with whirlpool tubs occupy the shoreline, meaning the beach is just steps from your room. The extensive Platinum Plus package includes delectable all-day dining in the main restaurant and unlimited premium drinks — including your minibar which is replenished twice a day. A floodlit tennis court, PADI Dive Centre, and complimentary daily snorkelling trips are also included, as well as non-motorised water sports. (Approx. 30 minutes by seaplane from Malé)
Kuramathi Island Resort: On this stunning Maldives island resort, you can stroll along sandy white beaches and dip your toes in the water to cool off on a balmy day. Spend leisurely hours exploring the vibrant reefs or an afternoon of extravagance at the spa. Indulge in dining and wining experiences to suit your every desire. Villas blend contemporary design and nature, and are set on the beach, amongst lush gardens or over water looking out to the vast Indian Ocean. Dining options are diverse and many of the six bars offer refreshing cocktails and evening entertainment. A variety of water sports, diving and excursions are also available. The house reef offers hours of adventurous snorkelling and for ultimate relaxation, try some of the innovative therapies available at our spa.
When's the best time of year to go?
The Maldives enjoys a year-round warm, topical climate with temperatures generally staying between 29–31˚C. Many people visit between January and April during the driest season when the visibility is also good for divers. From the end of April to October, there is a higher chance of rain.

How do I get there? Are there any must-see stops along the way?
Indirect flights are available via the Middle East from Dublin daily. Approx 11 hours flight time. From Malé take a seaplane or speedboat, depending on the resort.
Complete your dream honeymoon by combining your stay with another one of our iconic destinations. Enhance your trip by including a few nights in bustling Bangkok, before taking a quick four hour flight on to Malé. Captivating cultural tours of Sri Lanka and India are only a short one or two hour hop away, and they perfectly combine with the serenity of the Maldives. You can even add a few nights in the gleaming cities of the Middle East to your trip. Dubai, Abu Dhabi, and Doha are all waiting for you to explore, whether you visit them before or after your island retreat. With so many opportunities to consider, Maldives is the just the right place for you to end – or even start – your luxury holiday.
How much will it cost?
Anything from approx. €1699 per person. Going all-inclusive is recommended as each island has just one hotel. You will get the best value by selecting all-inclusive before you arrive.

What is there to do/see there?
Diving: Whether you're an experienced diver or are yet to do your PADI, you'll want to get a glimpse of the marine life here. Otherworldly manta rays, turtles and reef sharks, and lagoons festooned with unique coral make for some spectacular underwater scenes.
Spas: The Maldives are famed for their world-class spas and you'll find some irresistible wellness sanctuaries here featuring shiatsu, acupressure and ancient ayurvedic principles. Many blend seamlessly into the natural setting and have breathtaking over-water treatment rooms.
Maldivian Cuisine: Tasty and fresh, Maldivian food makes good use of the island's locally caught fish, drawing flavours from the fragrant, coconut based curries of southern India and Sri Lanka. Local ingredients include seafood like tuna, grouper, octopus and swordfish, as well as refreshing watermelons.
Maldives Island Hopping: With over 1,000 islands in the Maldives, it seems a shame to just visit one. Hop from atoll to atoll by seaplane or speedboat and experience something new on each island you visit; from spa treatments to diving and fishing to gourmet dining.
Are there any downsides?
No! The Maldives is perfect for beach lovers. Leave the heels at home as atmosphere is very relaxed. Travel between each island is by speedboat or seaplane.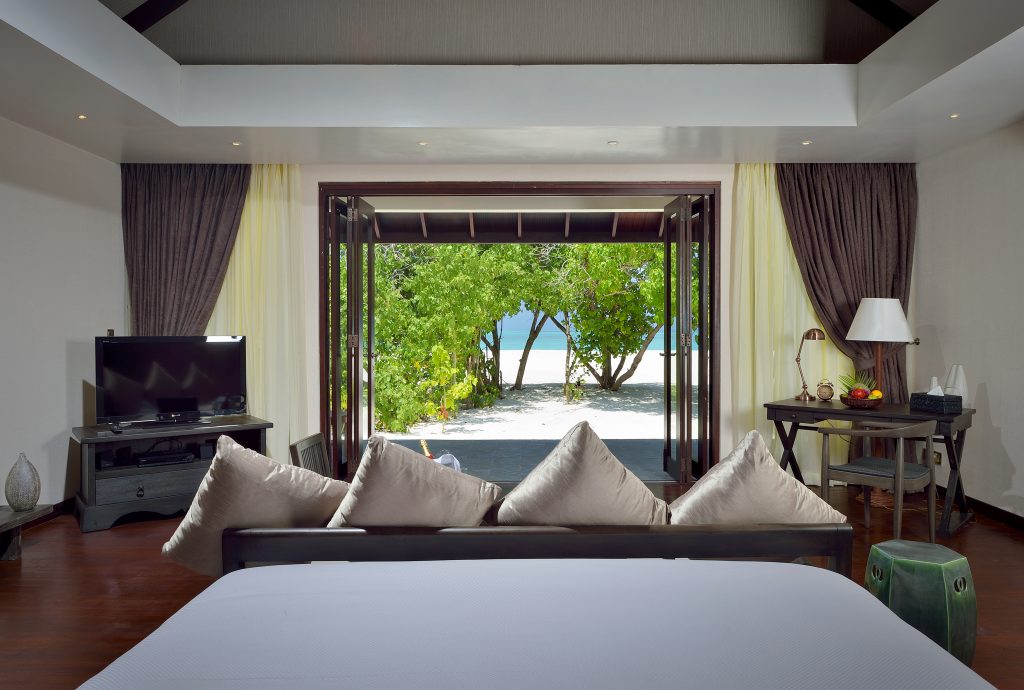 Most romantic part of a trip to Maldives ?
The Maldives is one of the most romantic places on earth, with castaway islands and barefoot paradise galore. Relax on the deck of your over-water bungalow, and then sit back and share a bottle of Champagne as day turns to night on a sunset cruise. You'll set sail on a dhoni (a traditional wooden fishing vessel) so there's nothing to disturb the tranquillity of the open water. Or celebrate your romance with a candlelit dinner at the water's edge with powdery soft sand under your feet and the soothing sounds of the waves coming to shore.
What sort of budget is required?
Anything from approx. €1699 per person. Going all-inclusive is recommended as each island has just one hotel. You will get the best value by selecting all-inclusive before you arrive.
For more information or to book your big trip to The Maldives, get in touch with Hayes and Jarvis on their website, or catch them on Facebook and Instagram.
Honeymoon in South Africa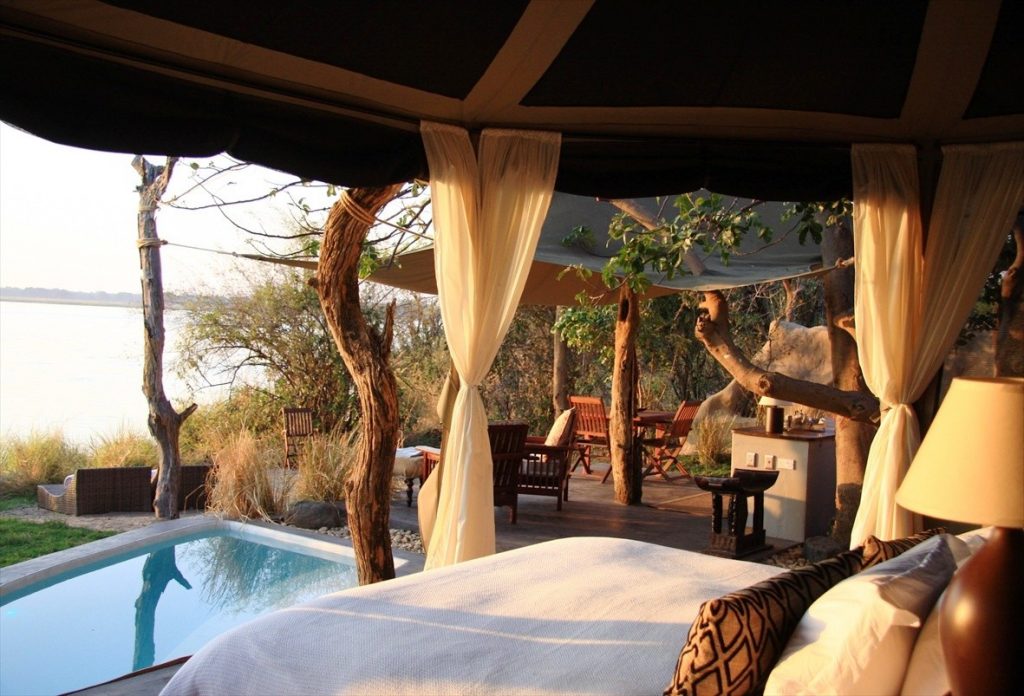 We talked to Travel Counsellor Emer McDermott to get all the must-know, must-do, and must-see info you'll need before booking your big trip!
Why do people love South Africa as a honeymoon destination?
A safari honeymoon in South Africa is an experience of a lifetime. Located on the southern tip of Africa, South Africa is one of our favourite honeymoon destinations. Few places offer the adventure of South Africa. Whether you want to photograph inspiring scenery, get lost in dizzying metropolises, come face to with iconic wildlife, or simply laze on golden beaches, a South Africa honeymoon is always amazing.
What is there to do/see there?
• Track the Big Five as part of a South Africa safari honeymoon. Home to lions, elephants, rhino, cheetahs, and buffalo, South Africa boasts some of the best game reserves in the world, many fitted with luxury accommodation.
• Explore Cape Town. Trek the picturesque Table Mountain, visit the penguin-inhabited Boulder Beach, and tour the historic Robben Island. At night, head out and discover South Africa's delicious cuisine, world-famous wine and lively nightlife.
• Want to include some time on a tropical island? Why not take in Mauritius, this destination combines seamlessly with a South Africa honeymoon.
Best Time To Visit
Nov-Mar: This is the best time to see the Western Cape and Cape Town on your South Africa honeymoon. The diverse South African weather means conditions might be completely different elsewhere.
Aug-October: Best time for tracking game on making a safari honeymoon. Be warned, it can get very hot from September to October.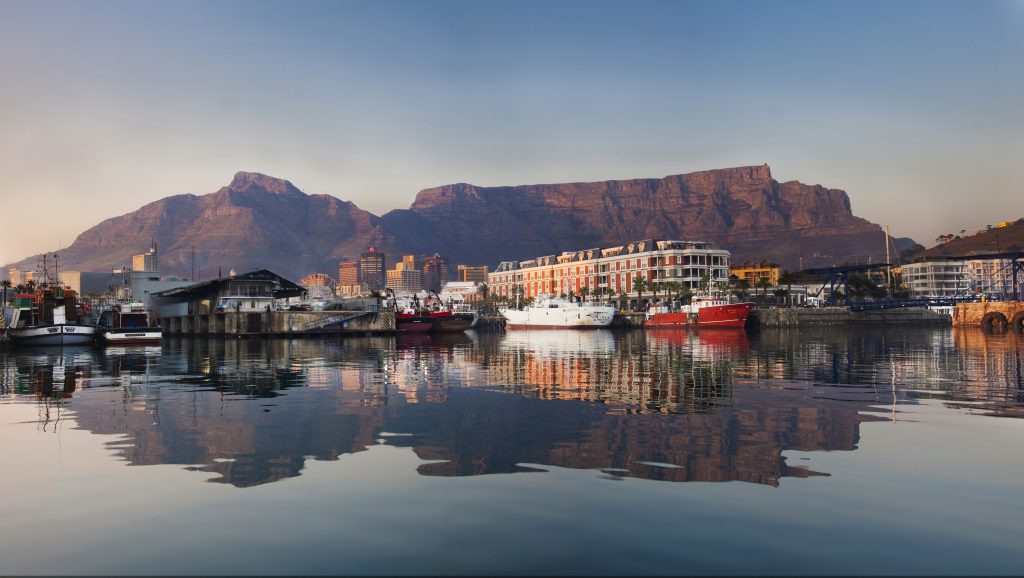 A honeymoon in South Africa wouldn't be complete without a visit to the vibrant city of Cape Town, nestling in the shadow of Table Mountain and a gateway to the starkly beautiful Cape Peninsula. Behind the mountain lie the dappled vineyards and gastronomic delights of the Winelands and further east is the Garden Route, where sheer river canyons cut through darkly forested mountains to the tumultuous coast.
A self drive itinerary of the Garden Route starts in Cape Town and ends in the friendly city of Port Elizabeth. You take in all the highlights from the evocative, sepia-tinged landscapes of the Klein Karoo to jewel bright greens and blues of the forests and lagoons of Knysna, Plettenberg Bay and Tsitsikamma.
Highlights include:
• Stunning scenery and warm hospitality of the Klein Karoo including a heart-warming community visit at a farm school.
• Picturesque and quaint holiday towns offering diverse attractions, great shopping and fine dining.
• The extraordinary natural beauty and fascinating flora and fauna of the delicate mountain, forest, lagoon and coastal eco-systems
Finishing with a "Big 5" Safari in the malaria-free Eastern Cape is the perfect way to end your tour of the Garden Route. South Africa has a wealth of attractions that bring travellers back time and time again, and a holiday here will allow you to experience much of what this wonderful country has to offer at very good value to our Euro!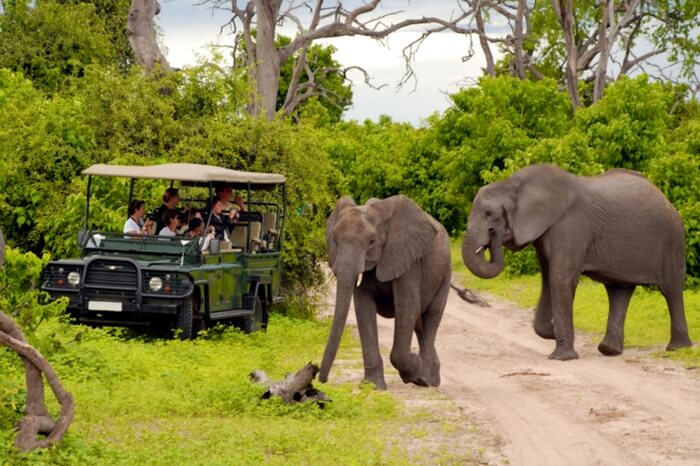 What sort of budget is required?
Approx Budget required for South Africa Honeymoon €4500-5500 per couple.
For more information or to book your big trip to South Africa, get in touch with Travel Counsellor Emer McDermott by email on [email protected] or by calling 098-29622.
Honeymoon in Sri Lanka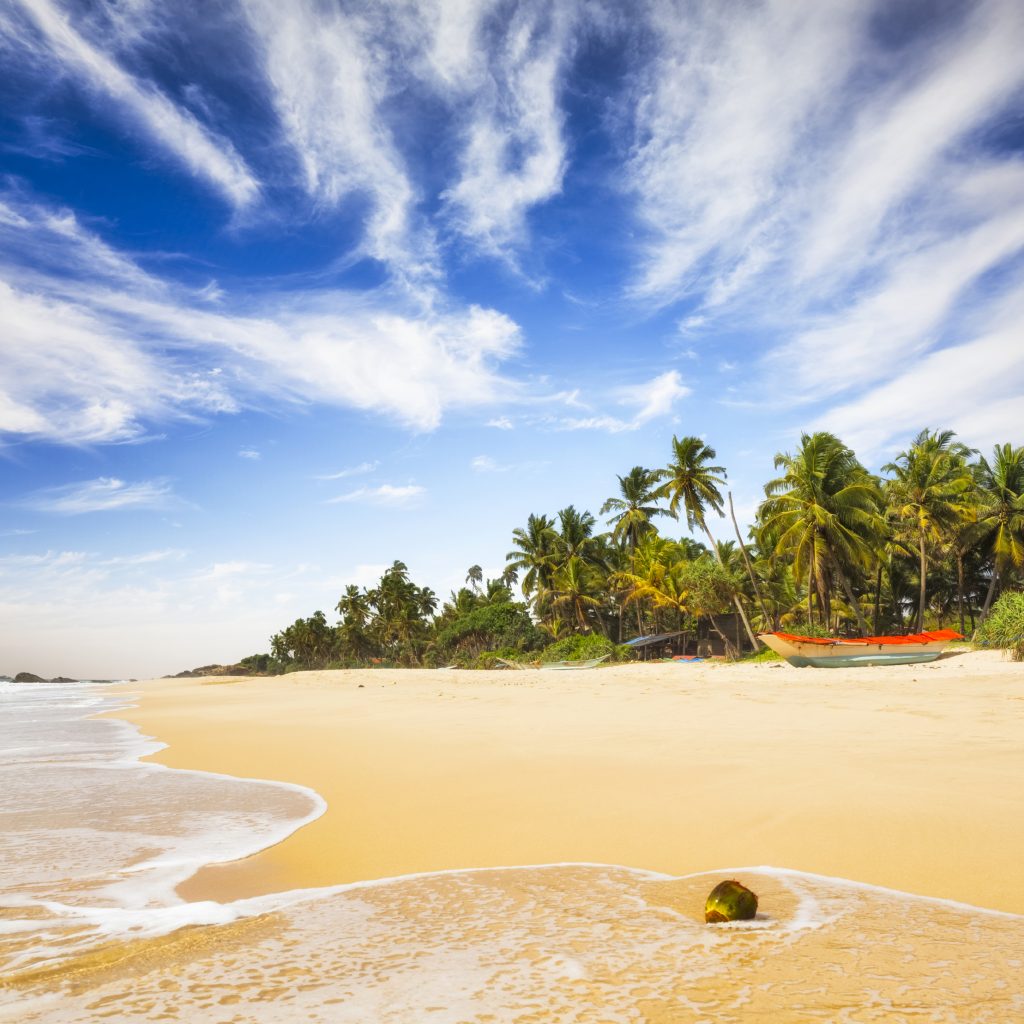 We talked to Travel Counsellor Emer McDermott to get all the must-know, must-do, and must-see info you'll need before booking your big trip!
Why do people love South Africa as a honeymoon destination?
A honeymoon in Sri Lanka is an extraordinary experience. Located off the southern tip of India, the island is one of the Indian Ocean's best kept secrets.
Couples who choose to book a Sri Lanka honeymoon get to experience something a little different and unique to the norm. Sri Lanka has gorgeous and unspoiled beaches, but it also boasts a diverse culture, exotic wildlife and crumbling ancient ruins.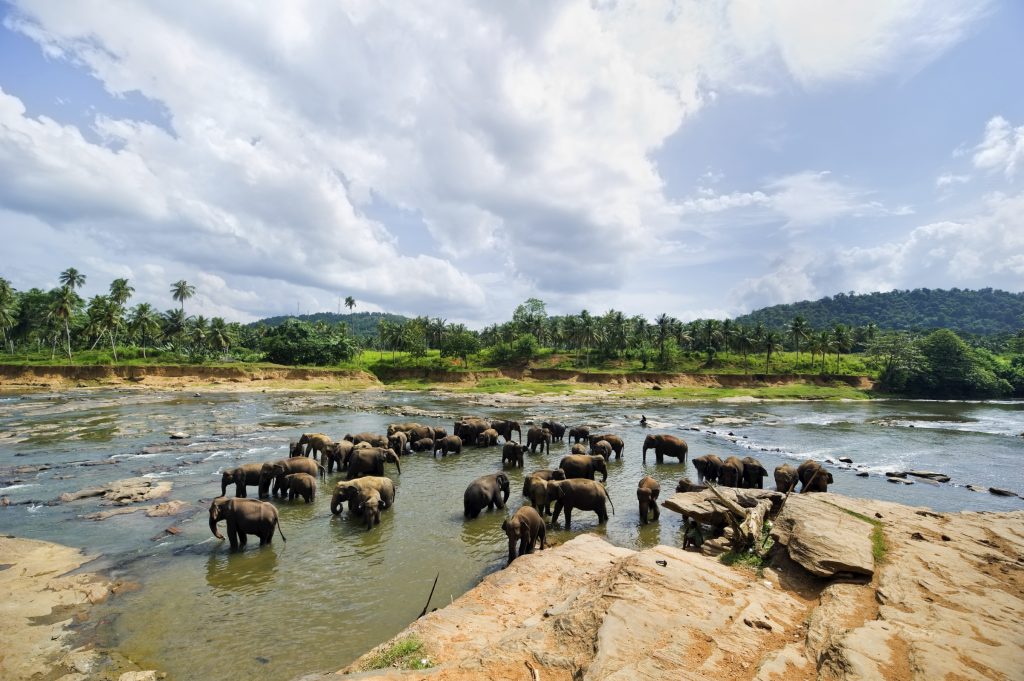 What is there to do/see there?
• Take a trip to the city of Kandy to see the spectacular traditional singers and Kandyan dancers wearing vibrant headdresses, dancing to native percussions.
• Uda Walewe National Park is a fantastic option for animal lovers, with elephants and buffalo roaming freely through the massive plains. Even wandering through the park is an incredible experience, and is a worthwhile addition to your Sri Lanka honeymoon.
• Visit a working tea plantation in Nuwara Eliya, enjoy a Sri Lankan cuppa and then gear up for a hike along the renowned "World's End" walking trek. Prepare for breath-taking views and cascading waterfalls like you've never seen before.
• One Indian Ocean Island not enough? Why not take in the Maldives too, at just a 40 minute flight away?
When is the best time to go?
Dec-Mar: This is the best time for a Sri Lanka honeymoon on the west coast, but the dynamic weather of the island means the climate varies a lot. Along the coast Sri Lanka enjoys an average temperature of 30°C. Further inland, the scenic mountainous terrain lends to cooler temperatures of about 19°C.
Apr-Sep: This is when the weather would usually be more suitable on the east coast. Temperatures stay warm throughout the year, however.
The Thai Pongal festival, which celebrates the renewal of life and prosperity, takes place in January every year. Sri Lanka transforms into a rainbow of colours, dancing and singing – it's well worth seeing.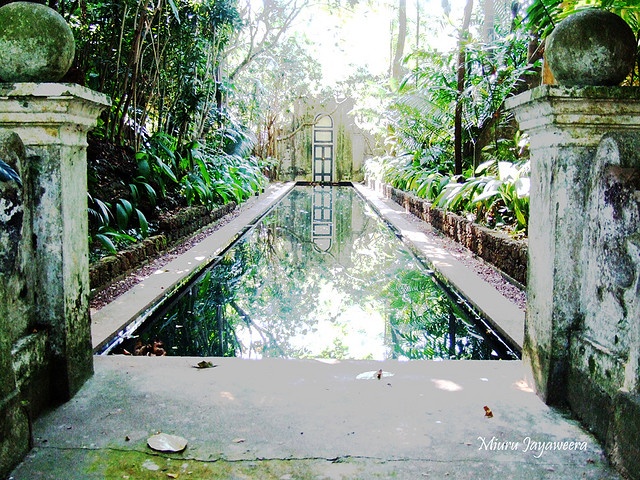 What sort of budget is required?
A honeymoon on Sri Lanka's South Coast costs from €5000 per couple.
This is a relaxed trip with minimal travelling, including a taste of Sri Lankan culture as well as time on the beach. Stay within the Dutch colonial fort at Galle, walking the narrow cobbled streets lined with boutiques, museums and cafes. Driving along to the beachside town of Bentota, you will be able to relax on one of Sri Lanka's rose-gold beaches. Simply relax at your hotel or spend time visiting a local turtle sanctuary or village market
• Stay within the Dutch fort at Galle, a UNESCO World Heritage Site.
• Explore the various boutiques within the fort walls.
• Take time out to relax on the beautiful southwest coast.
• Visit architect Geoffrey Bawa's Brief Garden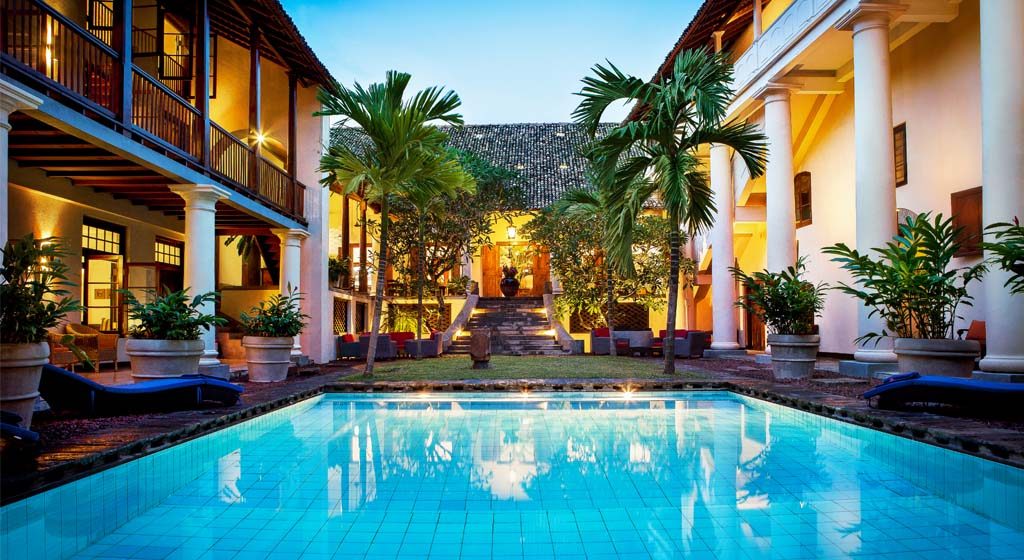 Could you give us an idea of a honeymooner itinerary in Sri Lanka?
Day 1 International outbound flight
International outbound flight
Today you begin your journey by boarding your international outbound flight to Colombo.
Day 2 Colombo - Galle
On arrival you're met by your private chauffeur-guide and transferred down to the south coast to Galle. Once here, you have time to settle into your hotel and enjoy some time at leisure depending on your flight time. If you have some time today, we would recommend taking a gentle stroll around the local area as Galle is an excellent city to explore on foot.
Day 3 Galle
Today undertake a private city tour of Galle with your chauffeur guide. Galle is a UNESCO World Heritage Site and is home to a beautiful Dutch fort, with quaint streets and pretty walkways. The fort area is the largest remaining fortress of its kind in Asia.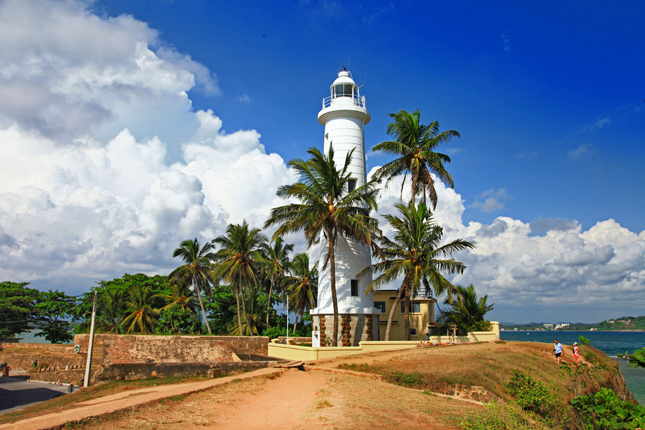 Day 4 Galle
Today is free for you to independently explore Galle and the surrounding areas. If you would be interested to explore Galle by bicycle, there are many different routes for you to explore. Have a chat with your specialist who would be more than happy to advise you.
Day 5 Galle - Bentota
This morning drive back along the coast with your chauffeur guide to the sleepy town of Bentota and the beautiful crescent shaped beaches. If you wish to stop along the way, your chauffeur guide will be more than happy to do so. In the afternoon your chauffeur-guide can take you to the lovely Brief Garden which is just outside of Bentota. Previously the home of the landscape architect Bevis Bawa, the gardens make for an interesting afternoon excursion.
Days 6-8 Bentota
Enjoy a day at leisure today in Bentota. We would recommend going to visit a nearby turtle hatchery where a local project is helping to release baby turtles back into the ocean.
Day 9 International return flight
Today you're met by your chauffeur-guide and transferred to the airport. The drive time does vary depending on traffic, however your chauffeur-guide will make sure you arrive at the airport in plenty of time for your onwards flight. Your return flight will arrive the same day.
For more information or to book your big trip to Sri Lanka, get in touch with Travel Counsellor Emer McDermott by email on [email protected] or by calling 098-29622.