[caption id="attachment_35685" align="aligncenter" width="1024"]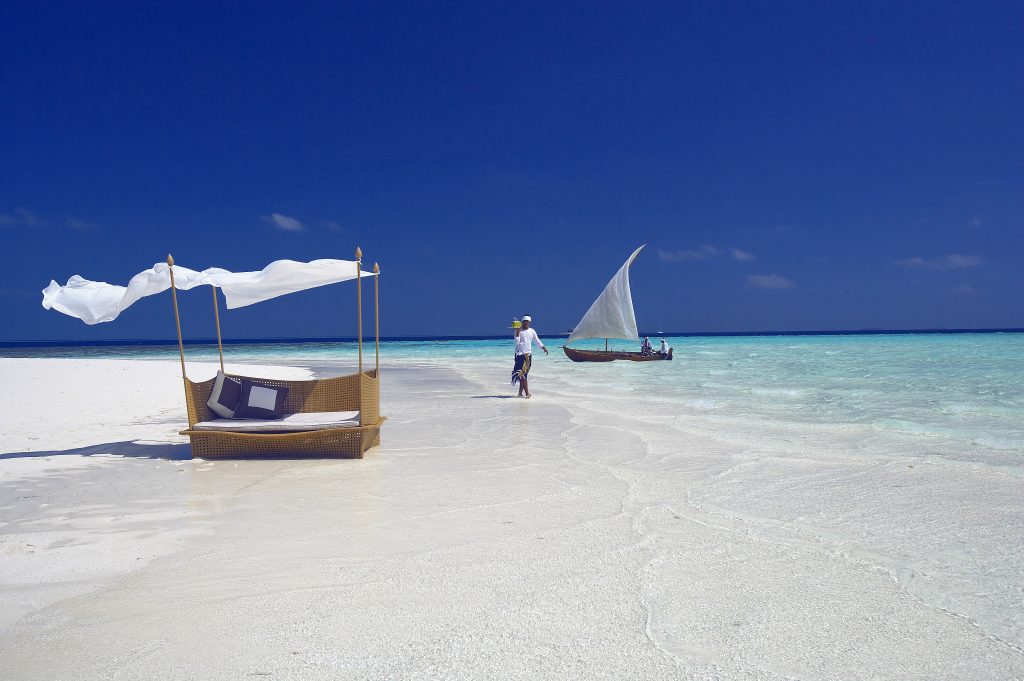 Image: Turquoise Holidays[/caption]
It's Honeymoon Month 2018, which means we're putting a focus on honeymoon advice, fashion, and most importantly - honeymoon destinations! Next up on our list of hottest spots for this year is a Maldives honeymoon.
If that sounds up your street, read on, because we've asked the people at Turquoise Holidays for everything you need to know about honeymooning in The Maldives. If you're not sure where to begin, taking in their expert advice is probably step one!
Why do people love the Maldives as a honeymoon destination?
The Maldives is an idyllic and romantic destination where couples and families can escape from real life and spend good quality time with their loved ones. The beaches are simply stunning, soft white powdery sand and calm turquoise waters. The Maldives is home to over the water villas, you will not get the same experience anywhere else in the world. Every hotel in the Maldives is on its own private island - one island one hotel concept offers an exclusive experience.
[caption id="attachment_35688" align="aligncenter" width="1024"]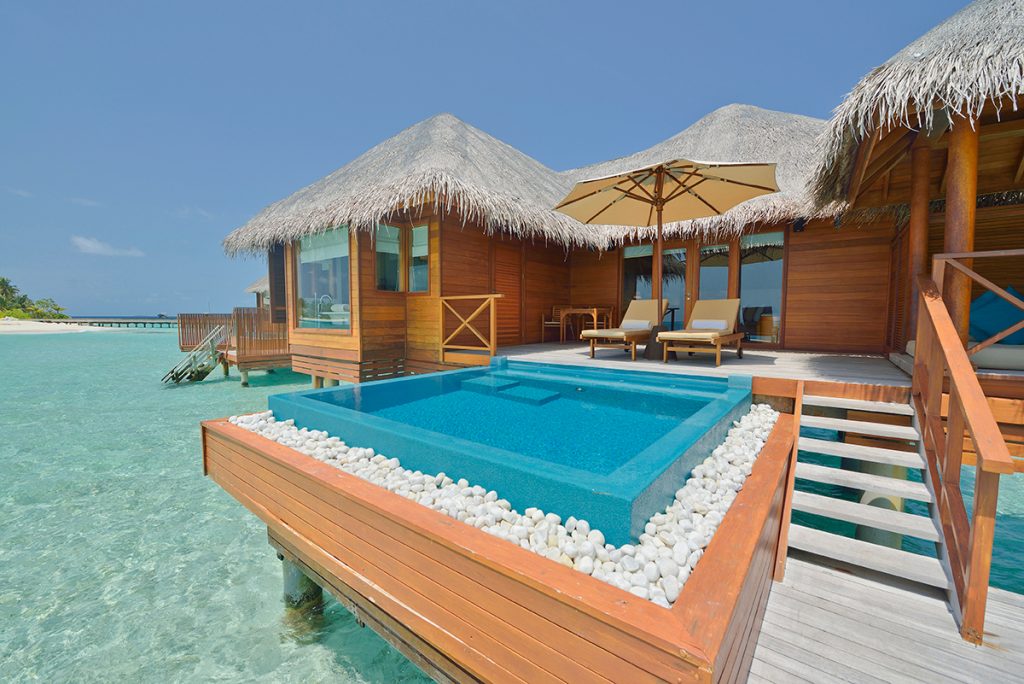 Image: Turquoise Holidays[/caption]
Tell us the top five things to see/do there!
Diving and snorkelling is a must do in The Maldives, the marine life is incredible and some of the best dive spots in the world.
Boat trips – get a chance to see Dolphins and Manta Rays in their natural habitat
Spa experience – indulge in a 5* spa experience in top resorts
Underwater dining – dine with the fishes
Private sandbank picnics
Is there a perfect time to go?
It is an all year round destination but we recommending trying to visit between October to April.
[caption id="attachment_35689" align="aligncenter" width="1024"]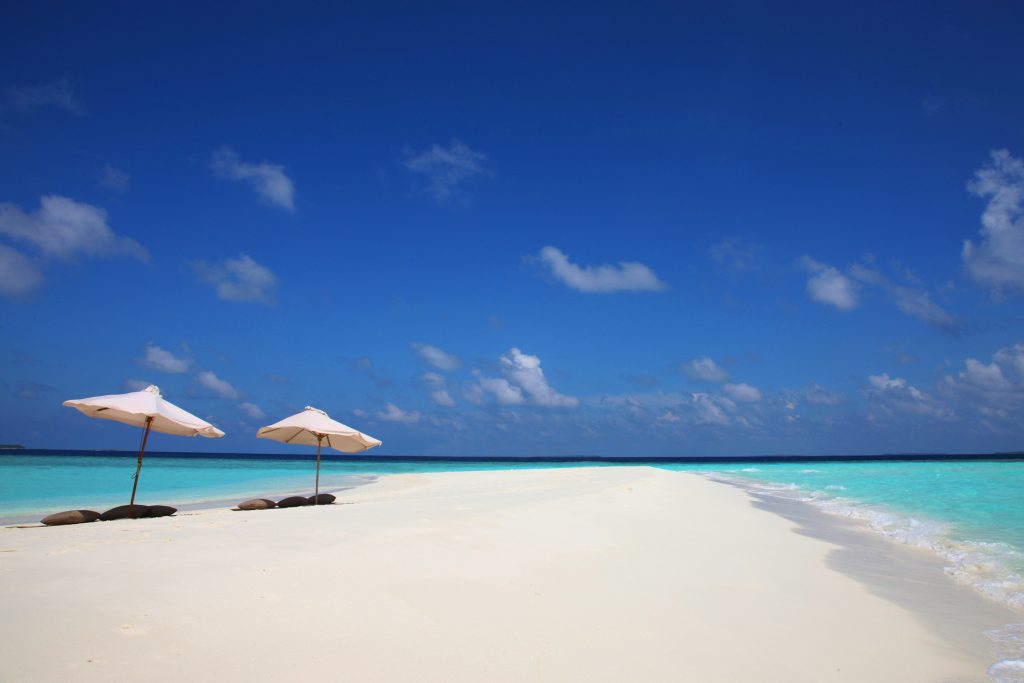 Image: Turquoise Holidays[/caption]
What sort of budget would you need for a Maldives honeymoon?
We would recommend a budget of anywhere from £1,500-3,500 (€1,750-4,000) per person and up!
How do I get there? And are there any must-see stops along the way?
You can fly direct during our winter months with British Airways. Or indirect year round with most middle eastern carriers such as Emirates, Etihad, or Oman Air. With these routes, it creates the perfect twin centre as you will be stopover over in one of these cities - city and beach at it's best!
[caption id="attachment_35687" align="aligncenter" width="1024"]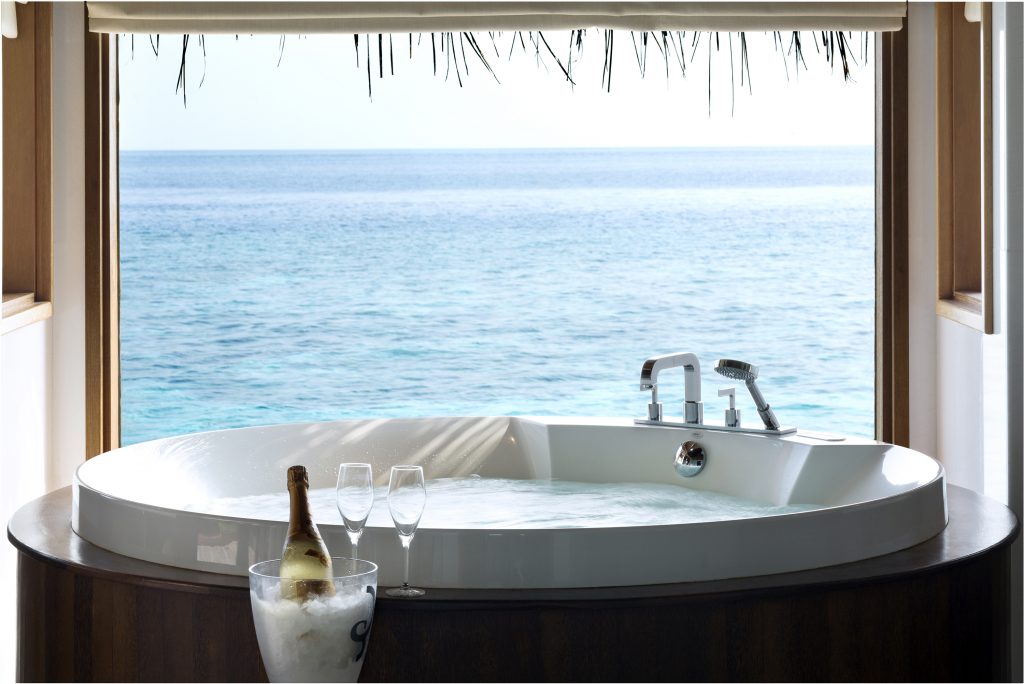 Image: Turquoise Holidays[/caption]
What's the most romantic part of a Maldives honeymoon?
The most romantic part of a honeymoon in the Maldives would have to be a private dining experience. You can either do this on a private island, sandbank or just on the beach. Often you will have a menu prepared for you with paring wines. Throughout the meal it will just be you and your loved on and the waiter who will be at your beckon call! Listen to the waves on the beach, watch the stars in the sky and enjoy some of the finest food and wine in the world.
What sort of couple would a honeymoon in the Maldives suit?
Everyone! Most people think its not for anyone looking to be active but you would be surprised how easy it is to fall in to island life. Keep yourselves amused with a walk around the island, visit the top restaurants, read a good book, go snorkelling and diving, have a go at paddle boarding and boat trips to name a few.
For more information or to book your big trip to The Maldives, get in touch with the travel specialists at Turquoise Holidays on 01494 678400.
You can check them out on their website, or catch up with some honeymoon highlights on their Facebook and Instagram.