Three real couples tell us about their gorgeous honeymoons. We're sure these will give you some inspiration if you're still unsure where to book for yours! We wish we could go on all three ourselves...
Aisling & Dean
Journalist Aisling Keenan married her soulmate, Dean, last September and the pair spent a ten-day honeymoon in the Maldives, followed by a few days in Abu Dhabi on the way home…
Two long flights, a bus journey and a seaplane later, Aisling and Dean landed in the crystal clear waters of Dhidhoofinolhu, otherwise known as the Lux Resort, in the Maldives. "We wanted to completely relax after the madness of the wedding, so ten days on a beach with nothing but the sound of the ocean in the background was a dream. We were not prepared for just how idyllic and unspoiled the Maldives was. It was the definition of paradise," Aisling remembers.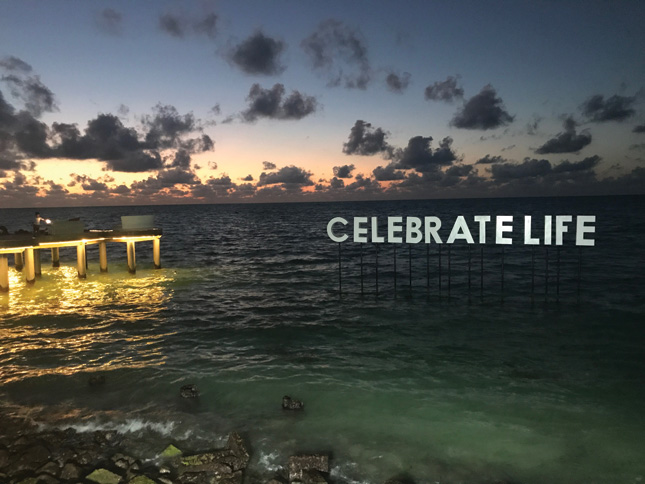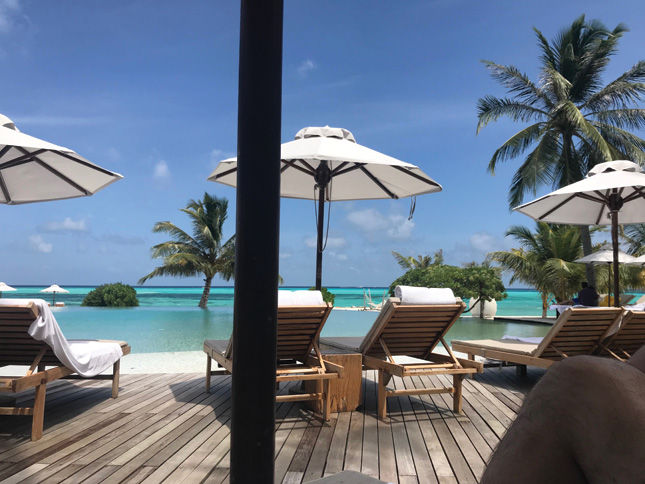 Getting there was made a lot easier by the adorable efforts of their Etihad flight crew. "When we boarded in Dublin for the first leg, we were handed Champagne and given a whole row to ourselves to relax in. We made friends with one of the air stewards and during the flight, the crew made us a chocolate cake (yes, on board the flight!) and a handmade card, signed by them all. Such a lovely way to start the trip, we can't thank Etihad enough for the super service," Aisling told us.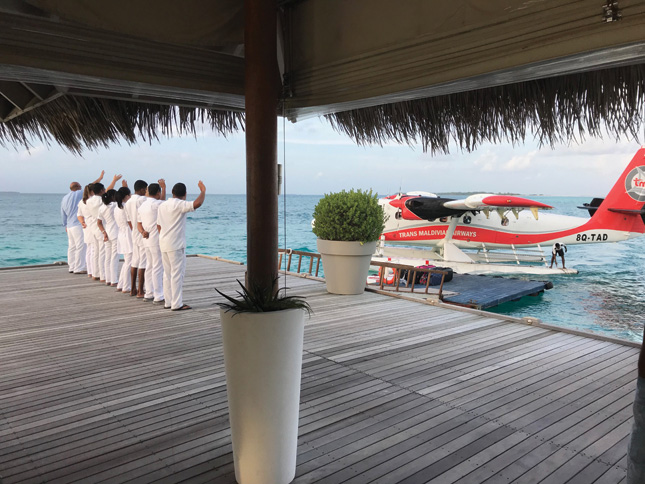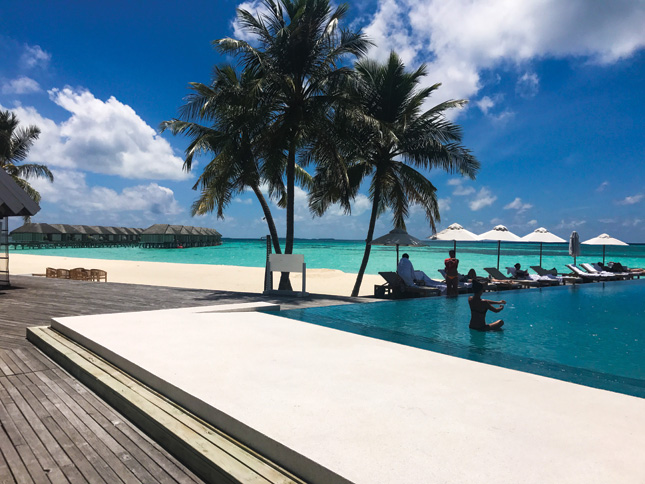 The couple truly embraced island life straight away, with Dean spending more time in the Indian Ocean than anywhere else. "I started calling him Scuba Steve on Snapchat and it stuck! People were snapping me saying they'd miss Scuba Steve when we left," laughs Aisling. "The resort was just spectacular, indescribably gorgeous and had the most friendly staff I've ever encountered anywhere. We were devastated to leave, but had Abu Dhabi to look forward to!" Dean said.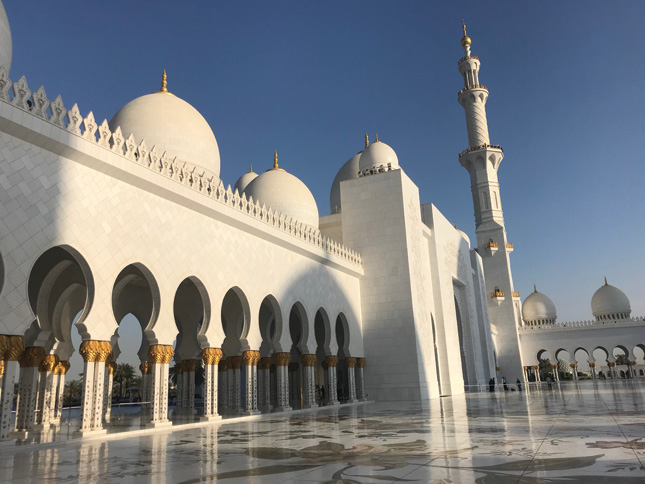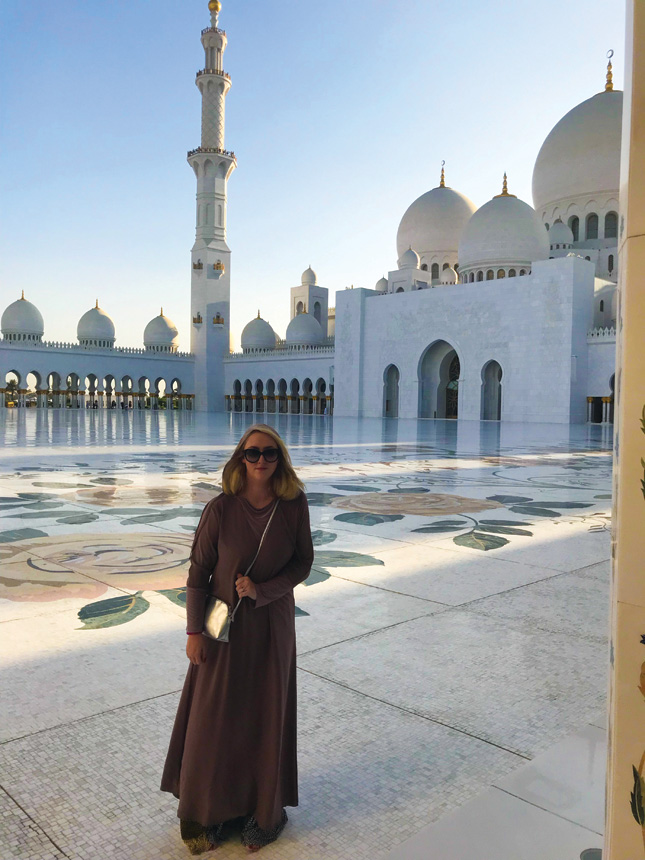 While in Abu Dhabi, the pair did some shopping, visited the Emirates Palace and ate in some amazing restaurants (BiCe in the Jumeirah Etihad Tower where they stayed was a favourite!) but Aisling and Dean's highlight was undoubtedly the Sheikh Zayed Grand Mosque, which they visited at dusk. Aisling said: "If you go to the last tour of the day at 5.30 you get to see the sun go down and hear the call to prayer. The whole thing is absolutely magical. It was a seriously romantic way to end the honeymoon."
Aoibhin & John
We don't know how Aoibhin Garrihy managed to fit a honeymoon in with all her other endeavours of late, but she and husband John ventured to Myanmar for a fortnight of adventures and relaxation…
Myanmar isn't the first place you think of when planning a honeymoon, but for Aoibhin and John it proved the ideal spot. "We knew very little about the country before our trip but had been to Nepal and similarly the people of Myanmar, a predominantly Buddhist country, were extremely warm and generous people," Aoibhin says. "We flew to the country's largest city, Yangon, then took a small plane and ventured on to Bagan (an ancient city of a thousand temples) and Inle Lake (a city built on stilts!) and really got a feel for the country and all it had to offer," she remembers.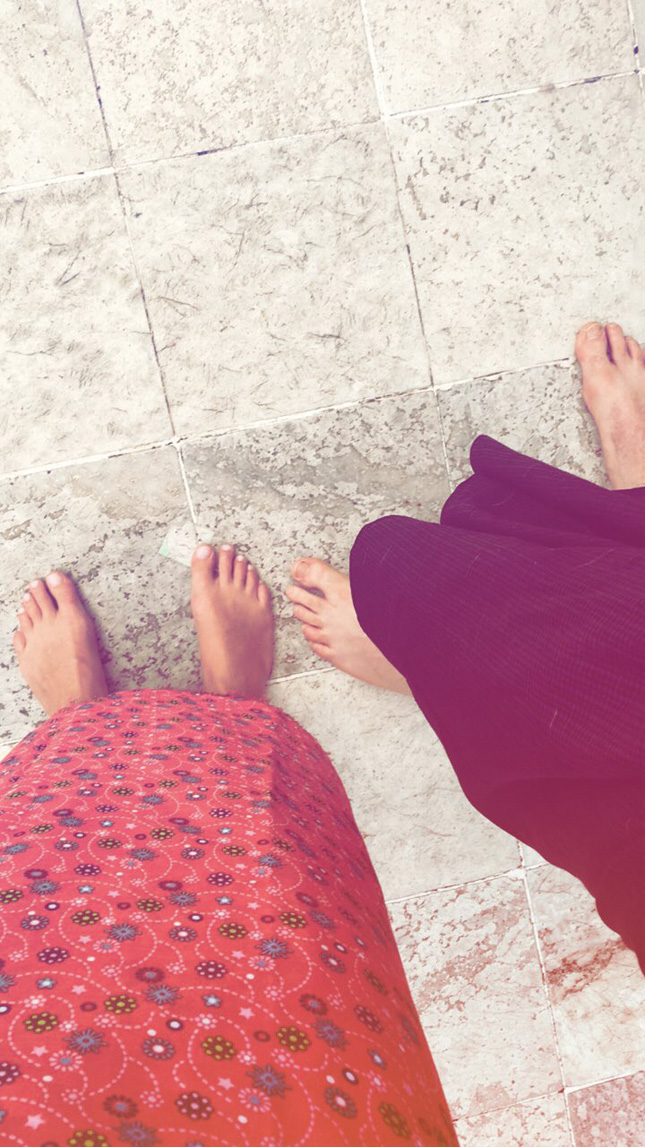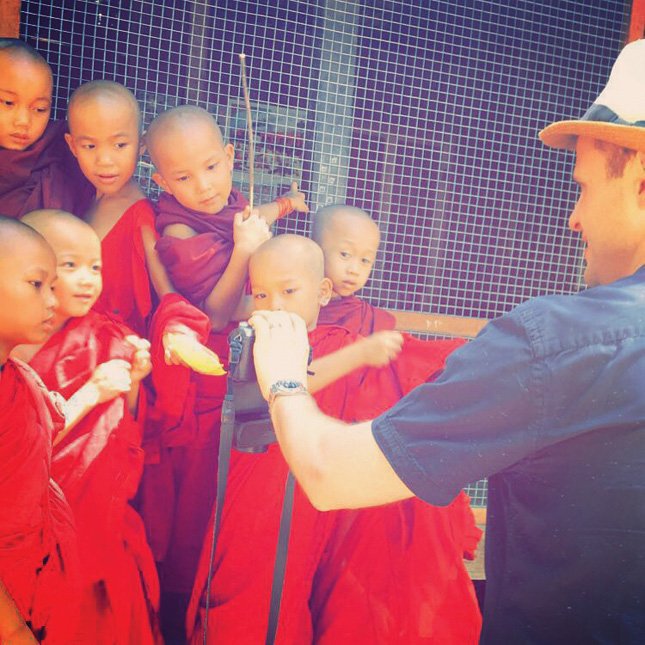 The couple took in the sights and even went for a hot air balloon ride all in the name of romance (and exploration, of course!). "Firstly in Yangon we opted for some sightseeing, fine dining and explored the hustle and bustle of the local markets and streets," recalls Aoibhin. "In Bagan and Inle Lake we travelled by boat, motorbike and push bike and hot air balloon to ensure we saw everything there was to see and soak up the true beauty of the place. In Ngapali it was just a matter of chilling out on sun loungers, soaking up the sunshine and taking the odd dip. Total bliss!"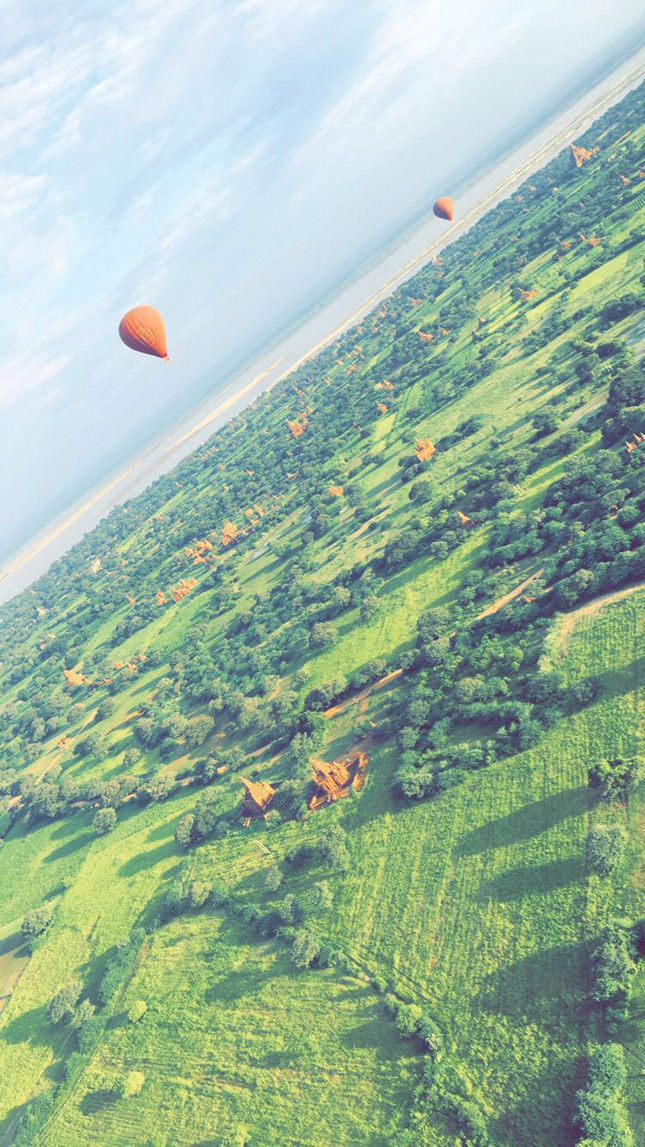 Aoibhin says the trip was full-on, but she was glad of a few days of thorough chill at the end to make sure they returned home feeling rested. "We went for two weeks and it was definitely an action-packed fortnight, however, the four days rest at the end of the trip was great and I would recommend finishing with some proper downtime so you come home feeling really relaxed."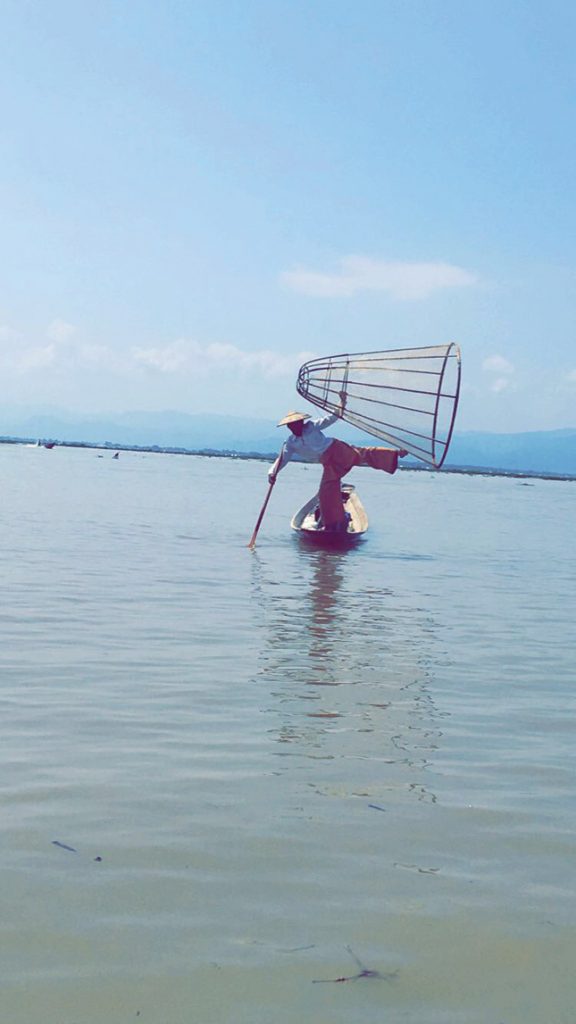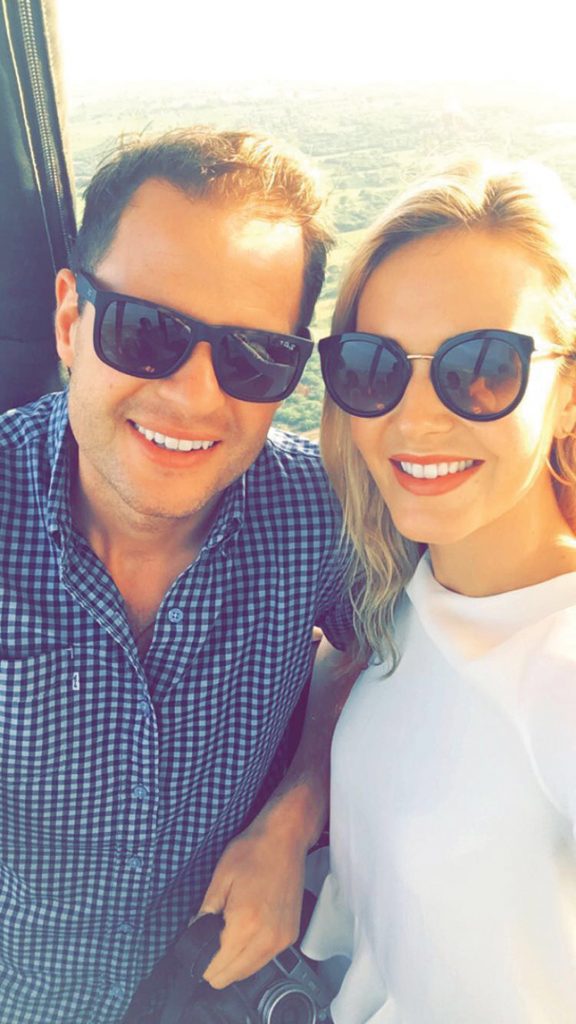 For anyone considering Myanmar for their honeymoon, the couple says it was a wonderful experience, but to make sure to do some pre-trip research. "It was an amazing adventure and a place I'll never forget. The country itself is incredibly beautiful and the people so warm and friendly. We felt so safe there but I would recommend doing your homework and checking the current political state of things before booking your flights as Myanmar has been making headlines since our trip in 2016."
Holly & Andrew
Fashion blogger and presenter Holly White's early summer wedding to businessman Andrew Wynne was a luxurious affair, and her beautiful Thailand honeymoon was no different…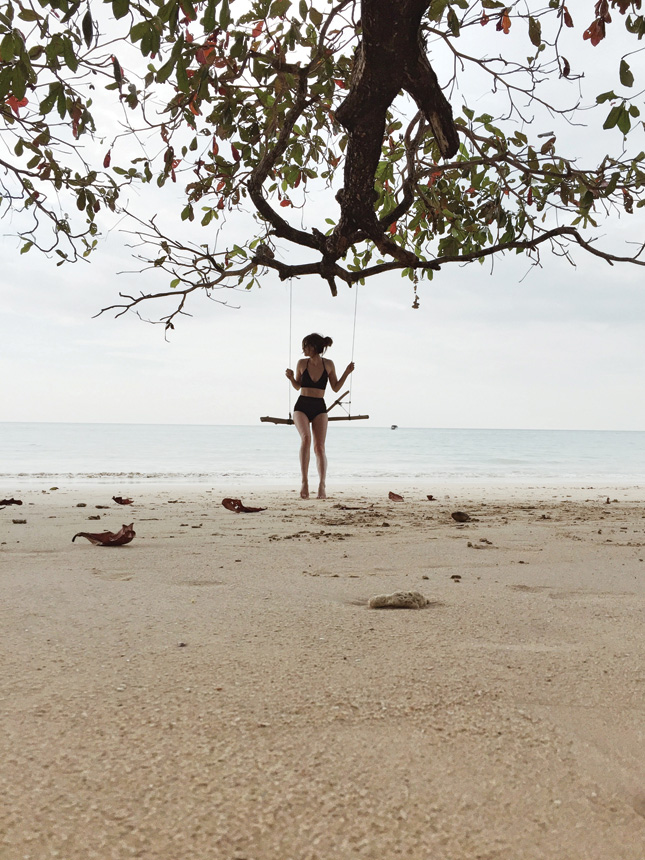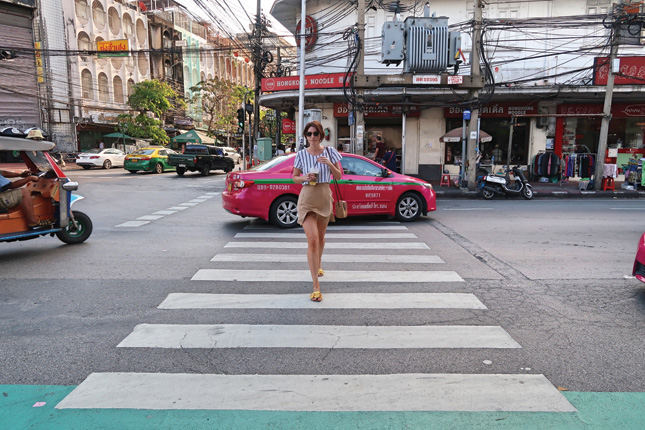 While the wedding was in summer, Holly and her new husband opted to wait a few months before taking their first big trip as a married couple. "When it came to planning our honeymoon for both financial and work reasons we couldn't go away straight after our May wedding," Holly told us. "Both being self-employed, we got back to work straight after the wedding, but decided to look forward to a Christmas honeymoon. This gave us time to save and I knew December would be a quiet time work wise so I didn't have to worry about missing anything in that regard. Initially we thought it would be strange to be away for Christmas but honestly, it was actually fabulous to spend it together."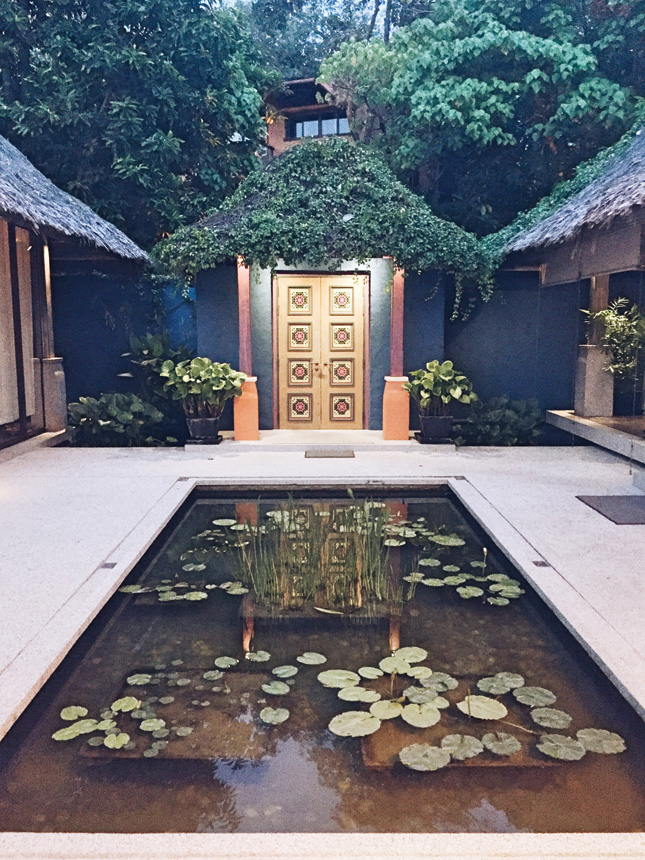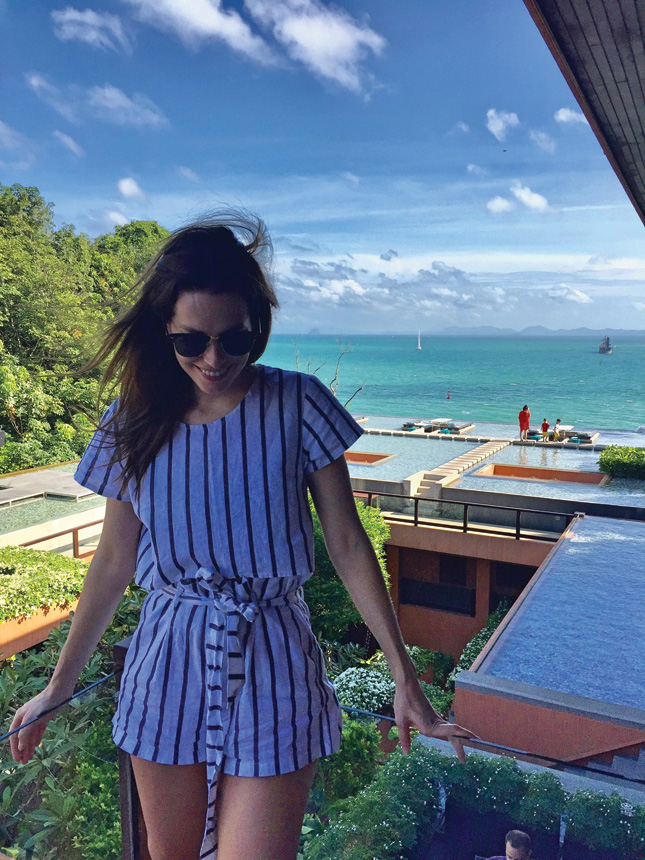 With Andrew being an exercise lover and Holly being vegan, a place where they could eat well and train was important to them, and so Thailand was their first choice. "We chose it because of the wellness and value aspects. I had been there when I was 19 but, naturally, this was a very different experience," says Holly. "I found the food easily catered to my vegan diet, and my husband loved training in the Muay Thai gyms so it ticked all the healthy boxes that were important to us. We made a decision not to move around too much and spent five nights in Kao Lak, four in Phuket and three in Bangkok and it felt like we had the opportunity to settle."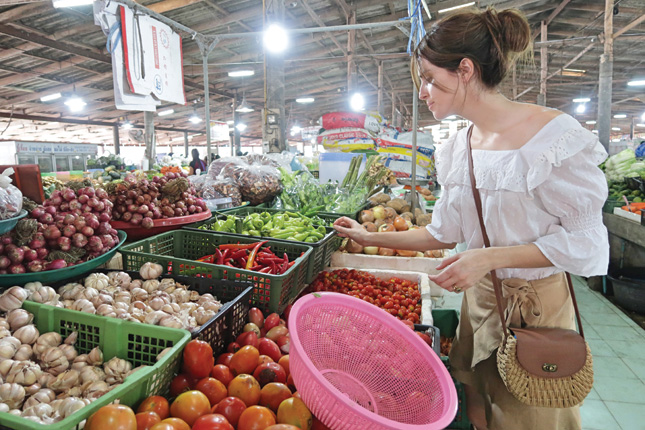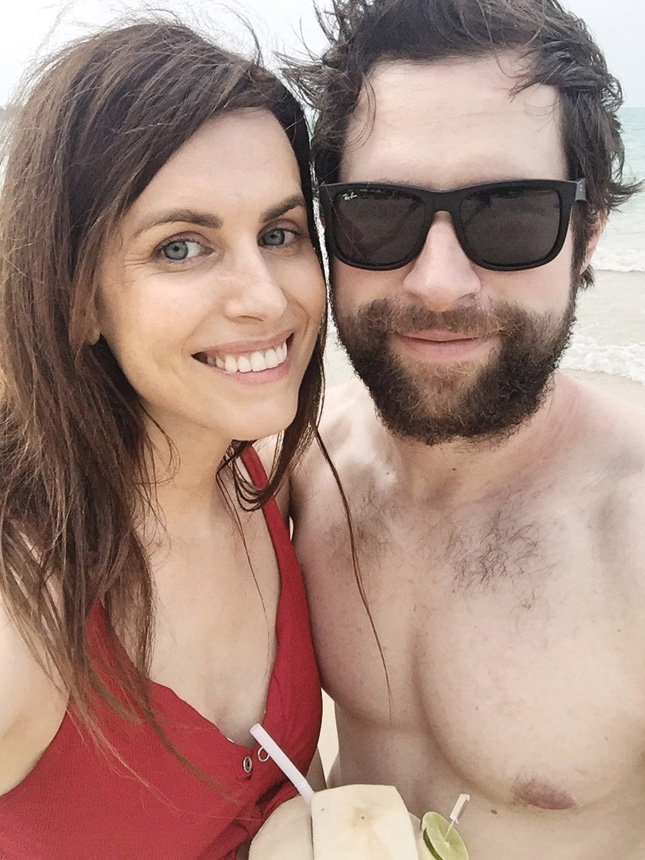 When it comes to honeymoon hindsight, what are Holly's recommendations? "If I can give any advice it would be not to scrimp, where possible on hotels and accommodation. We found, in our places, that because the breakfast was so filling we rarely ate lunch, and also simple things such as tea, coffee and water were freely available. These little extras can add up and we were delighted to leave the wallets in the safe durning the day! Another thing we loved about Thailand was the value. I developed a serious fresh coconut habit and found the food so tasty I actually did a cooking course to try and bring a little bit of it home," she says.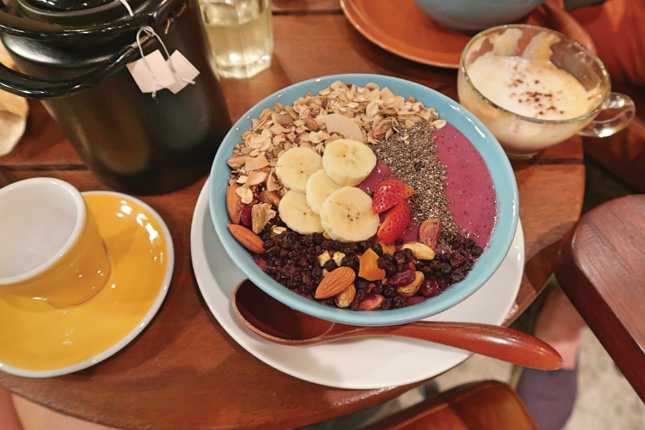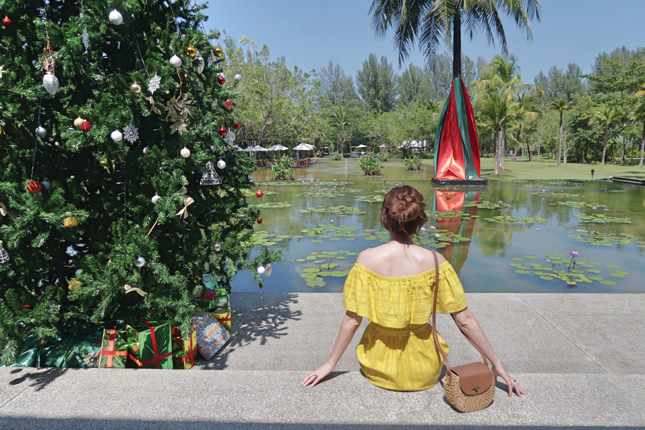 The couple's gap between the wedding and the honeymoon proved to be a nice way to bring back the excitement of their big day. "Since returning I feel we are closer than ever and even though there was a six-month gap it brought back a lot of the wedding memories and romance," says Holly.