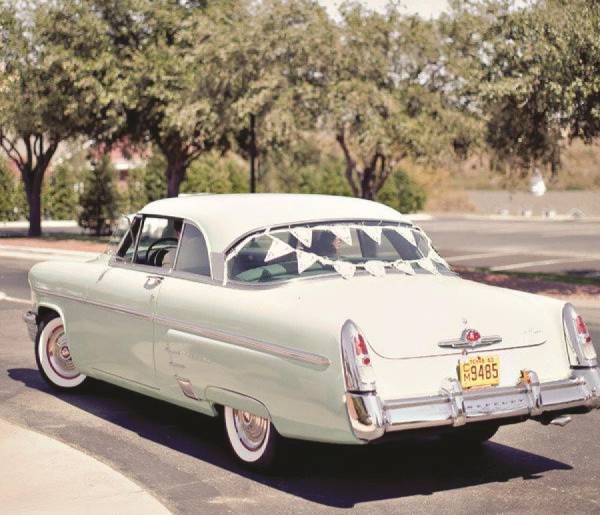 It's no secret that weddings cost some serious dough, and we're always looking for ways to trim expense from certain areas. But instead of shopping around for the best deal, or knocking a few quid off each part, we're grasping our red pens and crossing things off the list entirely. Time to get ruthless, lads! The never ending list of things you 'should' have at your wedding is not the boss of you!
(Image above: Ivy Weddings)
Top Gear
Know someone with a plush motor? Then you don't need to spend cash hiring a fancy car. Ask your brother or friend to drive you to the ceremony in their sweet ride; it's a nice way to involve them more in the day and you've just made a serious saving. Kerching!
Something borrowed
Who says have to buy everything brand new? You probably have plenty of friends who married recently. Ask them if they still have those nifty aisle lanterns, cute table numbers or carefully made table runners. We're fairly sure they're not using them and people are pretty passionate about their weddings, so they'll be pleased to give them another outing. So really, you're doing them a favour. You're SO kind.
Three's a crowd
If you only have one sister or a really close female friend, don't feel pressurised into having the traditional three or four bridesmaids. When you factor in the dress, shoes, accessories and flowers; each 'maid might end up costing you upwards of €500. The less company your one or two 'maids have, the more awesome their dresses can be. This part just went from stress central, to a fun shopping trip with your homegirl. Bingo!
(Image below: Justin & Mary)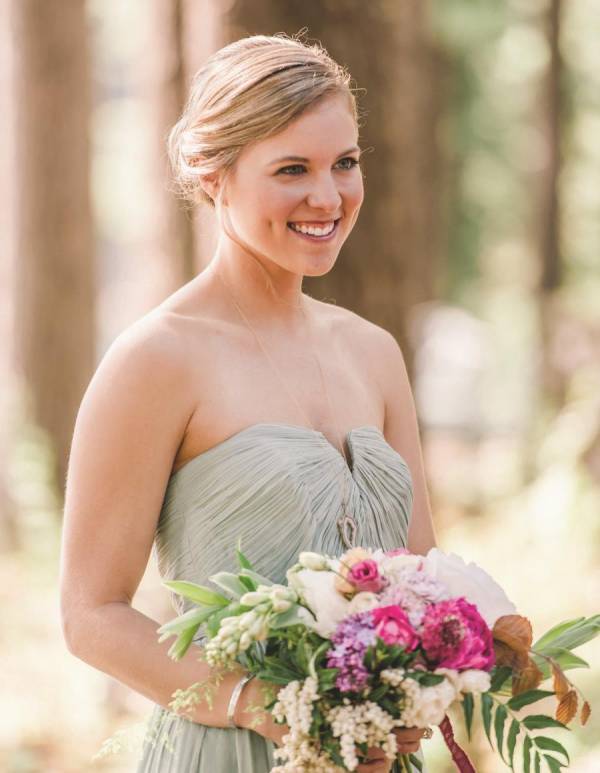 One more tune!
We're all for letting a DJ take care of the choons (as long as they don't end up playing Journey all night...we're all better than that), but if it's going to push you over budget, why not ask each guest to request three or four tunes and send them back with their RSVPs? That should provide you a 300+ playlist that you know will go down a treat. Compile the playlist on a laptop or phone and talk to your venue or band about sound system specifics. *fist pump*
A numbers game
Do you really need to invite your mother's, cousin's, friend's, brother's neighbour? Yeah, we didn't think so. Be ruthless with your guest list and only invite those you can't imagine celebrating without. It will be difficult to start the process of striking names off that list, but it quickly becomes quite secretly satisfying, we promise. Especially when you do the budgeting maths afterwards!
How does your garden grow?
It's worth investing in beautiful bouquets by the experts, but if your bridal vision involves gorgeous floral room decor that you just can't afford, it's time to get creative. Does your Gran have beautiful flowers in her garden? We're sure she'd think it was pretty special to have them featured in your wedding. Spending the evening before filling vases with fresh posies for centrepieces sounds like our kinda fun...and the distraction will keep the nerves at bay.
(Image below: Rebecca Yale Portraits)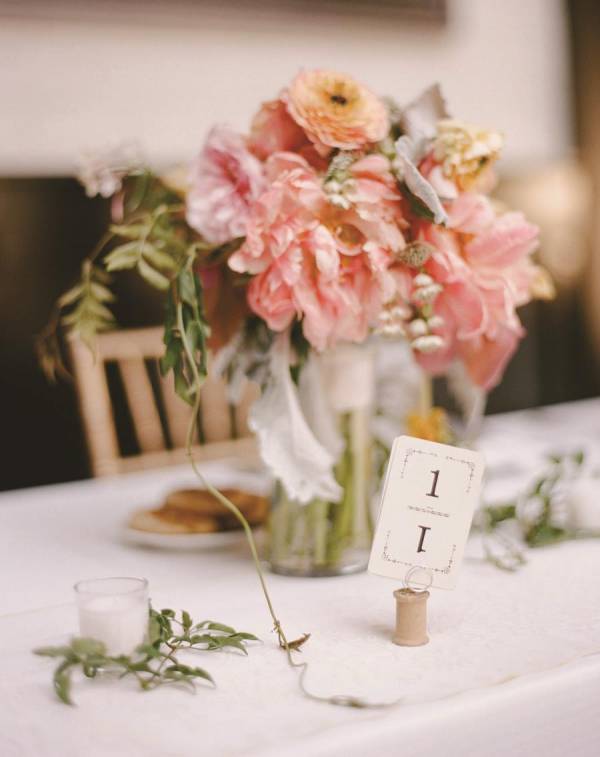 Paper Money
You have your heart set on gorgeous wedding invitations, but can you justify the cost of all those little extras you don't really need? Your venue will often take care of a table plan and if you're having a civil ceremony, do you really need a booklet? It's all cash you could be spending on that slightly over budget dress you adore – that thought alone should keep you in check!
So there you have it. Cut that list of 30 things you thought you needed, down to 15 things you can't live without. Hopefully you'll save a little cash and a little stress at the same time! Woop!