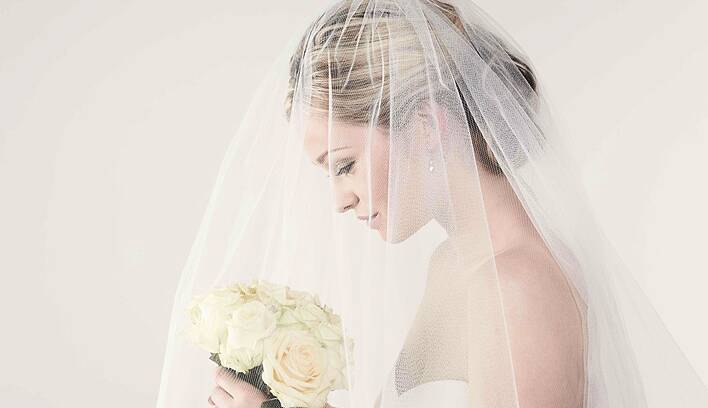 (Image above: Sassi Holford)
For most of you, this is your first pop at wedding planning. It can all be a little daunting and there are things only the benefit of hindsight can teach you. So, with that in mind, here are our favourite insider tips, to ensure you're ready for anything!
Extra, Extra
The most hectic part of a wedding day is usually the getting ready part. Your photographer will be there to capture the pre-wedding 'bliss' and the last thing you need is the chaos of screaming kids, a barking dog, a jittery mother of the bride and a constantly ringing phone to deal with. Keep the numbers at your getting ready venue to a peaceful minimum, but always ask one extra non-bridal-party person to be there. Your bridesmaids will be busy with hair and makeup appointments and last minute wedding touches, so your extra set of helping hands can take charge of the kids, the dogs, the phone calls from your florist and anything else they can keep out of your hair. Annnnd breathe!
Oh-bra-di, Oh-bra-da
Have your bra sewn into your dress. No, really. The last thing you want is visible bra straps in your pics, so ask your seamstress to fix your chosen undies to the lining so it won't budge, while doing its job. Genius! (Even if we do say so ourselves!)
Numbers Game
Numbering your RSVP cards on the back before you send them out will save you a ton of hassle! Create a spreadsheet to correspond with the cards, so that when someone sends back their RSVP and their writing is super messy (we all know that person) or if someone forgets to put their name on it (this will definitely happen more than once) the number will tell you everything you need to know. Simples!
Glamour Puss
You don't want your photographer to snap you in your cat jammys, old tattered robe and fluffy slippers, so you're looking forward to choosing a cute 'getting ready' outfit, right? Just make sure you choose a cute button down shirt, a nice silk robe or anything that zips down the front, avoiding garments you need to pull over your head that will risk messing up those gorgeous locks or smudging your freshly done makeup. Yikes!
(Image below: Landon Jacob)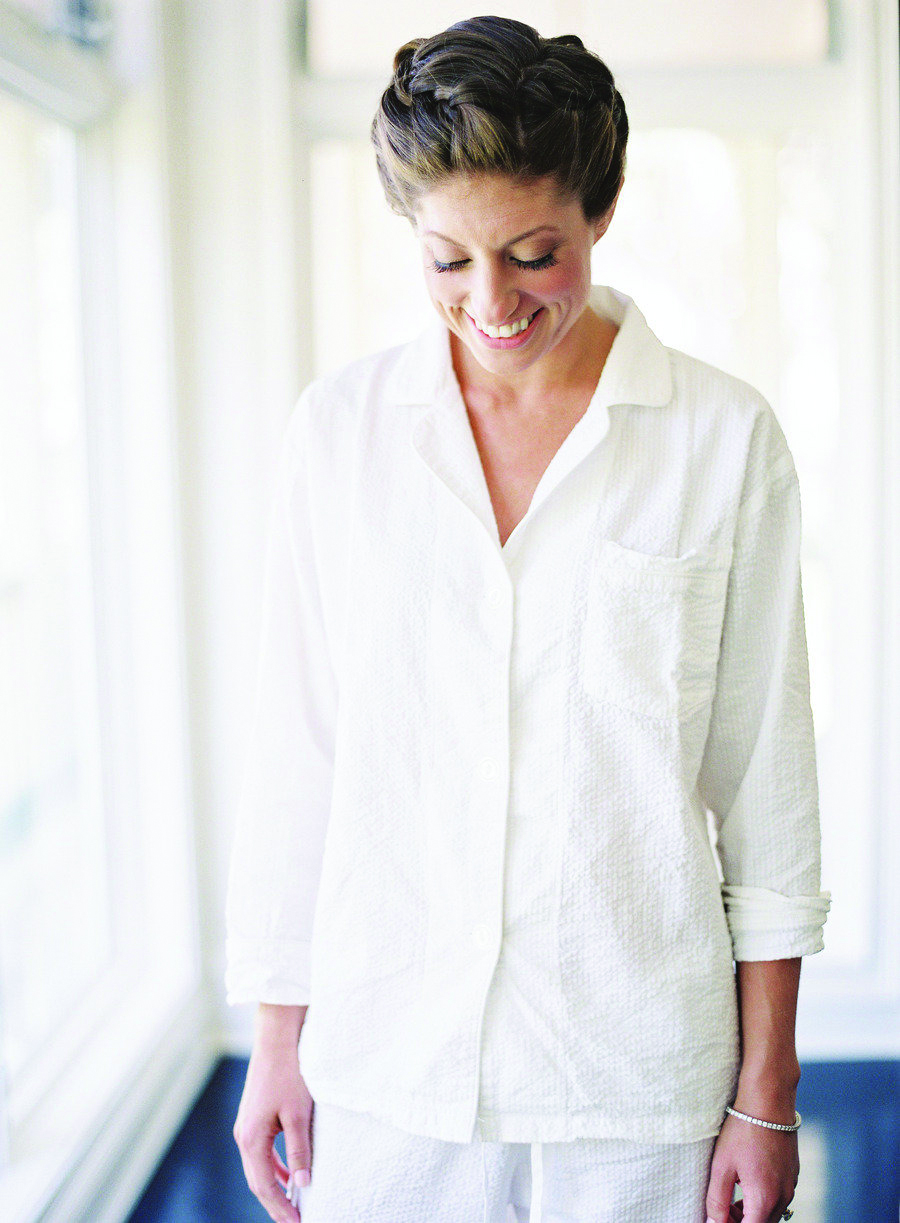 Check It Out
By the time your wedding day rolls around, you'll be the queen of lists and spreadsheets, but make sure to follow this through to the day itself. Prepare a 'day-of' checklist for your maid/man of honour. The last thing you want is to realise you've left your something borrowed on the coffee table and your speech notes in the bridal suite. Arg!
Sock it to me
Want to break in your shoes, but still want them to feel shiny and new on the day? Socks. Yep, wearing some fluffy whites inside your shoes while you potter around the house will help stretch those babies right out, but they won't look 'worn' at the wedding. It's not exactly sexy, we'll admit, but it's for the greater good.
S.O.B (Save Our Bride)
You're all over the 'bridal emergency kit' – now put someone in charge of making sure it's stashed safely under your seat at the reception. And don't just cover the usual bridal emergencies (lippy, compact mirror, needle and thread, perfume, safety pins etc), make sure it also includes the bigger, possibly more vital things like a phone changer and your dancing flats. It will save you running back and forth from your room later and missing any of the action.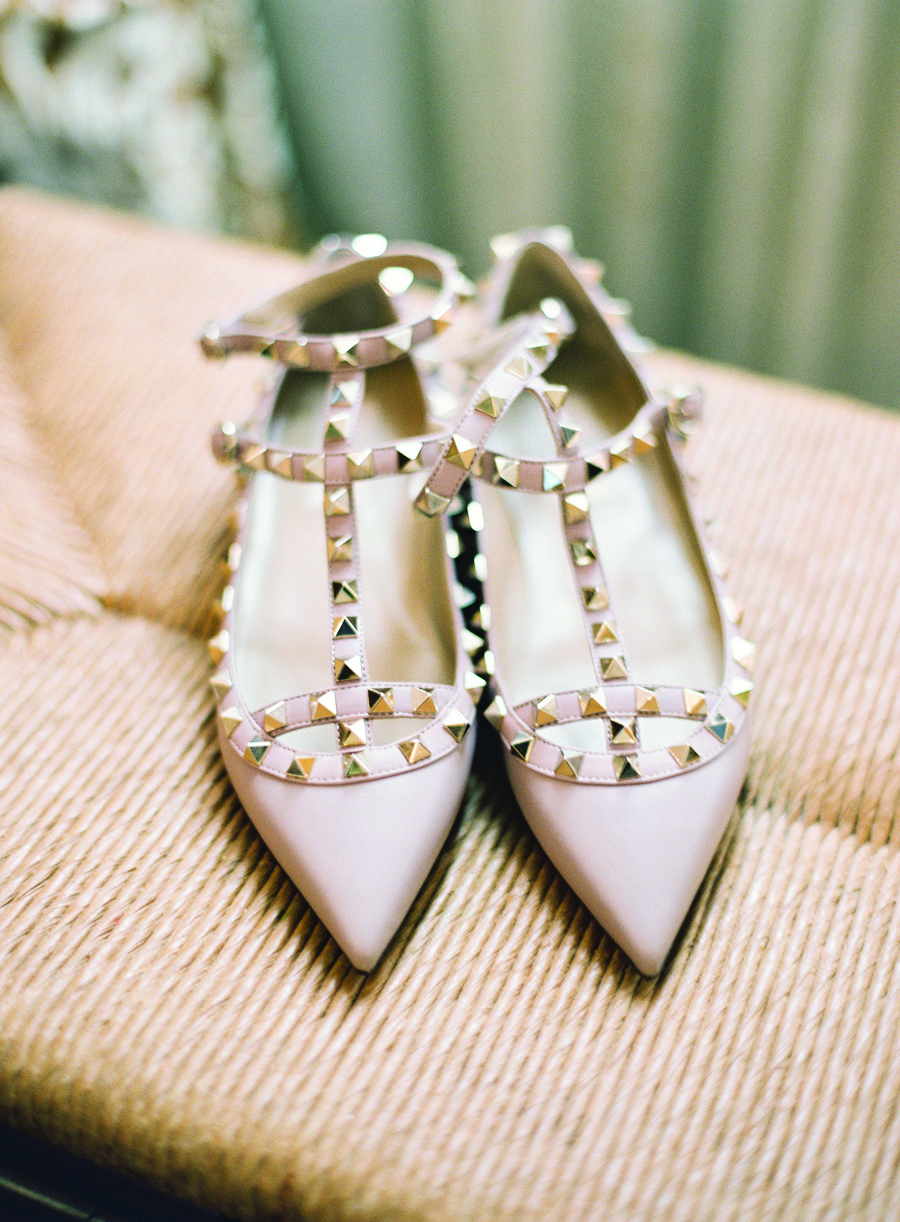 (Image above: Josh Elliott Studios)
Hair Comes the Bride
Wearing a veil and don't feel like running after it in your five inch heels if it's breezy? Get yourself some magnetic veil weights and stop it transforming into a kite if the wind picks up. Even if it's not windy, they'll still look pretty in your veil. Extra glitz you say? Don't mind if we do!
Sole Mate
So, you're getting your wedding photos taken on beautiful lawns or in the forest. Muddy heels? No thank you! Cue, high-heel protectors. Now, we know what you're thinking: 'these sound really naff'. But we promise, they're practically invisible and you don't have to keep them on all the time anyway. Simply pop them on for photos and take them off after. No one will be any the wiser and you won't look like you just came from Glastonbury in your pics.
Happy Snapping
For most people, this is an obvious one, but we can't tell you how many stories we hear of disappointed brides who trusted their family friend to take their photos. Even if they're "really good and half the price", would you have chosen them if they weren't your Dad's golf buddy's son? It's one of the most important decisions in wedding planning, in our humble opinion. After all, when the dust has settled and the corks have popped, your photos are the only enduring part. (Well, hopefully the marriage part too!). You'll spend months planning the details, but it still won't look like all those gorgeous weddings you've been oohing and aahing over in Confetti, if you don't have the right photographer. If you take one thing away from reading this little advice feature, it's this: When it comes to your photographer, don't scrimp and don't settle. Nothing but the absolute best you can afford will do. Trust us.
So there you have it, ten simple, yet useful wedding day tips that are sure to keep you calm and your marbles intact.