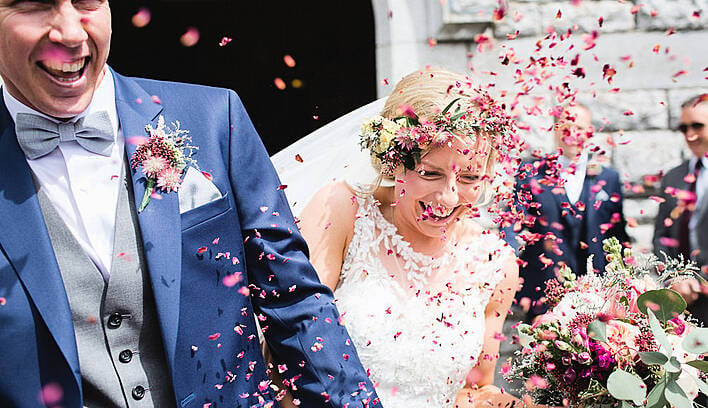 Image above: Kate Gray Photography Flowers: Ina McCarthy for Flowers
Are you getting wed in Cork, but are looking for some Cork wedding vendor inspiration? Everything from venues and photographers, to hair and makeup, we've got your Cork wedding covered!
Image above: White Cat Studio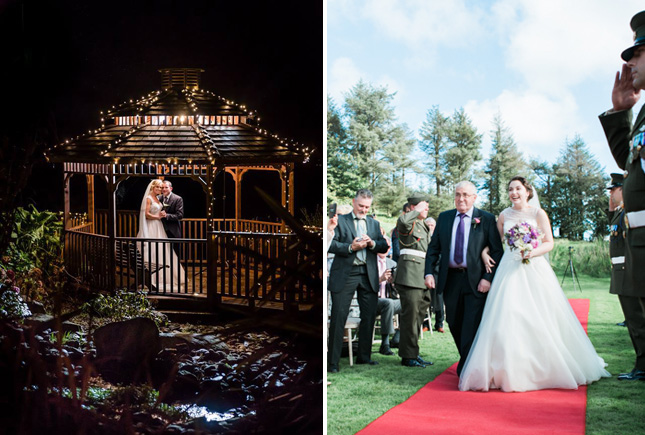 Image on right: Rónan Palliser | Image on left: White Cat Studio
Fernhill House
"Fernhill House is a picturesque venue, set on acres of gorgeous gardens and overlooking the pretty west Cork countryside. Your guests can sip cocktails in the chandelier-lit marquee, while you're off taking amazing photographs in the gardens. Fernhill is cared for by the fourth generation of O'Neill's and they have won many awards for their food and service - they will do all they can to give your guests a real 'wow' experience."
Fernhill has 27 bedrooms, which can be booked out for you and your guests. There are several rooms for you to choose from for your ceremony or meal with wedding packages starting from €49pp and a maximum capacity of 300 guests. A real highlight, is their gorgeous marriage garden - you can say your vows outdoors, in a beautiful setting.
For more info on any packages available, contact their wedding co-ordinator, Caroline Hayes.
T: 023 883 3258
Website | Facebook | Twitter | Pinterest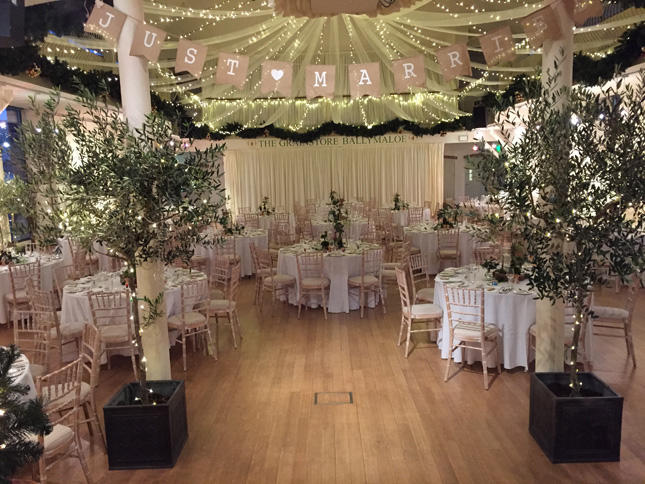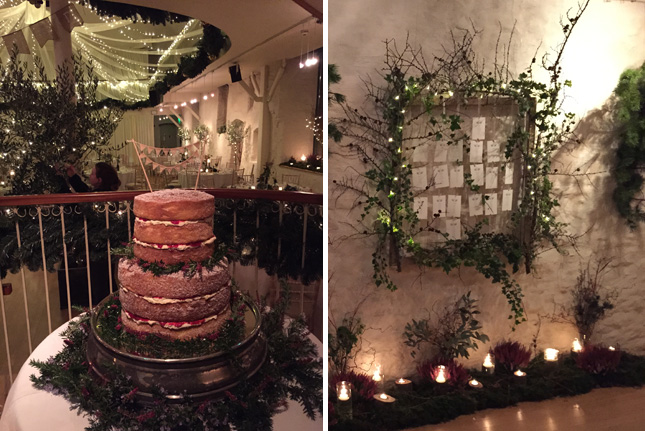 Ballymaloe House
Surrounded by a 400 acre estate, Ballymaloe House is located at just a 30 minute drive east of Cork city. Whatever your wedding style, Ballymaloe can cater for smaller parties in their elegant dining rooms for up to 60 guests or, if a larger wedding celebration is more up your street, The Grainstore caters for 80 to 250 guests.
As part of their wedding packages, Ballymaloe House and Ballymaloe Grainstore offer a wonderful variety of options for entertaining your guests pre or après your wedding day. For couples looking for a more bohemian vibe, Ballymaloe can also offer (at certain times of the year) their unique Big Shed and Drinks Theatre, catering for up to 500 guests.
Wedding packages include:
Exclusive use of Ballymaloe House and the Grainstore for one night.
Personalised menus and table names or numbers.
Wedding menu tasting prior to the wedding, including consultation with their Head Chef and Sommelier.
"Choose Ballymaloe House as the location for your wedding and we will make the organisation as well as your wedding day the most unique and memorable start to married life and a celebration to cherish for eternity."
For more info, contact their dedicated wedding planner, Leila.
T: 021 465 2531
Website | Facebook | Twitter | Pinterest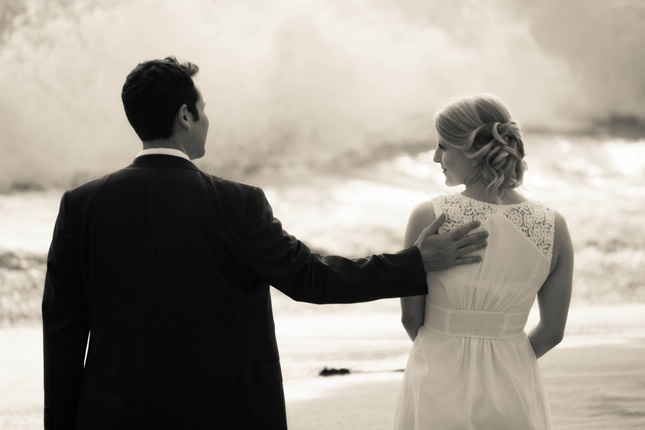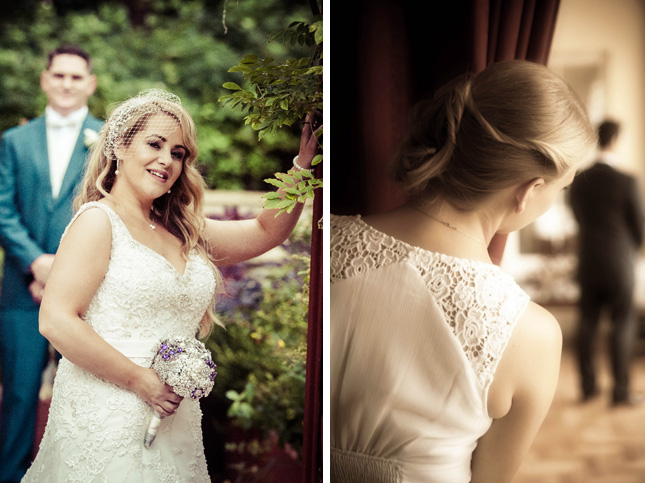 Paul Keeling Photography
Paul is an experienced wedding photographer, based in Tralee, Co Kerry but he covers the surrounding areas, including Cork. "With a background in the catering trade, he possesses all the skills needed to make any bride and groom feel at ease on their wedding day. His unobtrusive shooting style and unique take on the day, means that Paul has helped to create many beautiful memories for the couples that he's worked with. Paul Keeling Photography started as a way of pursuing Paul's passion of photography - he's a people person, as you can see in all of his photographic work."
Paul's style:
Paul has an unobtrusive style of shooting. He prepares well and as a result, you will hardly notice him there. He usually works with a second photographer, this helps the day to run along more smoothly and ensures the capture of your day from two different perspectives. Paul believes in giving a little bit of direction for things such as family and bridal portraits, but endeavours to capture the day in a very natural and unobtrusive way. He can also edit your photos in a vintage style, if you prefer.
Paul's best advice:
"Ask questions! Do you like the photographer's style? After all, that is going to be the style of photography that you will be looking back on for years to come. Ask to see more of his or her work, if necessary. Remember, your wedding day is something that you want to look back on and it should bring little tears of joy and pangs of emotion, not tears of sorrow! If you ask a friend or relative to photograph your wedding, please make sure you let them know your expectations of the day, just make sure that they can match them."
T: 086 194 5710 (daytime)
T: 066 710 3786 (evening)
Website | Facebook | Twitter | Instagram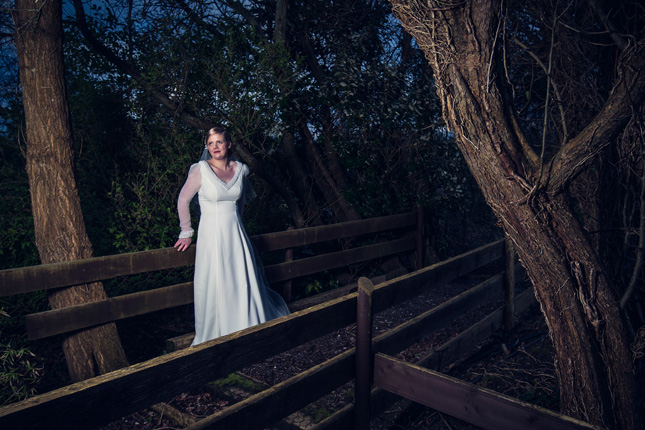 Image above: David Hogan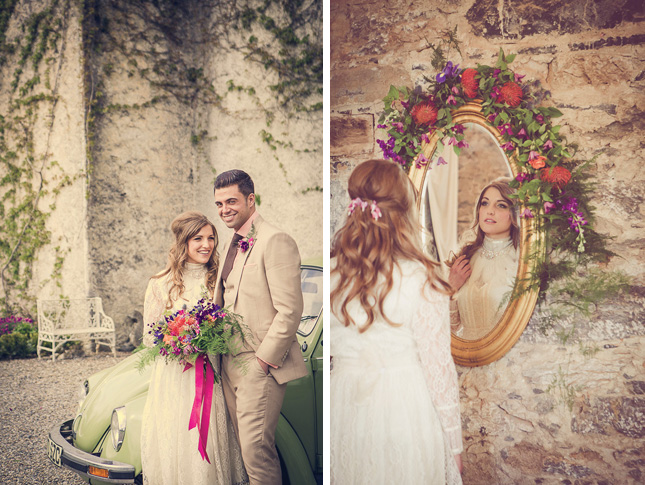 Images above: In Love Photography
Bella Bleu Bridal Boutique
Bella Bleu stock exquisite vintage dresses from the 1920s to 1970s, all beautifully cleaned, restored and sourced from all over the world - from New York to Paris and new made-to-measure dresses. "We stock some fabulous designer gowns made-to-order from hip, new designers - both Irish and International but exclusive to us in Ireland. In addition, we carry Ireland's most fabulous range of bridal footwear and accessories from gorgeous, glamorous international designers, unlike anything else to be found. At Bella Bleu we believe that shopping for 'the one', should be the most luxurious and decadent experience of a bride's life and we pledge to spoil our brides rotten in preparation for what should be after all, the most beautiful day of your life. We sincerely hope that you will say 'I Do' to a date with us and browse our fabulous collection both online and at our boutique."
Bridal trends for 2016:
"We will see more plunging necklines and deep v-necks with shorter hem lines, including tea length, high-low skirts and mini dresses. Neutral tones like Champagne, nude, peach and blush coloured dresses with softer fabrics, such as chiffon and silk crepe, are definitely in for 2016. Also a classic that's making big revival at the moment is the polka dots/shower of hail effect."
Bella Bleu's best advice:
"When choosing your dream dress, it's always a good idea to try on a number of different looks, styles and fabrics, so that you can eliminate certain dresses to help make your final decision. When bridal dress shopping, it's advisable to bring a small number with you, a maximum of three is what I would suggest, as voices and opinions can overwhelm and confuse the bride-to-be. It can be helpful to try veils and accessories with your dress, to help give you the overall look. Give yourself plenty of time, the average wedding dress can take 6-7 months to be made and you will need to budget time in for alterations."
T: 021 427 9643
Website | Facebook | Twitter | Instagram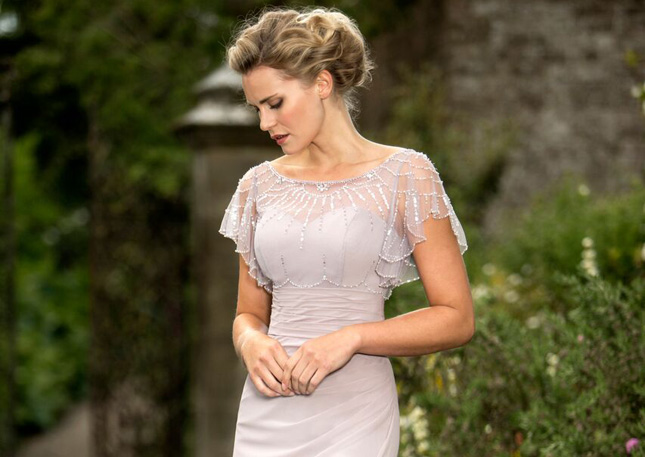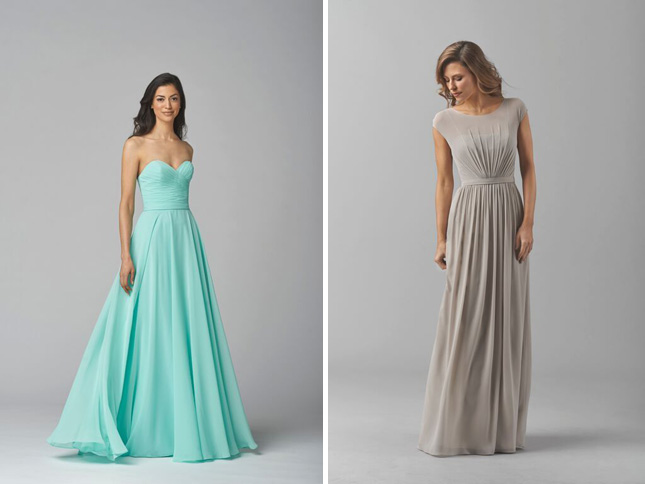 Chantilly Lace Bridesmaids
Based in the heart of Limerick city, Chantilly Lace offer a fab selection of exclusive bridesmaid dresses, that will flatter every figure. They stock a wide range of designs including JLM Couture, True Bride Luna, Watters, WTOO, Christina Wu and Seahorse Girls. "If you are looking for an exclusive, unique and beautiful bridesmaid dress, then look no further. At Chantilly Lace, we pride ourselves on offering a personal one-to-one service with expert knowledge of bridesmaid dresses, ensuring you find the perfect dress and accessories to suit your bridesmaids, and your big day. While we are based in Limerick, we work with bridal parties not only across Ireland but worldwide."
Bridesmaid trends for 2016:
"Tea-length dresses with tulle or chiffon for a tutu inspired effect and one-shoulder or strapless dresses are perfect for showing off just the right amount of skin. The one-shoulder will give you the best of both worlds, while still looking classic and elegant. Capped sleeves are another alternative to strapless gowns - barely there sleeves flatter the shoulder, while offering enough coverage. Mismatch dresses, one colour in different styles, one style in different colours or different shades of neutrals/pastels - rules are there to be broken!"
Chantilly's best advice:
"Don't bring your entire bridal party into the shop, the first time you start looking - take your Mum and maybe your chief bridesmaid and have them help you narrow down your initial choices. Once you have your favourites, invite the rest of the party and we can set aside those styles to show them. Once ordered, dresses can take anything between 12 to 18 weeks to arrive so brides should aim to have the dresses at least 4 weeks before the big day. Be sure you factor in time for alterations as you don't want to be worrying about this the week of the wedding. Also, do some pre-shopping research - this will ensure the best shopping experience and it can save you and your bridesmaids time trying on different dresses."
T: 061 311 956
Website | Facebook | Twitter | Instagram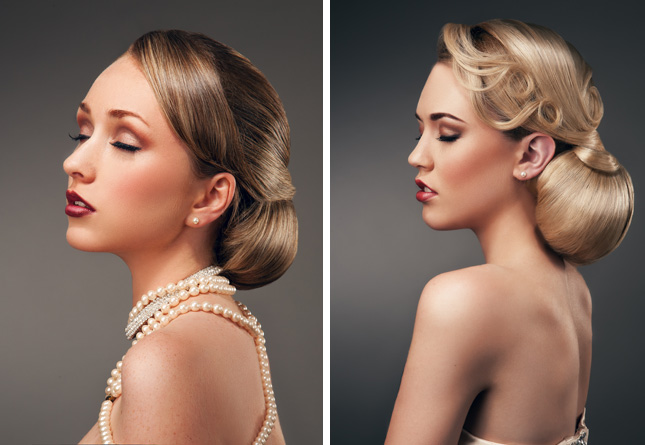 Wayne Lloyd Hair
Wayne has over 30 years hairdressing experience and moved from London to west Cork in 2007. He is a proud member of Team Ireland and the Intercoiffure Fashion Team, and represents his craft both nationally and internationally. Their professional team will create traditional or modern wedding looks for the bride and bridal party on your special day, whatever your style, they have you covered.
"Our Bridal Packages are available on request and our stylists can work from any of our hairdressing salons in Cork, or upon request (and depending on destination), from the location that the bridal party will be leaving from on your wedding day.
T: 021 427 4234 (Cork city) // 023 884 1140 (Bandon, Co Cork) // 028 25 944 (Ballydehob, west Cork)
Website | Facebook | Twitter | Instagram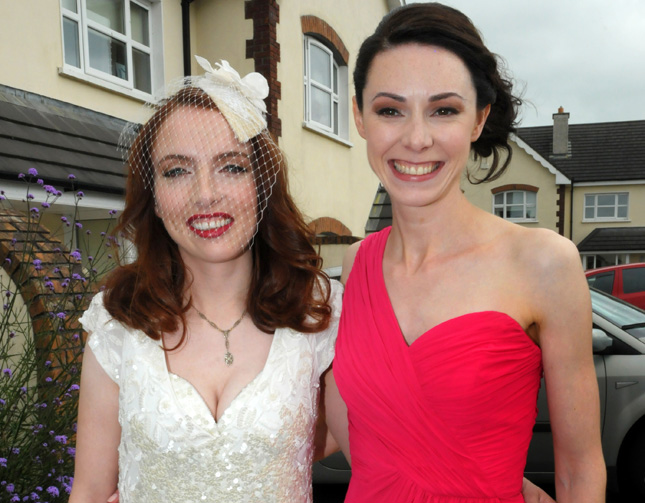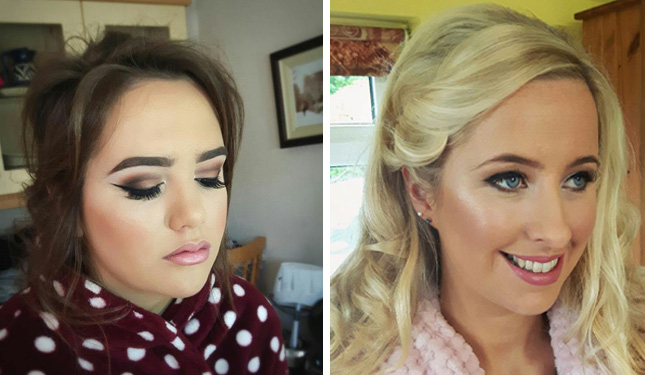 Christine O'Connor Makeup
Christine started out in makeup because she always had a passion for it and she then decided to pursue it through professional training. "After Makeup Artistry and Beauty Consultancy, I then qualified in fashion and photographic, airbrush and bridal makeup. Throughout my career I've worked with well known personalities from Dee Devlin to Angela Scanlon. I adore what I do, especially bridal makeup – it's always unique and special, and I've been lucky enough to receive awards for my work. I love the trials and exploring makeup styles with the brides to create that perfect look for her. It's so rewarding making a woman feel like a goddess!"
Christine's best advice:
"Get a trial! You want to find an artist whose style you like, and also find the right products for your skin. Before your trial, research! Scroll through Instagram or flick through magazines and save any looks you like to show your artist - makeup is visual, so it's a lot easier to show them rather than explain what you're looking for. Check out the trends and be open-minded, but also incorporate your own preferences so that you feel like yourself. Start taking care of your skin in the lead up to your trial and the wedding as you'll want your skin in its best condition for the day and in a similar condition for testing products."
Website | Facebook | Twitter | Instagram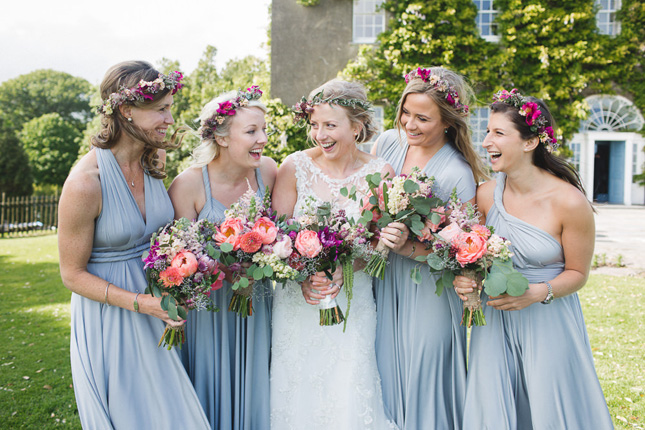 Image above: Kate Gray Photography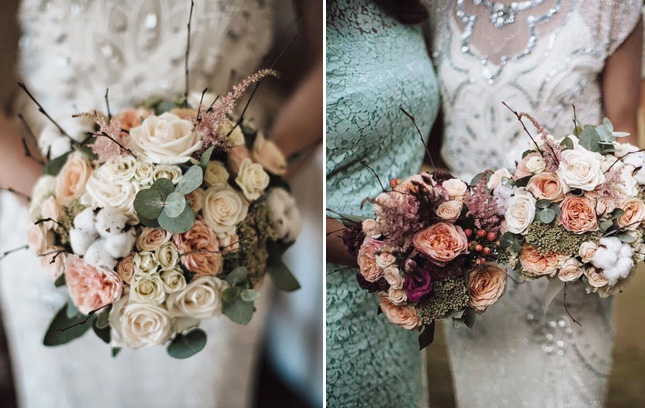 Ina McCarthy for Flowers
Made up of Mother-Daughter duo, Ina and Rachel, Ina McCarthy for Flowers was founded in 2006 and has decorated over 500 weddings and still counting. Ina McCarthy for Flowers is a bespoke flower shop and wedding specialist in east Cork. "With over 25 years experience, we can create romantic, classic, glamorous, modern, bespoke, vintage, country or any alternative style for your day, suiting your budget.We focus on each bride's unique vision and style by providing customised design and personalised service. We cater for all weddings including church and venue ceremonies and offer a gorgeous selection of bouquets, ceremony designs, reception centre pieces, floral cake decorations, props and more. You can count on our professional and skilled team to personally tend to all your floral and décor needs on your wedding day."
Flower trends for 2016:
"Natural, lavish and that 'gathered from the garden' look is in! It features garden flowers, grouped in loose gatherings with berries and draped foliage. Rich in textures and filled with pink, blush and contrasted with rich plums and crimson. Loose, free flowing and informal. A bit of sparkle doesn't go a miss. A rich combination of sheen and sparkle with white and ivory flowers to add a bit of contrast to your bouquet. Gold, silver, copper, platinum, bronze and rose gold can all be mixed to provide this trendy luxe look. Bright and festival vibes are also in; flower crowns made with fresh flowers are still in and fab. Lots of colour and textures with flowing ribbons."
Rachel and Ina's best advice:
"Don't follow the over-done trends - take the look and feel of the flowers into account and find something you really love instead! Also really think about your colour combinations as sometimes, a not-so-obvious choice can be amazing."
T: 021 461 3807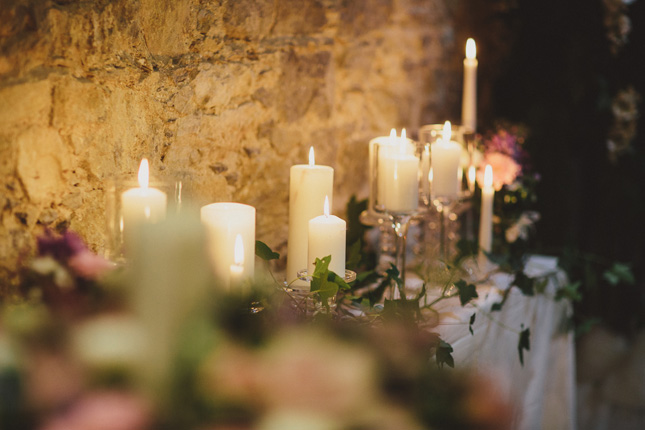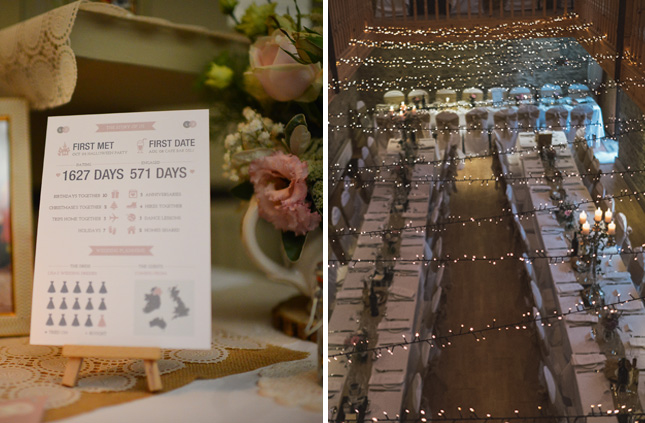 To Have & To Hold
To Have & To Hold provide a professional and dedicated service to those who wish to create a stylish wedding. They are experts in wedding planning and venue styling-promising great service with tailored packages to suit your requirements. For their clients who are based in Ireland, they have a showroom in Northpoint Business Park, Cork, where they carry a large range of wedding props and accessories for all types of weddings."Our aim is to help you to plan an elegant, creative and fun wedding, that reflects your own personalities and style. We love what we do, working with couples from near and far to help them make their dream wedding a reality. About half of our  clients are typically based overseas, looking to get married in Ireland and they rely on us to do all of the running around and leg-work for them. We normally work with them to source a venue, catering, music and décor but from time to time there are a few odd requests included in their requirements that really challenge and stretch us."
Their best advice:
"The first meeting is very important, as this is where we begin to explore if we are the right match for each other - there needs to be good chemistry between us and the couple, as we often spend months working together. Once we've established that we will proceed, we then spend time understanding the type of wedding each couple wants, including the number of guests and the budget that they have. All of these are important elements to understand so that we can then begin from a good solid base. Often, when couples live abroad, we keep in touch using email and skype, it's always fun to see the months of planning and organising come together on the day!"
T: 021 481 0300 // 087 280 0250