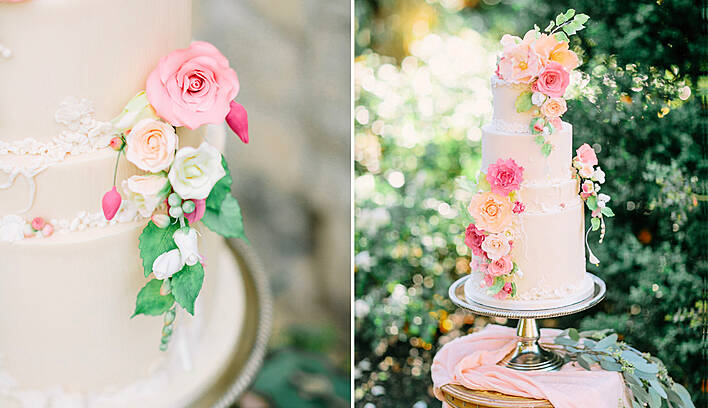 Above: Into the Light
The whole wedding cake sitch getting you down? Between fondant and buttercream, a naked cake and biscuit cake, three tiers or four?! - argh so much choice! We're here to pick you right back up, because in this Confetti promotion, we asked six of the best to show us their fave pieces of edible art! - Delish!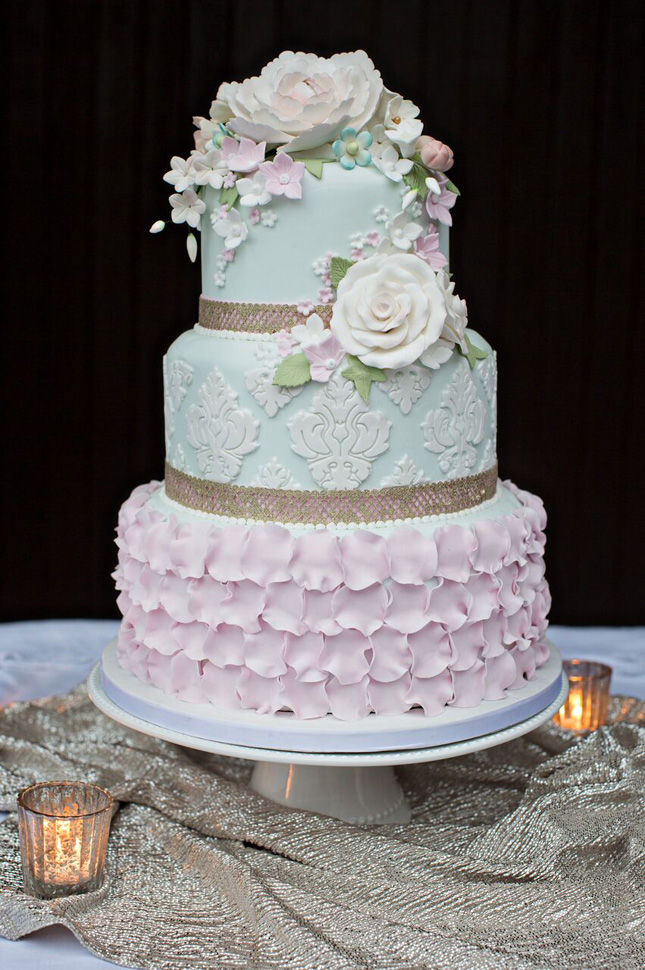 Image above: Joanne Murphy
The Cake Maker: Kelly Ging of Kelly Lou Cakes
The Cake: "Our Katherine cake is a pretty, shabby chic style cake. The bottom tier is covered in sugar rose petals, the middle tier is stencilled and the top tier is adorned with colourful handmade sugar flowers."
Why it's Kelly's favourite: "I love the prettiness of it and the pastel colours –  it's a break away from the traditional white or ivory wedding cake."
Kelly's style: Pretty, vintage, elegant
Find me here: kellylou.com, Facebook, Twitter, Instagram, Pinterest, Snapchat: kellyloucakes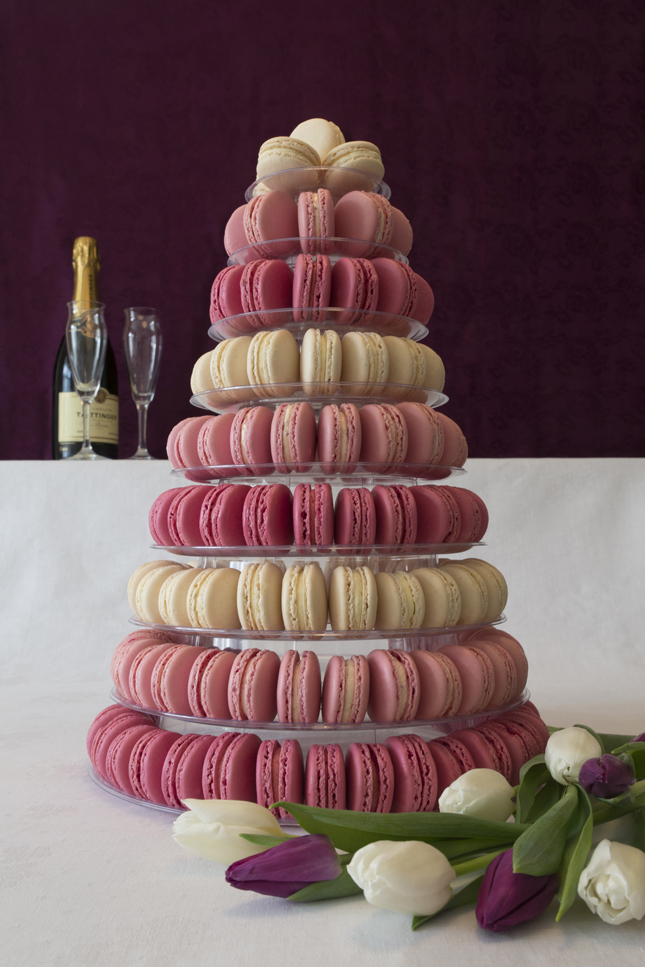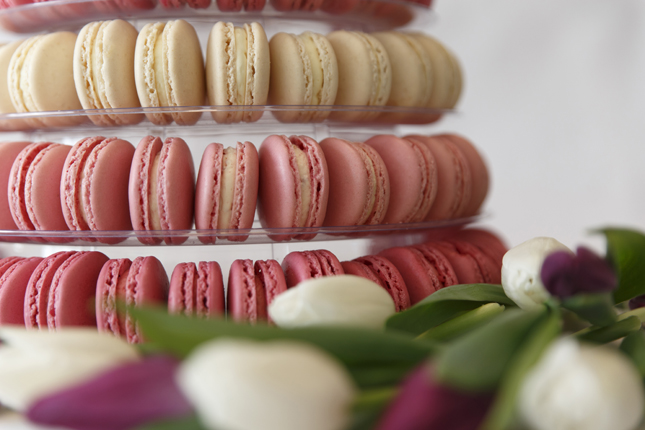 Images above: Steven Mc Namara of ROJI
The Cake Maker: Andrea Mc Namara of Macarons By Andrea
The Cake: "Macarons are both luxurious and dainty at the same time, making them the perfect centre piece for your wedding. These particular ones are made with fresh raspberry, rose and vanilla. However it's possible to choose from an array of colours and flavours, ensuring that all your guests will be spoiled for choice. Macarons are naturally gluten free and they contain free range egg whites, ground almonds, sugar and are filled with either buttercream or chocolate ganache."
Why it's Andrea's favourite: "I love the versatility of macarons and they always look pretty, no matter what colour combination."
Andrea's style: Flavoursome, elegant, timeless
Find me here: macaronsbyandrea.com, Facebook, or email [email protected]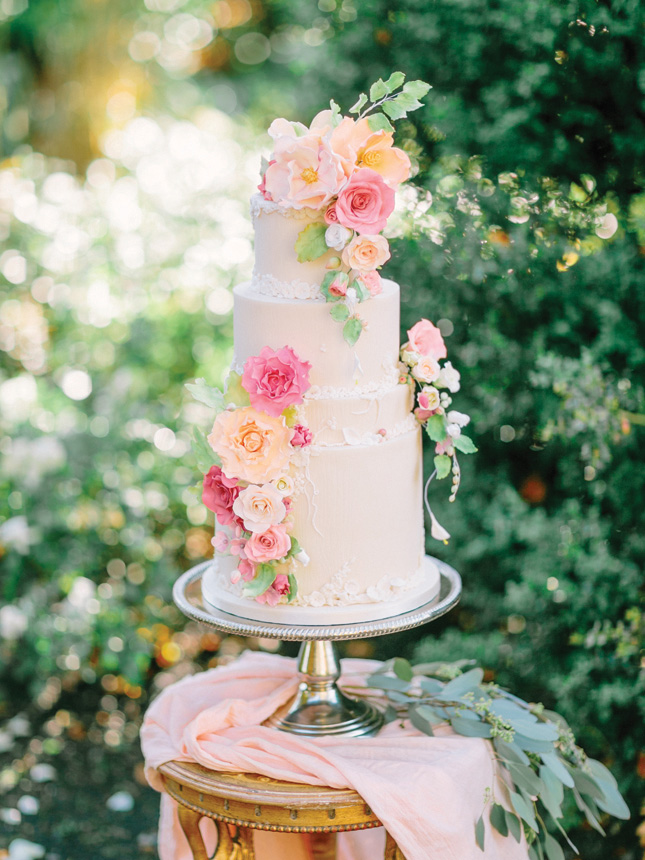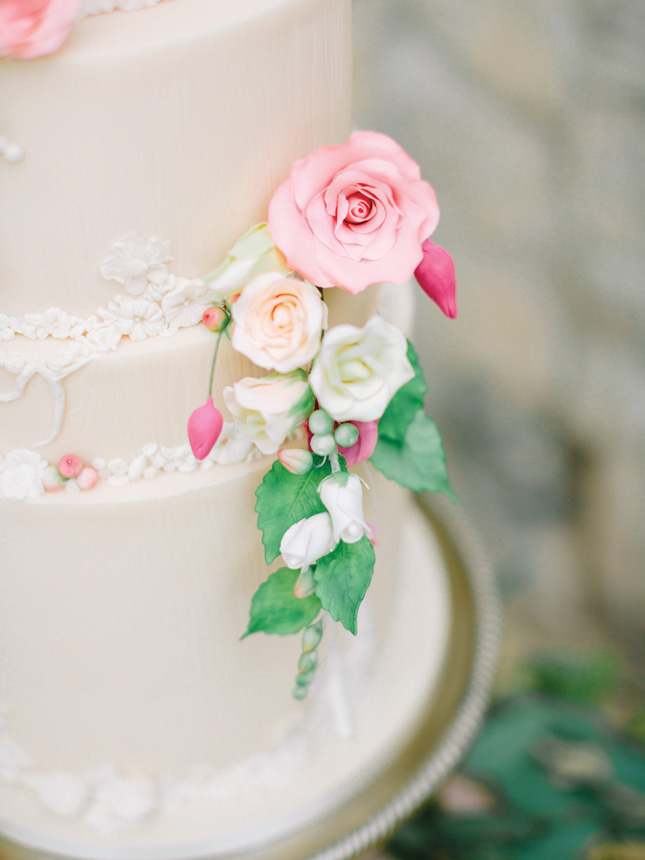 Images above: Into the Light
The Cake Maker: Jen Rojas of Cupcakes and Counting
The Cake: "Beautiful botanicals are the main inspiration for our wedding cakes. With this wedding cake, we have combined different types of edible sugar flowers to create a stunning and eye-catching floral display. The sugar flowers and other details on this cake have all been meticulously designed and handcrafted to match the theme of the wedding. We mostly use pastel colours to give our wedding cakes a soft and gentle feel. Here we have used nude, deep raspberry pink, deep coral, ivory and white hues to create a dreamy, spring floral design."
Why it's Jen's favourite: "I love everything floral and this wedding cake is a testament to my deep affection for flowers. I love decorating cakes with handmade, delicate sugar sculptures. I like to recreate nature's blooms and turn them into edible art."
Jen's style: Floral, contemporary, chic
Find me here: cupcakesandcounting.com, Facebook, Twitter, Instagram, Pinterest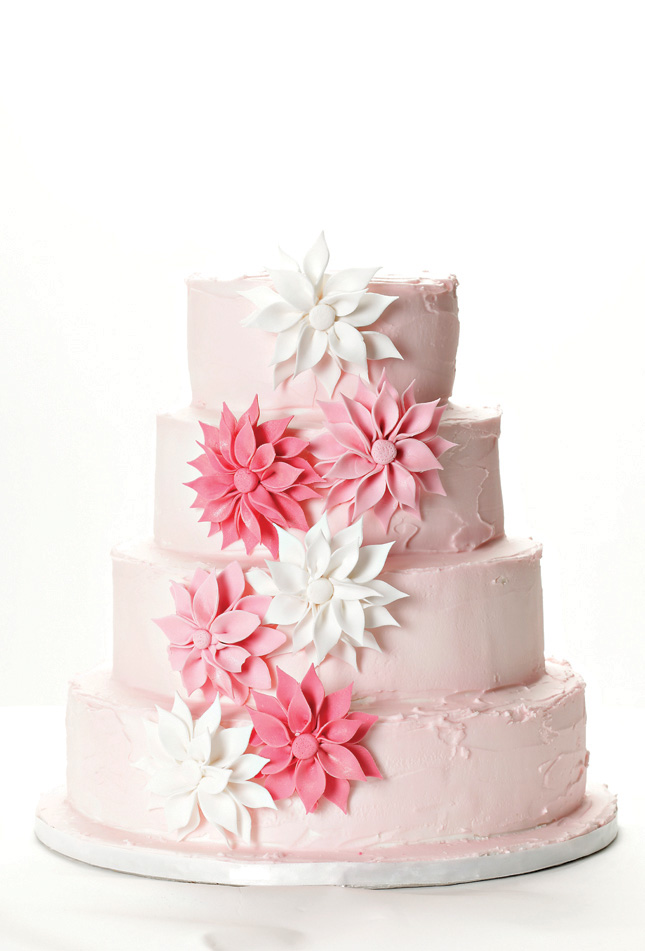 The Cake Maker: Gina Oglesby of Simply Elegant Cakes
The Cake: This pretty, soft-iced dusty pink cake oozes romance! The cake is adorned with gorgeous pink and white sugar flowers adding a little bit of rustic charm to it.
Why we love it: We love the various shades of pink on the cake, it's extremely romantic and pretty.
Gina's style: Classic and bespoke wedding cakes made to order.
Find me here: simplyelegantcakes.ie, Facebook, Twitter, Instagram, Pinterest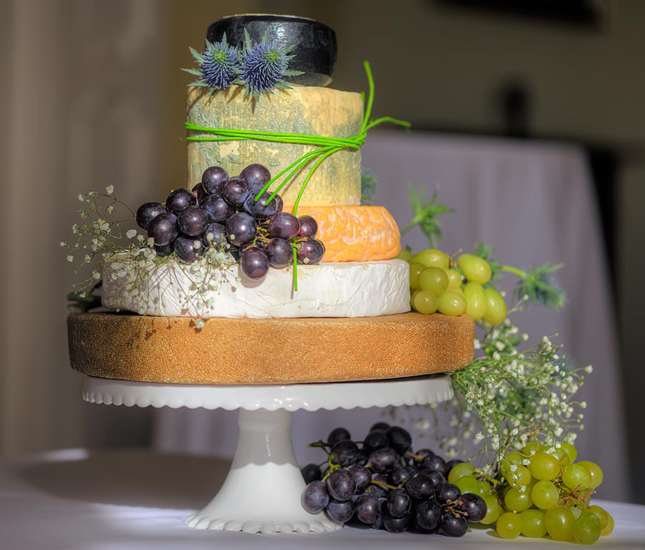 The Cake Maker: Maja Binder of The Little Cheese Shop
The Cake: A fun alternative to the traditional wedding cake, this cake was made with all irish cheeses including sheep, goats and cow. Maja finished the look off with some grapes and baby's breath.
Why we love it: We love the versatility of a cheese cake and they will work especially well if you're going for a rustic, bohemian vibe for your wedding.
Maja's style: A rustic, contemporary and savoury twist on traditional wedding cakes.
Find me here: thelittlecheeseshop.ie, Facebook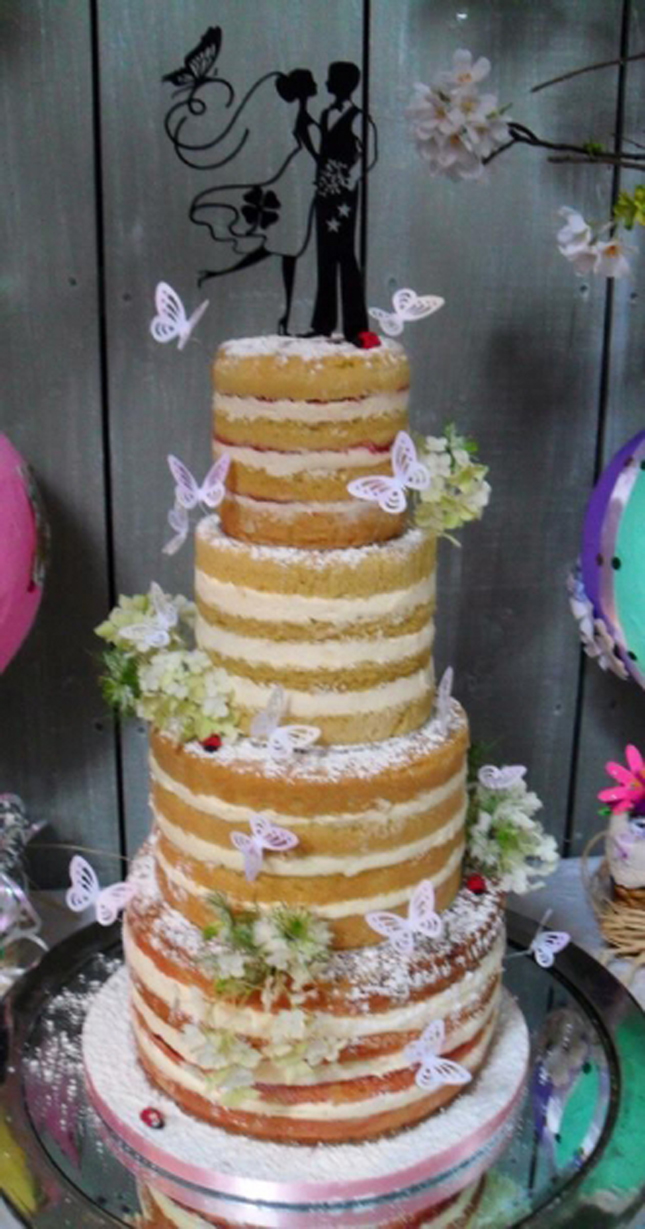 The Cake maker: Niamh Geraghty and Bernie Lynam from Perfectionist Confectionist    
The Cake: "Whether you just don't like sugar paste or you love the rustic 'what you see is what you get' look, a naked cake is a gorgeous option, that allows you to have a cake with a difference but it still fits the classic model most people are used to. This cake (pictured) was made up of a 10" Raspberry Swirl, 8" Baileys, 6" Zesty Lemon and a 4" Peanut Butter and Jelly cake."
Why it's Niamh's favourite:  "I think it's our favourite because we had such fun with the bride and groom (Rebecca and Wes).  They were beyond relaxed and the most important aspect of their cake was that Wes got a peanut and jelly tier (all for himself)."
Niamh's style: Quirky, contemporary, fun
Find me here: perfectionistconfectionist.com, Facebook, Twitter, Instagram, and Pinterest