A Confetti promotion
If you haven't heard, Ballymagarvey Village is our beautiful Venue of the Month for April 2019, and for more than one good reason. With that in mind, we thought we'd bring you just seven of the reasons to get married at this stunning Meath venue.
The Unique and Historic Setting
Ballymagarvey is steeped in history and set within acres of beautiful, unspoilt countryside. We have lovingly restored the former flax mill village to an exceptionally high standard, transforming the historic outbuildings into charming spaces. Our Courtyard would once have been a hive of farmyard activity, with animals, carts, and the sights and sounds of Irish country living. Today, the Courtyard cottages overlook this gorgeous central space, a fantastic place for guests to mingle between the celebrations. The history, vision, love and dedication of the Ballymagarvey family is obvious the moment you step into our world.
Get Ready in Style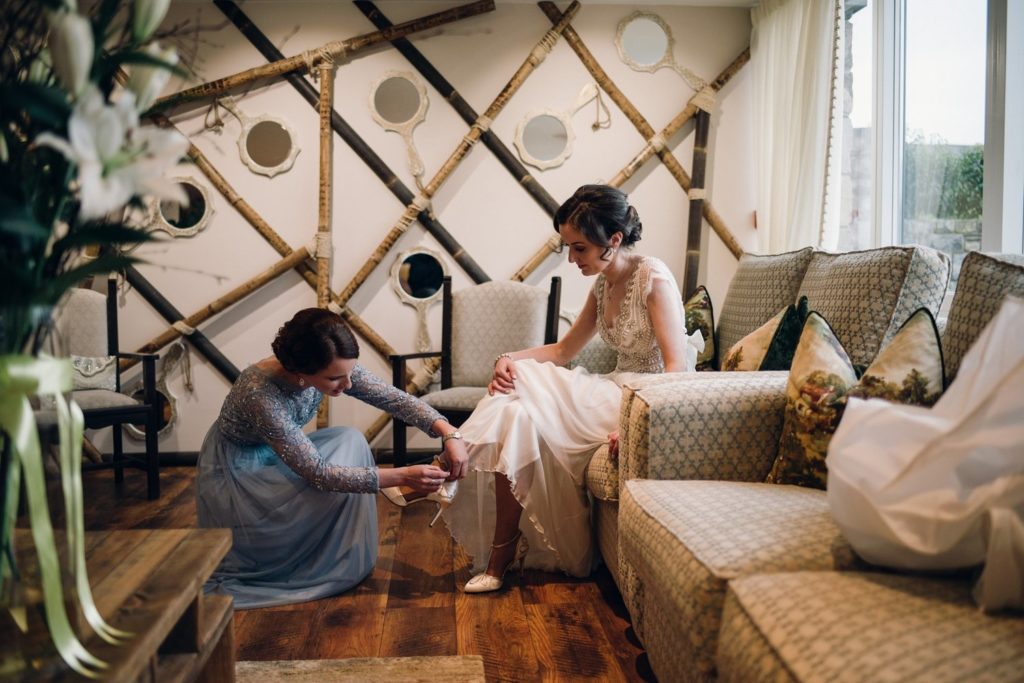 The Barn and The Coach house preparation rooms offer our couples the option getting ready on site, where they can enjoy a relaxing and stress free morning getting pampered and prepped ahead of the celebrations. The homely décor and space creates the perfect atmosphere, where you will enjoy a delicious wedding breakfast in the comfort of this home form home.
The Banquet Hall of Dreams
Our stunning banquet hall is a true fairy-tale setting for your wedding day. The twinkling fairylights, rustic stone walls, exposed beams and original cast windows give the room character that is hard to rival. We change the décor seasonally, with cherry blossoms, autumn leaves and bare branches to match the landscape outside. This room has a truly magical feel, and is loved by everyone who passes through our doors.
Picture Perfect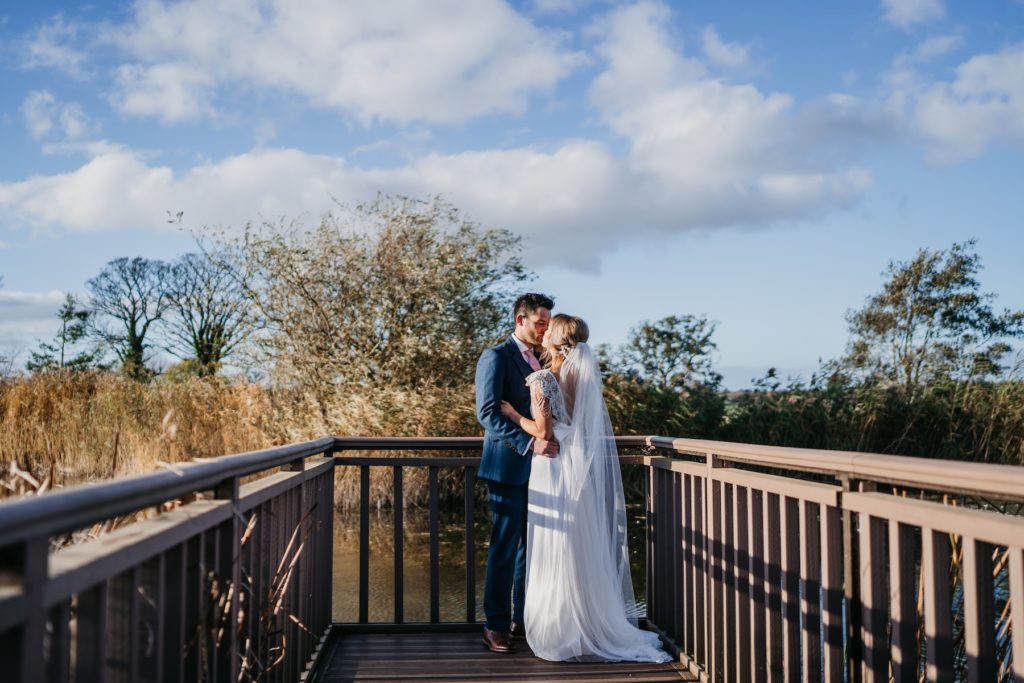 Set in the heart of the Boyne Valley, the grounds at Ballymagarvey Village are a visual delight, with a stunning photo opportunity at every turn. Our wooded grounds and landscaped gardens look beautiful in every season. Stroll through the courtyard, enjoy a romantic moment by the pond or waterfall or get a night time shot under our famous chandelier tree. Take advantage of the Manor House with its medieval round tower, the ideal backdrop for formal shots or have your "first look" captured in Lisa's secret garden.
A Ballymagarvey Feast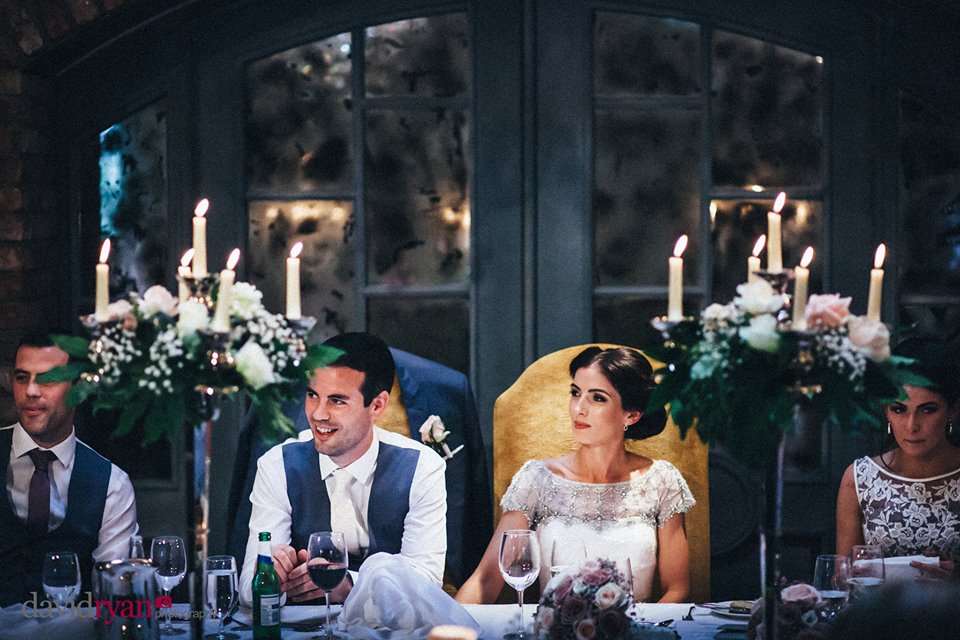 We know the importance of exceptional, quality food and service as part of your wedding day, which is why our Head Chef and his fantastic team are dedicated to providing a gourmet and memorable experience for both you and your guests to enjoy. We source the best seasonal, local produce from the famous Boyne Valley region and provide a variety of menu options. The synchronised service carried out by our friendly team will add the WOW factor for all your guests.
The Team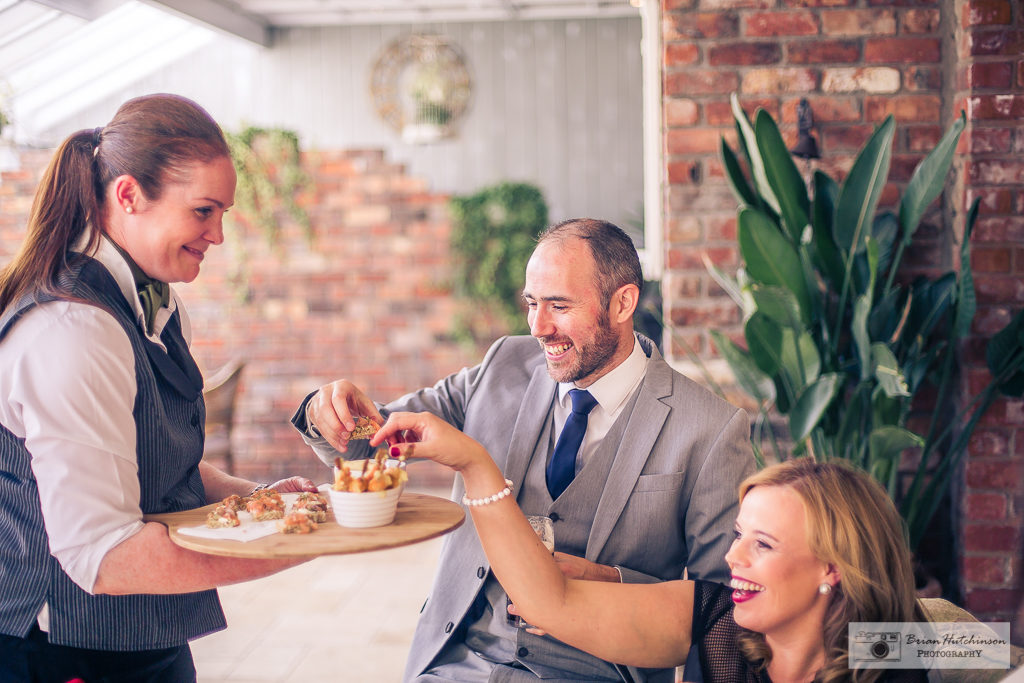 The constant feedback we receive from our couples is praise for our team here at Ballymagarvey. The warm welcome our guests receive is completely genuine. Every one of our staff make a huge effort to raise the bar of Ballymagarvey, in a joint effort to give our couples a truly unforgettable day. There is something so special about Ballymagarvey Village; guests often comment that they can't put their finger on exactly what it is; but we all feel it.
Award winning venue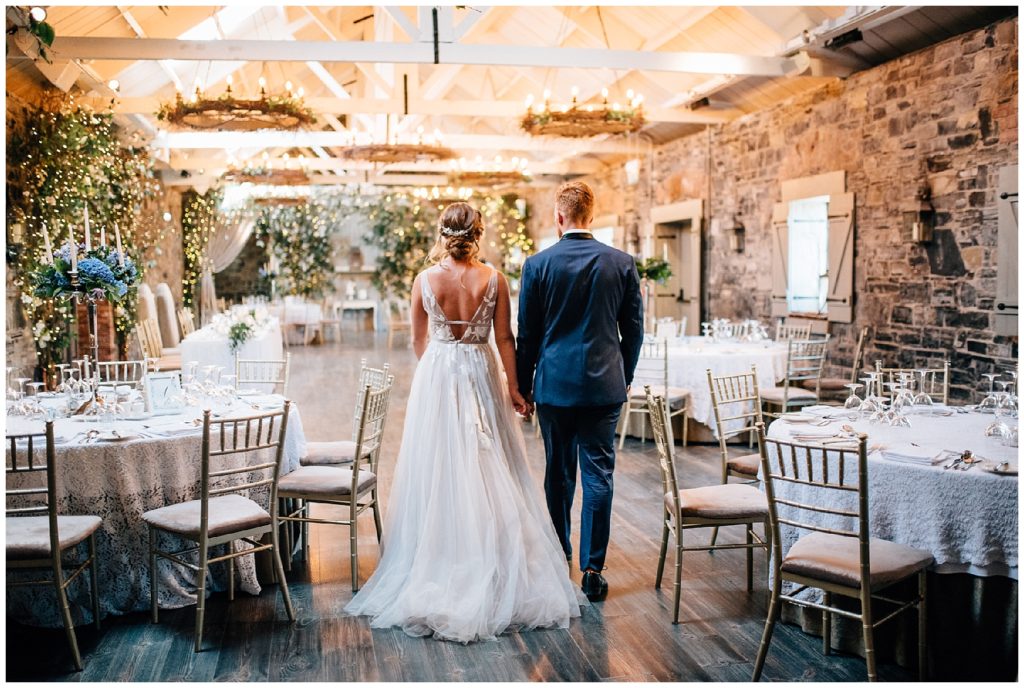 In February this year, we were delighted to win 'Best Exclusive Venue' and 'Overall Venue of the Year'. We were delighted to win these prestigious awards. The awards recognise the professionalism, dedication, exceptional service and all round excellence of wedding venues and suppliers. It is a great achievement for Ballymagarvey and gives us valuable recognition.