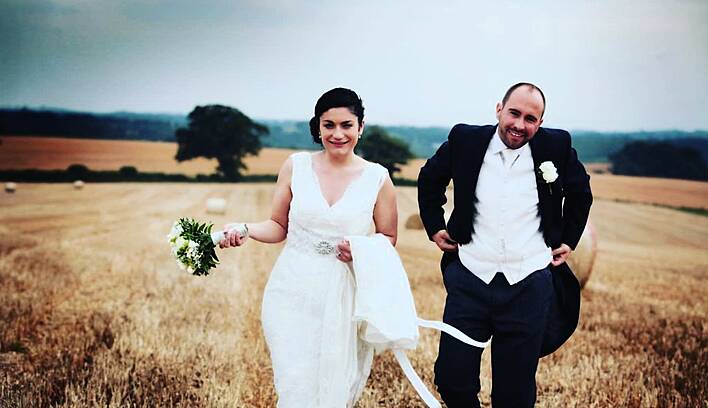 The Calves Field is perfectly located as a base for Ashley Park House, Cloughjordan House and Coolbawn Quay. We love hosting wedding guests and in particular brides, grooms and their extended families as they embark on their wedding journey. It feels like only yesterday that my husband and I got married in the magnificent Coolbawn Quay, just a few miles away.
The concept of hosting Pre Wedding Groups at The Calves Field was born out of a necessity from our own wedding day. As I am from the local area and my husband is from Dublin, we required accommodation for Ciaran's immediate family prior to and over the course of the wedding. To facilitate this, I went with tradition and moved into my Mam and Dad's house across the road while Ciaran hosted his family at The Calves Field. It was very important for Ciaran that he recreate a 'home away from home' thus creating precious moments with his family as he embarked on his journey to become groom. The house accommodated comfortably three generations of his family, with the groomsmen arriving that morning to help with the final preparations. A neighbour, who is also a caterer, also very kindly delivered breakfast to each house on the morning of the wedding which was fantastic as it made the morning very relaxing and stress free. We drew on this experience to create what we refer to as 'The Pre Wedding Package'.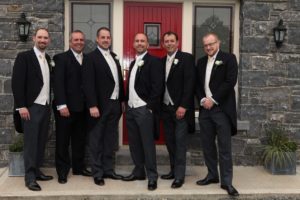 Each time I prepare the house for a bridal party of their very close friends and family, which I absolutely love doing and get so excited about, I draw on my own experience as a bride, what was important to my fiancé and I, what made the whole experience so relaxed, easy and enjoyable, what was essential and what I could have done without. I love to add personal touches such as fresh lavender from the garden on each towel and a personalised note to the bride and groom, as I feel it adds to the home away from home vibe. I get quite emotional when I see and hear how happy my guests are and how at home, welcome and special they felt having experienced part of their wedding journey at The Calves Field. My No.1 goal as owner of this property and host to my guests is to ensure that they feel very special, very welcome, very well looked after from the moment they contact me to the moment they have completed their stay and in fact, far beyond that.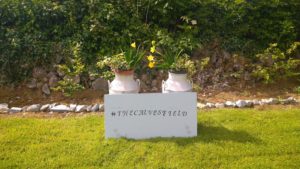 Pre Wedding Package Rates:
Weekend Rate Total = €1,200  / Weekend Rate Per Person = €150
Mid Week Rate Total = €1,120 / Weekend Rate Per Person = €140
Includes:
Entire Property Exclusivity for 2 nights
4 bedrooms and 3.5 bathrooms
2 x bespoke breakfasts supplied and delivered by local caterer
1 x bespoke evening buffet meal supplied and delivered by local caterer
Accommodation for 8 adults for 2 nights
Complimentary Prosecco on arrival
Mature extensive gardens with Bridal Arch for exquisite pre wedding photography
Ample natural light and space for Hair and Make-up prep
Close proximity to Ashley Park House, Coolbawn Quay & Cloughjordan House
Home Away from Home vibes
Egyptian Cotton Bed Linen and Luxuriously fluffy towels
Late Checkout
Local suppliers contact details including Taxi, Hair & Make Up Artists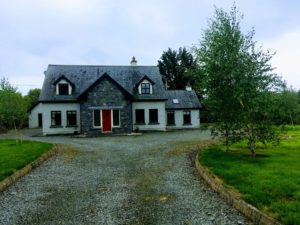 7 reasons to book your Pre Wedding Group at The Calves Field:
Create those precious and intimate family moments as you embark on your wedding journey
Enjoy home away from home vibes in an idyllic, picturesque location
Exclusivity of the entire property for the duration of your stay
Perfectly located by three exquisite wedding venues, Ashley Park House, Cloughjordan House and Coolbawn Quay
Complimentary Prosecco on Arrival
Bespoke Catering delivered to the door including evening meals and breakfast allows you to truly kick back and unwind.
The intangiable personal touches born out of an absolute passion for hosting and all things wedding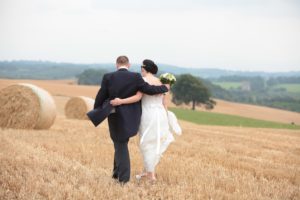 For more information http://www.thecalvesfield.com