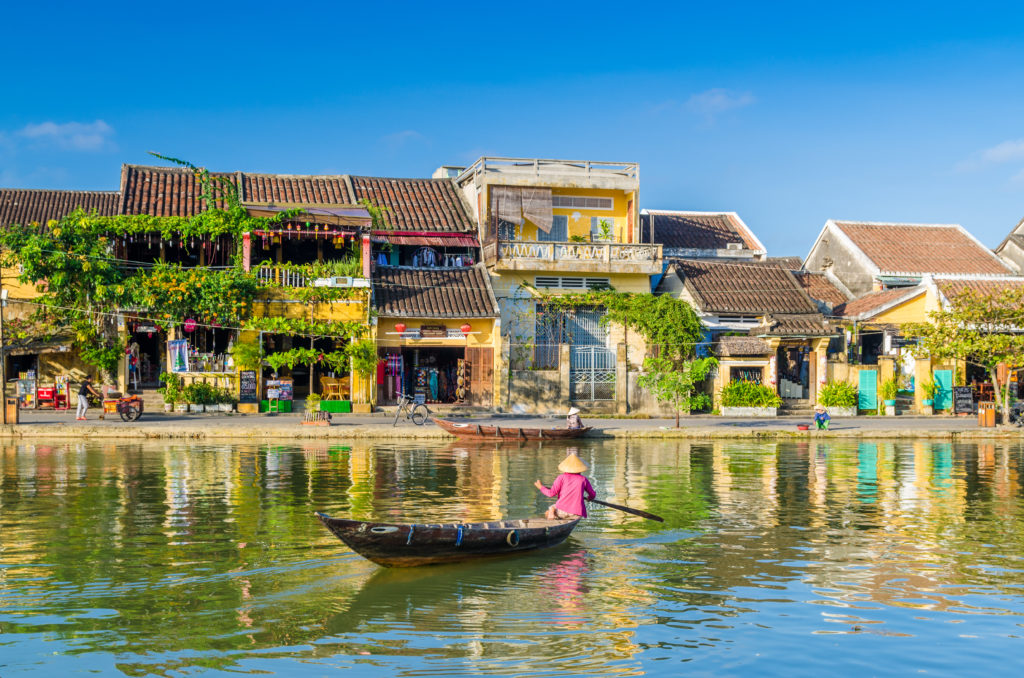 With a wealth of UNESCO World Heritage sites, charming towns and super friendly people, Vietnam and Cambodia can give you a romantic ambiance like no other destinations.
If that sounds up your street, read on, because we've asked Hayes and Jarvis, for everything you need to know about honeymooning in Vietnam and Cambodia. If you're not sure where to begin, taking in their expert advice below is probably step one!
Why do people love Vietnam and Cambodia as honeymoon destinations?
Vietnam and Cambodia make for a perfect honeymoon destination as it offers a mix of culture, culinary delights, stunning landscapes and gorgeous beaches.
Tell us the top things to see/do there!
In Vietnam….
Halong Bay Cruise: Little can prepare you for the beauty of Vietnam's UNESCO World Heritage Site Halong Bay. We love cruising among its limestone cliffs and islets aboard a traditional junk boat, 1 night is recommended or if you have long 2 nights is also available. Swimming, rock climbing and squid fishing are just some of the activities that await you during your cruise, along with great food, sunset cocktails and comfortable en-suite cabins. This is one experience not to be missed and sure to be the highlight of your trip!
Visit Hoi An: Charismatic and utterly enchanting, Hoi An is one of our favourite towns in Vietnam, and should be top of your list if you're planning on visiting this magical destination. We love taking a stroll, bike ride or rickshaw through the unique old quarter full of winding lanes and Chinese-style architecture dating all the way back to the 15th century.  Visit the Old Town to see ancient houses, assembly halls and traditional music shows, and wander the many temples that offer an insight into Hoi An's culture and beliefs.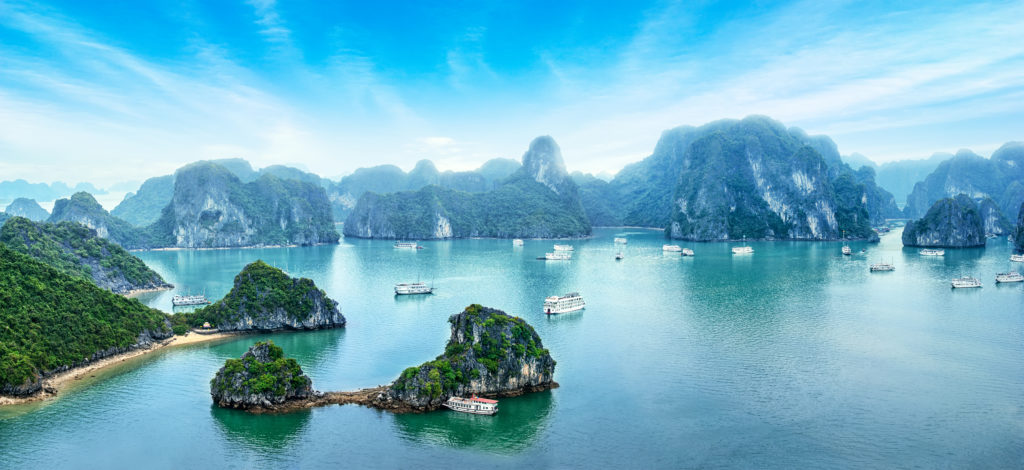 Hanoi: Hanoi is vibrant and charming, with traces of Chinese and French influence as well as colonial buildings and busy with locals on scooters going about their daily life. Step back in time to the Old Quarter with its maze of ancient streets and you'll find quirky shops selling bamboo handicrafts, karaoke clubs and boutique hotels.
Rub shoulders with the locals in bustling Dong Xuan Market, a foodie's paradise bursting with numerous street food vendors, and discover hidden, ancient temples such as Bach Ma tucked away in alleyways. For something more peaceful, head to Hoan Kiem Lake to cross the Rising Sun Bridge to Jade Island and escape the hustle and bustle of Hanoi city. 
Sapa: Lying in the very north west of Vietnam, Sapa is a small market town surrounded by the spectacular scenery of the Tonkinese Alps. With its mercifully cool climate, here you find beautiful valleys, waterfalls, verdant rice terraces and discover the authentic Vietnam of colourful H'mong and Dzao hilltribes who sell their produce and handicrafts in the town's market.
Phu Quoc: Relax in your hammock, gaze over the splendid natural beauty and soak up this heavenly island: welcome to Phu Quoc.
We love this small palm-fringed island for its perfect shores, lush green National Parks and peaceful feel. Floating in the clear waters of the Gulf of Thailand, this barely-touched destination is home to dense, tropical jungle and kaleidoscopic coral reefs, perfect for a spot of snorkelling. Hop around the surrounding islets, or take a trip into Duong Dong for a spot of Vietnamese culture.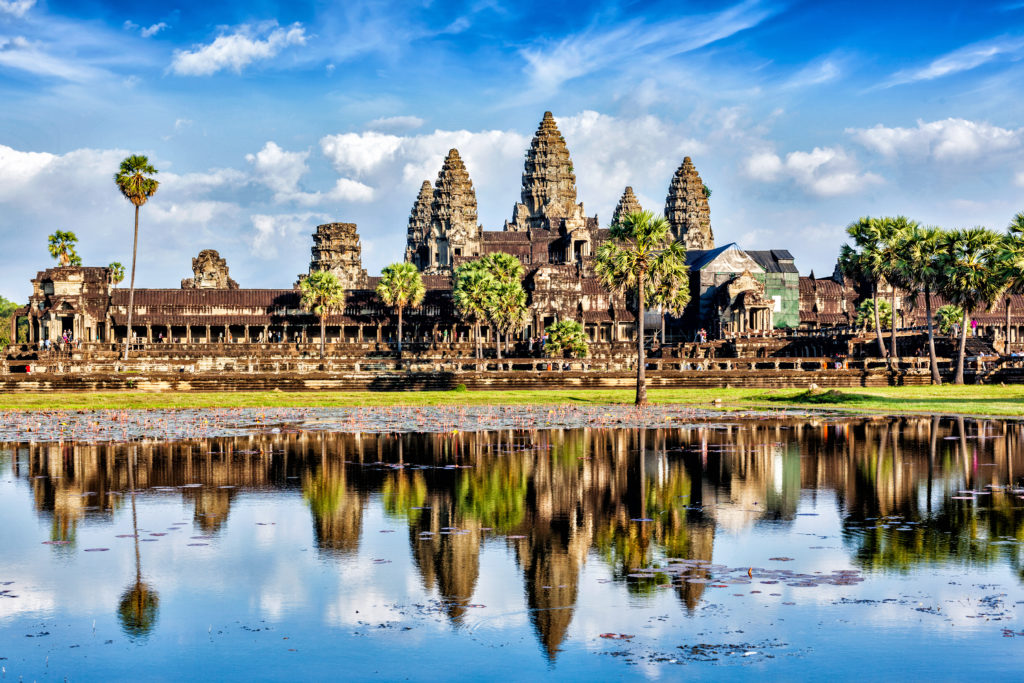 In Cambodia…
Siem Reap: With its abundance of ancient temples and archaeological ruins. Siem Reap gives you a fascinating insight into Cambodia's rich heritage. Whether you are visiting the stunning Angkor ruins or the myriad of crumbling ancient ruins dotting around the surrounding rice fields, you will see how well Cambodians combine spirituality with their culture.
Angkor Wat: Believe the hype – Angkor Wat is just as awe-inspiring in real life as you've heard! Even with masses of tourists, you can still experience calm and peace among the dramatic towers and temples. Set off early to catch the sun rise behind the main temple and be rewarded with magical lifelong memories.
 
Is there a perfect time to go?
The Dry Season: This is the time when both Vietnam and Cambodia experience least rainfall, particularly in March and April. Temperatures are more pleasant, too, in the low to high 20s.
What sort of budget would you need?
For the honeymoon cost, you would need to budget around €2,500pp.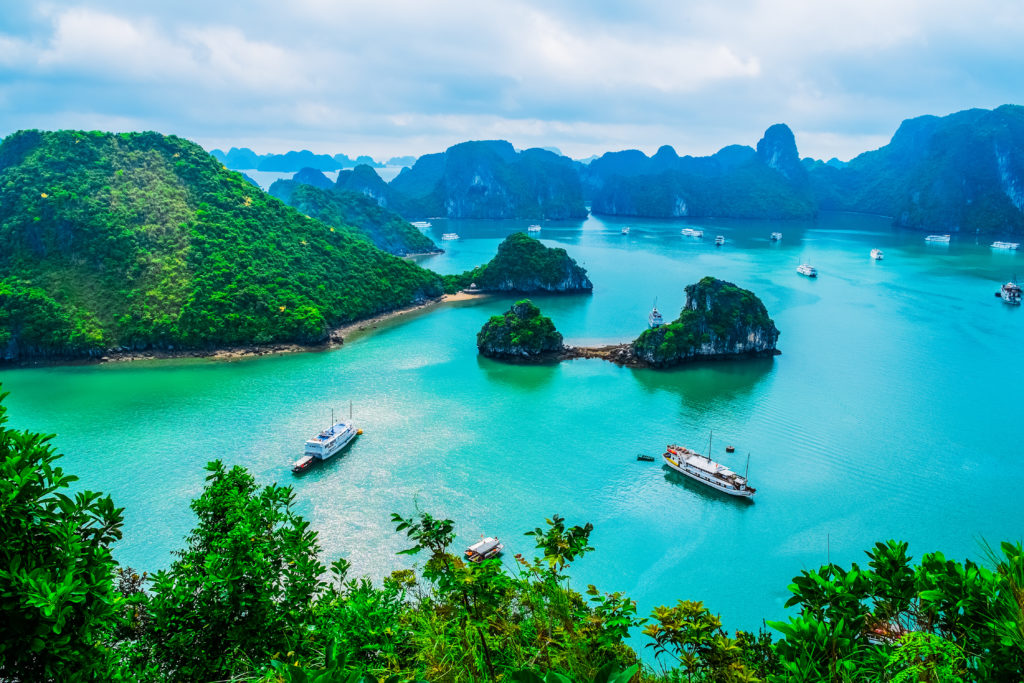 How do I get there? And are there any must-see stops along the way?
There are a lot of airlines that fly to Vietnam, including Vietnam Airlines, Air France, British Airways & Cathay Pacific. If you are looking for a stop-off along the way we would recommend Thailand or Dubai.
What's the most romantic part? 
Halong bay sunset cruise
Cycle through the countryside or take romantic walks in Hanoi
Go for a couple spa after a long day of exploring Hanoi
Dalat – The City of Love - known as the honeymoon capital of Vietnam for tourists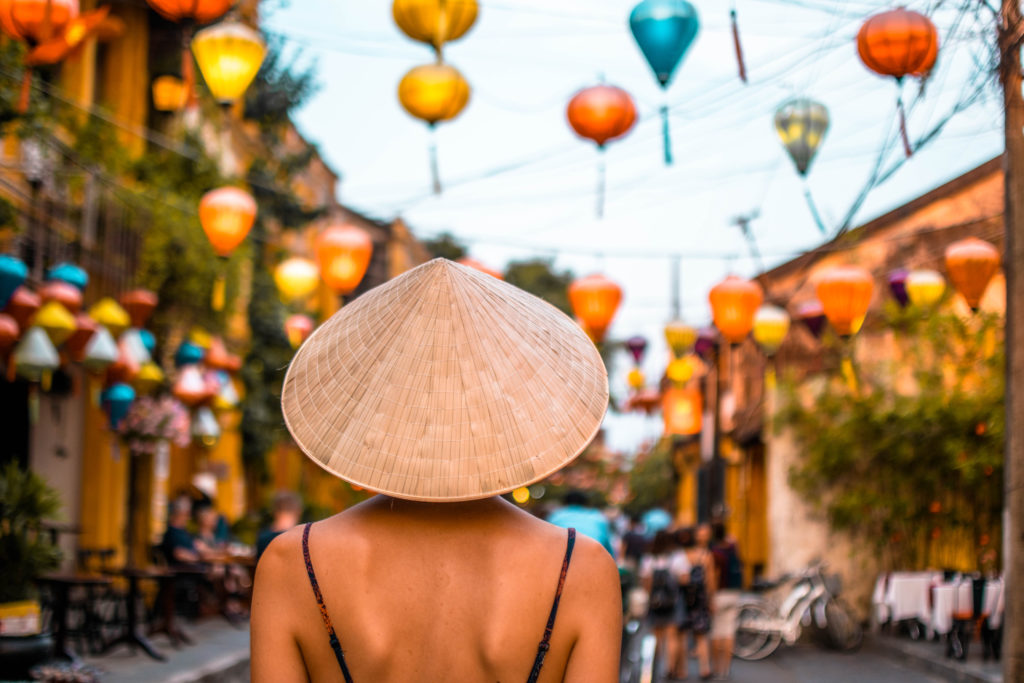 What sort of couple would a honeymoon in suit?
Vietnam and Cambodia make for a perfect honeymoon destination for those who are looking for something different from a relaxing beach getaway. It is perfect for those who are interested in cultural experiences and truly experiencing what a country has to offer.
For more information or to book your big Vietnam honeymoon, get in touch with the travel specialists at Hayes & Jarvis on 01-433 1052 or drop into their store at 18-19 Duke St, Dublin 2.
You can check them out on their website, or catch up with some honeymoon highlights on their Facebook and Instagram.