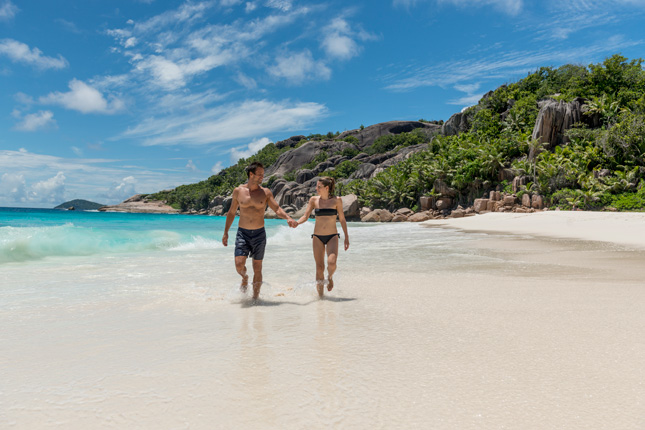 Thinking about a honeymoon in the Seychelles? Who could blame you? It's one of those bucket list destinations and we've often poured over images of the stunning islands, dreaming of, some day, visiting. A honeymoon seems the perfect opportunity to go, so today we're chatting to the team at the Seychelles Tourism Board to find out everything you need to know about honeymooning in the stunning Seychelles.
Why do people love the Seychelles as a honeymoon destination?
The natural beauty of the islands makes it the idyllic place to spend some of the most romantic days of a couple's lives. The laid back atmosphere is also very relaxing and allows them to just focus on one another. The islands are also very private with many stunning deserted beaches so that couples do not feel like they are sharing their honeymoon experience with hundreds of other couples doing the same thing.
Tell us the top five things to see/do there?
Island Hopping
Diving/Snorkelling
Visit of Victoria Market
Sample Traditional restaurants
Visit unique sites such as the Vallee de Mai on Praslin or the Spice garden on Mahe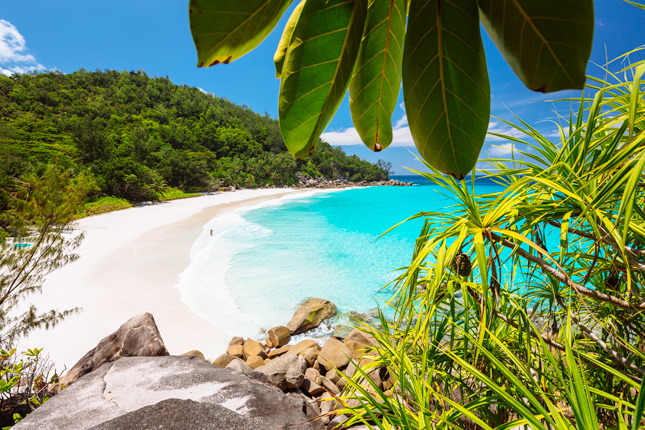 Is there a perfect time to go?
Seychelles is a year round destination with temperatures remaining a constant average of between 27 -32 degrees Celsius.
What sort of budget would you need for a Seychelles honeymoon?
On average £2000 (€2,250) per person would afford you a very nice stay in the Seychelles. However it is definitely worth noting that many hotels have amazing honeymoon packages and offers which could reduce the costs considerably. A honeymoon could also cost a fair bit less if the couple were to stay in a small boutique hotel instead of 4 and 5 star properties.

How do I get there? And are there any must-see stops along the way?
There are many options including a direct route on British Airways. However there are a number of twinning options too with African carriers for a Safari before heading to Seychelles. Alternatively couples can fly through other hubs in Middle East, Turkey, Sri Lanka and Europe.
What's the most romantic part of a Seychelles honeymoon?
A candle lit, private dinner on the beach under the stars is always popular. But it should be said that the beauty and exclusivity of the islands means that the whole stay is romantic and memorable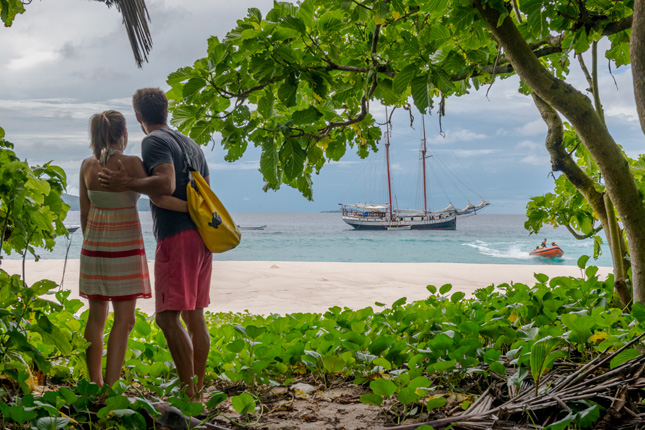 What sort of couple would a honeymoon in the Seychelles suit?
Seychelles has something to offer everyone. For the couple who just want to lie on the beach all day they will be spoilt for choice of stunning beaches and glorious sunshine. For those who are a bit more active, there is plenty to see and do including diving, hiking into the lush mountains, rock climbing, zip lining, sailing between the islands, fishing and lots more.
Find out more about a Seychelles honeymoon by checking out the Seychelles Tourism Board's website, or liking them on Facebook.