A Confetti promotion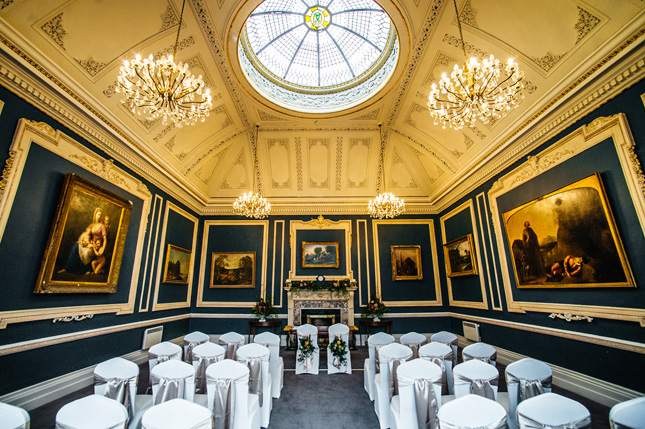 Looking for something a little different to a country house wedding? If you plan on leaving the countryside behind and celebrating your big day in the glamorous surroundings of a city centre venue instead, there are a few things you probably will need to bare in mind. We spoke to the team at the Stephen's Green Hibernian Club, the unique 18th century building in the heart of Dublin City that specialises in bespoke, intimate weddings from 40-96 people, to get their advice on what exactly you need to know if you're planning a city wedding.
1.What do wedding couples need to think about when planning a city wedding particularly?
Access to the venue for guests by private and public transport is the first consideration, when planning a city wedding. Couples need to inform guests of parking options and the walking distance to and from public transport options.
If you are not having your ceremony in the venue, you need to consider the distance from the ceremony to the venue and how guests are going to get there.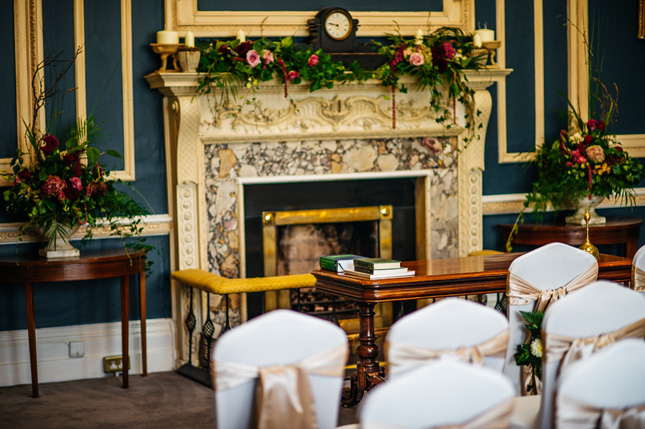 2.What should they look out for when visiting potential venues?
Firstly, couples should plan a budget and a guest list. Most venues list their capacity, so the guest list allows you to cross venues off without having to go look at them in person. The budget needs to be realistic because it will determine how many guests you can invite when your choosing the venue. To narrow down your search choose a venue and a photographer that reflects your personality and style.
Finally, have a list of questions that you need to ask the Wedding Coordinator when you view the venue, it will help ease your mind and make it easier to make a venue choice.
3. What are the benefits of getting married in a city?
Couples getting married in the city have the best of both worlds! There is an endless list of suppliers in the city centre, along with a huge variety of ceremony venues if they choose not to have it onsite. Guests love a city wedding because transportation is easy, and they don't have to worry about the long weary drive home the day after.
Getting married in the city also allows your guests to choose accommodation options that fit their budget and you give them a choice where they may want to extend the weekend with things to do and see in the city.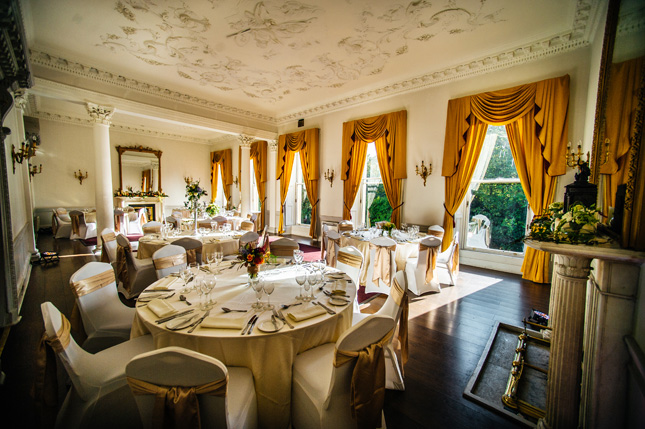 4. What is unique about the Stephens Green Hibernian Club?
It is unique in that it is private Club. The Stephen's Green Hibernian Club is located in the heart of Georgian Dublin overlooking the beautiful grounds and woodland of St Stephen's Green Park. The Club balances the best of old world feel and contemporary grandeur.
It has the perfect stately home atmosphere; timeless and elegant. But with the advantage of a superb easily accessible city centre location.
Couples can have a choice of photo locations with beautiful "Countryside" photos in the heart of St Stephens Green park, a two-minute walk from The Stephen's Green Hibernian Club or couples can choose unique contemporary street photos on Grafton street.
The Club also boasts a hidden gem of an intimate private enclosed outdoor "Courtyard" away from the hustle and bustle of the City Centre, complete with a fully functioning outdoor "Laundry Bar" this secret space is the ideal place to relax with friends and family after the big day!
For more information about the Stephen's Green Hibernian Club, visit their website or keep up with them on Twitter or Instagram.