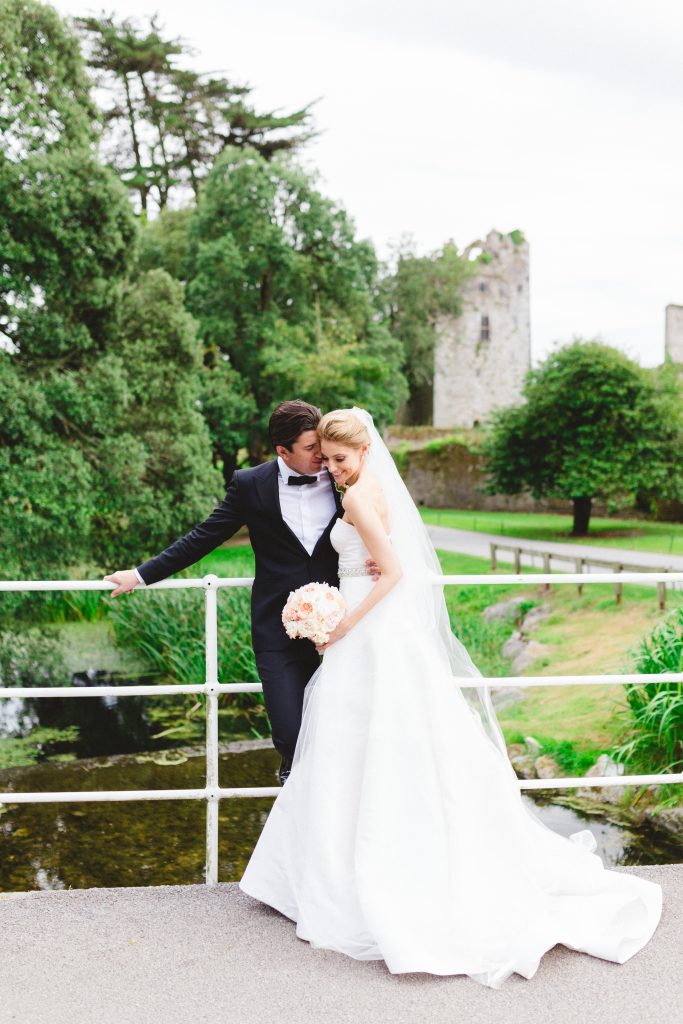 Have you seen? Castlemartyr Resort is
Confetti.ie's Venue of the Month for the month of March
. The country manor house come 13th century castle is surrounded by stunning woodlands, gardens and a lake, and is an absolutely beautiful spot to get married, catering for weddings up to 220 guests.
We got in touch with their dedicated wedding team to get their expert advice on planning a wedding, choosing a venue, and upcoming trends for 2017 when it comes to weddings!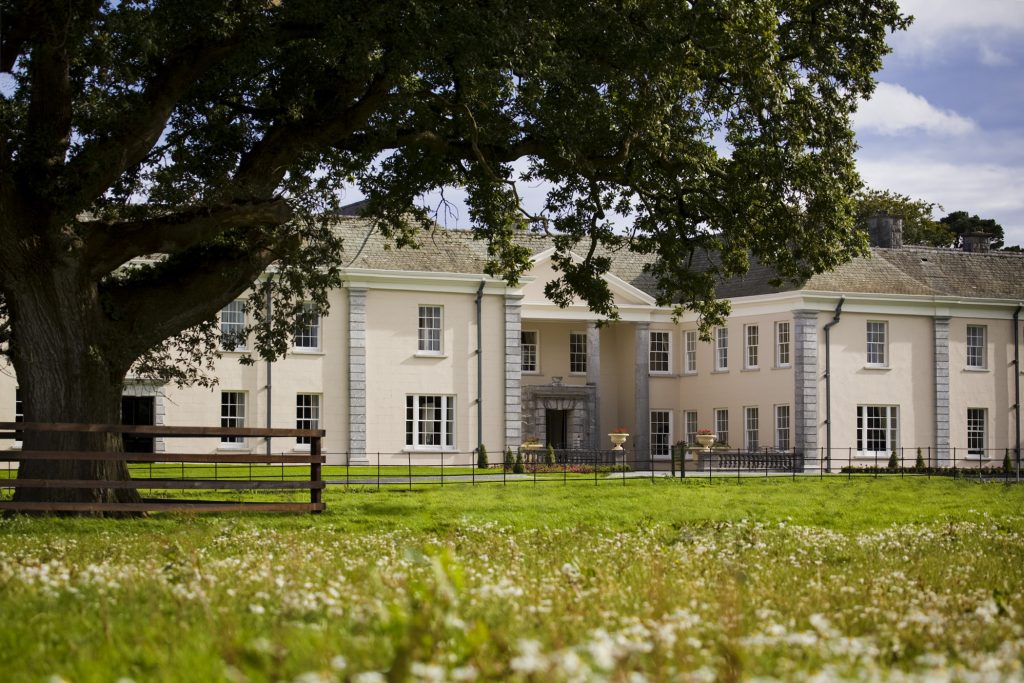 How should couples approach their wedding venue search?
- Make a rough list of approximate numbers expected
- The couple should have a chat about what is important to them and list their priorities for the day, i.e;-
- Is it important to be close to their own parish church/home?
- Are guests travelling will they need accommodation?
- Are you hoping to have a two or three day event, can the venue accommodate this?
- Is it important to you to have grounds for photos, a bar in the function room etc.
- Discuss an approximate budget.
I would suggest then looking up venue on line with websites like Confetti. Once you have made a list, then start viewing the venues.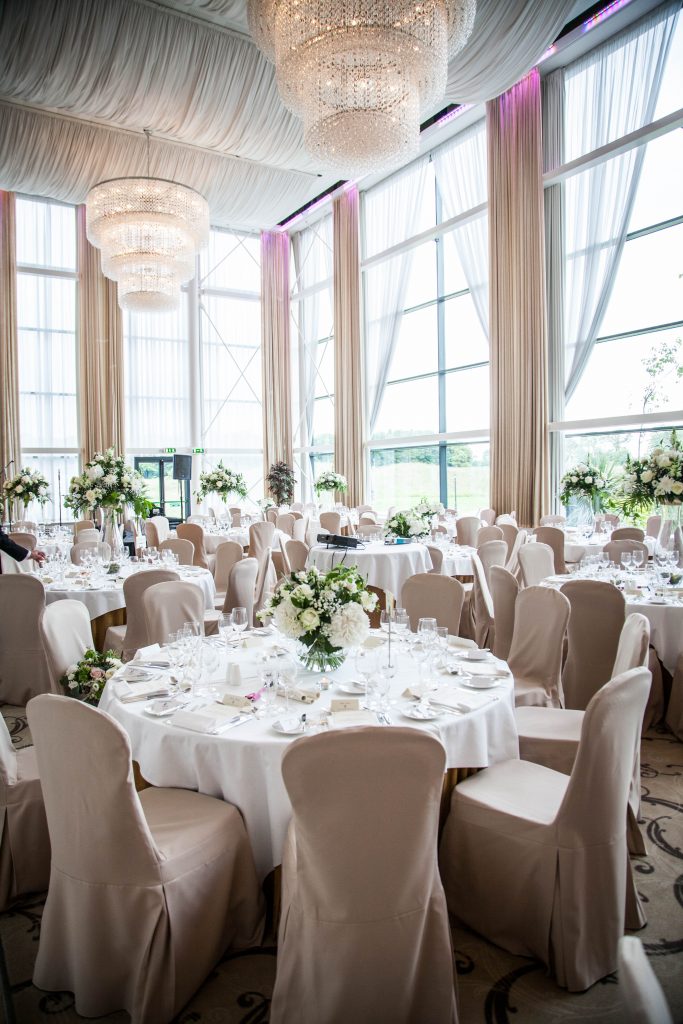 When should they begin looking for a wedding venue? Why should they start then?
We would recommend starting the search a week or so after the engagement. Give yourselves chance to discuss what you are looking for in a venue, then start the search. If you have particular dates / time of year in mind, then this may need to be booked quite far in advance, however there is great value available for couples willing to take the plunge and have short engagements. It is perfectly possible to plan a wedding in 6 months or less as long as you are happy to be flexible and open minded to supplier and dress choices.
What questions should couples be asking when viewing a wedding venue?
The couple firstly need to get a great feeling about a venue when they look around. They should love the atmosphere, the facilities and services. Can you imagine having your wedding here? It is important to be able to visualise how your wedding will look and run on the day. It is no good loving a certain room / area, then finding out that this room is not accessible to wedding parties.
The wedding co-ordinator should run through the day, showing you all options for your drinks reception, ceremony, wedding meal and evening reception. It is a bonus to see a room set up for a wedding, but if this is not possible, then do ask to see photos. By the end of the meeting, you should be able to visualise how the day will run, have a clear idea of costs and any special packages available throughout the year.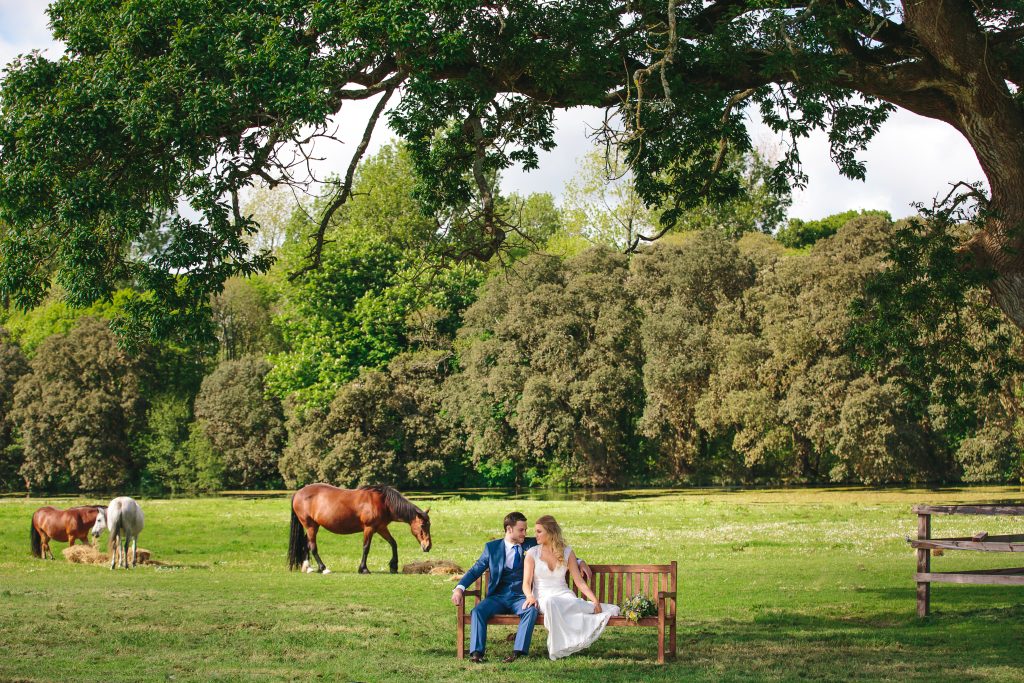 What are the benefits of getting married at Castlemartyr Resort?
Our 220 acres of parklands incorporate Castle ruins, a meadow, lake and formal gardens offering striking photographic options.
The Resort enjoys the unique contrast between the classic style of the original 18th Century Manor House to a contemporary new style which boasts the dramatic Capel Suite ballroom with floor to ceiling windows, huge chandeliers and magnificent drapes which close in the evening creating an intimate ambience.
Guests will enjoy a sense of space and countryside on our Resort, however we are only 20 minutes from Cork city centre and located next to the N25.
We are most excited about our new menus launched for 2017. They have been created by our Executive Head Chef Kevin Burke and incorporate an abundance of local produce.
Our packages include many of the latest trends for weddings, such as cocktails stations, vintage lemonade and lawn games. These can also be further tailored to suite each couple's needs.
We have various different accommodation options available, suiting all budgets and group sizes, keeping guests all within the Resort.
Our world class facilities such as our inland links styled golf course, 5 star spa and leisure centre as well as food outlets, walking routes and beauty room offer many options to entertain your guests over a two or three day period.
Our friendly staff take great pride in providing guests with a traditional Irish welcome and look forward to welcoming our wedding parties here. Couples will benefit from our reputation as one of Irelands best wedding venues.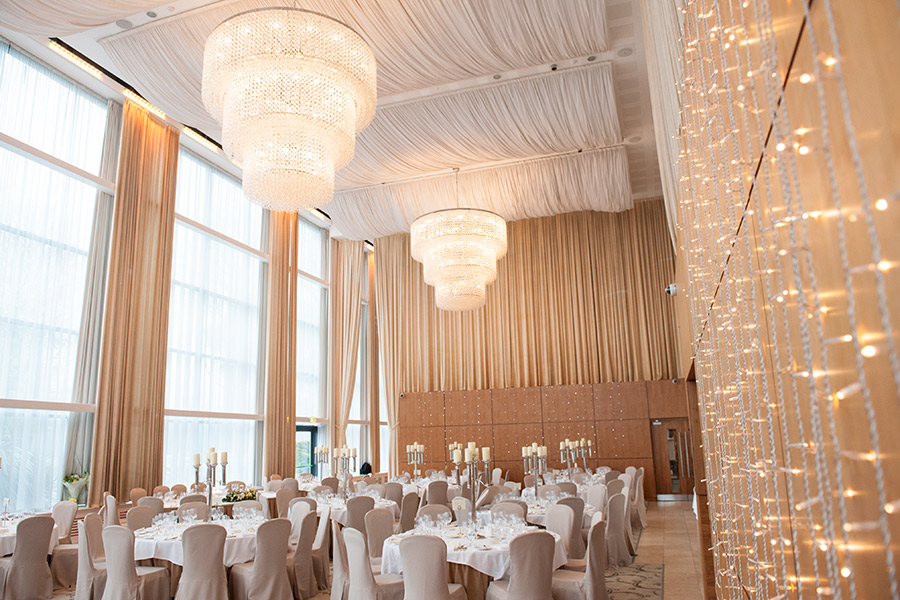 Is there a formula for planning the perfect wedding once you've booked your venue?
The most important thing is to remember it is supposed to be fun! Do as much or as little as you are comfortable with and can commit to. Invest the right amount of time into planning your wedding that suits you and your lifestyle. Do not feel under pressure from others – this will zap out the enjoyment factor.
If you have over enthusiastic family members, then give them a job / something to organise that you think they will enjoy and that you are happy for them to have some control over, this will make them feel involved and excited for your big day.
On the day organise yourselves and your bridal party so that you are working to a realistic schedule, reducing stress and enabling you to make the most of the day. Take time out with your new spouse to capture the moment and appreciate what a fabulous day it is!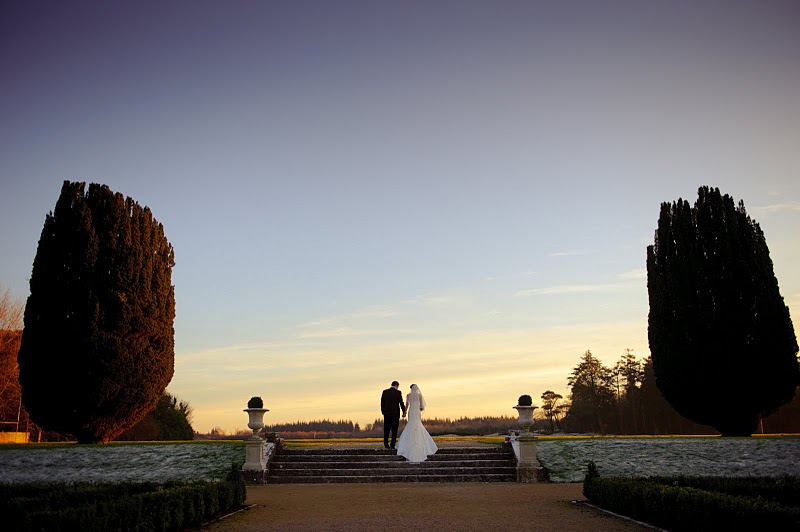 Are there any wedding trends you're seeing emerging in terms of how couples are using your venue?
Couples are looking to provide personalised food or beverage stands. Recently, we have arranged Gin Bars, Oyster and Guinness stands and Tayto Carts. Following this trend, we include a vintage lemonade stand and cocktail station with some of our drinks receptions.
Couples are also planning two or three day events, all focused on guest enjoyment which makes a resort location ideal.
We are seeing an increase in the usage of photographer/videographers drones which make the most of our spectacular grounds and add the wow factor to any video.
You can find out more information about Castlemartyr Resort by visiting their website or catching up with them on Facebook or Instagram. Their packages start from €75 per person and the venue can cater for weddings up to 220 guests.