A Confetti promotion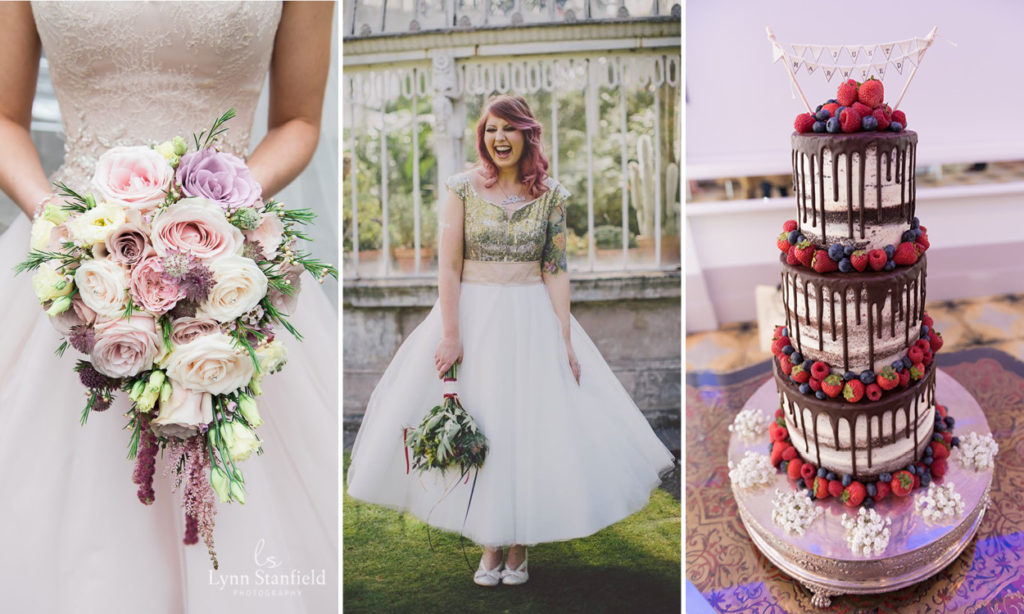 Considering a Northern Irish wedding? We've rounded up some of the best wedding vendors working across Northern Ireland to help make planning that bit easier.
Bridal Boutique - Archive 12
Archive 12 is a bridal boutique in Belfast with a difference. They offer brides a beautiful bridal edit of original vintage and bohemian designer pieces. Their idea is that they provide dresses for 'the new wave of laid back brides who know what they want and aren't afraid to wear it'.
Alongside the original vintage collection of around 40+ unique dresses, they also stock US boho brand Daughters of Simone. The sister duo behind the brand were inspired by their mam's off-the-shoulder 70s dress, and have designed a collection in bohemian vintage laces with a rock n' roll edge. They also have a small selection of dresses by Finnish designer Minna Hepburn. Her feminine eco-luxe collection offers light, easy to wear vintage inspired gowns all made from ethically sourced and organic fabrics.
To compliment the dresses they have a selection of original vintage veils and handmade accessories by dutch brand Naturae Design. They also offer a bespoke flower crown service where we can make crowns, halos, and combs to fit in with your bridal colour palette.
The vintage collection typically runs from around £300 to £900, while the design collection ranges from £1200 to £1800. You can arrange a one-hour appointment where owner Claire Leese will guide you through the collection and offer advice on how to style each dress and accessorise to complete your bridal look. Make an appointment by email on [email protected] or visit their website for more information.
Photography - Root & Branch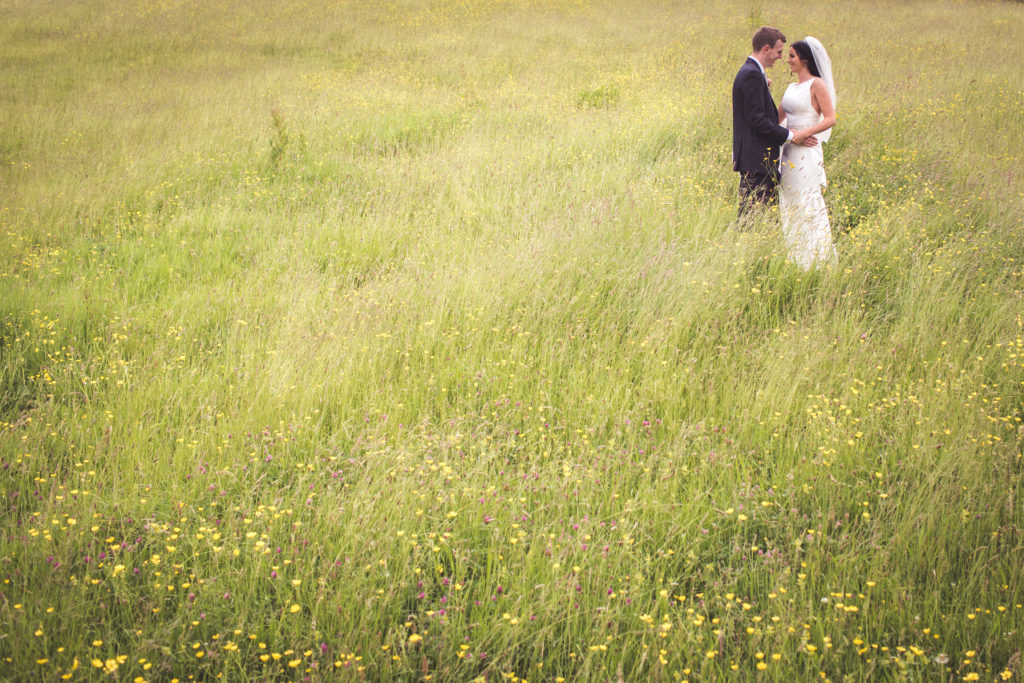 Root & Branch photography is the wedding imagery of Belfast based photographer Joe Laverty. Originally from Co Tyrone, Joe has photographed weddings all over Ireland, the UK and even a few exotic, sunny, continental weddings.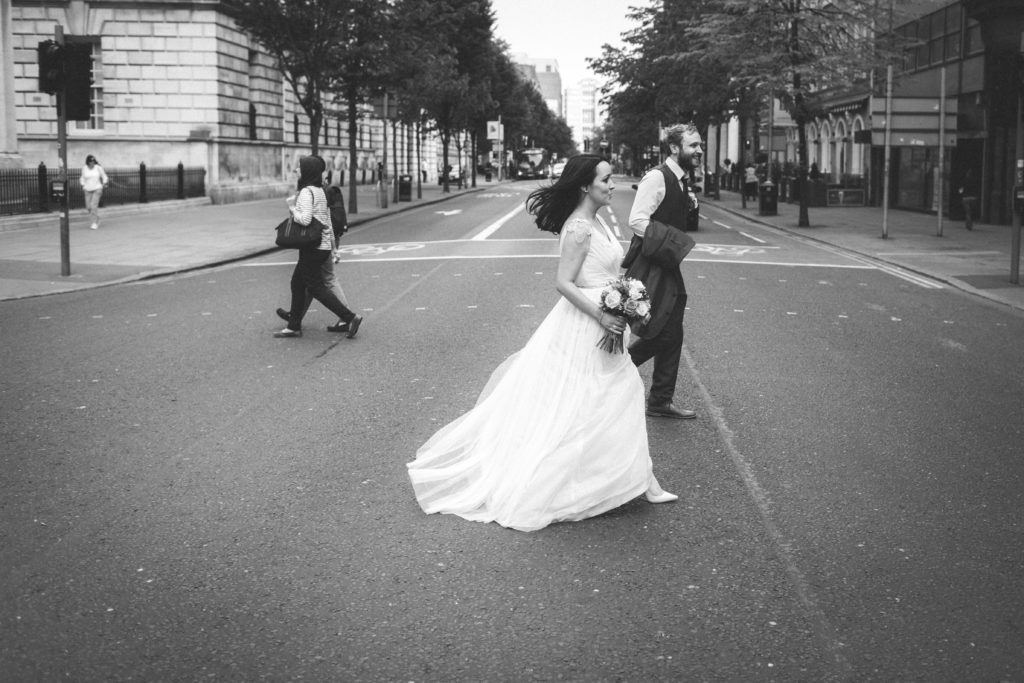 Belfast is Joe's hometown though and he loves nothing more than to capture couples among the beautiful parks and red-brick architecture of the city.
His photography focuses on the timeless, with short lived trends consigned to the bin. One of Joe's trademarks is discretion and his unobtrusive style will ensure that you can enjoy your day uninterrupted, but look back at beautiful memories all the days ahead.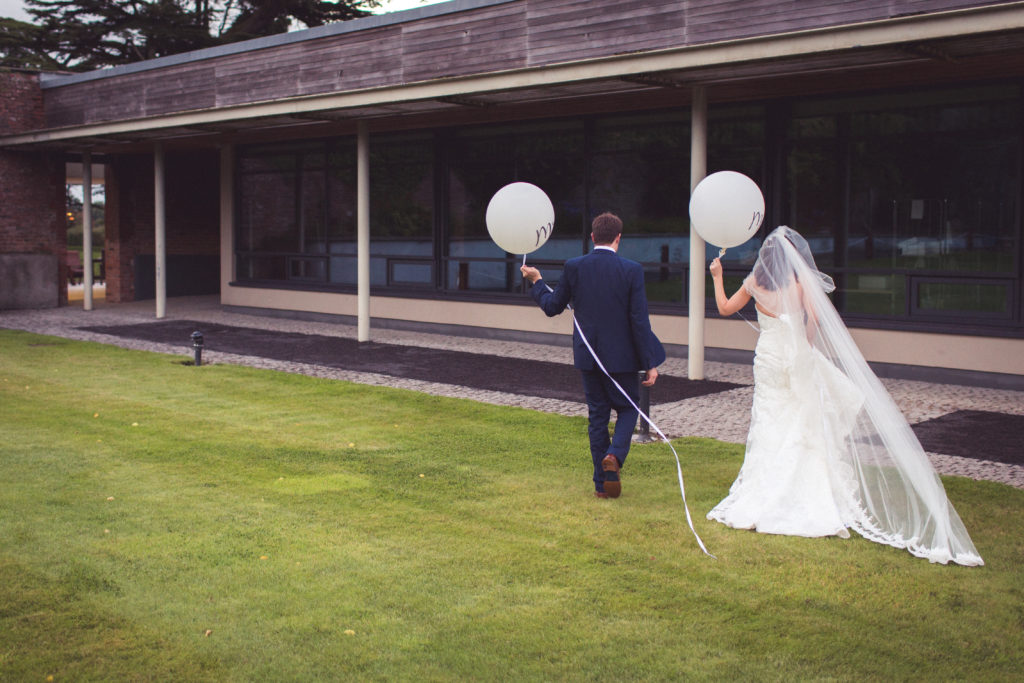 Joe is also a skilled architectural photographer and so whether it is capturing the majesty of the North's beautiful wedding venues or sassy street photography, Joe can add to your wedding photographs with his keen sense of place and eye for the location and surroundings.
Get in touch by phone on+44(0)7879873007 or email [email protected]. Visit his website for more information, or catch him on Facebook or Twitter.
Cake - Downies Brownies
Laura Downie has been baking for as long as she can remember, always making cakes for family birthdays and events. Downie's Brownies came about from people enquiring about cakes after commenting on her photos on social media. She studied Art for A level at school, but chose to study physics at university, and she combines her artistic creativity and her analytical, scientific nature to create her masterpieces. No order is too big or small and she makes personalised cupcakes and cakes for any occasion, the more unique the better.
For 2016, the main cake trend she's been seeing is naked/semi-naked cakes. "I think the simplicity of this type of cake combined with a striking feature, whether it be a ganache drip, fresh fruit or flowers, is visually eye catching and it has been a very popular style for me this year," she says.
In terms of choosing a cake, she says couples should do research beforehand and ask for samples of the flavours on offer. "My most popular flavours are Chocolate Guinness, a dark, rich moist chocolate cake that can be paired with a flavoured buttercream or plain cream cheese icing or cakes with the addition of fresh berries baked into the sponge- Sicillian Lemon and Raspberry being a firm favourite. Do not be afraid to think outside of the box and ask your cake designer to come up with something that will incorporate your favourite flavours and your unique personality. Chocolate, salted caramel and almond was suggested to me by a client recently and the finished cake flavour was exquisite and delightfully unusual," she says.
Contacting your cake designer as early as possible is a necessity, she says, especially as some cakers like Laura work full time as well. She can be contacted through her facebook.
Florist - Fleuriste
Fleuriste creates bespoke wedding flowers to suit every taste, from ultra modern to timeless elegance to vintage country and everything in between, throughout Northern Ireland and Ireland. They pride themselves on being able to expertly adapt their in-house style to your personal tastes, rather than adapt your ideas to theirs.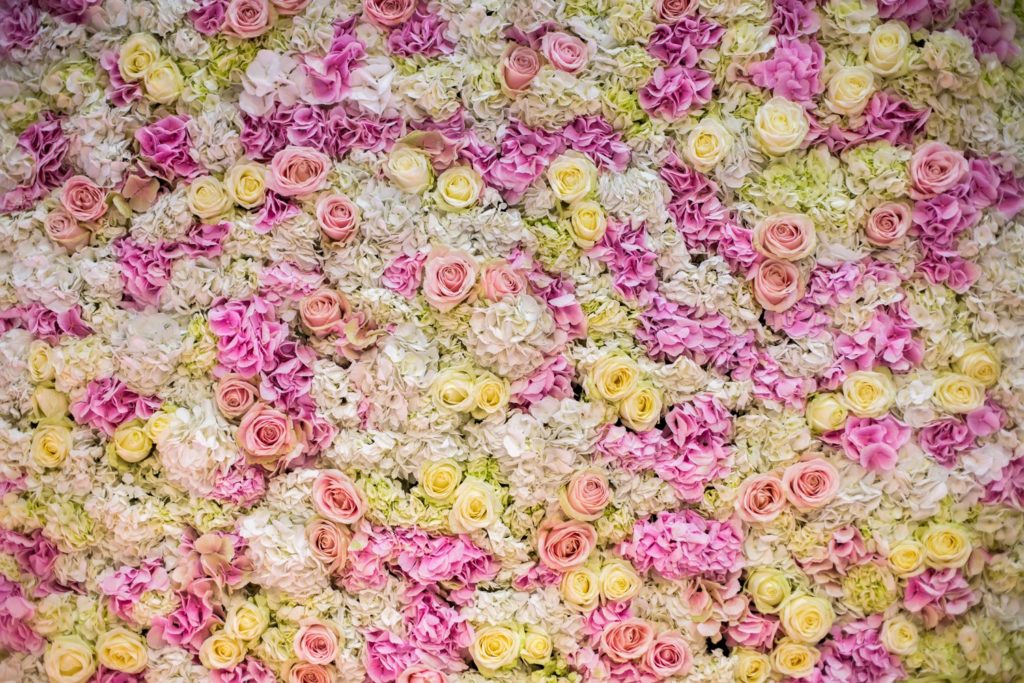 They design your wedding flowers working within your budget and theme to ensure that your big day is everything you imagined it to be, and more. From your unique bridal bouquet to the accents of the buttonholes and wedding favours, no detail is too small. All the florists at Fleuriste are professionally trained and are continually enhancing their design techniques and keeping up to date with the latest trends in wedding floral design. They've over 500 weddings under their belt, and can expertly guide you through what works best for each venue. During your complimentary wedding consultation, they can advise about the right shape, size and style of bouquet for your dress and the look and feel you want to achieve.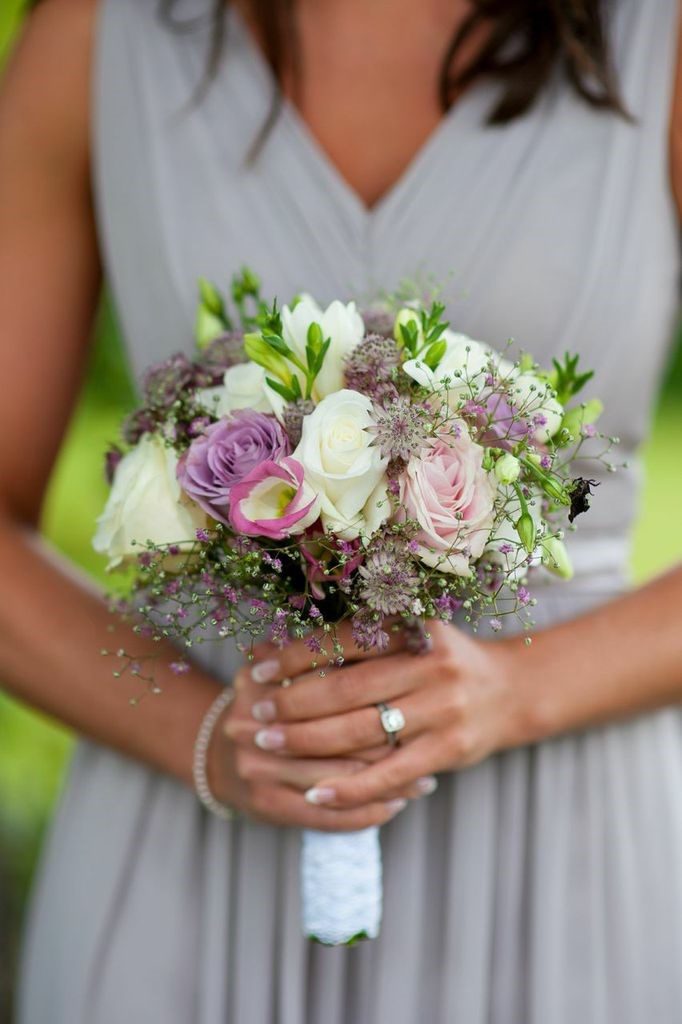 Statement pieces and bright colours are the big trends for flowers this year, along with the introduction of metals like copper, rose gold and gold, say Christine and Emma from Fleuriste. In terms of advice, they suggest following through any theme to the finishing touches, and like Downies Brownies, say that if you are in love with a particular supplier's work, get your date booked sooner rather than later.
Get in touch with with Fleuriste on028 90 601616 or email [email protected] For more information, visit their website, or catch them on Facebook, Twitter, Instagram or Pinterest.
Hair - Lynette Murray Hair
Lynette Murray loves creating soft, natural wedding hair that stays. She says she has always been inspired by her love of hair and architecture. "Like a beautiful building, hair will fall without a good foundation. If your hair's prepped well before styling, it'll last all day. My aim is to make you and your bridal party as relaxed as possible on your big day," she says.
She only takes on one wedding per day, priding herself on her personal service. In your initial consultations, she says she wants to know what your bridal vision is, so never be afraid to bring magazines, pinterest pins, or anything else you need to help explain exactly what you're picturing for your big day. "Sometimes it's hard to verbally get across what you love. We don't mind looking through images with you, it's our job and we love it," she says.
She suggests talking to your hairdresser about products and treatments you can use at home, in the run up to the wedding. "Make sure you look after your hair and treat it at least once a week to a home treatment. If you look after your hair, it will look after you. Products are defintely the key; in my wedding kit I use Maria Nila, a lovely vegan and cruelty free range. Not only does it smell divine, but it leaves your hair feeling and looking amazing. I use the Davines range also," she says.
You can get in touch with Lynette on 07974642514 or by emailing [email protected] For more information, check out her website or catch her on Facebook or Instagram.
Hotel - The Merchant Hotel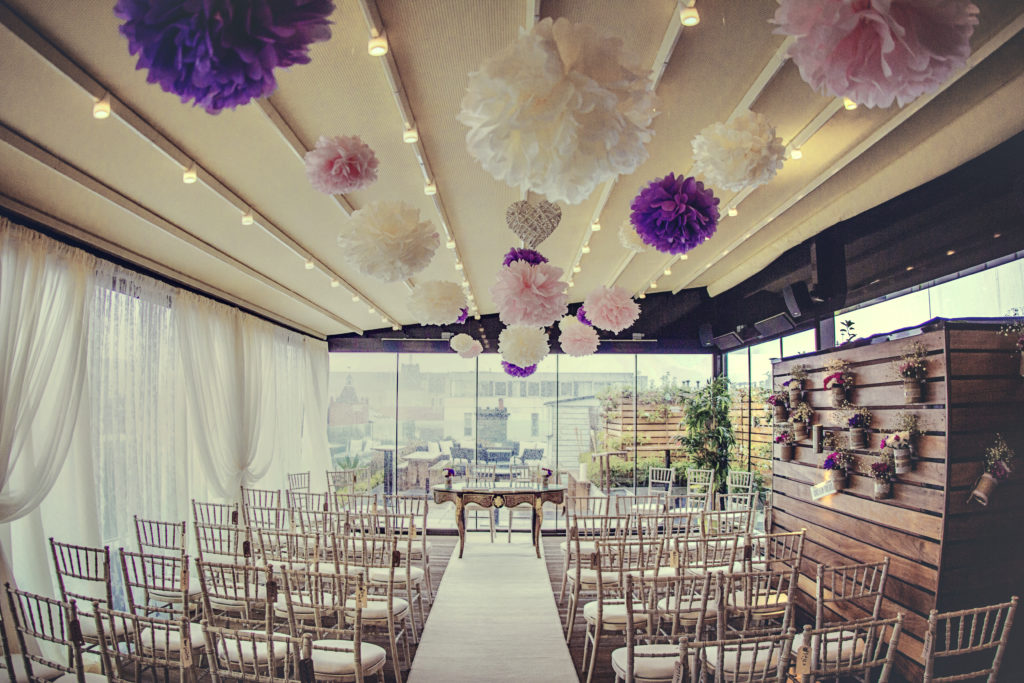 The Merchant Hotel is the ultimate location for luxury weddings in Belfast, and with prices starting from £55 per person. Whatever size and style you have in mind, they can help you create your dream day. From the key elements of your day right down to the tiny details, they will work with you to ensure everything is just as you would wish it.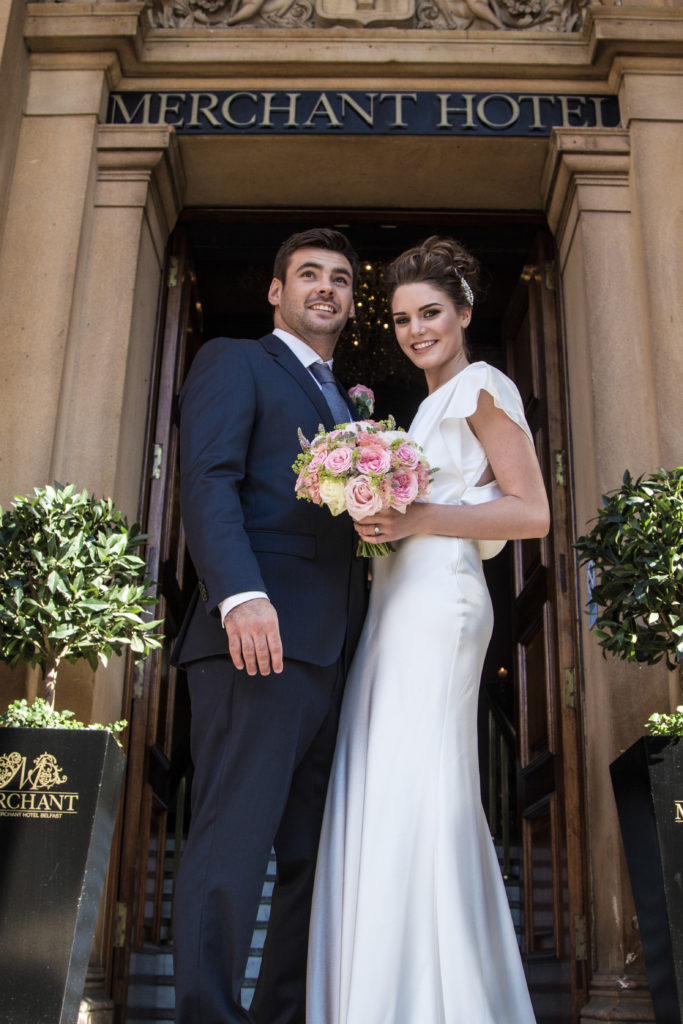 You can plan your whole day under one roof at The Merchant. Get ready in one of their opulent bedrooms or suites before having your ceremony and then your reception in one of their luxuriously appointed event spaces. With a strict one wedding per day policy, they have a wealth of facilities and services in-house, which are complemented by the expert services provided by carefully selected wedding service partners. They have 36 art deco bedrooms and 21 Victorian bedrooms to cater for guests, as well as luxury accommodation in their five Victorian Suites and two Junior Suites.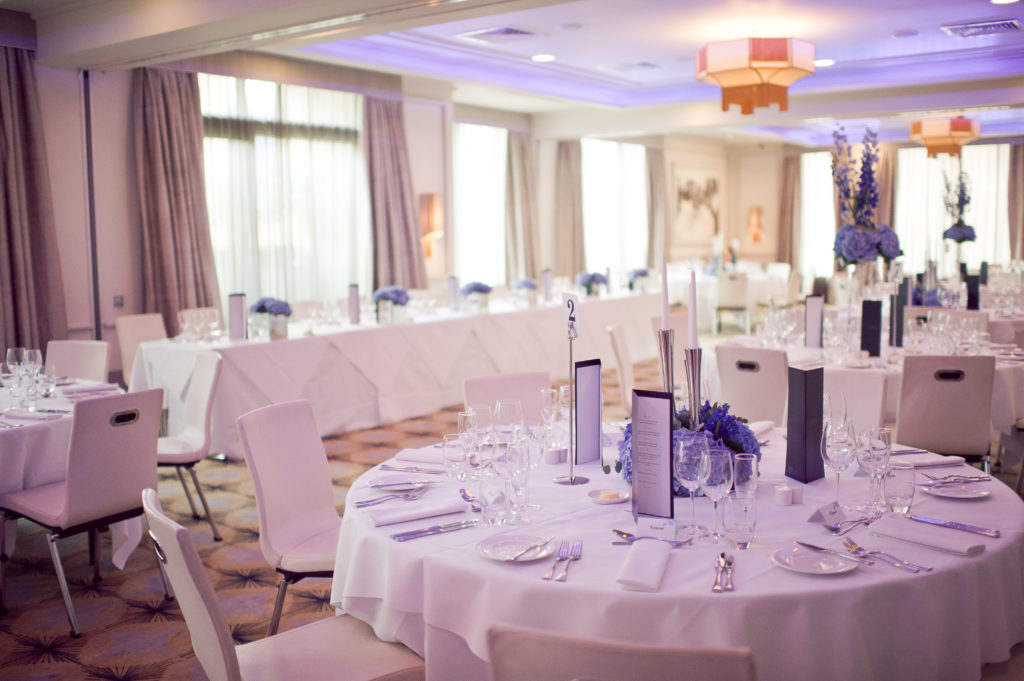 Their roof top garden is beautifully landscaped and enjoys excellent views over Belfast making it a charming location for drinks receptions and for photographs, which is a real selling point for the venue.
Get in touch with The Merchant on 028 9026 2717 or email [email protected] You can get more information on their website or catch them on Facebook.
Hotel - Nuremore Hotel and Country Club

Luxurious yet relaxing, Nuremore Hotel & Country Club offers beautiful gardens, and a lake & golf course backdrop to create the perfect setting for every couple's dream day. With signature & dream Packages to suit all tastes & budgets, you can let their experienced team prepare for your perfect wedding day.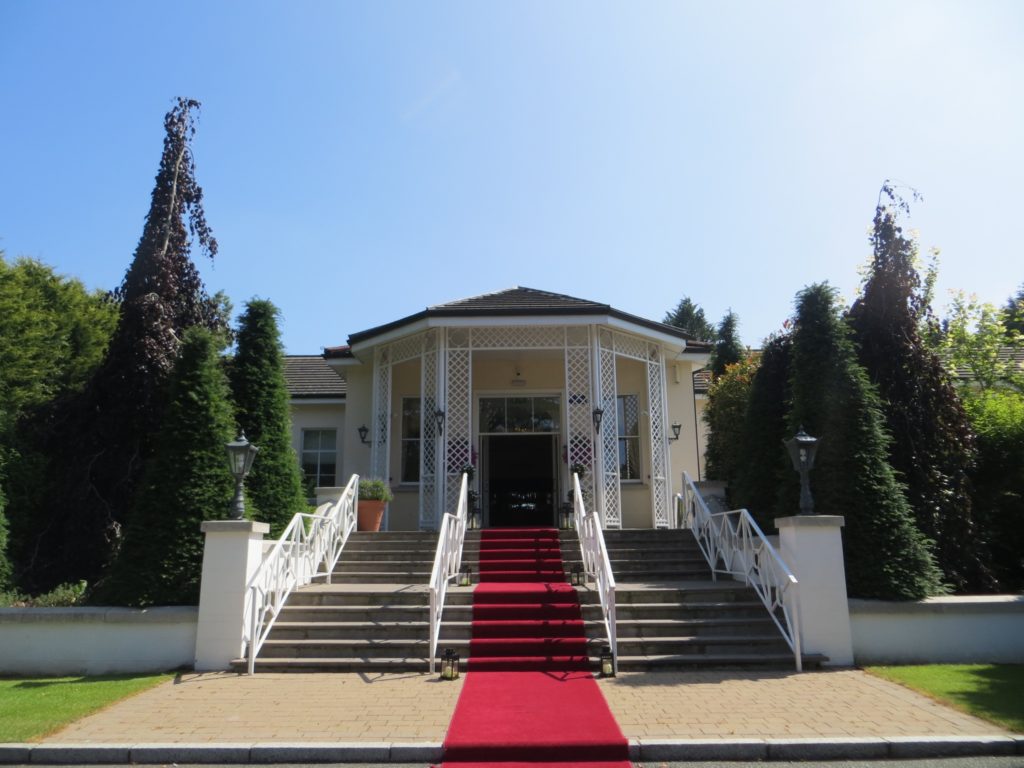 Nuremore's mature parkland golf course and gorgeous grounds featuring a tranquil lake and beautiful wedding garden create the perfect exterior for photos and outdoor ceremonies, while the ballroom and arrival lounge offer you and your guests the privacy of a venue of your own but with the convenience of the hotel accommodation moments away.

Located 30 minutes from Drogheda & one hour from Dublin or Belfast, the Hotel's central location is handy for most guests. Special wedding rates are available for all guests in the Hotel's 72 bedrooms and suites, providing the opportunity for guests to stay a little longer and your day to run a little later.
For a copy of the inclusive packages priced from €57.50pp or to arrange a visit, you can contact the wedding team on 042 9661438 or email [email protected]