A Confetti promotion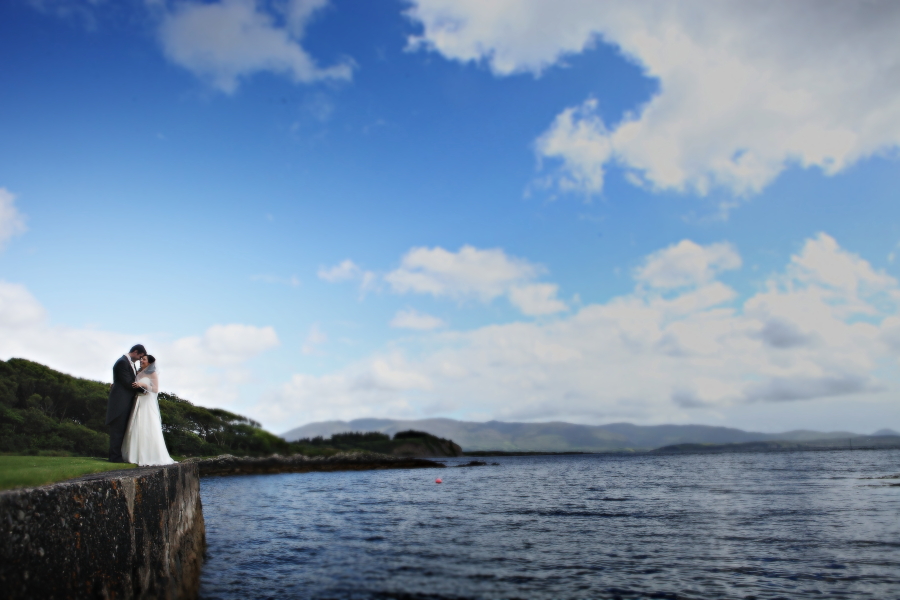 Planning an outdoor wedding comes with its own set of challenges, and none more so than in Ireland, where you would do well to have a robust plan B in case of disastrous weather. While you can plan an outdoor wedding in your back garden if you have the space and desire, there are some huge benefits to getting married outdoors at an established wedding venue.Whether it's a sunset ceremony by the seashore, an intimate gathering under a canopy of trees or a delightful occasion amid the flowers and ferns, the wedding experts at Parknasilla Resort and Spa have helped plan it all. We chatted to their wedding team to get their advice on how exactly a hotel wedding venue can help you plan your dream outdoor wedding.
1. The space
Some of Ireland's best wedding venues have the most beautiful grounds and settings, that they keep beautifully maintained all year around, meaning you won't have to worry about how green your fingers are. Parknasilla is located on 500 acres of lush woodland and parkland, by the seaside and near the mountains, for example, so they can cater for almost any setting you can imagine. "Having such a beautiful and expansive space to work with means that you can have as large a ceremony as you please, yet you also have the perfect backdrop if you're planning a more intimate occasion," they say.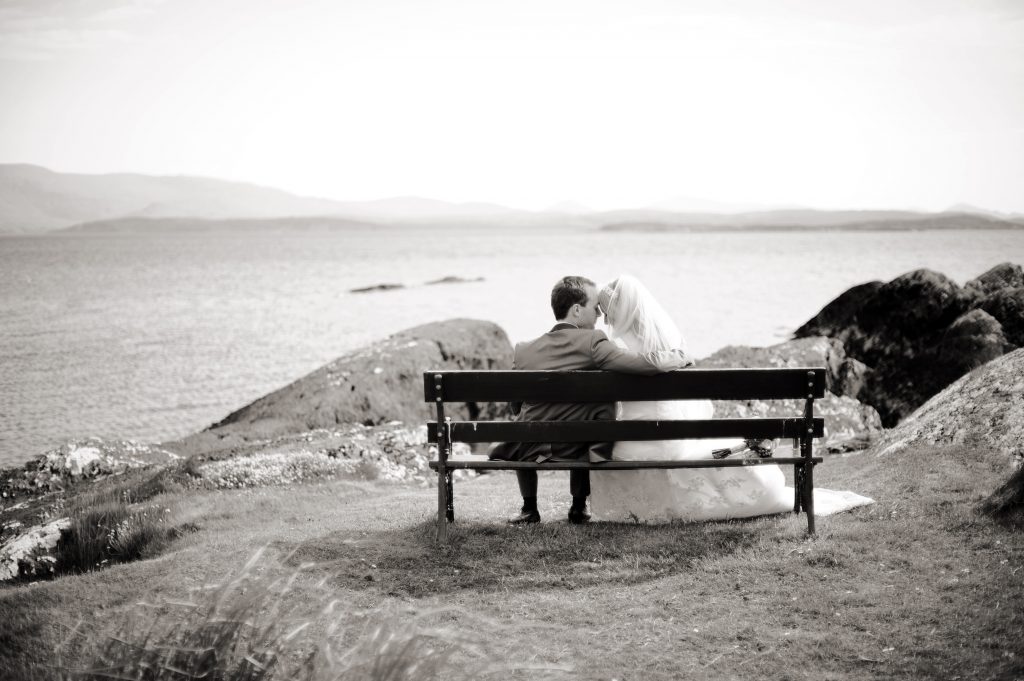 2. A romantic setting
Nature inspires romance, according to the team at Parknasilla, so an outdoor wedding in a beautiful setting might just add an extra layer of love-vibes to your big day. "Hold your ceremony on the Wild Atlantic Way as you overlook panoramic views of ocean tide and mountain splendour," they say. "[At Parknasilla,] escape for a while on our hidden walking trail that leads to The Love Bridge made from an oak tree, felled on site during a storm.  It is a handmade monument by a father to honour his daughter on her wedding day at Parknasilla.  We invite you to make a private wish here and to remember the love that inspired such a beautiful artefact."
3. Beautiful photos
A wedding hotel venue usually has a number of perfect spots to take gorgeous wedding photos, which they've already scoped out, tried and tested so they can tell photographers the best and most unusual spots to get a variety of styles of wedding photos, and not only that, but they can tell you where the light is crap and where to avoid, to stop any time wasting when it comes to your couple portraits. "Dappled light through the trees, the fading light of a glowing sunset or the slanted light of a summer afternoon will bring their own charm and nuance to your wedding album. What's more, you don't have to whisk off to some other location to take your wedding snaps.  You'll always be near your guests here and you don't have to set a specific schedule to do the photoshoot," they say.
4. Delicious food
Planning for catering from scratch is a whole other layer of vendor searching, tasting, and logistics planning. When you get married at an established wedding venue, like a hotel, their head chef will already have figured out the best sources of local, artisan ingredients, to prepare the tastiest of wedding meals. "Freshly-caught seafood is one of the seasonal treats that you can choose for your bespoke menu, as well as Kerry lamb, home-grown produce and mouth-watering cheeses, confectionery and desserts.  Savour the pleasure and goodness of a special wedding banquet that our chefs are delighted to prepare for you.  With years of experience to draw on, they enjoy nothing more than creating a unique and memorable dining experience for you and your guests," says the team from Parknasilla.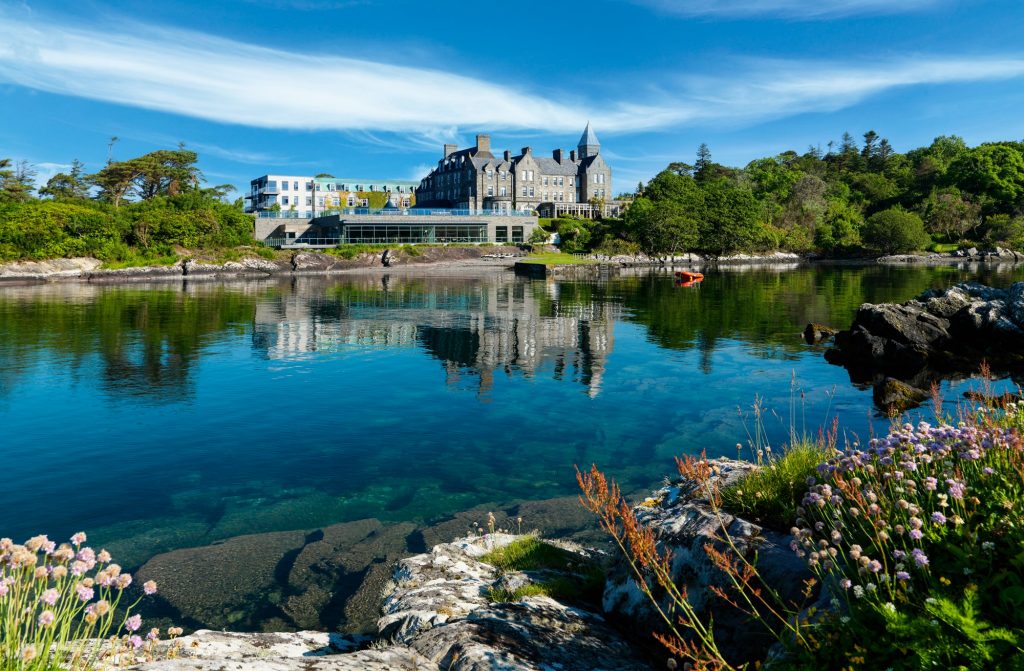 5. Plentiful accommodation
Outdoor wedding or not, getting married at a hotel wedding venue will almost always mean a plentiful supply of lovely accommodation, which comes with the benefit of having most of your guests staying in the same place once the party starts to wind down. This is something Parknasilla can particularly boast about, with a variety of accommodation choices, which will suit all the different budgets and preferences of different guests. You can't underestimate how handy this is, especially if you have a number of guests coming in from out-of-town or abroad.
6. Activities
Having an established venue means you can take advantage of their facilities and activities to help make your stay, and wedding day, a little easier and potentially a little more unique, as well as providing space and ideas if you plan to extend your celebrations over a few days. "For your little wedding guests, there is The Fairy Trail, PJ's Treasure Trail and of course, the childish delight of simply exploring the nooks and crannies of nature.  A simple walk along the shore yields a treasure trove of surprises for the kids; from translucent little sea creatures to magical seashells and burnished pebbles.  And at special times of day there is supervised playtime to give the adults time to themselves," say Parknasilla's wedding team about one of their more unique offerings for wedding couples.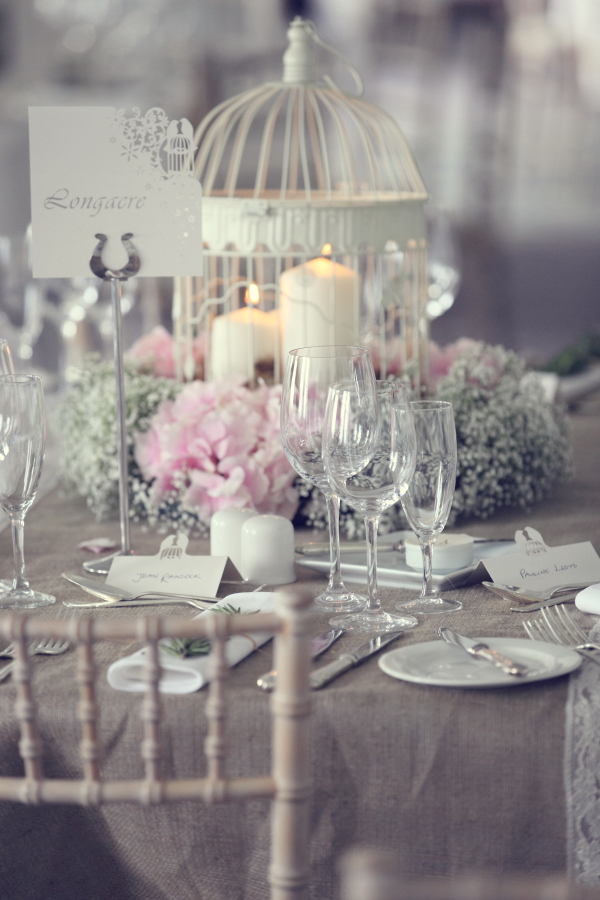 7. Peace of mind
This is probably the most important point on this list! While there are pros and cons for going it on your own when it comes to planning your outdoor wedding, one of the massive benefits of getting married at an established wedding venue is the peace of mind you have knowing you're in expert hands. "We have taken care of many nervous brides and grooms and we are delighted to sit down with you and discuss in detail what you have in mind for this once-in-a-lifetime occasion... We can advise you on the big decisions – and the little ones – because we know that a seamless wedding day is all about the special, thoughtful details that make this day uniquely yours."