Unless you're a celebrity, you're probably not used to a camera being trained on you for a whole day but your wedding photos pretty much require it.
We asked wedding photographer extraordinaire Claire Brown to tell us exactly what makes you look your best in those all important wedding photos…
1. Focus on each other
"When you're taking your portraits, focus on each other rather than the camera. Turn your bodies inward towards each other rather than facing the photographer."
2. Relax
"Look at each other, breathe in deeply, and enjoy these precious moments alone together. Embrace your newly married status and tell each other how happy you are. The best wedding photos are natural moments between a couple who have a deep connection and aren't afraid to show their affection."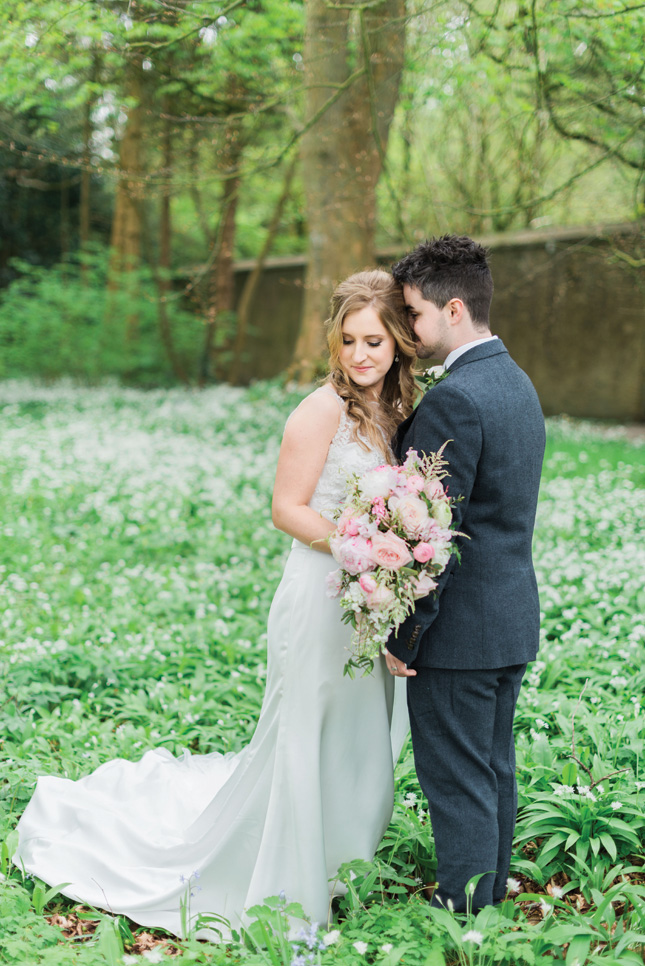 3. Get lost in the moment
"Get lost in the moment with your newlywed, have fun and be playful. Whisper an inside joke to one another, or tell each other how you felt as you walked up the aisle. You'll always look your best with a natural smile and that newly married feeling will likely be releasing all your endorphins!"
4. Have an engagement shoot
"This is so valuable for client and photographer. The clients have an opportunity to relax and be in front of the camera and I get to know my clients better and build a connection which I love. By the time the wedding photos come, you'll be warmed up to your photographer's style and know each other more and this makes everyone more relaxed!"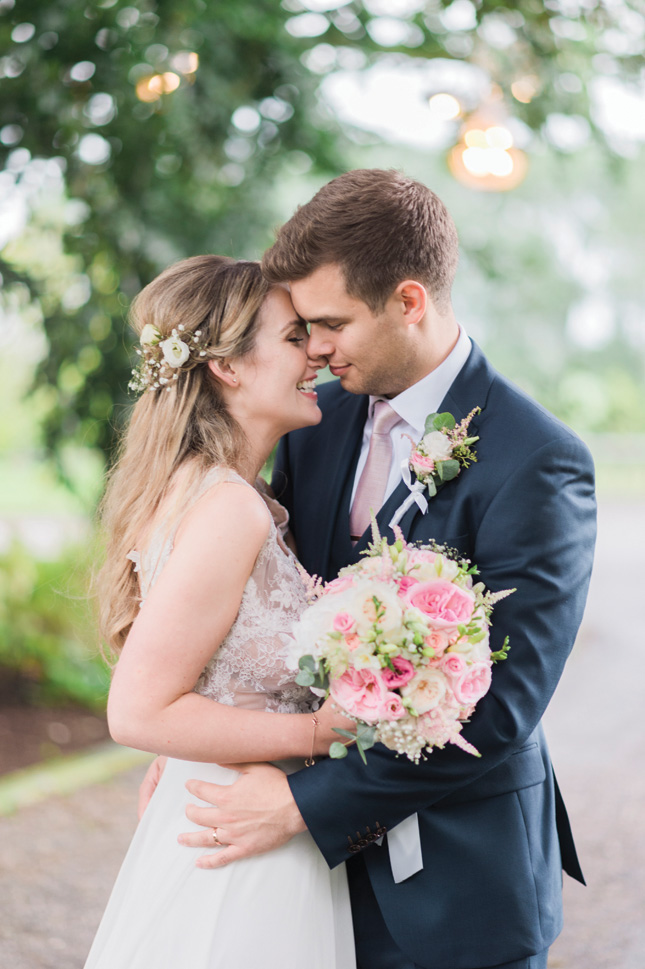 5. No distractions
"Make sure your couple photos will be in a quiet spot away from distractions. Couples tend to be more nervous or unable to let their guard down when they know they're being watched. There's no need for a bridesmaid to come to help with your dress, between the groom and photographer, we can help you. If you have young children, make sure someone is on hand to mind them so that you have quiet alone time during this precious time."
6. Give yourself enough time
"It's important for both the couple and the photographer that you don't feel rushed. You won't be able to relax if you're worrying about the time. I would always try to allow at least a 20-30 minute window for your couple wedding photos alone, and I also endeavour to not keep you away from your guests for too long. The best way to ensure you have a good balance is making a timeline and sticking to it. Ideally the ceremony should start on time so that you're not losing this time later in the day."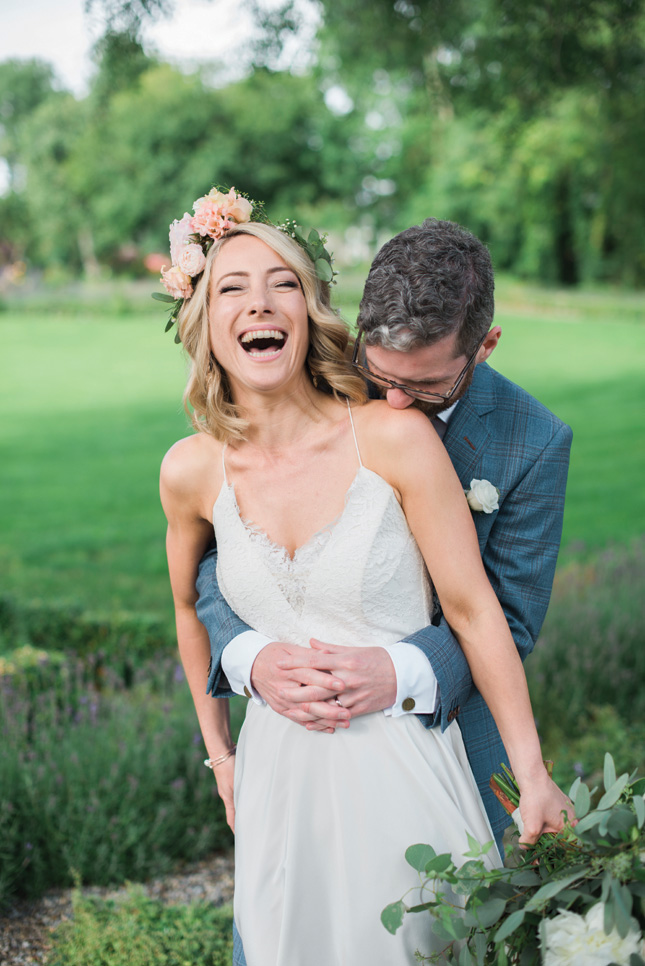 7. Find a natural pose
"For poses, think about what comes natural to you. It's nice to deviate from the standard pose of standing together and kissing. Do you have a favourite way of leaning into him or hugging him? Do you prefer to spoon?! Tell him to whisper in your ear and smell your perfume. All these make for intimate and romantic moments which I love to capture."
8. Soft natural light is your friend
"A bright overcast day is the perfect light for your photos. If it's a bright sunny day, the photographer will look for more shaded spots, or ideally wait until golden hour before sunset when the light is warm and soft. Not only is the light beautiful at this time, it is also flattering and makes your skin look soft and dewy."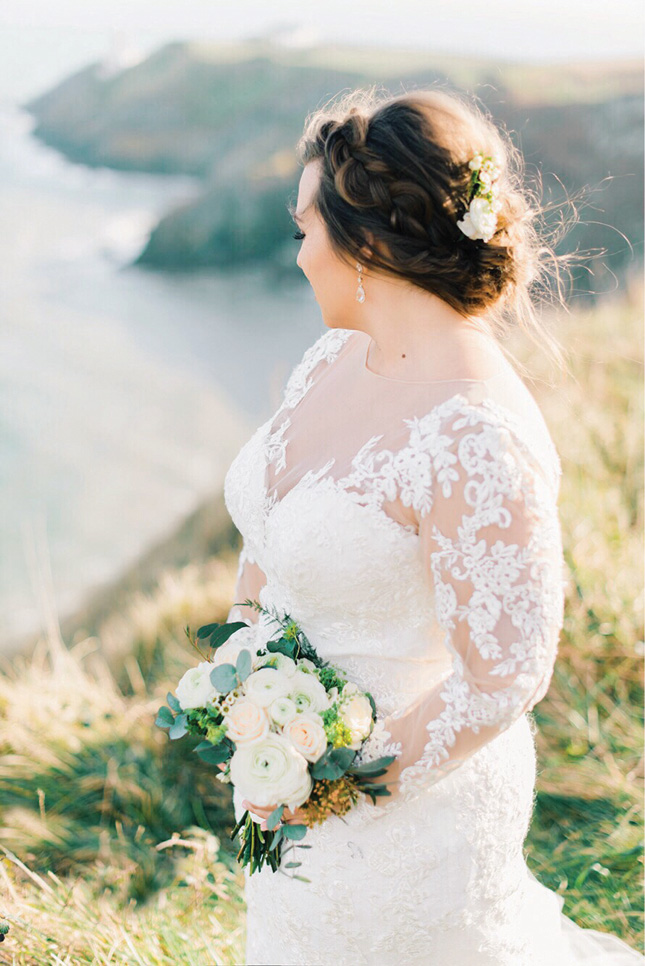 9. Be comfortable
"When choosing your dress and shoes, think about the places you'll be taking your wedding photos and what type of look you prefer. If you're hoping for soft romantic photos by the beach or coastline, it will be better to go barefoot for this and that your dress material is soft and flowy, which looks beautiful in the wind. If you have a veil and it's windy, make sure it's secured well and wrap it around your arm before the photos. Otherwise it can come loose or bother you during the photos."
10. Trust your photographer
"We're often our worst critics when it comes to pictures, and at lot of us have mastered a selfie, taken at a high angle, cheeks pinched in and subtle head tilt. But while you want flattering photos, you want to make sure that it still looks like you in the pictures. You WILL look and feel the most beautiful you've ever been on your wedding day, own it and trust that your photographer will capture the real you!"
Photos all by Claire Brown.