A Confetti promotion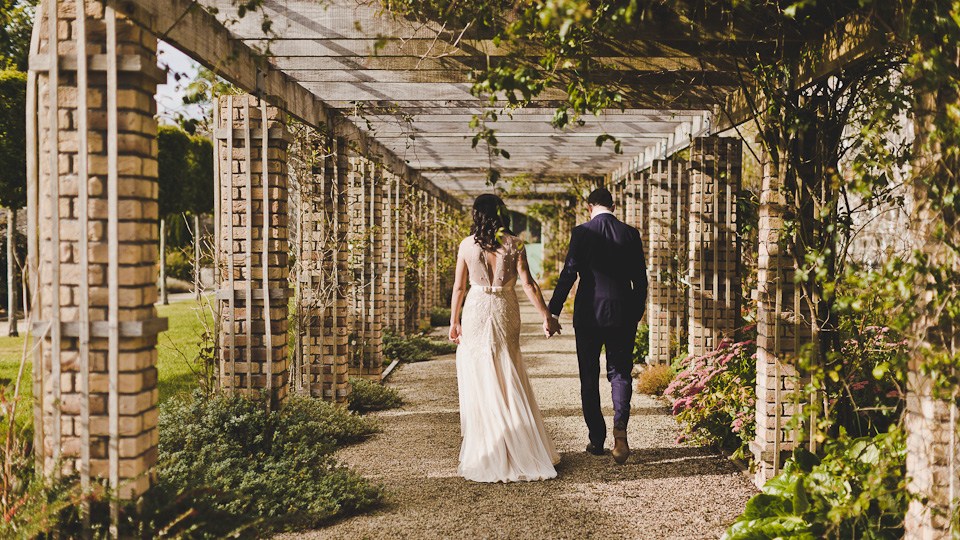 In case you've missed it, it's Irish Wedding Venue Week here on Confetti.ie and we're celebrating loads of the beautiful venues around the country. We'd never get through all the gorgeous venues throughout Ireland, even in a week, but we started you off with some super stunning hotel venues earlier in the week, and today, we're taking a look at some of Ireland's most beloved stately home wedding venues.
Ashley Park House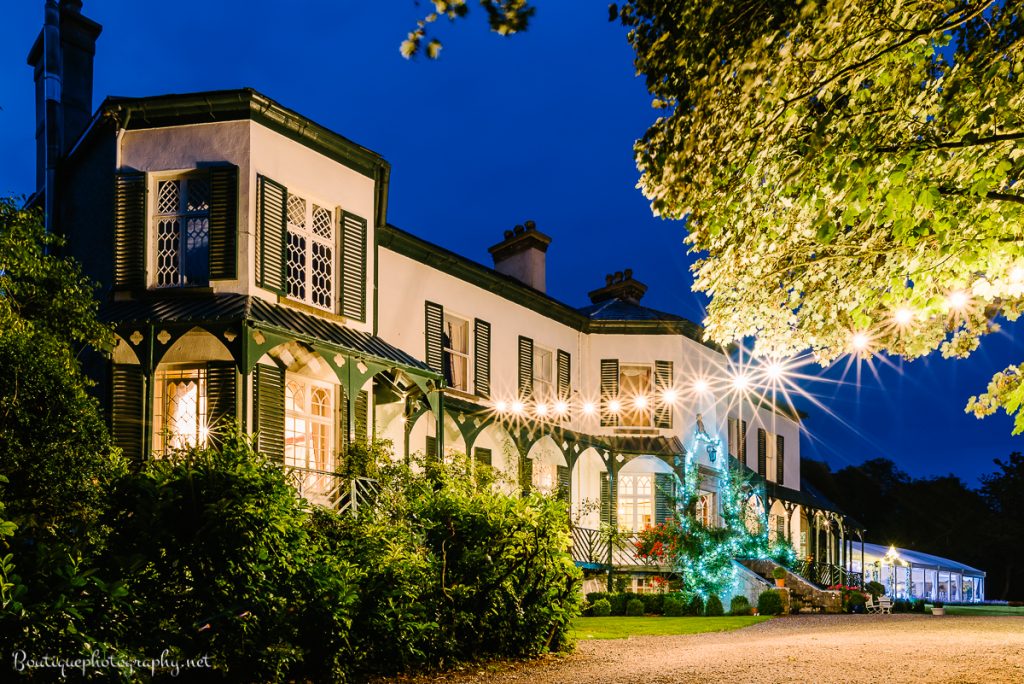 THE VENUE: Ashley Park House, set within 76 acres of private woodland, offers their wonderful new pavilion with fab lake views. They can accommodate ceremonies onsite, both indoors and in the walled garden, or even by the lake. Drinks can be served in the main house drawing room, and the veranda is a wonderful space for photos.
ACCOMMODATION: 24 bedrooms and also 12 cottages, which can accommodate 68 guests.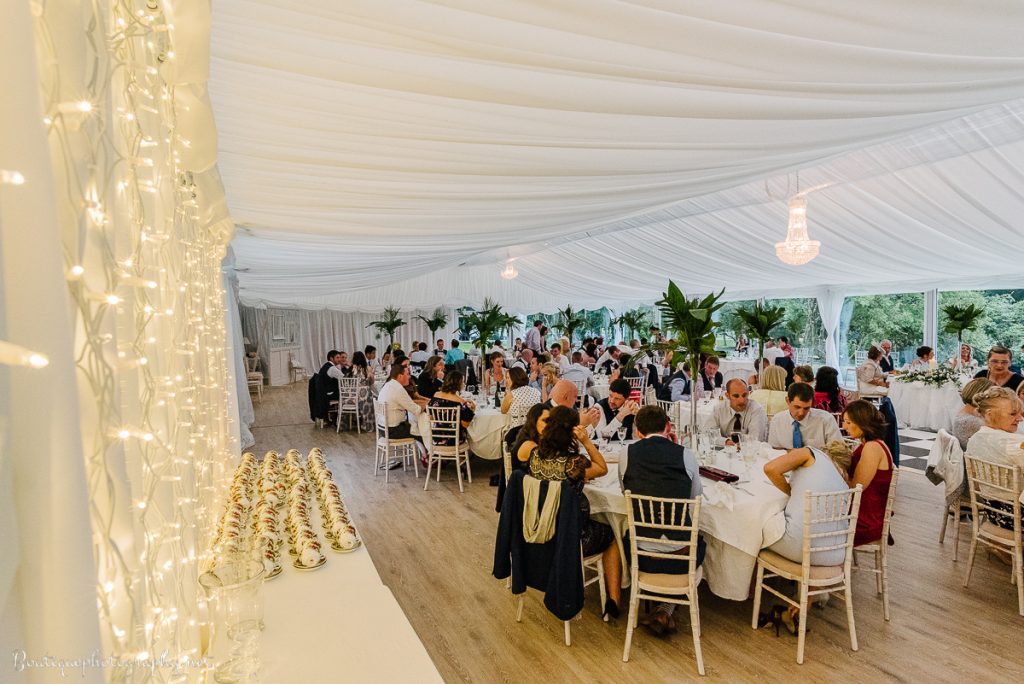 WHY WED HERE? Food is a very important part of the day and is prepared with fresh local produce, including the meat which is reared locally.
ANY EXTRAS? Ashley Park House offers wonderful new pavilion with lake views and can accommodate ceremonies on site both indoors and by the lake or in the walled garden.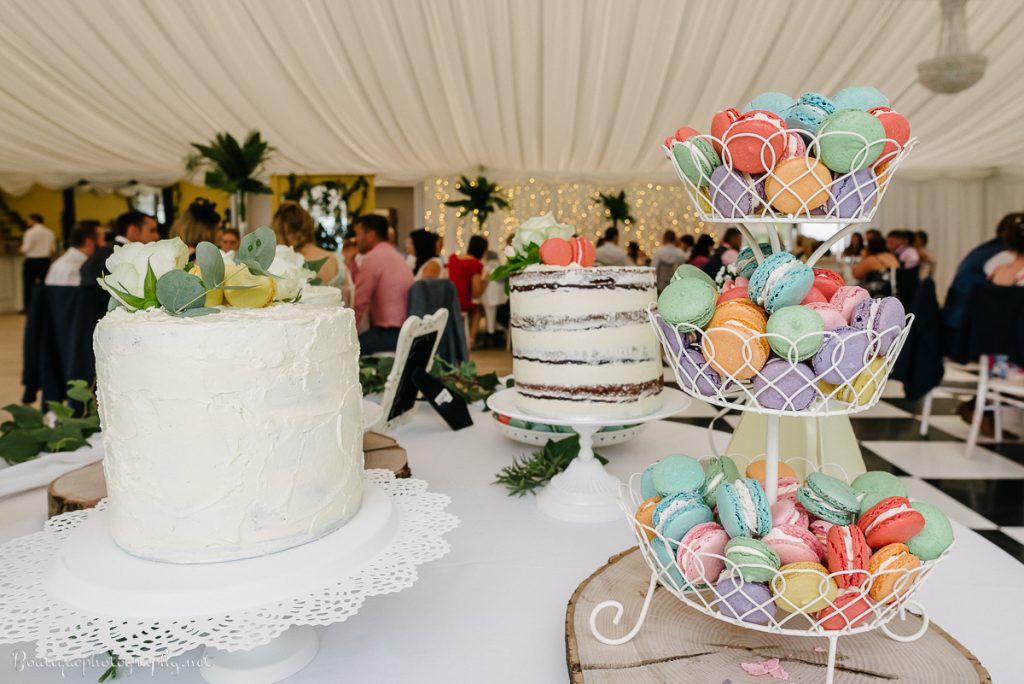 TOP PLANNING TIP: The secret to a really great wedding is good food, good wine and good music!
THE BILL: From €70pp
Bellinter House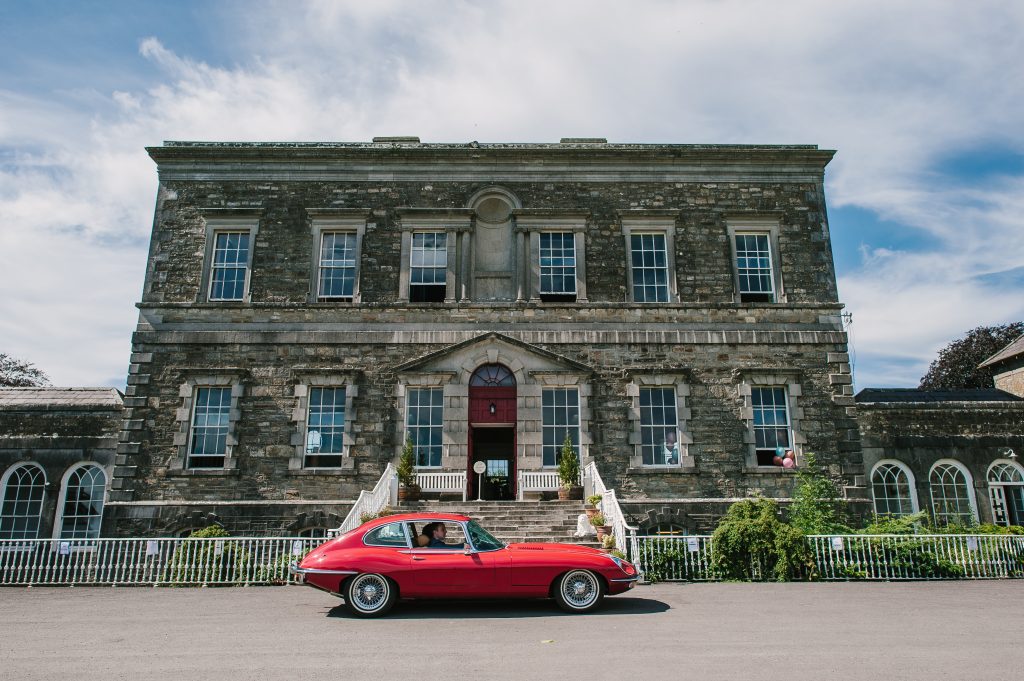 THE VENUE: The setting and style of Bellinter House creates a relaxed, informal, warm and welcoming atmosphere. This 18th century Georgian manor is set on banks of the River Boyne. Just 30 minutes from Dublin, with sweeping lawns, ancient trees and secluded spots, Bellinter House is an ideal romantic setting for your wedding.
ACCOMMODATION: There are 35 guestrooms in total.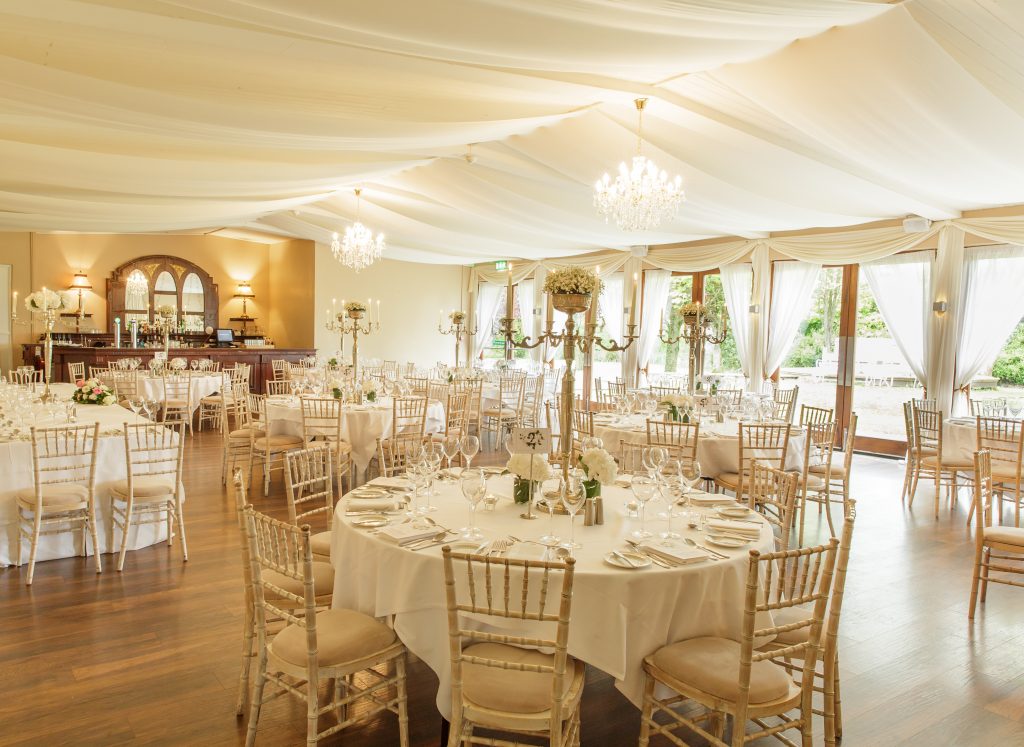 WHY WED HERE? The house can be booked exclusively for you on the day and weddings at Bellinter are unique and a reflection of your own personality and style.
ANY EXTRAS? Bellinter House offers the option of exclusive venue hire, tailor-made packages, outdoor ceremonies under the weeping beech tree or indoor ceremonies in the classic vaulted Nunnery in the East Wing of the House.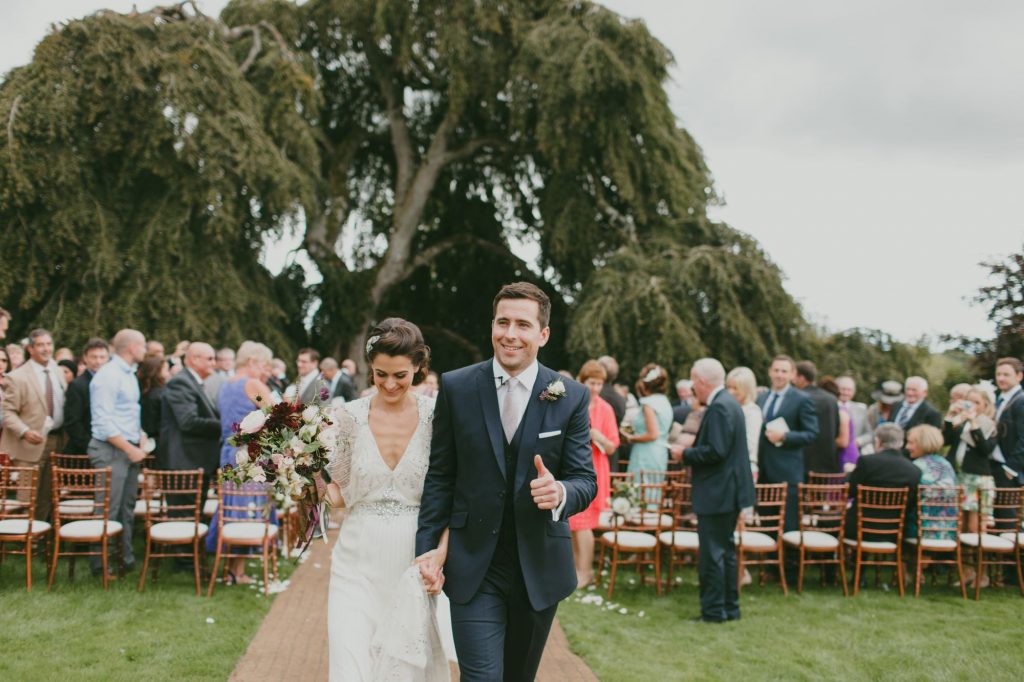 TOP PLANNING TIP: Book a venue that will adapt themselves to suit your requirements. The team at Bellinter House work hard to create a magical, unforgettable, bespoke wedding experience for each individual wedding.
THE BILL: From €85pp
Dunboyne Castle Hotel and Spa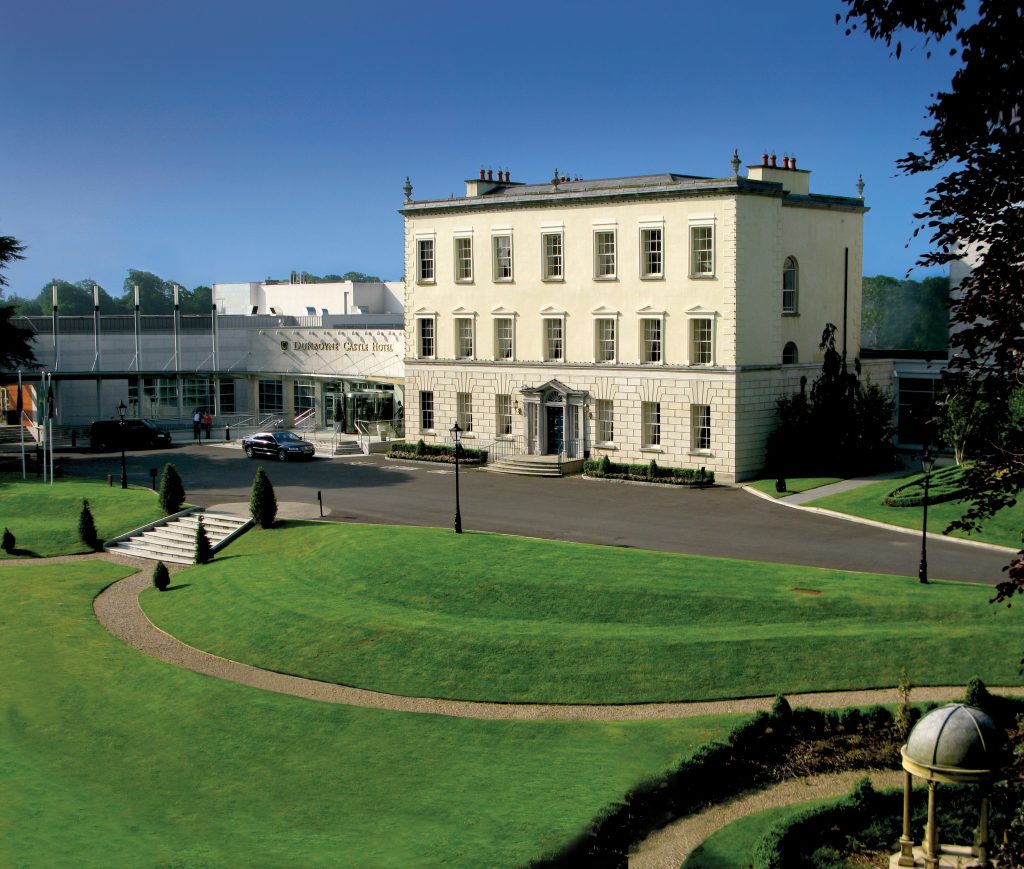 THE VENUE: Dunboyne Castle Hotel & Spa is ideally located in the Meath countryside, just on Dublin's doorstep. They offer acres of impressive grounds, the luxurious Seoid Spa and a reputation for quality food and service.
ACCOMMODATION: 145 bedrooms, including suites with views across the gardens and the exclusive Synolda Bridal Suite, which spans the entire top floor.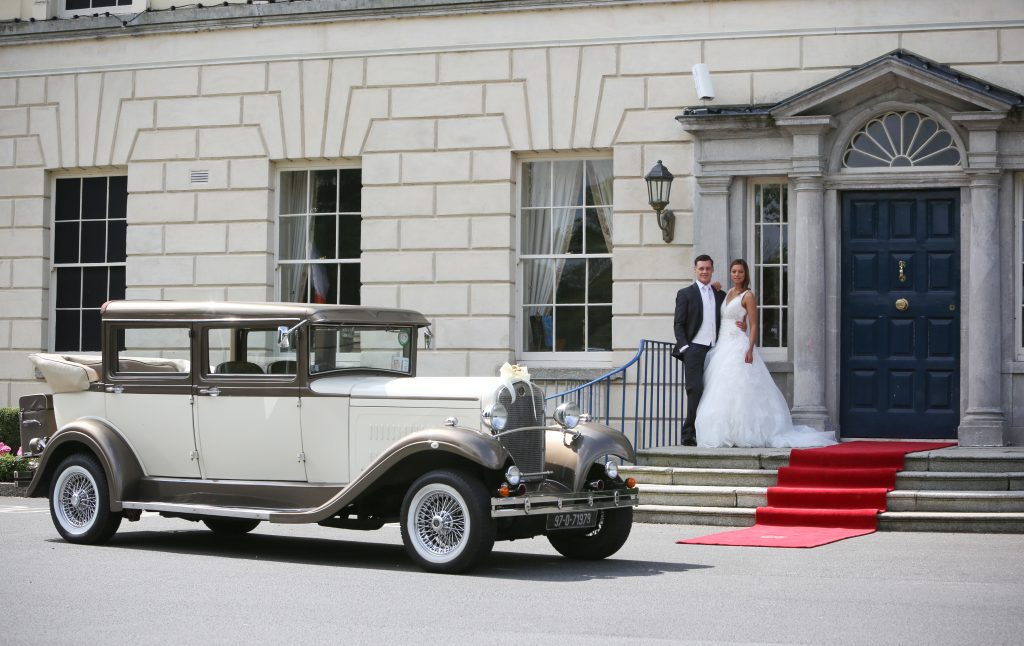 WHY WED HERE? The impressive gardens and sweeping tree-lined approach are sure to impress your guests and give you some awesome photos!
ANY EXTRAS? Private drinks reception in the handsome period rooms in the original house.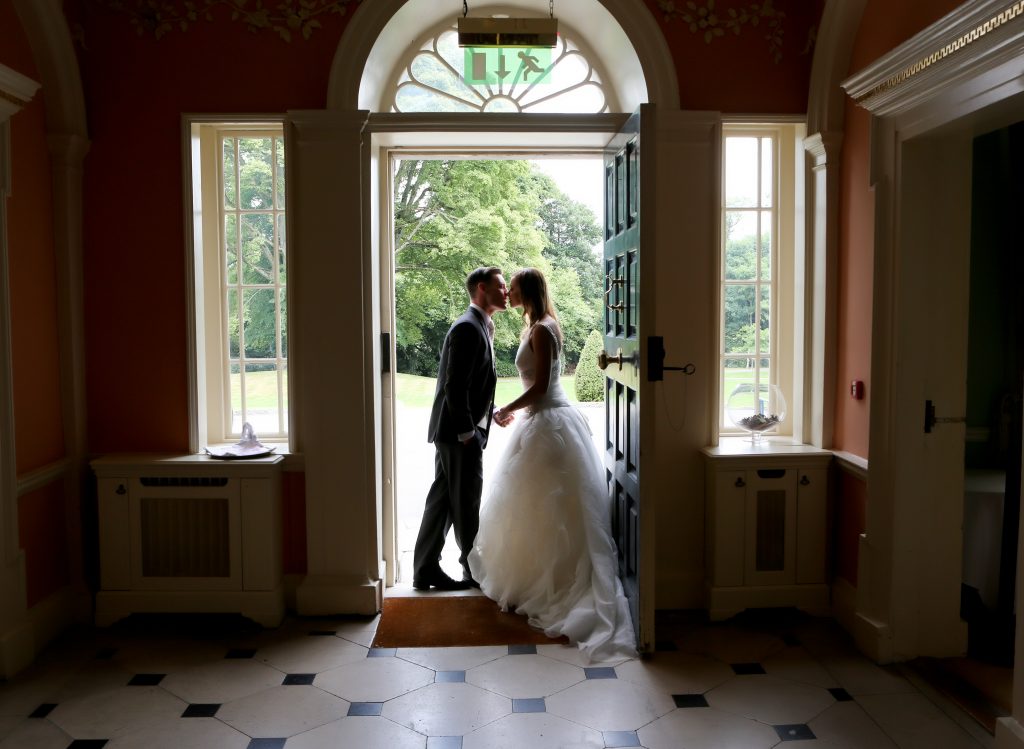 TOP PLANNING TIP: When considering your dream wedding venue, start by writing down your priorities, for example your ideal location – close to home, country side, city centre, accommodation options – a venue that will fit the bridal party, food – bespoke food options working with the chef. Every couple has priorities unique to them and it is a good starting point to narrow down your venue search.
THE BILL: From €66pp
Fernhill House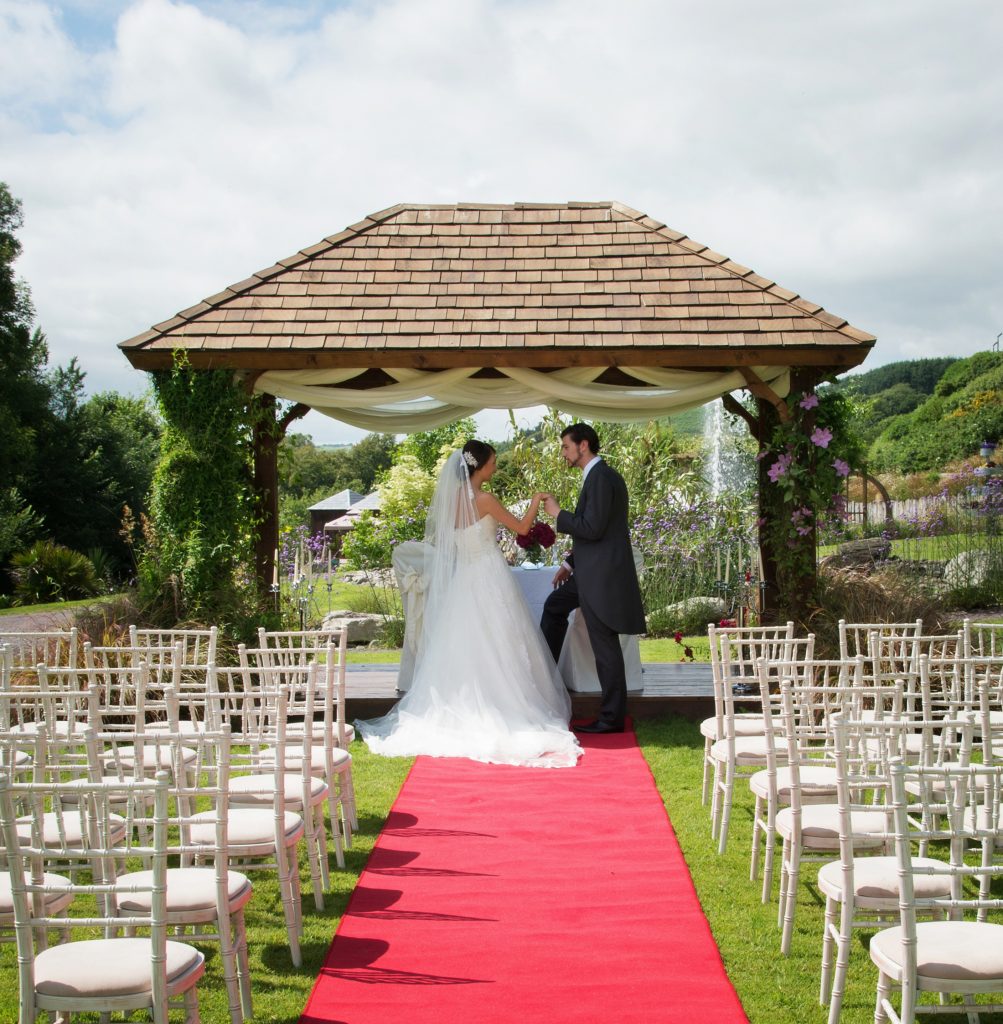 THE VENUE: The award winning Fernhill House Hotel & Gardens has been hosting weddings for 50 years at its Georgian mansion house. The gardens are perfect for those all-important wedding photos and the marquee is a great option for a cocktail reception.
ACCOMMODATION: The original rooms have been redesigned and updated and 16 brand new rooms were recently added. There's also an impressive bridal suite on offer.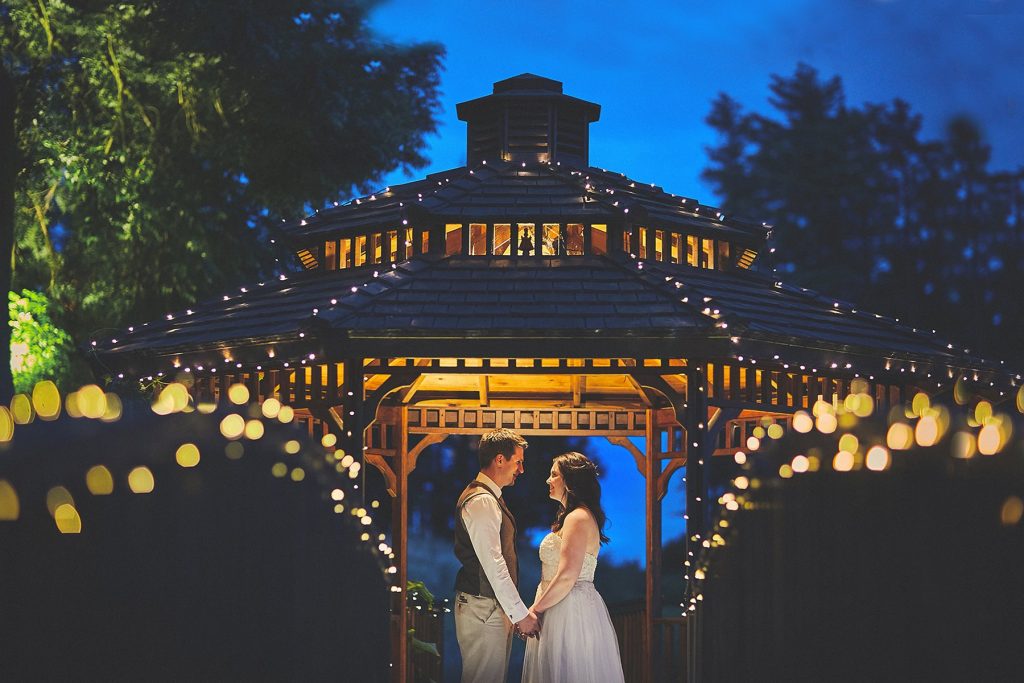 WHY WED HERE? An outdoor ceremony in the marriage garden is as romantic as a setting gets.
ANY EXTRAS? Elegant drinks reception marquee and acres of picturesque gardens for photos at our Georgian manor venue.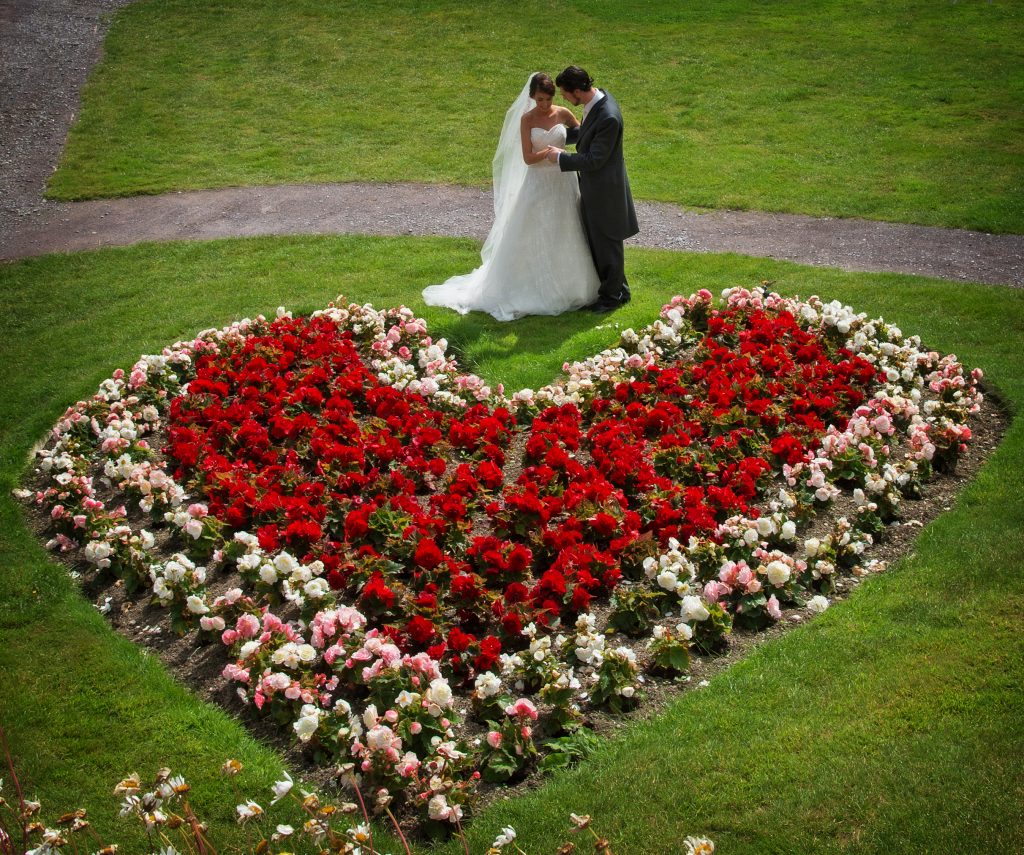 TOP PLANNING TIP: Choose a picturesque venue. Having the flexibility to take photos on site will make you more relaxed on your big day.
ON SOCIAL: Website | Facebook | Instagram
Kilshane House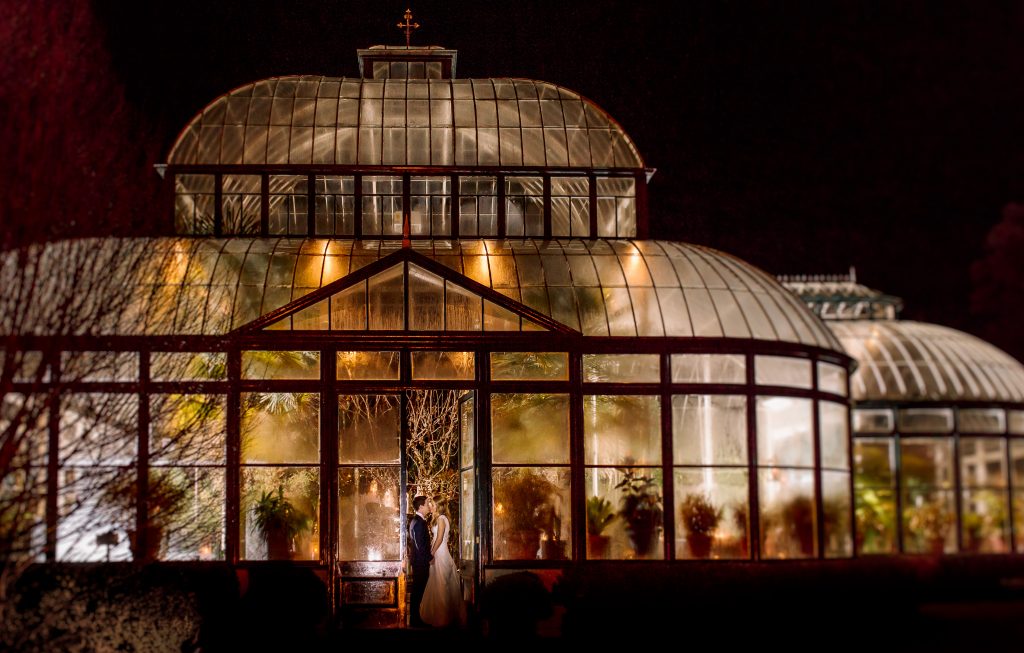 THE VENUE: A spacious Regency house set on 320 acres of parkland. One of Kilshane's distinguishing features is the curvilinear conservatory; a great space for civil ceremonies. The Orangerie, with a full bar at one end, seats up to 220 guests and intimate dinners for 24 are held in the formal dining room.
ACCOMMODATION: There are 54 en-suite bedrooms which are exclusively for the guests you invite.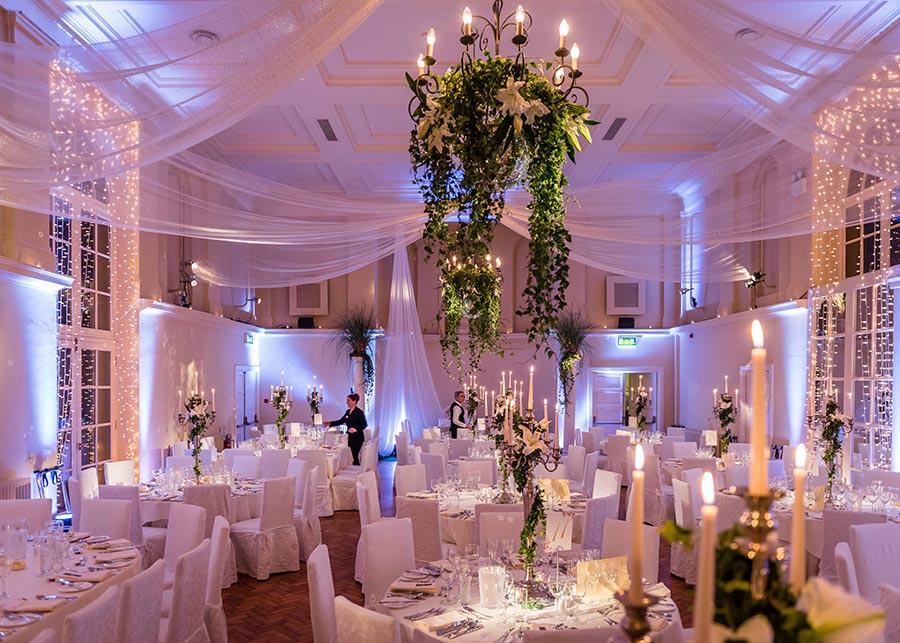 WHY WED HERE? The fabulous staff, the amazing setting, and the spectacular food promises you the wedding of your dreams.
ANY EXTRAS? There are several unique locations on the lake and in the gardens for outdoor ceremonies. All 320 acres are photogenic, including the dogs, horses, and cattle!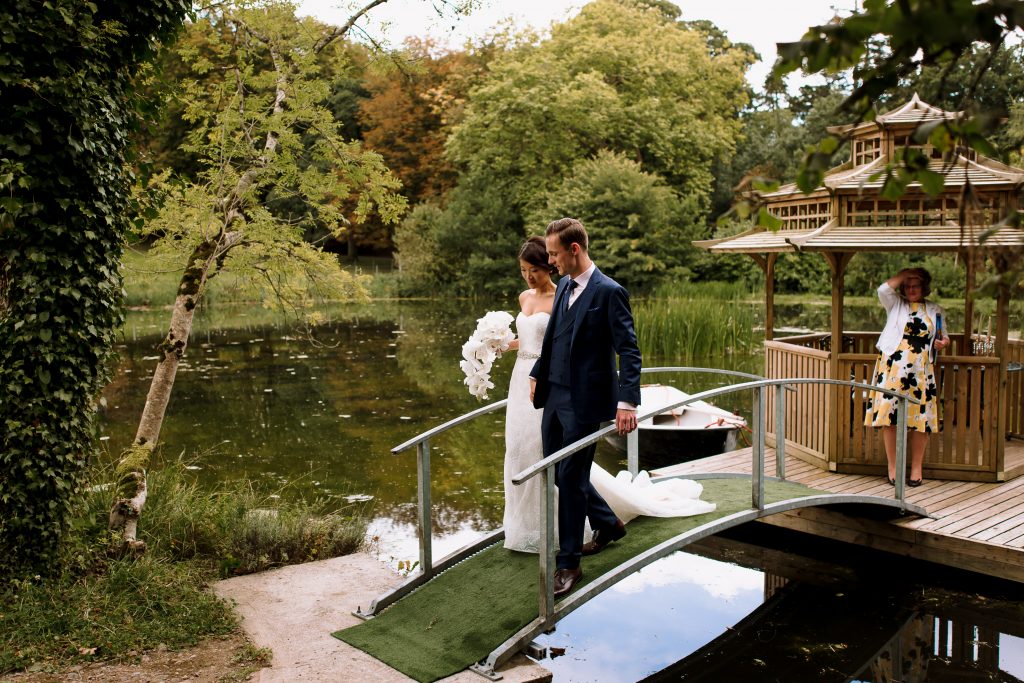 TOP PLANNING TIP: Make sure you please yourselves after all, it's your day! The more personal every detail is to you, the more memorable your wedding will be.
THE BILL: From €100pp
Lough Rynn Castle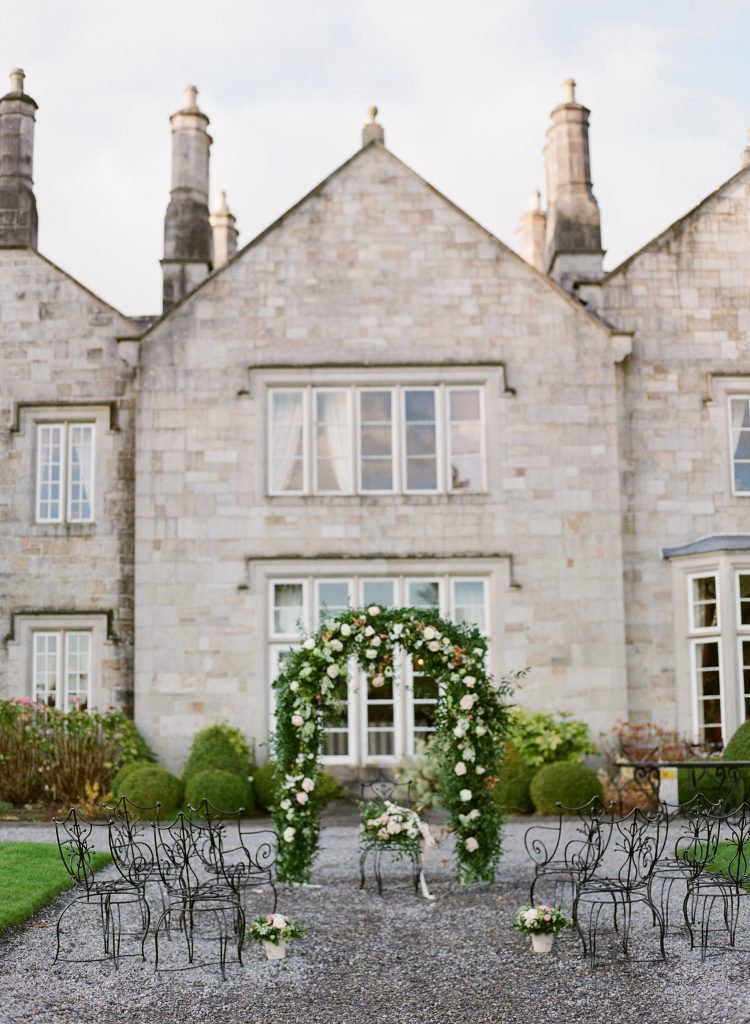 THE VENUE: Lough Rynn Castle is set on 300 private acres with winding driveway, lakeside setting and Victorian walled garden. It is the ancestral home of Lord Leitrim, and the estate is rich in history and natural beauty.
ACCOMMODATION: 43 well-appointed bedrooms and they can also o er a number of self-catering lodges on-site.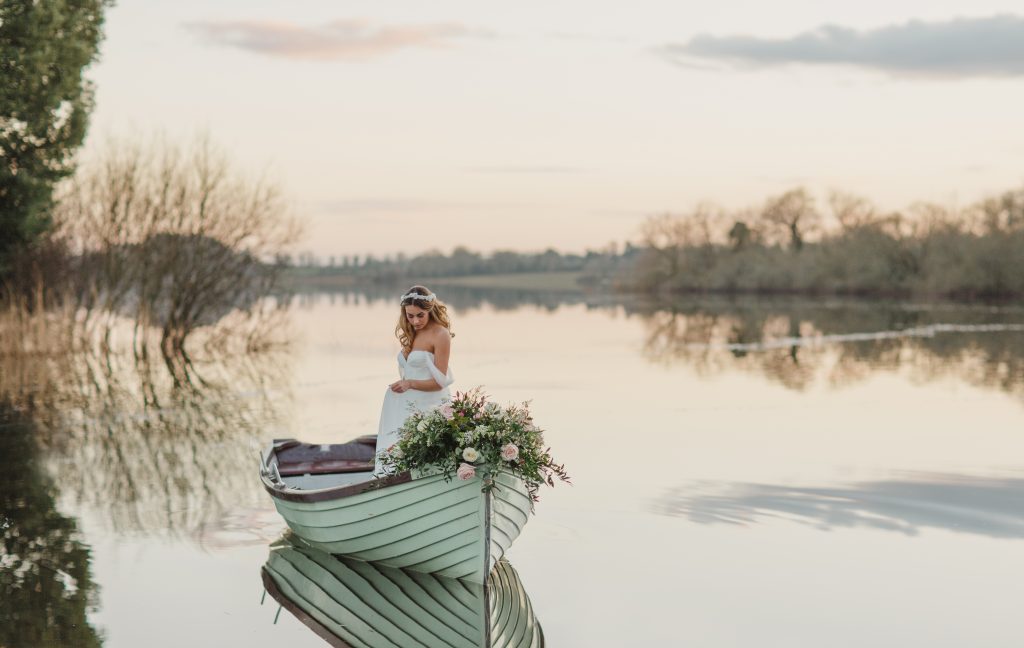 WHY WED HERE? The castle's beautiful walled-garden, facing onto the lake, is a dream setting for wedding photos and for your guests to explore. The romantic setting and breathtaking views make for a match made in heaven.
TOP PLANNING TIP: Stay true to yourselves! If you want to theme your wedding, choose a theme that represents you both, these can be small touches that are carried though the day.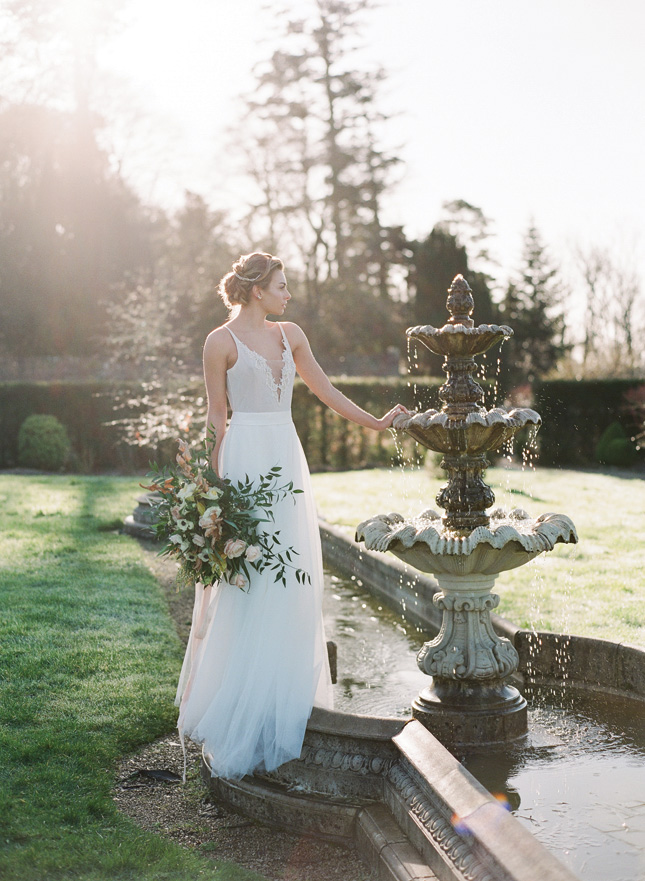 THE BILL: From €68pp
ON SOCIAL: Website | Facebook | Twitter
The Millhouse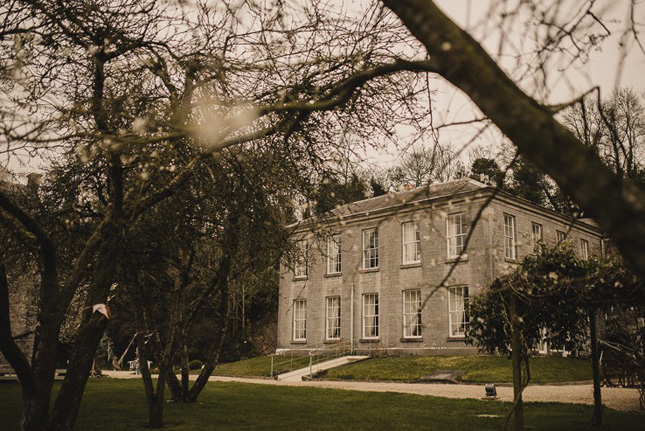 THE VENUE: The Millhouse is a Georgian manor and heritage mill on the banks of the River Boyne. It's a beautiful combination of old-world glamour and contemporary design, for a very different, luxury wedding venue.
ACCOMMODATION: 15 bespoke en-suite bedrooms, featuring four-poster beds and free-standing roll top baths. Glamping options are available on site.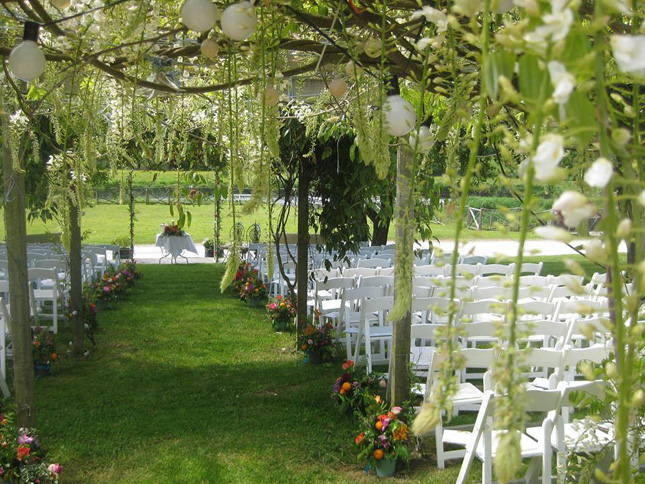 WHY WED HERE? The estate's chapel is in the original mill building with its exposed brick walls and high, open-beamed ceiling, making it a beautiful ceremony location.
ANY EXTRAS? Your wedding day can begin in the mill ceremony room or outdoors in our beautiful blossom filled orchard with a blessing or official wedding ceremony.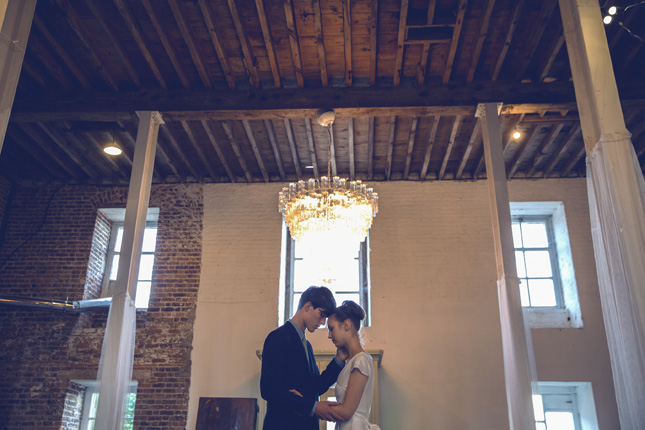 TOP PLANNING TIP: You cannot make everyone happy, and trying to accommodate others will just make the whole process more daunting. This is your day; make it about you. It really is the only day that you will get that chance
THE BILL: From €65pp
ON SOCIAL: Website | Facebook | Instagram
Stephen's Green Hibernian Club
THE VENUE: The Stephen's Green Hibernian Club is a unique venue in the heart of Dublin city. The Club specialises in bespoke, intimate weddings from 40-96 guests and is an ideal venue to capture the romance of old Dublin.
ACCOMMODATION: The Club is home to beautiful boutique-style bedrooms, available for your wedding guests.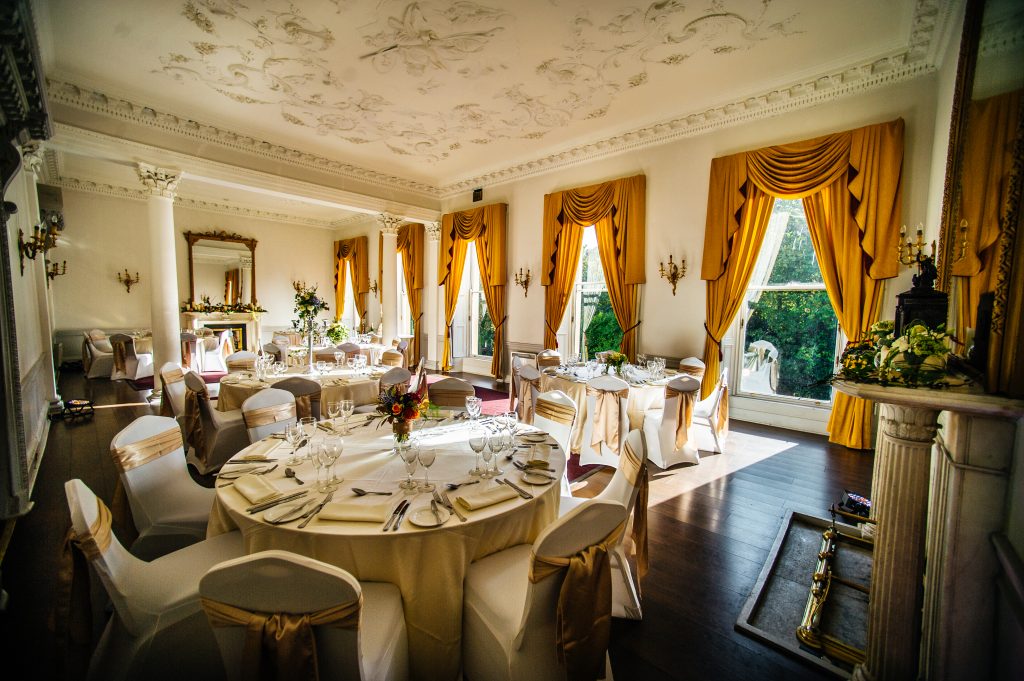 WHY WED HERE? The original architecture and wonderful preservation of this building, brings you back to the glory of this former Georgian home. Ideal for celebrating some old-fashioned romance in the city.
ANY EXTRAS? All reception rooms have their own character so no real need for additional décor.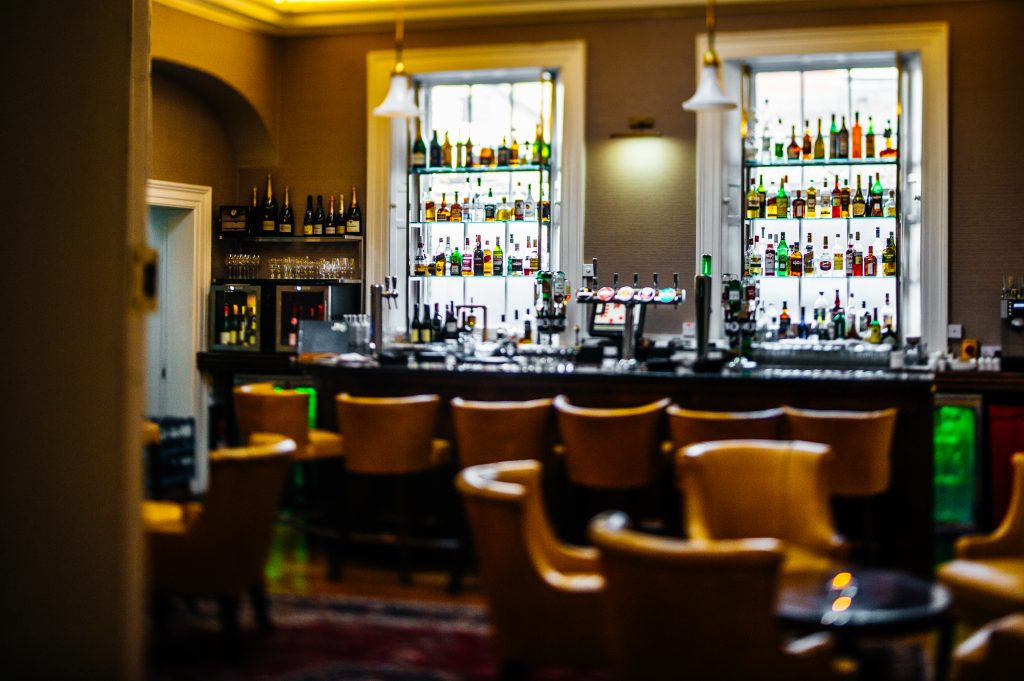 TOP PLANNING TIP: When planning a wedding, always consider a 'second shooter / assistant photographer'. This second shooter will be able to take guests photos during your drinks reception while you and your significant other are getting your 'newlywed couple photos'.
THE BILL: From €63pp
ON SOCIAL: Website | Facebook | Instagram
The K Club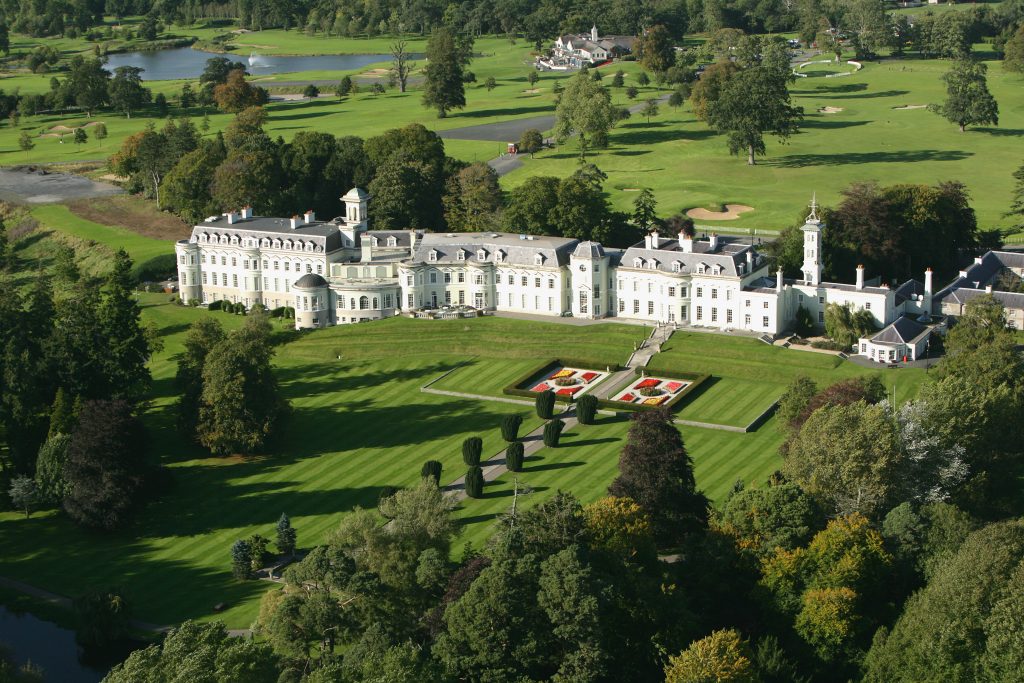 THE VENUE: If a Downton Abbey style wedding is what you're after, The K Club, is just the ticket. In amongst 550 acres of parkland and gorgeous gardens, there are plenty of great locations for your wedding photos. From intimate affairs to larger celebrations, The K Club is suited to both.
ACCOMMODATION: Modelled on a French châteaux, they offer 140 bedrooms in total, including 16 suites.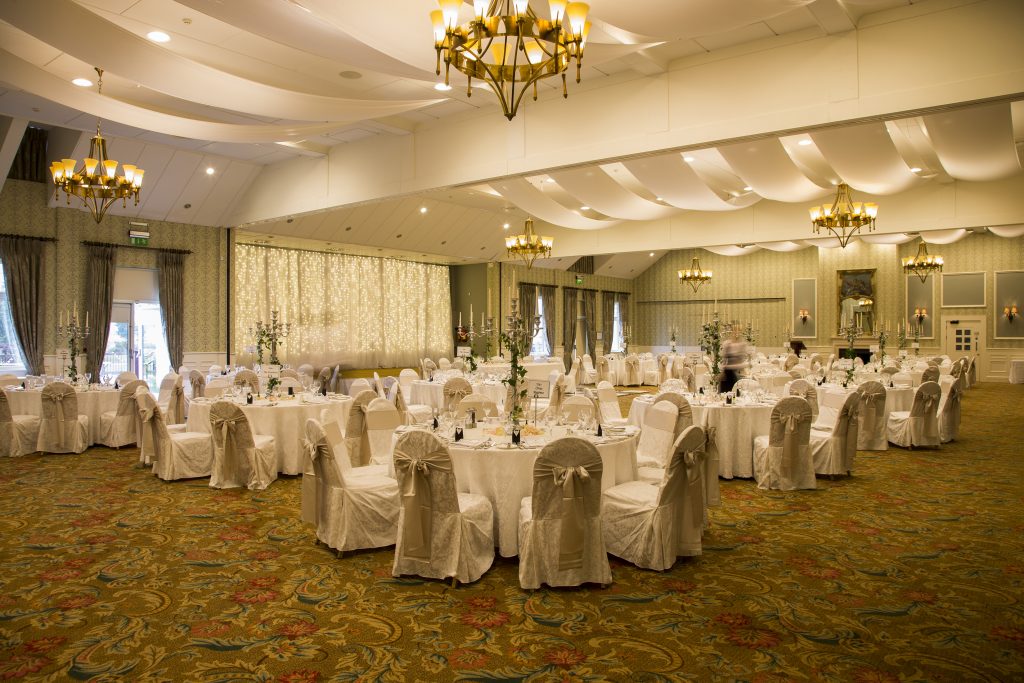 WHY WED HERE? You can host a second day event on the private island and have some post-wedding fun - a duck race on the Liffey, anyone?
ANY EXTRAS? A private Island ideal for more intimate family gatherings before or after the wedding day, a resort spa, two championship golf courses and a host of country pursuits.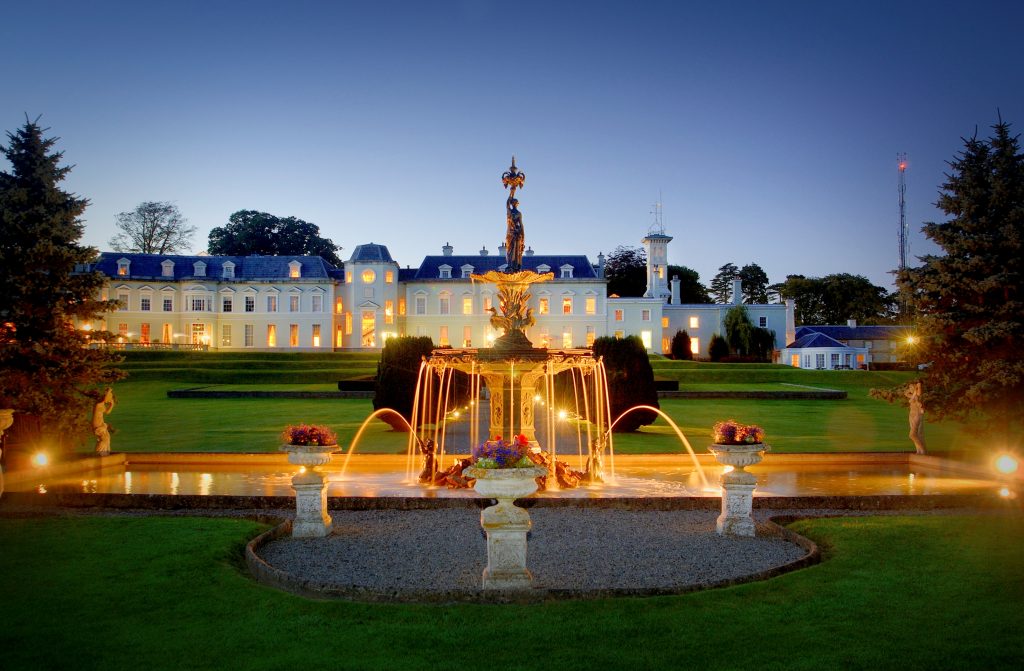 TOP PLANNING TIP: More and more weddings these days will have two or even three days celebrations, from the rehearsal dinner to the next day BBQ/ party. Make sure your venue can cater for all your needs.