A Confetti promotion
In case you've missed it, it's Irish Wedding Venue Week here on Confetti.ie and so far, we've brought you nine of the nicest hotel wedding venues around the country, as well as nine of the best stately home wedding venues. Today, we're rounding up the week with nine of our favourite alternative wedding venues, that offer that something something that's a little bit different. Maybe one of them will be your 'one'!
Anglers Rest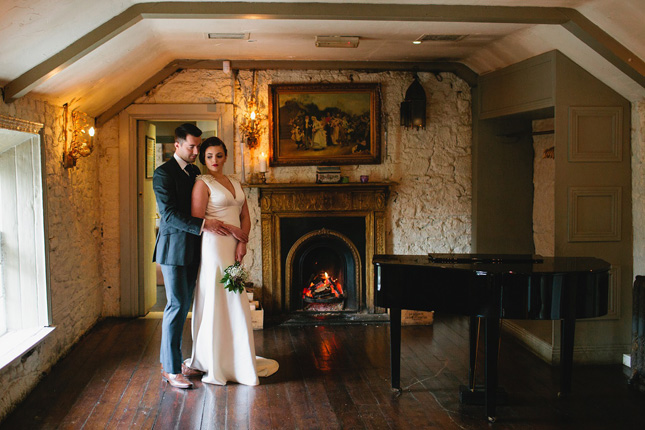 THE VENUE: Located on the picturesque banks of the Liffey at the Strawberry Beds, Anglers Rest has a reputation for great food and its cosy, yet elegant atmosphere.
ACCOMMODATION: Conveniently located near the Phoenix Park, there are ample accommodation options just minutes from the Angler's Rest.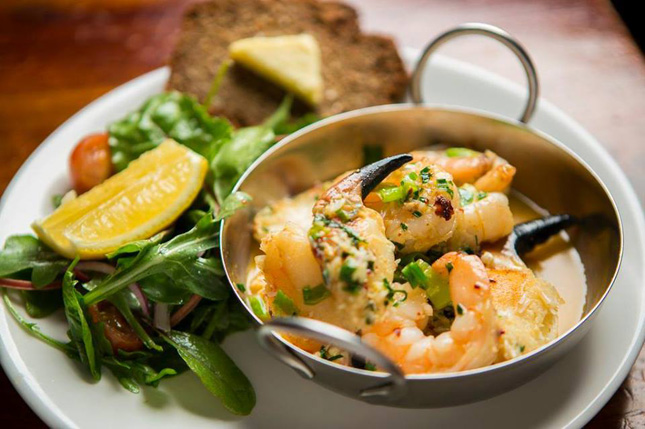 WHY WED HERE? A great alternative for couples who don't want the traditional hotel wedding; the beautiful Collins Room is available for ceremonies and can be adapted in layout to suit individual needs.
ANY EXTRAS? We are an authentic alternative wedding venue, with charm, character and uniqueness of a shabby chic building.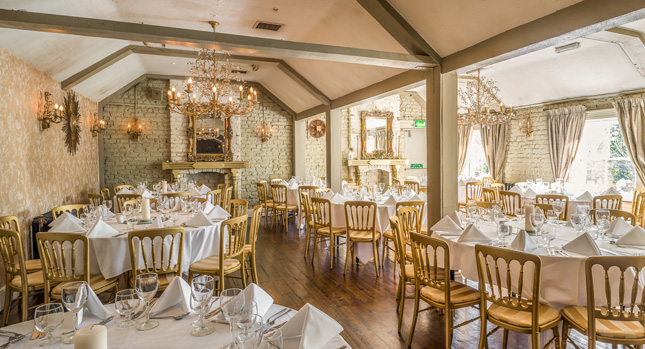 TOP PLANNING TIP: Our top tip for upcoming brides & grooms is absolutely follow your own dreams and ideas for your big day, taking into account your budget.
THE BILL: From €45pp
ON SOCIAL: Website | Facebook | Instagram
Coolbawn Quay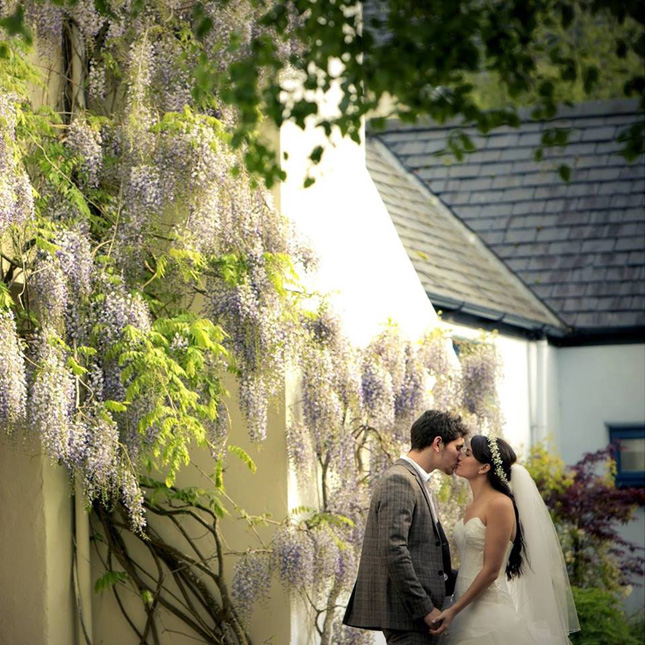 THE VENUE: Coolbawn Quay is a unique resort, situated on the picturesque shores of Lough Derg. The private village of cosy cottages is nestled peacefully into the landscape and is yours exclusively. Receptions for up to 220 guests are hosted in the Georgian style pavilion with a terrace, offering views over the lake.
ACCOMMODATION: The purpose built village sleeps up to 110 guests in charming cottages, suites and village rooms.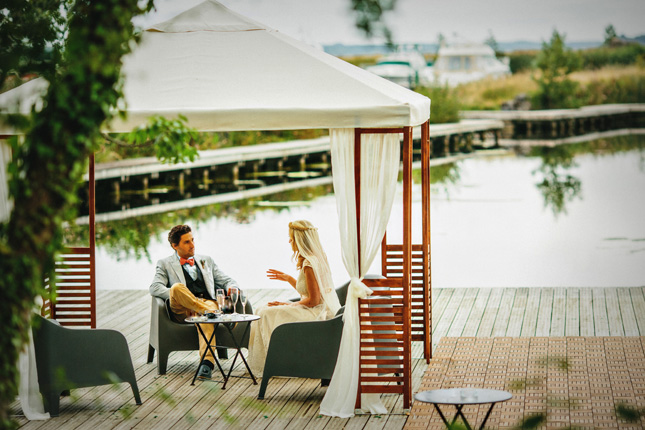 WHY WED HERE? The lakeside marina setting and the inclusionary feeling of a wedding village, filled with your nearest and dearest.
ANY EXTRAS? The wow factor of arriving by boat to be applauded by family and friends. Exchange your vows al fresco On the deck, perched over the water under the shade of softly draped Gazebo or in the event of showers, the Crystal Clear Canopy overlooking the inner harbour cocooned by hedgerows.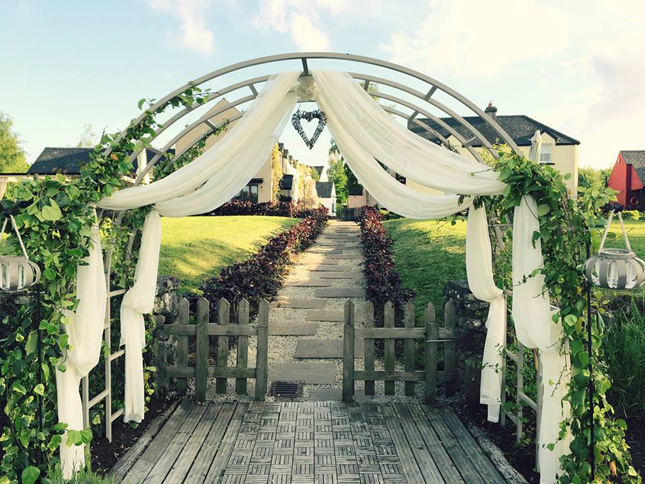 THE BILL: From €75pp
ON SOCIAL: Website | Facebook | Instagram
Crover House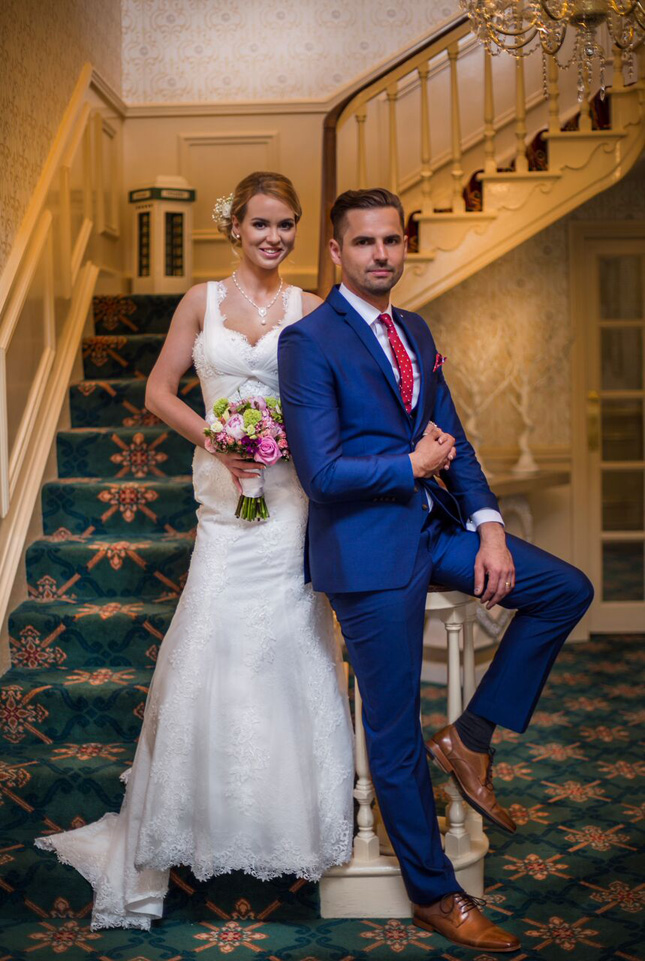 THE VENUE: One of Cavan's most sought after venues, Crover House Hotel is set on the private shores of Lough Sheelin. It is a family run hotel, nestled in the heart of the Cavan countryside. Crover House is a hidden gem with panoramic views of Lough Sheelin and only one hour from Dublin.
ACCOMMODATION: There are 44 bedrooms, including superior rooms, deluxe rooms and their bridal suite.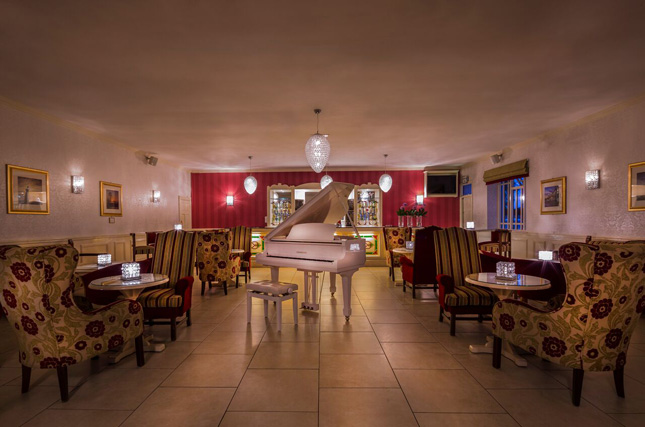 WHY WED HERE? If a picturesque countryside wedding is what you're after then this is an ideal venue. The lake provides a stunning backdrop for those all-important wedding snaps!
ANY EXTRAS? Lake Shore Venue, Outdoor Ceremonies. Staff that truly care.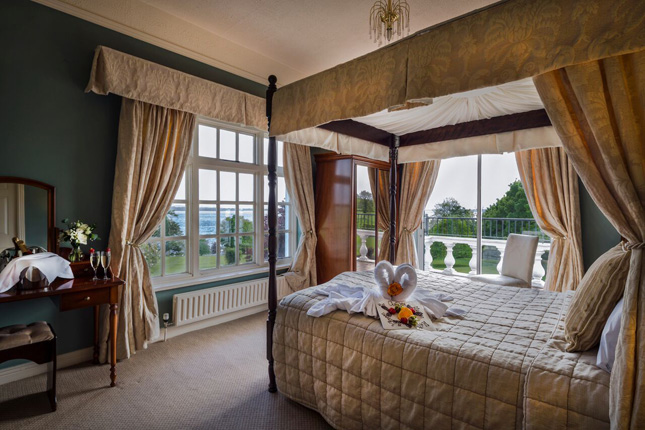 TOP PLANNING TIP: Trust your gut instinct on selecting your Venue. Crover House Hotel is your perfect Venue for memories that will last a lifetime.
THE BILL: From €52pp
ON SOCIAL: Website | Facebook | Instagram
Kilronan Castle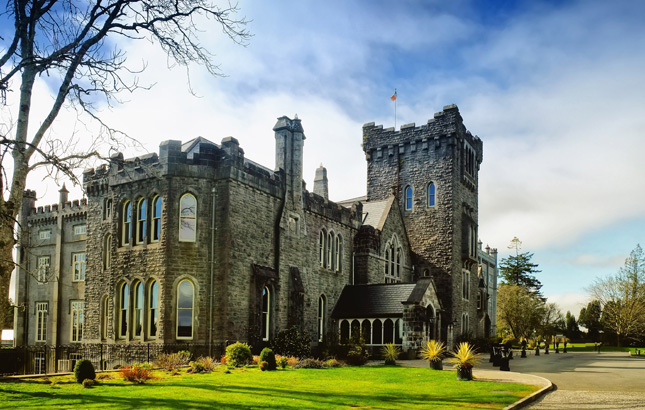 THE VENUE: The romantic setting of Kilronan Castle makes this an ideal wedding venue, for you. There are breathtaking views that surround the castle, which gives you some awesome opportunities for those all-important wedding photos.
ACCOMMODATION: 84 superbly appointed bedrooms, including nine suites. They also have eight self-catering holiday homes onsite, that can sleep up to five people.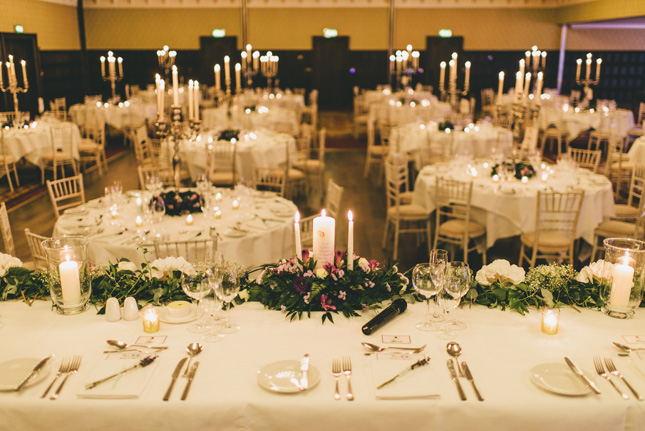 WHY WED HERE? They are committed to providing the highest level of luxury, comfort and service for your wedding celebrations.
ANY EXTRAS? Marquee, exclusive hire, outdoor ceremonies.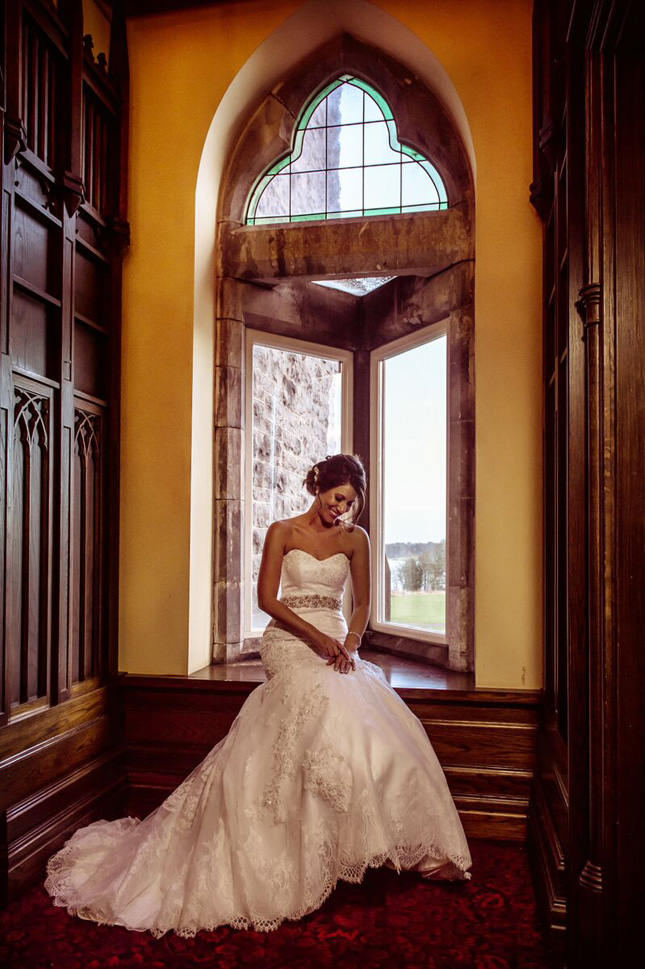 TOP PLANNING TIP: Before deciding on the venue make a draft of your budget as this will impact your choice of venues. Then think about your general vibe/theme and make sure that selected venues go along the lines of your ideas. Estimate how many guests will be attending your big day and choose your preferred wedding date. After that you can prepare shortlist of potential places to visit. Organise a weekend or two, visit them, speak with wedding co-ordinators and ask as many questions as you can.
THE BILL: From €69pp
ON SOCIAL: Website | Facebook | Twitter
Mount Falcon Estate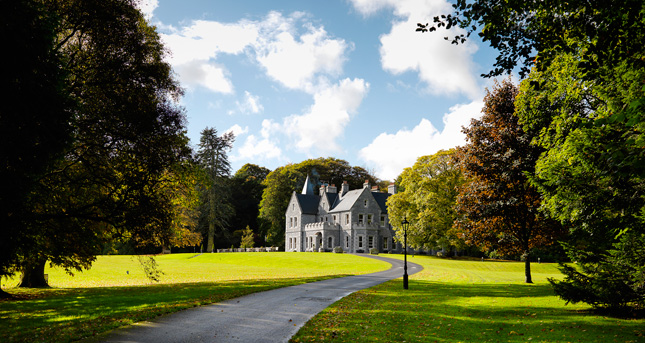 THE VENUE: One of the most romantic hotels in Ireland, this Victorian Gothic house offers a vintage atmosphere and an intimate space for your wedding. Located on the banks of the River Moy, Mount Falcon is ideal for all those all-important wedding photographs.
ACCOMMODATION: Mount Falcon has 32 bedrooms, and there are numerous luxury lodges within just five minutes of the hotel.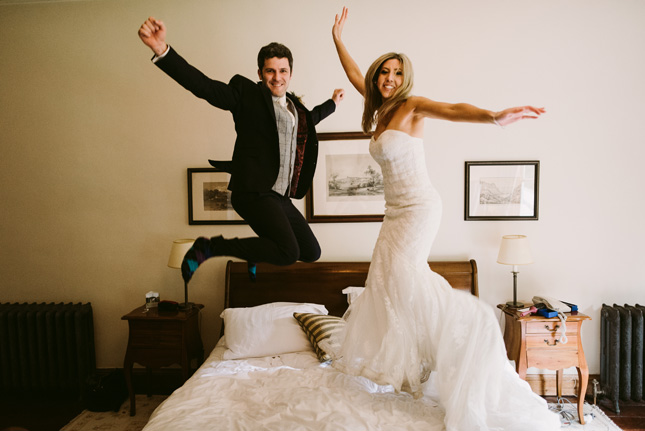 WHY WED HERE? The award-winning food, unique setting and fantastic service make Mount Falcon an ideal choice.
ANY EXTRAS? Outdoor and indoor ceremonies, and unique settings.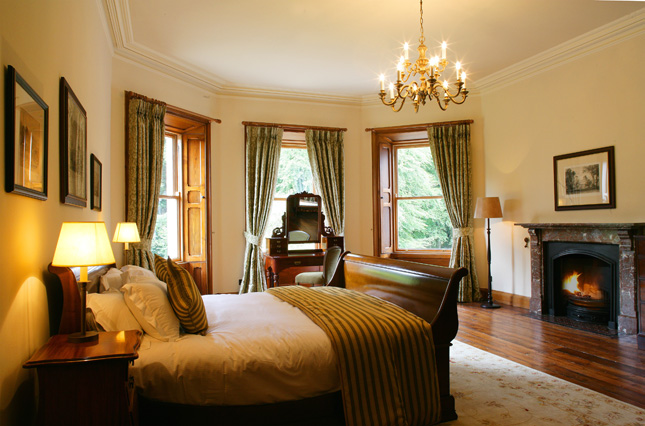 TOP PLANNING TIP: All the details and suppliers couples use; ask your venue, show them your moodboards, let your planner get an idea of your perfect day and they will help you as much as possible to make the dream a reality.
THE BILL:  From €72.50pp
ON SOCIAL: Website | Facebook | Twitter
No. 25 Fitzwilliam Place and Suesey Street Restaurant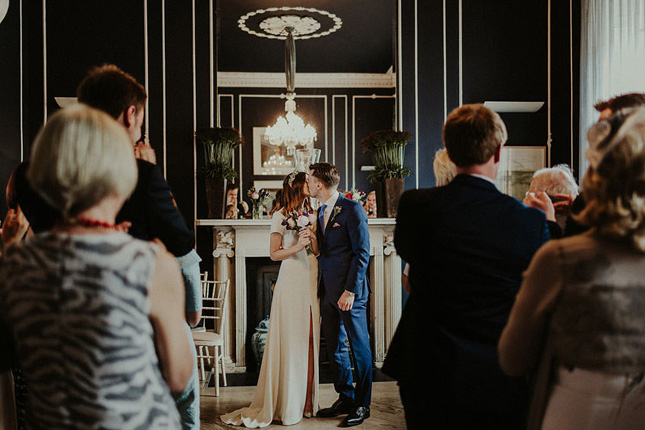 THE VENUE: Located at the start of the Georgian mile, No. 25 Fitzwilliam Place is beautifully decorated in rich, yet calming colour tones. If you're looking for an intimate, urban wedding venue then No. 25 may be just the ticket.
ACCOMMODATION: No onsite accommodation available, however there are plenty of hotels nearby and there's the beautiful No. 31 guest house across the road.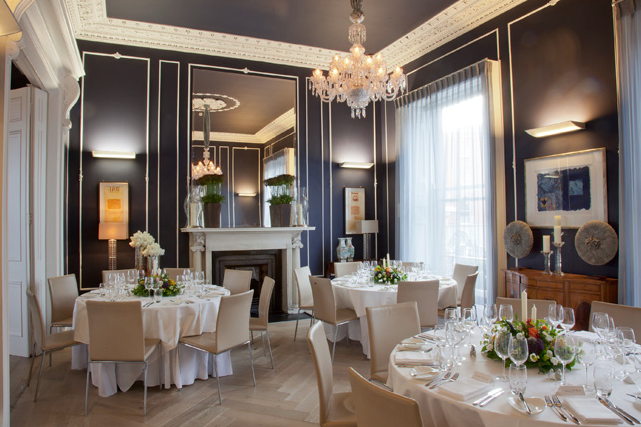 WHY WED HERE? They can combine both Suesey Street and No. 25 in order to accommodate a bigger wedding of up to 100 guests. Have your ceremony upstairs and the party downstairs in Suesey Street!
ANY EXTRAS? All weddings have exclusive use, so you get your own private house in the heart of Dublin for the day.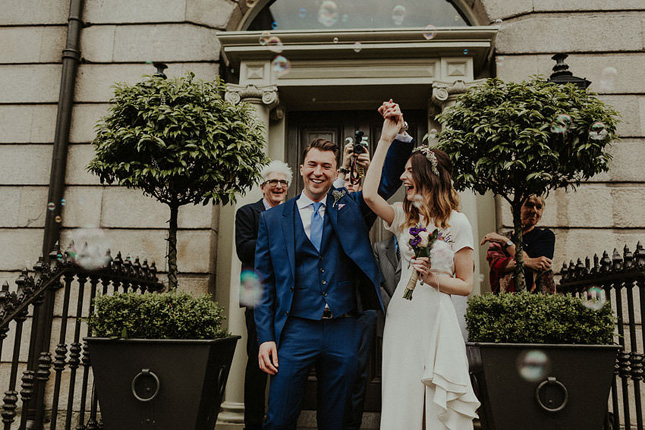 TOP PLANNING TIP: Do what you want to do on the day, have the style of wedding you would like, don't be pushed into things you don't want to do.  When choosing a venue make sure you feel comfortable with every aspect and that it fits your style, it's important you feel well looked after from the moment you go for your first viewing and meet the staff.
THE BILL: From €95pp
ON SOCIAL: Website | Facebook | Instagram
Radisson Blu St Helen's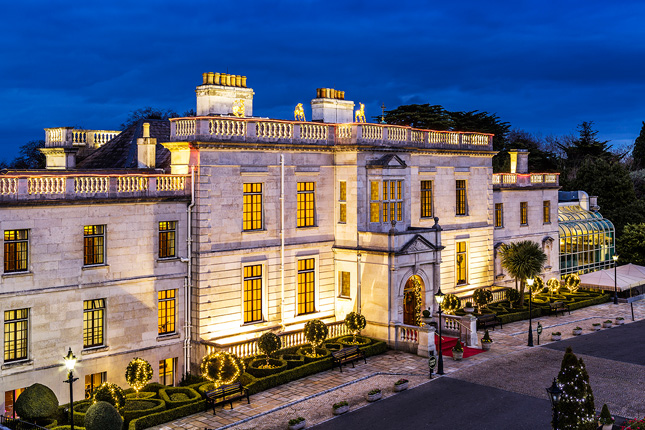 THE VENUE: The Radisson Blu St. Helen's is an 18th century mansion house, which has been restored to reflect its origin and modern times. There's a choice of three reception suites, for both intimate and larger weddings. It's ideal for all seasons - enjoy the gardens in summer, while winter brings open fires, romantic candlelight.
ACCOMMODATION: There are 126 deluxe bedrooms, 11 balcony suites and 15 business class suites.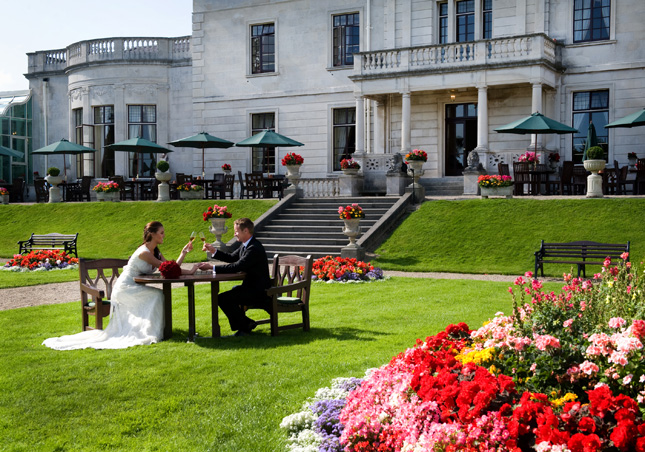 WHY WED HERE? The gorgeous gardens and ideal location of just minutes from Dublin city centre, give you the best of both worlds.
ANY EXTRAS? Wedding arrival reception held in the garden (weather permitting), and dedicated wedding experts.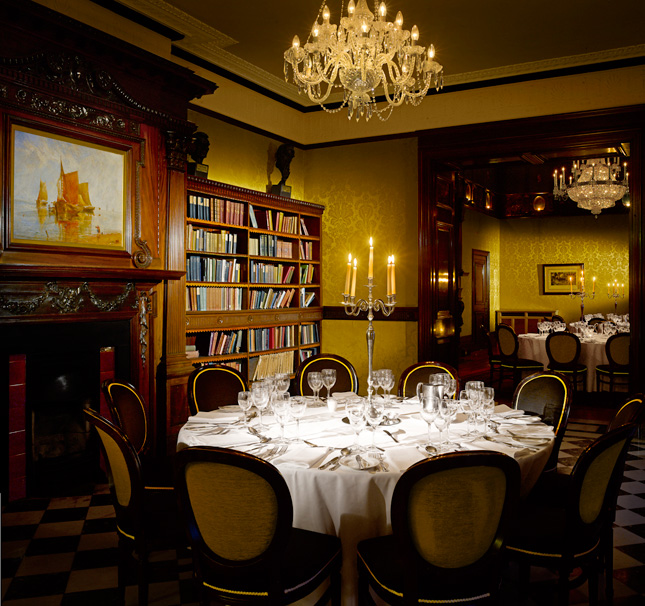 TOP PLANNING TIP: Once you have chosen the venue talk to your wedding planner if they have any recommended suppliers. Book your band and photographer early to avoid disappointment. Consider live musicians also for your ceremony and arrival reception – it can really bring great atmosphere. Get a wedding book where you will keep all the emails and receipts from all the suppliers – it will help you to keep organised.
THE BILL: From €65pp
ON SOCIAL: Website | Facebook | Instagram
Rathsallagh House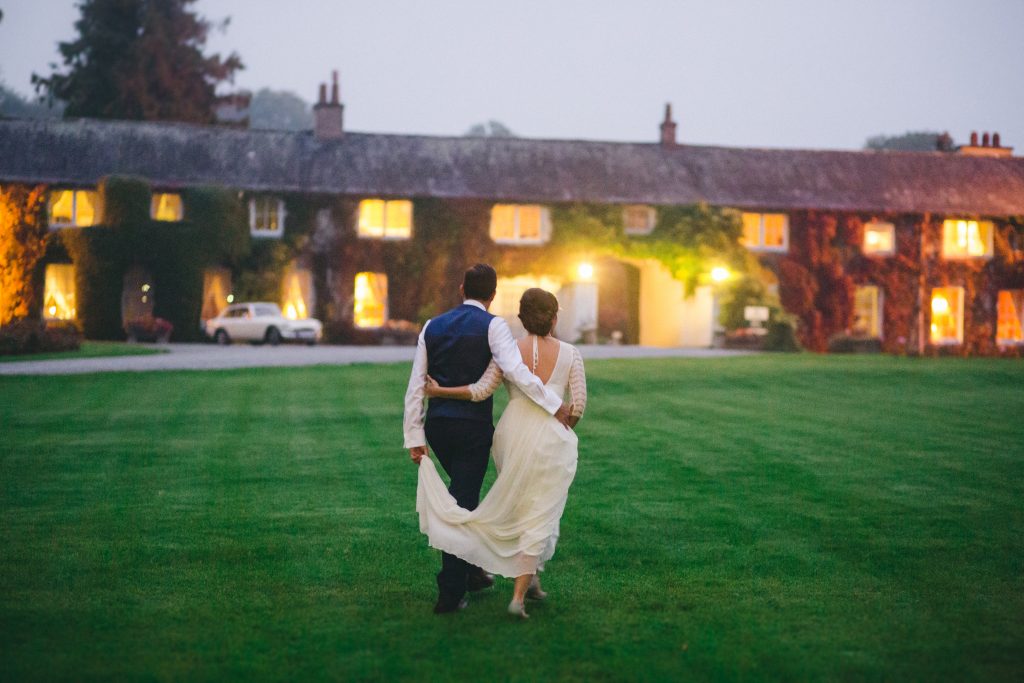 THE VENUE: Rathsallagh is an award winning 17th century country house with a romantic location in Co. Wicklow. Set on hundreds of acres, within mature trees, and a long winding avenue up to the house, ensuring complete privacy. Make yourself cosy with their roaring open log and turf fires.
ACCOMMODATION: They have 35 double rooms, two gate lodges with three rooms each. And if that's not enough there's also 45 B&Bs within in a 10km radius.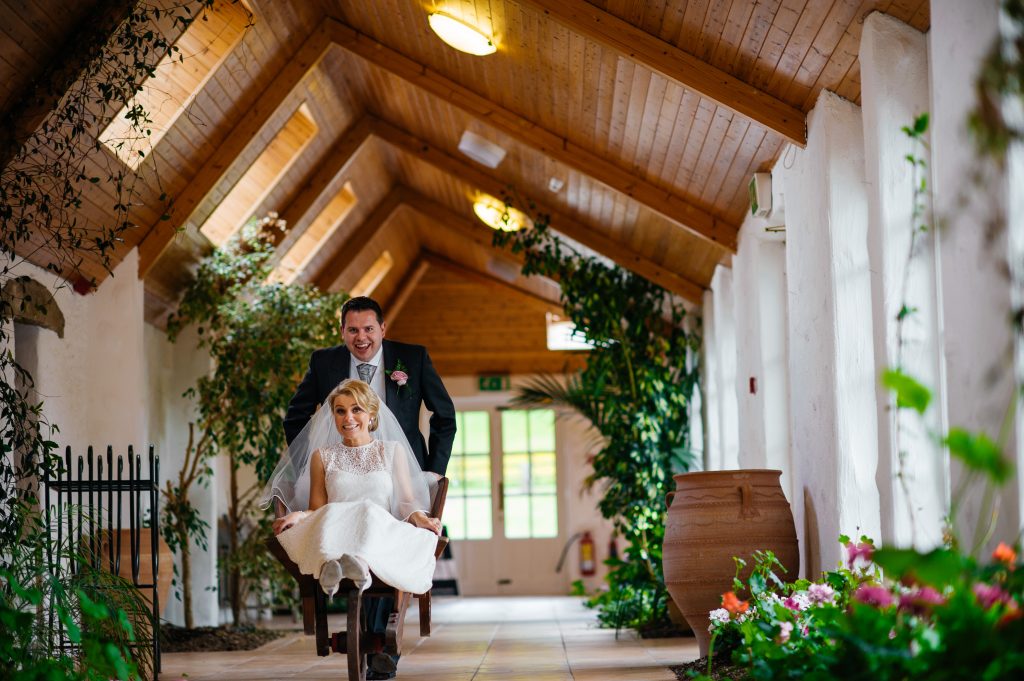 WHY WED HERE? You will be guaranteed exclusive hire and better yet, this award-winning historic hotel has no bar extension fees or noise restrictions.
ANY EXTRAS? Make yourself cosy with their roaring open log and turf fires.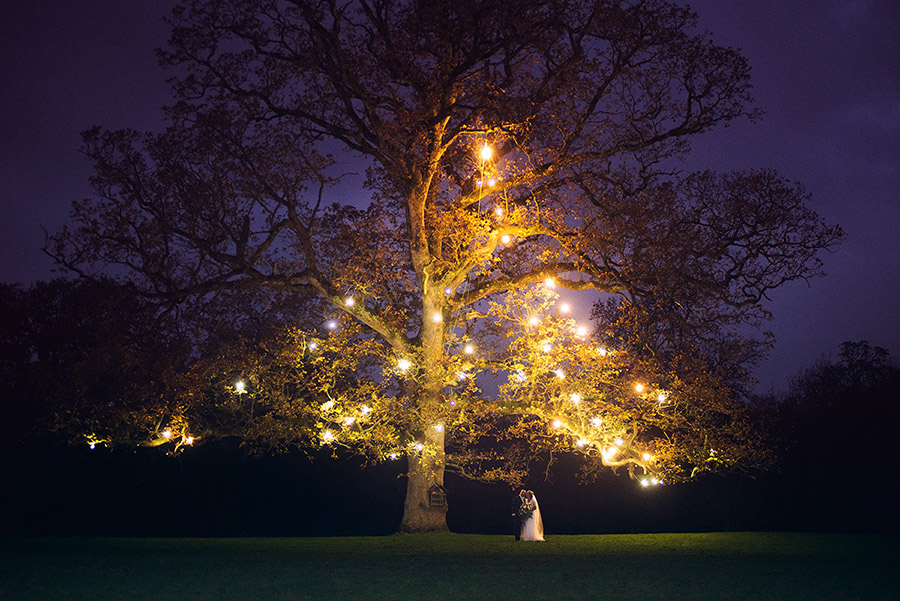 THE BILL: From €80pp
ON SOCIAL: Website | Facebook | Twitter
The Maryborough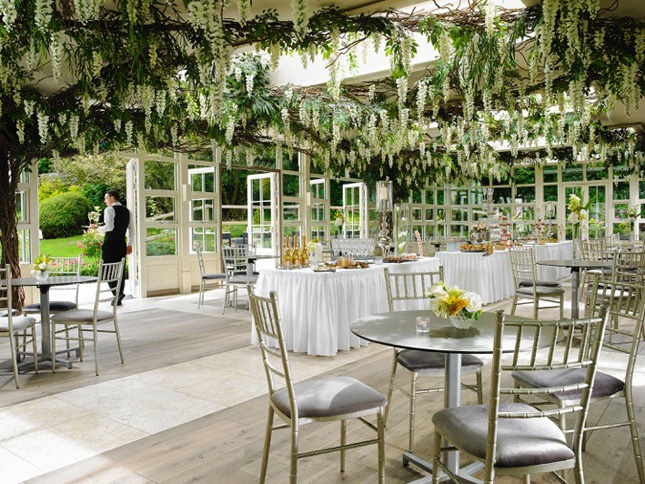 THE VENUE: The Maryborough Hotel & Spa is a charming Georgian mansion situated within 14 acres of natural parkland in the Douglas suburbs. It oozes romance and is an ideal location for celebrating one of the most important days of your life. If you are seeking a beautiful setting, this enchanting space is relaxed and indulgent.
ACCOMMODATION: The Maryborough Hotel & Spa has 93 beautifully decorated bedrooms in total.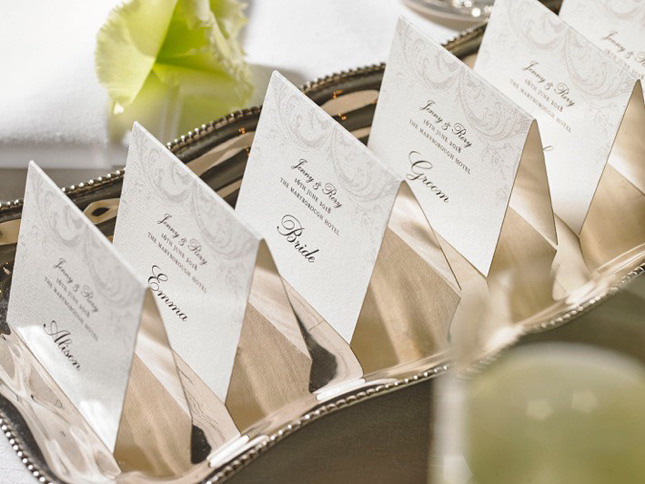 WHY WED HERE? Their stunning conservatory-style Orangery will provide you with an intimate ceremony space or an elegant drinks reception.
ANY EXTRAS? The newly refurbished Art Deco style ballroom along with new innovative and dramatic elements of service, ensure a memorable professional experience.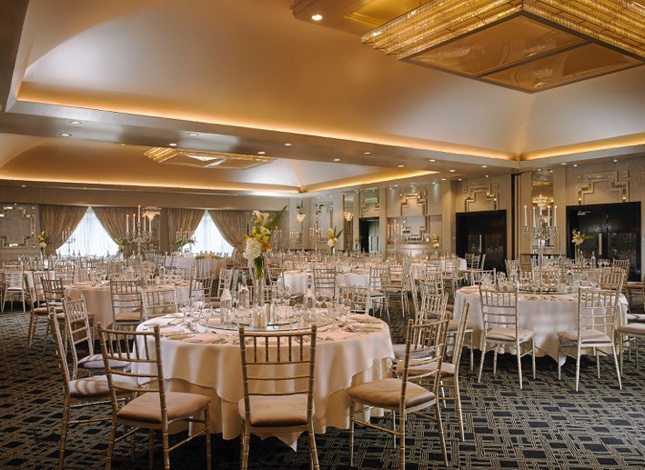 THE BILL: From €73pp
ON SOCIAL: Website | Facebook | Instagram