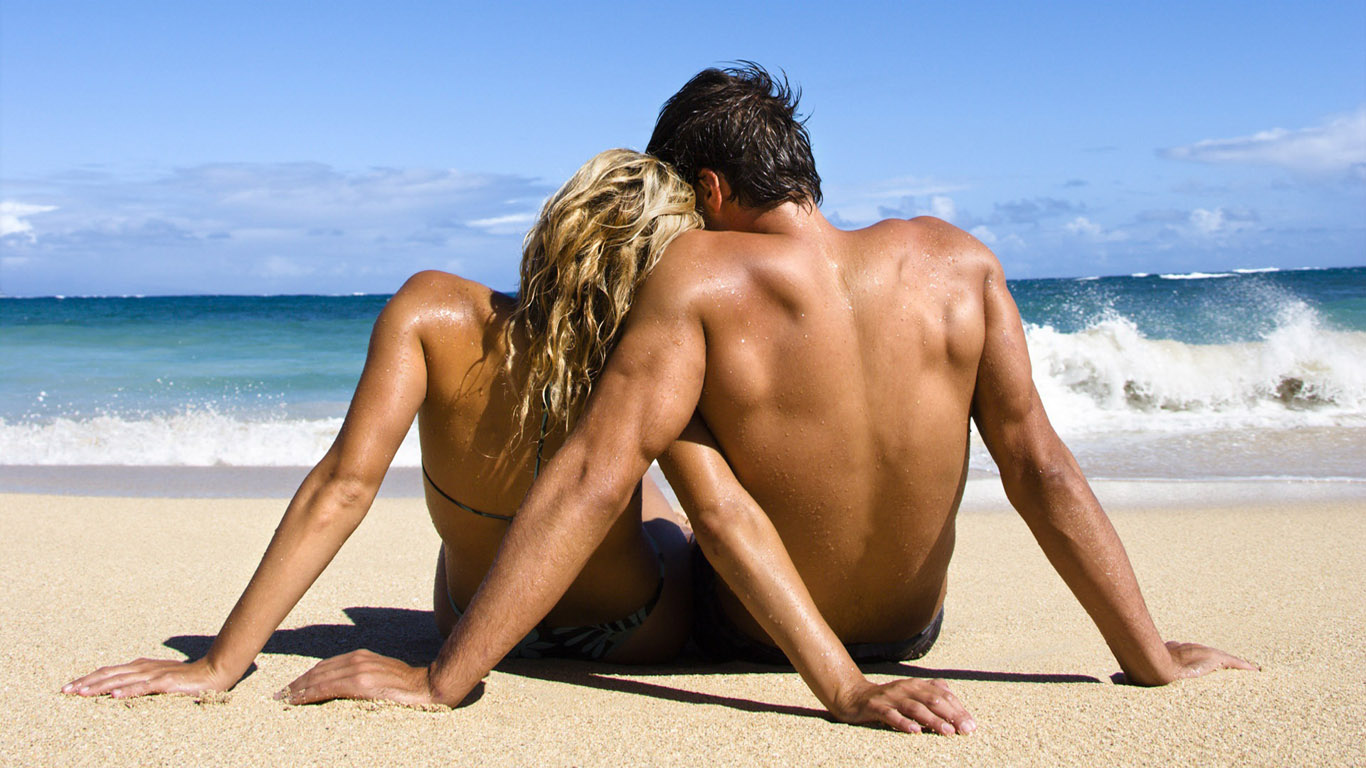 Tradition has it that couples head off on their honeymoon straight after their wedding, but there's one big disadvantage to doing just that: you may not be seeing your chosen destination at its very best. For example, if you have a winter wedding planned and are hoping for a honeymoon full of sun, sea and sand, you'll have to go halfway around the world to find it at that time of year, if you plan on leaving in the days after your wedding.
The benefits of heading away on honeymoon straight away are many - whether you want to prolong the excitement and exhilaration of the wedding, take advantage of the bubble of love you'll find yourself in straight after the wedding by spending some well-earned time together, or you just need a lovely break after months and months of wedding planning stress, you won't find it hard to justify heading off a couple of days after your big day.
However, honeymoons are often one of the biggest and longest trips you'll take together, not to mention the fact that the honeymoon bill can add up very quickly - so you may as well do it right, if you aren't put off by the idea of waiting a few months to head away. We've put together a list of the best times to go to many popular honeymoon destinations around the world, to help with your honeymoon planning.
Happy planning!
[caption id="attachment_27924" align="aligncenter" width="645"]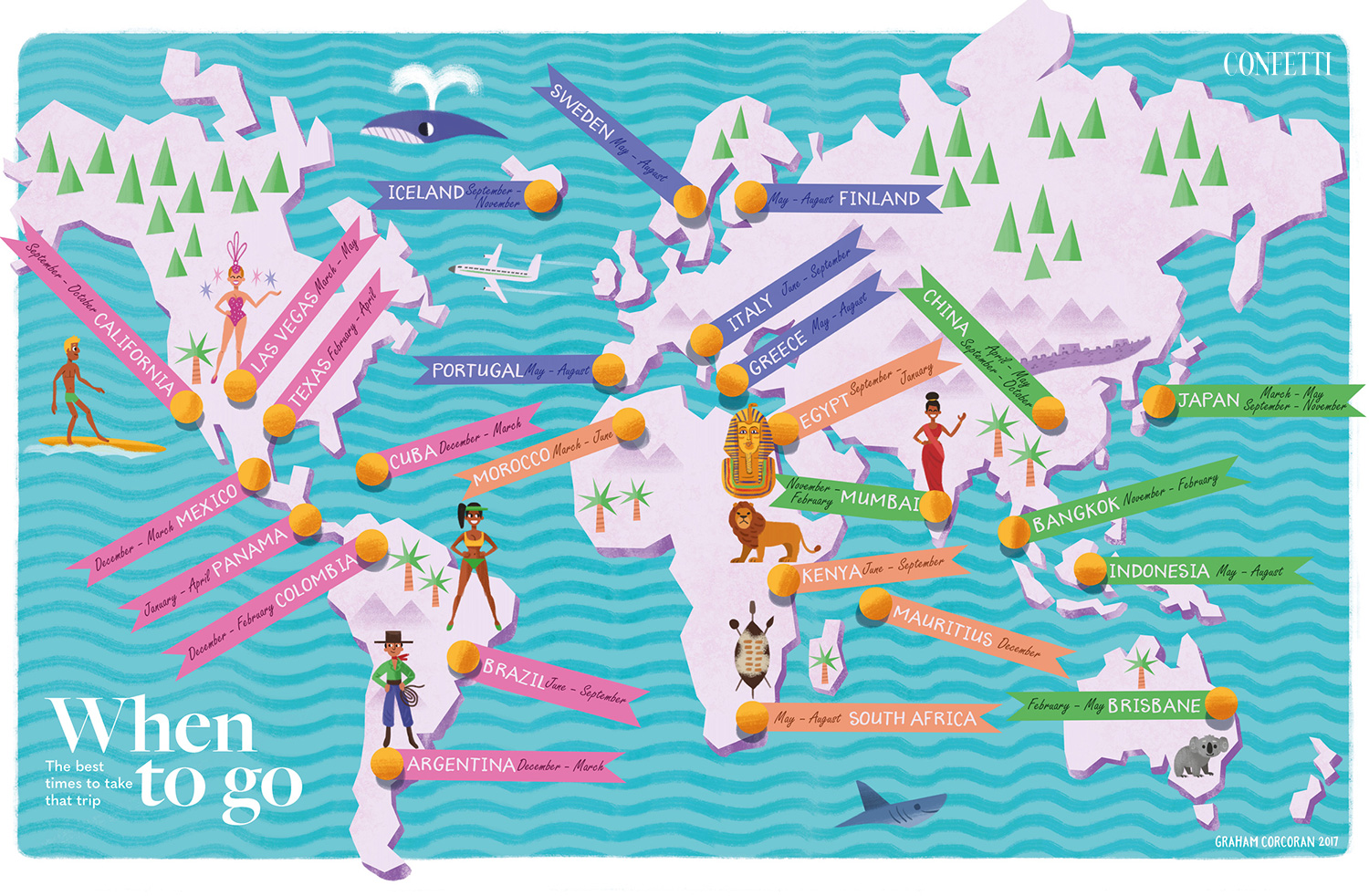 Click image to see bigger! Illustration by Graham Corcoran.[/caption]
EUROPE
Spain: April - July
The Pyrenees: December - March
Portugal: May – August
South of France: May – August
The Alps: December - February
Italy: June - September
Malta: May - August
Finland: May - August
Sweden: May – August
Greece: May – August
Crete: July - October
Iceland: September - November
AUSTRALIA
Brisbane: February – May
Perth: November – February
Melbourne: November – January
Darwin: July – September
NORTH AMERICA
Las Vegas: March – May
New Orleans: February – May
Texas: February - April
Florida: November – February
California: September - October
Mexico: December – March
Panama: January – April
THAILAND
Koh: Samui February – April
Phuket: November - February
Bangkok: November - February
Chiang Mai: October - January
SOUTH EAST ASIA
Vietnam: February – April
Laos: October -April
Cambodia: October –April
Burma: November – February
Indonesia: May – August
Bali: April - October
CHINA
China: April - May / September - October
JAPAN
Japan: March - May / September - November
AFRICA
Tunisia: April – June
Morocco: March - June
Kenya: June – September
South Africa: May – August
Morocco: August – November
Egypt: September – January
Mauritius: May – December
The Maldives: May – October
INDIA
New Delhi: October – January
Mumbai: November – February
Bangalore: September - December
SOUTH AMERICA
Brazil: June – September
Columbia: December - February
Argentina: December - March
Cuba: December - March
THE CARIBEAN
Jamaica: January - March
Antigua: May – August
Barbados: August – November